Om Shanti and Welcome to Onelink...
Your doorway to an on-line universe where you can access nearly everything in the BK world. Find out what BKs are doing around the globe, enjoy audio and video presentations ranging from meditation to vegetarian cooking, and get updated on what's happening in Madhuban during the season.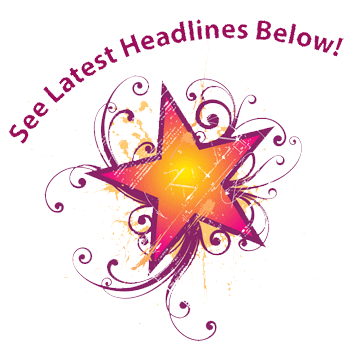 You do not need to log on to view the information on this site. However, if you are a center instrument, or working on a special BK project, your standard log-in is your passport to accessing information and sites relevant to your service.
Onelink is designed with our whole BK family in mind; to support you—wherever you might be—in reaching your full potential, by connecting you to easily accessible information, from schedules of events, to classes, news and more. We are encouraging all BKs to start using Onelink, so please let everyone in your local BK family know about it! And please give us your feedback. We will continually strive to improve your experience with Onelink.
HEADLINE NEWS & EVENTS
HEADLINE NEWS & EVENTS
24 September - Update on St Kitts in the Aftermath of Hurricane Maria
24 September - Video link of Medical Wing Conference on "MIND - BODY - MEDICINE" from 1st to 4th Sep, 2017
24 September - Video link of Politicians Service Wing Conference on "Spirituality in Politics" from 8th to 11th Sep, 2017
24 September - Emailer & Brochure for 5th National IT Retreat at Global Auditorium, Manmohini Complex, Shantivan
24 September - Letter of remembrance from Dadi Janki
24 September - Dadi Janki Returns to Madhuban!
24 September - ​Spiritual Musical Competition by Mumbai Santacruz Centre & Radio Madhuban
24 September - ​'​Nagarbandhu Award​'​ to Sr Tapaswini by the Chief Minister of Odisha, Bro. Naveen Patnaik
24 September - Flood Relief by Brahma Kumaris, CM Yogi Adityanath visited the BK campaign area of Gorakhpur
24 September - http://onelink.brahmakumaris.org/india-service-news#heading_toc_j_3Felicitation of 50 Sports Persons at Mangalore centre
24 September - In photos: Sri Sarbananda Sonowal, Chief Minister of Assam, Inaugurates 80 Years Celebration of Brahma Kumaris in Guwahati
24 September - UP Health Minister & Women Welfare Minister Addressed 3D Health Care Program
24 September - Social Wing Annual Meeting at Amrit Sarovar Retreat Centre, Gulbarga
24 September - Rajyog and Swachh Bharat convention organised by Brahma Kumaris
24 September - In photos: Tying Rakhi to Hon'ble Chief Minister Vasundhara Raje, Ministers, Speakers of Rajasthan
23 September - Tying Rakhi to Dy. Chief Ministers of UP - Dr. Dinesh Sharma & Keshav Prasad Maurya, Ministers & Others
23 September - Hurricane News from Guadeloupe
23 September - Rakhi Celebration with Mr. N. Chandra Babu Naidu, CM of Andhra Pradesh
23 September - Article by BK Brij Mohan Ji on Raksha Bandhan
23 September - Nashik SpARC Local Chapter Meeting Report
23 September - Important Message from Karunabhai re: Madhuban Messages
23 September - ORC IT Conference
23 September - Sr Yogini addresses 23rd NESCON 2017 Conference as Chief Guest
22 September - Letter of remembrance from Dadi Jankiji - 22nd July 2017
22 September - Sr Yogini addresses 23rd NESCON 2017 Conference as Chief Guest
21 September - Education Seminar at Cochin, Kerala
21 September - 300 BK Sisters surrendered to God Father Shiva in the month of Shravan
21 September - Brahma Kumaris Greetings to President-elect of India Mr. Ram Nath Kovind
21 September - Videos of Administration Wing Conference on "Strengthening Our Roots" held in Gyan Sarovar
20 September - News from the Caribbean via Hemlata Didi as of 4:30 am Pacific Time; Updated by Sr Usha at 9:30 am and 4:00 pm Pacific Time (after storm had passed)
19 September - News from Sr Akasah after the Mexico Earthquake
19 September - Drug De-addiction Campaign Inaugurated by Home & Health Secretary
19 September - News of the Polish Retreat and Dadi in Delhi by Sr Jayanti
19 September - International BK Children's Retreat - The Stars of the World: 26-30 December (Age group 6-12)
19 September - News of the Polish Retreat and Dadi in Delhi by Sr Jayanti
18 September - Spiritual Body & Railway Ink MOU for Cleanliness
17 September - Dadi Leaves London & Sr Jayanti Arrives Poland
17 September - Asha Didi from ORC, Delhi, Visits Australia, 18-30 August
17 September - Farewell to Dadi, special program at GCH
16 September - Hurricane Irma News from Miami
14 September - Professional Retreat "Living in the Eye of the Storm" with Br Charlie, Australia, 8-10 September
13 September - News of St Maarten Island (Baba's miracle as always!)
13 September - Interfaith Event celebrated in Sydney, Australia
13 September - Dadi's Active Schedule on 12th September
13 September - Sr Judy Johnson's Visit to Australia
13 September - Dadi Sarala of Bengaluru Passes Away
12 September - Sashakt Bharat Campaign
12 September - Hurricane Irma News from Tampa Florida
12 September - London news from 9th through 11th September from Sr Jayanti
12 September - Full Report: Celebrating 25 years at Global Co-operation House - with Dadi Janki - London 7th September
12 September - GCH Celebrates 25 Years and Sr Jayanti Participates in a Workshop at Oxford University (Sept 7 and 8)
12 September - International Conference at Shantivan from 23rd to 27th Feb, 2018
Anuncis
Anuncis
Ultimate Mushroom Burger
Ultimate Mushroom Burger