Transitions
Transitions
Krishnakant bhai of Madhuban flew to Baba
27 January 2022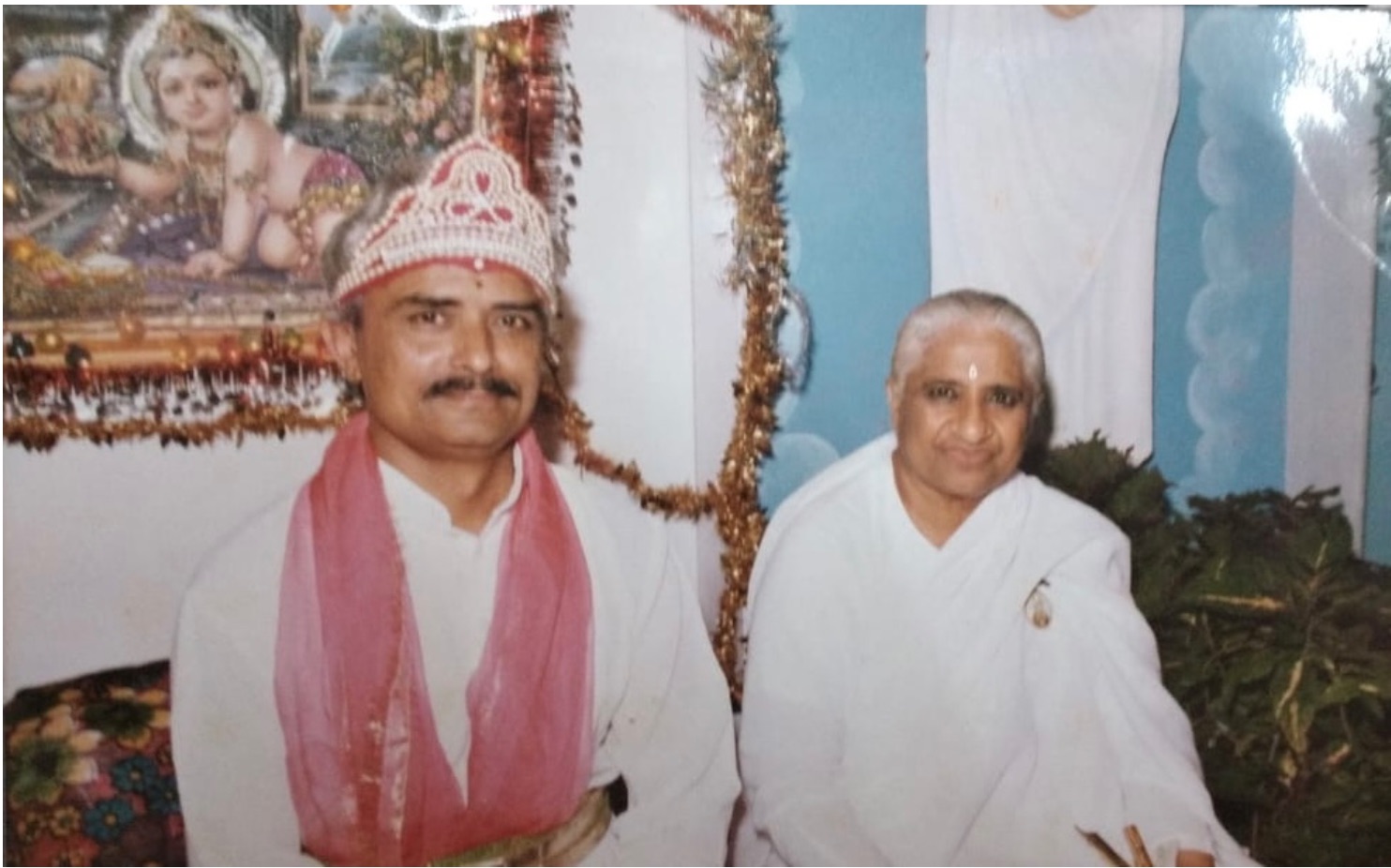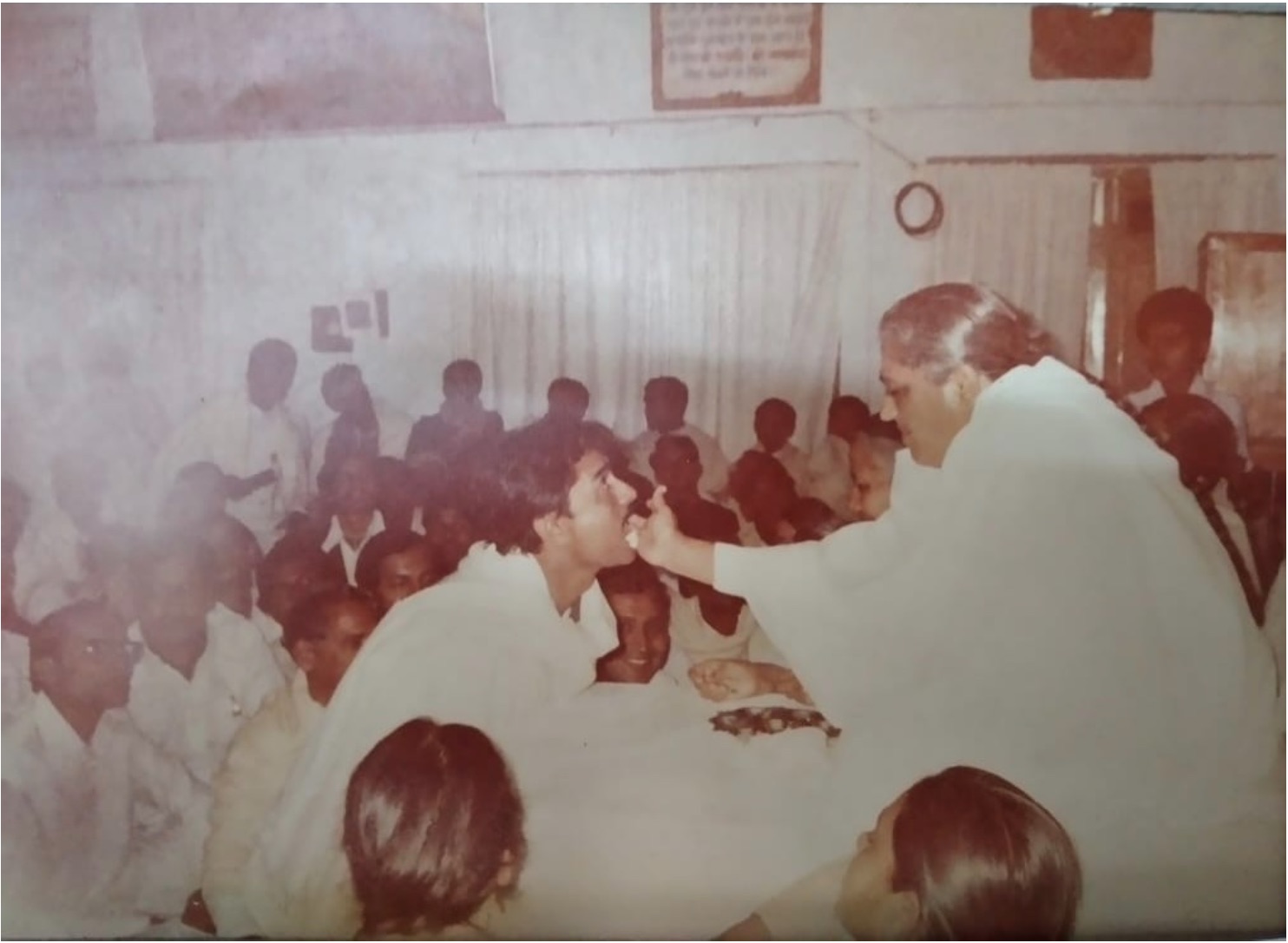 Dear Divine Family,
Om shanti. Today, 26th January, we say goodbye to Brother Krishnakanth Patel aged 84 who had been with Baba for the last 44 years. He took lokik and alokik birth in Nairobi, Kenya along with his yugal Niyanthaben and son Jayman.
He left his lokik job and in 1983 retired to Mt Abu where he and the family served in Pandav Bhavan and they were fondly known to everyone as 'mataji and pitaji'. His son Jayman was appointed to help in the accounts department with Golakbhai in the late 80's and continues to serve there till today. Krishnakantbhai's home in Abu was a place for many picnic parties and nourishing sustenance for the BK family. In the early days, when numbers grew and there was limited space in Pandav Bhavan, then many groups of BKs from Bharat and around the world were often accommodated in their home.
He was the eldest brother in a family of 5 siblings, and his love for Baba was very deep and profound. He was a very kind and royal person with a wonderful intellect for business and hence his desire to do Baba's business of inspiring souls to become Baba's heirs. He was always very hard working, loving and caring to all. His deep love for Baba was always perceived by his actions.
His voice and passion for singing Baba's Murli songs had touched many to have love for Baba and often Dadiji would call him on stage to sing after Murli class. A passionate Godly student with deep love for meditation and service, he daily served in Om Shanti Bhavan by sharing Baba's knowledge to all the different parties throughout the year.
Otherwise healthy, in the last 6 months, he had sustained falls that had led to broken hip bones, and had to be bedridden for quite a few months. Physical weakness set in and slowly his food intake reduced drastically. This morning, 26th January, he peacefully passed away in his sleep between 11am - 11.30am India time.
Our heartfelt tribute to an incognito server and yogi soul.
The funeral will take place on 27th January morning and his body will be first brought to Pandav Bhavan at 10am IST for the final respects.
Any messages can be sent to:
ncp108@gmail.com
Tel number: +447958407253
In Baba's yaad,
BK Navinbhai and BK Jayshreeben (Brighton)
on behalf of BK Niyanthaben, BK Jayman, BK Thoral and the family

News of Passing Away of Dayabhai Mistry from Ashton-under-Lyne, UK
26 January 2022
Dear Brothers and Sisters,
One of our dear brothers, Dayabhai L Mistry passed away on 16th January after a long and painful illness. He was a BK student at the Ashton-under-Lyne Gita Patshala and connected to the Manchester Centre.
Dayabhai was born in India on 31st May, 1932 and in 1948 he migrated to Mombasa, Kenya. In 1953 he married Lalitaben and they had four children. In 1966 he came to England and worked in the cotton mills.
In 1984 he started studying with the Brahma Kumaris and has lived a life of peace, and he became a great inspiration to his children. He spoke few words but with a lot of love and care.
The final farewell took place on 22nd January.
Dayabhai has flown to a new destination on the wings of Baba's love.
With love,
In Baba's yaad,
BK Jayanti

Sister Gisela of Southampton, UK, flew to Baba
26 January 2022
Dear Brothers & Sisters,
Loving greetings. Our dear Sister Gisela who lived in Southampton, left her body on Sunday 16 January at home. We are waiting to hear the medical reports of the cause of leaving. She was just approaching her 63rd birthday.
Gisela was born in Kiel, North Germany, and she spent her childhood there and also studied there. She took gyan in 1983 in Kiel and immediately became a regular student and an enthusiastic, active helper in Baba's service. She had a deep love for gyan. After a few years Gisela moved to Southampton, where she earned a PhD degree in geology and then started to work there. She financed her geology study by drawing and making maps of cities and loved detailed work. She later became interested in alternative treatments and studied Kinesiology and EFT. She became a practitioner and opened 'Kinesiology Southampton' in her home, and served many BKs tirelessly with her Kinesiology treatments for many years and earned countless blessings because of this.
Gisela has been going to GRC on weekends for many years. She was very much part of the GRC family and much loved. Gisela used to help in the bookshop and with gift storage for retreats. She was a humble and incognito server who used to like working quietly in the background. She had a cheerful nature, but was also a good listener who was very confidential. She was always kind and generous-hearted, cooperative, respectful and caring and would always tread lightly on this earth.
She appreciated all of nature, with special love for rodents, keeping two degu pets at home. Gisela was a restorer of old furniture and used to make beautiful teddy bears. She didn't like to throw away anything or even buy something new if she could use something old or recycled. 'Upcycling' became her hobby. She was extremely creative and resourceful in making good use of old things. She collected lots of items which other people would have thrown away and would use them to make useful little craft items which she would either sell or give as gifts.
If anyone wishes to know about the funeral arrangements then please contact Jasmin on jasmin.boetel@globalretreatcentre.org and she will let you know once we have the details.
We send our good wishes in Baba's remembrance to Sister Gisela and her family.
With love,
In Baba's yaad,
BK Jayanti

Three souls have flown to Baba - a Message from Jayanitben
22 January 2022
Dear all,
Over the past few days, 3 of Baba's children have flown into Baba's lap.
On Thursday 13th January, Sister Chandra Kanagasabapathy (also known as Chandra Kay) left the body in hospital. She has been Baba's child for over 20 years. She was a regular GCH student, part of the Tamil and English classes.
On Saturday 15th January, Dayabhai from Ashton-under-Lyne flew to Baba. He was over 40 years with Baba.
On Sunday 16th January, Sister Gisela of Southampton flew to Baba. She helped many with Kinesiology. She was alive and well on Saturday evening but couldn't be contacted on Sunday. She was found in her bed, so it seems she left the body sometime Saturday night/Sunday morning.
We will let you know more details as soon as we know.
Our good wishes and love to these souls.
With love and thanks
in Baba's yaad
BK Jayanti


Tribute to Sister Thiru, Malaysia
9 January 2022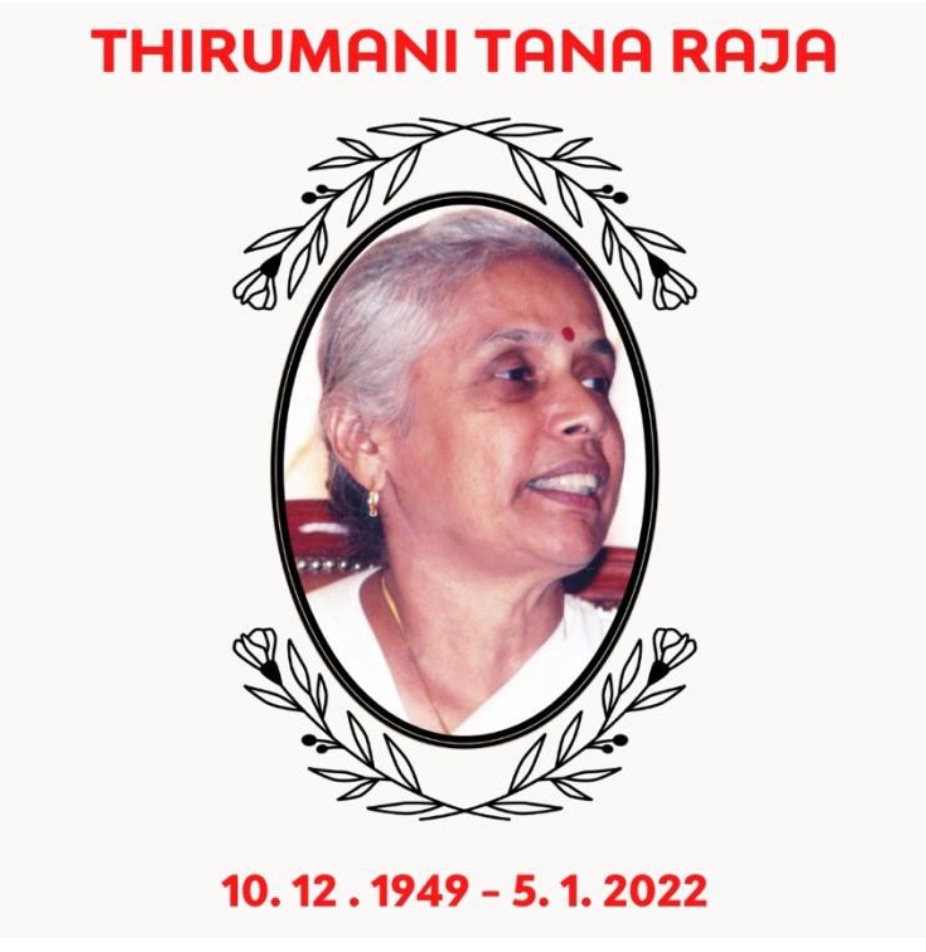 Dear Divine Family,
Sister Thiru had been with Baba for the last 34 years. She took lokik and alokik birth in Malaysia. Upon retirement from her lokik job as a government servant in the year 2000, she surrendered herself to Baba's service. She first went to serve in Australia for 2 yrs and then in Sri Lanka for the last 20 yrs. She had served in many different centres before being made the centre coordinator of Vavunniya centre.
She had cancer and that became the cause for her to leave physical body on the 5th of January 2022 and fly into Baba's lap.
She was a very good Godly student and never ever missed Amritvela and Murli. Our heartfelt tribute to the departed soul.
BK Dr. Nirmala,
Joint Administrative Head, Brahma Kumaris, Mount Abu

News of Dr Melville Jones of London
6 January 2022
Dear Brothers & Sisters,
Born in Banjul, The Gambia, in 1950 Dr Melville Emmanuel Olashinor Jones aka Dada, first connected with the BKs in 1995 in London where he lived. Following a period of ill health, the soul left the body in Ealing Hospital on 3rd December 2021.
Dr Jones was a practitioner in natural holistic healthcare specializing in the area of Sickle Cell Anaemia and, as he himself suffered from this condition, it was important for him to help others to manage their condition. During his frequent and extended trips between London and The Gambia, he would come to Global Cooperation House, mainly on a Sunday. For those BKs who knew him, he was considered to have a lot of love for spirituality and enjoyed the subtle vibrations and peace of GCH. He was a wise, kind, caring and gentle soul, who was dedicated to improving the health and well-being of others.
Through his spiritual knowledge, he was successful in helping his patients manage their condition and live a more healthy, active and extended life. In recent years, he was in the process of setting up a 'Healing Centre' in The Gambia to cater for the needs of individuals who could not afford to cover the cost of healthcare. Because of this, he was featured in one of the national papers because of the work he had done with a schoolboy who suffered from sickle cell anemia.
Dr Jones's family has requested that the celebration ceremony of his life is conducted on the basis of his spiritual values and practice and how this featured in his life, that is to help people understand their true nature as spiritual beings and how with that understanding, the power of the mind can achieve seemingly impossible things.
BKs are welcome to join the online Funeral Service, but if anyone wishes to attend in person, please contact nina.buchanan@uk.brahmakumaris.org.
Funeral Service:
Date: 11th January 2021
Time: 3.00 pm
At: East Chapel, Breakspear Road Crematorium, Ruislip, Middlesex HA4 7SJ
Live Webcast: https://watch.obitus.com/
Username: diti4488
Password: 951710
The soul will take all our blessings on its onward journey to the next destination.
In Baba's yaad,
BK Jayanti

Brother Jean-Pierre, from Cannes, France, flew to Baba
6 January 2022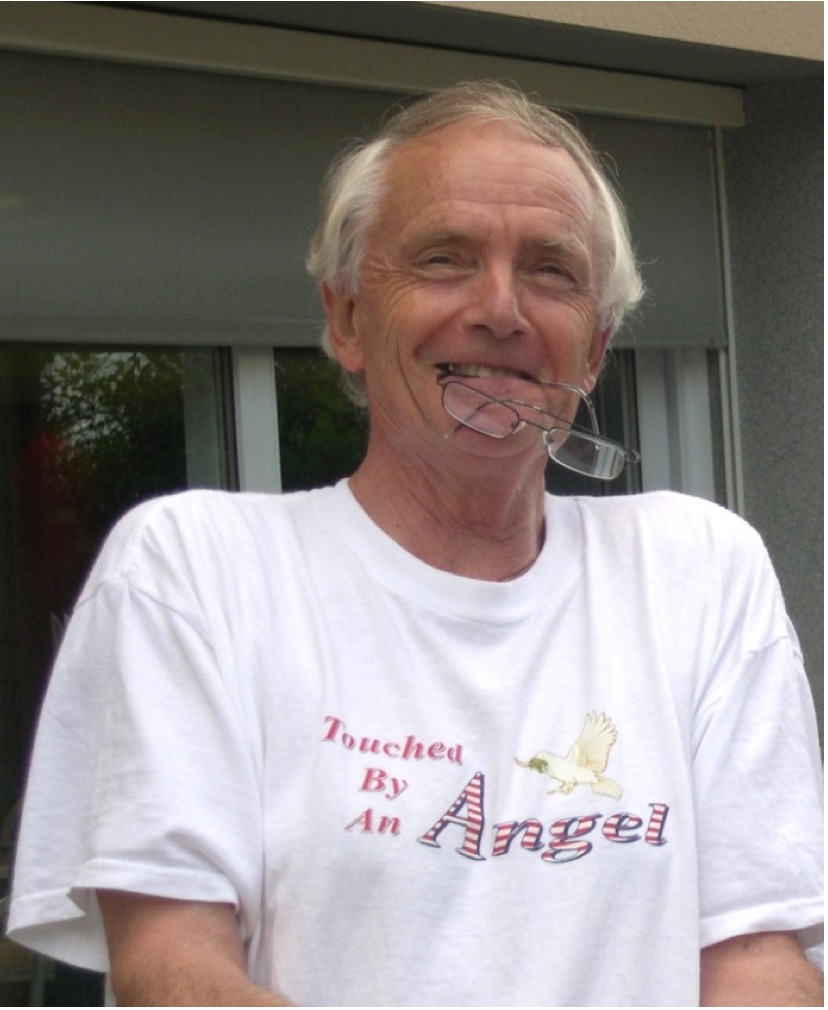 Our sweet brother Jean-Pierre from Cannes left his body on December 27th. He had been hospitalized in emergency for a sudden need for oxygen. He had not really recovered from Covid he had contracted in October, as well as sister Adrienne and their daughter Véronique.
With Adrienne, they had a very special family (2 daughters and 4 grandchildren) of very close souls and they have run a Gita Patshala for many years in South of France.
We all saw him as a discreet, benevolent and authentic soul, but those who were close to him also praise his refined humor, his unshakeabke faithfulness, the finesse of his poetic vision of life, and the genuine and brotherly love that emanated from him in a natural way. His authenticity and depth were reassuring.
Big-hearted, always ready to help and even to drive Jayantibhen or Sudesh Didi sometimes, Jean-Pierre always seemed to look at life with height and philosophy. In the last two years, health problems in his family, struck by several cancers, and this summer, Véronique's stroke, certainly made him discover his own inner resources, he who always humbly put forward the shaktis, first and foremost Adrienne.
Jean-Pierre leaves us the scent of his simple and natural spirituality, his integrity and the kindness and tenderness of his smile. He will undoubtedly be welcomed into a loving family that he will enrich with all his accumulated powers and virtues.
The funeral will take place on January 7, in the presence of his two families. Due to the health situation, the number of participants is limited to 30 and all brahmins who would like to attend are invited to contact Christian beforehand to see if it is possible.
In Baba's yaad,
French Family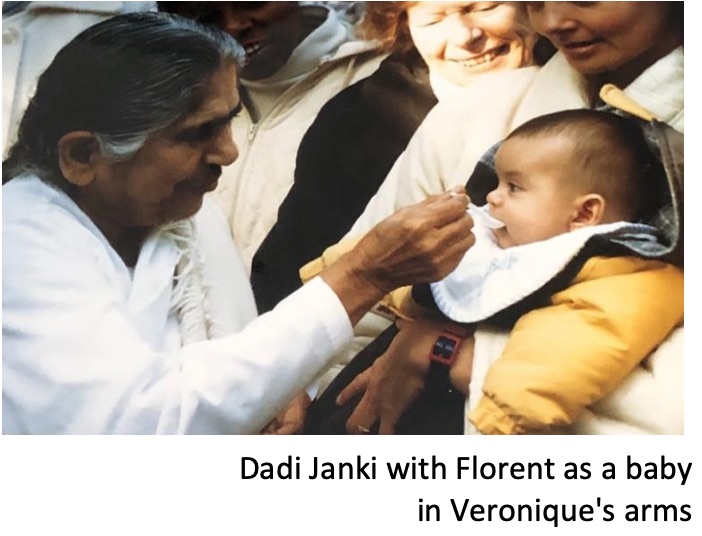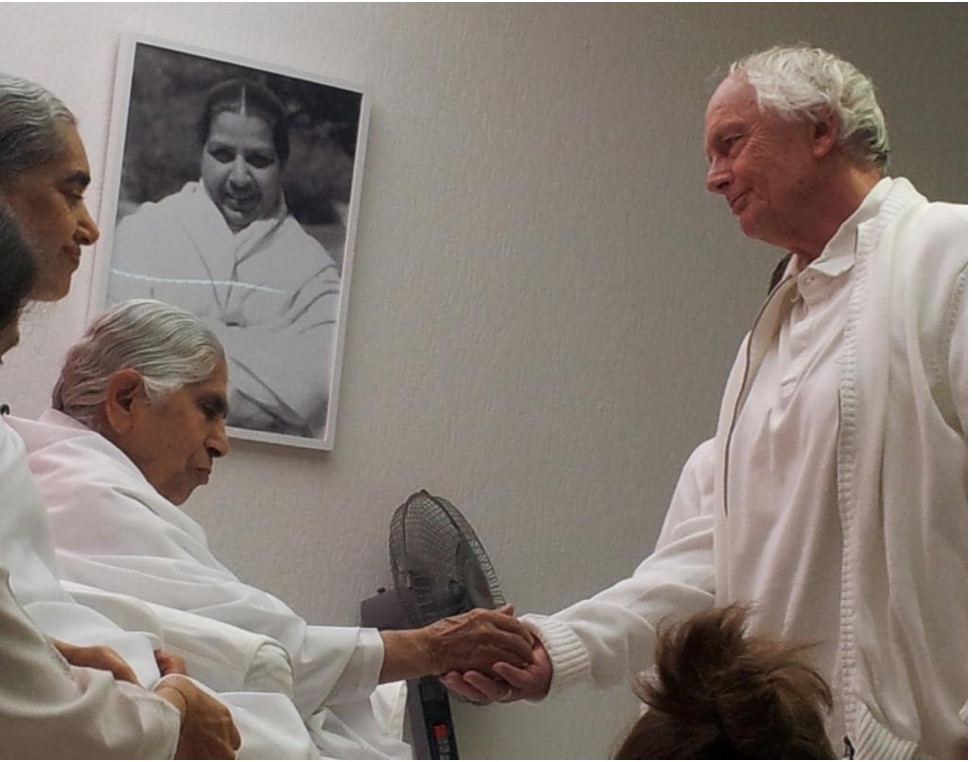 Update on Brother Andelo's Final Rites
17 October 2021
Dear Brothers and Sisters,
I hope you are all well.
Our brother Andelo passed away in July, as you know, but it has taken all this time for the coroner to release the body to the family. The family has now repatriated his body to Kinshasa in Congo. The flight arrived last night at 6pm.
On Sunday (October 17th) there will be a ceremony at his parent's home with many rituals. On Monday 18th October the funeral will take place at 11 am. Then at 4 pm there will be condolences again, at the family home.
Andelo's family have not been given a cause of death as yet, but at least it is possible for them to have some closure.
We will offer bhog for Andelo on Thursday.
Let us send all our good wishes, to the soul and the family in Baba's remembrance.
With love,
in Baba's yaad,
Maureen Goodman

Kokilabehn of Singapore Has Flown to Baba
7 October 2021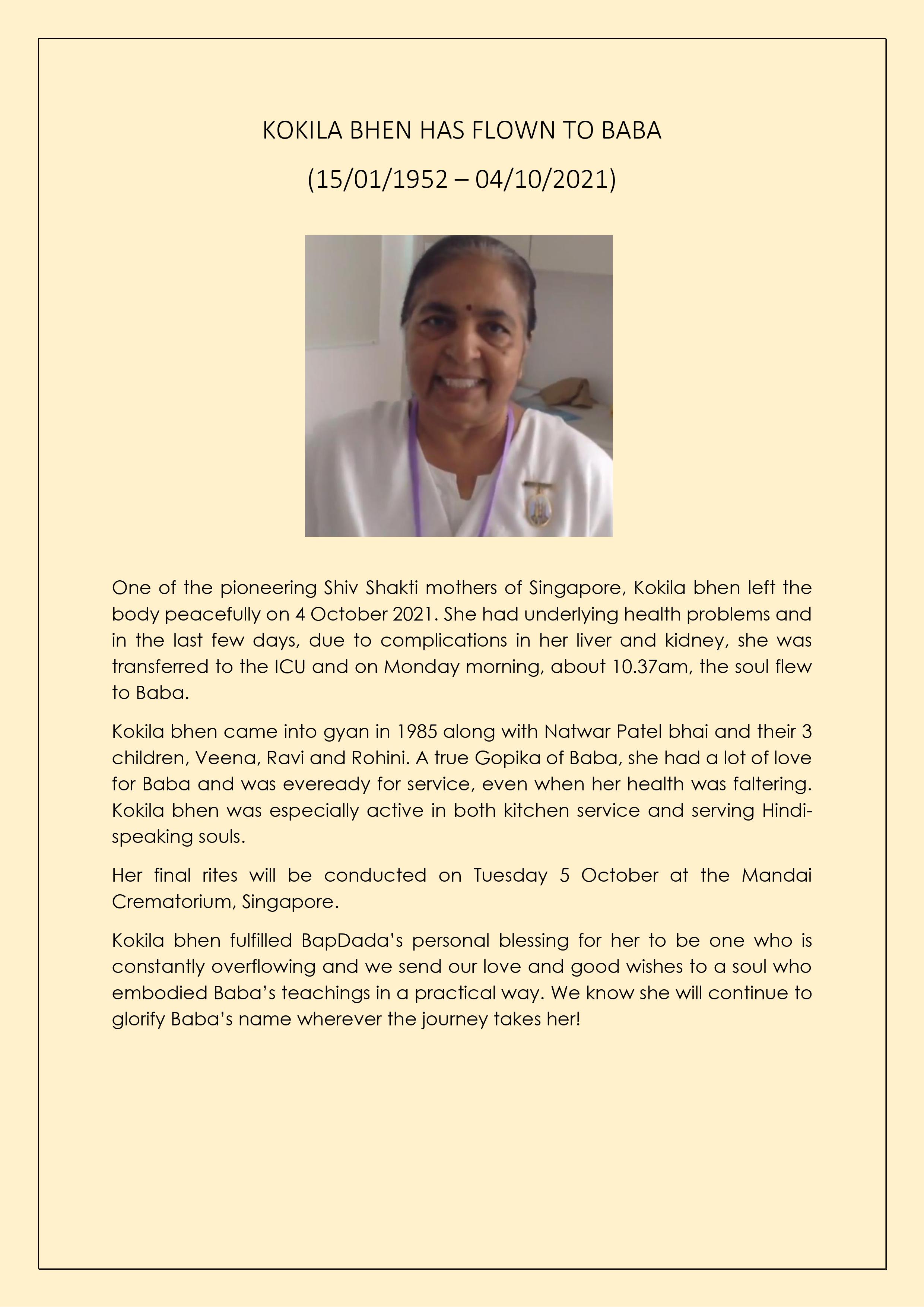 B.K. Aleksander (Aleks) Alembert of Miami, Florida USA flew suddenly to Baba on 16th September
23 September 2021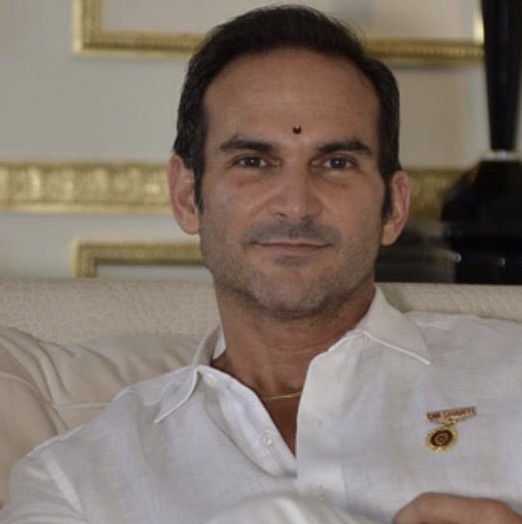 Brother Aleksander (Aleks) Alembert of Miami, Florida USA flew suddenly to Baba on 16 Sep 2021 - the result of a heart attack.
Brother Aleks had been practicing Buddhism in 2000 when he was invited to attend a program at the University of Miami. As he explained it, "I was told that unlike the Buddhist practice of meditation where we keep our eyes closed, I should keep my eyes open during this program. I was also educated about drishti. Not knowing what to expect, I sat in the last row. Dadi Janki walked out on stage, the lights immediately dimmed and then she began giving drishti to all. When she got to me, I could not believe how intense her drishti was. I remember grabbing each arm rest and I had this amazing experience of love and light. At one point, I felt like she was focused on me forever; I couldn't move and I remember thinking, 'please stop.' The next morning, I was first at the Miami mediation center so that I could meet Dadi Janki again, and really see what these BK's were all about. My life was forever changed."
Brother Aleks took birth in October of 2000, right after the University of Miami program, and was with Baba for 21 years. He was a regular teacher with the Hollywood, Florida group and would often give classes when visiting other BK centers. His lokik role was that of a firefighter and an interior designer. He shared that after taking Knowledge, he would always look into the eyes of others so that they could take comfort through Baba's drishti: "they should feel as though an angel is present." Brother Aleks designed and decorated the auditorium at Shantisarovar in Hyderabad. He had an intense love for Baba, gyan and India. Brother Aleks was known for always wearing "the tilak of remembrance" on his forehead and allowed Baba to crown him Rajdularibacha.
Some of his favorite slogans:
As you imbibe the maryiadas, even nature will bow down

You must become a Master Self Sovereign

If there is ever conflict with another, imagine what that soul looked like as an innocent child

Love all sentient beings

Manmanabhav
Om shanti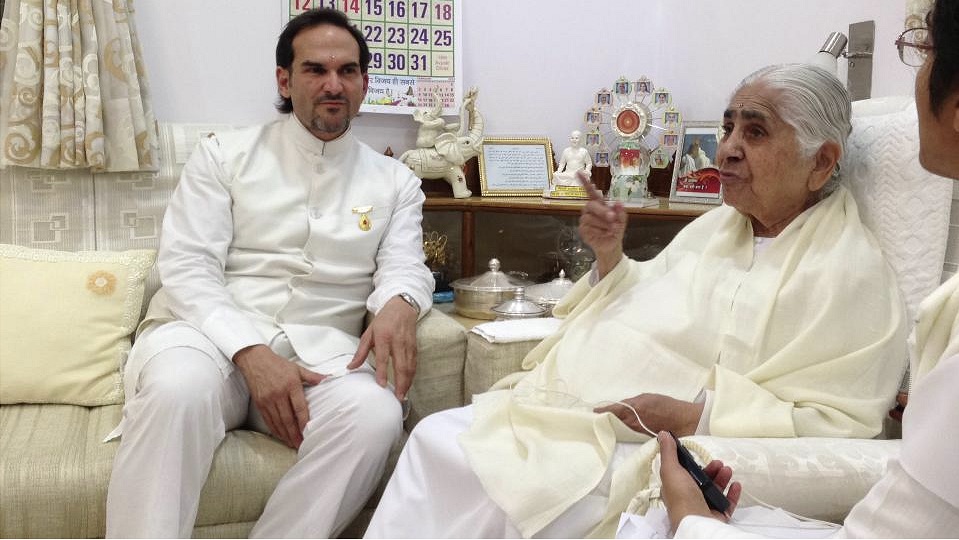 Loving Tribute to BK Anand Kaka of Yagya Accounts Department Who Departed on 7th September
9 September 2021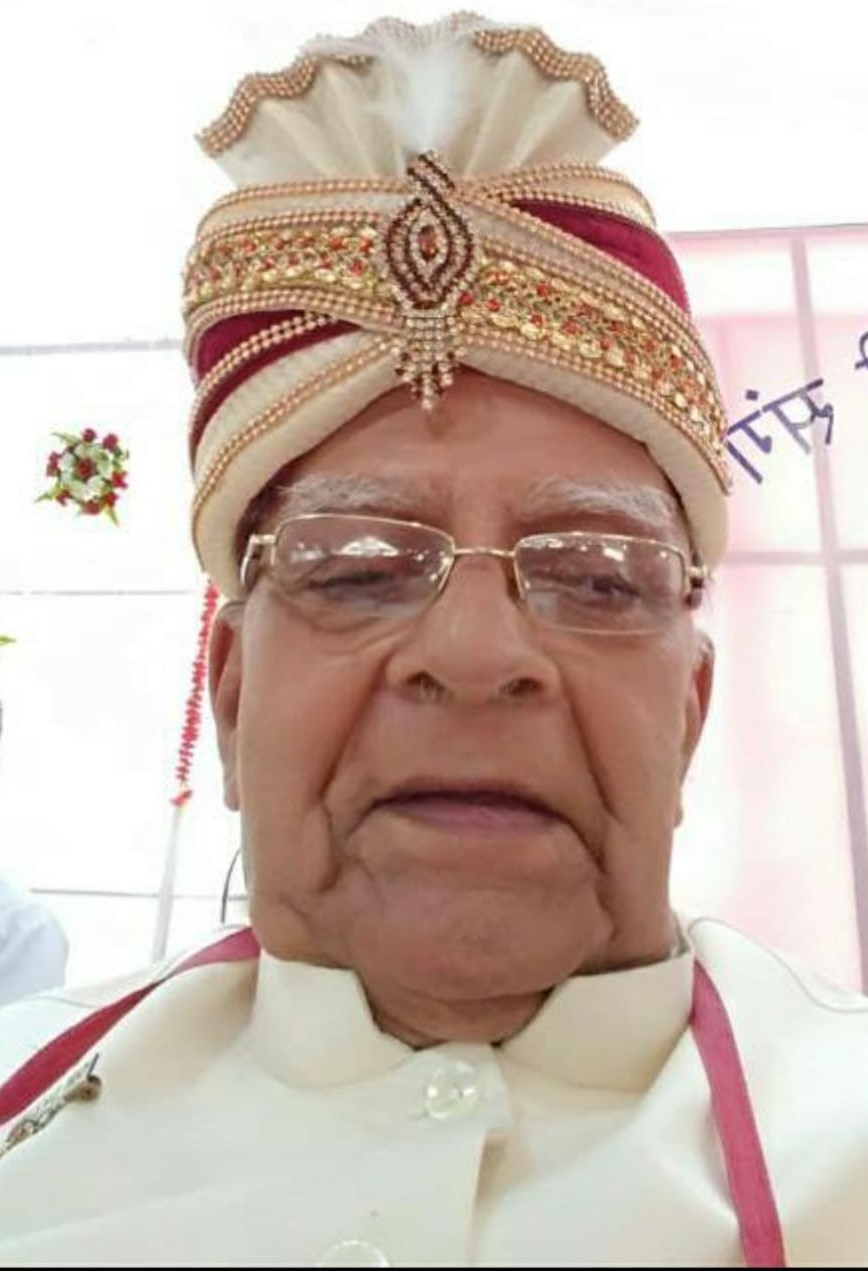 Dear Centre Incharges and sisters and brothers of Prajapita Brahma Kumaris Ishwariya Vishwa Vidyalaya, Please accept hearty Godly remembrances.

I have just received a telephonic message from Trauma Centre, Abu Road, as well as from BK Lalitbhai, CA, that our very dear, senior, and honest big brother, BK Anandbhai Morporia ji (Yagya Accounts Department), lovingly known as Anand Kaka, left his mortal coil at 7.05 pm on Tuesday, 7 September 2021, and has flown to the Subtle Region to be in the beloved company of BapDada.

Anandbhaiji and Ashabenji, an ideal BK couple of the Yagya, had joined the BKs at a very young age in Mumbai, and Anandbhaiji went on to become right-hand of Brother Rameshbhai Shah ji in looking after the Yagya Accounting System. Ever since the necessity of filing returns arose, Anand Kaka signed as our Auditor.

Anandbhaiji was very humble, quiet and steadfast and true to Brahmin principles right from his spiritual birth till the last breath. He started his services with the divine BK family from 1964 onwards, and had been a surrendered brother of Madhuban Yagya for many years. Dadi Prakashmaniji, Dadi Jankiji and other Dadis always showered petals of love on Ashabenji and Anandbhaiji for their commitment and service in the Yagya.

On behalf of the entire divine family, I extend my salutations and wish him a unique role under beloved BapDada's blessingful guidance. We also convey our special condolences to Brother Ajitji (Anandbhaiji's lokik brother) who lives in Mumbai. He too has been Baba's life-long heir-apparent child.

May beloved BapDada shower golden petals on Anand Kaka who is now in his angelic attire!

With all our love,

On behalf of Dadiji, Senior Sisters and Brothers, all Madhuban Niwasis, and of course Mumbai Niwasis,

B.K. Nirwair

BK Kamala Behen of Singapore Has Passed Away
7 September 2021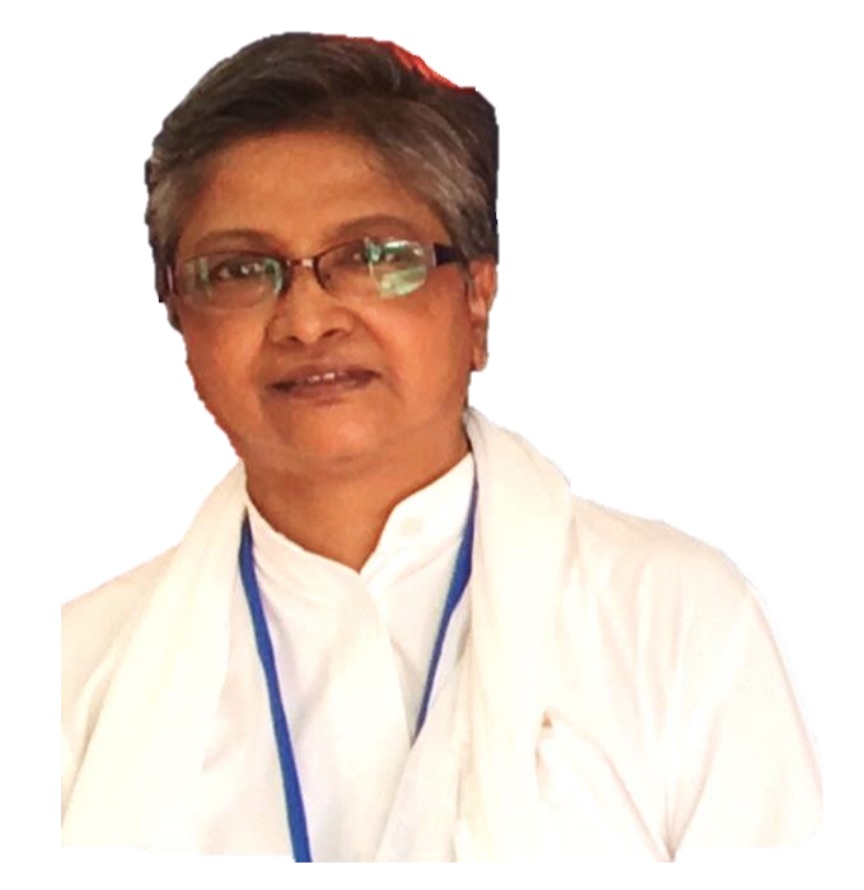 Baba's original jewel left the body peacefully on 6 Sep 2021. She was ailing from a weak heart and during the angiogram procedure, her heart gave way and she flew to Baba. The soul will be remembered for her enthusiasm, genuine care and concern and her determination to overcome all challenges. She had many friends among the BKs and she was always seeking newness in whatever she did.
Kamala bhen came into gyan in 1982 when the Centre was in its fledgling stages. She went on to open Lotus Bhawan in Singapore. She was also instrumental for establishing centres in Korea and Kuching, Sarawak and had sustained many centres in Asia. She experienced the greatest joy in conducting the Raja Yoga course as she always wanted to connect souls
with Baba's wisdom and power. Although she had major health setbacks, even up to August this year, she was keen to give purpose to her life by doing Baba's service with whatever time and energy she possessed.
BapDada's personal blessing for her was that she was "Mastak Mani", the Jewel of the forehead and we know she will continue to shine Baba's light wherever her journey takes her. All our good wishes for a new role filled with new opportunities for you, dear sister!
Click here to download in PDF version.
Final rites for Sister Kamala - Click HERE

2021 July through December Transitions Archive
2021 January through June Transitions Archive
2020 July through December Transitions Archive
2020 January through June Transitions Archive
2018 Sep-Dec Transitions Archive
2018 Jan - Aug Transitions Archive
2014 & Prior Transitions Archive