Transitions
Transitions
Update on Brother Andelo's Final Rites
17 October 2021
Dear Brothers and Sisters,
I hope you are all well.
Our brother Andelo passed away in July, as you know, but it has taken all this time for the coroner to release the body to the family. The family has now repatriated his body to Kinshasa in Congo. The flight arrived last night at 6pm.
On Sunday (October 17th) there will be a ceremony at his parent's home with many rituals. On Monday 18th October the funeral will take place at 11 am. Then at 4 pm there will be condolences again, at the family home.
Andelo's family have not been given a cause of death as yet, but at least it is possible for them to have some closure.
We will offer bhog for Andelo on Thursday.
Let us send all our good wishes, to the soul and the family in Baba's remembrance.
With love,
in Baba's yaad,
Maureen Goodman

Kokilabehn of Singapore Has Flown to Baba
7 October 2021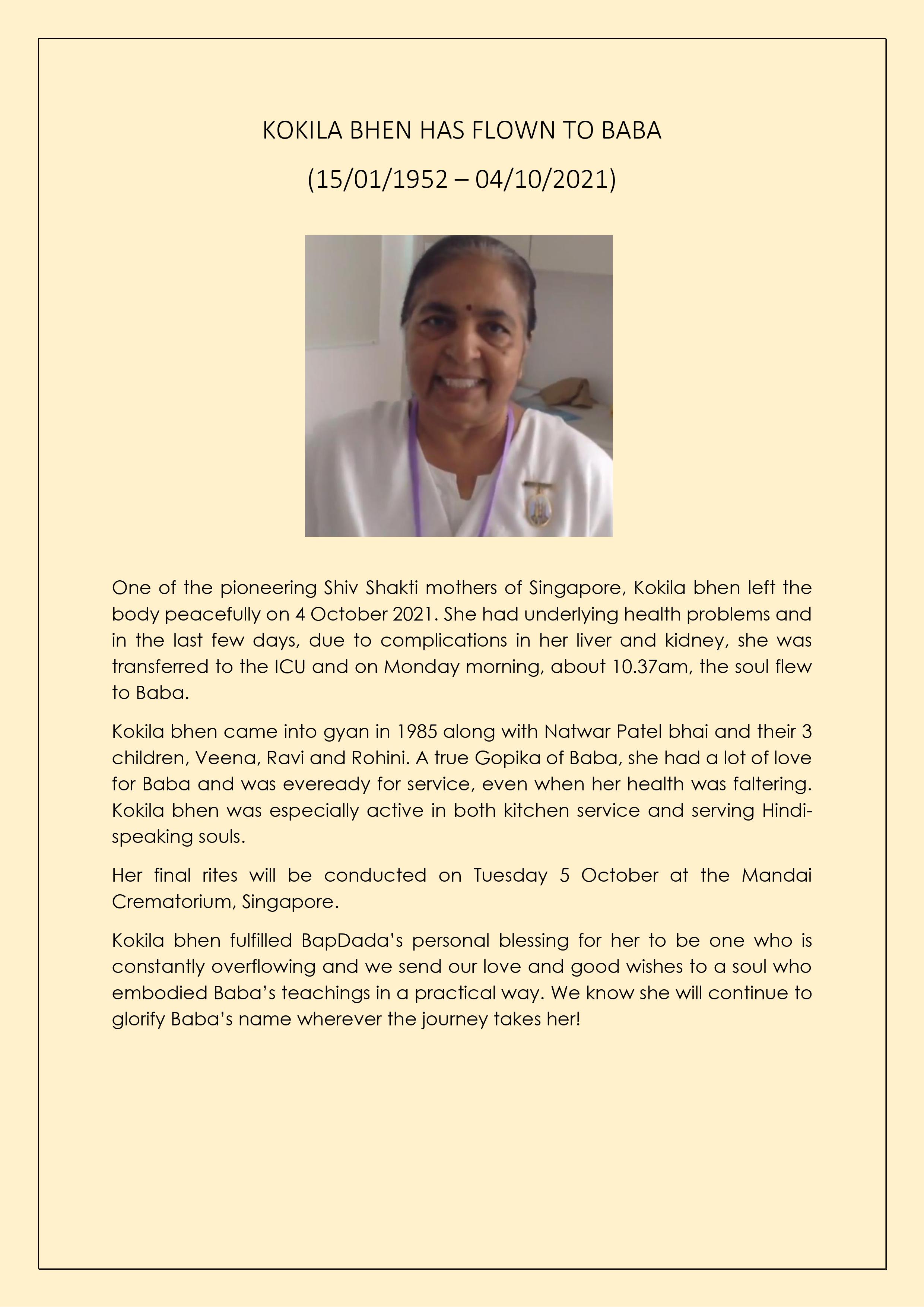 B.K. Aleksander (Aleks) Alembert of Miami, Florida USA flew suddenly to Baba on 16th September
23 September 2021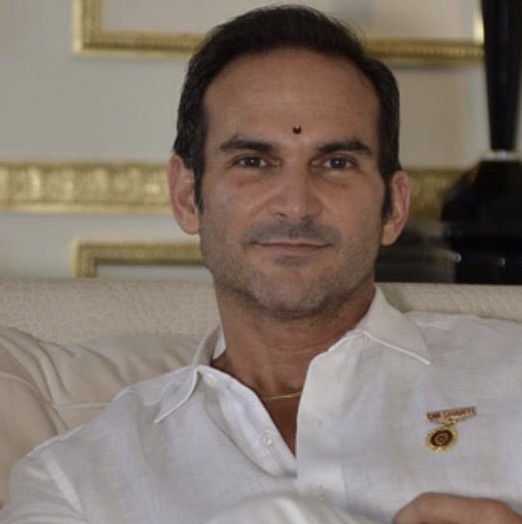 Brother Aleksander (Aleks) Alembert of Miami, Florida USA flew suddenly to Baba on 16 Sep 2021 - the result of a heart attack.
Brother Aleks had been practicing Buddhism in 2000 when he was invited to attend a program at the University of Miami. As he explained it, "I was told that unlike the Buddhist practice of meditation where we keep our eyes closed, I should keep my eyes open during this program. I was also educated about drishti. Not knowing what to expect, I sat in the last row. Dadi Janki walked out on stage, the lights immediately dimmed and then she began giving drishti to all. When she got to me, I could not believe how intense her drishti was. I remember grabbing each arm rest and I had this amazing experience of love and light. At one point, I felt like she was focused on me forever; I couldn't move and I remember thinking, 'please stop.' The next morning, I was first at the Miami mediation center so that I could meet Dadi Janki again, and really see what these BK's were all about. My life was forever changed."
Brother Aleks took birth in October of 2000, right after the University of Miami program, and was with Baba for 21 years. He was a regular teacher with the Hollywood, Florida group and would often give classes when visiting other BK centers. His lokik role was that of a firefighter and an interior designer. He shared that after taking Knowledge, he would always look into the eyes of others so that they could take comfort through Baba's drishti: "they should feel as though an angel is present." Brother Aleks designed and decorated the auditorium at Shantisarovar in Hyderabad. He had an intense love for Baba, gyan and India. Brother Aleks was known for always wearing "the tilak of remembrance" on his forehead and allowed Baba to crown him Rajdularibacha.
Some of his favorite slogans:
As you imbibe the maryiadas, even nature will bow down

You must become a Master Self Sovereign

If there is ever conflict with another, imagine what that soul looked like as an innocent child

Love all sentient beings

Manmanabhav
Om shanti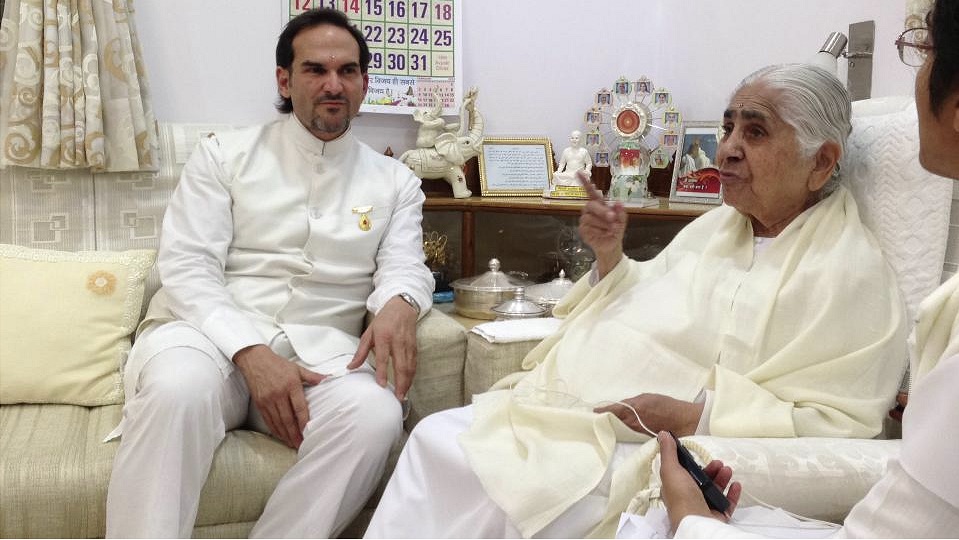 Loving Tribute to BK Anand Kaka of Yagya Accounts Department Who Departed on 7th September
9 September 2021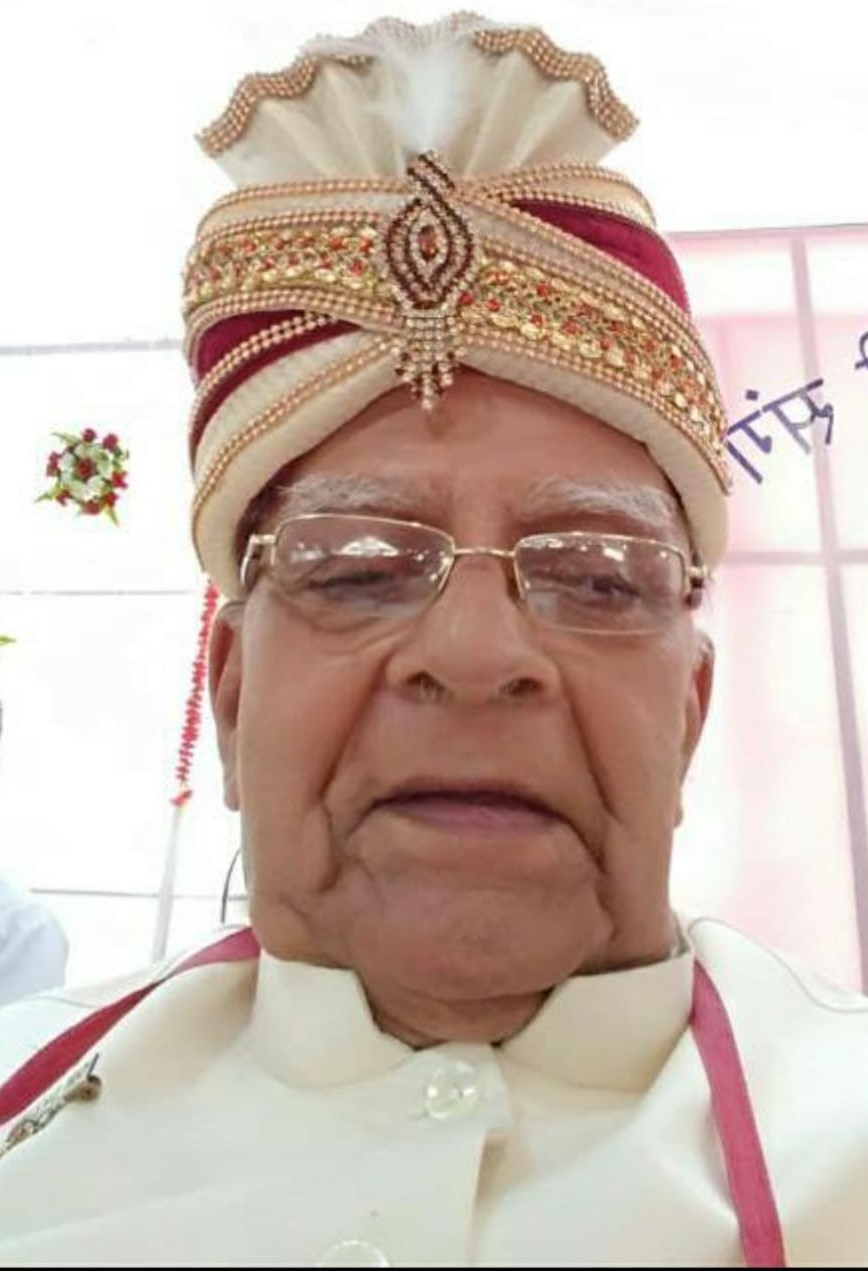 Dear Centre Incharges and sisters and brothers of Prajapita Brahma Kumaris Ishwariya Vishwa Vidyalaya, Please accept hearty Godly remembrances.

I have just received a telephonic message from Trauma Centre, Abu Road, as well as from BK Lalitbhai, CA, that our very dear, senior, and honest big brother, BK Anandbhai Morporia ji (Yagya Accounts Department), lovingly known as Anand Kaka, left his mortal coil at 7.05 pm on Tuesday, 7 September 2021, and has flown to the Subtle Region to be in the beloved company of BapDada.

Anandbhaiji and Ashabenji, an ideal BK couple of the Yagya, had joined the BKs at a very young age in Mumbai, and Anandbhaiji went on to become right-hand of Brother Rameshbhai Shah ji in looking after the Yagya Accounting System. Ever since the necessity of filing returns arose, Anand Kaka signed as our Auditor.

Anandbhaiji was very humble, quiet and steadfast and true to Brahmin principles right from his spiritual birth till the last breath. He started his services with the divine BK family from 1964 onwards, and had been a surrendered brother of Madhuban Yagya for many years. Dadi Prakashmaniji, Dadi Jankiji and other Dadis always showered petals of love on Ashabenji and Anandbhaiji for their commitment and service in the Yagya.

On behalf of the entire divine family, I extend my salutations and wish him a unique role under beloved BapDada's blessingful guidance. We also convey our special condolences to Brother Ajitji (Anandbhaiji's lokik brother) who lives in Mumbai. He too has been Baba's life-long heir-apparent child.

May beloved BapDada shower golden petals on Anand Kaka who is now in his angelic attire!

With all our love,

On behalf of Dadiji, Senior Sisters and Brothers, all Madhuban Niwasis, and of course Mumbai Niwasis,

B.K. Nirwair

BK Kamala Behen of Singapore Has Passed Away
7 September 2021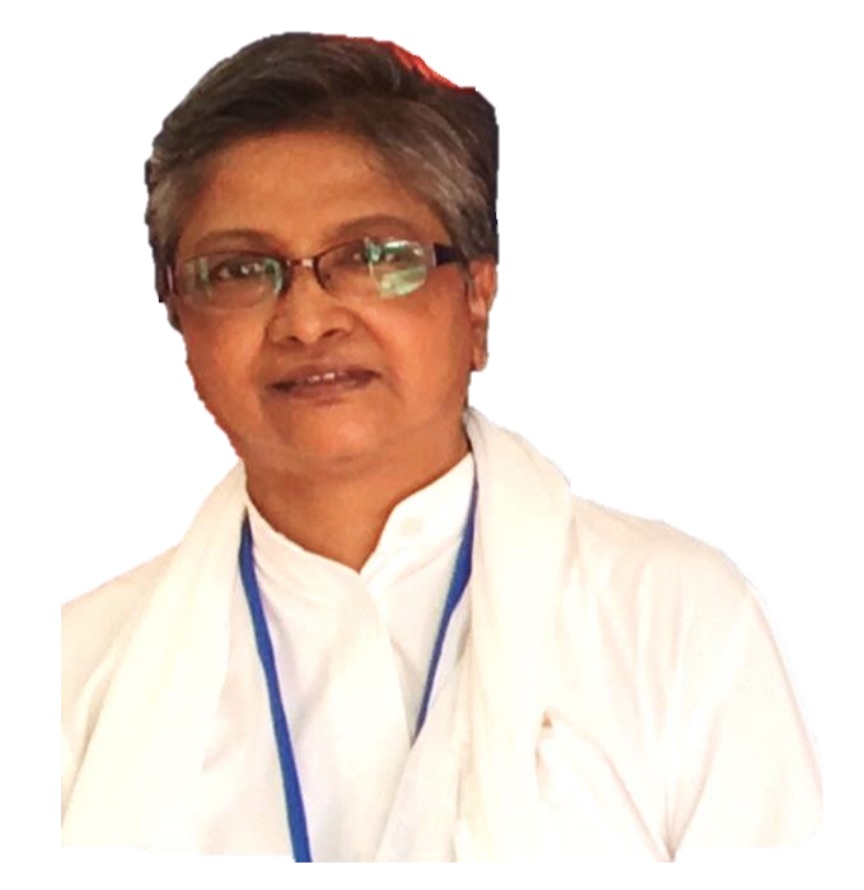 Baba's original jewel left the body peacefully on 6 Sep 2021. She was ailing from a weak heart and during the angiogram procedure, her heart gave way and she flew to Baba. The soul will be remembered for her enthusiasm, genuine care and concern and her determination to overcome all challenges. She had many friends among the BKs and she was always seeking newness in whatever she did.
Kamala bhen came into gyan in 1982 when the Centre was in its fledgling stages. She went on to open Lotus Bhawan in Singapore. She was also instrumental for establishing centres in Korea and Kuching, Sarawak and had sustained many centres in Asia. She experienced the greatest joy in conducting the Raja Yoga course as she always wanted to connect souls
with Baba's wisdom and power. Although she had major health setbacks, even up to August this year, she was keen to give purpose to her life by doing Baba's service with whatever time and energy she possessed.
BapDada's personal blessing for her was that she was "Mastak Mani", the Jewel of the forehead and we know she will continue to shine Baba's light wherever her journey takes her. All our good wishes for a new role filled with new opportunities for you, dear sister!
Click here to download in PDF version.
Final rites for Sister Kamala - Click HERE

Br Andelo Tabu of London flew to Baba
28 July 2021
Dear Brothers & Sisters,
Loving greetings. Our dear Brother Andelo Tabu who lived in Shanti Bhawan, London, for nearly 20 years, left his body on 13 July 2021. We are waiting to hear the medical reports of the cause of leaving. He was approaching his 53rd birthday.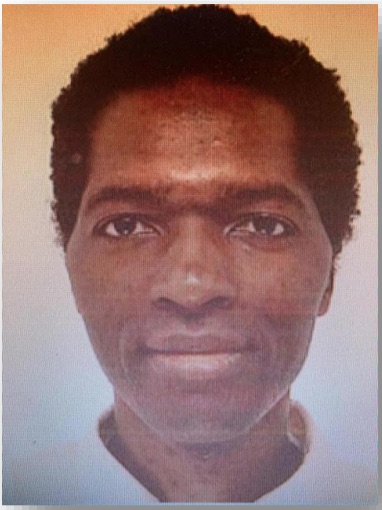 Andelo was born in Belgium in 1968. He was the eldest of five children. He moved to the UK 20 years ago and has lived in Shanti Bhawan (brothers' house in London) since 2004. Originally his family is from the Congo. Andelo's parents and brothers and sisters live in Kinshasa. He has a sister in the USA and many family members in Belgium and the UK.
Andelo originally trained and worked in IT, however, for the past 14 years has worked as a counsellor and psychotherapist in the NHS and in private practice. He was trained in Integrative Counselling, Addiction Counselling and Psychology and low Intensity Cognitive Behavioural Therapy.
Andelo had been with Baba for 23 years. He came to know Brahma Kumaris in Brussels in 1998.
After moving to London, Andelo served in many departments, always with responsibility, diligence, honesty and humility. He taught Raja Yoga, helped in IT, stage management, sound and light and also co-ordinated Spirituality and Men gatherings for several years. For three years from 2017 – 2019 Andelo was one of the yogis conducting meditation at Diwali in London held at Trafalgar Square.
Andelo was very much a yogi soul who had deep love in his heart for Baba and Baba's teachings. He was gentle, quiet, soft spoken and always helpful in any task.
His presence will be missed not just by the brothers he lived with, but by his family and spiritual family.
We send our good wishes in Baba's remembrance to Brother Andelo and his family.
With love,
In Baba's yaad,
BK Jayanti

News of Sister Induben C Naik of Leicester
28 July 2021
Dear UK Centre Co-ordinators,
Re: News of Sister Induben C Naik of Leicester
(with correct date of Final Rites ceremony ie Thursday 29 July)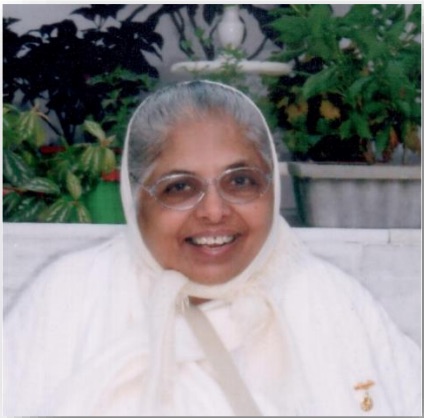 BK Induben C Naik of Leicester peacefully flew into Baba's lap on Friday 23 July 2021 at 4:45am surrounded by her family. She had been ill with an infection in the heart.
Born on 19 October 1937 in Khakhwada village, Gujarat, she was one of the first girls in the village to graduate from Ambika High School and went on to become a teacher at Buhari High School at the age of 21.
In 1966, Induben joined her husband Chhotubhai Naik in Leicester with her young children, Rita and Gaurang. Indian teaching qualifications were not recognised in the UK then, meaning that they both had to take up manual jobs including stints in factories. Soon, they began teaching again in their front room, offering tuition to children in the local area.
In the early 1970's, Induben suffered a serious illness and became full of despair at her situation. At this time she came across the Brahma Kumaris during an event at the Natraj Cinema. She then met a young BK Bhupenbhai Patel at a BK exhibition, who shared Baba's knowledge. Induben found a truth in these teachings that spoke to her so she undertook the BK course and started to practice meditation and listen to Baba's murli daily. As a result, she became more motivated and positive and developed strength which truly embodied the spirit of the Brahma Kumaris, sharing Baba's teachings wherever she went.
After being widowed, in her early forties, she retrained as a childcare worker, helped to set up Belgrave Baheno and empowered women around her to fight injustice. Induben's unwavering faith in the word of Baba and her belief in the power of meditation helped to inspire all those around her. Later, despite advancing years, she learnt use of the iPad and YouTube and kept up-to-date with Baba's teachings.
Induben left a lasting impression on everybody she met, from her immediate family and carers to politicians, community leaders and even those who may have sometimes disagreed with her. Induben's story truly shows us all that with Baba's help and grace, we can all overcome any adversity in life.
The Final Rites Ceremony will take place on Thursday 29 July 2021 at 10.30am at Gilroes Crematorium, Leicester. For more details please contact Ritaben on ritual.uk@gmail.com or 07866 678423.
We send loving good wishes in Baba's remembrance to such a loving soul and her family.
In Baba's yaad,
Leicester family

News of Passing Away of Sr. Hanna from Israel
23 July 2021
Dear Brothers & Sisters,
News of Sister Hanna of Israel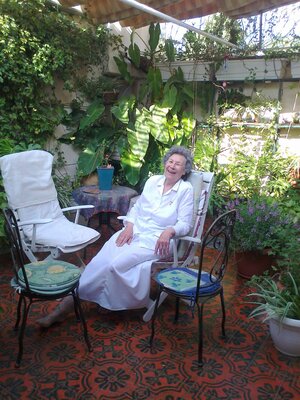 On Tuesday July 13th our dear Sr Hanna flew away to Baba's lap. She left peacefully, from her own home, holding the hand of one of her sons. Sr Hanna took Gyan in the 1980's and was a foundational energy in the establishment of Baba's main center in Israel. Together with a handful of other BKs, she held the love-filled vision that one day there would be a big Baba's family in this country. Thanks to this divine determination, ultimately Baba's presence did take root in this land in new ways and today Baba's family is large and still growing.
In Beer Sheva, the city where she lived, Sr Hanna made her home into a Gita Pathshala, where she hosted meditations, Raja Yoga introductory classes, and workshops. In this way she sustained countless numbers of souls from around the area. She was also a fabulous cook, and anyone who entered the premises was doubly served - spiritually as well as physically! Although Sr Hanna lived far from the newly established main center, that never stopped her from arriving every weekend, arms filled with pre-cooked meals, fruits, linens, clothes, office supplies -- whatever was needed. In the first years, she would travel by cross-country coach. Later, she took courage and learned how to drive on the freeway in order to get not just herself to the center, but others from her area, as well.
Sr Hanna was also a relentless, enthusiastic learner. She loved to study - Murli, classes - whatever she could get hold of and she was tireless in getting material translated into Hebrew. She was also a very honest student, always ready to introspect, acknowledge learning curves, and move forward.
Sr. Hanna had not been well for the last few years. Although she will be missed, we trust that she has moved on to a happy and healthy new role. The best wishes of many are with her.
In Baba's yaad,
BK Sharona

News of Passing Away of Sr. Sarla Nijhawan of London, UK
13 July 2021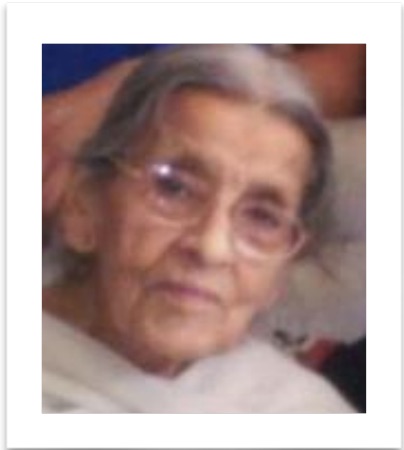 Dear Brothers & Sisters,
News of Sister Sarla Nijhawan (1.1.1922 – 9.7.2021)
Sister Sarla was born into a family of Chandokes in Kashmir. and moved to Lahore and then Lyallpur after marrying Krishan Kumar Nijhawan, a Ceramic Engineer, and a graduate of Banaras Hindu University in 1938.
After the partition in 1947 the entire Nijhawan clan moved to Delhi and then settled in Calcutta in 1950.
In mid-1960 the family left Calcutta and settled in England. Within months he received a job offer from Royal Doulton in Stoke-on-Trent, where he worked uninterrupted until retirement.
After retirement, in early 1980 they sold the car and their comfortable five-bedroom house in Alsager, Cheshire to come and settle in Northolt, Middlesex, determined to lead a simple, frugal life. It was at this stage they began questioning the meaning of life. Human beings know how to make machines. But what kind of machine is a human being? What is reality? What is consciousness? Is there a God? What is love? Why live? There were many questions in the agitating minds to which they sought answers.
Co-incidentally, this was also the time when her son Arun Nijhawan and his wife Sybil had got exposed to Raja Yoga in Trinidad. There was a period of sharing such information between them, until they took the plunge to start a correspondence course of their own in London.
Sarla and her husband Krishan soon became full time members of the Brahma Kumaris Raja Yoga Centre in London, after which there was no looking back for them and the rest is history. They were closely associated with the Southall and the Greenford Centers and got involved in all sorts of service to the family and community.
After the passing of Krishan, Sarla went and spent 5 years in India with her daughters before returning to the UK 5 years ago. She went on to stay at a local Care Home, where she was, not as a patient but more of a resident. She became an unofficial counselor for the Care staff, giving advice on practical life and sharing the BK knowledge freely.
The BK family is welcome to join by Zoom:
Celebrating the life of Sarla Nijhawan with Prayers, Meditation and online sharing with worldwide family, friends and well-wishers.
Thursday 15 July 2021 @ 4pm
Join Zoom Meeting at 4 pm (BST) https://zoom.us/j/99368356014?pwd=em5ZZnV0cDJ4R2VONjFNZDhTVVJnZz09
Meeting ID: 993 6835 6014 / Passcode: 5MH3pK
Final rites for Sarla Nijhawan
Breakspear Crematorium
Friday 16 July 2021 at 11.30am:
Website: https://watch.obitus.com / Username: numo2221 / Password: 442979

We send all good wishes, in Baba's remembrance, to the soul and her family.
In Baba's yaad,
BK Jayanti

Sister Mari of Seattle, USA has flown to Baba
25 June 2021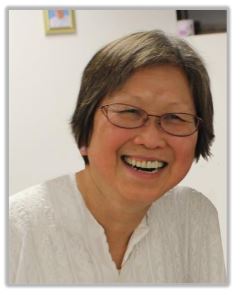 Dear Divine Family,
Om Shanti. Sister Mari of Seattle Center (WA State, USA) flew into Baba's lap on June 12, 2021 at 7:52pm.
For the last 6 years, BK Mari was Baba's instrument to take care of Brahma Kumaris Meditation Space in downtown Seattle, while also helping as part of the core team at Baba's main center (Mind & Meditation Center) in Redmond.
Mari came to Baba in the year 2000. At the time, she was working as an Occupational Therapist with the Seattle School district, helping children with special needs through their learning challenges at school.
In 2004, together with Baba's Angels from Peace Village, she had organized the first successful Living Values Education Program in WA state which was attended by a record number of 35 teachers from 28 schools! Mari then introduced Living Values activities to children in Seattle schools with wonderful results. Subsequently, Mari was made a member of the LVEP Board in the USA and invited to play the role of Vice President.
Mari, with her background in Health care as an Occupational Therapist, got trained in Values in Healthcare (VIHASA) program by Dr. Ashok Mehta of Mumbai. She served the staff at several health centers and hospitals, which included doctors as well as other healthcare workers. One such center, IORA Clinic, got inspired to create a dedicated "Baba's room" in their clinic so that their staff members can re-charge themselves during the day, and to also introduce meditation to their patients.
Mari has also regularly visited and conducted programs at several Senior Centers and Assisted Care Centers. Her goal was always to introduce them to the Soul and Supreme Soul and a simple process of meditation so that they can complete their journey in hope and peace!
Mari has also served at many Community Centers connected with the Seattle Parks and Recreation Services. Her programs were always well received and different centers would approach her to schedule classes for 3 months at a time.
Mari offered her services at the Global Hospital in Mt.Abu and conducted Living Values programs in other countries too. She also had a special affinity to Baba's family in Malaysia.
Mari was a sweet and cooperative hand in seva right from her divine birth. She was always readily available for serving in every way including making Brahma Bhojan for the family and for public programs.
Mari had deep interest in purusharth since the very beginning. She would always ask questions about how to imbibe divine qualities and to bring about self-transformation.
During her early years, she once shared in class that she created a method to remember Baba. She would carry some small pebbles in one pocket, and during the day, whenever she remembered Baba at work, she would transfer one pebble to the pocket on the other side. This provided her a motivation to remember Baba, but it also provided her with a metric (as Baba mentions in Sakar Murlis).
On another occasion, she went to Peace Village, and came back with the following: "As I was walking around the lake in PV, this idea came to me. Since then, whenever I see someone, I first introduce them to Baba as though Baba were standing right next to me". This naturally gave her a more soul conscious attitude, but also strengthened her relationship with Baba.
In this way, Mari was a constant purusharthi, paying a lot of attention to her spiritual progress based on Baba's shrimat.
Mari was always loving, caring, easy natured and generous hearted. She served every soul that she came across and has earned the special love of all the members of Baba's family.
Sister Mari had unshakable faith in Baba and a very deep love for Baba, Baba's family and Baba's yagya that made her cross many obstacles with ease!
A memorial service honoring Mari's life will be held in Seattle on Friday June 25 from 5.30pm-7.00pm (PDT).
You are most welcome to join us via zoom:
Meeting ID: 947 3485 3013
Passcode: omshanti
In Baba's loving yaad,
BK Surya & Seattle Family
PS:
If any of you would like to share some memories, a picture or some words that we could include in the program on June 25, please send them to memorial@iiistm.org no later than the end of June 24th. Many thanks!
click here to download PDF version.

Invitation to the memorial service of Carol Gill
23 June 2021
Dear friends,
The Manhattan Meditation Center of the Brahma Kumaris is hosting a memorial service to celebrate the special life of our dear sister Carol Gill, who passed on June 14,2021.
The legacy that she leaves us with is 'the immortal flame of love in our hearts.'
Find attached a short video invitation.
This online zoom event will be held on Saturday, June 26th from 4:00 — 6:00 pm.
Zoom link:

https://brahmakumaris.zoom.us/j/7266389808

Meeting ID: 726 638 9808
Looking forward to you joining us.
With loving regards,
Raj and Rona
Manhattan Meditation Center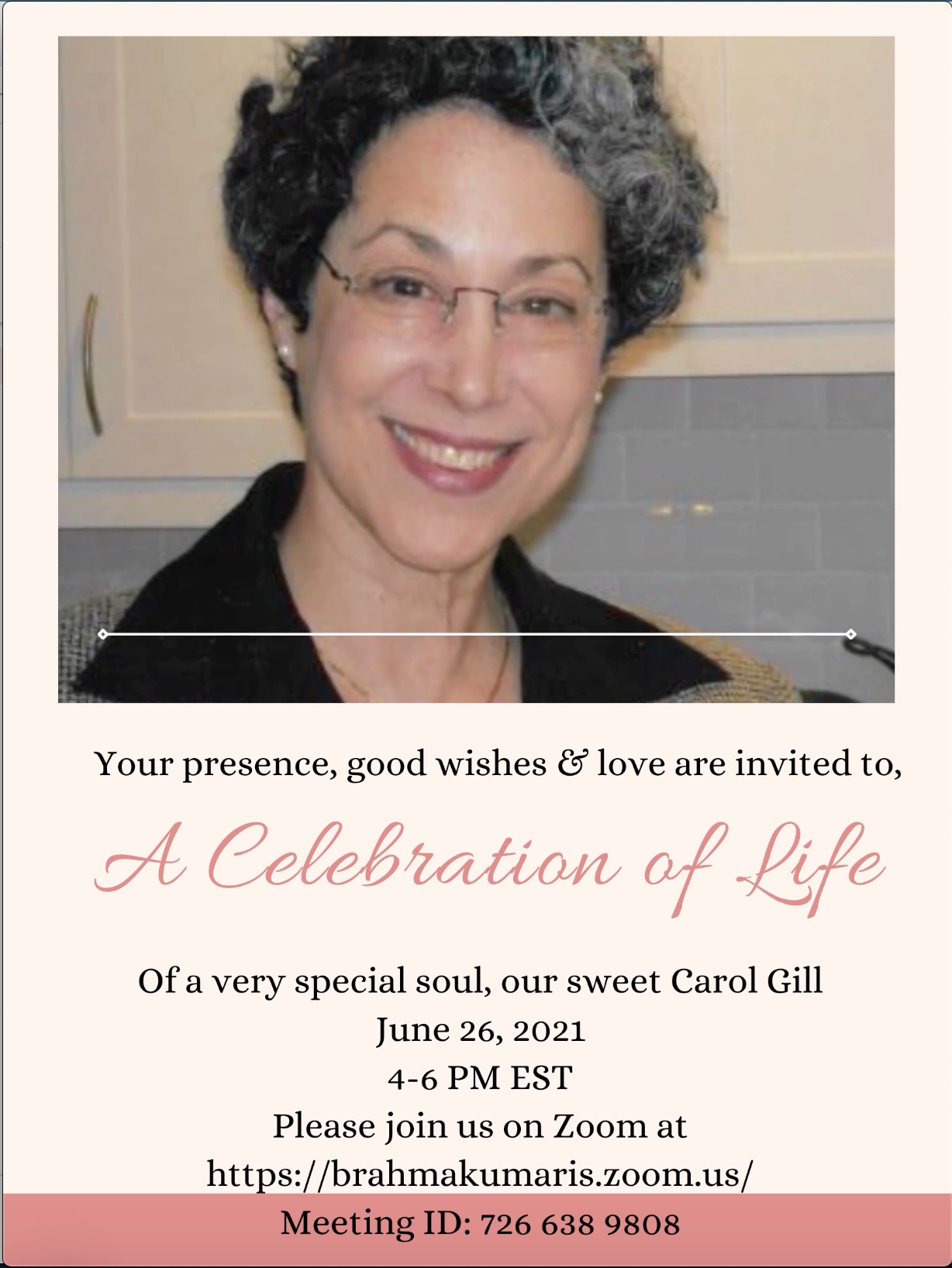 click on above image to play the video.

Sr Carol Gill from Manhattan, New York, flew to Baba
15 June 2021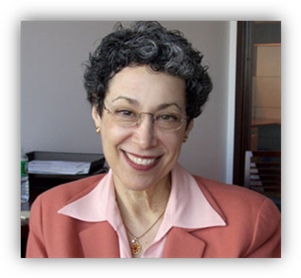 Dear Family:
Om Shanti.
Sister Carol Gill from the Manhattan Center in New York flew to Baba this morning, Monday, June 14 at 3:15 am.
Carol came to Baba in 1991 during the time she was pursuing her Master of Arts Degree in Organizational Psychology at Columbia University, Teachers College.
Carol was a very private and introverted person. She applied herself 100%, all the time to everything she did. When anyone complimented Carol, she always credited whatever positive attribute or virtue to Baba. She was really a humble instrument.
Over the years, as a Brahmin, Carol worked diligently on self-efforts and world seva. She helped in a number of international projects. Just to cite a few:
Carol facilitated the first meeting of the Living Values: An Educational Initiative, when the Brahma Kumaris were invited by UNICEF to develop a program on education. She continued in the development of the program and managed the piloting of the Living Values Initiative with global educators around the world.
Carol was also the main editor of "The Story of Immortality: Return to Self-Sovereignty." A book that she referred to as her 'baby.'
Carol's 'Standard of Excellence' was impeccable. She set the highest of standards for herself and wanted everything to be of the best possible quality. Yet, she had an incredible innocence about her. She noticed everything, even the smallest of details, and that made her an outstanding effort-maker. She was a terrific friend, a great listener, and a compassionate sister. She always offered a helping hand whenever she could. She was funny, light-hearted, and honest. She was soft, sensitive, and lovely.
Her 'sweet spot' was Pandav Bhawan, Madhuban. Carol had tremendous love of Baba, the family, and the yagya. She has gone on to her next experience in God's task of establishment and her sweetness, goodness, and authenticity has left quite a large space in our hearts.
Starting today, June 14th, every evening until June 26th, we will have special meditation from 6-6.30pm.
A memorial service honoring Carol's life will be held at the Manhattan Meditation Center on Saturday, June 26th from 4-6pm.
Both the evening meditation and the memorial service will be on Zoom on the following link:

https://brahmakumaris.zoom.us/j/7266389808

Meeting ID: 726 638 9808
You are welcome to join us for both events
In Baba's loving remembrance,
Sister Mohini and the
New York Family

Demise of Bro. HCS Dhody of Delhi, Former Ambassador of India to Jordan
15 May 2021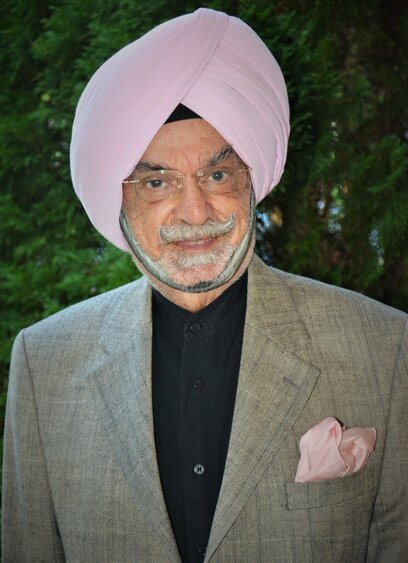 Dear Divine Family, Om Shanti
With heavy heart, we would like to inform you that Brother HCS Dhody Ji (Yugal of BK Nita Bhen) who served as Ambassador of India to Jordan and other countries left his body on 9th May 2021 after fighting with corona. Brother Dhody Ji was a very kind soul and was associated with our Brahma Kumaris organization for more than 20 years. During his early times, he helped in many services in India & abroad.
To pay homage to the soul, a prayer session has been organized online (via Zoom) on Sunday, 16th May from 04:30 pm onwards.
Your kind wishes and blessings are needed for the next journey of the departed soul and family. Picture of HCS Dhody Ji & programs details attached.
On Godly Service,
BK Urmil Bhen
Delhi Palam Vihar

2021 January through June Transitions Archive
2020 July through December Transitions Archive
2020 January through June Transitions Archive
2018 Sep-Dec Transitions Archive
2018 Jan - Aug Transitions Archive
2014 & Prior Transitions Archive