Transitions
Transitions
Bro. BK Amirchand ji, Punjab Zone Director has Passed Away
27 November 2020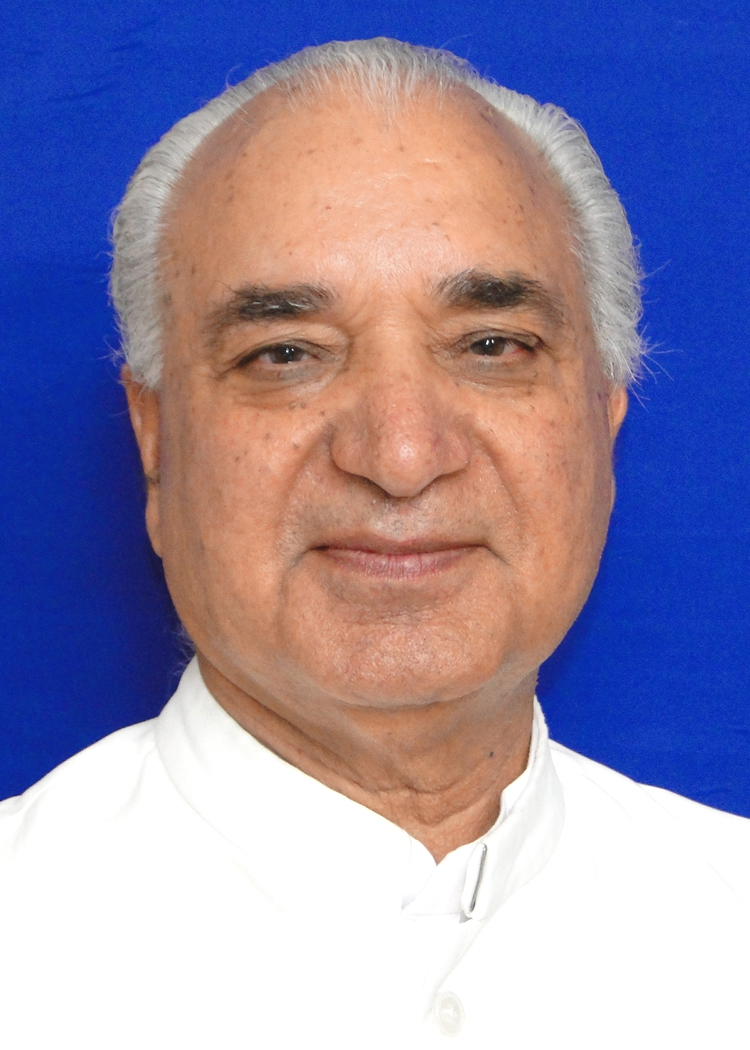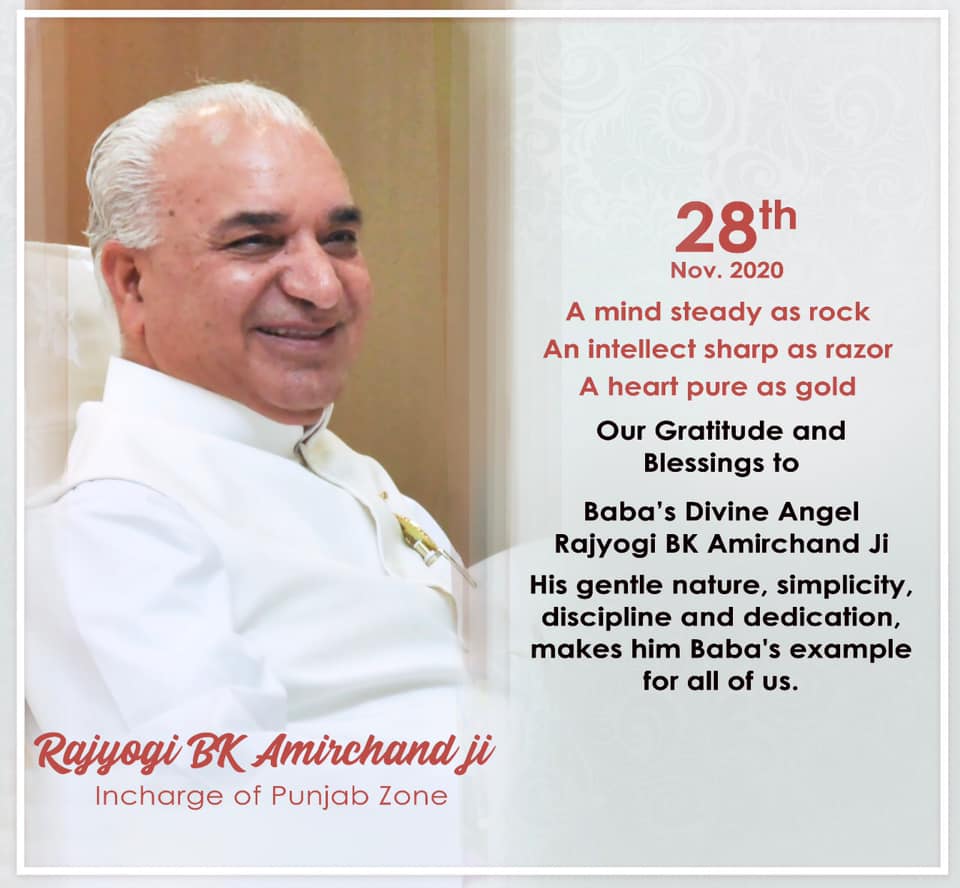 Our Beloved Senior Brother BK Amirchand Bhai (Aged-82), Director, Punjab Zone of Brahma Kumaris and Vice-Chairperson, Social Service Wing, RERF, passed away today (28 November 2020) at 6:45 pm at Medanta Hospital, Gurgaon (Delhi NCR). The final rites will take place on Sunday, 29 November in Chandigarh. Our heartfelt tributes to the departed soul.
Please see the below biodata, photos, and documentary film in Hindi (Ruhani Rahein) of Amirchand Bhrataji.
https://www.youtube.com/watch?v=-o4s9l9Flcw&list=RDCMUCtex25LnQET78C1bNqNuThg&start_radio=1&t=9&ab_channel=GodlywoodStudio
Biodata of B.K. Amir Chand, Chandigarh
B.K. Amir Chand came in contact with the Brahma Kumaris in the year 1958.

In the year 1982, when he was nearly 43 years old, he totally dedicated his life to the service of humanity.

Until his illness, he looked after the services of the North Zone of India - Punjab, Haryana, Himachal Pradesh, and Jammu & Kashmir states.

He was a member of the Governing Board of Brahma Kumaris Educational Services & Rajyoga Education & Research Foundation (RERF).

He was the Vice-Chairperson of the Social Service Wing of the RERF

Recently he toured the UK, Spain, and Germany in connection with various programmes to disseminate Godly Knowledge & Rajyoga Meditation.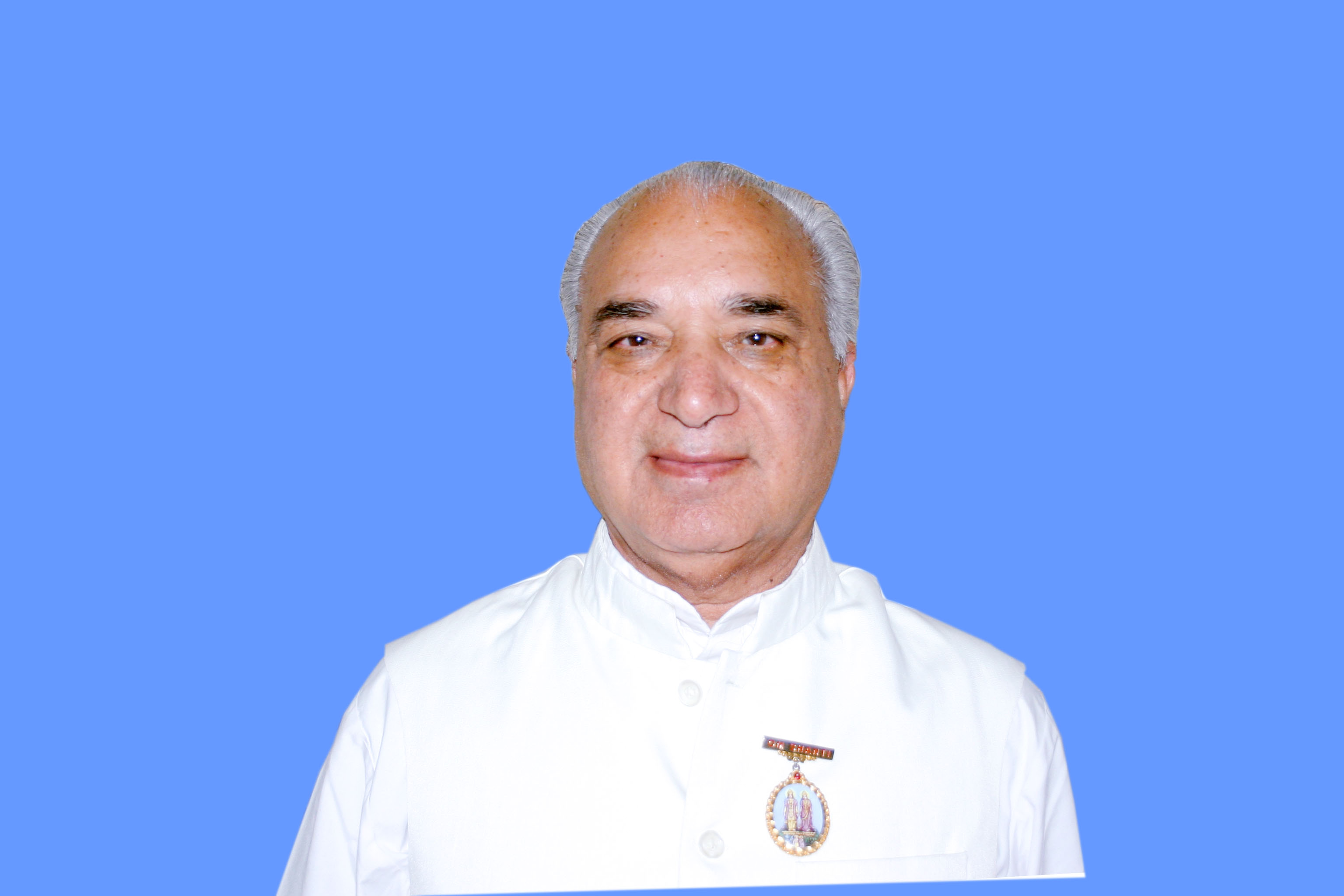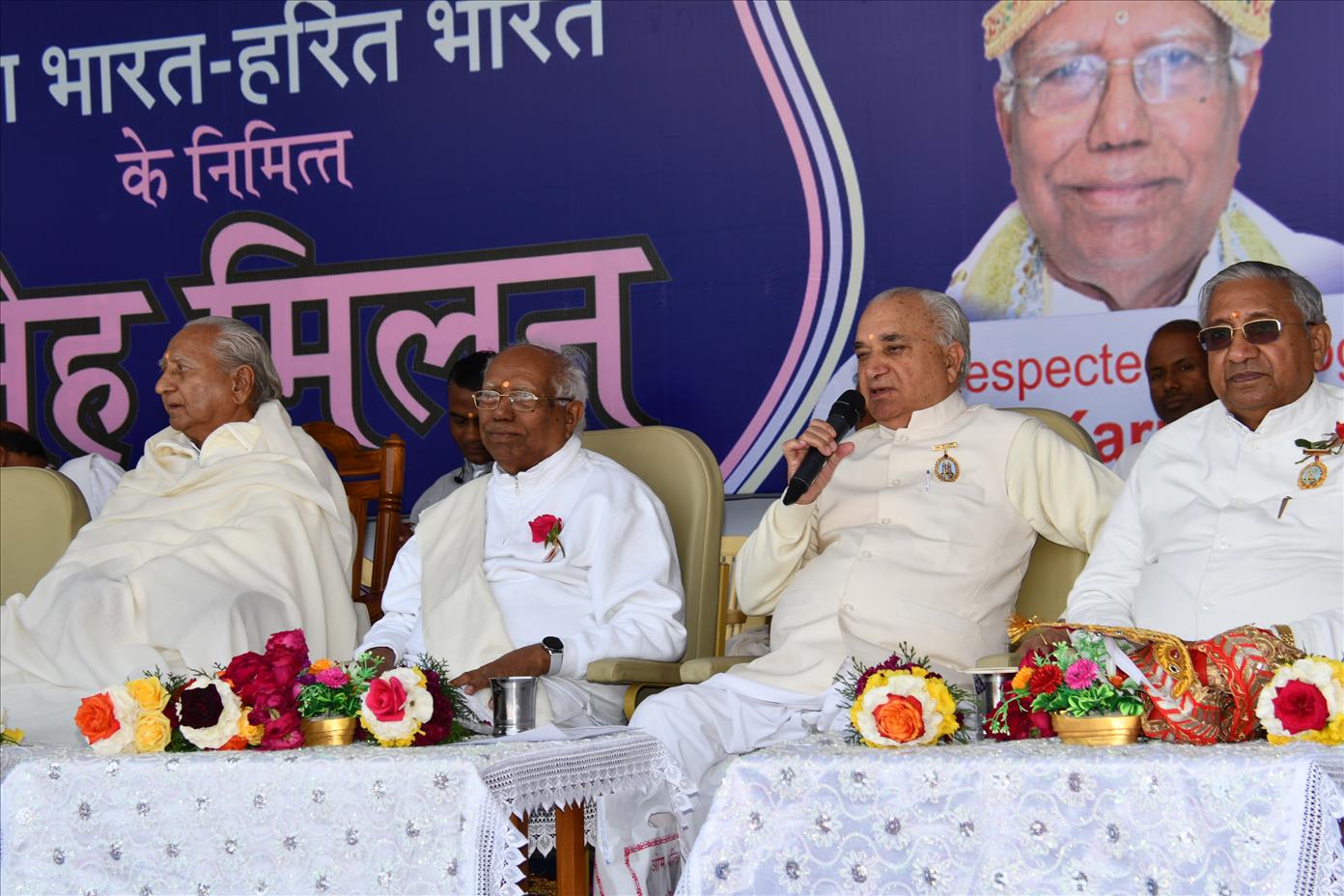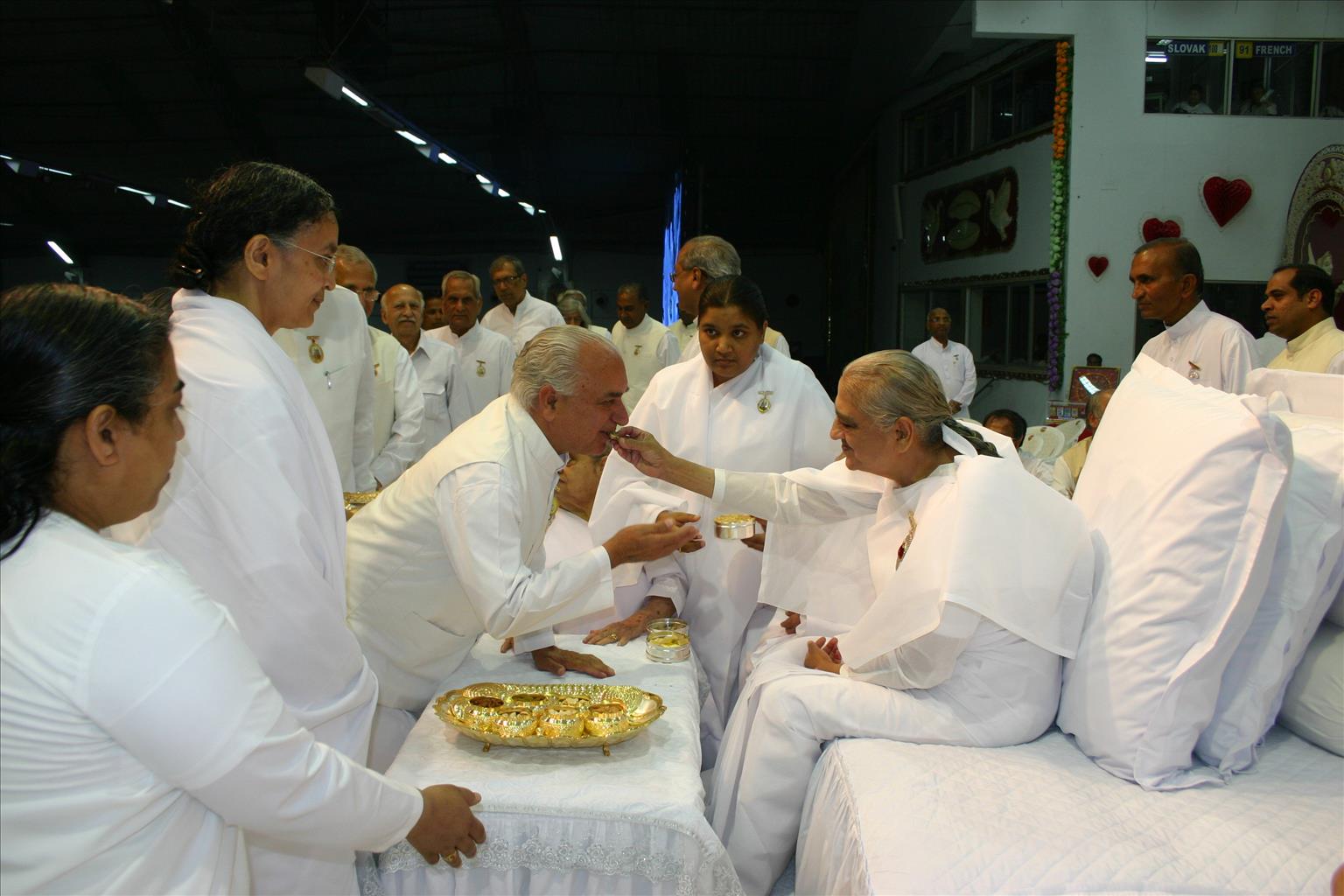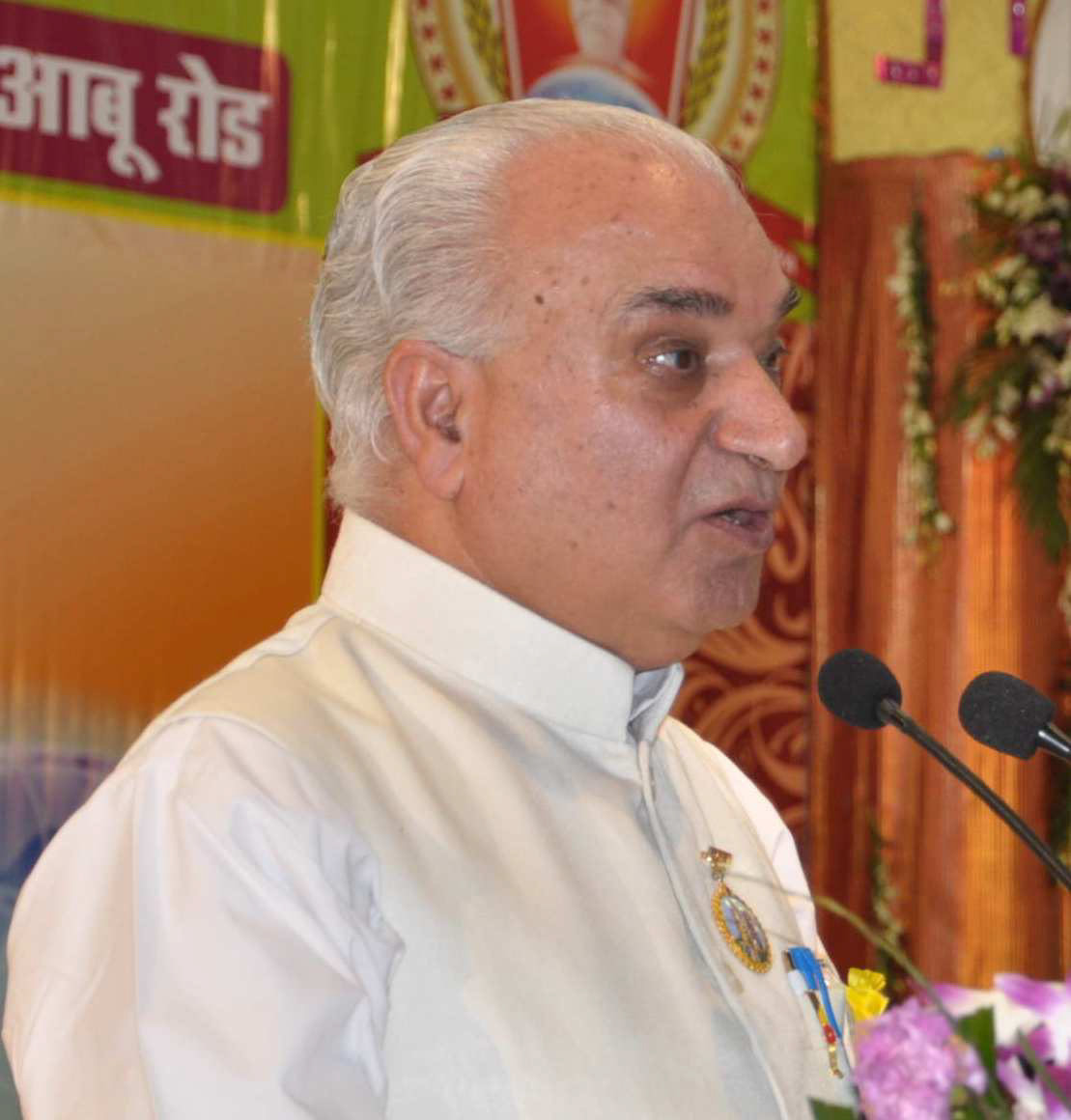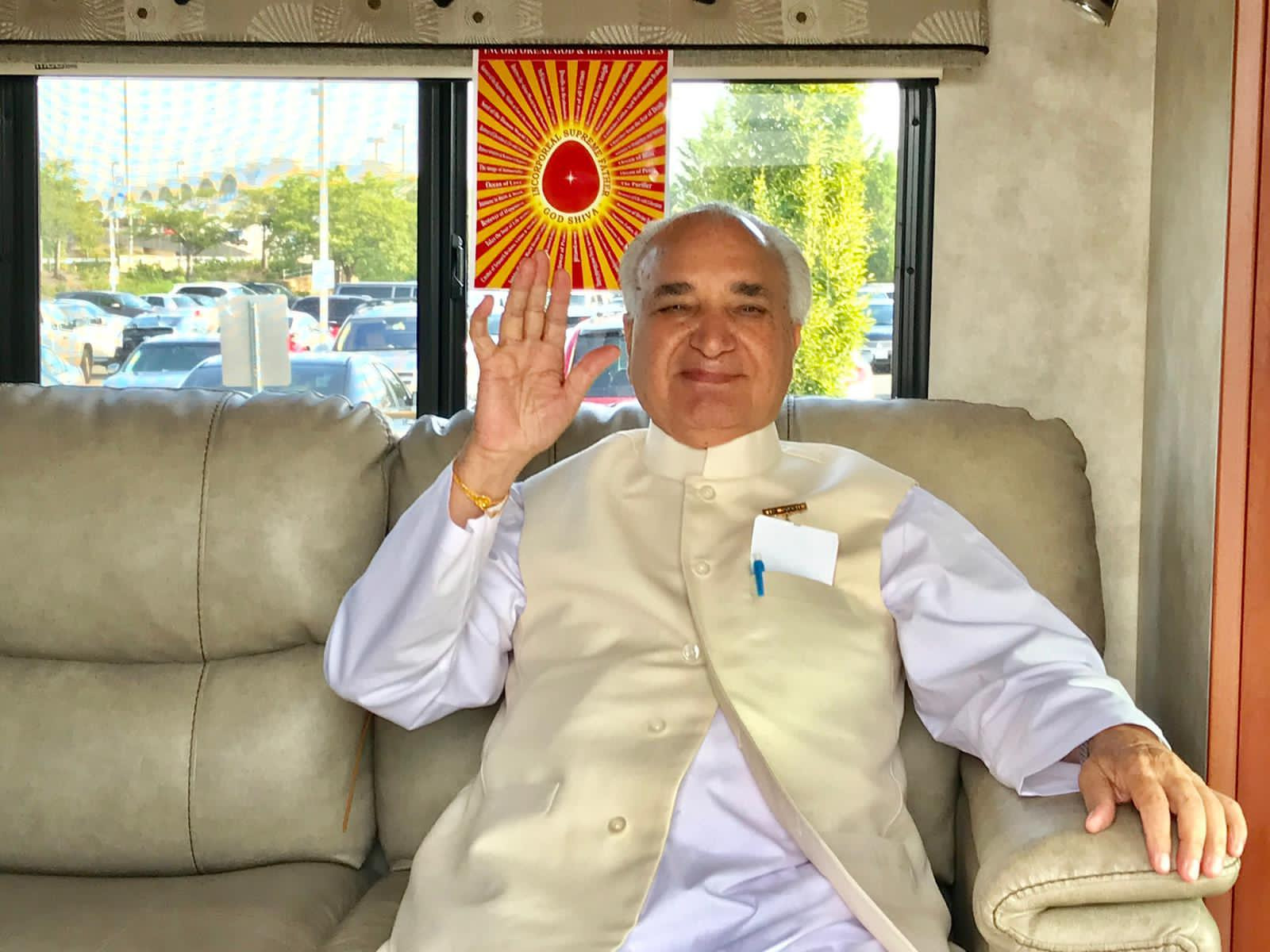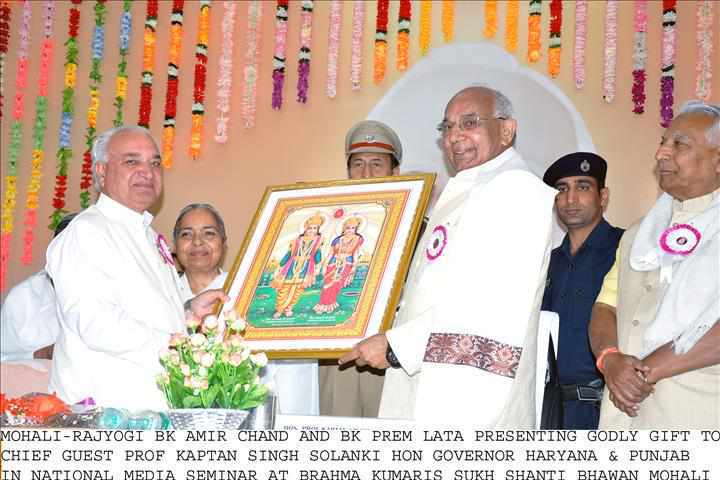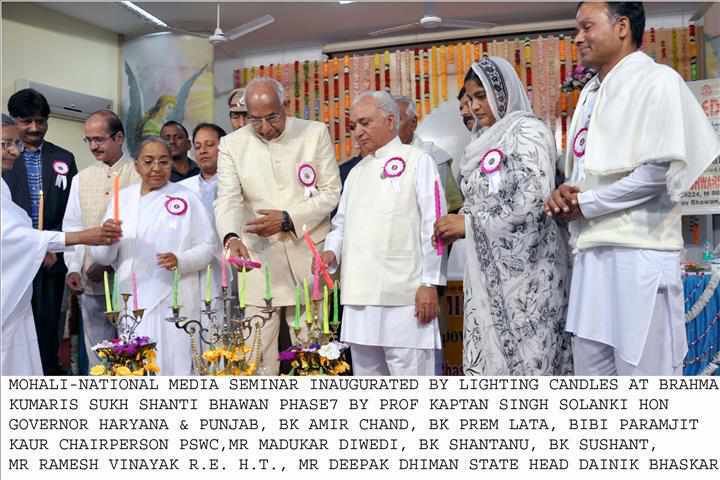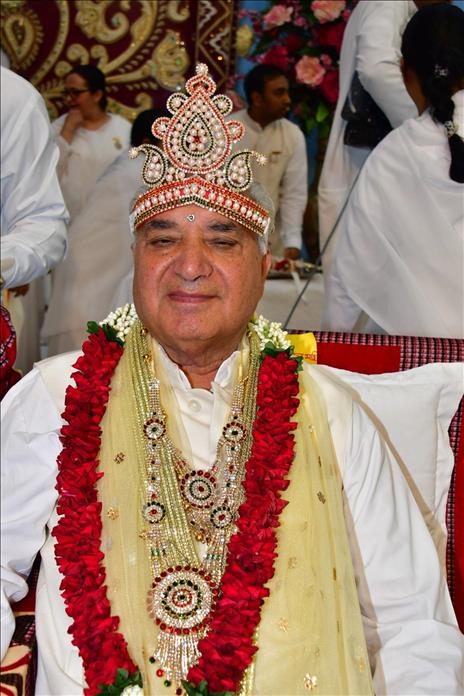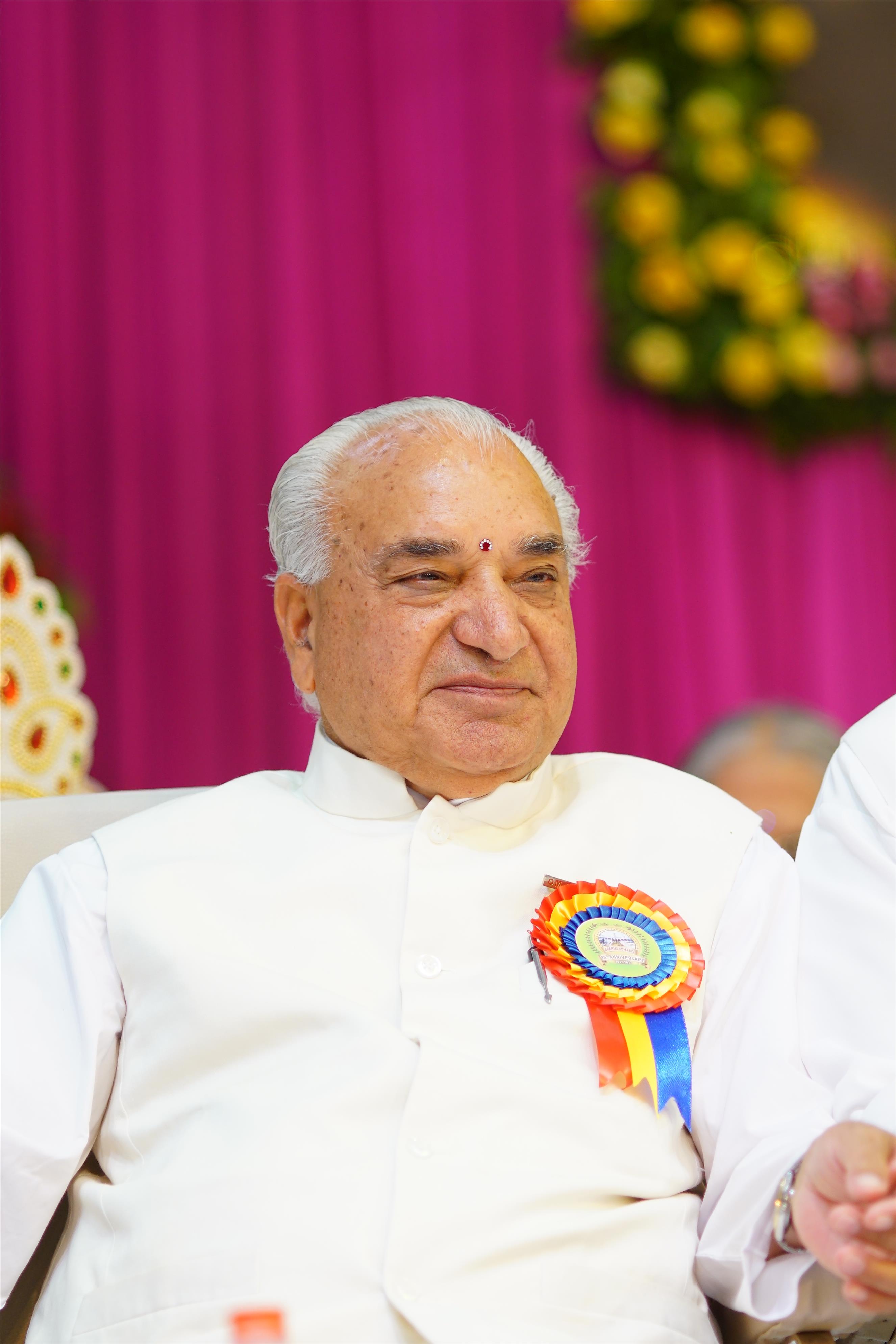 Tribute
Our very, very dear Avyakt BapDada's most serviceable, divine brother Amir Chand ji has flown to the Subtle Region today to join beloved Avyakt BapDada.
Our respected Dadis, Madhuban Seniors, and other brothers and sisters of Madhuban join me in extending heart-felt condolences to divine sister BK Uttaraben, BK Anitaben, BK Bharat Bhushanbhai and all sisters and brothers of Punjab Zone in particular, and the entire global divine family.
Brother Amir Chand Ji was the ideal example of BapDada's obedient instrument. Accurate in following all principles of Brahmin life, his personal example inspired hundreds and thousands of kumars, kumaris, and householders to imbibe Baba's Shrimat. He spent his life from youth age until the very end in Baba's service. His tireless efforts all over Bharat and foreign lands have sown the seeds of divine service for which beloved BapDada would definitely double-crown his great personage.
As my very dear brother and close spiritual friend, I will miss him a lot, but I will keep the sweet memories of our times in Chandigarh and Madhuban alive.
May Avyakt BapDada bestow their choicest blessings on our beloved brother for his future angelic role during the remaining part of the Kalpa.
This is to inform everyone that the Deputy Commissioner of Delhi has granted permission for the chariot to be taken to Chandigarh from Delhi on the 28th night. So the final rites will take place on Sunday, 29 November at around 11 am in Chandigarh.
As limited numbers are permitted to attend funerals due to COVID-19 protocol, we request you to send vibrations of peace and regard from your respective places, and not take the trouble to travel to Chandigarh.
With all our love and regards,
B.K. Nirwair
Madhuban

Brother Dr. BK M. Narasaiah of Gyan Sarovar, Mount Abu Has Passed Away
15 November 2020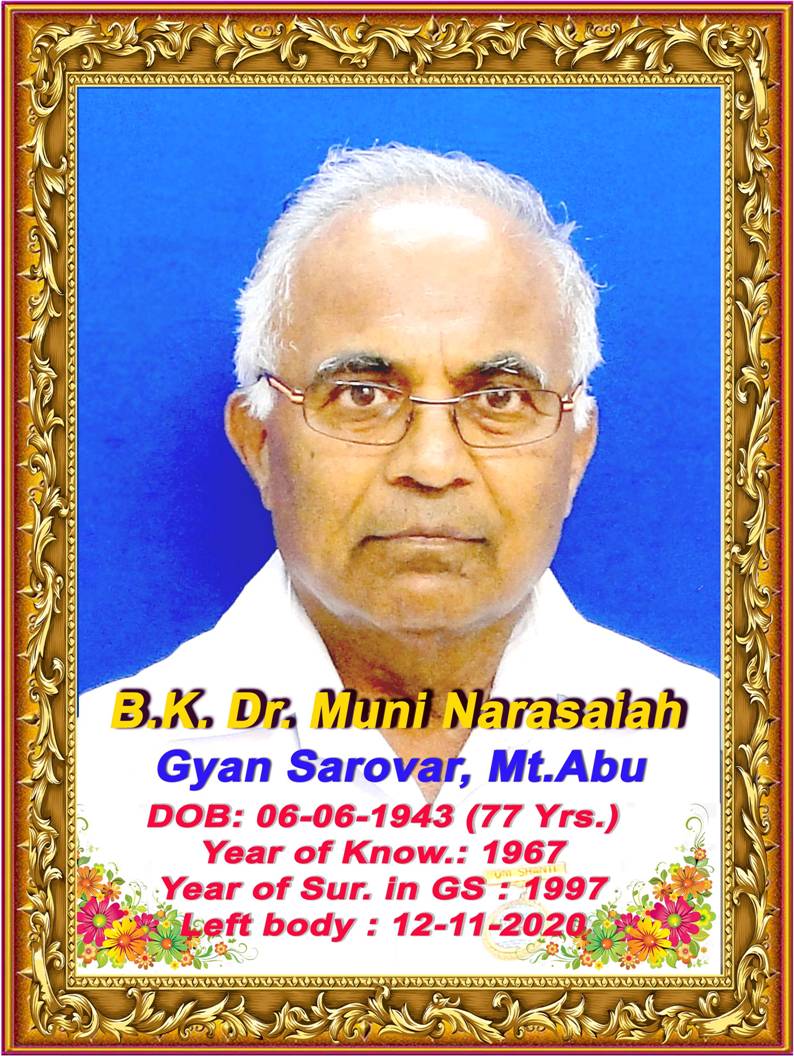 Divine Family,
Our Beloved Brother Dr. BK M. Narasaiah of Baba Dispensary, Gyan Sarovar, Mount Abu Passed Away on 12th November 2020. He was 77.
Our heartfelt tributes to the Bapdada's lovely and serviceable departed soul.

Br Thor of Netherlands Flew to Baba
22 October 2020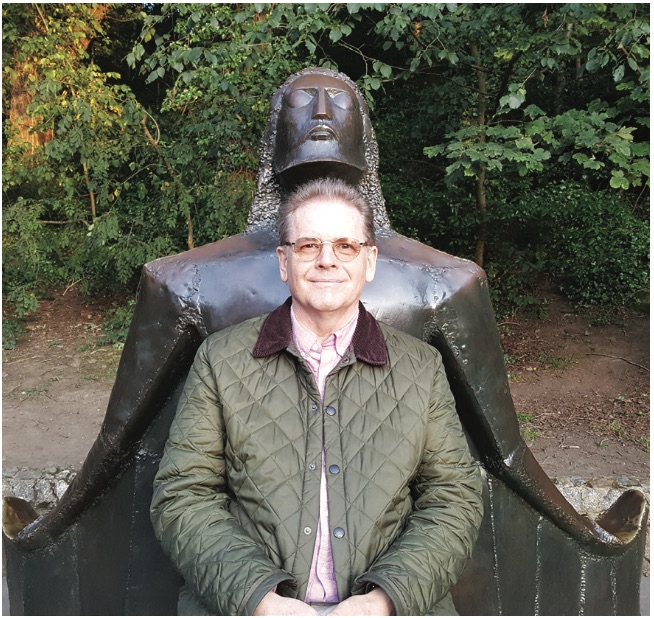 Br. Thor 31.10.1958-14.10.2020
Our dearest brother Thor, flew into Baba ́s heart on Wednesday evening, 14th October 2020. It was a beautiful and sacred moment where Sara, his daughter, and sr. Stefania sat by his sides, holding his hands after having had powerful yoga. The soul flew away completely effortlessly with a slight smile on his face. Thor had said when he was diagnosed with cancer, two and a half years ago, that his aim would be to live a life full of love and happiness till the last moment and that was exactly what he did.
Thor described once how his life changed dramatically when he was in his twenties. At some point he decided to go against all the norms of his family and rather than training for a practical job, he decided to study the arts and became a sculptor. This was a real turning point in his life, when he made the conscious decision to follow his heart even if it would go against the opinions of the society. Following his heart and daring to take risks to be able to live from a place of honesty and truth turned out to be his life theme ever since.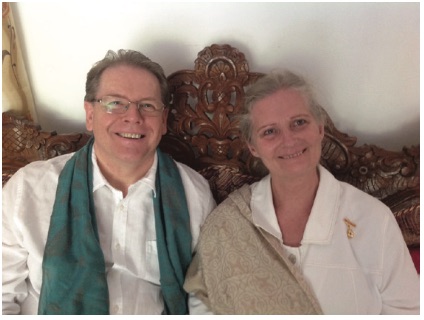 During his art studies in Germany, he met Sigrun who was studying painting at the same art academy. It was an instant connection and although they stayed friends for some years, they finally got married in 1989. Together they enjoyed an adventurous life, conducting unconventional health retreats in Iceland during the summer and living in Portugal and the USA during the winter. They had a lot of interest in spirituality and explored different spiritual theories and studies but when travelling in India in 1997, they finally found what they had been searching for. They took the Raja Yoga foundation course in Pandav Bhawan, Mount Abu and were instantly born to a new life and in many ways, were ready-made Brahmins. After returning to Iceland, they established Baba ́s centre there and started serving the Icelandic society. Their absolute faith, enormous love for Baba and their big hearts enabled service in Iceland to grow and flourish and soon they had created a flower garden of Baba ́s children as well as serving the society in many different ways.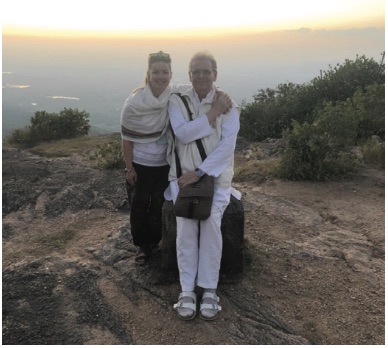 2010 marked the beginning of the Spirit of Humanity Forum that has been based in Iceland since then with Brahma Kumaris in Iceland being one of the founding partners. The Forum organizes conferences for leaders and change makers from all over the world with the aim to bring spirituality into the work of leaders. Thor was very dedicated to the Forum and his main aim and concern was always to bring as much spirituality as possible into the work of the Forum.
After sr. Sigrun left the body in April 2018, none of us could have imagined that Thor would follow her two and a half years later. During Sigrun ́s illness that lasted for 3 years he had cared for her in a most loving way, always been like a rock beside her and doing everything and anything he could do to comfort her during that period. It seems like he himself went through a lot of transformation during her illness because after her departure, it was as if he came back a different person. His heart had opened and grown even bigger and his attitude was filled with unlimited benevolence. His main concern had become to face himself on many levels and rather than keeping himself busy in actions, his main focus from then on was on the inner transformation needed to step into complete freedom and happiness.
This inner work of his, turned out to become a great inspiration for many other BK ́s and he conducted workshops at several international retreats where the focus was on creating unity within the BK family through healing and self-transformation.
Thor had one daughter, Sara, and during the last two years of his life they had lots of quality moments together, exploring Baba ́s knowledge. Sara attended the Peace of Mind retreat in Madhuban in 2019 which turned out to be a huge gift for both of them. While Thor was at the hospice, Sara would often be the one reading the murli to him and they would continue to discuss the knowledge almost till his last day.
A few weeks before his departure, Thor received an enormous amount of blessings (through good wishes of the mind but also in written form) from the BK family from all over the world. He once said jokingly that his cause of death would probably be drowning in the ocean of all those blessings :)
He wanted to convey his love back and wrote this message that he asked us to pass on: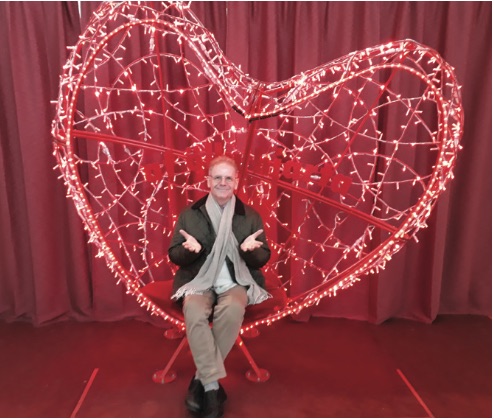 Dear friends from all over the globe
It has been inspiring to hear the words of blessings from all of you and it is so clear to me and inspiring to experience Baba ́s blessings because everything you are saying and expressing is Baba ́s inspiration and touchings. I can only remember Dadiji ́s words: "I have done nothing, Baba did everything". To experience Baba ́s magic is a confirmation of His unlimited love.
My journey here in Iceland in facing death has been very, very interesting. I have found that if there is any trace of fear, it will manifest in some kind of a pain. The process of releasing all fear and through that releasing all sorrow has been the key element. The feeling is also that happiness is not so far away, it ́s just around the corner.
With much love and light in Baba ́s yaad,
Thor
Although Thor will be greatly missed by the Icelandic family, we are also very grateful for having had such a brother close to us, inspiring us in so many different ways on the Brahmin journey. We understand that the soul had to leave to continue his work as Baba ́s instrument, bestowing love, happiness and fortune somewhere else where it ́s more needed.
With much love in Baba ́s sweet remembrance,
The Icelandic BK family

Br Tarachand of London, UK, Passed Away
22 October 2020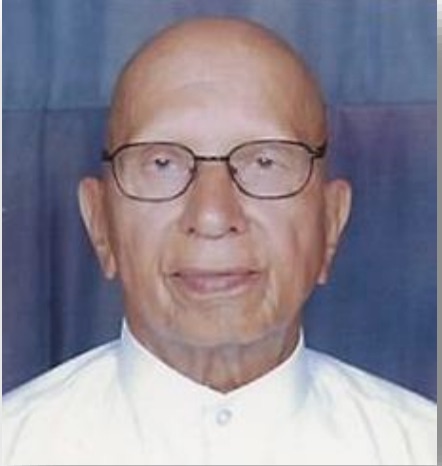 Dear Brothers & Sisters,
Our much respected brother, Tarachand Gulani, affectionately known as Tony, passed away in his 85 year at the Royal Free Hospital, Hampstead on Saturday, 17th October at 12.25pm. His daughter, Susan, was by his side.
He has two sons, Mark and David, and a granddaughter, Natasha. His wife of 49 years, Maria, passed away in 2011.
After partition Tarachand left India and settled in the north of England and was employed at ICI. Later he moved to London and was in the wholesale and retail electrical business before retirement.
Tarachand became a student at the Brahma Kumaris over 30 years ago, and helped in the early days of the setting up of the Oxford Retreat Centre, near Oxford.
In spite of poor health he was always positive and enjoyed helping others. He was very clear in his understanding of spirituality and was a wise and true friend to many.
During his life, he had a history of strong community engagement and was for many years a Samaritan. He will be remembered by many.
The funeral will be on Thursday 29th October at 11:30am at Golders Green Crematorium. Covid regulations apply.
Our special loving thoughts are with Brother Tarachand and his family.
In Baba's yaad,
BK Jayanti

News of Sister Josette, Amsterdam, The Netherlands
7 October 2020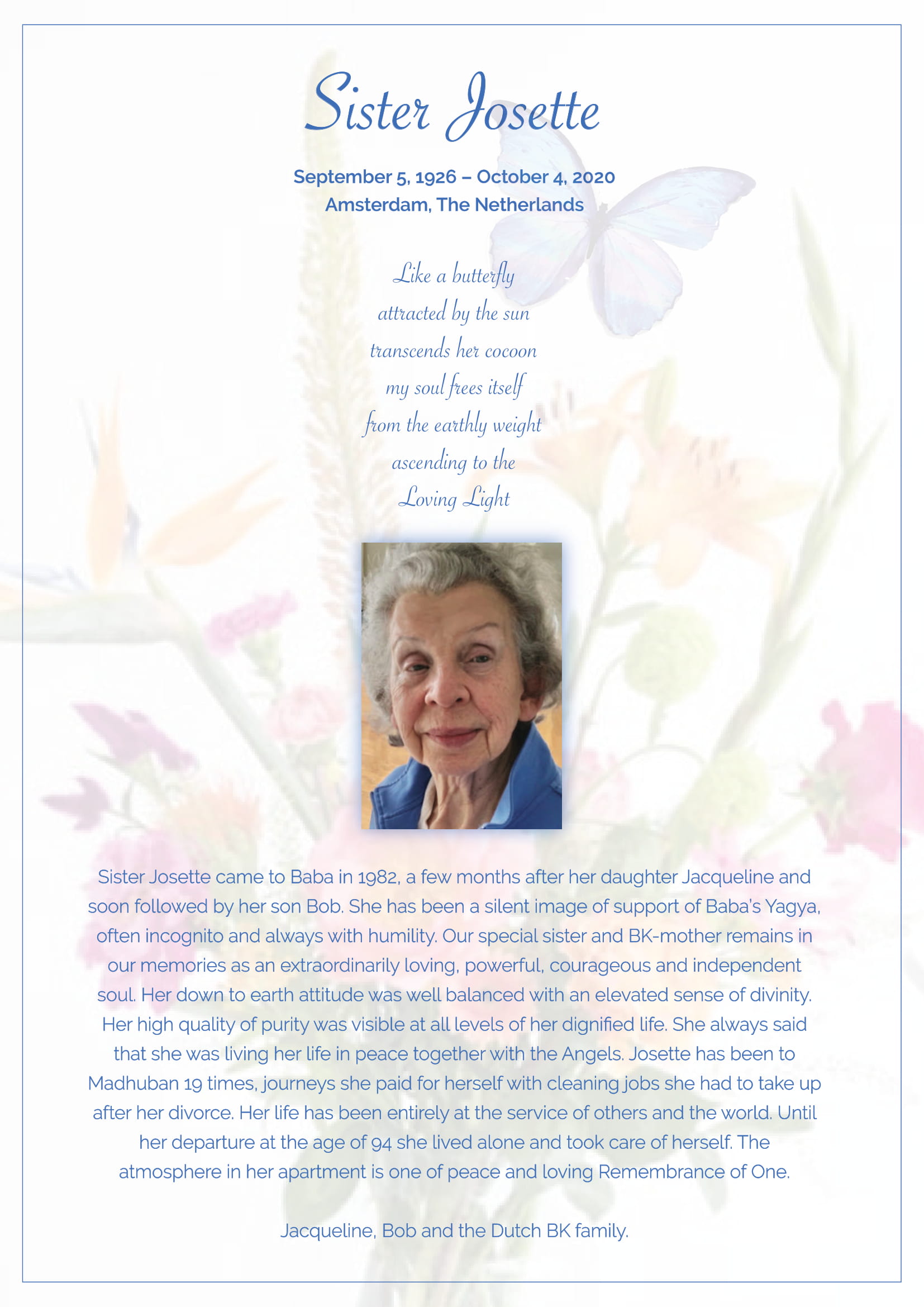 Click here to download pdf version.

News of Sister Lucy of the Philippines: Loveful sendoff for an exemplary soul - Philippine BKs applaud beloved elder's inspiring life
16 September 2020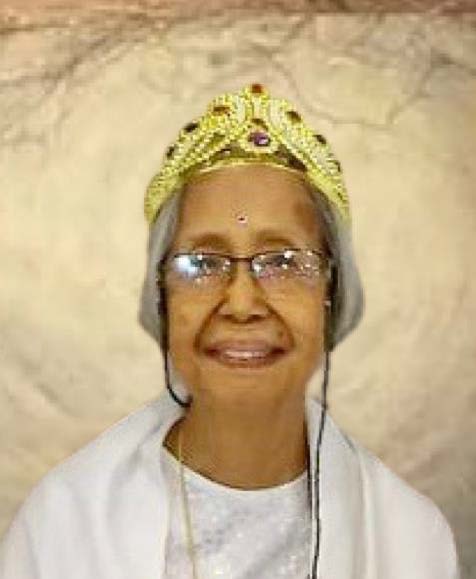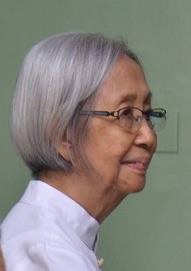 FAMILY group chats in the Philippines were filled with an outpouring of fond farewell messages and reminiscences the whole day of Sept. 12, when beloved BK elder Lucila Santiago-Perez—everybody's "Sister Lucy"—left the body due to community acquired pneumonia. She was 89.
The messages all expressed respect, affection and gratitude for "a model of generosity," "a shining example of royalty" and "an inspiring spiritual parent." Indeed, she was all that and more.
Sister Rajni Daulatram, coordinator of BK Philippines and Japan, put it on record with a brief statement:
"Sister Lucy was the foundation soul who, with her husband Vic officially invited Brahma Kumaris in 1983 to spread the message of God's love in the Philippines by opening centers. It was the first invitation of its kind from any country that Madhuban ever received. They nurtured the resulting service from the very start.
"In 1987, Lucy and Vic spearheaded the purchase of Makati Center on Bagtikan St., which Dadi Janki inaugurated alongside her. The couple led trustee lives; their constant support in the form of wealth continued to sustain many centers after that. They kept a very close connection with the Dadis and Didi Nirmala. Dadi Janki in turn sustained them with a lot of spiritual love."
Vic or Vicente Abad Perez, ex-naval officer and former Philippine Assistant Secretary of Foreign Affairs, left the body in 2006. Lucy was a nutritionist and dietitian by profession. She was the first treasurer of BK Philippines Spiritual Foundation, Inc. (BKPSFI) in 1985, and became its president in 2009.
Sister Rajni wrote to their son Vincent, former Philippine Secretary of Energy: "Lucy was extremely loving and caring. She was many things to many of us—friend, mother, mentor… She lived her life with full meaning and purpose. She served humanity with a lot of love. We will miss her very much, but she will remain in our hearts. Her virtues were a gift for everyone and her wisdom will continue to inspire us. Please receive my deepest condolences."
Sister Lucy was cremated on the evening of Sept. 12 with two sons, Raoul Vicente and Miguel William in attendance.
With much love,
In Baba's yaad,
BK Rajani and the Philippine Family
'One of the royals'
BK farewell bidders were led by Gonzalo Serrano Jr., current BKPSFI president, who gave his own statement: "Sister Lucy was the epitome of altruistic service to humanity, which was the inevitable fruit of her great love for God. She inspired us all by thinking out of the box in the way she sought to convey the knowledge to people from all walks."
* * *
Every message was heartfelt and personal:
"She was always warm and accommodating. Whenever she asked 'How are you?' I was compelled to give a deeper response than the usual, 'I am fine.' She was truly one of the royals."— Nida Lagrimas, Quezon City.
"I stayed for a while in Sister Lucy and Dada Vic's home in QC. I got to witness, up close, her impeccable cleanliness, orderliness and neatness in the household, and her strict observance of the BK lifestyle and principles. This rubbed off on us young CNs in 1998. She was an exemplary BK teacher and student, and loved to sit in yoga. I experienced her love and support in many ways. She occupies a soft spot in my heart. I thank Baba for the gift of Sister Lucy."— Salud Idio, Tagaytay
"She was my spiritual mother, mentor and friend. She helped make me easy and light as I faced obstacles in my first few years as a BK. I will never forget her advice, 'Continue serving your husband and family and God will do magic!' That's exactly what happened." — Kunj, QC
"Heartfelt gratitude for her life of courage, dedication, and love for God and humanity."— Mona Reyes, Baguio
"Sis Lucy will forever be in my heart. She paved the way to my being a BK inside out! Rest now, dear sister. Love you!" — Ditta Sandico, QC
"I will always remember how much she supported me."— Zeny Cenido, QC
"One of the things Lucy taught me when I was a young BK was to first accept heavy feelings so Baba can help take them away. Thank you, dearest sister. I will truly miss you." — Yogini, QC
"She was a very special soul who knew how and when to touch others' hearts. Even when I was in the United States, she cared about how I was being sustained."—Sonia Simon, QC
"Loving memories of an exemplary BK... See u next kalpa!" – Shanti, Tagum
Sister Lucy was a bedrock of knowledge. She helped me mature in gyan and taught me how to stay keen—studious and discerning—and not just accept things and situations. She was innovation unlimited, so to speak, especially with the 'Think Green, Think Clean' drive and, more recently, her 'Lost and Found Project.'"— Merle, Makati
"Salute to a foundation soul! Sister Lucy was tireless, and fully embraced the spiritual disciplines. Loving, motherly, yet spiritually detached, she was a beacon to many of us!" — Jojo Sescon, Makati
"My dearest Lucy, it was truly an auspicious day when I met you in Inner Space Manila. There was an instant and deep connection that, I now know, will re-emerge kalpa after kalpa. You believed in me and saw my potential even if I didn't. You mentored me with patience, love, and faith. 'Loca Lucy' (as you laughingly called yourself), I shall miss your early morning calls, your enthusiastic sharing of insights, and your brilliance, which I found simply awesome."—Anne Hortelano, Manila
"She was an angel whose cup ran over with divine treasures that she constantly shared with anyone who cared to listen."— Hema, Manila
"I came to know Sister Lucy up close when I became a resident of Inner Space Manila. The day I moved in, she had the place spruced up beautifully. She even gathered the family and some guests to welcome me. I felt so important! During that period, we talked about many things—mostly gyan and service—when she came by and slept over. Her dedication to service, on top of her motherly nature, kept the IS family close. Thank you, Sister Lucy, for giving me refuge at a time when I was feeling lost. —Ellen, Las Piñas
"A lovely sparkling star, Sister Lucy guided me through my early BK years in Lotus House, Quezon City. Later, we would catch up on self-progress whenever she was in Davao for service. She showed me how to go deeper in gyan, her sharp and generous mind filling our encounters with profound joy. Thus, I can say I had a very happy and stable BK childhood. What a timeless yagya mata!"— Madett, Tagaytay
"My powerful and sweet big sister! You taught me and inspired me in the few weeks that we came together for RefreshLife. You brought new perspectives on how to think, how to question what I am being taught, how to actually use what I learn. You showed me how to stand, too—how to breathe even! I embrace you with waves of love now, and in my mind we are exchanging big, big chuckles as we often did together before parting ways. Thank you for your boundless generosity."—Dadi Santos, Makati
"There are no goodbyes. You will always be in our hearts. Your light was like a flame that ignited the minds of young students. As one of them said, 'Sister Lucy's aura is that of an angel whose presence nourishes."— Naga Family
"You are tightly held in God's embrace now. You will be sorely missed by those that you touched with your love, wisdom and vibrant energy. Your presence was a blessing, and your legacy shall continue to bless many more."—Leela, Legaspi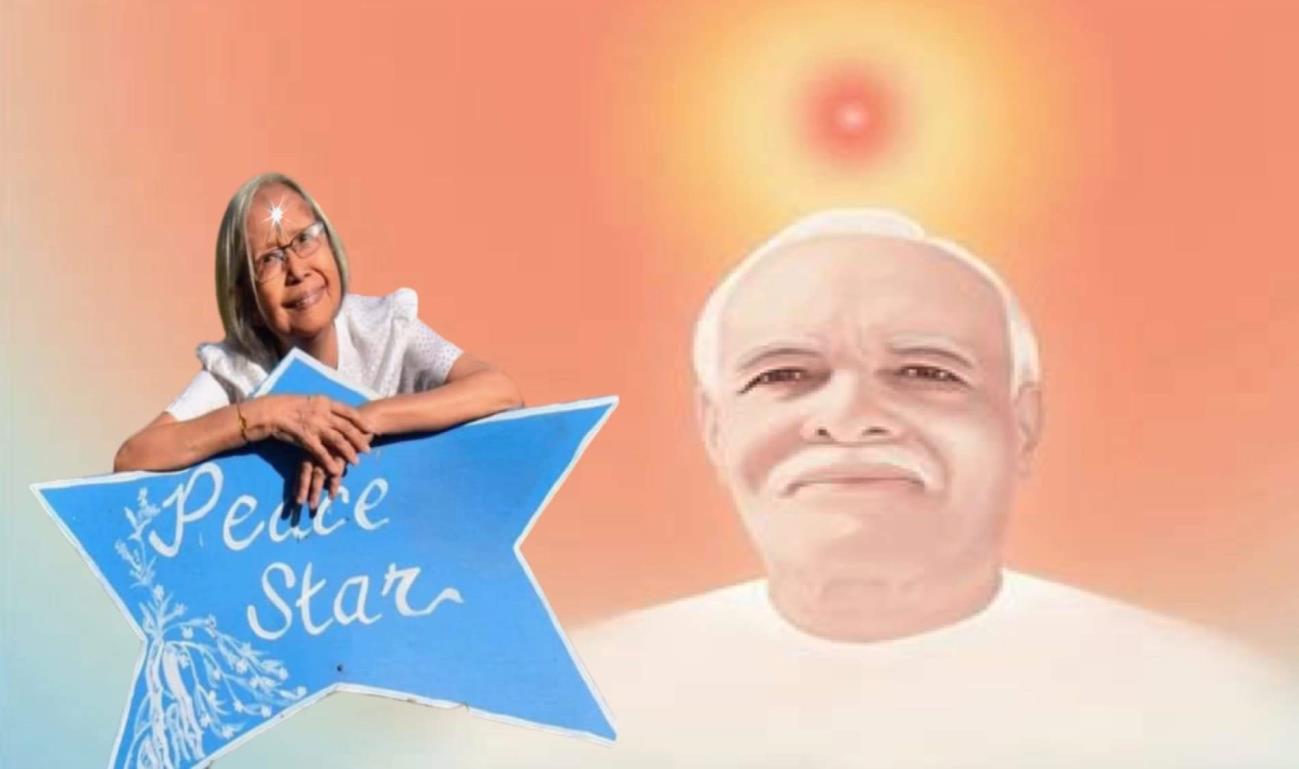 Br. Miguel of Orlando, Florida Has Flown to Baba
10 September 2020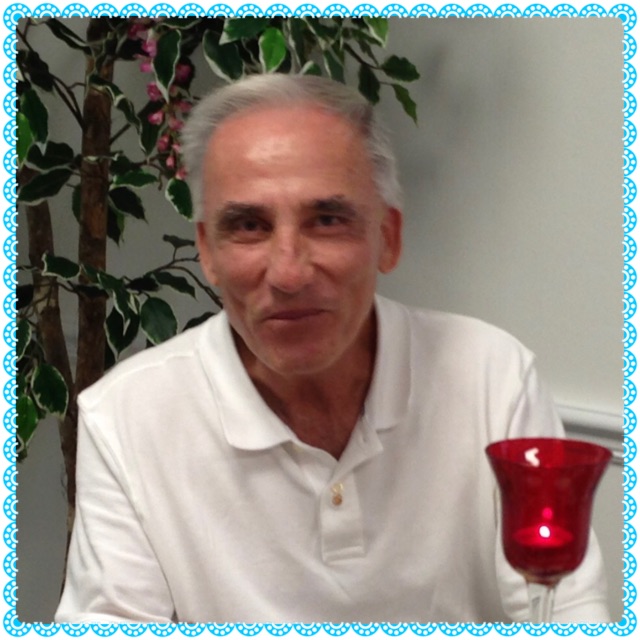 Brother Miguel left body Wednesday morning at 6:30 am while he was meditating. Originally from Colombia, Miguel was a student at the Orlando Center. As many of you know, he had been suffering from cancer for a couple of years though he never complained about it. He understood and accepted the drama very well.
He was a very good soul. His heart was full of love for Baba and service. We miss him a lot.
May Baba give him comfort and peace.
Date of Birth. 1-2-1955
Year of Gyan. Sept, 2001
Left Body. 9-9-2020
This Sunday, September 13th, at 10:30 am we will be offering bhog for Brother in our center. All are welcome.
Orlando niwassis

BK Arjun Bhai of Madhuban Passed Away
3 September 2020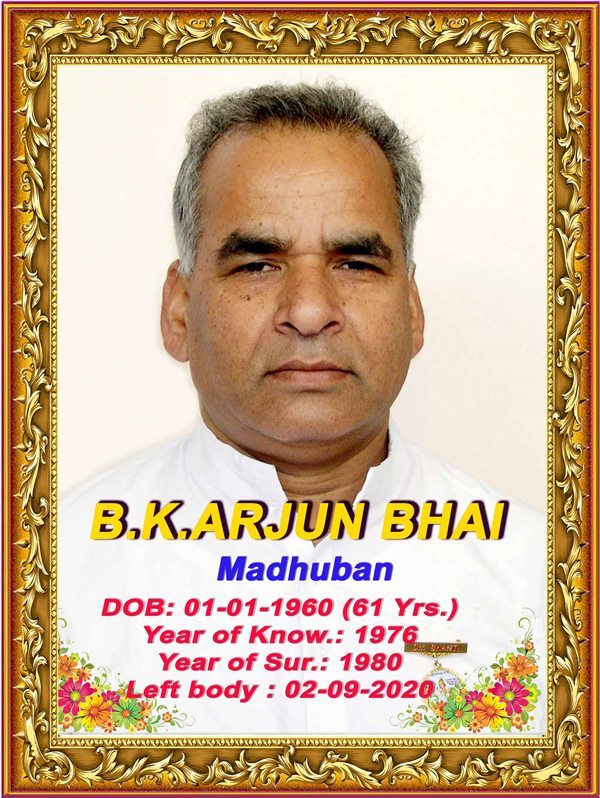 Our respected BK Arjun Bhai, Incharge of Swadarshan Bhawan (Pandav Bhawan), Mount Abu passed away today on 02-09-2020. The last rites of his mortal body will be performed on 3rd Sept. morning. Our floral tributes to the Bapdada's lovely and serviceable departed soul.
Arjun Bhai, dear BapDada's most affectionate, tireless, and all-round server of all the Dadis and Madhuban residents, had been ill for some time. Today, on 2-9 in the afternoon, he left his old body in the Global Hospital and went to BapDada's lap. He had been in the residence department, responsible for the setting, cleanliness, etc. of the rooms in Swadarshan Bhavan (Pandava Bhavan) which he looked after with great care.
He took knowledge from Tinsukia, Assam in 1976, and since 1980, served in Madhuban's Mahayagya, benefitting many people of this country and abroad. He had brotherly affection for everyone. He was affable, delightful, always lived by saying 'yes' to everyone and keeping good wishes and pure feelings for everyone.

News of Sister Christa Kaiser from Hamburg, Germany
20 August 2020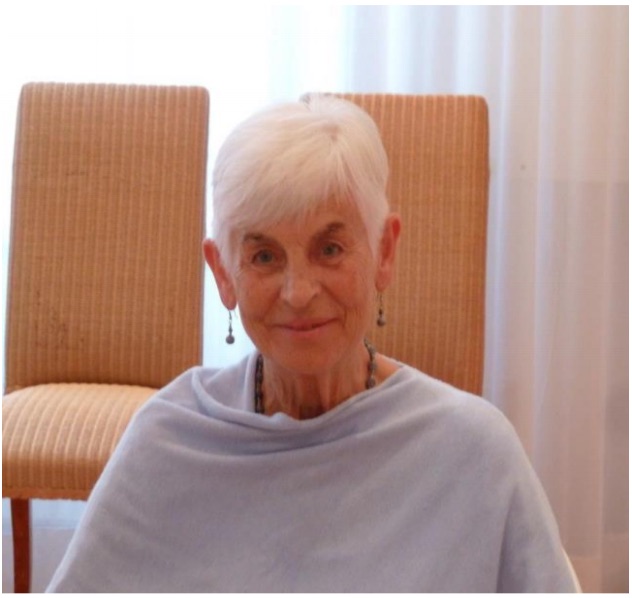 Dear friends and supporters of the Hamburg Brahma Kumaris Center,
On Saturday, August 15th at 8:00 am our sister Christa Kaiser has left her body after a serious illness. Christa practiced Raja Yoga meditation for over 30 years. She was a very cheerful and caring person and supported our community lovingly and energetically. Christa read the Murli on Sundays, alternating with others, with great love and joy.
In the last years she also came earlier every Sunday to prepare breakfast. In this way she made a valuable contribution and created an occasion to come together again. On Mondays she came for meditation and spiritual exchange with the "Monday group". Even after decades she was very enthusiastic about spiritual knowledge and often shared her personal experiences with us after the morning class. This was always very beautiful and enriching and made it very easy for us to take her into our hearts. With her warm and cheerful nature she has a place in our hearts.
Her life story is also very impressive. She fled from the GDR at a young age and then setteled in the Hamburg region. Christa found Brahma Kumaris in Quickborn at the end of the 1980s and has been part of our community ever since.
She took particular pleasure in intuitive writing. The joyful expression she had
while reciting the stories will remain in our memories.
Our powerful thoughts and pure wishes are now with her and her relatives.
In the next days we will dedicate the morning meditation to her.
With warmest greetings
The team of the Hamburg Brahma Kumaris Center

News of Linda Singer of Boston
6 August 2020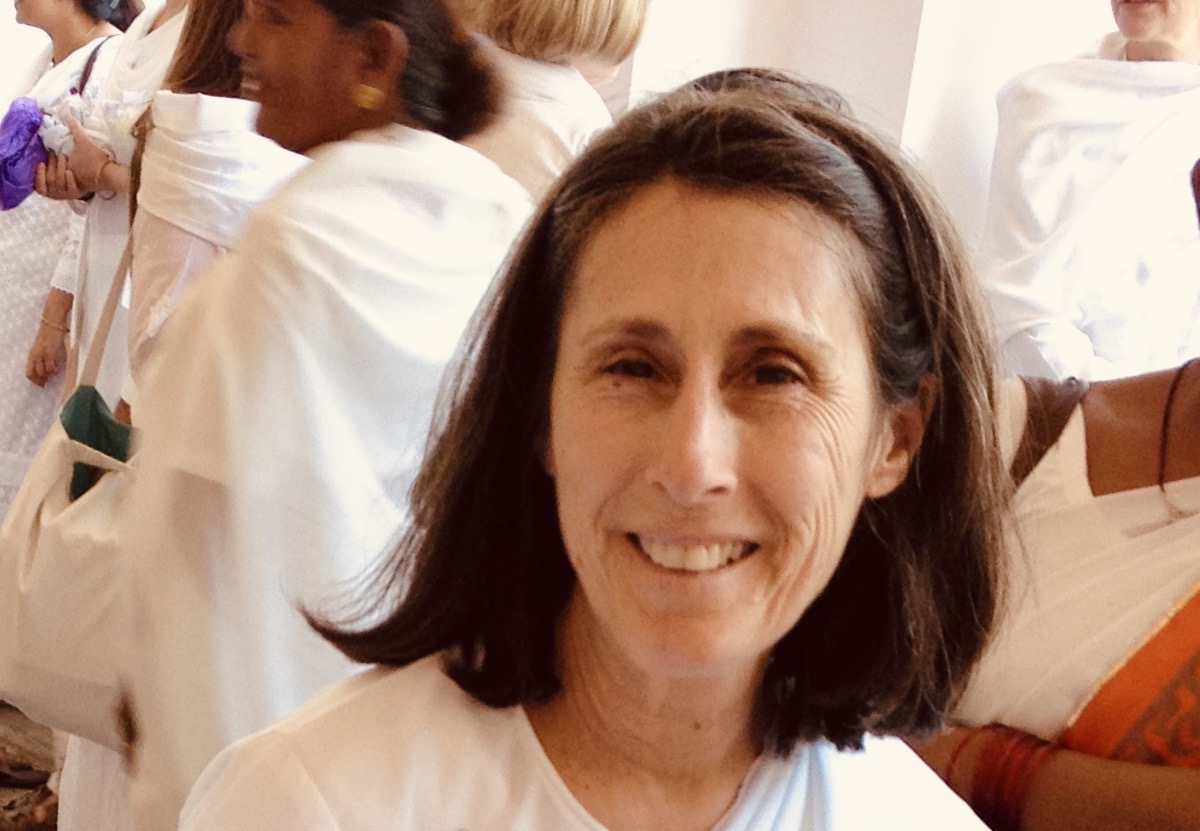 The Boston Family is writing to share with the family the news that on Wednesday, August 5th at 4:00 am Sr. Linda Singer flew to Baba. Sr. Linda came to Baba over 15 years ago and served as a member of the Rhode Island core team since that time.
Linda was an incognito server while living at home with her family. She was a school teacher and she was also certified in the program "Relax Kids" which she loved teaching.
Linda was diagnosed with lymphatic cancer in January of 2019 and since that time she battled to stay in the wonder of the Confluence Age for as long as she could. August 5th morning, very peacefully, she flew to Baba one day after having her rakhi tied.

Obituary : Mount Abu- BK Kitab Singh Bhai of Madhuban Passed Away
28 July 2020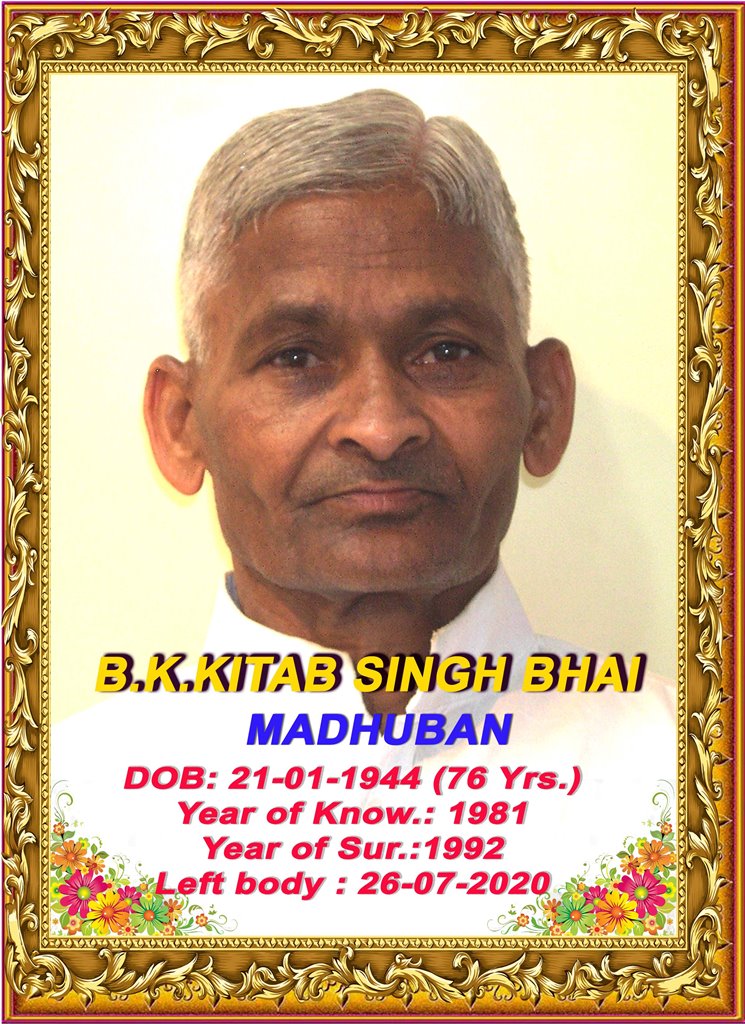 Divine Family,
This is to inform you that our Madhuban Niwasi Brother BK Kitab Singh (Kitchen Dept.) left his mortal body on 26-07-2020 at the age of 76. The cremation was performed this morning at Mount Abu.
Our heartfelt tributes to the departed soul.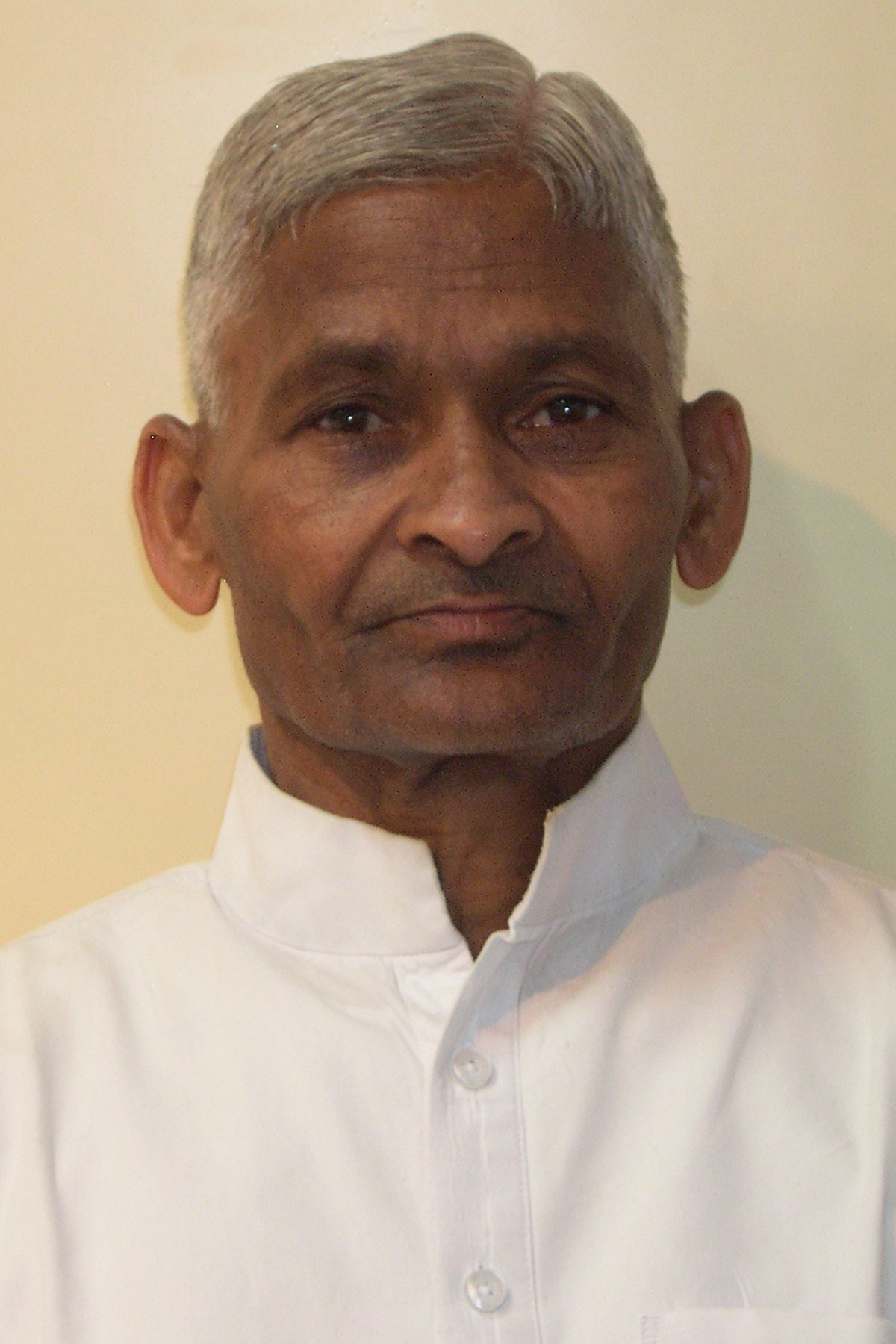 BK Padma Behn, Incharge of Kodangal (Gulbarga) Centre Has Passed Away
22 July 2020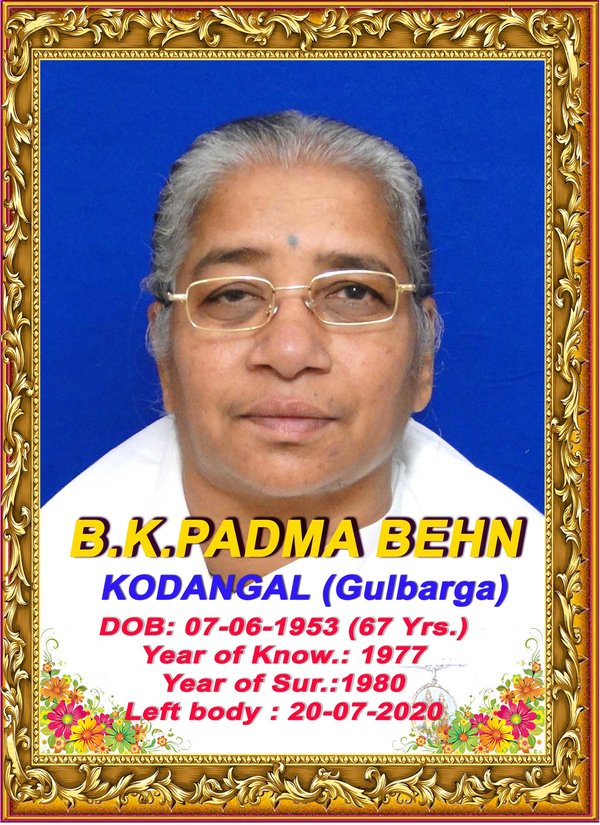 Divine Family,
Rajyogini Brahmakumari Padma Behn (Age-67), In-charge of Kodangal (Gulbarga) Centre left for Avyakt Vatan on 20-07-2020.
Our heartfelt tributes to Bapdada's lovely and serviceable departed soul.

News of Brother Michel of Bordeaux, France
12 July 2020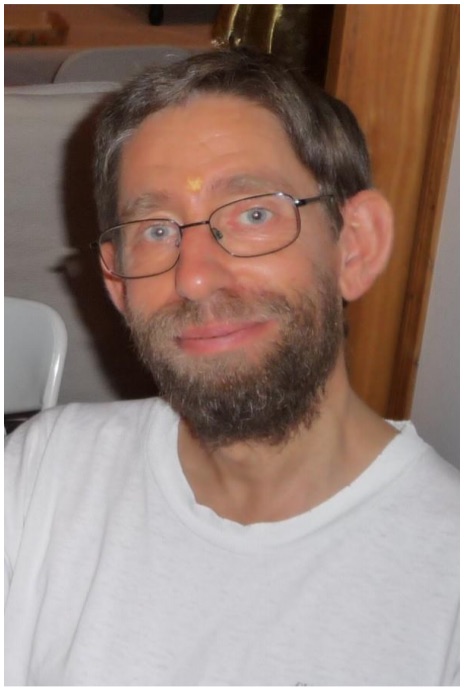 Brother Michel, Bordeaux center-niwassi, flew to Baba's lap on July 6th. The funeral service took place on Thursday, 9 July at 4pm.
As soon as Michel came in contact with Baba and took gyan, in 1993, Baba's love has been the one support of his life.
Michel has always been 100% loyal and faithful to Baba, with lightness, joy and grace even though he has always had severe health problems as he had a kidney transplant in 1987.
Over the years, his health has deteriorated, but Michel never ever complained. A deep understanding of the law of karma helped him accept his health issues with spirituality. He was, for the whole French family, an angel of cheerfulness.
In the family, he was well-known for his kindness and his courage, but also for his intense effort. Whenever he could, he would wake up every day at 2:30am and cook for Baba and study Baba's murli.
Michel's simplicity, lightness, honesty and humility made him so easy to live with. With his dharna and his courage he won all hearts and deserved the respect everyone had for him.
In 2018, he had a few strokes and spent 10 days in a coma. However, just as a phoenix, he woke up OK. Nevertheless, he had no other choice but to start dialysis again, three times a week. Therefore Michel could not go to BK retreats nor meet the family except in Bordeaux.
In addition to all this, Michel had developed throat cancer which eventually claimed his life this Monday July 6th.
He left us as a conqueror of matter. For all of us, he is an example: fearless, without any bitterness, double-light and royal!
A detached observer, he was prepared and at the end, willing to leave and enter a baby girl body.
The nurse in the hospital said he left very peacefully and that seeing him and Brother Yves who very often came to visit him was as though she was seeing angels.
Our foremost thoughts of love and light accompany him towards his new part. Not only will it be a baby-girl body, but at last, a very healthy body!
With love,
French family

Brother B.K.Sundareshan of Chennai Annanagar Has Left his Old Body
12 July 2020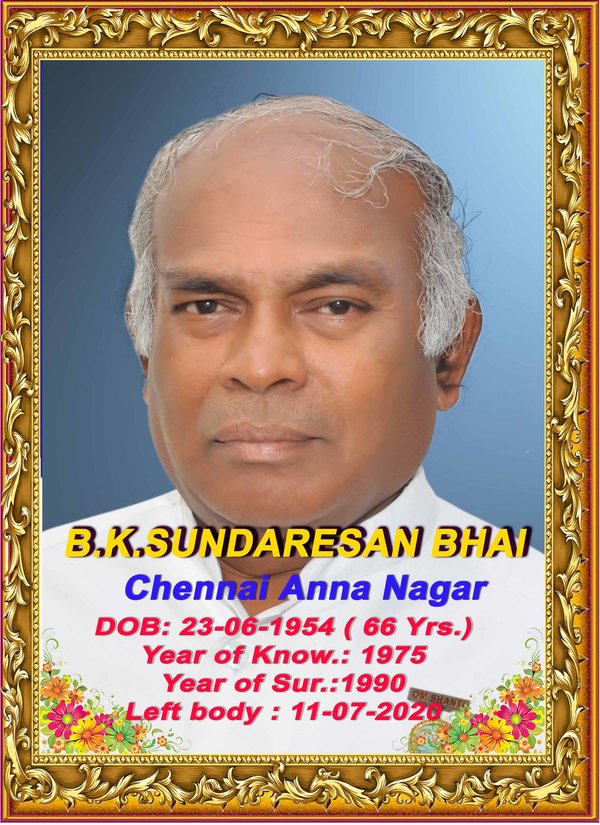 Divine Bro / Sis, Om Shanti
Avyakt Bapdada's Most Beloved Beads of Victorious Rosary, Greetings of Peace from Chennai.
Bapdada's Valuable Jewel, one of the Strong Pillars of Tamilnadu zone, Beloved Brother B.K.Sundareshan, left this mortal Body today morning at 8.40 a.m. and went to Baba's Lap. Brother Sundareshan had been in Gyan since 1975, 45 years. From the beginning, he has been closely associated with Respected Rosy Behnji and Laxmi Behnji. He has offered his services very actively in the Tamilnadu zone and different parts of the world also.
He was Yagya Rakshak, always flying with wings of enthusiasm and zeal, within Baba's Maryada, an example of humility and greatness, a great soul.
He had been suffering for the last 10 days. He was admitted to the hospital with breathing difficulties. He was tested covid - positive. He was recovering today morning and spoke a few words. Suddenly around 7.30 a.m. his pulse rate started reducing. The Hospital authorities tried with the ventilator but the heart did not recover. The soul left the mortal body at 8.40 a.m. and went to Baba's lap.
Our condolences to a Great Soul,
Date of Birth : 23.6.1954 (Age 66 Years)
In Gyan since : 1975 (45 years)
Surrender Since - 18th Jan 1990
Date of Expiry - 11th July 2020
In Baba's Yaad
B.K.Beena Sister
Tamilnadu Zone

News of Pat Edgcombe of Kettering, UK
12 July 2020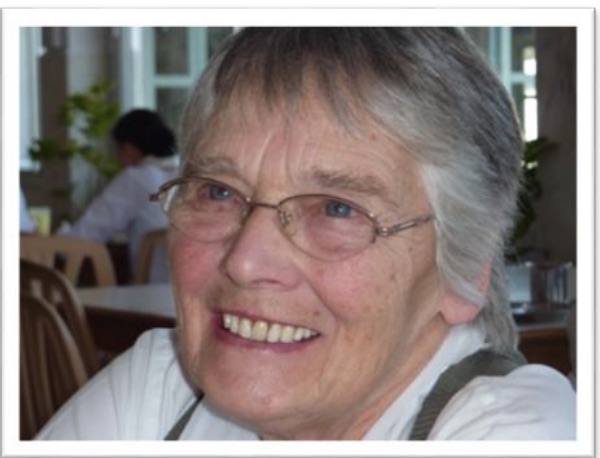 My dear mum was so beautiful, both inside and outside, but of course, everything has its opposite and we also have to face and transform, with Baba's help.
She has been a lifetime friend, always sharing, supporting and encouraging. Always there in the background, never demanding attention but giving, putting me in front, there to offer shelter when I was in trouble.
She was a Yorkshire village girl, her father a shepherd / farm worker / dry stone waller, her mother baking and delivering to all the village, and looking after the 4 children. They were very poor but a house full of love and happiness. They moved to the Kettering area to find work and when she was in her teens her beloved father died. She married my father and worked as a hairdresser. She longed for a big family but my father would only allow one – me.
She was a wonderful home maker, an excellent cook, interior designer and decorator, seamstress, hostess, gardener. She enjoyed all types of craft and creative work, including painting and sculpting, and later, when visiting her, she was always busy with making blessing cards. Calling all the names in her address book I have learnt that she has been much loved throughout her whole life by all who have known, lived and worked with her including my father. Although separated, he carried on caring for her as best he could. 'She was loved because she was loving and people felt at peace in her presence'.
She lived in many places throughout her life and it was whilst in Cheltenham that she ventured into a new life, exploring different avenues of spirituality and then became part of Baba's family. After spending time in London she moved back to Cheltenham where she ran a centre for a number of years.
Then, she was on the move again, to Kettering where she shared her BK life with a companion, Michael. During this period her main centre was GRC. She also loved attending all the Wise Women meetings.
When her health started to deteriorate, she became less and less able to do all the things she loved. Lying in bed, she would look at her big Brahma Baba poster, and talk to Him, and right to the end, she continued to win the heart of everyone who came into connection with her. Free from the old failing body – that joyful, loveful, beautiful soul is dancing in the light of Baba's drishti.
The funeral will take place on Friday 10 July 2020.
In Baba's remembrance,
With love,
Kim Edgcombe (Pat's daughter)

News of Passing of BK Laxmi Mata, Mother of BK Prakash Bhai, Dadi Cottage, Shantivan
3 July 2020

Om Shanti
Pl. See Attached News & Photograph regarding Passing of BK Laxmi Mata of Sunni (Shimla - HP), Mother of BK Prakash Bhai, Dadi Cottange, Shantivan.
Hindi Documentary Link: Please click below image to view the video.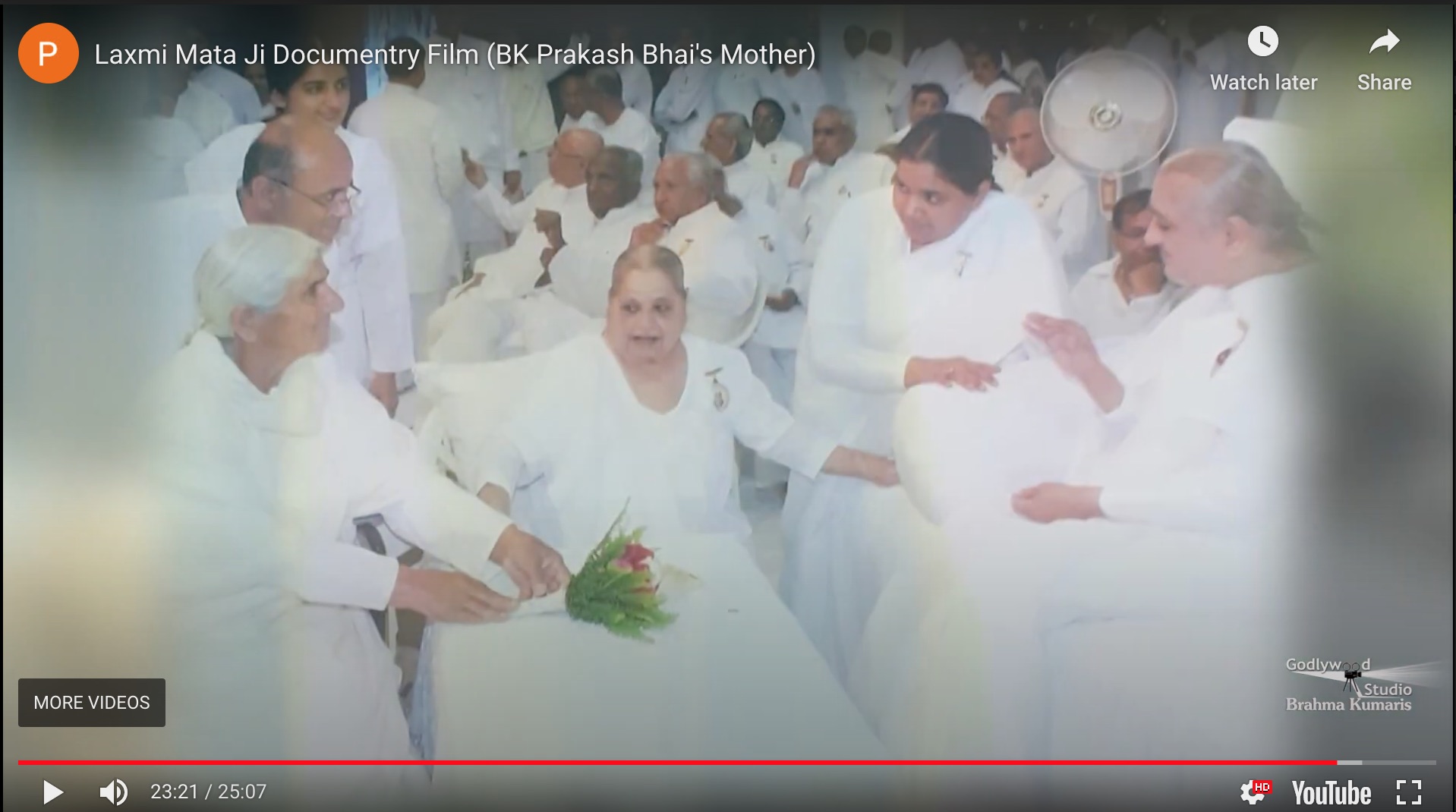 On Godly Service Only
BK Prakash Bhai
Dadi Cottage, Brahma Kumaris,
Shantivan - 307510
Dist. Sirohi (Rajasthan)
Mob: 9414153333
Email: bkprakash28@gmail.com
Click here for letter from Br Prakash in Hindi.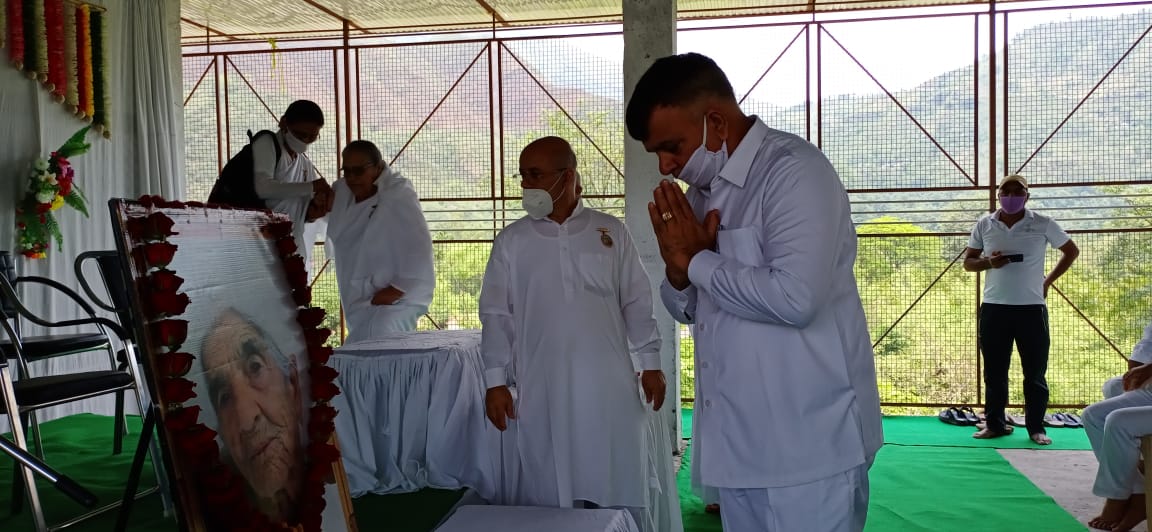 Br.Suresh Chandel, Member of Parliament, offering tribute to Laxmi Mata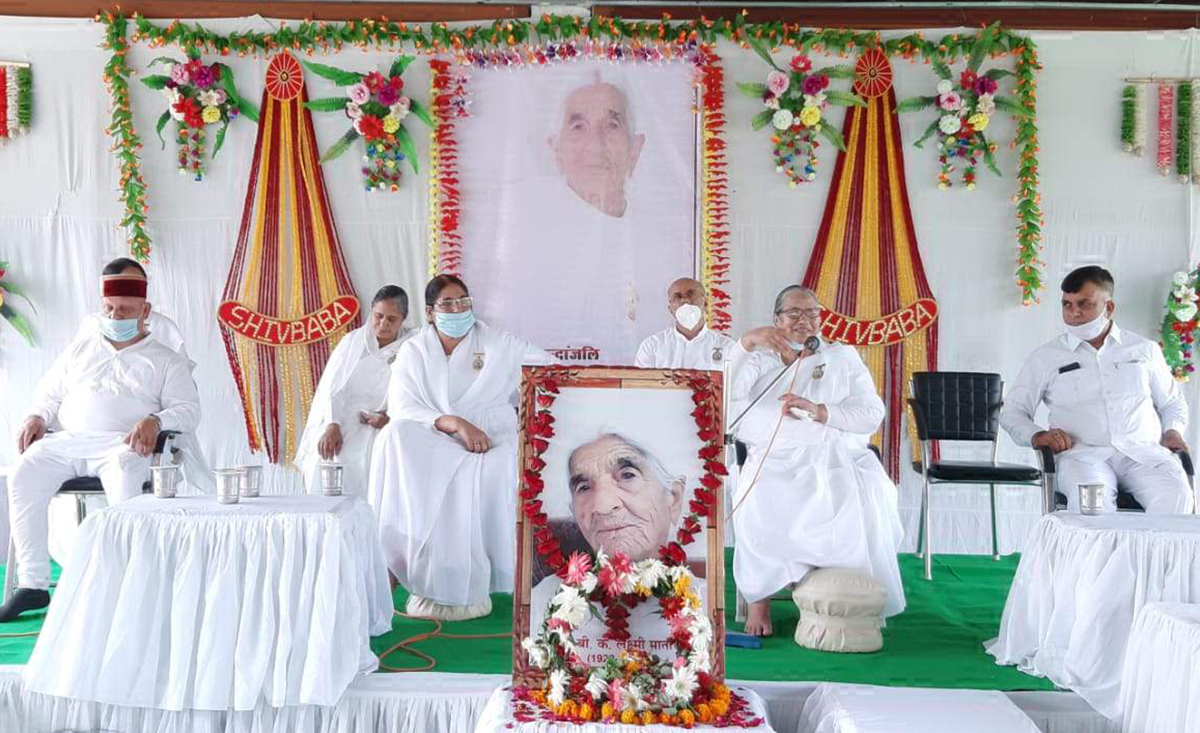 BK. Sheela bhen (Mandi subzone), BK Sushma bhen (Solan service center), Br. Suresh Chandel (Parliament member), Hiralal ji (MLA), BK. Prakash bhai (Mt. Abu) offering tribute to Laxmi mata.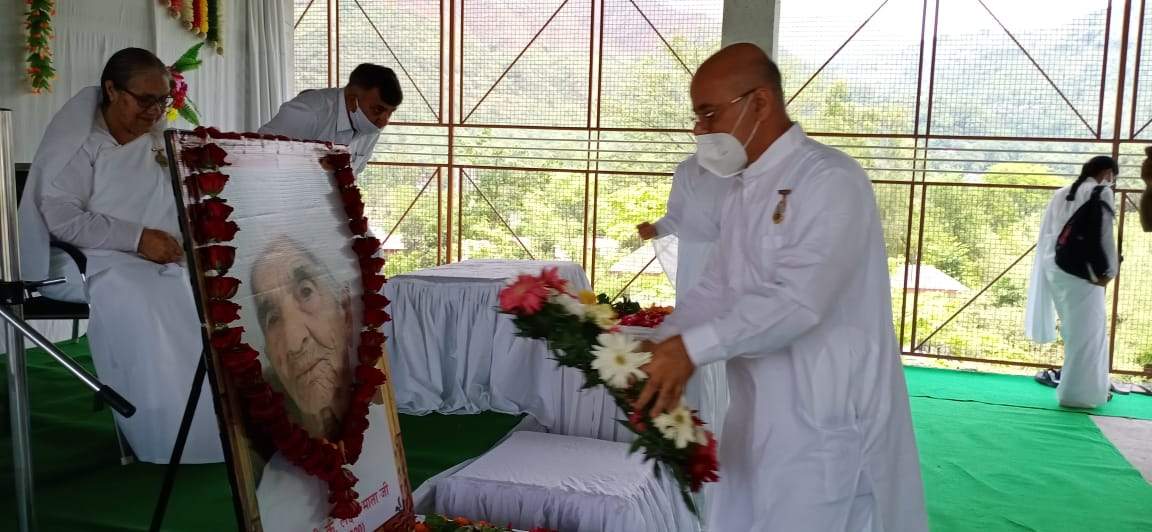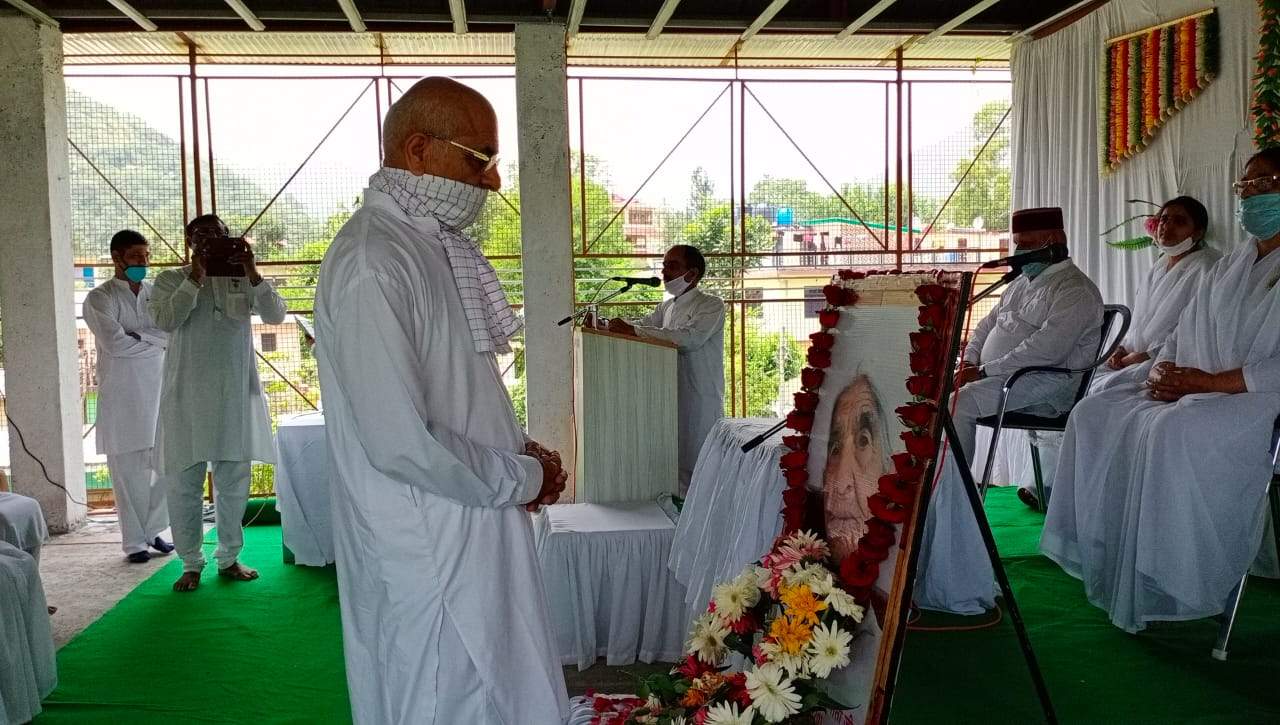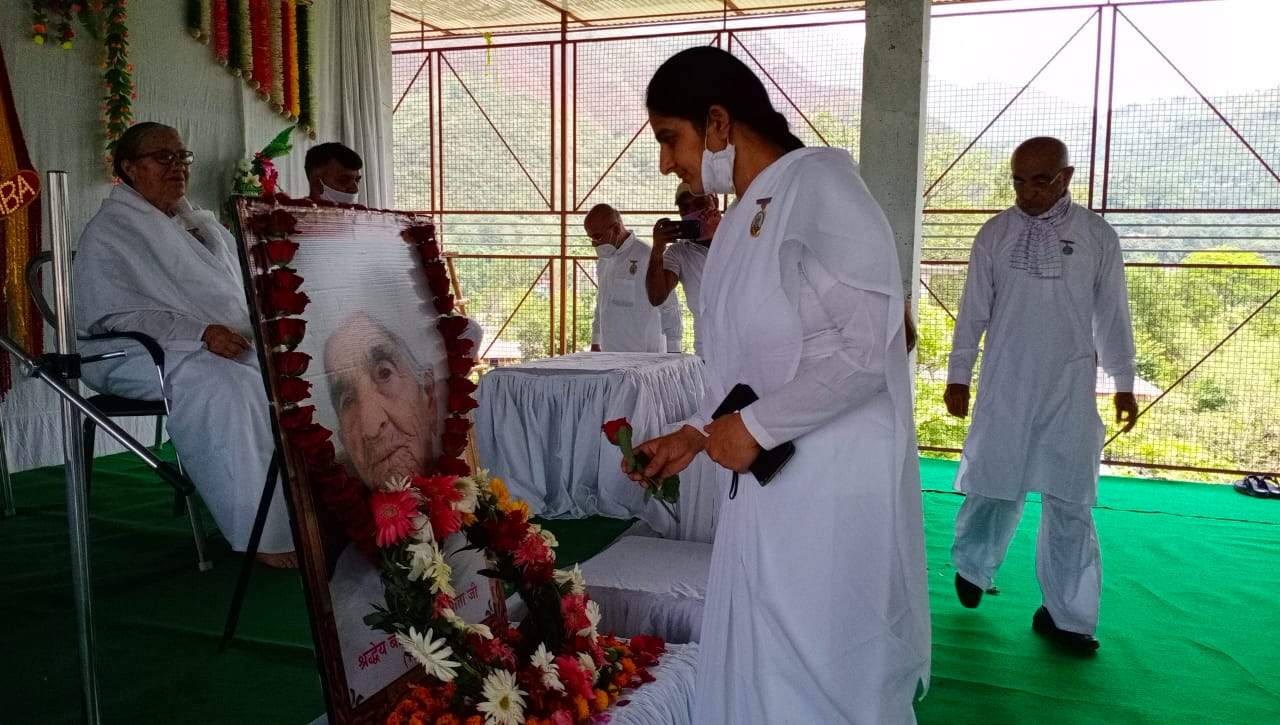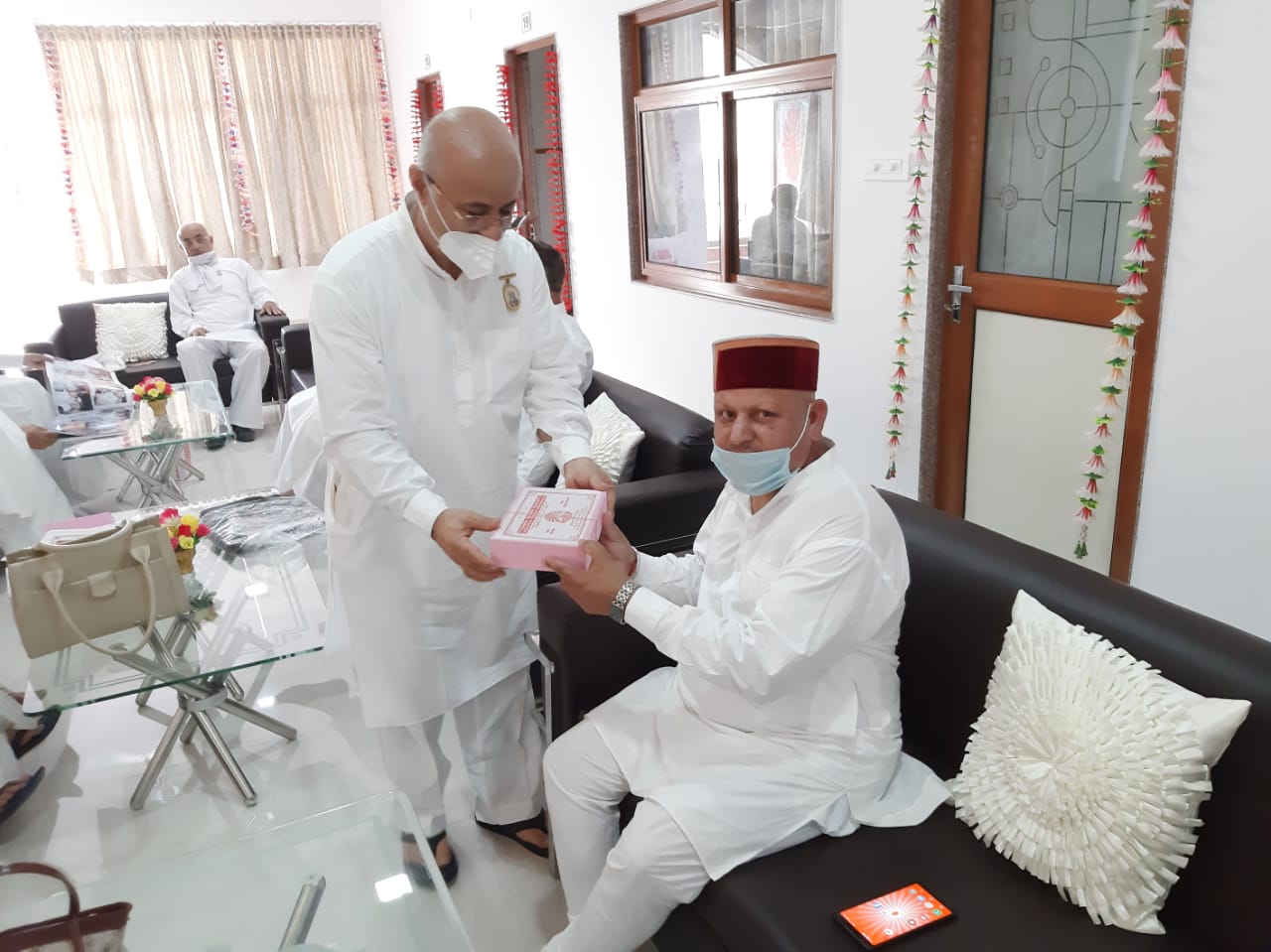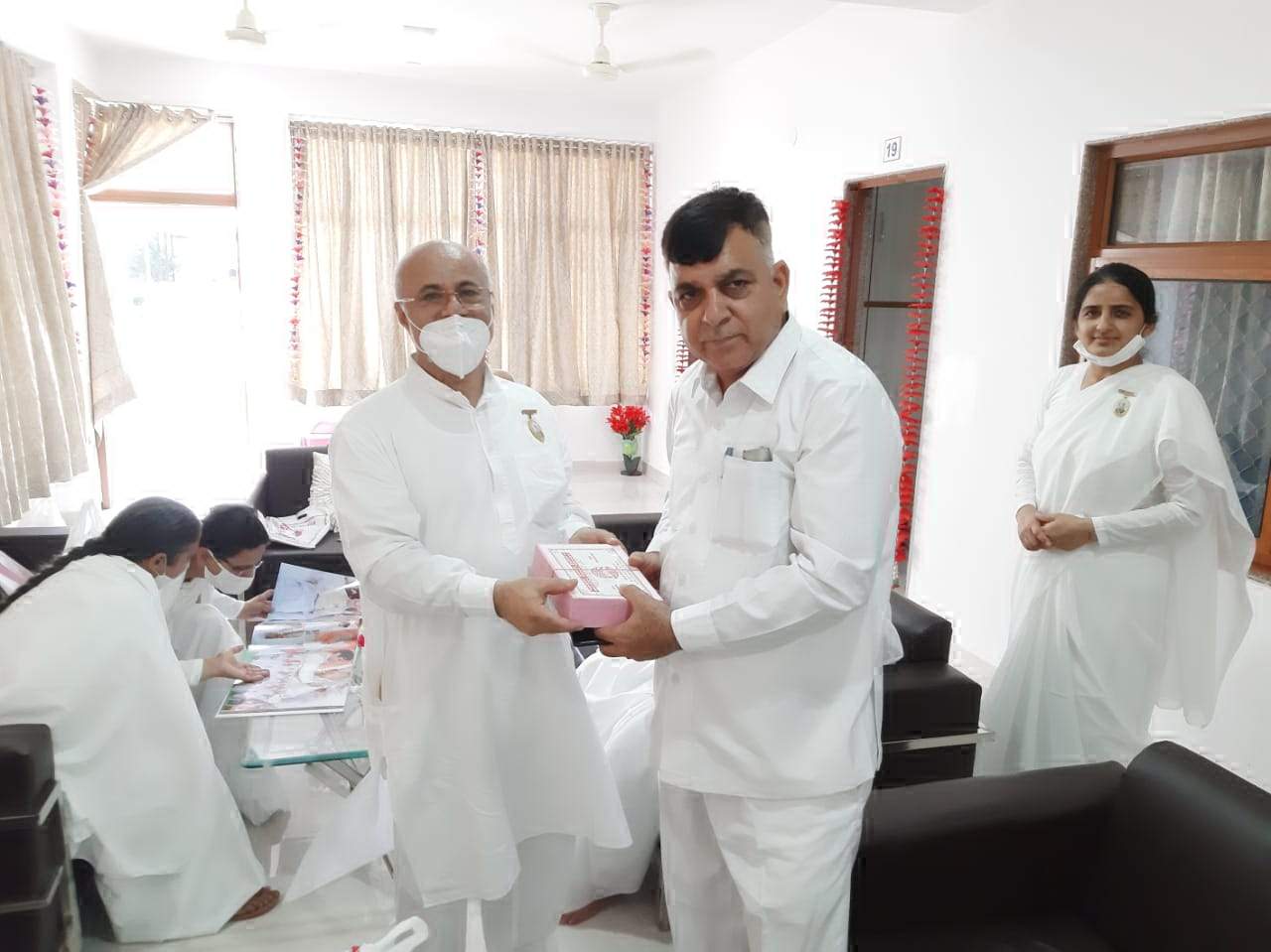 2018 Sep-Dec Transitions Archive
2018 Jan - Aug Transitions Archive
2014 & Prior Transitions Archive