International News
International News
New App and Website: "Murli Shabdavali - Meanings of words in Murli"
24 January 2022
In the year 2000 respected BK Ramesh Bhai Shahji in one of his classes, suggested there should be Baba's Murli Glossary which can be useful to Baba's children especially double foreigners. They can have a better understanding of Baba's Murli by referring to them.

I am happy to share this good news that on behalf of SpARC wing and Shanti Sarovar, Hyderabad, we have been working on the meanings of words spoken by BapDada in Murli for the last 20+ years. The book named "Murli Shabdavali" was shown to Avyakt BapDada by Ramesh Bhaiji and BK Kuldeep Didi ji, Director, Brahma Kumaris, Shanti Sarovar and the book was released with the blessings of BapDada.

Recently, with the assistance of the India IT team we created an App and website based on this book, to make it available to the BK family.
Website:
https://murlishabdavali.brahmakumaris.com/

Android App:
https://play.google.com/store/apps/details?id=com.bk.shabdakosh
For now, the meanings of murli words are available in Hindi, English and Telugu languages. The same has been reviewed and approved by Raju Bhaiji and his team.
This app was launched on 18th January, 2022 after Avyakt BapDada Milan by the lotus hands of Respected Dadi Ratanmohini.

Kindly find the attached photos regarding "Murli Shabadavali" Book inauguration and App and website launching program.

With Best Regards
BK Shrikant
National Coordinator, SpARC

The Daily Guardian - Delhi 22nd January
24 January 2022
Click on the image to download a pdf version of the page.

PM Modi, at the BK launch of the government's celebration of 75 years of Independence, Azadi ka Amrit Mahotsav, says the next 25 years will be of hard work, sacrifice and "tapasya"
22 January 2022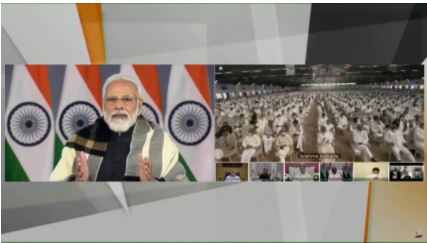 Abu Road ( Rajasthan ): Prime Minister Narendra Modi on Thursday said the focus on talking about and fighting for rights in the 75 years since Independence had kept the country "weak" and the next 25 years would be for hard work, sacrifice and "tapasya" or penance.
Mr. Modi was addressing the launch of the Brahma Kumaris' year-long programme of events as part of the government's celebration of 75 years of Independence, Azadi ka Amrit Mahotsav. Addressing the gathering virtually, Mr. Modi called for preserving Indian culture, civilisation, values and promoting spirituality and diversity, while continuously modernising technology, infrastructure, education and health.
He said the coming 25 years, which will end with the celebration of 100 years of Independence in 2047, was not a time for dreaming but for fulfilling resolutions.
"The coming 25 years are the period of utmost hard work, sacrifice, and tapasya. This is a period of 25 years to get back what our society has lost in hundreds of years of slavery," Mr. Modi said.
He said it should be acknowledged that the evil of ignoring duties had become a part of the national life.
"In the last 75 years, we only kept talking about rights, fighting for rights and wasting time. The talk of rights, to some extent, for some time, may be right in a particular circumstance, but forgetting one's duties completely has played a huge role in keeping India weak," Mr. Modi said.
He called on everyone to walk "on the path of duty", which he said would lead the country reach new heights.
Mr. Modi also called on organisations like the Brahma Kumaris that have international presence to encourage people to visit the country. He said there had been a tendency to tarnish India's image on the international stage but if people visited the country they would get to know it. He asked the Brahma Kumaris to send 500 people each from the locations of their international centres to India every year.
"We cannot get away from this [tendency to tarnish India's image] by saying this is just politics. This is not politics, this is the question of our country. Today, when we are celebrating the Azadi ka Amrit Mahotsav, it is also our responsibility that the world should know India properly," Mr. Modi said.
Prime Minister was delivering keynote address as he virtually inaugurated the 'Azadi Ke Amrit Mahotsav se Swarnim Bharat Ke Ore,' an initiative by the Brahma Kumaris dedicated to the 'Azadi Ka Amrit Mahotsav.'
Prime Minister appealed that correct information is given out to the people asking organisations like the Brahma Kumaris to work in a direction to present India's picture in the right manner and further dispel the rumours spread about India.
He said, "The rumours about India, there is need to make people aware with truth. This is also our responsibility".
Adding further, Prime Minister made it clear that in the new system there is no place for discrimination. PM Modi said, "Today, a system has been created where there is no place for discrimination. We are building a society that stands firmly on the foundation of equality and social justice. We are witnessing the emergence of an India whose thinking and approach are innovative and decisions are progressive."
He said, "The coming 25 years is the time to get back what our society had lost in hundreds of years of slavery."
He also said that after 75 years of independence, people have fought for their rights but forgot their duties. He said, "All of us have to light a lamp in the heart of every citizen in the country, the lamp of duty."
"People have talked about these rights over the past years and also fought for them, however, forgetting one's duties has also played a major role in making India weak. Thereafter, everyone needs to come together for discharging their duties which will help in removing social ills and further take the nation to new heights," he added.
Rajasthan Chief Minister Ashok Gehlot said that peace and brotherhood are the need of the day as there is an environment of violence in the country. "Aur usi hisab se jo hum chahte hain desh mein shanti, sadbhav, bhaichara utpann ho mazboot ho jiski aaj sabse badi avashyakta bhi hai kyunki thora dekhne mein aa raha hai tanaav ka mahaul hai desh ke andar, hinsa ka mahaul hai, ussey chhutkara miley ye aapki hum sab ki iccha rehti hai. (We want to create and strengthen peace, harmony and brotherhood, which are needed the most today because it is being seen that there is an environment of tension and violence in the country. You and all of us want to get rid of it)," Gehlot said.
"I believe we can progress a society and a nation only by taking the road to truth and non-violence. Where there's peace, there's development," Gehlot added.
Meanwhile, PM Modi flagged off seven initiatives of the Brahma Kumaris at the launch ceremony of Azadi ka Amrit Mahotsav se Bharat Swarnim Bharat Ki Ore'.
As per the PMO, the Brahma Kumaris will hold yearlong initiatives dedicated to Azadi Ka Amrit Mahotsav including more than 30 campaigns and over 15,000 programs and events.
The seven initiatives include My India Healthy India, Aatmanirbhar Bharat: Self Reliant Farmers, Women: Flag Bearers of India, Power of Peace Bus Campaign, Andekha Bharat Cycle Rally, United India Motor Bike Campaign and green initiatives under Swachh Bharat Abhiyan.
Lok Sabha Speaker Om Birla, Rajasthan Governor Kalraj Mishra, chief ministers of Rajasthan and Gujarat Ashok Gehlot and Bhupendra Patel respectively and Union Ministers G Kishan Reddy, Bhupender Yadav, Arjun Ram Meghwal, Parshottam Rupala and Kailash Choudhary also joined the ceremony virtually.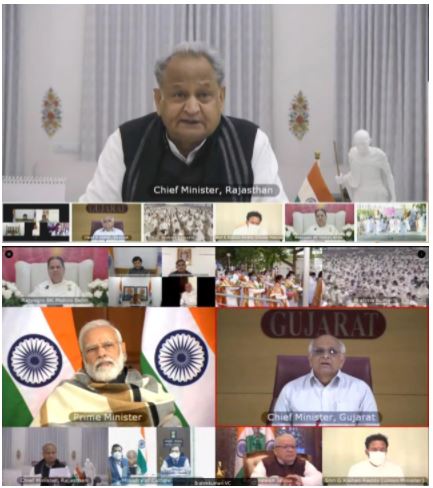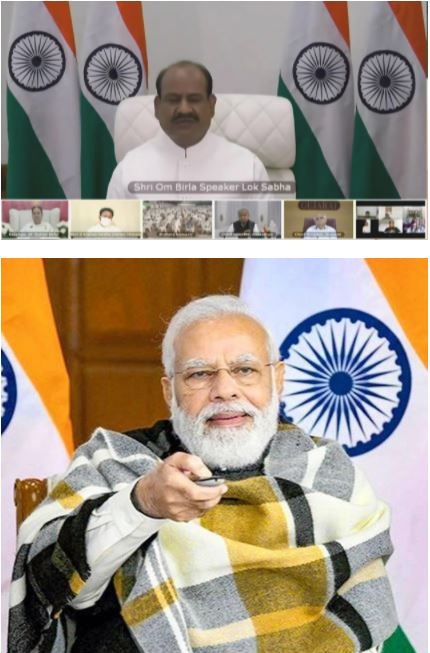 BK Jayanti Questions Anti-India Forces: 'We Are Known For Yoga And Non-violence' on the Republic Media Network
22 January 2022
BK Jayanti Kirpalani, Additional Chief of Brahma Kumaris & European Director of Brahma Kumaris stated on Thursday that it is pertinent to highlight that the world recognizes India as home of Yoga and non-violence.
After Prime Minister Narendra Modi warned about the attempts being made to malign India's global image and detailed the role of Brahma Kumaris and other international bodies that have been playing a role in countering anti-India propaganda, Additional Administrative Head of Brahma Kumaris and European Director of Brahma Kumaris, BK Jayanti Kirpalani stated on Thursday that it is pertinent to highlight that the world recognises India as home of Yoga and non-violence.
While speaking to Republic Media Network's Editor-in-Chief Arnab Goswami during The Debate, BK Jayanti Kirpalani said, "There is a section of society not just in India, but across that world, that is against every politician and leadership position. But yes, there has been a strong influence that has been anti-India for many many years."
She further stated, "I think now it's the time when India is actually being recognised for something that Prime Minister Narendra Modi promoted in a very beautiful way -- that is Yoga which was instantly accepted by 190+ countries. The other side of the picture in which India has always been recognised is non-violence, Ahimsa. We are remembered as that country where Ahimsa reigns supreme. So, I think it is important to highlight what India has to offer the world."
#RiseUpForIndia | World recognises India as home of Yoga & non-violence and this needs to be highlighted: BK Jayanti Kirpalani, Additional Administrative Head of Brahma Kumaris & European Director, Brahma Kumaris
Tune in to watch #LIVE here – https://t.co/NWgtMkBwFS pic.twitter.com/UeqFxl160i
— Republic (@republic) January 20, 2022

INVITATION online silent retreat TOWER OF SILENCE 19 from 18 to 28 February 2022
19 January 2022
Om Shanti Dear Angels,
You are cordially invited to the intense international online silence retreat:
TOWER OF SILENCE 19 from 18 to 28 February 2022
The world is waiting for a reunification of science and spiritual force. When in us souls the science of gyan becomes silence in the still, failure-free mind, dualism ends and ushers in the pure thoughtless karmateet vigyan point, and the significance of its subtle signals touching the selected scientists' inventor intellect leads to the development of completely stable satopradhan technologies.
In a dream, God showed me a kind of technological propulsion that was from beyond any physical field. Prof. Claus Wilhelm Turtur
Baba's message through Shashi Ben, January 2022
Baba again brings to your attention to make your stage so powerful through silence, that the signals of/for the coming time can be understood and everyone served through signals and vibrations can accomplish the task of world transformation. Science working for the new world will get power and fasten the speed through the children's stable and silent vibrations.
Guddi Didi, suggests that you register for TOS-19. You are welcome to register with this link:
https://brahmakumaris.org/r/tower_of_silence_feb_2022
The deadline for registration is the 13th February 2022
The team:
BK Brothers Arun, Tanno, George, Mick, Laurent, Louis, Chris, Luca
BK Sisters Vasia, Maureen, Tuende, Parul, Corinne, Awatif, Guddi

New Important Guidelines for Double Foreigners coming to India
12 January 2022
To our dear Brahmin family in foreign lands, please accept greetings and remembrances from Madhuban.
The special month of January is a time to accumulate powerful experiences and blessings from beloved BapDada. Drama continues to present new challenges.
On the evening of 7th January, the Indian Government issued new guidelines for International Arrivals.
In essence, people flying in from any country will need to home quarantine for a week after landing in India and test on the eighth day, in new rules that take effect on Tuesday, 11 January 2022, to tackle a huge Omicron-driven surge in COVID cases in the country.
Therefore, we request all those arriving in Madhuban on or after 11 January to follow these directions:
1. If you travel to Abu within 1-2 days of arriving in India, (with either a negative PCR test, taken after arrival, or a double-dose vaccination certificate) after registration in Gyan Sarovar, you will be required to quarantine in the room allotted to you in Gyan Sarovar for 7 days (from the day of arrival in India). You will then take your COVID test at Global Hospital on the 8th day.
2. Those tourists and visitors who do not carry a negative RT-PCR test result (done within 48 hours) or double-dose vaccination certificate, will be tested for COVID at the Toll Plaza by the entrance gate to Mount Abu. Their contact details will be noted down and they will then be allowed to enter Mount Abu and go to their place of stay/hotel, but in the event of testing positive they will have to complete their isolation in Mount Abu, and won't be able to leave before testing negative.
3. All double foreigners who come to Gyan Sarovar within a day or two of arriving in India, will be asked to take the COVID test at Global Hospital (even if they were tested at the airport, or are doubly vaccinated).
4. Those who are landing in Delhi are able to quarantine in ORC. In Man Mohini Van complex we also have arrangements for quarantine as well as Covid patients. At the moment this applies until 31st January.
5. Those double foreigners who have been in India for some days or weeks are requested to get their COVID test done at least 2 days before they plan to reach Gyan Sarovar/Shantivan so that they can avoid queues at the Toll Plaza.
6. Please be aware that the Rajasthan Government has made Covid-19 vaccination mandatory for entering public places from 31 January 2022. So from 1 February, it will be difficult for unvaccinated BKs to enter public spaces in Abu.
7. Should you test positive at any time during your visit, you need to have sufficient funds or travel insurance to manage your extra stay. You need to have sufficient funds to manage your hospital stay if required.
8. You need to be prepared that if you do test positive that you will be quarantined for 10 days. If you are quarantined due to a positive test this may mean returning back later than expected for your lokik work.
9. If you test positive outside of the Sirohi District (the area of Madhuban), you must quarantine in a Government Facility which may not be so comfortable or have suitable food arrangements.
10. You need to be emotionally strong to manage these possible changes in your plans.
11. Your ticket needs to be flexible and able to be easily changed.
12. Be prepared that the situation is fluid and changing all the time. Also be prepared that the Covid 19 rules and border regulations of the country you reside in may change during your visit.
13. Travel insurance is essential.
Here is a link to the government website: https://www.mohfw.gov.in/
With good wishes that Baba's children continue to remain safe and healthy,
On Spiritual Seva,
BK Dr Pratap
BK Dr Nirmala
BK Shashi

The Daily Guardian - Delhi 11th January, 2022
11 January 2022
Click on the image to download a pdf version of the page.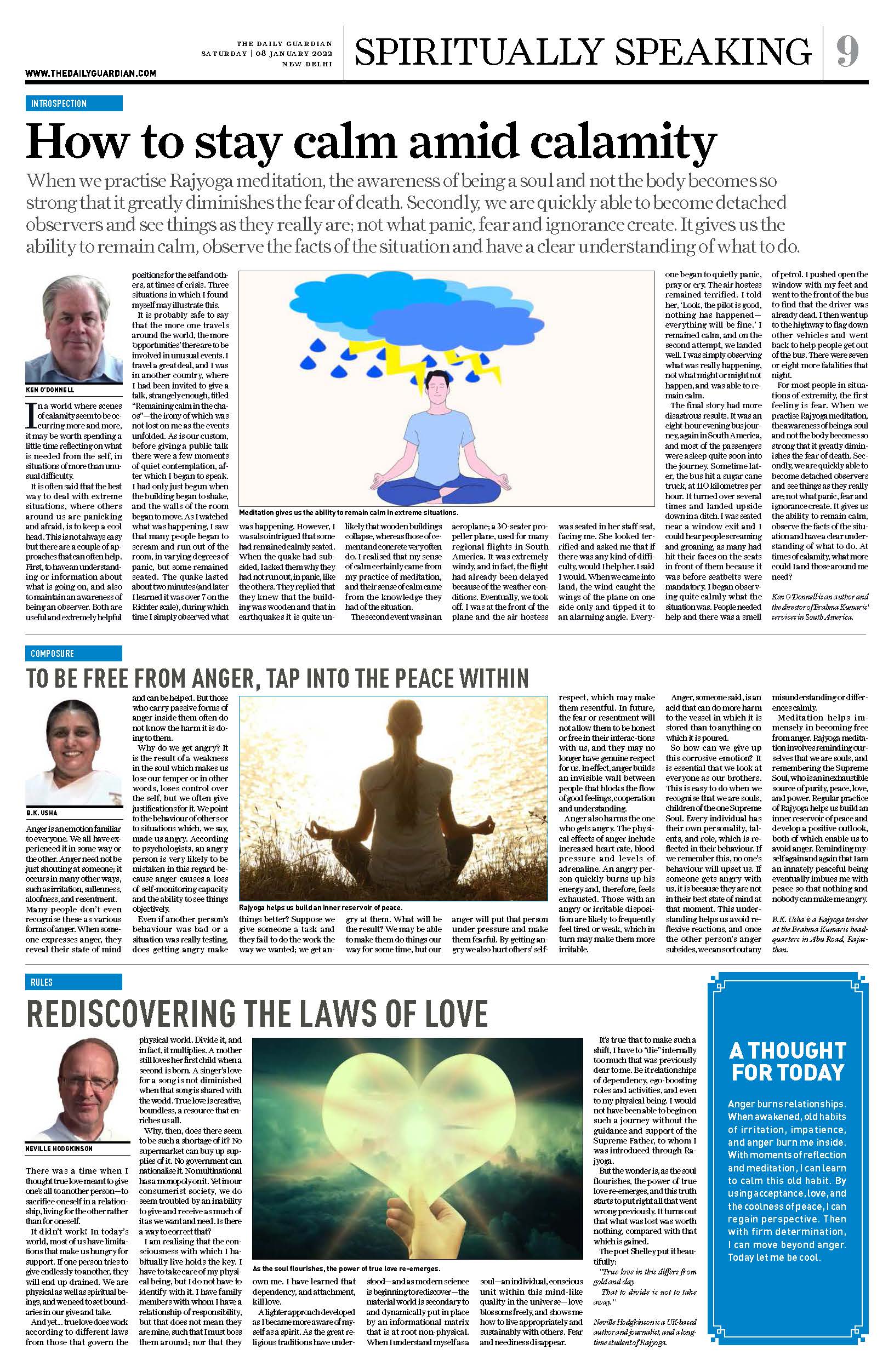 Sudesh Didi – 9th January 2022 Family Greetings - GCH, London
10 January 2022
Om shanti. Om shanti. Om shanti.
Good morning, golden morning, diamond morning to the sparkling diamonds. I know all of you are happy, as much as I am happy to meet my family after quite a long time. It feels a very long time though it is not very long time because about five days before the operation was final. At Amrit Vela time, in Baba's room, Baba told me, "Child, there is going to be a bhatti for 40 days. I told Sucharita, "Today Baba told me that I am going to have a 40 days' bhatti, but which bhatti. So that was the bhatti. That became very clear then. Then 10 days isolation before, and then 21 days - 22 days already in the hospital. And then then 10 days isolation again. And I know that everyone is so eager to say hello, to say om shanti, as I am eager also Somebody comes, I said yes, yes come in. And then sister said no. Mary especially, "No. Not allowed." So it's important. And I thought I will. I'm fine. It's okay. All right. So, from a distance it's okay. Because it is laws of the government as well for safety as well. So I said I can meet the family from the stage, with each other.
It was with everyone, those who have sent so many greetings from all over the world, not only just from the UK, Europe, London. Everyone's good wishes were gift-like. And Baba did His work, magical work, using doctor's hands, touching the instruments. How it became, I don't remember. I don't know that there is an any kind of procedure done to this body. I slept. I know that time when the doctor himself, brother Prakash came the morning, eight o'clock. I said, "What, it is one o'clock." He said, "No. We would like to have (the procedure) in the morning, the first one." So, within five minutes, I had to get ready. And I only remember leaving the room. I was there and went to him and came back. So slept and woke up, feeling nothing. I only know because I had gone especially for the special repair institute, very very practical one. And they would definitely have repaired something. And only after the third day, when they were dressing me, then I understood that the work was done, and this patchwork is done. Otherwise, there is no sign of anything because it's Baba.
The thought that I am going to Dilaram's House, heart, man ka dil, Dilaram, the One who gives comfort to everyone's heart. And so, I'm going to Dilaram's. And He is the Remover of all kinds of blockages, bondages, and it was in the murli as well. After the second day, was a very special Murli. Baba has come to give liberation of every kind. And this is a new birth, new consciousness.
Actually, I became happy when doctor came the last meeting before the operation, in the hospital itself, they gave the date, 13th. I say, Oh, nice new life, whatever it is date is fine. I told them my physical birthday is 14th. So Baba had to give the new birthday on14 December. And 14th December is a new life for Godly service. And I felt that it is Dilaram Baba, where I am getting Baba's blessings and everyone's blessing. But it was a service place, actually, because the doctor himself would come every day morning and, with him, two to three other doctors. One or two nurses also, and every time, I gave blessings. It became a system. Good morning, the nurse would come, "I am on duty, this is my name." So good morning, and I say, "I give you good thought for today." So every time, as many nurses, came on duty, they all got Baba's blessings.
So for a few days, it was a very good chance, but a good experience as well. How much tension is there. So much tension in the ward for after-operation, the emergency. I think because I had to do these, I also had to stay there. People, not only the patients, but even the doctors are in a panic. Every moment when lights were on, I was just watching, watching the drama. Why Baba has come? He has come to give power and happiness to the souls, and take away the tension and fear. And so, then, really good connection and service for the doctors and nurses; friendly relationships.
It was also the suggestion from the doctor that it was better to stay longer in a separate room, a separate place, for safety because of Corona, COVID. It's good, that I stayed longer in hospital care. But home is home, no matter how I stayed longer, according to drama, but when you come back home, you feel home is heaven. Home is happiness. And so, I am very happy to come back home. And that was a temporary place for service, but it was actually doing a service or being in Dilwara temple so that the service can be given happiness to everyone.
So, Baba has given a new life, and certainly, one message (advice) again and again, that is to give rest to the voice, vani ko araam den. Give rest to the speech and Baba says, "Now, do service through sweetness, through smile, through drishti, the power of silence." The drama has forced me to speak less… (Sudesh Didi laughed).
And so, this is why, it is good Baba is giving us so, much already in the Murlis, The Bestower of blessings. Baba, the Giver, the Donor, Daata, Vidhata, Vardata (Bestower, Bestower of Fortune, Bestower of Blessings). What else do we need? All His wealth, treasures, powers, inheritance as being the children of the One. So, we are children of Daata. Vidhata, He gives a method how to use, how to become capable, to be sensible to use the treasures and to follow Satguru's Shrimat, so that you can get the blessings. And so, Daata, Vidhata and Vardata is giving very powerful signal of what our state of mind should be, preparing the self and also preparing others, empowering others.
When we are powerful, only then we can give power to others. When we are strong, we can become an inspiration for others, but with no fear of anything. Today Baba says, the whole world as, in the Gita, the whole world is dead, no fear of what is going to happen, but immortality is our birthright. We are eternal images of Baba.
So, Baba is giving power, Baba is giving love, Baba is giving happiness. And thanks to everyone, to the whole world, to all the families, those who have actually empowered the atmosphere. The doctors would also have got this vibration and Baba worked through them. Also, very lovely, very special souls because of the telephone, Banarsi bhai, and Banarsi bhai said, "According to Drama, the 'car' has to be London. Otherwise, we offer in India. And then Dr Prakash said, "It's my fortune. It's my fortune that I could serve you." And this is what how Baba practically does His service and gives the feeling of Karankaranvanhar doing His work.
So past is cleared. Now it's time to do different level of service. This is what Baba wants to do. Let us see in the Drama. Every day is a new scene. Thank you. Thank you, Jayanti bhen, for giving all the information to everyone. The whole family got news from time to time. Very clear news. And I get so many emails saying, we got this news from Jayanti bhen. We get this news. So thank you for everything. Okay. We are offering bhog together.
(Sister Jayanti:) Thank you to Sudesh Didi, for her courage, her faith, her love, and also, her enthusiasm, which as you can see, has multiplied. It hasn't been reduced in any way.
Click HERE to download class in PDF format.

Global Bhatti 16-18 January - Portal for Resources
10 January 2022
Dear Divine Family,
Beloved Avyakt BapDada's deeply loving instrument teachers, brothers and sisters who are the decoration of the Brahmin clan, please accept sweet, Godly, love-filled remembrance.
In this special Avyakt month, I know everyone is following the Father and making intense effort to make their stage complete and perfect, the same as the Father's. You must also be practising the daily point of the stage of being merged in love which we hear after the daily Murli.
A letter about the Global Yoga bhatthi taking place from 16 – 18 January has been sent to all of you. This is an opportunity for all BKs, in the whole world, to have tapasya with just one pure thought, and these vibrations will definitely help to accomplish the great task of world transformation. All the timetables, promos, resources to help focus, plus translations are available on the portal which has been created for this worldwide BK event. Please pay attention to these.
Promotional videos in English, Hindi and several other languages can be found on the portal:
For all your resources, please go to:
bkmeditation.online/Global-Bhatti-2022
Lots of love and remembrance to all.
In Godly service,
Dadi Ratan Mohini, Mohini Didi, and Sr Jayanti

'Is Spirituality relevant today?' LIVE Talk for Youth by Sr Shivani in English on National Youth Day, Jan 12
10 January 2022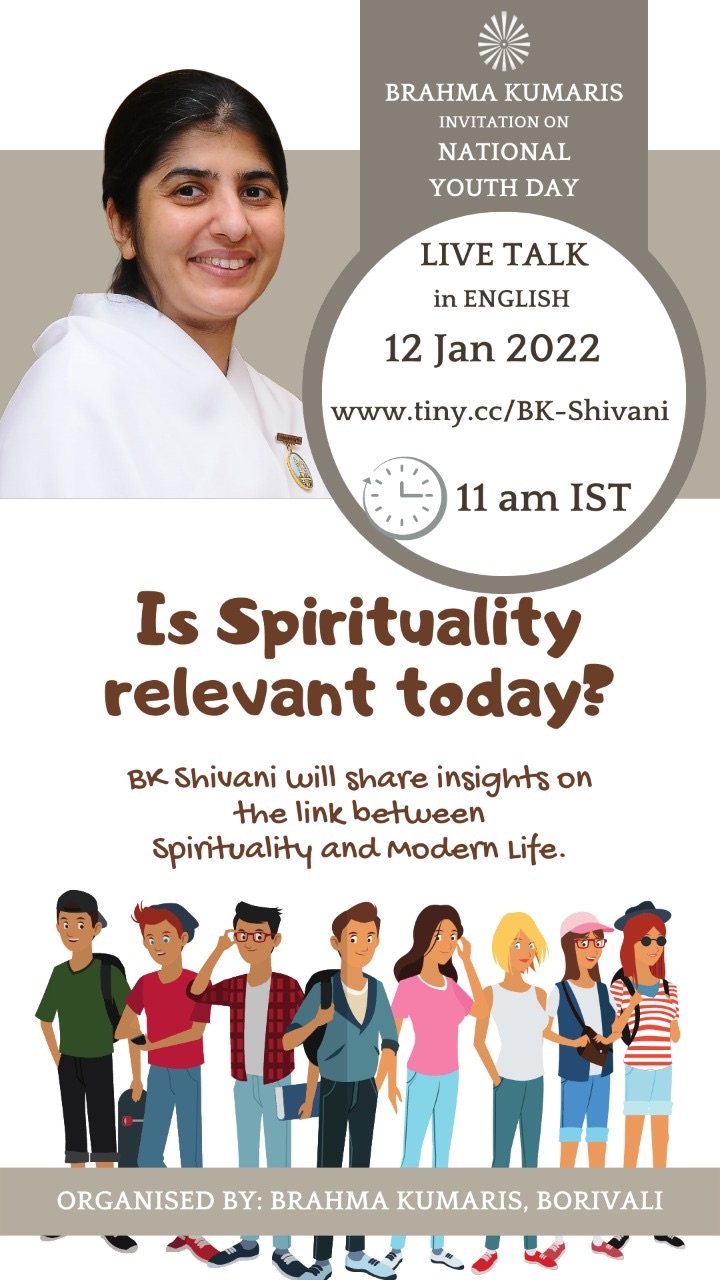 BK Sister Shivani's LIVE TALK for YOUTH on NATIONAL YOUTH DAY,
12 January, 2022 , 11 am to 12 noon IST
Is Spirituality relevant today?
Language: English
Organisers: Brahma Kumaris Borivali
LINK: https://www.youtube.com/watch?v=lz8cs6jHDbg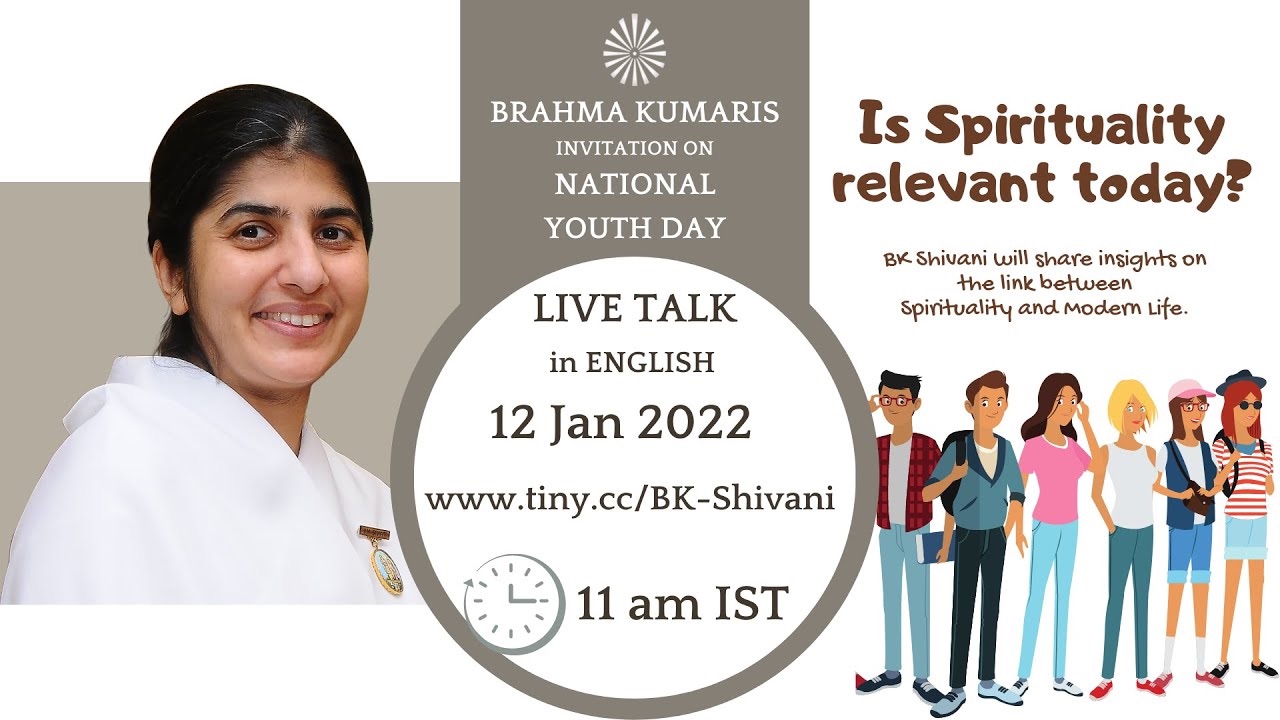 News from Kazakhstan
10 January 2022
The situation in Kazakhstan, a big country of our region, where Baba's service started 25 years ago and now there are about 70 regular BKs and 3 BK centers. The biggest and the oldest BK center is in Almaty (the former capital of the country). And Almaty is now at the epicenter of the crisis.
On January 2, protests related to economic issues began in West Kazakhstan, gradually spreading to the other parts of the country. In some places, initially, these were peaceful but then turned violent. The city of Almaty suffered the most. The main government building was burnt down, banks, shops, and the airport were looted. On January 6, a curfew was introduced, all means of communications, i.e., the telephone and the Internet connections were cut. Public transport, shops, markets, pharmacies, and ATMs didn't function. Shooting started in the streets, including two blocks away from Baba's House, Oasis of Peace. Some people were reported being shot dead and some missing.
From today, 10 January access to the Internet is provided for several hours in the country in general and for 1 hour in Almaty. Some shops, markets, and banks are open. The curfew is still in effect from 7.00 pm till 7.00 am. Sis Almira, the coordinator of the center in Almaty and a member of NCT, Kazakhstan said today that during this time they realized the importance of having printed Murlis and books of Murlis, when BK's are left isolated and there is no online connection.
According to the information available, the BKs are fine. They are all maintaining their good stage with Baba's blessings and the wisdom accumulated during the past years. They can't meet together but now can give their news through SMS (during the little time when the internet is available). The main difficulties they meet are with groceries and cash, bank cards don't work as well.
We all send them our good wishes.
The good wishes of the divine family will help the residents of Kazakstan in general and the BK family in particular.
Hearty thanks to Baba for preparing His beloved children for such times of crisis.
Thanks.
In Baba's Yaad
Sudha Didi
Moscow
http://spiritual-development.ru
https://www.youtube.com/user/4spirituality

2022 January International News Archive
2021 December Archive of International News
2021 September through November Archive of International News
2021 July through August Archive of International News
2021 May through June Archive of International News
2021 April Archive of International News
2021 March Archive of International News
2021 February Archive of International News
2021 January Archive of International News