North Americas News
North Americas News
Brahma Kumaris Florida Service News - July 2018
12 August 2018
Grillin' and Chillin'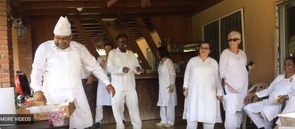 July 4: Food... Music... Dance... & Smiles... everywhere..
July 4: Independence Day was a lovely occasion to come together for "Grillin & Chillin" and like most celebrations in Miami the combination of food, music and dancing was a reflection of overflowing love and lightness. For glimpses of the fun and laughter from the celebrations click here.
Spanish Workshop on "Re-aprendiendo el ciclo de Amar, Perdonar y Soltar"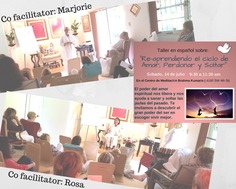 Taller en espanol facilitated by Rosa & Marjorie
July 14 : About 30 souls enjoyed this workshop on Relearning The Cycle of Loving, Forgiving and Letting Go. Marjorie and Rosa, as Baba's facilitators, helped the group understand the choices we have in life and the right we have to happiness, and of how to empower the self with the Supreme Soul's company.
Click here for full report with more photos.

BK Family Retreat with Sr Mohini & Sr Sheilu at Peace Village
7 August 2018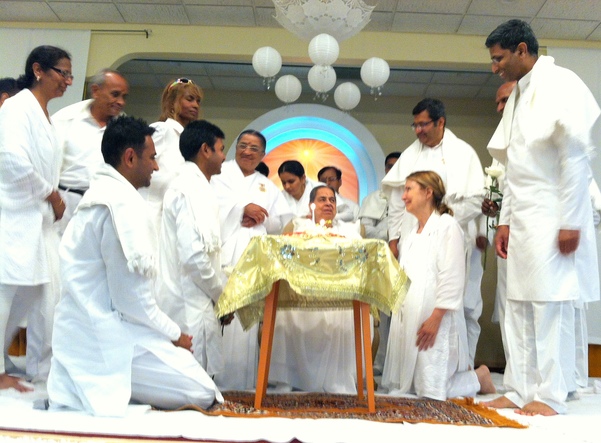 Celebrating ' Kumars Day' with Sr Mohini and Sr Sheilu with cake cutting and blessings.
Om Shanti,
Sister Sheilu, our beloved sister from Global Office in Madhuban, was invited special guest for the first NYC area retreat for teachers and students from Global Harmony House, Long Island, as well as other surrounding areas including Queens, the Bronx, Manhattan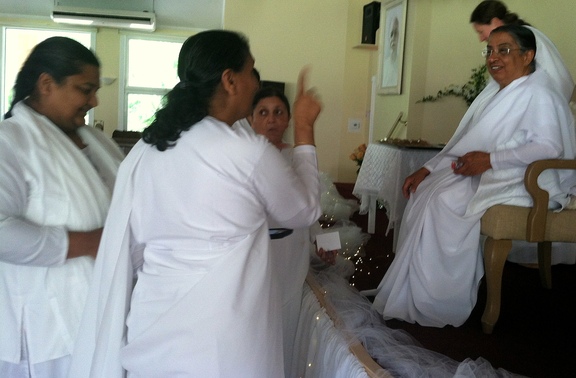 It was a full house at Peace Village Retreat Center, Haines falls, from Friday, July 27 through Sunday July 29.
More photos of this retreat program to follow shortly,
Sr Mohini inspired the theme: "Life Of Blessings: Receiving & Giving Blessings. Srs Anjani, Carmen, Sandya and Sr Kala from Peace Village facilitated this powerful and loving program.
Having met Brahma Baba at the early age of 12, Sheilubhen quickly surrendered and became instrument for assisting with service in Bharat and foreign service due to as her excellent command of the English language, blessings received from Brahma Baba and BapDada and her desire to give benefit to the world..
Sr Sheilu: "This is a most wonderful family that gives blessings. We are all blessed children of God. We have received and we give so many blessings. Only the one who is full and fully satisfied can give blessings."
Baba asked Sheilu bhen " Which Ganges are you? Yes, you are gyan ganga, but also the Ganges for the whole world. The whole world will come to you." And this proved true as being based for many years in the BK headquarter in Mt Abu, as centers opened up outside of Bharat, all these students and teachers realized the importance of coming to Madhuban.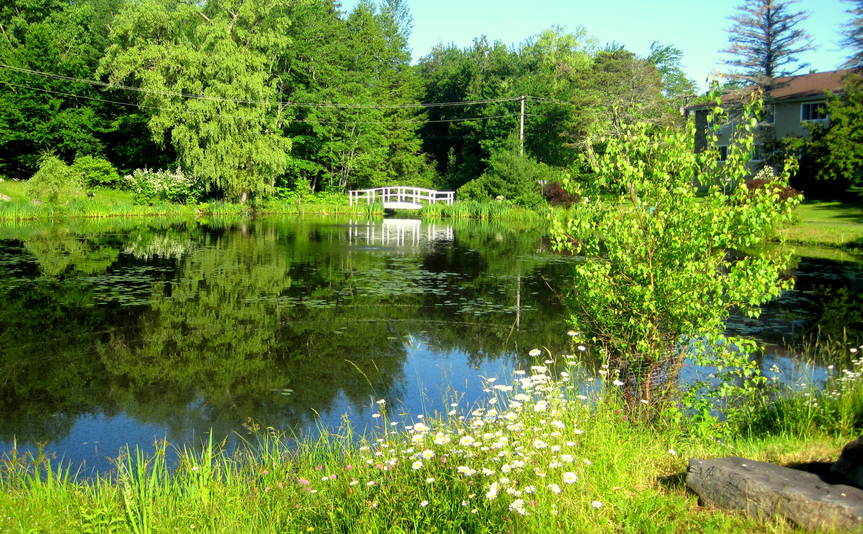 Sheilu being expert in English continues to this day of translating for programs, classes and BapDada, when He speaks the murli. "You serve tirelessly from the heart and this touches their hearts."
Sheilubhen left today, Sunday afternoon, to tour several additional centers in the USA She brought a powerful energy of enthusiasm, intoxication for being an instrument for God and an in depth vision for the new students of the early days in Madhuban with Brahma Baba, Mama and BK family..
om shanti

Sister Munni of Madhuban visits Houston Center
6 August 2018
Dear Divine family in USA, Om shanti and greetings of love.
Munnibehnji of Madhuban visited the Houston center.
The Brahmin family in Houston enjoyed a morning class and spiritual get-together.
Please click on the below image to view the video.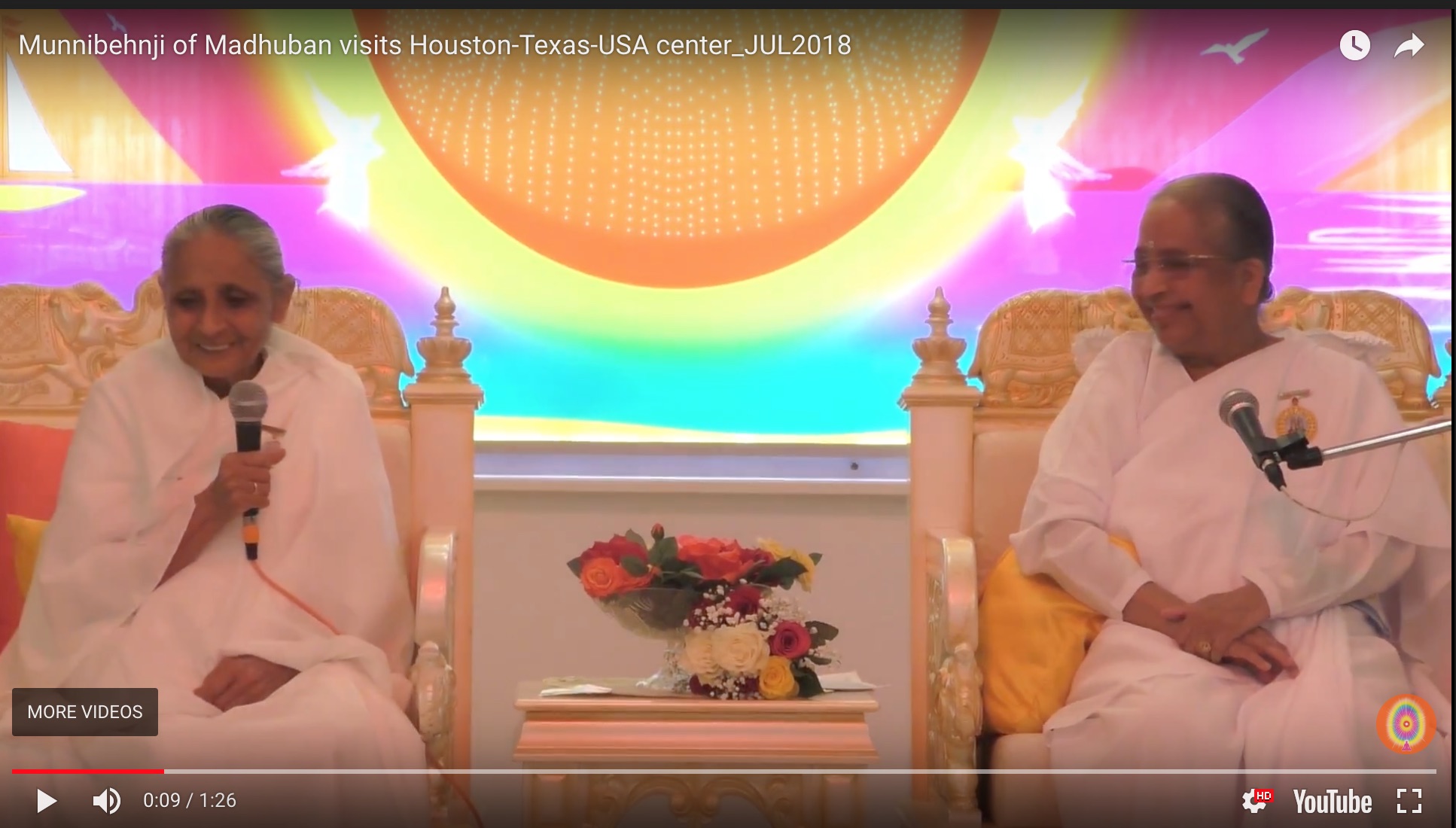 Set 1080 or 720 in YouTube window/Settings/Quality for best viewing.
Much love in BapDada's yaad,
Dr. Hansa

Awakening West Coast Tour: Sister Shivani in Sacramento, Folsom & Visalia California June 4-6
6 August 2018
Dear Global Family,
Sharing every kalpa's wonderful fortunate scene in the drama.
BK Sister Shivani, world renowned spiritual speaker and international TV personality presented the unforgettable Awakening Tour in Sacramento. In celebration of 40 years of Brahma Kumaris serving in the USA. The events held on June 4th at the Scottish Rite Masonic Center in Sacramento, CA, June 5th at Intel Corporation in Folsom, CA and June 6th in Visalia, CA. Sister Shivani presented two talks, Unlocking Your Inner Freedom and Celebrating the Lightness. There was much excitement for center Brahmins, and the Sacramento community to be graced with the presence of such powerful and prominent souls.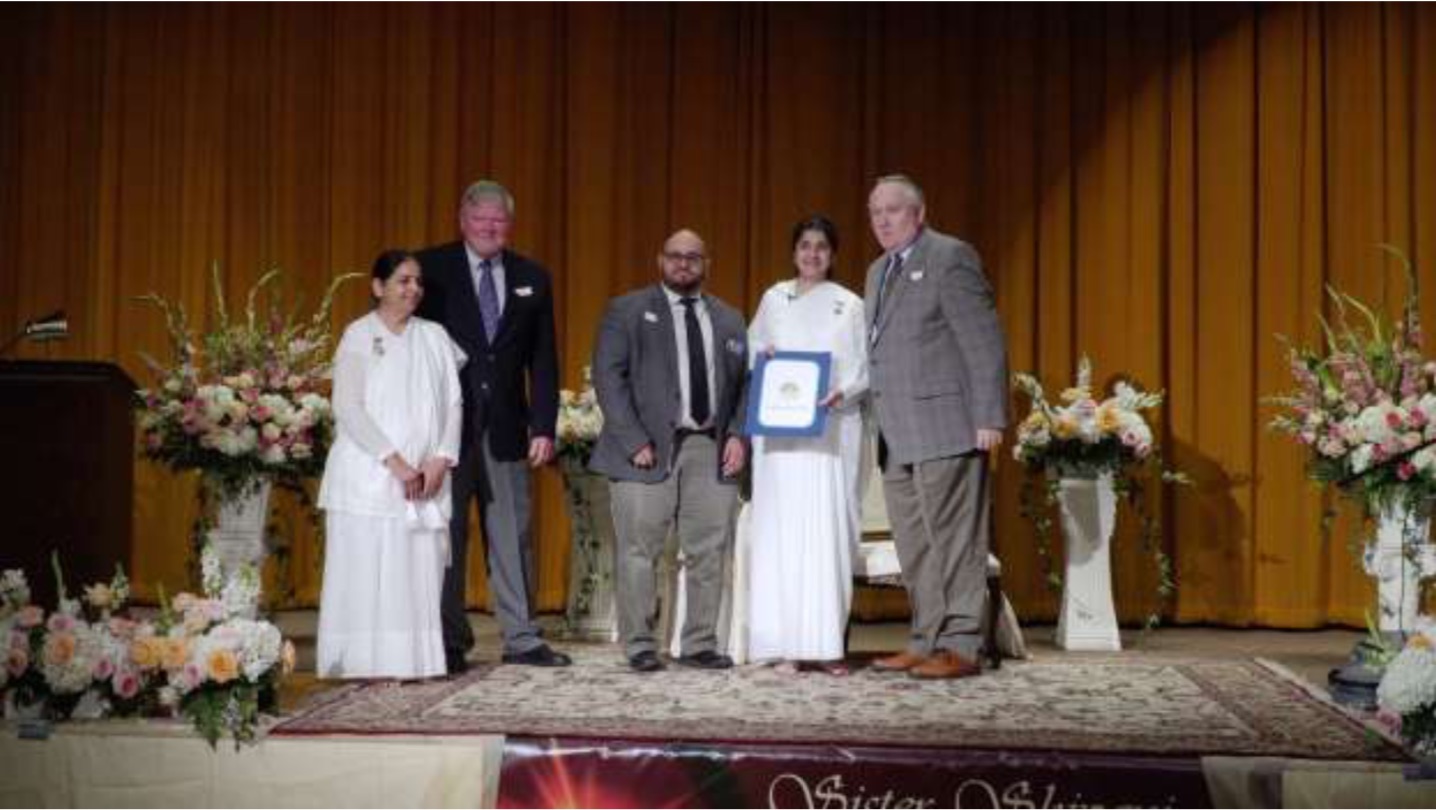 The event welcomed over 1,800 people in the morning and evening talks with Sister Shivani. We also had the honor to welcome Dignitaries to our event, such as Sacramento's Sheriff Department, Spiritual Life Center Leaders and Mayor Steve Ly from Elk Grove, CA.
We also had news coverage, thanks to CBS Reporter, Bethany Crouch who captured the event for GoodDay Sacramento News. Please click on the following link to watch the video: http://gooddaysacramento.cbslocal.com/video/3875973-the-awakening- tour/
California State Assemblyman Ken Cooley presented Sister Shivani with a certificate of appreciation from the State of California for the Community Service work performed.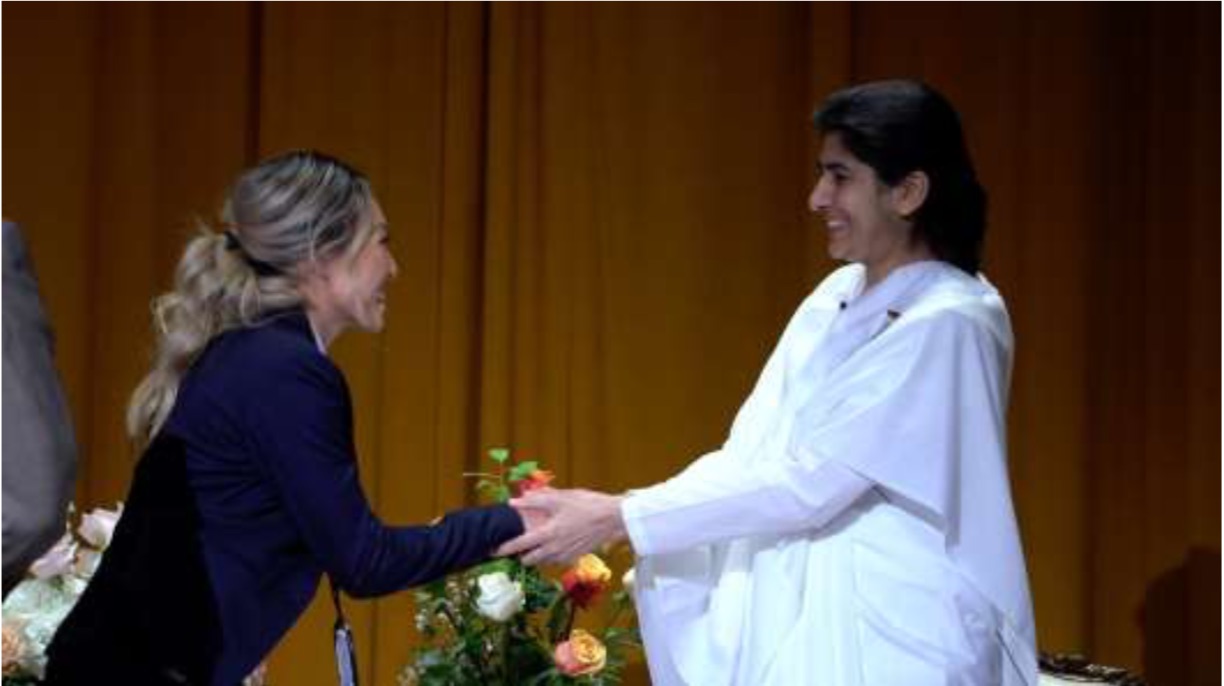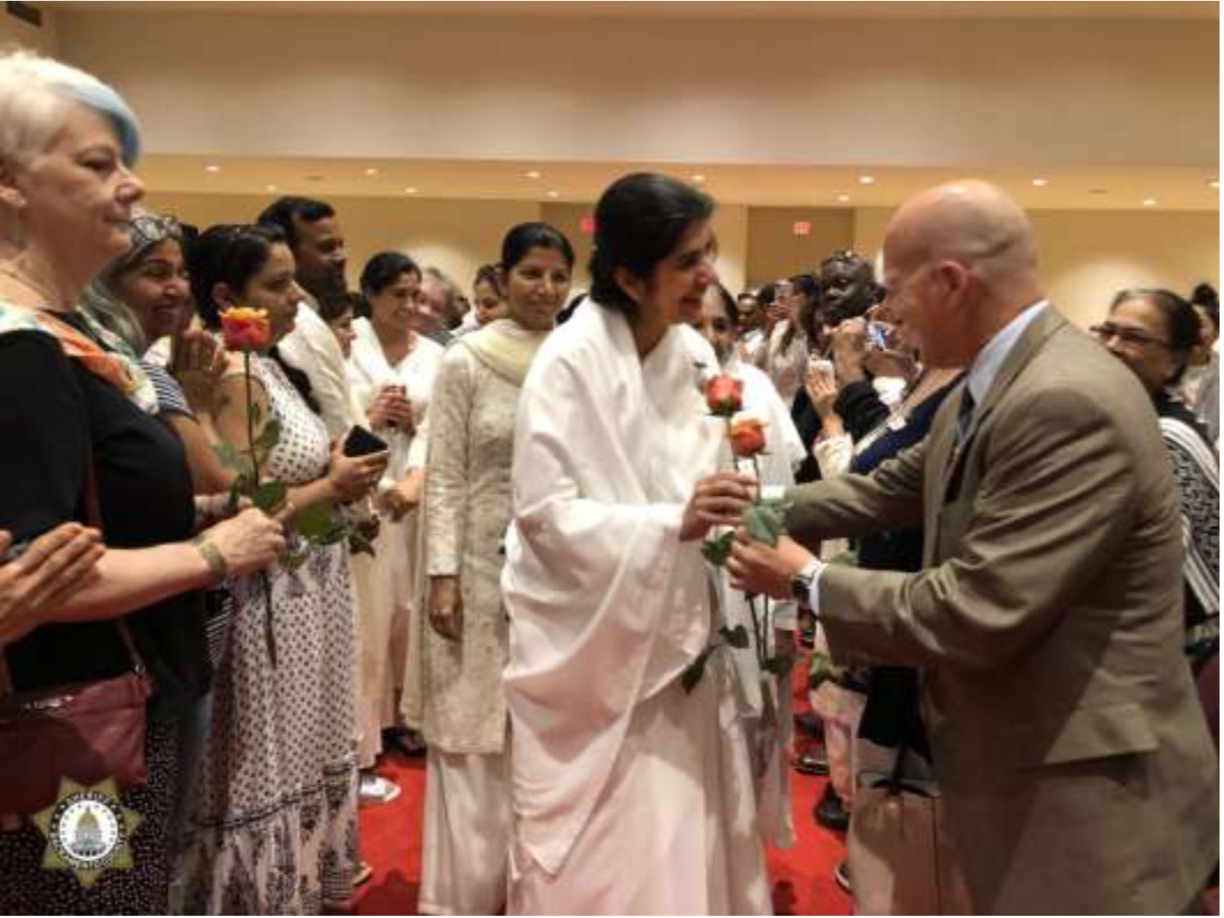 Deputies from the Sacramento County Sheriff's Department were honored with an invitation to speak at & attend an inner peace forum by renowned spiritual leader Sister Shivani.
Bethany Crouch reports for Good Day Sacramento and anchors the CBS13 morning news.
In the evening session, Sister Shivani was welcomed with sparkling angels dance, Replica of Golden Time - Dance by BK Russian Sisters.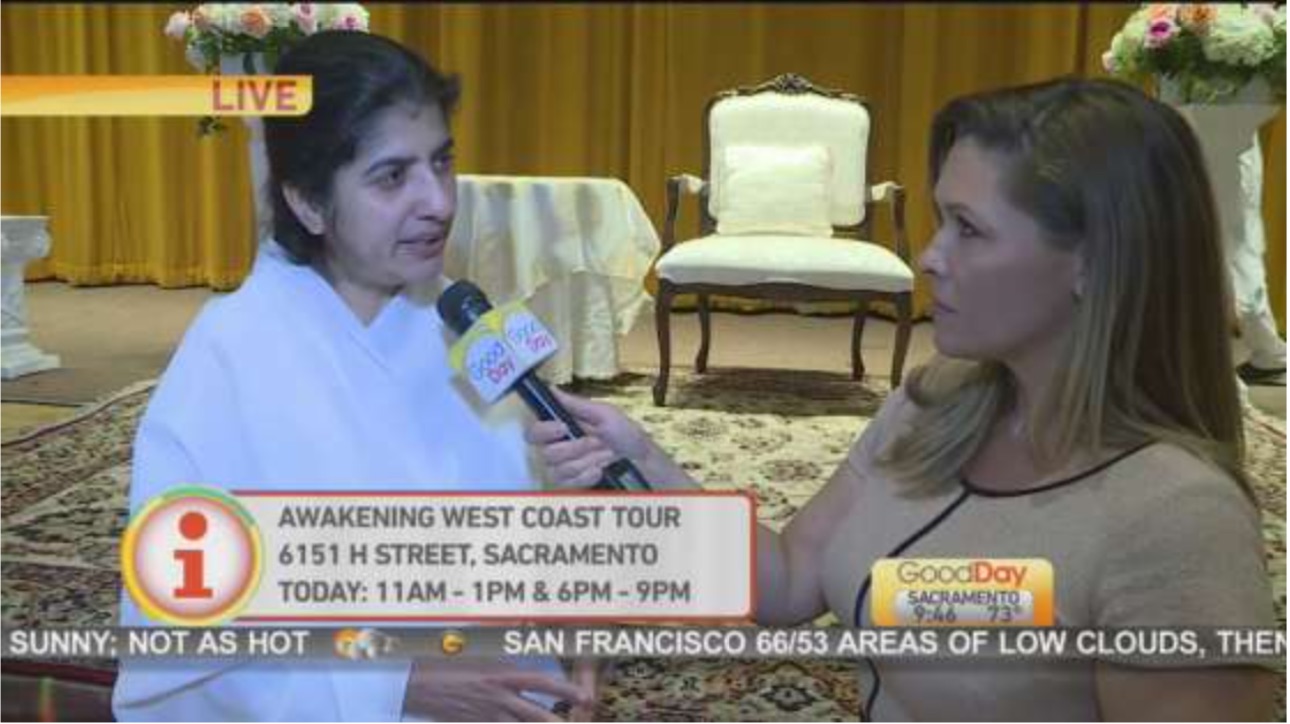 Sister Shivani being welcomed and honored with special City of Elk Grove Medal of Appreciation by City of Elk Grove, California Mayor Steve Ly.
Sister Shivani visited Visalia, California and presented talk on The Art of "Staying Recharged Always!" at Visalia Convention Center. About 300 people attended the event in Visalia.
Sister Shivani also shared her wisdom at Intel Corporation in Folsom, California. The event was organized specially for Intel employees. About 200 employees participated in the event.
Click here for full report wiith more photos.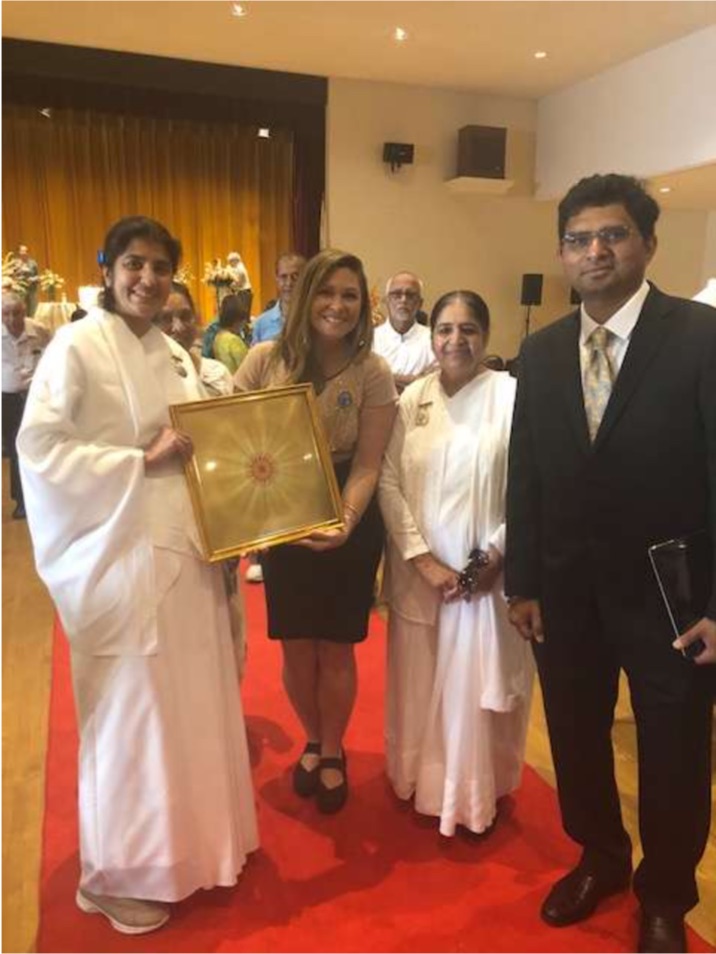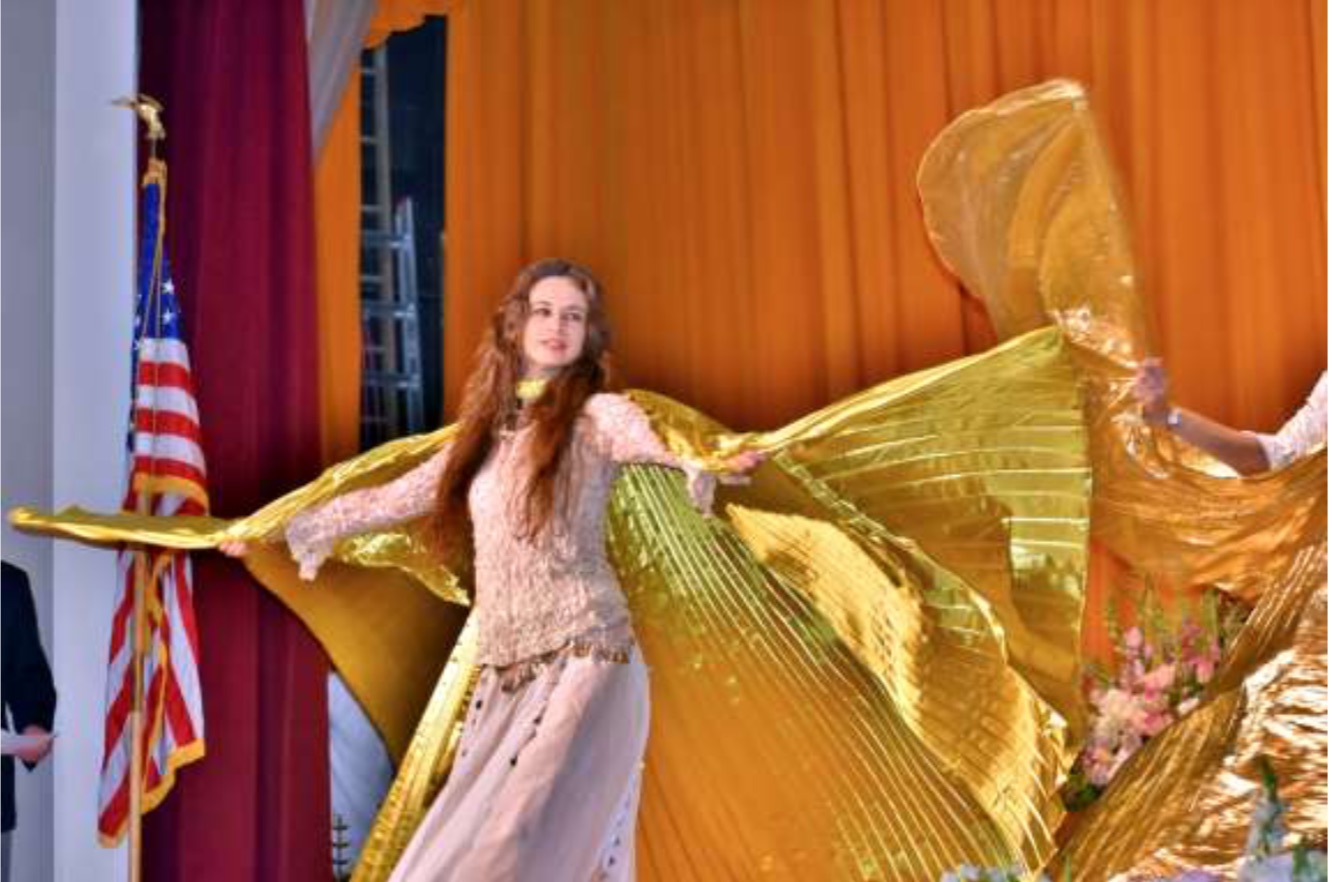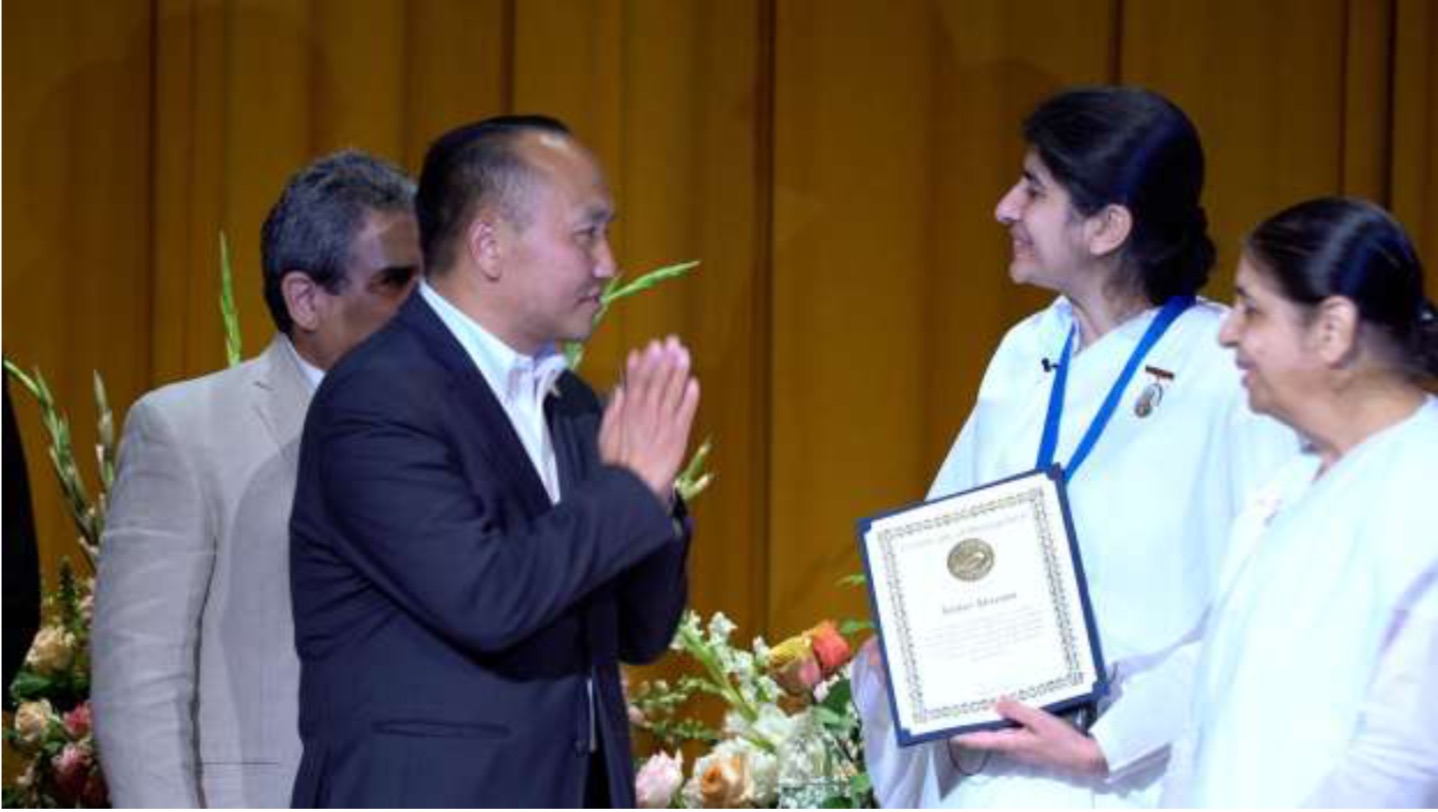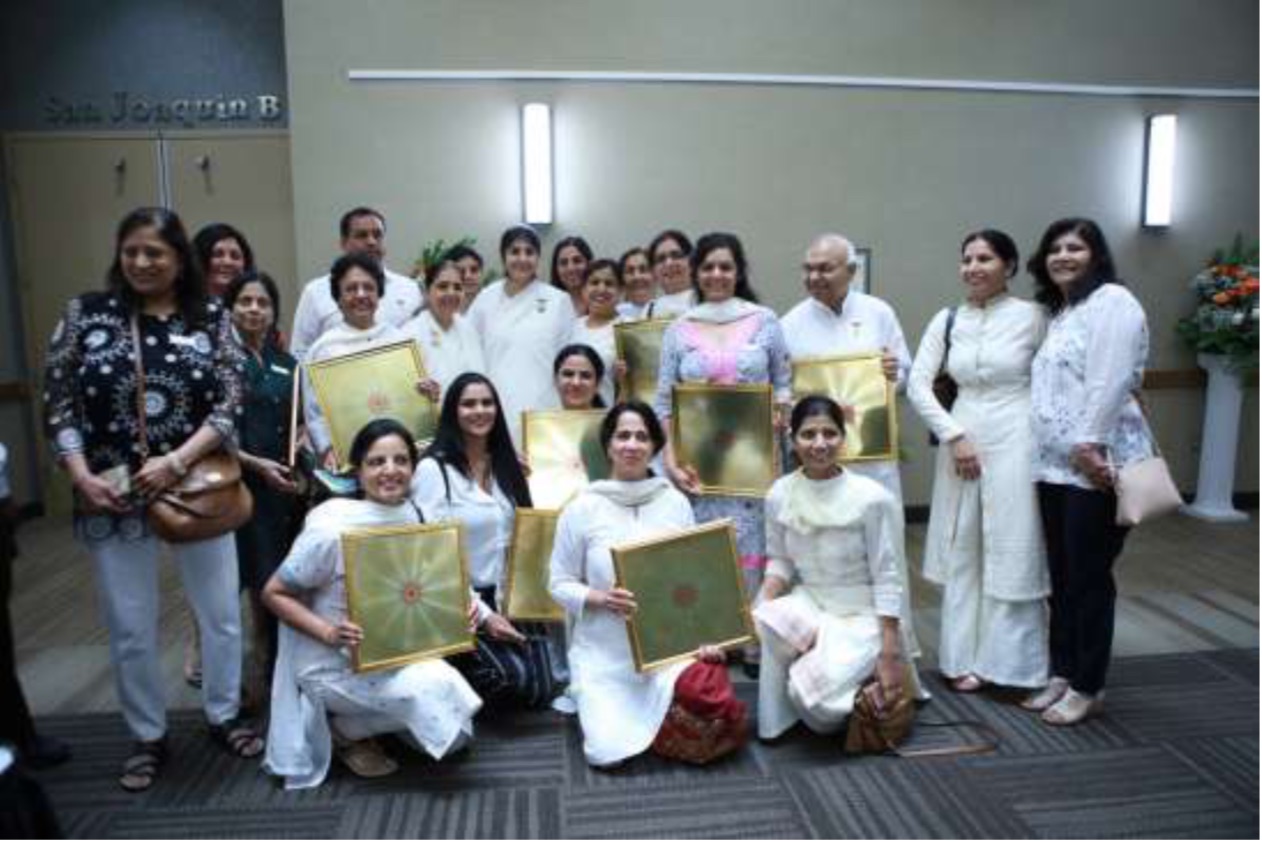 New film "Planting a Seed of Change - Brahma Kumaris USA"
4 August 2018
Dear Divine Family, OmShanti and Greetings of Peace.
On the occasion of 40 years of Brahma Kumaris service in the USA, a new film titled "PLANTING A SEED OF CHANGE" has been created. This is an Introductory film, which show cases the journey of four decades of Brahma Kumaris in the USA, with the back drop of Meditation and spiritual teachings. We have uploaded the film on Brahma Kumaris Official You Tube Channel. And sharing few snapshots of the film.
Click on the image below to view the film: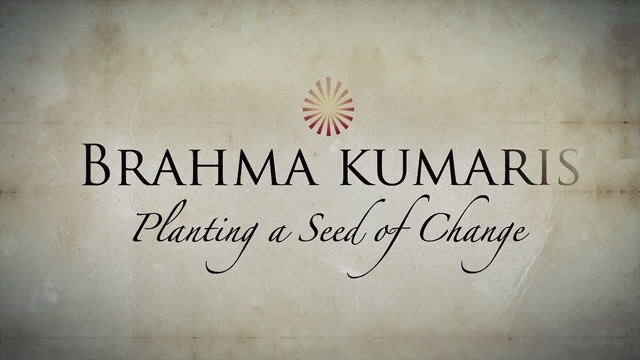 In Godly Service,
Audio Video Dept.,
Gyan Sarovar
BK Prashant bhai & Prabhu bhai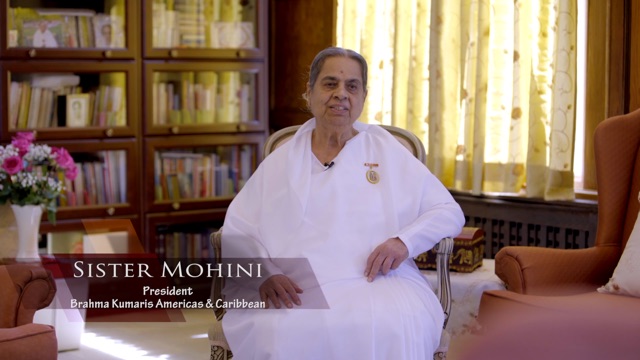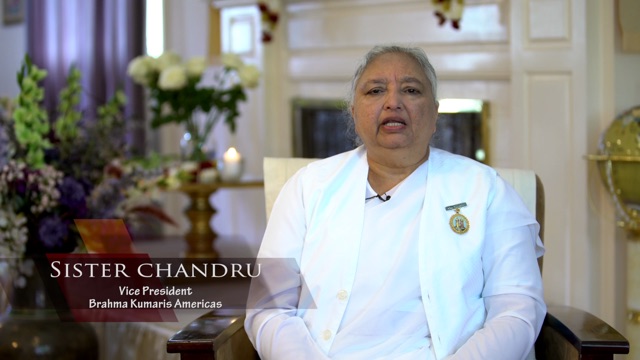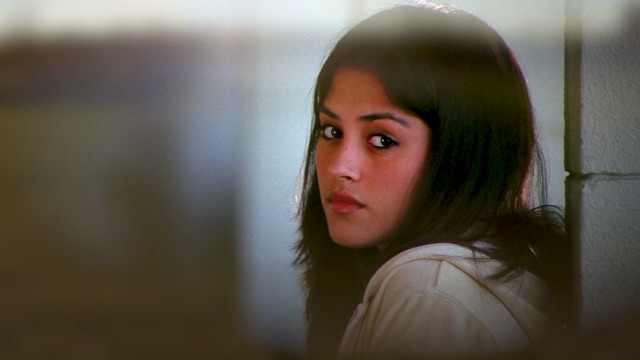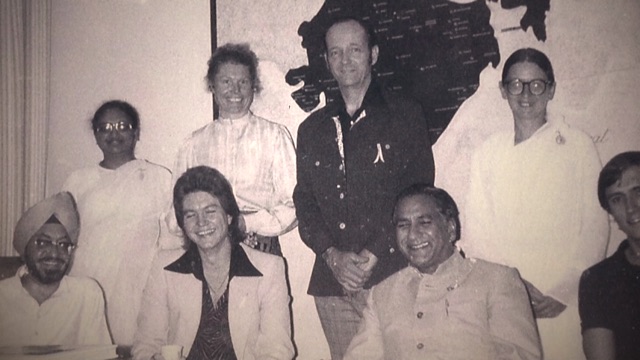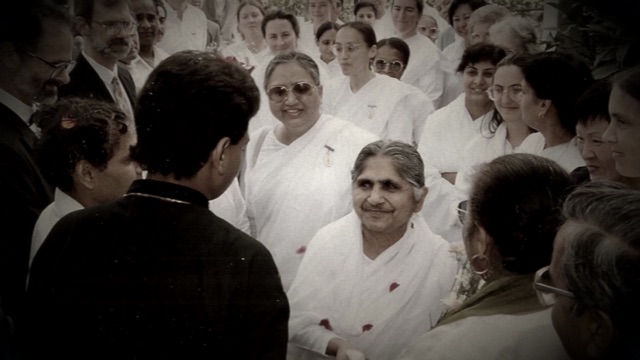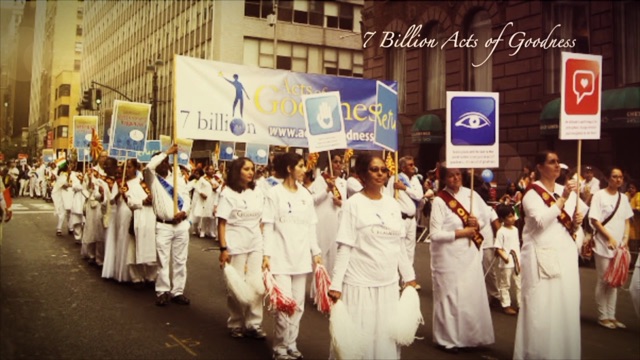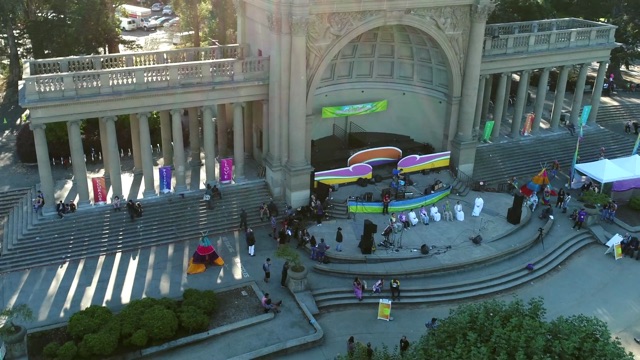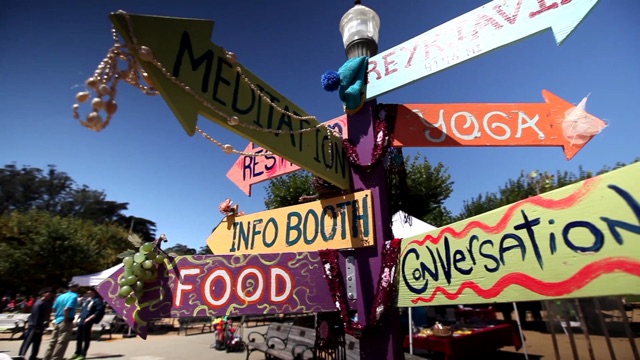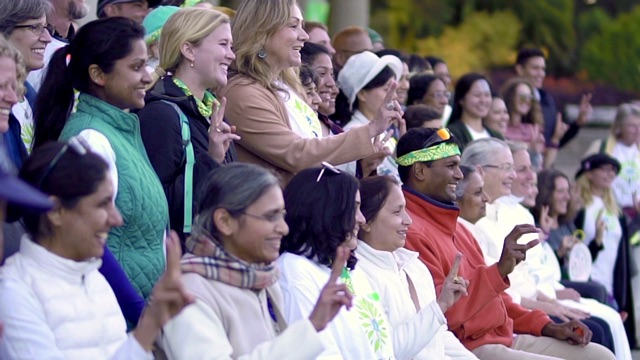 Women's Retreat at Tapasya Dham Retreat Center, Dallas, Texas USA Features Sr Yolanda of Mexico
4 August 2018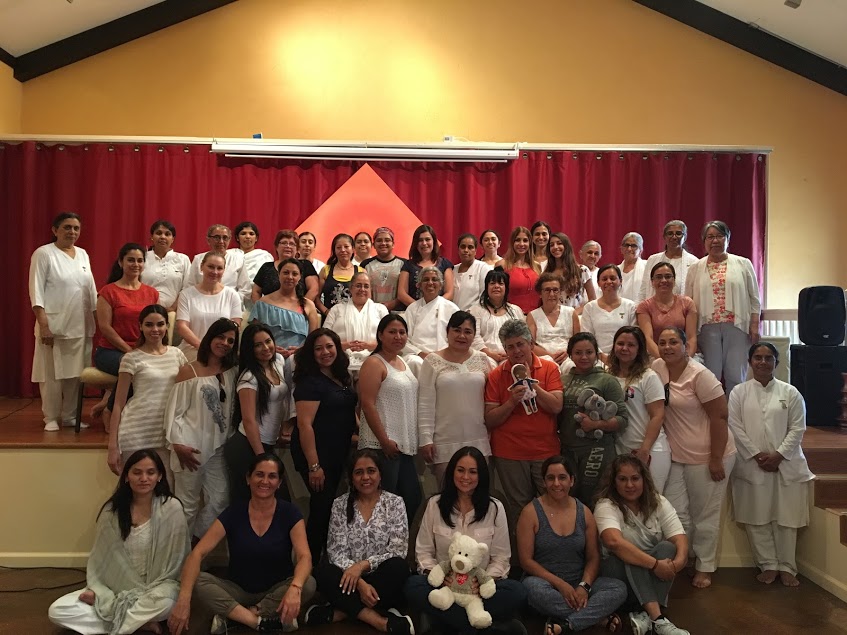 Brahmakumaris Dallas has been serving the latino community for the past several years.
Sister Yolanda's visit from Mexico to Dallas on the weekend of June/July 30/1 was very fruitful. The women who participated enjoyed the retreat "The four faces of women". They enjoyed the process of reuniting to the inner child, freeing themselves from the mask and the other creative activities. They shared that they experienced inner peace, self love and new understanding of self. They also liked the peaceful atmosphere of Tapasya Dham and the warm and welcoming vibrations from the sevadharis. At the end, they were inspired to attend Latino retreat in Delhi.
It was indeed a memorable, enriching and transforming weekend for all the participants.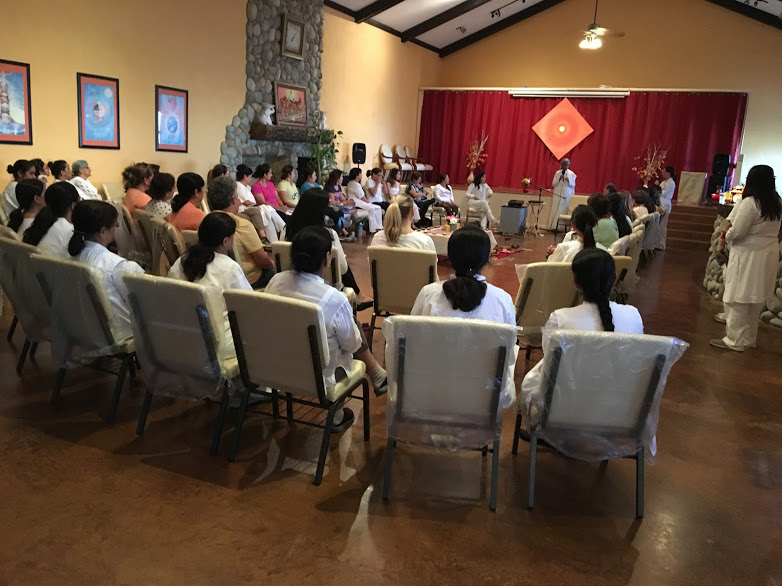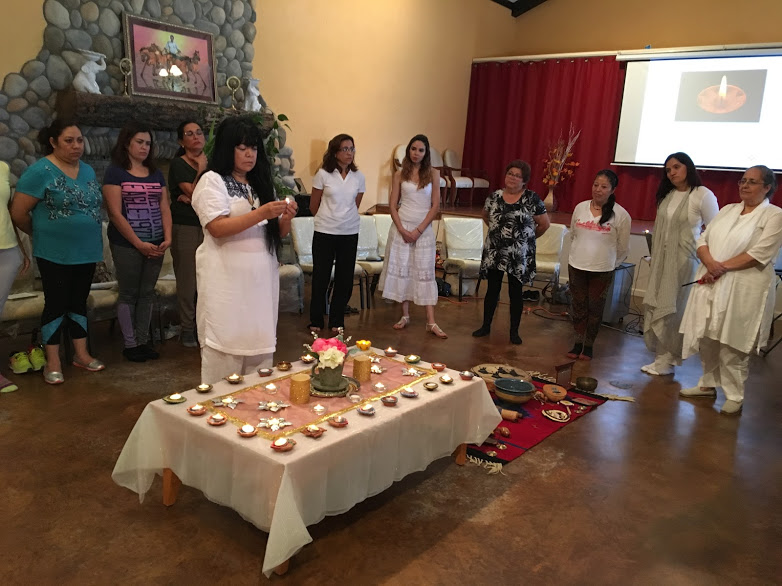 Living Values Education Newsletter for June
24 July 2018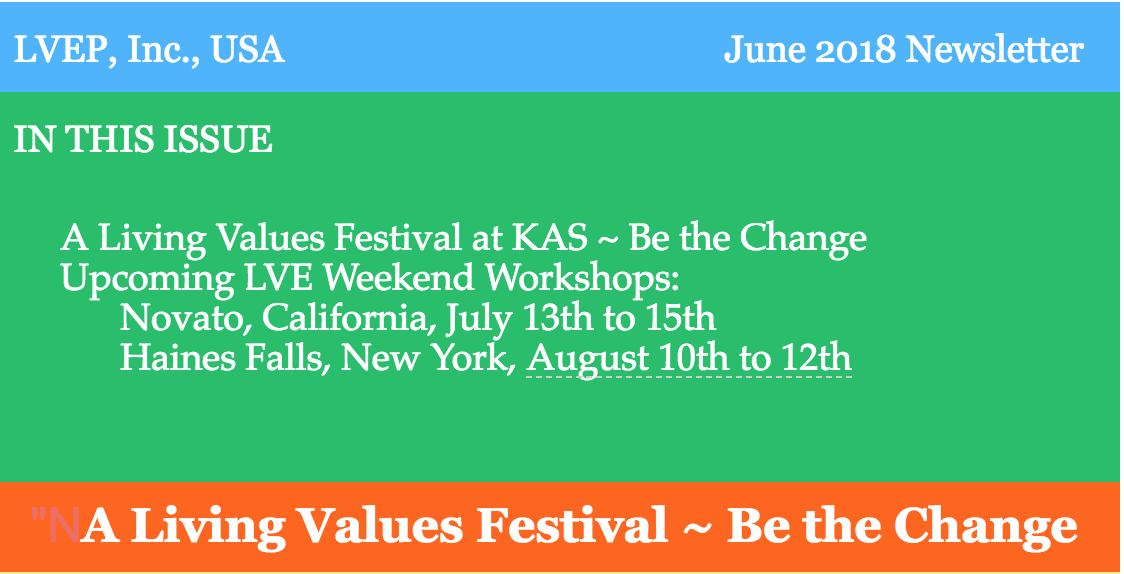 Peter Williams wrote that it was a joy to watch the smiles and feel the happiness in the hearts of children, parents and friends at the very first Living Values Festival in Kuwait as they came to live and rediscover their values. The many enthralling activities were creatively conceived and designed by Ioanna Vasileiadou and lovingly crafted through the teamwork of the Student Council, parents, colleagues and members of the wider community. The purpose of the six hour event was simple: 'Be the Change'.
The many interwoven values-based themes placed a strong emphasis on choosing to 'Live Your Values in Ethical Ways' through, amongst others, valuing the collection and re-using of recycling materials, creative artwork, fun filled games, healthy eating, physical activities and especially awakening the inner world of values.
The pictures available show that many of the activities were especially designed and hand crafted. Friends of Living Values Education who read this are warmly invited to consider adopting some of the activities in their own contexts.
Great care and time was taken to create a loving, colorful, attractive and safe environment welcoming everyone to the Festival. Soft pastel shades of fine cotton drapes adorned the courtyard overhead together with painted umbrellas around the fencing. A stage for performances was constructed, and cleverly painted old car tires with specially designed cushions were set around tables made from recycled pallets. Little touches of authenticity included values statements on tables, values-based blessing cards, flowers, simple quotations, values-based banners designed by the children and cheerfully played soft music to uplift the spirit.
One of the many highlights was the creation of a values-based garden. These wooden boxes, each painted with a different value, for example, joy, happiness, respect, etc - are now around the school with 'Peace and Love' adorning the entrance. The children's comments, with pure pride: 'This is the flower I planted'. To see the pictures and the entire article, please go to livingvalues.net and see the May 2018 Newsletter.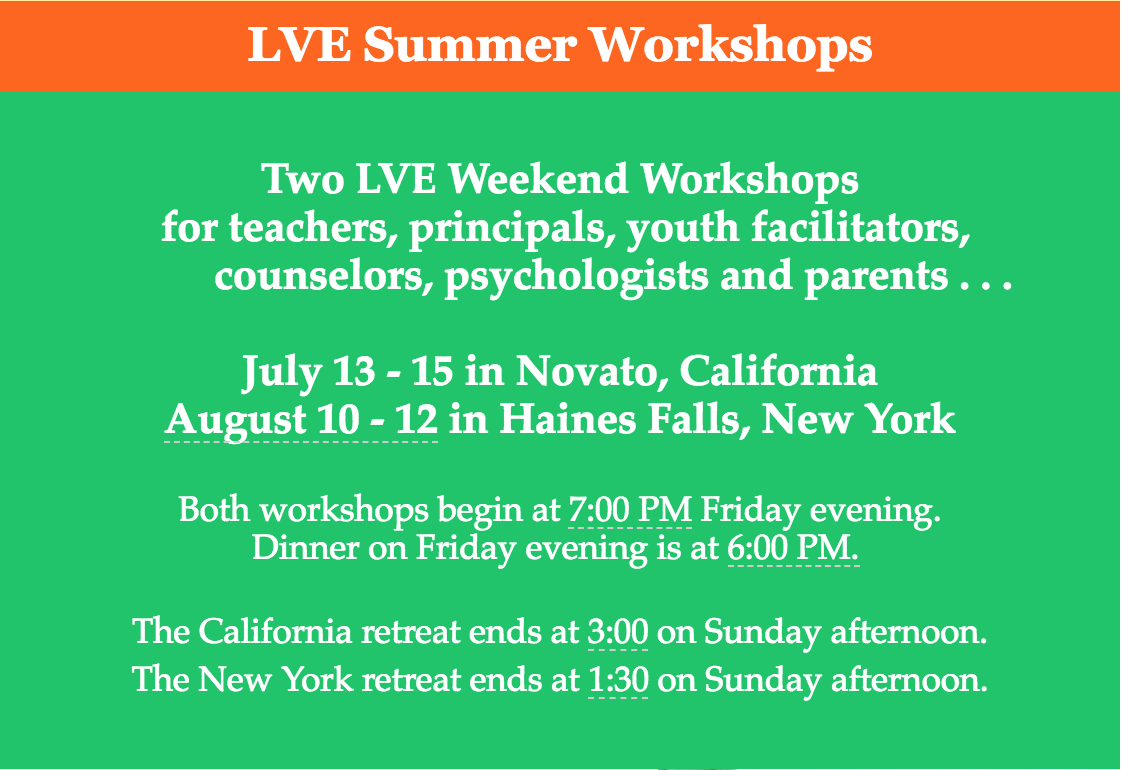 Join us for an inspiring weekend to reflect on values and a paradigm and process that builds relationship, and empowers positive choices and resiliency in young people.
Learn about methods that invite the co-creation of a culture of peace and respect, and experience activities that help young people of all ages, from toddlers to young adults, explore and develop universal values and positive social and emotional skills. Living Values Education is a comprehensive values education approach being implemented in more than 40 countries.
This workshop is highly recommended for adults who wish to help young people optimally explore and develop values. Please join us to:
reflect on the role values play in your life, schools, communities and the world;

learn about the LVE Approach and the process of developing values;

refine acknowledgement and active listening skills that allow adults to deal with young people's resistance more easily and effectively;

learn about non-violent discipline methods to help all feel and be safe and respected;

experience relaxation/focusing exercises that help young people be more centered and better able to self-regulate;

have more than 140 activities to help young people develop 12 universal values and positive intrapersonal and interpersonal social and emotional skills; and

be comfortable facilitating a process that builds positive social skills, drastically reduces bullying and has young people resolving issues with the language of values within months, inside and outside of the classroom.
Results: The most frequent themes noted by educators implementing LVE are positive changes in teacher-student relationships and in student-student relationships both inside and outside the classroom. Educators note an increase in respect, caring, cooperation, motivation, and the ability to solve peer conflicts on the part of the students. Aggressive behaviors decline as positive social skills and respect increase.
LVE helps educators hone quality teaching skills to create a safe, caring, values-based atmosphere for quality learning. Young people learn to use the language of values to reflect on challenges and generate positive solutions. Please see our website for research results and success stories.
Parents benefit immensely from this approach and note improved relationships, more peace and cooperation in the home, and an understanding of how to help young people develop positive and protective social skills, and deal with bullying and social media concerns.
Facilitators:
Diane G. Tillman will lead both workshops. Diane is a former School Psychologist, Licensed Educational Psychologist, MFT, and the primary author of the award-winning LVE series of books. Her most recent book is "Nurturing with Love and Wisdom, Disciplining with Peace and Respect: A mindful guide to parenting".
Ed Wondolowski and Stephanie Kerr will be co-facilitating the retreat in New York at the Peace Village Learning and Retreat Center. Ed Wondolowski is an Emeritus Professor of Management, Bentley University, and a past president of LVEP, Inc. Stephanie Keer is the Education Solutions Manager at Konica Minolta and an adjunct Professor of Psychology, New York University.
Annie Jorgensen and Kyoko Kimura will be co-facilitating the retreat in California. Annie has a Master's in Educational Counseling. A retired primary and special education teacher, she taught LVE for ten years in the classroom, with stellar results. Kyoko, a gifted flutist, is a music teacher in the public school system who enjoys combining values education with music instruction.
Cost: There will be a $40 charge for the workshop to help cover LVE expenses. For those staying at the retreat center, please plan to make a separate donation for meals and accommodation.

Sister Shivani visits Vancouver BC, Canada
22 July 2018
The Vancouver Family was deeply grateful for this opportunity to serve many souls by being part of the Awakening West Coast Tour. Not only was this a chance to enjoy the presence of Sr Shivani—but it also was a wonderful moment which united the hearts, minds and hands of the Canadian Family.
Many thanks to Br Eric, the Canadian National Coordinator, for his constant support in making sure everything went smoothly.
Many thanks to Latabhen (Toronto) for her generous support in so many areas, including care of the many guests accommodated. We also deeply appreciated the presence of Sr Sangeeta (Ottawa) who proved to be an all-rounder!
Many thanks to Sr Judi (Calgary) who was always ready to help.
Many thanks also to Sr Tanya (Montreal) who, together with Judibhen and the young Vancouver angels, provided a touch of sweetness.
Countless thanks to the brothers and sisters of the Vancouver Family, where all became magical with each tireless and loving nger of cooperation!
Finally, there are no words to describe the gratitude felt towards Baba and Drama—together making the impossible, possible!
Click here for full report with photos.


Didi Chakradhari's visit to centers in Dallas, Texas and Oklahoma
22 July 2018
Didi Chakradhari's recent visit to centers in Dallas -Texas and Oklahoma.
The BK Dallas family was very fortunate and grateful to BK Sr. Ranjan for inviting and arranging Chakradhari Didi's visit to Farmers Branch – Dallas Center, Tapasya Dham Retreat Place- Pilot Point, Arlington Center - Texas, Cedar Park-Austin- Texas and Edmond Center- Oklahoma, in the end of the month of May,2018.
She was accompanied by Bharti Behan (from Lotus House - Ahmedabad).
Tapasya Dham Retreat Place-The Brahmin family had the fortune of attending a retreat in which the theme was "From Limited to Unlimited". In this retreat apart from Didi's talk, Sr. Ranjan interviewed Didi which was very interesting and beneficial. Many of Didi's experiences with Mama and Baba were also shared in the morning classes.
During this visit Didi gave many public talks on topics like - "Solving Inner Conflicts"- in Dallas, Cedar Park- Austin and in the Oklahoma city Downtown Library.
"Self Unfoldment -a special event for women's empowerment" - in which she talked about how to tune in to the innate qualities of one's real self and learning the art of balancing daily responsibilities and fostering self growth - Dallas Center
"Attainments through Raja Yoga meditation" - Arlington center
We are all very grateful and thankful to Chakradhari Didi and Bharti Behan for taking out their time to visit us. Chakradhari Didi's loveful and humble nature and her words of wisdom has touched the hearts of many souls in making self effort and self progress.
In Baba's Yaad
Dallas Family
Dallas (Farmers Branch) Center.
"Solving Inner Conflicts" - Thursday 17 May, 2018 from 7:00pm to 8:30pm
More Photos: https://photos.app.goo.gl/qt1wJyCLvwyLcRhr1
Video : https://youtu.be/addme/Hav_slNtLGOtz1sZFtGPwu4t73xOk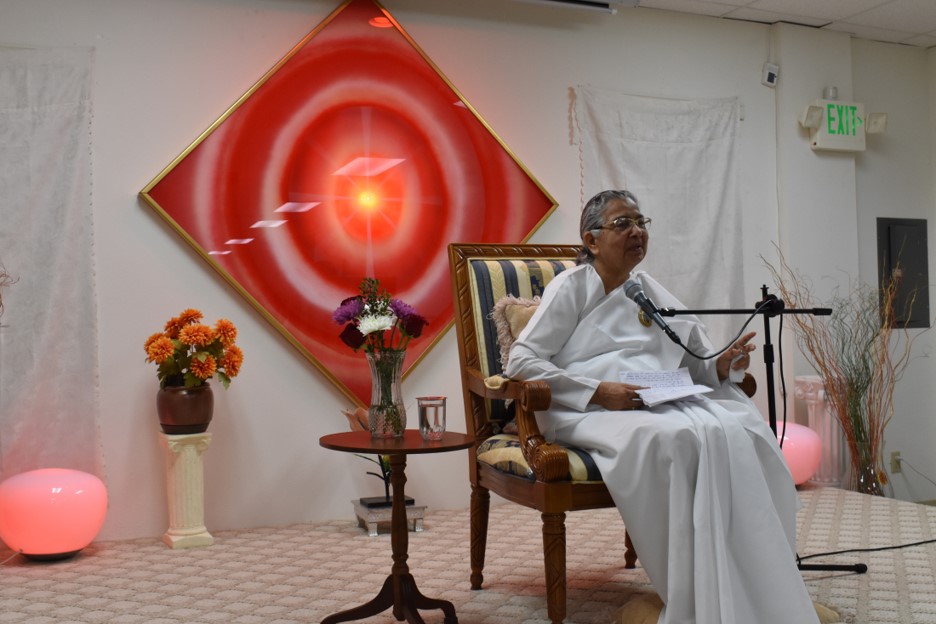 BK Retreat at the Tapasya Dham Meditation Home, Pilot Point Texas
May 18-20, 2018
More Photos: https://photos.app.goo.gl/9fLob11bfk3Spzde8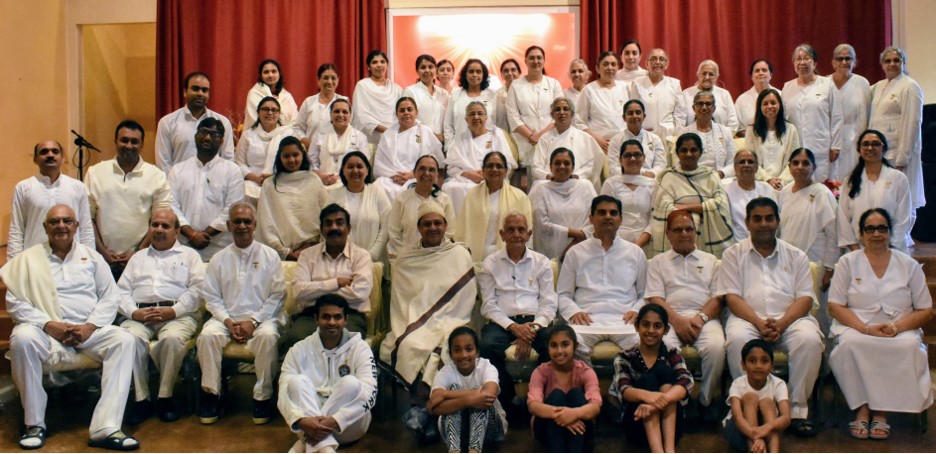 Women's Program with Didi Chakradhari
"Self-unfoldment " – Wednesday, 23 May, 2018 at the Farmers Branch Center (Dallas), Texas
Tune in to the innate qualities of your real self. Learn the art of balancing your daily responsibilities and fostering self-growth.
More photos: https://photos.app.goo.gl/YPJl0Lxj9kIxrAkc2
VIDEO: https://youtu.be/addme/ma_c5_bzUAMyDNLk3dEPCarMT0U3bQ
Attainments through Meditation
at the Arlington, TX center, Tuesday, 22May, 2018 7:00-8:30pm
More photos: https://photos.app.goo.gl/oHXpixOb5MIxJbdU2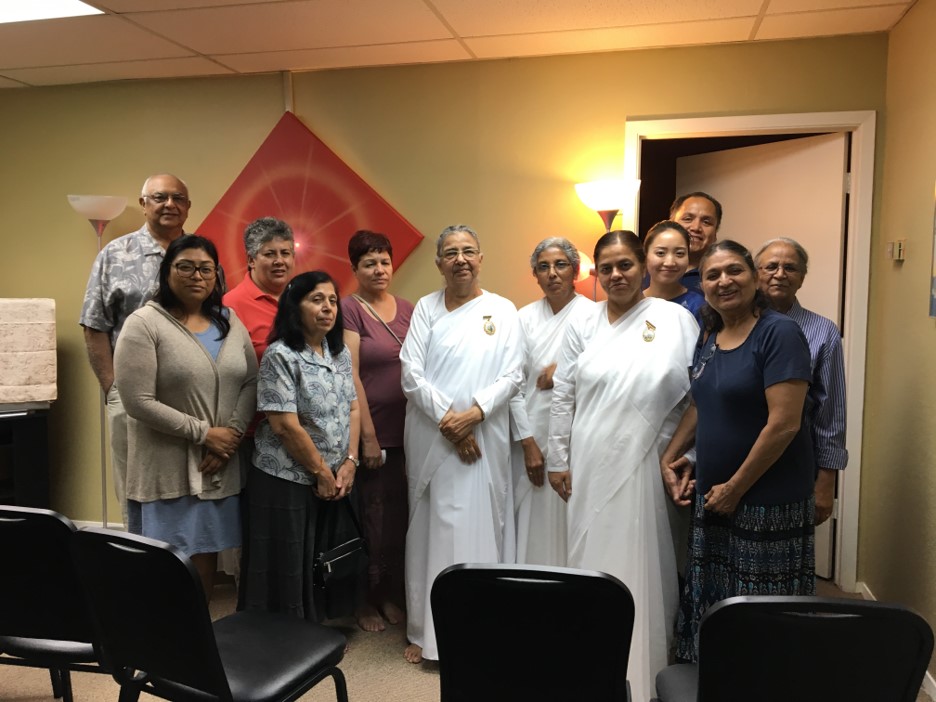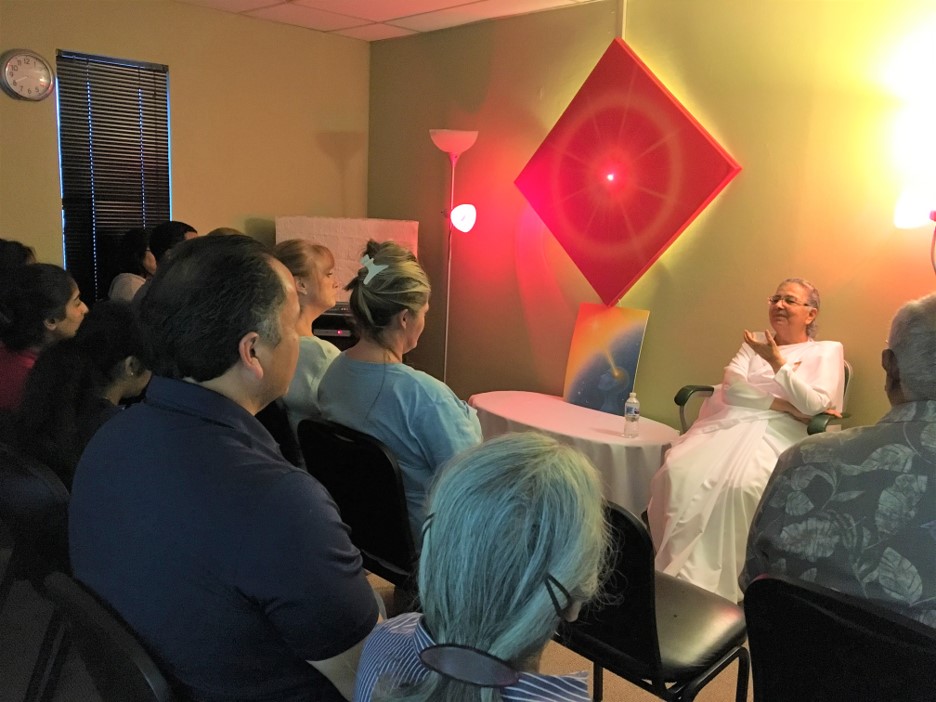 Solving Inner Conflicts with Didi Chakradhari
Ronald J Norick Downtown Library,
Oklahoma City, Oklahoma
Sunday, 20 May, 2018 3:30 -5:00pm: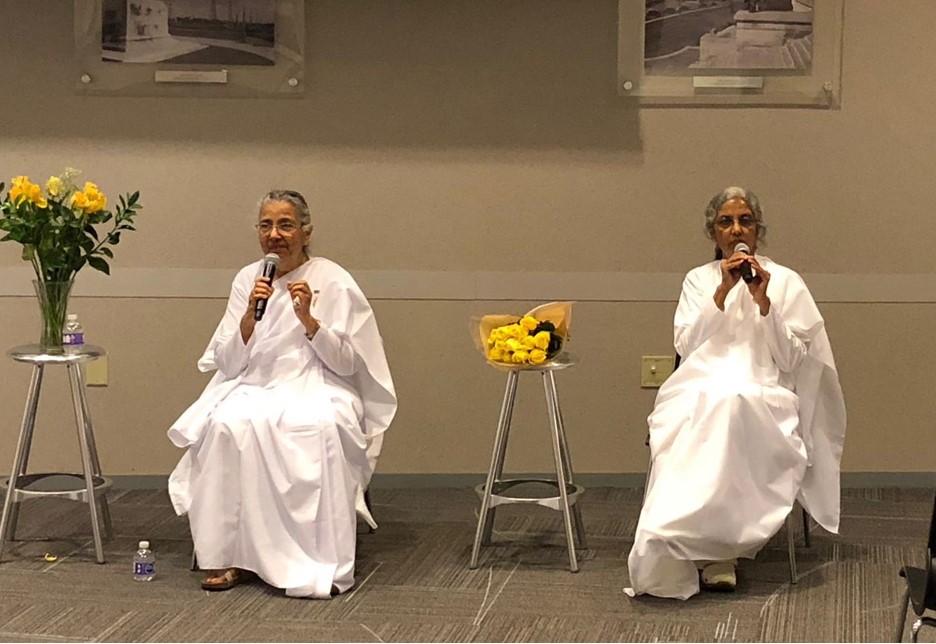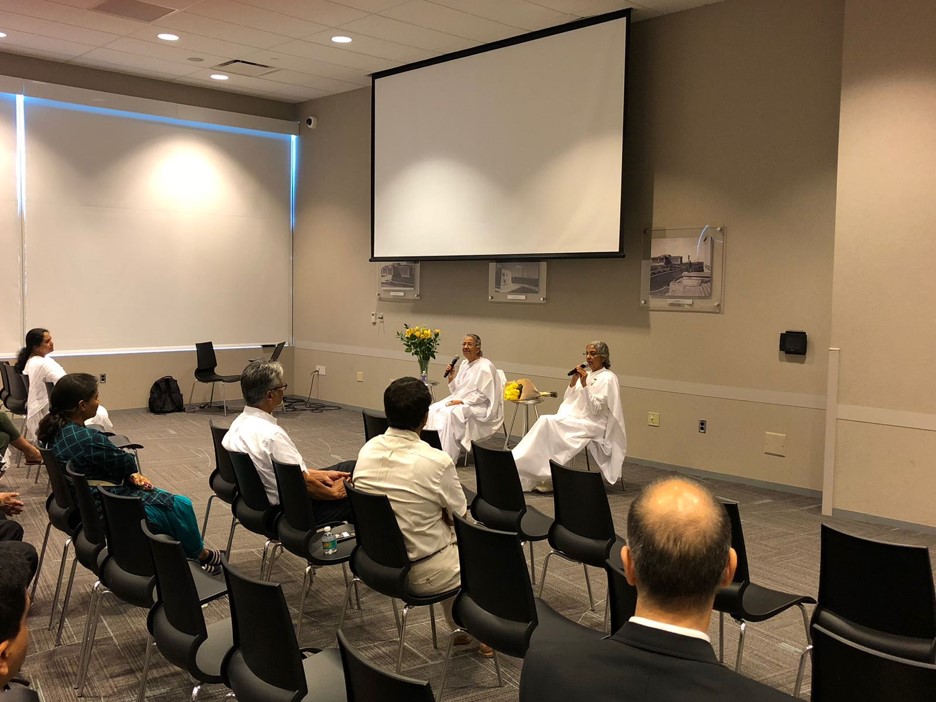 Solving Inner Conflicts by Didi Chakradhari
Friday, 25 May 2018 6:30-8:30pm Cedar Park, Texas near Austin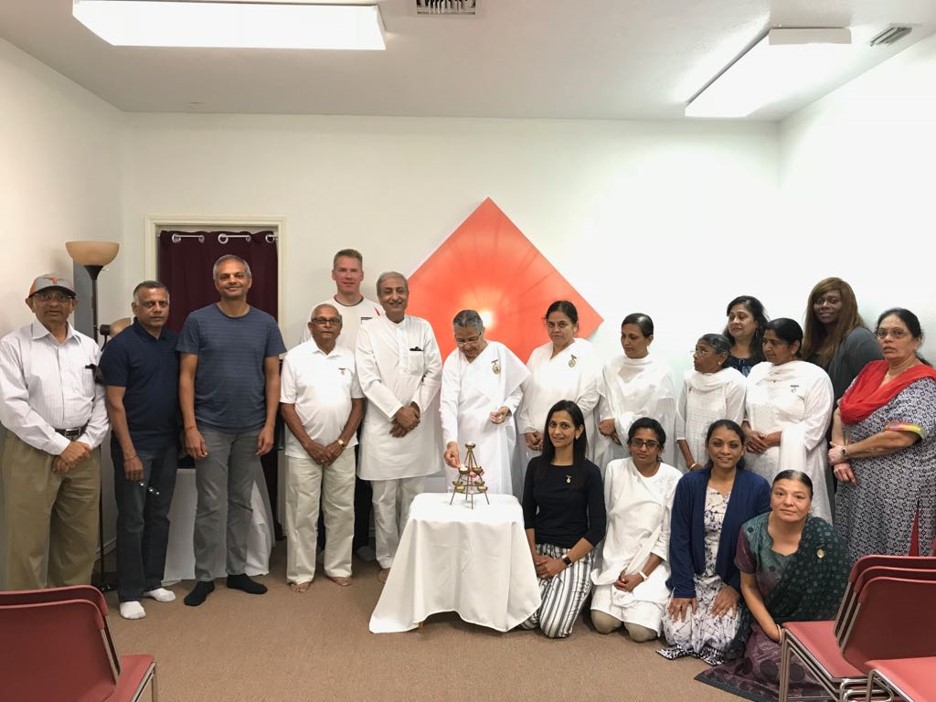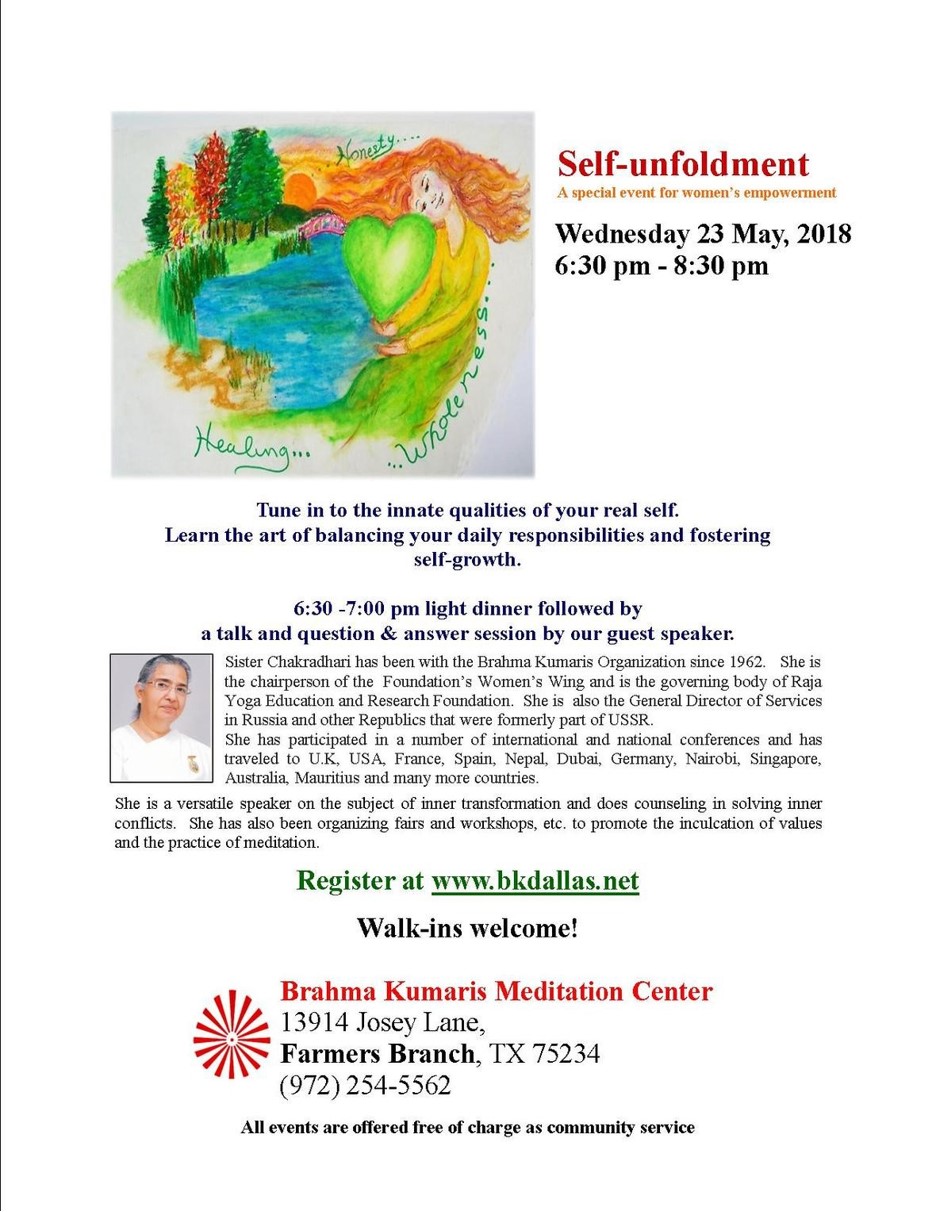 Brahma Kumaris Florida Service News - June 2018
21 July 2018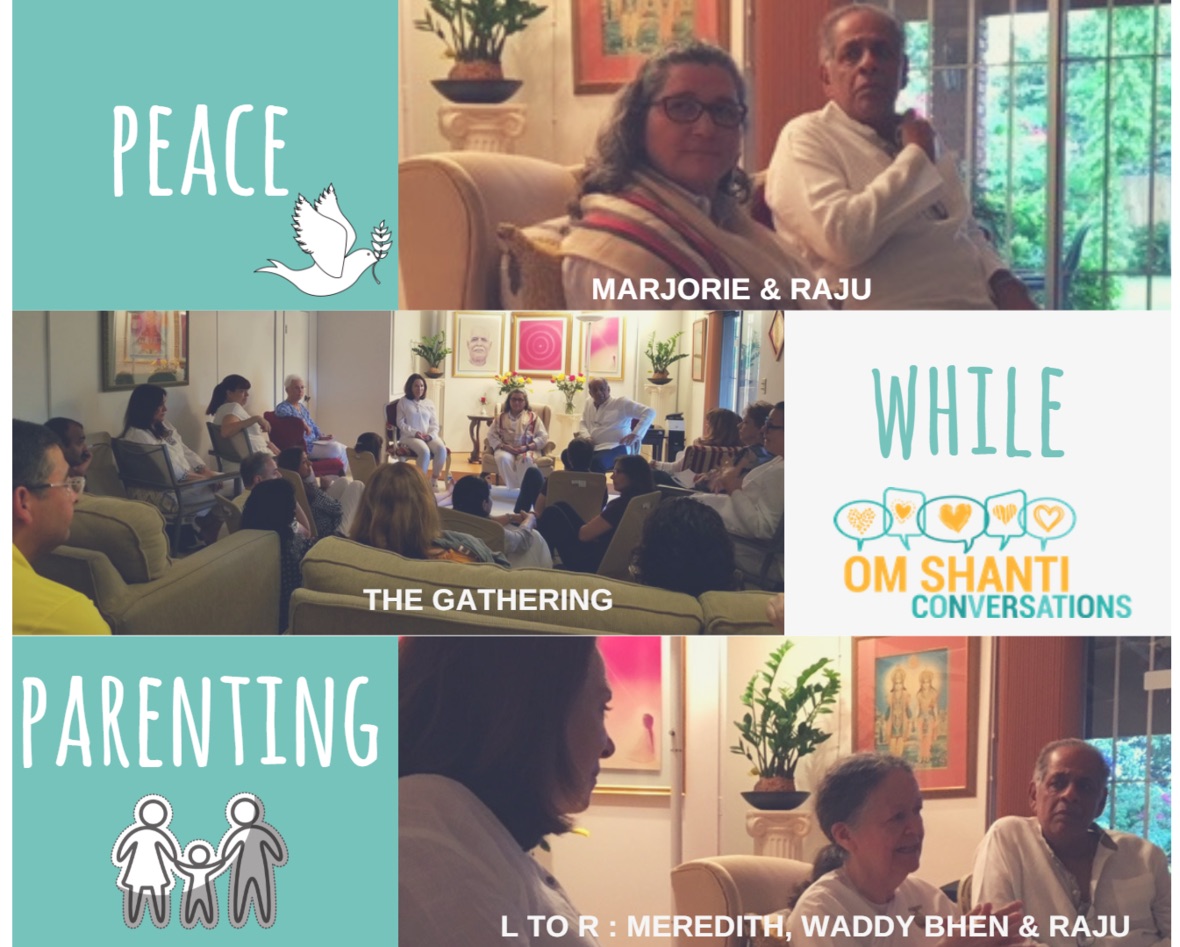 Peace While Parenting ~ an Om Shanti Conversation
June 24: On Sunday, the BK Miami Center held its 5th Om Shanti Conversation. About 25 souls participated, including several first-timers.

A panel of three senior BKs - Meredith, Marjorie, and Raju shared experiences and insights on this topic. As a mental health professional and family therapist, Marjorie also offered ideas about communication and self-care.
Kathy facilitated the evening and began by inviting participants to reflect first on their own childhoods. The first thing that emerged was a frequent experience of anger within families. Often that cycle was repeated with their own children. The discussion was animated and at times emotions ran high.

When asked what attracted participants to attend, most said they were "looking for answers" or "seeking solutions". When asked why they were so engaged in the conversation, several answered "someone is listening", "I realized I have something to offer", "I feel I'm not alone."
Waddy offered spiritual reflections on our divine parent, and gave a guided commentary to return us to a spirit of innocence.
Click here for detailed report with photos.

Request for Blessings from N. American BKs
13 July 2018
This year marks the 60th anniversary for Sister Mohini and the 50th anniversary for Sister Jayanti of their service to Baba's yagya. We will be celebrating them both at the BK retreat at Peace Village from Friday, September 27, through Sunday, September 30. At that time we would like to present them both with a book of blessings, from the hearts of each of you from the USA and Canadian Brahmin family.
If you are so moved, please send a separate blessing of no more than 50 words for Sister Jayanti and for Sister Mohini. We will incorporate these blessings into a gift book to be presented to them during the weekend. Note: If your blessing is longer than 50 words, we respectfully will shorten your blessing to the proper length.
Perhaps when thinking of the blessing you want to write bring an image of them in your mind and try to touch the essense of who they are and what they mean to you.
Please send your blessing no later than August 1st to Sister Gayatri at Gayatri.naraine@us. brahmakumaris.org.

40th Anniversary of BKs serving the USA Coincides with Sister Shivani's West Coast Tour Stops in San Fransisco and Anubhuti Retreat Center
1 July 2018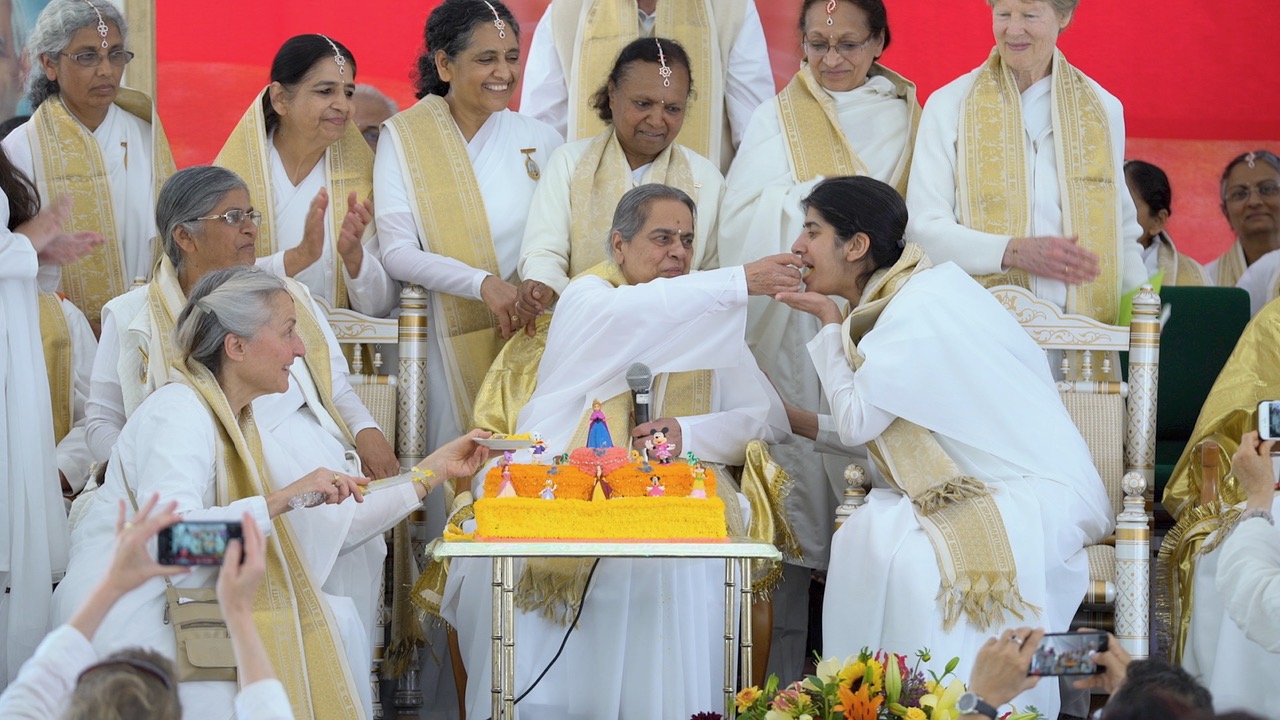 Brahma Kumaris Celebrated their 40th Anniversary serving the USA with Sister Shivani on June 14th, 15th and 16th
Three large events were hosted at the Anubhuti Retreat Center in California by Sister Chandru, Celebrating 40 years of Service in the USA with Sister Shivani.
There was a public event on Friday, June 15, called 'Awakening: Gift of Happiness' with Sr. Shivani.

On Saturday, June 16, there was a special morning celebration with Sr.Mohini, Regional Coordinator of the Americas, and many instrument souls responsible for bringing God's message of love and peace across the country. Many friends, contacts and special guests who have served with the Brahma Kumaris over the four decades also attended.

Events continued in the evening with a series of talks by Sr. Shivani and Sr. Mohini. Hundreds of souls from the Bay Area attended. Topics included 'Gift of Happiness' and 'Love & Forgiveness'. Please enjoy the full photo album here: https://photos.app.goo.gl/n32RfttPVbqEiJYk6 .
Om Shanti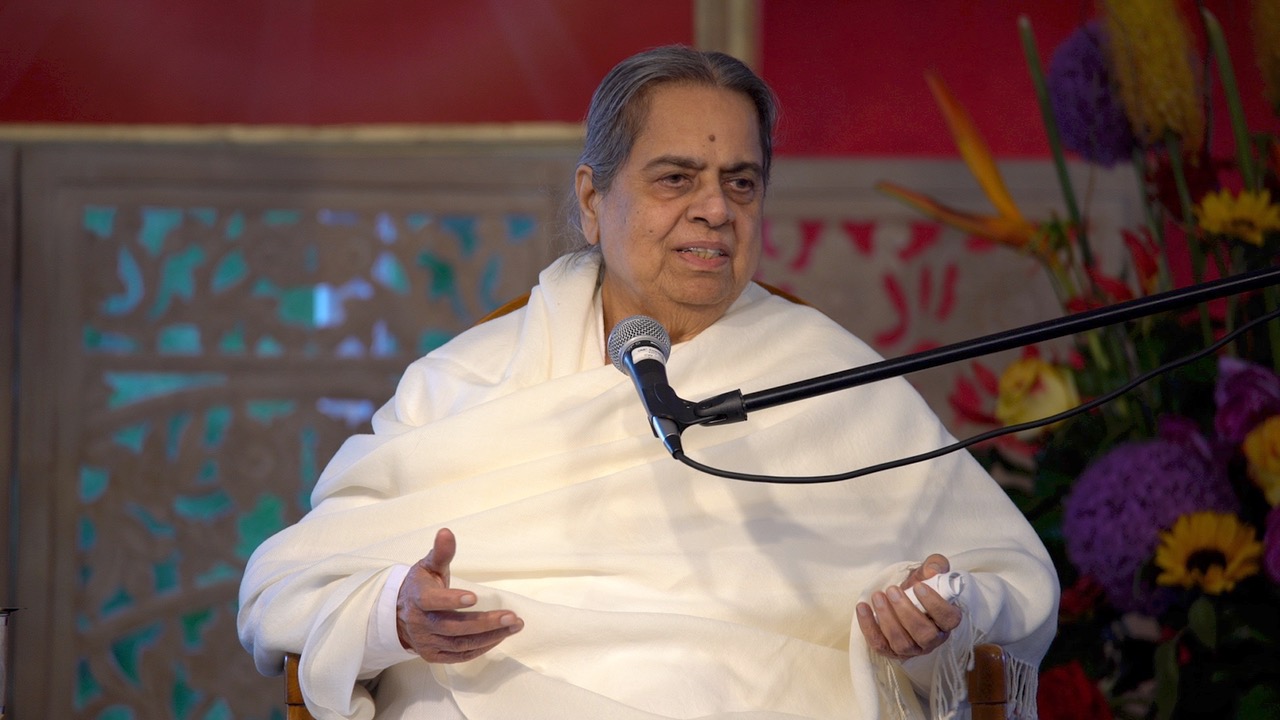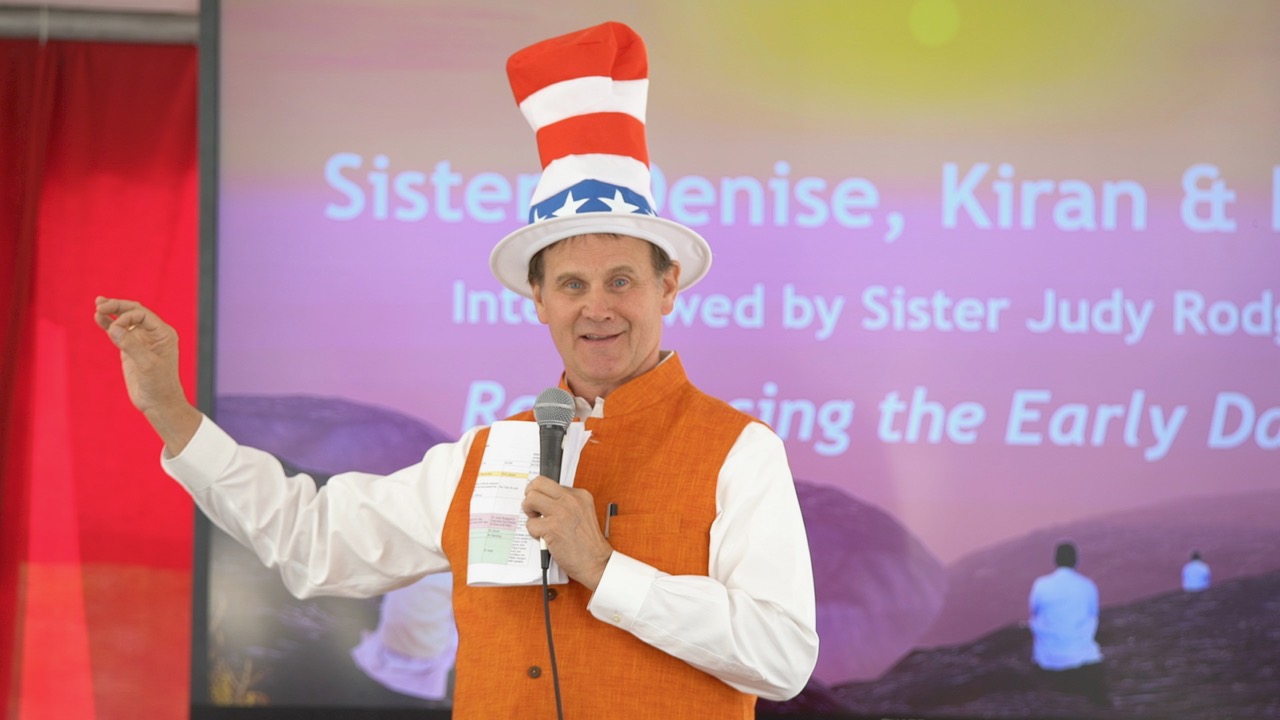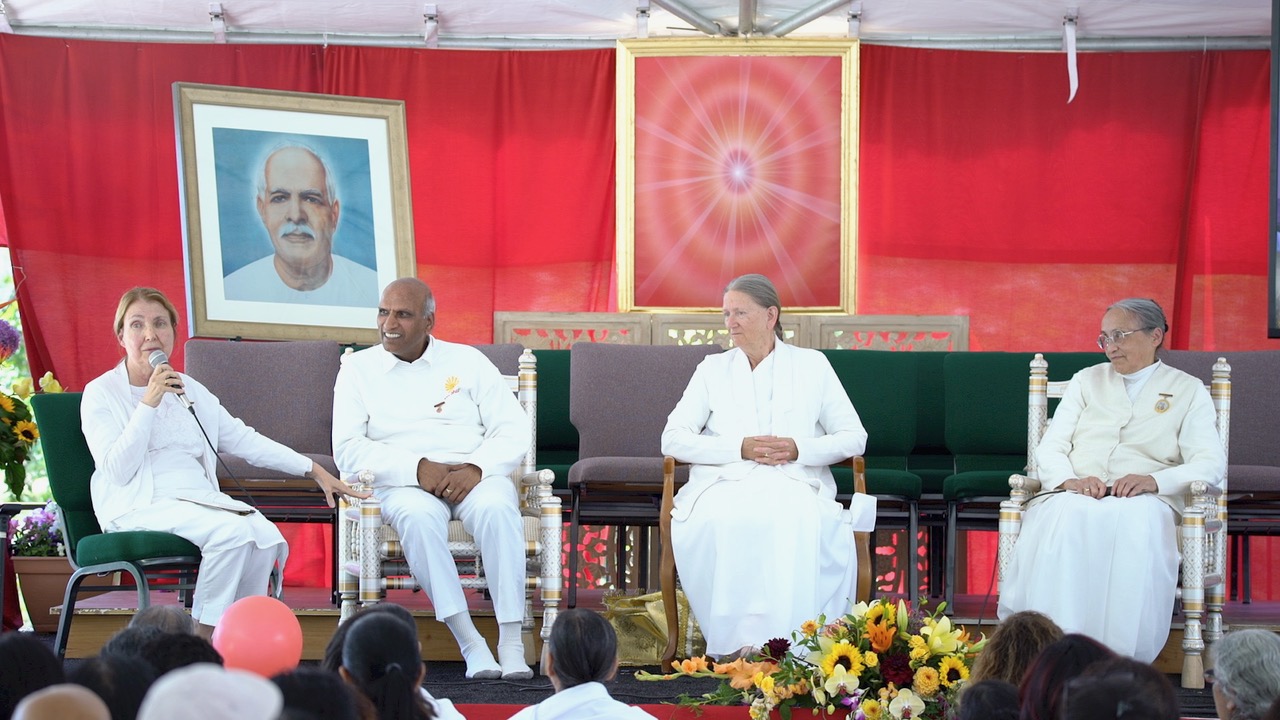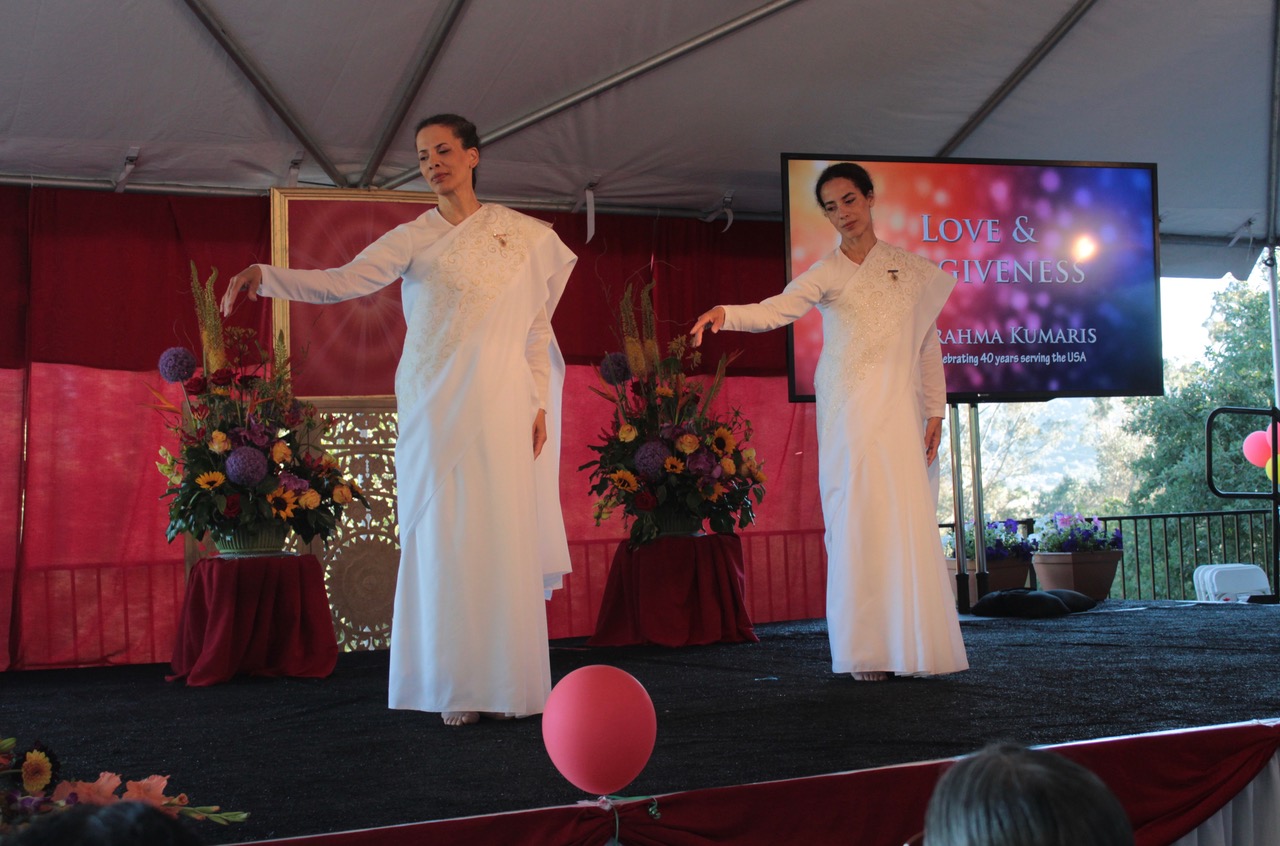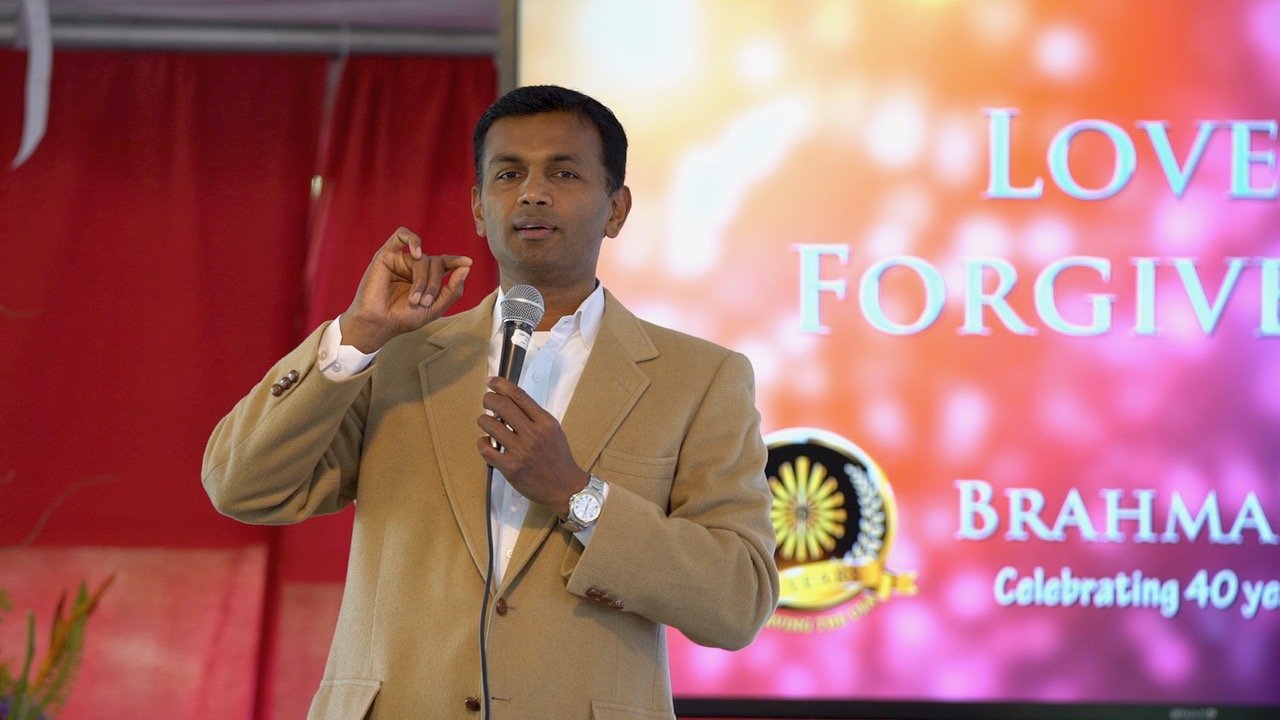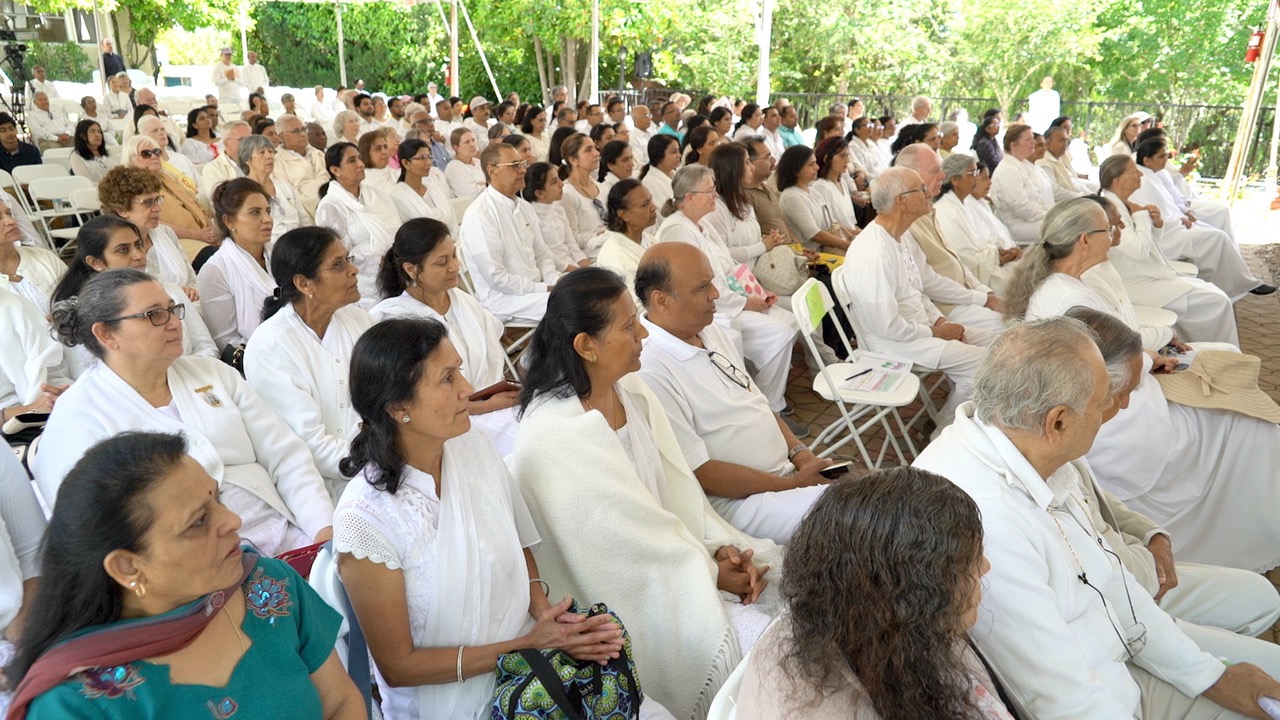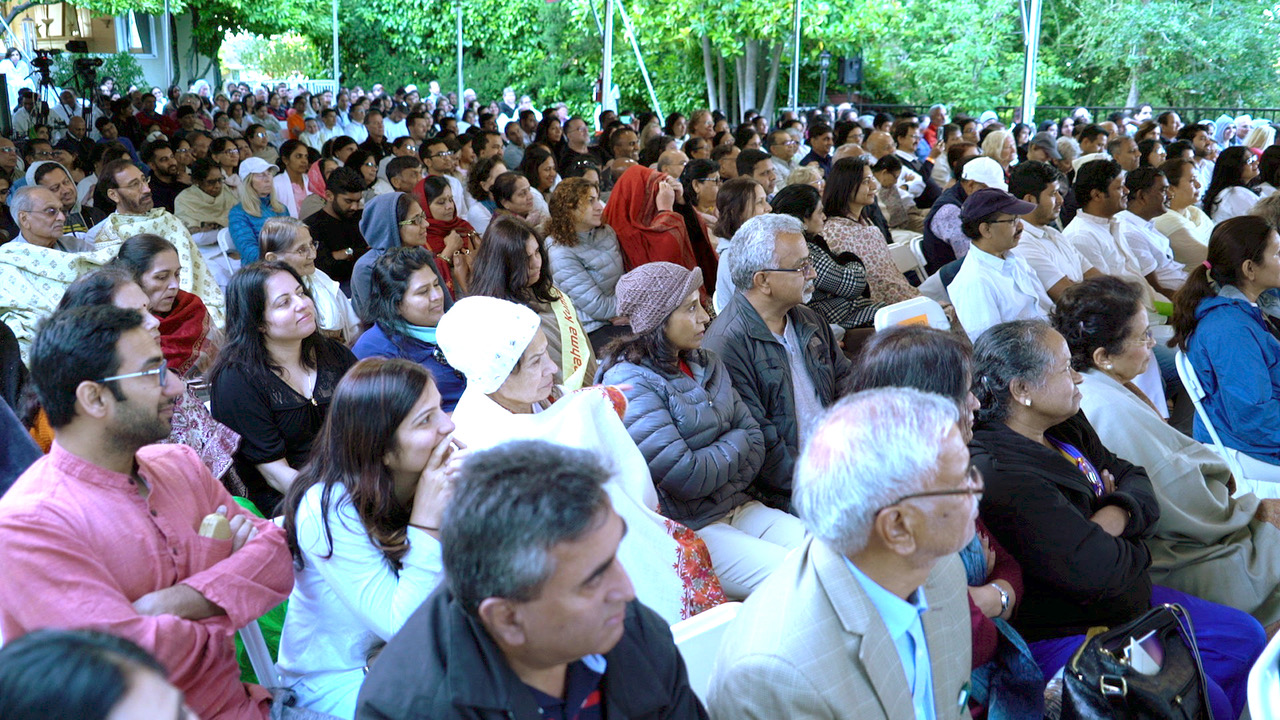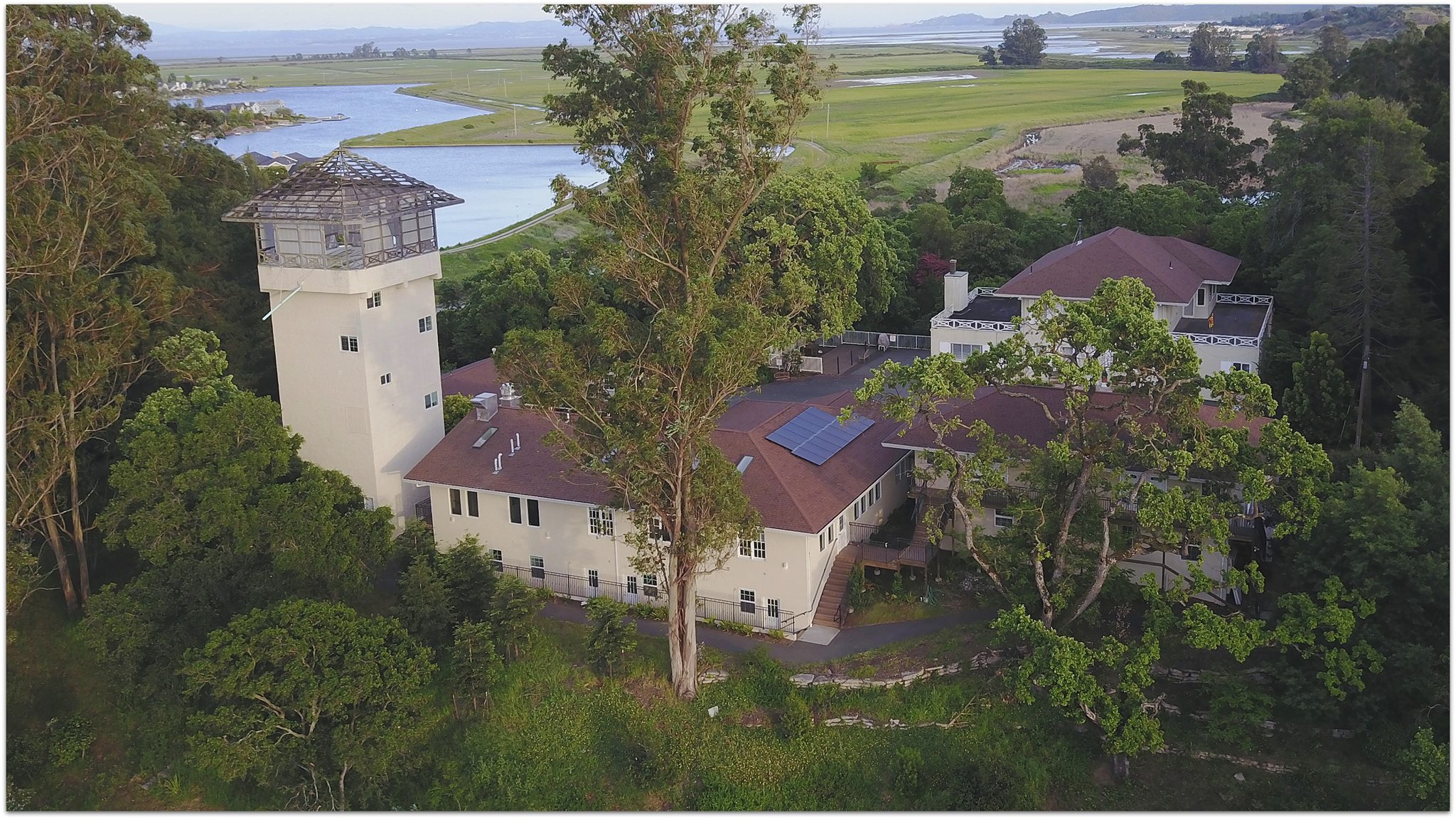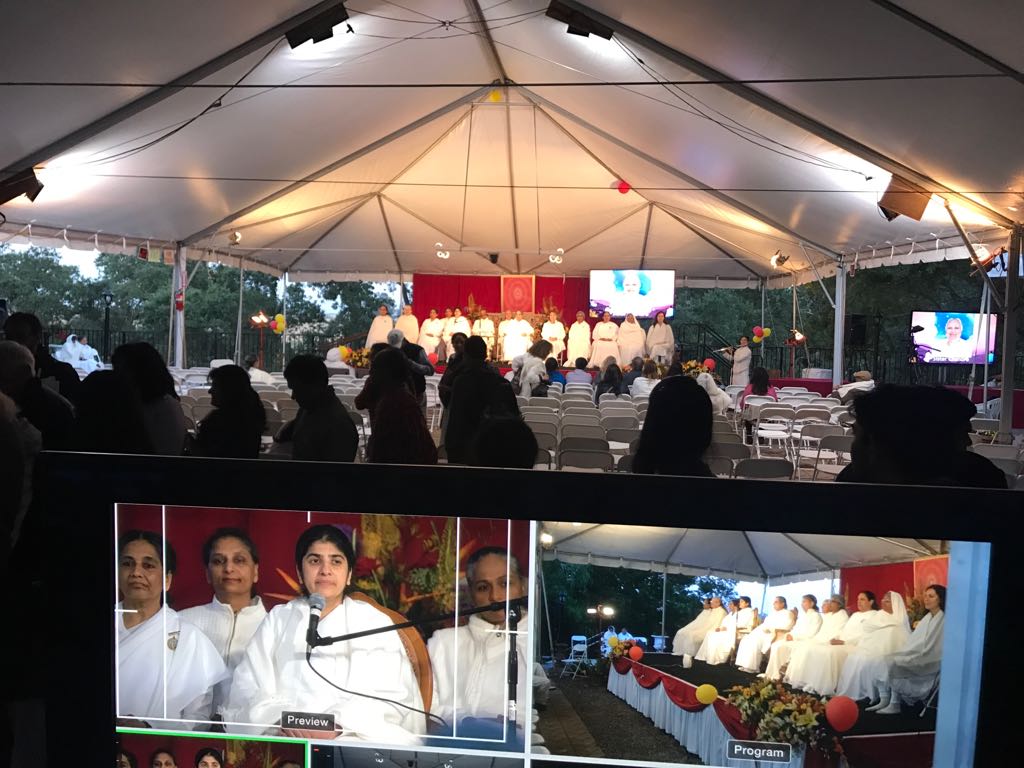 Peace Village Regional Retreat Video by Bhavna Behn from Delray Beach, Florida
29 June 2018
Om Shanti,
Please enjoy this beautiful video of the Teachers/Regional retreat in Peace Village.
The images are beautiful. Baba's message is inspiring.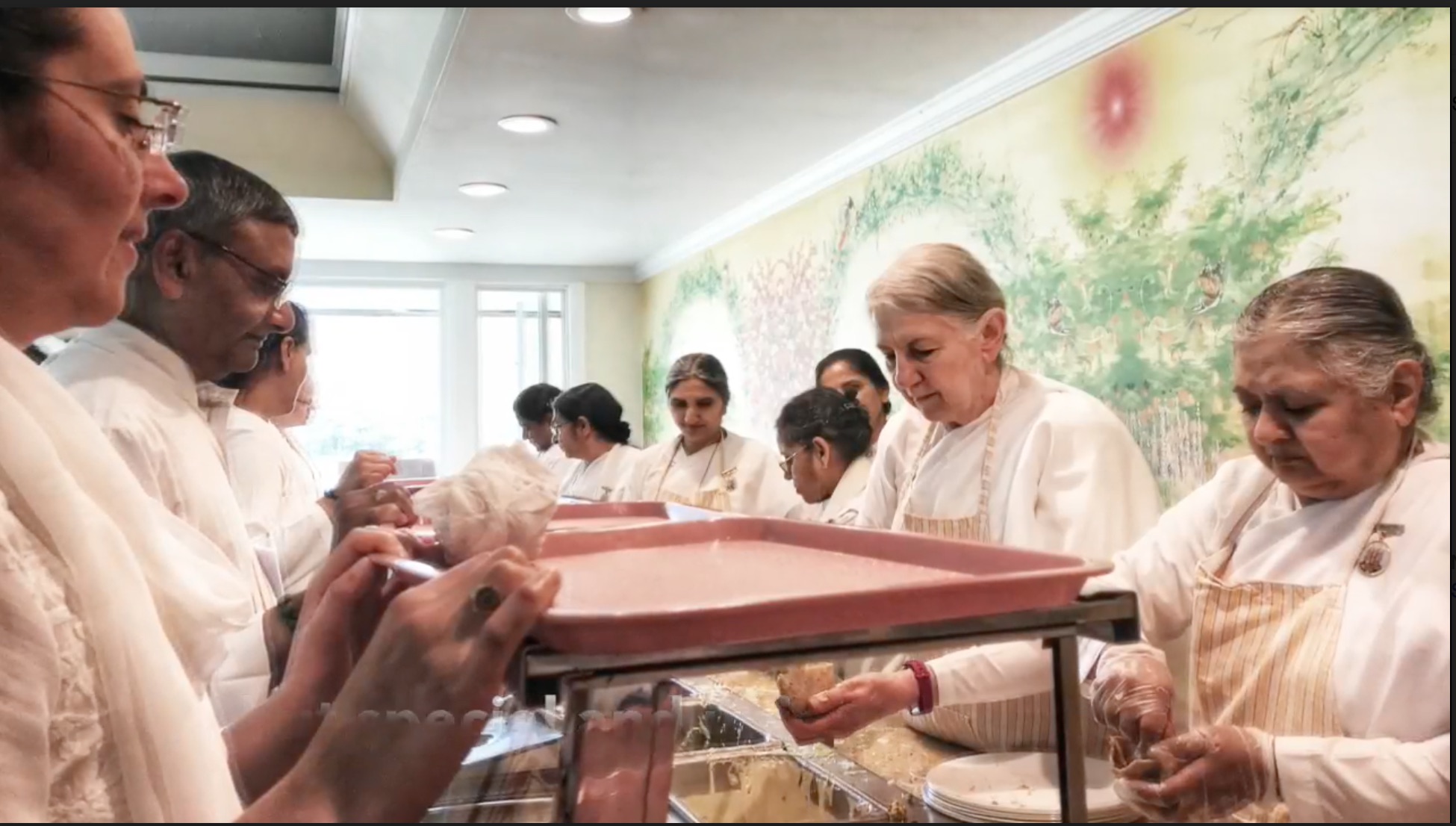 Click above image to play the images.
Best Wishes,
Bhavna Bhen

Bostons BK Organize Youth Program: "Discover Your Best Self"
29 June 2018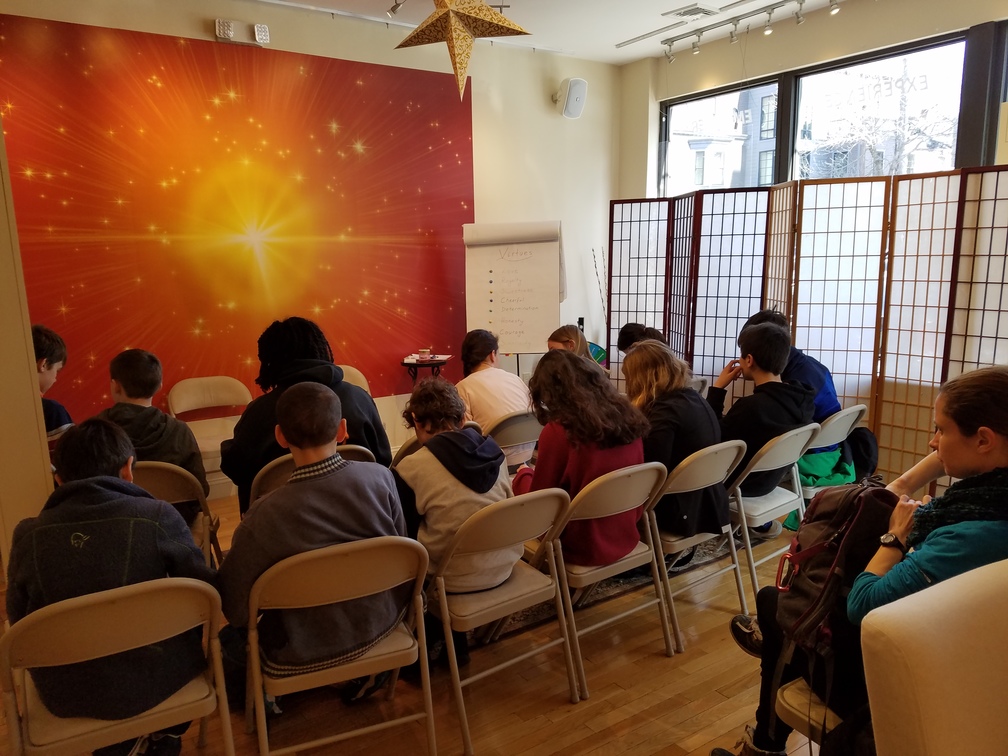 The Boston USA Brahma Kumaris center brought about newness in service by organizing a program for youth at their Inner Space location in Harvard Square. The theme of the program was 'Discover Your Best Self'.
The youth group was comprised of 13 children between the ages of 11-14 years, and they were accompanied by their two teachers, who also participated in the program. The youth were introduced to the concept of positive thinking and thought vibrations. An exercise of this energy exchange was demonstrated by having them all participate in exchanging different colored stones. This illustrated to them the constant thought vibrations that are being exchanged during their daily interactions. They physically removed the darker colored stones to illustrate the point that they have the ability to remove negative thoughts and keep the positive ones, highlighting their own inner power.
They were taught to honor themselves by not comparing and competing with others, but to appreciate their own qualities. An exercise to reinforce this concept was done with them writing out their own unique qualities on a star card and sharing these qualities with the group. The youth were also taught different techniques to use their breath as a calming tool to reduce anxiety in various situations.
The feedback received from the teachers on this program was very positive, and they felt that the children were able to discover their best self.
Teacher's remarks "we both loved the visit to Inner Space Harvard Square. You were so welcoming and all the activities you included were very age-appropriate for our students. In addition, the activities complimented very well our student exploration program 'Discover your best self'. Our students were very positive about our visit and found the activities very engaging. Thank you so much for a fun and educational morning at your place."


BK Youth Camp and Retreat: Peace Makers at Peace Village, July 1-6
16 June 2018
Please make sure this gets announced to your BK students this weekend, June 9th and 10th
You are warmly invited to attend our annual BK Youth camp and retreat to be held at Peace Village from Sunday July 1st (arrivals from 5 PM) to Friday July 6th (departures after lunch).
This retreat is intended for youth age 13 and up who are listening to murli regularly and following a BK lifestyle with their parent(s). In the past, the youth participants have been hugely inspired to continue on the spiritual path and stay connected.
The retreat will include several educational and fun activities relevant to school, college, spiritual, social and family life and will be facilitated by a variety of BK teachers with various backgrounds and experiences. It will be a chance also for rich inter-generational exchange and possible field trips.
Please note that one parent should accompany the youth during their stay so as to tend to their personal well being and learning. This will also be an opportunity for the parent to benefit from karma yoga and spiritual study.
Please register by June 25th with full details of arrival and departure, using the attached form, through your center/ class. Centers and classes to send BK registration form to registration@peacevillageretreat.org and copy to Sr.Iris of Boston at bkiris.zur@gmail.com.
Also direct all questions to Sr.Iris.
Peace Village Family
To download form, click here.

Happy Fathers Day to Baba - Smile Box created by Sr Chirya of Peace Village
16 June 2018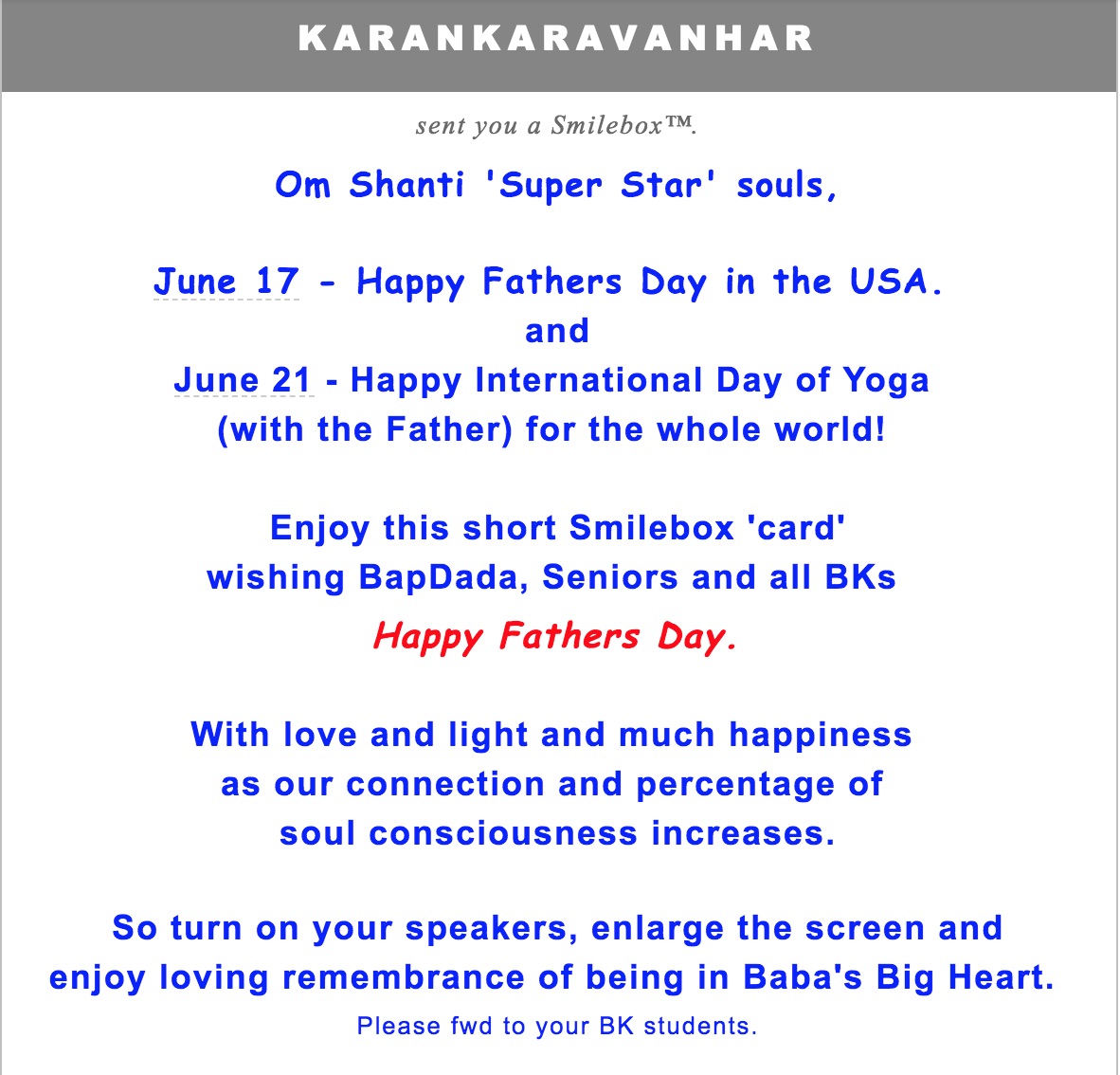 Click below image to view.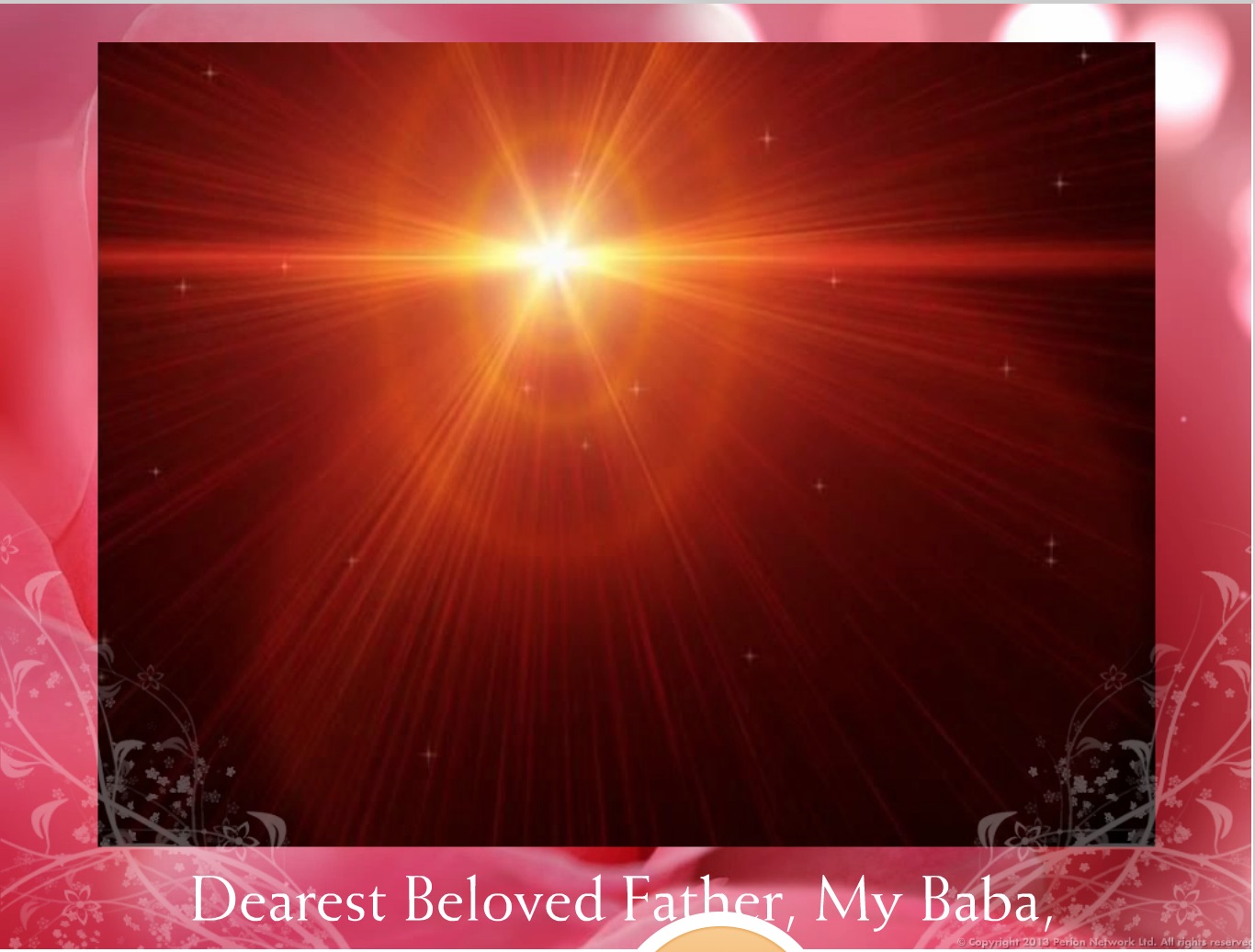 Brahma Kumaris Florida Service News - May 2018
14 June 2018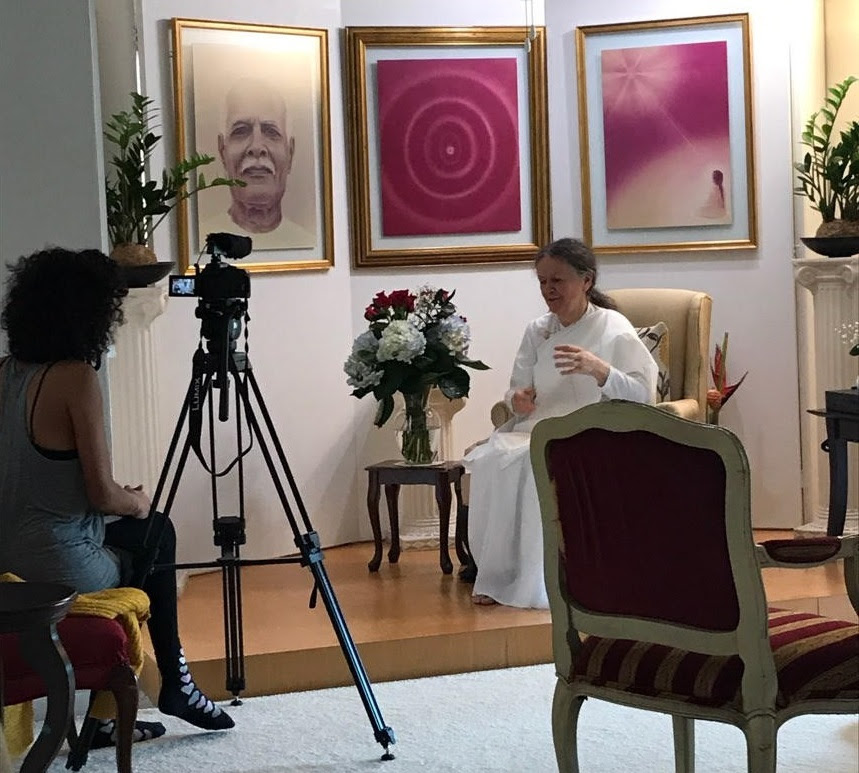 May 4: Srs Waddy and Jenna were interviewed for a movie on women and spirituality, being filmed by Anjula for her master's degree. Her professor at University of Miami (UM), a friend of the Brahma Kumaris through Images & Voices of Hope (IVOH) recommended she contact the center. Coincidentally the young woman had already met Sr Jenna in CA and was delighted to be able to include her in the footage.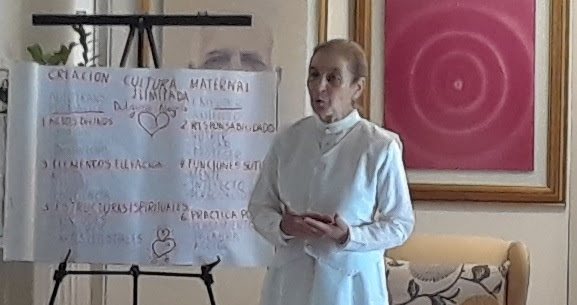 Spanish Workshop at BK Center - how to be the best mother?
May 6: Sr. Amparo from Medellin, Colombia was the guest facilitator for this spanish workshop held at the BK center. There was a sweet sharing that being a mother is not necessarily defined by a female body and its the presence of spiritual components in aspects of attitude, vision & consciousness, nutrition, education & protection, etc. which attribute to being best for mother's role.
Click here for detailed report with more photos.

USA Living Values Education Newsletter, May 2018
8 May 2018
Dear Friends,
Happy Spring greetings -- and my apology for the error in the newsletter below. Yes, the LVE Weekend Retreat at Peace Village in Haines Falls, New York is on August 10 through 12 -- not in September! Let us know if you would like an extra day for the at-risk materials. I look forward to seeing you!
Diane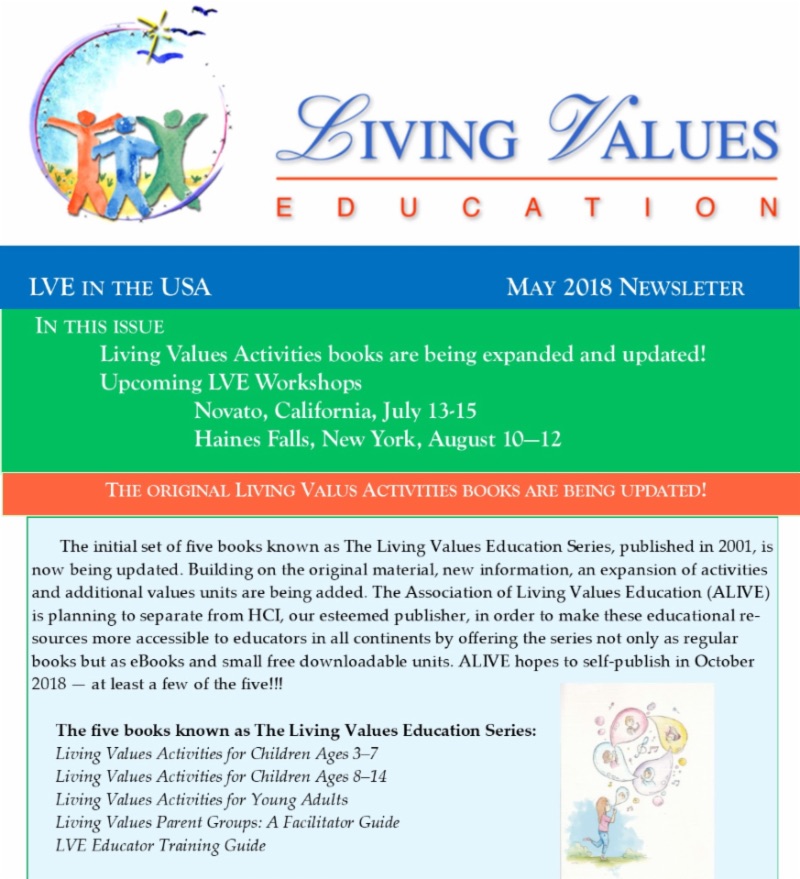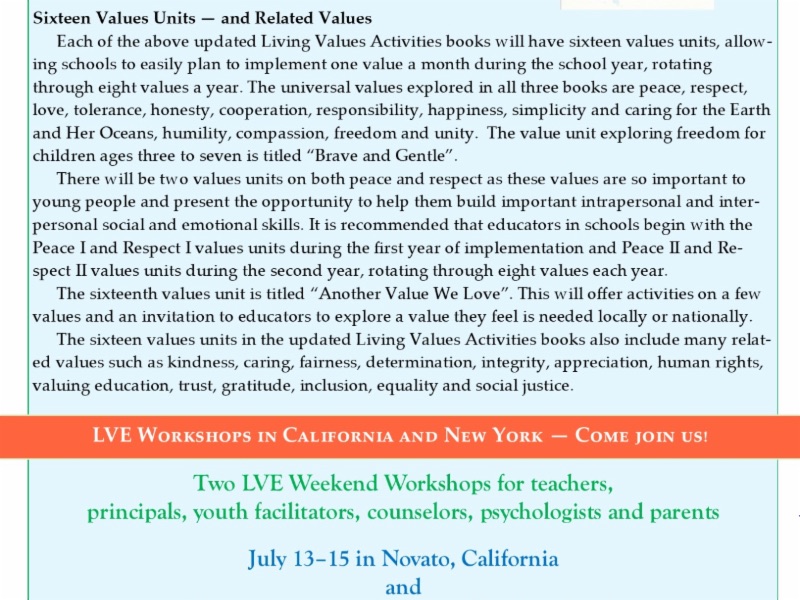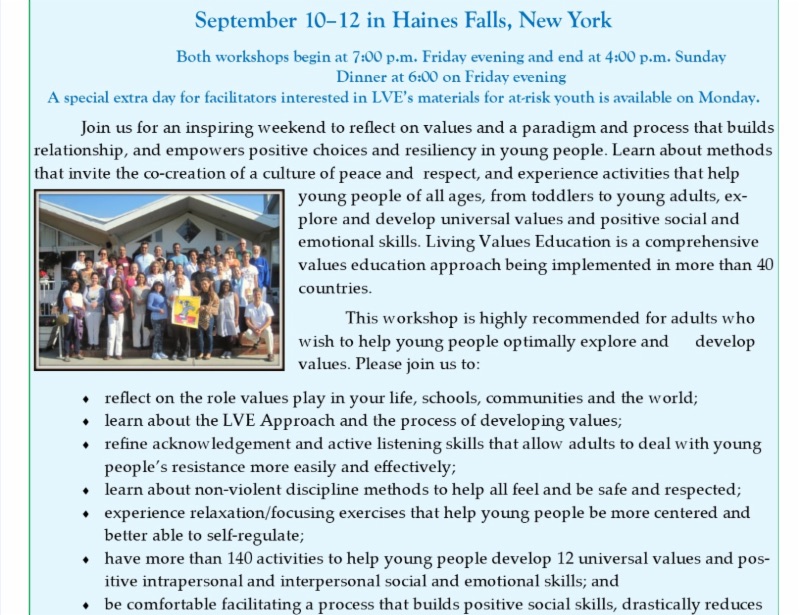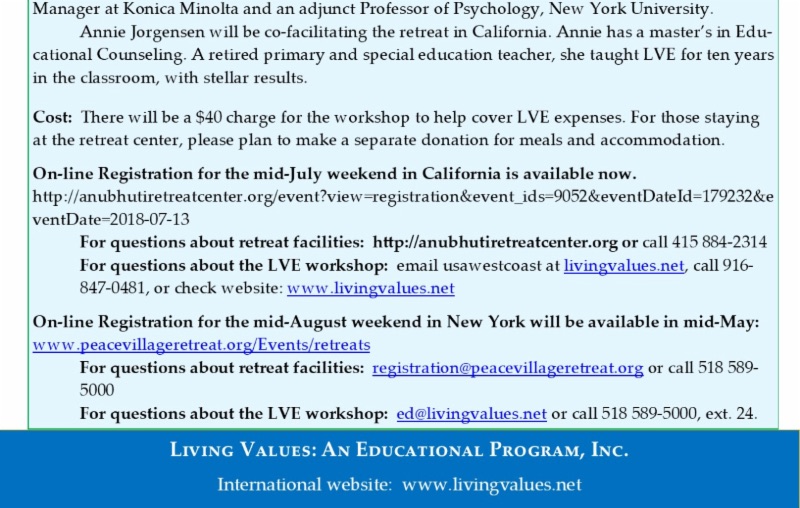 Brahma Kumaris Florida Service News - April 2018
1 May 2018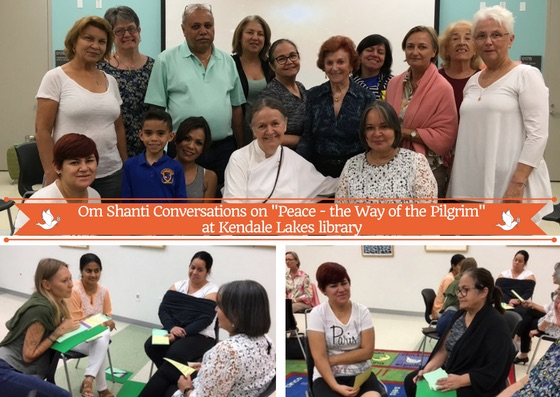 Miami
Reporting on #OmShanti project by Kathy
April 4: Kathy shared details from Sr. Mohini's webinar about the Om Shanti initiative for the 40+ years of service in the USA. To present unique & distinctive offering of RajaYoga, Peace is being used as an umbrella title and every month will have a specific application from inculcation of peace.
While all over the world leadership is becoming more about authority and control ; this project will provide a powerful contrast experimenting with potential of 'peace' via programs at libraries, homes and BK centers throughout the country.
Rosa in Peace Village co-facilitating a Spanish Retreat
April 6-8: Rosa was part of the retreat facilitating team for "Inner Peace Inner Power" which was attended by 47 Spanish speaking participants from different countries in Latin America.
Peace Village Pilgrims for Madhuban Experience Retreat
April 13-15: Two pilgrims Meeta & Tej joined the Madhuban Experience Retreat from Miami. It was a precious opportunity to be part of sharings by Sr. Mohini & Sr. Gayatri on the depths of being a humble instrument in the task of renewal. It was a lovely inspiration to be more and more aware that every second we have an opportunity to mend something and also an opportunity to very humbly co-create something with Baba. Some recorded sessions from this retreat are available via livestream - click here.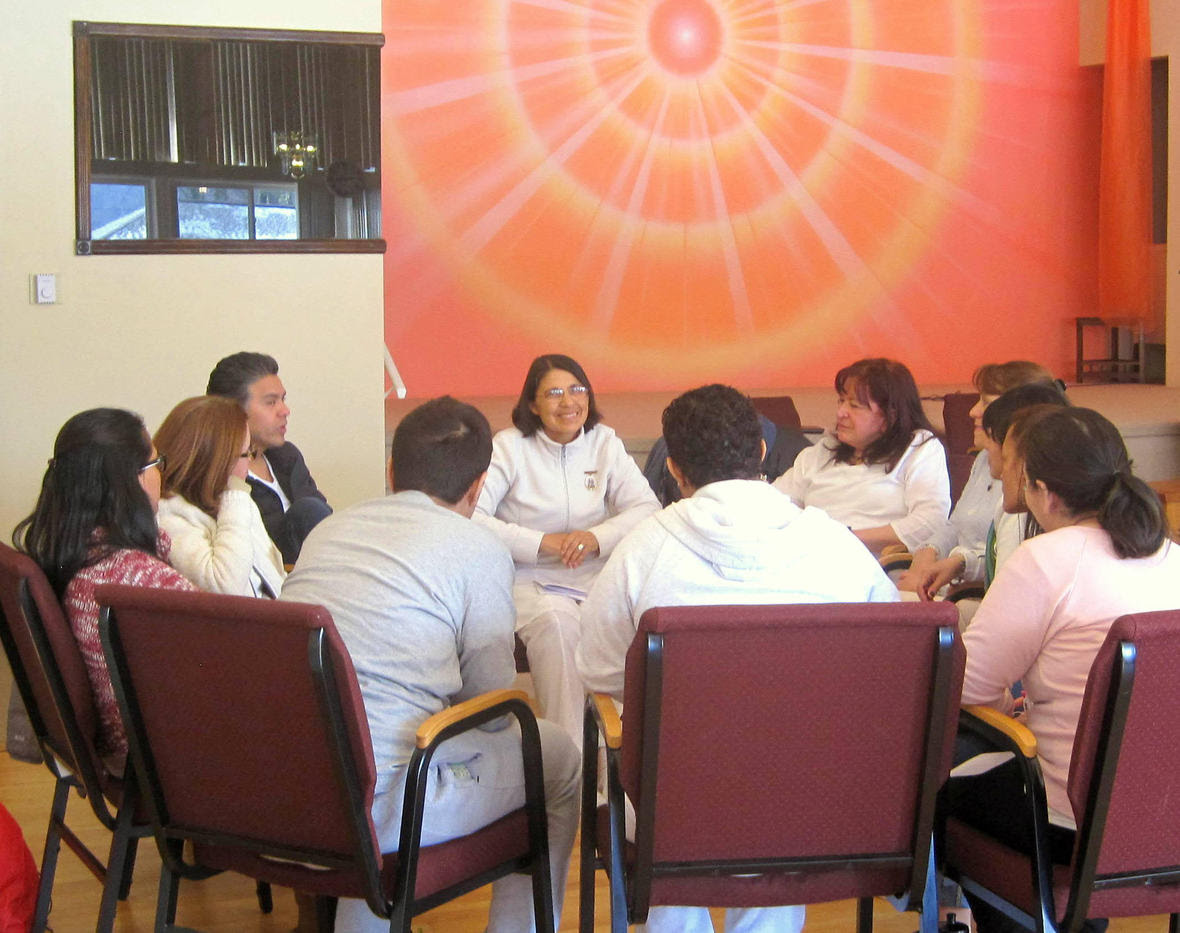 Click here for the full report of the service news.

Service News from Columbia, MO, USA
17 April 2018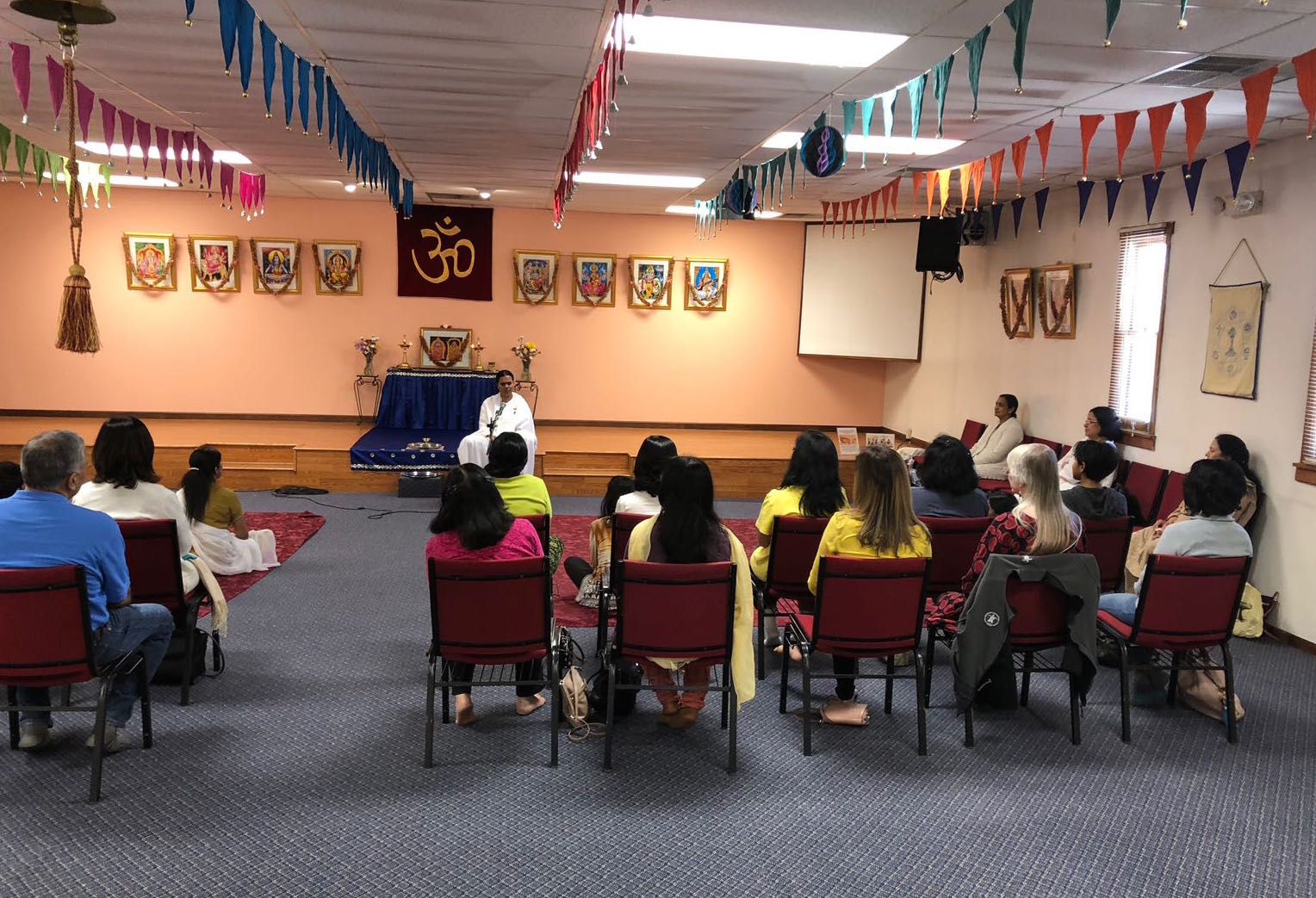 Click here for detailed report with photos.

Brahma Kumaris Florida Service News - March 2018
1 April 2018
Miami
"Workplace Meditation" at the new office of NBC - Telemundo:
March 8: The NBC Universal - Telemundo enterprise have recently moved to a new 450,000 sqft facility in Miami which will serve as the global headquarters for all their Hispanic business.
They have a dedicated "Employee Experience" team who invited the BK Meditation Center to learn & discuss about possibility of facilitating meditation sessions for their employees. Their Co-ordinator Sandy Pinos-Chin shared that they value the importance of meditation for the wellbeing of employees and requested the meditation center for weekly meditation sessions and monthly enlightenment workshops.
Meeting was followed by a meditation session where few employees who have been attending meditation at NBC's earlier Coral Gables office also joined. The group reflected on the aspect of "newness" they experienced by moving to this beautiful big new office and also shared about how the new place also brings new challenges which in turn are more opportunities to bring more newness. It was beautiful to see how meditation offers new understanding and increases the thinking capacity to bring more & more newness. The session concluded with beautiful meditation guided by BK Veronica and all acknowledged the power created by this collective meditative awareness.
The BK Center is honored to associate and offer the meditation component to this new state-of-the-art broadcast center. This office is also their first prototype which will be adapted in NBC's new upcoming broadcast centers globally.
With a lot of excitement and enthusiasm, the weekly meditation sessions began from Mar 27.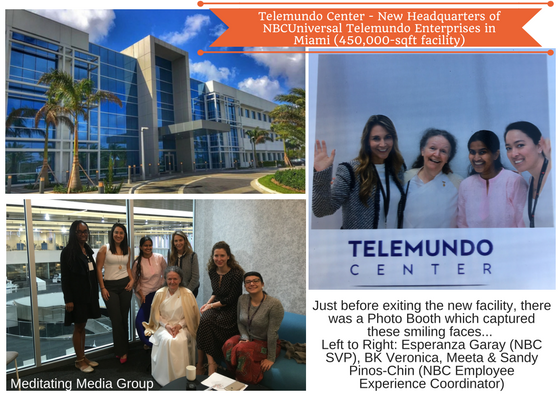 For full report with photos click here.

Brahma Kumaris Florida Service News - February 2018
1 March 2018
Miami
Spanish Workshop:
Feb 10: A group of 22 attendees participated in this experiential workshop on the topic of Conociendo mi Mundo Interior in spanish i.e. 'Knowing my inner world' facilitated by Amar. Workshop comprised of understanding of self as soul and its original qualities, guided meditation experiences and special activity where each participant spent time reflecting on their inner world in light of the spiritual qualities and virtues.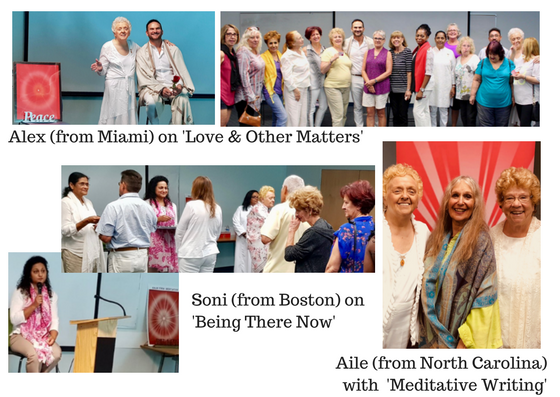 Workshop - A Time to be Present
Feb 18: Soni from Boston spoke about "The Time to be Present" at the Miami Center on World Peace Sunday. An enthusiastic group of 20 souls benefited from this workshop and stayed further for the World Peace Meditation Hour. Some of the main points shared in the workshop are - "This whole thing of being present takes practice to be introverted..but it's worth it. I am going to invest in myself... want to be by myself...embracing the calm and serenity. As I look at my own journey, I have overcome a lot. Give yourself credit that you will be victorious. That builds faith."...click here for the reminder of the news with more photos.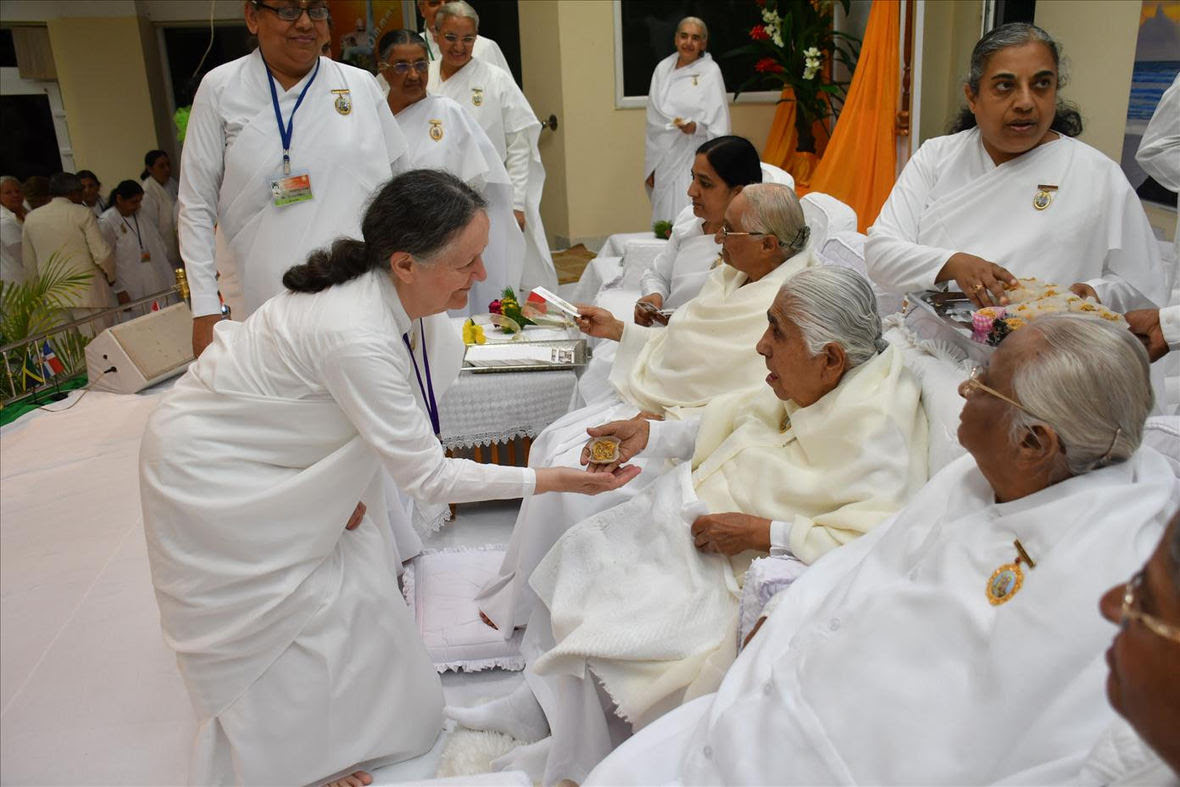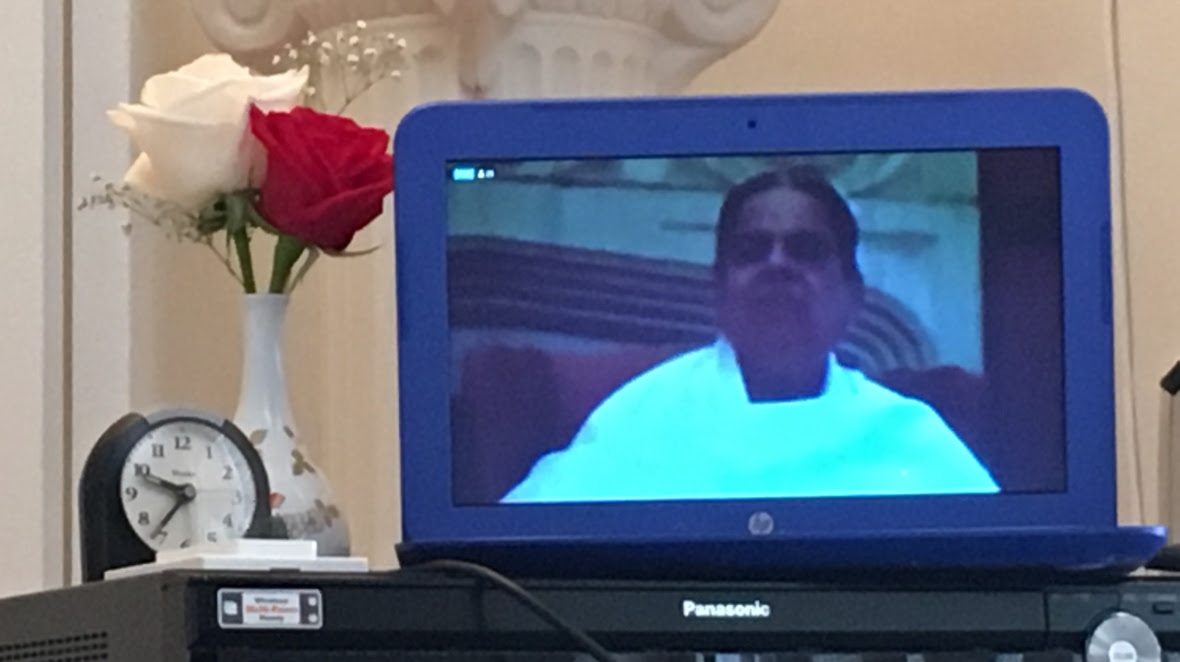 Service News from Nashville, Tennesse
28 February 2018
'INTRODUCTION TO RAJA YOGA' NASHVILLE, TENNESSEE
Sri Ganesha Hindu Temple
SUNDAY, FEBRUARY 25, 11 AM- 12.30 PM
About 100 people attended the 'Introduction to Raja Yoga Meditation' program at the Nashville Sri Ganesha Temple.
About 100 people attended the 'Introduction to Raja Yoga Meditation' program at the Nashville Sri Ganesha Temple.
Both North and South Indians participated in the meditation and discourse given by Sr. Priya, Brahma Kumaris, St Louis. She was invited and hosted by the Nashville Temple for the weekend service programs.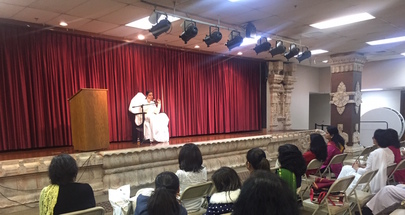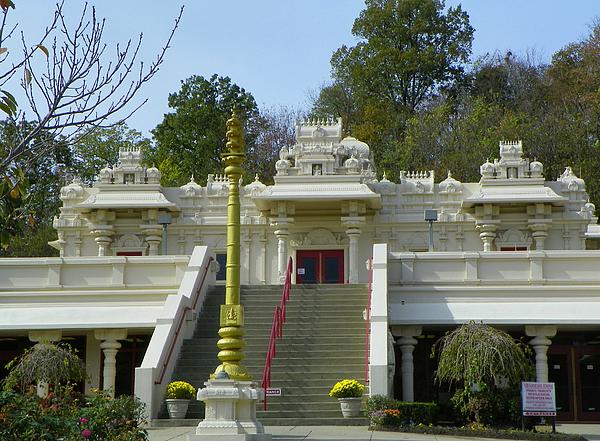 Saturday, February 24, 2018
6:00 - 8:00 pm
'How to manage stress' program at Radha Kirtane's residence.
About 20 souls attended the program and did meditation.

St. Louis BK Family Celebrates Maha Shivratri
20 February 2018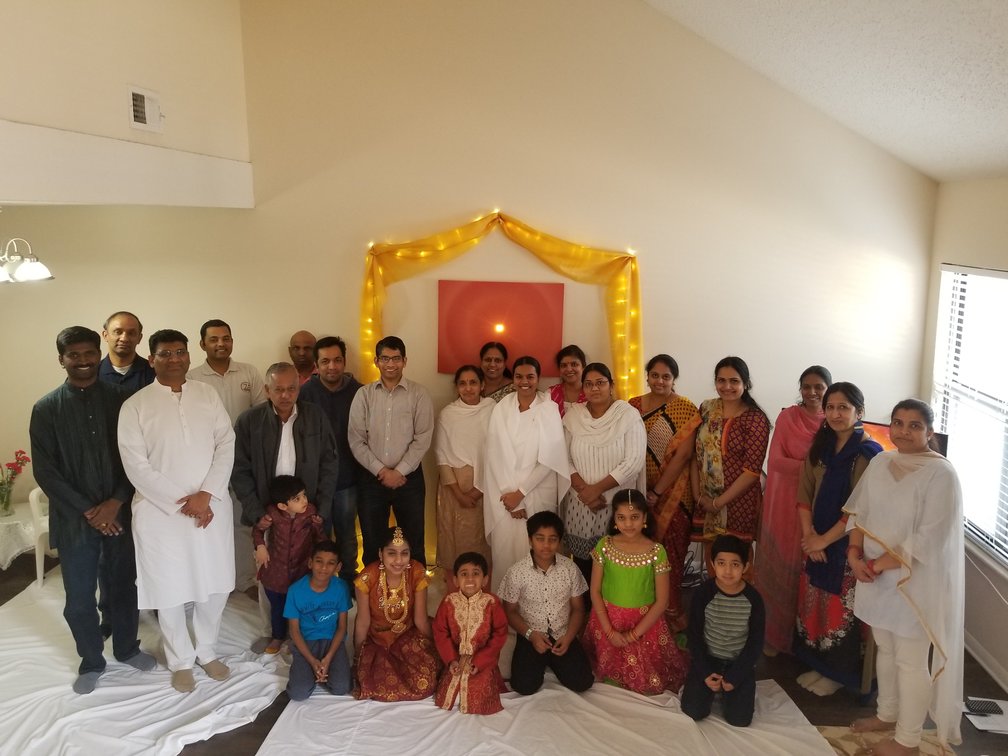 About 30 souls murli students along with their families and friends of BK's attended the Shivratri BK program at the St Louis center. The program had video presentation on 12 Jyotirlingams, cultural program by kids, spiritual talk, meditation and brahma bhojan. Some pictures that captured the day's program are below. Om shanti!
Click here for detailed report with photos.

Maha Shivratri Celebrations in Milipitas, California
13 February 2018
Omshanti and Greetings of Peace from BK Milpitas Family, USA . We had a wonderful Maha Shivratri
Celebrations program on Feb 4th, 2018. Here are few pictures of the event.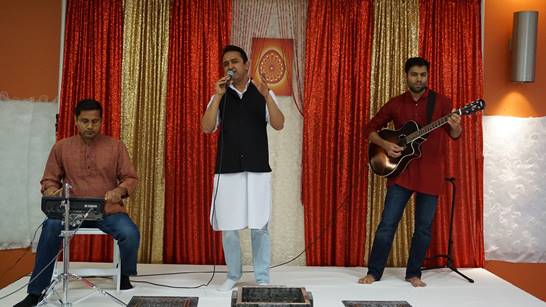 Maha Shivratri Cultural Songs Performance - Praising Lord Shiva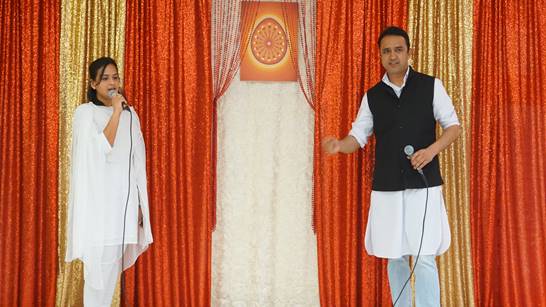 Maha Shivratri Cultural Songs Performance - Q&A about Lord Shiva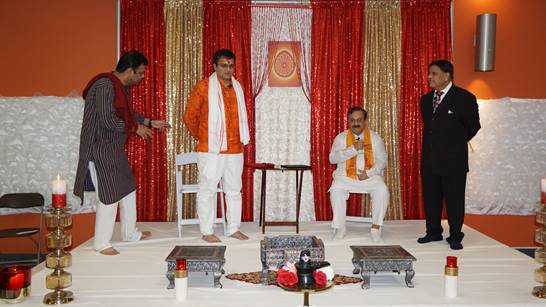 Skit on Liberation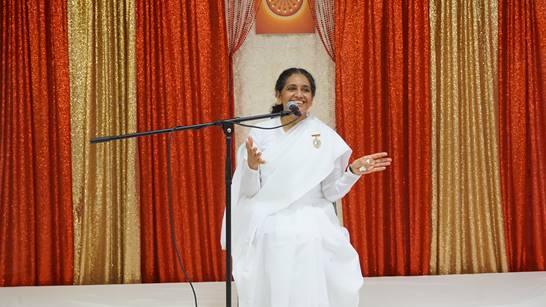 Talk by Sr.Kusum on "Can Lord Shiva Grant Liberation"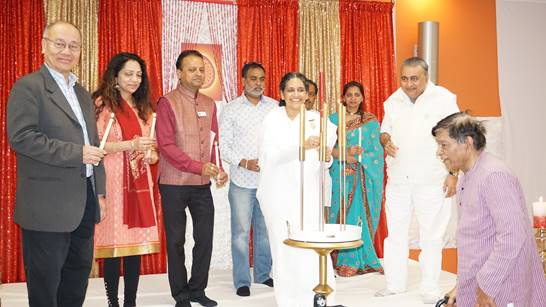 Candle Lighting by Distinguished Guests, included are Jose Esteves (Former Mayor of City of Milpitas), Rishi Kumar (Council Member City of Saratoga), Sr.Kusum and others.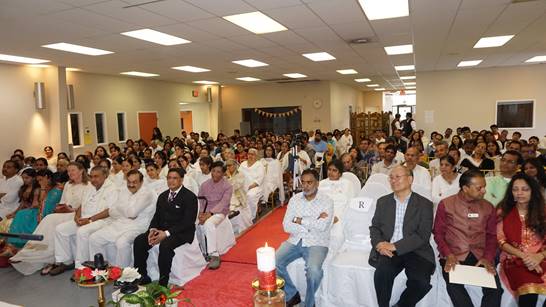 Audience enjoying the Maha Shivratri Program.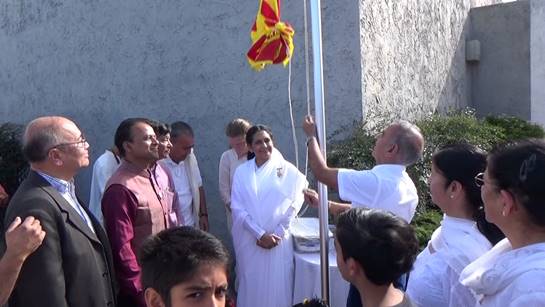 Flag Hoisting on Celebration of Maha Shivratri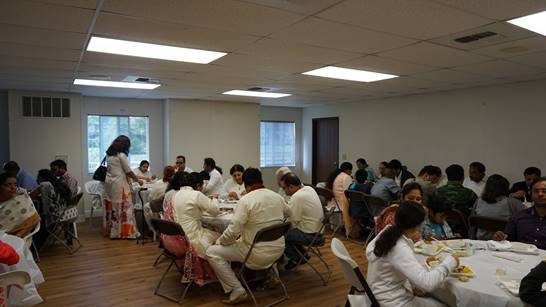 Enjoying Brahma Bhojan after the program
Here are few videos of the event.
Talk by Sr.Kusum on "Can Lord Shiva Grant Liberation" - https://youtu.be/JgNcBE3-B0o
Flag Hoisting on Celebration of Maha Shivratri - https://youtu.be/qn1hAs53_jE
Candle Lighting by Distinguished Guests, included are Jose Esteves (Former Mayor of City of Milpitas), Rishi Kumar (Council Member City of Saratoga), Sr.Kusum and others. - https://youtu.be/xH6XvT4eCNw
Maha Shivratri Cultural Songs Performance
Shiv Aapda Haran - https://youtu.be/1YpVYj8yuRg
DHOOP Me Kabhi Chhaon Bankar - https://youtu.be/YebihkI_Ux4
Sikhaya Tune Jina - https://youtu.be/QGmXP5t5bAc
Ae Khuda Tu Bata - https://youtu.be/hvCZDska5aQ
Skit on Liberation - https://youtu.be/0NhGMCet1zg

Brahma Kumaris Florida Service News - January 2018
9 February 2018
Miami
A Day of Experience
Jan 18 : Family loving came together for this Day of Experience to be in silence and yoga. A special video of ancestor souls (from the UK) was shown and all old and new students benefited from the entertaining and simple sharings by the loving ancestor souls. Was a lovely and silent family time in special remembrance of dear Brahma Baba.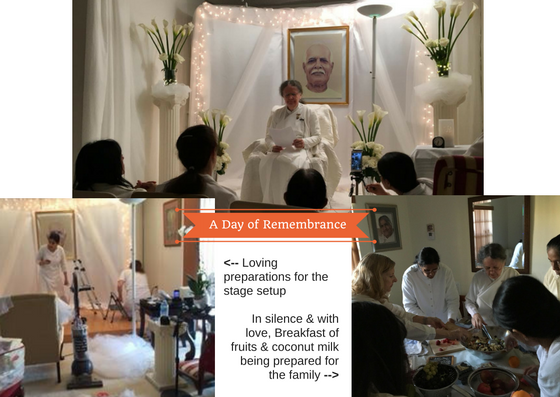 Meredith at the annual Images and Voices of Hope (IVOH) Trustees meeting in Virginia
Jan 4-7 : The ivoh Board met the new ivoh Executive Director Ilsa Flanagan and many new plans were explored including an innovative new "strengths-based media" program. Media professionals throughout the world will be empowered to tell stories, create films and other media that bring people and communities together, and inspire action that benefits the common Good....click here for detailed report with photos.

Celebrating Brahma Baba's life - Peace Day Program in Los Angeles
26 January 2018
On January 20th, the Brahma Kumaris Los Angeles held a special program to share the life story and teachings of Brahma Baba, the founder of Brahma Kumaris. The event was held at the LA center.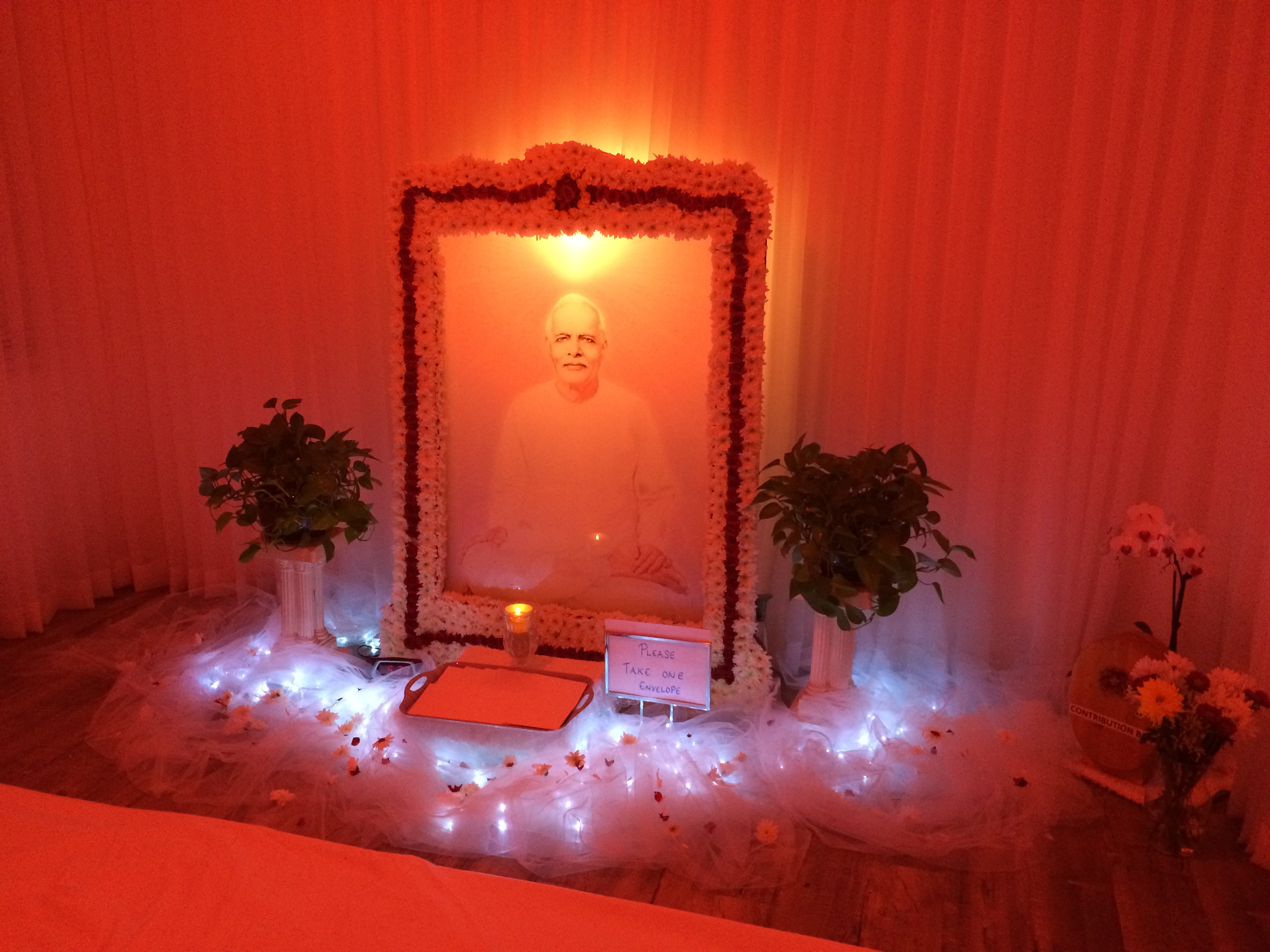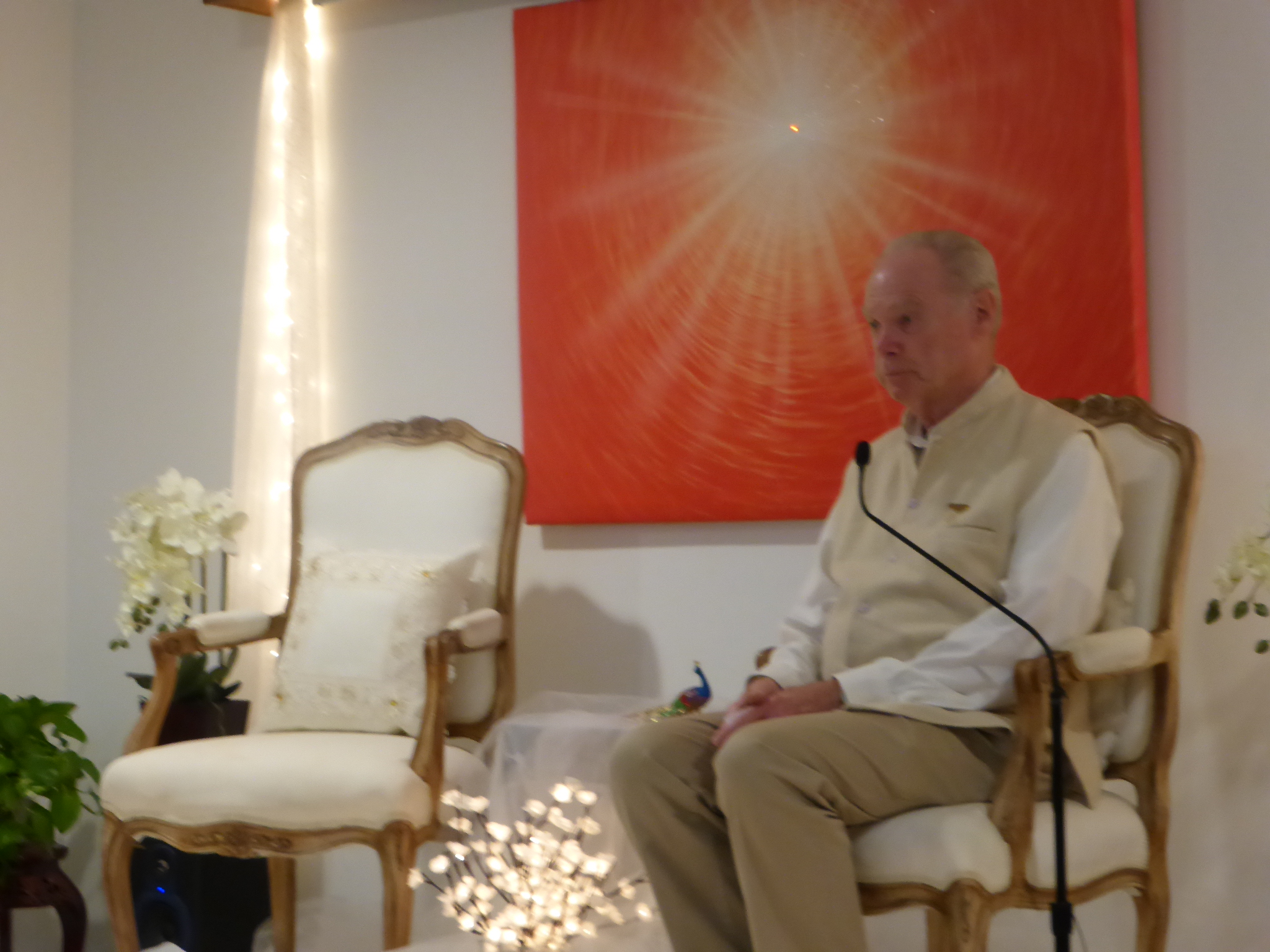 The event started with meditation and deep silence, brother Dennis from LA welcomed all the guests and provided the event details.
Click here for detailed report with additional photos.

Brahma Kumaris Sacramento 2017 Diary
26 January 2018
Our Center in Sacramento organized events throughout the year. Also we participated in many community events in Sacramento representing Brahmakumaris.
January 2017
The New Year Day was celebrated with full day program for Baba's children, renewing our commitment towards Baba, it was welcomed with great enthusiasm and happiness and fill our lives, with new memories and blissful events every Thursday and Sunday and World peace meditation during 3rd Sundays and other special speakers and retreats from time to time.
Martin Luther King Jr. Birthday Celebration
More than 30 clergy from around the region participated in one of the largest annual gathering of faith leaders to deliver a community-wide blessings.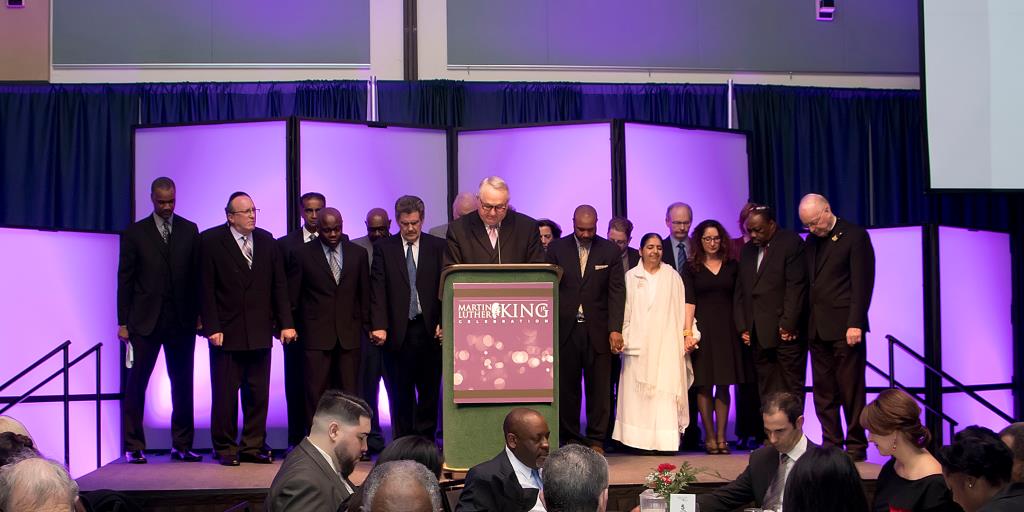 Sister Hansa with Interfaith leaders for Martin Luther King's Day in Sacramento
Click here for detailed report with photos.