Green News
Green News

Green Newsletter - Voices from COP26, Water, Earth and and Happy New Year
19 January 2022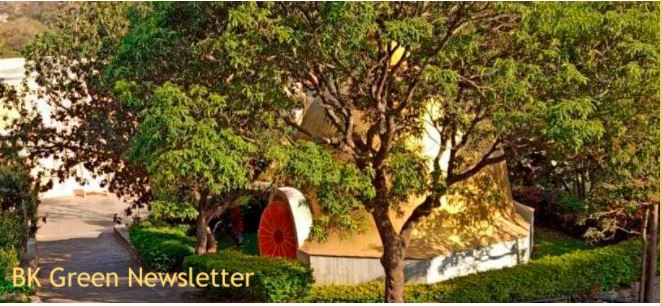 Merry Christmas and Happy New Year
Due to a new mail program this mail only reached 80% of you when it was originally sent on 20th Dec. 2021. So sorry for the late arrival to some, and duplicate to others. Best of all, Sonja
Dear Friends and Well-Wishers,
Om Shanti. Time flies by, another year is over, and Christmas and the New Year are just around the corner. Contrary to many predictions, Corona still determines what happens. New variations come and go, and there is a constant up and down. People get tired to follow the many rules and restrictions; on the other hand, the number of infections is increasing, and people are still dying. The economic upheavals caused by the restrictions are becoming more and more apparent, and nobody knows how things will go.
Until September, we did not know if the UN climate conference in Glasgow would take place in person or online. Once the green signal came, it was a rush to organise all talks and programs. Our team has been day and night on the computer and phone to get it all sorted out.
The Brahma Kumaris Environment Initiative organised over 30 programs and talks, of which most have been streamed or recorded. More than 39000 registered delegates met in Glasgow, and we all had to undergo a daily COVID quick test to gain entry.
However, "saving the world" seems to be postponed again. There is a lack of unity among the states, and many interest groups stand on the brakes and prevent
the urgently needed sweeping reforms. In particular, the young people are upset and frustrated by the looming catastrophe and the lack of action. There have been many demonstrations and alternative events at the Peoples' Summit. Climate change and biodiversity loss are accelerating on all fronts, and there is now even a diagnosis called "climate anxiety".
It's becoming more evident that our presence at the conference plays a crucial role to spread the message and vibration of deeper understanding and cooperation. We also have been able to strengthen and renew our contacts in the inter-religious dialogue. As usual, we have prepared detailed reports which you can find on our webpage.
After the conference and a visit to Edinburgh, London, and Oxford, I was able to fly back to good old and sunny India.
I wish all of you a merry Christmas and a Happy New year. May your heart be filled with love, peace, and compassion. May each day bring hope, beauty, and strength.
With warmest wishes,
Golo and the green team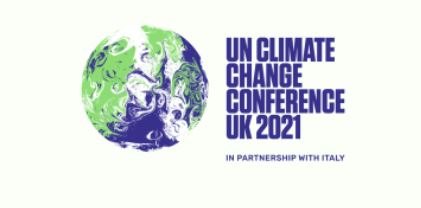 Brahma Kumaris Voices COP26
You can catch up with recordings and programs at:
Virtual Exhibition Power for the People
Press conference on Resilience
Press conference on Leadership
More recordings will be uploaded on the Youtube COP26 playlist

Special New Year video to all of you
You are not Alone - A Gathering of the Tribe
Short Film by Charles Eisenstein w/ Jon Hopkins & Aubrey Marcus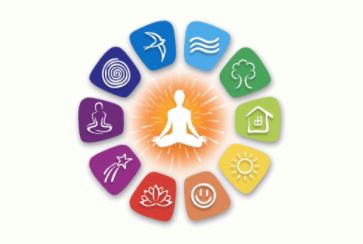 Yogis for Future invites like-minded people to come together,
meditate, and create good thoughts and intentions for the well-being of humanity and the planet.
100 visual meditations to choose between.
Eco Newsletter from Australia
Would you like to know what is happening on the eco front in Australia? You can subscribe to their bi-monthly newsletter by writing to environment@au.brahmakumaris.org
Save Water & Energy Initiative
by Agriculture & Rural Development Wing, Brahma Kumaris
Installation of Water Overflowing Alarm at 50 BK Centers in Rajasthan: A unique tribute to Dadi Prakashmani on her 14th ascension anniversary. Water & Energy are the necessities of every human being. Water scarcity is a significant issue rising very rapidly in modern-day India. With climate change concerns, pervasive droughts, and high energy prices, nearly everyone is looking for ways to conserve resources and cut costs. Conservation of this natural resource is critical for the environment. Depletion of underground water and the wells, lakes, and rivers drying year by year have been the cause of concern. Rajasthan state has been facing a severe water crisis for decades. One of the simplest ways to save both water and energy is to install water-efficient products. They serve as a power saver, money saver, and help for Water Maximization. Commemorating the Ascension Anniversary of Dadi Prakashmani Ji, whose teachings have nurtured every soul with her divine love, the Agriculture & Rural Development Wing have taken the initiative to install 50 water overflowing alarms before 25 August 2021 at the BK service centers serving rural areas. We hope for your support for this initiative, which addresses the water scarcity concerns in Rajasthan and contributes to restoring the ecosystem.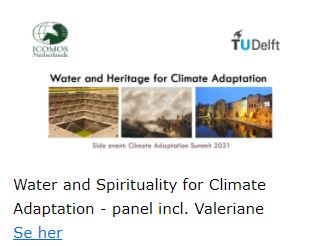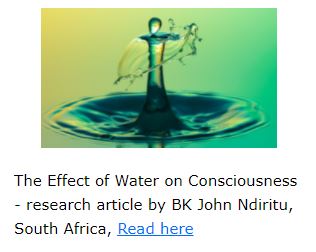 Theme : Earth

Eco-Religion of the Bishnois of Rajasthan
The last article in this Green Newsletter will take us back to 1542 AD in Rajasthan. The roots of environmental conservation go back to religions that emphasize harmonious living with nature's creation. One of the outstanding cases is the eco-religion of the Bishnois of Rajasthan who is an unusual community with a philosophy of protecting plants and animals - read more

2022 January Green News Archive
2021 November & December Green News Archive
2021 October Green News Archive
2021 June through Sep Green News Archive
2021 Jan through May Green News Archive
2020 Jly through Dec Green News Archive
2020 Jan through Jun Green News Archive