Green News
Green News

Green Newsletter - Green Champion Training, News and Inspirations
7 September 2020
Green Newsletter Sept. 2020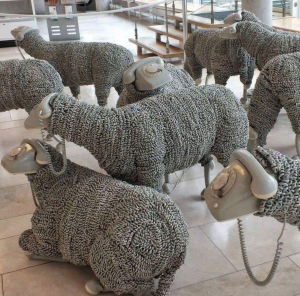 Dear Friends and well-wishers of our environmental newsletter,
I hope you are all okay and doing fine. We are all aware that we are in a challenging moment of history. First, we thought the Corona virus may be not so bad or would disappear after some time. Then it dawns on us that the pandemic may be with us longer than we thought.
Already Corona is teaching us so many lessons. We have had to accept and come to terms with social distancing, reduce or even avoid completely beloved distractions, travel less and even simplify our shopping list. On top of that, our economy is taking a big hit and as yet, we do not really know where the bottom of these developments are. It seems we are on a pathway to redefine our purpose in life and we must ask ourselves some important questions:
· What lessons have I learned from the corona time?
· Are we up to the present double challenge of dealing with both corona and climate change?
· Is our society following the right pathway? What are the new ways we need to replace the old "damaging" ways and practices?
· Do I have the right priorities in my life?
· What decisions do I need to take to bring a new future close?
· What is my vision of the future?
· How can I accelerate my spiritual transformation?
· How is my meditation progressing?
· How can I help others?
The corona challenge has brought drastic and immediate lifestyle changes and our Governments have made available huge funds to deal with the crisis. Many of us ask ourselves: how is it possible that climate change has not received the same attention? For such a long time we are aware of the coming dramatic effects and its impact on life of this plant. Somehow the response has not been adequate at all.
To make sense of what is going on right now, it is worth reflecting on the human psyche and its mechanism to deal with potentially dangerous situations.
In any case, we can see people waking up and reflecting on deeper issues underlying our current crisis. Even soft topics like compassion and healing are surfacing in science articles.
We all feel it is important to improve our inner resilience, stay connected to our family, friends and our network to share and support each other.
We wish you all the ability to find the right answers and to stay happy and healthy. May you progress on the path towards the light and be an inspiration for others.

With best wishes
BK Golo, Moringen 3.9.2020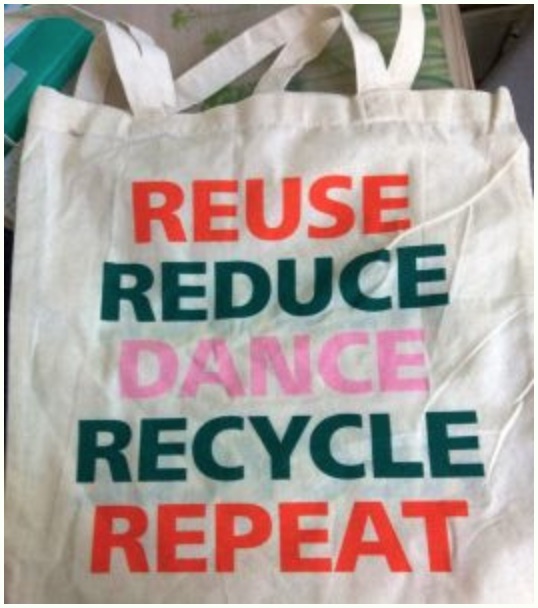 Coming Up:
Green Champion Training
The UK ECO Team are delighted to announce that we will be offering an online 'Green Champions' Training on Sunday 13 September from 10am to 3.45pm on Zoom which will be open to BKs from UK, Europe and the Middle East. The aim is to train 'Green Champions' within the BK community to promote the BK Environmental Initiative (BKEI) and to demonstrate an attitude of caring for Nature. The report from our first training on 21 June 2020 is here. You can register for the training by filling out this form. For any queries please email Joanna at isleofman@uk.brahmakumaris.org

Humanlinks Festival for Mental Health 2020

"Person – Societies – Institutions: Connections and Collaborations in a changing World". Focus on Environment 8-13 Sept. Human values and their effect on the environment. The prospects of a therapeutic relationship between the environment and man. People, Societies, environment: "Restoration of a relationship in crisis".
New:
Article series in the Daily Guardian
"Finding our place in the natural" order is written by BK Sylvia Ismail, Writer & Editor, New Cairo, Egypt. More articles to come!
Saving the Environment is it too late
Sister Jayanti shares her views on why climate change has become a problem and a sensible way forward to a better world.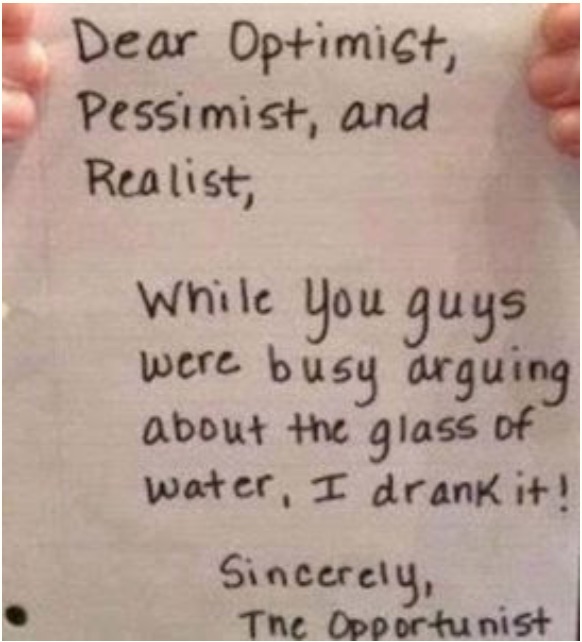 Reports:
Recording from Virtual Green Retreat July 2020
You are welcome to listen to recordings from the enriching reflections and sharing from the last green retreat. Day 1 and Day 2
Youth for Change
Streaming of Voices of Youth for World Change from UN International Youth Day 2020(a mix of English and Hindi) on Awakening TV
Healthy Mind, Healthy Planet
Link to photos and report of brother Golo's tour and lecture series "Healthy Mind, Healthy Planet" in northern Europe.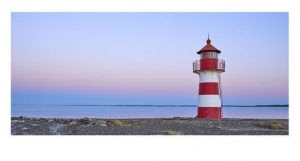 Recommended reading:
Sent by Golo:
Corona and the climate: a comparison of two emergencies
Sent by Jaqueline, Holland:
If we want the future earth we deserve, we need to do things that scare us
Why our summers are now scorching hot (and six more drastic consequences of climate change)
Sent by Sylvia, Cairo:
The biodiversity leader who is fighting for nature amid a pandemic - New Director of Biodiversity Convention Elizabeth Mrema has a mighty task ahead of her, leading countries as they negotiate new biodiversity targets.
Recommended videos:
Sent by both Rachel London and Shrinidhi, Madhuban:
BBC Ideas asks: Is it time to reassess our relationship with nature?

Sent by Vinai, London
Can These Companies Solve The Plastic Waste Problem?
Focus & Flow - Meditative video by Anthony Strano
About finding balance and harmony again, to understand and accept everything has its own time. About finding the way back to innate rhythm of nature.
Peaceful Greetings
Brahma Kumaris Eco
and your newsletter editors
Peter, Jignesh, Golo,
Arnold, Sonja

BK ECO: facebook name change
22 August 2020
Dear Larger Social Media Eco Team, Greetings.
Just for your information, our facebook page has now changed name. You can see the message from brother Jignesh below.
Happy posting to all,
om shanti and best wishes
Sonja
Dear Divine Team, Greetings of peace, happiness and love from Sweden,
Kindly note that we have changed our facebook name from "bkenvironmentinitiative" to "ecobrahmakumaris".
From:
https://www.facebook.com/bkenvironmentinitiative
Changed to:
https://www.facebook.com/ecobrahmakumaris
The website has been updated, kindly update your email signature or header etc and communicate to people those who are working with BK ECO.
In Remembrance of one,
B.K Jignesh
-------Maybe you would like to use below signature-----------------------------------

eco.brahmakumaris.org | Facebook | Instagram | Twitter | YouTube
eco@brahmakumaris.org

Replays of Recent Productions of the Green Team
3 July 2020
23 June - Ease The Change [03:15] Visual Green Angel Meditation https://youtu.be/9wFVoeXcF0Y
23 June - Flourishing Futures International 5 June [1:08:58] A new initiative by Brahma Kumaris Youth launched on the occasion of the World Environment Day 2020 https://youtu.be/upa5rnNWo-M
23 June - Healthy Mind Healthy Planet (Session Recording 31 May 2020) Healing Our Earth #HOE [7:13:16] 28 different speakers from around the world shared their own insights on how the mind and the earth are connected; how peace comes from within; how to heal the earth we need to change from head to heart. https://youtu.be/xj3phpoeUZ4
22 June - The Ocean Appreciating Water [11:59] meditation commentary video was made in honour of the UN Day of Oceans. https://youtu.be/pPAcInWLLJk
19 June - Human Rights and Climate Change [1:00:00] https://youtu.be/F9HF7DVpznI
Geneva Interfaith Forum (GIF) on Climate Change, Human Rights, and the Environment; Brahma Kumaris World Spiritual University (BKWSU); Dominican for Justice and Peace Lutheran World Federation (LWF); World Council of Churches (WCC); and Soka Gakkai International (SGI)

Green Newsletter June, 2020
26 June 2020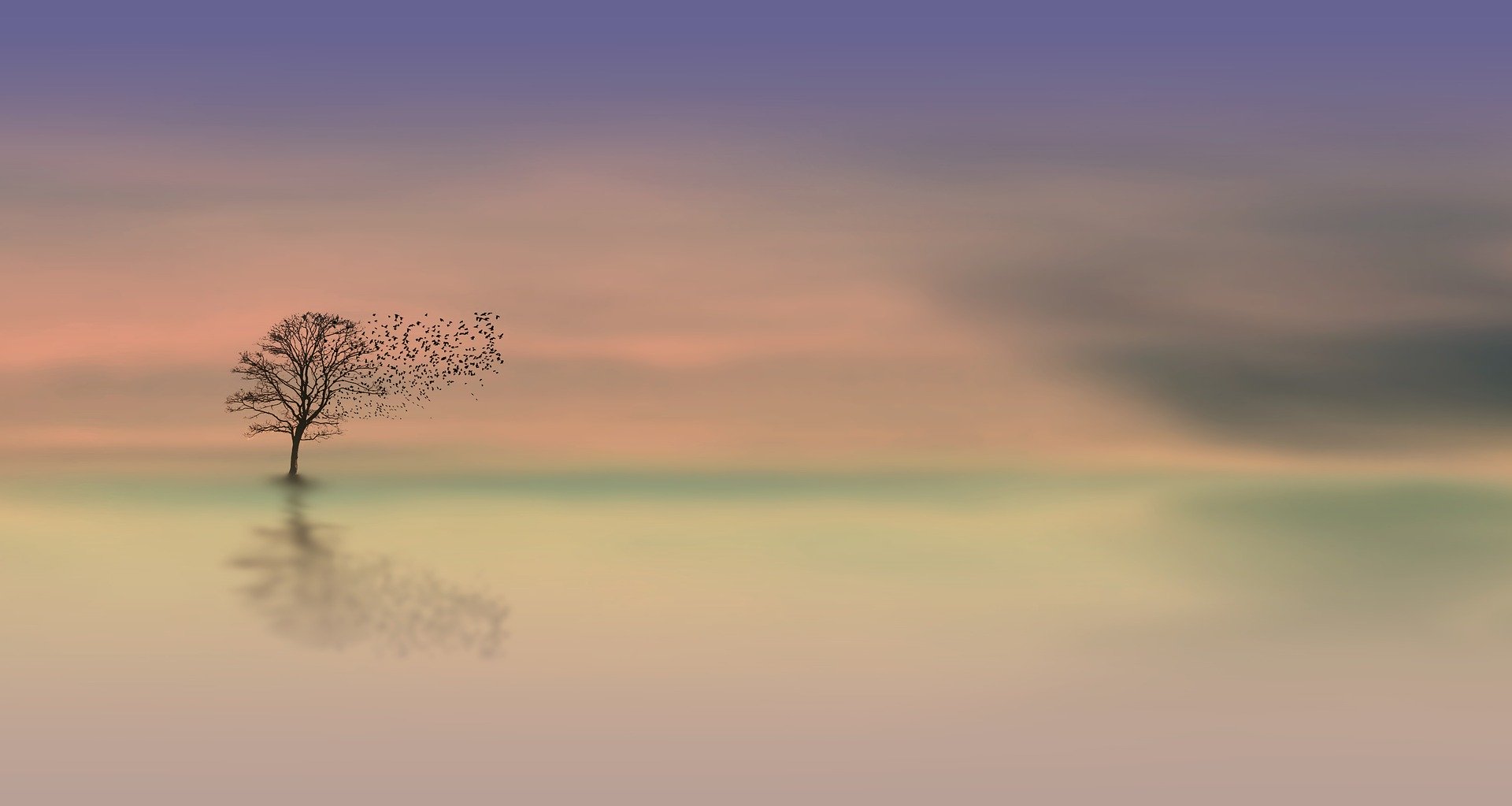 People are somehow getting used to the news about Corona. This means that the climate emergency is again receiving attention. In the Arctic Circle temperatures are exceeding 40 degrees Celsius. This indicates how much the soil of what once was permafrost is heating up. The good news is that many citizens, communities and governments are more open to 'green deals' to both recover from the economic impact of Corona as well as to build a better future. 'If not now then never' is the urgent mantra for today and tomorrow.

Best wishes from Arnold Beekes, Holland.
Brahma Kumaris Statement on Covid 19
Healing Concert with Desert Rose
Desert Rose will be doing a Live Online Global Healing Concert in 3 time zones and 6 continents on 27 June 2020. For more info or to register and add code AFRICA108GHC for free participation.
Invitation to Virtual Green Retreat - 11th and 12th July 2020
You are warmly invited to the Virtual Green Retreat on Zoom. We have been going through an extraordinary crisis. So, it would be very healthy and enlightening to reflect deeply and share our findings to enrich ourselves and our community, as well as the world we wish to serve. Saturday 11 July 2.30 to 4.30pm CEST: Appreciating and naming empowering lessons learned during the Covid19 crisis and its personal and environmental consequences. Sunday 12 July 2.30 to 4.30pm CEST: Deep inner sustainability – Creating the future. For information and registration for this retreat, please email Valeriane: valeriane.bernard@ch.brahmakumaris.org%22%20%5Ct%20%22_blank
Invitation to Climate Change Ethics and Human Rights Webinar (Eng-Sp), 1st July at 17.00 CEST, click here.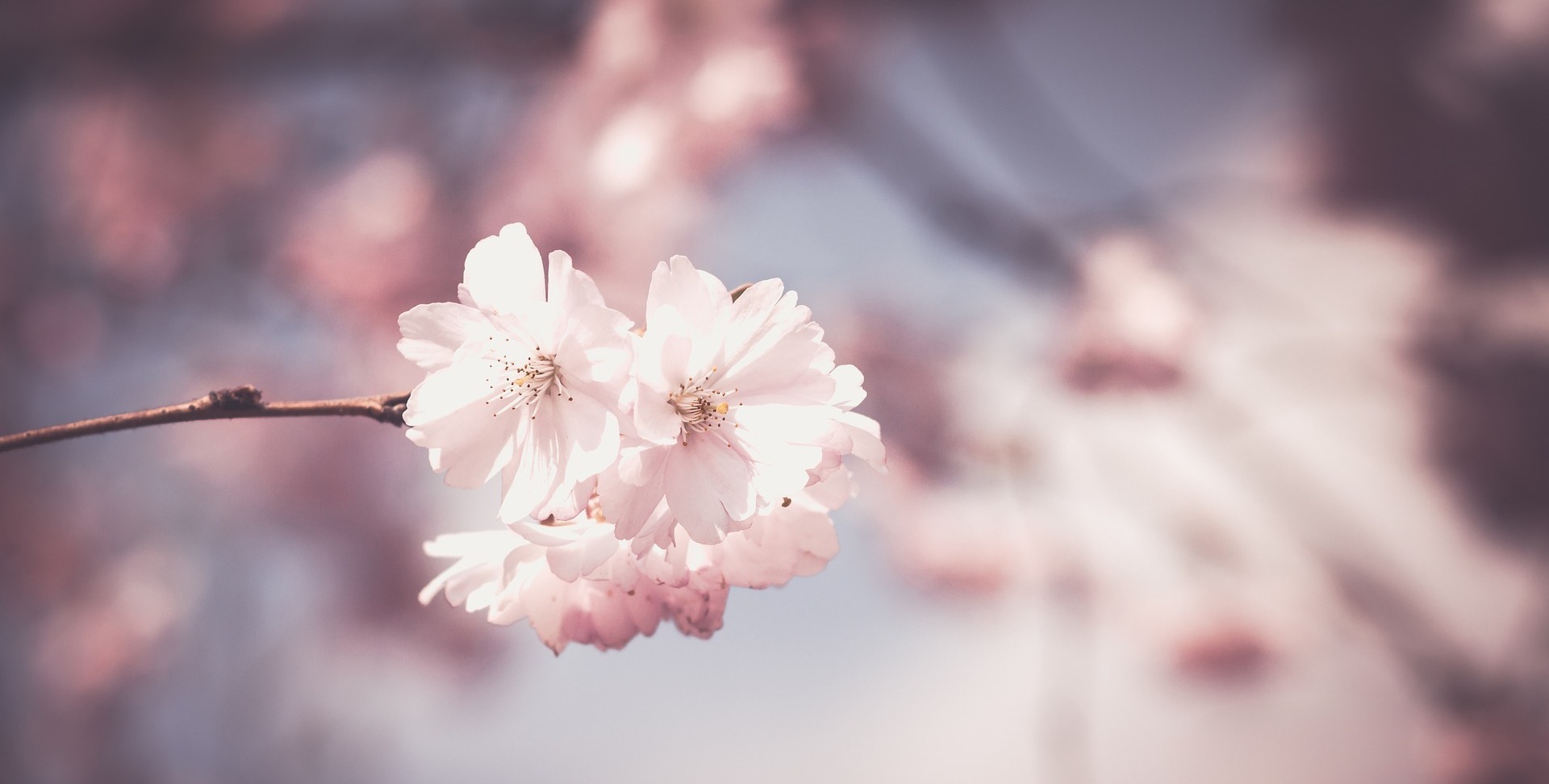 New Meditation Videos:
UN Oceans Day
Visual Water meditation dedicated to UN Oceans Day on 8 June.
Ease the Change
New Green Angel Visual Meditation called Ease the Change.
Reports and World Environment Day

More than 300 centers in India celebrated World Environment Day. Congratulations to the Rural Wing who arranged it all. Here is a glimpse from Mehsana, and from Tapovan with Bharat bhai.
Flourishing Future
BK youth from different countries hosted events and workshops locally or virtually on the theme "Flourishing Futures - Nourishing Biodiversity Now". Video from event on 5th June.
Effect of Covid-19 on Climate Change & World Renewal
Amidst the worldwide lockdown and in conjunction with World Environment Day, BK Environment Initiative, in cooperation with Brahma Kumaris Malaysia and Awakening TV Channel, hosted a thought-provoking event. Written report or Watch on youtube
Healthy Mind, Healthy Planet
28 different speakers from around the world shared their own insights on how the mind and the earth are connected; how peace comes from within; how to heal the earth.
Webinar on Climate Change and Human Rights
arranged by Geneva Interfaith Forum on Climate Change, Human Rights and the Environment - Brahma Kumaris - Dominican for Justice and Peace - Lutheran World Federation - World Council of Churches - Soka Gakkai International.

REPLAY: CLEAN THE MIND, GREEN THE EARTH - on World Environment Day (Talk in English) Speaker - BK Supriya (Mount Abu, India)
22 June 2020
REPLAY LINK: https://youtu.be/4gEq6I2l2DU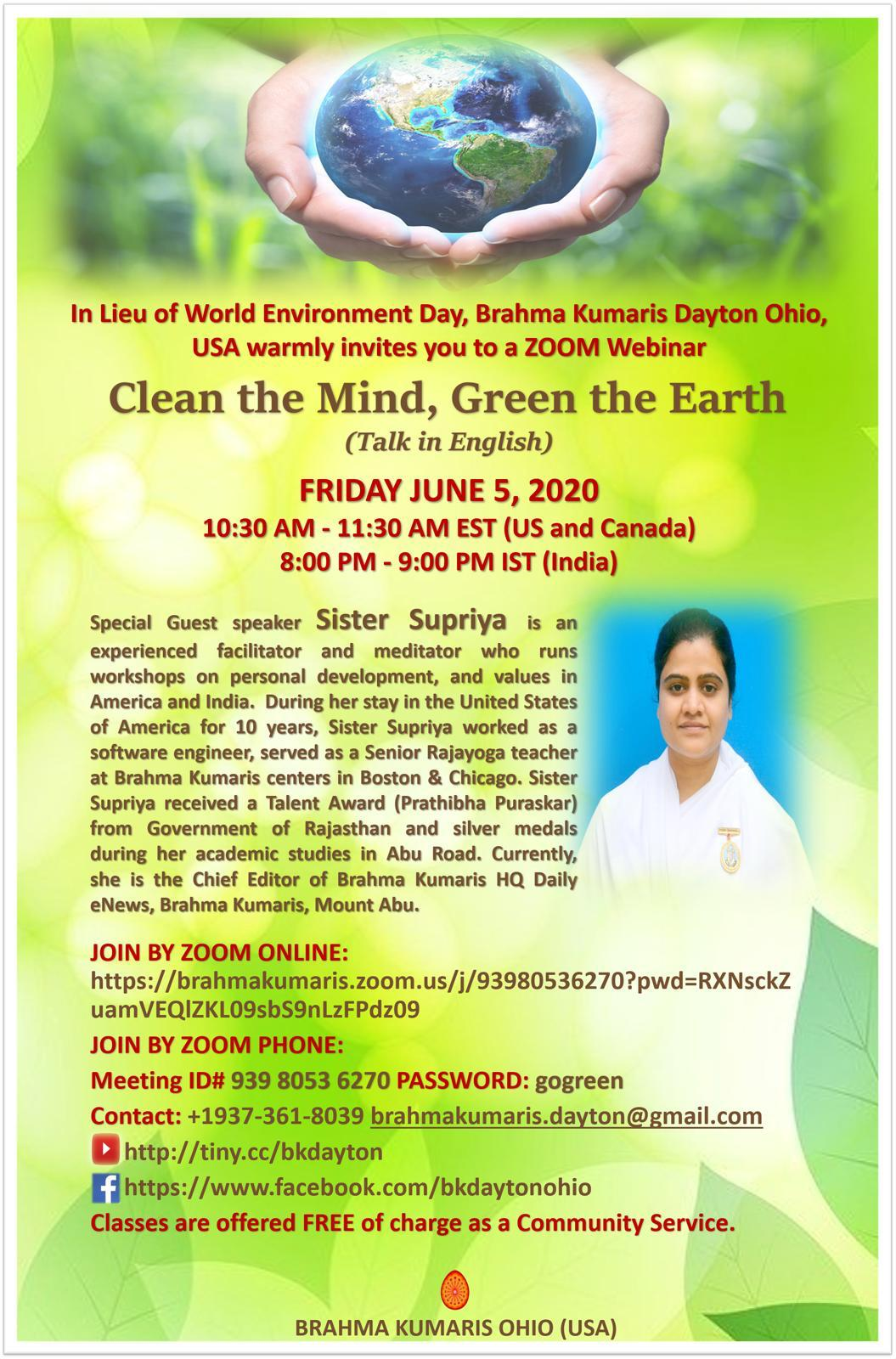 Report on Global LIVE Public Talk: 'Effect of COVID-19 on Climate Change & World Renewal" 31 May
12 June 2020
Dear BK Divine Family, Loving greetings.
We are pleased to attach the Report on recent Global YouTube LIVE Public Talk themed: 'Effect of COVID-19 on Climate Change & World Renewal" successfully hosted from Madhuban Worldwide via YouTube Live/Awakening TV Channels on Sunday, 31 May 2020 at 5.30 pm India time. The recording can be accessed at tiny.cc/newera2020.
The Talk was held in conjunction with UN World Environment Day on 5 June.
We thank you for your unlimited support and for reaching out.
Stay GREEN. Stay SAFE.
Lots of love,
In Baba's Sweet Yaad
BK Letchu, Malaysia and BK Sonja, Denmark

E-Seminar on "Call of Covid 19 : Harmony with Nature" REPLAY
7 June 2020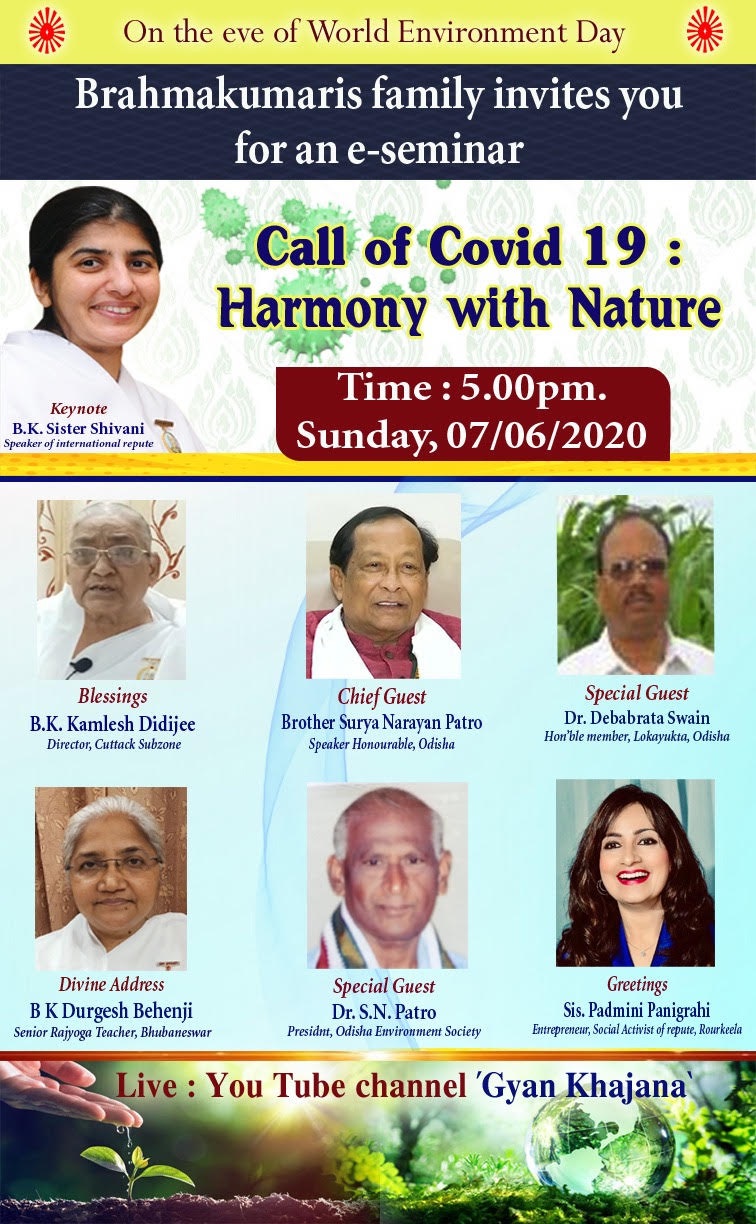 On the occasion of World Environment Day Brahma Kumaris family invites you to watch an e-seminar on Call of Covid 19 : Harmony with Nature
Time: Sunday 07 June, 2020 5:00 PM

Keynote: BK Shivani (Speaker of International repute)

Blessings: BK Kamlesh (Director, Cuttack Subzone)

Chief Guest: Surya Narayan Patro (Honourable Speaker, Odisha)

Special Guest: Dr. Debabrata Swain (Hon'ble member, Lokayukta, Odisha)

Divine Address: BK Durgesh (Senior Rajyoga Teacher, Bhubaneswar)

Special Guest: Dr. S.N. Patro (President, Odisha Environment Society)

Greetings: Padmini Panigrahi (Entrepreneur, Social Activist of repute, Rourkeela)
WATCH: You Tube channel 'Gyan Khajana': https://youtu.be/2aP5LGW5fdY

Worldwide Webinar REPORT Healthy Mind, Healthy Planet Sunday 31st May, 2020
7 June 2020
Worldwide Webinar
REPORT
Healthy Mind, Healthy Planet
Eminent speakers and wonderful performers from all walks of life from Peru, Costa Rica, New York, Canada, Brazil, South Africa, Europe, the Middle East, Asia, Philippines, Hong Kong and Australia contributed to the Healthy Mind, Healthy Planet webinar. The range of brief talks was fascinating and,along with the musical interludes, were heard by nearly 25,000 people.
The event was dedicated to the UN Environment Day which this year was 5th June.
Healingourearth.com(HOE) instigated these regular Sunday webinars as a result of the Covid pandemic because of a need to heal and restore ourselves and the planet. Nil Kumar invited the Brahma Kumaris to participate on Sunday May 31st 2020 when, over a seven-hour period, the twenty-eight different speakers from around the world shared their own insights on how the mind and the earth are connected; how peace comes from within; how to heal the earth we need to change from head to heart; how the economy is in need of new measures; and much, much more.
We were hosted by several members of the HOE team along with some excellent presentations on topics such as Ayurveda as well as beautiful musical interludes.
Below is a portfolio of the speakers and a link to view their presentations.
We are pleased to offer the link to view: Click below image to play.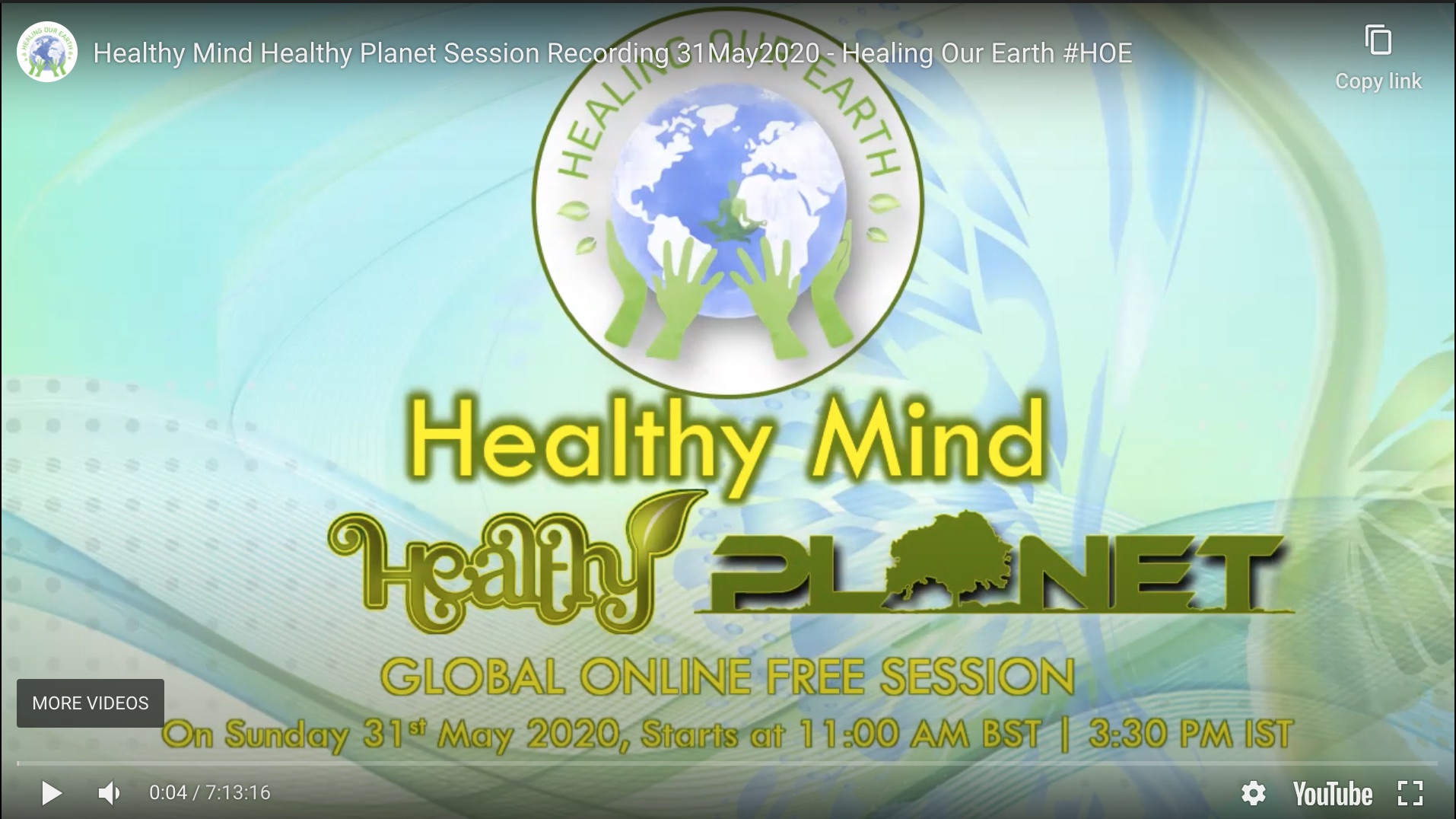 To view the timetable of individual presenters please visit:https://healingourearth.com/bk-zoom

WATCH "Flourishing Futures" – Online Youth Environment Program held on June 4
7 June 2020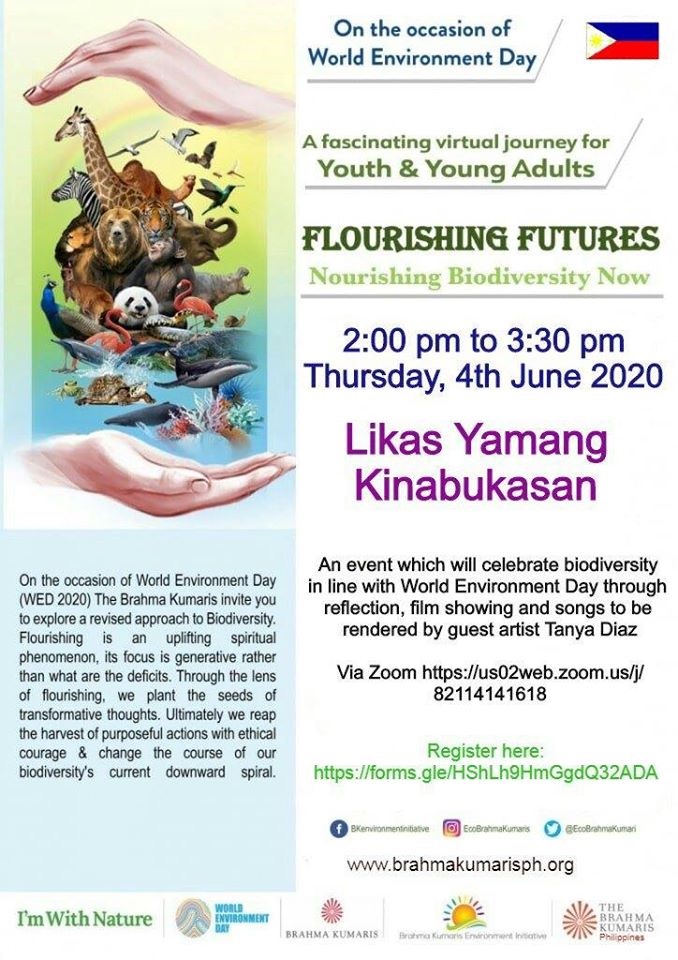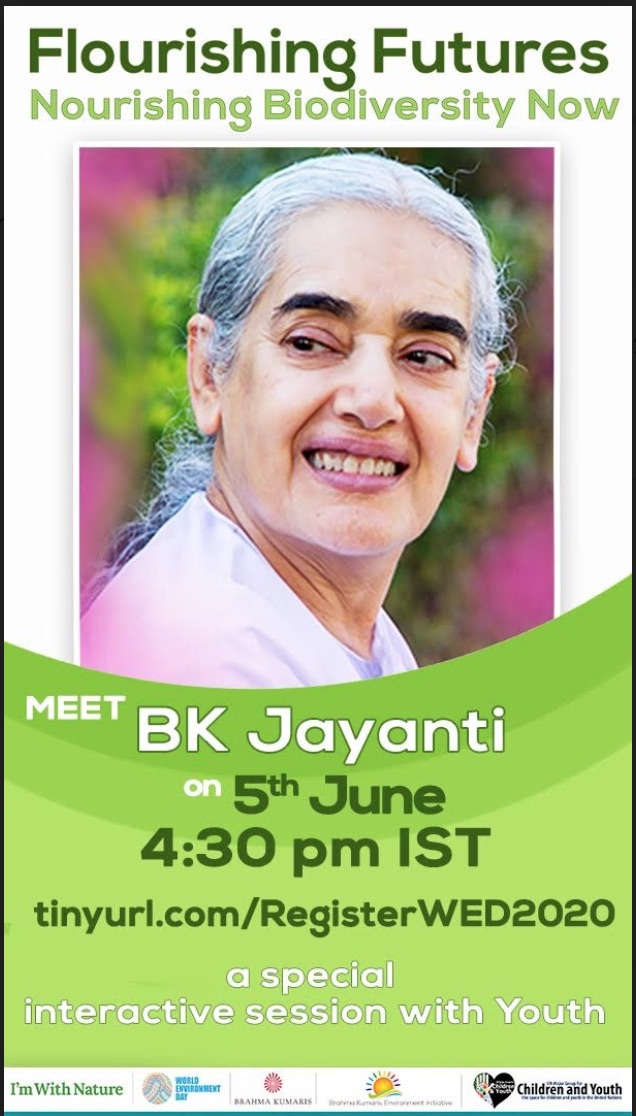 The food we eat, the air we breathe, the water we drink, and the climate that makes our planet habitable all come from nature. Yet, these are exceptional times in which Nature is sending us a message to reflect how we care for ourselves and for nature. It is time to wake up. To take notice. To raise our voices, and equally our consciousness. It's time to build back better for People and for our Planet. Watch this event [1:07:19]: https://youtu.be/WcW0n-f_SGk

Global Online Summit
7 June 2020
Dear All,
So much happening for World Environment Day. Please find links and images for the Global 7 Hour Online Summit Healing Our Earth.
HEALING OUR EARTH SOCIAL MEDIA LINKS

www.healingourearth.com

https://m.facebook.com/healingourearth

https://mobile.twitter.com/healingourearth

https://www.instagram.com/healingourearth/

14 Days Nature Festival: I Care | 5 to 18 June | Awakening TV
5 June 2020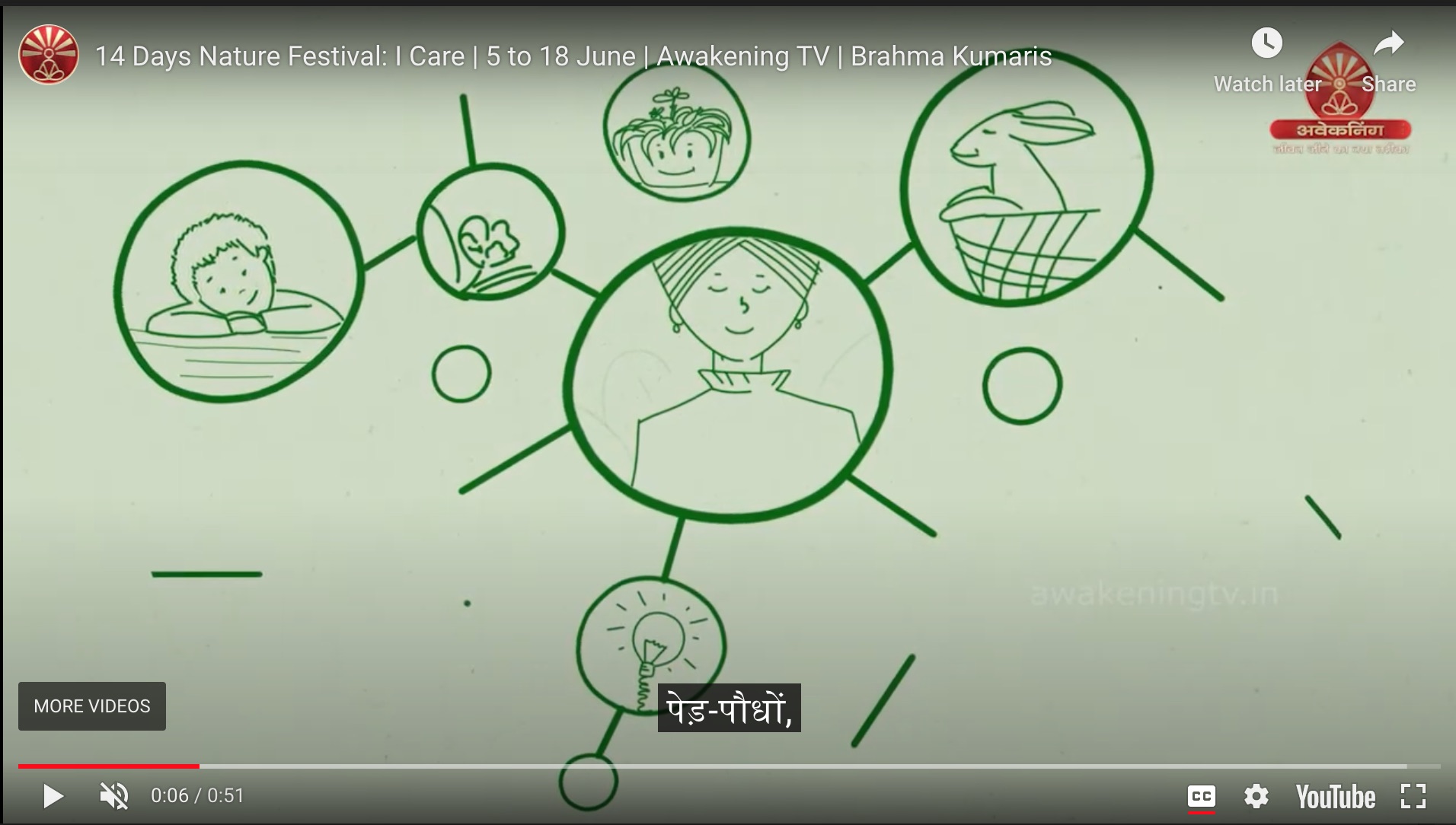 Join us in the 14-day nature festival "I Care" where we share one simple act daily, for you to perform and show that you care for yourself and for the planet.
Watch daily on http://tiny.cc/icarenature From 5 June to 18 June on Awakening Channel.
Tata Sky: 1084
Jio TV: 1060
GTPL: 578
InDigital: 996
NXTDigital: 984.
AWAKENING, a 24 hour, Free-to-air TV channel, presents family-friendly programmes to strengthen your spiritual, emotional, social and physical journey. Choose from an assortment of shows based on spiritual principles, health, relationships, community services and more. To continue watching your favorite channel, call your Cable or DTH operator now and subscribe to Awakening Free to Air Satellite Channel. Website: https://awakeningtv.in/

Celebrations of World Environment Day - Extra Green Newsletter
5 June 2020
Extra Newsletter for World Environment Day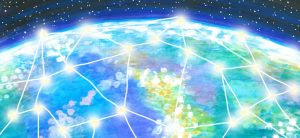 Dear BK Green News Reader
Greetings in advance for World Environment Day. The number of global online events for this day is flourishing, and so we are happy to be able to send you an extra newsletter with several invitations. Please register your local initiatives here.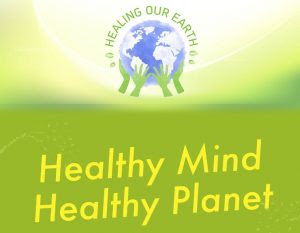 Healthy Mind, Healthy Planet - Free Global Online Summit from 11.00 -18.00 BST (British Summer Time) 31st May with Healing Our Earth Summit and Brahma Kumaris. We start in Australia and go around the world and end up in North America. You can hear eminent speakers address how our minds affect the planet and how any real contributions to change must come from the inside. There will be live music and meditations from each continent as well as introductions and contributions from Healing Our Earth. Join here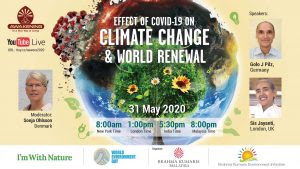 Global LIVE Public Talk: "Effect of COVID-19 on Climate Change & World Renewal" at this critical cycle of time and the lockdown.Brahma Kumaris Environment Initiative in cooperation with Brahma Kumaris Malaysia, will be hosting the talk dedicated to World Environment Day with Sis Jayanti and Bro Golo as speakers. Join via Awakening Channel
1.00pm BST, 5.30pm IST, 8.00pm Malaysian Time 31st May

Flourishing Futures - Nourishing Biodiversity Now
A new offering by young people of the Brahma Kumaris Environment Initiative has been launched on the occasion of the World Environment Day. Please read more on the "flourishing perspective" towards biodiversity in this Concept Note. Prior to 5th June (and beyond) young people of the Brahma Kumaris from different countries plan to host events and workshops locally or virtually on the theme "Flourishing Futures - Nourishing Biodiversity Now".
On the World Environment Day, 5 June, 4.30-6.30pm Indian Standard Time IST, there will be a special international online event with distinguished guests. Please register for the event here.

INDIA taking the lead
The Brahma Kumaris' Rural Wing is again this year taking the lead in being active for World Environment Day. There are now around 70 online programs arranged by centers all over India, and more to come.

New Visual Green Angel Meditation
The Tree of Life Vidual Meditation is dedicated to World Environment Day. Thanks to Nico Crettex for the beautiful creation.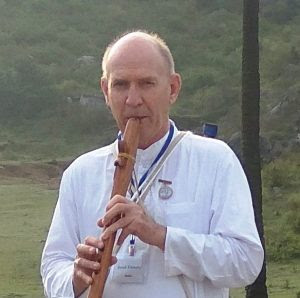 Background Music
New Background Music – Water, Air, Earth - made by David in Art Department, suitable for meditations for nature.
Thanks for making it available for us.
Peaceful Greetings
Brahma Kumaris Eco
and your newsletter editors
Peter, Golo, Arnold, Sonja