2018 Green News Archive
2018 Green News Archive
News on UN Climate Change Conference COP24 from 2 - 14 December in Katowice, Poland
17 December 2018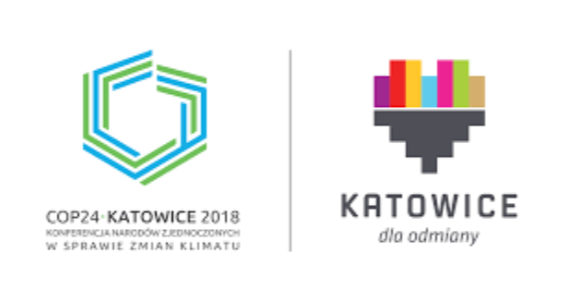 From 2nd to 14th December, the 24th Conference of the Parties to the United Nations Framework Convention on Climate Change (COP24) is taking place in Katowice, Poland. It is the 11th Climate Conference where Brahma Kumaris (BK) is actively participating. Our BK green youngsters arrived previously on Wednesday 28th. They joined the Conference of Youth (COY), which is held before the UN governmental event.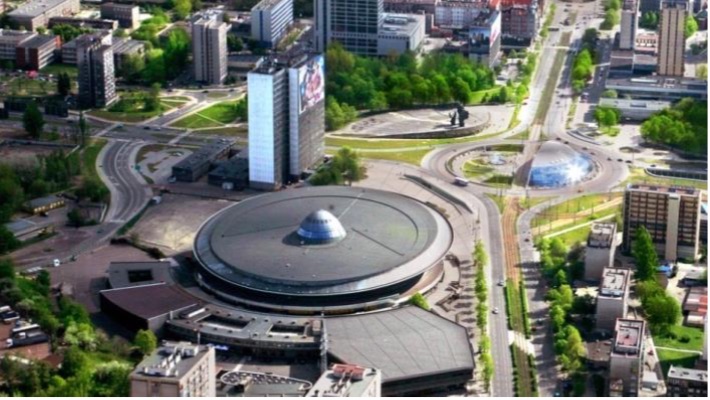 The BK preparations for this COP have been intense and, right from the beginning, the Polish family has been whole heartedly involved. For one year, the preparatory team had many meetings with organisations and activists. They also participated in a number of climate camps and conferences.
The BK Team
This year our green team has come from all over the world. The head of the delegation is Sister Jayanti (UK) supported by Golo (India), Valériane (Switzerland), Sonja (Denmark), Aneta, Asha, Dorotka, Ewa and Marek (Poland), Caroline (Germany), Francis and Erica (Brazil), Patricia (Peru) and Niranjan (India/ Germany). Our Polish hosts extended a warm welcome along with gifts and cake. The initial discussions were about the logistics of the conference. They also considered how to create an understanding of the need for hope, personal transformation and the importance of values, ethics and spirituality.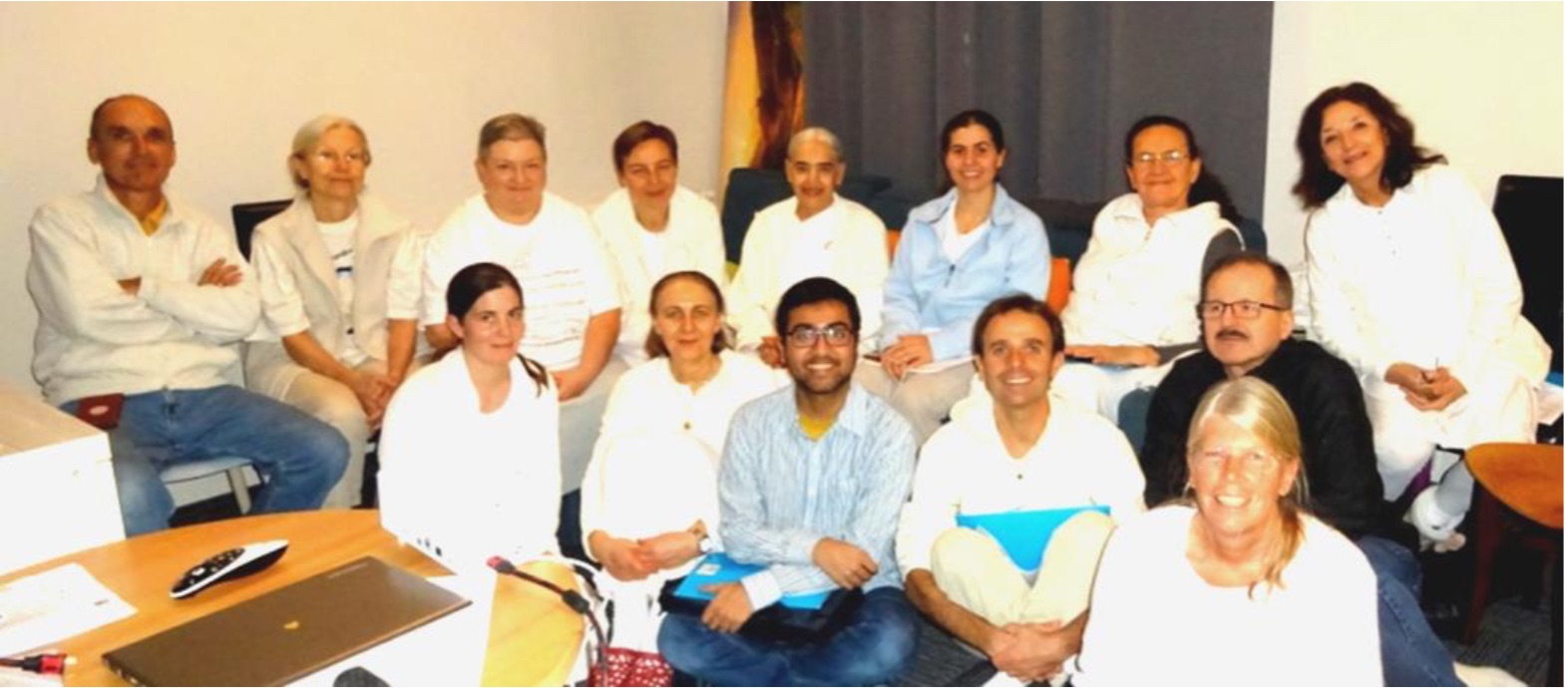 Click here for detailed report.
3rd December News from Climate Change Conference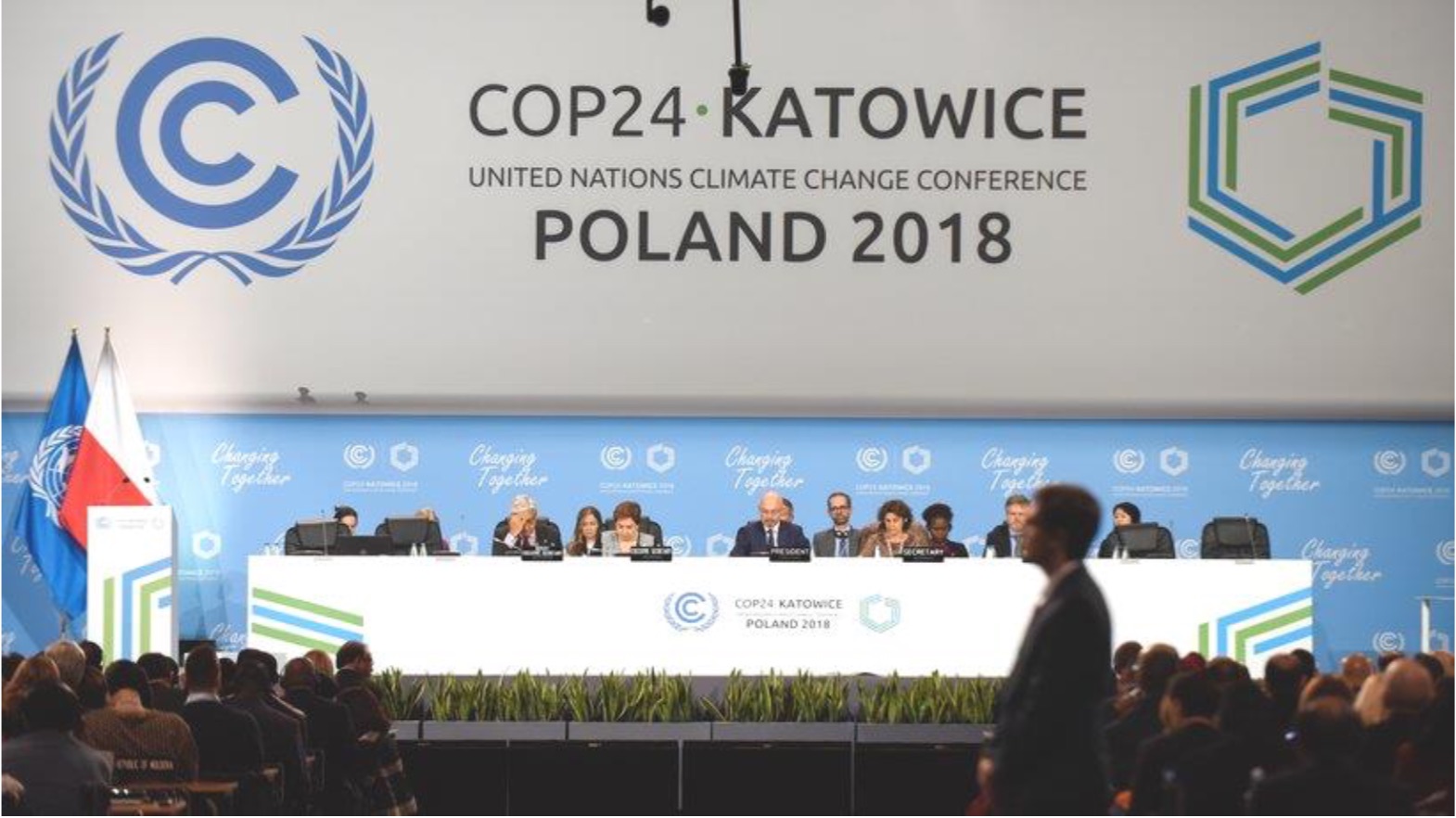 Opening
The official opening of the Climate Conference took place on Monday morning in the Spodek Congress Centre in the heart of Katowice. The civil society was represented by Sir David Attenborough from the UK.
The naturalist was chosen to represent the world's people in addressing delegates of almost 200 nations. They are in Katowice to negotiate how to turn pledges made in the 2015 Paris climate deal into reality.
He was very outspoken and said: "Right now we are facing a manmade disaster of global scale, our greatest threat in thousands of years: climate change," he said. "If we don't take action, the collapse of our civilizations and the extinction of much of the natural world is on the horizon."
His statement immediately went viral on the internet and its worth seeing this short summary: (click here). Attenborough urged everyone to use the UN's new ActNow chatbot (click here).
Click here for detailed report.
4th December News from Climate Change Conference
General Update
This year's Climate conference is about finalizing the so-called "rule book" to actually implement the Paris agreement to stay below 1.5 ̊C (max. 2 ̊C). The countries will finalize how to measure and monitor the promised reduction of carbon emission (Nationally Determined Contributions, NDCs) and what to do if a state fails to fulfil its promises. However, this is complicated as many details have to be worked out and agreed among all the 200-member states. This has been further complicated by the USA government planning to pull out of the Paris agreement and Brazil's new government withdrawing its offer to host the next climate conference.
At the opening of the conference, Poland's President made a blunt statement: "Don't worry. As long as I am the president of Poland, I won't allow anyone to murder Polish mining". This was not surprising since Poland is one of many nations heavily reliant on coal. Along with other fossil fuels, coal has been identified as a leading climate enemy at the COP24 summit. It seems not all the parties understand and want to follow the recently published Climate report by the Intergovernmental panel on climate change (IPCC). This indicated that climate change is accelerating and the window of opportunities to deal with the problem is rapidly closing.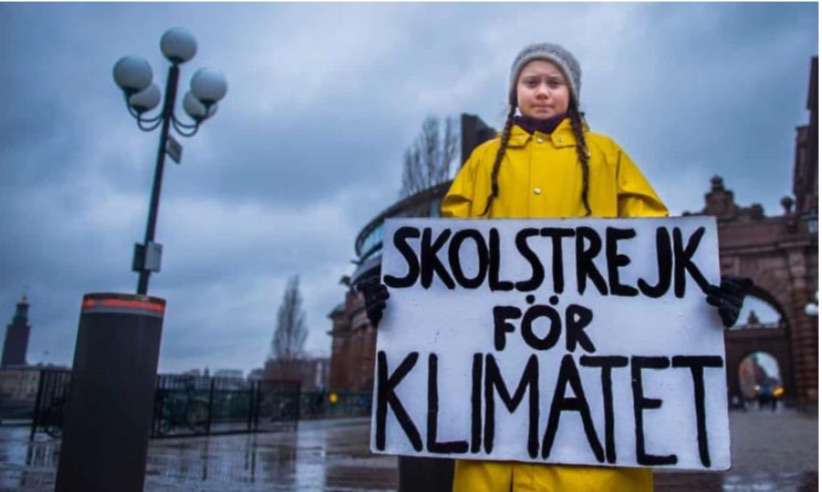 Famous actor Arnold Schwarzenegger is also attending the meeting and said, "We have a meshugganah leader in Washington, but the U.S. is still in." He wished he could travel back in time to stop us from digging up and using fossil fuels, as he did in his famous film "The Terminator".
Meanwhile, climate change can be felt all over the world, the 15-year-old Swedish school girl Greta Thunberg said today. The world's youth must lead in pushing for climate action as our politicians are "behaving like children". In August 2018 Greta began a solo climate protest by striking from school in Sweden. These school strikes have now spread to at least 270 towns and cities in countries across the world, including Australia, the United Kingdom, Belgium, the USA and Japan. It is quite interesting that one little girl from Sweden can have such global impact, it seems courageous leadership can be quite inspirational.....click here for full report.
5th December News from Climate Change Conference
The Power of People
Green Peace is managing the Climate Hub, which is very near to the COP. It has become a popular meeting space for the youth and the Polish civil society. Carolin, representing the Institute for Advanced Sustainability Studies, moderated the session "The Power of People" organised by the Brahma Kumaris. She welcomed Sister Jayanti, Valériane, Kuba Gogolewski (Development YES - Pit Mines NO) and Swami Atmarupananda (Global Peace Initiative of Women).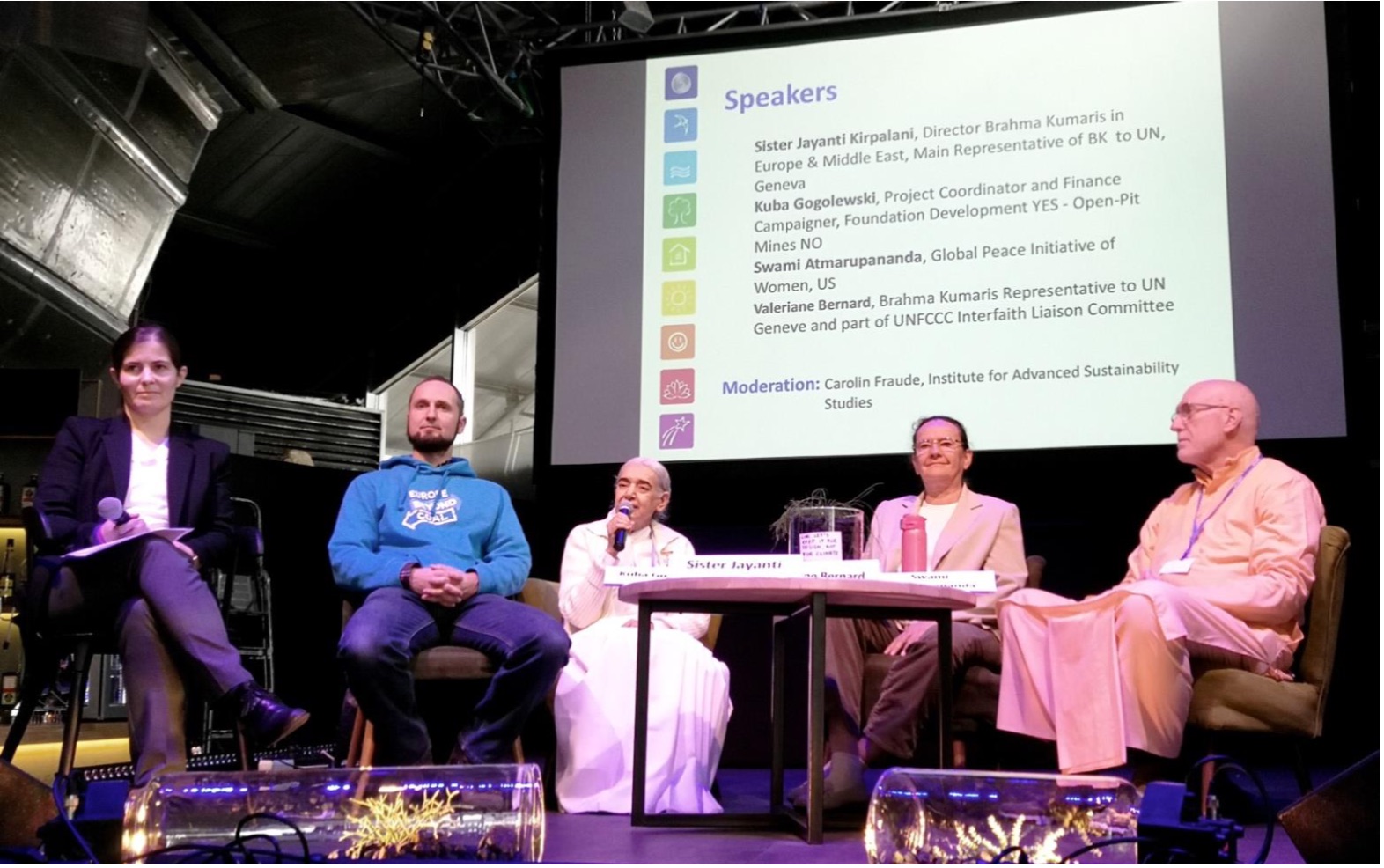 The panellists made the following main points:
Common intention makes it easy to overcome differences of opinion and for people to work together for a common cause. If our intention is free of selfishness and greed, it has the power to bring about transformation.

IT Technology is an effective tool to take the voice of the people to their leaders.

If I sit in meditation, it brings about change. When we meditate together, the power will reach the whole world.

Mother Earth is a living entity and we are part of the whole ecosystem. In meditation, we develop constant positive thoughts and feelings. We become like Mother Earth, who is always benevolent.

For success in your activities it helps to be persistent and patient. The Polish government agreed to phase out using dirty brown coal only after many years of campaigning.

The collective efforts of diverse religious and spiritual groups has come together in one powerful interfaith voice and they are now recognized by UNFCCC.
Click here for full report with more photos.
6th December News from Climate Change Conference
This has been an intense day for us with three programmes. We had two programmes webcast live from COP and a third programme in Krakow.
Brahma Kumaris (BK) Press Conference:
Visionary leadership to change hearts and minds for immediate action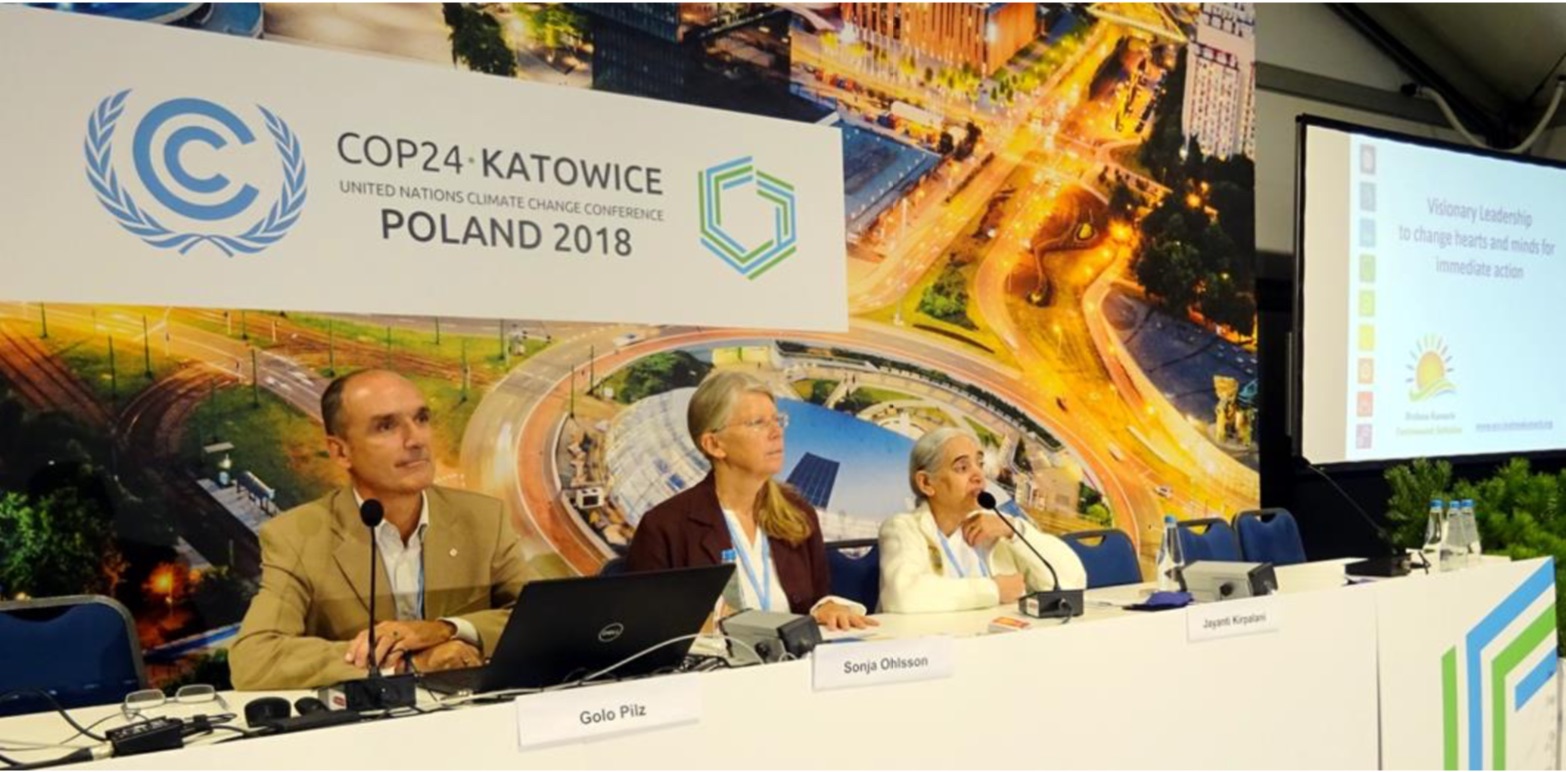 The COP Press conferences are precisely 30 minutes and are webcast live. Golo gave a general introduction of BK, our renewable energy projects and our work in promoting values and ethics. Sister Jayanti emphasized the importance of our thoughts and how to create the required change of mindset. One participant, a former minister from India, said how much the activities of the Brahma Kumaris were appreciated.
(link: https://unfccc-cop24.streamworld.de/webcast/visionary-leadership-to-change- hearts-and-minds-fo)
Brahma Kumaris Side Event: Building a Spirit of Solidarity to overcome the climate crisis.
This official side event was co-organised with the Quakers and Franciscans. The panellists were invited to share ideas on how to build solidarity, overcome fears and take responsible decisions to protect humans from increasing temperatures.
Debra Roberts, Co-Chair of the IPCCC Working Group II and co-author of the IPCCC report on 1.5 ̊, said the report is a powerful tool to serve humanity and it brought light onto areas we need to know more about. It is powerful because it addresses how we can change our daily lives and consumption of food and energy. Even though our leadership and policies are not yet fully in place, for each of us, our daily choices count.
Click here for detailed report.
7 - 8th December News from Climate Change Conference
This morning, our team met for the half way briefing. All of the programs and activities have gone well. This year we noticed that there is a more debate on plant-based diet, excessive air travels and lifestyle change. Topics like hope, solidarity and trust are also being discussed more than ever. There is a growing uneasiness for the future. Everyone in our team is ready for another week of action.
Reception for our Friends

This year, Brahma Kumaris (BK) hosted its reception in the convent of St Stephens Catholic Church, quite close to the conference venue. These events are well known for the sense of belonging they create and the delicious food. So, it was no wonder that more than 30 of our friends and contacts came. One participant said: Thank you so much for providing a family for me while I am at COP. After a powerful moment of silence, we enjoyed our vegan snacks and had a lively discussion.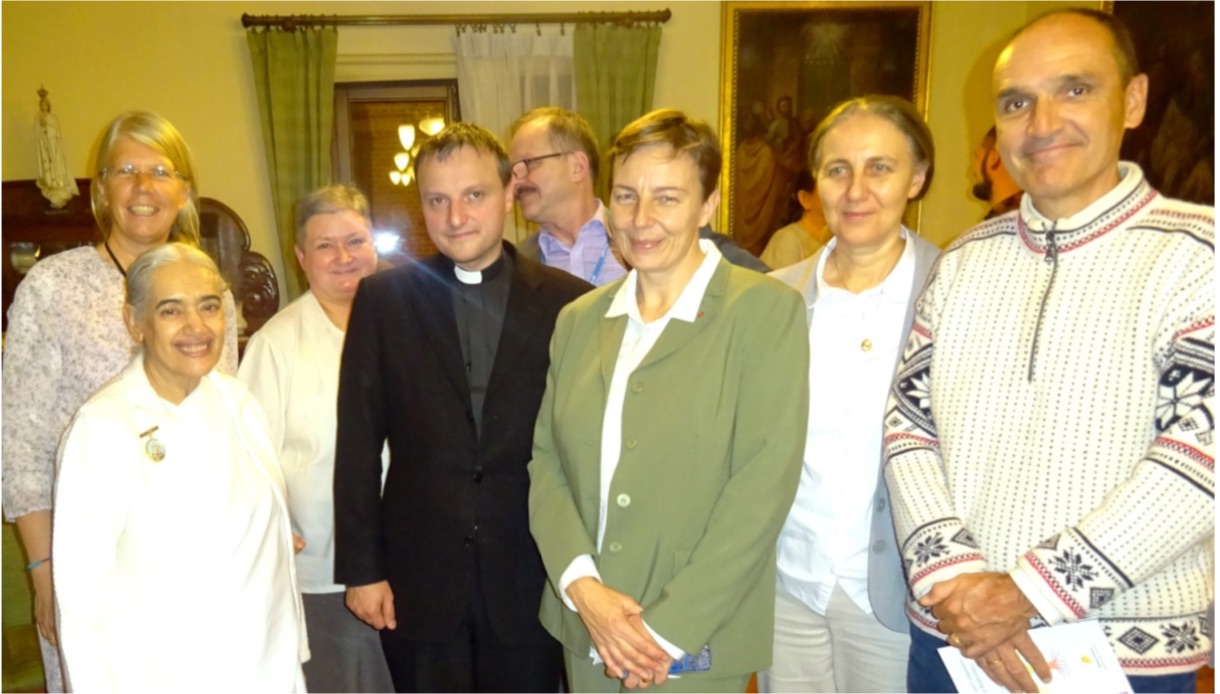 Sister Jayanti, Adam Palion from the Catholic Church, and the Polish and international team at the reception
More than 1000 campaigners and activists from around the world demonstrated in the annual "March for Climate". The demonstration has a long tradition at the COPs. This year, it was accompanied by an equal number of police.
The demonstration usually marks the middle of the conference and is intended to give the needed push to the negotiations.
BKs Aneta, Bishek and Valeriane participated in the march.
Click here for detailed report.
9th December News from Climate Change Conference
Mind and Matter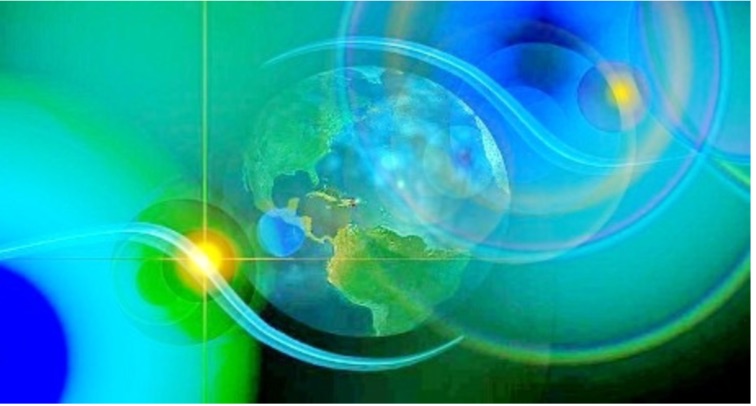 Dorota and Aneta conducted a program in the city of Gliwice, near Katowice, on the topic of "Mind and Matter: Confluence of two Living Systems". They presented the current state of the environment and the activities of BK at COP24. Dorota elaborated on the power of thought and the impact of the mind upon matter.
The key values of hope, compassion and respect were discussed. A plant based diet was presented as the biggest contribution an individual can make to combat climate change. "India One" Solar Thermal Power Plant is an example of "walking the talk".
The program ended with a meditation. Afterwards, everyone was able to give their personal commitment for change within "A Million Good Wishes for the Earth" project.....click here for full report.
Dorota presenting at the Mind and Matter program in Gliwicie
10th December News from Climate Change Conference
Here in Katowice, the temperature dropped below zero and snow gently fell. It seems winter has finally kicked in. Our green team is ready for another week of action.
Climate Resilience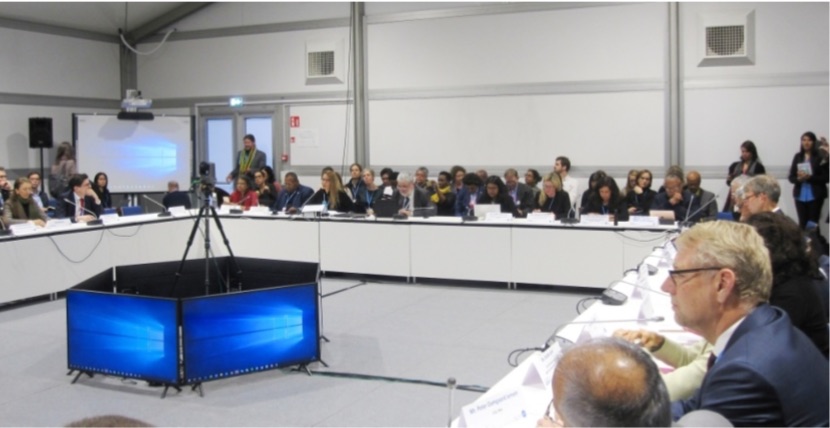 Sister Jayanti was invited to represent the interfaith community at the high- level roundtable dialogue "Scaling up investments in climate resilience to meet the needs of vulnerable people". It was organized by the "Marrakech Partnership for Global Climate Action".
More than 30 eminent speakers were invited to speak but each got only two minutes to make his point. It was interesting that everyone stuck to the time given. The questions centred around community needs and the necessary scaling up of investment for climate resilience.
It was made very clear that, not only are more funds required to build resilient communities, but most important, they are required to build solidarity.
Attention and understanding of the real needs is required. Speakers expressed their observations that the mood in this COP seems to have changed from passion, mission and determination towards feelings of anxiety, despair and frustration. As one of the last speakers, Sister Jayanti, emphasized the need for personal development of dignity and self-worth. Here education plays a key role and it is the foundation of the future.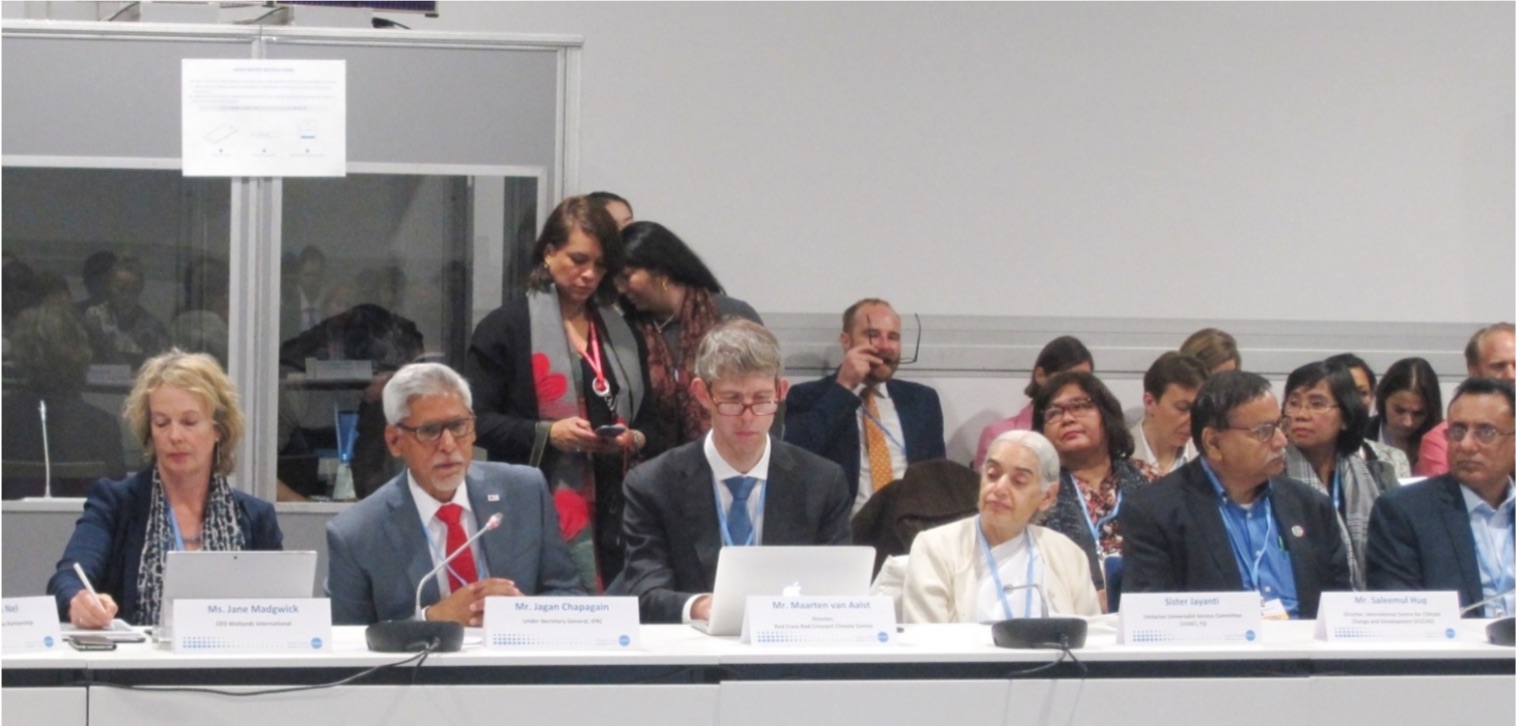 Sister Jayanti at a high-level roundtable dialogue at the COP
Click here for detailed report with photos.
11th December News from Climate Change Conference
Earth Day Breakfast Meeting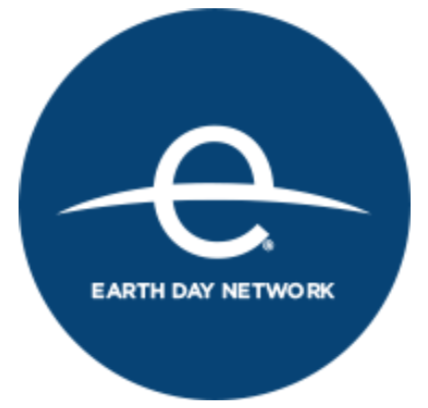 Valériane and Aneta attended an early morning network meeting to discuss the 50th anniversary of Earth Day Network in 2020. This anniversary will come at a time when we are confronted with complex and critical environmental challenges. The year 2020 is important as the Paris agreement then comes into action. It was a good opportunity to look ahead, to start developing concepts and to begin planning new activities.
"Good Climate" City Pavilion
Katowice Municipality has put up a pavilion at the city market square in connection with COP. It is used by local schools and citizens for education in climate change and sustainable lifestyles. Brahma Kumaris was invited to organize two workshops.
"Mind & Matter: Confluence of two Living Systems"
Carolin presented her professional work at the Institute of Advanced Sustainability Studies and gave an overview of the current state of the earth. By showing satellite pictures of the earth, the impact of humanity on environment was clearly visible. Inner change is an integral part of systems change.
Dorotka presented the BK Project "A Million Good wishes for the Earth" and inspired everyone to write down one good wish as a contribution. She then conducted a meditation.
Climate Change Demands Inner Change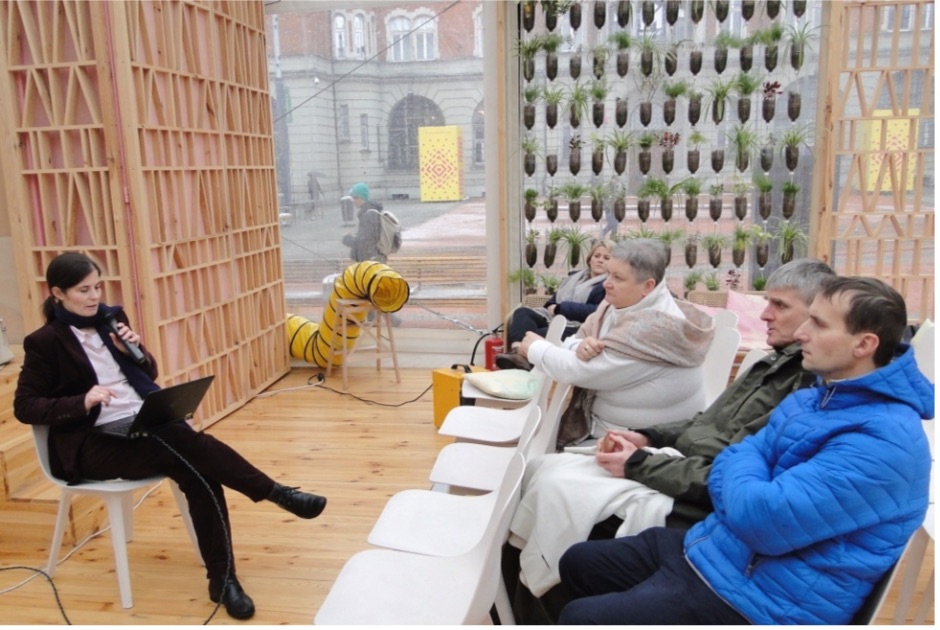 Carolin presenting in the Good Climate Pavilion
Later in the afternoon, Golo gave a presentation on positive values such as love, happiness and respect. They have an immensely powerful influence on the self, relationships, and the environment. As an example, he took up the renewable energy projects and the yogic farming practice taught by Brahma Kumaris in India; " When we meditate with the seeds and the plants, they grow better and the nutrient content increases"......click here for remainder of the report in detail with photos.
To see COP24 on Facebook (click here)
COP24 9th report - 11th December 2018
This report includes:
Planning the Earth Day Network 50th celebration of 2020

Presentation: Mind and matter: Confluence of two living systems

Presentation: Change demands inner change

The main BK COP programme: Healthy minds, healthy people, healthy planet

An ECO reception

Preparation for the press conference next day
To see the report (click here)
To see other COP24 articles (click here)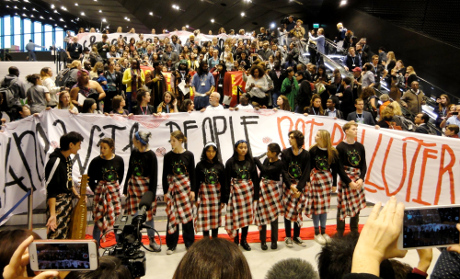 COP24 10th Report - 12th - 14th December 2018
After a very busy two weeks, the team prepare to leave COP24.
This report includes:
A summary of the result from COP24

2 press conferences

Interfaith co-ordination meeting

Last day of the conference

Photo gallery from the last days
To see the report (click here)
To see other COP24 articles (click here)

News from UN Biodiversity Conference COP14 held in Sharm-El-Sheikh, Egypt
3 December 2018
The 14th Meeting of the Conference of the Parties to the Convention on Biological Diversity (COP 14) is being held in Sharm El Sheikh, Egypt from 17 to 29 November 2018. Brahma Kumaris have sent a high level team to this event and, as well as having an exhibition stand, they have organised and attended side events that have proven popular. They have also met a number of VIPs.
See the report and photos (click here).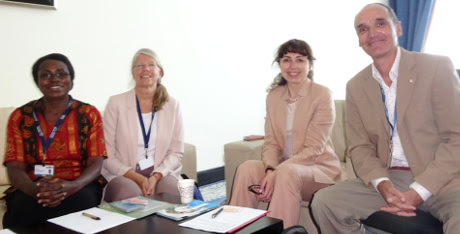 The BK team continued to be busy at the conference, taking part in large meetings and sharing panels with VIPs. They also attended several important side events where they were able to share their perspectives and ideas.
See the report and photos (click here).
To see other BioCOP14 articles (click here).
To see Facebook (click here).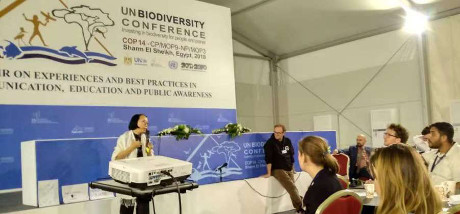 Green News featuring India and Million Good Wishes for the Earth
10 November 2018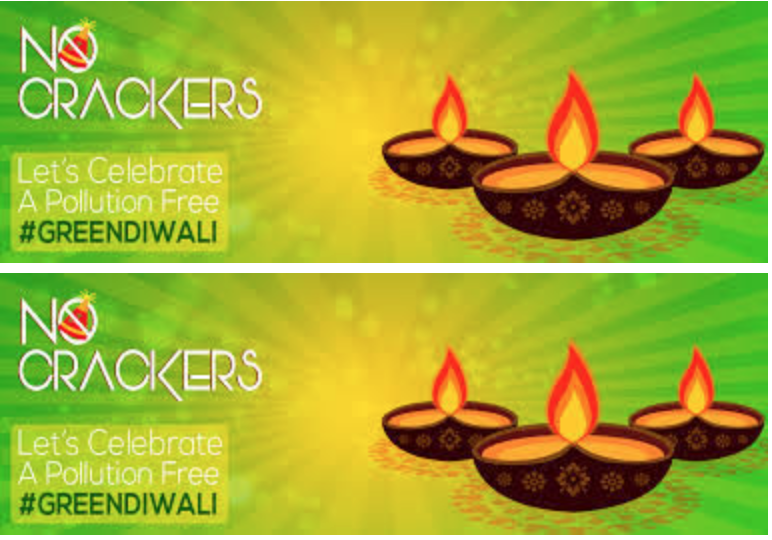 Green News featuring India and Millions Good Wishes for the Earth
Happy Diwalli to all of you. In this issue of the newsletter we will focus mostly on all the things that are happening in the BK green world in India.
The new IPCC report gives a clear picture and call to action for the current state of the environment. Here is a summary in this article.

We also have a big UN conferences coming up:
- UN Conference on Biodiversity COP14 in Egypt in November, read more here.
Your subtle support of a green conference in the desert is appreciated.

- The Climate Change Conference in Poland in December. Our Polish team has developed a new initiative called Million Good Wishes For The Earth.
Most welcome to join and support both the planet and the conference.
See Facebook: http://www.facebook.com/wishesforearth
From Polish BK's: As part of our activities for COP 24 in Poland, we would like to invite everyone, who in their heart is concerned for the welfare of the Earth, our home, to dedicate some of their time, thoughts and energy to share their good wishes and positive thoughts for the Earth, by taking part in the initiative "A Million Good Wishes for the Earth".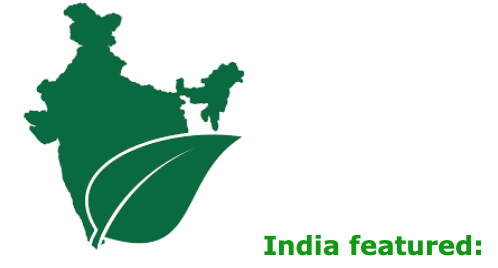 World Environment Day
More than 300 centers around India celebrated World Environment Day in the
month of June. It has been arranged by the Rural Wing. Most welcome to see the image panorama of the programs here.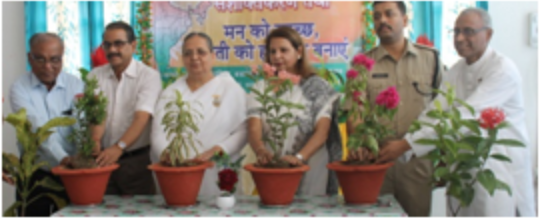 Science, Spirituality & Environment
The education wing of the Brahma Kumaris held a global summit:
"Science, Spirituality & Environment – the role of human beings in creating a better world" last September 2018. The exhibition was great, dedicating a large part to our environmental matters. Dr. Vandana Shiva was keynote speaker and gave a powerful message and encouragement to Brahma Kumaris.
Overall report incl message of PM Modi and report of Vandana Shiva and Golo.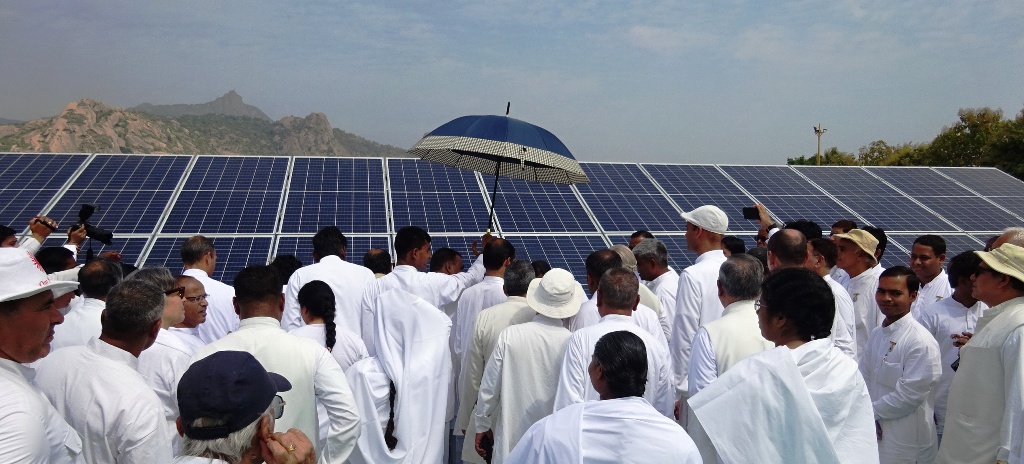 Inauguration of new solar PV plant
On 10thOctober, the inauguration of the new 1 MW PV Solar Plant took place at the site of India-One Solar Thermal Power Plant. It was a happygathering with the presence of Dadi Janki Ji, Dadi Ratanmohini and Dadi Ishu
Living the Change Initiative
Brother Shantanau from Shantivan has shared from the Interfaith and Sustainability program celebrated in two of Brahma Kumaris Centers in India.
France: Green retreat place presented Brother Didier is sending greetings with a new presentation of our French Green Retreat Place in Itteville, can be viewed here: https://youtu.be/VQI-GlOGQbY.
Germany: There has been an interreligious week for the protection of nature in Cologne, see report.
Wishing you a Happy and Green Diwalli!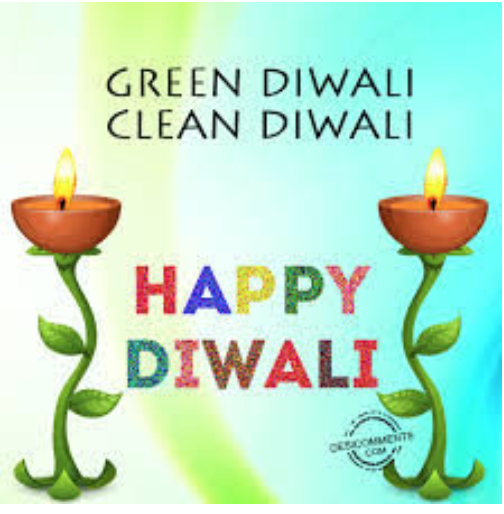 Your Green News Editors
Peter, Arnold, Sonja

Br Golo's Green tour of Canada and Climate Action Summit in San Francisco
26 September 2018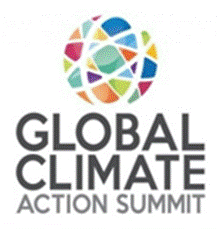 Golo arrived in Montreal on 24th September. He stayed there for 3 days and then traveled on to Toronto, Calgary, Vancouver, Seattle and finally San Francisco.
In each place, he conducted programs and met the Brahma Kumaris (BK) family. He spoke about climate change, solar energy projects of BK and the required lifestyle change. He highlighted the connection between the inner and outer worlds and that we all can create a better world by a transforming our awareness and thoughts.
Golo also visited the famous glaciers in Jasper national park and could see first-hand the dramatic melting of these important sweet water reservoirs.

Vancouver was recovering from the smoke of the biggest forest fires ever in history in British Columbia. There has been serious drought in British Columbia, and in California. There have been forest fires everywhere. There was a program in the Vancouver centre and then a journey to San Francisco via Seattle.

There was a well-attended programme at the Anubhuti Retreat centre, just north of San Francisco.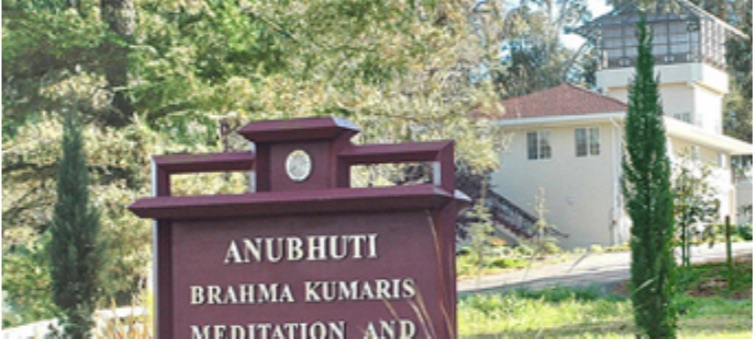 On the evening of 11thSeptember, there was the opening of the interfaith programs in the Grace Cathedral by the local bishop.In attendance were Governor Brown, Minority Congress Leader Nancy Pelosi, UNFCCC former and present Executive directors Mrs Figueres and Mrs Espinosa and many others. Our Green team Elisabeth, Shubra, Juan, Gordon and Golo joined in full strength.

The program began with blessings invoked by the native people. Then,the different faiths entered the cathedral in procession. The Hindu procession was led by Elisabeth who sang Om Shanti Om beautifully in front of the whole gathering. The programme lasted about two hours. Afterwards many of the faith organizations gave presentations of their efforts to reduce their carbon emissions - using more solar energy or switching to Vegetarian food. After the program, Golo briefly met Mrs Figueres, former executive secretary of UNFCCC and one of the architects of the Paris climate agreement.
On 13thSeptember, there were 2 workshops at the Cathedral premises by Golo and Elisabeth on "Managing from Within" plus Juan and Gordon on "Changemaker".

On 13th, Golo gave a talk at the San Francisco centre which is affiliated to the Global Climate summit. He met the local BK class and the green team.
The climate action summit ( www.globalclimateactionsummit.org ) was held at from 12th to 14that the Moscone centre in San Francisco. Around 4000 delegates from all over the world met there. They called on national governments to join forces to step up climate action ahead of 2020—the year when global greenhouse gases need to peak and then to fall sharply to avoid the worst impacts of climate change.
The summit was all about announcing plans and ideas of local governments, regions, cities and companies to reduce their emissions. California Governor Brown announced that the state wants to become carbon neutral by 2045.In the whole San Francisco Bay Area and throughout the world during the week of 10th-14thSeptember, climate action panels, workshops, tours, exhibits and other special events had been organized in connection to this summit.
On the 14th September, Juan, Elisabeth and Golo attended the last day of the conference to listen to the various statements and announcements. They participated in various panels. It was made clear that we are in the midst of climate change already and drastic action is required. It was also clear that people want to see real action and measurable reduction of emissions now. On 15th Sept. Golo was interviewed by a local radio station.
Our green team met many friends, made new contacts and shared our message "Change yourself and then change the world".
Download rest of the report here.

Special Edition Green News - Living the Change - Interfaith and Sustainability
27 Aug 2018
Dear all, Om Shanti.
You are most welcome to read about the new Interfaith and Sustainability Initiative called "Living the Change", www.livingthechange.net
They arrange a Sustainable Living Leadership Program - an online 8-week Training for Religious/Spiritual Individuals https://livingthechange.net/leadership. Deadline for registration already 20th August.
Please keep in touch with Valeriane Bernard <valerianebernard@gmail.com> and Rajesh Patel <rajesh.patel@bkconnect.net> about any programs you do
All the best and take care
Sonja, Valeriane, Rajesh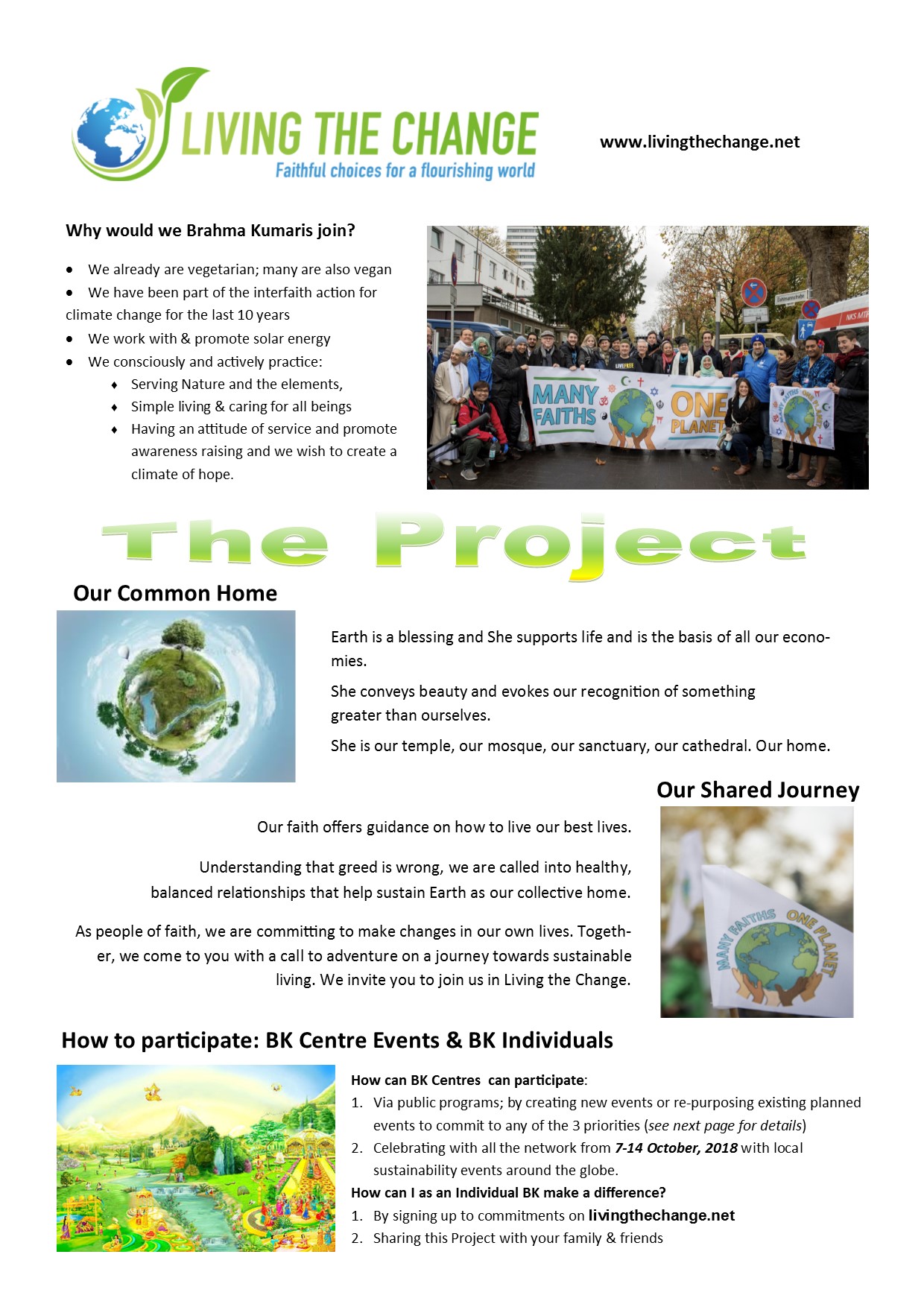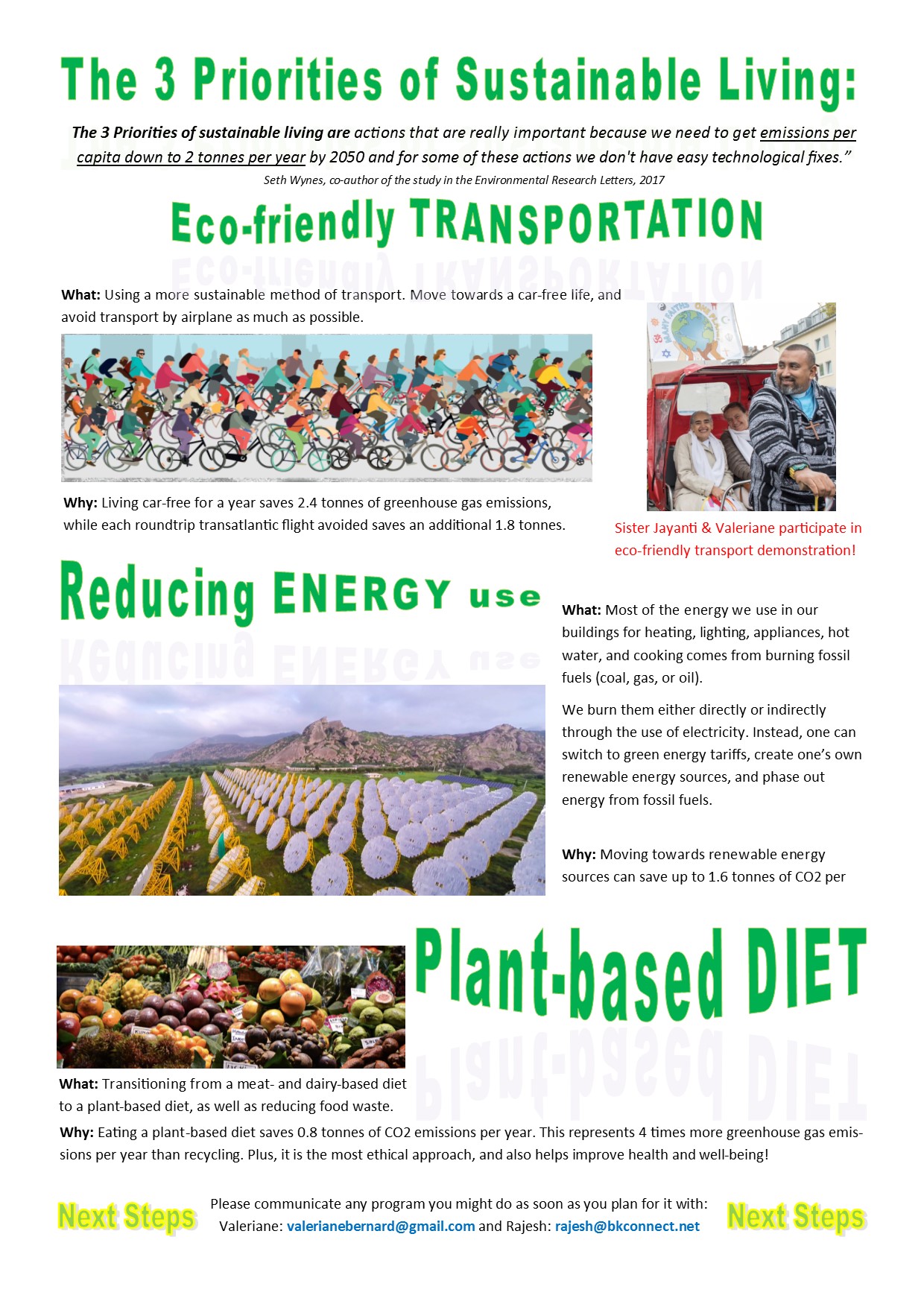 BK Ecological Retreat for Europe & the Middle East, Lisbon 12th to 16th July
1 Aug 2018
Being with Nature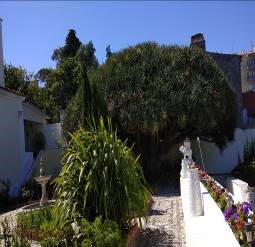 The retreat was hosted and very well taken care of by our sweet Portuguese family in the beautiful Baba's vegan home of Lisbon. The participants came from the UK, France, Austria, Portugal, Holland and Switzerland.

During the retreat, we had meditations for serving each one of the five elements and connecting with them in a new and healthy way through sitting and walking meditations in Baba's home and the Monsanto Park.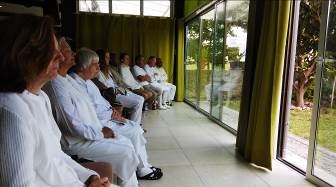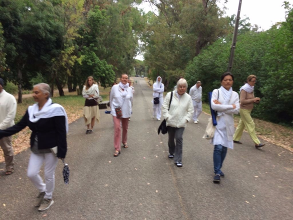 On the Friday morning, we looked deeply into the understanding we can develop through exploring with spirituality the story and interaction of human beings, nature and God through time. The participants looked deeply into ways that would allow us to form new healthier relationships with fellow human beings, environment and the world.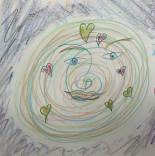 We also looked at the true meaning of sustainability, and valued the capacity to make new choices and create and sustain healthier relationships with matter and people through our own purity and life styles. The participants looked at which changes they could be doing in their life with regard to sustainable living? If so what shape will they take?
Sister Helen who is an acupuncturist working with the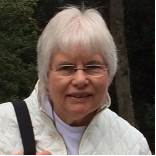 5 elemnents also shared with us the traditional understanding of the interaction of human beings with the five elements and the consequences it has both for our health and the inner balance of the human being.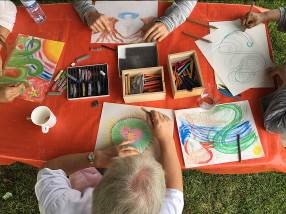 We also had the experience of an Art Activity. Using the arts to deeply discover and explore myself and emerge my virtues i.e. 'The colour of my qualities' Creating a healthy and beautiful relationship with nature by exploring and emphesising my unique qualities. Drawing and playing with colours and forms in a simple way to enable your qualities to emerge. Using your creativity connects you with your inner self in a surprising and true way. It brings out that colourful image of your virtues that words cannot touch.
Silvia sang for us and Claudio played for us very special songs from their new albums and old favorites in the evening bringing a sens of wonder and beauty to the retreat.
On the Sunday morning Valeriane presented "living the change" , an interfaith project Brahma Kumaris is involving with.

Our common home
Earth is a blessing. She supports life and is the basis of all our economies. She conveys beauty and evokes our recognition of something greater than ourselves. She is our temple, our mosque, our sanctuary, our cathedral. Our home.
Our shared journey
Our faith offers guidance on how to live our best lives. Understanding that greed is wrong are called into healthy, balanced relationships that help sustain Earth as our collective home. As people of faith, we are committing to make changes in our own lives. Together, we come to you with a call to adventure on a journey towards sustainable living. We invite you to join us in Living the Change.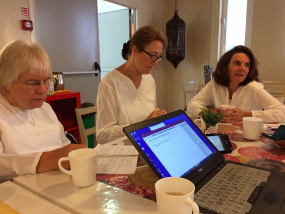 1 - Eco-friendly TRANSPORTATION
What: Using a more sustainable method of transport. Moving towards a car-free life, and avoiding transport by airplane as much as possible. Why: Living car-free for a year saves 2.4 tonnes of greenhouse gas emissions, while each roundtrip transatlantic flight avoided saves an additional 1.8 tonnes.
2 - Reducing ENERGY use
What: Most of the energy we use in our buildings for heating, lighting, appliances, hot water, and cooking comes from burning fossil fuels (coal, gas, or oil). We burn them either directly or indirectly through the use of electricity. Instead, one can switch to green energy tariffs, create one's own renewable energy sources, and phase out energy from fossil fuels.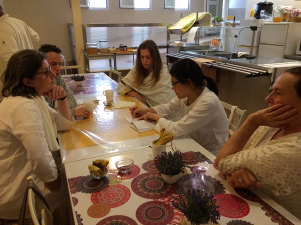 Why: Moving towards renewable energy sources can save up to 1.6 tonnes of CO2 per year per person.
3 - Plant-based DIET
What: Transitioning from a meat- and dairy-based diet to a plant-based diet, as well as reducing food waste. Why: Eating a plant-based diet saves 0.8 tonnes of CO2 emissions per year. This represents 4 times more greenhouse gas emissions per year than recycling. Plus, it is the most ethical approach, and also helps improve health and well-being!
During the rest of the morning the participants were divided in a UK group, a Portuguese group and the rest of the countries sat together in a forth group to see how each country would be able to put the project into action.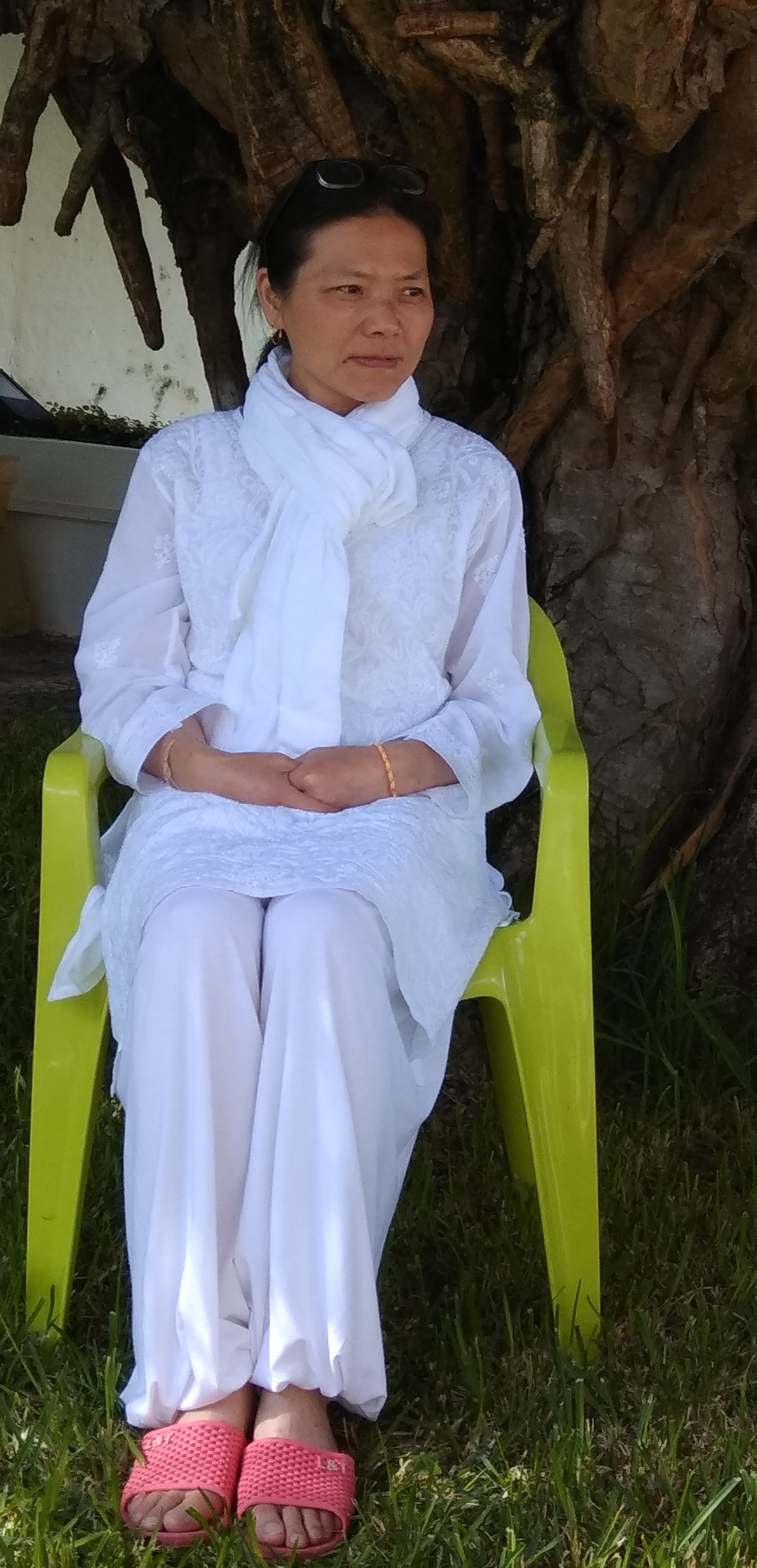 Kemin's experience:

I have realised from this Green Retreat the relationship between Spirituality and Nature. How can I, as a Brahma Kumari, bring back to the Mother Nature love and peace through my relationship with the Supreme Soul.
Leaving No One Behind - News from the Forum on Renewable Energy in Portugal
29 Jun 2018
The Forum was all about innovation and action in the global sustainable energy movement. The 2 day conference and market place fostered new partnerships and ideas, investment and action towards securing clean, affordable energy for all. The main theme of the whole conference was Leaving No One Behind.
Brahma Kumaris represented by Golo, Sonja and Abhishek were invited to the conference as partner of the SHINE campaign. SHINEs main work is to secure safe, clean, and affordable energy in order to break the cycle of poverty.
The Forum was located in a historical venue Convento de Beato, an old monastery from the 15th century.
The conference started with a video message from the UN Secretary General and powerful wake-call by the Director Rachel Kyte. She asked everyone to be careful with critical decisions that need to be taken in the near future. She emphasized said that she has big hope to achieve energy access for all are due to this gathering of 1000 people from all over the world.
Brahma Kumaris main engagement took place on the second day. The SHINE campaign had a 15 minutes presentation in the main plenary where different partners were invited to present their commitments to renewable energy. Lisa Jordan, Director of SHINE first introduced Mr. Per Heggenes from IKEA Foundation who explained why they support the SHNE campaign: the combination of Faith, finance and philanthropic partners working with clean energy can secure that their funds reach the poorest communities. Next was Golo, who introduced BKs activities in the field of renewable energy , and our commitment to continue, expand and share our work with clean energy. He emphasized the spiritual principles underpinning the work in clean technology. The presentation ended with commitments from David ten Krode, Oikocredit and Fletcher Harper, Green Faith.
View remainder of the report here.

Fresh News from EU Sustainable Energy Week - Brussels, Belgium
29 Jun 2018
Lead the Energy Transition
On the 6th and 7th June, BK Environment was invited to host "Energy Morning Meditations" at the European Commissions, annual High-Level Policy Conference in Brussels under the umbrella of the EU Sustainable Energy Week. At 8.30 each morning Sister Jayanti, Sonja, Kathryn and Golo met in the beautiful Residence Palace with an enthusiastic group of people. Sonja started with 10 minutes of Chi Gong, followed by Sister Jayanti who guided everyone into a meditation experience circling around our inner energies. Golo ended with a brief introduction to the BK solar activities in India and their spiritual connection.
Click here to watch/download message from Sister Jayanti.
View remainder of the report here.

Happy World Environment Day and BK Green Newsletter June
29 Jun 2018
Dear green servers
The news keeps flooding into the office, it is just so great to read about it all, and feel everyone's enthusiasm.
Jun 5th is World Environment Day, and it is time to Beat the Plastic! Hope all centers have started to replace the
use of plastic in various forms. Have a nice plastic free day! London had a program yesterday called "Treading
Lightly on the Earth", Stockholm center and others are doing special Kind to the Earth- Meditations today.
In Copenhagen we had a great outdoor meditation in a beautiful park. India is of course doing a massive
contribution to World Environment Day with its many programs. We look forward reading about that next time.
"Walk softly upon this earth, giving what you can and taking only what you need" - Buddha
(from the London program poster)
First two news clips and one class from Russia:
BK in Moscow, Russia took part in the IX International Scientific Conference on the problems of ecological worldview
"Ecology of the external and internal environment of the social system" on April 29th, 2018.
ECOLOGY OF CONSCIOUSNESS, By Sudha Rani Gupta, Master of Natural Science (Botany), General Director,
BK Centre of Spiritual Development. You can read BK Sudha's talk here:
International Mother Earth Day has been celebrated all over the world on the 22nd of April and the Brahma Kumaris in Russia, CIS and the Baltic states were active in this. Special events were held in Moscow (Russia), Novosibirsk (Siberia, Russia), Ulaanbaatar (Mongolia), Astana (Kazakhstan), Vilnius (Lithuania) and others.
And two rewards are given in India:
Green Building Recognition to Brahma Kumaris, Shantivan
The residential campuses "Manmohinivan and Anand Sarovar" at Brahma Kumaris international spiritual headquarters in
Abu Road, Rajastan, India was recently awarded the prestigious "Green Building" recognition by "Indian Green Building Council"
in Jaipur, see report and pictures
Award for Energy Conservation
The Brahma Kumaris have been awarded a first prize for energy conservation by the Maharashtra Energy Development Agency.
Government of Maharashtra has recognized the remarkable efforts of Brahma Kumaris in the field of energy conservation
and sustainability, see report and pictures
2018 Africa Carbon Forum
Brahma Kumaris participated in the 2018 Africa Carbon Forum organised by the United Nations Environment Program (UNEP)
from 11th to 13th April 2018 in Gigiri, Kenya. The theme for this year's forum was
"Climate Action for Sustainable Development: Driving Change in Africa."
The month of May was a conference month!
Lisbon: The Sustainable Innovation Forum arranged the annual conference in Lisbon. Golo presented our commitments in
renewable energy service as part of the SHINE campaign. See pictures and read more in attached report.
Bonn, Germany: The annual UN Climate Change Conference in Bon in May was a productive and serviceable time for Valeriane
and the German team: Gopi, Heidi, Dagmar, Caro, Martin and others. See 2 reports and pictures here:
We have a lot of news waiting to be shared with you: New class on Sustainable Economy by Ken ODonnell, EU Energy week
programs in Athens and Thessaloniki, Copenhagen, Berlin and Brussels. There will be news from youth conference and
Innovative4climate in Bonn and Angel walks in nature and Collective Meditation at Sanjay Gandhi National Park in Mumbai.
Om Shanti
BK Green Newsletter Editors -
Peter, Arnold, Sonja

More June News from the Green Team
20 Jun 2018
Dear Green Servers
What a wonderful environment day to celebrate within our community! So much activities carried out with love and enthusiasm.
Please enjoy the second newsletter in the month of June. First time, there are two newsletters in one month! This time: new video clip, new article, our first "less-food-waste story", the vegan initiative.
First of all, the Message for World Environment Day by Sister Jayanti. Click on the image below to play the video.
Program in London "Treading Lightly on Earth". Click here to read the report.
Material to churn and share:
New article on Sustainable Economy by Ken O'Donnell. Enjoy!
Looking after Our World

Bonn Climate Conference 2nd Report
28 May 2018

Daniele Violetti, from the UNFCCC, is now switching to a different function (finance and capacity building), so no longer in the capacity of Executive Officer and will no longer liaise with faith and other groups. So faith based groups are going to be under the Global Climate Action team for the coordination purpose and interaction with faith groups as e="width: 300px; height: 300px; margin: 4px;" />
A final note on meditation:
The Green Angel Meditations are now available as one complete audio file
with all 8 commentaries in one. You can also stream on Spotify
Brahma Kumaris Environment Initiative