Madhuban News
Madhuban News
18th January in Shantivan in Photos
22 January 2022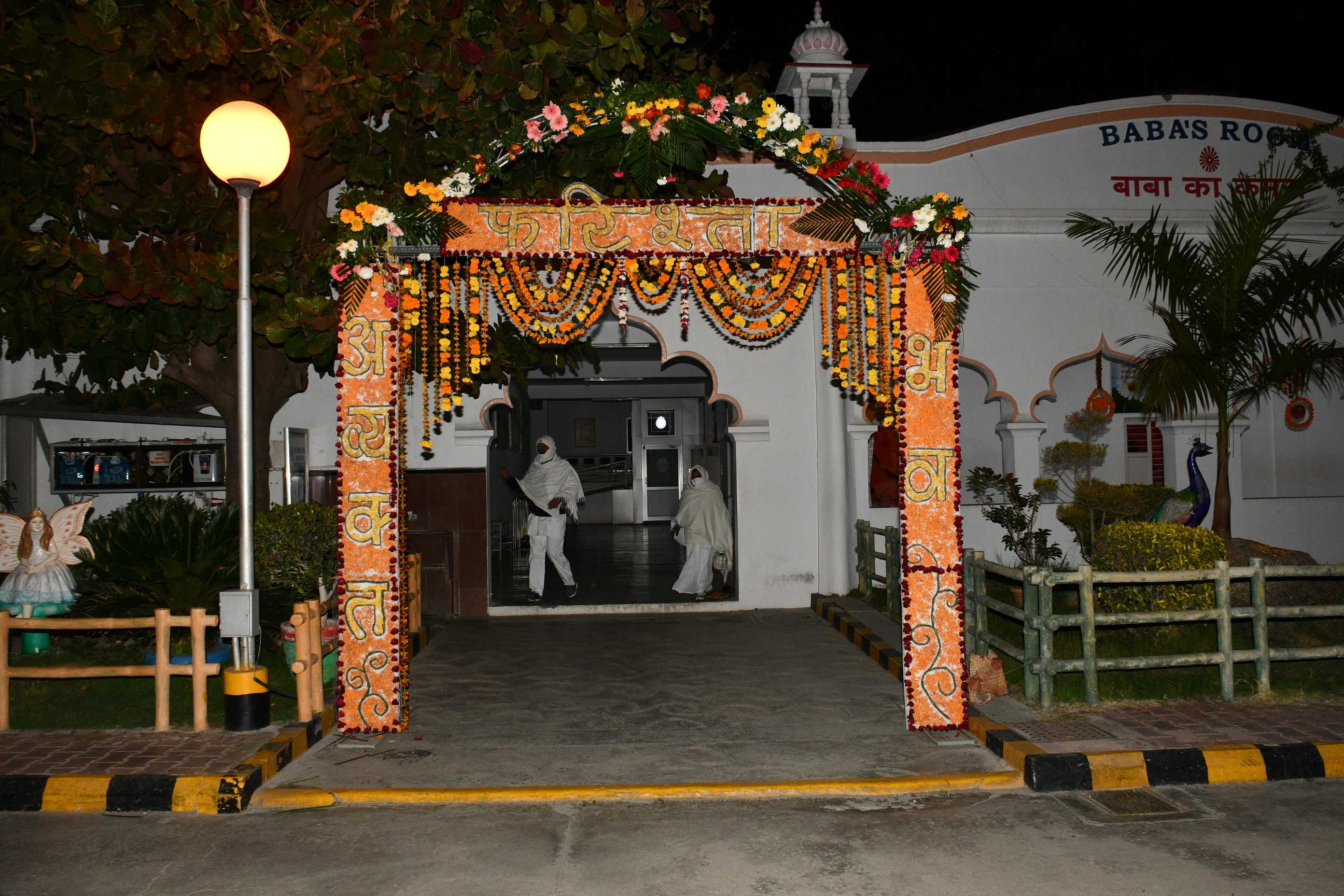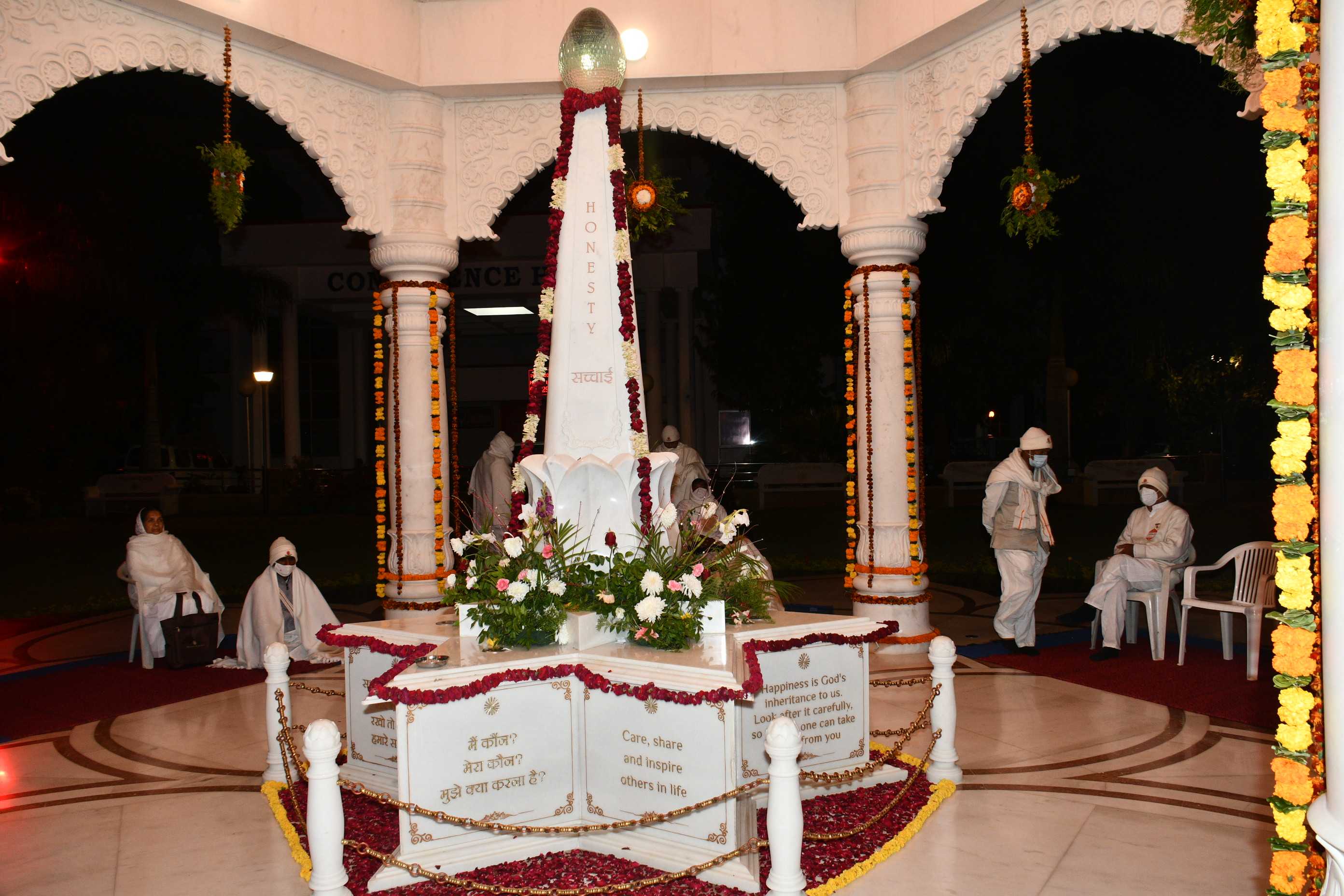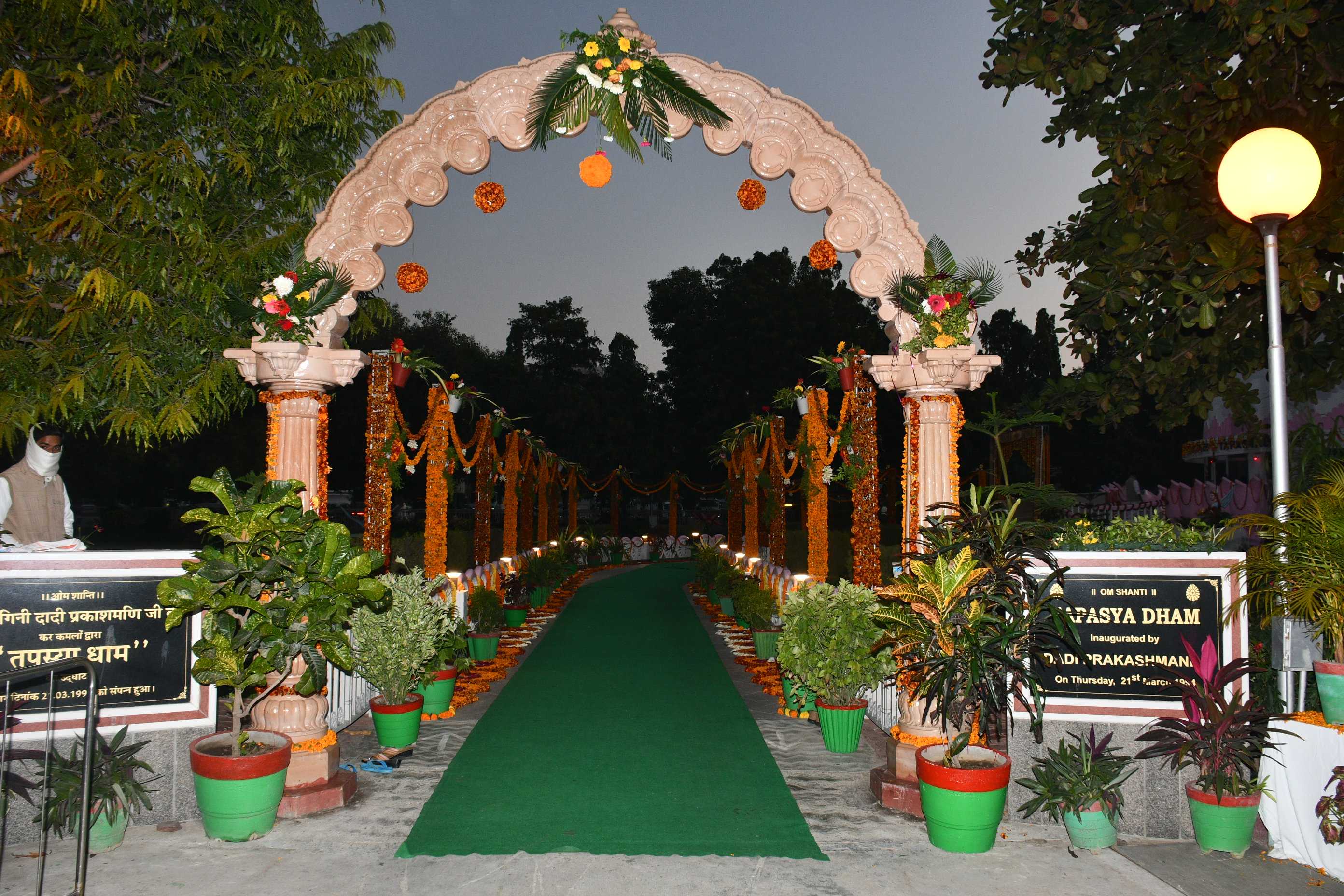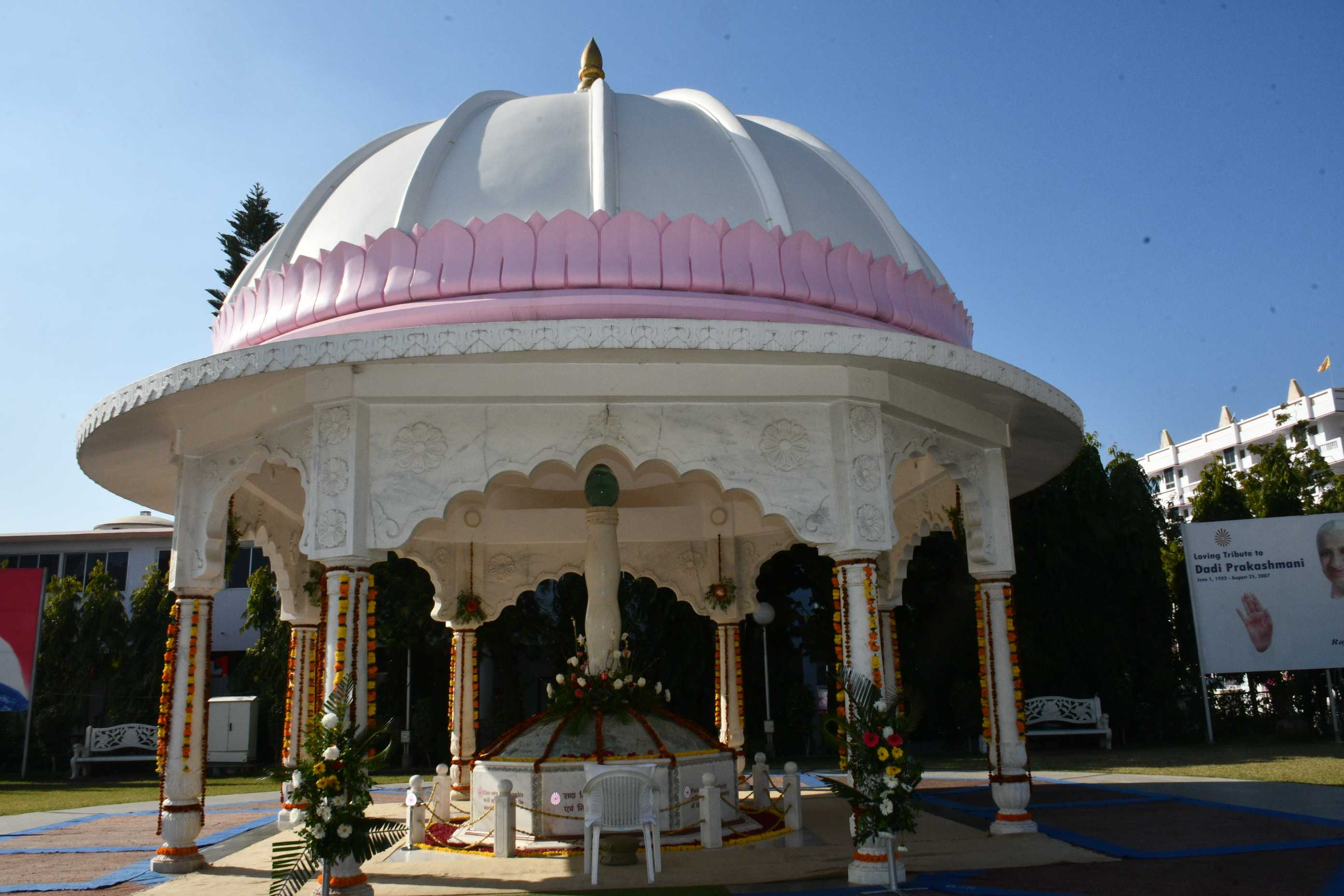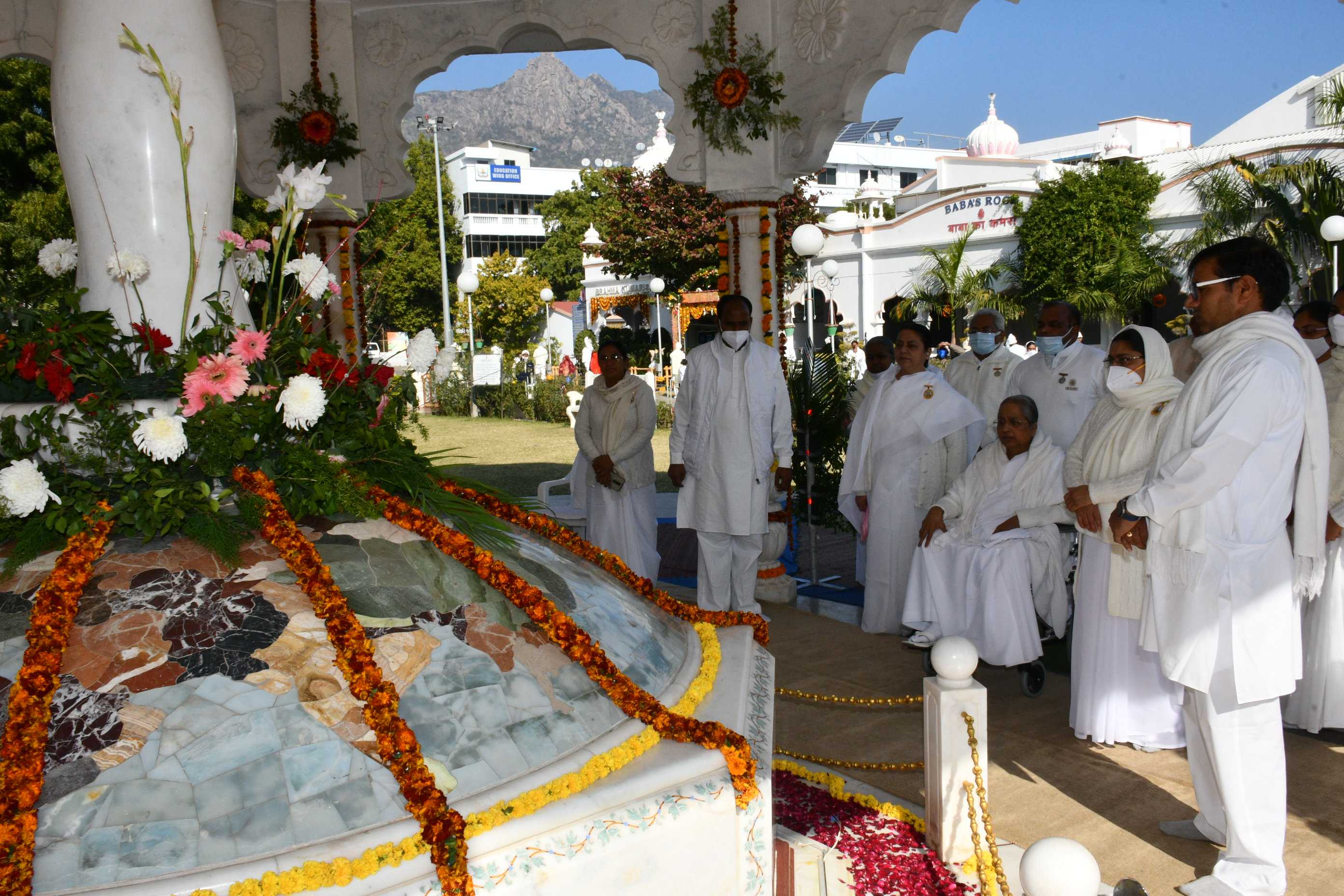 Launching of New Website of Gyan Sarovar, Mount Abu - www.gyansarovar.in
21 January 2022
BapDada's Most Respectful and Serviceable Instruments of all the Centers,
Please accept greetings of Love and Happiness from Gyan Sarovar!
We are pleased to inform you that a new website for Gyan Sarovar (www.gyansarovar.in) is ready on this auspicious 53rd Smruti day of Brahma Baba. We thank our Seniors and Brahmin Family for their guidance and support. We also appreciate the dedicated efforts of our technical and designing team for this beautiful website.
Please visit the website and also forward this link to your students and contacts.
Thanking You,
On Godly Service,
BK Dr. Nirmala
Joint Chief of Brahma Kumaris,
Director, Gyan Sarovar
PROMO VIDEO:
https://itconference-my.sharepoint.com/:v:/g/personal/3dgyansarovar_bkoffice_in/EdJtWPW8HuNDuvR3L3wJcyUBrKO96EPnq8h9UbYUOVEkPw?e=s3oqFM

PM Modi Lauds Brahma Kumaris, Launches 'Azadi Ke Amrit Mahotsav Se Swarnim Bharat Ki Ore' Project and Flags Off Seven Initiatives of the Project being conducted by BKs. Video replay link in English.
21 January 2022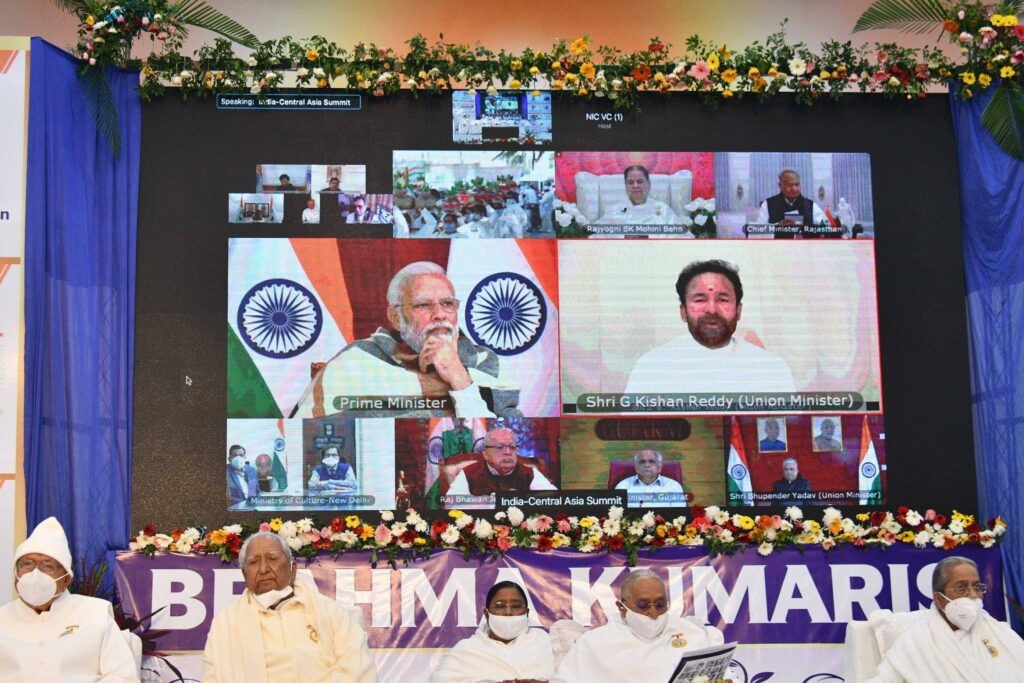 Abu Road (Rajasthan): The Honorable Prime Minister of India, Narendra Modi, virtually inaugurated the nationwide launch of 'From Azadi ka Amrit Mahotsav Towards Swarnim Bharat' Project, in collaboration with Brahma Kumaris at Diamond Hall in Shantivan. It's a joint venture between Brahma Kumaris and the Ministry of Culture and Tourism, Government of India. Om Birla, Lok Sabha Speaker, Kalraj Mishra, Honorable Governor of Rajasthan, Ashok Gehlot, Honorable CM of Rajasthan, Bhupendrabhai Patel, Honorable CM of Gujarat, G. Kishan Reddy, Union Minister of Culture, GOI, were the Special Guests on this occasion.
BK Mruthyunjaya, Executive Secretary of Brahma Kumaris, gave the welcome speech. He welcomed the Honorable PM and other dignitaries on behalf of the 4000 centers of Brahma Kumaris all over the world. He called it a Golden letter day in the history of Brahma Kumaris.
The Honorable PM Narendra Modi, in his address, said that Mount Abu is one such place which is nurtured by the consciousness of realized beings like Dada Lekhraj. "Today, an important campaign is taking birth here. This place has the required 'Bhavna' or emotion, 'Sadhana' or spiritual discipline and 'Preyas' or efforts, required for a project like this." He thanked the Brahma Kumaris family for always being connected with the dreams and aspirations of the people of India. He remembered the love showered on him by Dadi Janki and Dadi Hridayamohini and invoked their blessings on this important occasion. "In the progress of the Nation lies our progress. We are creating a system in which there is no place for discrimination. We are building a society that stands firmly on the foundation of equality and social justice. Regardless of many difficulties, Bharat has preserved its inherent nature. Feminine power is worshipped as Goddess in our culture. Today, during the Amrit Mahotsav, the country is remembering the history of freedom struggle and sacrifices by women and institutions like Brahma Kumaris are keeping their work alive. The road to Divinity is not possible without spiritual knowledge. Let's build a Bharat that has its roots in tradition and future in modernity."
PM Modi said that Brahma Kumaris Organization has a great role to play in building this Bharat. "It gives me happiness to see that Brahma Kumaris are contributing to Agriculture, Education and Health in addition to Spirituality. These efforts by Brahma Kumaris will give new energy and new direction to the Nation. Brahma Kumaris sisters have continuously made people aware about right food. The promotion of Organic Farming by Brahma Kumaris can be a huge step. Use of solar power in BK kitchens is inspirational. We must get back what we lost during our subjugation under foreign rule."
PM Modi further said that this time of Amrit Kaal is not for dreaming while sleeping, but for fulfilling resolutions by waking up. Coming 25 years is the culmination of hard work, sacrifice & austerity. This is a period of 25 years to get back what our society has lost in hundreds of years of slavery.
PM Modi said that institutes like Brahma Kumaris will have to light a lamp in the heart of every citizen of the country – the lamp of duty. "Together, we will take the country forward on the path of duty, then the evils prevailing in the society will also be removed and the country will also reach new heights. There is inherent strength in our society. Today, we focus more on rights than duties. More focus is needed on duties now for progress. Organizations like Brahma Kumaris can enlighten people on duties to bring major social transformation."
Om Birla, Speaker, Lok Sabha, said that he is very happy to be associated on this occasion with an Organization like Brahma Kumaris, which is dedicated to public welfare. He paid tributes to Prajapita Brahma Baba, Founder of Brahma Kumaris. "Brahma Kumaris have shown the way of Rajyoga to whole humanity. It is today the leading spiritual organization in the world. This project is such a vision that aims to utilize the inherent powers of this nation for building the future. Every citizen and Organization should contribute to it."
Ashok Gehlot, Honorable Chief Minister of Rajasthan, fully endorsed the activities being carried all over Rajasthan under the Azadi ka Amrit Mahotsav Project. He recalled his visit to Madhuban and meeting with Dadi during his childhood. He said that he is aware of the public welfare activities of Brahma Kumaris being done continuously for many years. "Mount Abu is known in the world today mainly for Brahma Kumaris. The work of giving the message of Truth, Non-violence and Harmony to the world and to the next generation is being done very well by Brahma Kumaris."
Gujarat Chief Minister Bhupendra Patel said that Brahma Kumaris are doing good work. Every individual will get benefit from Azadi ka Amrit Mahotsav. He congratulated the Brahma Kumaris for sending a good message to the society through this campaign.
Rajyogini BK Mohini from New York welcomed all the dignitaries on this occasion. She recalled that moment 86 years ago when Brahma Baba had the divine vision of a Golden Bharat, where men will live as deities and prosperity will reign supreme. She believed in this vision and dedicated her life to it. She has been to many countries, but not seen any other nation which is as divine as Bharat. "We should pledge to remain soul conscious. May our nation ever progress on the path to Divinity, giving importance to Honesty, Cleanliness and Simplicity."
PM Modi unveiled the year-long initiatives dedicated to Azadi Ka Amrit Mahotsav by the Brahma Kumaris, which include more than 30 campaigns and over 15,000 programmes and events.
During the event, a song dedicated to Azadi Ka Amrit Mahotsav was also released by Grammy Award winner Ricky Kej.
The seven initiatives of Brahma Kumaris launched by PM Modi are 'My India, Healthy India'; Aatmanirbhar Bharat: Self Reliant Farmers; Women: Flag Bearers of India; Power of Peace Bus Campaign; Andekha (Unseen) Bharat Cycle Rally; United India Motor Bike Campaign; and green initiatives under the Swachh Bharat Abhiyan.
In the 'My India Healthy India' initiative, multiple events and programmes will be held in medical colleges and hospitals with a focus on spirituality, well-being, and nutrition. These include organisation of medical camps, cancer screening, conferences for doctors and other health care workers, among others.

Under the 'Atmanirbhar Bharat: Self Reliant Farmers', 75 farmer empowerment campaigns, 75 farmer conferences, 75 sustainable yogic farming training programmes and several other such initiatives for the welfare of farmers will be held.

Under the 'Women: Flag Bearers of India', the initiatives will focus on social transformation through women empowerment and empowerment of girl child.

The 'Power of Peace Bus Campaign' will cover 75 cities and tehsils and will carry an exhibition on the positive transformation of today's youth, it said.

The 'Andekha Bharat Cycle Rally' will be held to different heritage sites, drawing a connection between heritage and environment.

The 'United India Motor Bike Campaign' will be held from Mount Abu to Delhi and will cover multiple cities.

The initiatives under the Swachh Bharat Abhiyan will include monthly cleanliness drives, community cleaning programmes and awareness campaigns, the statement said.
Dadi Ratanmohini, Chief of Brahma Kumaris, BK Munni and BK Shashi, Joint Chief of Brahma Kumaris, BK Nirwair, Secretary General of Brahma Kumaris, BK Brijmohan, Additional Secretary General of Brahma Kumaris, BK Mruthyunjaya, Executive Secretary of Brahma Kumaris, BK Karuna, Multi Media Head of Brahma Kumaris, BK Chandrika, Chairperson of Youth Wing and BK Sarla, Chairperson of Agriculture and Rural Development Wing were present on the stage on this occasion. The event was telecast LIVE in all the Brahma Kumaris centers in 135 countries of the world.
LINKS TO REPLAYS:
English: https://youtu.be/5vmiUshVOKU [1:21:32]
Hindi: https://youtu.be/_284Wj0BjAQ [1:29:57]
News in Hindi:
त्याग और कर्त्तव्य भाव से करोड़ों देशवासी रख रहे स्वर्णिम भारत की नींव-पीएम मोदी
प्रधानमंत्री ने किया आजादी के अमृत महोत्सव से स्वर्णिम भारत की ओर अभियान का आगाज
सात अभियानों को पीएम ने दिखायी हरी झंडी, पूरी दुनिया भर से जुड़े लाखों लोग

आबू रोड, 20 जनवरी। प्रधानमंत्री नरेन्द्र मोदी ने गुरुवार को ब्रह्माकुमारीज संस्था के आबू रोड स्थित शांतिवन परिसर में आजादी के अमृत महोत्सव से स्वर्णिम भारत की ओर अभियान का वर्चुअल शुभारंभ किया। इसके साथ सात अभियानों को हरी झंडी दिखाई। इस अवसर पर उन्होंने कहा कि त्याग और कत्र्तव्य भाव से करोड़ों देशवासी आज स्वर्णिम भारत की नींव रख रहे हैं। राष्ट्र की प्रगति से ही हमारी प्रगति है। यही भाव एक ताकत बन रहा है। सबका साथ, सबका विकास और सबका प्रयास देश का मूलमंत्र बन रहा है। हम ऐसी व्यवस्था बना रहे है जिसमें भेदभाव की जगह ना हो। ब्रह्माकुमारीज संस्थान का प्रभाव पूरे विश्व में है। मुझे उम्मीद है आने वाले समय में इस अभियान में एक नयी उर्जा का संचार होगा।
प्रधानमंत्री नरेंद्र मोदी ने कहा कि इस अभियान में स्वर्णिम भारत के लिए भावना भी है और साधना भी है। अपनी व्यक्तिगत उपलब्धियों के लिए इदं न मम् का भाव जागने लगता है तो समझिए हमारे संकल्पों के जरिए एक नए कालखंड का जन्म होने वाला है। एक नया सवेरा होने वाला है।प्रधानमंत्री ने ब्रह्माकुमारी बहनों से आह्नान किया कि हमारा दायित्व है कि दुनिया भारत को सही रूप में जाने। ऐसी संस्थाएं जिनकी एक अंतरराष्ट्रीय उपस्थिति है, वे दूसरे देशों के लोगों तक भारत की सही बात को पहुंचाएं। भारत के बारे में जो अफवाहें फैलाई जा रही हैं, उनकी सच्चाई वहां के लोगों को बताएं, जागरूक करें, ये हम सबका कर्तव्य है। ब्रह्माकुमारी विश्व के हर देश से अपनी हर एक ब्रांच से 500 लोगों को भारत दर्शन के लिए लाएं। जो यहां आकर भारत की अच्छाइयों को समझेंगे और विश्व में लेकर जाएंगे। भारत की आध्यात्मिक सत्ता आप सभी ब्रह्माकुमारी बहनें इसी परिपक्वता के साथ निभाएं।
इस अवसर पर राजस्थान के मुख्यमंत्रीअशोकगहलोत ने कहा कि हमारा देश हमेशा से वसुधैव कुटुम्बकम की भावना वाला रहा है। शांति, अहिंसा, एकता और सदभाव हमारे मूलमंत्र है। यह बहुत खुशी की बात है कि ब्रह्माकुमारीज के 4 हजार केन्द्रों से इसे बढ़ावा मिलेगा। उन्होंने कहा कि बचपन से ही यहां आता रहा हूं। यहां दादियों ने मुझे मूलमंत्र दिया है कि जब भी तनाव हो तो तीन बार ओम शांति बोलना। यह संस्थान आने वाली पीढ़ी को अच्छे संस्कार देने का कार्य कर रही है।
लोकसभा स्पीकर ओम बिरला ने कहा कि यह अभियान स्वर्णिम भारत की झलक और आधुनिक भारत की छवि दिखाने में महत्वपूर्ण भूमिका निभाएगा। यहां की आध्यात्मिक जीवनशैली समाज को नई दिशा दिखा रही है।संस्कृति एवं पर्यटन मंत्री जे किशन रेड्डी ने कहा कि अमृत महोत्सव के तहत ब्रह्माकुमारीज के आयोजनों से दुनिया को नया रास्ता मिलेगा। इसके तहत संस्थान का 15 हजार कार्यक्रमों के जरिए 10 करोड़ लोगों तक पहुंचने का लक्ष्य रखा है।
गुजरात के मुख्यमंत्री भूपेन्द्र पटेल ने कहा कि ब्रह्माकुमारीज अच्छा काम कर रही है। आजादी के अमृत महोत्सव से जन-जन को लाभ मिलेगा। इस अभियान से समाज में अच्छा संदेश जाएगा, इसलिए ब्रह्माकुमारीज को बधाई देता हूं।
कार्यक्रम में ब्रह्माकुमारीज संस्थान के अतिरिक्त मुख्य प्रशासिका राजयोगिनी बीके मोहिनी ने कहा कि सभी के जीवन मूल्यों का विकास हो उसके लिए हम सबको मिलकर कार्य करना चाहिए।
संस्थान के महासचिव बीके निर्वेर, अतिरिक्त महासचिव बीके बृजमोहन तथा कार्यकारी सचिव बीके मृत्युंजय ने भी अपने अपने विचार व्यक्त किये। समारोह में राजस्थान के राज्यपाल कलराज मिश्र, संस्थान की मुख्य प्रशासिका राजयोगिनी दादी रतनमोहिनी, संयुक्त मुख्य प्रशासिका राजयोगिनी बीके मुन्नी, फिल्म निदेशक सुभाष घई समेत कई लोग उपस्थित थे। ग्रेमी अवार्ड विनर रिक्की केज की ओर वीडियो एलबम भी रिलीज किया गया।

इन सात अभियानों का प्रधानमंत्री ने किया शुभारंभ-
1. मेरा भारत स्वसथ भारत के तहत वैक्सीनेसन अभियान: गांव-गांव में लोगों के लिए वैक्सीन लगाने और जागरूक करने।
2. आत्मनिर्भर किसान: किसानों को यौगिक-जैविक खेती के प्रति जागरूक करने।
3. महिलाएं नए भारत की ध्वजवाहक अभियान
4. 'अनदेखा भारत' साइकिल रैली
5. सुरक्षित भारत-सडक़ सुरक्षा के लिए देशभर में 150 बाइक रैली- एक बाइक रैली में 75 बाइक शामिल होंगी। सभी रैलियों को मिलाकर 25 हजार किमी की दूरी तय की जाएगी।
6. आबू रोड से दिल्ली जाने वाली 'एक भारत श्रेष्ठ भारत' मोटरसाइकिल रैली रवाना
7. युवाओं को सशक्त बनाने के लिए 'बस यात्रा' और 'स्वच्छ भारत अभियान'

ब्रह्माकुमारी संस्था से प्रधानमंत्री के तीन बड़े आह्नान
1. नागरिकों में कर्तव्य भावना का विकास करें, 2. भारत की सच्चाई को दूसरे देशों के लोगों तक पहुंचाएं- 3. आत्म निर्भर भारत को दें गति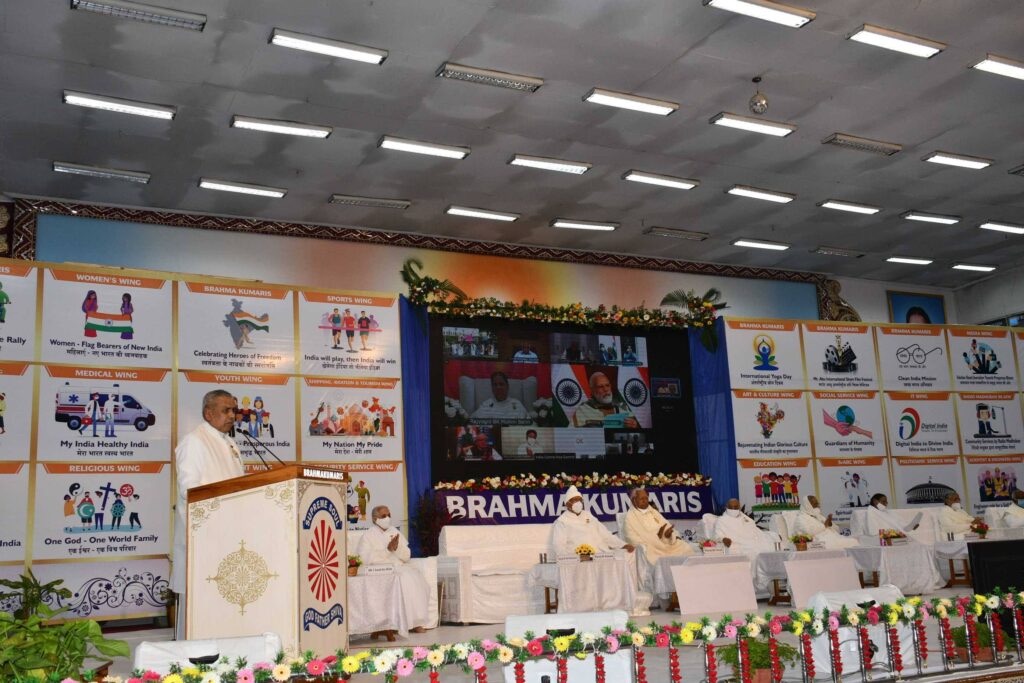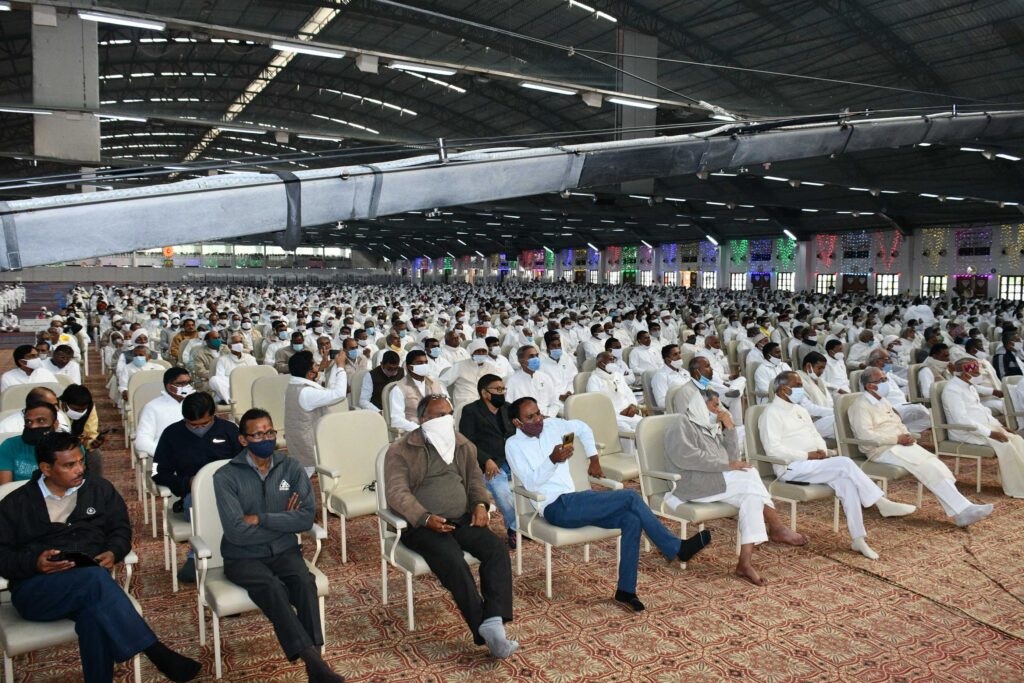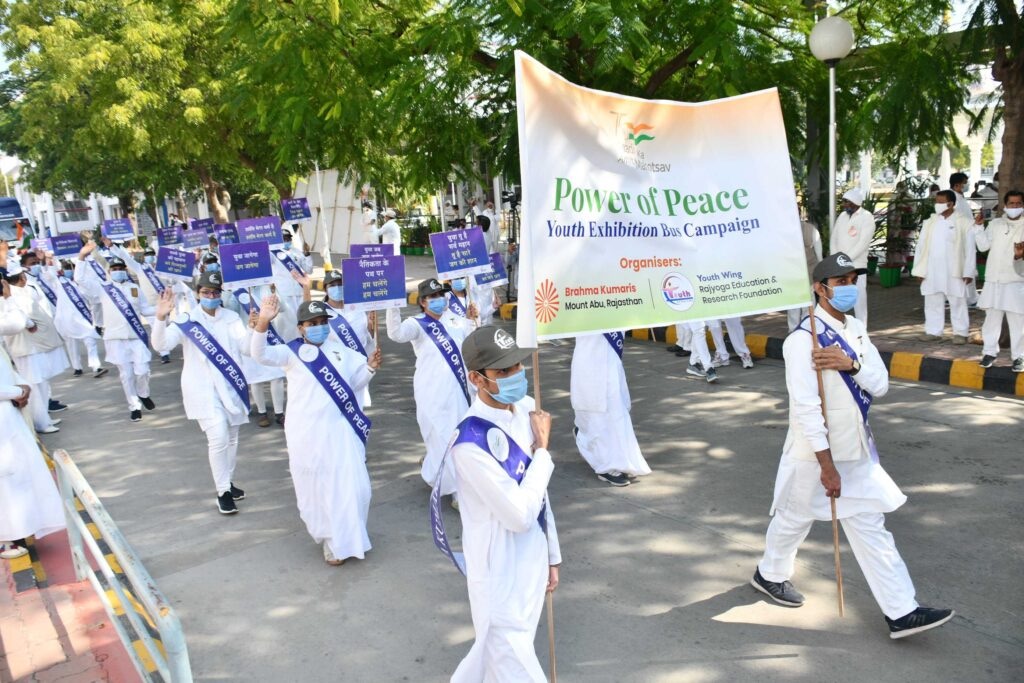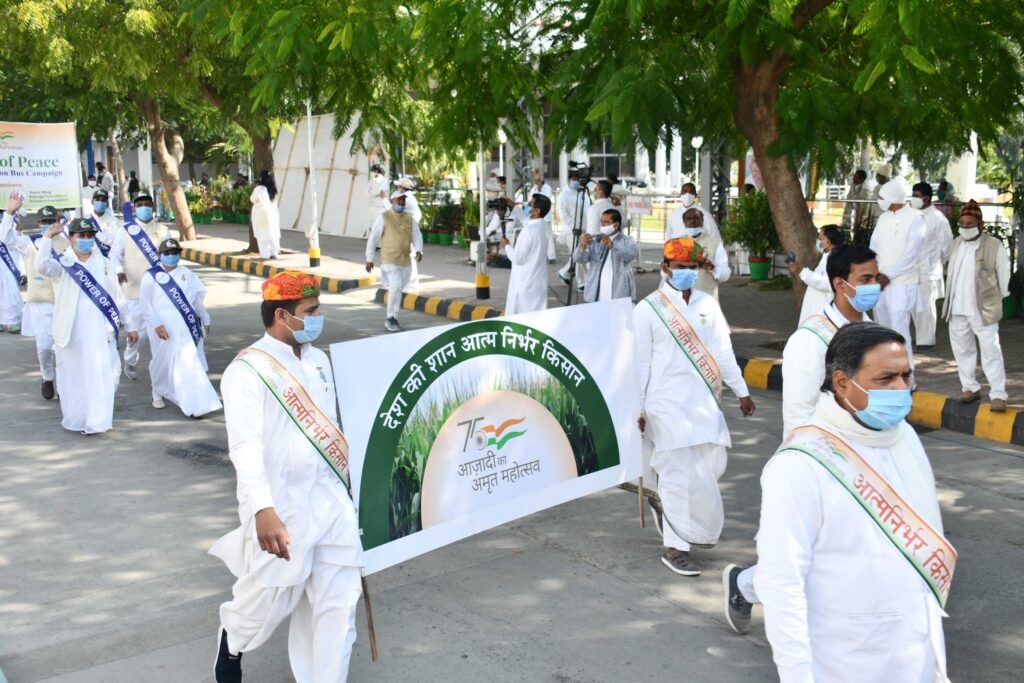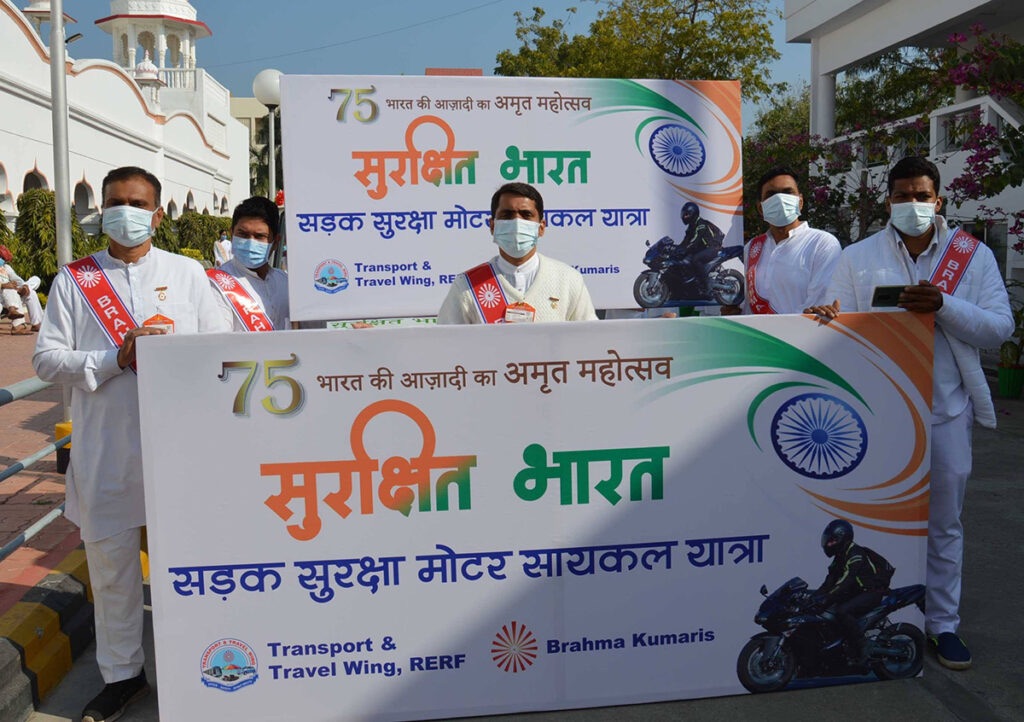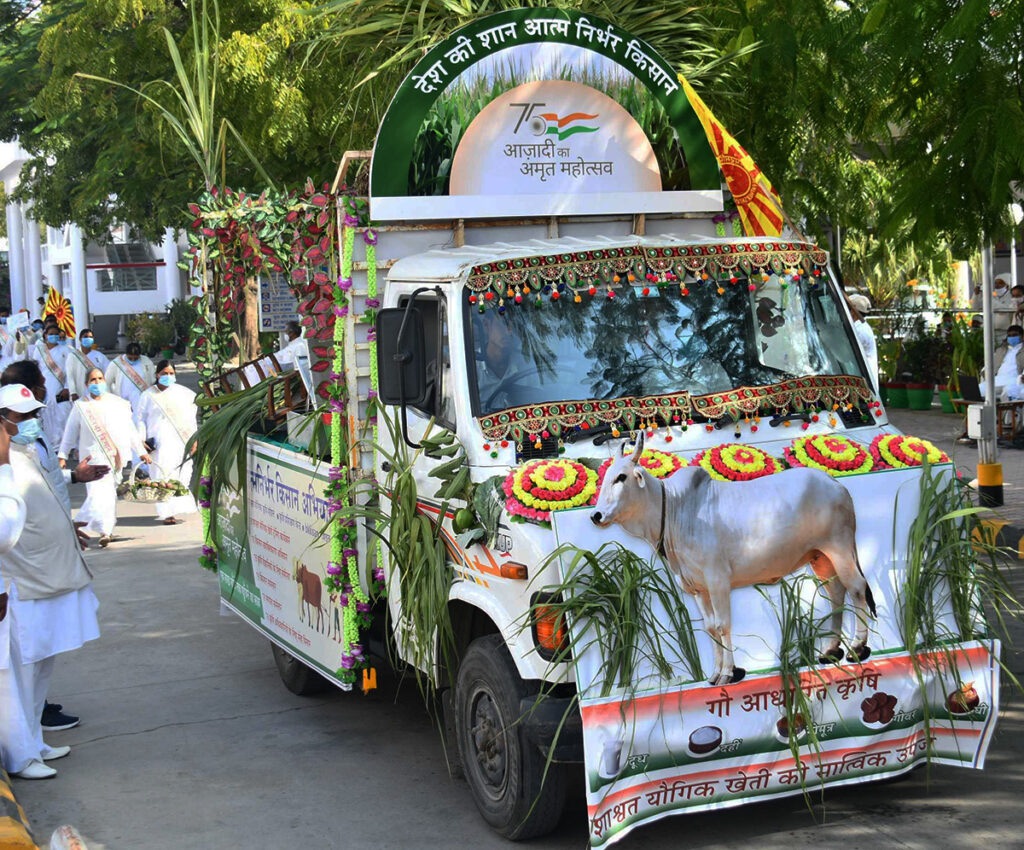 Brahma Kumaris Shine In The Field Of Body Building
20 January 2022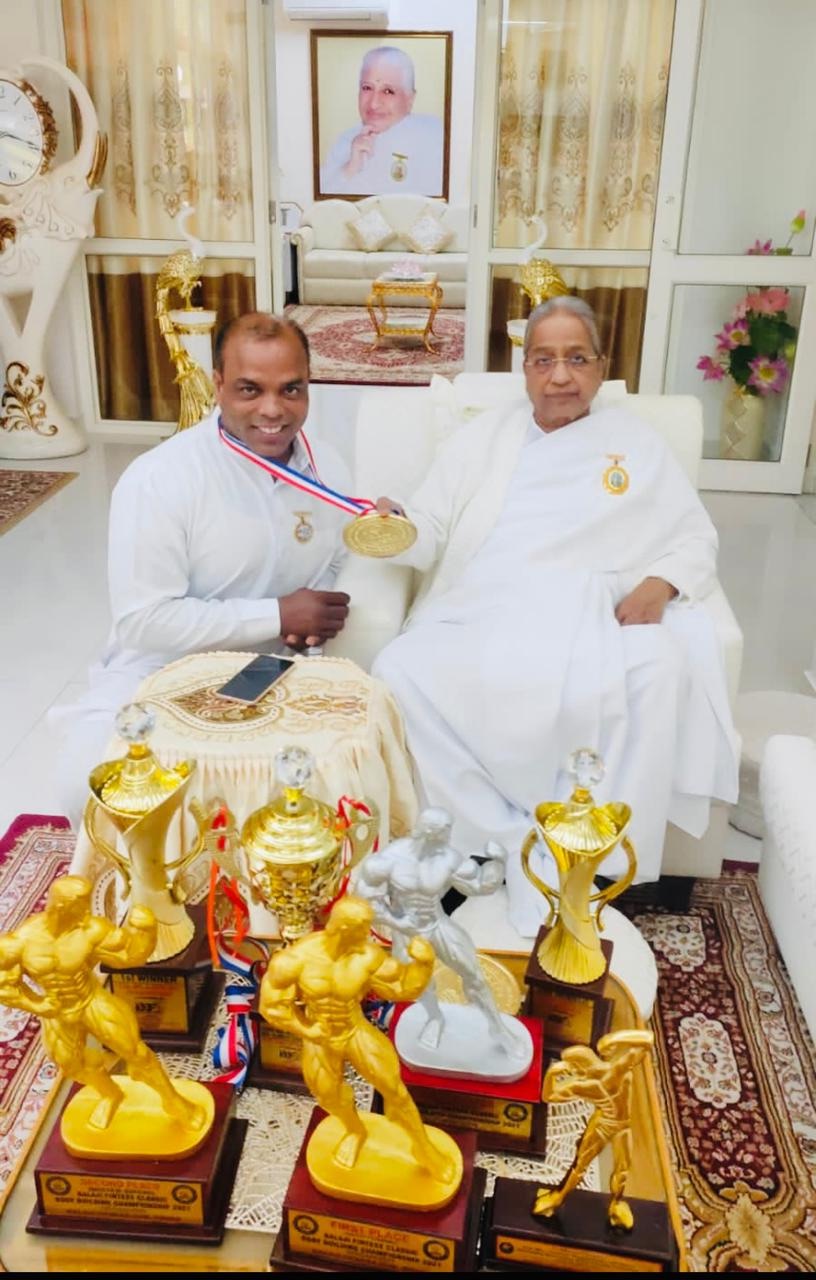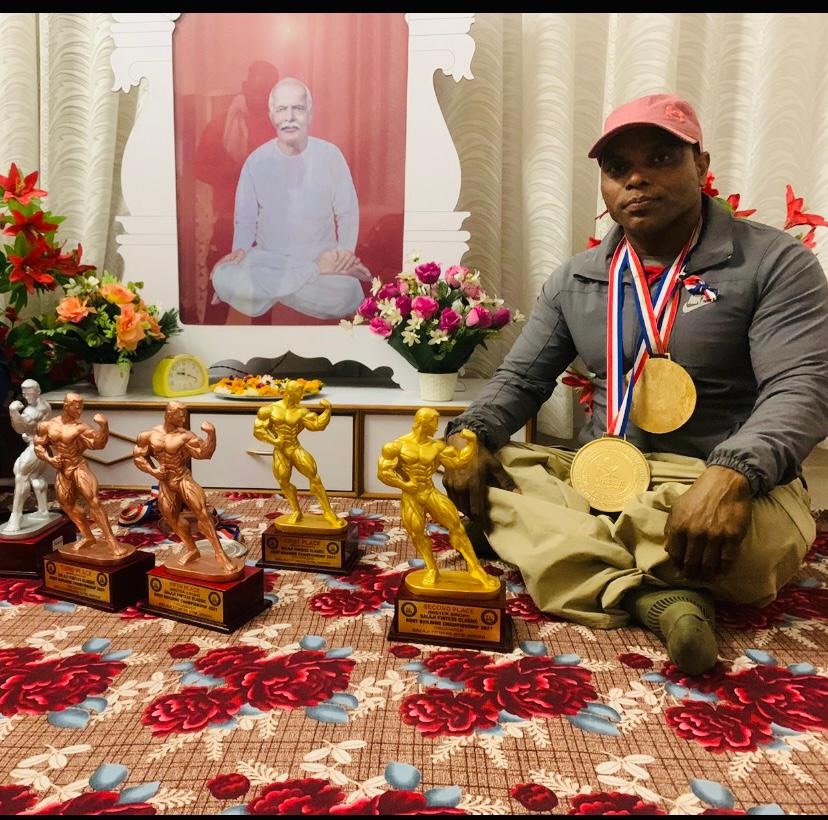 Abu Road (Rajasthan): BK Dewan Kumar, a dedicated practitioner of Rajyoga Meditation and a pure vegetarian, won Mr. Junior Rajasthan, Body Building And Men's Physique Masters Championship. He is also the First Prize winner of Ajmer District Body Building Championship as Mr. Ajmer 2021 and the recipient of Mr. Sirohi 2021 title under Rajasthan State Amateur Body Building Association. He has won numerous medals and trophies in this field all over Rajasthan.
A resident of Shantivan, the International headquarters of Brahma Kumaris, BK Dewan is an inspiration to many. Following vegetarian diet along with Rajyoga Meditation, gives him double power. He has shown light to many youngsters who believed non-vegetarian diet as an essential ingredient of body building.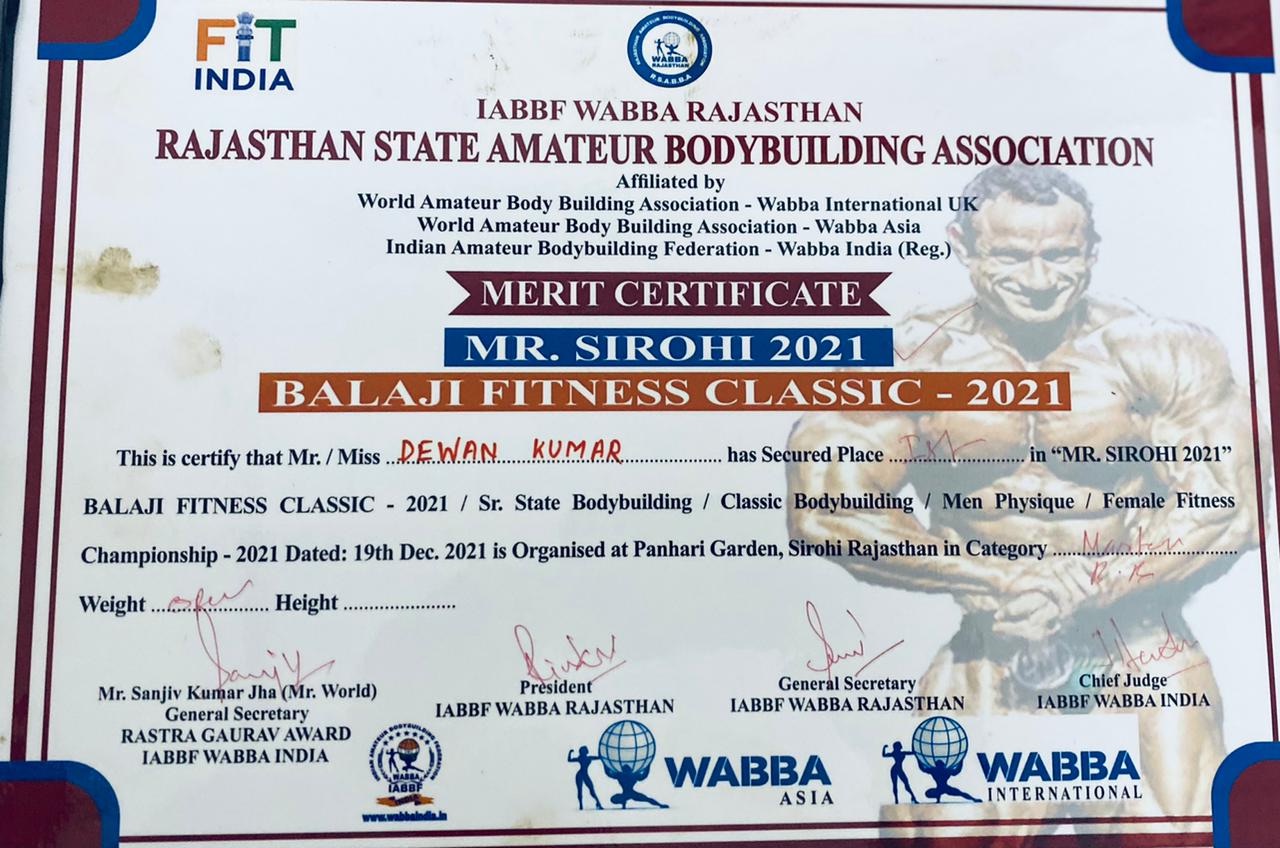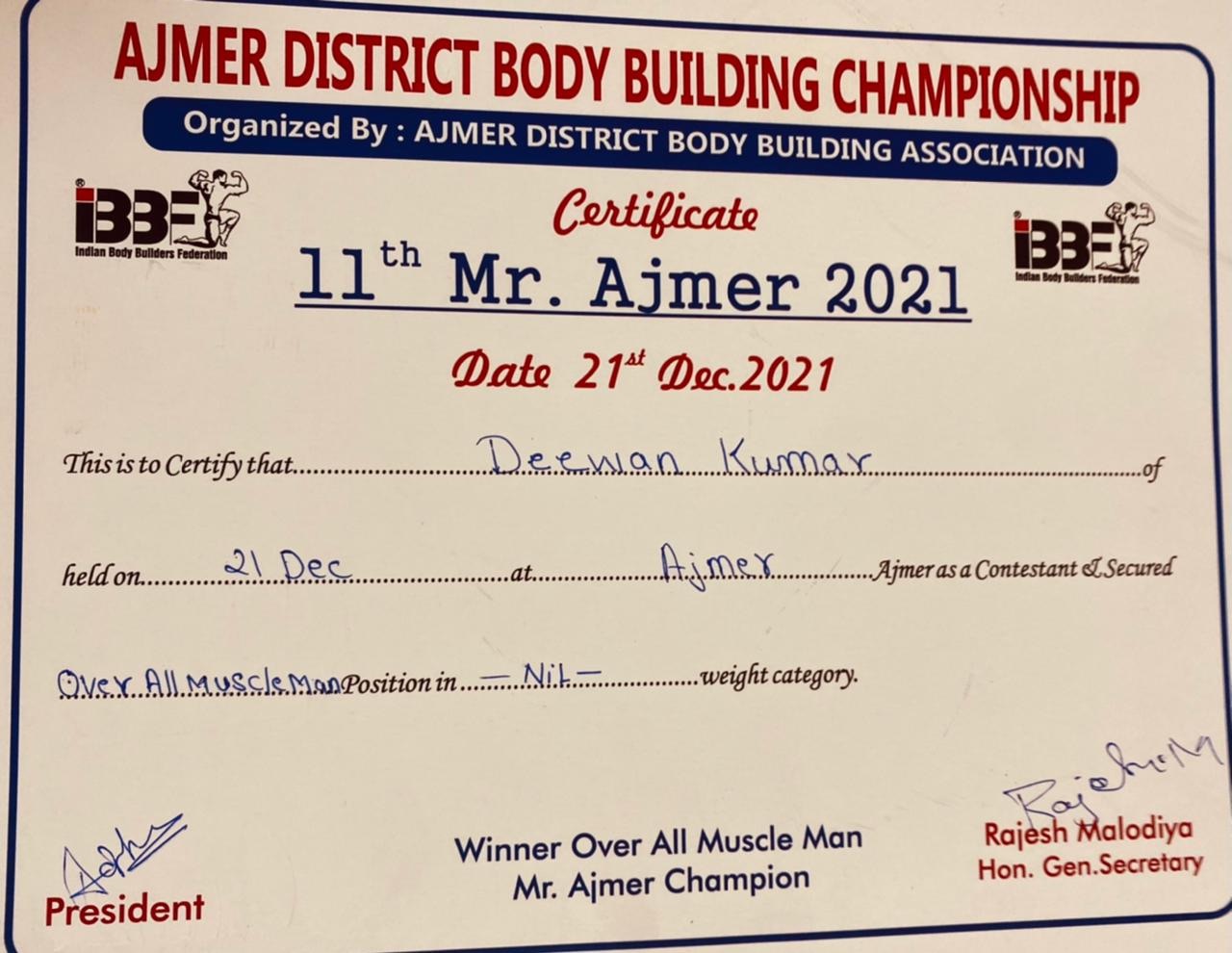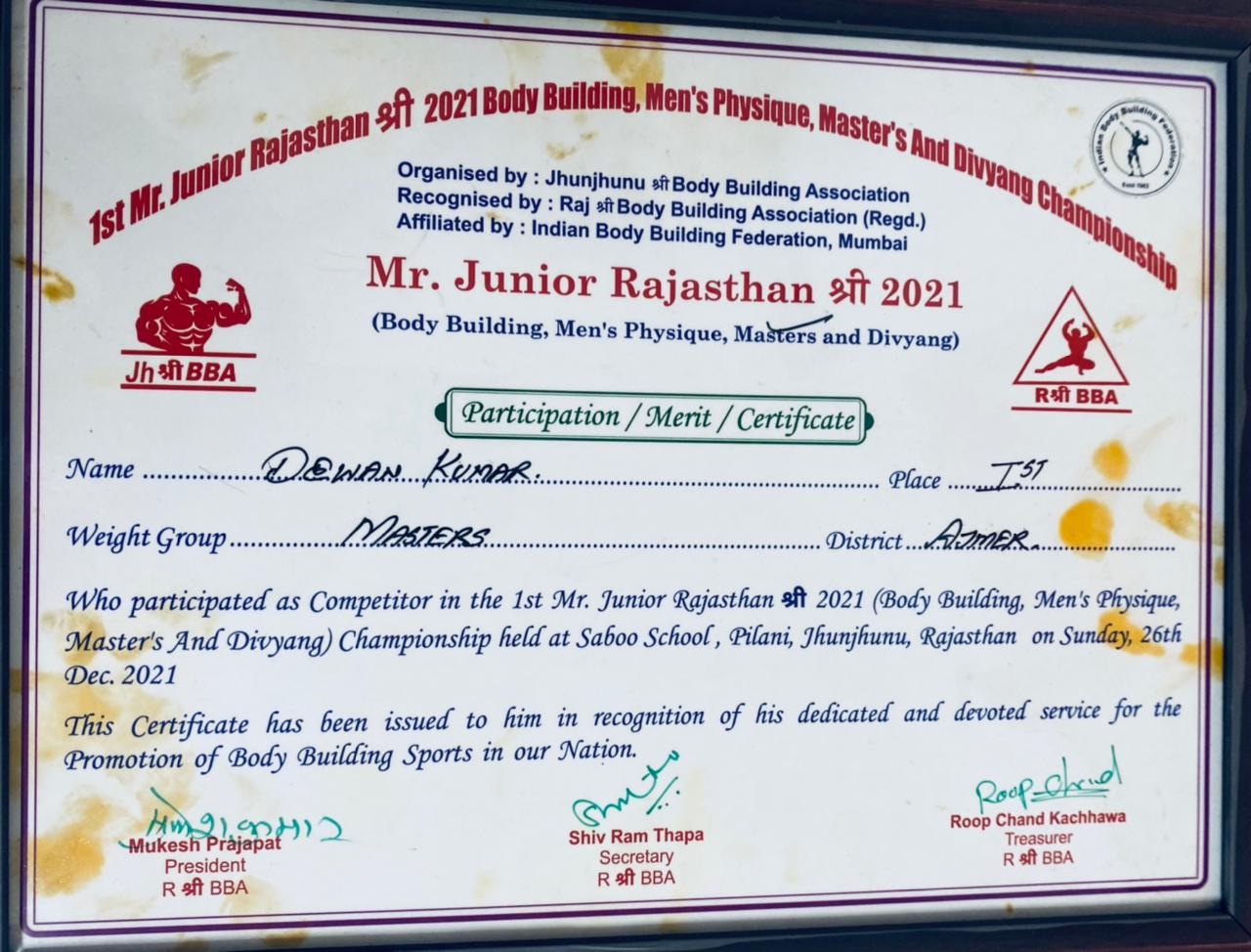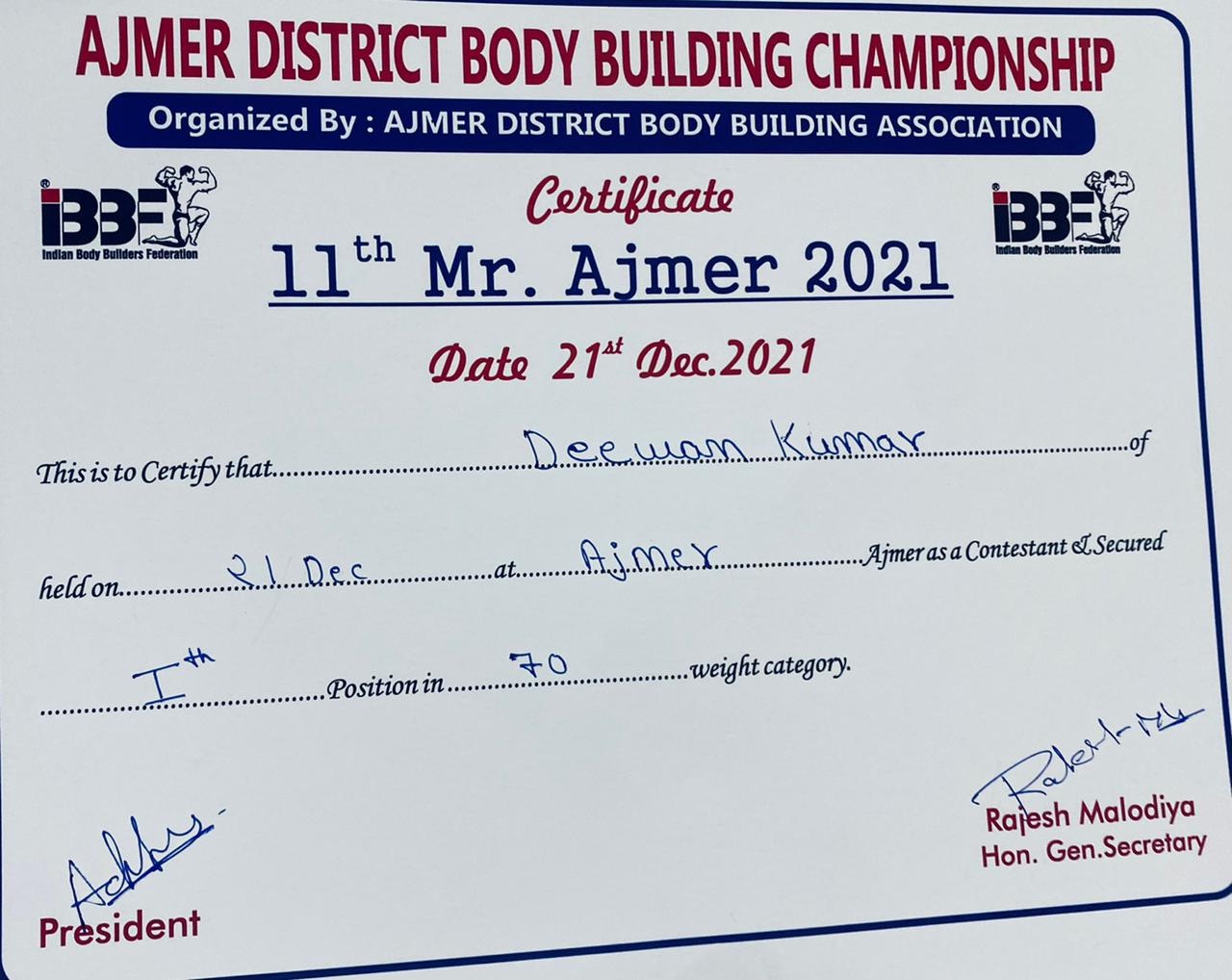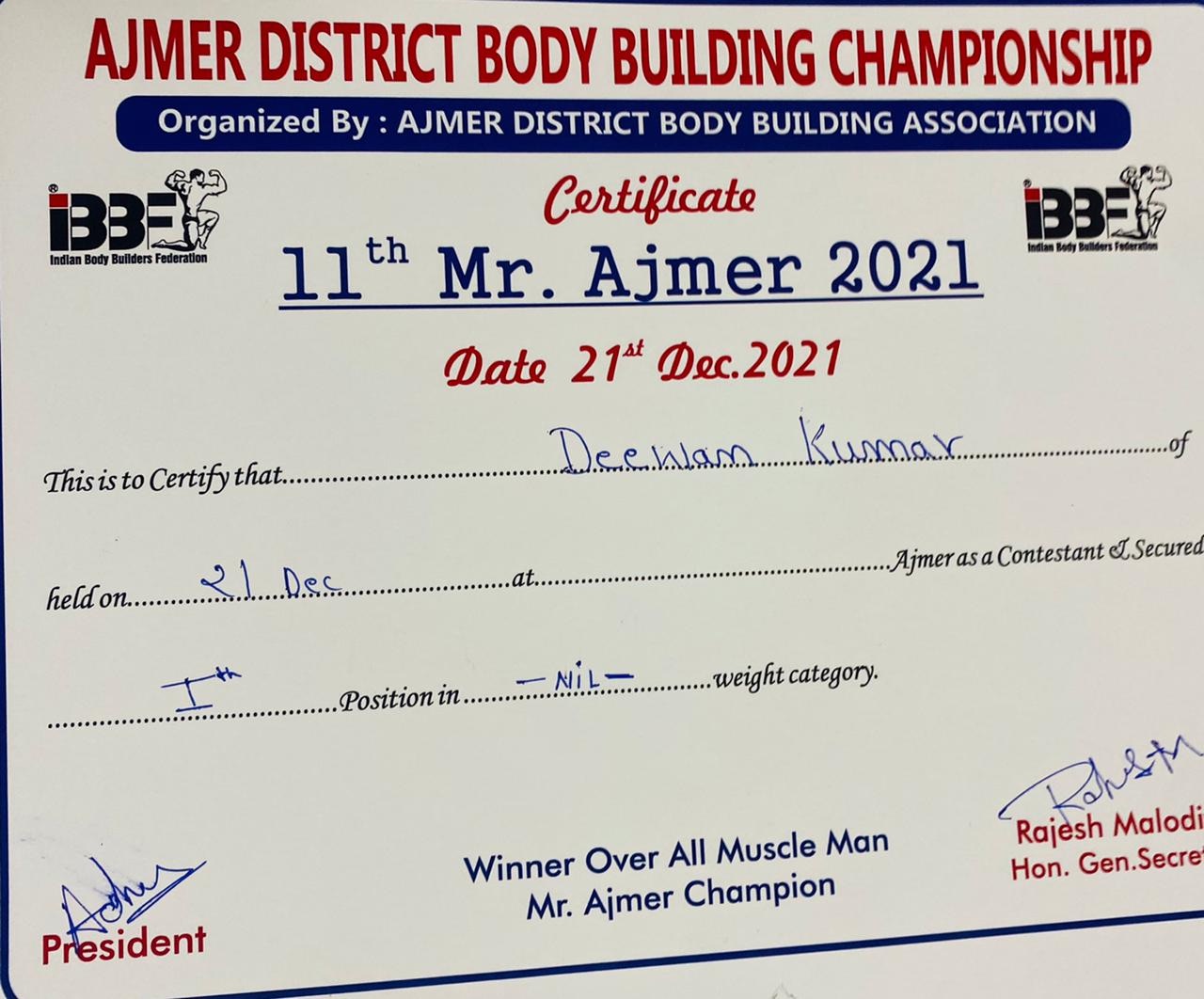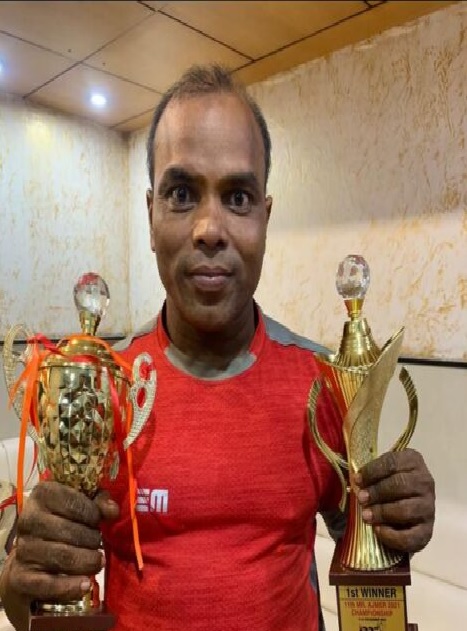 In Photos: 18th January in Pandav Bhawan
19 January 2022
,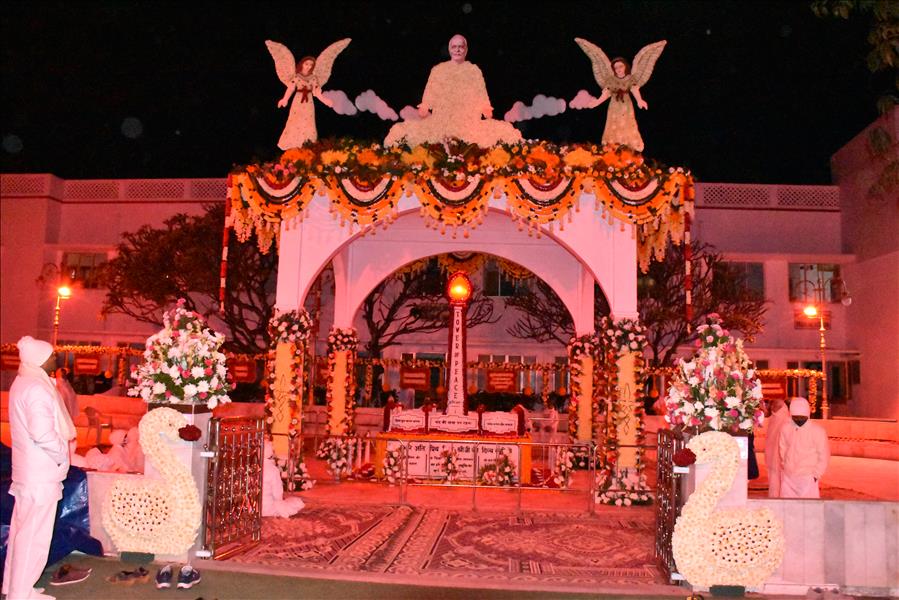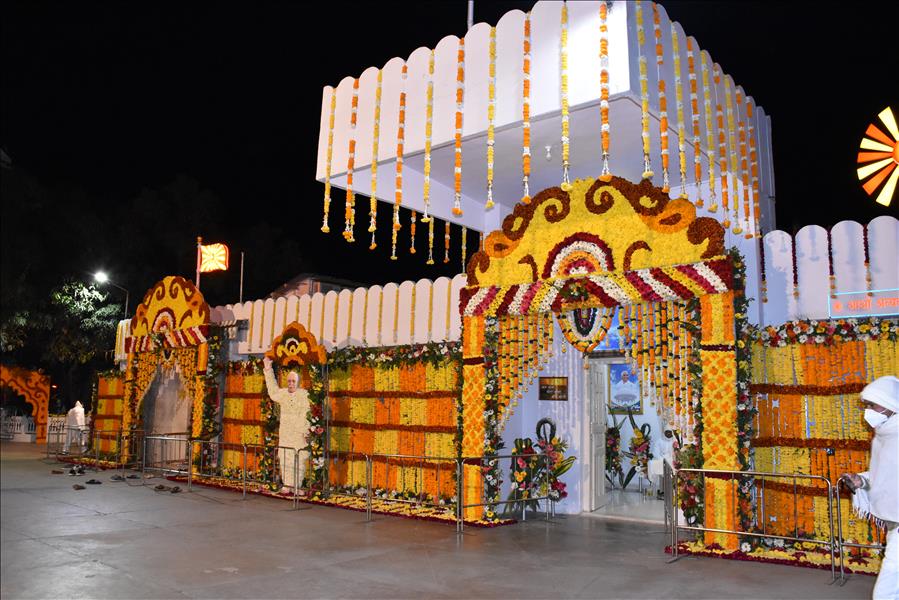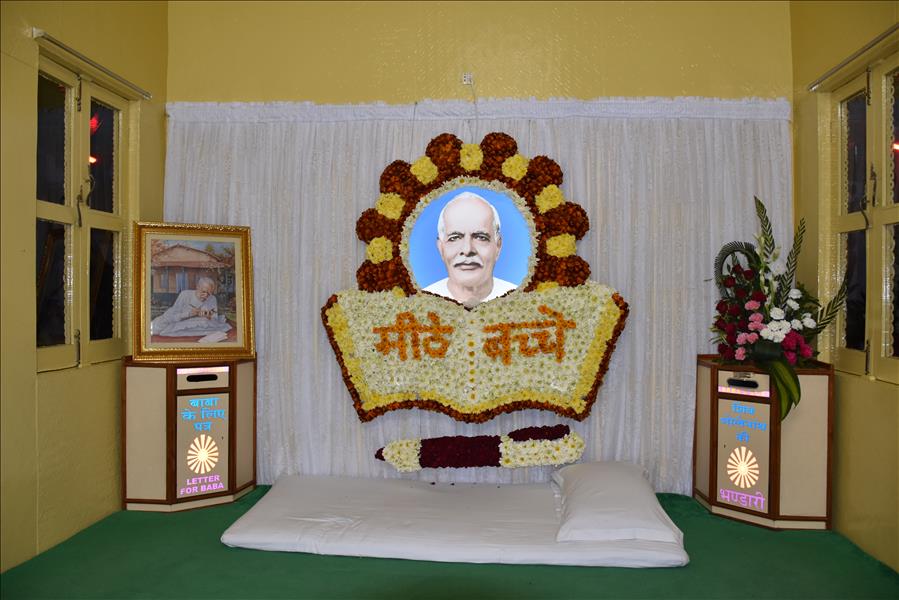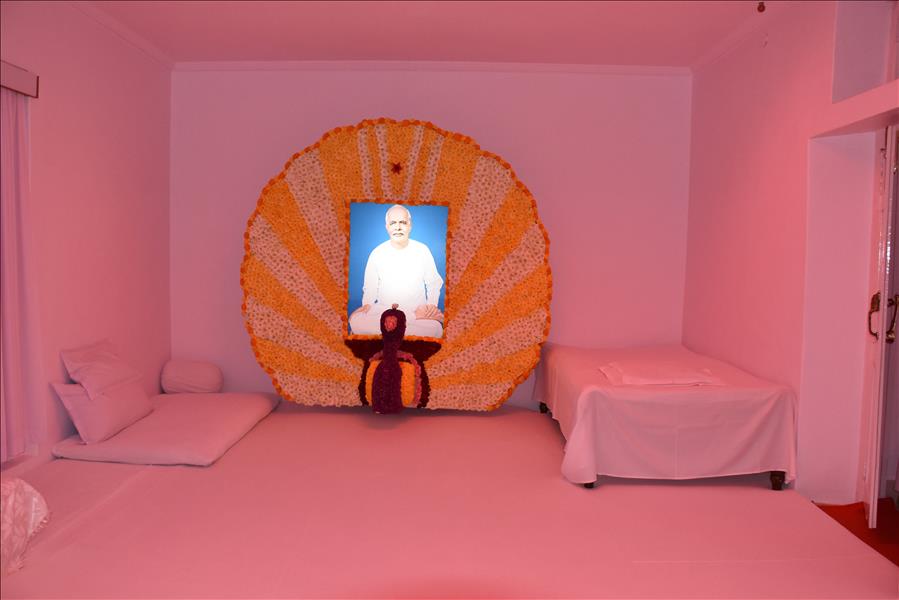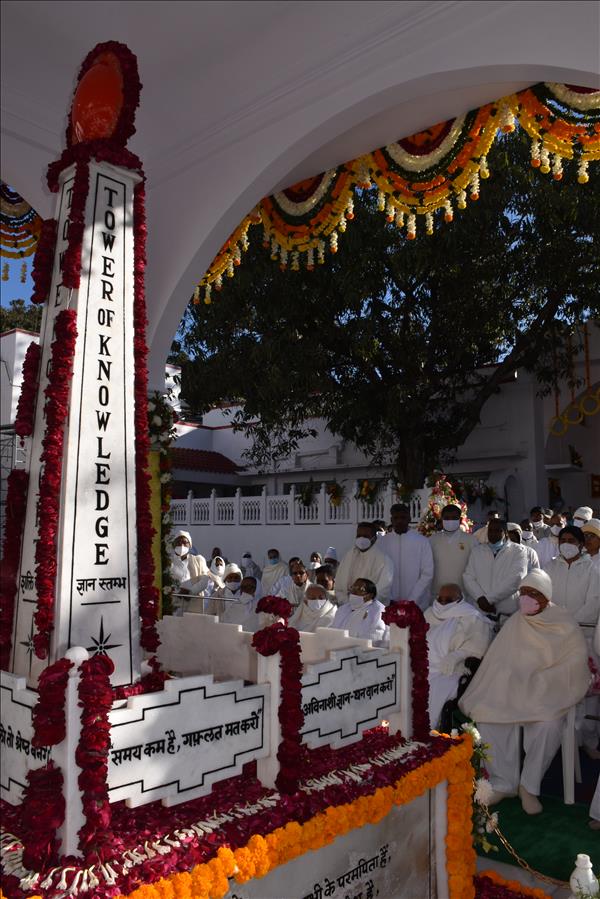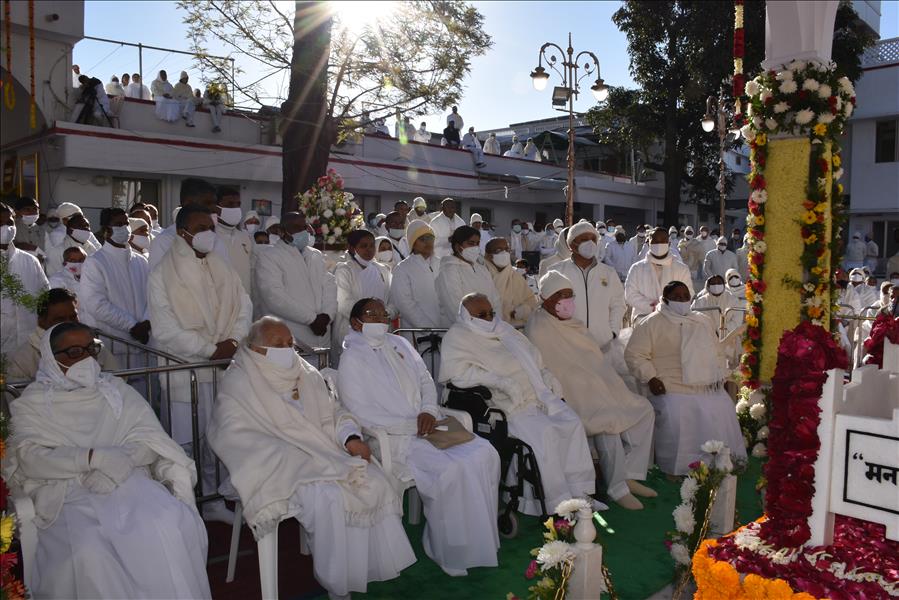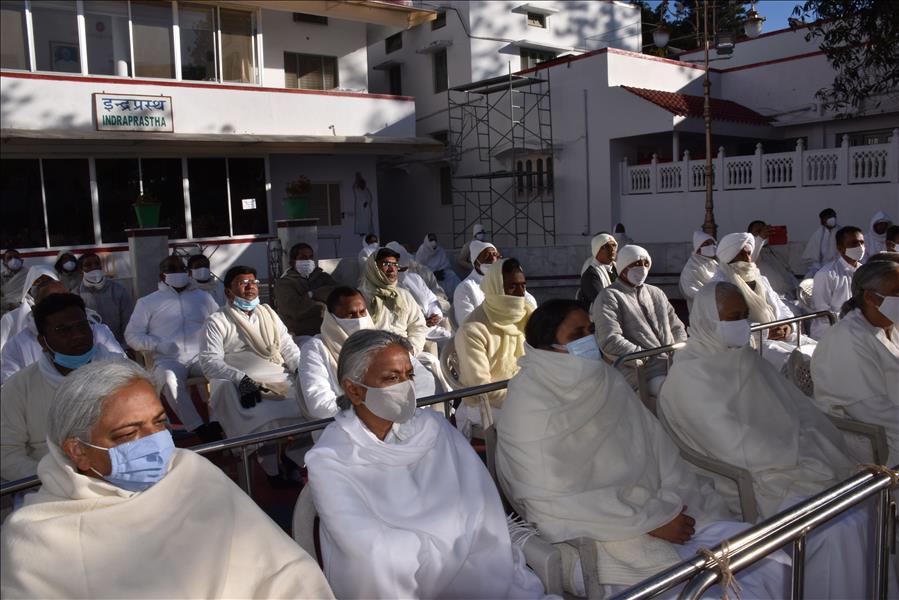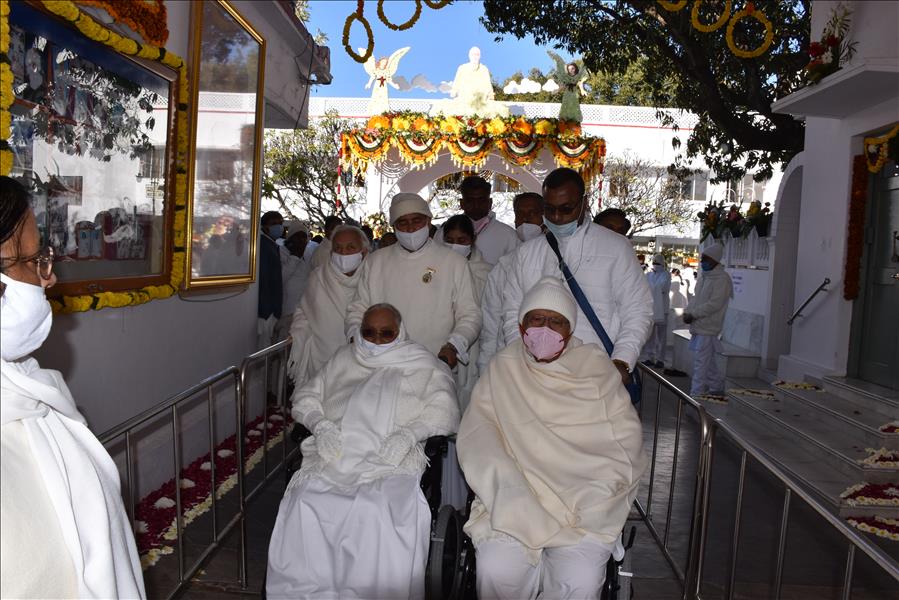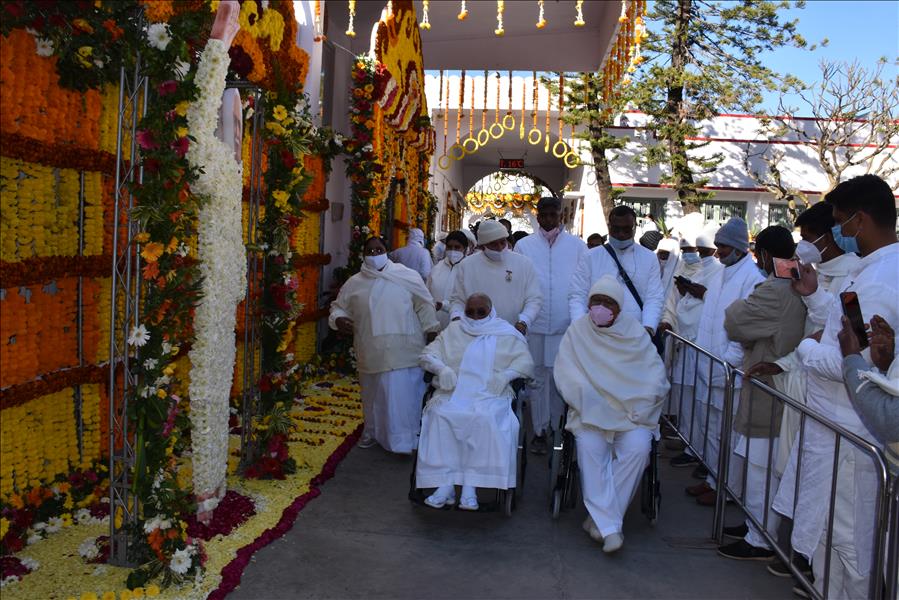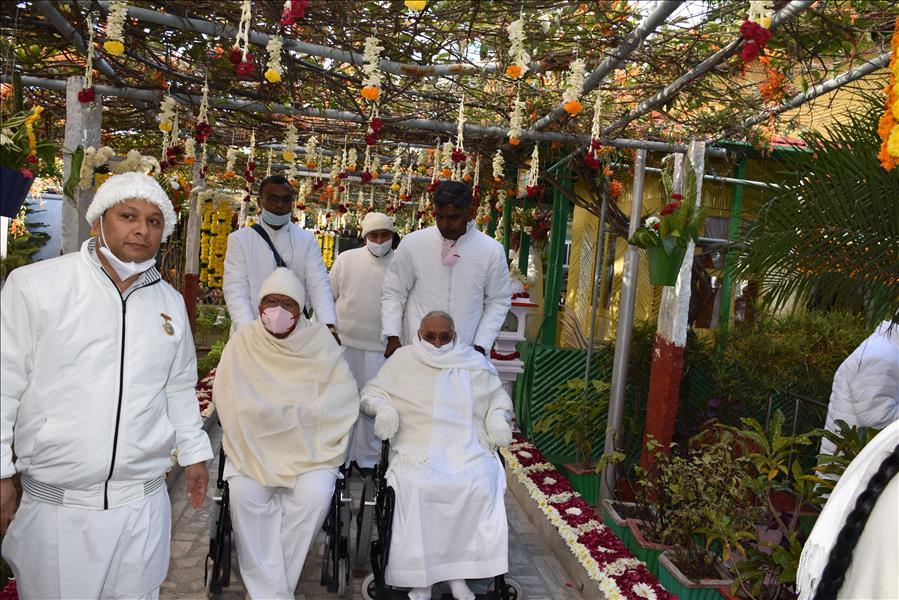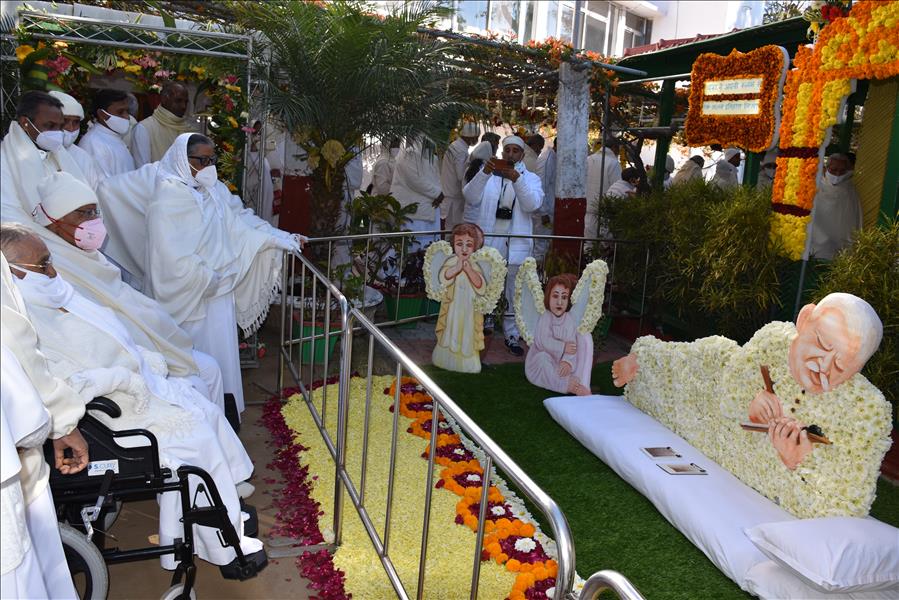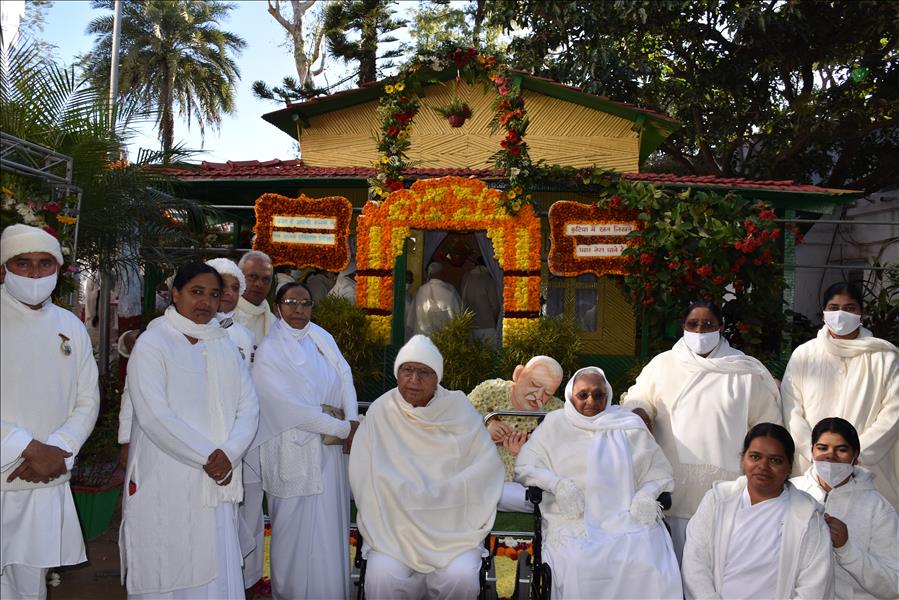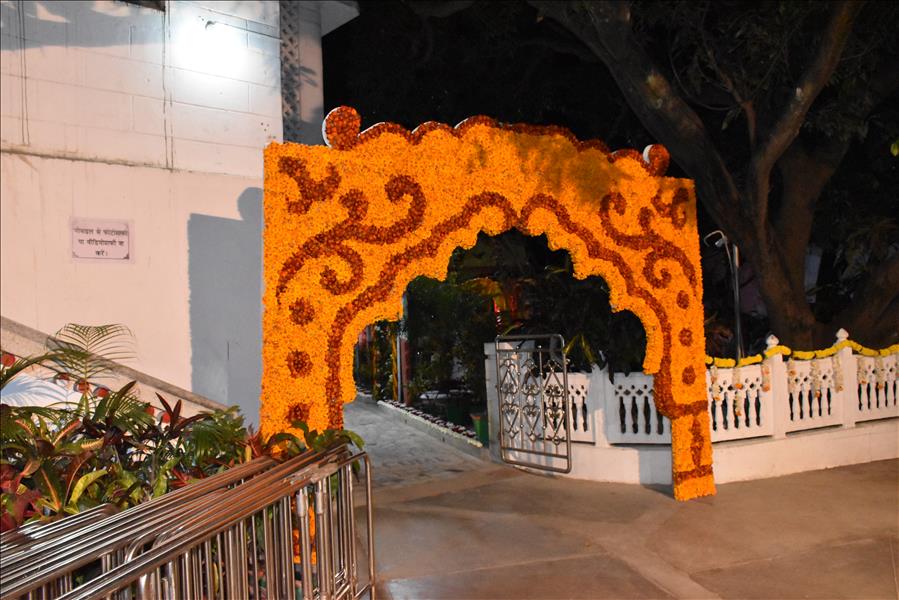 Makar Sankranti ( Kite Festival ) Celebrations at Brahma Kumaris HQ
19 January 2022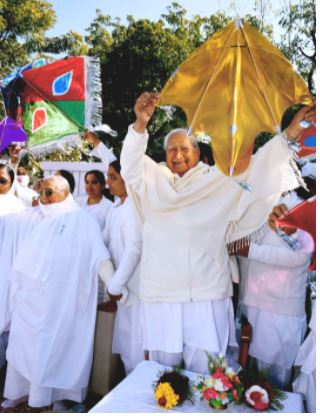 Abu Road (Rajasthan): In the divine presence of Dadi Ratanmohini, Chief of Brahma Kumaris and BK Nirwair, Secretary General of Brahma Kumaris, a Kite Festival was held at Dadi Prakashmani's Memorial, Tower of Light garden in Shantivan, to celebrate the auspicious day of Makar Sankranti.
Dadi Ratanmohini and BK Nirwair gave greetings and blessings to all on this first festival of the year. The sun rises with hope in this Makar Sankranti, kites fly enthusiastically in the sky, and the crops are ready to be harvested, all signifying hope, joy and abundance. Keep flying and make others fly.
Senior Rajyogis BK Mruthyunjaya, BK Mohan Singhal, BK Usha, BK Geeta, BK Dr. Savita, BK Leela, BK Vandana from Mumbai and Brahma Kumars and Kumaris from different parts of India participated in the festival.
Songs, dance, flying kites, everyone greeting each other, brought joy and happiness in the gathering, adding charm to the celebration.
BK Sudhir co-ordinated the whole program with a lot of zeal and enthusiasm.
Brahma Kumars from Shantivan also joined the first-ever global Live Surya Namaskar demonstration programme hosted by the Ministry of AYUSH on the occasion of Makar Sankranti to commemorate the journey of the sun to the Northern Hemisphere.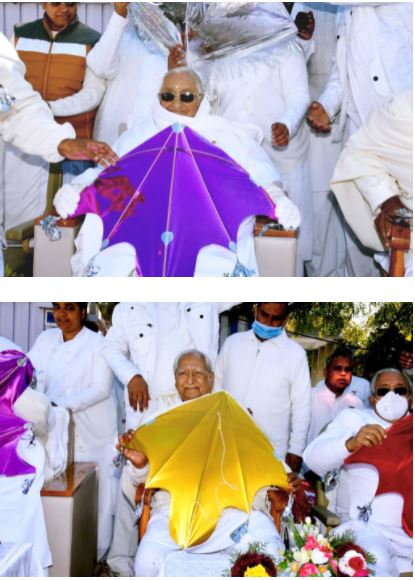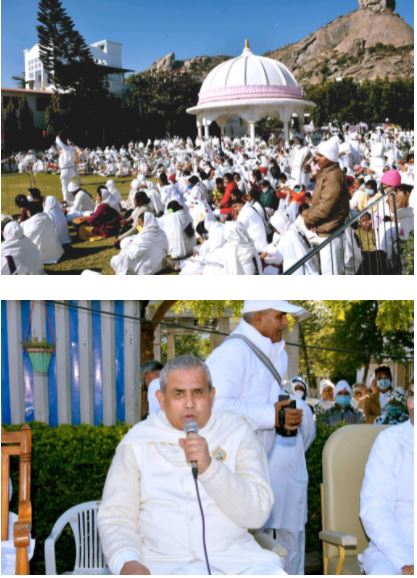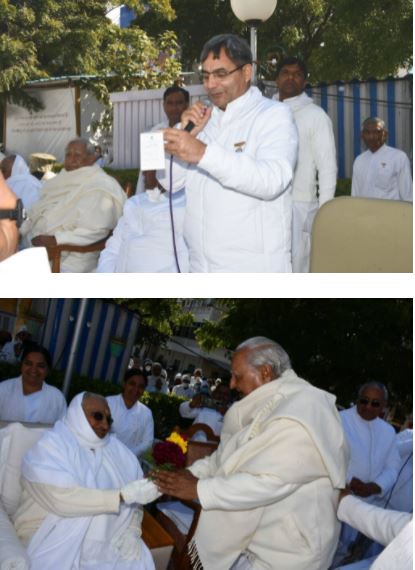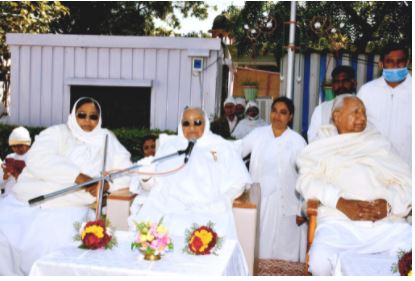 Prime Minister of India To Inaugurate 'Azadi Ka Amrit Mahotsav' Initiative on January 20
16 January 2022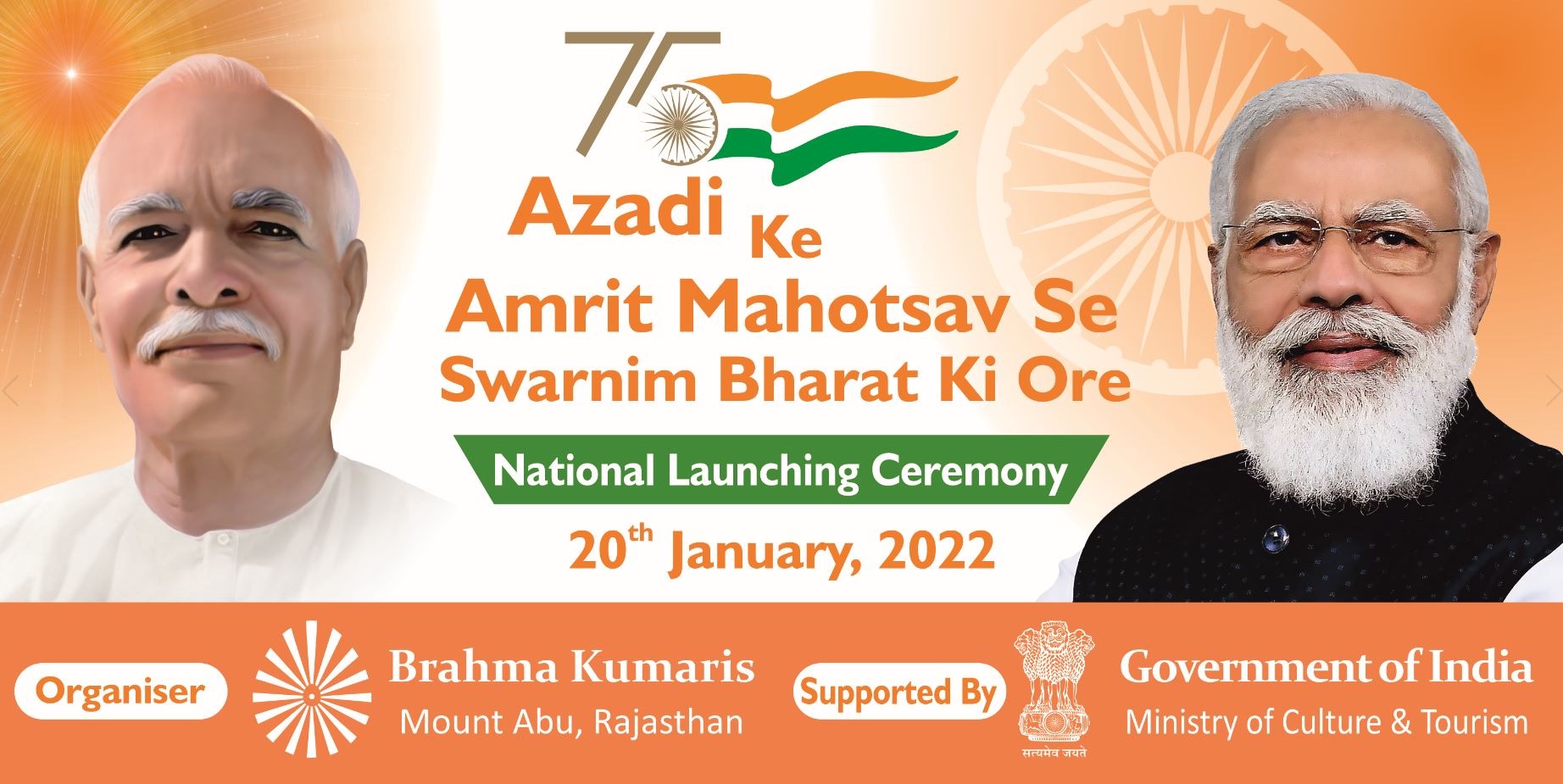 Abu Road (Rajasthan): The Brahma Kumaris Organization is actively participating in the 'Azadi ka Amrit Mahotsav' initiative of Government Of India for the year 2022 (75th anniversary of Independence) . Being held under the Ministry of Culture of Government of India, various programs will be held all over the country, throughout the year by the Brahma Kumaris on the theme 'From Azadi ka Amrit Mahotsav, towards a Golden Bharat' (आज़ादी के अमृत महोत्सव से स्वर्णिम भारत की ओर).*
This program will be inaugurated by Narendra Modi, the Honorable Prime Minister of India, through a video conference on 20th January 2022 at 10 am IST in Diamond Hall, Shantivan. This marks the 53rd Ascension Day of Prajapita Brahma Baba, the Founder Father of Brahma Kumaris. G. Krishan Reddy, Culture Minister, Government Of India, along with many other VIPs will also attend this inauguration ceremony.
The program will be telecast LIVE through LEDs, projectors, big TV screens, at all the Brahma Kumaris centers all over India. Directions on following strict safety measures due to Covid Pandemic have been clearly sent to all. The Brahma Kumaris Organization is engaged in active participation with the Government, of the day to usher in a new enlightened society by inner transformation through Rajayoga and value education.
Azadi Ka Amrit Mahotsav is an initiative of the Government of India to celebrate and commemorate 75 years of progressive India and the glorious history of its people, culture and achievements.
This Mahotsav is dedicated to the people of India who have not only been instrumental in bringing India thus far in it's evolutionary journey but also hold within them the power and potential to enable Prime Minister Modi's vision of activating India 2.0, fuelled by the spirit of Atmanirbhar Bharat (Self-reliant Bharat).
News in Hindi:
वर्ष 2022 को भारत सरकार आज़ादी का अमृत महोत्सव के रूप में मना रहा है। इस कार्यक्रम के अंतर्गत ब्रह्माकुमारी संस्था ने आज़ादी के अमृत महोत्सव से स्वर्णिम भारत की ओर विषय पर कार्यक्रम चलाने की योजना बनाई है, जिसे भारत सरकार के सांस्कृतिक मंत्रालय के सहयोग से पूरे देश के विभिन्न स्थानों में अनेकानेक कार्यक्रम आयोजित करने के लिए निश्चित किया है।
इस महोत्सव का उद्घाटन समारोह प्रजापिता ब्रह्मा बाबा के 53वें अव्यक्तारोहण के उपलक्ष्य में दिनांकः 20 जनवरी, 2022, गुरूवार को प्रातः 10 बजे से डायमण्ड हॉल, शान्तिवन में प्रारम्भ होगा।
शुभ समाचार यह है कि भारत के यशस्वी प्रधानमंत्री माननीय श्री नरेन्द्र मोदी जी के ने अपने करकमलों द्वारा वर्च्युअल उद्घाटन करने की स्वीकृति दी है। साथ ही इस कार्यक्रम में भारत सरकार के सांस्कृतिक मंत्री माननीय श्री जी. किशन रेड्डी जी एवं कई नामीग्रामी वी.आई.पीज़ भी उपस्थित होंगे ।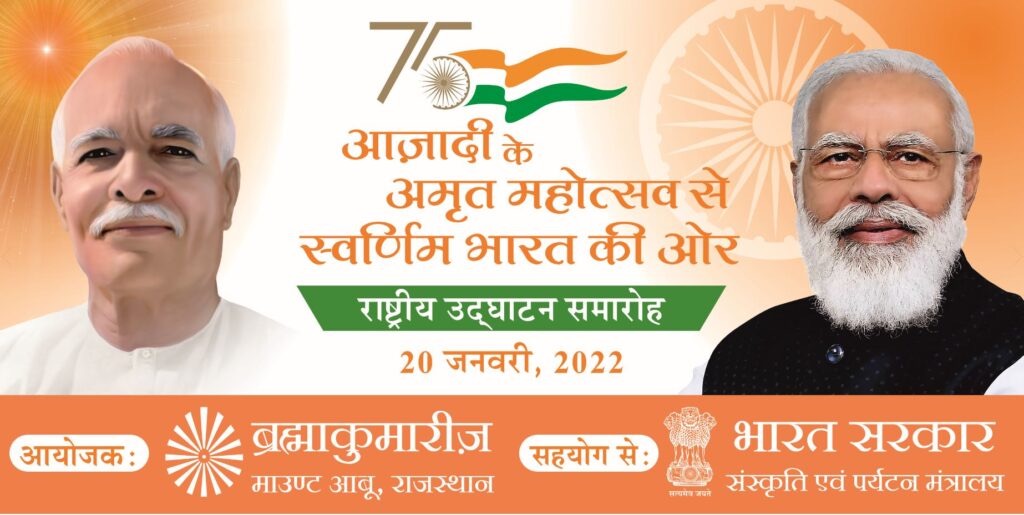 *A literal translation of the title is - "From the Nectar Festival of Freedom to a Golden Era of Bharat".
To download detailed information about this year-long initiative being inaugurated on 20th January, please click here.

New Documentary Film: The Eternal Truth - God (English & Hindi Versions) Premiered on 1st January
11 January 2022
Eternal Truth God English [1:35:32]
Shashwat Satya Bhagavan - Hindi [1:35:32]

THE WORLD RENEWAL MAGAZINE JANUARY 2022
11 January 2022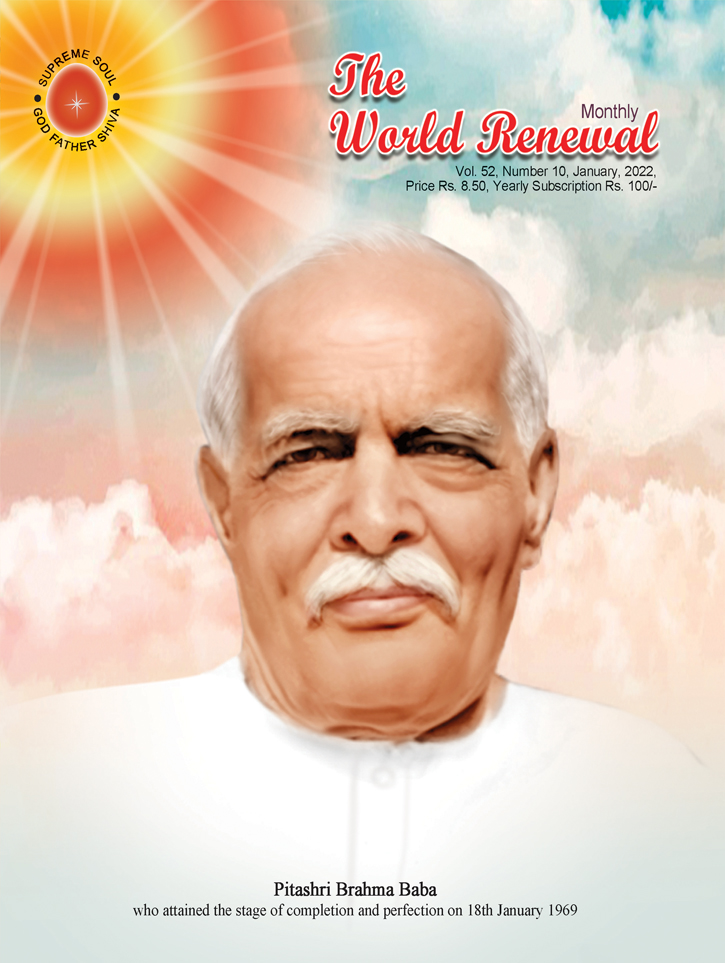 Best wishes for a Happy New Year, a Happy New You!!
and a Happy New World - at least a Peaceful New World!!
============================
Click here to download a pdf of this issue.
In Baba's Yaad
B.K. Bhagwan
for The World Renewal
Brahma Kumaris
Shantivan, Abu Road (Raj.)

Brahma Kumaris Observe World Braille Day with Rehabilitation Center for the Blind in Mount Abu
9 January 2022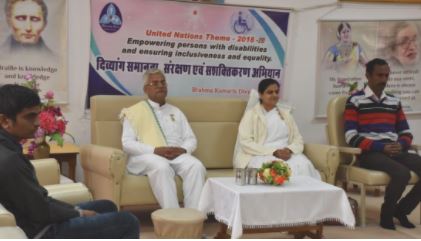 Mount Abu (Rajasthan): On the occasion of World Braille Day, a program was organised for NAB – P&NM Rehabilitation Center for the Blind, Mount Abu at Brahma Kumaris Gyansarovar complex.
BK Suryamani, Coordinator for Divyang Seva Brahma Kumaris HQ invited Parvat Singh, Superindent and the students of Rehabilitation Center for the Blind to Gyansarovar, to celebrate World Braille Day. The program started with garlanding of Louis Braille and candle lighting.
BK Supriya, Chief Editor of Brahma Kumaris HQ Daily News welcomed the visually impaired group with a bouquet of flowers. She explained the importance of empowering the self through positive thinking inorder to lead a successful life. She gave them the deep experience of peace by conducting guided meditation .
BK Atul co-ordinated the event and shared the significance and history of Louis Braille.
BK Suryamani presented Parvat Singh "Shiv Sandesh" and other spiritual books written in Braille.
The students very much enjoyed reading the braille language on the spiritual exhibit pictures and the divine food offered to them during the visit.
Video of event: https://youtu.be/MbmqpxGfc9I [26:30]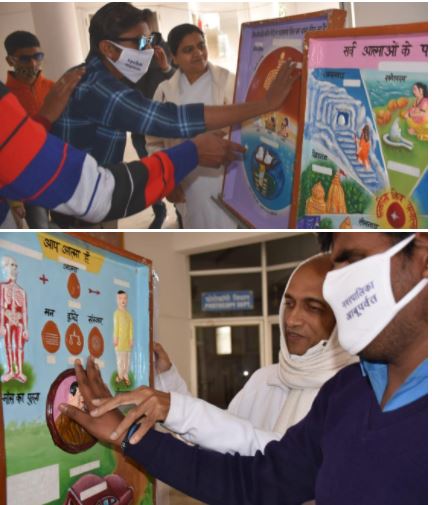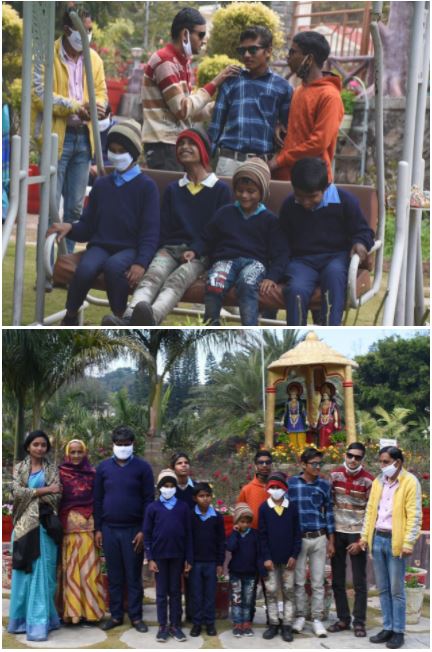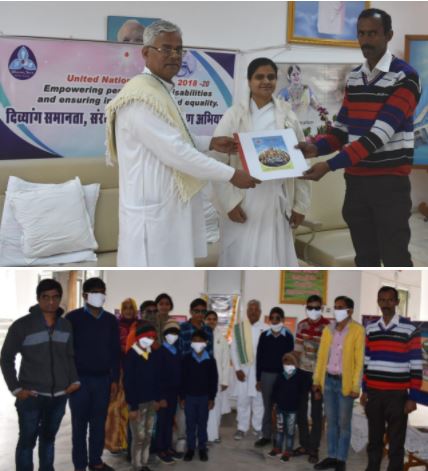 2022 January Madhuban News Archive
2021 November through December Madhuban News Archive
2921 September through October Madhuban News Archive
2021 April through August Madhuban News Archive
2021 Jan through Mar Madhuban News Archive
2020 September through December Madhuban News Archive
2020 31st Jly through 31st August Madhuban News Archive