2019 Sep though Dec N America News Archive
2019 Sep though Dec N America News Archive
In Photos - BK Silicon Valley, Milpitas Christmas Celebrations 2019
29 December 2019
Brahma Kumaris Silicon Valley, Milpitas celebrated Christmas. Here are some of the pictures of the event.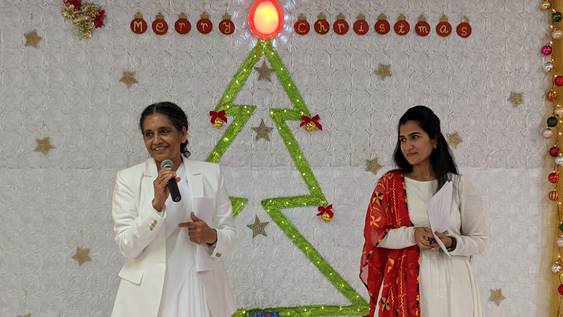 Christmas Greetings by Sr.Kusum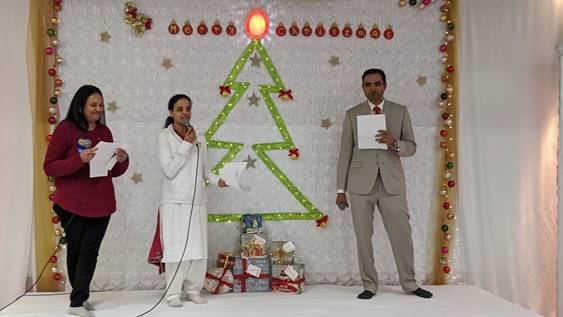 Song's game by BK Sisters and Brothers
Christmas Significance by BK Kumaris
Jokes by BK Brothers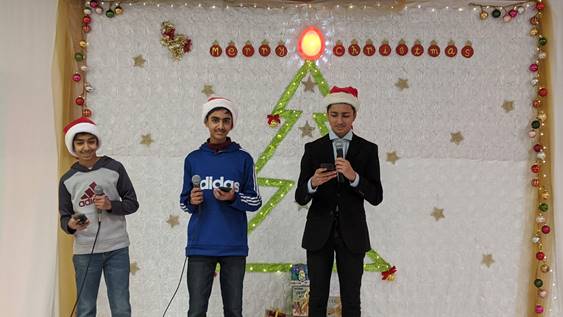 BK kids performance
Christmas Songs by BK kids group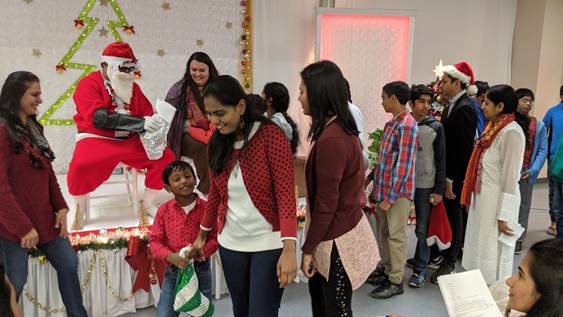 Santa giving gifts to BK kids
BK Souls enjoying the cultural programs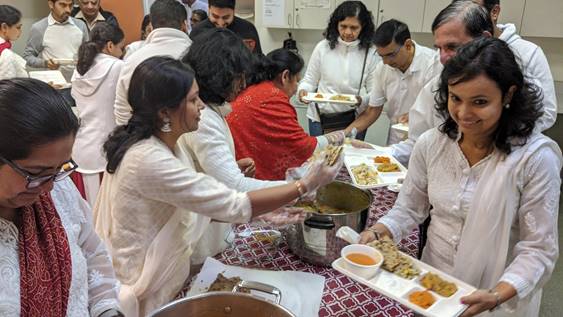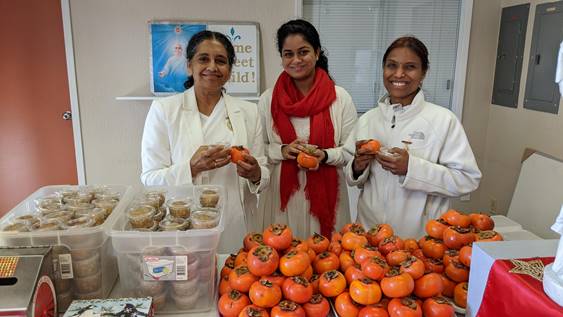 Christmas Brahma Bhojan and Toli
Om Shanti
Sr.Kusum

New Year Greetings from Brahma Kumaris, Silicon Valley, Milpitas, USA
29 December 2019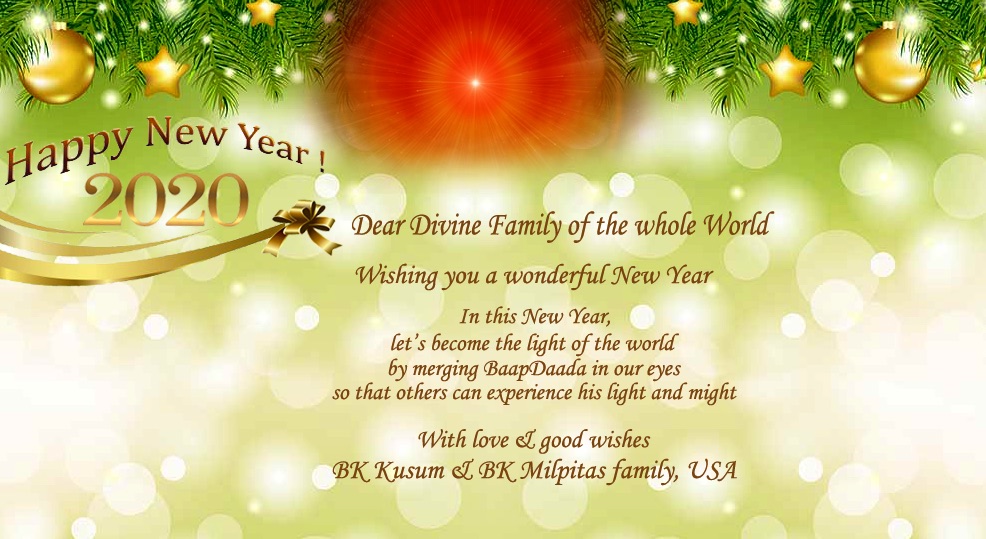 Merry Christmas and Happy 2020 from Vancouver, Canada
24 December 2019
Greetings of love from Vancouver!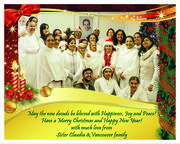 IN PHOTOS: BKs of Silicon Valley, Milpitas, USA - Thanks Giving Celebrations
21 December 2019
Thanksgiving Day is a holiday celebrated by Americans on the fourth Thursday of November. It is celebrated as a day to spend with loved ones and for giving thanks. As Baba's Children, we celebrated Thanksgiving by Giving Thanks to Shiv Baba and the whole Brahmin Family. In this event, we had a class on "How to express our gratitude and thanks to Baba", followed by cultural events by BK brothers and sisters and the event concluded with a delicious Brahma Bhojan.
Here are some of the pictures from the event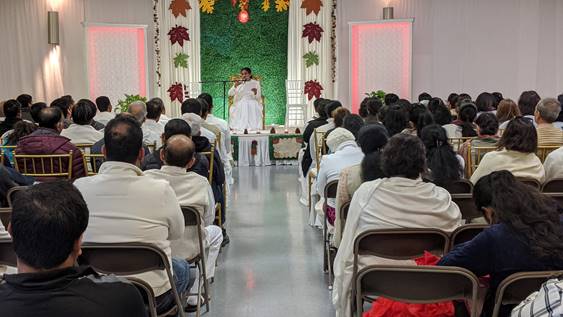 Talk on Thanks Giving by Sr.Kusum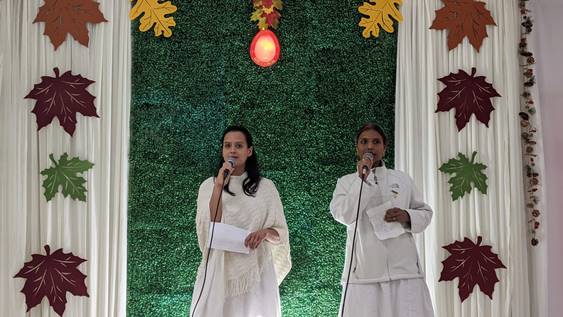 Baba Songs by BK Sisters
Gyan Murli Quiz by BK Sisters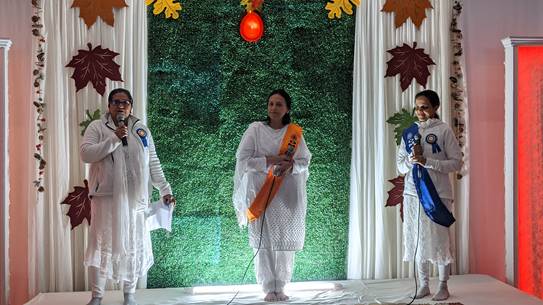 Jokes by BK Kumaris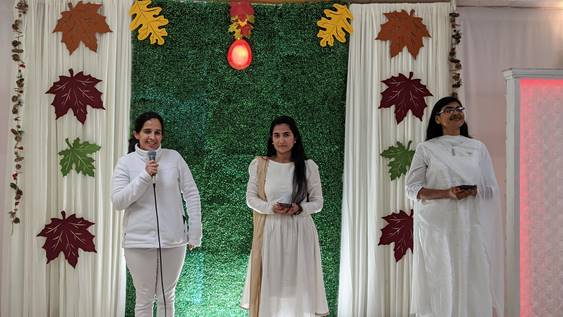 BK Souls enjoying the cultural programs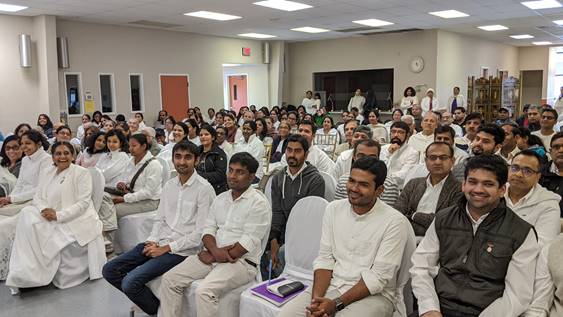 Thanks Giving Brahma Bhojan

Houston, Texas, USA - Raja Yoga Meditation Session at Jain Center
21 December 2019
Dear Divine Family, Om shanti and greetings of love.
Brahma Kumaris was invited to conduct a Raja Yoga Meditation session at Jain Vishwa Bharati center in Houston. Jain nuns (Samanis) also participated in the session. Everyone was given the introduction of the Supreme Soul as the Father of all Religions, and knowledge of the soul world. The session concluded with deep experience of peace through Raja Yoga Meditation.
Please see pictures by clicking here.
Much love in BapDada's yaad,
BK Dr. Hansa Raval
Houston, Texas, USA

Sister Ranjan from Dallas, TX and Sister Bindu from Oaklahoma participate in the WHCA "THREADS" Conference held in Boston (USA)
9 December 2019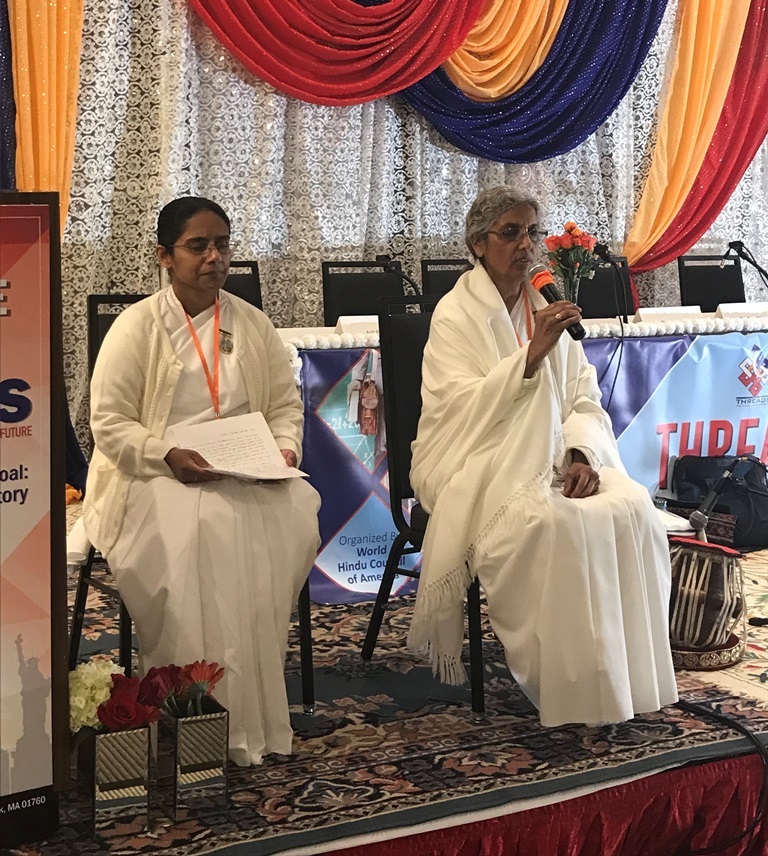 Sister Ranjan from Dallas/Texas and Binduben from Oklahoma were invited to attend the "THREADS" conference organized by The World Hindu Council of America held in Boston/USA from Nov. 1st to 3rd. The aim of the conference was to bring together, thinkers, educators, public policy-makers, scientists, entrepreneurs, business leaders, yogis, and more to share their stories, engage with each other face-to-face, explore how their roots have made them successful, and share their ideas for brighter, better America.
After Sister Ranjan conducted meditation with commentary to open the conference, Sister Bindu read the message of good wishes/blessings from Brahmakumaris.
Om Shanti
Dallas service team.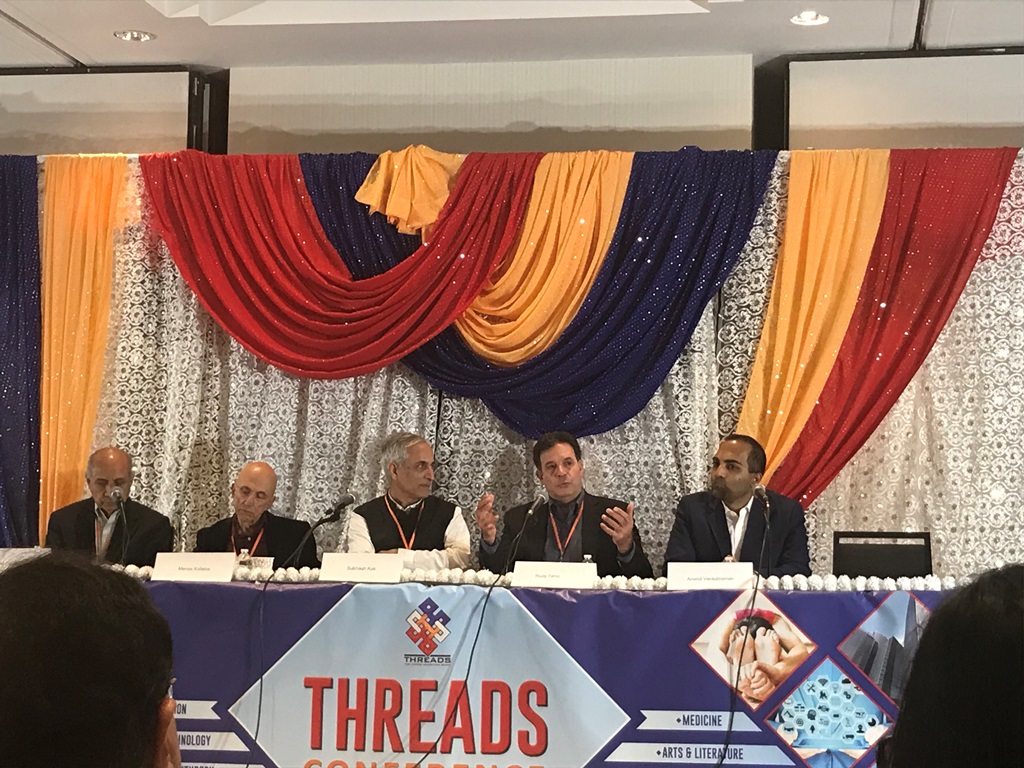 Thanksgiving Greetings from Sr Mohini
28 November 2019
Dear Instruments & the family, Greetings of love
I have been thinking about you all. Baba's all children are also Baba's instruments. We all say "Thank you" to Baba and Baba also lovingly says, "Thank you, my children".
We all thank Drama for being our friend & we experience the benefit of every scene in the Drama.
I also say "Thank you" to each one of you because we all are one beautiful divine family. We all share all Godly virtues & powers in the form of good wishes and the cooperation of love. Our collective power of purity and God's love is creating a pure, divine world.
So congratulations and good wishes to you.
With Love,
Sister Mohini

Sister Mohini's Visit to Toronto
18 November 2019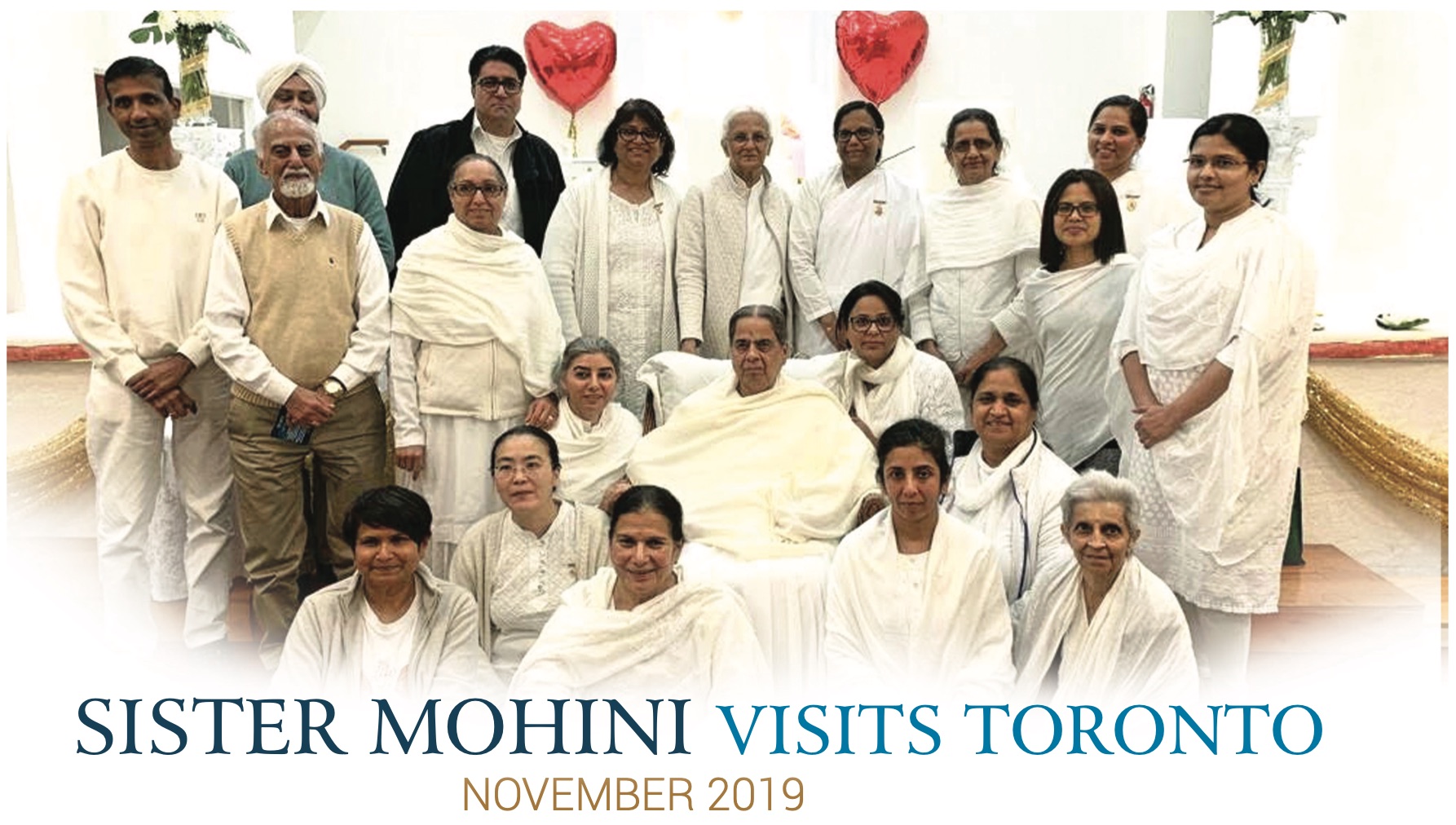 Dear Divine Family,
It was our fortune to welcome Sister Mohini to Toronto for a week. She brought with her the fragrance of Madhuban combined with Baba's love and power.
Our Yagya is ignited and running consistently since the establishment. In Sister Mohini's words, this was a mini Yagya created for 7 days where many souls took full benefit through her sharing and elevated company. She was accompanied by Sister Bhumi, Sister Uma and Sister Minal. We also welcomed Brother Eric from Montreal. Piyushbhai and Sheelabhen from Chicago joined us for the weekend.
Each evening there were gatherings of more than a 100 BKs from different service places including Scarborough, Brampton and Mississauga. She shared her personal experiences using these key points:
Creating pure attitude and thereby give blessings and take blessings

Spiritual love and contentment

Faith and trust in Baba and Drama
On Saturday evening at the public program, 'The Heart of Compassion', Brother Eric introduced the program with a meditation experience and live commentary creating a powerful atmosphere. He also shared about his journey and guidance from Sister Mohini after which Sister Mohini took the audience through a beautiful experience. She talked about using virtues as the means of being compassionate. She felt that greater emphasis should be on relationships. Sunday morning with a celebration of approximately 400 BKs from surrounding areas. There was Meditation, Murli class, Bhog offering, cake cutting, cultural program, Toli, gifts and Brahma Bhojan. It was truly a celebration with the feeling of Madhuban experience.
Sister Mohini embraced the family tirelessly with evening classes every day, personal meetings and a zoom call with all the coordinators of Canada. It felt as if everyone's desires were fulfilled, all were happy and the 7 days flew by very quickly. She left us with the incentive to move forward on our spiritual journey through the power of her company and sharings from the heart.
Many Thanks to BapDada, our Dadi's and seniors for their constant blessings and spiritual guidance during this auspicious confluence age. We are sure that Sister Mohini will come more often and for many more days.
Thank you Sister Mohini
from the heart of Toronto Family.
Full Report with Additional photos

Inauguration of Renovated Boston Center, Massachusetts, USA
18 November 2019
Dear Divine Family,
On Saturday, November 2nd the Boston Family had the fortune of celebrating and inaugurating the newly renovated and expanded center in Watertown, Massachusetts, USA. In the gracious presence of Sister Mohini and the extended Brahmin family everyone experienced great joy seeing the wonder and magic of the Magician BapDada!
We have been in this center since 2003 where it was more of a residential building that was open for the public to come in. Over the time period seeing the needs and possibilities, with the blessing of Sister Mohini, the cooperation of the family and the support from the town we took on this project two years ago. During the construction process, builders and contractors and their crew were constantly sustained with blessing cards and tolis, so it was also a very good opportunity to serve them! We feel blessed to have this combined facility where niwasis can live and also allow the public to come in for all the programs offered at the center. The new signage has been drawing good attention from the pedestrians and the passing traffic.
Please find link below to see pictures of the center /inauguration.
https://drive.google.com/drive/folders/1TMR8dSZc_q3G7UhJ3lx1vGLJOyQZlrMX?usp=sharing
Thank you for all your continued support and good wishes for the growth and sustenance of this new Baba's home.
In Baba's Yaad
Sister Rita and Brother Dev

Brahma Kumaris Florida Service News - October 2019
3 November 2019

UPCOMING BK FLORIDA FAMILY BK RETREAT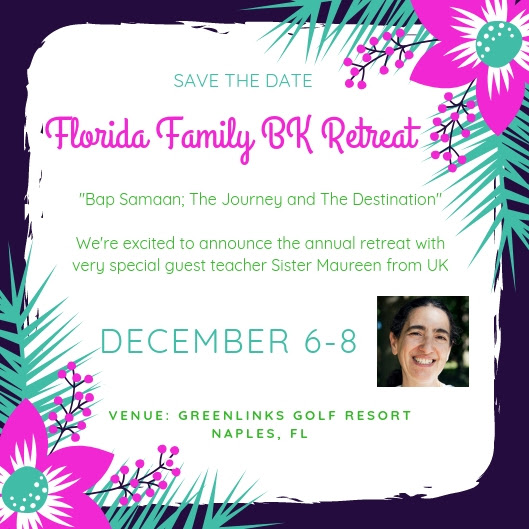 Miami
WomenSeries: Discovering Our Value and Manifesting Our Worth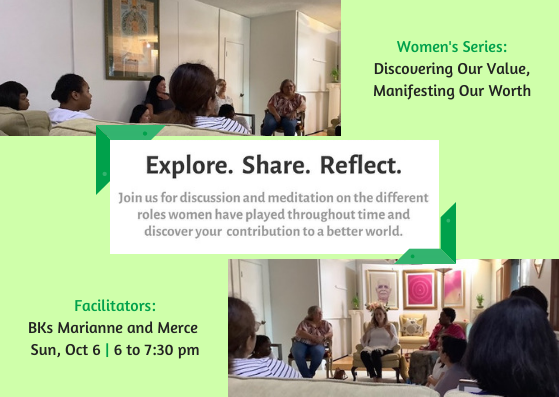 Womens Series at BK Miami Meditation Center on Discovering Our Value and Manifesting Our Worth
Oct 6: #WomensSeries on "Discovering Our Value and Manifesting Our Worth" was facilitated by BKs Marianne and Merce with a focus on knowing the inner value, as a soul, rather than the many external ways we have learned to measure the outer values......click here for full report with photos.

The Living Lamps of Diwali-SmileBox
1 November 2019
Om Shanti, Wishing you a very happy Diwali.
This is a presentation created a few years ago on the true Story of Diwali. Most photos are of Peace Village. Turn on your speakers and enlarge the screen, and enjoy.
Love, Sr Chirya
Click on the image below to watch video.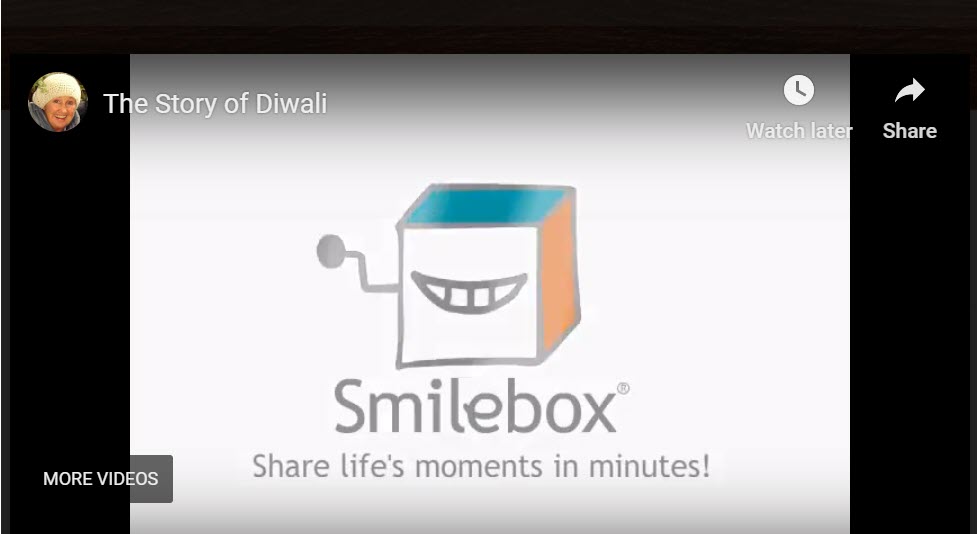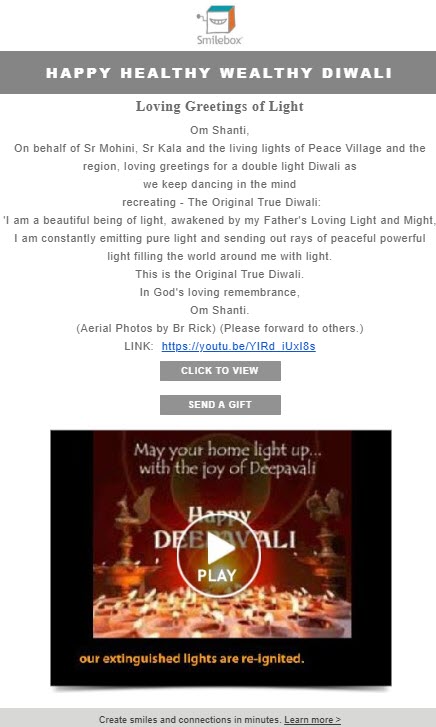 Milpitas - Diwali Celebrations 2019
1 November 2019
Om Shanti Dear Brothers and Sisters, Greetings of Peace,
BK Silicon Valley, Milpitas Celebrated Diwali on Sunday, 2019. Over 400 souls attended the event. Highlights of the event are Talk by Sr.Kusum on "Invoke Laxmi Ji by Lighting Diya Within", Cultural Performances, Skit "Swarg Mein Ek Seat Khali Hai" (Vacancy for "One" in God's Kingdom) and Candle lighting Ceremony, followed by Brahma Bhojan.
Here are some pictures from the event.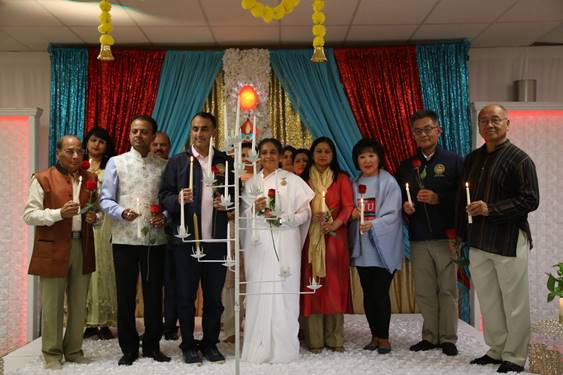 Candle Lighting Ceremony: Dignitaries on stage are Ash Kalra (California Assembly Member), Kansen Chu (California Assembly Member), Jose Esteves (former Mayor City of Milpitas), Rishi Kumar (Council Member City of Saratoga), Savita Vaidyanathan (Mayor of Cupertino), Ramesh Konda and Vijaya Asuri from Association of Indo Americans (AIA), Suresh Gandhi( Indian Community Leader of Bay Area)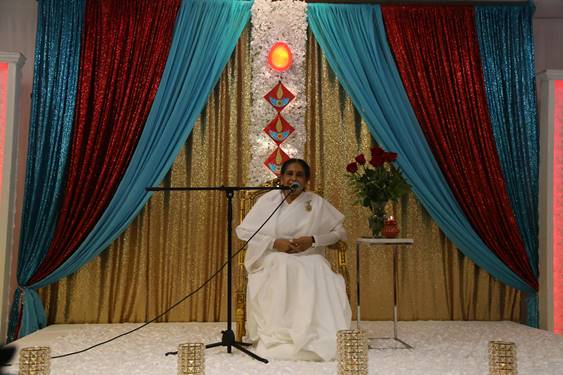 Talk by Sr. Kusum "Invoke Laxmi Ji by Lighting Diya Within"
Video Link: https://youtu.be/B387o9Eh2_4
Cultural Event: Skit "Swarg Mein Ek Seat Khali Hai" (Vacancy for "One" in God's Kingdom)
Video link: https://youtu.be/yXIf-ffe2ZY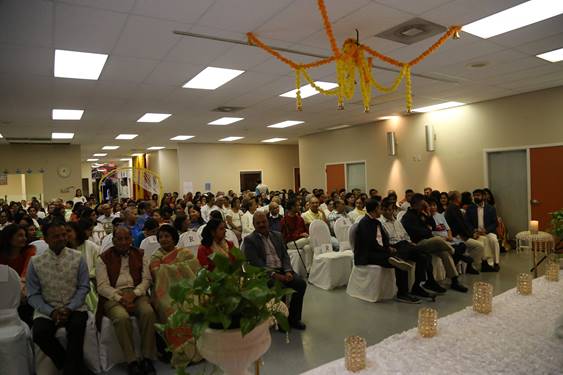 Audience enjoying the Event
BK Kusum Kejriwal
BK Meditation Center
Milpitas,CA 95035, USA
www.svbrahmakumaris.org

Happy Diwali from our Hearts to Yours! (Washington DC Family)
31 October 2019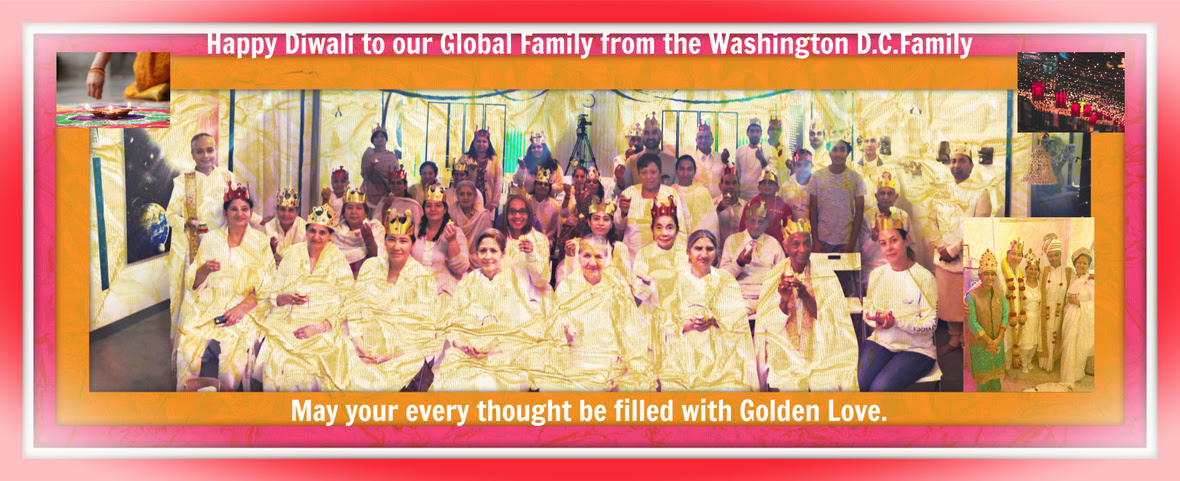 our greatest wealth is in your ability to think with kindness, peace, pure feelings and good wishes for all. Wishing each and every one of you the best for this Diwali!
Your Friends at the Brahma Kumaris Meditation Museums
https://www.meditationmuseum.org/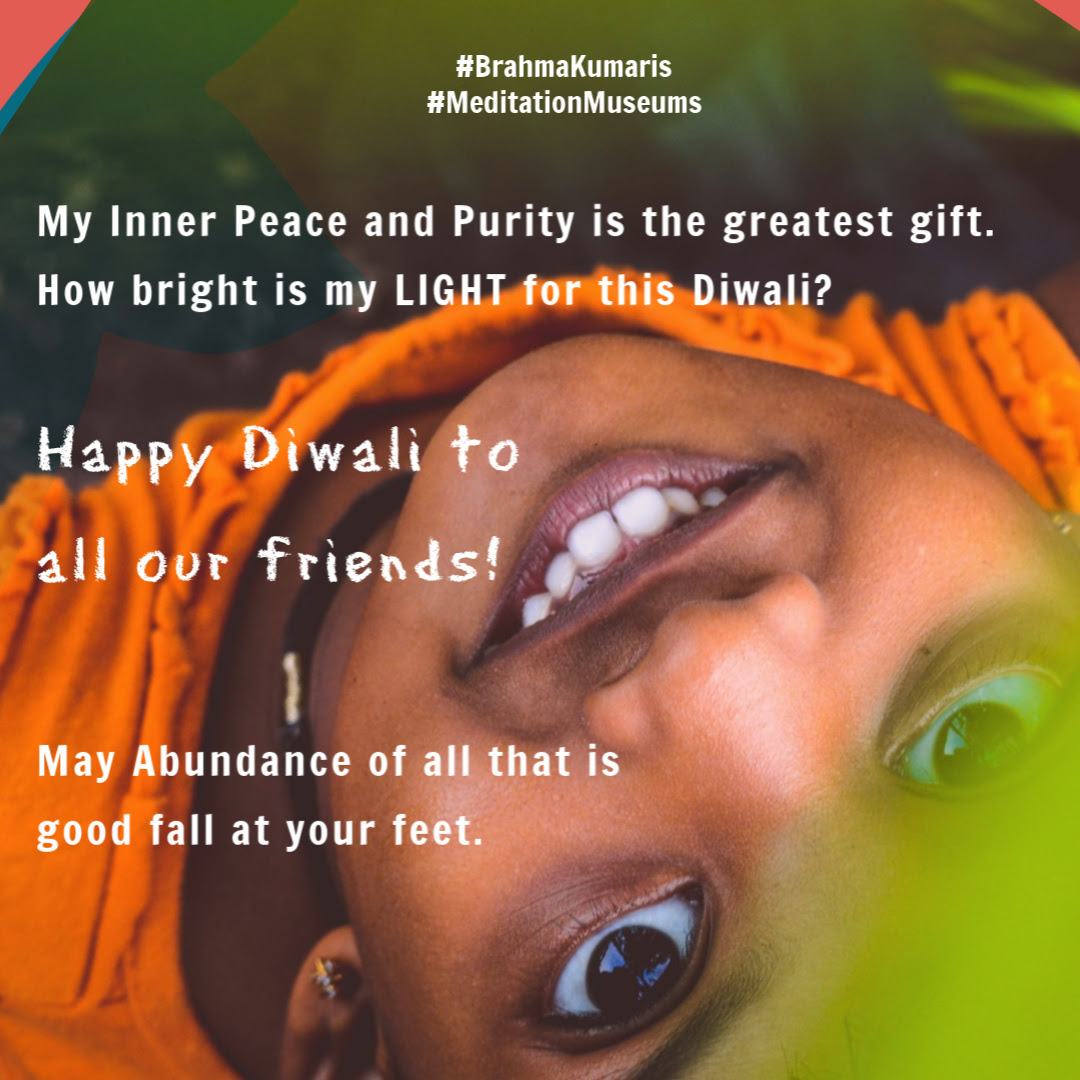 Report of California Wildfires Near BK Centers, 10/28/2019
31 October 2019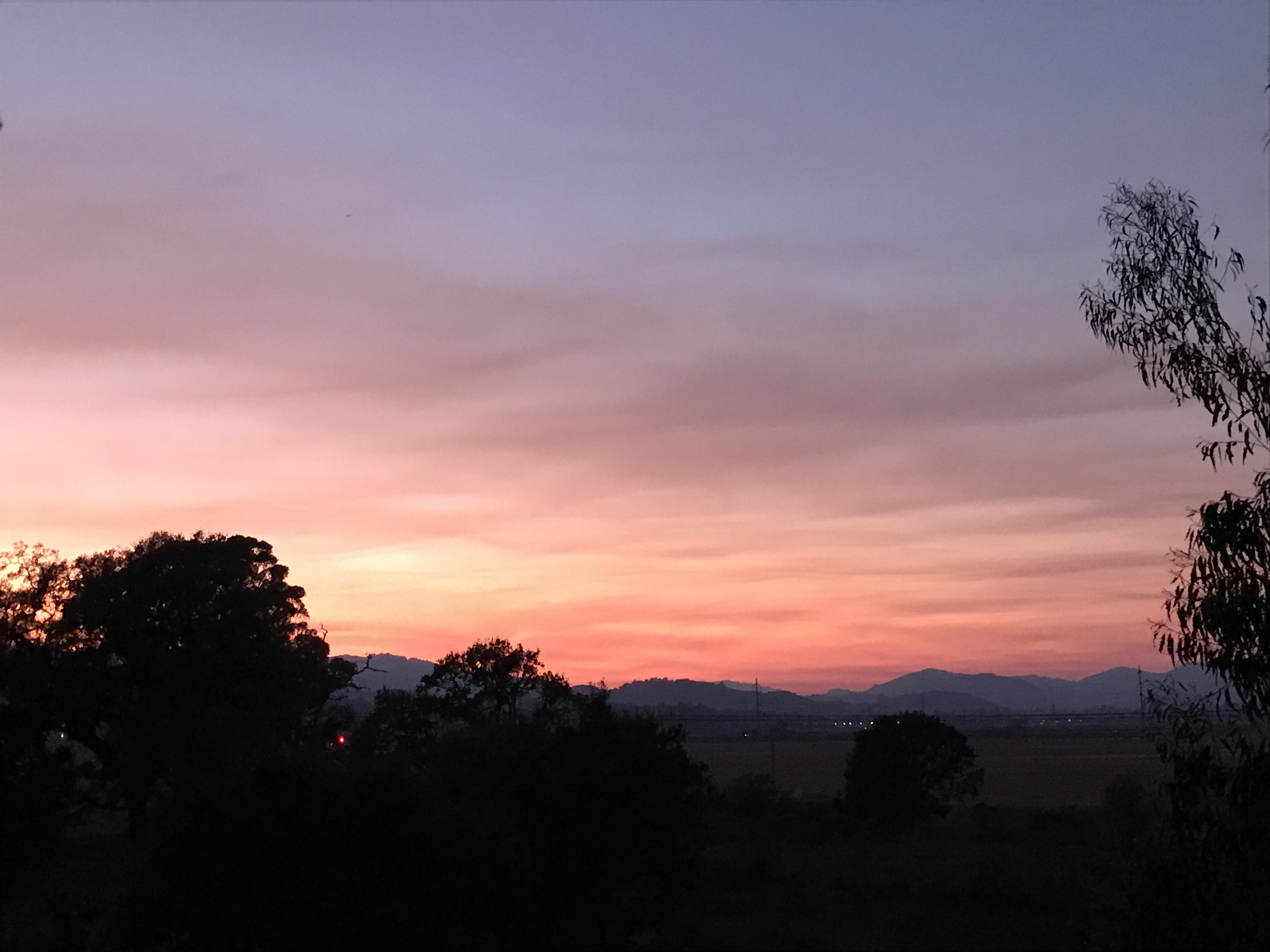 Major fires have broken out in California for the 3rd year in a row due to a very dry climate, dry vegetation, and high winds. Last Saturday and Sunday, there were some gusts of wind in the hills that were up to 100 miles an hour. A fire in Geyserville broke out on October 23 and has now moved southwest into the towns of Healdsburg and Windsor which is 40 miles north of the Brahma Kumaris Meditation and Retreat Center. We had served two evacuated families from the city of Santa Rosa who stayed with us at the Retreat center. We have had special meditations in the morning and evenings for the fire victims and in making Baba's home a powerful oasis for souls.
Since Saturday, we had been without electric power for 48 hours. Tomorrow morning the power will be cut again. This time for more than 2 million people. Yesterday the winds were so strong you could not work outside. The property was covered in broken branches, tree bark, and leaves. The smoke from this fire has filled the Bay Area.
The biggest threat of fire is from the power lines and electric transformers. A fire could spark from anywhere and with high winds spread very quickly. Therefore, we have to remain alert and attentive. This Kincaid Fire, in Northern California, has grown to more than 74,000 acres in 7 days, which is twice the size of San Francisco. While the blaze is now 15% contained, it would take "weeks, if not months" to fully extinguish the flames. There are 200,000 under evacuation orders, 96 structures burned, 10,000 homes and businesses evacuated
Meanwhile, a dangerous wildfire broke out early today in Los Angeles, California, threatening hundreds of homes near the world-famous Getty Center. Strong winds were spreading the fast-growing fire that was burning along a major freeway west of downtown. This fire is only 9 miles from the Los Angeles Center. The fire is now 600 acres, due to high winds and flames shooting 60 feet (20 meters) high, 10,000 people have been evacuated. The Brahma Kumaris Meditation Center is 9 miles away from the Getty fire. Sister Gita and the BK family are doing fine. They are not in the evacuation zone due to the winds blowing away from the center.
California's new normal: Wildfires, ash and power outages. In 20 hours, the fire departments across the state had put out 320 fires. There are now about 12 major fires still active in California.
Anubhuti Meditation & Retreat Center
820 Bel Marin Keys Blvd
Novato, CA 94949
415-884-2314
www.anubhutiretreatcenter.org
anubhuti@brahmakumaris.org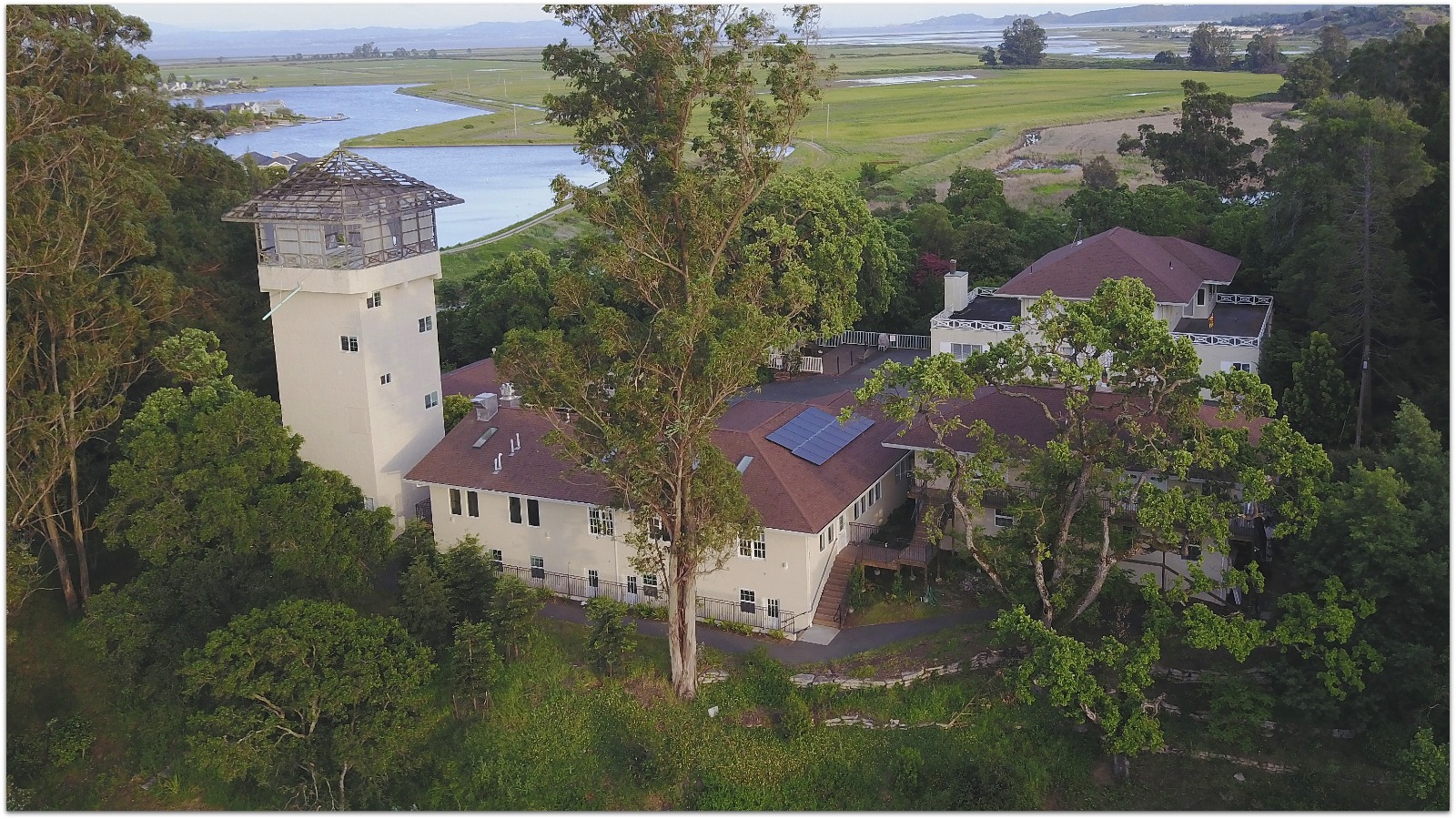 BKs Celebrate Diwali in St Louis, Missouri
31 October 2019
Om shanti and Loving yaadpyar from St. Louis family!
We had a beautiful Diwali celebration with the St. Louis family on October 20. About 34 people came to Baba's house. We had meditation, talk and Diwali Brahma Bhojan. Sending you pictures of the event and also did a brief talk at Navratri Golu of a Tamil contact's house on October 6. About 25 souls took benefit of the talk,
Thank you!
In Baba's yaad,
Priya BK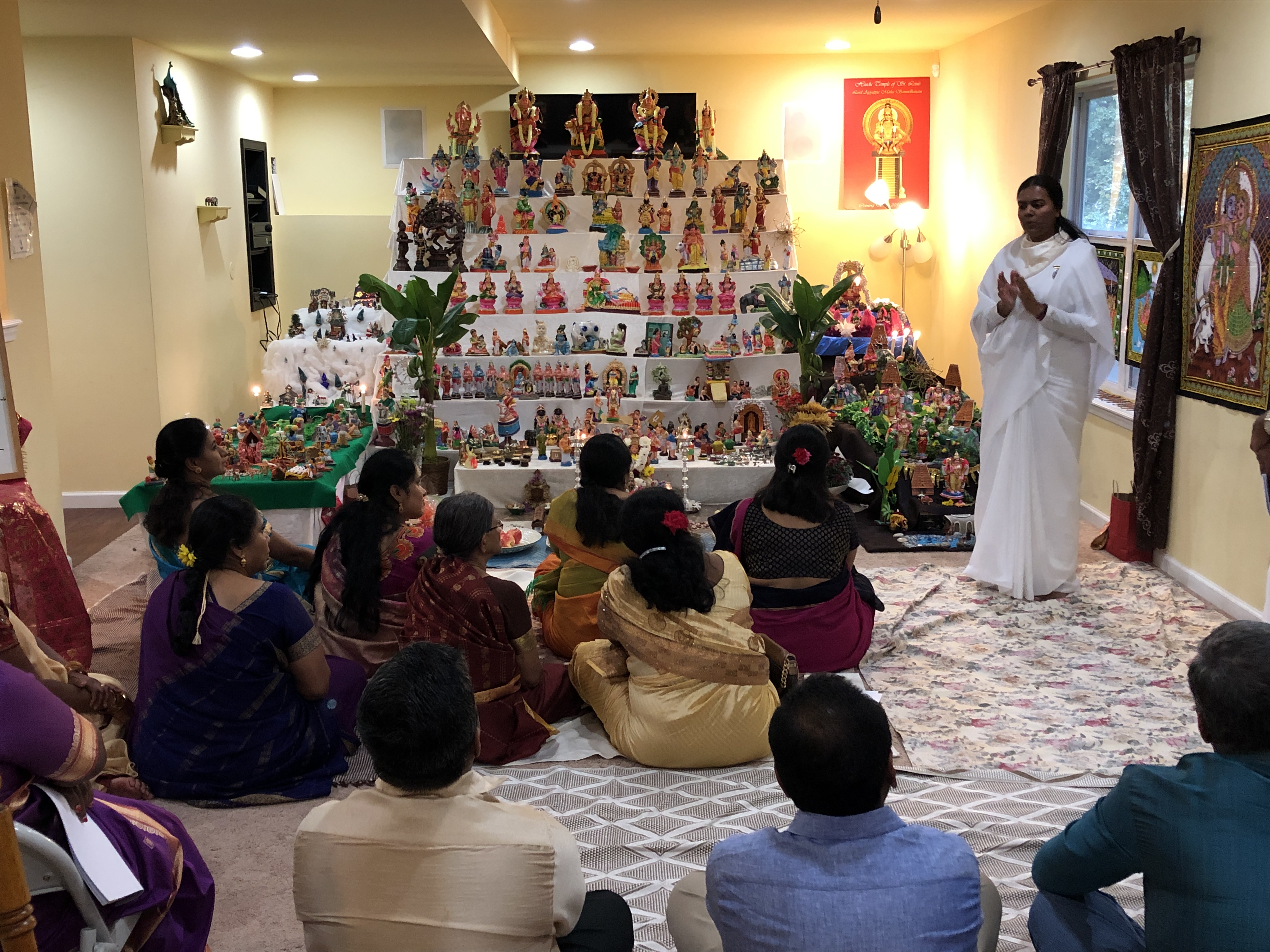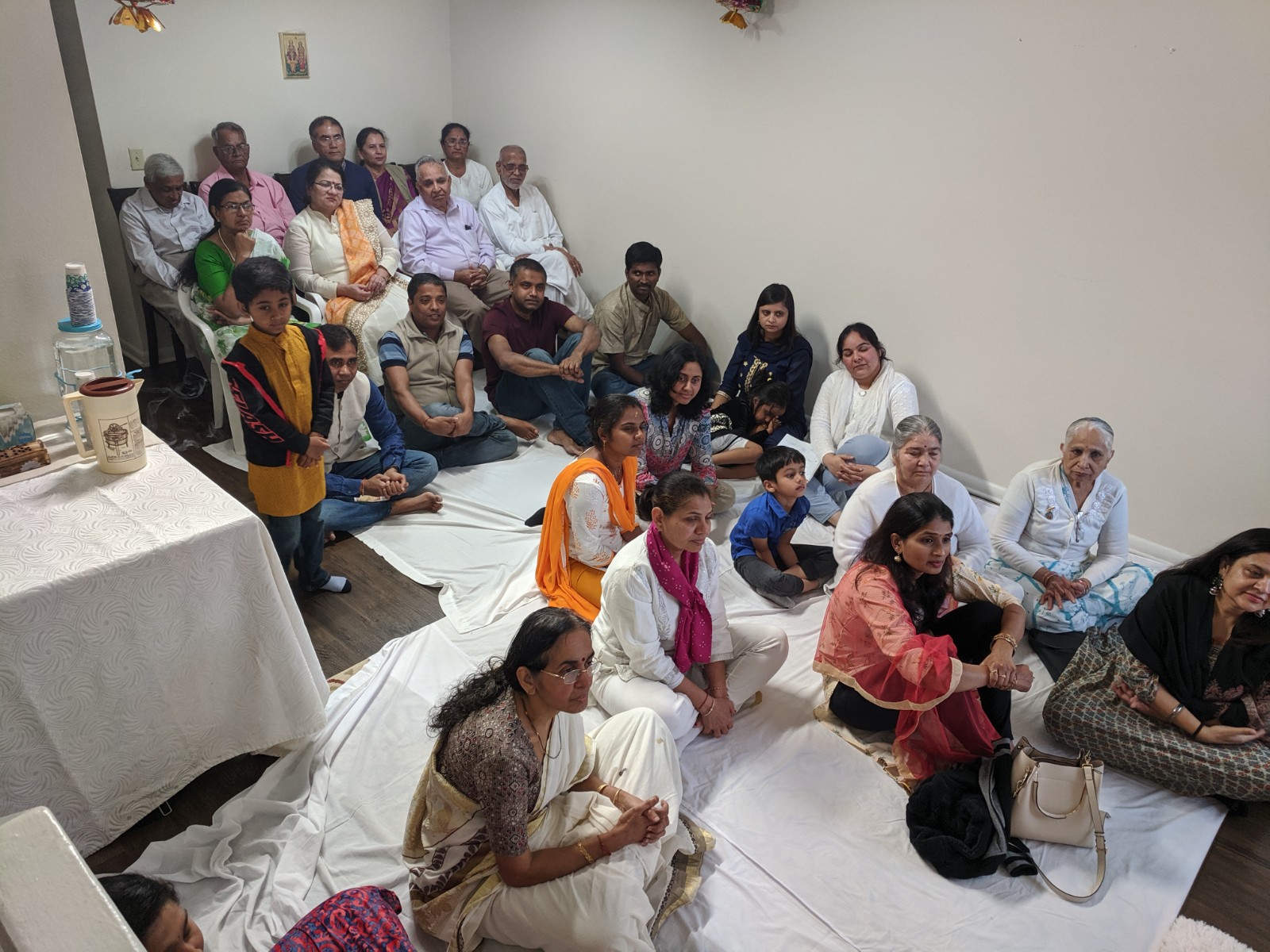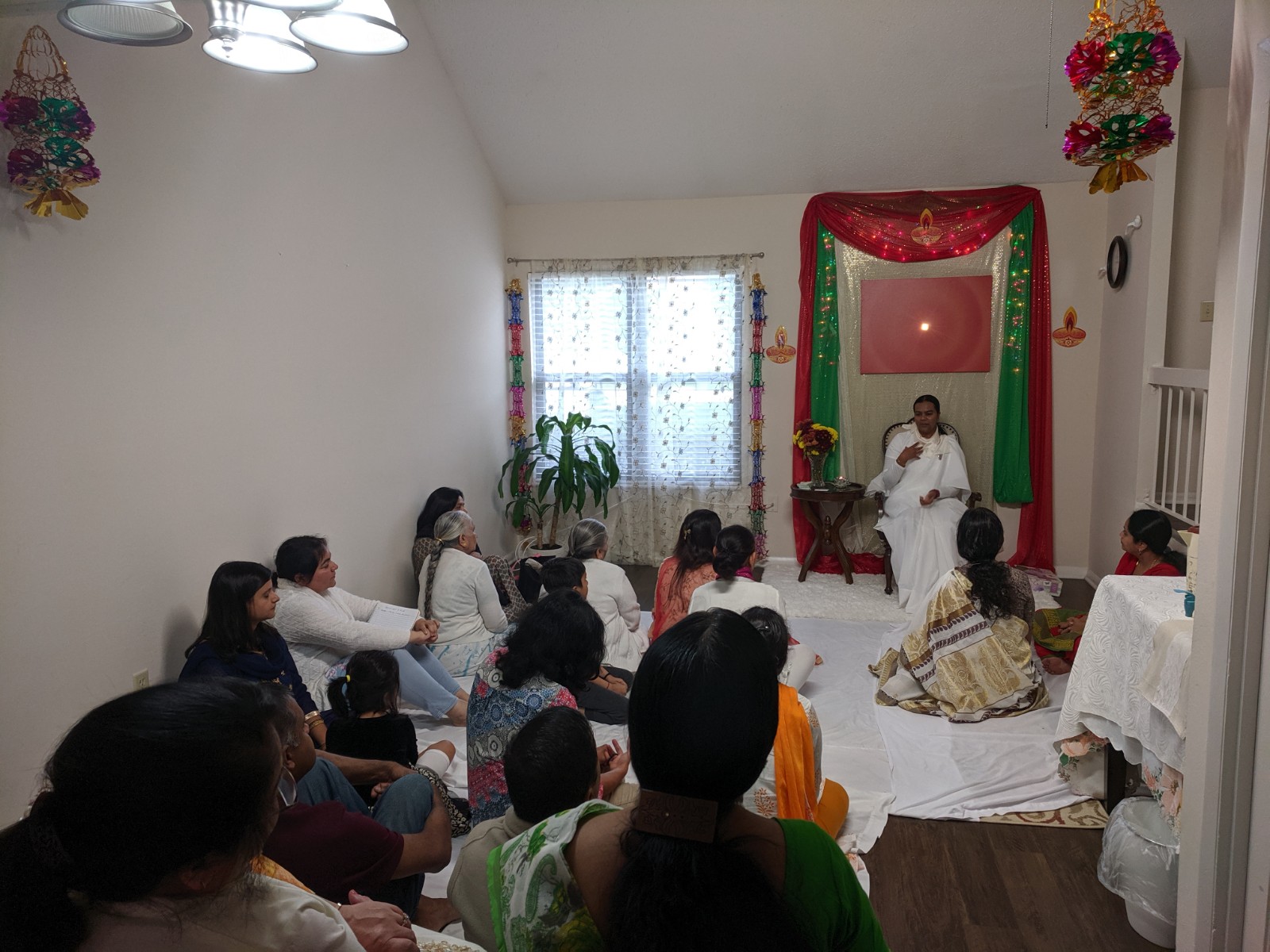 Diwali Greetings from Sis Chandru, San Francisco & Anubhuti Family
31 October 2019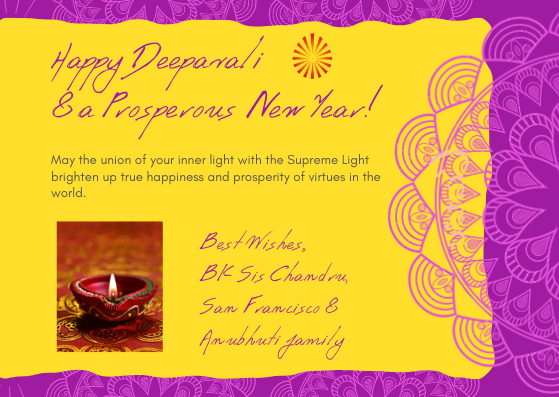 Special 2019 Diwali Greetings from Los Angeles Family
25 October 2019


News of the Visit of Sr Shashi (Greenford, UK) to Western Canada
24 October 2019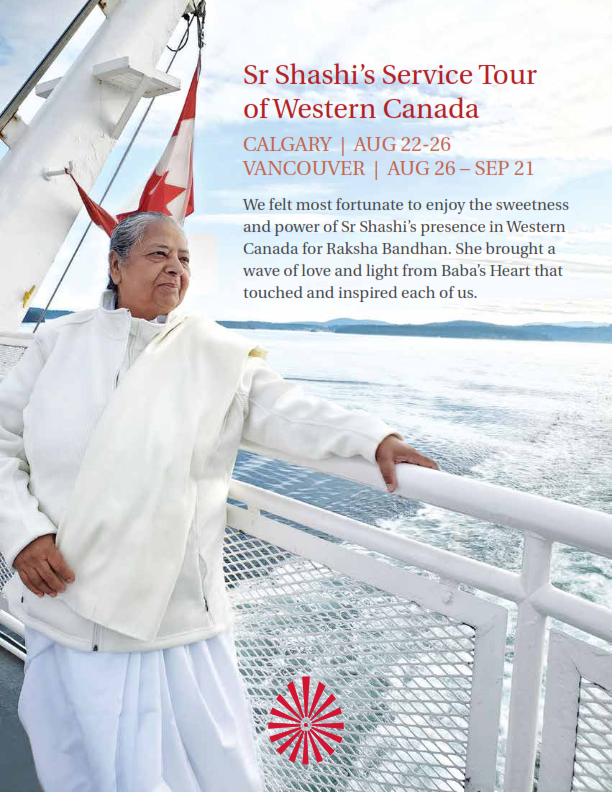 Please view attached file or click here.

Watch Godlywood's Coverage of Peace Village's 20th Anniversary Celebration
24 October 2019
Om Shanti Special Souls,
Peace News broadcasting from Godlywood Studios in Shantivan, Mt Abu has put together a 'brilliant' coverage of the event-
See link for the Peace Village 20th Anniversary Celebration below.
At 1:00 minute into the video are several photos previewing PV Celebration news and then again
from 10:16 to 12:53 minutes in the International News section.
Please fwd to others and put on your FB page etc.
Click on below image to watch video.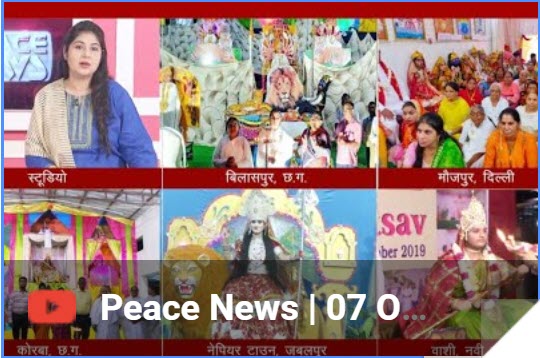 In happy Remembrance, Peace Villagers

Pause for Peace Celebration with Sister Vedanti & Sister Deepti in Sacramento, California
7 October 2019
Dear Divine Family, Om Shanti and greetings of love!
We are pleased to share service news for Pause for Peace Celebration with Sister Vedanti and Sister Deepti in Sacramento, California.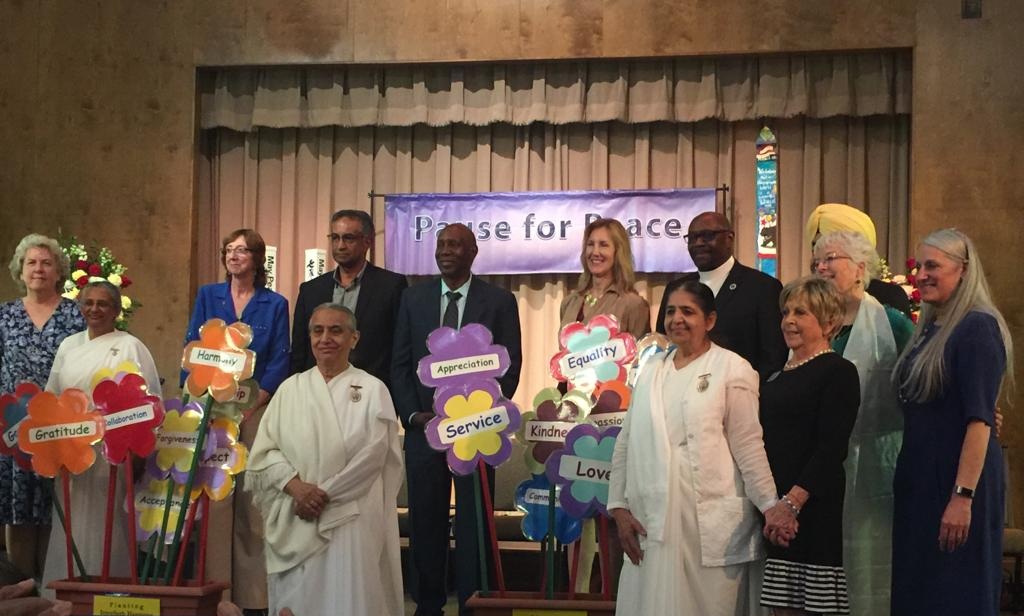 Interfaith Ceremony Participants : Sister Vedanti – Brahma Kumaris, Africa; Sister Deepti – Brahma Kumaris, Africa; Sister Hansa - Brahma Kumaris, Sacramento; Mr. Akram Keval - SALAM Islamic Center; Ms. Carol Loew - Jewish Federation of the Sacramento Region; Bishop Ron Allen - Greater Solomon Temple Community Church; Sue Ramsden -Church of Jesus Christ of Latter-day Saints; Rev. James Trapp - Spiritual Life Center; Ms. Rachel Lyman - Interfaith Pioneers; Darshan Mundy - Sikh West Sacramento Gurdwara; Rev. Lucy Bunch - Unitarian Universalist Society of Sacramento; Diana Rudé - Congregation B'nai Israel; Serene Erby - Greater Sacramento Baha'is; Rev. Laura Hansen - Non-Denominational Minister; Brother Vinod - Brahma Kumaris, India; Cindy Wang & Yee Kwong - Buddhist Representatives, Fo Guang Shan Bodhi Temple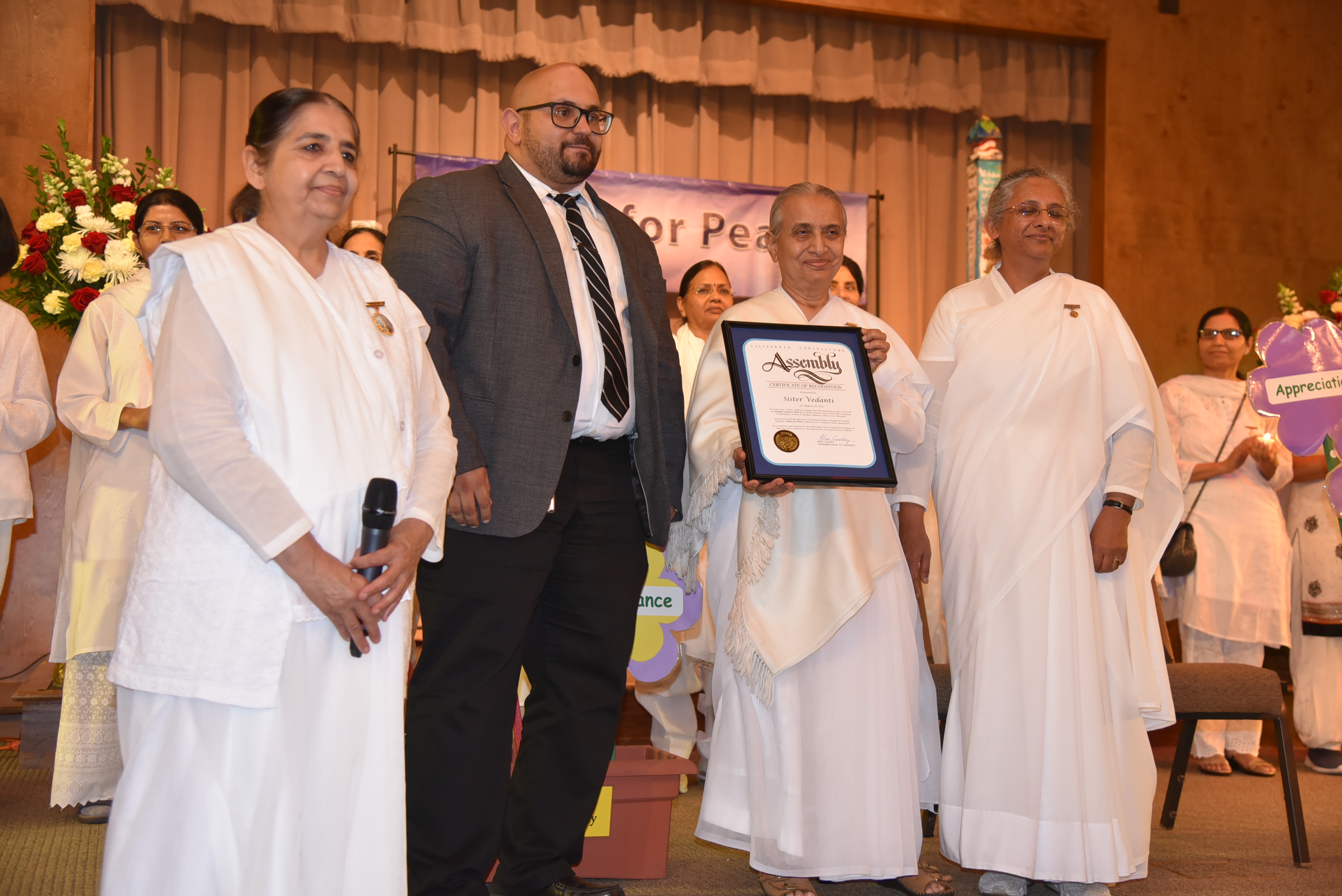 Mohamed Umbashi, Field Representative for California State Assembly Member Ken Cooley presented Certificate of Appreciate to Sister Vedanti for her commitment to peace and educating others about peace.
Elk Grove Mayor, Stane Ly presented a Certificate of Appreciation to Sister Vedanti.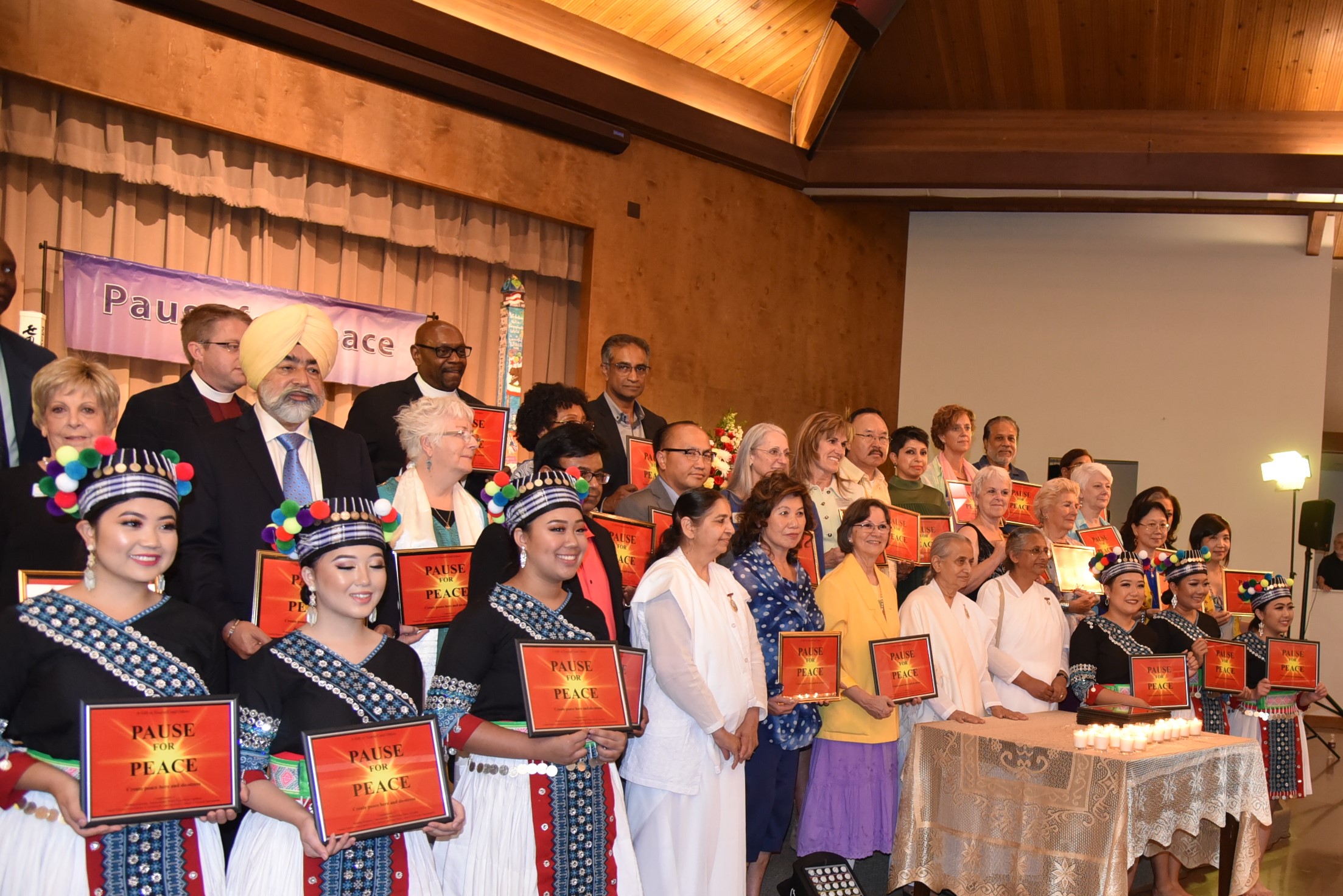 About 30 faith leaders, Peace Partners, Aztec and Hmong Dancers received a Pause for Peace frame from Sister Vendanti.
Video
Pause for Peace Celebration : Click on the below image to watch video.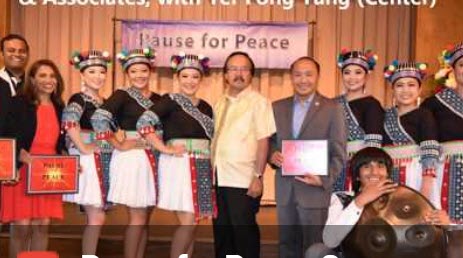 Click here for: Full Report and Additional Images
IBY,
Sister Hansa and the BK Family of Sacramento, California

Godly service at Peace Festival (IDP) held in Owego, NY
7 October 2019
Om Shanti,
On the International Day of Peace, September 21, which was the day before Peace Village's 20th Anniversary Celebration, I was at a Peace Festival in Owego New York. (Owego is 3 hr drive west of Peace Village in Broome County and is home to a few of my lokic family members.)
I was asked to speak from the stage area twice, introducing Peace Village and giving a meditation commentary - "Om shanti, I AM peace, I AM light, I AM love ...etc.." - as people quietly walked onto the peace symbol.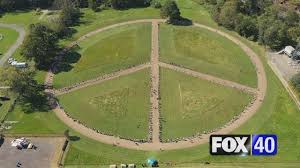 It was an exceptional program and people were so happy to be participating in such a worthwhile event. It was a thrilling experience for me to connect Baba and the BK Family to this peace program. It is to be held annually.
Enjoy the photos and video links :
https://wbng.com/news/top-stories/2019/09/21/hundreds-gather-to-celebrate-the-worlds-largest-peace-sign/
http://www.wicz.com/story/41081382/1st-annual-day-of-peace-festival-creates-human-peace-sign
In Baba's loving Light,
Sr Chirya


Happy Diwali Message 2019 - Sr Mohini (in English, Hindi, French, Spanish and Portuguese)
7 October 2019
The below messages are available for download in jpg format:
English Hindi Spanish French Portuguese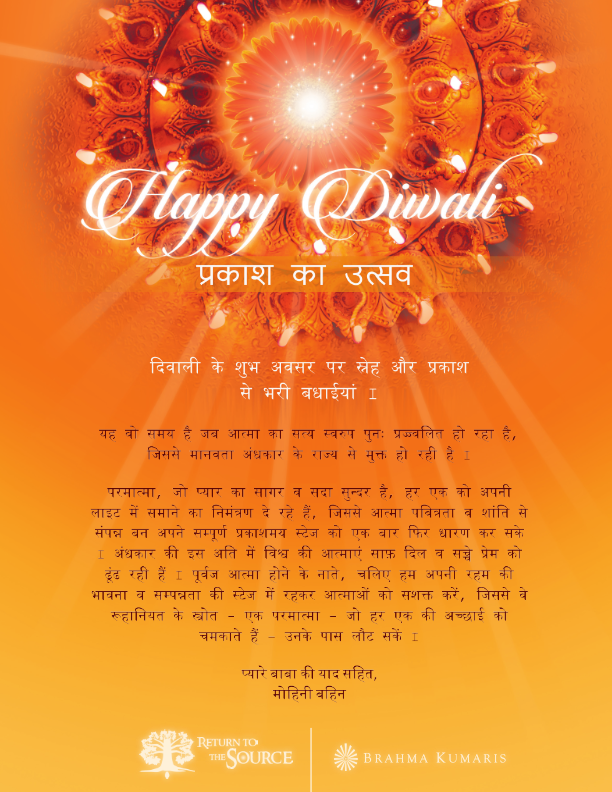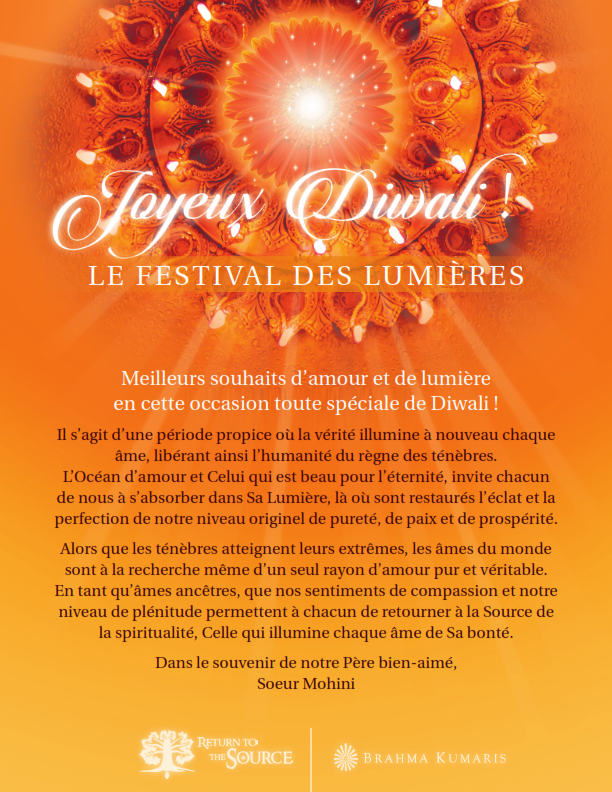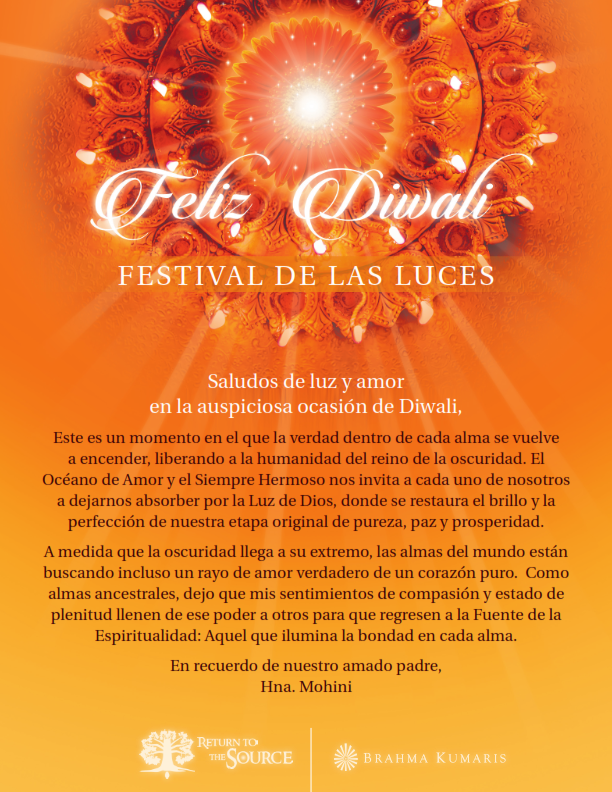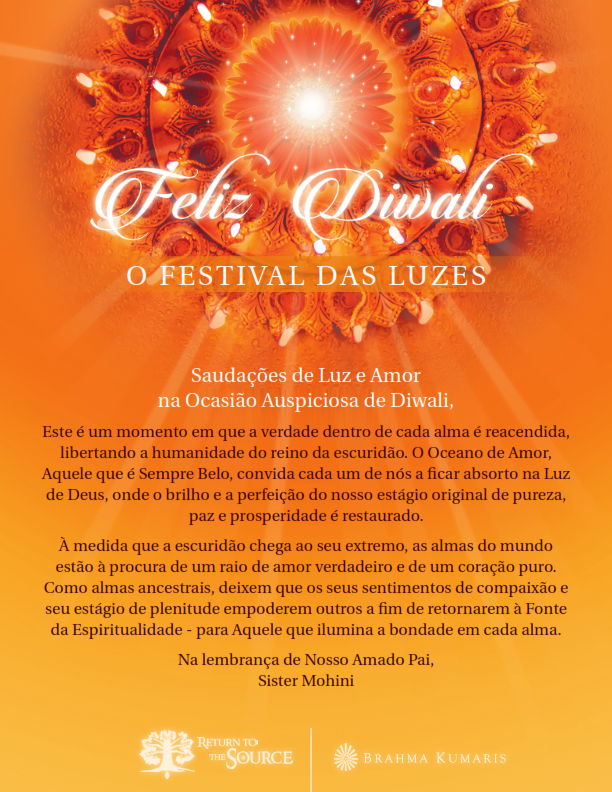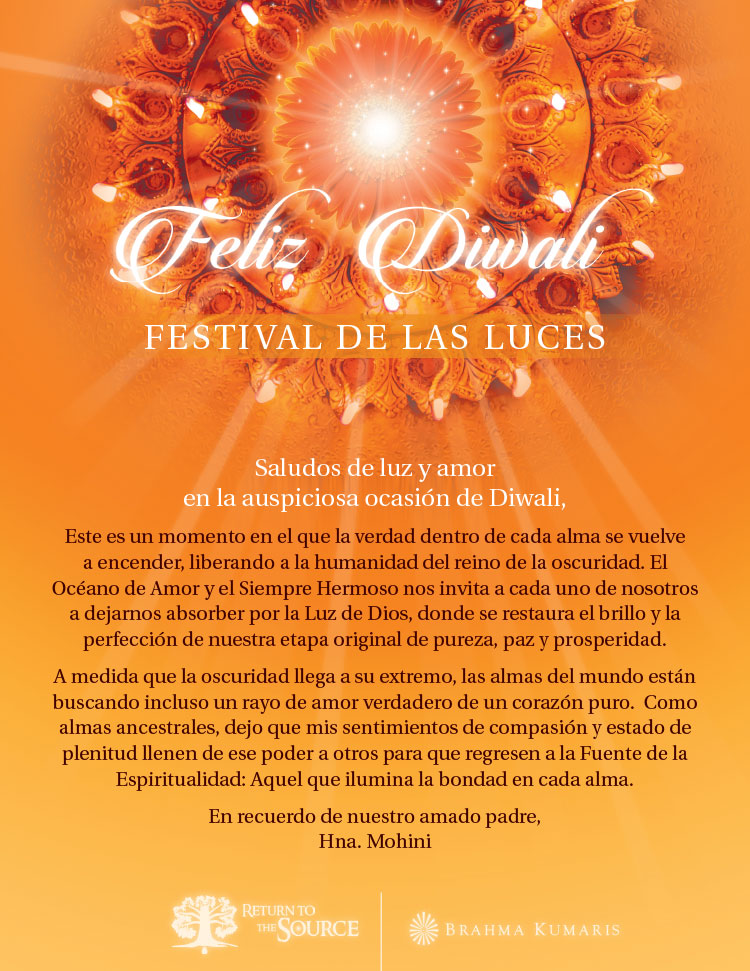 Brahma Kumaris Florida Service News - September 2019
5 October 2019
SAVE THE DATE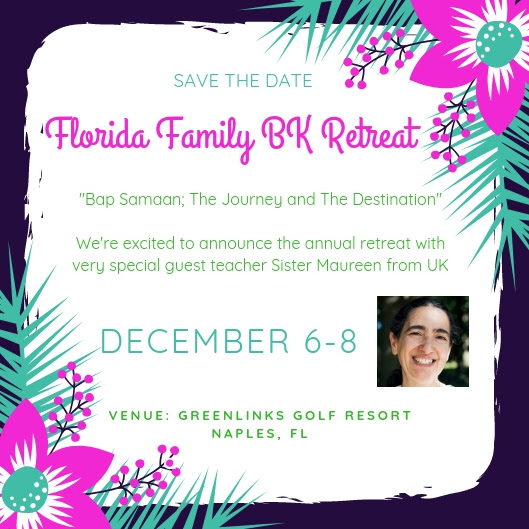 Miami
The Search for True Beauty - Women's Series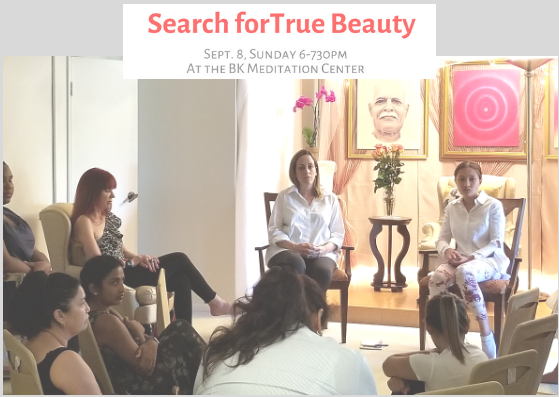 Sept 8: The first session on a new initiative for a Women's series started off beautifully with 17 souls. The topic was 'the Search for True Beauty' facilitated by Marianne and Merce. The purpose was to provide a safe space and sense of community and intimacy to discuss relevant, poignant topics; at the same time, provide a spiritual perspective as the vehicle for change. The session started with a brief meditation on what True Beauty means to them, what resonates with their being- that of which is eternal, my birthright, and of perfection. The group was then posed a series of questions, ie/ what is outer versus inner beauty? what is inner beauty's foundation? The virtue of self-confidence was then further explored and was brought into an experience in the final meditation.
The True Meaning of Masculinity - Men's Series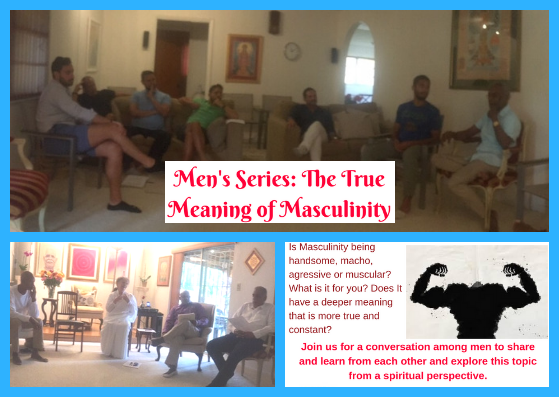 Sept 14: A team of brothers facilitated this conversation on "The True Meaning of Masculinity" at the BK Miami Meditation Center. Sr. Waddy welcomed this group of 11 participants and a set a foundation for engaging conversations. The explorations led to several insights on the deeper meaning of masculinity and this awareness of self as energy beyond the identity of gender..... click here for full report with more photos.

Service of Westerners in St Louis, Missouri
20 September 2019
Westerners Service News of St. Louis, Missouri
August -September 2019

Raja Yoga Meditation Basic Meditation Course
Daniel Boone Library, Ellisville, Missouri
August 6 to August 21, 2019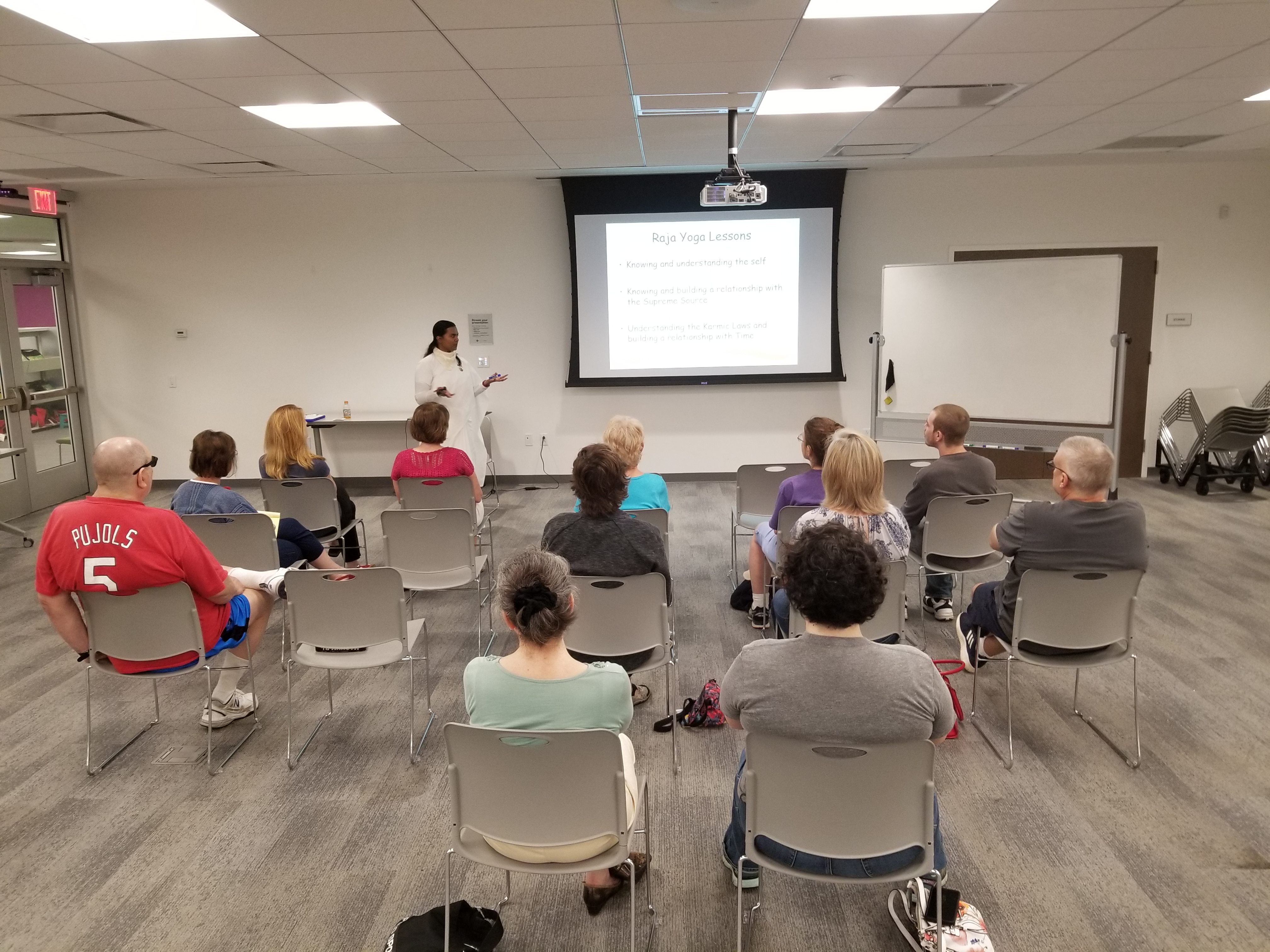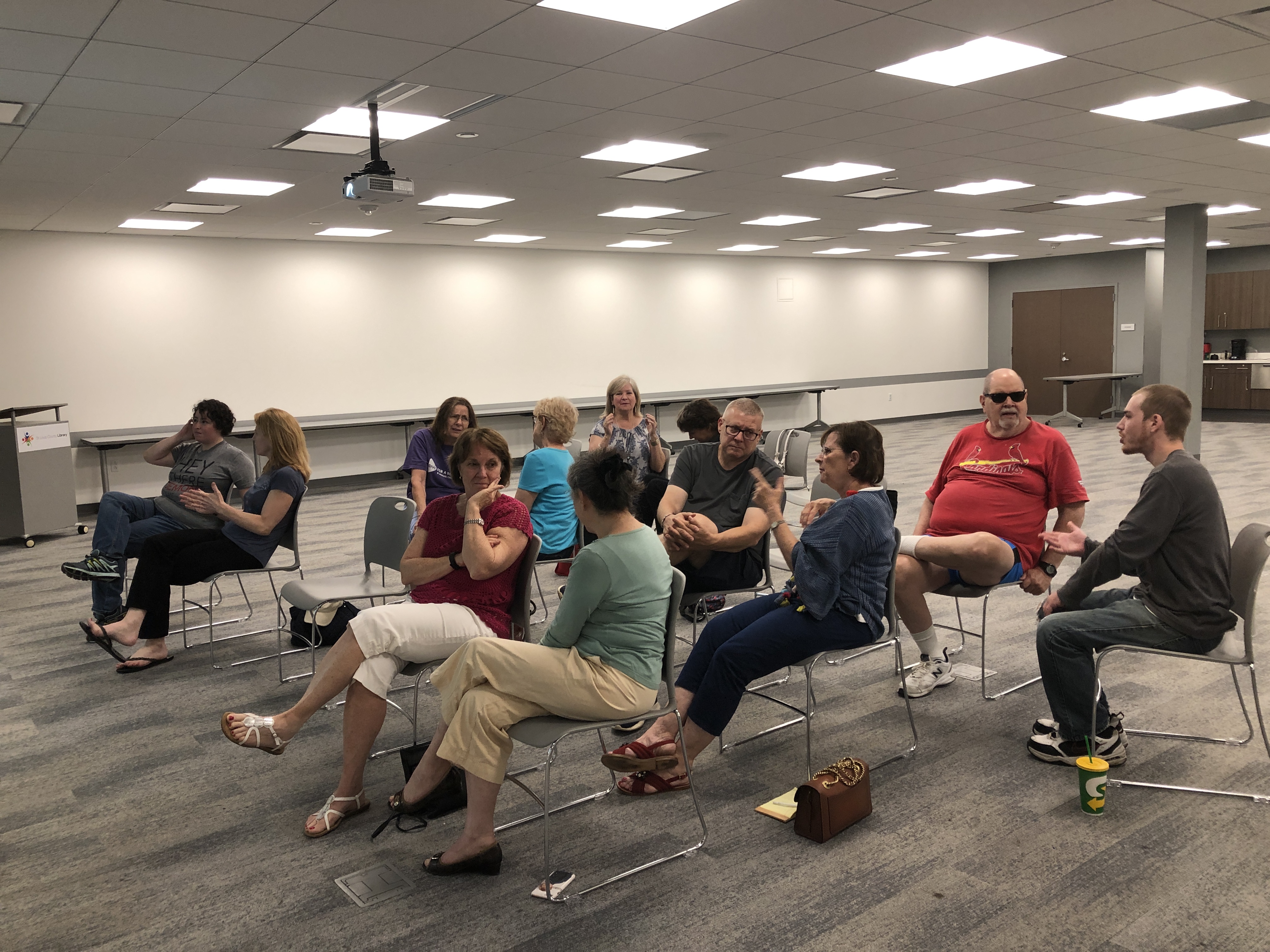 Click here to view full service report.

Dr Hansaben Interview on Times Now Regarding PM Modi in Houston
20 September 2019
Dear Divine Family in USA,
Pls see the links below for Dr. Hansaben's interviews on Times Now News India regarding PM Modi's visit to Houston – "Hindustan to Houston".
Part 1 (2 minutes) https://twitter.com/BrahmaKumarisTX/status/1175214532572176384?s=20
Part 2 (1 minute) https://twitter.com/TimesNow/status/1175053245078634497?s=20
Brahma Kumaris Houston

BK participates in UN Conference in UTAH in August
18 September 2019
68Lh United Nations Civil Society Conference
Salt Lake City, Utah, USA August 26- 28, 2019
About 5,000 participants from over 100 countries attended the annual UN NGO conference held in Sale Lake City (SLC) in the magnificent Sale Palace Convention Center. The hospital icy of Mayor Jackie Biskupski and the people of SLC was beyond words, giving everyone an unforgettable and memorable experience.
A delegation of five represented the Brahma Kumaris at the conference:
Kinnari Murthy MD, Nik Lal, Sabita Geer, Shivani Dayal, and Valerie Still (see
photo below)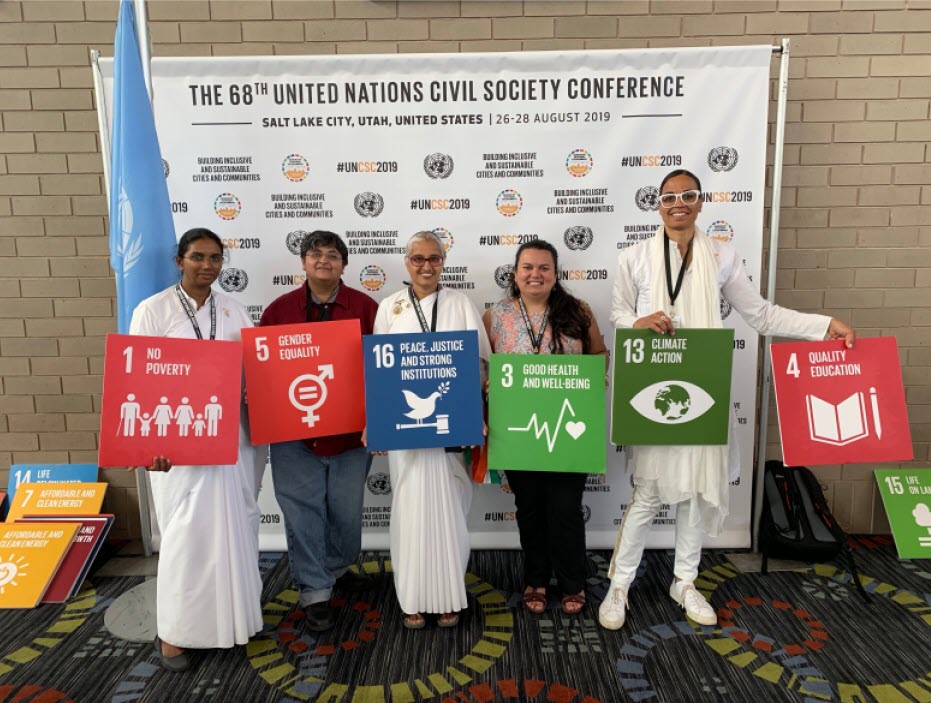 Click here for full report.

Br Amirchand's visit to the USA
11 September 2019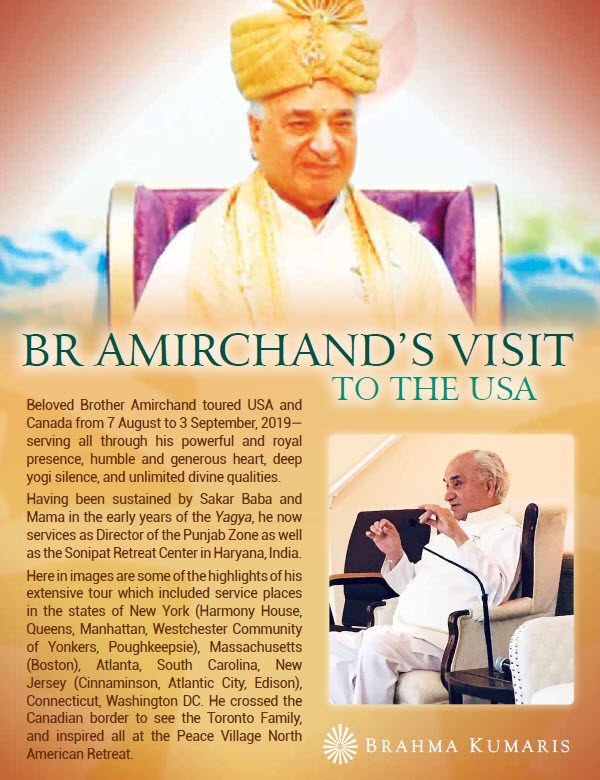 Dear family, Om shanti.
I was in USA from Aug 7 and returned on Sep 4.
Full report containing news and photos may be downloaded here.
Regards
Amir chand

Rakhi's Celebration & Sister Judy's Visit to Sacramento, California
11 September 2019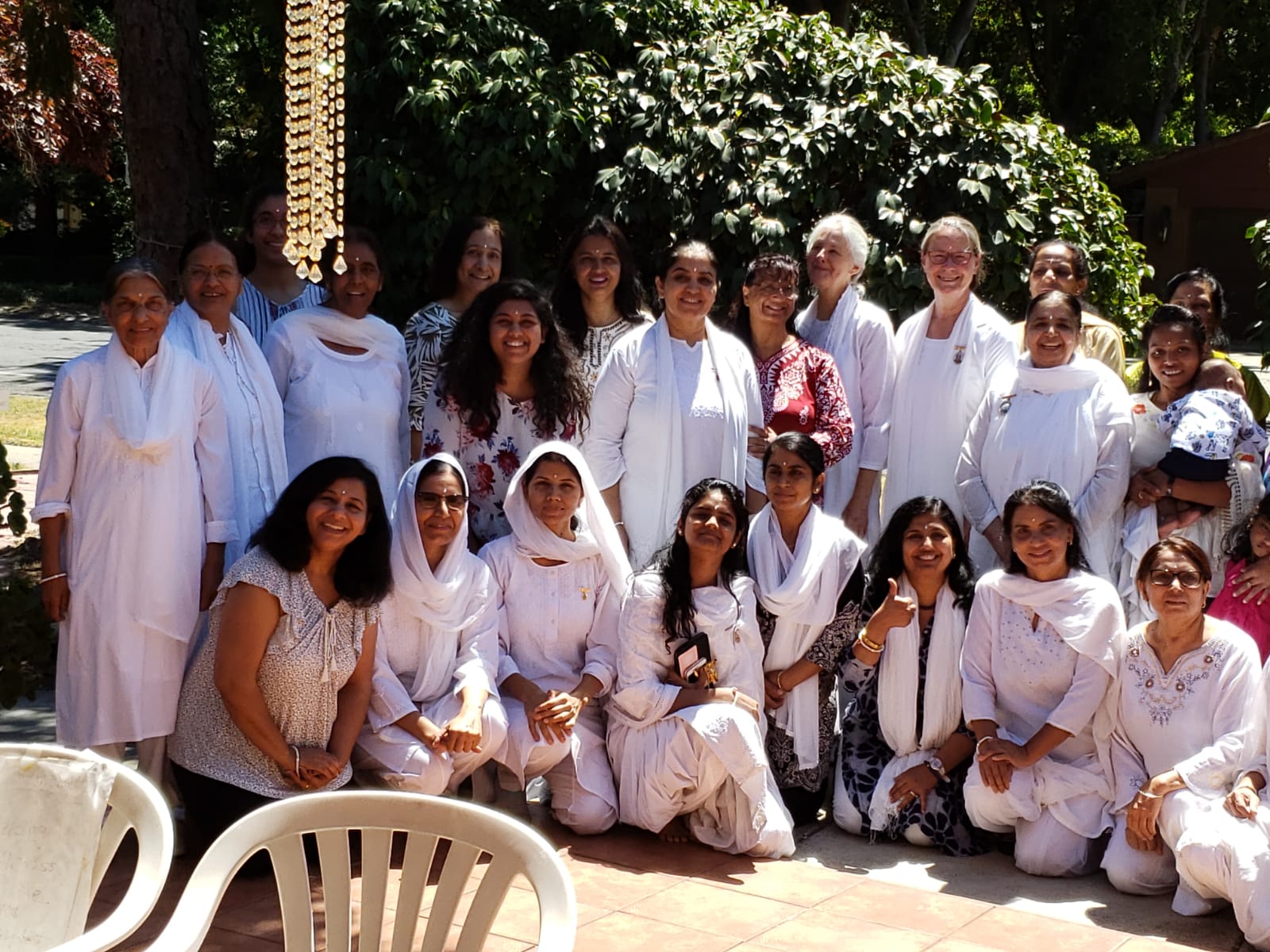 Dear Divine Family, Om Shanti and greetings of love!
We are pleased to share Rakhi Celebration and Sister Judy's visit to Sacramento, California. Please download the service report for the celebration and visit.
IBY,
BK Family
Sacramento, California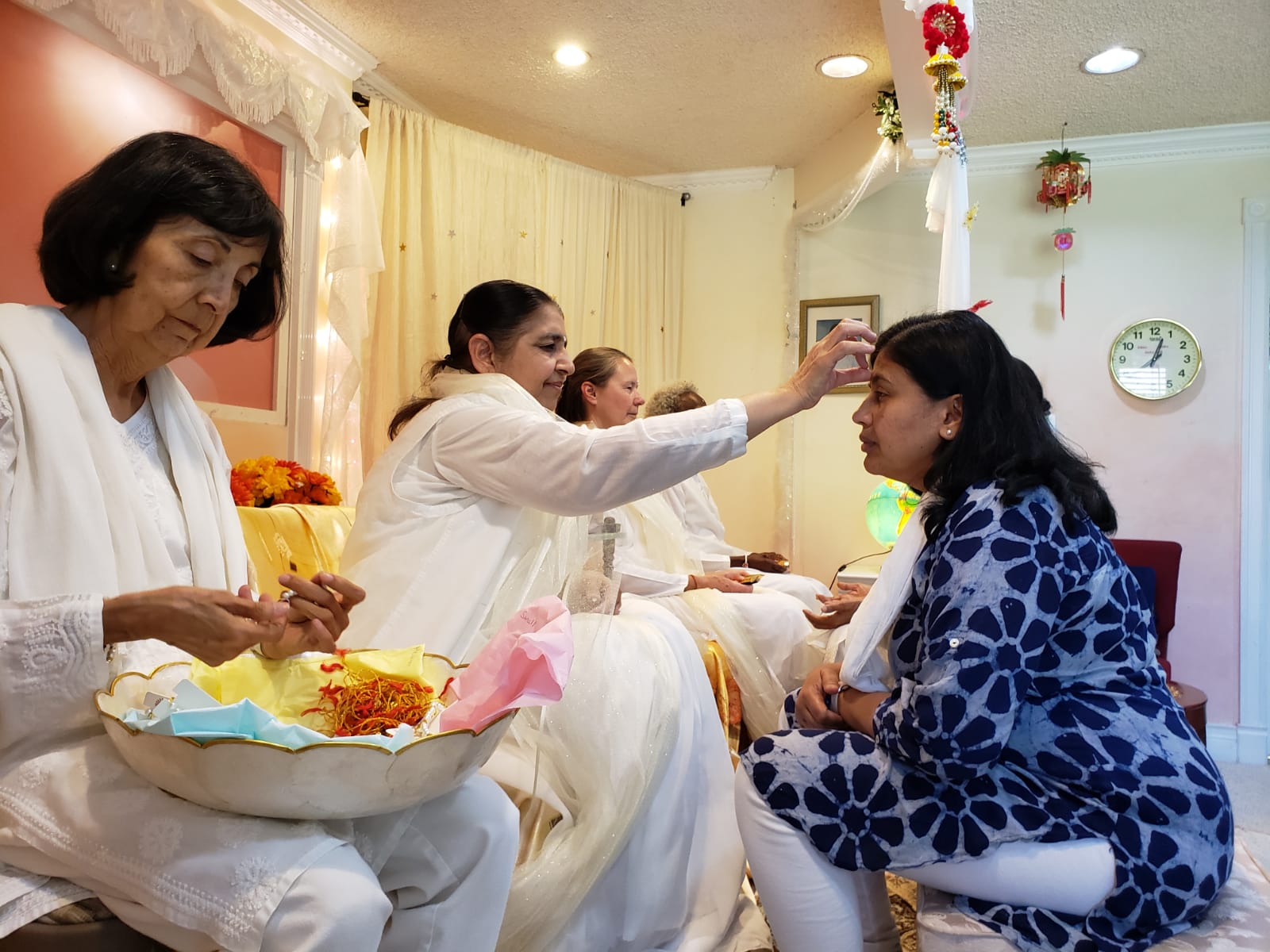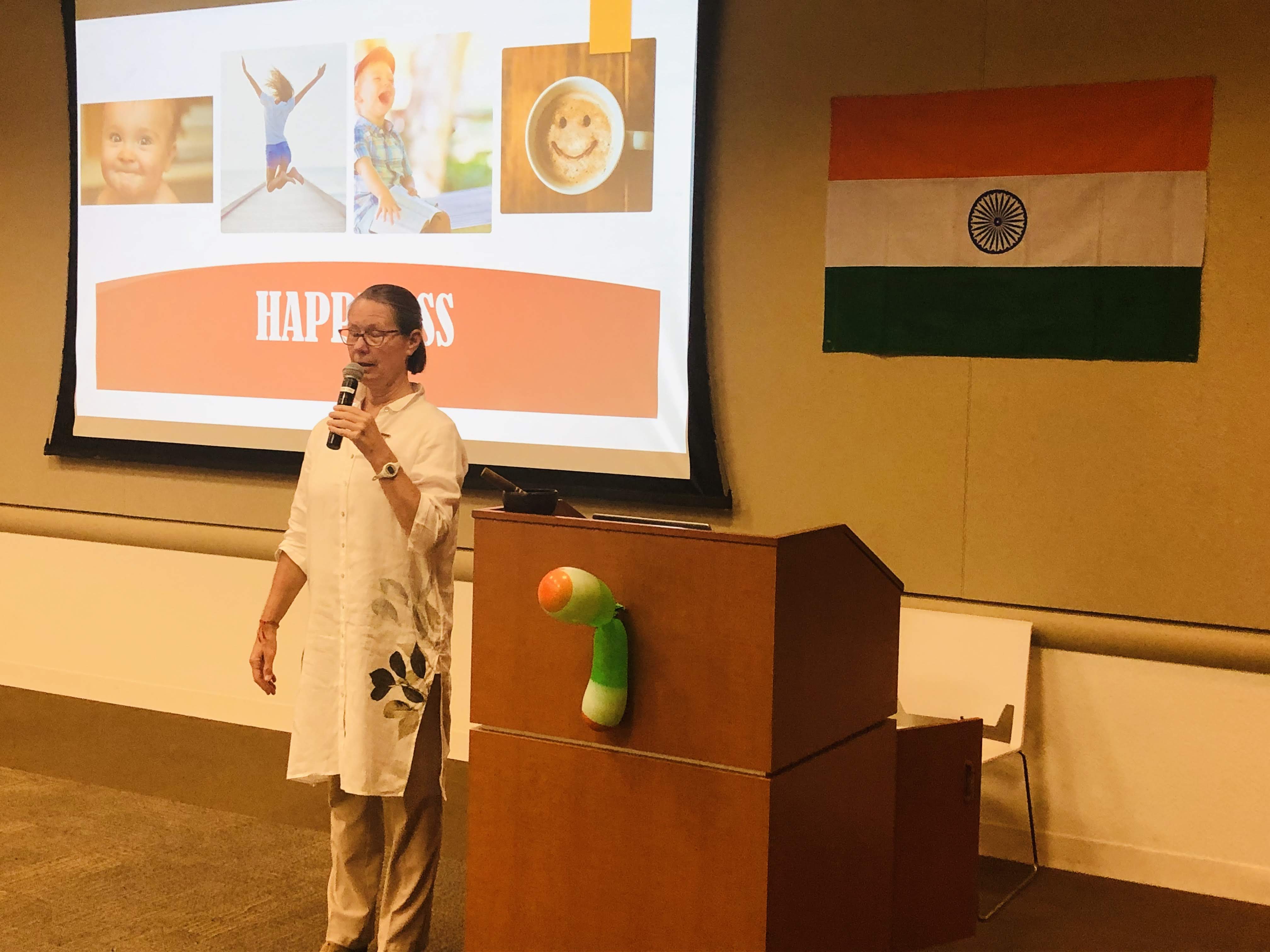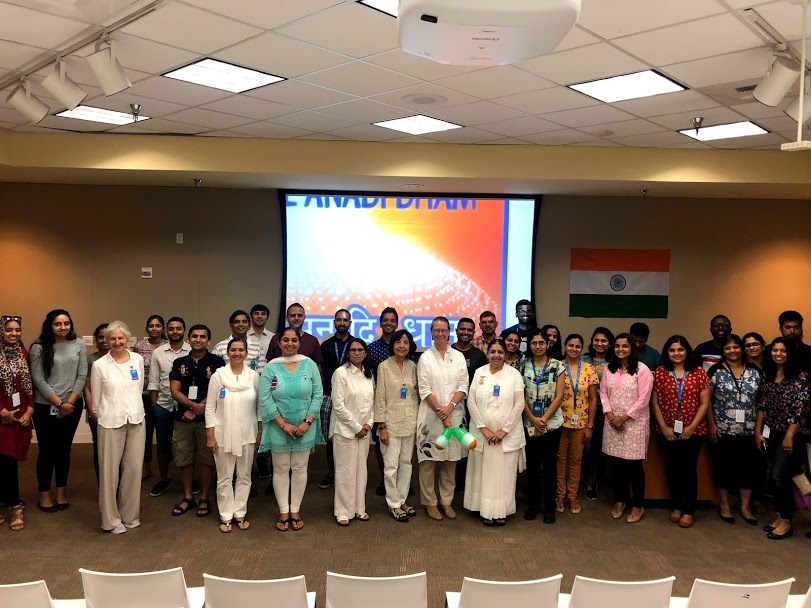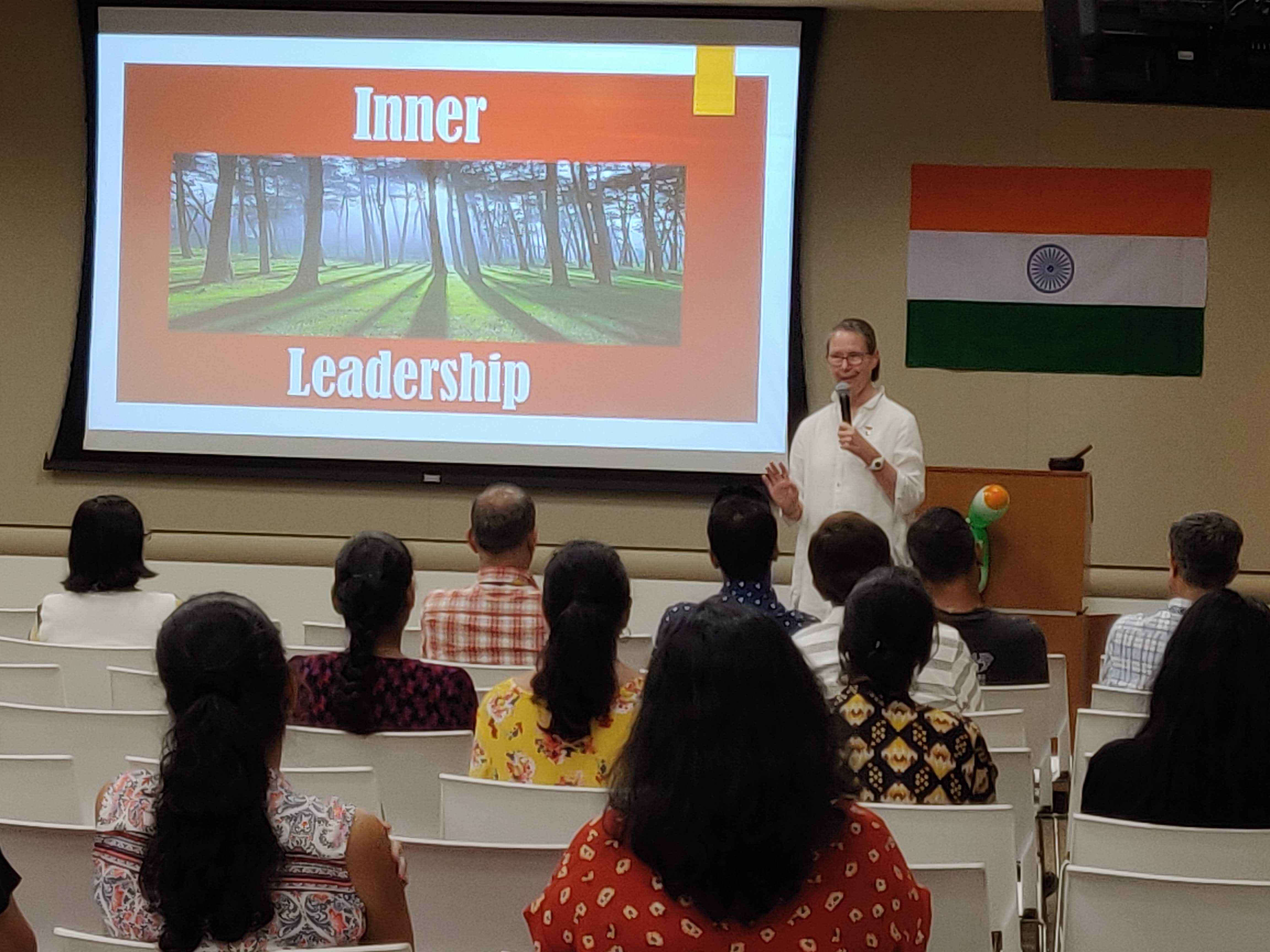 Sister Ranjan of Dallas, TX ties Rakhi at the Dallas police station
11 September 2019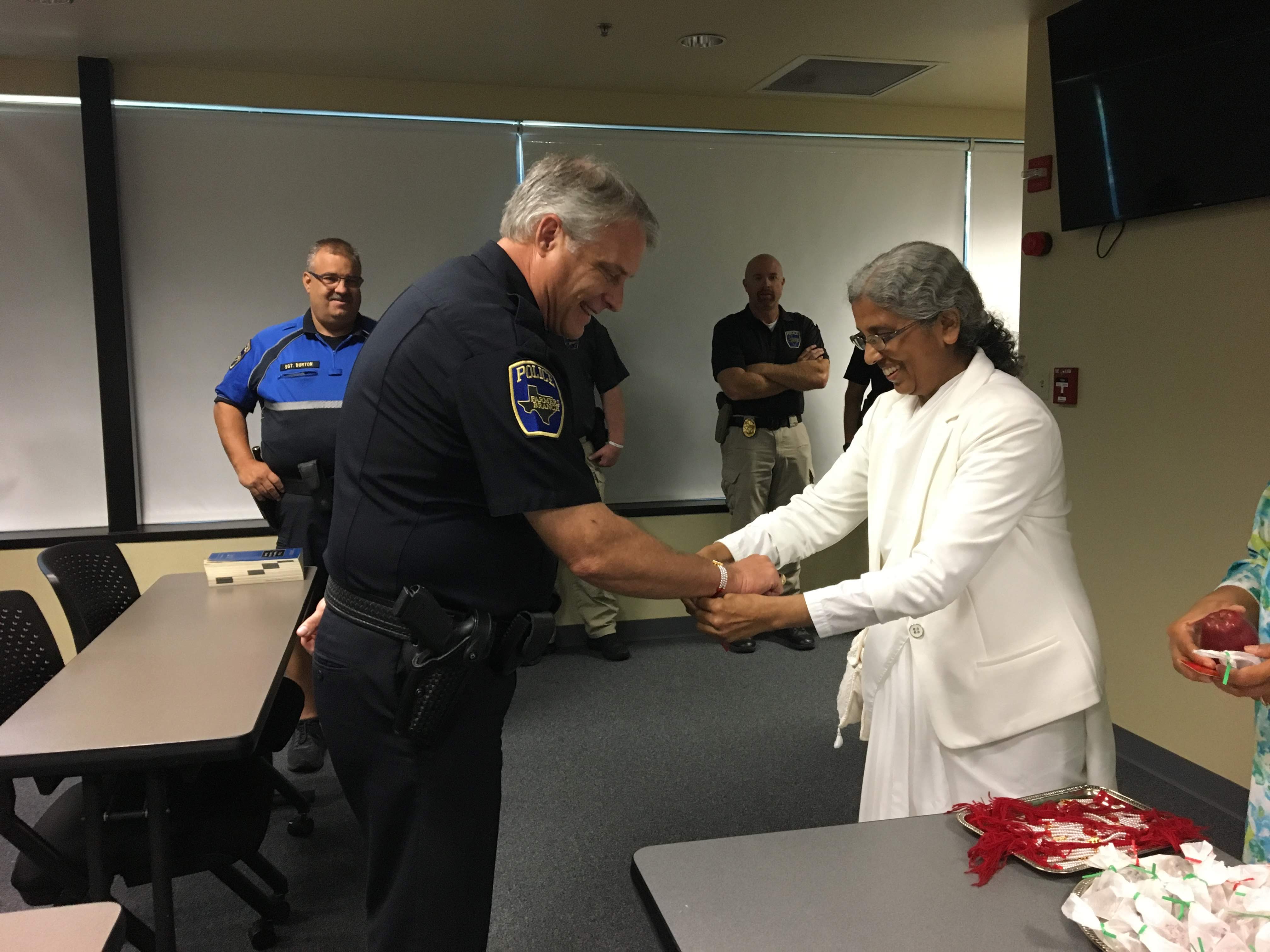 Dear Brothers and Sisters,
BK Sister Ranjan, and other BK sisters from Dallas center were warmly welcomed to the Dallas Police Station and they were very pleased to tie Rakhi.
Sister Ranjan also shared words of wisdom about significance of Rakhi - Peace, Love and Protection.
From,
Dallas Service Team.
www.bkdallas.net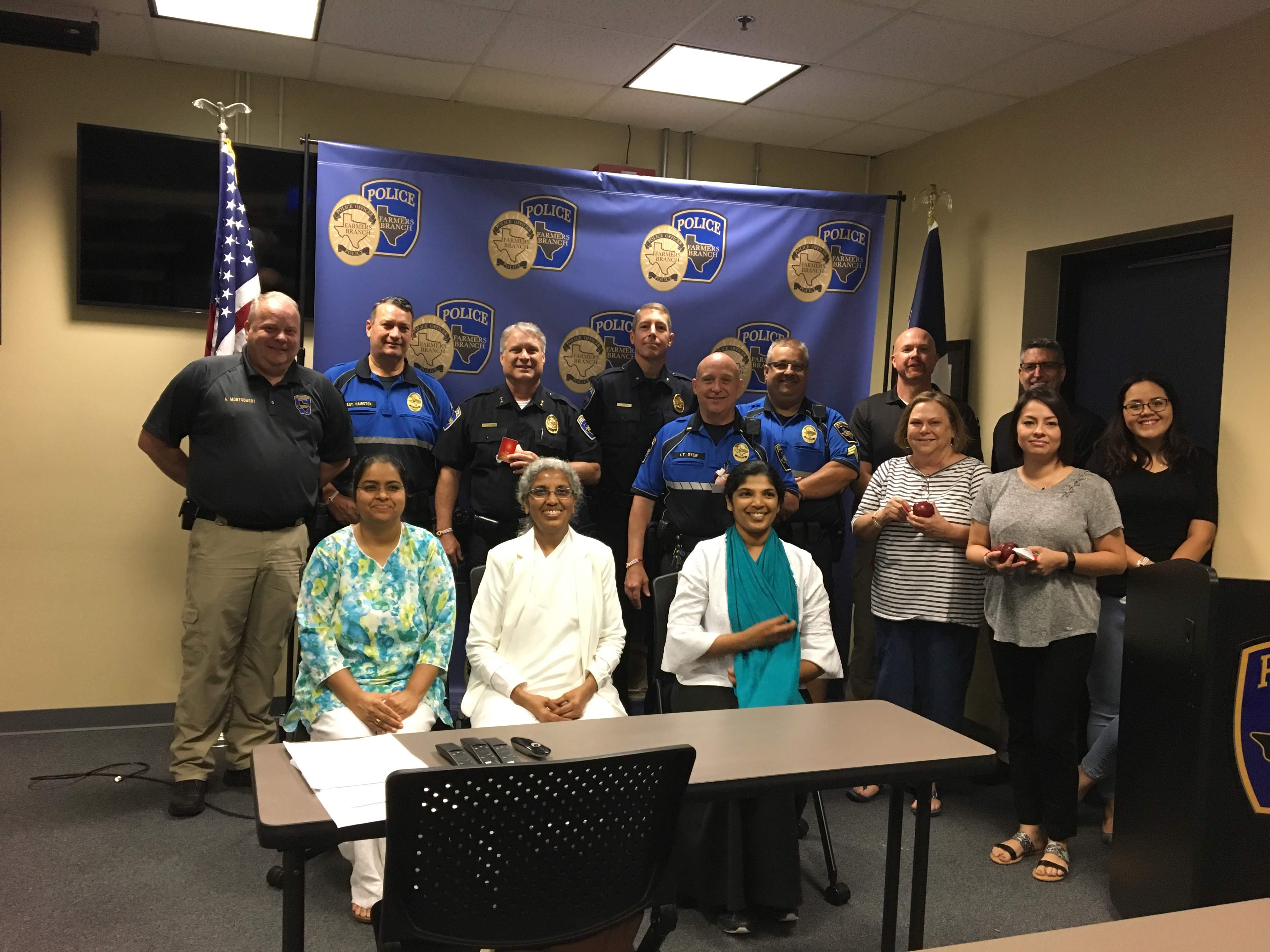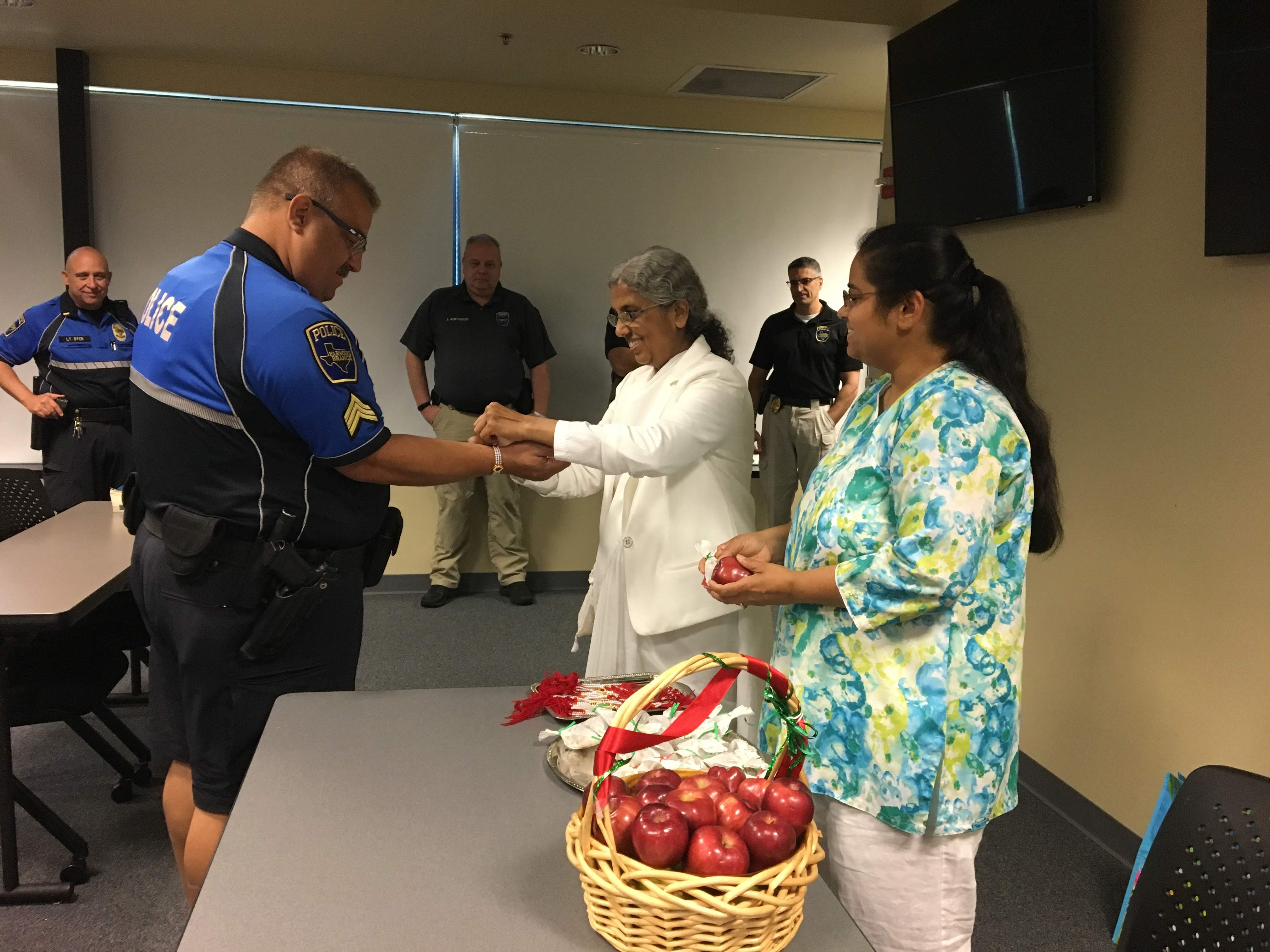 FLORIDA Service News : August 2019
9 September 2019

Click here to download full report.

Br Amir Chand of Chandigarh Visits Toronto, August 16-20
9 September 2019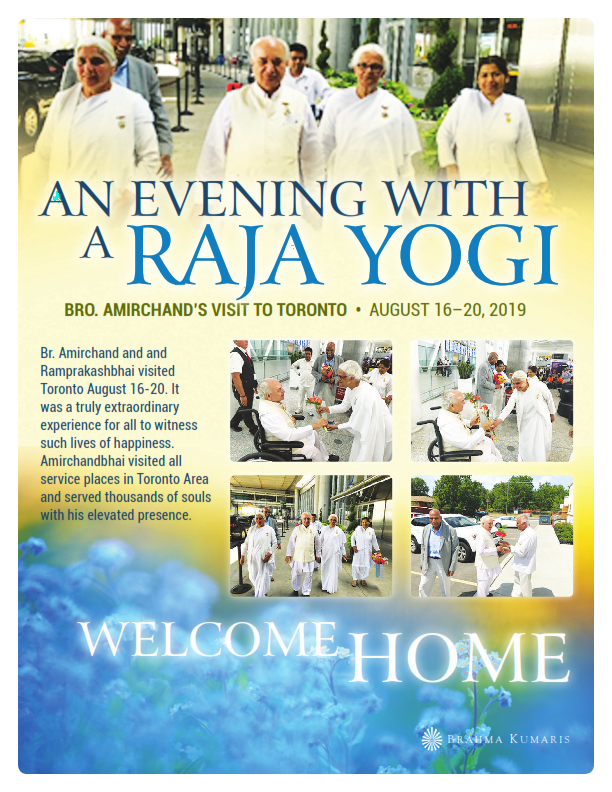 "The Art of Forgiveness": Sister Vedanti's Visit to Los Angeles
9 September 2019
Vedantiben's Talk at Sanatan Dharma Temple in Cerritos, California, USA
Topic: The Art of Forgiveness
On Monday, August 26, 2019, a class was held by Sister Vedanti. First, Brahma Bhojan was served to all. Then, Mahadevbhai introduced Sister Vedanti and Sister Trupti (who accompanied Sister Vedanti).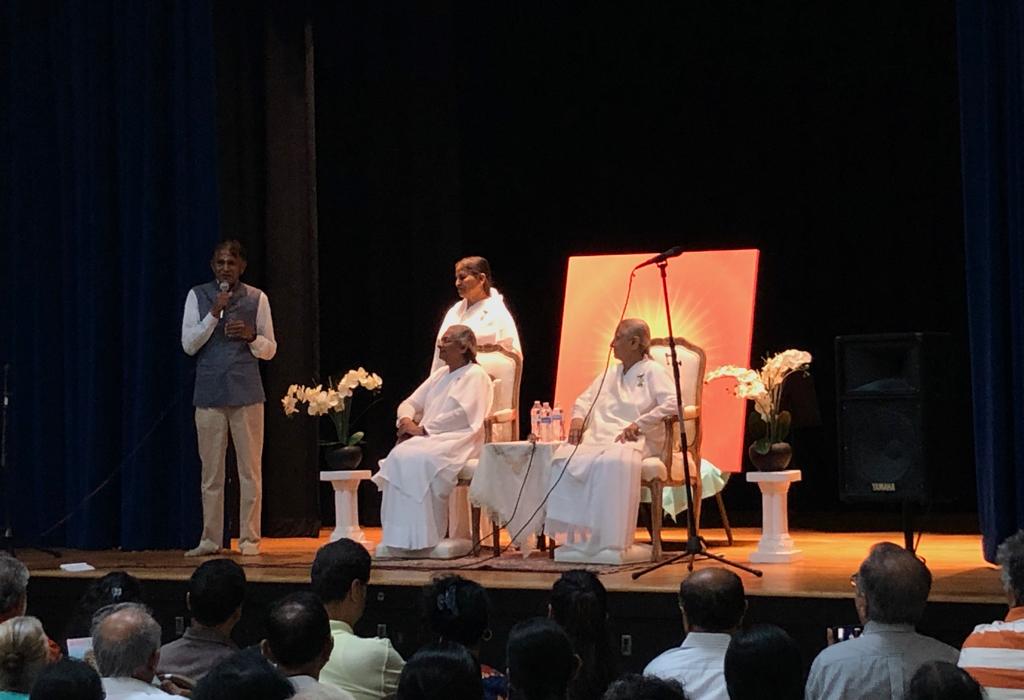 After the introduction, the Los Angeles Center Director, Sister Gita, introduced the local leader and the pioneer, B. U. Patel, who had started the Sanatan Temple. B. U. Patel gracefully gave Sister Vedanti a Proclamation from Cerritos Mayor, Naresh Solanki. B. U. Patel sincerely welcomed Sister Vedanti for speaking at the Sanatan Temple.
Sister Vedanti began her talk about forgiveness. She first talked about the humanitarian work Brahma Kumaris does in the African Continent. A four-minute video was shown about the 'Pause for Peace' Project that was done in Africa.
Sister Vedanti started her talk by saying how busy we all are in today's world. Sister mentioned that being busy makes you crazy, busy brings you less success. She pointed out that how we live with ill-feelings which in turn makes our positive thoughts unstable.Sister Vedanti continued on by explaining the topic step by step and also talked about learning and practicing Raj Yoga Meditation.
Next, the Sister Trupti made a small presentation and a guided meditation. She began the talk by bringing up the word, Michhami Dukadam" used by Jains during the days of their New Year. It means that "If I have offended you in any way, knowingly or unknowingly, in thought, word or deed, then I seek your forgiveness."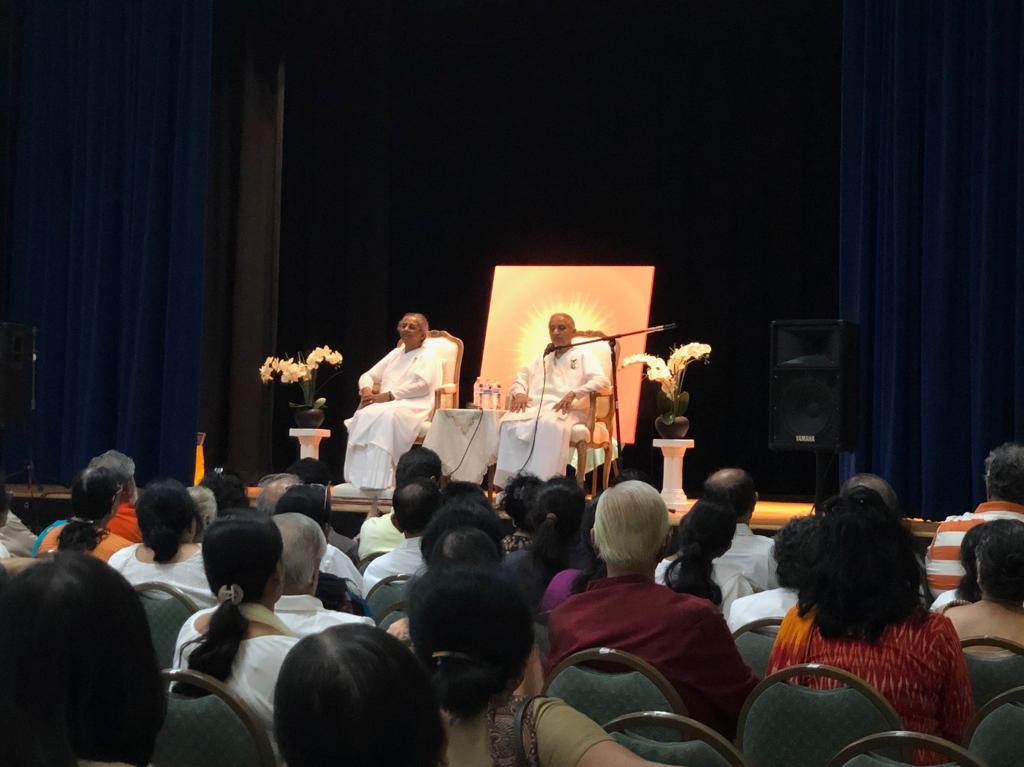 She said Jains say that you forgive me and I forgive you and we start the cycle all over again.
After finishing the empowering talk, Sister Truti conducted a deep guided meditation once again, leaving everyone feeling light.
Sister Vedanti and Sister Gita ended the session by sharing blessing card and toli to everyone.

In Photos: "Success Through Yoga Experimentation" - Sister Vedanti's Talk at BK Program in Milpitas, CA on 29th August
9 September 2019
Om Shanti Dear Brothers and Sisters, Greetings of Peace.
We had an evening talk program with Sister Vedanti on Aug 29th on the topic of "Success through Yoga Experimentation". Over 200 Brahmin souls had attended this event and they had thoroughly enjoyed the talk. You can watch the video here: https://youtu.be/1_M0wI1exVk

Om Shanti,
BK Kusum Kejriwal
Talk by Sister Vedanti on the topic of " Success through Yoga Experimentation"
Attendees at the event, learning the new methods of Yoga Experiments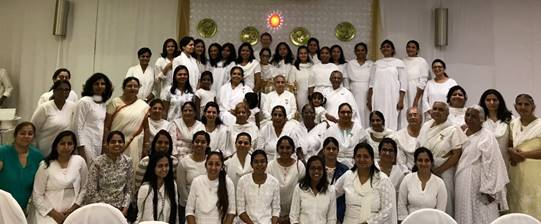 Sister Vedanti with BK Silicon Valley Sisters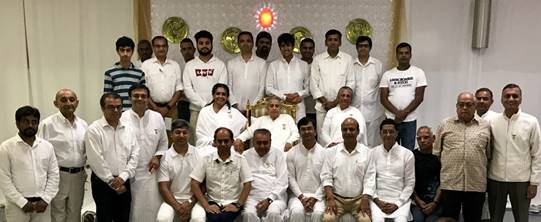 Sister Vedanti with BK Silicon Valley Brothers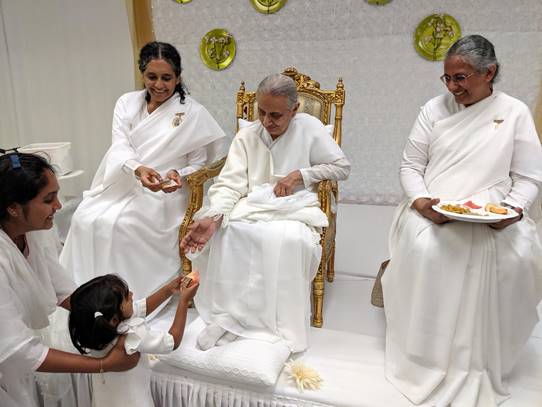 Toli and Blessings by Sister Vedanti to the attendees

MEGA INDIA DAY MELA 2019 Celebrated in Sacramento, CA
9 September 2019
MEGA INDIA DAY MELA 2019 SERVICE NEWS
Sunday 11th Aug, 2019
Sacramento, California
Our Brahma Kumaris Sacramento center joyfully participated in The India Day which was
celebrated in Sacramento on 11th August, 2019 at McClellan Conference Center. Independence Day was
honored by hoisting the Indian flag, along with setting up food stalls, parade, and cultural extravaganza.
About 4000 people attended the event. Our Brahma Kumaris Sacramento family participated in the
event with enthusiasm to spread the message of peace, love, and meditation. A table was setup at the
event where Sister Hansa along with the BK family volunteers shared their light & might with everyone.
A Virtue Wheel was used to demonstrate values in a fun yet meaningful way.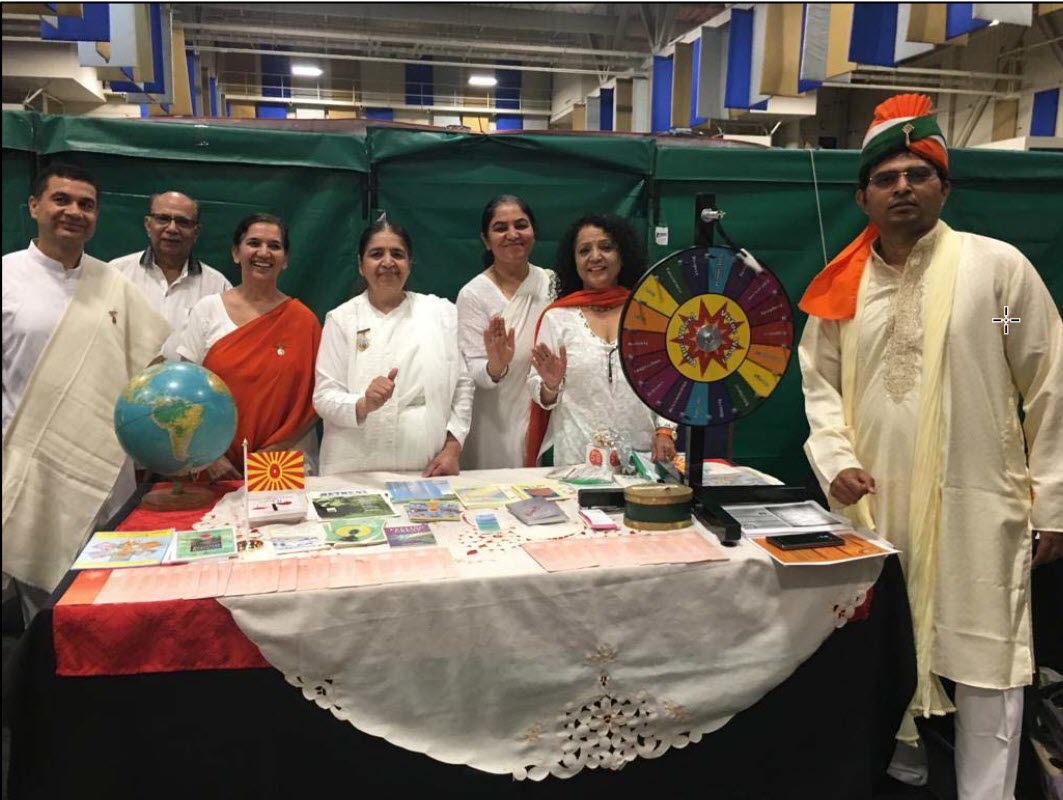 Sister Hansa with BK family at the Bramha Kumaris stall
Sister Hansa's (spiritual leader of BK Sacramento Center) presence helped in spreading
awareness about Baba's upcoming events and emphasized the importance of attending these events,
that are impactful in leading a life of better quality, full of values and peace. This promoted the
importance of well‐being of individuals and it's impact on pursuing a meaningful life.
Allen, Bobbie Singh ‐ Elk Grove Unified School District Board Members and
Dr. Ami Bera – Congressman received message and invitation of Pause for Peace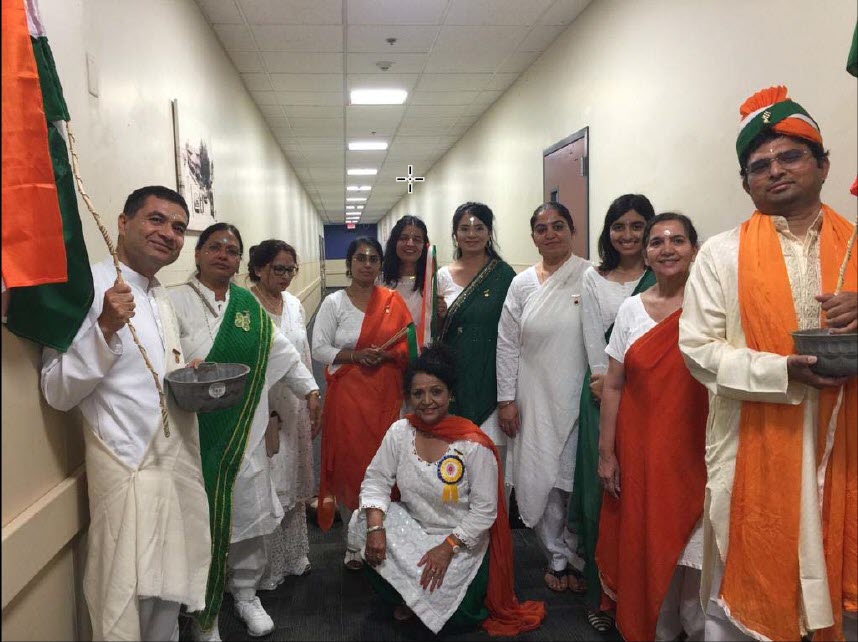 BK performance group
Our BK Sacramento family also performed a beautiful dance in remembrance of Baba at the event
depicting greatness of India, ending with Sister Hansa giving blessings to everyone. Youths from
Brahma Kumaris family performed very gracefully with Sister Hansa's patriotic commentary in the
background. She also explained the importance of "Vasudhaiva Kutumbakam."
BK family performance at the event on song
Jaha daal daal par sone ki chidiya karti hai basera
VIDEOS:
BK family performance video
https://youtu.be/LUf6b2wmDqg

Talk by Sister Hansa
https://www.youtube.com/watch?v=5nSAIlHL0kM&feature=youtu.be

Public Rakhi Events and More Service News from St. Louis, Missouri
2 September 2019
RAKHI SERVICE ACTIVITES OF 2019 ST LOUIS, MISSOURI
Public Rakhi program
St Louis, Missouri BK Center
Saturday, August 17, 3:00 – 5:00 pm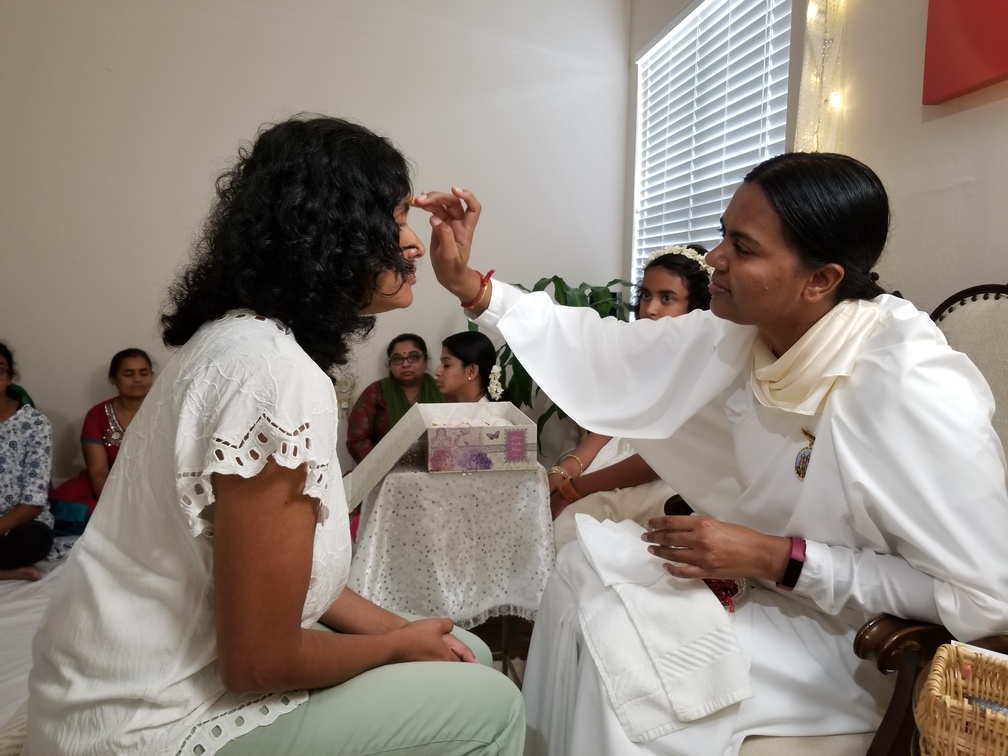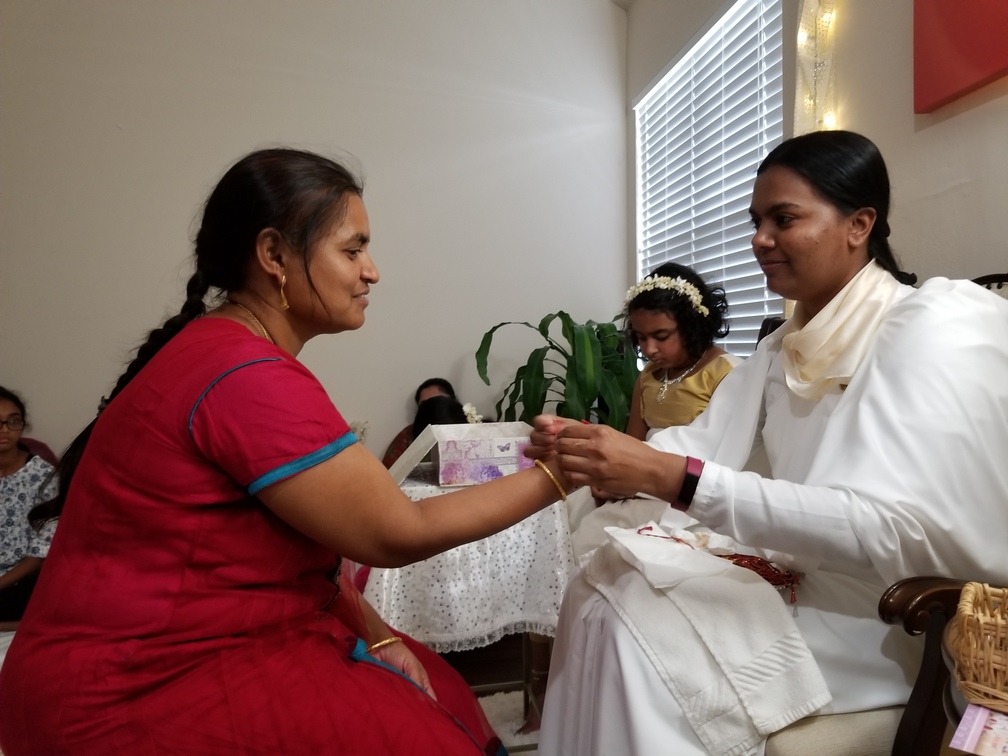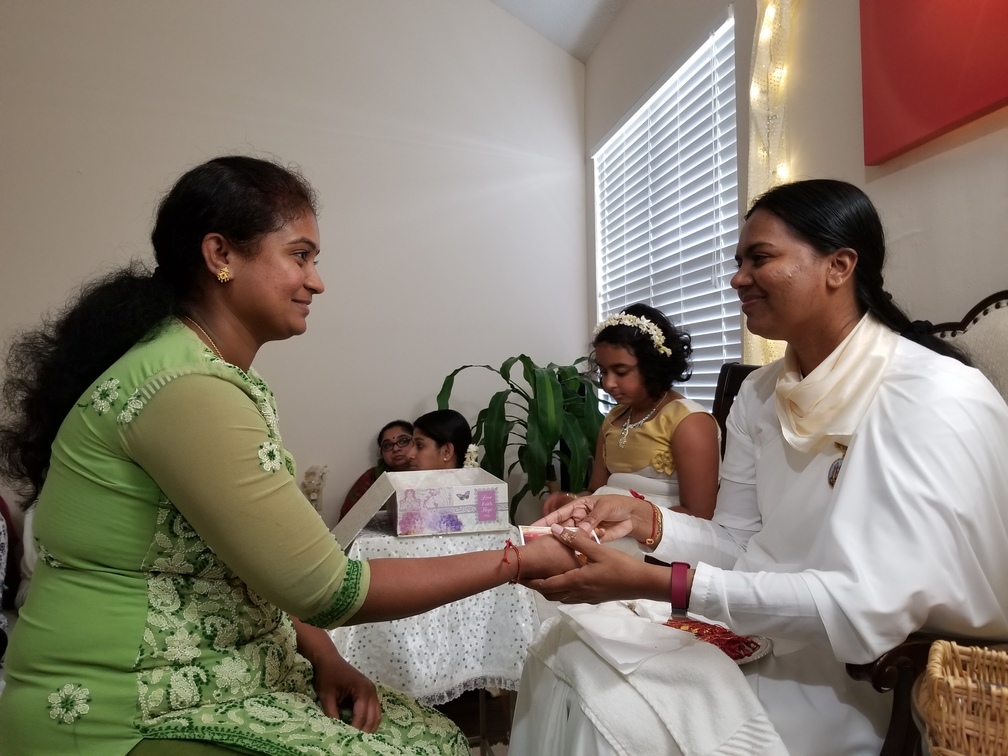 Sr. Priya conducted a workshop on "Purity in Vision, Words, Attitude and Actions" with respect to Rakshabandhan festival. About 24 people participated and got their Rakhi ceremony.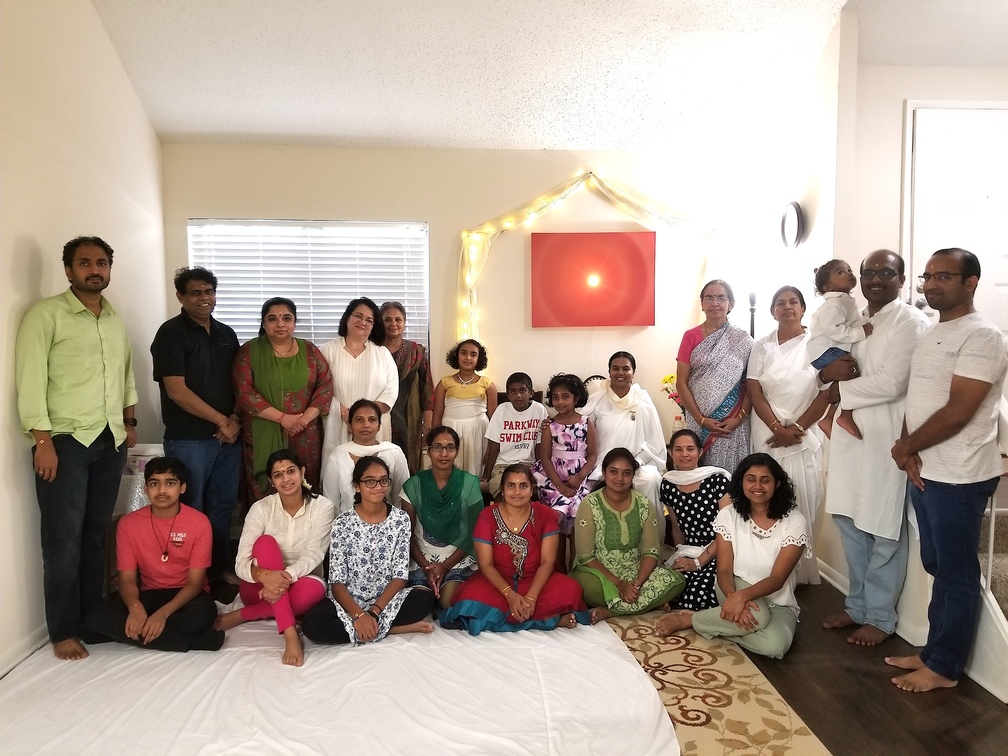 Brahma Kumaris Rakhi for Hindu priests at Hindu Temple, St Louis Sunday, August 18, 2:00 – 3:00 pm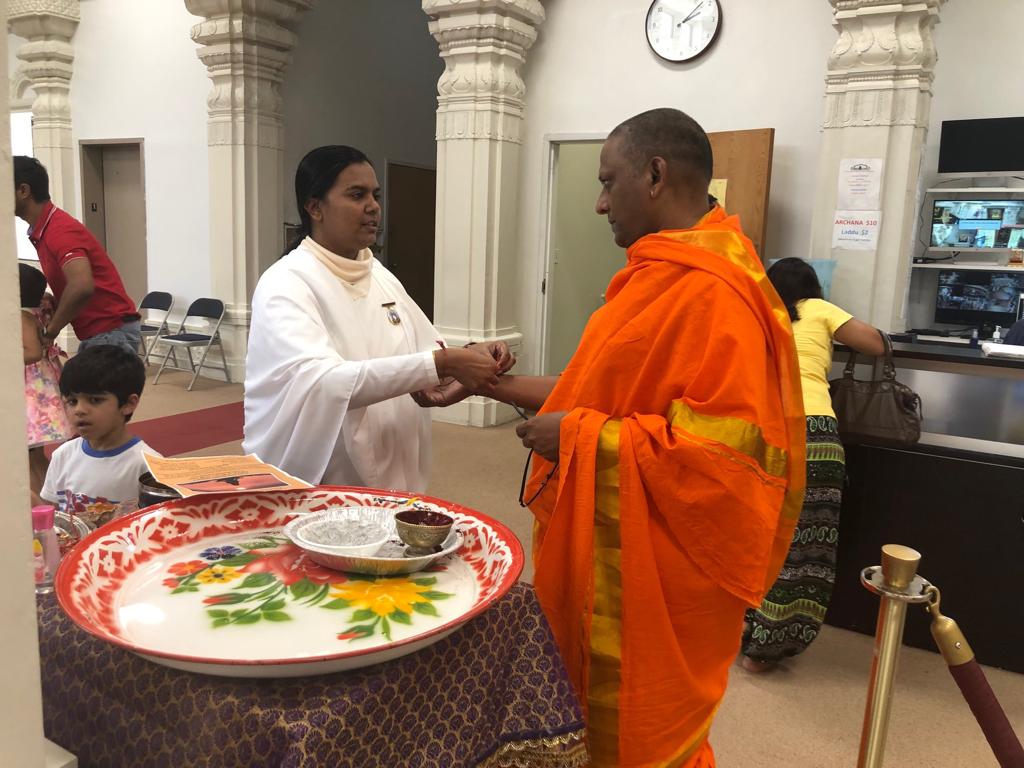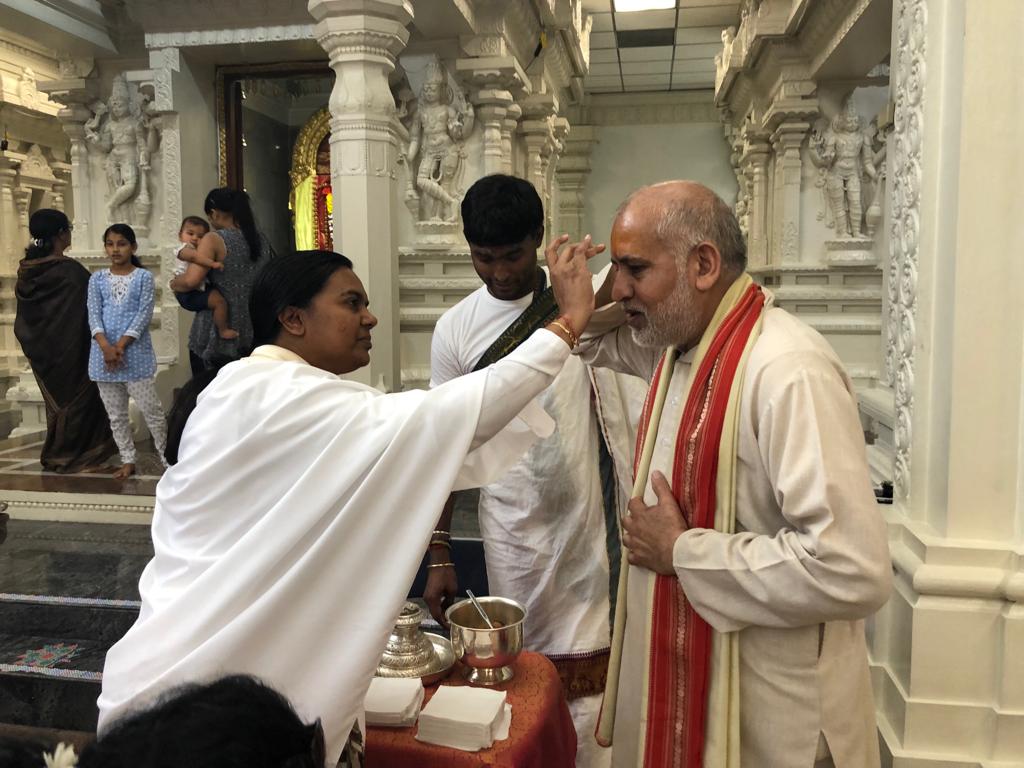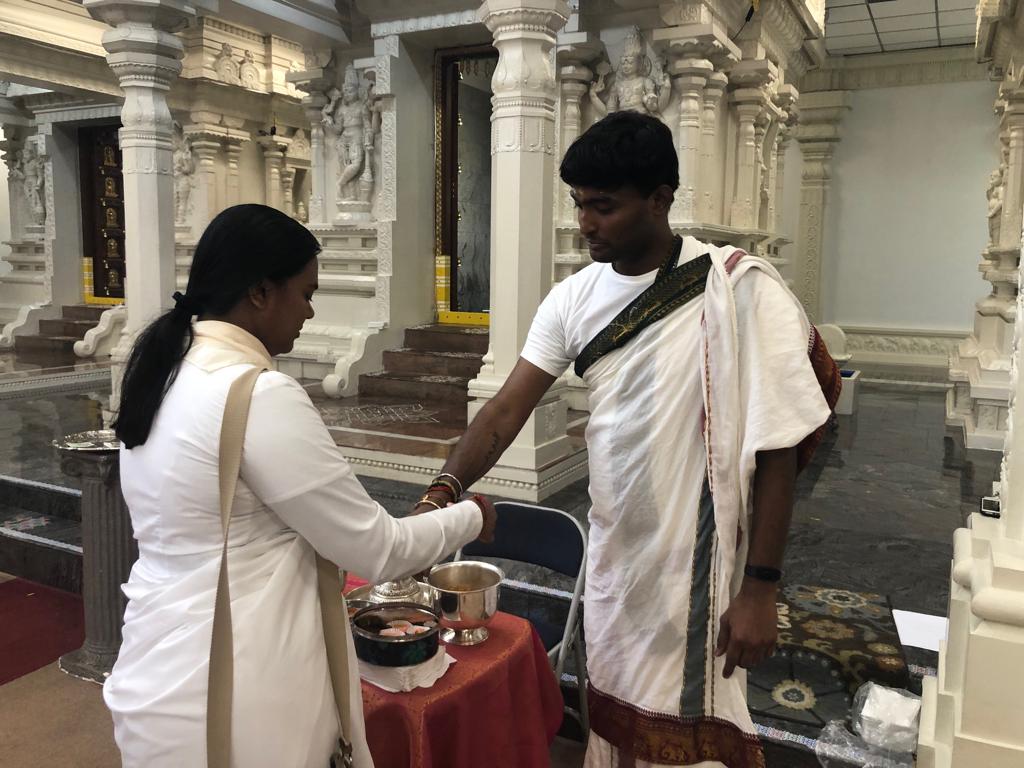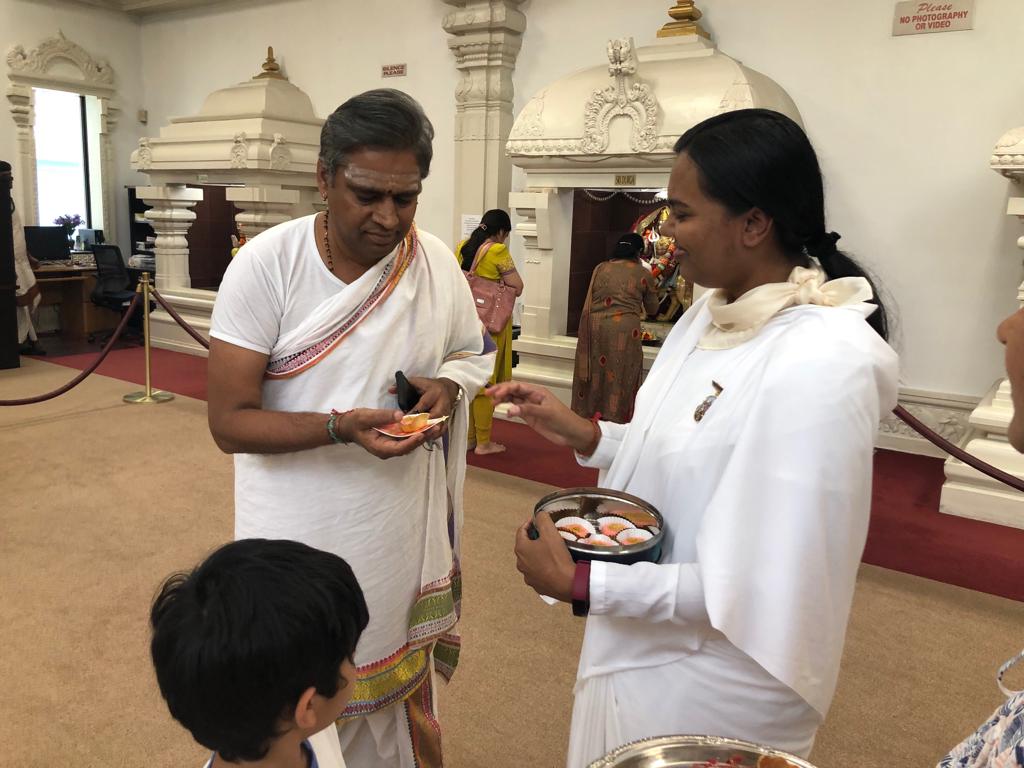 Four Hindu priests were happy to have their Rakhi and appreciated the spiritual significance of Rakha Bandhan by Brahma Kumaris.
Raja Yoga Meditation Basic Course and Rakhi program Saturday, August 24, 3:00 - 5.30 pm
Columbia, Missouri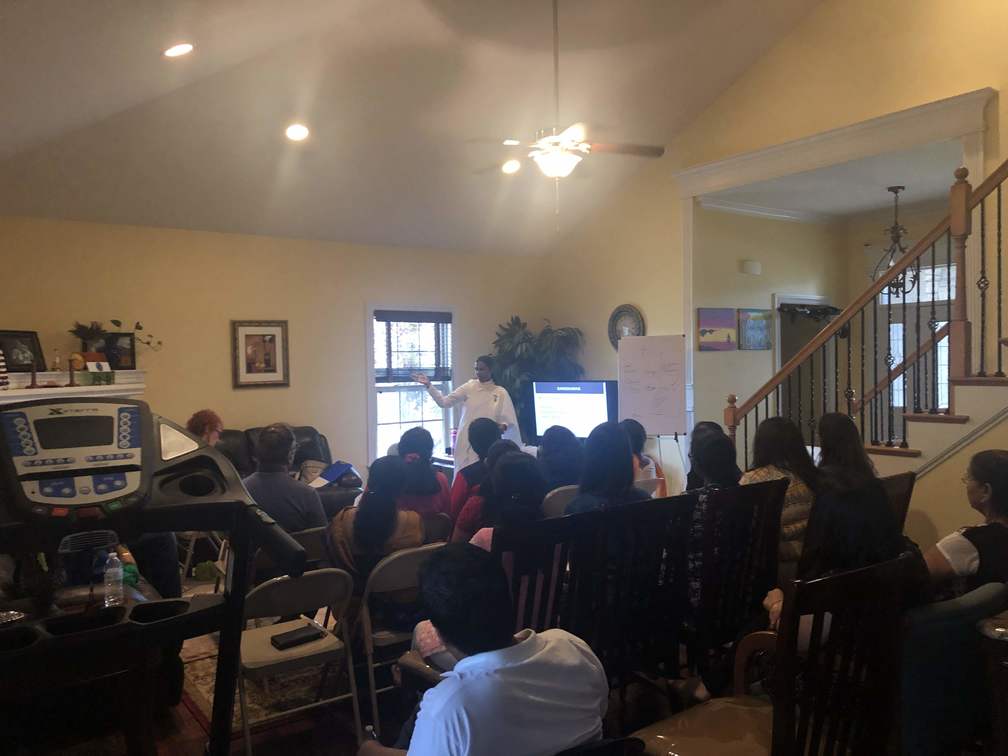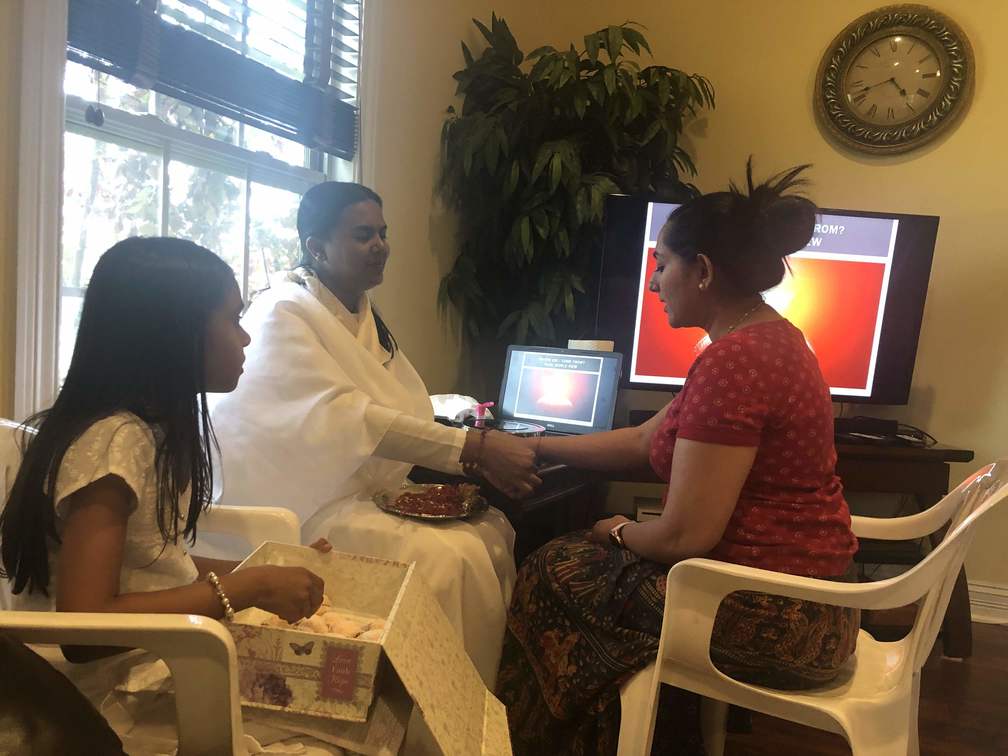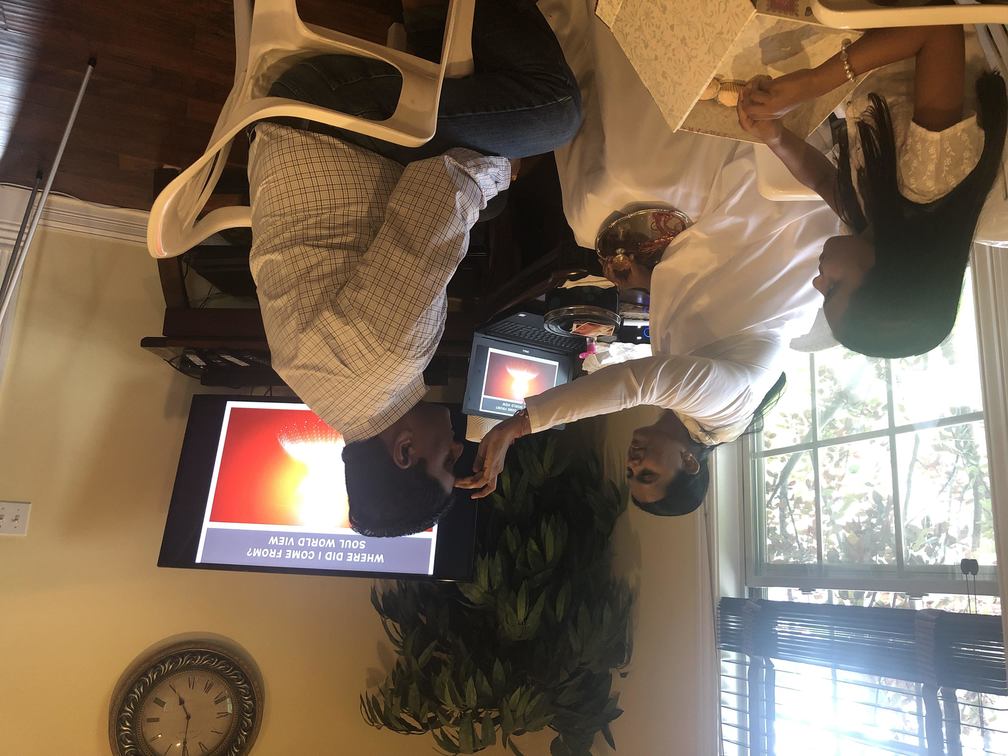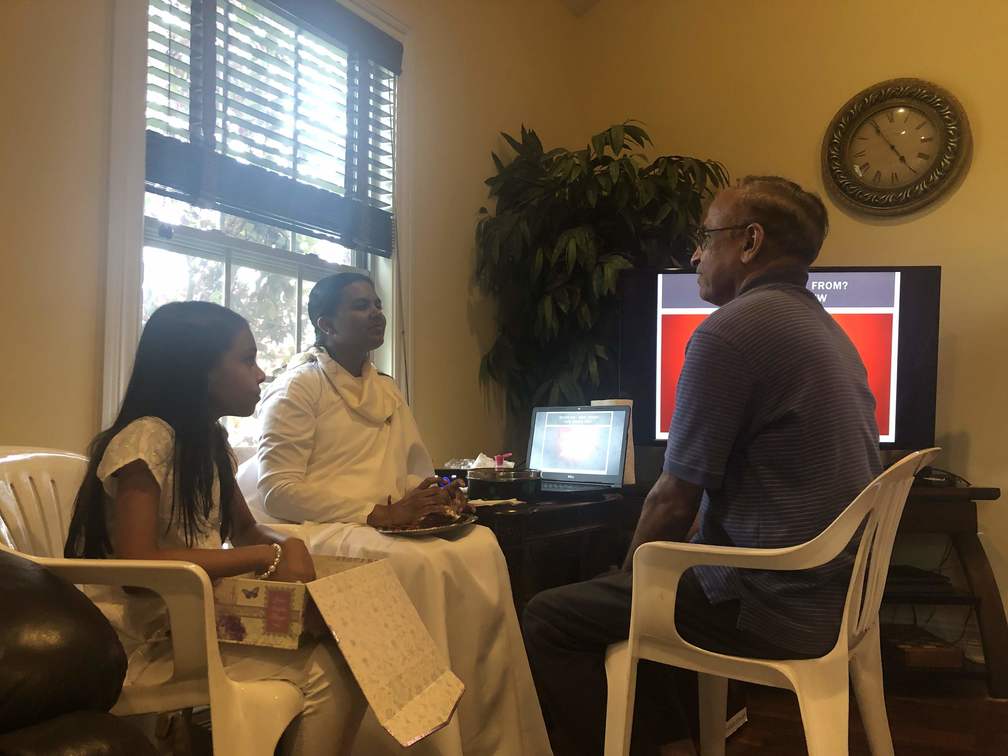 About 19 souls finished the Raja Yoga meditation course. Rakhi ceremony followed the course. Toli and blessings were given to all. The event was conducted at Dipti Patel's Residence at Columbia, Missouri.