2019 Transitions Archive
2019 Transitions Archive
Andre Philippe of Switzerland flew to Baba
18 November 2019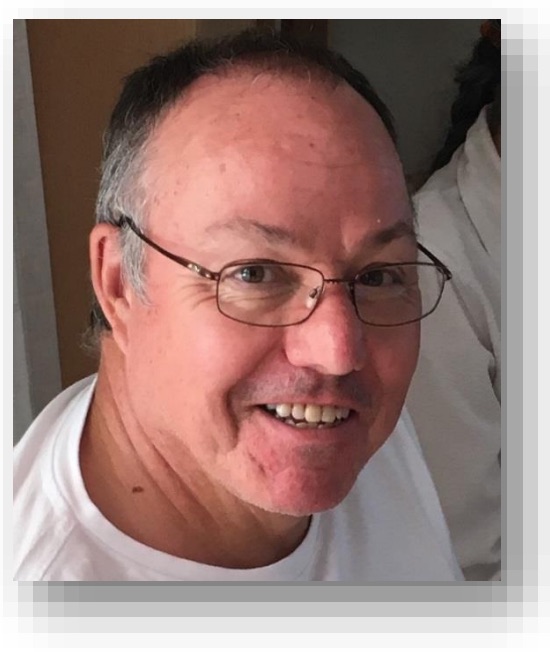 Dear European and Middle Eastern Centre Coordinators,
It was Brother Gérard Ebener talking to André-Philippe about the School Brahma Kumaris that brought André-Philippe in contact. They both lived and grew up in the same village of Bramois, Switzerland. Gérard, during a trip to India in 1982, had met the Raja Yoga teaching in Benares. Years later in 2000, Gerard, who had reconnected with Raja Yoga, talked to André-Philippe about it, and he then took the basic courses.
It was like love at first sight for him and he gave himself with passion to the Brahmin life. At the beginning of 2003 he inherited the family home and gradually he transformed it into a Baba's Centre, thanks to the cooperation of the Family also. So, the Swiss Family was able to benefit greatly from this, especially on weekends, with meetings and mini-retreats. Even Brothers from different European countries were able to benefit from it, spiritually and in terms of sports (mountain hikes, ski days, etc.).
In 2013 André-Philippe had a tumor in the brain and underwent a major operation, followed by radiation sessions and medicine with quite severe side-effects. Unfortunately, the tumor continued to reproduce and at the beginning of 2019 he had to undergo a second operation, followed in the same year by a third operation which left him paralyzed on the left side. Physically he could no longer move and was in a wheelchair. Without ever complaining, he bravely faced the illness and left the costume a few months later, on Tuesday, 29 October at around 22:30. A group of Brothers and Sisters had met that day in his room while André-Philippe was in a coma, to share their love and good wishes to accompany the soul to its new role.
We all remember him as a generous Brother who was always concerned to make others happy. In Oxford he was also called the gentle giant who was ready to help wherever and with whatever was needed.
Thank you dear Brother,
The Swiss Family

News of BK Sister Tjanderwatie from The Hague, The Netherlands
11 November 2019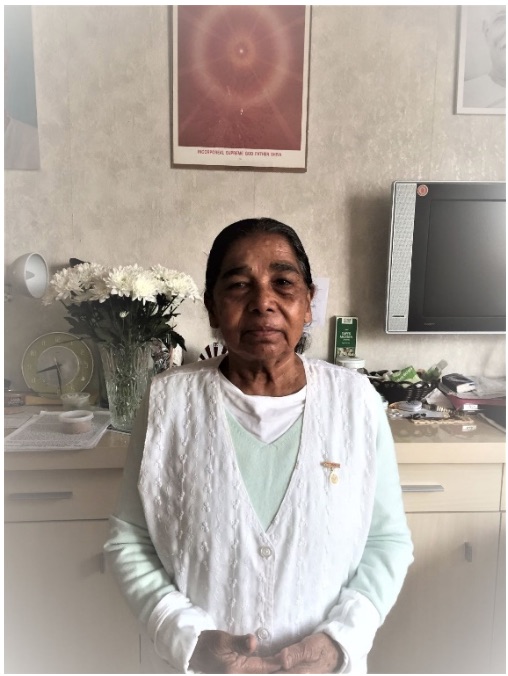 On Tuesday 29th of October 2019 Sister Tjanderwatie left her body at the age of 78.
For the second time in a short period she was admitted to the hospital, but doctors could not do much more to improve the functioning of her heart. That same evening the soul flew away.
During her Brahmin life of 23 years her love for Baba was very intense and visible. The words "Baba, Baba" were always on her lips. Her faith and His companionship made her live fulfilled, even until her last moments. He was her Backbone in everything.
Baba in her heart, the soul in His heart… she left her body soundless and without any effort sharing drishti and surrounded by two of her close lokik and alokik family members.
The funeral ceremony (both in the Netherlands as in Surinam where she was born) and the open-air cremation were full of lightness and love, serving her family and revealing the specialty of her live: "My Baba". Bhog was offered in the family setting, where her life was celebrated by sharing the specialties of the soul.
Wishing the soul much lightness and love on the further journey,
BK families of Paramaribo and The Hague

Transition of Sister Bharati, Singapore National Coordinator
3 November 2019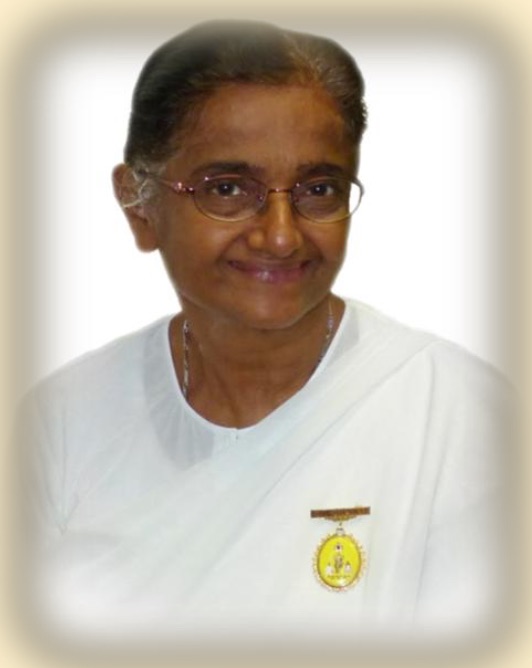 SISTER BHARATI
NATIONAL COORDINATOR, SINGAPORE 30/9/1945 – 30/10/19
Sis Bharati flew to Baba's lap on Wednesday, 30 October 2019 at about 8.15am. She was 74 years old. She had a stroke on Fri 19 October 2019 and had massive bleeding in the brain. Despite the emergency operation carried out, she did not regain consciousness and passed away peacefully.
Sis Bharati took gyan in Adelaide, Australia in 1978 when she was residing there. Intoxicated with the truth of God's knowledge and the new life she had discovered, she decided to return to Singapore to start a centre in 1980. A trained pharmacist by profession, she took the initiative to work and run the centre at the same time. From the seed she had sown in Singapore, it became possible to emerge centres in Malaysia, China and Myanmar. From a small family of 15-20 BKs, the family has grown more than tenfold, with many thousands having completed the basic course.
Sis Bharati had an active interest in doing new things. With the help of the local BKs, she started a Yoga Shop to sell Baba's literature and gift items. She also joined Sis Diane Tilman in training the Karen tribe in Thailand. With Sis Aruna Ladva, she coordinated the annual Inner Peace, Inner Power Retreat in Madhuban. In the last 4 years, she ran a business selling vegetarian food dishes at the Peace Café.
Sis Bharati had many friends in the Brahmin family and when she was in a critical condition, messages of love and good wishes poured in from every corner of the world. Her entire lokik family came together to provide support in her time of need. Everyone's pure thoughts must definitely have reached the soul to help her ease her journey. With Baba's light and love, we are sure Singapore's Shringar is resting comfortably in His welcoming lap and wish her joy and success in the continuation of her journey.
The funeral will be held on Friday1 November 2019.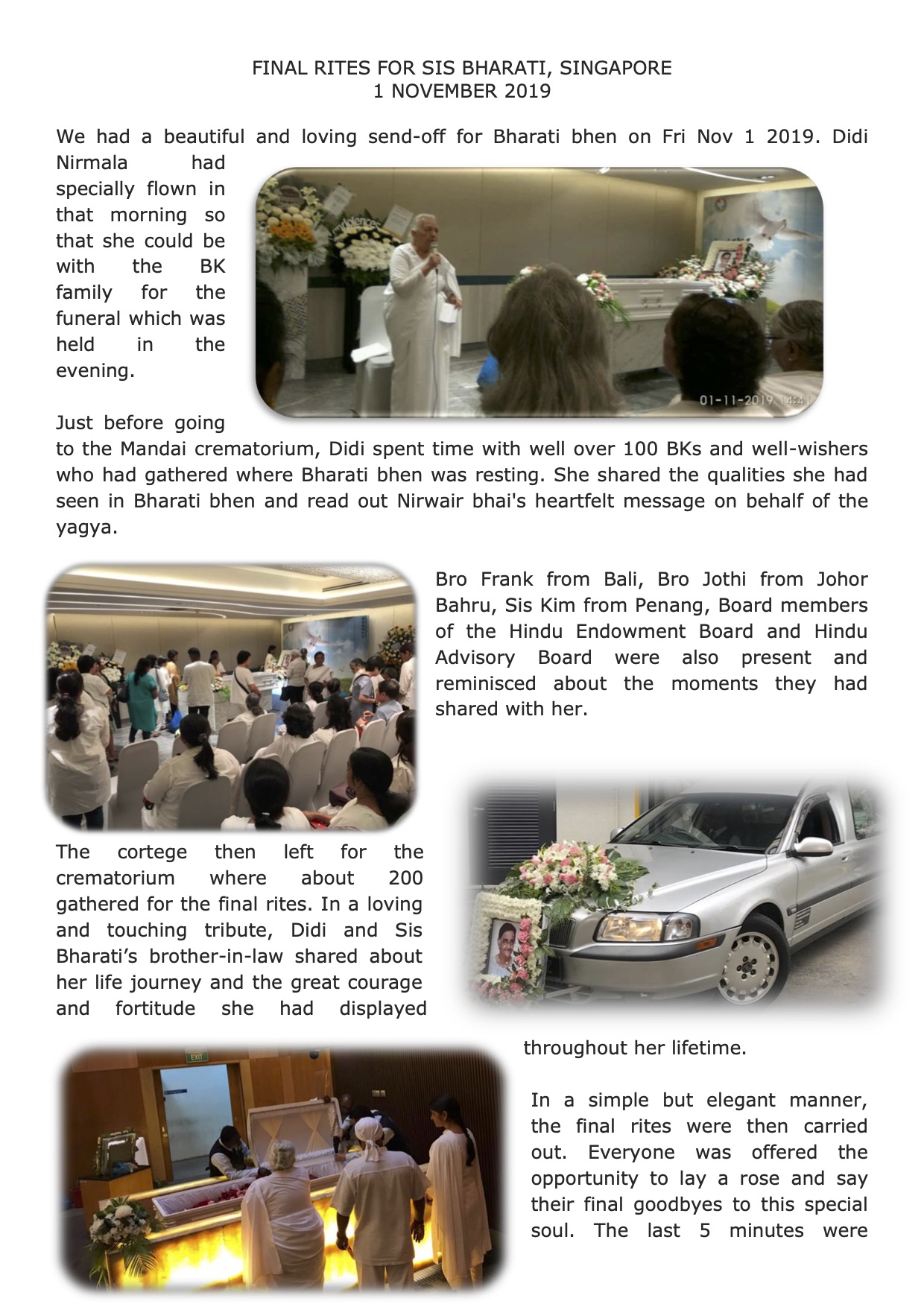 Memorial Service for Sister Bharati, Singapore, 16 November
The Singapore family held a beautiful memorial service honouring her life and her remarkable contribution towards the Brahmin family and community on Saturday, 16 November 2019. Charlie bhai from Australia was specially invited to grace this occasion as the guest speaker.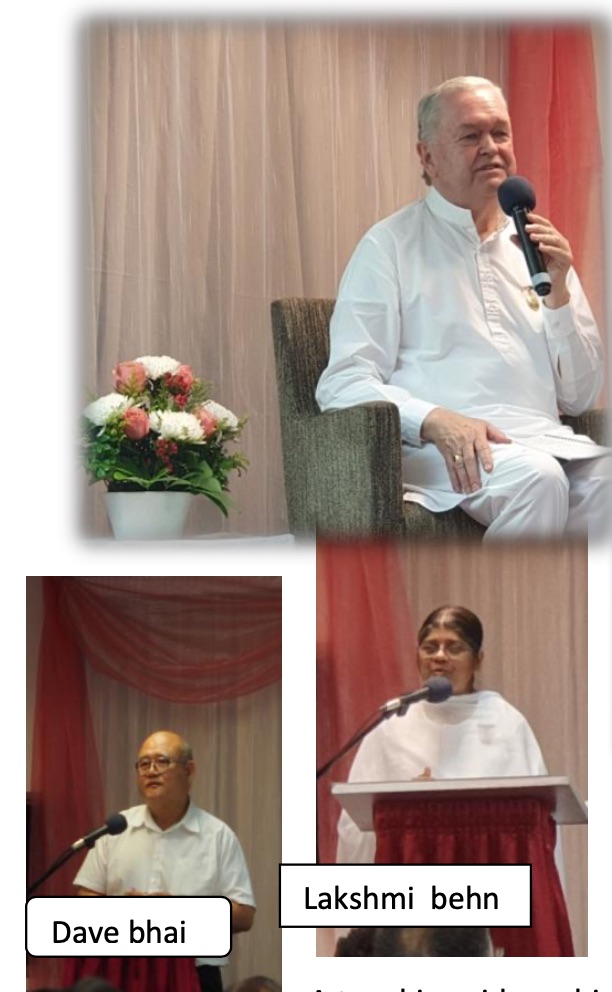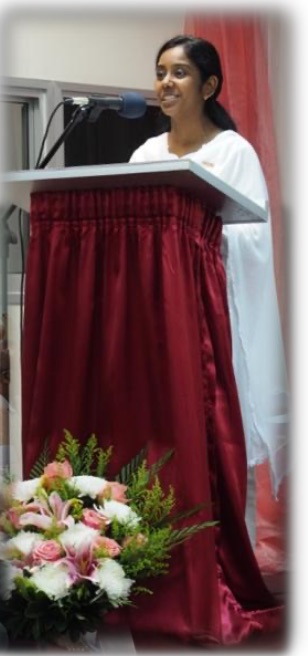 The memorial service was attended by well over 160 BKs, immediate family members, friends, acquaintances and members of the Hindu Endowments Board. The first segment of the observance ceremony began with a series of tribute speeches from senior BKs , along with close friends of the Centre, who shared insightful details about Bharati behn's working style, her down-to-earth personality, and the camaraderie she shared with her service companions on and off the field of service.
A touching video which chronicled Sister Bharati's life, from her youthful days to the birth of her Brahmin life and up to her last engagement as the National Coordinator was screened. It was indeed very inspiring for the Brahmin family to know the determination and will power it took for her to inaugurate and sustain the centre, putting aside worldly aspirations.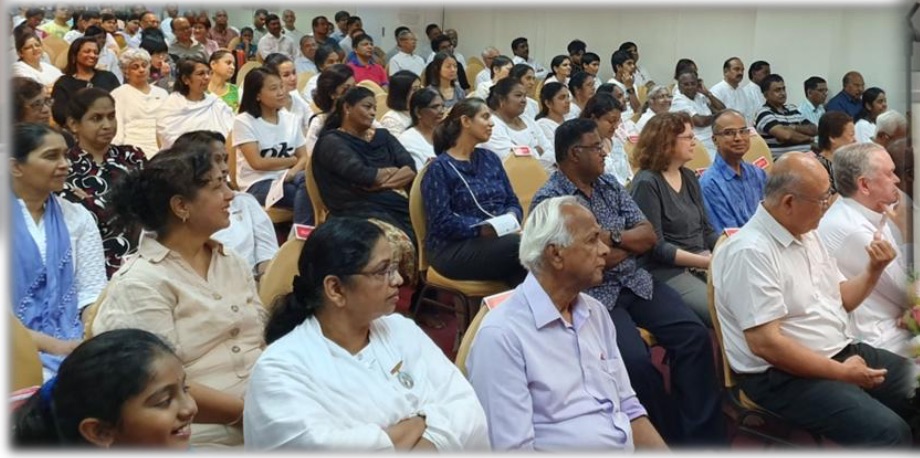 Bharati behn's niece and nephew also graciously shared their heartfelt feelings about her and reminisced fond moments of the childhood they shared with their favourite aunt. Mr Ganesan, who represented the Hindu Endowments Board, recounted her contribution as a trustee of the Sivadas-HEB Trust Fund.
Charlie bhai's talk culminated the 2-hour long programme with his description of Bharati behn's role as the National Coordinator and the values that she stood for. He conducted powerful meditation where everyone remained in Godly remembrance and silently expressed their personal heartfelt thanks to Bharati behn as the soul was sent on her onward eternal journey. With the atmosphere charged with peaceful and loving vibrations, all souls were given the opportunity to pen down their sincere wishes for her on mini paper-hearts and pin them on to a giant heart placed at the front of the stage.
Once again, we would like to thank everyone who made Bharati behn's memorial service significant with their....click here for the full report with photos.

Celebrating the Spiritual Journey of Yogi B.K. Khemram Jokhoo
28 October 2019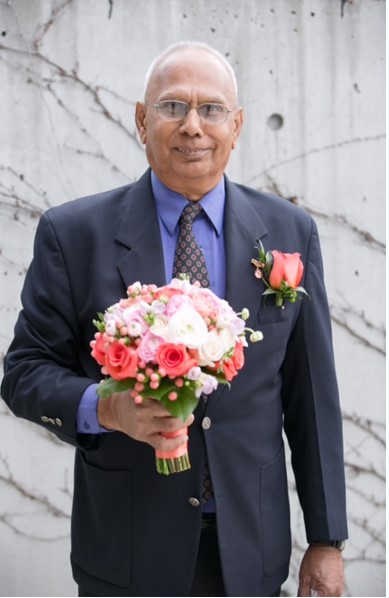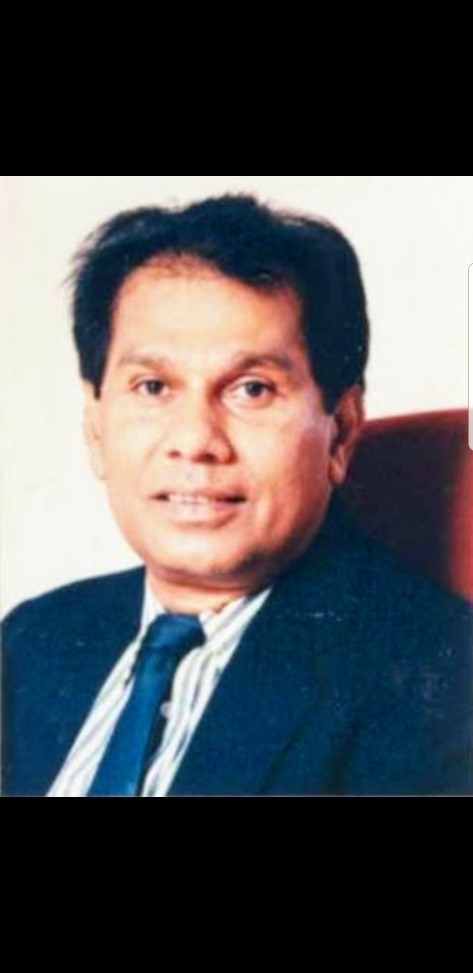 Yogi B.K. Khemram Jokhoo
5 November 1945 to 5 October 2019
Divine Brothers and Sisters, Om Shanti,
Please accept love and remembrances from Br Harry of Trinidad.
Br Khem left us 5th October evening.
I convey this news to you with blessings and thanks to a soul whom I have had the pleasure to have given the introductory classes in 1992/3 and accompany to Madhuban. Thereafter he was unstoppable in his efforts. His level of surrender and love for Baba is one of a sample and example. His family background is beyond a stain. His contributions to the BK's locally and abroad are unsurpassed.
He had been doing deep tapasya for the past few months to prepare his future home. He peacefully left this costume that had been used in a worthwhile way on Saturday night (5th October) and the cremation was held on Tuesday 8th October 2019. He used his mind, body, wealth, time and all resources for each one who was in need. His example and sample can scarcely be compared to any other.
His countless contributions of churning spiritual truths in the form of articles for the World Renewal and Purity Magazines for the Brahma Kumaris, Local newspapers, Diwali Nagar Magazines, Eid Magazines, and other magazines will surely be missed. His various publications and his active website were very inspiring.
Br Khem is no doubt an inheritor soul. I have not known one person who has had a finger to point at Br Khem in a negative way, either lokik or alokik. His family background is a true example to all. He used his mind, body, wealth and time until his last moment for Baba and has left a legacy of this.
The Jokhoo family is extremely thankful to Dadi Jankiji, Br Nirwairji and all others who share their thoughts to support the family of 2 daughters and one son and the other sample and example cooperative Sr Shirley.
The funeral service was conducted by Br Harry who flew from Trinidad. Br Harry had given spiritual birth to this soul and sustenance to this family, including many journeys to Madhuban. His family demonstrated his strength, detachment and power to face as family siblings, co-workers from Trinidad, Sr Jasmine of the Chaguanas Centre in Trinidad, Br Arvin and others from the Toronto BK Centre and others arrived to pay their respects. His elder daughter had the courage to press the start button to complete his journey in this costume.
On behalf of the Jokhoo Family I am sending you all blessings and thanks from Br Harry, Sr Shirley and the entire family including his baby grandson. Special thanks for your best wishes, phone calls, messages on Whatsapp and email, and letters of condolences and remembrances to the family of our dear brother Khem. The letters were shared with the family and read at the funeral service.
A special memorial service will be held in Trinidad soon.
What a gem of a soul.
In Baba's Yaad
Br Harry – Trinidad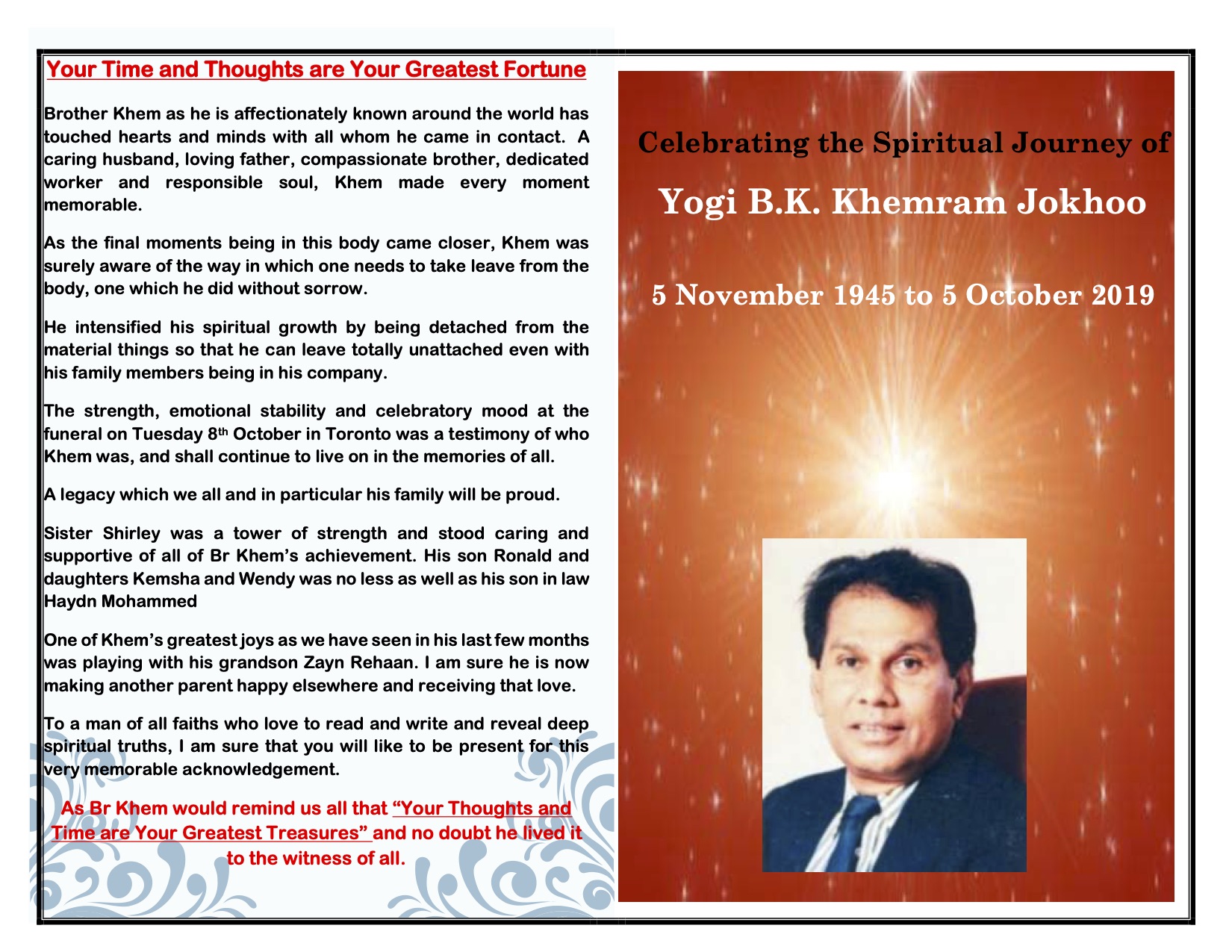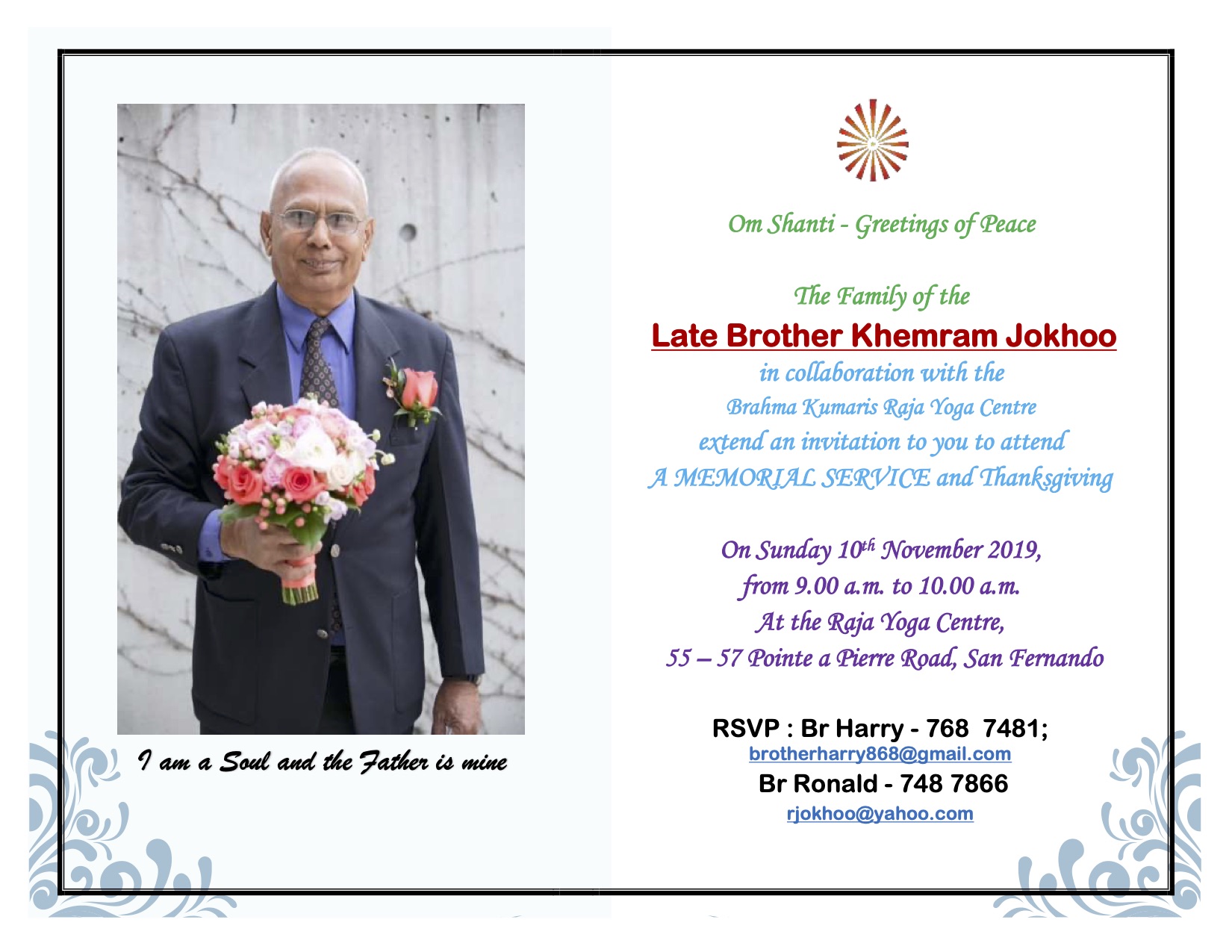 Memorial Service for Br Khem held at San Fernando Trinidad Center on 10th November
At the age of 73 years and eleven months, Br Khem left his body at a hospital in Toronto, Canada on October 5th 2019, where he went to undergo surgery to his bile duct. Br Harry and Sister Jasmine flew from Trinidad to Canada to conduct the funeral service which was held on October 8th.
A memorial service was conducted on Sunday 10th November 2019 at the San Fernando Centre in Trinidad where Br Khem took spiritual birth 27 years ago. Over 200 people were in attendance which included family, friends, BK's and co-workers.
Br Khem was the former Exploration and Production Manager of the National Oil Company PETROTRIN, and retired to accept the post of President of TRINGEN, a local Ammonia Company, a position he held for the past 20 years until his passing.
Former Managers of Petrotrin Mr Kelvin Bainey and Mr Jamaluddin Khan brought greetings on behalf of the workers of the Oil Company, while Mr Roger Moore, Manager at Tringen brought greetings on behalf of the staff at Tringen. Many of the former Managers and staff from both companies were also in attendance.
Family member Mr. Murf Rajab and his eldest brother Seunarine Jokhoo also paid their much laudable tributes. Tributes on behalf of his family members resident in Canada including his two daughters, son-in-law and grandson, were read by his Niece Fiona Rampersad.
Chief Financial Officer at RBC Financial (Caribbean) based in Trinidad and close friend, B.K. Br Sham Singh read Br Khem's last writing in which Br Khem shared his journey with the Brahma Kumaris from birth to August this year as if Br Khem knew of his destiny. His concluding words were "Raja Yoga is Accurate, but Raj Yogis are NOT".
Prominent singer Ameena Ramsaran and BK Sr Uma paid tribute in songs. Sister BK Jasmine shared greetings and conducted Meditation on behalf of the Brahma Kumaris. As a surprise item on the agenda, all persons present were given a few minutes to meet and greet, and share their precious moment with Br Khem thereby allowing everyone present to pay tribute.
Messages from respected Dadi Jankiji, B.K Jayanti from the UK and B. K. Br Nirwair of Madhuban, India, were read by Br Harry/Chairperson. All other written messages paying tribute to Br Khem were compiled and presented by Br Harry to Br Ronald Jokhoo as a token to the family.
Br Khem's son Ronald Jokhoo gave words of appreciation to all present, those in Canada and elsewhere who had supported the family during this time of bereavement. All were served with lunch comprising of 9 items and were also provided with take away as well.
The entire event was coordinated by Br Harrypersad Maharaj in collaboration with Br Ronald Jokhoo. Br Harry was the BKTeacher for Br Khem and other family members. The entire event was filled with deep heartfelt love and remembrances by all, including chopping vegetables, cooking, serving, and even the clean up after the event, as both Br Khem and his wife, Sr Shirley, were loved by all and Br Khem was the number one soul in Trinidad who used his mind, body, time, and wealth for Baba worldwide.
Br Khem's legacy is based upon the words" Your Time and Thoughts are Your Greatest Fortune" in the image above.
Brahma Kumaris
National Coordinating Office
San Fernando, Trinidad and Tobago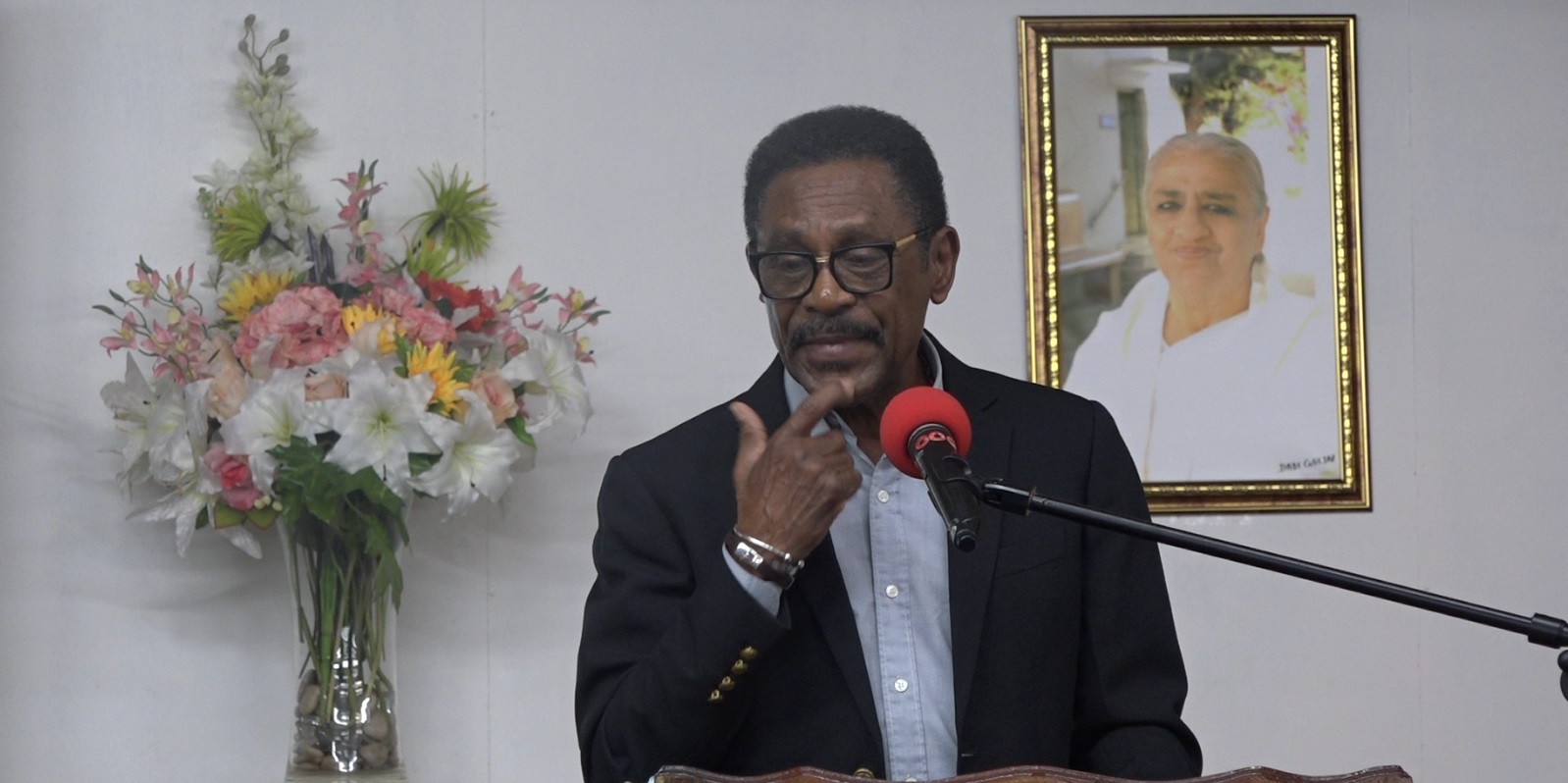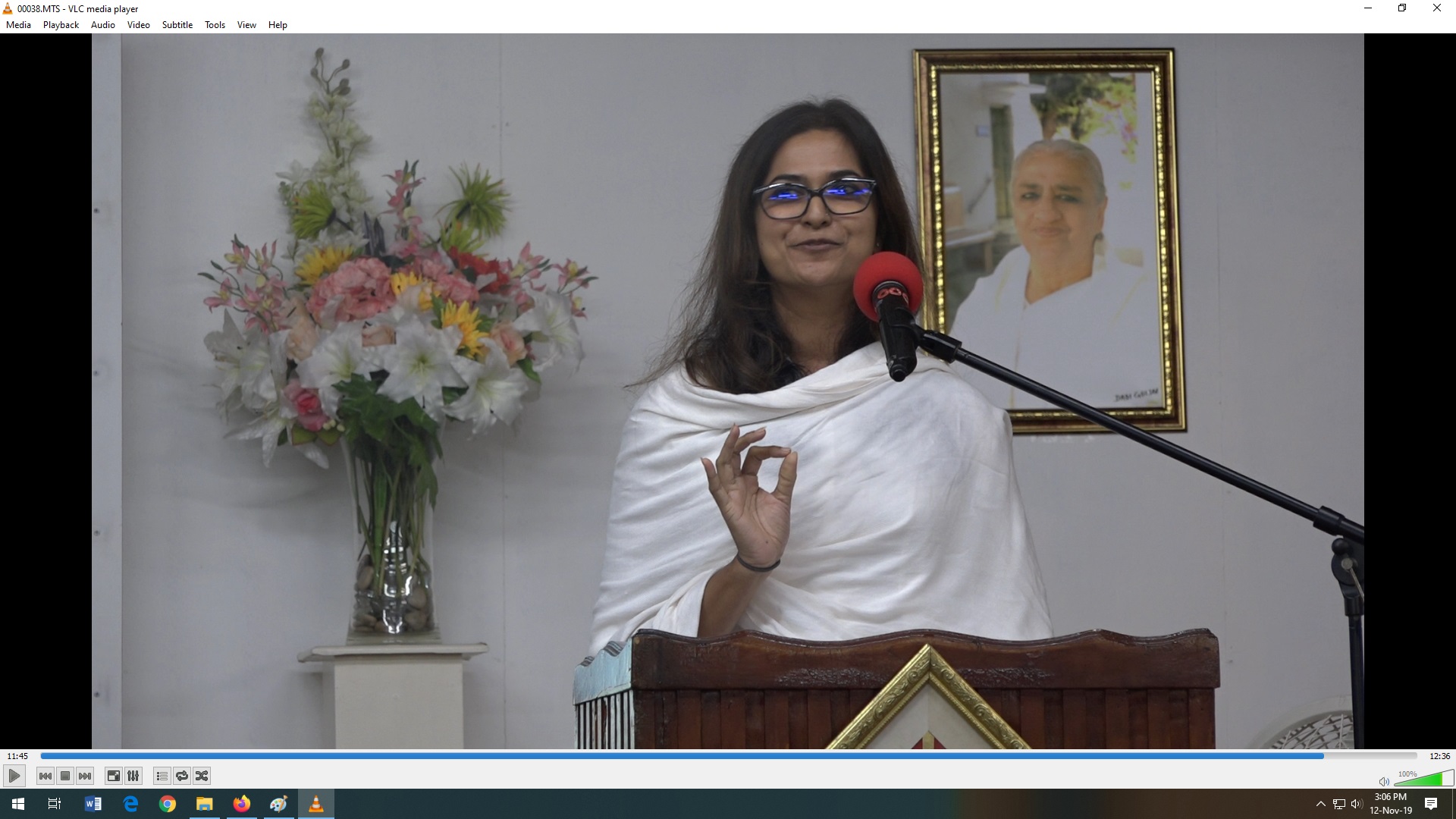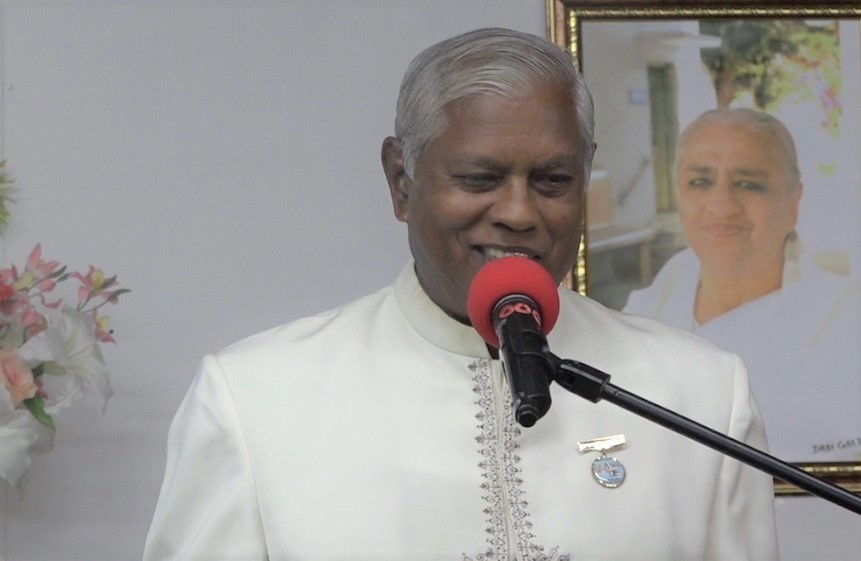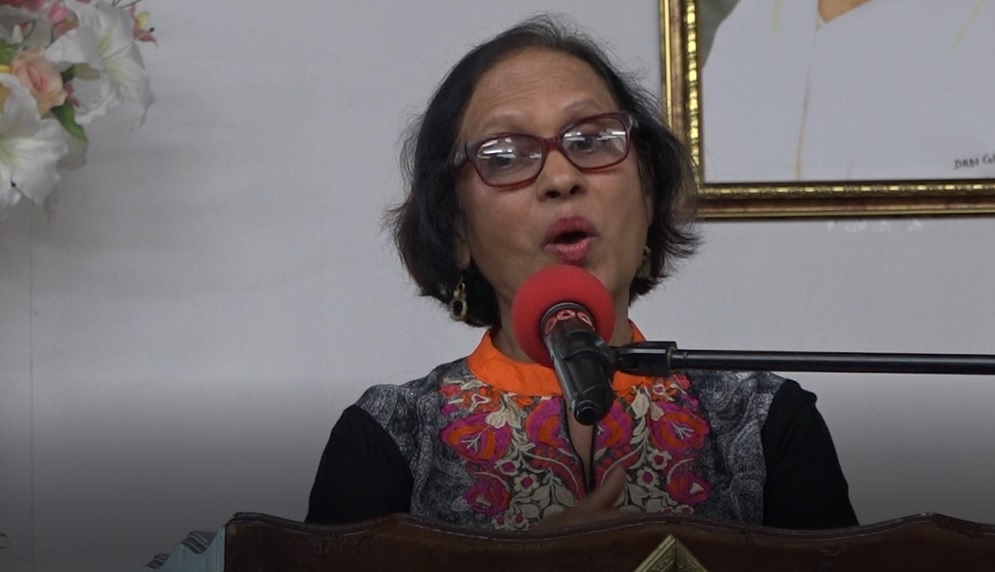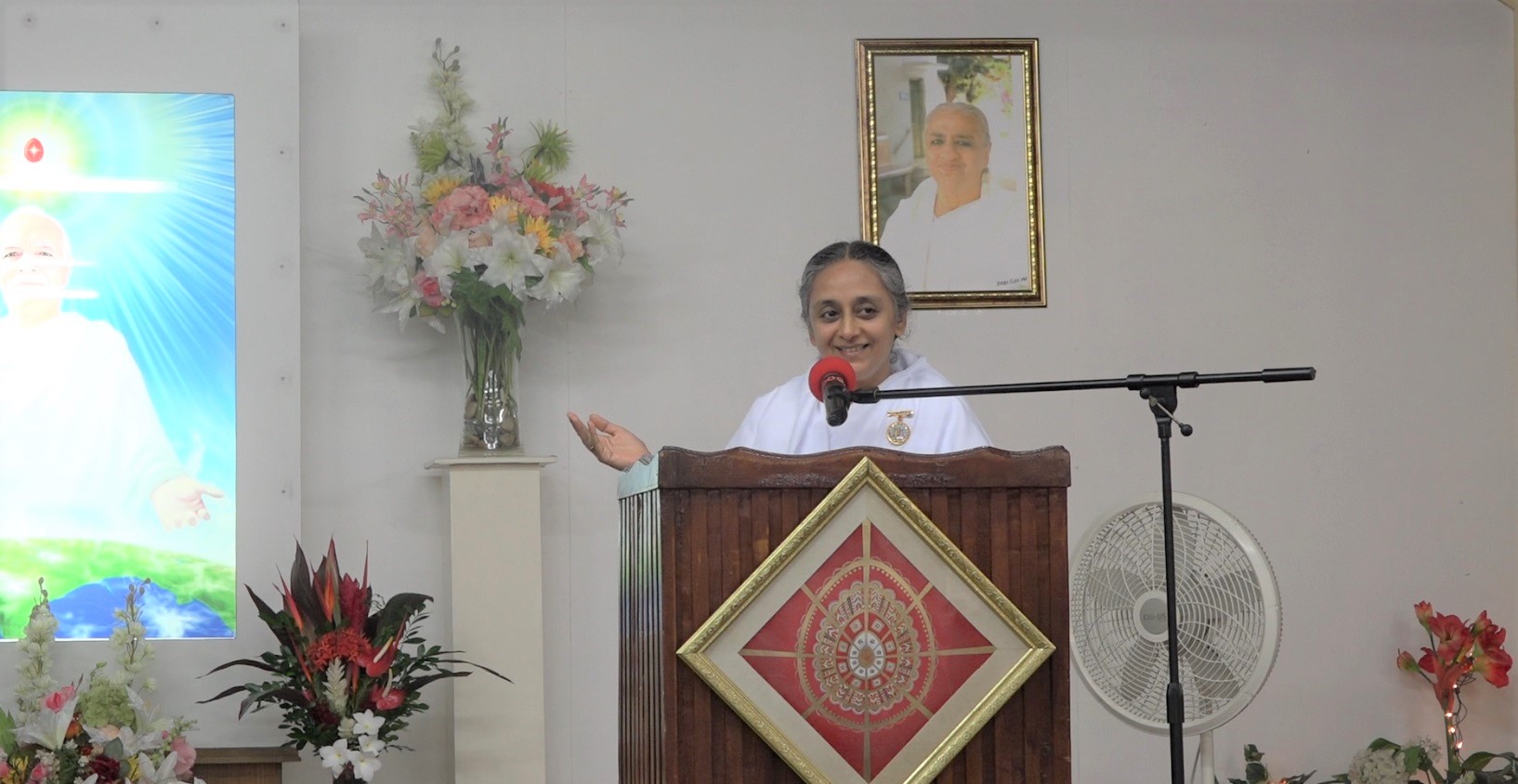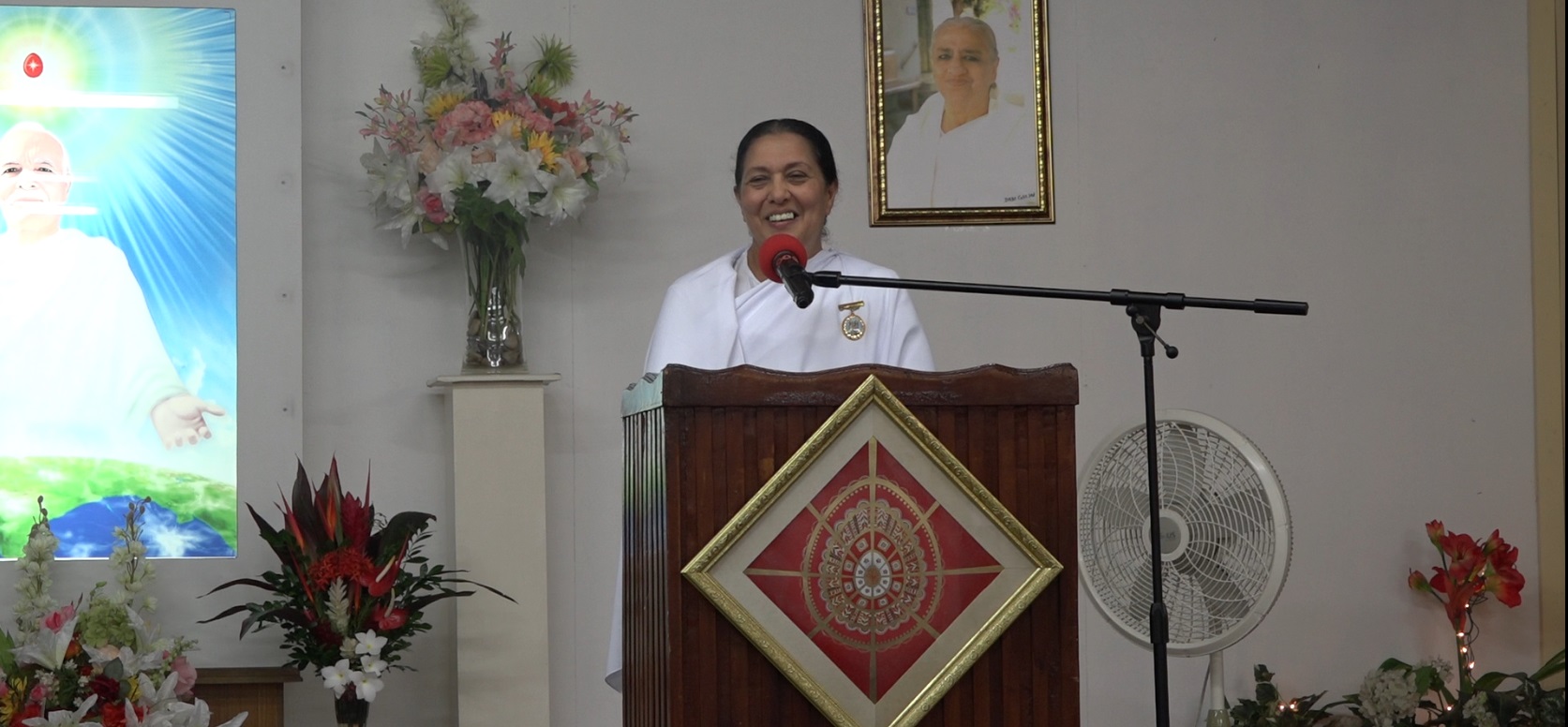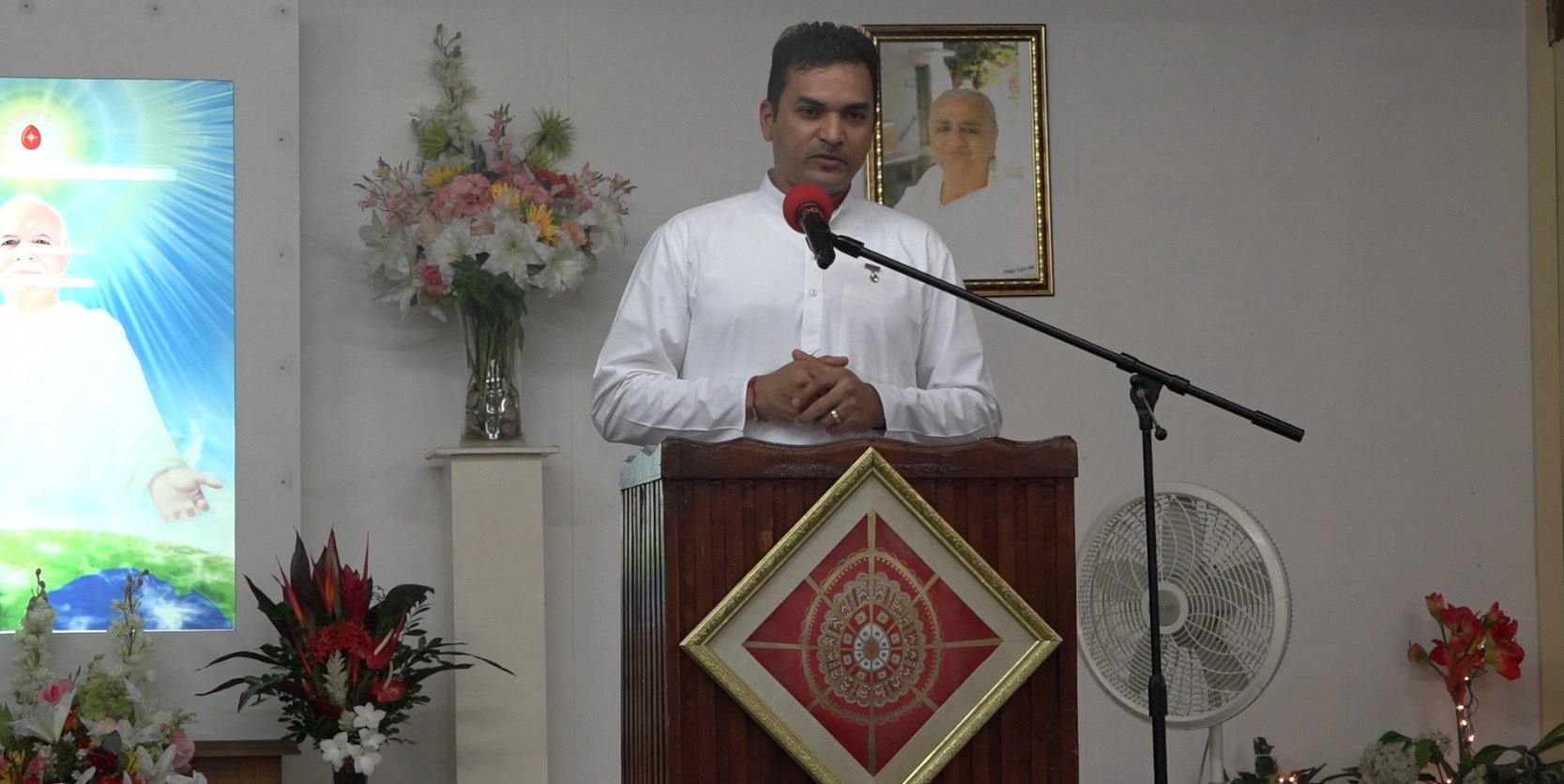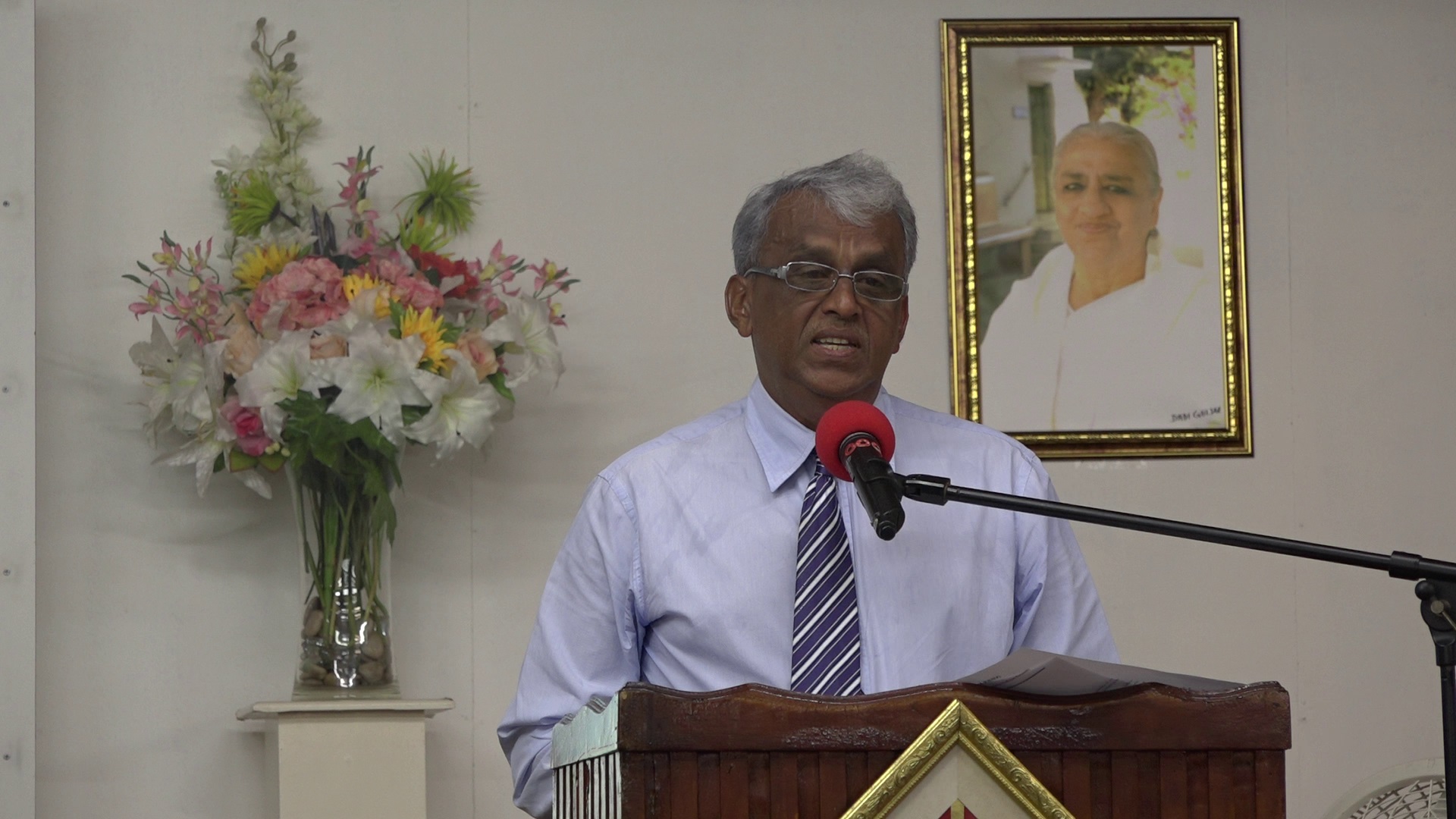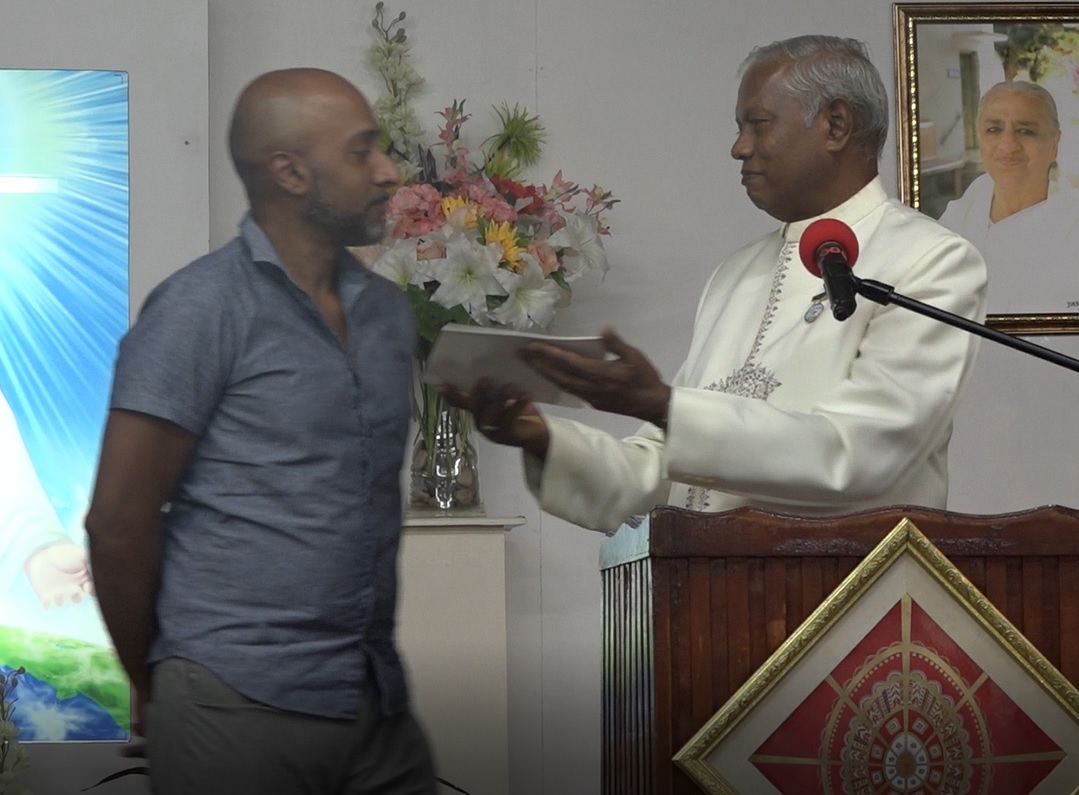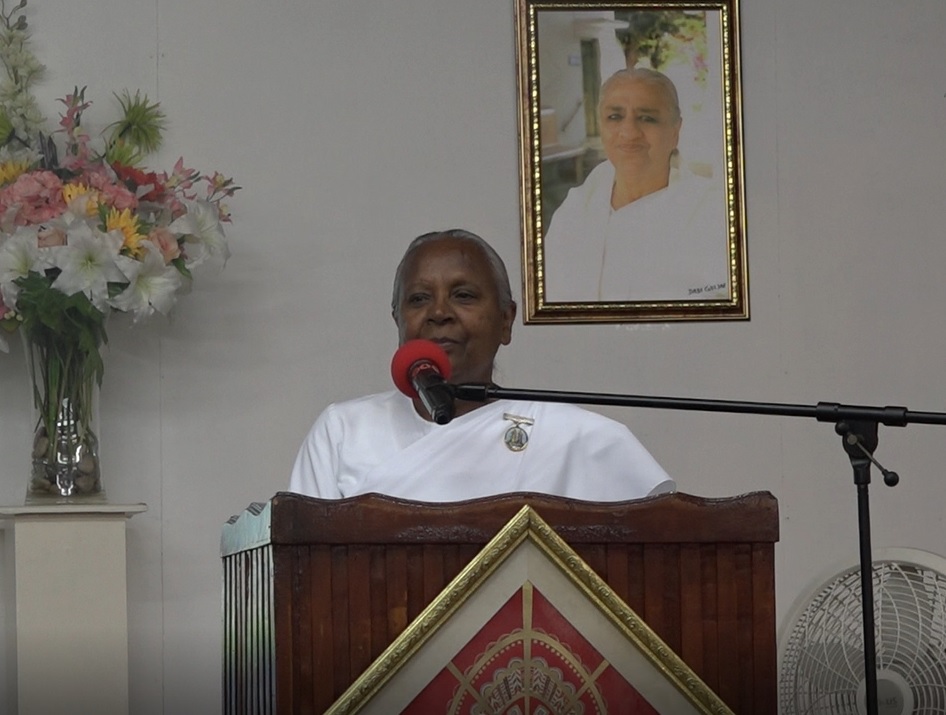 Sister Claire Seneclauze (Quebec, Canada) Has Flown to Baba
28 October 2019
Om shanti dearest divine family, Greetings of love from the Quebec family.
It is with deep feelings of love that we share news of the sudden departure of our beloved sister Claire Sénéclauze, Baba's child of 17 years, she was one on the main instruments at the Quebec centre.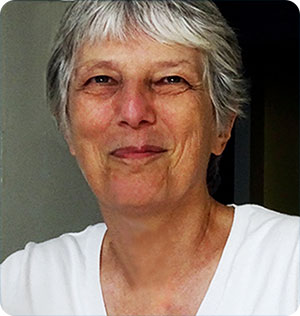 On the morning of October 16th, at approximately six o'clock, Claire was preparing to come to the center to read the Murli. Feeling unwell, she lay down to rest but never got up. It was most probably a cardiovascular event.
Born and raised in France, Claire came to live in Quebec with her husband and her 2 children. She took Baba's knowledge in 2002. After few months of exploration, she recognized Baba and quickly became involved in service. She has been an inspiring example for the family with her unshakable faith, accurate disciplinem-n always giving great importance to Amrit Vela, Murli and the practice of soul consciousness.
Withdrawn and naturally introverted, Claire preferred to remain incognito - but had great love and dedication in for Baba's Task...contributing a lot. She conquered hearts with her famous dark chocolate tolis, muffins and all types of cakes. Just like a mother Claire was always attentive to the needs of every one; she relentlessly brought comfort and support by her attentive listening and kind words. Loving silence, she spoke little but when she did, her words were filled with wisdom and truth.
Our hearts go out to her lokik family with whom she maintained a very close bond, supporting them with Baba's knowledge and compassionate ways. We pay tribute to this courageous, sensible and generous soul.
Dear Claire, we are offer you an ocean of love and gratitude...may our best wishes of peace, love, harmony and happiness accompany you to your next destination.
The last farewell will take place at the Raya Yoga center in Quebec City on Sunday October 27th, PM.
Nicole and the Quebec Family
(Please see French version below )
Om shanti chère famille divine,
Salutation d'amour de la famille de Québec.
C'est avec un profond regret que nous vous informons du départ subit de notre sœur bien-aimée Claire Sénéclauze, enfant de Baba depuis 17 ans. Elle était un des instruments principaux du centre de Québec.
Le matin du 16 octobre, vers 6 h, Claire se préparait pour venir au centre pour y lire le murli. Sentant un malaise, elle s'est étendue sur son lit pour ne plus se relever. Cela laisse présager un problème cardiovasculaire.
Claire, originaire de la France, est venue vivre au Québec avec son mari et ses deux enfants. Elle a pris la connaissance à Québec vers les années 2002. Après quelques mois d'exploration, elle a reconnu Baba puis s'est vite impliquée dans le service. Elle a été un exemple inspirant pour la famille par sa foi inébranlable, fidèle à sa discipline, accordant beaucoup d'importance à l'Amrit Vela, le murli et la pratique de la conscience d'âme.
De nature réservée et intériorisée, préférant passée incognito, Claire s'est vite engagée avec amour et dévouement dans toutes tâches de Karma yoga. Elle a conquis les cœurs avec ses fameux tolis au chocolat noir, ses muffins et gâteaux variés. Comme une mère toujours attentive aux besoins de chacun, elle apportait sans relâche réconfort et soutien par son écoute attentive et ses paroles réconfortantes. Amoureuse du silence, elle parlait peu mais lorsqu'elle osait prendre la parole, ses propos étaient emplis de sagesse et de vérité.
Nous offrons nos sincères condoléances à sa famille lokik avec qui elle maintenait un lien très étroit, les soutenant avec des points connaissance, son écoute réconfortante emplie de compassion. Nous rendons hommage à cette âme courageuse, sensible et généreuse d'elle-même.
Claire, nous t'offrons des multi millions de fois nos sincères sentiments d'amour et de gratitude. Tous nos bons souhaits de paix, d'amour, d'harmonie et de bonheur t'accompagnent vers ta prochaine destination.
Le dernier adieu aura lieu au centre de Raya Yoga de Québec dimanche 27 octobre en p.m.
Nicole et la famille de Québec

Sister Marina of Greece flew to Baba
19 August 2019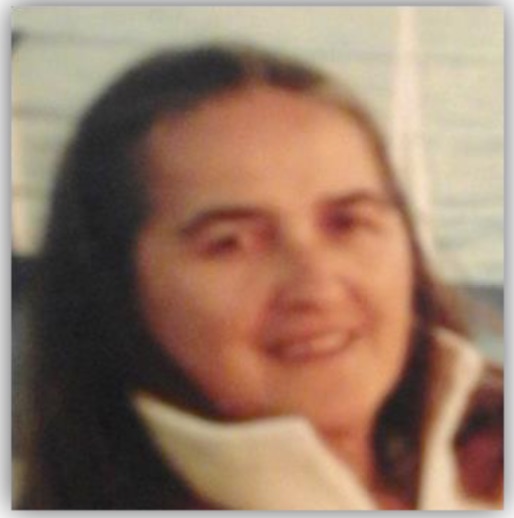 Dear Brothers & Sisters,
On 13 August, Sister Marina peacefully and softly, flew to Baba's lap, after a short interval of dealing with cancer. She was 69 years old and came to Baba in 1992.
Apart from her dedication and discipline following the spiritual way of life, she was known for her talent in preparing delicious tolis - in huge quantities - and offering them wherever she went, to Madhuban, Oxford, and all major programs and retreats in Greece. Her tolis reached all corners of the world, wherever Brother Anthony visited and she was known as 'Toli Marina'! It is known by those present at the time, that Dadi Janki gave a class upon receiving tolis made by Marina, on the quality of the tolis and the level of consciousness of the soul when making them.
She was a master in spirituality as well as a Master Chef in the kitchen!
She has also held sisters' retreats at her holiday home, as well as being in charge of Baba's Bandara at numerous retreats throughout Greece.
For many years she was responsible for Baba's Bandara at the Center in Athens and several summers she joined the Italian family serving and cooking at the retreats and programs of Casa Sangam in Gubbio. She also served in Turkey and at the Oxford retreat centre.
She had great love and respect for nature and served it continuously, creating and sustaining Baba's garden on the then garden rooftop of the Athens center and always in her personal surroundings.
The love and blessings of the Greek family are accompanying her on her new journey.
With love,
In Baba's yaad,
NCT Greece

News of Brother John Penn of Ilford
19 August 2019
Dear Brothers & Sisters,
Brother John Penn from Ilford centre left the body peacefully on the evening of Monday 22 July. He had been in a care home for the last 8 months. His family were with him when the soul flew away to Baba.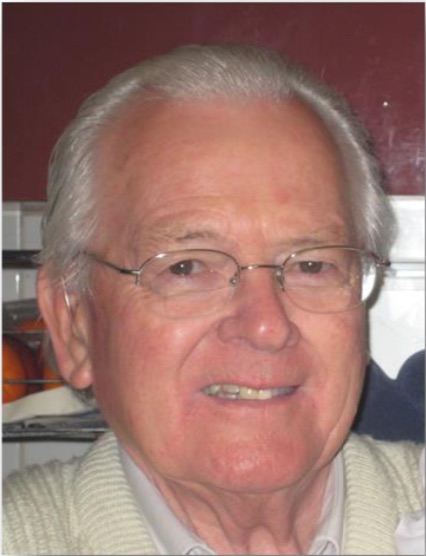 John came in gyan in 1974. He had seen a picture of Brahma Baba in a local newspaper and felt such a pull to that picture that he cut it out and kept it in his wallet. As far as we know he never removed it from his wallet. Later he saw an advert for Raja Yoga and upon attending saw the same picture on the wall as he had in his wallet. He took the course along with his wife but it was only John who continued.

He was a dedicated and extremely reliable and punctual student of Raya Yoga. He came to the Ilford centre for amrit vela every day from when he started in gyan to when his health failed very recently. Sunday he reserved for his family. He would often come extra early to take Manjubhen to Baba Bhavan in London for amrit vela with Dadi Janki. In earlier days he would read the murli after amrit vela to those who needed to leave for work early. Peter from GRC was one of those. After amrit vela he would go in his car to collect some sisters so they could attend the murli class. From 2000's onwards he would alternate with Satishbhai on reading the murli in the English class and when Satishbhai left the body he was the murli reader.

He accompanied Satishbhai in going to many outreach places of service, taking classes in those places too. Over a period of more than 30 years he MC'd the monthly talk at the Ilford Library, getting everyone to join in with a long 'Ommmmm shaaaaaanti' at the start.

Nothing fazed him. He was comfortable talking to a small group or a packed town hall audience; he was equally the same. John was extremely reliable and dependable and very stable. He gave a great deal of support to the instruments of Ilford. He had great love for Baba and the yagya systems. He was the only one in his family following gyan, but even then he was always full of energy and enthusiasm. He had a lot of love for his lokik and alokik family.

We send Baba's light and love to the special soul who played an amazing role in Ilford service for several decades.
Memories of John are shared here:
"I first met John in 1990 at the Chelmsford centre when he shared his experience of Madhuban; there was no doubting his amazing enthusiasm. With his white hair and shinning face he always looked relaxed and happy. He was ever ready to help in Baba's service. He loved the murli, reading it several times to himself each morning. He was naturally friendly and so good natured with everyone; very happy to meet and greet you. He was such a first class human being, a very special soul."
Brother Mark, Lighthouse Retreat Centre, Worthing
"John was an honest and reliable student of Baba's. He was a right hand for Manjuben. He was likeable with a sense of humour and treated everyone the same. Whilst I stayed at Ilford Centre I saw that John never missed amrit vela or murli class there. Such an incognito pillar of the yagya."
Sister Natalie, Loughborough Centre

Sister Greta Ring of Norway flew to Baba
2 August 2019
Dear Brothers & Sisters,
Greta Ring, who was the main instrument for Norway from 1985 until 2009, went to Baba after a short illness on Monday 15th July. Memories of Greta are shared here.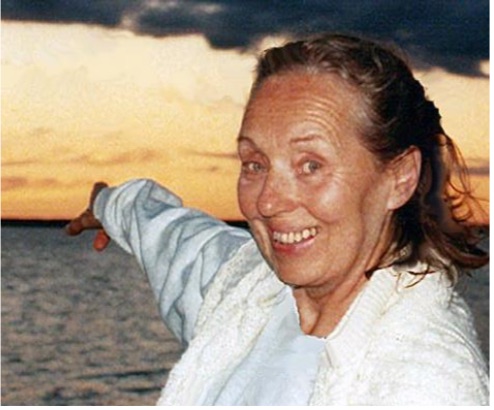 Sister Greta took knowledge in Norway 1985 when brother Finn was there. Finn was a very close soul who for a couple of years helped to organise programmes for visiting BKs in the early days 1983-85. Greta was the first to fully recognise Baba. She became a BK and then became the instrument for service in Norway. She was the only BK in Norway for many years. Greta often visited other centres as she really wanted to be part of a bigger family, rather than being responsible for a centre. Yet she remained brave and faithful on Baba's station in Norway, with great hope for service and for other brahmins to emerge. She has sown many incognito seeds over the years on a one-to-one-basis. She liked to hand out leaflets outside libraries, connecting with people directly. She would spot people sitting alone on benches in parks on her walks and would often go and sit by them and start a conversation. Many came to the centre in Stockholm having met Greta in this way.
Greta had integrity and was very keen that the centre should be kept accurately. When Peter Keogh from UK offered to take over responsibility for service in Norway, she was so happy. She had great regard and faith in Peter and Peter in turn has supported Greta in a most loyal and practical way, until the very end. Greta was going to turn 81 this year. She was living in a nursing home where she was taken care of very well.
She was also playful, childlike with a lot of humour and a great laughter. A deep love for life. She loved dressing up and dancing. We can almost feel her dancing with Baba now, dancing away to a new fresh role with a new fresh story to unfold. We are grateful to Greta for all what she shared with us and we are sending her love and light and power on her onward journey.
Lotta, Stockholm, Sweden.
The first time I met Greta was at our first retreat in Denmark, probably in 1986, with Sr. Asha from Delhi, She had recently come to Baba - and a few years later, she found herself as the only BK in Norway. She immediately took upon herself the responsibility of continuing service in Norway, and so she continued for decades, mostly on her own. Norway became known as the tough service field in Scandinavia where it took many years for any new BKs to emerge. But Greta was very independent, persistent and faithful. Often people were amazed how she could continue alone for so many years without losing hope. But she had that ruggedness typical for Norwegians.
She loved nature and wildlife, another typical Norwegian trait - and when you visited her in Oslo, she would often take you on hiking or skiing on the slopes around Oslo.
I visited her several times over the years, mostly when she was still alone, and often for the annual Mind-Body- Spirit festival in Oslo where she always participated. She was very good at sustaining herself, and since she had no local BK company for many years, she sought spiritual company in other groups which she then managed to serve in a very natural and efficient way. To sustain herself spiritually, she would also travel to other centres in Scandinavia and UK several times a year Greta will be remembered for her life-long commitment and endurance in Baba's service - under spiritual and physical conditions that were not particularly favourable. However, she managed to make the best out of them.
She certainly created her kingdom in Norway. Viggo, Aarhus, Denmark When the family came together, we talked about how service started in Norway and how much laughter we had together with Greta. She loved nature and we used to go skiing and walking in the Norwegian mountains. We remembered Greta with much respect and fondness.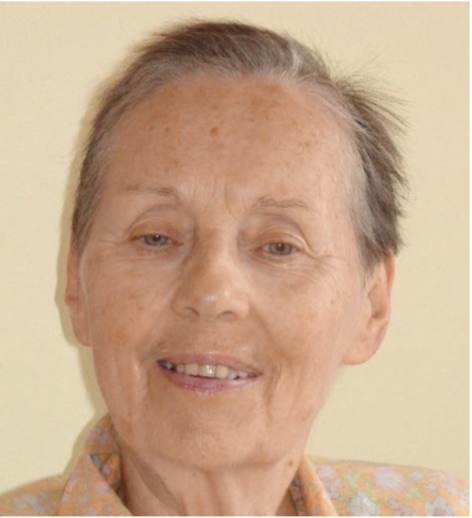 Sonja, Copenhagen, Denmark Baba's Shiv shakti, brave lioness, angel and queen of Norway has flown on – from a special role ... Greta has prepared the earth in Norway and sown so many incognito seeds. In Norway, where so many new souls celebrate their paradise. Powerful Greta fought on, supported by Baba ... One of Royal Greta's specialties was that she so naturally made contact with souls, gave them information and personally invited them to Baba's centre. She was so skilled at having contact with the world's VIP-souls in a natural way. She did know how food and coffee should be cooked and served in a royal way. She had many other specialties ... When I was in Madhuban for the first time, she participated in a performance on stage with Sonja and Anne. She generously invited me to visit her in Norway when I was a newly hatched BK baby. She has meant a lot to me and to many other BK's. I am grateful to have met and known the soul - and now send the soul all good wishes.
I can imagine how the Greta soul is now dancing, dancing and dancing; happy with Baba in the subtle region.
She loved to dance.
Mala, Stockholm, Sweden
I met Greta when I came to Norway in 2009. Greta was then running the Oslo centre but health issues were making that difficult. Greta had a beautiful centre and was a great character. It was quickly apparent that Greta was independent and capable. In a country that is hard ground, she had created a number of Brahmins. Clearly, she had done good service for
Baba.
I opened a new centre and Greta joined me for meditations and for courses.
She was a friend. I recall she and I taking cycle trips around the countryside of Oslo and I was amazed at her determination. She will be missed.
Peter, Oslo, Norway. 22 July 2019

BK Laxman Bhai of Delhi Malviya Nagar Passed Away
2 August 2019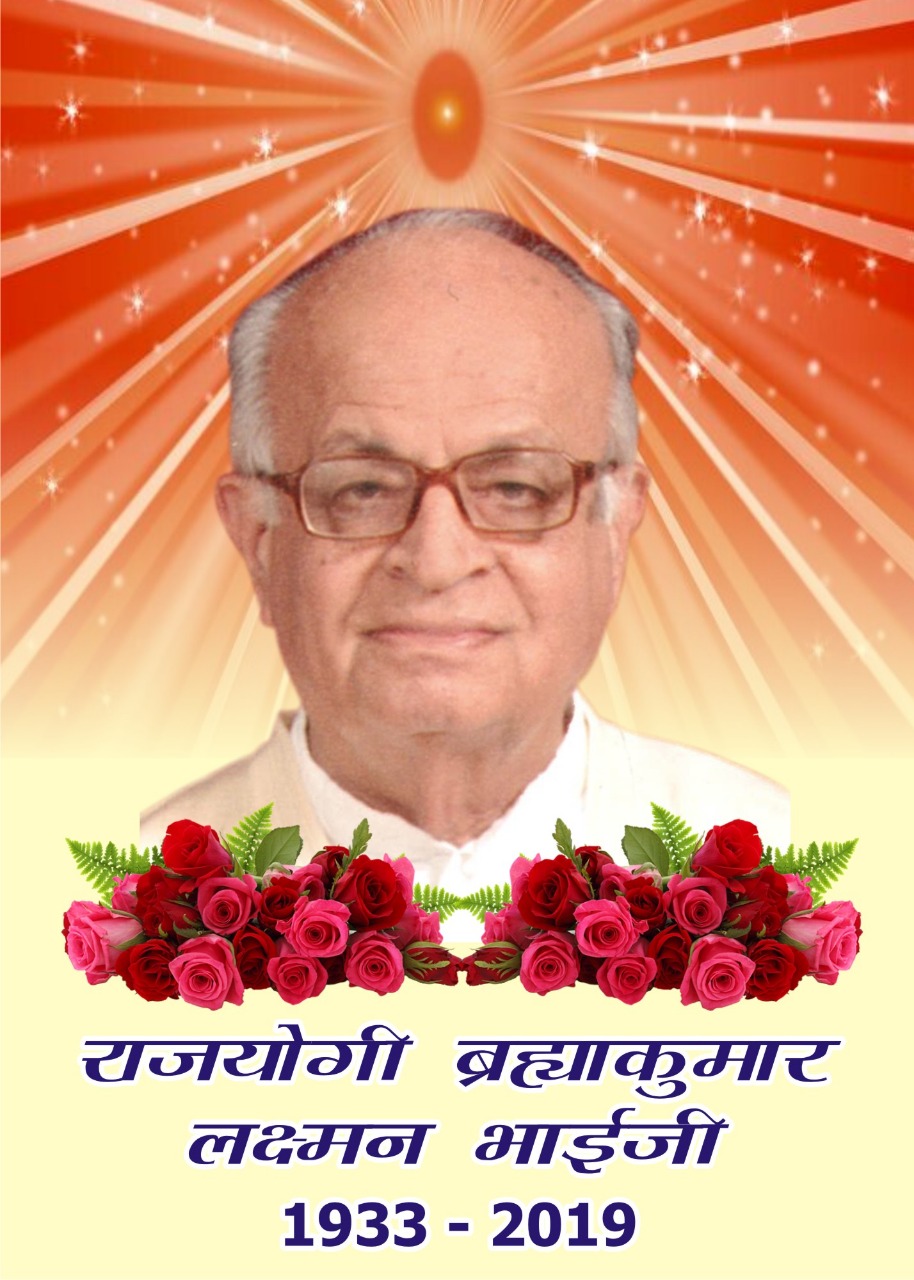 Rajyogi Brahma Kumar Laxman Bhai Ji, 1933 - 2019
Om Shanti,
The Pride of Delhi, our very senior, venerable Brother Laxman entered into BapDada's lap at 11:09 pm on Wednesday, July 24, 2019.
He was the lokik brother of Sister Mohini of New York.
Until the age of 86, he served BapDada and the Yayga with great affection. He had not been well for the past month. At 10:30 pm on 25 July, 2019 at the Lodhi Road cremation grounds, we bid him a final farewell.
On Godly Service
BK Sundri
Malviya Nagar,
New Delhi

Br Ed has flown to Baba
18 July 2019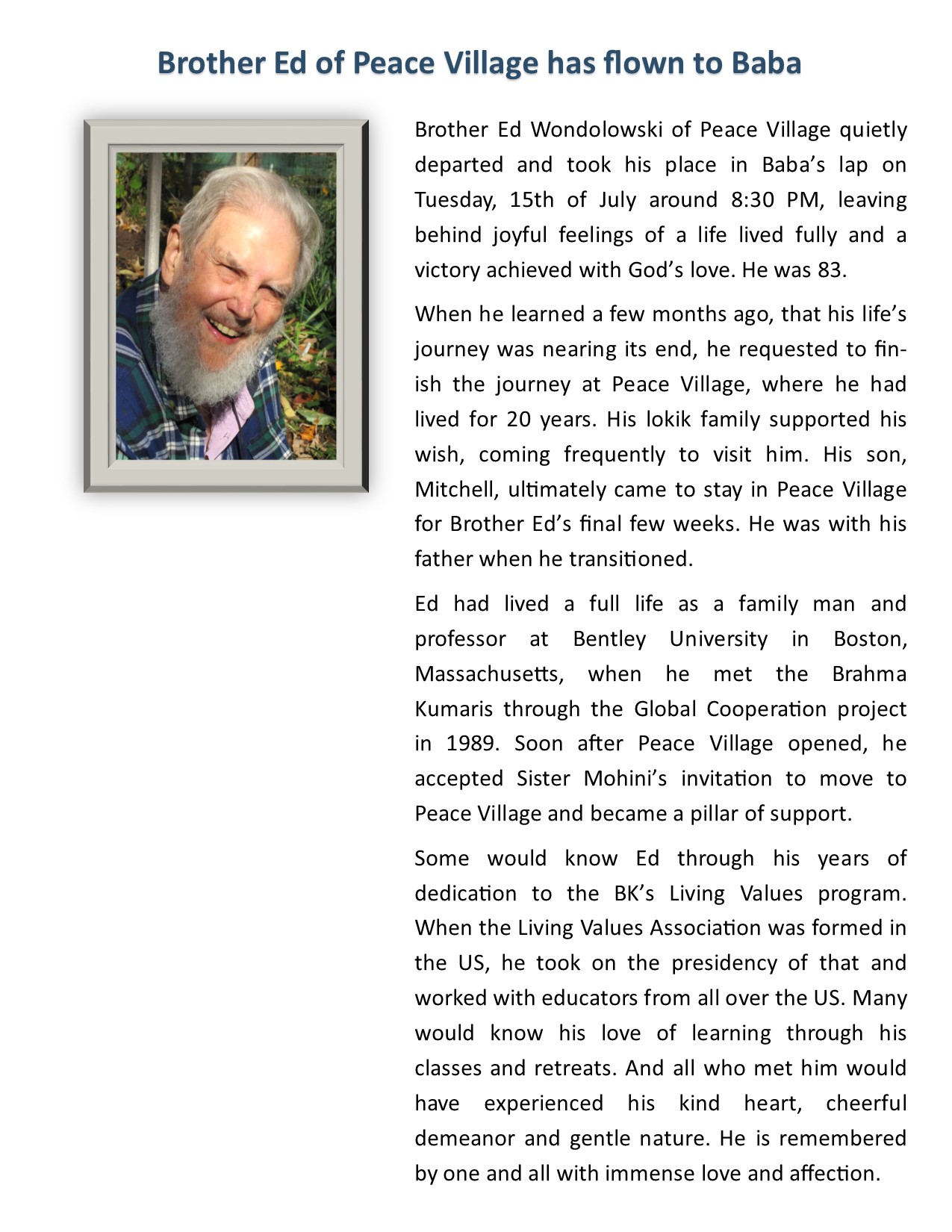 Bhog Message by Sr. Mohini
Om Shanti to All,
Thank you so much for your love -filled messages and blessings for Br.Ed's journey into his angelic role. Indeed his passing has left us all very touched and inspired to make the quality of efforts he did.
Please [click here to play] the recording of the lovely bhog message for him from Sr.Mohini in which Baba Himself describes the absolute purity and beauty of the soul and certifies him as a soul that never gave sorrow to anyone! Note that the message begins from 39:10 on the file.
With many thanks again,
In remembrance of One,
Kala for Peace Village family
**************************
Tributes to Brother. Ed
Dear Divine Family, Pl ease accept greetings of Baba's yaad ,
I am pleased to share the Service news from Taiwan & Hong Kong. It was an amazing experience to see how Baba's Instruments are doing service and revealing BapDada. It was also an opportunity for lots of Learning. In Taiwan, we participated in an event called Innovex Forum -2019, professionals from168 countries participated in this event. It was an opportunity to learn lots more about, technology, innovation, and other new things happening in the world and serve professionals from these backgrounds. Also attended Taiwan-India Co-operation Forum, and understood how strongly India and Taiwan are Connected. So, everyday was filled with so much of Newness and new things to learn.
Special Thanks to Janki Dadiji, Dr. Nirmala Didi, and all other seniors who gave this fortune to serve the Unlimited family and earn lots of Blessings. Heartiest thanks to all those, who helped in making this service tour a successful one.
Kindly enjoy the glimpses of service happened.
Thank You.
In Baba's Yaad
BK Savitha, Madhuban
********
I was thinking about Ed yesterday, because sister Gayatri mentioned that he has gone into a deep silence. It does feel sad because it will be a long time before we meet again in another costume.
The last time I remember seeing him was when he came to congratulate sister Indira for her birthday. Sister Indira was very touched.
Ed was a soul that commanded respect and inspired Love. He had a Divine intellect and had achieved a very high level of virtues and qualities. He always had this beautiful smile of contentment and serenity. He was humble and even though he was a very important Baba's instrument, he never radiated any superiority or ego. In 30 years, which is the same time that it took Brahma Baba to achieve the Karmateet stage, Ed achieved a level that we all want to achieve before leaving this costume. He will be missed but you never know if we will see him again as a little Brahmin in a brand new costume. I know for sure that Baba is holding him close in his journey.
Brother Ed: You are Loved very Dearly by Baba and the Divine Family. May you be in a castle of the womb and continue to shine like the Star that you are for the world.
Sister Naz
********
Br Ed set such a beautiful tone of love for the family and of keeping
Baba's main Shrimat of remaining cheerful. Many good wishes for the souls' continued journey and to all of you at Peace Village.
Love
Sister Jenna and the Washington Family
********
Om Shanti...Br. Ed was my pizza making partner while I was in Boston He made one mean pizza. He was part of the core group where I took birth and sustained this soul so eloquently... We will have bhog offering this Thursday for a very professorial brother at the center where this soul continues to serve Baba...
Thank you for informing and will join the PV family in spirit.
In Baba's yaad
Sister Lakshmi
********
Dear Family,
Br. Ed was a true Professor. He added so much quality and value to the Living Values program. His lectures were as smooth as silk. We would talk on and on about program design and adult learning. I learned so much from him.
I had the fortune to be in Madhuban (Gyan Sarovar) in November 2017, and the Professor was there. During lunch, we talked about the design of the Harry Potter program in Peace Village.
Dadi Janki one late morning gathered the Double Foreigners in Dadis' Cottage. The room was packed, everyone on the floor and standing room only at the sides. Br. Ed was given a seat on the couch. When it came time for toli and blessings, Dadi gave Br. Ed a big, pure, long, intense hug. Dadi gave lots of drishti to everyone, but Br. Ed was the only Double Foreigner she hugged.
He was thrilled afterward. I told him I would always remember the scene, and indeed we reminisced about it at later dates. It was still a highlight for Br. Ed. This is why I am sharing the scene with you.
Professor, I feel grateful that our paths met for many years in the Confluence Age. Thank you for all you've given. The heart is sending you much love and pure good wishes as you continue your journey.
In Baba's yaad,
Carol Gill
********
Over the years on this journey, I personally have taken quite a lot of inspiration from this sweet soul. Warm memories of pure love for the soul will remain imprinted in my heart. Wah drama! Wah Baba!.
We send powerful thoughts of good wishes and love as he flies into Baba's lap.
Sister Hansa, Margate, Florida
***********
I will miss Ed immensely. He has been a good friend and a wonderful partner in Living Values Education in the USA. He served many years as president of the USA LVE association, and then continued as treasurer. As a CPA, he always took great care to make sure everything was done legally. He answered phone calls and inquiries about LVE for many years, having obtained permission from Sr. Mohini to house the USA LVE office in Peace Village. I always loved coming to PV to do LVE workshops with him. He was the essence of friendliness, cheerfulness, lightness and a fountain of knowledge and wisdom with all. I will always remember and treasure Ed and his sweetness, gentle and constant cooperation and support, and incredible smile.
It's wonderful that we are all sending him love, peace and good wishes as he continues his journey . . . and there is wonderful comfort in knowing we get to do it again.
Love,
Diane
Please also see Diane's Tribute in the July LVEP Newsletter here http://onelink.brahmakumaris.org/north-americanews#heading_toc_j_0

Brother BK Indra Pratap (Aged 46) of Gyansarovar (Kitchen Dept.), Mount Abu left for Avyakt Vatan on 28-06-2019.
2 July 2019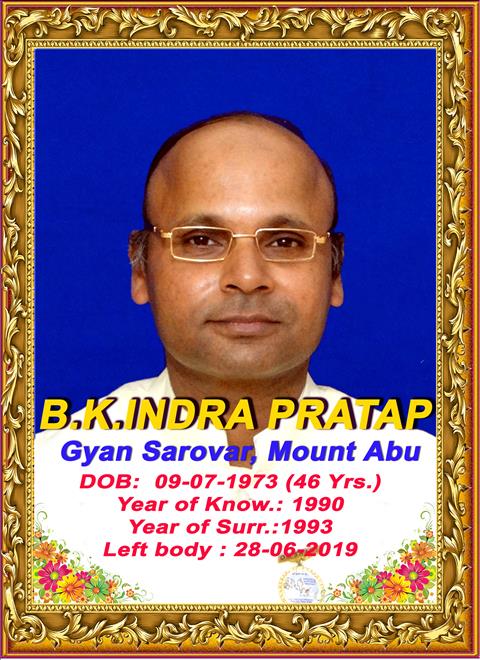 Brother BK Ratan Prakash Guptaji (Aged 94), Father of BK Gopal Bhai (Delhi / Shantivan) has left for Avyakt Vatan on 26-06-2019
1 July 2019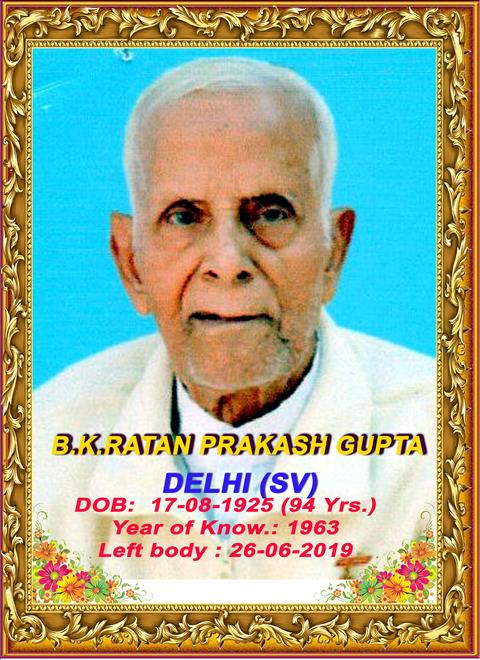 Passing of Raj Didi (Jalandhar), Sister Geeta (Madhuban Pandav Bhawan) & Sister Kanchan (Kolkata) on 12th June
15 June 2019
In this very fast-paced year 2019, many of Baba's unique jewels are abandoning their old bodies to become Advance Party instruments for unlimited service. June is also the special month for remembering the special activities and teachings of our sweet Mama and Dadi Shantamani ji and for this, special yoga bhattis have been taking place.
On 12th June 2019 , three souls left their bodies.
Raj Didi, In charge of Jalandhar Subzone (Punjab)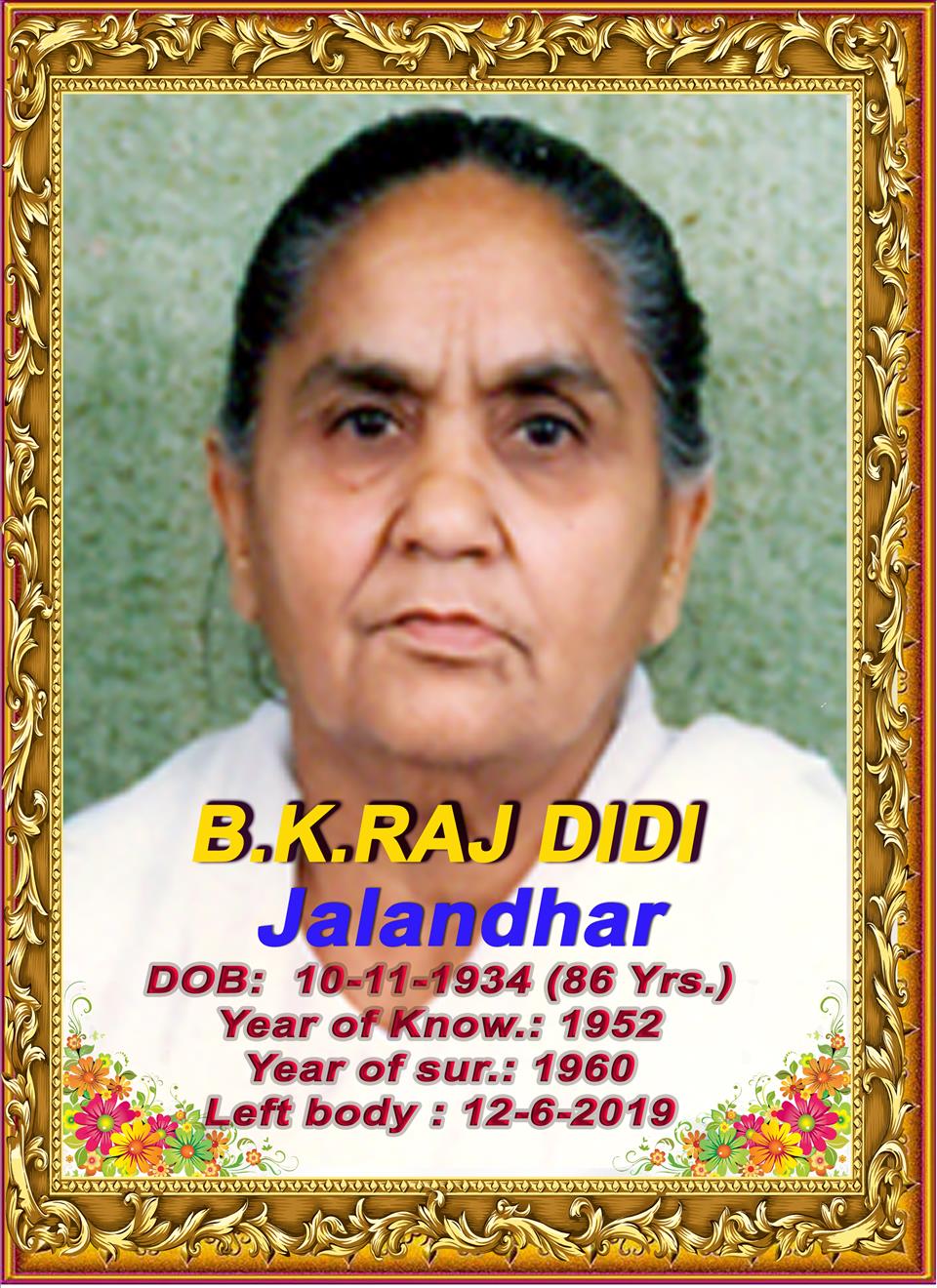 Born in 1934, Raj Didi took spiritual birth in 1952 directly from Brahma Baba and sweet Mama, and dedicated her life to Godly service in 1960. She was a right hand to Dadi Chandramani. She was instrumental for a great deal of service in Punjab and is irreplaceable. She had been ill for some time but finally left her old body and went to the lap of BapDada on 12th June. Her last rites took place on June 13th at Kapoorthala Chauk, Harnamdaspura.
Click on below image to watch Raj Didi giving inspirations (prerana) (Hindi only, no subtitles) on YouTube: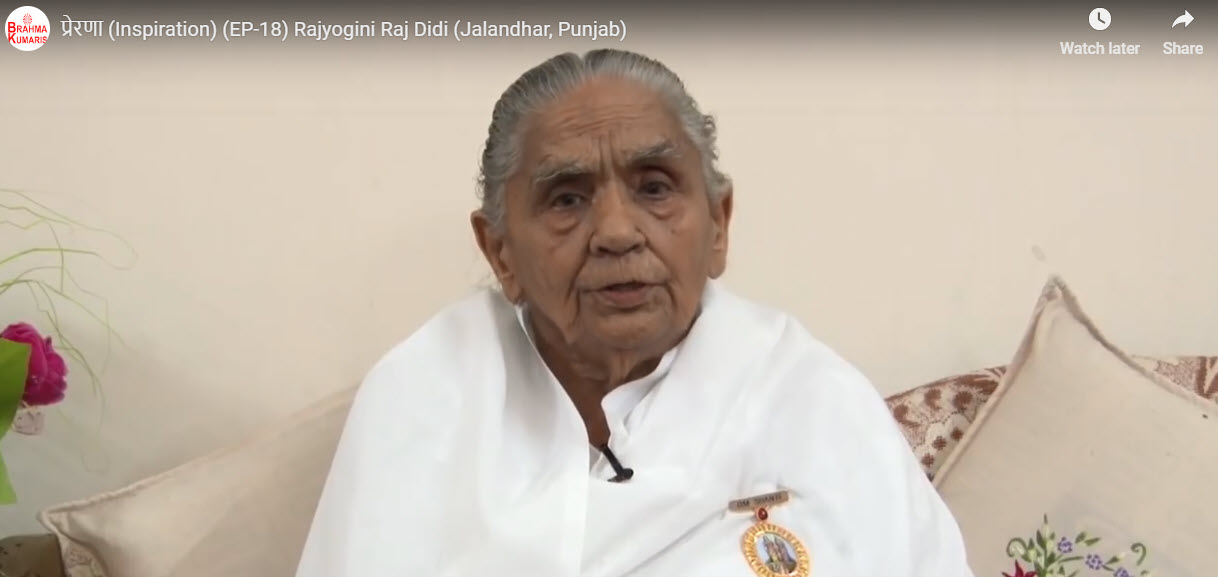 Sister Geeta of Pandav Bhawan, Madhuban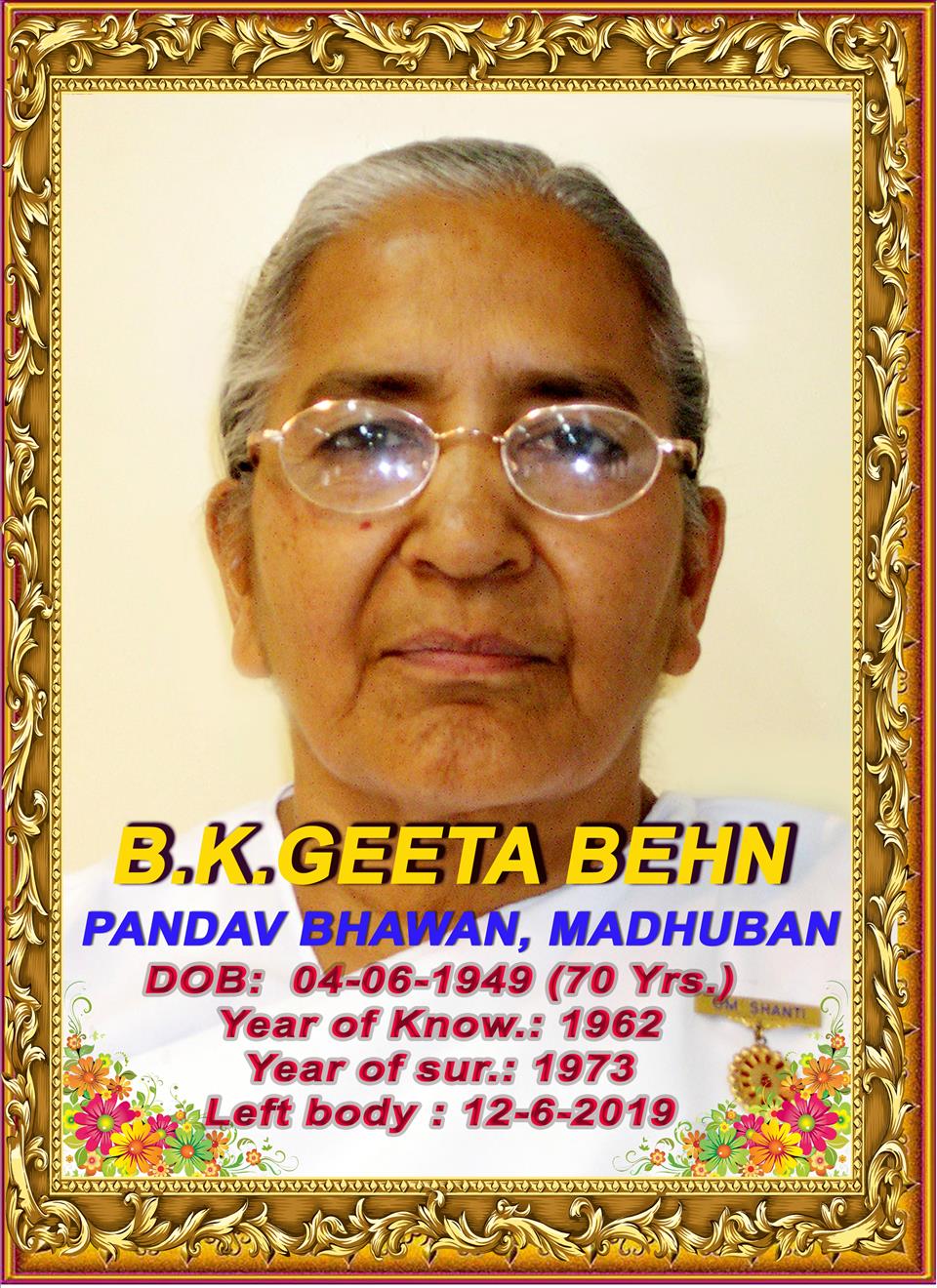 Geeta Behn, lokik younger sister of Br Mohanbhai Singal, also left her body on 12th June. She served in the small VIP dining room in Pandav Bhawan, Madhuban and had been engaged in serving food there that very day. At about 11 p.m. she began to experience shortness of breath and in a short span of time left her old body and went into Baba's lap. She was 70 years of age and had had heart problems for some time. Geetabehn's entire family came into knowledge in 1962 and Geetabehn dedicated her life in 1973. She received many blessings for her tireless service in Madhuban. She has an elder sister in Lucknow and a niece who lives in America. On the morning of the 15th June, in the presences of her lokik and alokik families, she was taken around the four dhams of Madhuban and given a final farewell.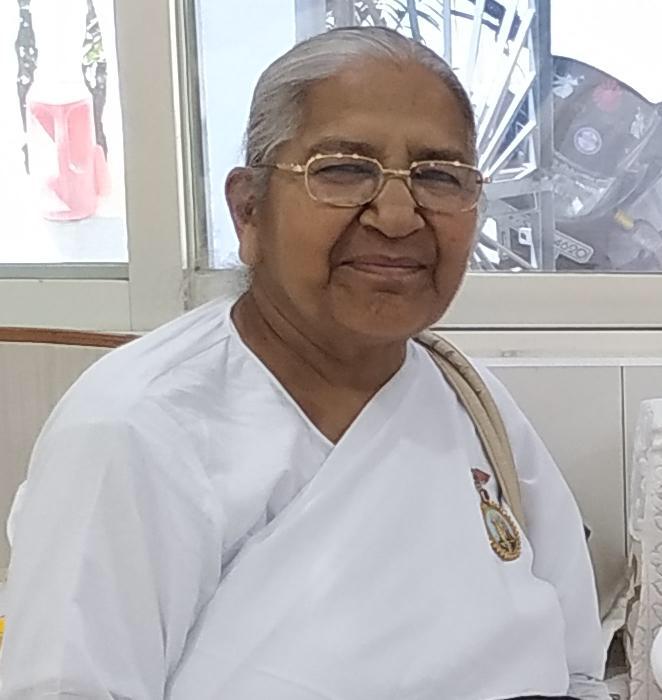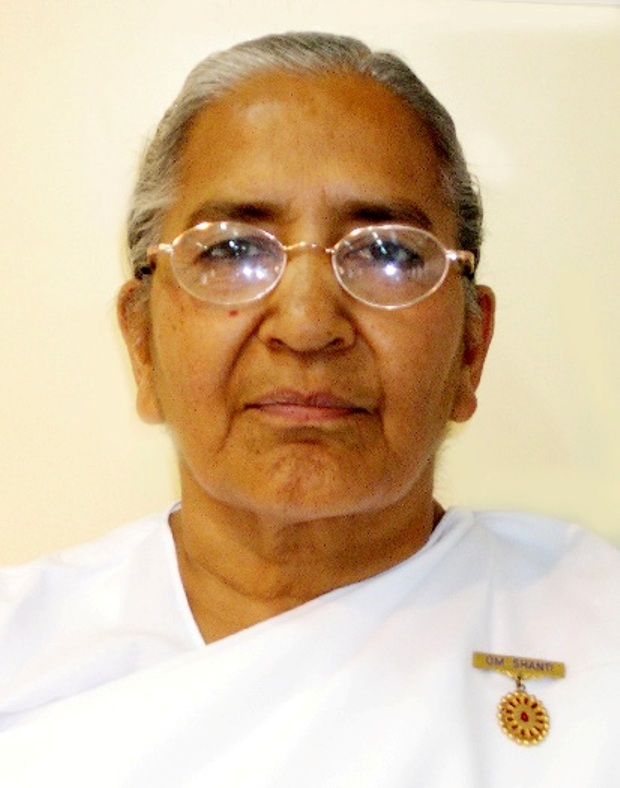 Sister Kanchan of Krishna Nagar (Nadia), Kolkatta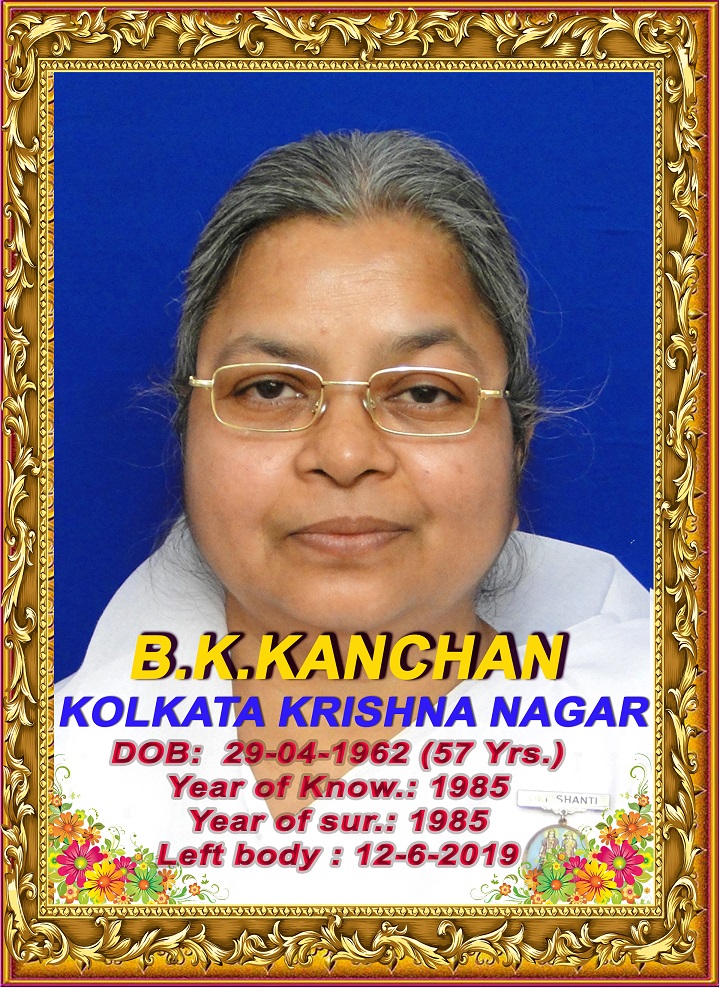 Sister Kanchan, who received knowledge in 1985 and was just 57 years of age, also flew to Baba on 12th June. Her health had not been good for some time.

Rameshbhai of London Has FLown to Baba
12 June 2019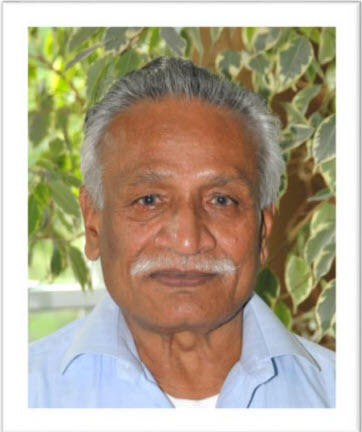 Dear Brothers and Sisters,

This is to share the news that Rameshbhai Patel (Sureshbhai) from London left the physical body on Wednesday 29 May 2019 at 8pm. He had a severe headache and his wife, Jasuben, called the ambulance and he passed away on the way to hospital, although he was very fit physically and there were no known problems.

Rameshbhai was born in Kampala, Uganda in 1938 and emigrated to the UK in 1972. He took gyan in 1977 and Rameshbhai and his wife, Jasuben, were both regular BK student at Upton Park centre when Anuradhaben and Shahbhai were co-ordinating the subcentre. In the last few years they had moved to Greenford, and were regular students at GCH.

Rameshbhai was a sweet and kind-hearted person and a father-figure to many. He was very humble and lived an uncomplicated life. Rameshbhai took very good care of his wife Jasuben who had cancer and health issues. He leaves behind a loving wife, Jasuben, two sons, Divyant and Ketan, and three grandchildren, Kaysha, Raahi and Rishill.

Rameshbhai's funeral took place on Thursday 6 June at Hendon Crematorium. We send all our good wishes and love, in Baba's remembrance, to such a special soul and his family.

With much love,
In Baba's yaad,
BK Jayanti
Click here to download full report.

Brahma Kumaris Offer Tribute to Rajayogi BK Sarla, Condolence Message from PM and Vice President of India
11 June 2019
Source: BRAHMA KUMARIS HQ Daily News! Edition of 07 June 2019http://bkdailynews.org/brahma-kumaris-offer-tribute-to-rajayogi-bk-sarla-condolence-message-from-pm-and-vice-president-of-india/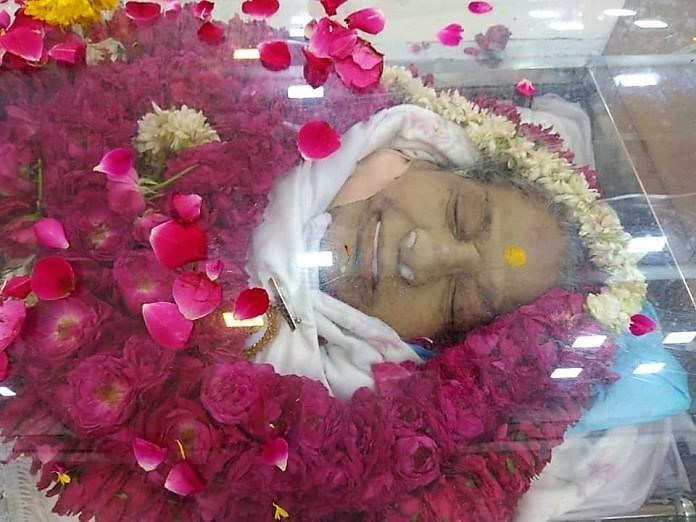 Abu Road (Rajasthan): Thousands of Brahma Kumars and Brahma Kumaris from different parts of the globe gathered together to offer loving tribute to Rajayogini Sarla Didi at "Prakash Stambh – Tower of Light" in the Shantivan Campus at the Headquarters of the Brahma Kumaris.
Prime Minister Narendra Modi on Thursday expressed his condolence on the demise of Rajyogini Sarla Didi associated with the Brahma Kumaris. The Prime Minister sent a message via Twitter saying, "Deeply pained by the demise of Rajyogini Sarla Didi Ji, associated with the Brahma Kumaris family. She embodied hard work, service and compassion. I am fortunate to have always received her good wishes. My thoughts are with @brahmakumarisHQ family and her followers. Om Shanti."
The last rites of Sarla Didi took place today at the Brahma Kumaris Headquarters.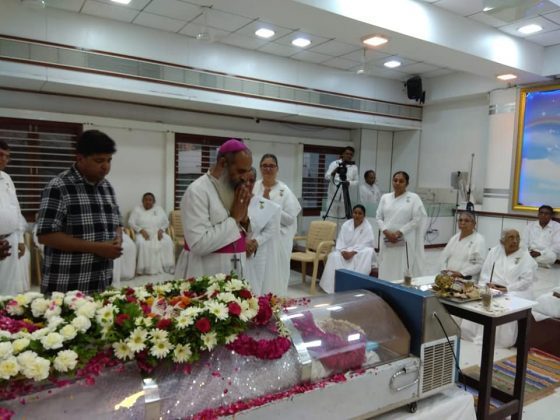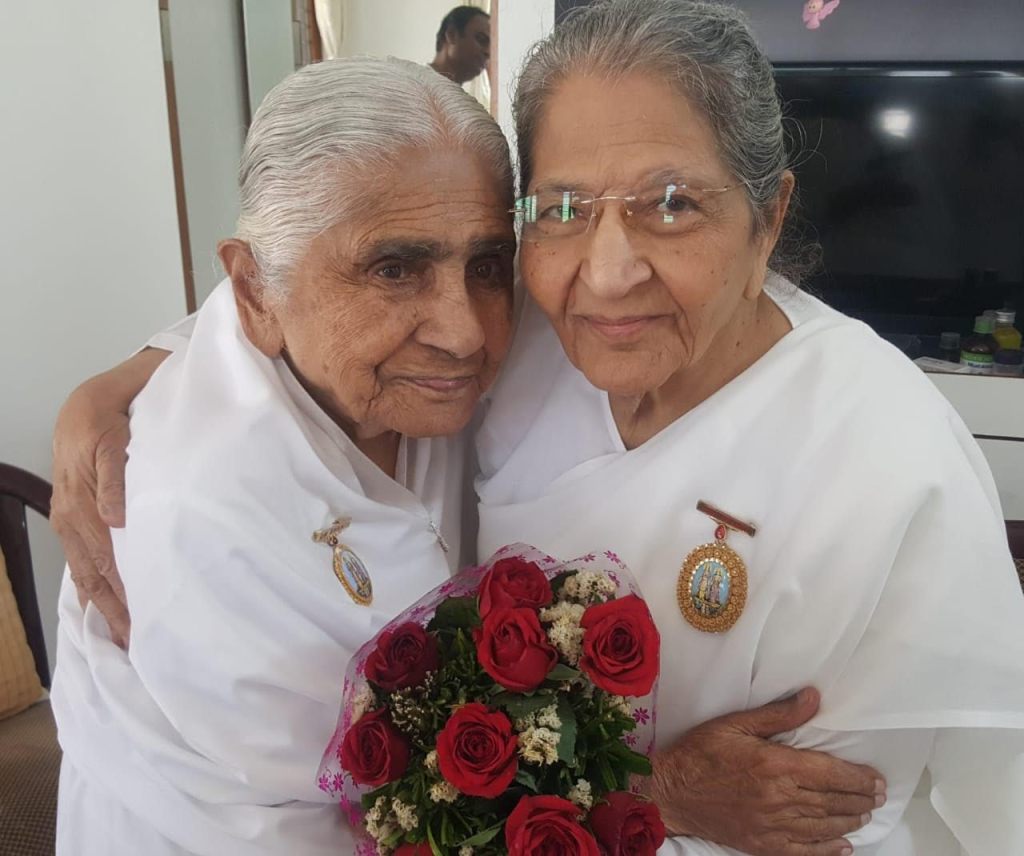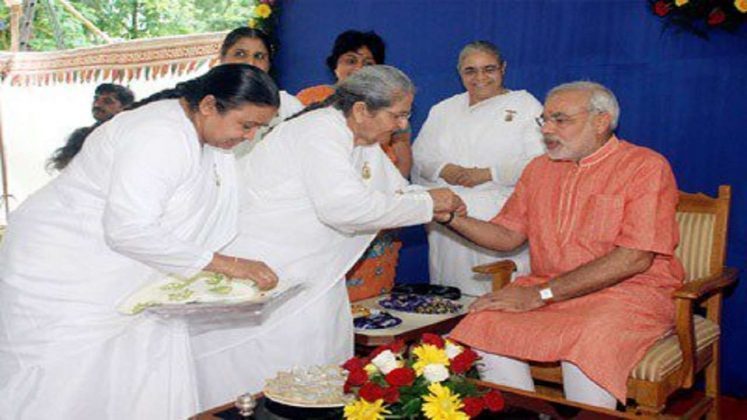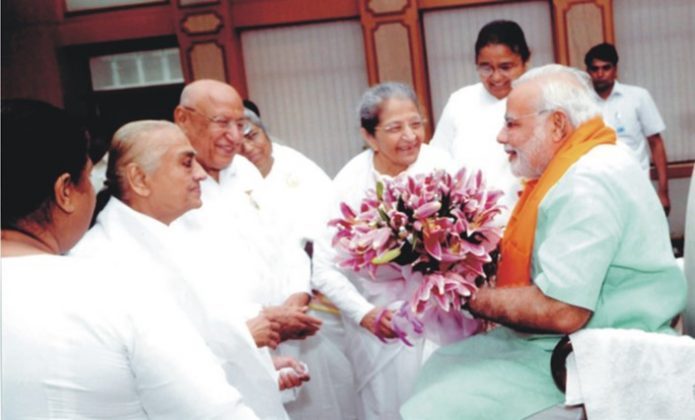 Respected BK Sarla Didi of Ahmedabad has Passed Away
06 June 2019
Dear Sisters and Brothers all over the globe, Please accept hearty Godly love and remembrances from Madhuban-Shantivan.
This is to inform you that our very, very senior and divine sister Brahma Kumari Sarla Didiji had been hospitalised in Ahmedabad for almost 2 weeks; as per drama, she renounced her chariot at 12.30pm on 6 June 2019, and flew to the Subtle Region.
Respected Didi Sarla was one of the most popular Brahma Kumari instruments in the Yagya, while being one of the Members of the Management Committee, Gujarat Zonal Incharge, as well as Chairperson of Scientists and Engineers Wing of Rajyoga Education & Research Foundation.
Her motherly divine personage and very loving care of everyone had endeared her to one and all. Her dedication towards Dadi Prakashmaniji, Dadi Jankiji, Dadi Gulzarji, Dadi Ratan Mohiniji, Dadi Ishu and other senior sisters and brothers was commendable. Her spiritual sustenance of hundreds of BK sisters and brothers was instrumental in creating a large number of dedicated, as well as loving and cooperative souls. She was always welcomed and given great regard by Shri Narendra Modiji, PM of India, Chief Ministers, Governors, and other Ministers of Gujarat, especially during the festival of Raksha Bandhan and other mega Godly Service programmes.
The final rites will take place on 7 June, further details of which will be sent later.
We extend our heart-felt respects and divine love to the angelic soul of Didi Sarlaji.
On Spiritual Seva,
B.K. Nirwair
Please watch Documentary Film (Prerna) of BK Sarla Didi. (Hindi only. No English subtitles.) Click on the below image to play the video.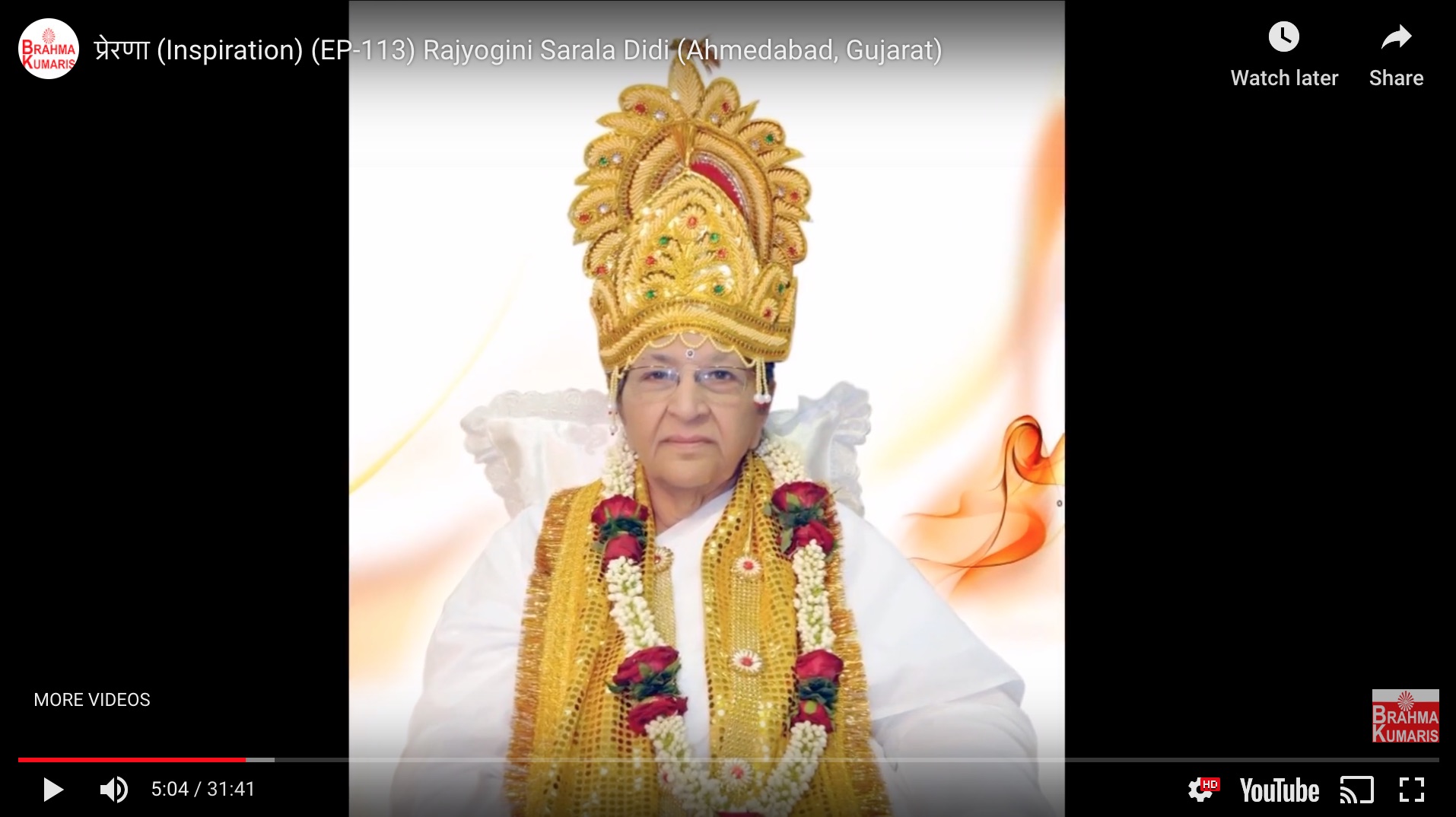 Tributes to Sarla Didi
Message for Sarla Didi from Dadi Janki - 6th June 2019 - 7.25 am London time
Dear Jewels, Om shanti and greetings.
Dadi was just now lying in bed and asked for a picture of Brahma Baba to be placed beside her on her bed (usually, the picture would be behind the curtains beside Dadi's bed). Then Dadi asked for the globe (rotating globe that Dadi received as a gift from Mohiniben (New York). Giving sakaash to Sarla Didi and the world, Dadi then requested that she would like to send a message for Sarla Didi to the world. The message Dadi specially recorded for Sarla Didi is downloadable here and written below:
Gujarat seva's instrument Sarlaben, I don't call you Benji, Didi, I call you Sarla. You are my first Didi that Baba gave me for service in Gujarat. This drama is predestined that in our effort for becoming karmateet and vikarmajeet, Sarla, you have been a good companion in this. You are an example in front of everyone. You have never been caught in the spin of Maya nor allowed anyone to be caught in it. You are an instrument who is a conqueror of Maya and a conqueror of the world.
On behalf of everyone, please accept my remembrance.
I am lying in bed and Sarla, you are also lying in bed, with me, are you not?
Om shanti. Om shanti. Om shanti. Thank you.
With lots of love from Dadi Janki,
Jasu Ladva
Condolence Message from BK Brijmohan, Addl. Secretary General & Chief Spokesperson of Brahma Kumaris, Mt. Abu
Dear Brahmin Family, Om Shanti.
Presently I am in Malaysia. When I learnt that our beloved Sister Sarla Didi left her mortal coil on 6 June 2019 and enquired details of how it suddenly happened. I remembered 'Drama'.
I came in contact with Sarla Didi more than three decades ago when my kidney operation was performed in Ahmedabad and I stayed at Sukh Shanti Bhawan. Thereafter we have been regularly meeting on various occasions, particularly as Members of the Brahma Kumaris Management Committee.
Sarla Didi had great administrative abilities. Her face reflected dignity, royalty and spiritual personality. She was a person of few words and always spoke softly and sweetly. She was a firm believer in building consensus.
Since I am based in Delhi, Sarla Didi came all the way to introduce us with Shri Narendrabhai Modi, when he first became the Prime Minister and moved to Delhi from Gujarat. In personal relationship, I found Sarla Didi to be always generous, accommodating, loving and decisive.
My loving homage to the great soul who built-up a strong network of service centres in Gujarat Zone of Brahma Kumaris.
In the service of humanity,
BK Brijmohan
Addl. Secretary-General
Brahma Kumaris, Mount Abu
Editor, Monthly 'Purity' Spiritual News Magazine of Brahma Kumaris
Chairperson, Politicians' Service Wing
Rajyoga Education & Research Foundation
Bhog message for Sarla Didi – by Shashiben – 7th June 2019
Om shanti. Today, as I reached the subtle region, carrying the remembrance of all of you, especially all the Madhuban niwasi Dadis, Senior brothers and all senior teachers of the Gujarat Zone, I saw the subtle region was beautifully decorated with lights. What did I see after a few seconds? Baba was coming from a distance from one side and on the other side, there was a path beautifully decorated with flowers on either side and Sarla Didi was coming from that side. As she was passing by the flowers, the flowers came alive and were welcoming her and creating a very beautiful design. As she reached Baba, Baba said: Come, My daughter who is seated on My heart-throne, come! Baba said: "My daughter seated on My heart-throne" with a lot of love. As Baba said this, both His arms opened and formed a throne, and in that, I saw Baba's and Didi's form. From up above, there was a beautiful fountain of light falling on them and they were being decorated beautifully. Baba was smiling and Didi asked: What is happening? Baba said: Child, today, even the angels from the subtle region are showing their love and the feelings in their hearts and minds. These rays of light of their feelings and love were decorating Didi very beautifully. What did Baba show me then?
There were three very beautifully decorated circles (dias). The first one had different pictures, the second one had various items of decorations. The third one had a small plant in it. Baba said: Child, look at what this is? Didi was very detached and lovely as she was looking at it. The first circle which had the different pictures were of all of those from Gujarat, from the top level to the bottom level, of ministers, VIPs and many other souls who were served (by Didi). She had given them so much love that they came close to the yagya and had some attainment from the yagya. So, today, they were sharing the feelings of their heart in different ways.
What did the second dias reveal? The dias had various items of decoration. Baba said: This child has used her virtues and qualities and through her interaction and actions, she has been an example and has created the lives of many souls, and on this day, she is considering her live to have been great and completely transformed. That it has taken her to greatness.
On the third dias, there was a small plant, and just as Baba asked her to look at it, in a few moments, that small plant became very big and every branch was beautifully decorated with lights, and it kept on growing. She was looking at it wondering what it was. Baba smiled. She asked: Baba, what is this? Baba said: Child, Baba had this bhavna in you and sowed the seed with a pure thought, in Gujarat, and that seed was made so fruitful and so elevated, that today, not just Gujarat, but the whole world, a lot of service has taken place in the world from Gujarat. So, today, all the souls of the world are visible on this tree, in the form of lights. She was very detached and lovely and said to Baba: Baba, all of this was Your work. As she said this, Baba gave her a garland, and as she was looking at each flower in the garland, she was wondering who is in which number.
Baba asked: Child, which number are you in? Every time Didi would look at a garland/rosary, she would try and figure out who is in which number. Baba asked her: Child, tell Me, which number are you in? She said: Baba, wherever You sit me, I will sit in that number. As she said that, all the jewels of the advanced party came in front and all the Dadis and seniors who are instruments at present came in front and all were showering her with flowers. Baba said: All those who have gone into the advanced party, Mama, Dadi, Didi and many others, this child has served all of them altruistically with so much and because of this love, she was so close to all of them, that together with Baba, each one had Didi's love merged in their hearts. Today, they had all come to the subtle region to give a return of that love. I then had a thought in my mind. Have all of these souls of the advanced party come to take Didi? Baba said: What are you thinking? I replied: You took Didi away so quickly. Baba was smiling and those of the advanced party were also looking on. Baba said: Baba and drama knows what is the part of this soul. Within the drama, from the beginning, this soul has played a special part, and even now, till the last moment, she has been playing a special part, and Baba and drama is giving her a special part now too. Baba, the children and those of the advance party know what she is going to do now because from the beginning, the child has always been saying "Ha ji", she has always been co-operative with everyone, a tireless server, humble and didn't have the slightest ego and gave everyone love from her heart. She has been doing all of this, and she has prepared the land of Gujarat with these qualities, and she had a special part in all the service that took place in all the land that was prepared. I then had a thought: Baba, Didi was in bed for so long, so I asked her: Didi, why were you in bed for so long? She replied: I was not lying in bed. Baba put me to sleep in the swing of love, and every day, Baba was giving me different experiences every day while swinging me in the swing, and together with that, Baba took to me to many countries of the world. Then Baba would tell me what service needs to be done in which corner. I then thought: Didi, which corner are you going to serve in? Baba said: Continue to sow seeds of pure thoughts in every corner. Sow the seeds of pure thoughts in every corner and the fruit is already emerged. Just as the child prepared such a big tree here with her elevated feelings and with the seeds of pure thoughts, now everyone in the world has to do the same. I then said: You came here without taking leave and you didn't tell anyone. She replied: Leave? Leave? She said this twice. I said: All your service companions and Dadis are saying this. She said: I didn't come with leave, but Baba called me to the subtle region and I was just enjoying this leave. Everyday, I was having a new experience at a new place, every day Baba would show me of the future service that is to take place in the foreign lands and in Bharat. I was feeling like I was attaining a lot. Then Baba said: Though it seemed to everyone that the child was just sleeping, but from the beginning, she had the habit of serving through pure vibrations, she continued to do that in an incognito form while lying there. In the last moments, she did not have any feeling of any type of pain or suffering of karma through the body. Baba said: In this Brahmin life, this child has played a special part – whenever anyone, whether a maharathi or a small child was not well, she stood by them tirelessly. The co-operation and love that she gave each one, her account of blessings has been accumulated so much that from the beginning to the end, she never felt any type of sorrow or difficulty through her body. I said: Baba, in the end… Baba said: No, she was completely detached and lovely. She has served others in their health and because of that service, she has always bene healthy, and she settled the karmic accounts of her body, namesake, through the body. I then said: Baba, everyone has sent their remembrance and I have also brought bhog. Didi had not eaten for a long time. So Didi said: Baba called me to Him in the subtle region, not just fed me, but filled me with all types of sweetness and I didn't even feel that I had not eaten. I said: Everyone has sent it with a lot of love. Baba said: Today, Baba is going to make this child accept bhog with His own hands. As Baba began to offer her, she said: Call everyone, call all the Dadis, all the teachers, all the sisters and brothers. Baba then made all of them emerge. All around Baba were the advance party souls, Dadis, senior brothers and instruments of the present time. On the other side were the main instrument teachers of Gujarat and other brothers and sisters who were her service companions. As Baba gave drishti, and Didi touched the bhog, it appeared in front of everyone and they all accepted it with a lot of love. Then she asked: Are all of you happy? See, I ate the bhog. You saw Baba was feeding me. She was speaking very sweetly in this way.
I then asked: Do you want to say anything? All the teachers have come. She said: Baba, You tell them. Baba especially said: The Father has been proud of Gujarat from the beginning. As well as having pride, Dadi's had a right over Gujarat from the beginning. They had a right and pride in Gujarat whenever they asked anything of Didi and she would make it happen practically in one second. She demonstrated practically carrying out whatever Baba and the Dadis said, doing it with love, and because of this, the account of blessings has continued to increase all over Gujarat.
Then Baba said: The speciality of Gujarat is unity. Baba said to Didi: Child, this unity was also very good, and now they have to become an example of unity in front of the whole world, and just as Baba said: Unity and example, a very beautiful circle of all the sisters emerged in front of Baba. It was as if a chain of all the sisters was formed. Baba said: This is a chain of unity and no one can break it. Let this chain always exist as an example. Let it inspire others to become like this also. Then I said: Your service companions from the centre, those who served you at the hospital, all have sent their vibrations through their pure thoughts, and all the brothers and sisters from Gujarat have sent love and remembrance, so she said: All of them belong to Baba. Just as Baba had the pure thought. She said: Baba, Let them all stay under the canopy of Your protection and Baba spread out His arm and all of them came under that canopy. Baba said: Whatever happens, put that in front of Baba and the instruments, and you will feel as though you are under the canopy of the Father's protection. The Father is proud, the whole divine family is proud. Then, Didi gave everyone remembrance. I then told her: All your beloved daughters who have always been with you at all time - Nehaben, Amarben and all the other kumaris, all of them are saying that it feels empty and are missing you. She said to Baba: Baba, call them, and Baba made all of them emerge and catching hold of everyone's hands, she put them in Baba's hands. Baba will make you do everything. Baba is with you. She said: Everyone gave me a lot of love, especially all the main sisters and brothers of the whole zone, she sent lots of remembrance for all of them. I then came back.
* * * Om shanti * * *
Listen to the Bhog Message in Hindi

News of Sister Gladys of Leeds, UK
28 May 2019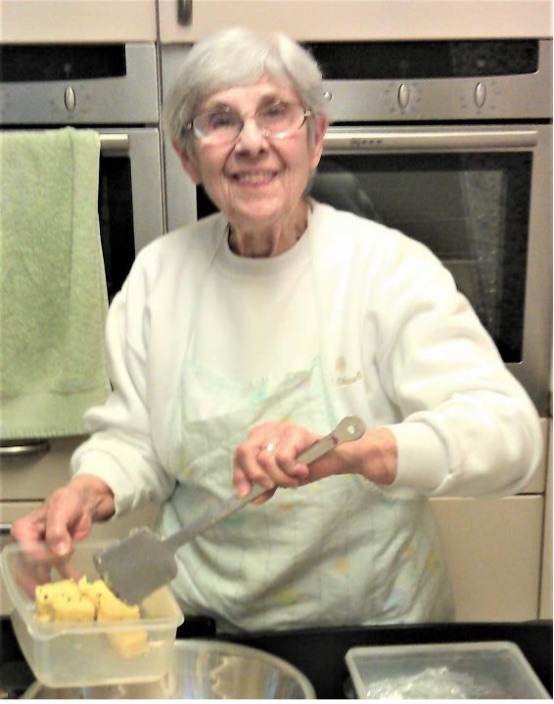 Dear Brothers & Sisters,
This is to share news that Sister Gladys of Leeds, UK, Baba's special gentle, loving and powerful soul, flew into Baba's lap at 1.10 pm on Wednesday 22nd May. She was aged 95.
Gladys was born in Leeds in 1924. She was a telephonist in the army during the second-world war and was posted down to South Heighton near Newhaven; where she worked in a secret military communication station deep under the Sussex downs. She met and married a Canadian soldier just after the war and as a 'War Bride' went to live in Canada in 1946 where she raised four children. The family then moved back to Leeds in 1962.
Gladys took the Raja Yoga Course at an Adult Education evening class in 1982. One of her fellow students was Cherry from Coventry. She had the fortune of visiting Madhuban and meeting Baba.
Gladys was also instrumental for her daughter Susan coming into Gyan a couple of years after Gladys, when she saw the positive change it was having on her Mother.
Gladys got on with everyone, always seeing their best. An accurate and ever ready soul, she worked tirelessly in Baba's house in Leeds, cleaning the house from top to bottom and making tolis – her 'Melting Moment' biscuits were 'world famous'! Gladys was also the 'go to' centre caretaker when David or Susan were away and was an instrument for many years to run an afternoon 'Health and Harmony' class for close friends of the centre.
Up untill the age of 90 Gladys lived independently in her own flat until she had a bad fall after which she then moved into a care home. For the last 5 years Gladys had been in and out of hospital, bravely overcoming and facing the many challenges to her body. Susan visited her mother daily both in the hospital and care home making sure she received the best possible care.
Everyone who knew Gladys, including the staff who cared for her, were touched by her lightness, sense of humour, kindness and sweet nature. She had a lot of love for Baba and the Murli and in her final months still found some way of sharing Baba's wisdom. Baba has now called the soul for some special service.
The funeral will take place on Friday 14th June at 11.00 am at Lawnswood Crematorium, Otley Rd, Leeds, LS16 6AH. Those who wish to attend, please email Leeds centre in the first instance.
With love in Baba's yaad,
Leeds BK family

News of Brother Medet from Turkey
16 May 2019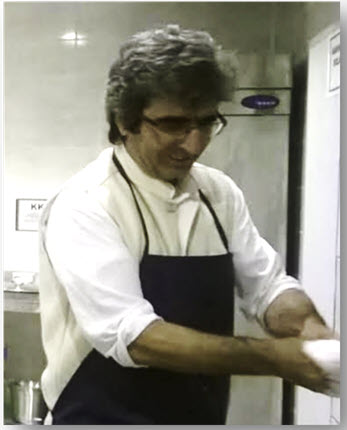 Dear Brothers & Sisters,
Brother Medet Genel took Gyan in Istanbul in 2005. He quickly became a firm, regular student of Baba and had a deep love and interest in spiritual study and understanding the depth of Gyan.
He was a keen karma yogi and a much loved member of Baba's family in Turkey, with his easy going and yogi nature.
Those who attended the retreats in Antalya may remember him in the kitchen, where he was the bread maker.
Medet moved to a town near Izmir for lokik family reasons and had been undergoing treatment for cancer for a couple of years. The soul left the body on 29 April 2019.
His wife, son and two daughters supported his BK life and continue to be close to the Brahmin family in Turkey. We send love and light to the soul and his family.

With love and regards,
In Baba's remembrance,
Yogesh, on behalf of the family in Turkey
Click here to download details.

News of Sister Anne of Holland
16 May 2019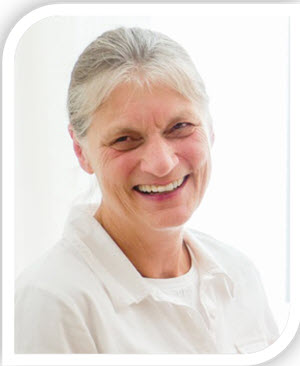 Dear Brothers & Sisters,

Our sister Anne was in her late forties when she came to the Brahma Kumaris and instantly recognised the essence of truth and love. She then spiritually surrendered herself to Baba and service.
Anne has been an example of a soul with pure intentions and a lot of love for a spiritual lifestyle. With great precision, she followed Baba's Maryadas, not taking anything for granted or considering it to be negotiable.
Her purity, cleanliness and love for perfection made her into an accurate instrument for others at several BK-centres where she served for over 20 years.
With her lightness, dry sense of humour and her ability to put things into perspective she managed to live a life of fulfilment, contentment and happiness.
Her immense love for God and service and her strong commitment to the task brought many treasures to the yagya. She supported Madhuban and the international yagya in a practical way by contributing to a number of projects.
A few years ago, Anne was diagnosed with cancer. Last year, when the disease had spread to other organs, she eventually had to be accommodated in a hospice for palliative care. During that time, she was surrounded by her spiritual sisters making sure that she got pure food to eat. They were meditating in her room and sometimes even through the night.
However, after 3.5 months she managed to return to Baba's House in Arnhem and was able to serve there till her last breath.
On the 10th of May the soul left peacefully, totally ready for her new service task, carrying the fruit of her selfless service with her.

Jacqueline and the Dutch Family
Click here to download details.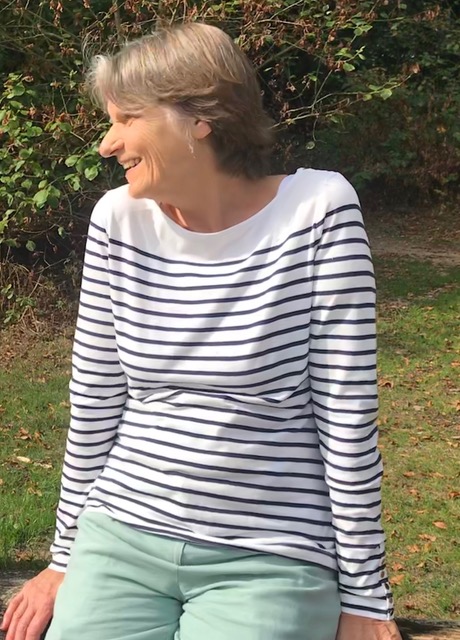 BK Bala Behn, Incharge of New Delhi, Vikaspuri-H Block has left for Avyakt Vatan
8 May 2019
Om Shanti Divine Angels,
Receive the sweet remembrances of Dadi Ratan Mohini Ji and all Madhuban Niwasis.
Rajyogini Brahma Kumari Bala Behn (Laukik Age- 58 Years), In-charge of Brahma Kumaris, New Delhi Vikaspuri H Block Sub-centre has left for Avyakt Vatan on 07-05-2019.
Our floral tributes to the Bapdada's lovely and serviceable departed soul.

Richard Vega of Peace Village Has Left the Body
2 May 2019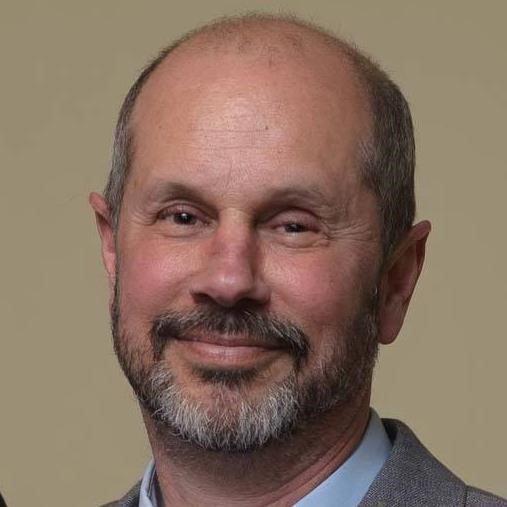 Richard Vega, a resident of the Peace Village Retreat Center in Haines Falls, New York, left the body and flew to Baba's lap. He had surgery a week ago to correct his upper respiratory tract. He died of natural causes and was discovered in bed in his room at Peace Village on May 1 at 9:30 in the morning. He was 55.

Richard grew up in Tampa, Florida, and came to the Brahma Kumaris at the Mind's Eye Museum in Tampa in 1988. He moved to Peace Village in 2008, where he lived year-round and supported the overall operations of Peace Village. Richard was a gentle soul, who was known for his silence, quiet nature and accuracy in being on time for whatever responsibility he was given. Richard is survived by a brother, Fausto Vega.

There is a private cremation on Friday and a celebration of Richard's life scheduled for Saturday, May 11, 2019, at Peace Village.

Kailash Mata of Pandav Bhawan, Mount Abu has Passed Away
1 May 2019
Beloved Bapdada's loving child Kailash Mataji left her old body in Ahmedabad on 27th April at 3:20 pm and went into the lap of BabaDada. She and her lokik husband, Brother Sunderlal, received sustenance from Brahma Baba and Mamma and have been dedicated in service to the Yagya since 1986 -- along with their two daughters, Sister Kusum and Sister Suman. Brother Sunder Lal left his old body in Madhuban some time ago. Sister Kusum has expanded service very well in Bokaro, Jharkhand.
Kailash Mata's age was 83 years. For some time she had not been feeling well and was being treated a hospital in Ahmedabad. The body was brought to Madhuban on the 27th and on 28th April, the soul was taken to all the four dhams of Pandav Bhawan and given a last farewell in the presence of her lokik and alokik family members.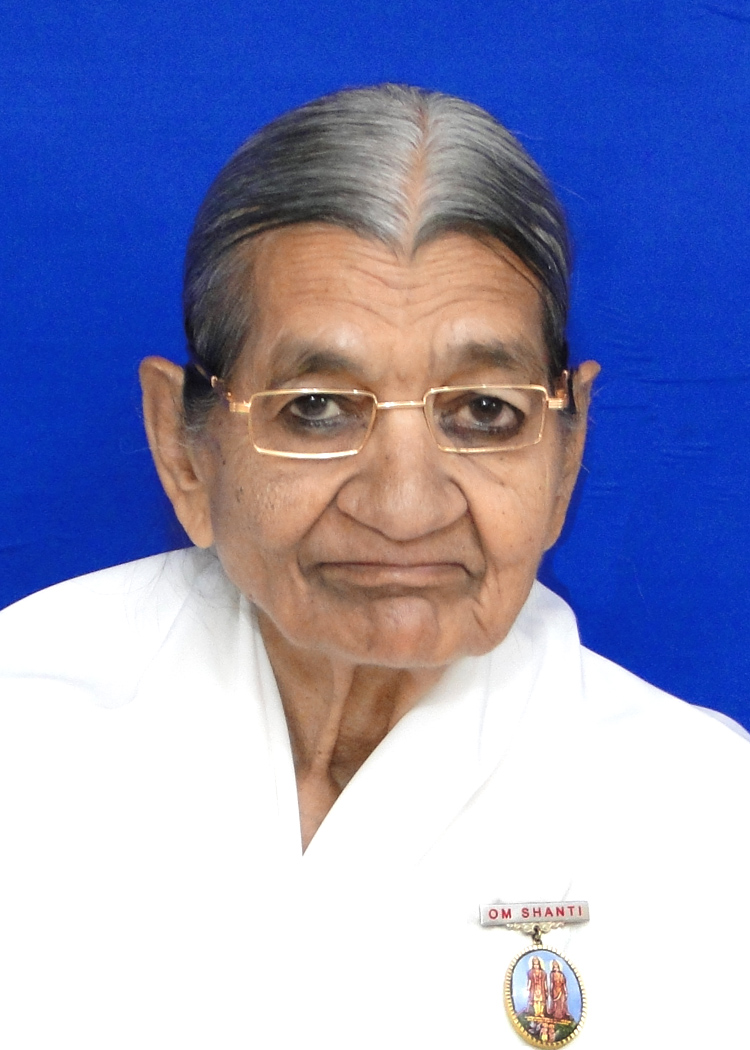 Brother Tyagi of Delhi Has Flown to Baba
18 April 2019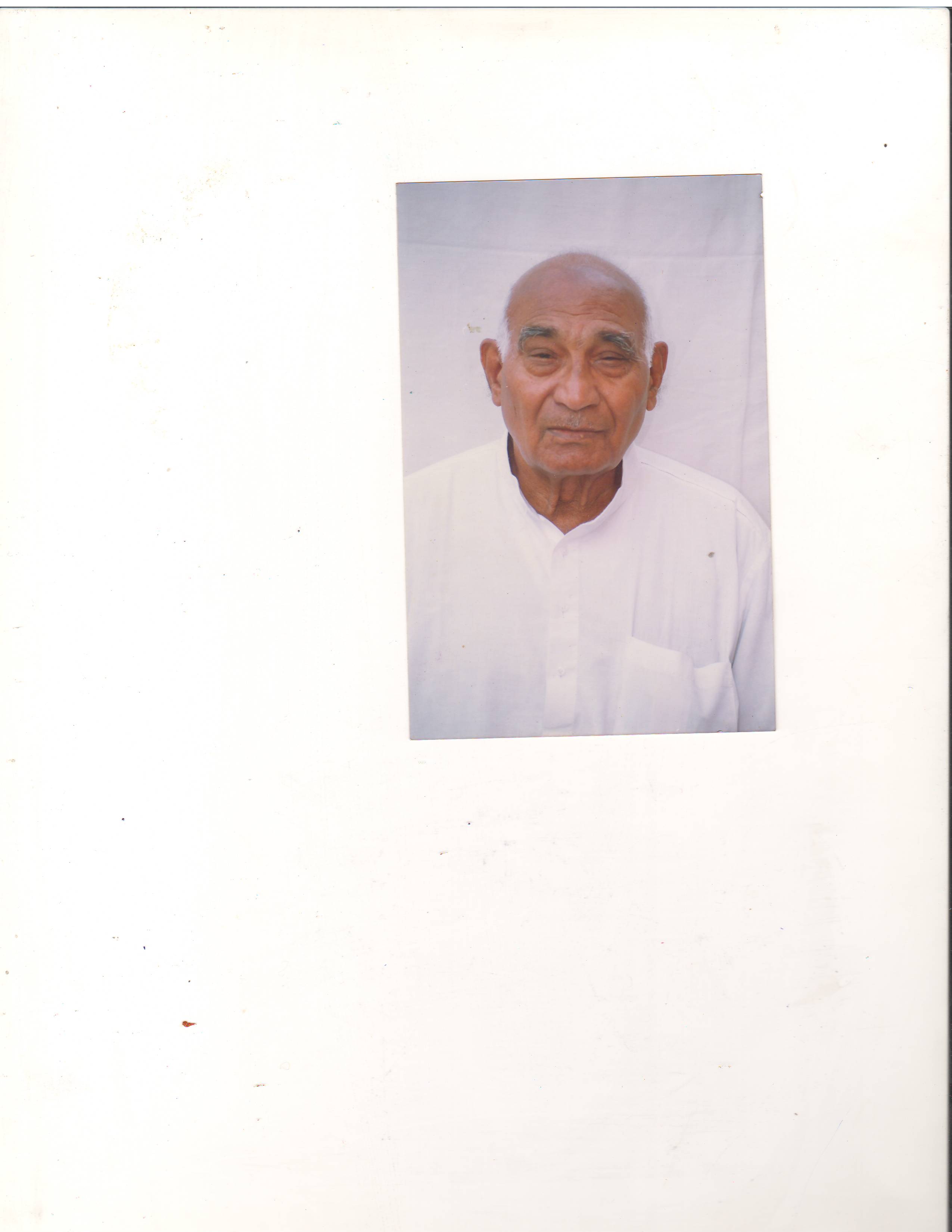 Respected Divine Brother, BK Tyagi was a loving and tirelessly serviceable child of Bapdada, who was born on 13th November 1917 in Uttar Pradesh. In 1956, while attending a talk by Mama in Kanpur, he had a vision of a her as a goddess and became a dedicated child. He was fortunate to receive spiritual sustenance directly from Mama and Brahma Baba. Due to that nourishment, he became instrumental for many mothers and kumaris to surrender to the Yagya.
In 1978, he surrendered his daughter (Sister Geeta, center in charge, Navsari, Gujrat) to the Yagya and surrendered himself as well at the Delhi - Shakti Nagar center, becoming a right hand of Brother Jagdish in service. For four years, for the benefit of his health, he also stayed in Madhuban. For the past seven years, following inspirations from Bapdada and Dadi Janki, he served through his powerful yoga vibrations at Navsari, Gujarat.
He left his old body on 13th April 2019 and went into the lap of Bapdada. He was the embodiment of solitude and renunciation, just like his name. The entire Brahmin family pays their deepest respects to him.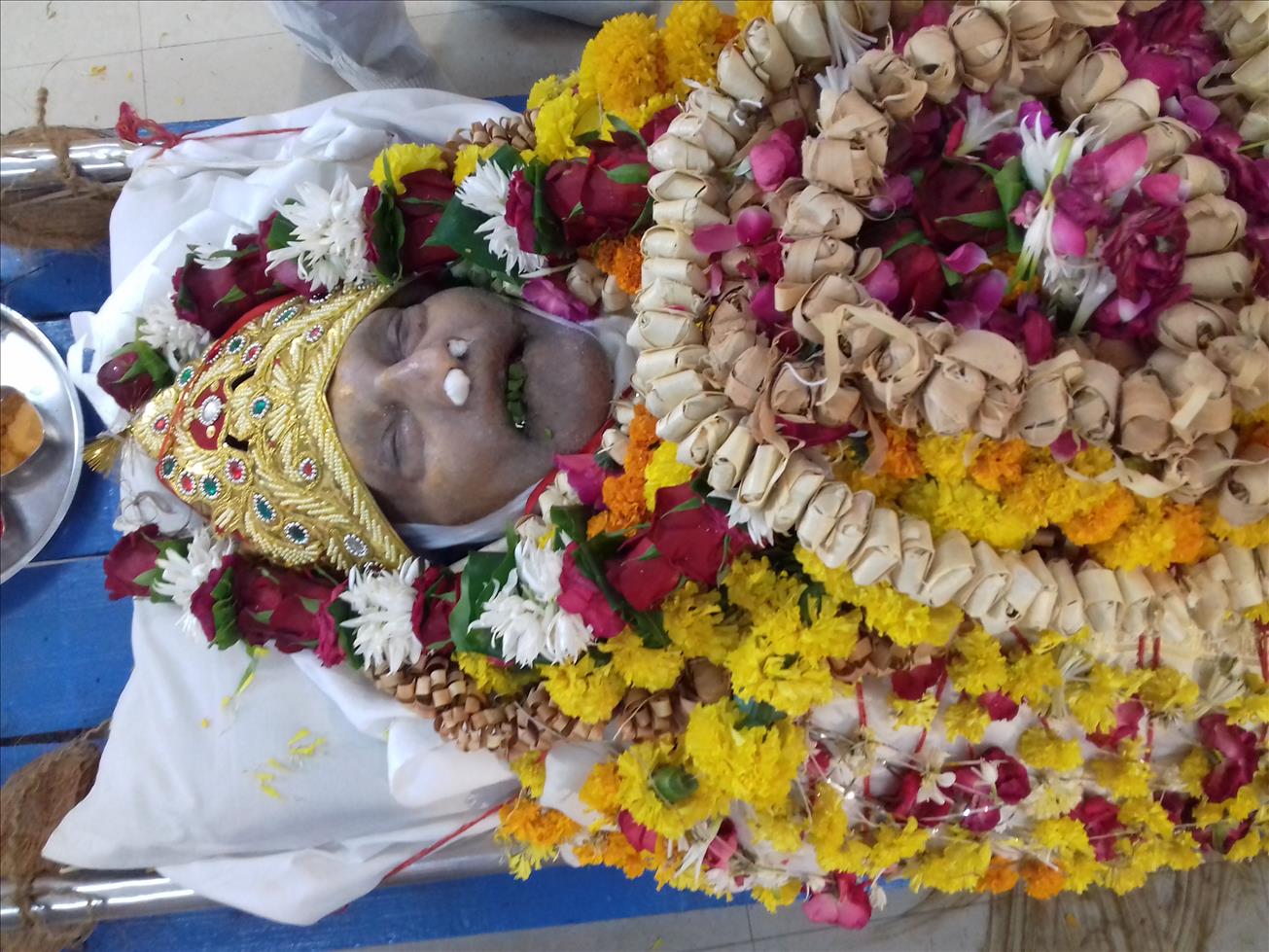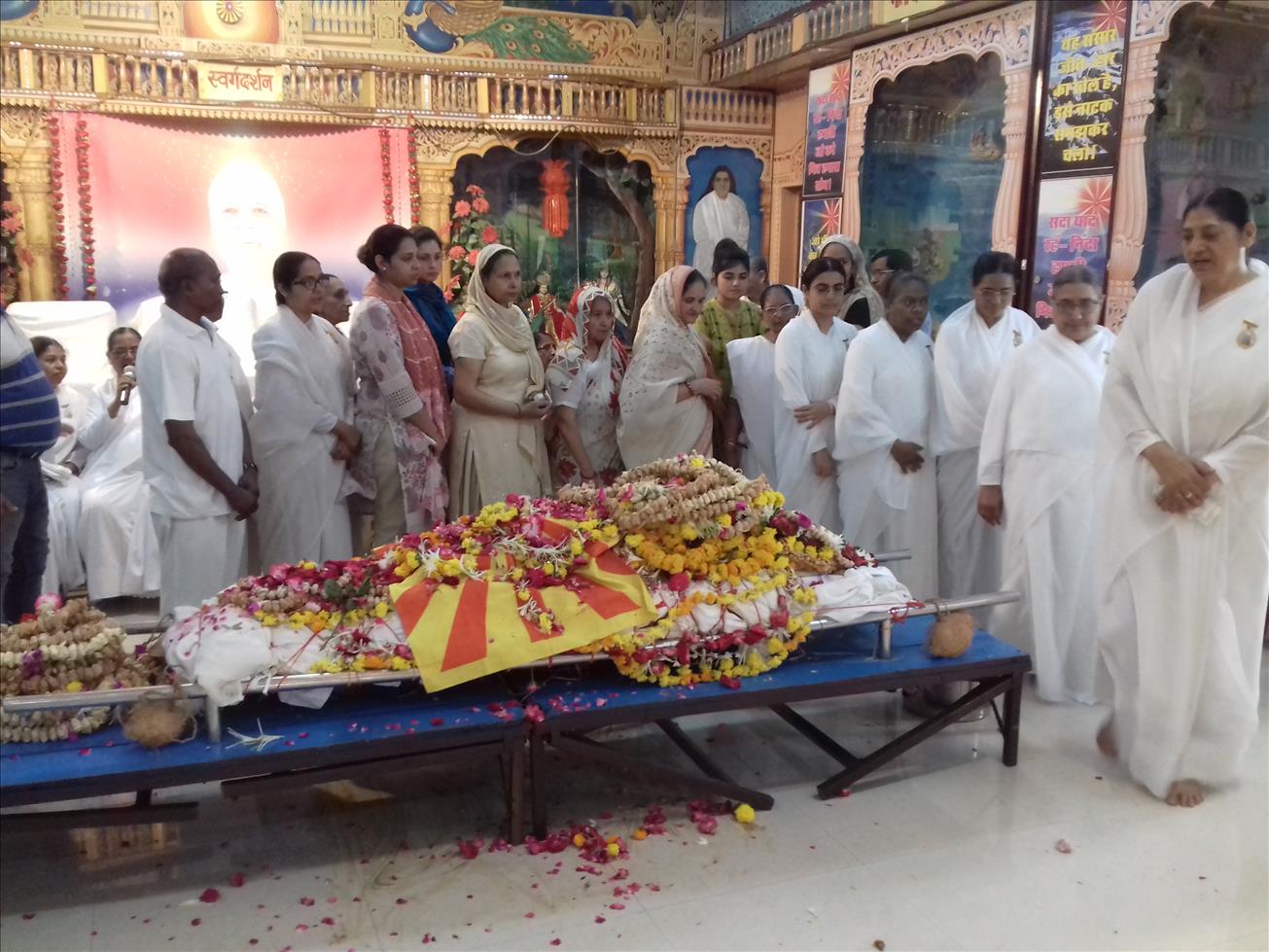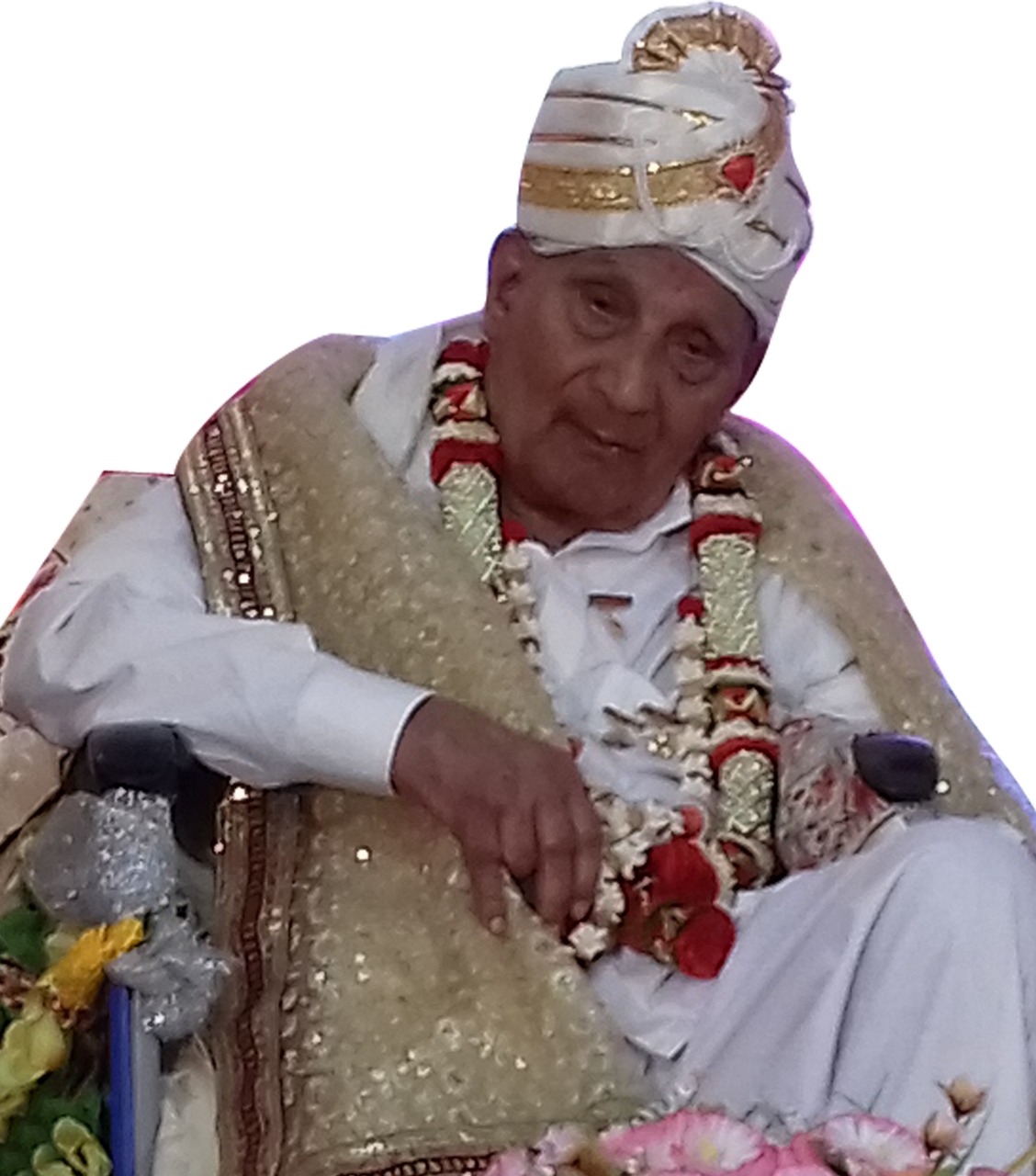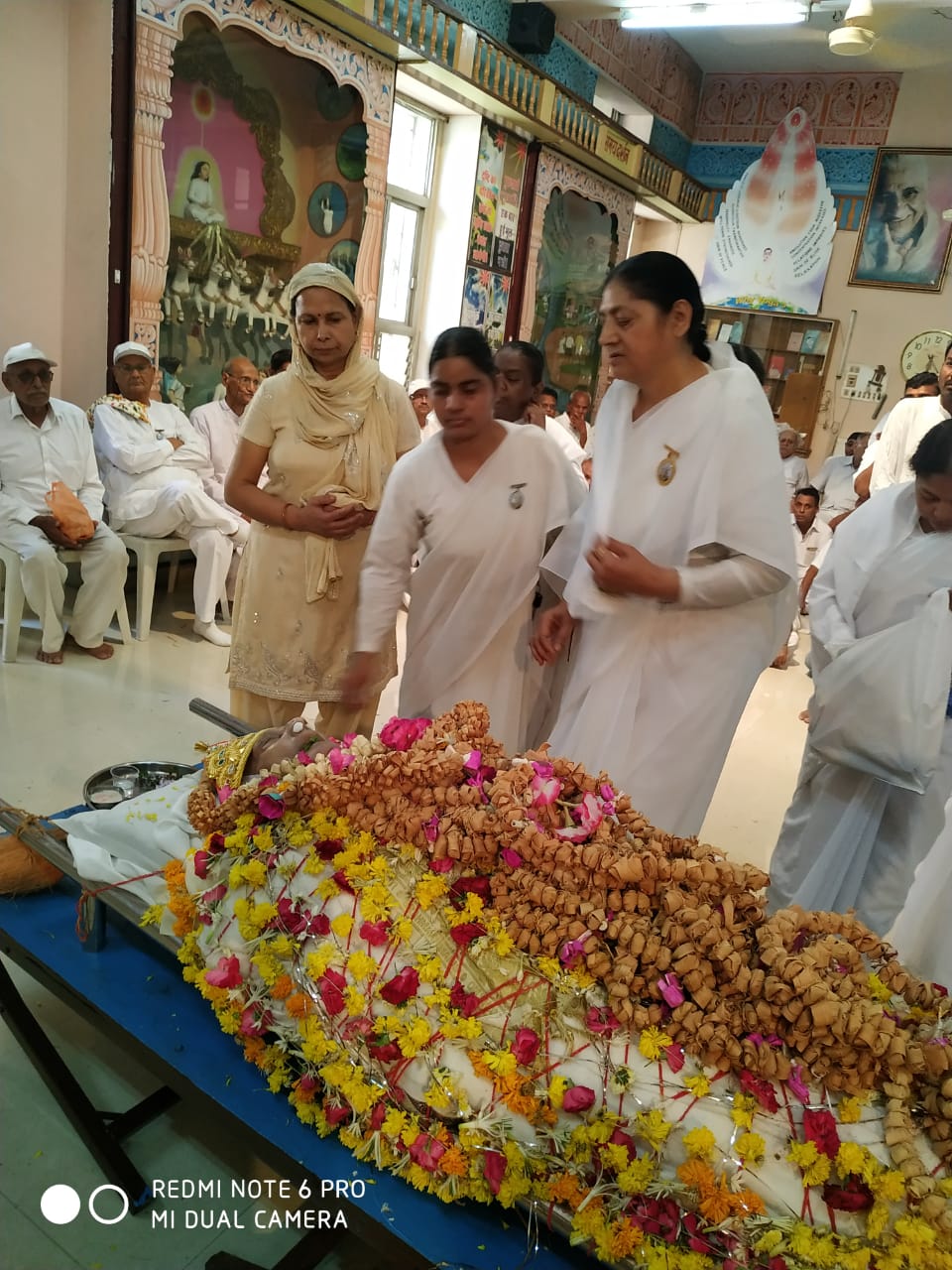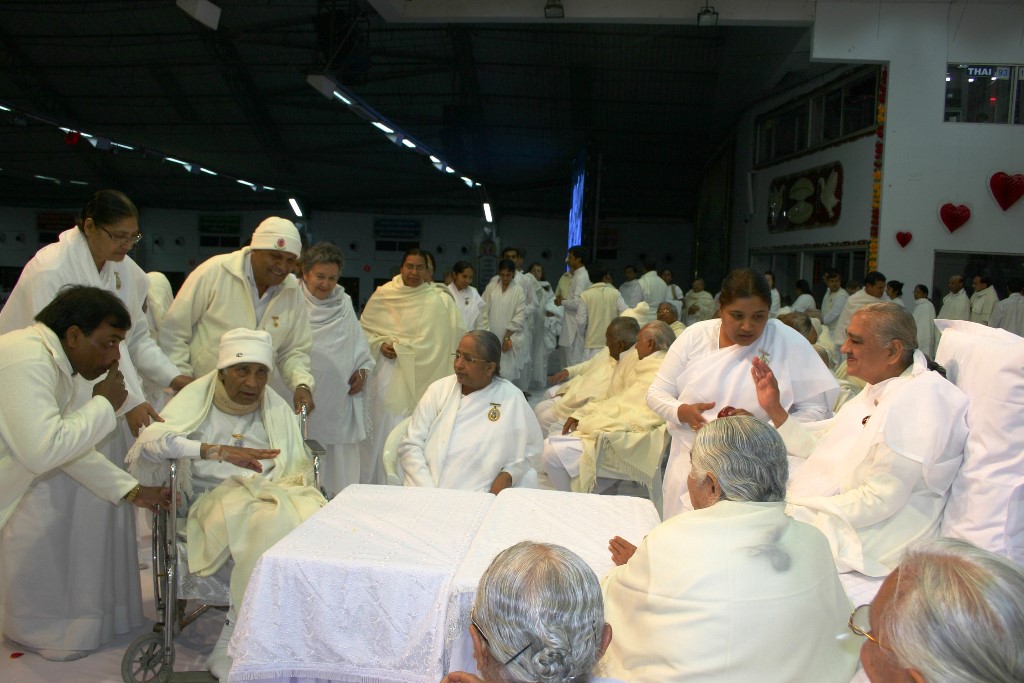 Br Nick Gent of Ireland has Flown to Baba
1 April 2019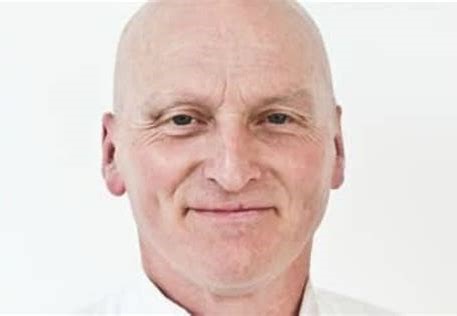 Dear Family,
Loving greetings. We are sharing news of Brother Nick Gent of Ireland. Nick knew that there was some sort of tumour in November last year, but things rapidly deteriorated over the past two weeks and especially over the past 2 days. The soul flew away to Baba on Sunday 31 March at 2.15am.

Nick was born in Newbridge, Co Kildare, Ireland on 6 December 1952, the middle one of three brothers. He studied geology in University College Dublin. He then worked on oil rigs in the Far East.

Nick studied Hatha Yoga and then travelled to India and it was in South India in 1978 that he met the Brahma Kumaris and took the 7 days course. Very soon afterwards he made his first visit to Madhuban. He then returned to London to prepare for service in Ireland.

For over 30 years Nick was Baba's very dedicated instrument in Ireland running the centre in Dublin. He brought many good souls to Baba and served many, many more. He had constant enthusiasm for service. He was tireless in giving sustenance to souls in whatever way he could. He was friendly with everyone, including with children.

In 2014 a non-residential centre was opened in the centre of Dublin and Nick moved to Rooskey where he stayed with Vera, herself a long term, faithful child of Baba. He continued to be very active in all aspects of Baba's service in several areas of the country.

Nick will be remembered for his unfailing optimism in the face of any challenge. He continually used gyan to remain cheerful and light. Nick had many motherly qualities and many will remember his cooking and baking with love and delicious delight! Nothing was ever too much trouble. He was firm and steadfast on Baba's Shrimat.

Many have sent messages saying how deeply Nick had touched their lives and how much they had learned from him.

The final farewell to Nick will take place as follows:
Reposing on Monday 1 April in Connell's Funeral Home, Church St, Longford, N39 KN66, from 2.00pm until 3.30pm followed by removal to Lakeland Crematorium, Dublin Rd, Cavan, for cremation at 5.00pm.

We fondly remember our brother and send all our loving good wishes for his onward journey.

With love
In Baba's yaad
BK Jayanti
Click here to download the details.

Brother Ishwar of Pandav Bhawan has left his body
23 March 2019
All of you must know this dearly loved, tireless child of Bapdada, who had been dedicatedly serving in Madhuban since 1977. Since Om Shanti Bhawan was built, he had been very lovingly serving as a "Guide" of Omshanti Bhawan. He used to meet and greet the brothers and sisters visiting the Bhawan with love, share stories of Baba with them and also provide groups with other guides for service. He also took care of the cleanliness of the Bhawan. He was very convincing and was loving to all brothers.
Since sometime he had been facing health issues but still he was always available for service. On March 19 or 20 he was admitted to the hospital for treatment. On Friday, March 22 at 5.20 AM, he left his old body and went into the lap of Bapdada. His physical age was 76 years. He was from Gujarat. His lokik family has reached. Today (22nd March) in the evening, after completing the journey of the four Dhams of Madhuban, the last rites of the body will be performed. All Madhuban residents and Godly family members offer their affection to the departed soul.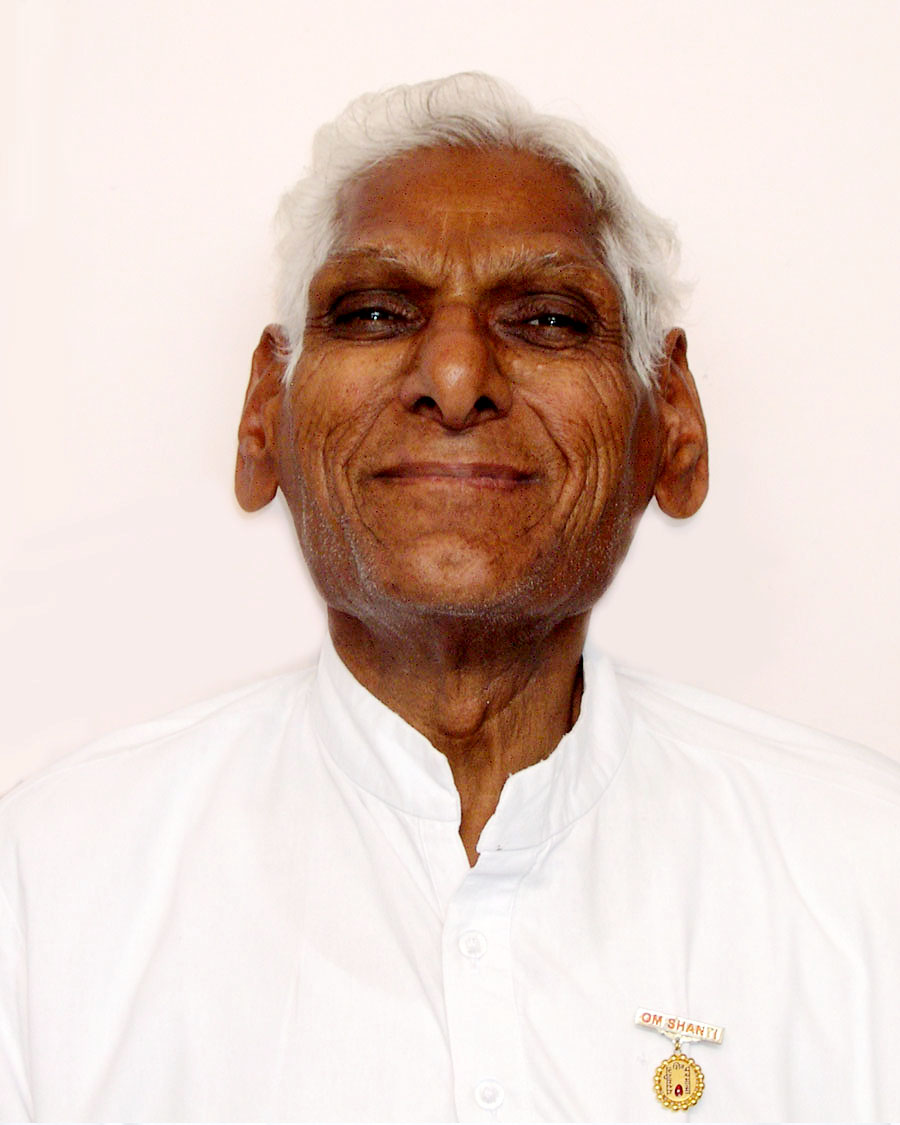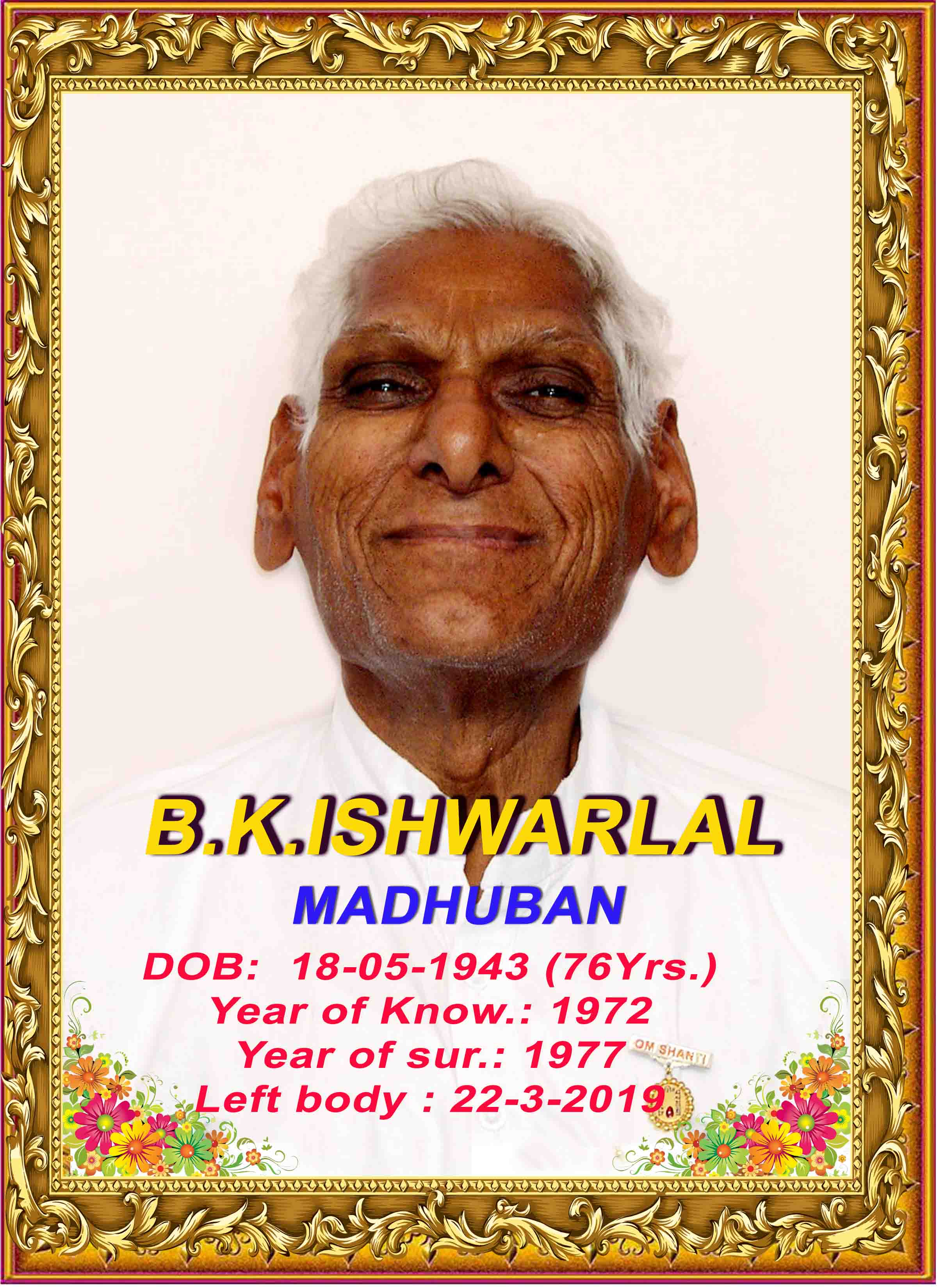 BhavnaBehn of DelRay, Florida USA has flown to Baba
20 February 2019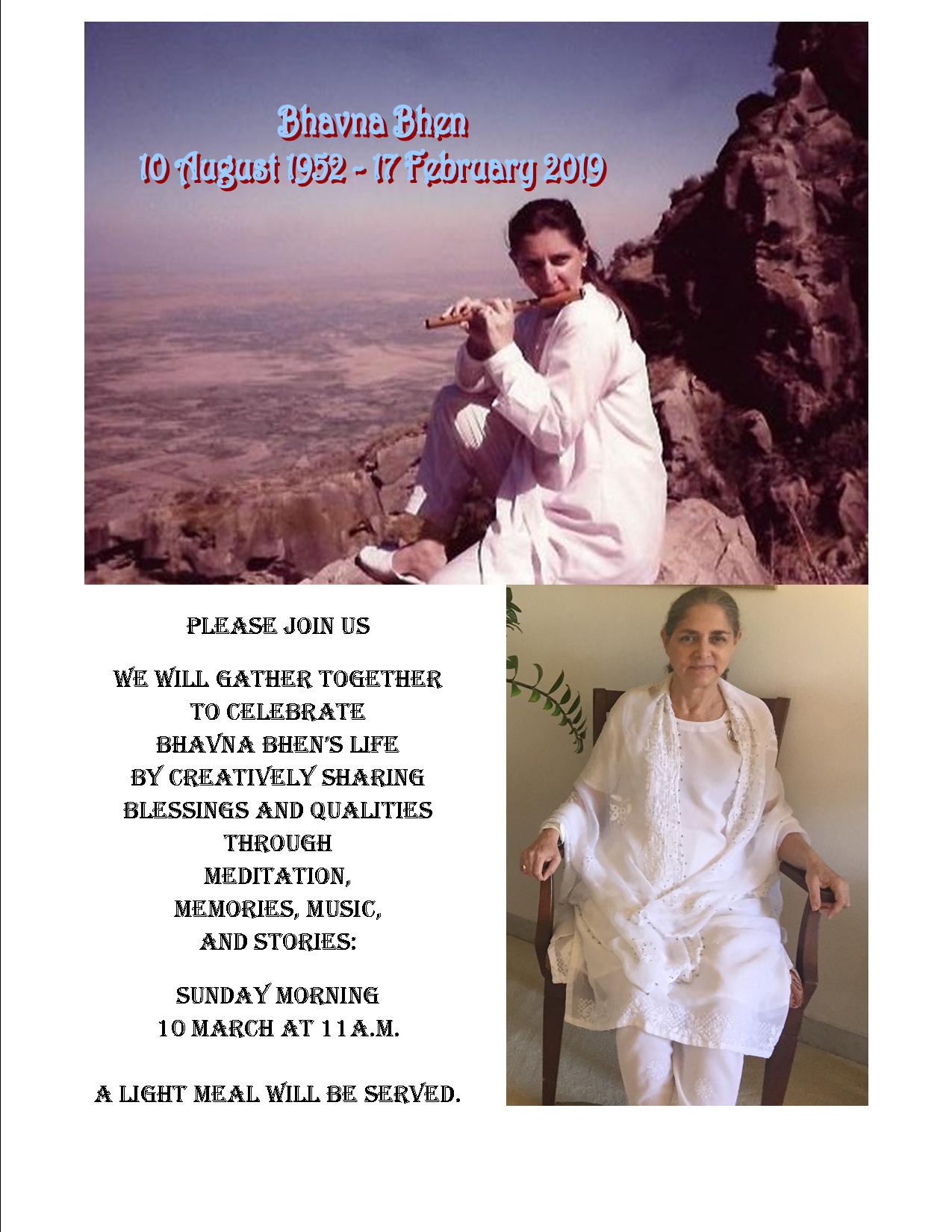 Tributes to Bhavna Bhen 10 August 1952 - 17 February 2019
Bhavna Bhen grew up as Barbara Gail Altz, in Yonkers, NY. Her beloved mother's name was Elva and her father's name was Leo. She was raised with her older sisters, Linda and Karen and her younger brother, Harold. Since her mother was Catholic and her father was Jewish, Bhavna went on to explore religion in her own way. It was important to her to know God - so much so that even though Bhavna couldn't afford the tuition, she still found a way to Hebrew lessons at the synagogue so she could learn more. Even though formal education really didn't hold Bhavna's attention, she always yearned for training in the arts, and she was artistically talented throughout her life. Her creativity knew no bounds.
When she was younger, Bhavna loved being the one in the spotlight who drew people in. She was the life of the party. In high school, her beauty and charisma drew the attention of her school mates and Bhavna was crowned Miss Yonkers High School. Even in high school, Bhavna was determined to explore be adventurous, and to live life to the fullest. One story Bhavna shared was how she decided which classes she would take in high school. She was determined never to take a typing class. And, she made it very clear what her reason was. Bhavna was determined never to be able to fall back into the job of being a secretary. On the contrary, Bhavna wanted to be a trailblazer. She could often be heard saying, "Ready Fire Aim." Bhavna embodied the essence of determination and courage.
After graduating from high school, Bhavna was on the move to California where she took college courses and loved soaking up everything she could. Befriending a group in California who was going to Hawaii, Bhavna joined the group and was off on her next adventure - Hawaii. Here she lived off the land for about a year enjoying the beauty of her teepee and the rich black sand of the beaches of Maui. In Hawaii, she experienced an incident when someone stole her belongings; yet, and so true to her spirit, Bhavna experienced immense liberation in this time of owning nothing.
After Hawaii, Bhavna moved to Florida.
As time moved on, Bhavna continued to dream, to challenge herself, and to overcome any and all obstacles. She absolutely always gave everything her all. It was no surprise when at the age of 20 - when all the other little girls had already had years of ballet lessons - that Bhavna decided to pursue her love of dance and studied ballet. She never once stopped to think how far behind she was. Bhavna always focused on how far she could go. And she did! Bhavna became a ballerina, and performed on-point with a ballet company. Touring after four years of ballet training is absolutely unheard of especially at an age when many ballerinas are retiring. Along the way she also learned how to play the flute and the guitar. Bhavna's success reflects her own personal commitment, dedication and her own personal motto: NEVER GIVE UP!

At the same time, Bhavna continued her quest to know God and frequently gathered with a small circle of meditators in Florida. In this group, she also met a 2 1/2 year old child, Kymberly, and her mom, Naomi. They would all remain connected for the rest of Bhavna's life. The meditation gathering was held in a ladies exercise studio and was led by a woman who had profound experiences when her husband passed away. It is here that Bhavna came to understand the three keys of knowing God were: Meditation, Vegetarianism, and Celibacy. And this understanding came to Bhavna 20 years before coming to Brahma Kumaris Raja Yoga.
Bhavna's pursuit of dance training led her to Chicago where she did ballroom dancing, and where she met her husband to be, Craig. Together, they settled in Florida, where she gave birth to her beloved son, Gabriel; Bhavna relished every aspect of motherhood. Along with motherhood, Bhavna continued to embrace her passion for the arts. In addition to dancing, Bhavna loved to express herself as an actress on the stage; how thrilled she was - and how honored she felt - when cast as the leading lady in many plays. Philosophy was yet another source of exploration for Bhavna. She explored many different philosophies, and read different scriptures about different paths to God. Also, Bhavna spent some time in Missouri with the Unity training that is an aspect of mystical Christianity.
After a point, Bhavna made the decision to move to California with her Gabriel so she could more fully pursue her aspirations of acting. While there, Bhavna also worked as a director and choreographer. At this time, and as exciting as the dreams of theater may be, Bhavna felt the intense pull of spirituality which drew her to a form of meditation - one that went beyond all the physical masks and reached to the depth of spirituality within the soul. Ultimately, Bhavna would leave California and travel to India. Having heard from Craig about the raja yoga meditation, Bhavna was eager to learn and decided to travel with Craig and Gabriel to India to the headquarters of the Brahma Kumaris World Spiritual University. Always ready for any challenge, Bhavna studied and learned the entire Foundation Course while on the Airplane to India.
The knowledge Bhavna gained with this experience struck a chord deep within her, and very soon after, Gabriel and Bhavna decided to move back to Florida from California to open a Meditation Center in Delray Beach Florida with Craig. Bhavna was the Center coordinator of the Transformation Station with the symbol of the caterpillar transforming to a butterfly at its forefront. Soon after starting to study with the Brahma Kumaris, Bhavna had a major stroke at the age of 42, which completely paralyzed her right dominant side for some months and which partially impaired her right side of the body for the rest of her life. So often, Bhavna told others that she absolutely "never experienced a moment of sorrow from the stroke" even though her beautiful ballerina body had now been transformed practically overnight from the steroids - medicine from which she gained 60 pounds and she now had a limp. Such dramatic physical changes could understandably bring anger and sorrow but not for Bhavna. She understood this experience as one of the best things that could have happened to her in the realm of spirituality. Bhavna understood very clearly and viscerally that she was a soul with a body; she was the soul not the body.
Overnight, Bhavna could no longer dance, her balance was off, and her physical appearance had dramatically changed. And yet, it was precisely at this time that Bhavna came to understand - in the deepest and richest sense - precisely what true happiness really is. Bhavna understood that we are souls with a body and not a body with a soul. She wrote a book, The World is Full of Sorrow but You Don't Have to Be. Impaired by her stroke but determined as ever she painstakingly used used one finger, moving over the keyboard.
Although the effects of her stroke may have presented some challenges, Bhavna remained determined not to let any physical changes hold her back. Always eager to learn, Bhavna picked up a paintbrush at Gabriel's urging - adjusting to using her left hand after the stroke. As her sister always told her, "Bhavna your artistic signature is the poignancy of the soul as captured through your presentation of the eyes one look at the eyes and you knew it was a Bhavna Bhen creation." She channeled her artistic ability into painting which she found she loved. It was also after her stroke that Bhavna enrolled in Full Sail University and pursued a bachelor of science degree in graphic design. Again, not one to limit herself, Bhavna graduated at the age of 60 as Valedictorian of her class, and was awarded the Advanced Achievement Award. When she delivered her acceptance speech Bhavna spoke from her heart and shared with everyone the importance of never giving up and overcoming obstacles.
After sharing her message, everyone stood and shared their hearts with Bhavna. After graduating, bhavna continued to stretch and to grow in her knowledge of graphic design and went on to illustrate books and work on a variety of freelance projects. If at any time a project required technique with which Bhavna was unfamiliar, she simply did everything in her power to learn everything she could - every single project was given absolutely all she could Bhavna set her own high bar.
Bhavna's journey of self transformation was a life-long journey. As part of this process, and as part of the natural teacher she was, Bhavna loved to share her own experiences with the meditation students over the last 25 years. She did so with a love and joy in her heart and remained true to her own philosophy: the impossible can become possible...for what is not possible with God.
There are many highlights of Bhavna's life - relationships and special moments experienced with joy and love the day her beloved Gabriel stood on the beach and exchanged his wedding vows with his own beloved Suzy is an especially beautiful memory. Her son Gabriel married Suzy on the beach in a beautiful ceremony and some Years later the birth of her precious grandson William was an overwhelming gift so like Bhavna, she poured her love for William into a beautiful lullaby that she wrote just for him.
So many beautiful moments were shared with Craig's daughter, Malaika - who called Bhavna her beloved Meme Bhavna. Malaika has had the privilege to train in music and dance from a young age and Bhavna so enjoyed nurturing Malaika's talent and attending Malaika's dance performances, school programs and musical recitals.
Bhavna's life is a life that she celebrated. It is a life that she traveled with dignity, love, courage and gratitude we now celebrate your life, Bhavna. We thank you for sharing your journey with us om shanti.
Peace and Blessings,
Kymberly Fayth
A bit about Bhavna

in her

own words

f

rom

her w

ebsite

:

Between the eyes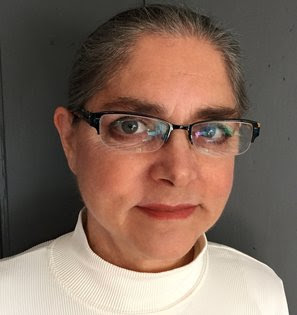 Bhavna's inspirational paintings are only surpassed by her amazing personal triumphs. Her interests in the arts first lead her to Los Angeles as a professional actress/director and dancer/choreographer. Later she realized there was more to life, and left the glitz of Hollywood to open a meditation center in Delray Beach, Florida. Two years later at the age of forty-two she experienced a major stroke that left her dominant right side completely paralyzed for months. Years of rehabilitation followed and still she is yet to regain complete mobility and use of her right side.
Bolstered by the practice of Raja Yoga meditation she will happily tell you that her body had a stroke but that she never did, because she never took one moments sorrow from it. In 2008, the urgency to create overtook her and at fifty-six, with a semi paralyzed hand, she picked up a paintbrush for the first time and a gifted artist was born.
She works in acrylics and mixed media and just as she lived life, likes to try everything. She has great fun experimenting with all mediums and subject matter but her favorite subject is to tell deep stories through faces. All agree there is an intensity to the work, most especially in the eyes.
Recognizing the difficulty of surviving on a small disability check and realizing that fine artists rarely make much more, at fifty-eight she enrolled at Fullsail University to earn a graphic design degree. She graduated valedictorian, May 2013 winning the coveted Advanced Achiever Award.
The power of thought is a fairly well-known concept. Less to the fore is that through which the power of thought escapes and is held up for all to see. It is the power of vision that expresses itself through my canvas. It matters not the subject. Be it human, animal or the fantastic, it is the eyes that reveal the soul. It is through these bright windows that the soul is laid bare. For those who have delved within, there remains no secret once the eyes have met.
One's vision can at once power forth the ability to heal or to injure. My paintings express the former. The world is much in need of the healing, loveful and steady vision of powerful souls. My canvas speaks to this need. Take a quiet moment, look slightly above and between the eyes, and experience the powerful peace of a pure soul.

BK Raj Behen of Amritsar Has Passed Away
16 February 2019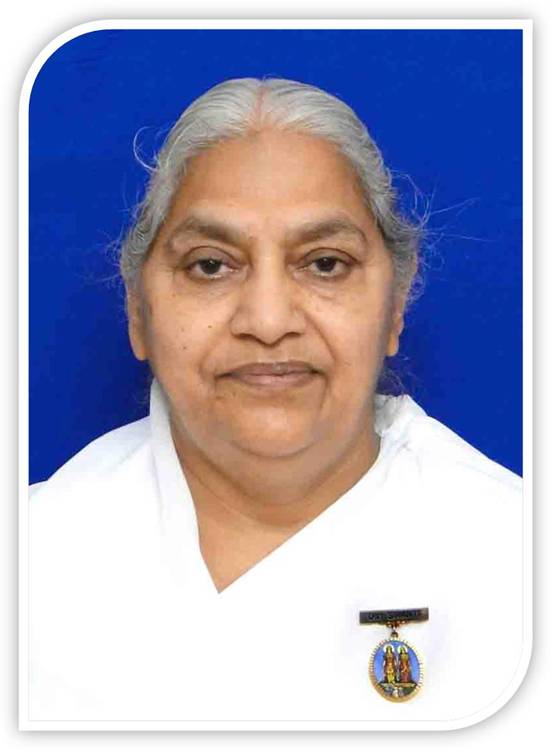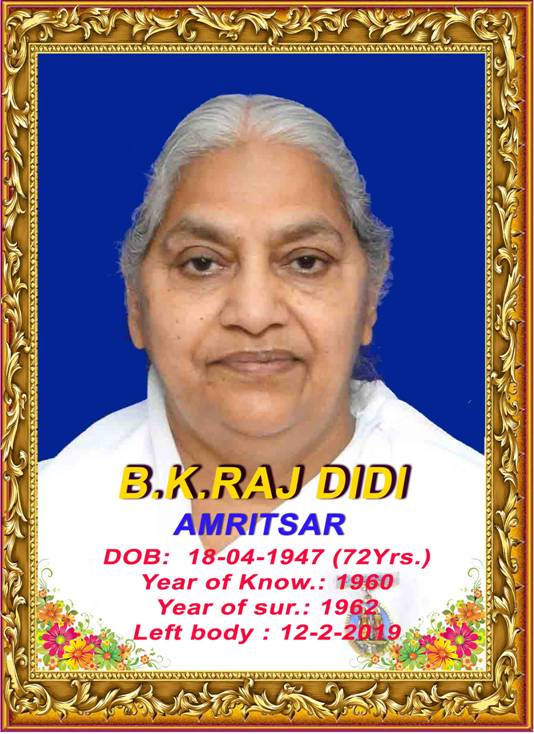 Divine Family,
Please receive the sweet remembrances of Dadi Ratan Mohini Ji and all Madhuban Niwasis.
Rajyogini BK Raj Didi (age- 72 years), In-charge of Amritsar Subzone of Brahma Kumaris has left her mortal body on 12-02-2019.
The last rites will be performed tomorrow on 14-02-2019 at 02.00 pm in Amritsar.
Our floral tributes to the Bapdada's lovely and serviceable departed soul.
Please watch Documentary Film (Prerana) of BK Raj Didi.
Please click the below image to view the video.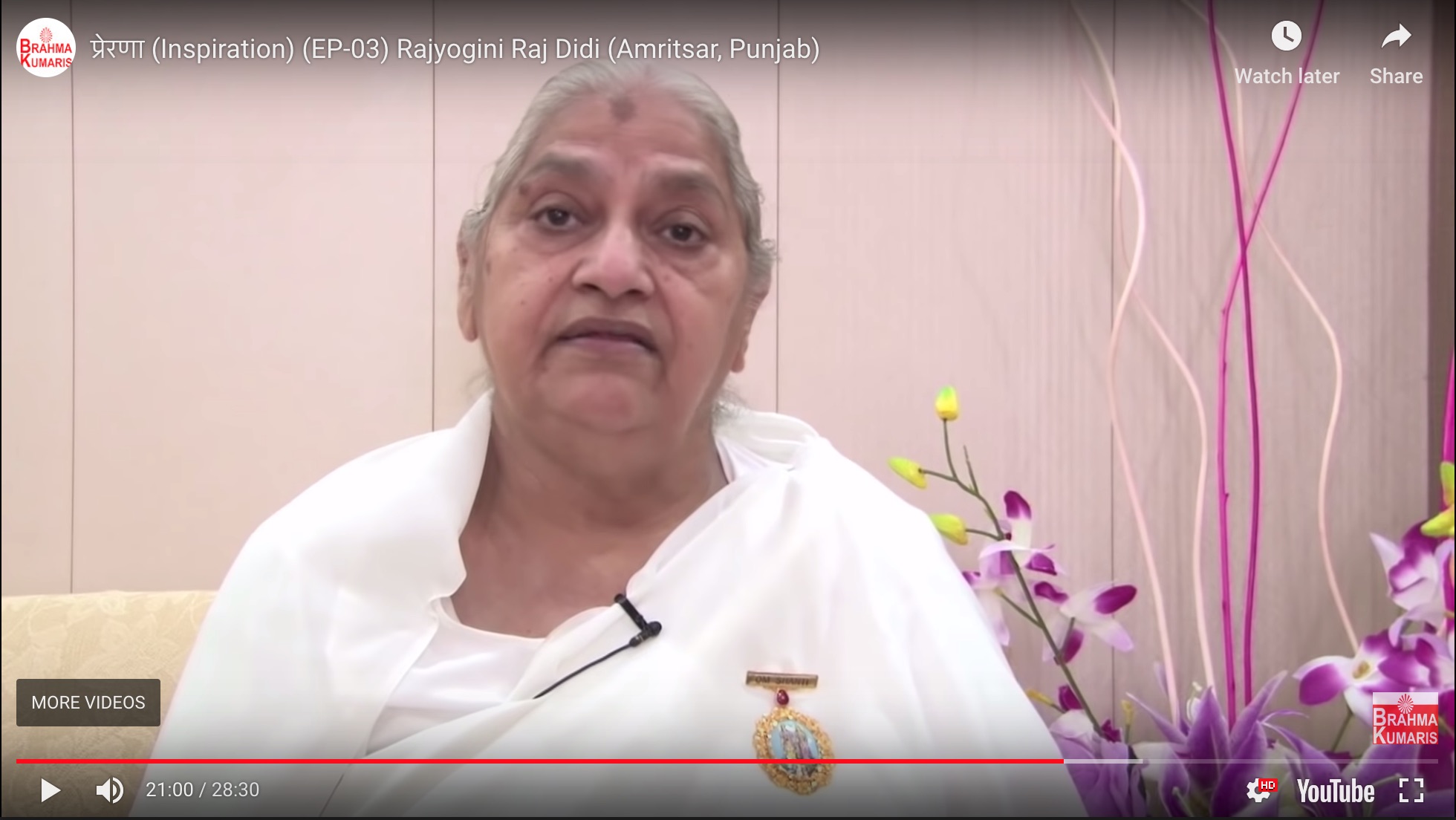 Rajayogini Raj Didi of Ludhiana Has Passed Away: Last Rites Friday, 8 February 2019
8 February 2019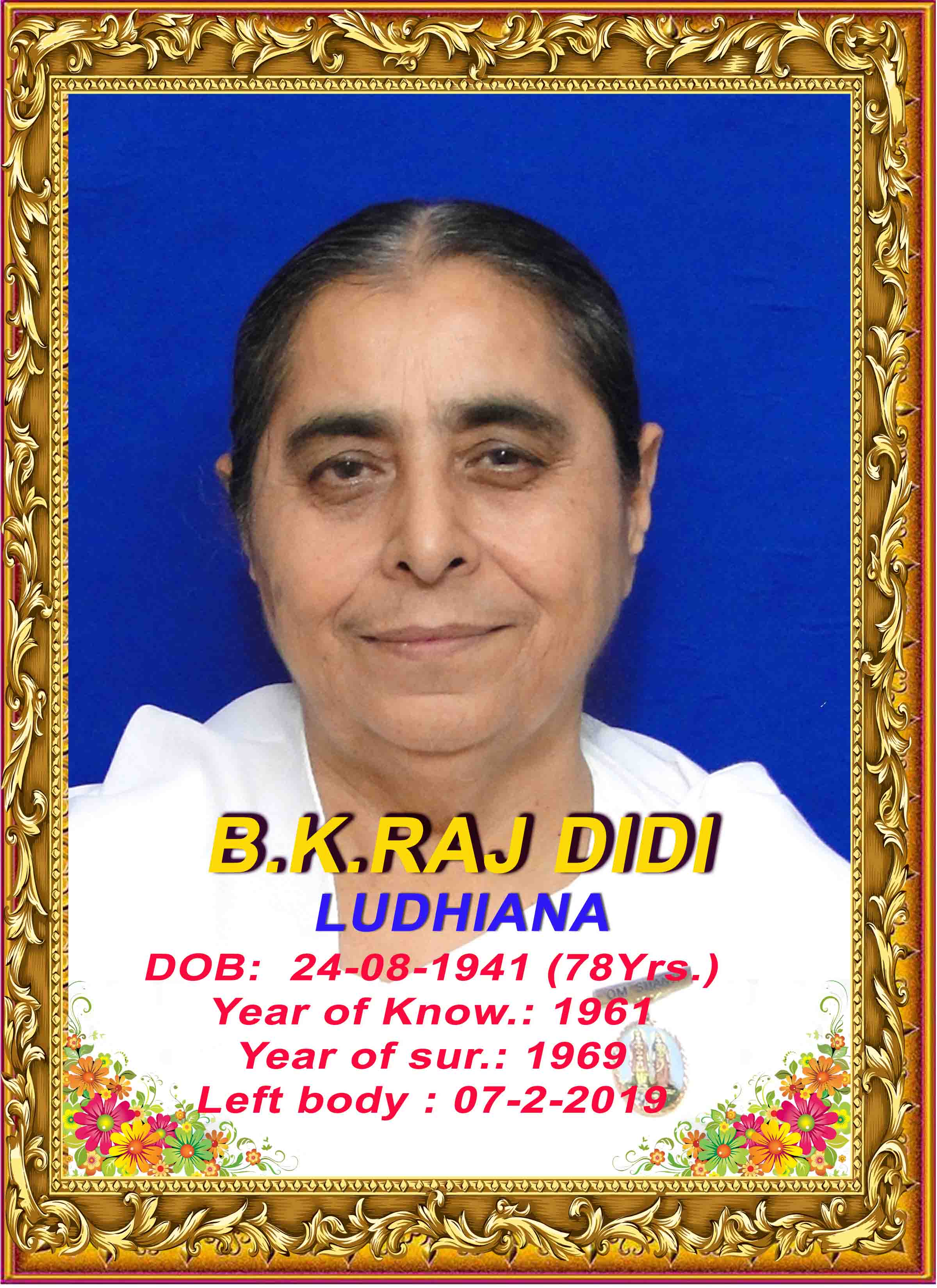 Divine Family,
Please receive the sweet remembrances of Dadi Ratan Mohini Ji and all Madhuban Niwasis.
Rajayogini BK Raj Didi (age- 78 years), In-charge of Ludhiana Centre has left her mortal body on 07-02-2019. The last rites were performed on 08-02-2019 at "Muktidham" Crematorium, near Shantivan.
Our floral tributes to the Bapdada's lovely and serviceable departed soul.
Inspirations of Raj Didi (Hindi, 28 minutes)

Prabhuling Bhai of the Shantivan Journey Food Department left for the Subtle Regions on 28 January
30 January 2019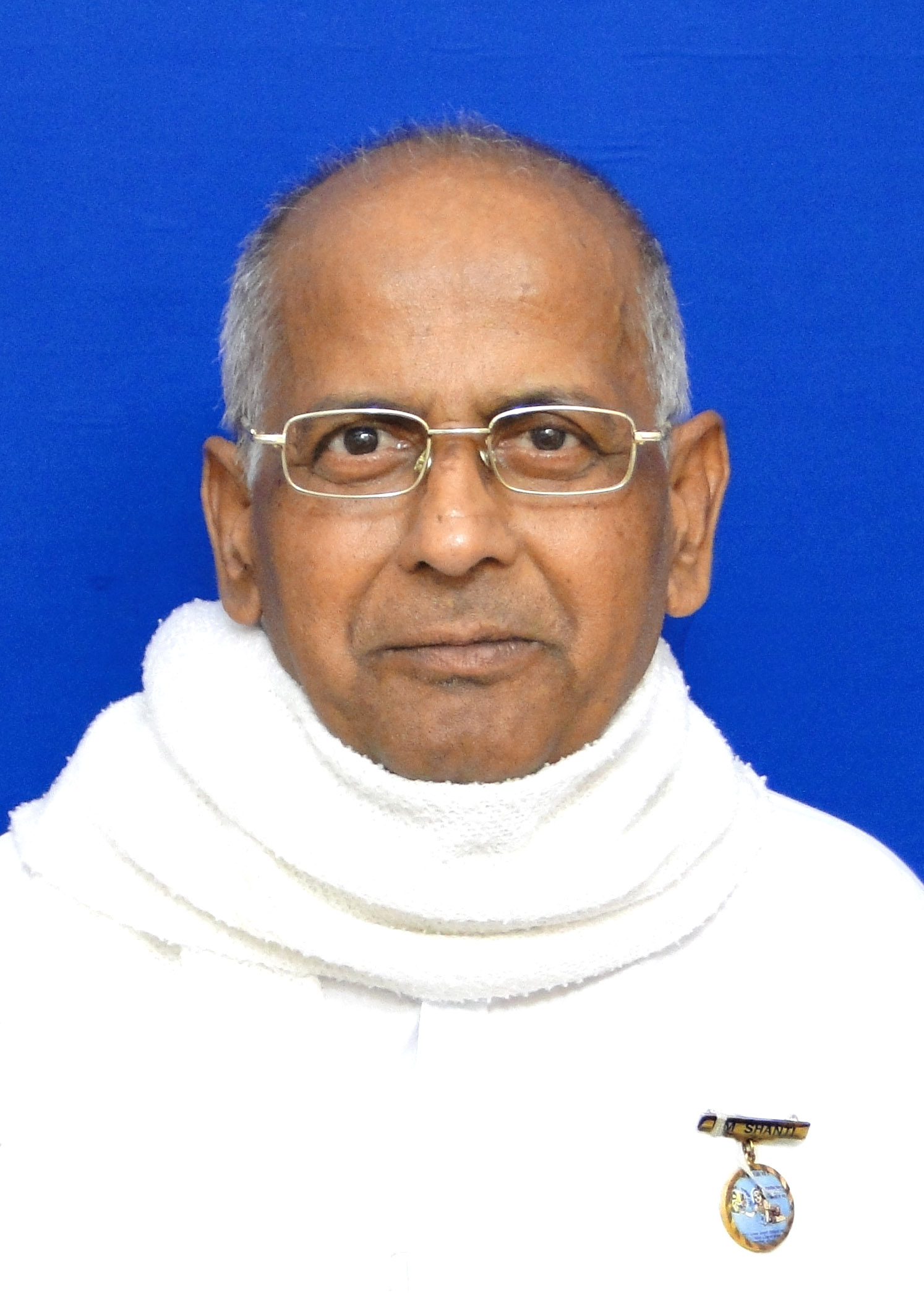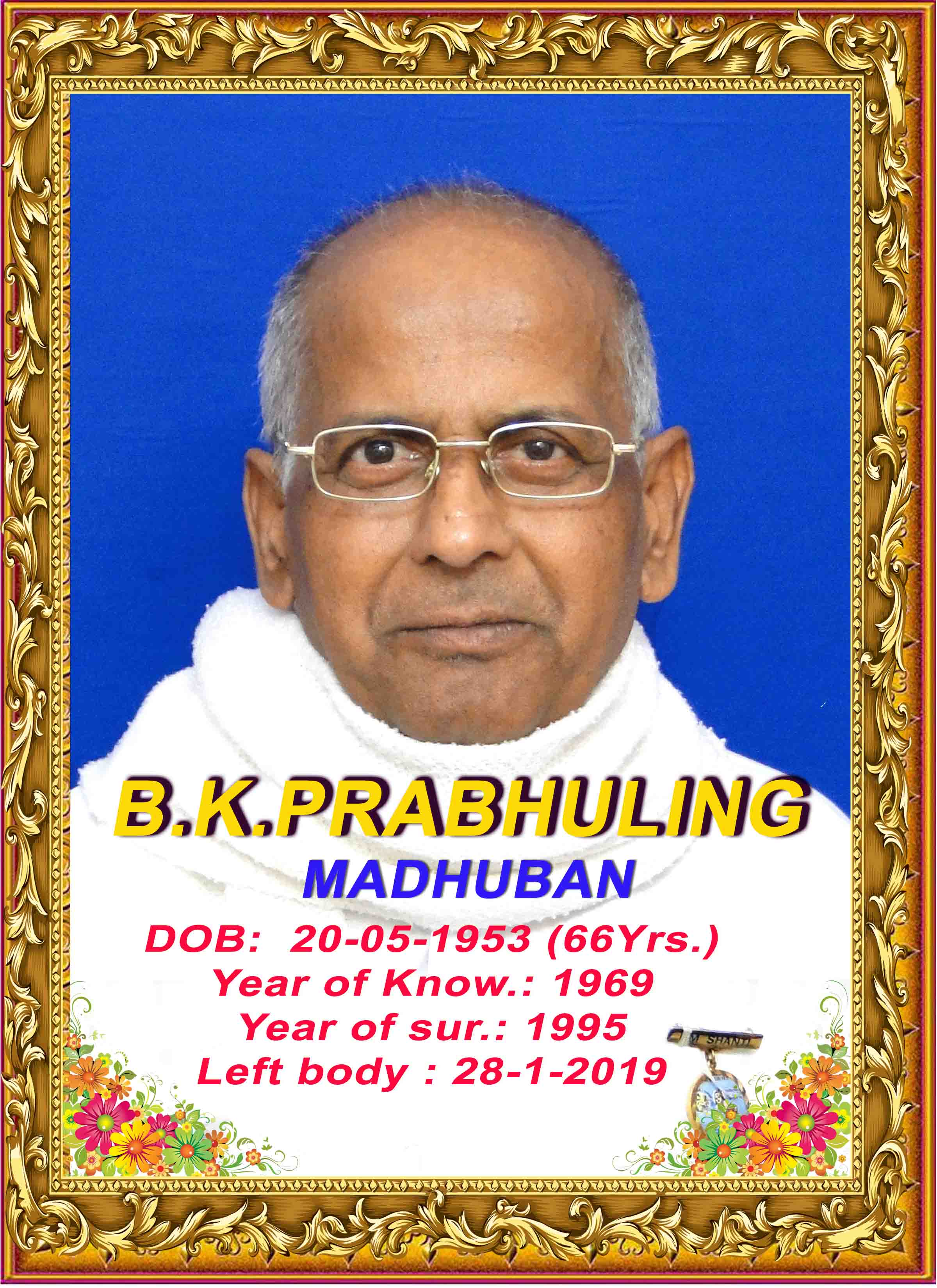 Om Shanti Divine Angels,
Please receive the sweet remembrances of Dadi Ratan Mohini Ji and all Madhuban Niwasis.
Rajayogi BK Prabhuling Bhai (Age-66), In-charge of Journey Food Dept., Shantivan has left for Avyakt Vatan on 28-1-2019. The last rites have been performed today on 29-01-2019 at 4.00 pm at Baba's Crematorium "Muktidham", near Shantivan.
Our floral tributes to the Bapdada's lovely and serviceable departed soul. See the attached photo which the details are self explanatory.
Thanks, with divine thoughts.
On Godly Seva
Dadi Ratan Mohini Ji
Madhuban

Divine Sister Shilpi of Bharuch - Zadeshwar flew to Baba on 25.01.2019
28 January 2019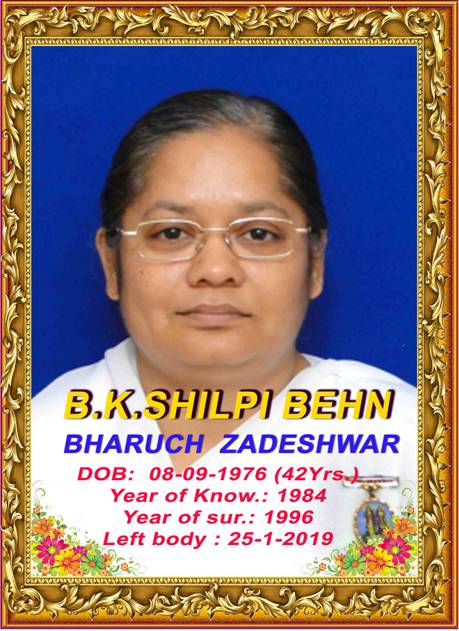 Om Shanti, Divine Family
Rajayogini BK Shilpi Behnji, Bharuch - Zadeshwar who has left for Avyakt Vatan on 25-1-2019.
Our floral tributes to the Bapdada's lovely and serviceable departed soul.
On Godly Service,
BK Prabhabahen
Bharuch