2021 Nov & Dec Asia Pacific News Archive
2021 Nov & Dec Asia Pacific News Archive
Report on the Online Brahmin Funeral Rites Training - Malaysia
27 November 2021
Dear Divine Family, Om Shanti.
We are pleased to provide the Report on the Online Brahmin Funeral Rites Training which was held on the 21st of November 2021, for your attention.
In Baba's yaad,
BK Meera and Malaysia family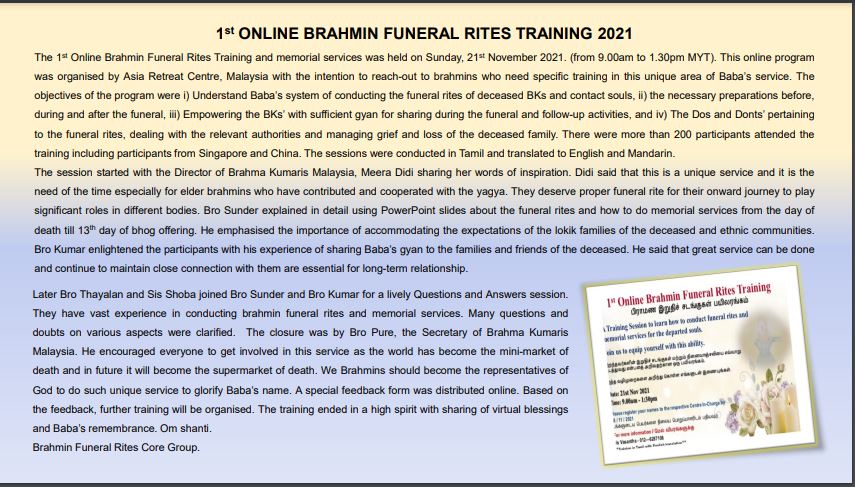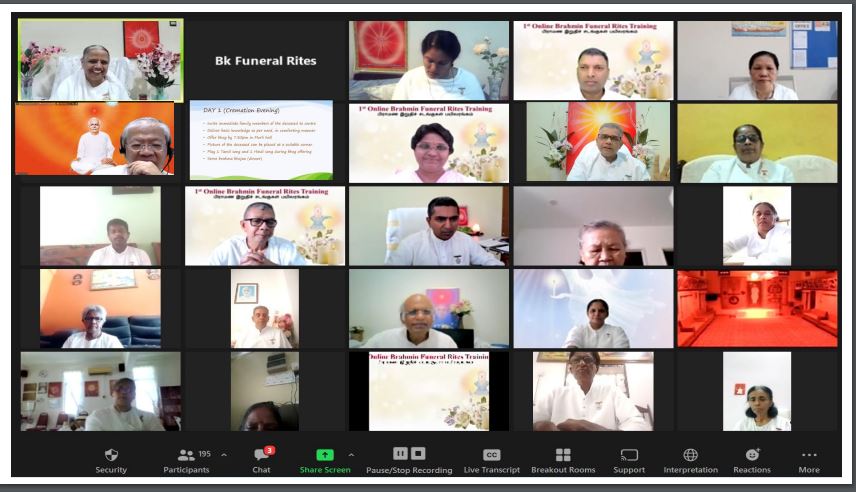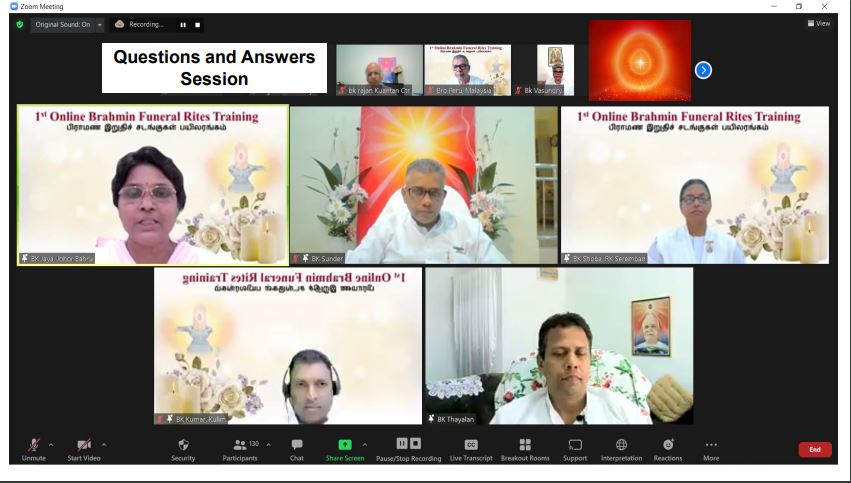 click here to download Full Report

Blue Mountains Retreat Centre December Programs
20 November 2021
Dear Friends,

Summer is coming and the weather will be warm. The Stone Cottage gardens look delightful, with beautiful, colourful flowers.

You may like to join our Meditative Gardener day retreat on Sunday 28 November.

It is most important at this time to have positive thoughts. We will have a retreat 4 -5 December titled Higher Positive Thinking which is for those attending their first retreat here.

On Sunday 5 December we will hold a Writing Workshop in the beautiful Stone Cottage.

Soul to Soul on 11 - 12 December is a special retreat for couples.

Here are some words from Dadi Janki on the topic of Peace:
The first lesson on the path to becoming a peacemaker is to stop being at war with myself.
In meditation I can retreat into the inner sanctuary of the soul and enjoy the tranquil flow of loving thoughts passing through my being.

Only when the turbulence of my own mind has subsided can I make peace with the world.

When I have developed some degree of inner peace I can hear the voice of my own wisdom.
We look forward to seeing you soon.

With warm regards,
Sally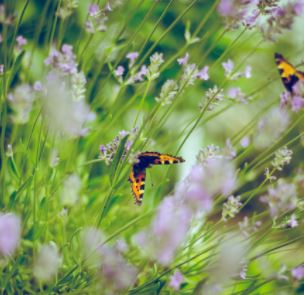 The Meditative Gardener- Day Program
@ Blue Mountains Retreat Centre
Sunday 28th November, 9:30am - 2pm
Gardening in itself can be a meditative experience, however during this day program you will learn empowerment through meditation while gardening.

Book Now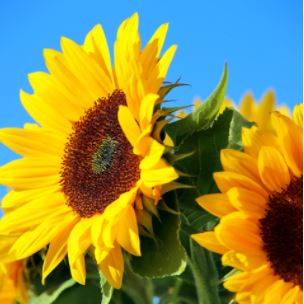 Higher Positive Thinking- Weekend Retreat
@ Blue Mountains Retreat Centre
Saturday 4th December - 9.30am
Sunday 5th December - 2:00pm
- for people who have not attended a retreat before with the Brahma Kumaris.
This retreat takes you beyond day to day positive thinking. While positive thinking is necessary for the benefit of mind, body and relationships, we will look deeper into the overall well-being of the self, for the present and for the future.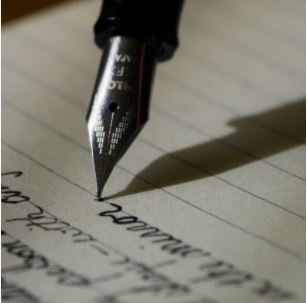 Writing Workshop- Day Program
@ Blue Mountains Retreat Centre
Sunday 5th December, 10:30am - 2pm
Let's write about happiness, joy, bliss and pure intoxication.
Emerge your creative writing skills, tapping into these feelings.
Book Now
Soul to Soul - Weekend Retreat
@ Blue Mountains Retreat Centre
Saturday 11th December - 9.30am
Sunday 12th December - 2:00pm
The true ingredients for a happy relationship are respect, love and trust. Discover how the philosophy and practice of Raja Yoga Meditation can rekindle these experiences, leading to a deeper spiritual relationship.

Book Now


Courtesy Calls Made to Bangladesh & Indian High Commissioner in Malaysia
20 November 2021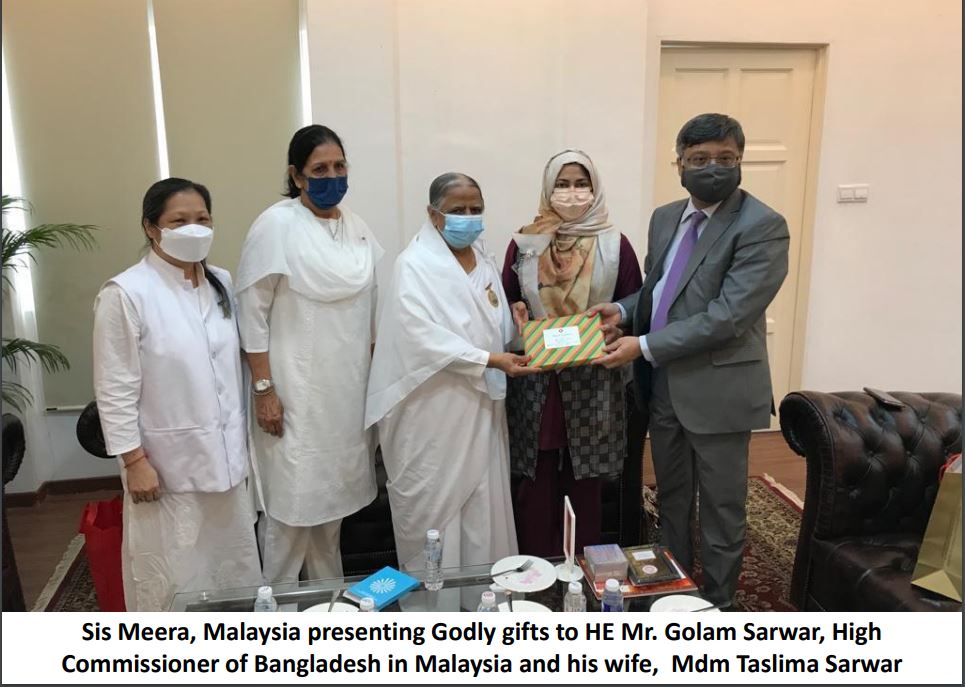 Malaysia: Brahma Kumaris from the Asia Retreat Center in Malaysia had a courtesy visit with His Excellency Mr. Golam Sarwar, High Commissioner of Bangladesh in Malaysia, and Madam Taslima Sarwar.
BK Meera, Director of Brahma Kumaris in Malaysia, gave him an introduction to Brahma Kumaris in Malaysia, conducted a guided meditation, and presented him with Godly gifts. BK Meera also shared about future events of the Brahma Kumaris.
BK Meera also met HE Mr. B.N. Reddy, High Commissioner of India in Malaysia, shared information about the BK centers located in Malaysia, shared experiences of spiritual life, and the knowledge of the soul and the Supreme Soul.
BK Meera had a courtesy meeting with Madam Archana Nair, Deputy High Commissioner of India in Malaysia, and presented her Godly gifts. BK Susan from the Asia Retreat Center was also present during the visit.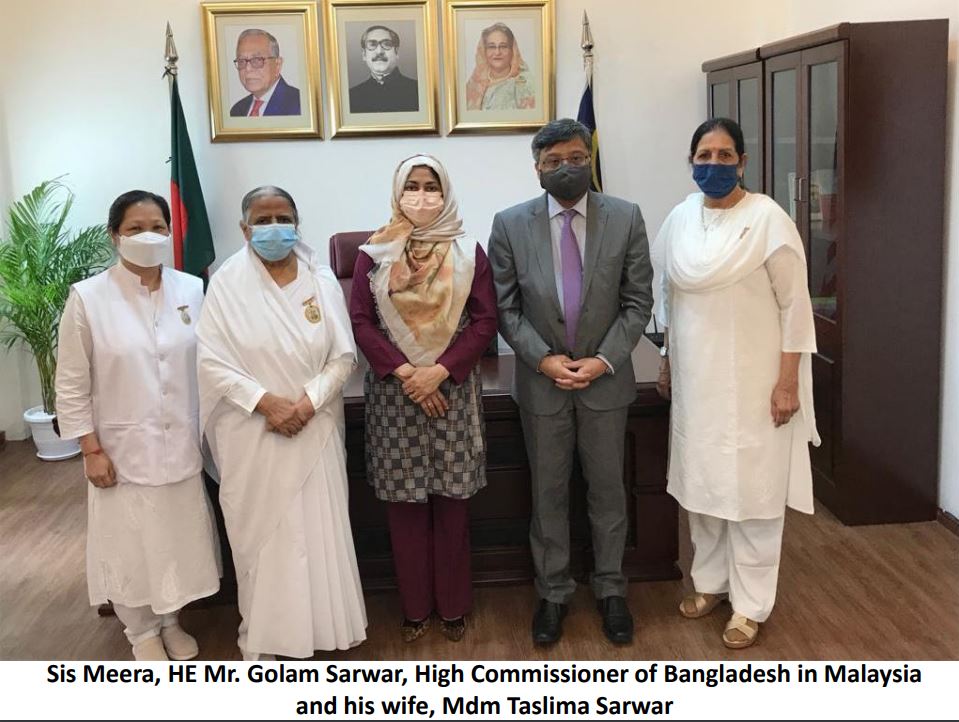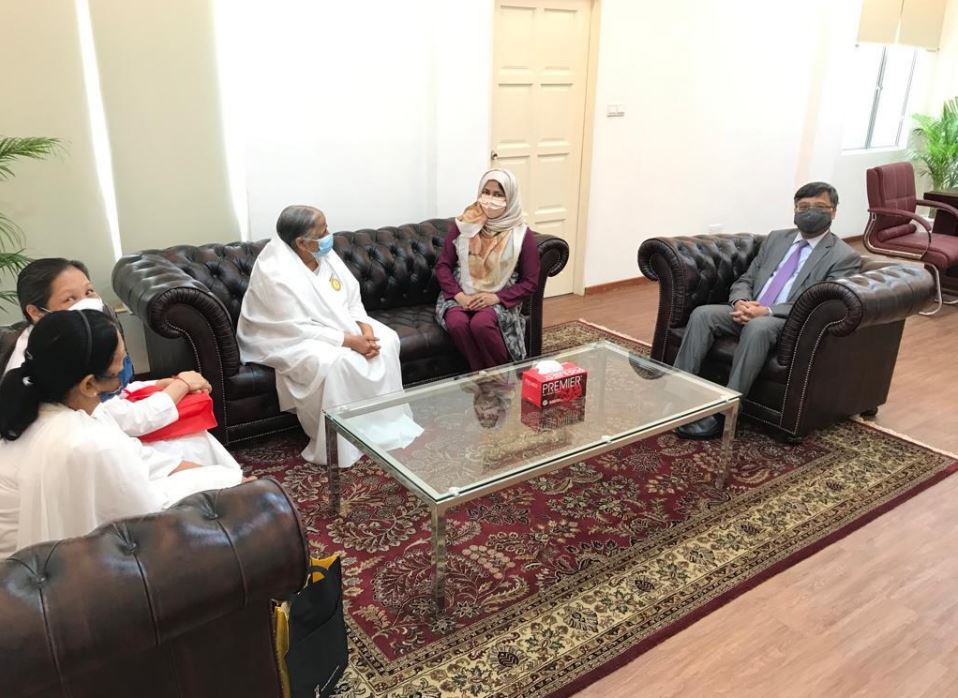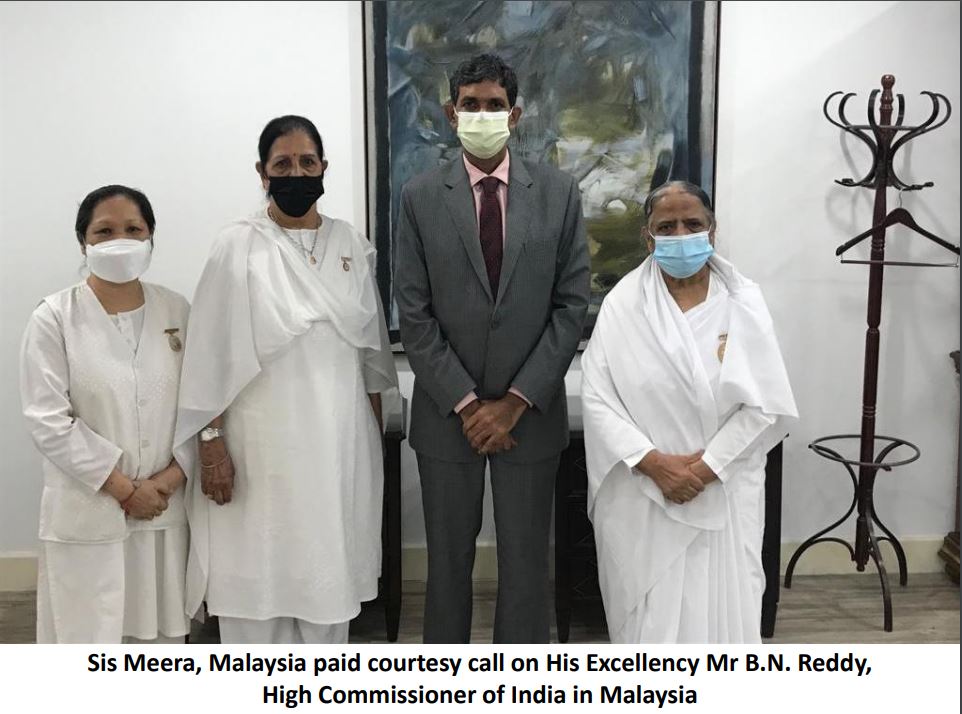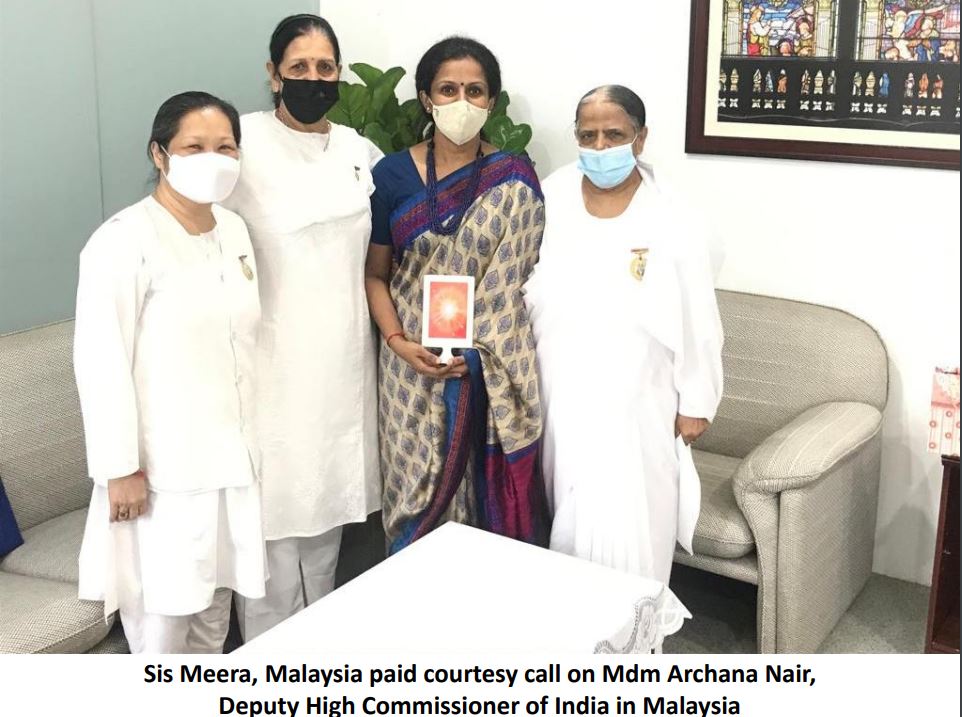 Brahma Kumaris Five Dock Presents "Open your eyes to the Youniverse: Spiritual Journey" with Sister Manda Patel, Sat. 27th Nov
19 November 2021
Dear Friends
Meet Manda Patel, a yogini of 40 years, hand picked and personally trained from a young age by the Brahma Kumaris elder Dadi Janki. Manda has a rare talent for spiritual pragmatism – the translation of simple but ancient truths into everyday life.
Join us, as we unpack what a spiritual journey can be about, exploring the easy flows and successes as well as navigating the challenges of a spiritual journey, on Open your eyes to the Youniverse, next episode Spiritual Journey, Saturday 27 November 2021 at 6:00pm - 7:30pm (AEDT).
To register go to: https://tinyurl.com/Spiritual-Journey2021https://tinyurl.com/Spiritual-Journey2021
Ask a question at: https://tinyurl.com/Question4Manda
Open your eyes to the Youniverse! is a series of contemporary talks, conversations, meditations and interviews streamed live on YouTube via Zoom, monthly.
We look forward to seeing you there virtually!
With our warmest regards.
The Youniverse Team

Hong Kong Raja Yoga Centres Celebrate a Grand Diwali
16 November 2021
Hello Divine Family, Om Shanti.
Hearty Greetings of the Sparkling Diwali Season.
We at the Raja Yoga Centres in Hong Kong celebrated Diwali on the 6th of Nov 2021.
Here is a report on the celebration, which had a special significance this year as Hong Kong completed 50 Golden Years of Brahma Kumaris Spiritual Services. Thanks to BaapDada.
IBY,
BK Bindu
Centre Coordinator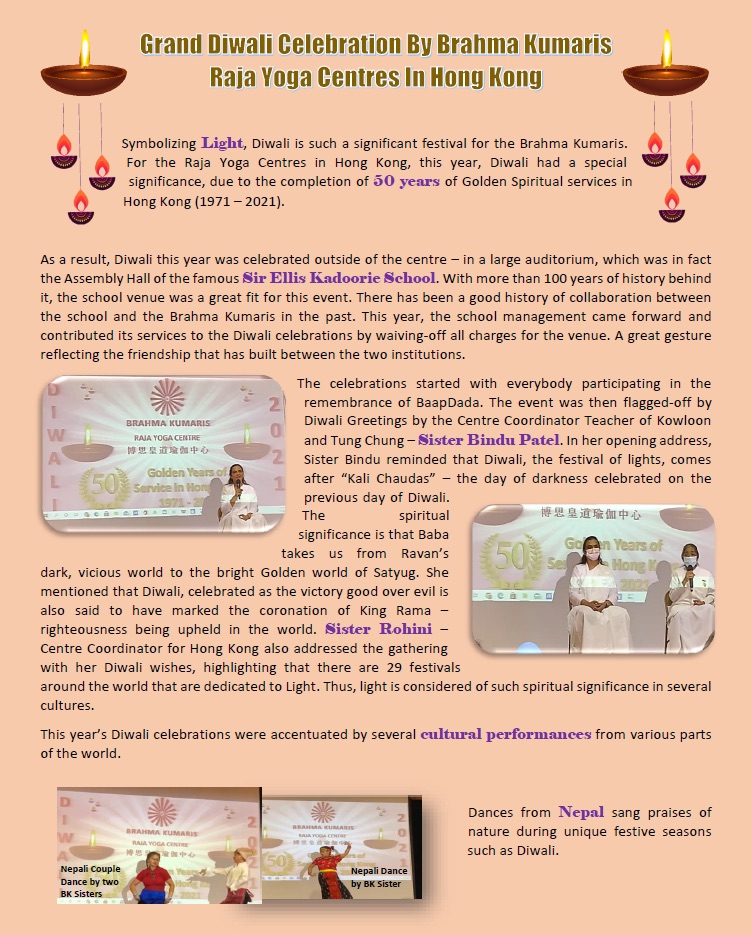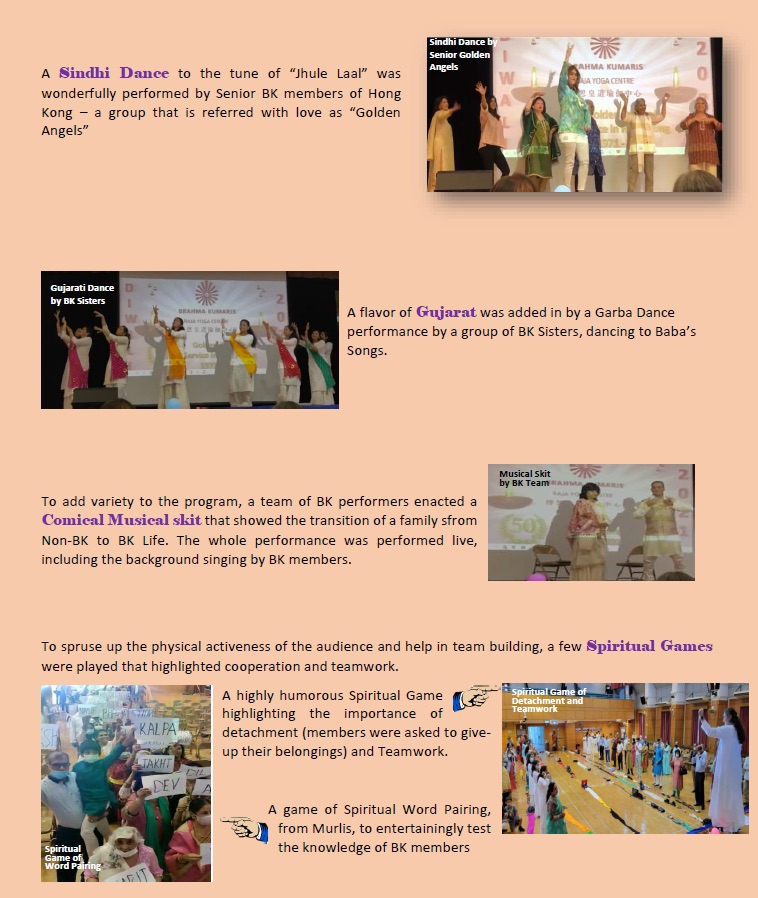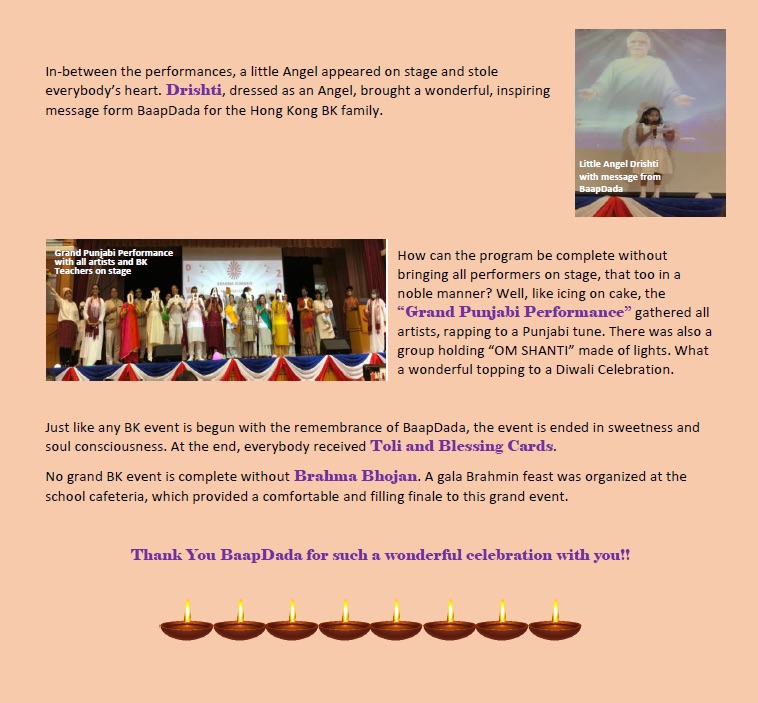 Click here for report in PDF version.

Celebrating Kindness… Inside Out! Join 18 day Kindness Challenge from November 13-30, 2021
13 November 2021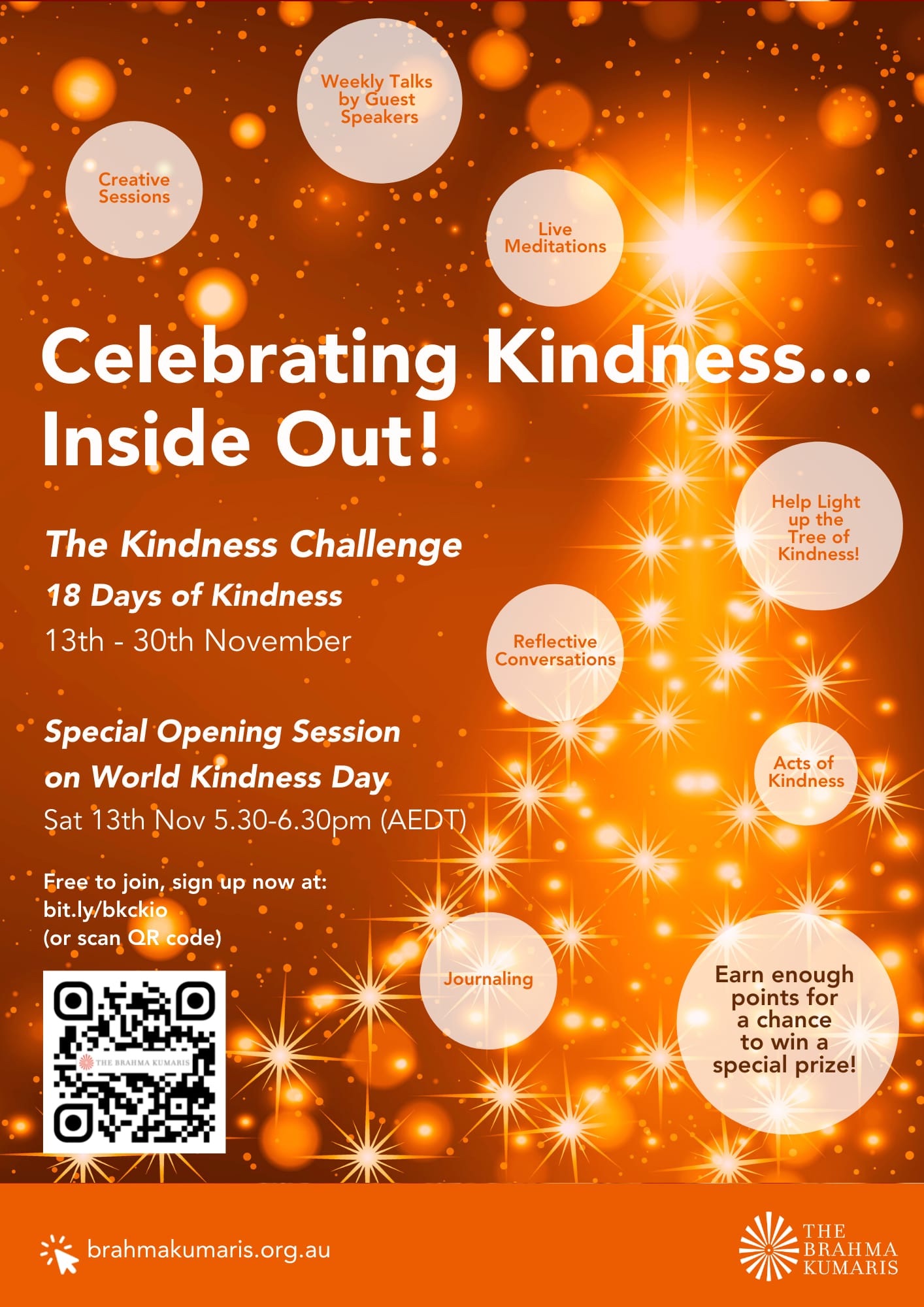 Australia: World Kindness Day is on Saturday, 13th November 2021.
This year, we are, Celebrating Kindness… Inside Out!
We have put together an 18 day Kindness Challenge, to help inspire the kindness within and shine some kindness on the world! You can earn Kindness points by performing acts for the benefit of the self, others & the world. To help you with this, we have also put together a number of sessions and meditations which will explore the power of kindness and how we can change ordinary acts into extraordinary acts through changing our awareness.
To join the Kindness Challenge, here's what you need to know:
The Kindness Challenge runs from the 13th to 30th November. To join, sign up

here

.
After you've signed up, you can start earning Kindness points from 13th November onwards by:

joining the "Celebrating Kindness…Inside Out!" sessions on offer below
performing small or big acts of kindness in your daily lives or jobs
reflective journaling, personal meditation, prayer or similar activities which are connected with "kindness" to the self, others & nature
participating in other events connected with "kindness"

At the end of each week or day, let us know which sessions you joined and which activities you've completed by submitting them here and you will receive Kindness points.
As we accumulate Kindness points together, the Tree of Kindness will continue to grow!
At the end of the Challenge, special prizes will be given to those who have earned the most Kindness points and done extraordinary acts.
So sign up now, and together let us celebrate this World Kindness Day in a way we will never forget!
We so often use the phrase 'Be Kind'.....so this World Kindness Day let us all come together and plan various seeds of kindness. An 18 day celebration TO LIGHT UP YOUR WORLD by being kind with self with others and with nature.
To find out more about the program and sign up, check out bit.ly/bkckio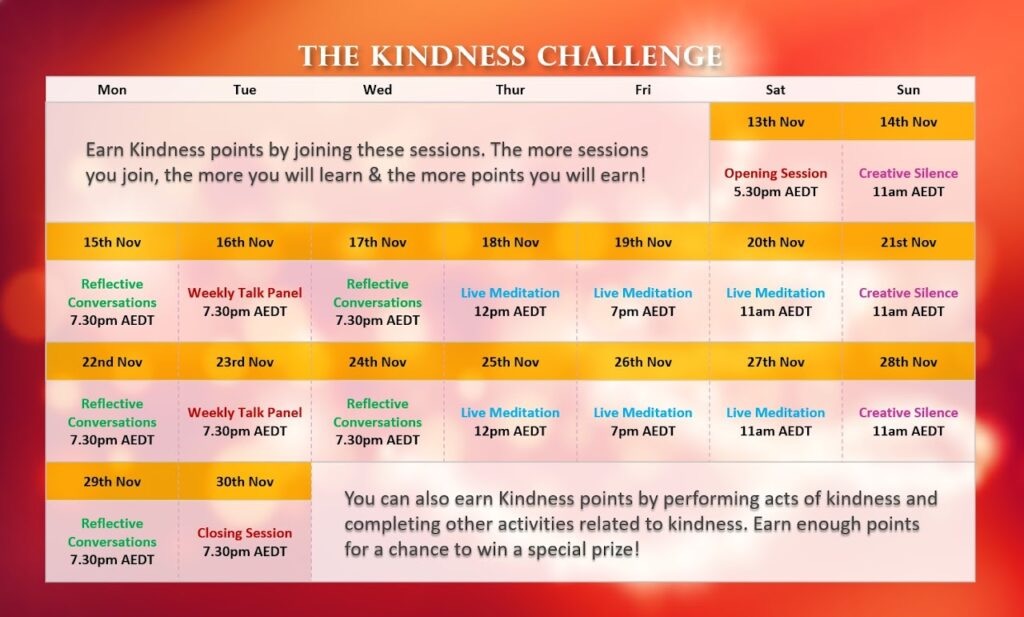 Blue Mountains Retreat Centre November Programs
8 November 2021
Dear Friends,
We hope you and your families are well. In November we will start having retreats and we look forward to seeing you.
The Stone Cottage garden is full of beautiful, colourful flowers and the weather has been sunny and warm.
Here are a few important changes and requirements to keep in mind if you attend:
- The retreats in November will commence 10am on Saturday and finish 2pm after lunch on Sunday.
- Participants for all retreats will need to be doubly vaccinated.
- Masks will be worn when inside buildings and we will keep the required distancing, as well as sanitising our hands before entering buildings.
Many thanks for your cooperation.
Some words from Dadi Janki:
Cooperation is based on faith, love and trust. It is a power that comes when there is love for both the task and the special part each one plays in bringing it to its completion. Real cooperation takes place when there are good wishes and pure feelings for each other.
Warmest wishes,
Sally and the Leura team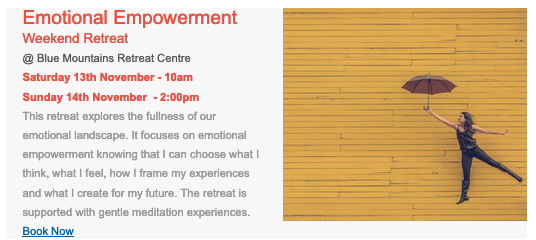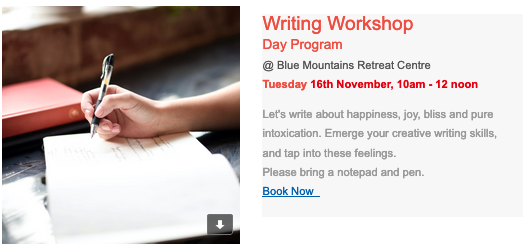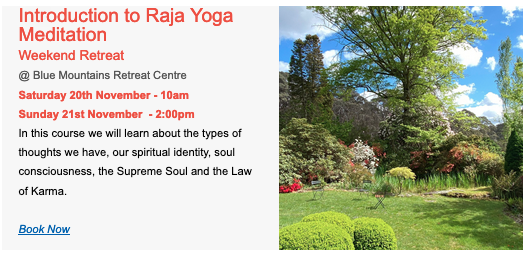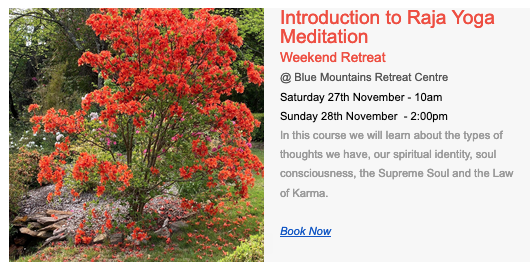 2021 Diwali Greetings from Singapore Family
7 November 2021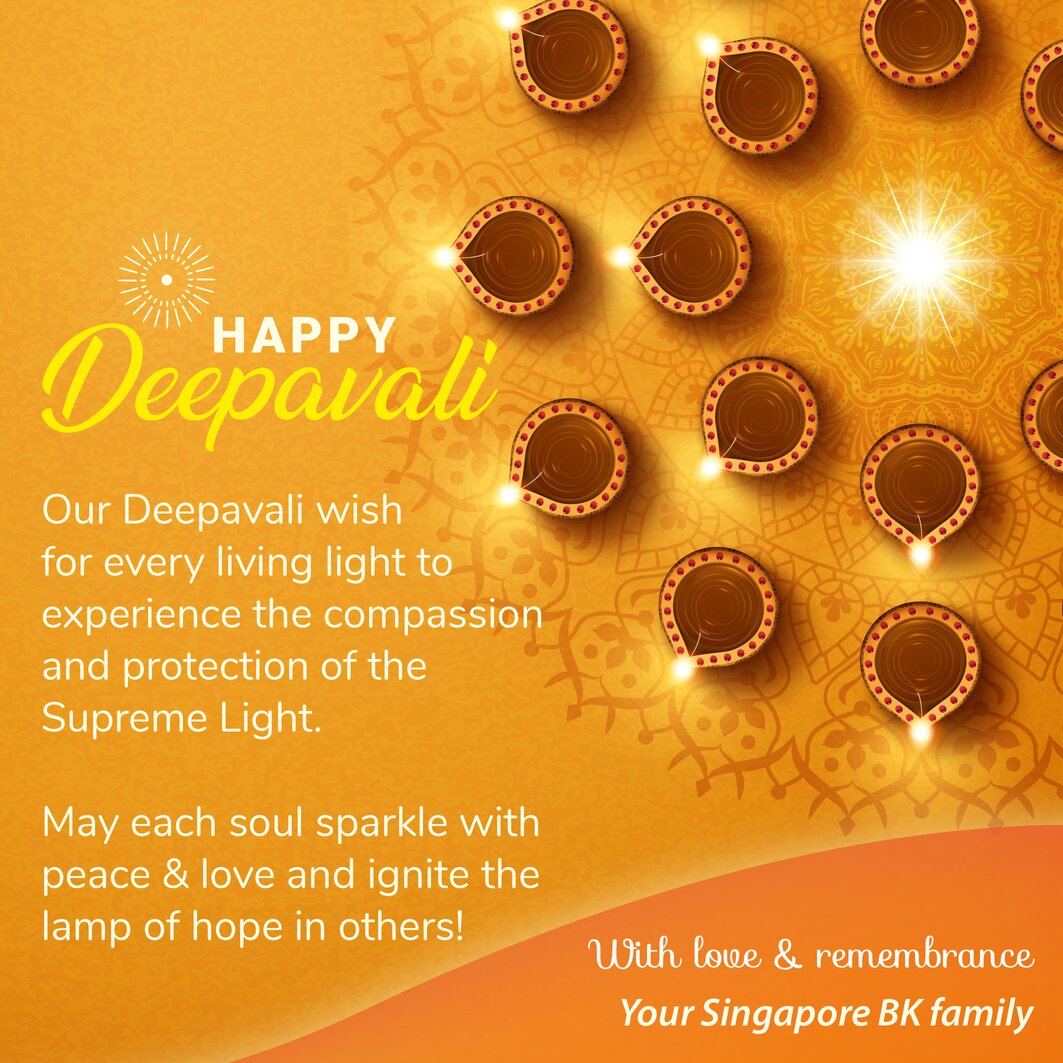 Global Living Library presented by Om Sweet Home, Thailand
7 November 2021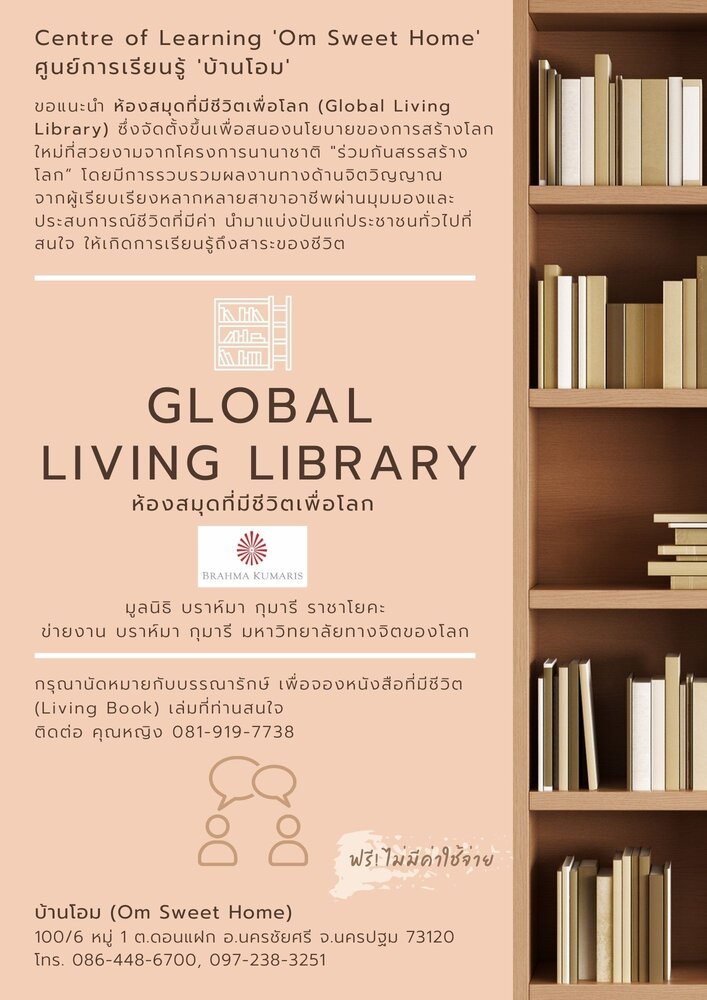 Om Sweet Home/Center of Learning
We welcome you all to step into the world of light, which was officially introduced to our regional divine family in Asia Pacific with Dr. Nirmala Kajaria during the festival of lights to celebrate Diwali together online on Sunday, October 31st, 2021.
Global Living Library
This new Global Living Library will be a center of spiritual learning as well as a treasure storehouse of words of wisdom. It is launched with 8 principles of spiritual living shared by 8 'living' books or 8 souls who are regular students. Many more 'living' books in different languages and in different fields of study will be addded that we all can explore for a true spiritual education. This could be described as learning from others, growing through others, integrating with others, contributing to others.
The Global Living Library is inspired to serve the learning community with the same aim held by Global Cooperation for a Better World, an international project organized by the Brahma Kumaris in 1988. Our global vision has been carried on for 18 years up to now 2021, in order to put into action plans, for people of all walks of life, for creating a better self, better relationships and a better world. Please join us in sharing your valuable thoughts and ideas with friends, family and any connection for the sake of true communication. Join us as we introduce our first eight principles of spiritual living with the essence extracted from the book of Anthony Strano. We have 8 brothers and sisters ready to share their experiences and essence on each topic. The date and time are fixed as per your convenience.
https://www.bkthai.com/bk/servicenews/2021/Oct/open.html

Brahma Kumaris Bali Serve Heads of Schools in Jembrana State Who Gathered for Socialization and Consolidation on 24-10- 2021 & 31-10-2021
7 November 2021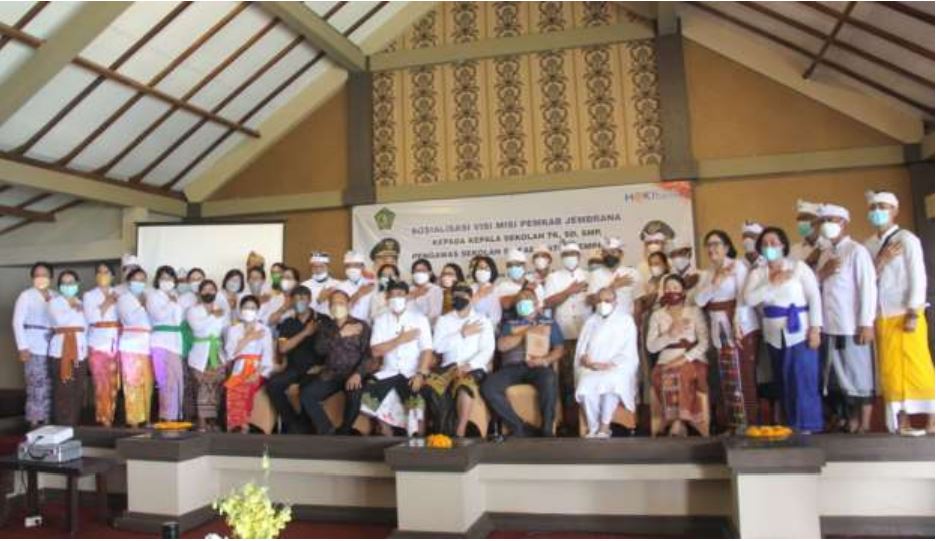 Jembrana is one of 8 regencies in Bali, Indonesia.
On Sunday 26 and 31 October 2021, the district government of Jembrana, Bali has invited Brahma Kumaris to give spiritual enlightenment to 380 School Head at The Sila's Bedugul (Brother Widia Place's).
This program was attended by 380 participants from kindergarten, elementary, junior and high school principals and school supervisors in Jembrana district. This event was opened by the Regent of Jembrana, I Nengah Tamba, S.H. He conveyed that the vision and mission of the
Jembrana district government was, "Together we make the people of Jembrana Happy".
Sister Janaki gave Baba's knowledge on the topic of happiness in two three-hour sessions followed by question and answer session.
The participants were enthusiastic to listen to spiritual knowledge and the true meaning of happiness. They were keen listeness and said that further programs would be arranged.
At the end of the event, each participant received blessings and a gift from Brahma Kumaris.
Click here to download the news report of the event.

Diwali Greetings from Sri Lanka Family
2 November 2021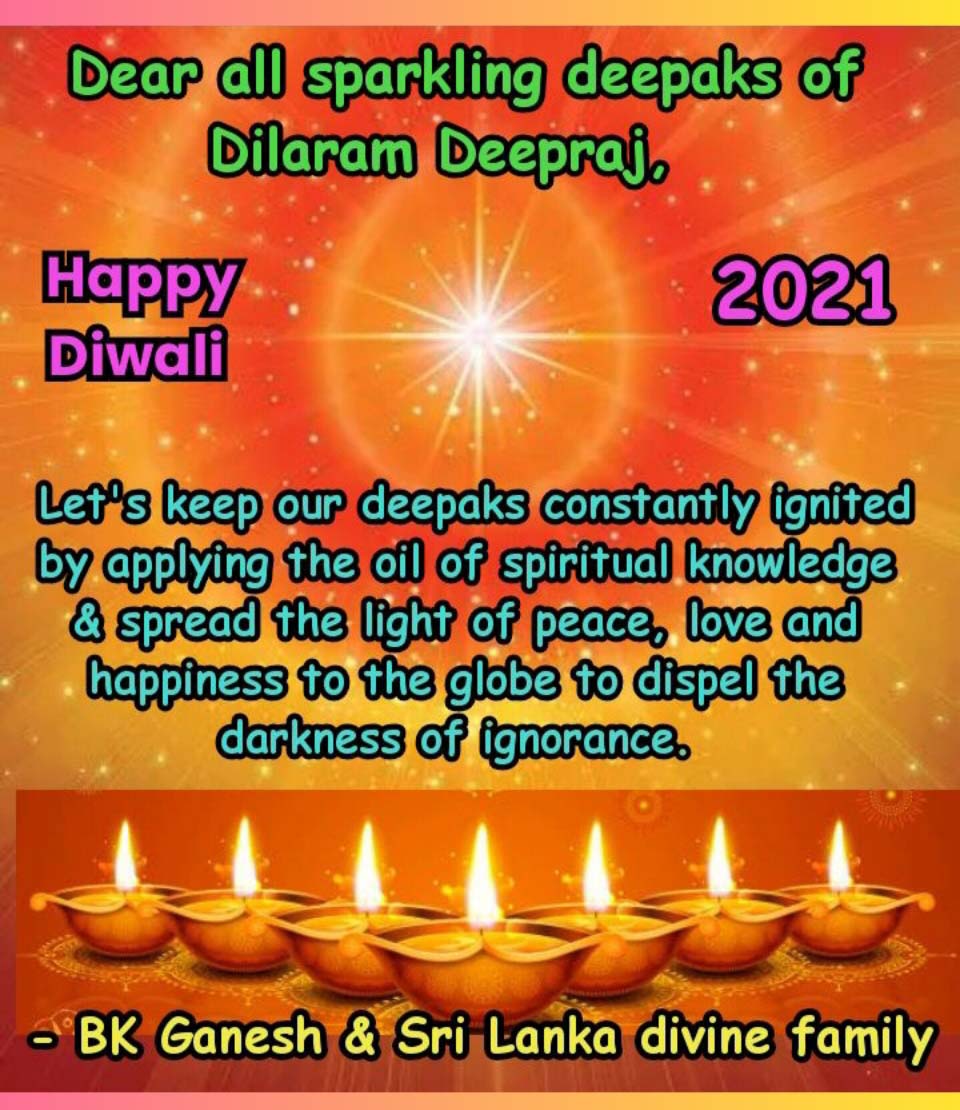 Deepawali & New Year Greetings from Hong Kong
1st November 2021
Dear Global family.
Om Shanti. Happy Deepawali & Happy new year.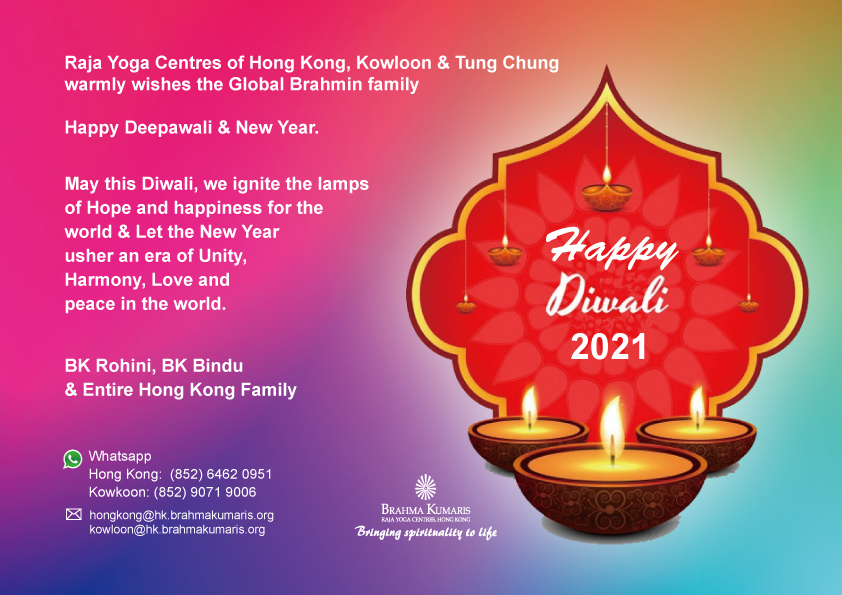 BK Rohini & BK Bindu
National Coordinator
National Coordinating Office

Diwali Greetings from Sister Bhavana, New Zealand
1st November 2021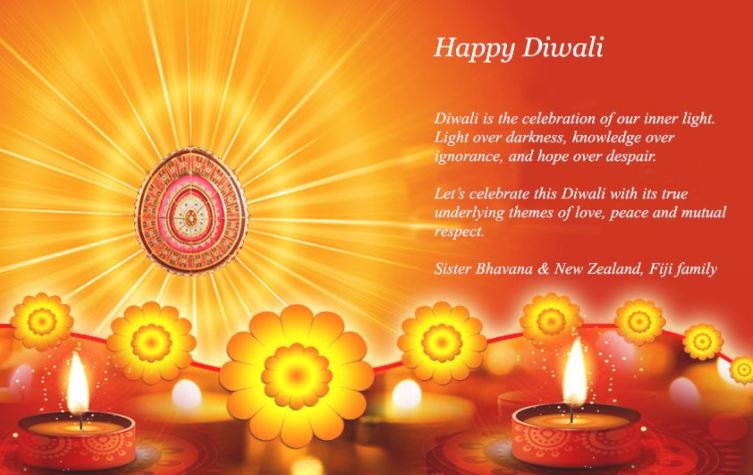 The Brahma Kumaris - Sydney - Programs in November 2021
1 November 2021
Spirituality Matters - Hurtful to Heart-full
4 November @7:00pm - 8:30pm (AEDT)
by Dr Raksha Balbadhur
Join us as we explore how to personally move forward and thrive from old hurts.
Book Now
Join us online: www.facebook.com/bkaustralia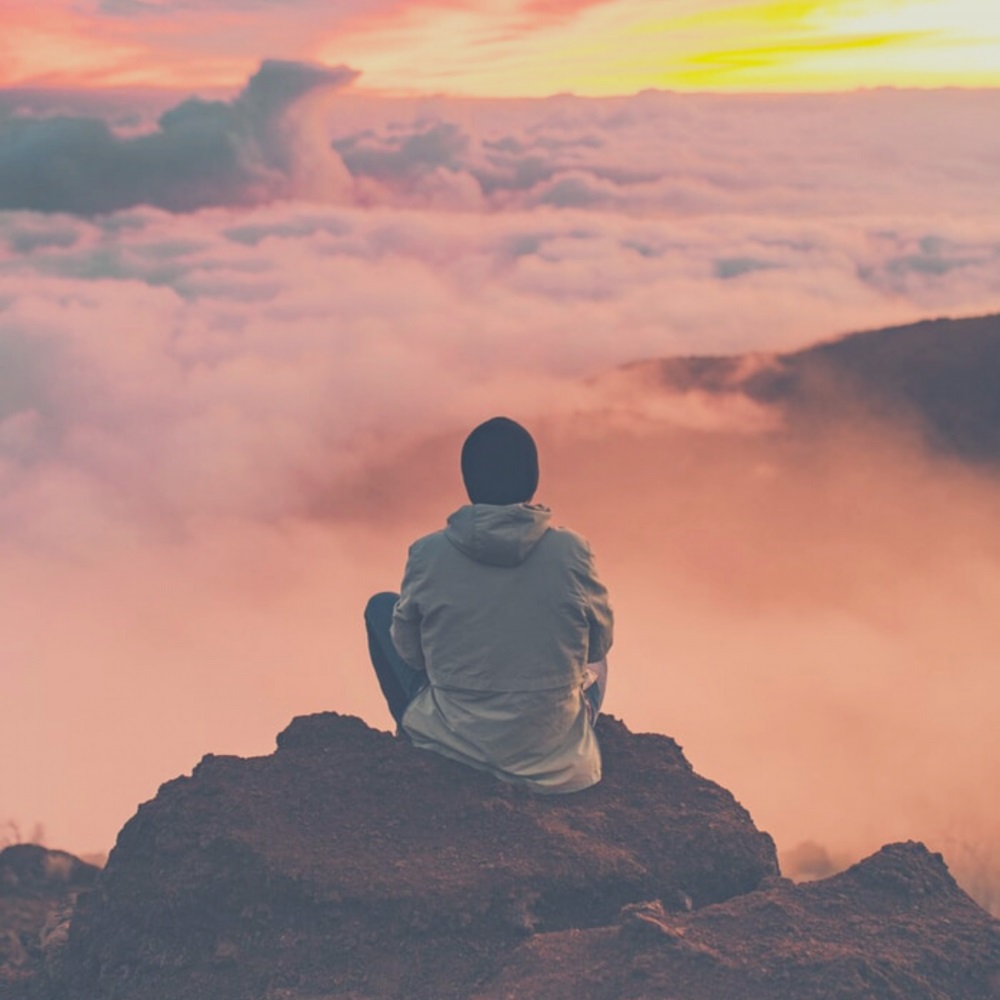 Spirituality Matters - The Art & Science of Respecting the Self
11 Novermber @7:00pm - 8:30pm (AEDT)
by Sister Ranjani
Join us to learn about the Art & Science of Respecting the Self.
Book Now
Join us online: www.facebook.com/bkaustralia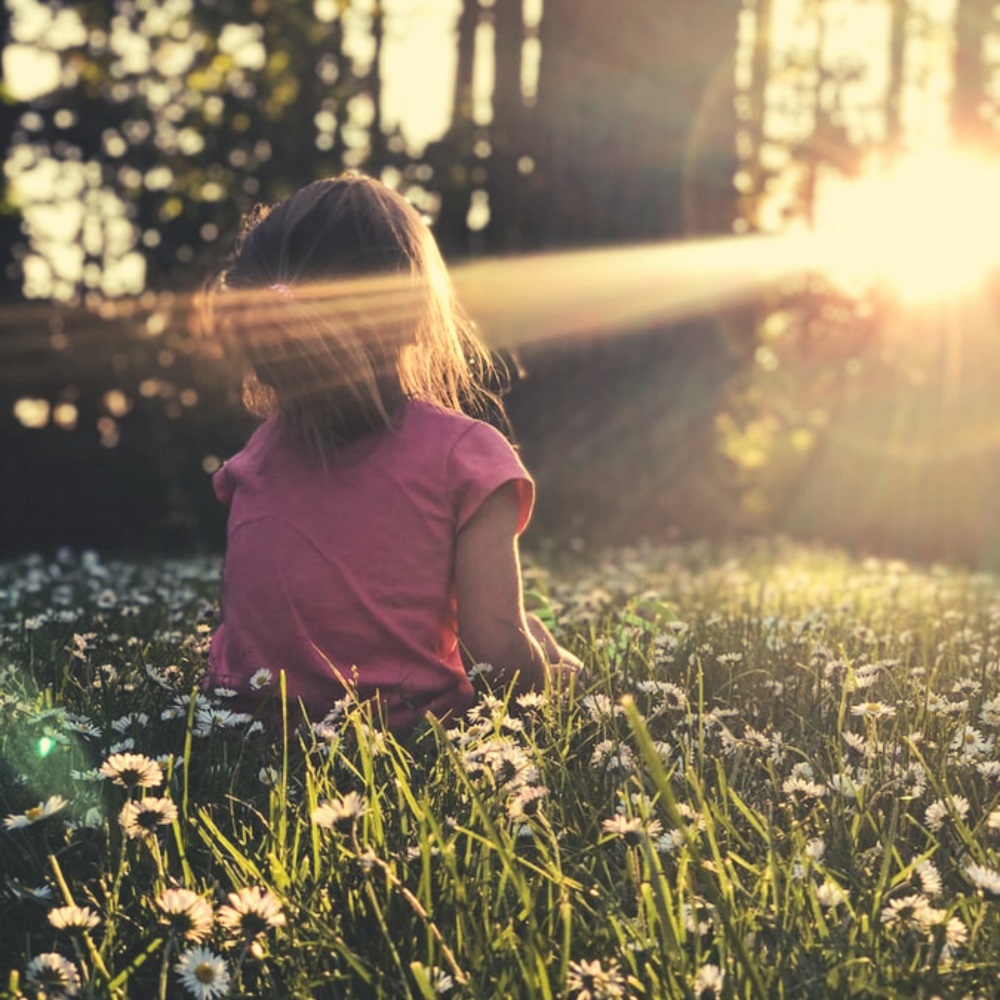 Spirituality Matters - Attention Please!
18 Novermber @7:00pm - 8:30pm (AEDT)
by Lata Bhat
Let us together explore some practical ways of being more attentive towards ourselves.
Book Now
Join us online: www.facebook.com/bkaustralia
Spirituality Matters - Creating A Better World
25 Novermber @7:00pm - 8:30pm (AEDT)
by Lalitha Nair
Raja Yoga gives us the tools to empower us to create a better world – from the inside out.
Book Now
Join us online: www.facebook.com/bkaustralia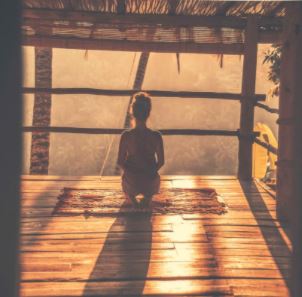 Raja Yoga Meditation Advanced Class
2 November @6:30pm - 8:00pm (AEDT)
This class is suitable for those who have completed the BK Meditation Introductory and Intermediate Courses
Book Now

Join us online: www.facebook.com/bkaustralia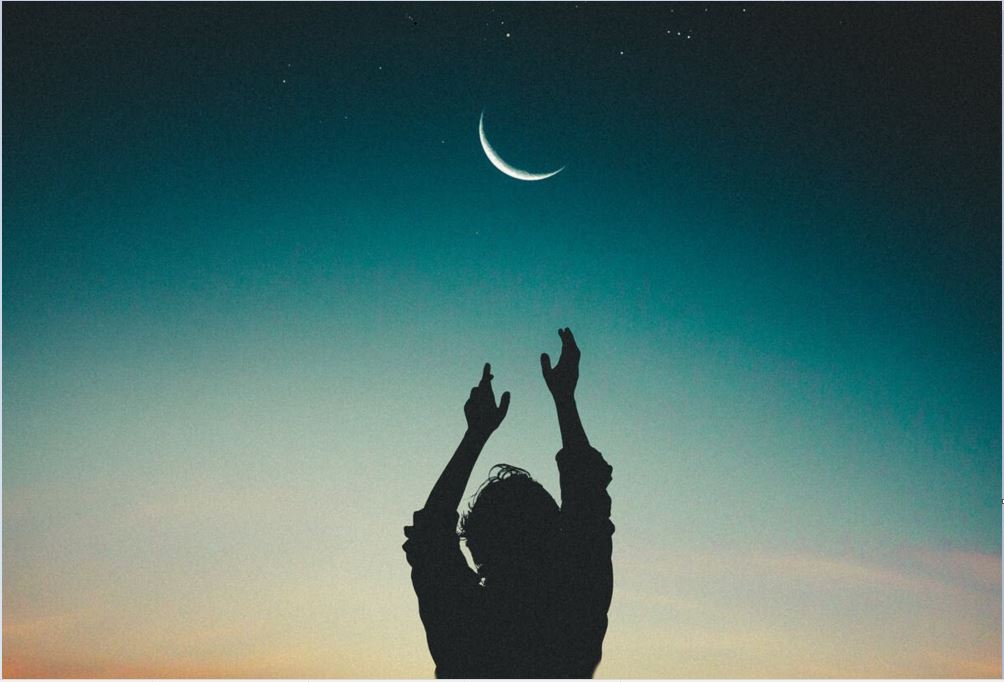 Positive Thinking Course (starts the first Tuesday of every month)
2 November @7:00pm - 8:30pm (AEDT)
The Mind is our most valuable asset. This popular course will provide insights into the power of thought and the power to choose our attitudes and perspectives to empower the self and improve any situation in life.
Join us online: Book Now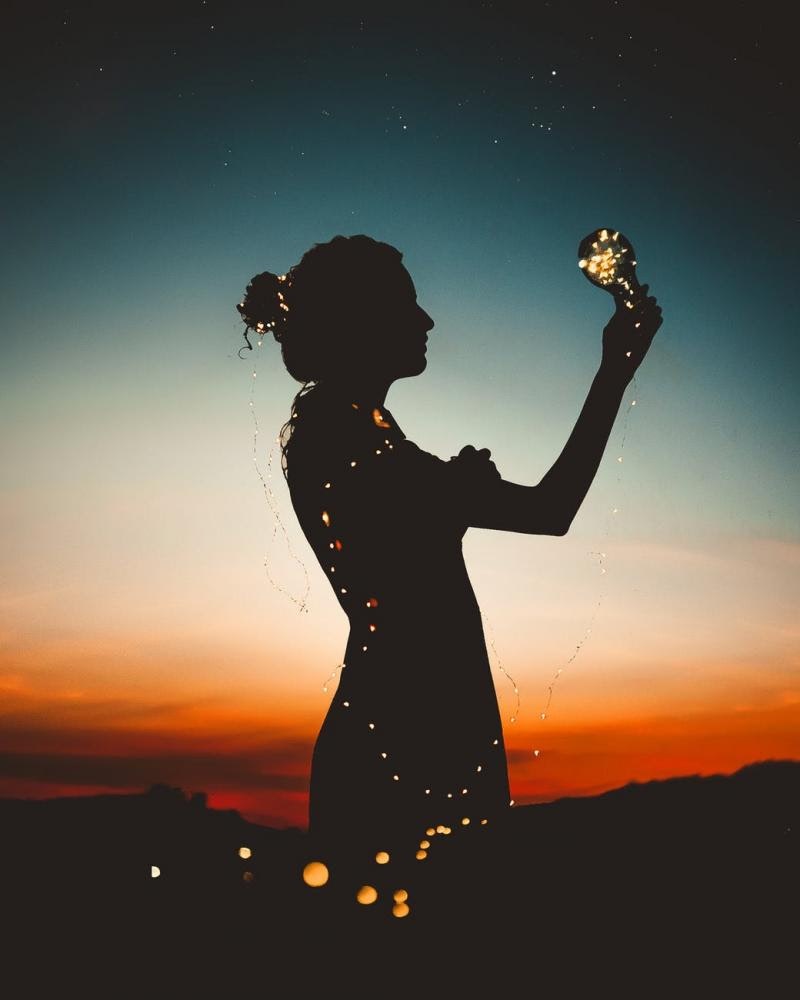 Raja Yoga Meditation - Introductory Course (starts on first Wednesday of the month)
3 November @7:00pm - 8:30pm (AEDT)
This is an interactive introduction to the practice and philosophy of Raja Yoga Meditation.
Join us online: Book Now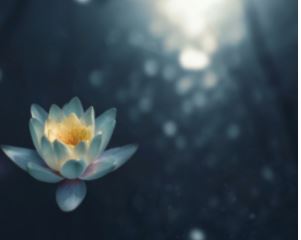 Raja Yoga Meditation - Introductory Course (starts on first Saturday of the month)
6 November @10:00am - 11:30am(AEDT)

This is an interactive introduction to the practice and philosophy of Raja Yoga Meditation.

Join us online: Book Now

Raja Yoga courses, classes and meditatons in Other languages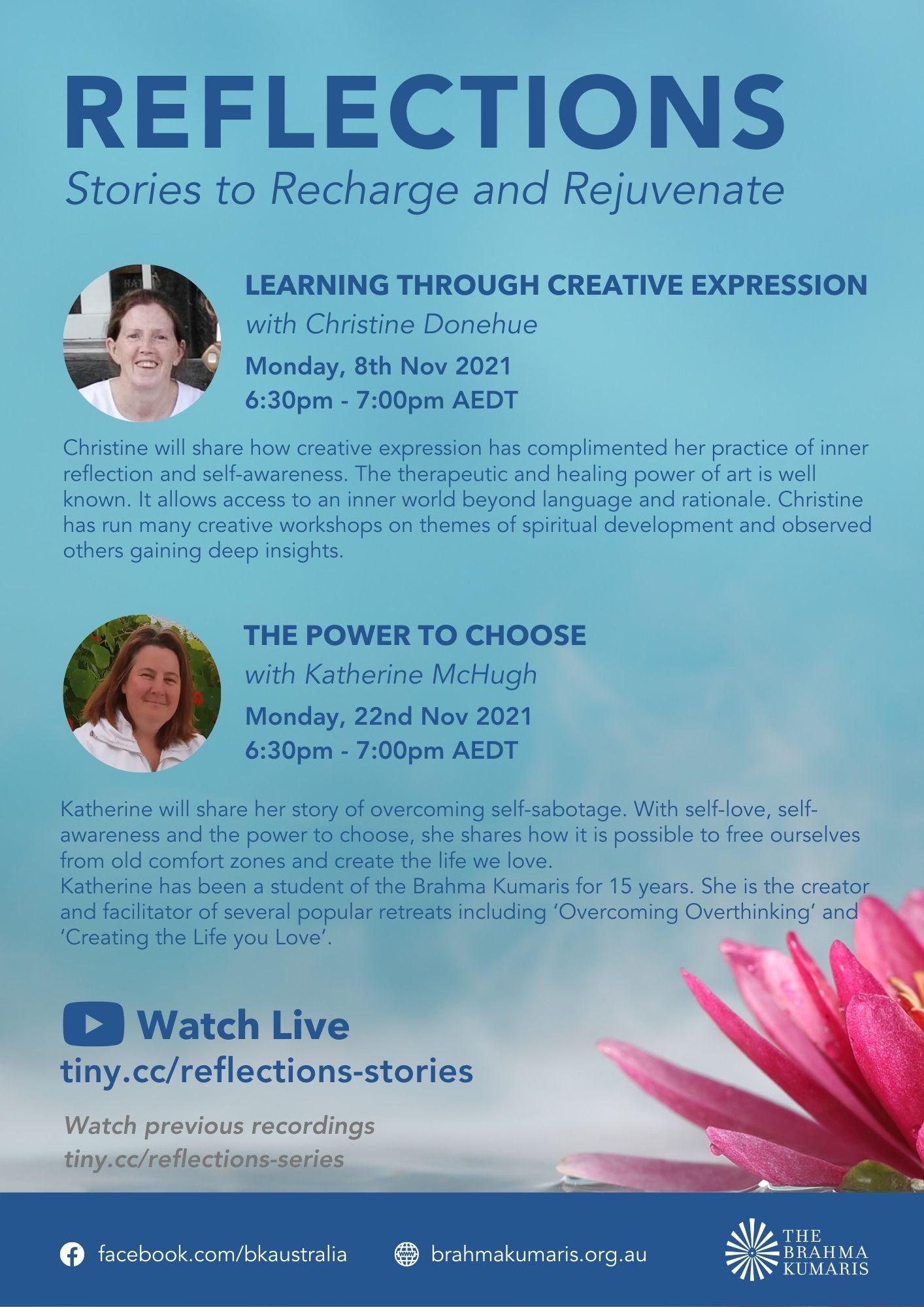 Reflections - Stories to Recharge and Rejuvenate
Learning Through Creative Expression with Christine Donehue
Monday, 8 November ⋅6:30pm – 7:00pm (AEDT)
Join us online: http://tiny.cc/reflections-stories


The Power to Choose with Kathrine Mchugh
Monday, 22 November ⋅6:30pm – 7:00pm (AEDT)
Join us online: http://tiny.cc/reflections-stories

The recordings can be found at tiny.cc/reflections-series

iBeing
Saturday 13th November, 4.30pm - 6pm (AEDT).
The registration link is:https://forms.gle/xH392Xawd65RXncv5
Join us for an online spiritual book cafe where we spend quality time wherever we are with like-minded friends and a cup of coffee/tea.
Book Now