2018-Caribbean News Archive
2018-Caribbean News Archive
International Day of Road Victims - Service News from Suriname
23 December 2018
International Day of Road Victims 2018
Every year, thousands of people die because of traffic accidents. The UN has therefore declared November 17th as "World Day of Remembrance for Road Traffic Victims". The BrahmaKumaris who support this initiative, donated World Peace Meditation Hour on the third Sunday in November in memory of all victims of traffic accidents. There was an interview with Mr.Sharvien Manohar, a survivor of a serious traffic accident, who shared his story of determination, courage and hope with the audience. The program continued with special meditation donated to all road victims.

Vegetarian FoodFest 2018
This annual event was held on November 10th -11th, to promote vegetarianism and its many benefits.
The BrahmaKumaris participated this year as well and elaborated on the basic ingredients for a meal from a deeper spiritual perspective: What are the key ingredients, how doi prepare my food and how do I eat my food. There was a lecture on the theme 'Am I allowed to eat everything?' with the focus on freedom, choices and responsibility. visitors were also invited to turn the virtue wheel and allowed to taste snacks prepared with love.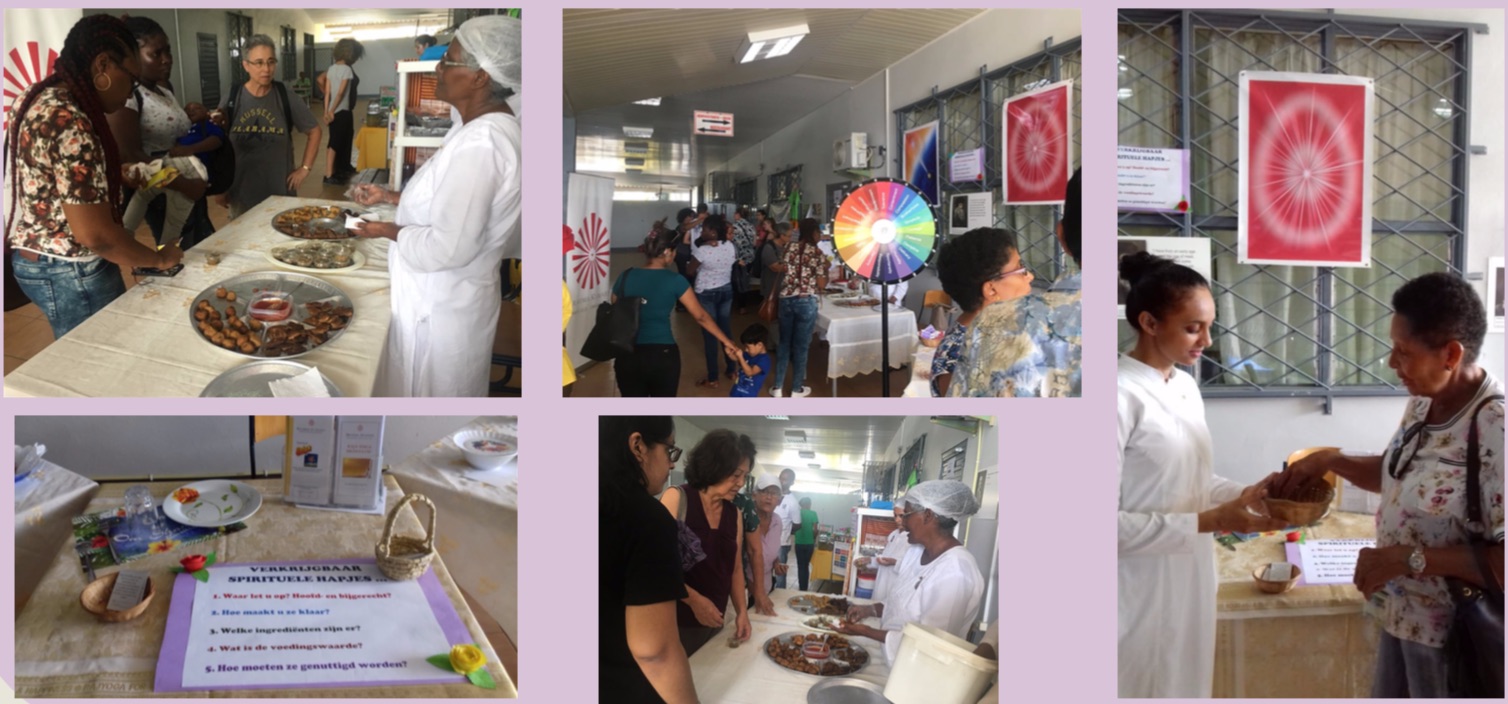 'Suriname Garland of Peace' the Celebrations of World Animal Day
23 December 2018
The Francis - Gandhi Exhibition 'Suriname Garland of peace' and the celebration of World Animal Day
From October 2nd - 6th, the BrahmaKumaris participated in an exhibition organized by the Alpha Max Academy & Learning Center, an Association that wants to actively contribute to a world of non-violence and peace for all living beings.

The exhibition was the main activity. There were also various other activities, including instructive films and a drawing contest.

Mahatma Gandhi was the symbol for nonviolence. For Francis, the pure practice of devotion and love for animals were central. With this in mind, BK's paid attention during the exhibition to:
- thoughts
- 8 spiritual powers of the soul
- Famous scientists from the past who shed light upon animal love

A Green Christmas at Suriname
23 December 2018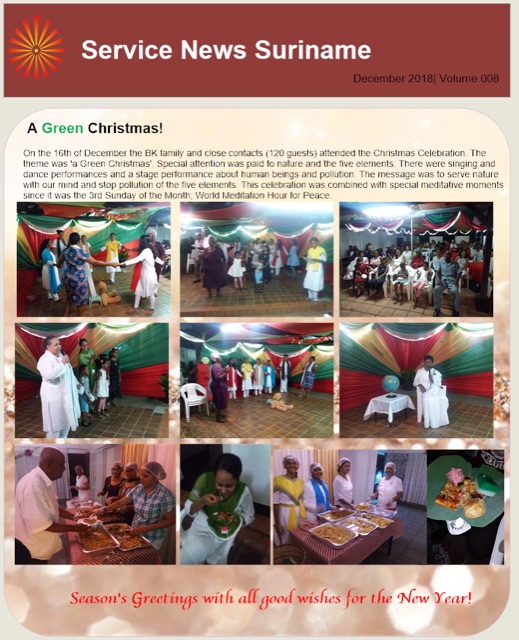 Report on the Trinidad Floods
25 October 2018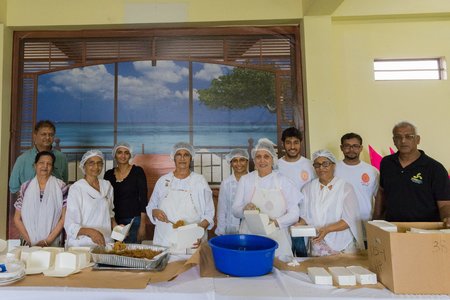 Dear Divine Family,
Om Shanti & Godly Greetings of Peace and Happiness.
I am back to Trinidad on 21st October 2018 from Madhuban.
Over this past weekend there was major flooding in various parts of Trinidad. The worst hit area was at Greenvale which had flood waters climbing to 10 feet. Some people were trapped in there ceiling and others had to seek safety on their roof.
Out of our 5 centres only Sangre Grande in the east was affected. Sister Uma said that she was resting when she had the sudden thought to pack up the stuff in the centre in anticipation for flooding. Together with the help of students they spent 2 hours in this exercise then spent the next few hours in a night vigil. Nothing happened so they went to sleep at about 1am Saturday morning. The flood waters came silently an hour later, at about 2am, and covered the ground floor to a dept of knee leval.
All the BK students felt that they were blessed by Gods protection and damage was minimal. Today they are cooking to distribute food and hampers to the surrounding areas.
The Chaguanas Raja yoga centre, central Trinidad, led by Sister Jasmine yesterday cooked and prepared 200 box lunches. They also included 25 boxes for diabetics. The distribution process was effected in cooperation with the Monroe Road Hindu Temple.
Thanks all members of the centres for their selfless service and shares her Blessings and pure feelings for the quick recover of all who were affected by this flood.
In Baba's yaad
BK Hemlata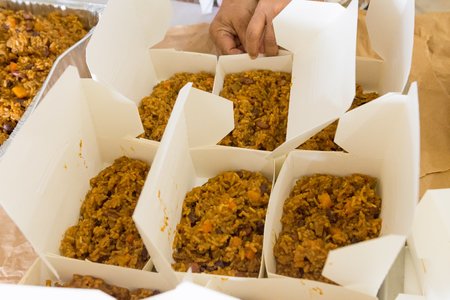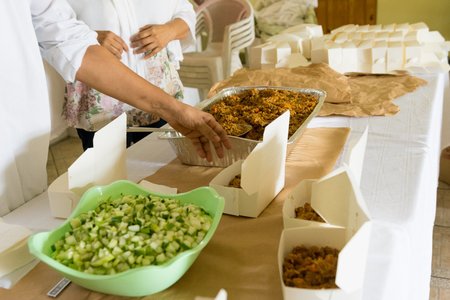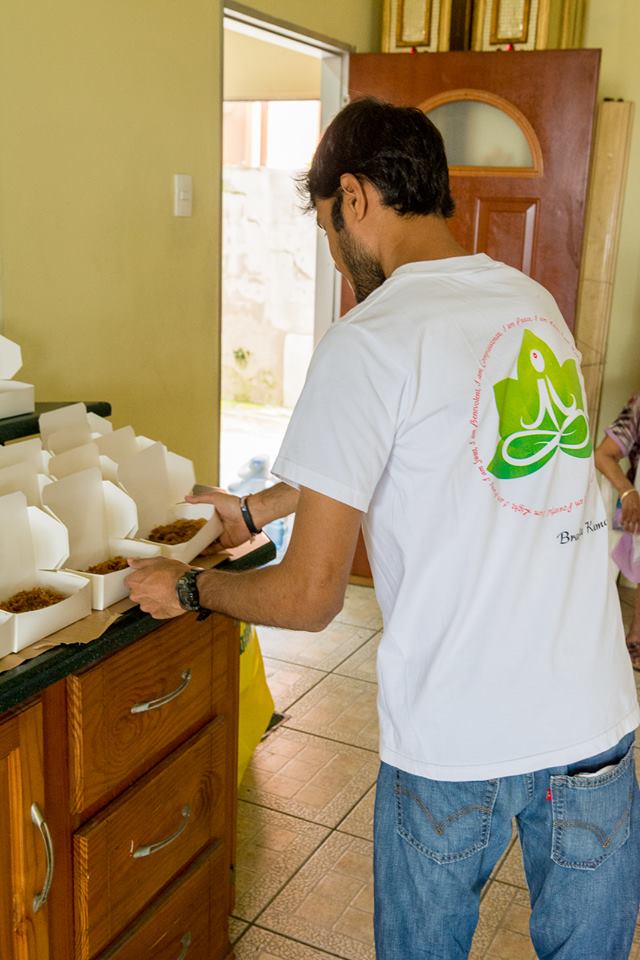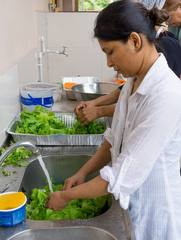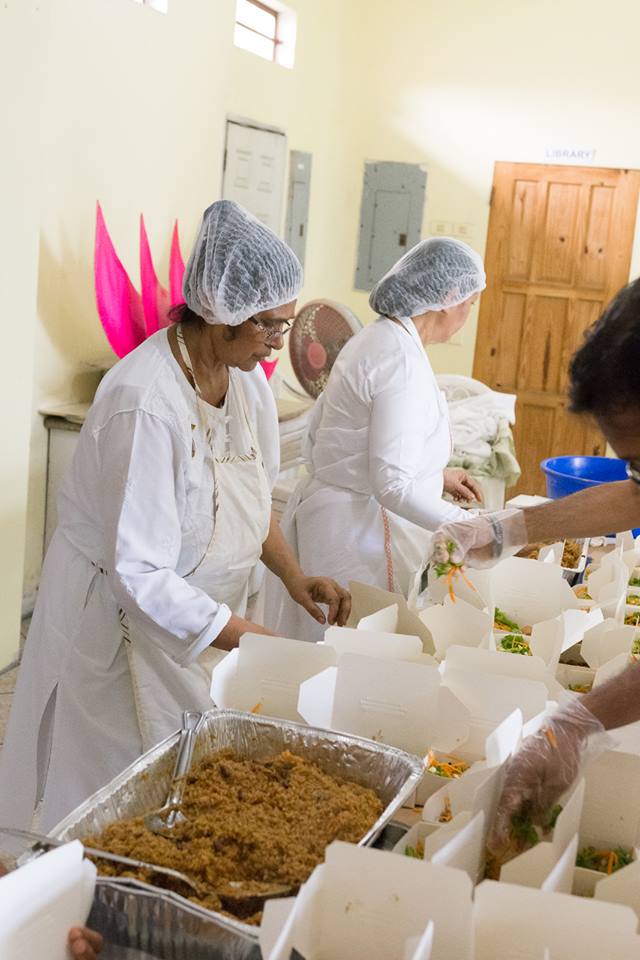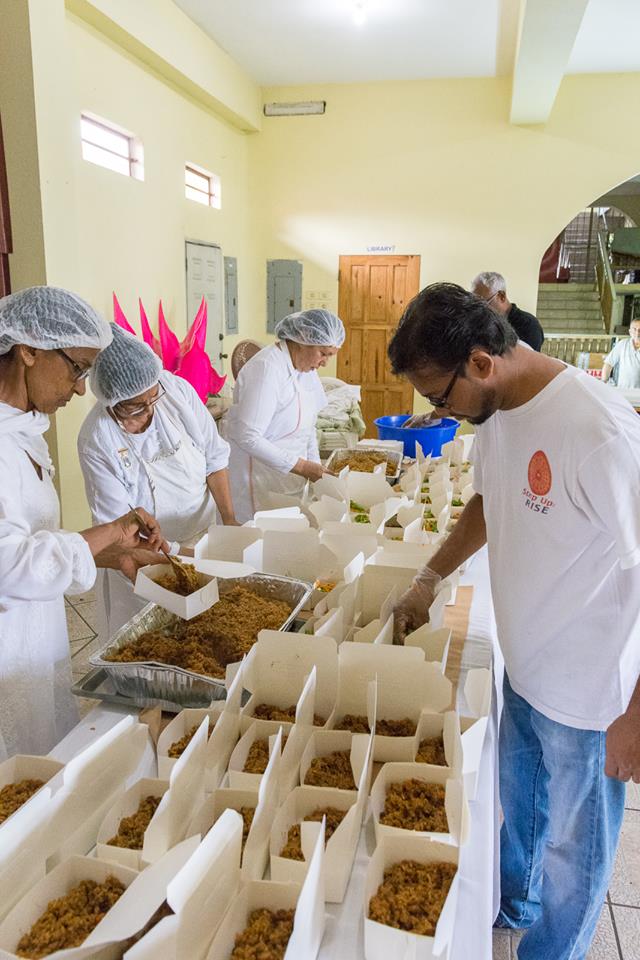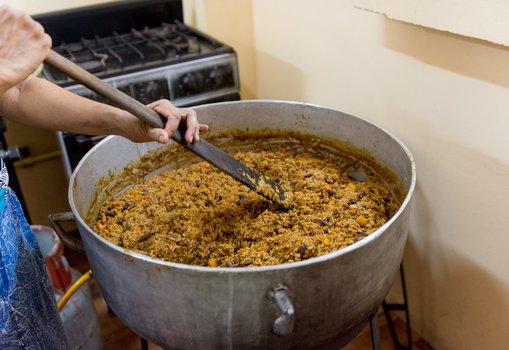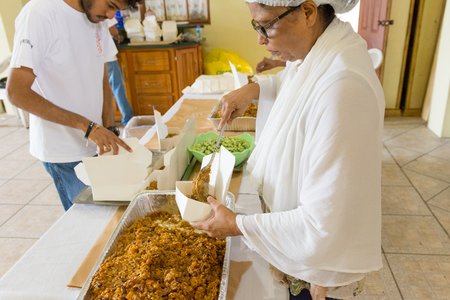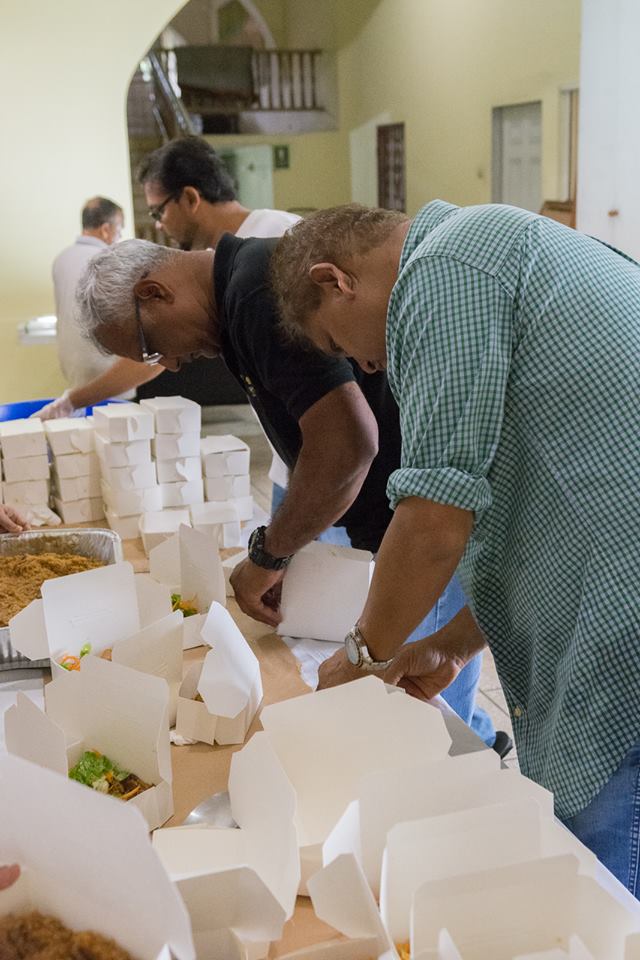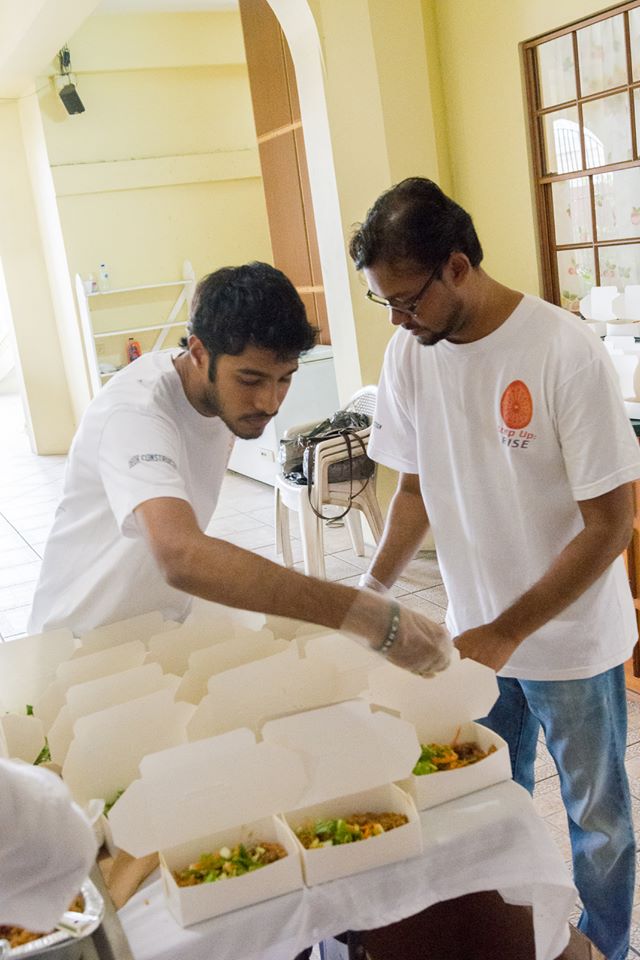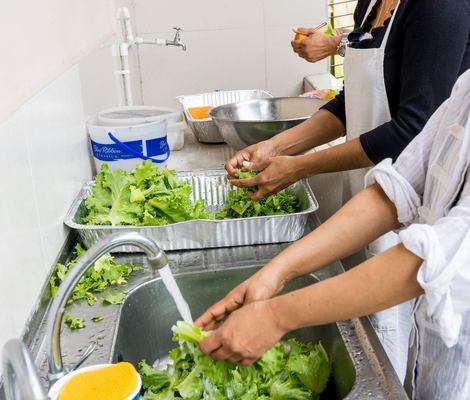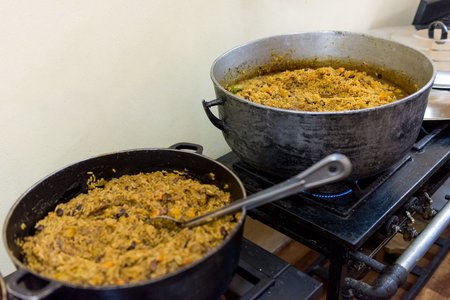 Raksha Bandhan Greetings from Jamaica
27 August 2018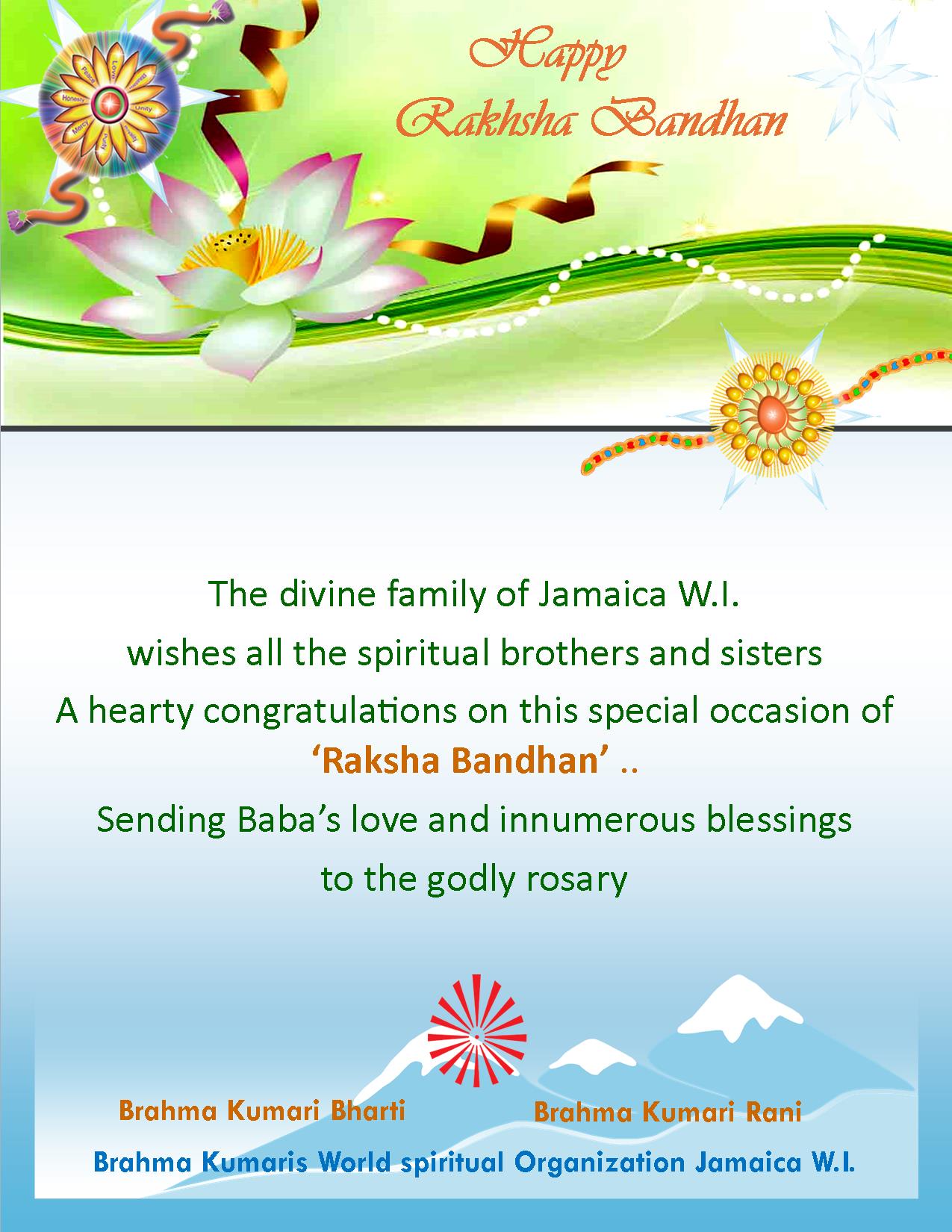 Raksha Bandhan Celebrations and More Service News from Suriname
27 August 2018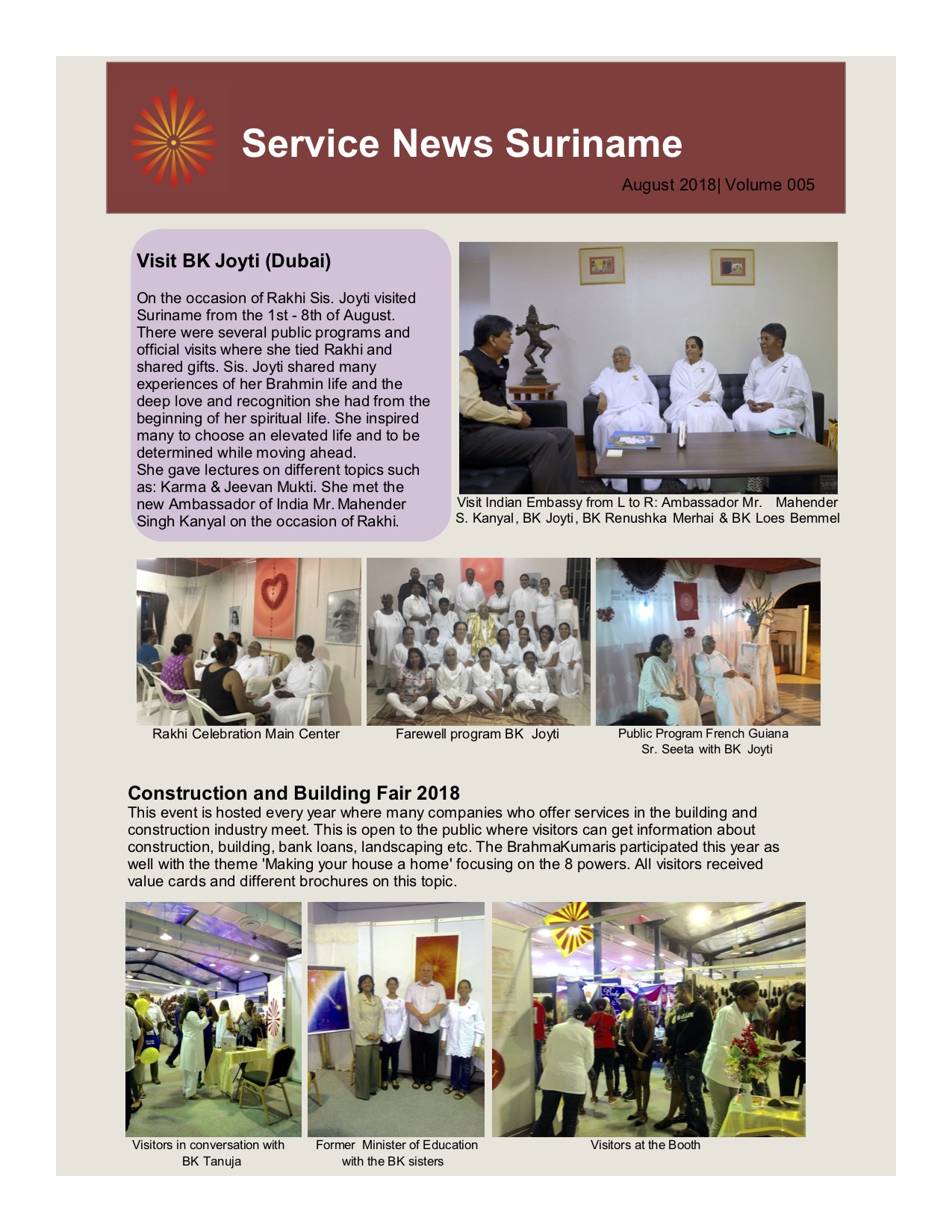 "Moved by God's Love" - Service News from Suriname
2 July 2018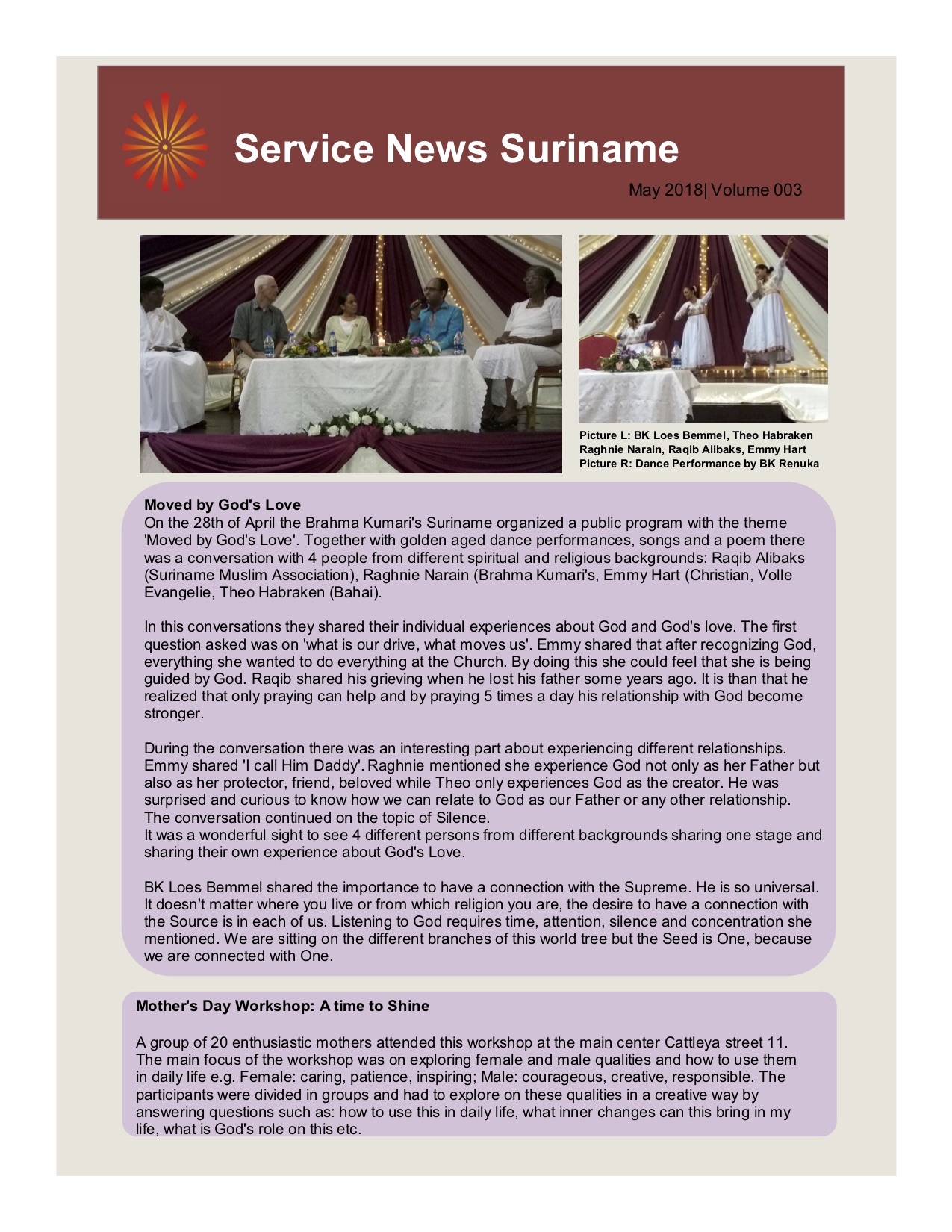 Click here for report in PDF format.

Atam Prakash bhai's of Madhuban Toli Department Visit to Kingston, Jamaica, 28th to 29th May
14 June 2018
Atam Prakash Bhai Ji from Madhuban was on the Caribbean tour for the spiritual service. He was in Jamaica for 5 days and had important programs organized in Kingston, Ocho Rios and Montego Bay including the BK classes, Meditation and also some personal and VIP meetings.
Monday, 28th May
Bhaiji arrived in the afternoon and was welcomed by the Jamaican special food of Ackee, Breadfruit, Kallalloo and Chocho. After taking the rest he was eveready for the service and had two personal meetings before proceeding to the hall for the public program. Bhaiji atteneded the group leader Mr. Roger Williams of 'Rajah With The World Band' who received the blessings before the performance. Brother Paul also joined the chit chat.
Bhaiji also attened Mr. Conrad Miller, the Michanical Engeneer at Electrical Power Company in Jamaica. They had a very constructive discussion on practising meditation on a daily bases.
They also took a walk in the garden in the fresh air while understanding the knowledge in a better way.
The public program at Club India was started at 7.00 pm with the light music played by Mr. Roger Williams of 'Rajah With The World Band' followed by Gyatri Mantra sang by one of his group members who practices the Indian prayers and language. Brother Roger Williams came all the way from the another city Ocho Rios specially for the performance. He also sang the song written by himself "Keep The Faith" which was beautifully rendered well.
Click here for detailed report with photos.

Atam Prakash bhai Visit to Ocho Rios, Jamaica, 29th to 30th May
14 June 2018
Tuesday, 29th May
'Unity is strength' was well poved by the Ocho Rios brothers and sisters. Ocho Rios was a successfully co-operative service as BKs do not have the centre there so brothers and sisters offered their hands to co-operate and make this spiritual visit a success by offereing the stay at Sneha behn and Navin Bhai Menghraj's apartment. Also providing the cooking fascilities at Gayatri behn and Gordhan Bhai's apartment. Jamaica is a tourist place and it was a ship day so Bhaiji could see and enjoy the scenic beauty.
Later, there was a spiritual gathering at Laxmi Temple in Taj Mahal Shopping Centre. 15 people attended the gathering and experienced what is Meditation, why we need meditation in our life, how to do meditation and what are the benefits of meditation followed by the practically guided meditation by Atam Prakash Bhaiji.
The beauty of this service was that all the brothers and sisters who had attended were Sindhis and somehow they were all related to Brahma Kumaris from India. Somebody's family is going to the Ulhasnagar Centre and Khar Centre, Mumbai regularly, somebody is far related to Dadi Janki in lokik, somebody has done the 7 days course in Santacruz Centre, Mumbai and somebody was in Lagos, Nigeria many years before coming to Jamaica. Since the gathering was already so divine and Hindi knowing brothers and sisters, so this was the only place where Atam Prakash Bhaiji gave the class in Hindi. The atmosphere became very homely and lively filled with the spiritual experiences, the power of yoga and Peace & happiness.
At the end Bhaiji invited all of them to come and visit Madhuban, Mount Abu, The international headquarters of Brahma Kumaris.
Click here for detailed report with photos.

Atam Prakash bhai Visit to Montego Baby, Jamaica, 30th May to 1st June
14 June 2018
Wednesday, 30th May
As soon as Bhai ji reached Montego Bay Centre he took the best opportunity to have a nice visit and took a round to spread his divine drishti on Baba's home and garden in Montego Bay. Then Bhai ji rested well in Baba's remembrances as the after effect of having a relaxd water theraphy in the 'Dunns River Fall' in Ocho Rios. His divinity was a blessing to the Centre.
Thursday, 31st May
Next day was Thursday-Satguruvaar, Bhai ji offered bhog to Baba with the BK students followed by the best sustained class on knowledge and Yagya history stories. The spiritual vibrations spread all over and made the atmosphere powerful.
In the evening, we had a public program in Club House at Country Club in Mango Walk. Approximately 20 brothers and sisters were present who enjoyed the mini spiritual concert with the same Music group Mr. Roger Williams of 'Rajah With The World Band'. This time there were two different friends participated with love for Baba. The Music, Singing and dancing was amazing to get engrossed in Baba's love. The singer group dedicated the song 'Keep The Faith' written and sung by Bro. Roger was much enjoyed.
Atam Prakash Bhai ji enjoyed the gathering very well and emphasised on daily meditation at least for 15 – 20 minutes. He explained how to do meditation and also how to maintain the continuation of meditation on a daily bases. Everything that Bhai ji mentioned was accepted with much interest and love to follow. Also shared about the soul consciousness and body consciousness that in order to have successful connection with the One Father we have to change the dress and the address of consciousness and remember The Supreme Father the Supreme Soul alone. Ultimately we had very informative talk by Bhai ji.
Toli and blessing cards were distributed personally by Bhai ji to everyone. The evening became a memorial with Atam Prakash Bhaiji.
Friday, 1st June
Before leaving Jamaica for the further journey, Bhai ji conducted the powerful class and gave clarity about how to give the donation of meditation to the self, others and the world which was the important information that everyone has got. It was multi-benefiting special class like a cherry on the cake. He also gave Madhuban toli to all brothers and sisters.
All the brothers and sisters went at the gate to see off Bhai ji with the one thought in every heart 'Go soon come soon'
Thanks to Baba for everything.
Click here for report in PDF format and with photos.