Mexico, Central & S. America
Mexico, Central & S. America
BKs Conduct a Youth Retreat At a Lutheran Church in Peru
13 May 2022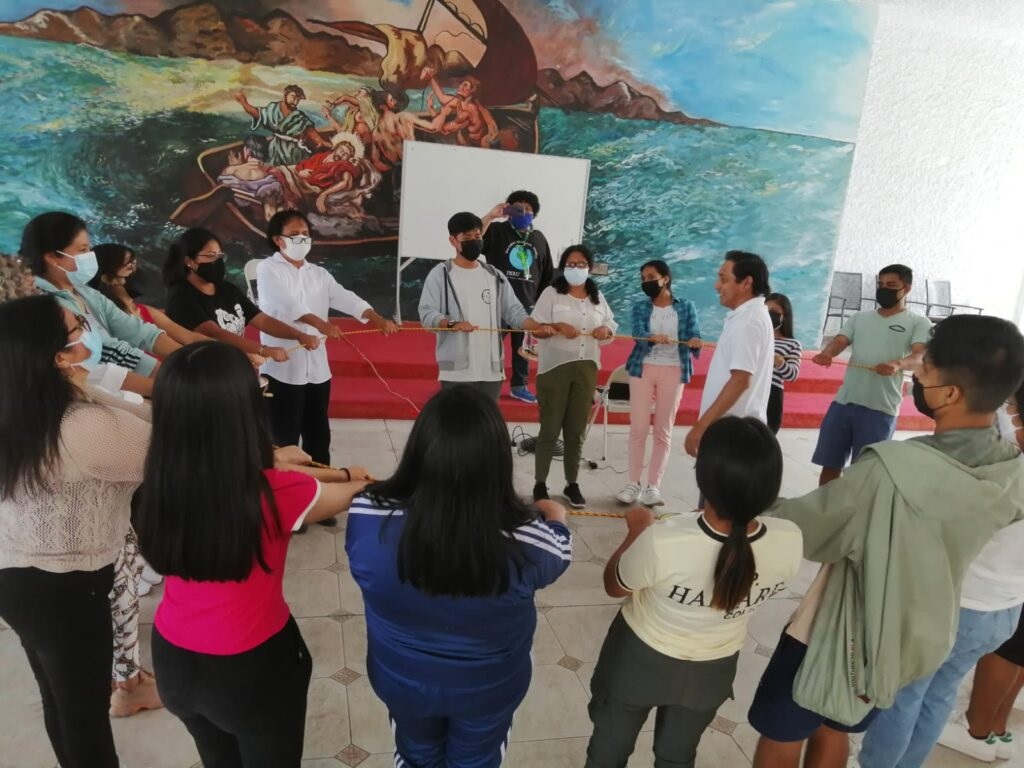 Peru (South America): The BKs in Perú were invited by the Lutheran church to guide a youth retreat at the church for 25 young leaders who are future church pastors.
Participants had the opportunity to attend meditation practices, group conversations, an auto reflection and an auto evaluation on how they live the value of peace in their own lives.
They also had workshops designed to enable them to see themselves as peace keepers for their community and the world they live in.
The retreat had many emotional moments of spirituality and acknowledgement of the self as beings of peace in a chaotic and violent world. BK Nicola helped them to develop skills for becoming messengers of peace. At the end of the retreat in their final meditation practice, they wrote a letter to God.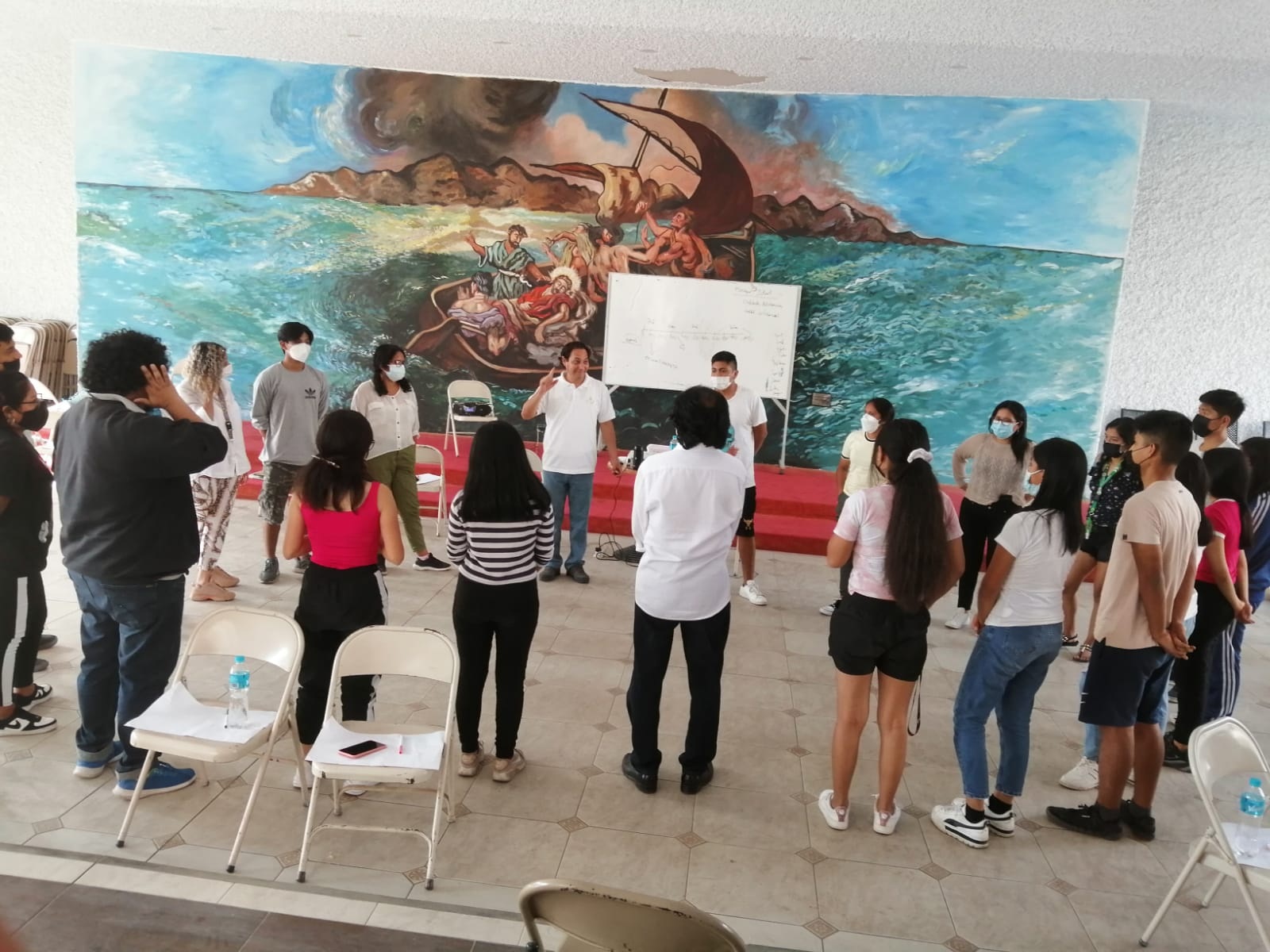 News from Costa Rica
5 April 2022
Dear sweet and powerful family, Greetings of love from Costa Rica
We are sharing some news of what Baba is doing in this land:
1. Meditation and Self-care for the staff of the National Institution for Children's Protection: since the beginning of the pandemic, we have developed a 4-hour workshop on Meditation, Self-care and Pause for Peace, which we have given in stages to the staff, which includes professionals in psychology, social work and social promotion. More than 2,000 thousand employees have been trained and we still continue to do it digitally.
2. "What you do inspires" campaign: During the year 2021 a group of bks, based on the 7 billion acts of kindness campaign, created this version that includes some new elements. The National Association of Educators (there are more than 30,000 people), the Pension Board of the National Teachers' Association (they are all university and school and college teachers), the Radios of the University of Costa Rica, join the campaign, and a TV program called More than news, will be the ambassador of the campaign sharing inspiring content every week for people to join and share.
The campaign has cards with content that help people create awareness of how to act during the day, as well as a workshop that will be given in these institutions, and a song contest where the campaign song will be chosen. In addition, it has the support of "influencers" in the country, such as Mario Chacón, who is a well-known actor in the country. There is more information in Spanish at the following link:
Lo que hacés inspira | Voz de Paz
The campaign is going to be inaugurated in April, and we will have the participation of brother Ram Prakash, who is in India right now. The entire campaign is going to last 6 months, and we will finish with a special program on the International Day of Peace.
We have been meditating on Sundays in a park in the capital of the country, inspiring everyone to send peace to countries in war. Thanks to this, a television report was made that came out last week on the most watched channel in the country, here it is (it was called "in Costa Rica we have a university for the soul"): https://www.teletica.com/masqn/costa-rica-cuenta-con-una-universidad-gratuita-para-el-alma_308541
Accepting of your loving spiritual support and good wishes,
Marianne and Costarican family

Brahma Kumaris Meet the President of Peru
1 March 2022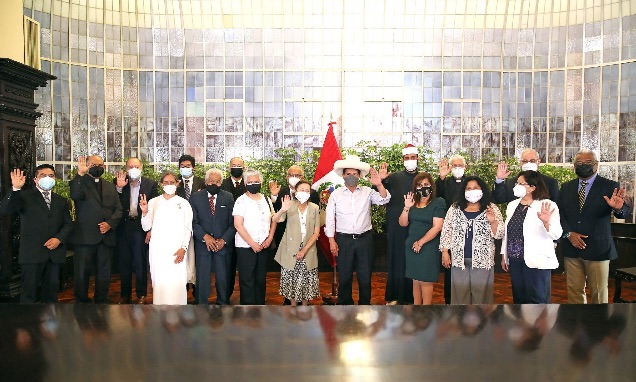 Peru (South America): Representatives of the various religions of Perú, including the Brahma Kumaris, had a get together with the new Peruvian President Pedro Castillo and Justice Minister Anibal Torres. BK Nonie, Co-coordinator of Brahma Kumaris in Peru took part in the gathering.
The Peruvian Interfaith Council gets together at the beginning of every year with the President. They offer the Peruvian president help in different areas like migration, environment, values etc.

Brahma Kumaris Honor Frontline Professionals in Peru
24 February 2022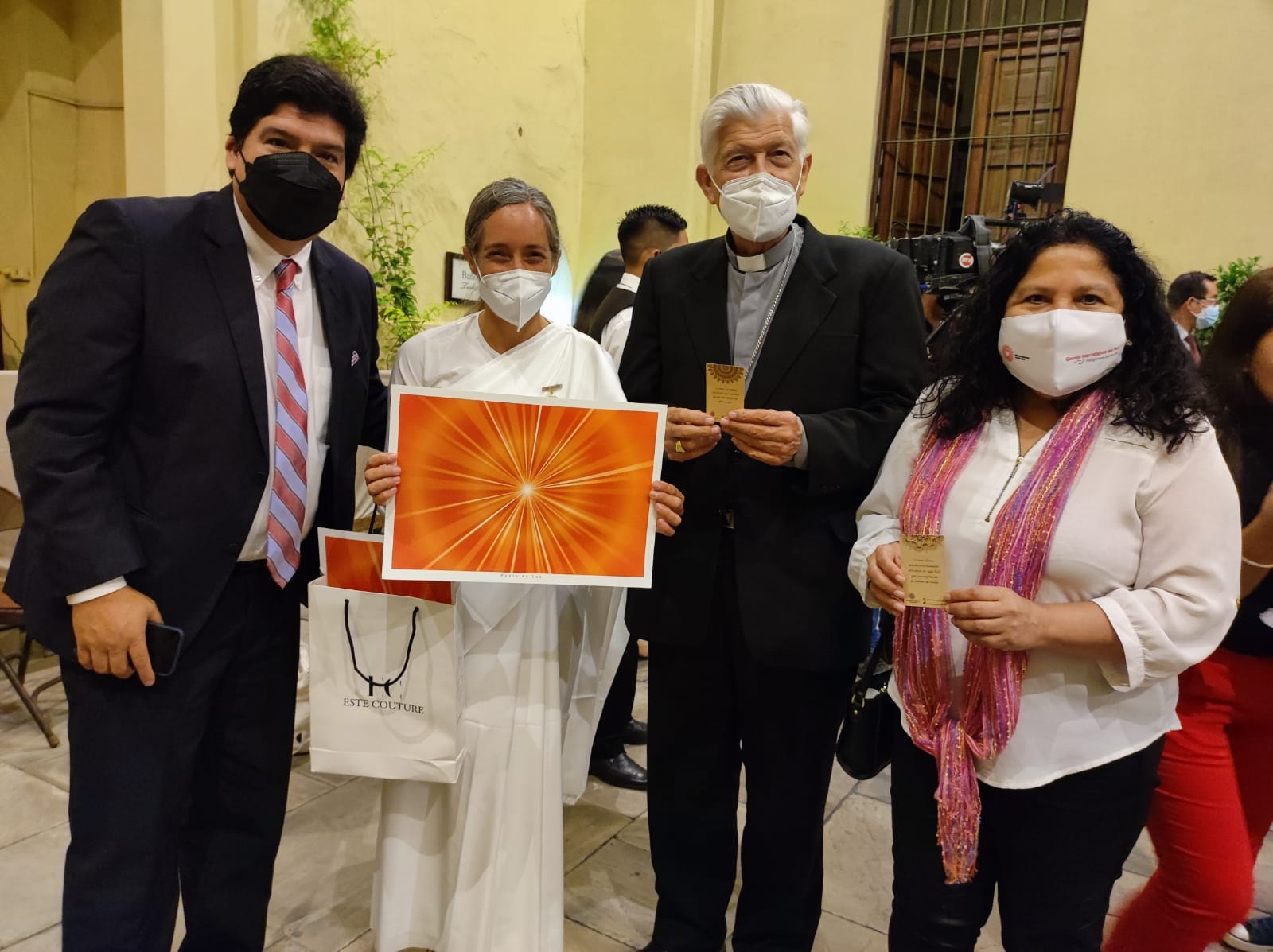 Peru (South America): An event was held at Patio de Los Naranjos in Lima's Cathedral to honor frontline professionals during a sanitary emergency.
Guillermo Estrujo, Vice-president of the interfaith council and public affairs manager of the Northeast South American area – representative of los Santos de los últimos días church; Nonie Reaño from Brahma Kumaris; Salvador Piñeira, archbishop of Ayacucho; and Paula Franco, main advisor of Religiones por la Paz América Latina and the Caribbean, were present during the get-together.

Season's Greetings from the Uruguay Divine Family
25 December 2021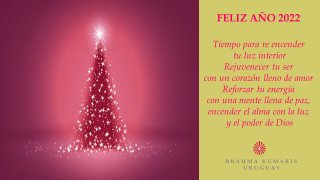 Dulces Om Shanti.
A nuestra querida Familia Espiritual Divina, instrumentos de luz, que tengamos un año 2022 pleno de todos los logros.
Nuestro sincero agradecimiento, a todas las Dadis, almas ancestros de ayer, de hoy y a todas las almas Seniors RC y al team Avyaktiparivar N.Y. Infinita Gratitud a ShivBaba, en Su recuerdo con amor de la pequeña Familia Espiritual BK Uruguay.
Yaad Pyare,
Brahma Kumaris Uruguay.

Season's greetings from BK Brazil
20 December 2021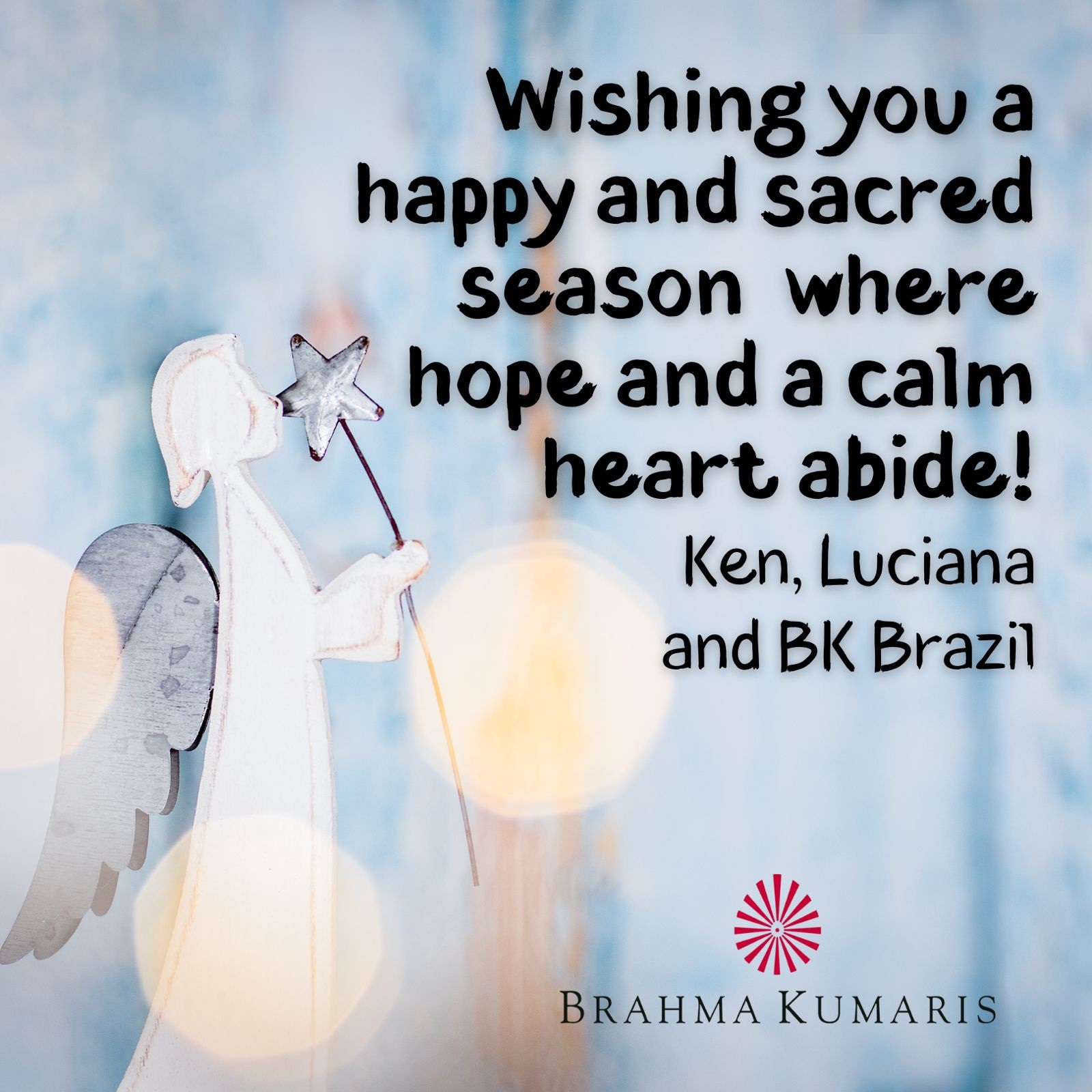 National Coordinating Office
BRAHMA KUMARIS BRASIL

Brahma Kumaris Perú Conduct Meditation During Interreligious Prayer Service
16 December 2021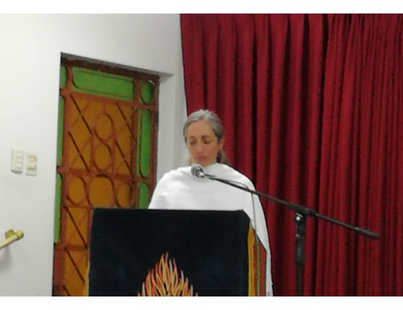 Perú (South America): The interfaith council of Perú, religions for peace and the interfaith initiative for Tropical Forests held a day of interreligious prayer named "Glasgow Listens."
It was attended by the ambassador of the UK in Perú, Kate Harrison, different religious authorities, and environmental specialists.
When COP26, the great climate summit organized by the United Nations was developing in Scotland, in which talks about global warming were taking place, religious organizations everywhere gathered to pray in order to reduce the results and concerns caused by global warming.
BK Nonie from Brahma Kumaris Perú participated in a meditation aimed at giving energy to mother earth and the elements, from the connection with God.

Upcoming Programs and Replays of Online Programs by Br Marcelo from January 29th through February 19th
9 February 2021
19 February - Pasando el tiempo... o simplemente gastándolo [Live on 19 February] https://youtu.be/tDFQNkajUlY
19 February - Passing time... or just spending it [Live on 19 February] https://youtu.be/U_YJG2TLIW8
12 February - ¿Hasta qué punto podemos intentarlo? [Live on 12 February] https://youtu.be/ExXLwIVNjyY
12 February - Until when can we try? [Live on 12 February] https://youtu.be/92naQpeRDzs
5 February - Uncertainty is our fate... or maybe there is an alternative [2:59] https://youtu.be/3VTUlizmgAg
5 February - La incertidumbre es nuestro destino... o tal vez haya una alternativa [2:40] https://youtu.be/n2cCNO575q0
29 January - ¿Un problema? ¡Huye! [3:00] https://youtu.be/i_Fg7XHtf4c
29 January - A problem? Just run away! [2:47] https://youtu.be/RcZWbU0Dads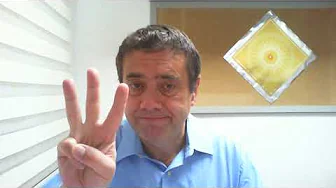 Brahma Kumaris shine in The Congress of Republic of Peru
9 February 2021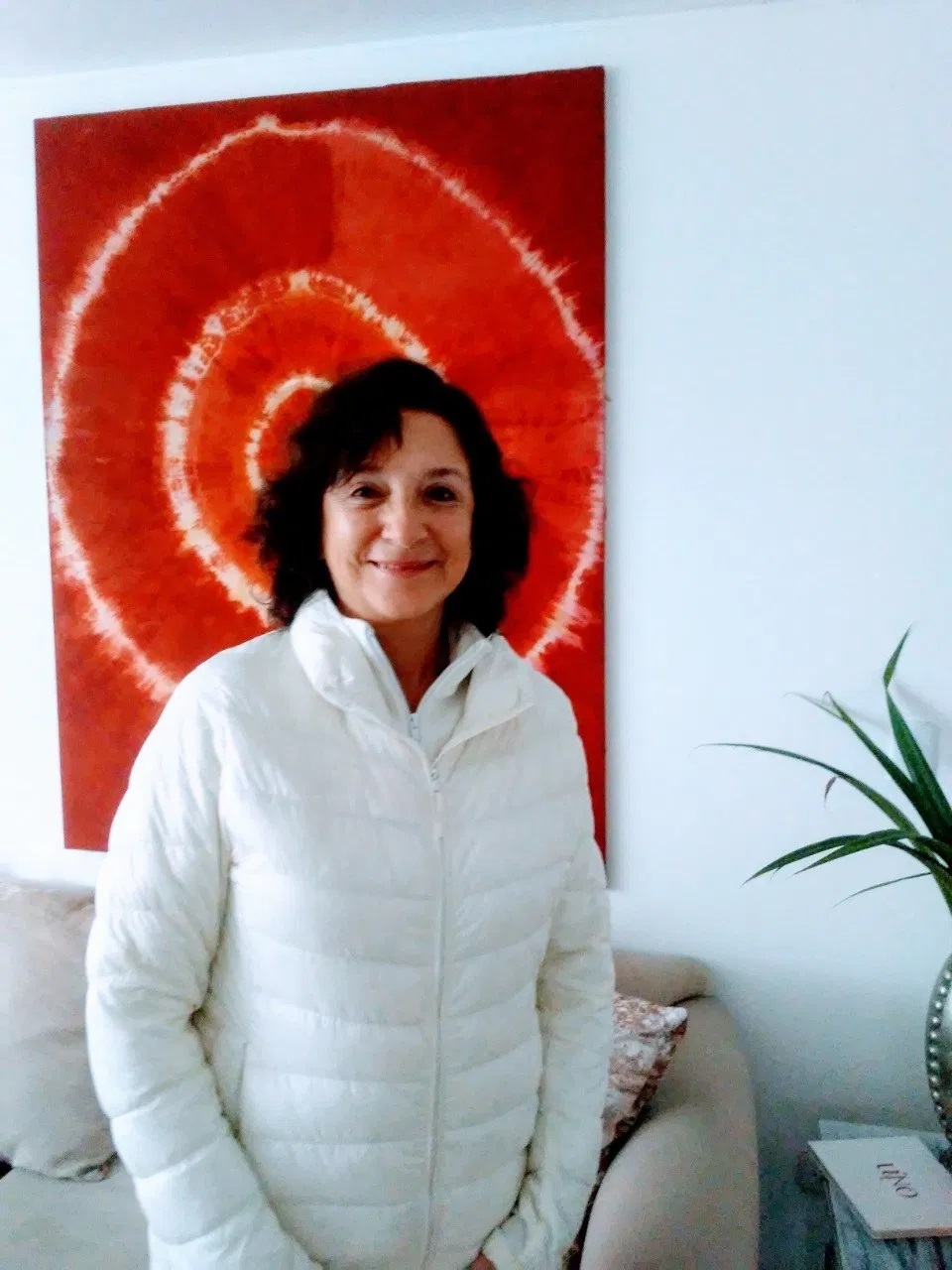 Peru (South America): BK Patricia Iturregni from Peru is a Rajayoga Practitioner taught by the Brahma Kumaris for the past 12 years. She is also a member of the BK Green Team International and the Green Team of Brahma Kumaris in Latin America.
In the month of December 2020, she was invited to work in the Congress of the Republic of Peru, due to her wide and recognized experience in environmental issues. She is working as Principal Advisor in the Climate Change Commission of the Congress. This Commission is chaired by Alberto de Belaunde, who is the second most voted Congressman by the Peruvian people.
On 18th January a nonconventional renewable energy act was submitted with the support of various political parties.

Upcoming Programs and Replays of Recent online Programs by Br Marcelo from 25th December through 29th January
22 January 2021
29 January - ¿Un problema? ¡Huye! [Live on 29 January] https://youtu.be/i_Fg7XHtf4c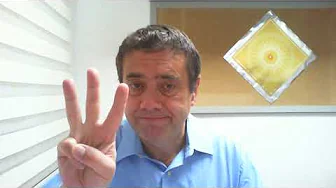 29 January - A problem? Just run away! [Live on 29 January] https://youtu.be/RcZWbU0Dads
22 January - Incertidumbre - nada de suerte... https://youtu.be/IRlH0aNOUeo
22 January - Uncertainty - no luck... https://youtu.be/l1ZGdghigeI
15 January - Un año... [2:34] https://youtu.be/IRlH0aNOUeo
15 January - A year... [2:51] https://youtu.be/bVI4LnsiiSc
08 January - Destruyendo viejos ídolos https://youtu.be/ZEN-rXLFuM8
08 January - Destroying old idols https://youtu.be/ZQdE4f7ZL6M
01 January - Sobre un año nuevo muy deseado [2:30] https://youtu.be/rNAcpyrWO1A
01 January - About a very much desired new year [2:55] https://youtu.be/-LirT-YTCug
25 December - It is Christmas, believe it! [2:33] https://youtu.be/-Av75r8C9Ro
25 December - ¡Es Navidad, créamelo! [2:50] https://youtu.be/GWrxiCYUyuE

2021 Mexico, Central & South America News Archive
2020 Mexico, Central & South America News Archive
2019 Mexico, Central & South America News Archive
2018 Mexico, Central & South America News Archive
2015 Mexico, Central & South America News Archive
2014 Mexico, Central & South America News Archive