Mexico, Central & S. America
Mexico, Central & S. America
Upcoming Programs and Replays of Recent online Programs by Br Marcelo - Week of July 27th and beyond
9 August 2020
14 August - Ponerse en los zapatos de otra persona [Live on 14 August] https://youtu.be/RHmRXF0dTOI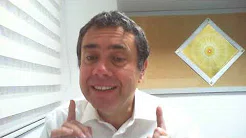 14 August - Wearing Someone Else's Shoes [Live on 14 August] https://youtu.be/BGyPp6t6OaI
31 July - La alegría de vivir, la alegría de morir [3:16] https://youtu.be/RHmRXF0dTOI
31 July - The Joy of Living, the Joy of Dying [4:15] https://youtu.be/BGyPp6t6OaI

Replays of Recent online Programs by Br Marcelo July 14 through 31st
1 August 2020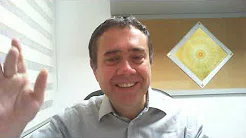 31 July - La alegría de vivir, la alegría de morir [Live on 31 July] https://youtu.be/RHmRXF0dTOI
31 July - The Joy of Living, the Joy of Dying [Live on 31 July] https://youtu.be/BGyPp6t6OaI
24 July - La sal de vida [3:41] https://youtu.be/gc6Fy9NWNCY
14 July - The Salt of Life [4:20] https://youtu.be/UCx2XrfXOYg

Upcoming Program Plus Replays of Recent online Programs by Br Marcelo week ending July 19th
24 July 2020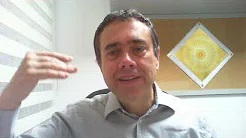 UPCOMING on 24 July - La sal de vida [Live on 24 July] https://youtu.be/gc6Fy9NWNCY
UPCOMING on 24 July - The Salt of Life [Live on 24 July] https://youtu.be/UCx2XrfXOYg
14 July - La salud de una organización humana [4:27] https://youtu.be/LQYiUM4Zwaw
14 July - The Health of a Human Organization [5:36] https://youtu.be/JBhWYwKGIk8

Replays of Recent online Programs by Br Marcelo, July 10 and 14
13 July 2020
14 July - La salud de una organización humana [Live on 14July] https://youtu.be/LQYiUM4Zwaw
14 July - The health of a human organization [Live on 14 July] https://youtu.be/JBhWYwKGIk8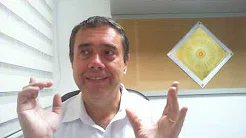 10 July - Personal health, organizational health [04:04] https://youtu.be/0NpBnmkMMXg
10 July - Salud personal, salud organizacional [03:22] https://youtu.be/gcD2vjINtYY

Replays and Announcements of Recent online Programs by Br Marcelo
6 July 2020
10 July - Personal health, organizational health [Live on 10 July] https://youtu.be/0NpBnmkMMXg
10 July - Salud personal, salud organizacional [Live on 10 July] https://youtu.be/gcD2vjINtYY
03 July - Sencillo [03:39] https://youtu.be/xSZ6FPEbgbE
03 July - Simple [04:11] https://youtu.be/XuDT6Ta67qc

Replays of Recent online Programs by Br Marcelo
3 July 2020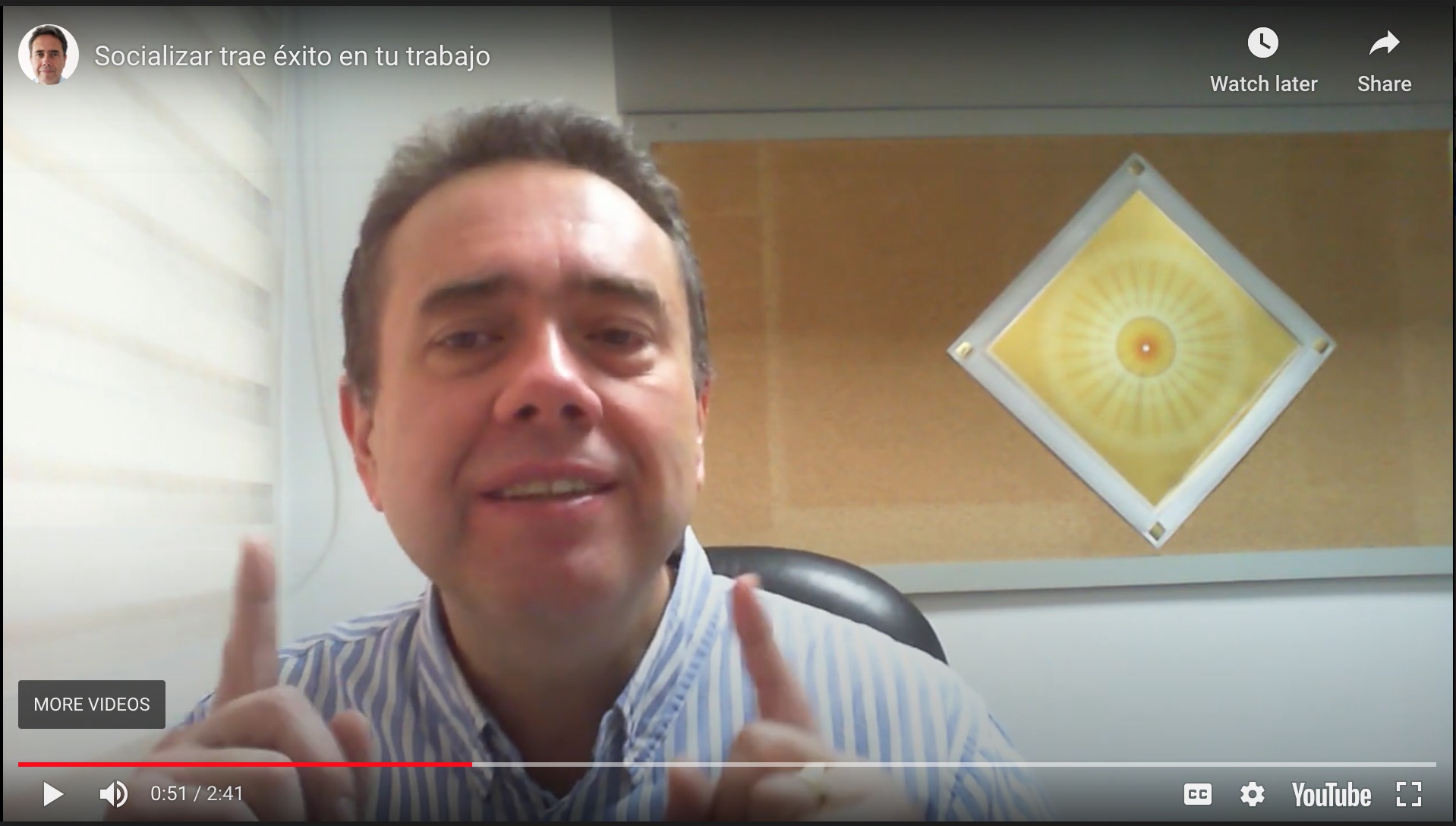 26 June - Socializar trae éxito en tu trabajo [2:41] https://youtu.be/J80v8D408Fs
26 June - To socialize brings success in your work [3:21] https://youtu.be/ssN3NkLz4_c
19 June - Ser consciente de ser consciente [4:31] https://youtu.be/h9boY_HeZ1s
19 June - Being aware of being aware [5:01] https://youtu.be/HzZSS0GHiQs

New Year's Message from Brazil BKs
29 December 2019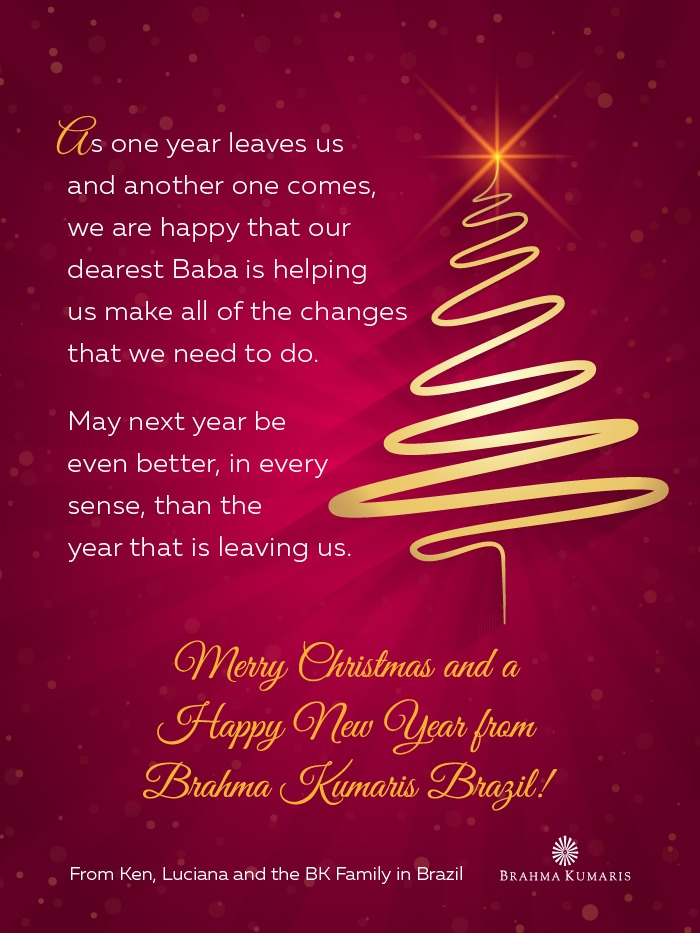 Sister Jayanti's visit to Brazil - Nov. 28th to Dec. 1st, 2019
7 December 2019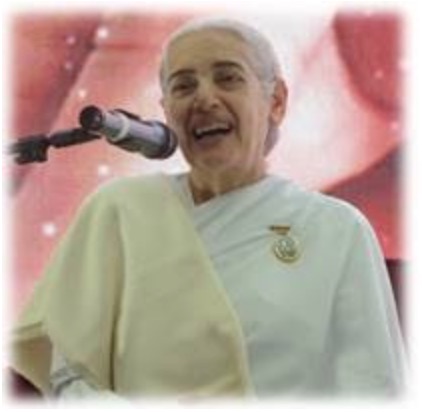 From Nov. 28th to Dec. 1st, 2019, the BK Family in Brazil had the fortune
of having Sis. Jayanti's visit.
During those four days, a very rich experience and
great service were offered to BKs, contact souls and general public.
INTERVIEW
Date: Nov.28th
Topic: "Peace and sustainability through spirituality"
Journalist: Maura Campelini
City: Sao Paulo
Translation into English – Click here
Original article in Portuguese – Click here
PUBLIC TALK
Date: Nov.28th
Topic: "Meditation for prosperity"
Venue: Latin America Memorial Hall
City: Sao Paulo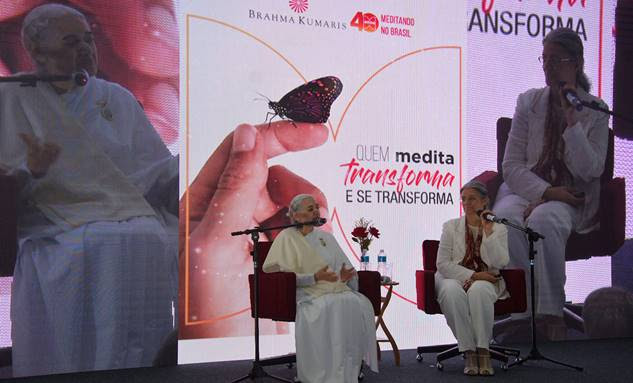 Nearly 600 people attended the lecture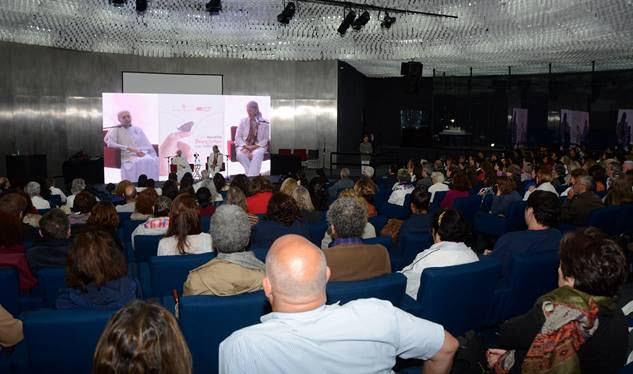 Mrs. Celia Leão – Secretary for Disabled People affairs of the State of São Paulo Government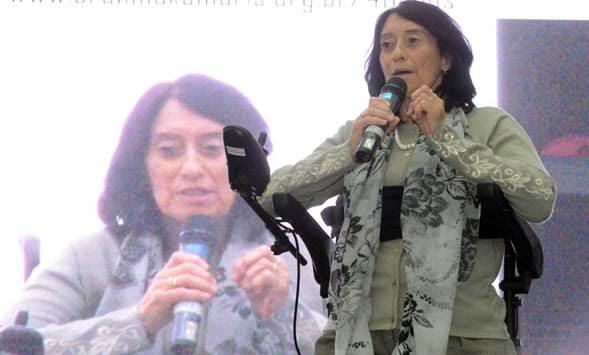 Brother Ken O'Donnell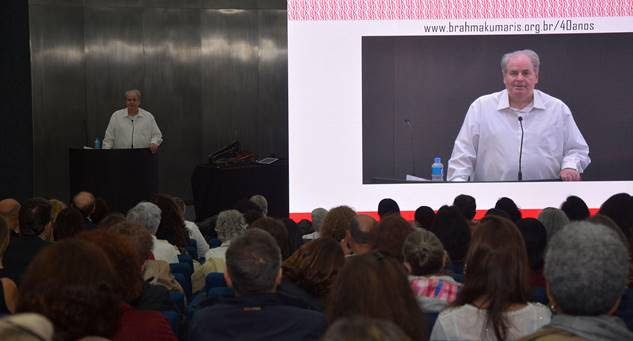 Presentation by Marcus Viana, a renowned Brazilian musician
(Click here to watch part of the presentation on Instagram)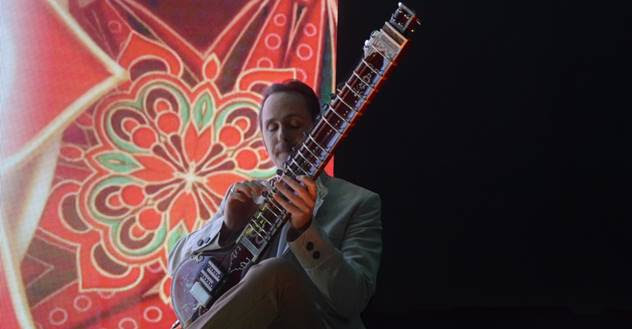 …with the participation of Brother Alex Pochat, playing the citar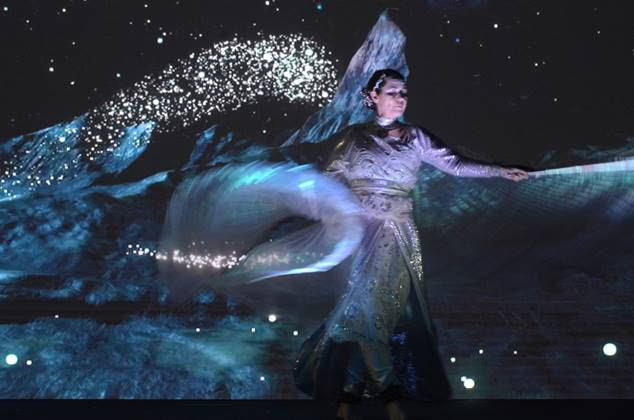 Dance presentation by Sister Goreth Dunningham
Final meditation conducted by Sister Luciana Ferraz, with Sister Jayanti, Br. Ken and other BK Teachers giving dristhi from the stage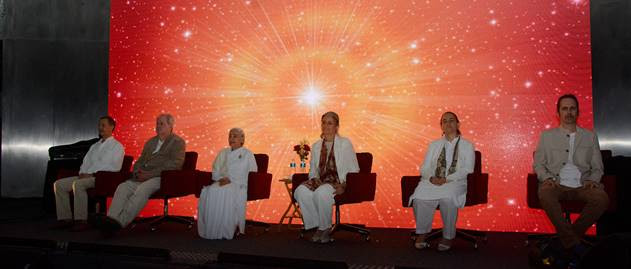 CLASS FOR BKs
Date: Nov.29th
Topic: "Freedom and Power"
Venue: BK Center
City: São Paulo
Click here to watch the class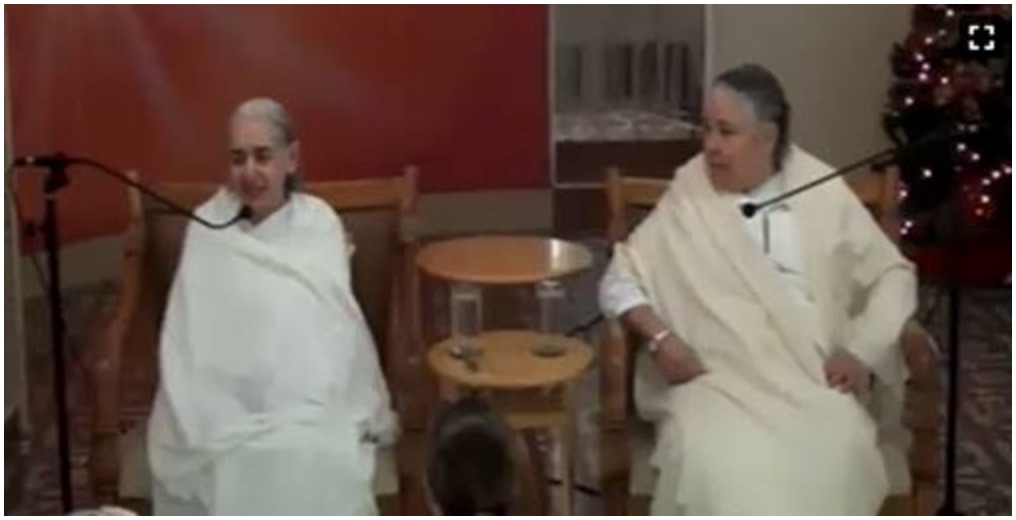 MEETING WITH CONTACT SOULS
Date: Nov.29th
Topic: "How simplicity and consciousness have an impact
on climate change"
Venue: BK Center
City: São Paulo
S. Jayanti was interviewed by Mrs. Vania Bueno
click here to listen to the interview
(the audio alternates between the questions made in Portuguese and S. Jayanti's answers in English)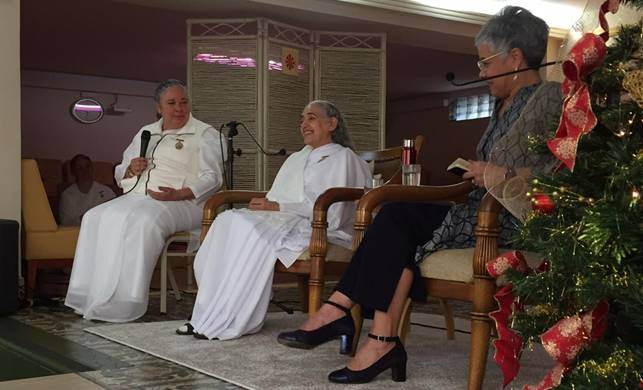 60 IP and VIP contact souls attended the meeting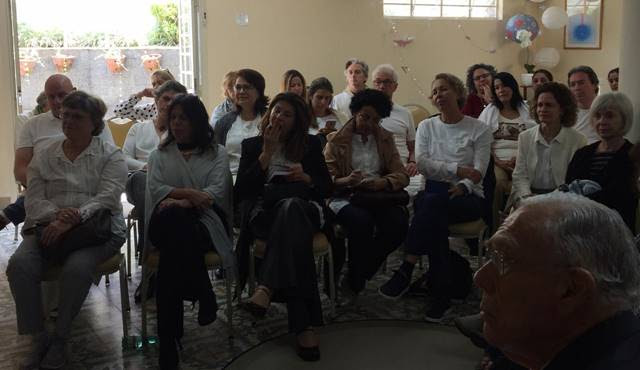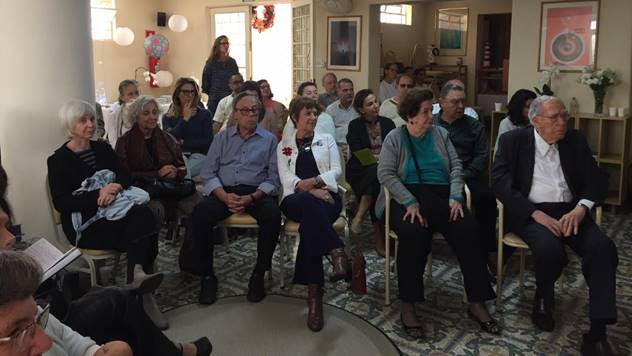 RETREAT FOR BKs
Date: from Nov.29th till Dec. 1st
Topic: "Return to the Source"
Venue: Eldorado Hotel
City: Atibaia (one hour from São Paulo)
Special reception for Sister Jayanti
The participants sang the song Shukriya Aapka Pyare Prabhu
(click here to watch the video)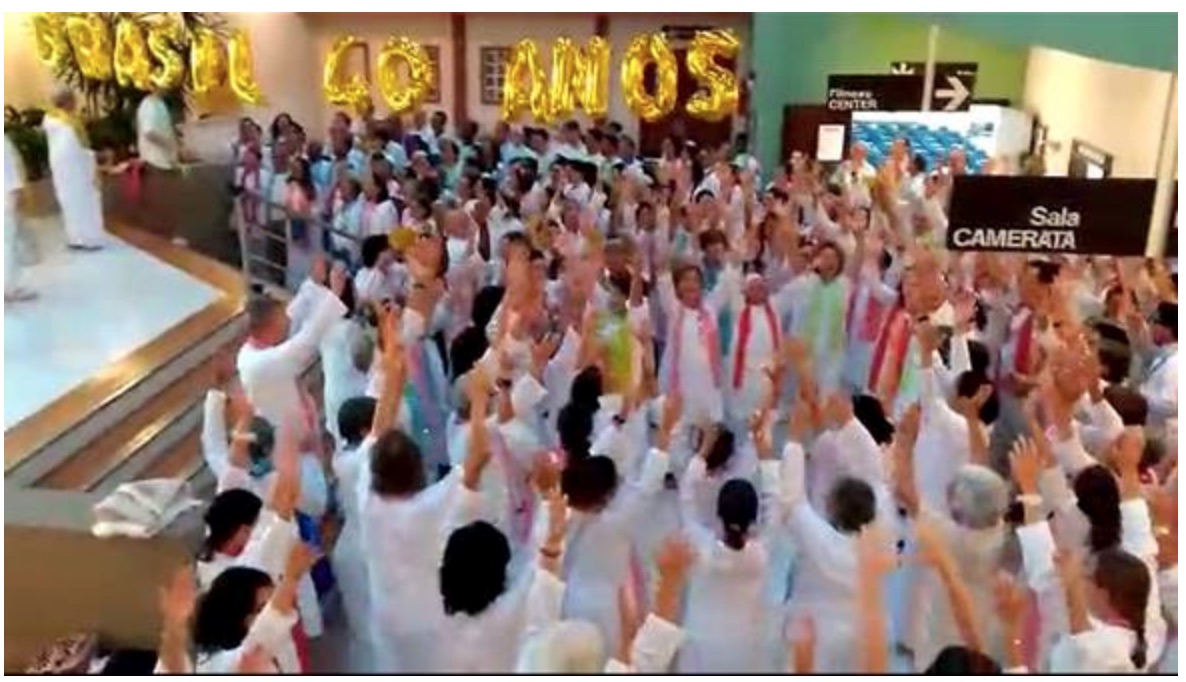 Nearly 300 BKs attended the retreat, coming from different parts of Brazil and abroad
Celebration of 40 years of BK service in Brazil with the older ones in gyan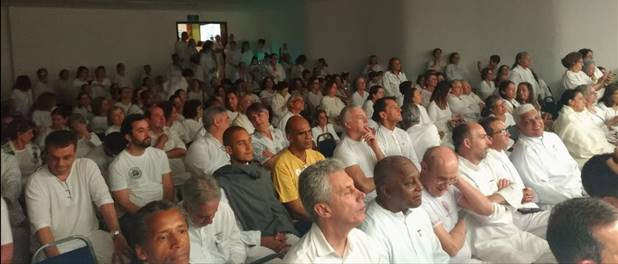 THANKS A LOT

Sister Rajni Daulatram's Visit to Brazil for Rakshabandhan celebrations
24 September 2019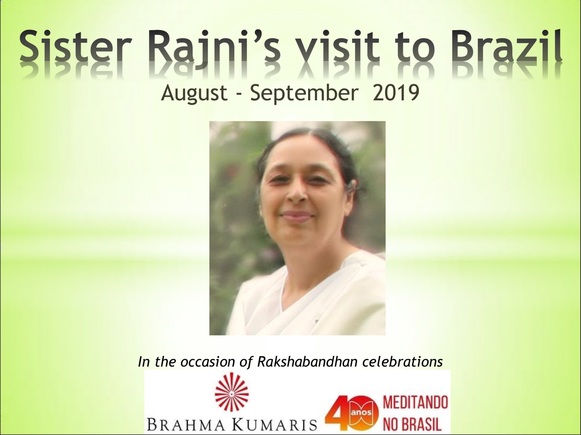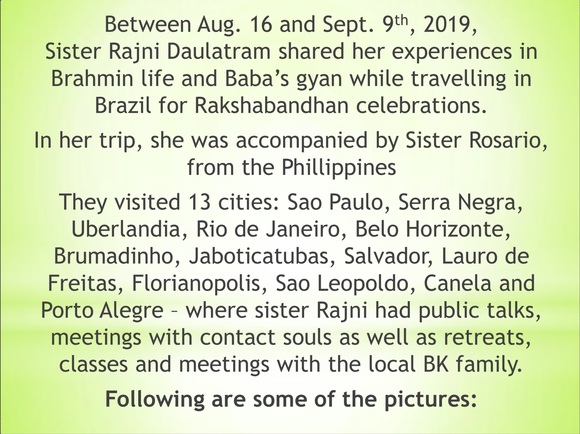 Click here for detailed report with photos.

Vedanti Didi and Diptibehn visit Costa Rica: Celebration of 30 Years of Service and Launching of "Pause for Peace" Campaign
12 September 2019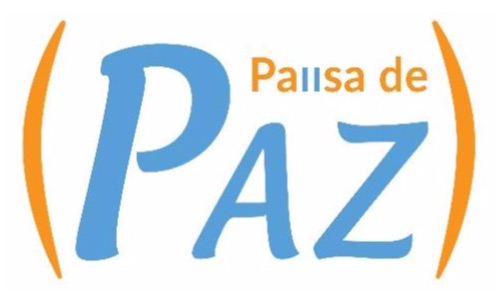 Brahma Kumaris Costa Rica, 21 August 2019. The Pause for Peace campaign was inaugurated on August 21, 2019. A public program was made were VIPs talked about their support to the Campaign. Guillermo García, Director of the Guild School of the National Association of Educators, Lorna Chacón, Director of the National Radio and Television System, and Cathy Prado, Director of the Radios of the University of Costa Rica they talked about the videos and radio wedges of a minute of meditation, with which they will be supporting the "Peace for Pause" campaign. In addition, former first lady Margarita Penón commented on how she met Brahma Kumaris 30 years ago with the coming of sister Jayanti to the Peace Conference. She inspired everyone to pause for peace, as she has learned throughout these years of close relationship with Brahma Kumaris.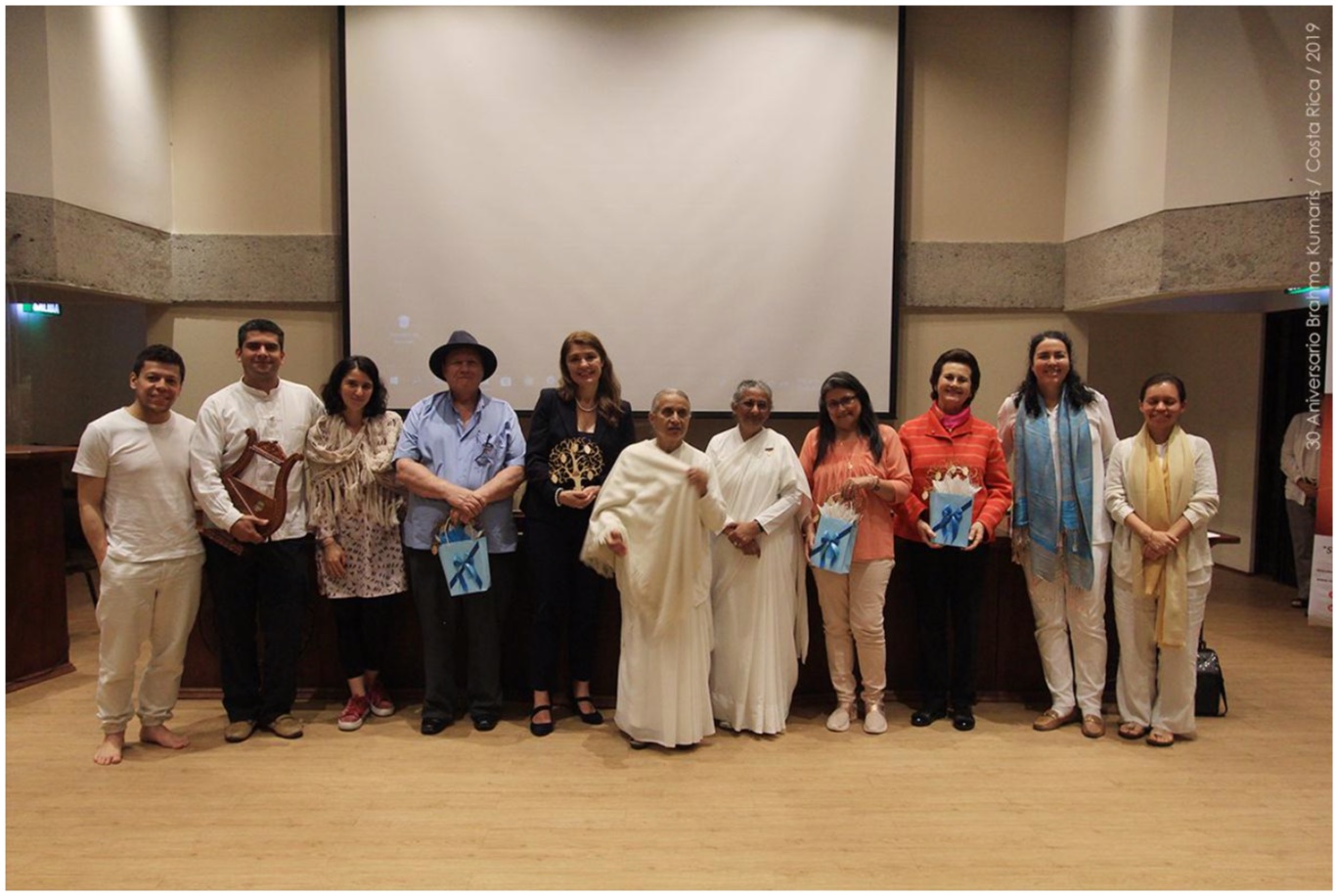 We had Dipti Bhen, who showed a video of how the initiative was carried out in Africa, which left everyone very motivated. Then Vedanti Didi shared on how to meditate and put into practice in family, work and student life, the pause for peace. The talk was very enjoyable, and people were left with the desire to put it into practice. After the talk, we received several messages of thanks and requests to start the workshops with 400 young people from the National Learning Institute, and more. The campaign will take place from September 1 to September 21, 2019. It will close with the celebration of International Day for Peace, with a massive meditation in a recognized cultural place in the province of Cartago.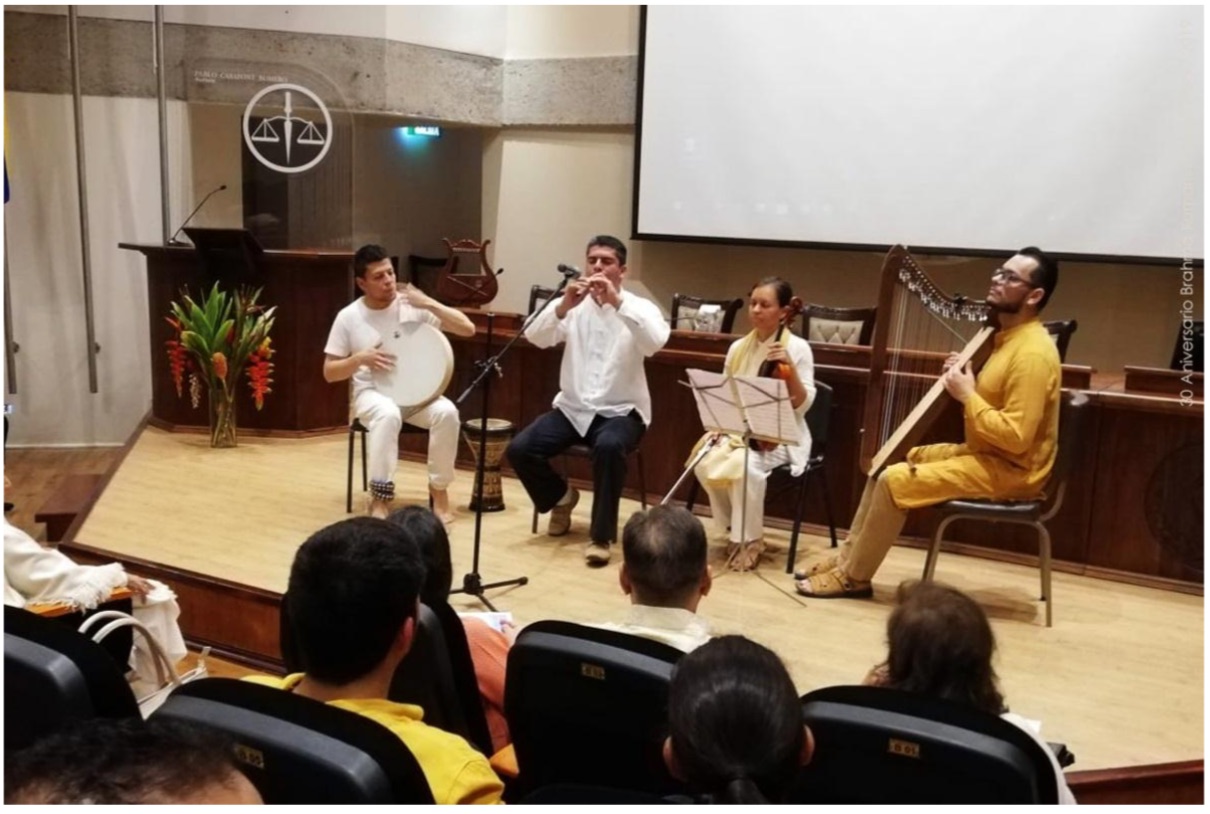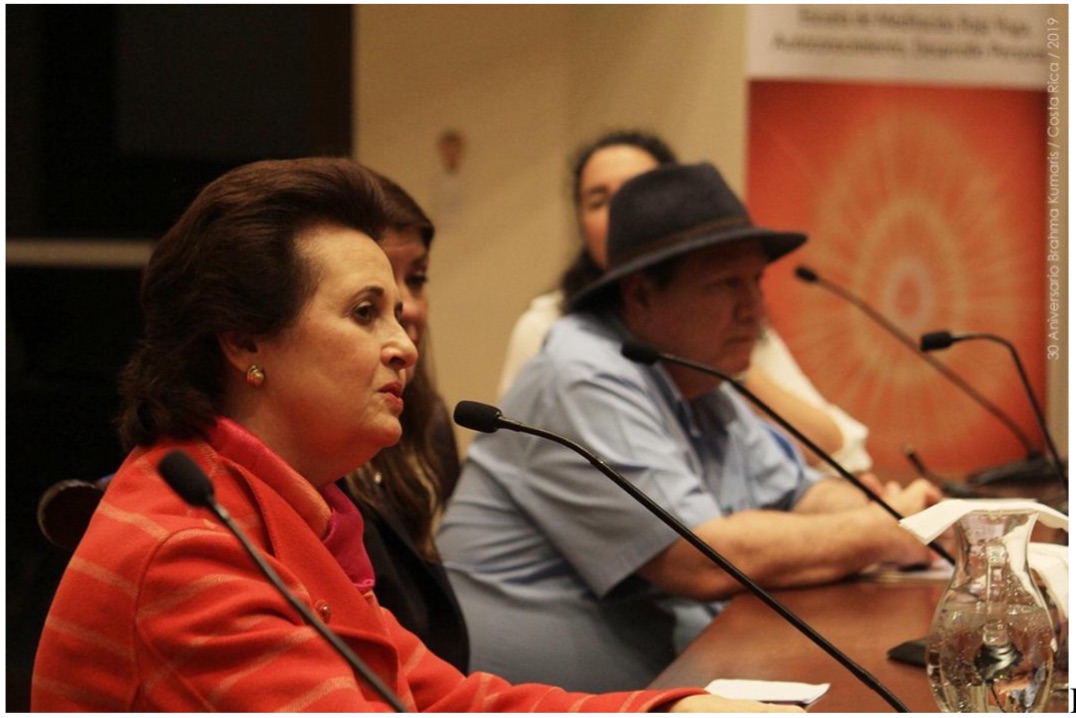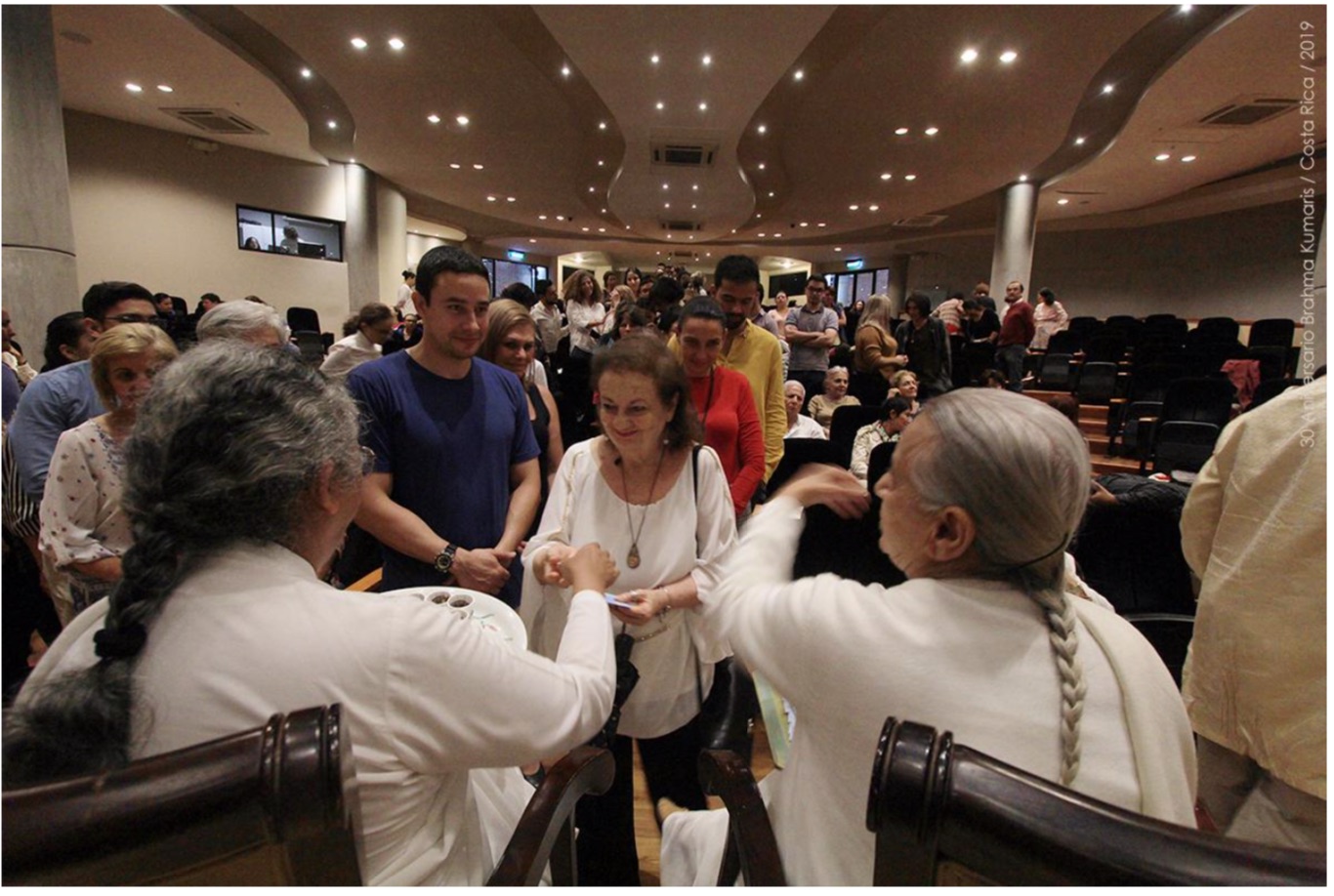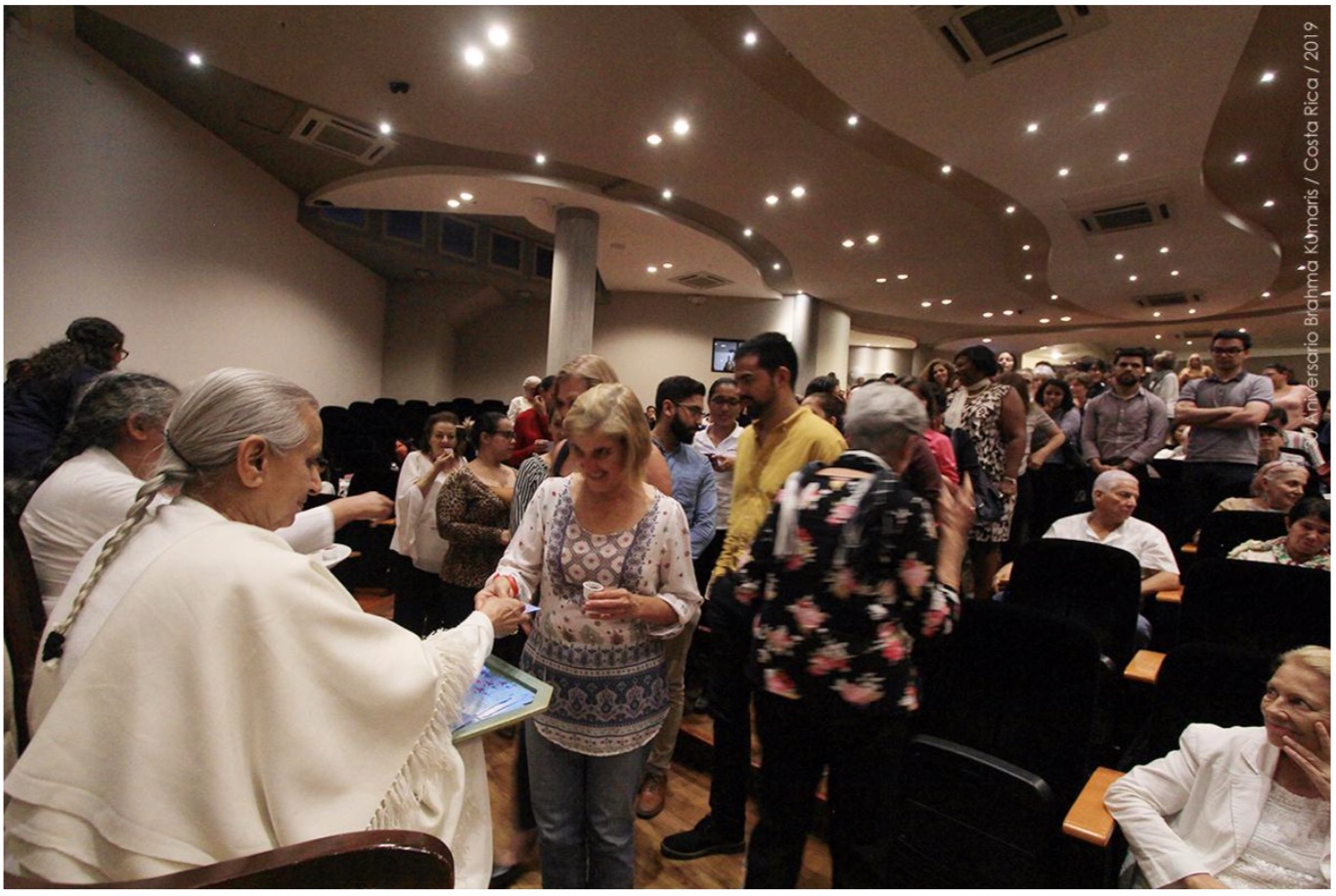 The Brahmin family celebrated their 30th anniversary with classes, picnics, teachers meeting and delicious powerful food, prepared by Dipti Bhen and Vedanti Didi. In addition to motivating us to have a much closer and more natural relationship with Baba, they responded to many concerns, with humor and depth.
They also shared the materials made in Africa of the "Peace for Pause" initiative, with which workshops will be held to promote the practice of this brief meditation exercise. All materials will be shared in Spanish with the Latin American family and Spain. Here is the link of her clases: https://drive.google.com/folderview?id=1-SZw1XAwMBgMlzcXmNSxoryHbCZNWqBJ
A radio program was carried out, and a week of meditation was scheduled to send peace to each province of the country per day, in order to generate a powerful atmosphere that makes the campaign a success.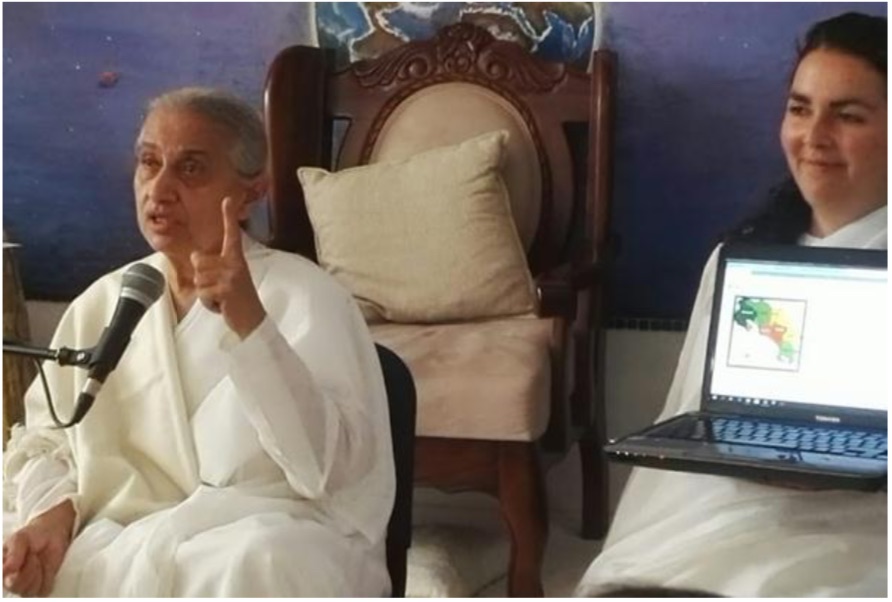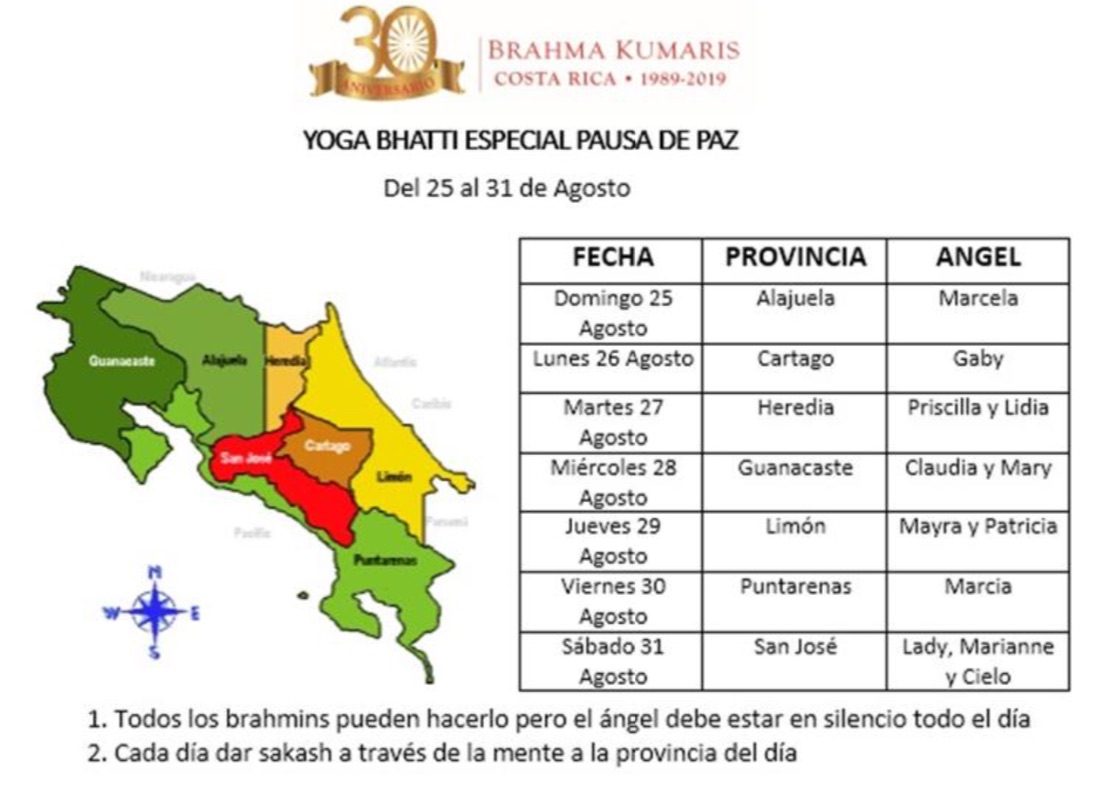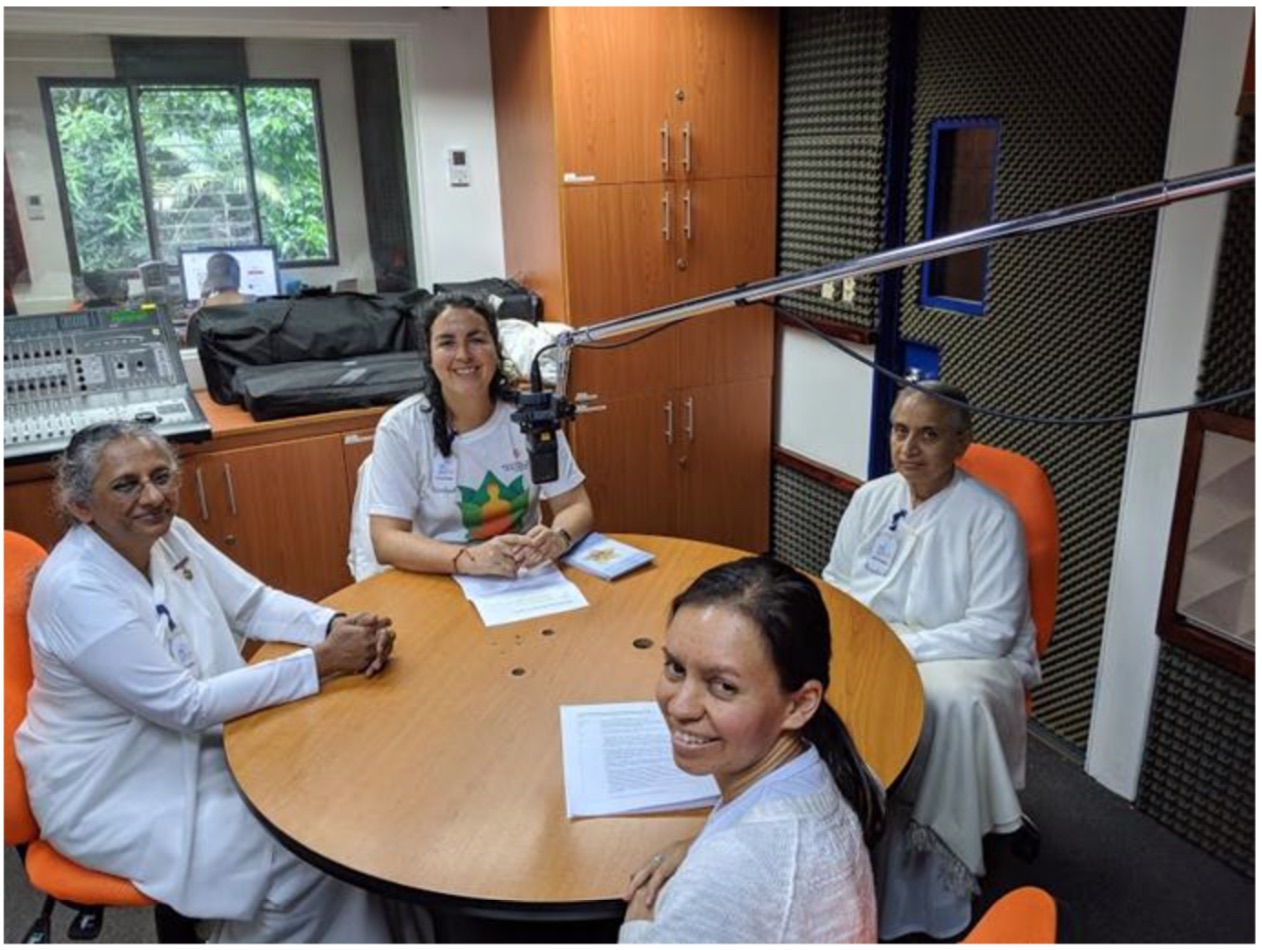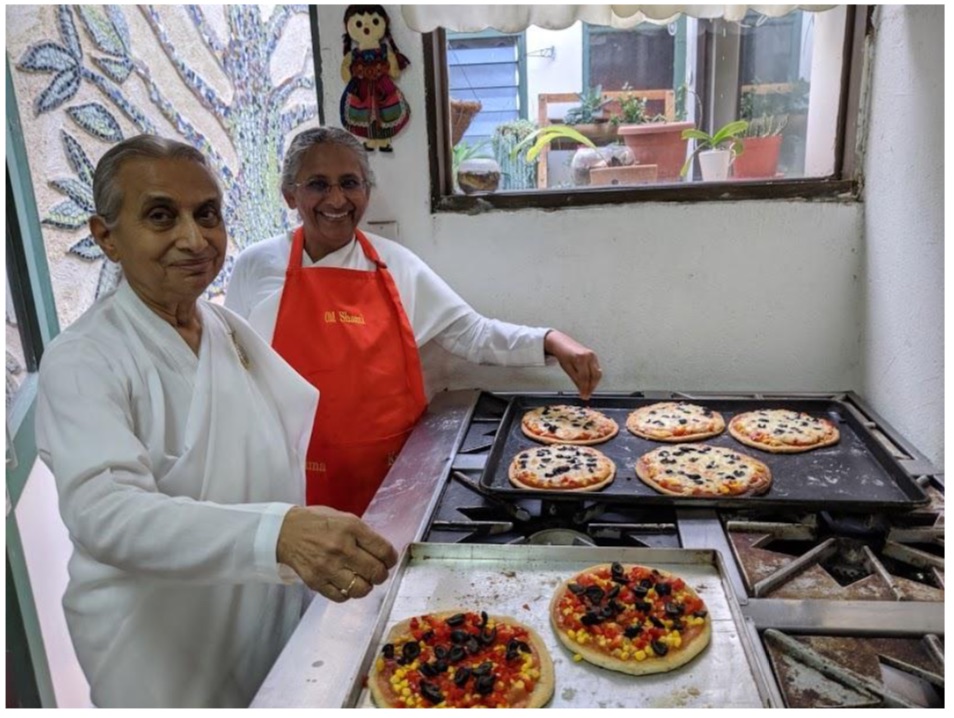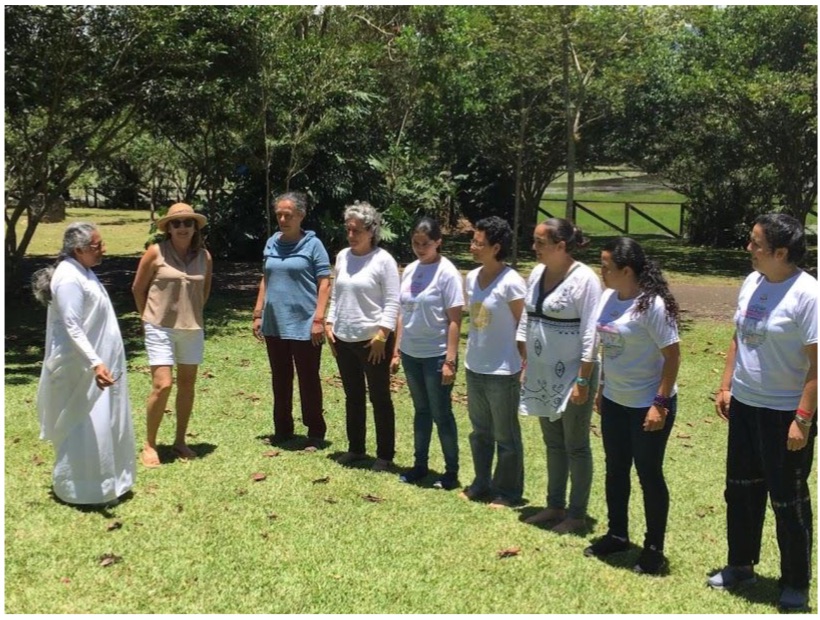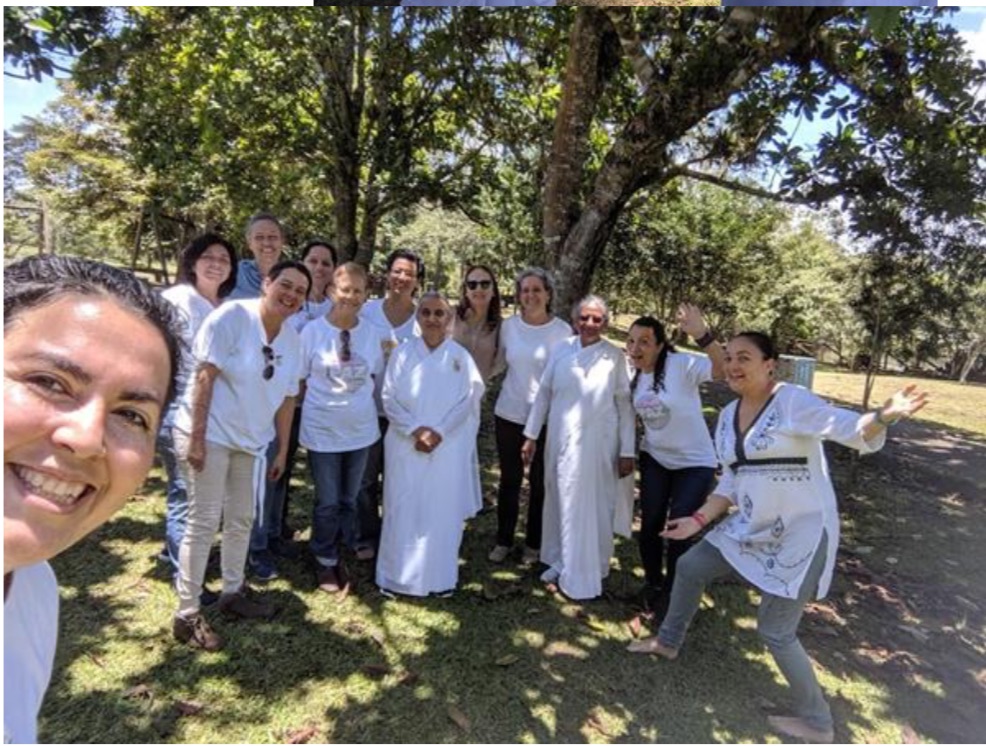 Farewell in the airport to our special and sweet sisters. A group came to say the last goodbye.
Costa Rican family, enjoyed a lot Vedanti bhen and Dipti bhen Visit.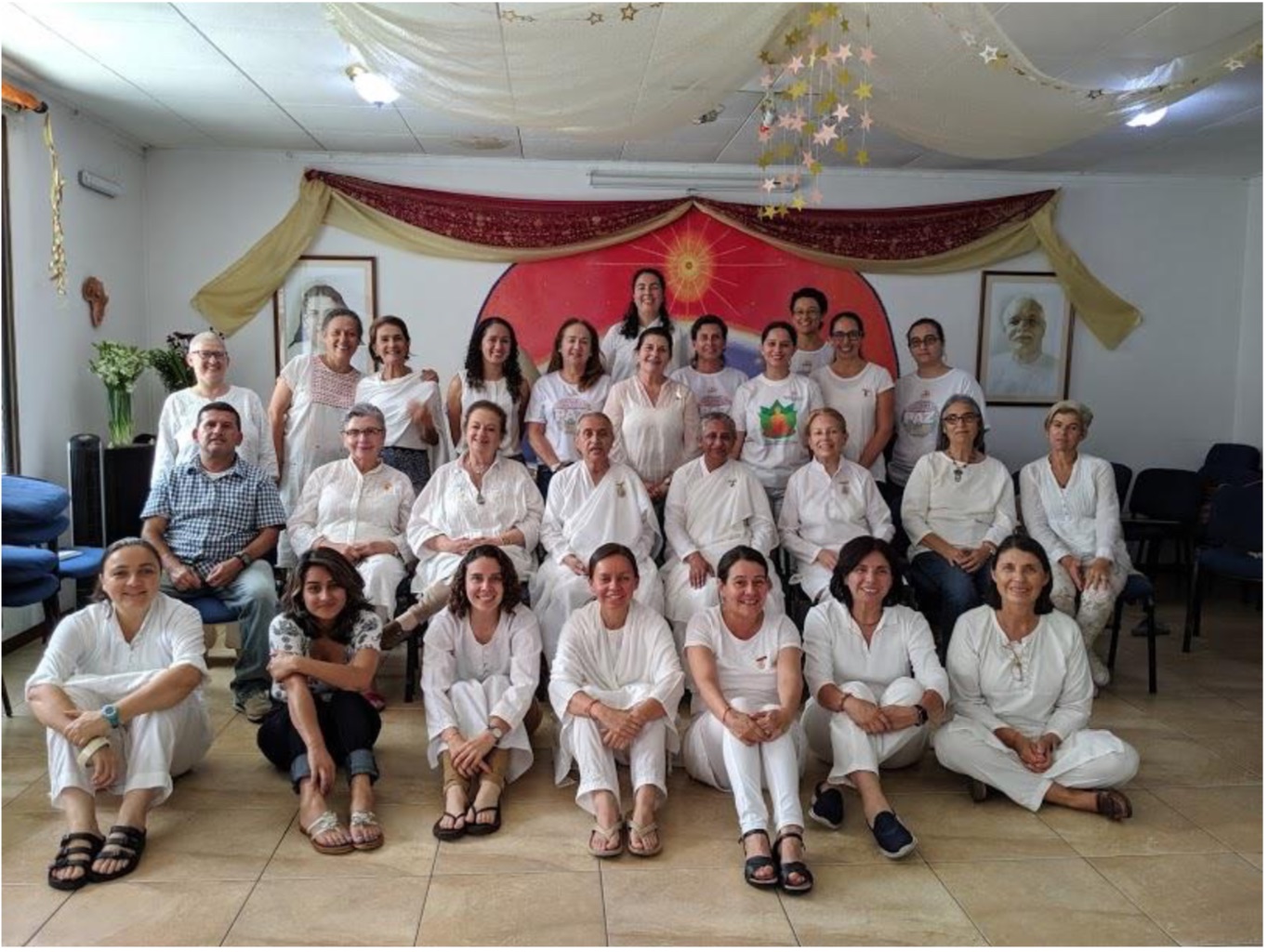 National Retreat In Mexico with Vedanti Didi and Dipti Didi
2 September 2019
We had a National retreat in Tepoztlán , Morelos from August 8 th to August 11 th with Vedanti Didi and Dipti Didi with the topic, "One Support, one family".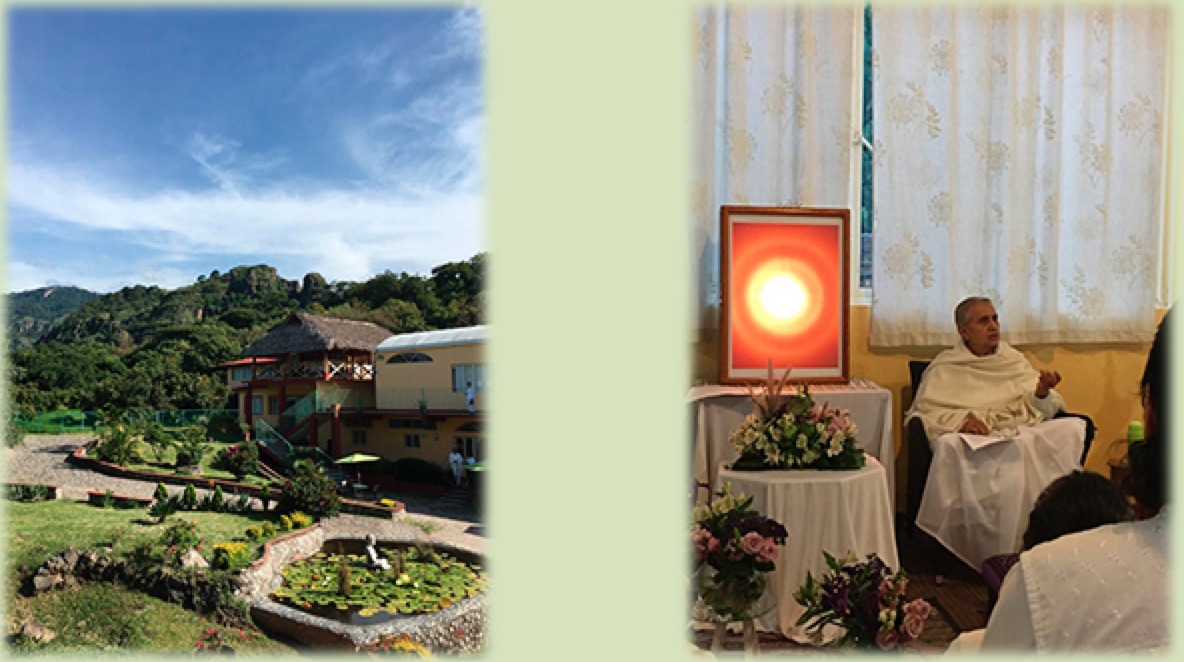 75 Bks took part in the retreat.
During the retreat we had classes, meditation, workshops, moments for study, Rakhi ceremony, a special meditation about golden age and the fortune to receive a message from BapDada.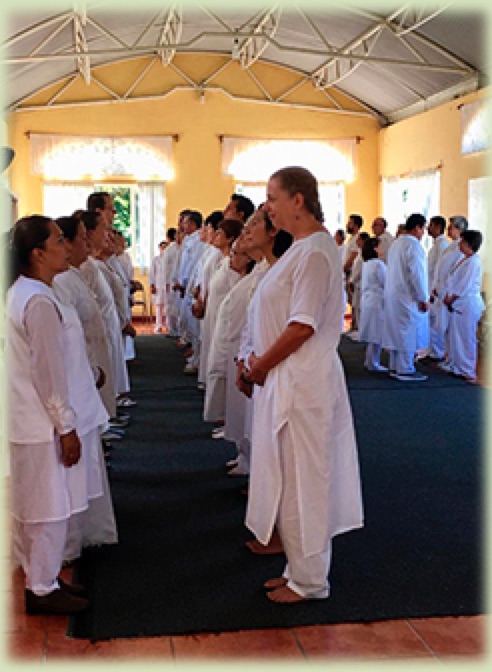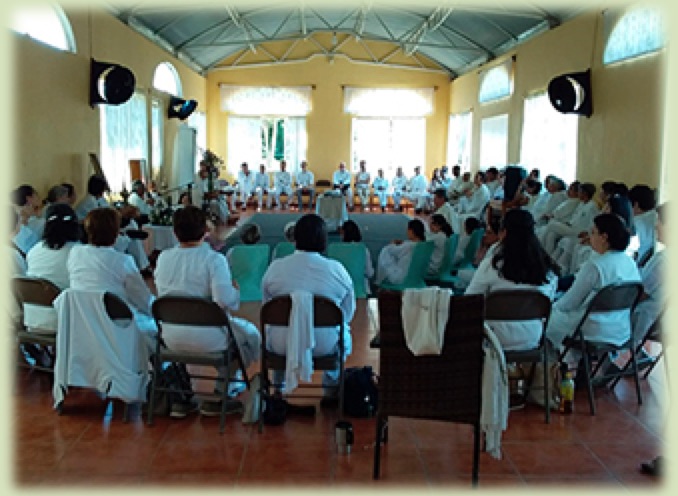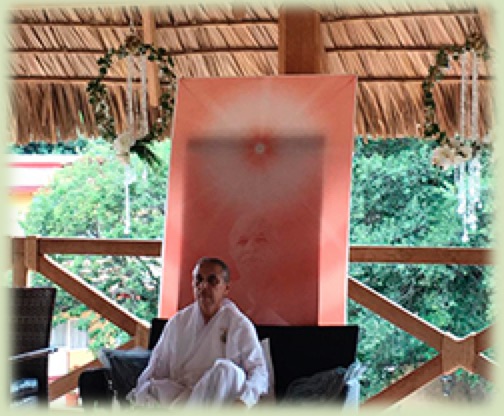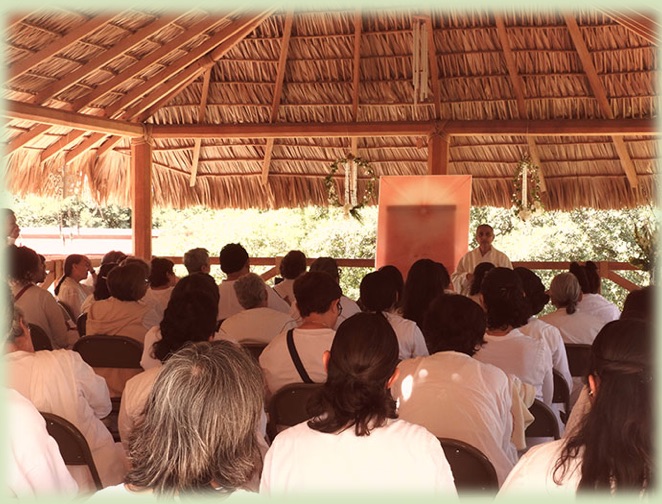 We were introduced to the program "Pause for Peace" in order to be implemented in the country. We all enjoy the presence of our Didis, their classes, experiences, love, humility, accuracy, respect, simplicity, lightness, mightness and also a halva cooked by them.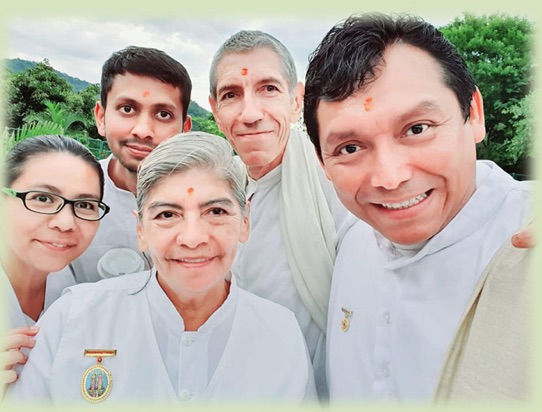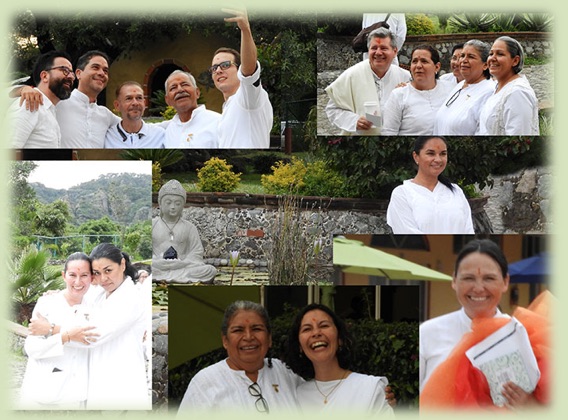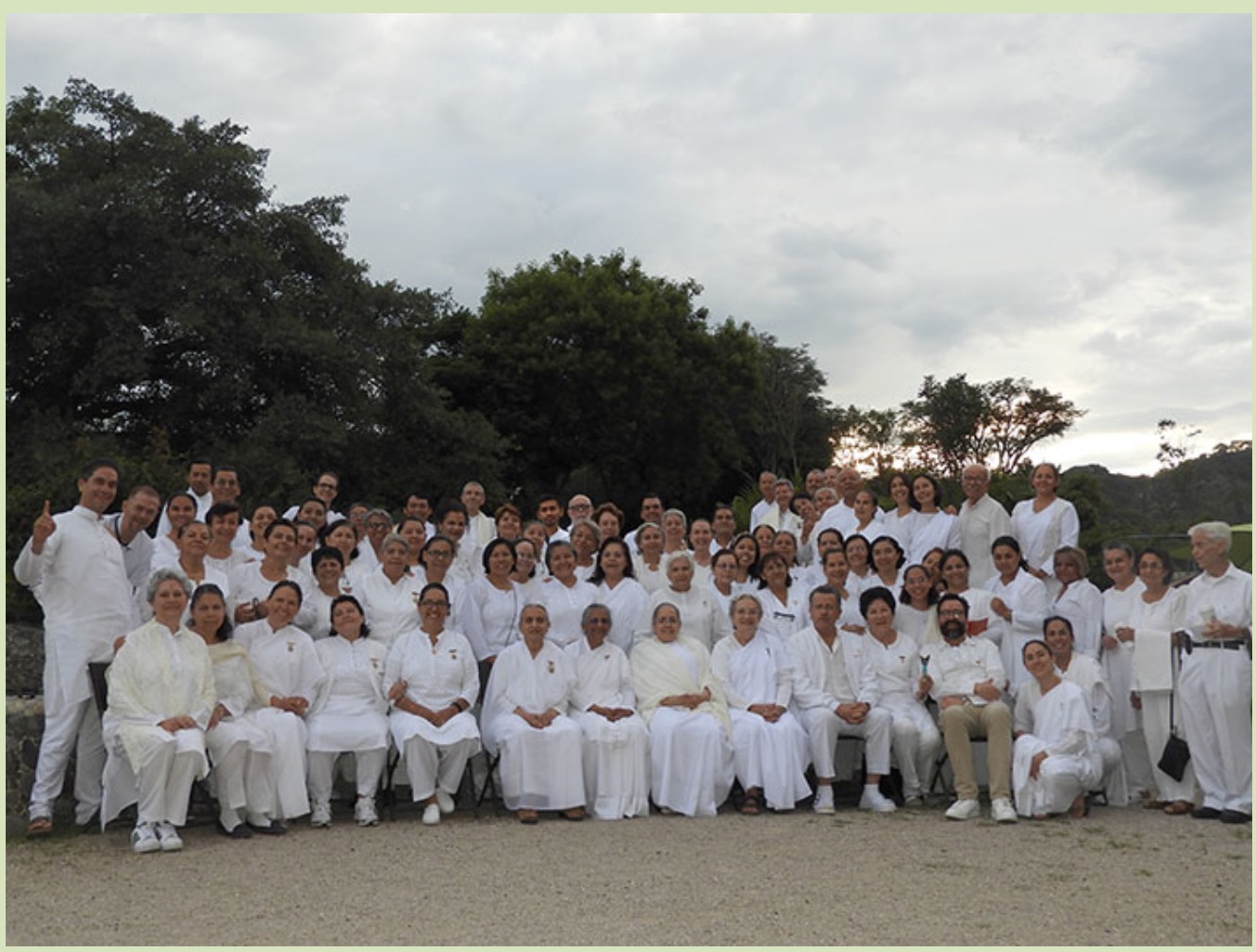 Vedanti Didi Visits Mexico City
2 September 2019
August, 3rd: In the morning we had a public lecture on the topic " Courage, the transformation power of life" with 90 participants. Through her personal experiences about courage, Vedanti Didi encouraged all the people to overcoming their challenges and after that, Dipti Didi talked about the power of thoughts and conducted a meditation.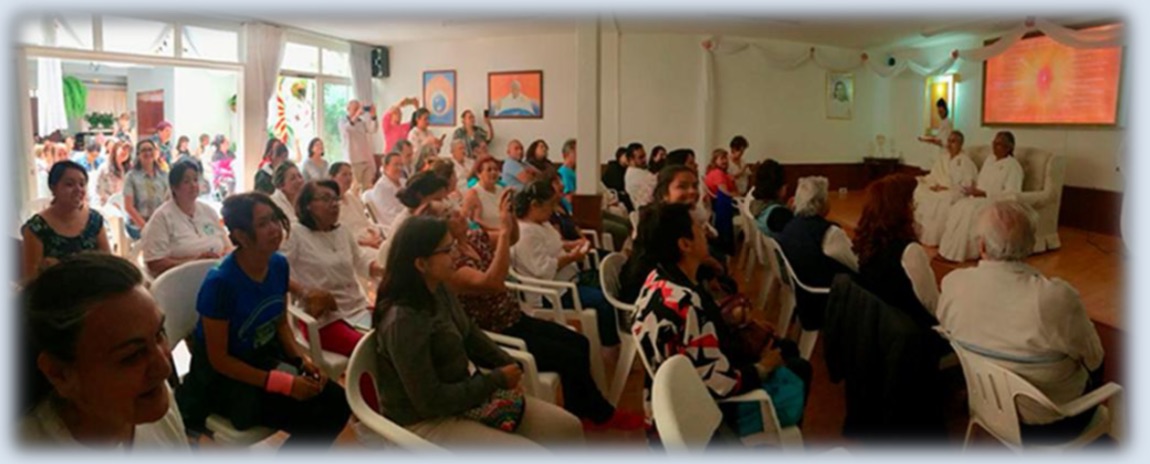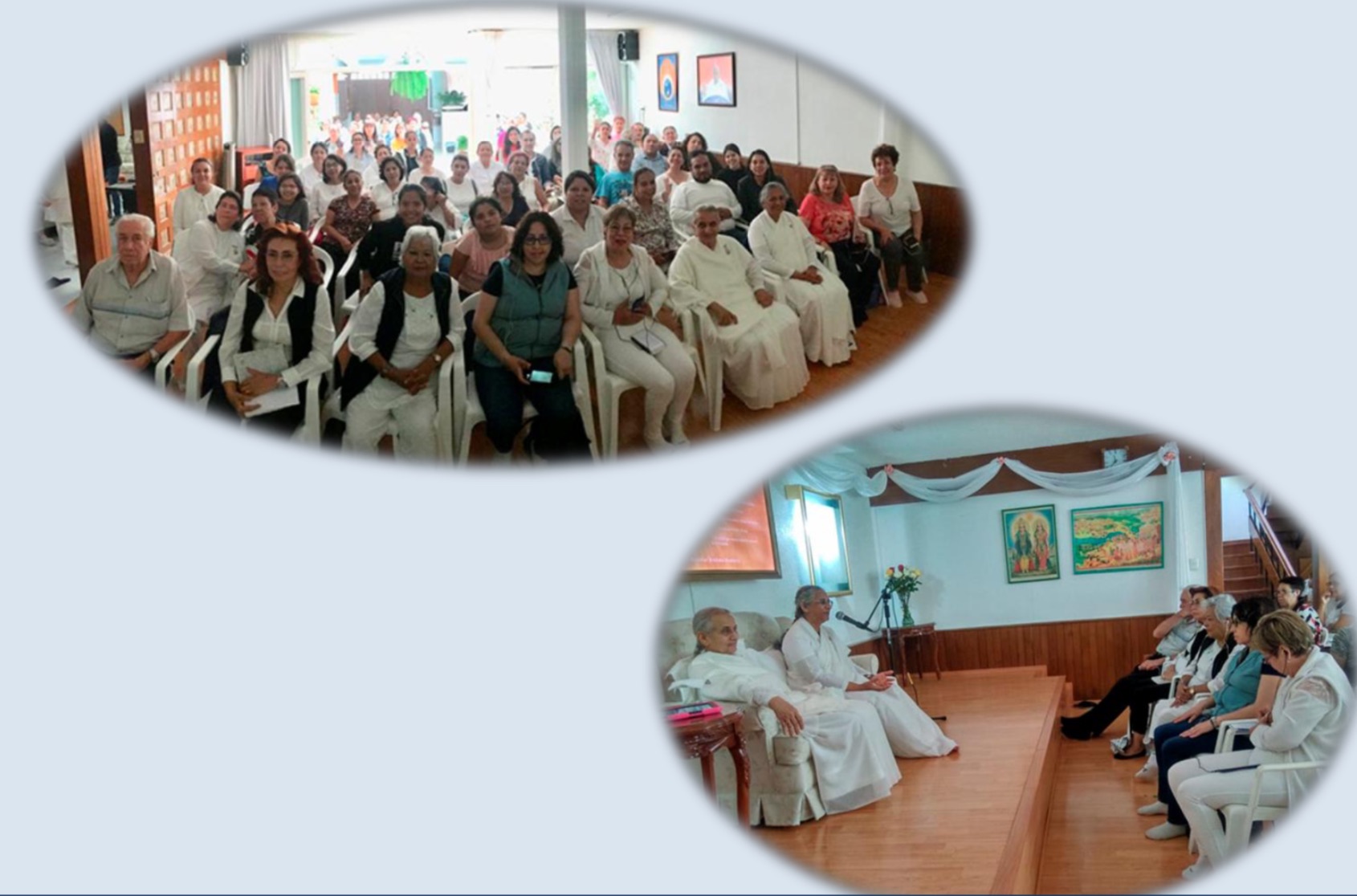 August, 3 rd: In the afternoon we had the Rakhi ceremony with forty BKs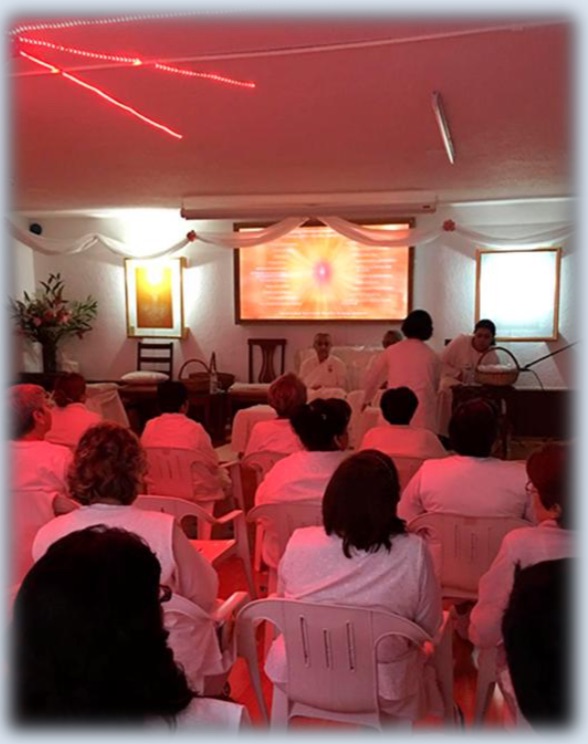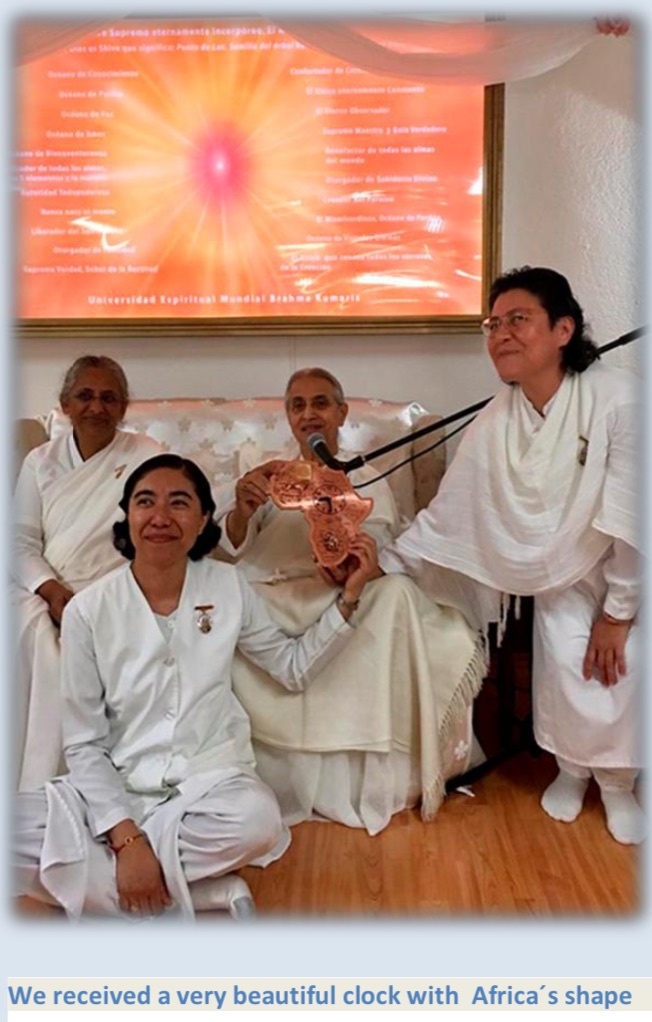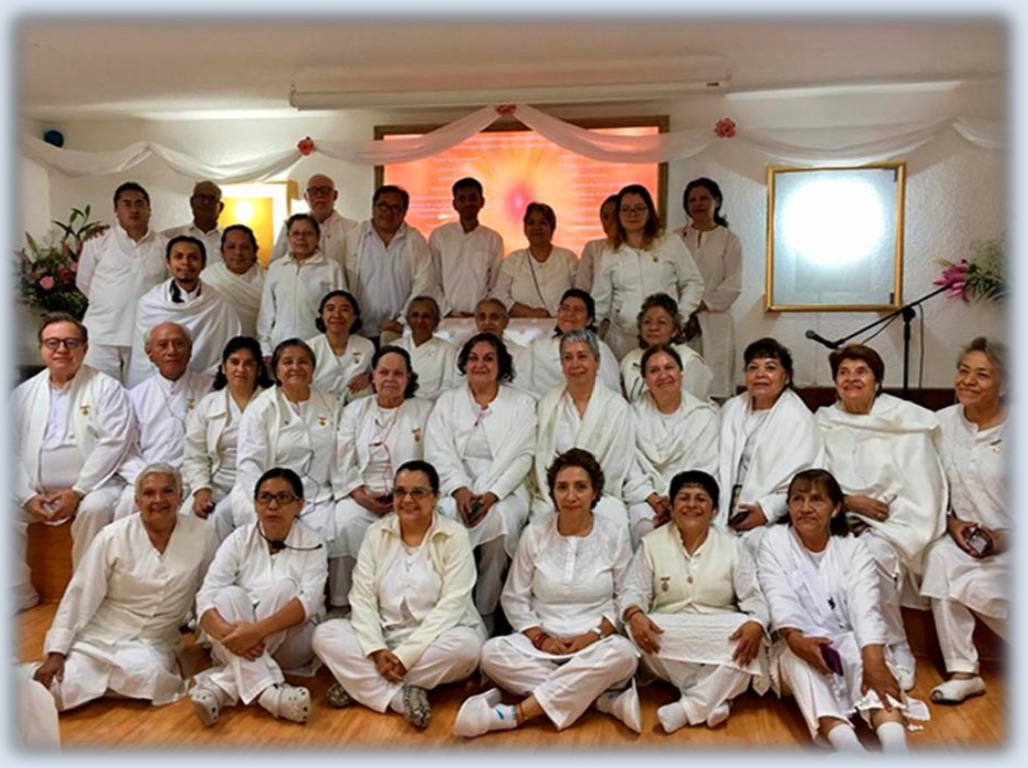 August, 6th: In the evening we had a public lecture on the topic " How to revive the flame of hope in our life" .
Didi Vedanti made all the people reflect and laugh a lot, explaining in a very simple and deeply way about hope and hapiness.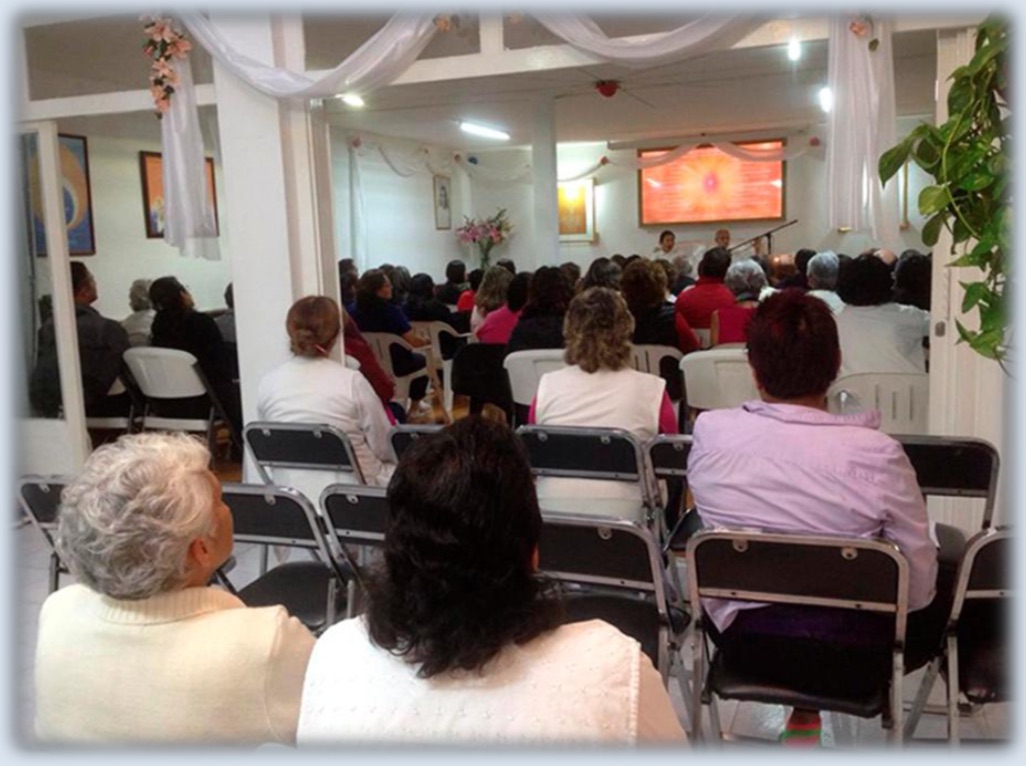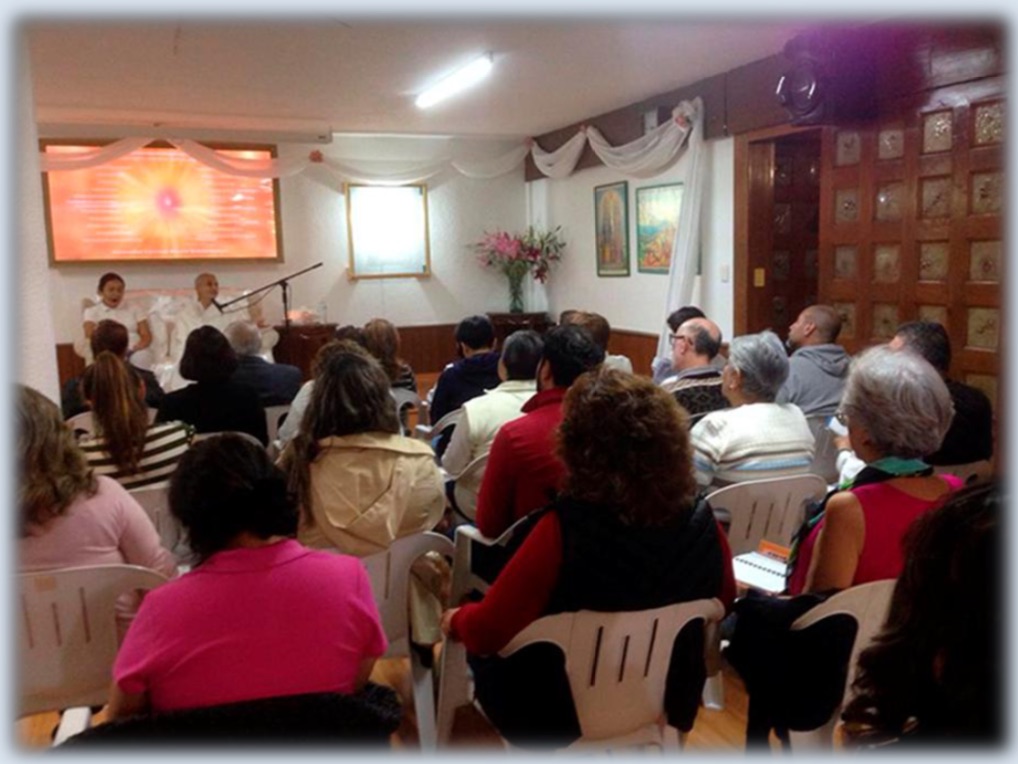 We thank so much to Bap Dada and all the seniors for the fortune of having these two angels with us. We had special amrit vela in group. During the murli we enjoy very wonderful and joyful stories and many other special moments in their company.

In Pictures: Brazil's 40th Service Anniversary and Didi Sudesh's visit
12 June 2019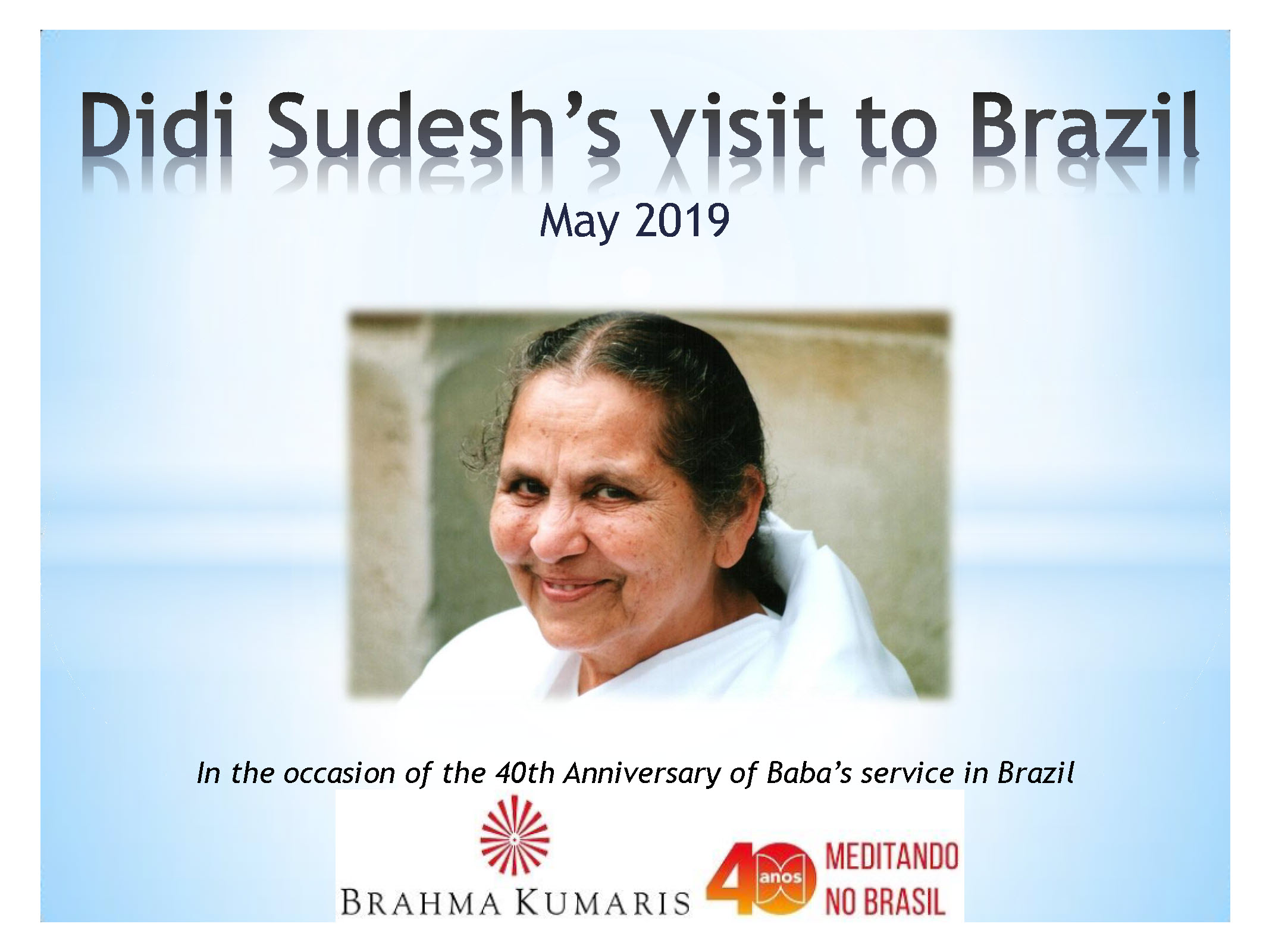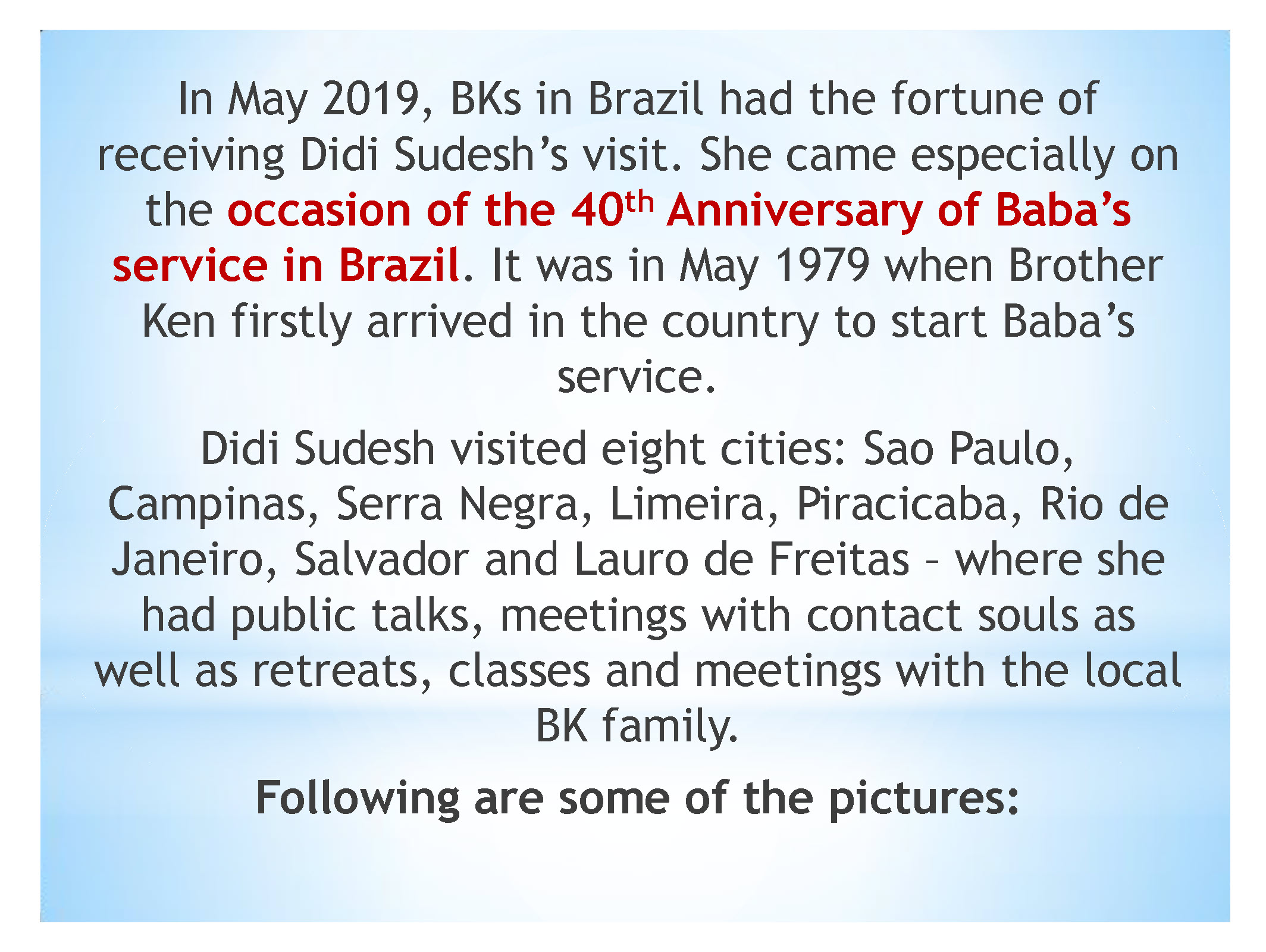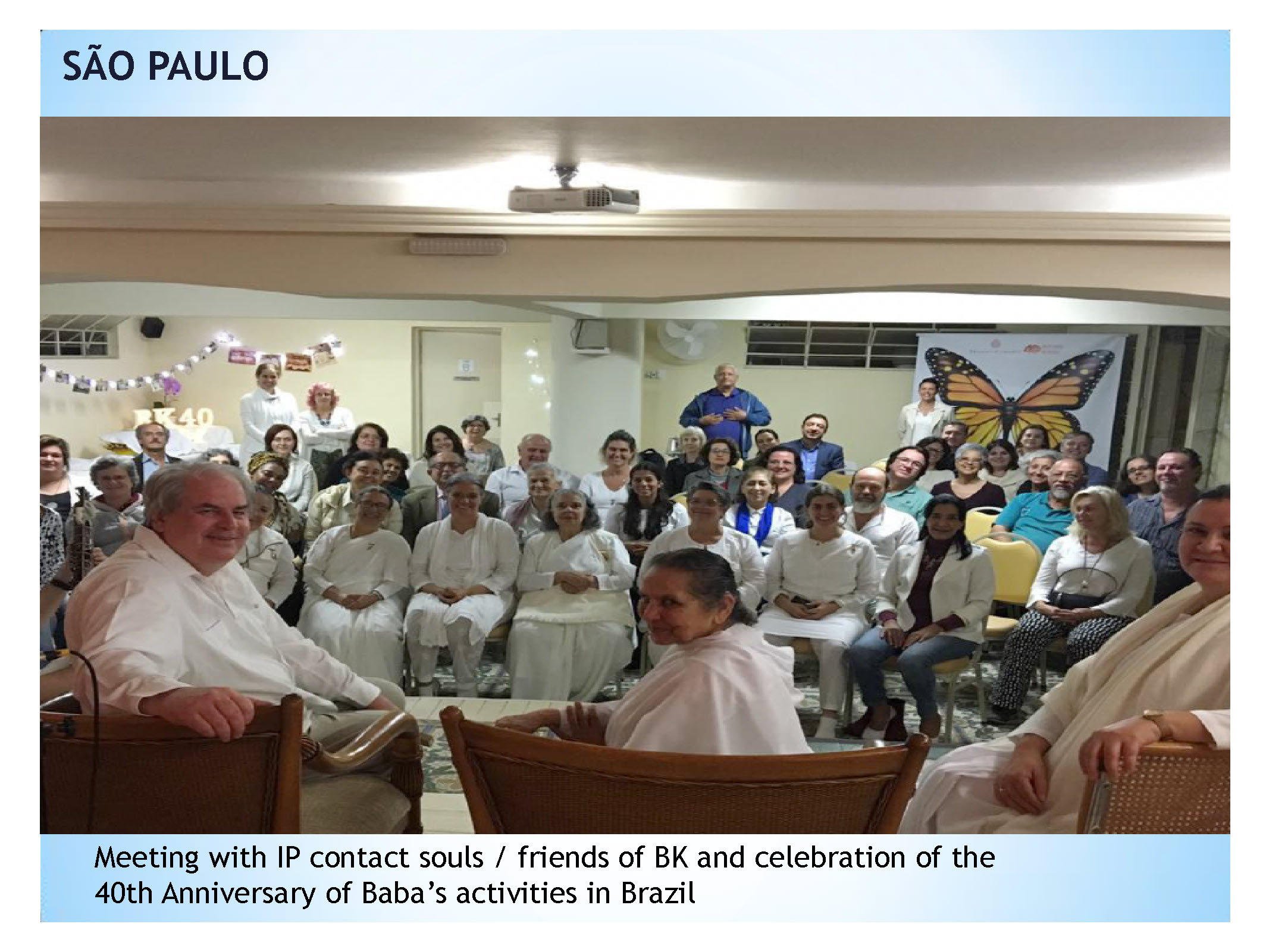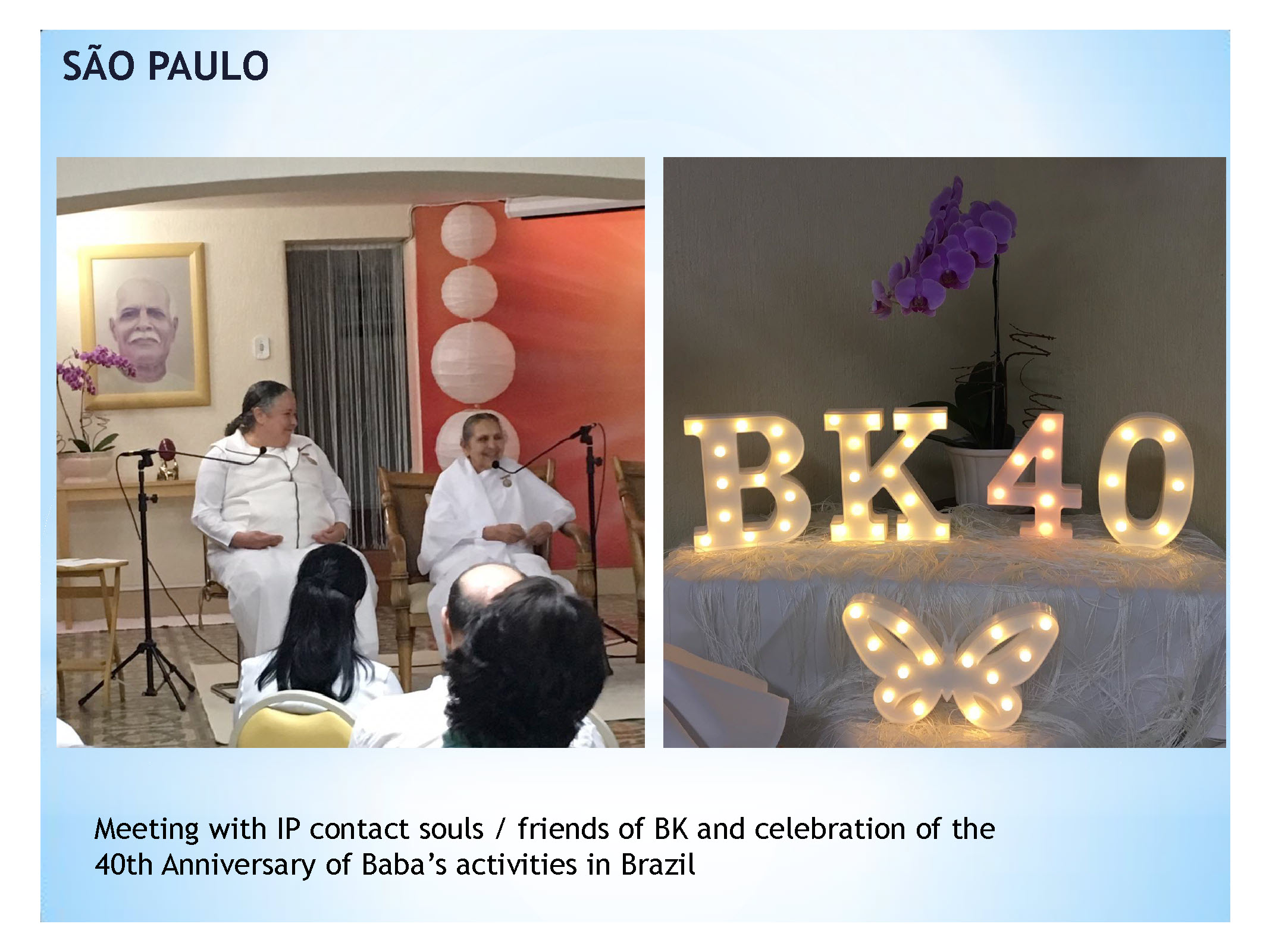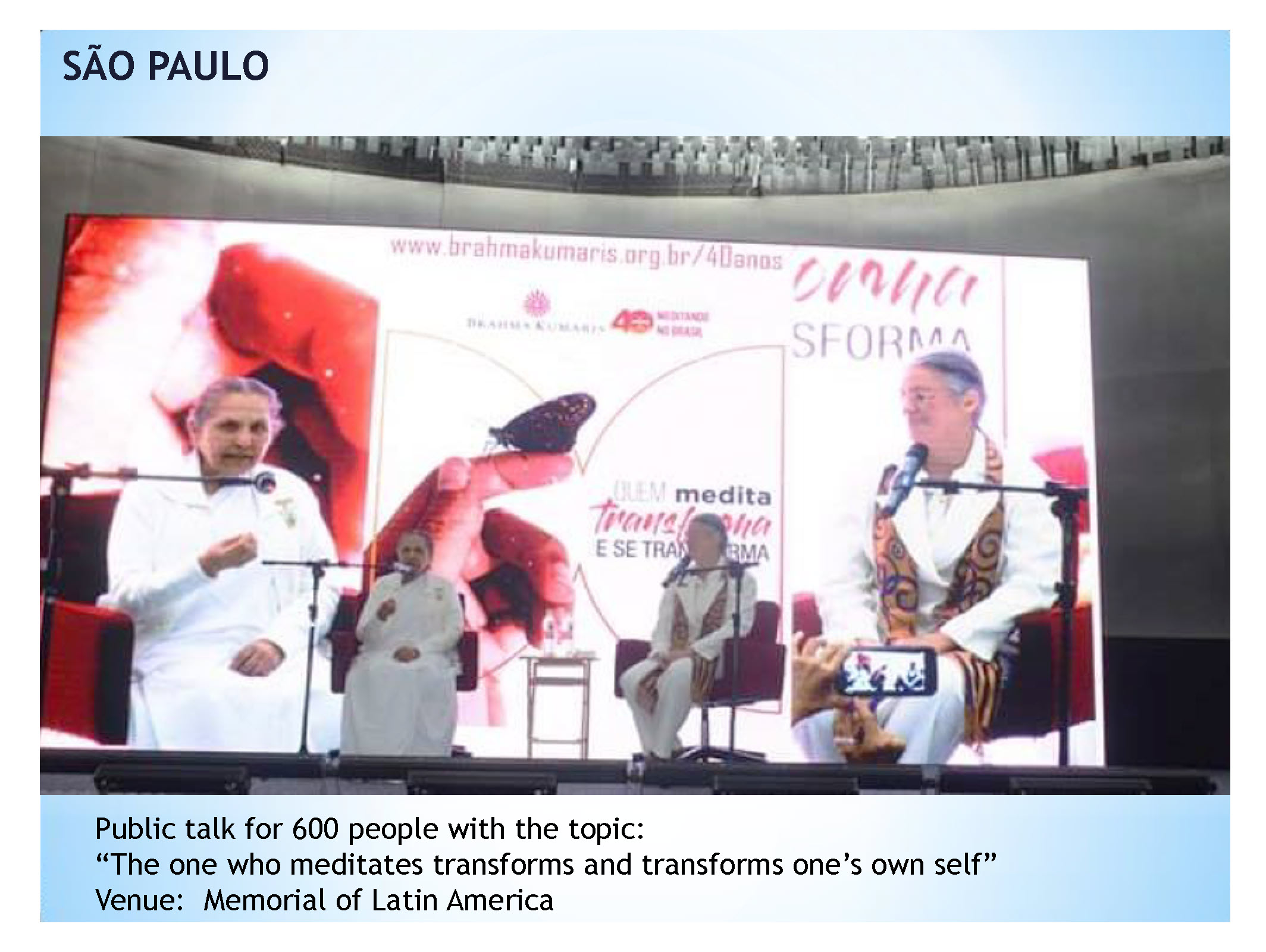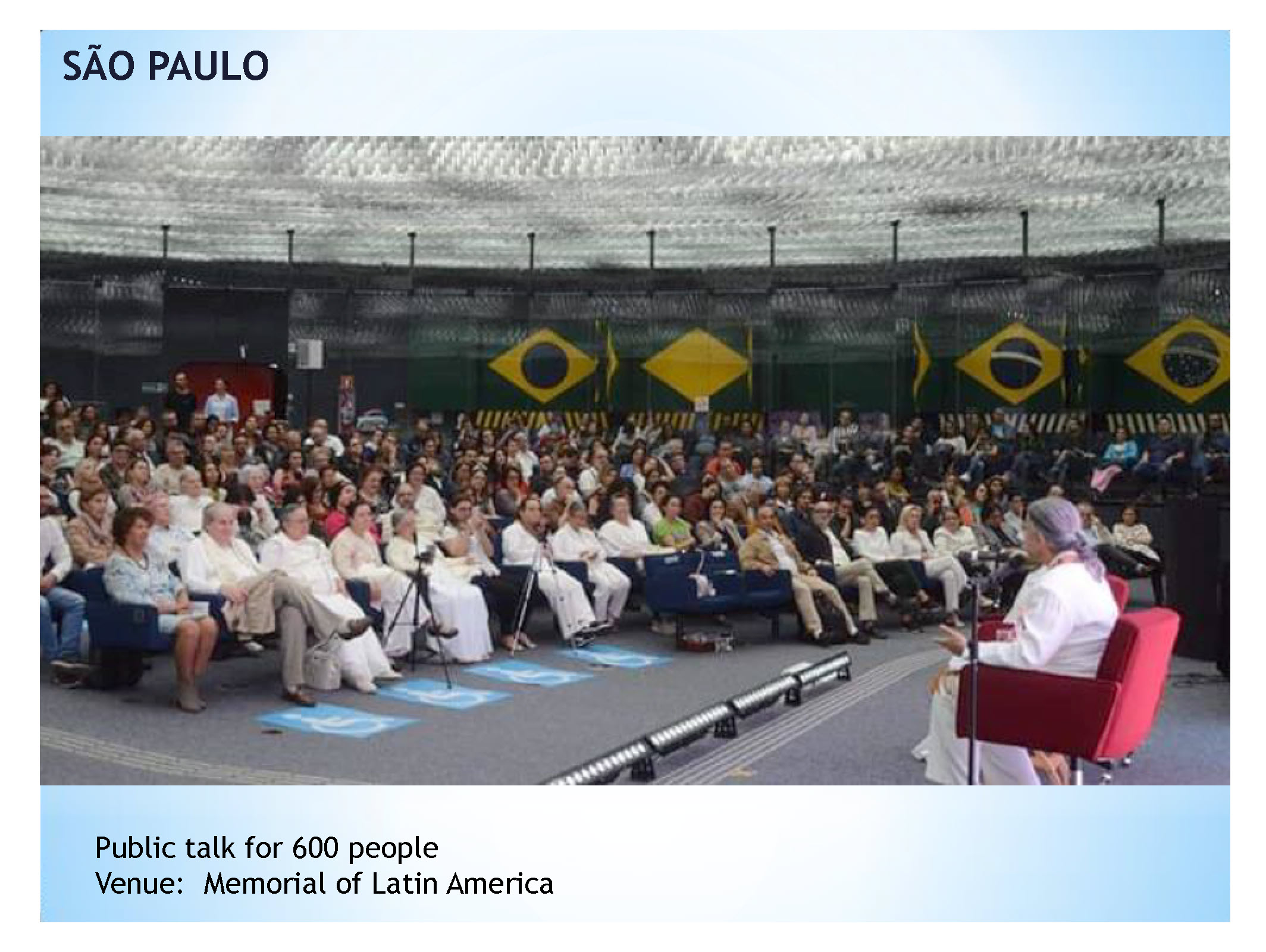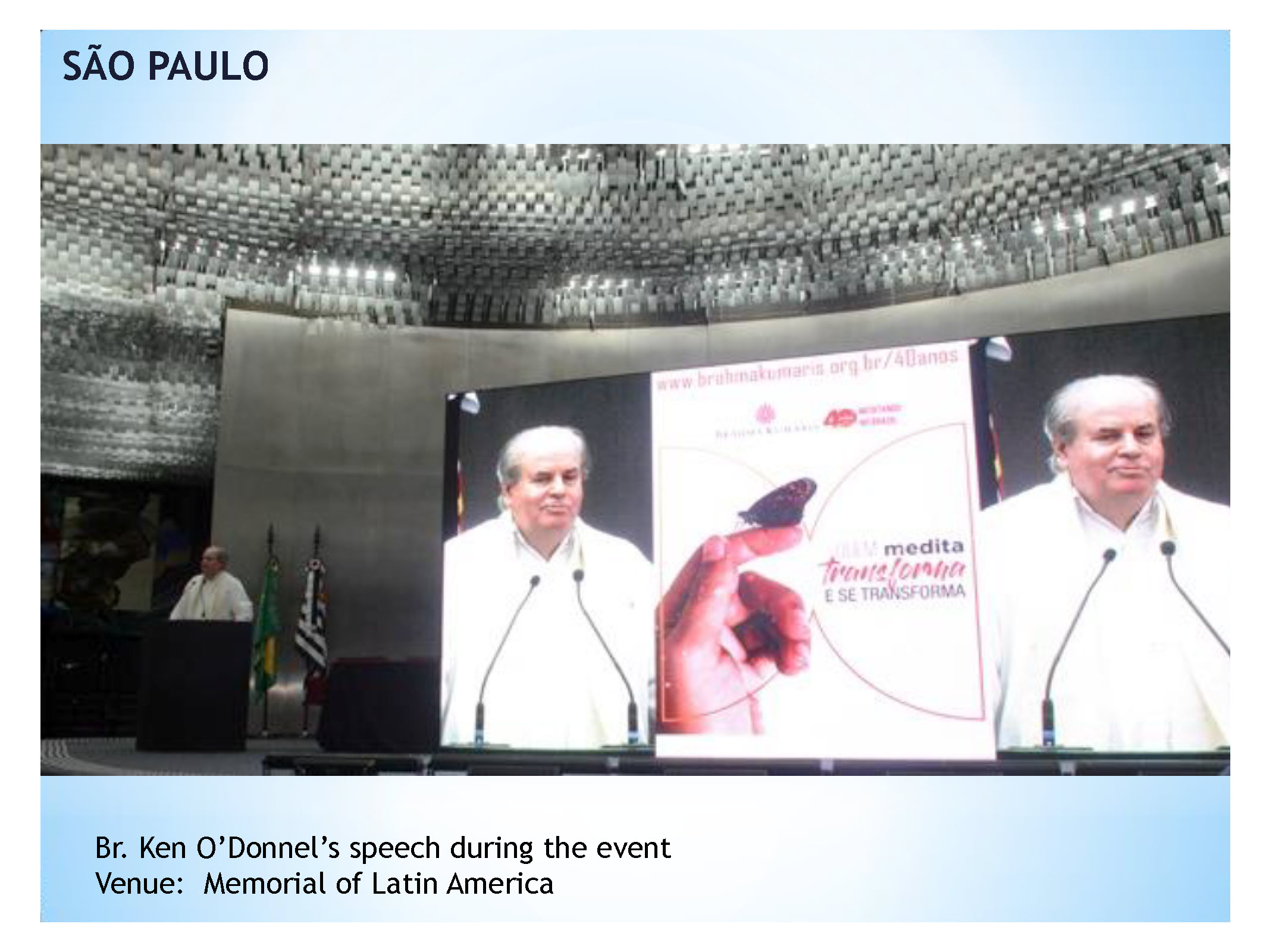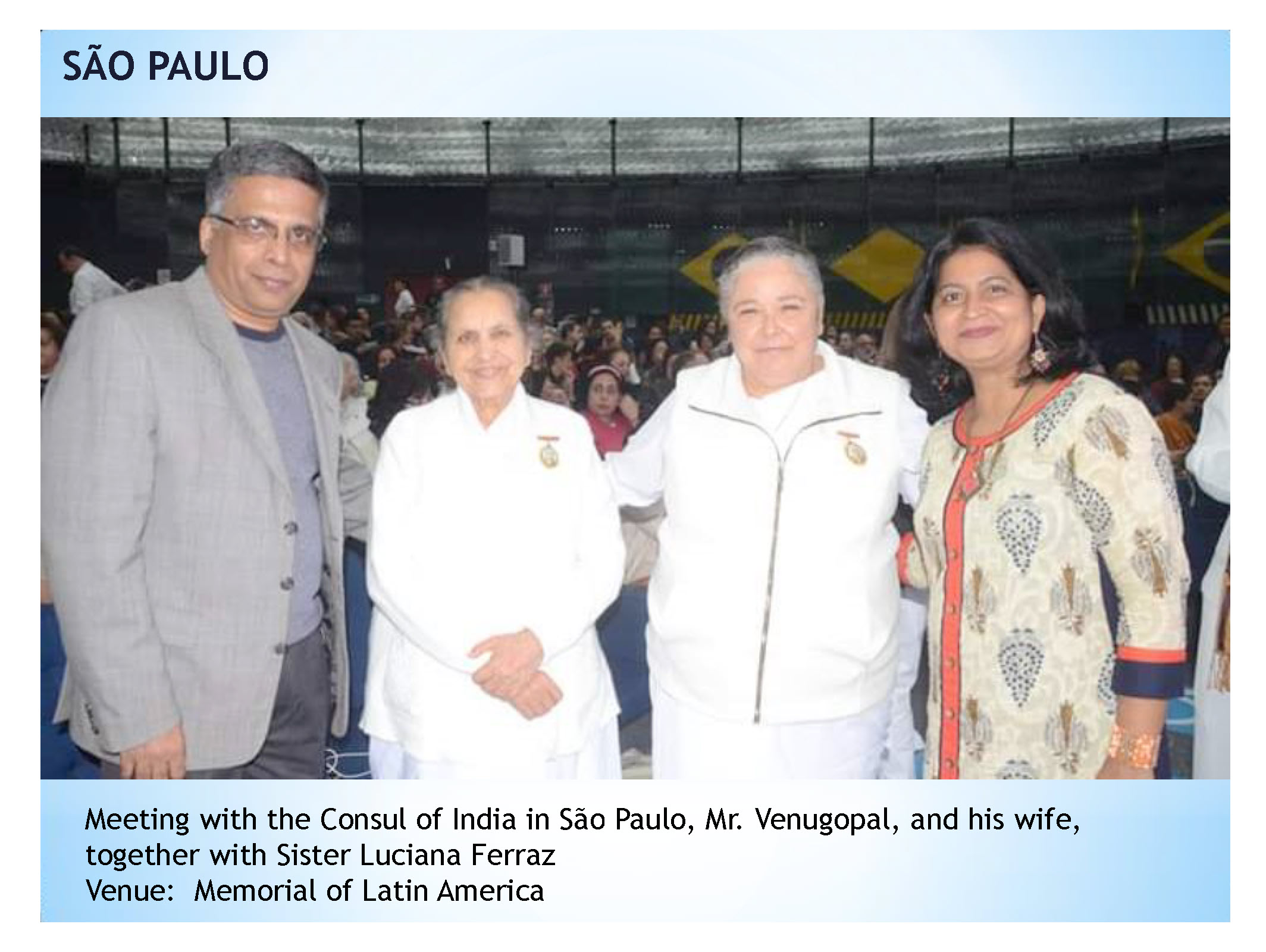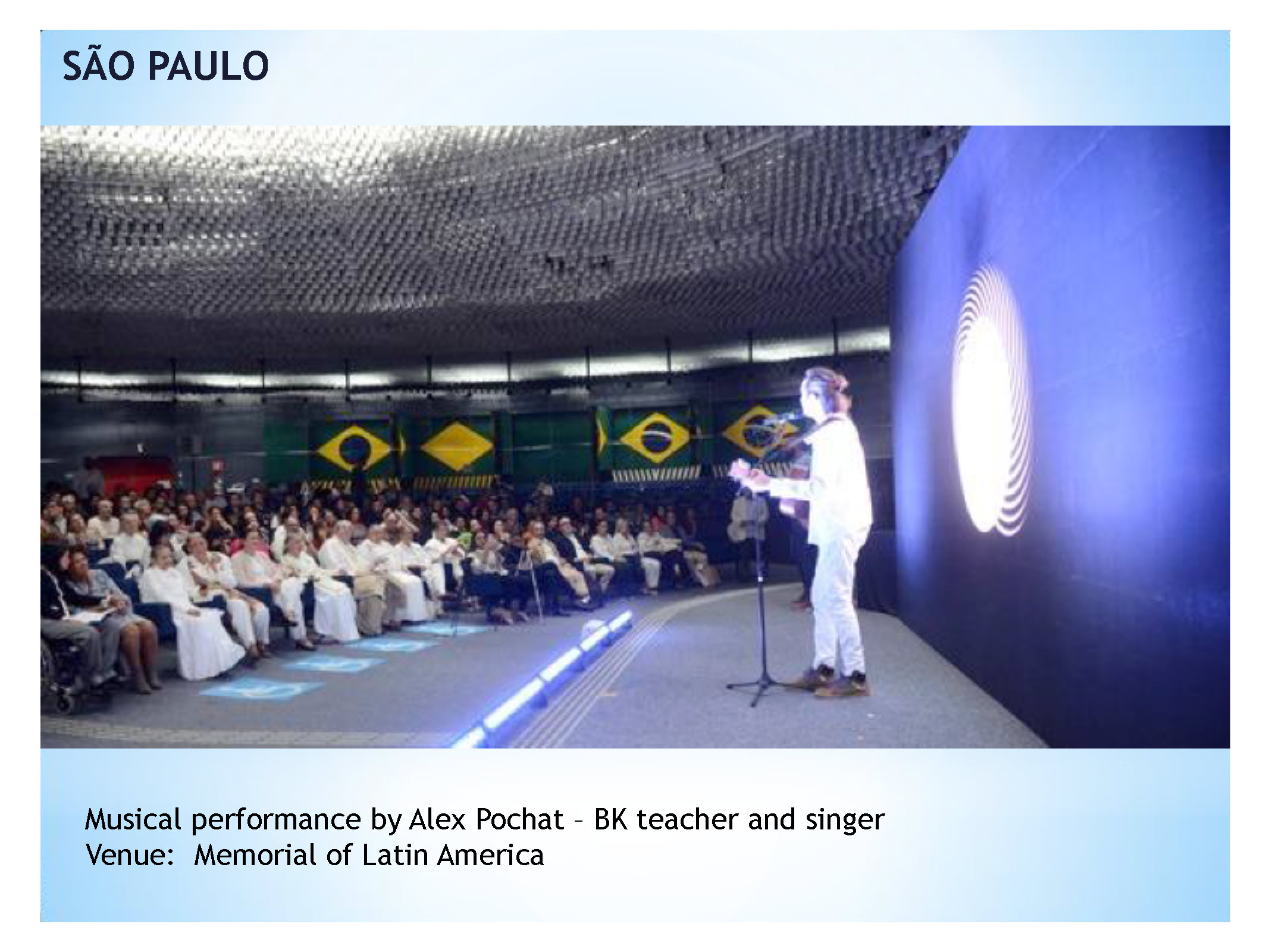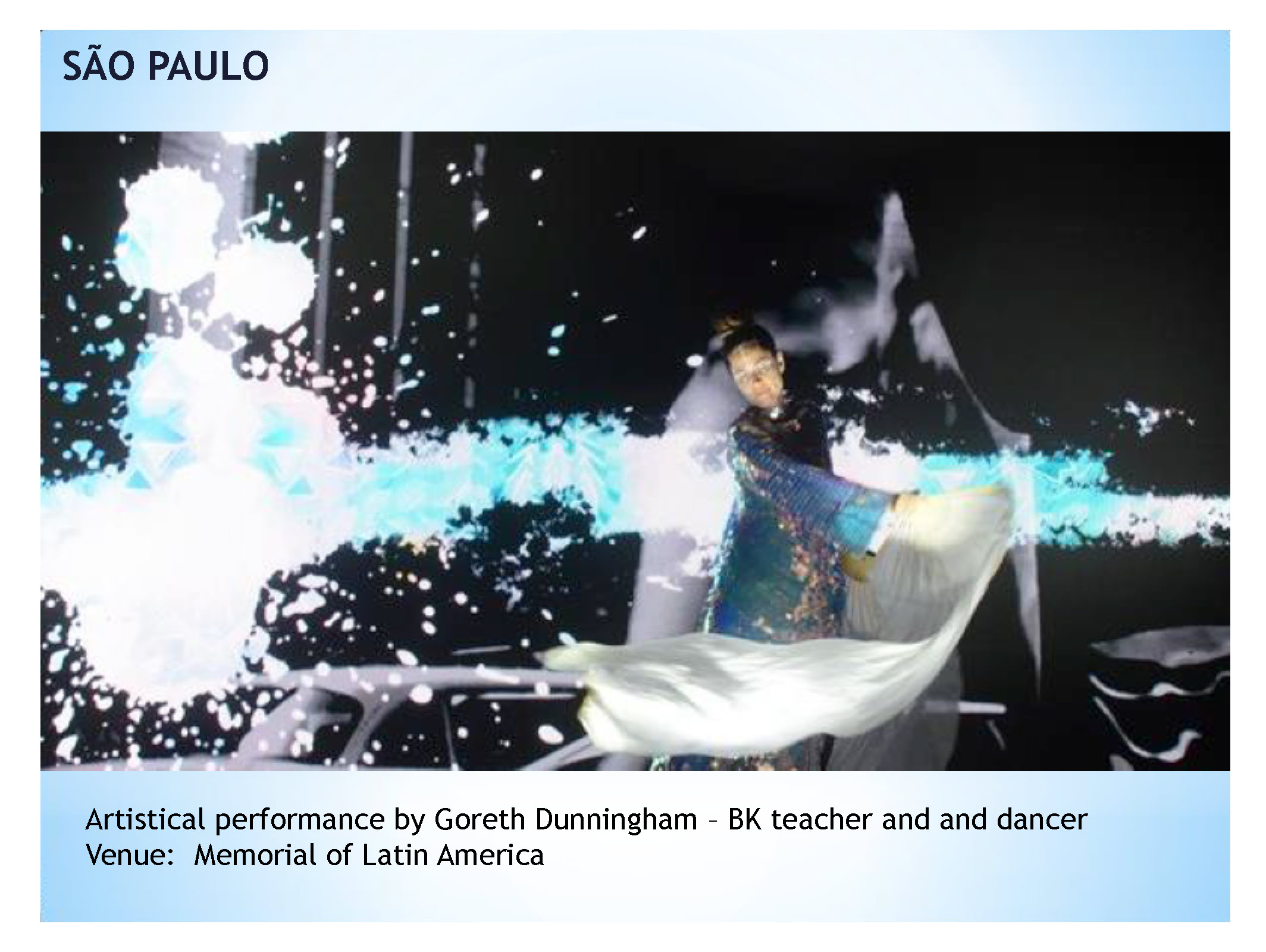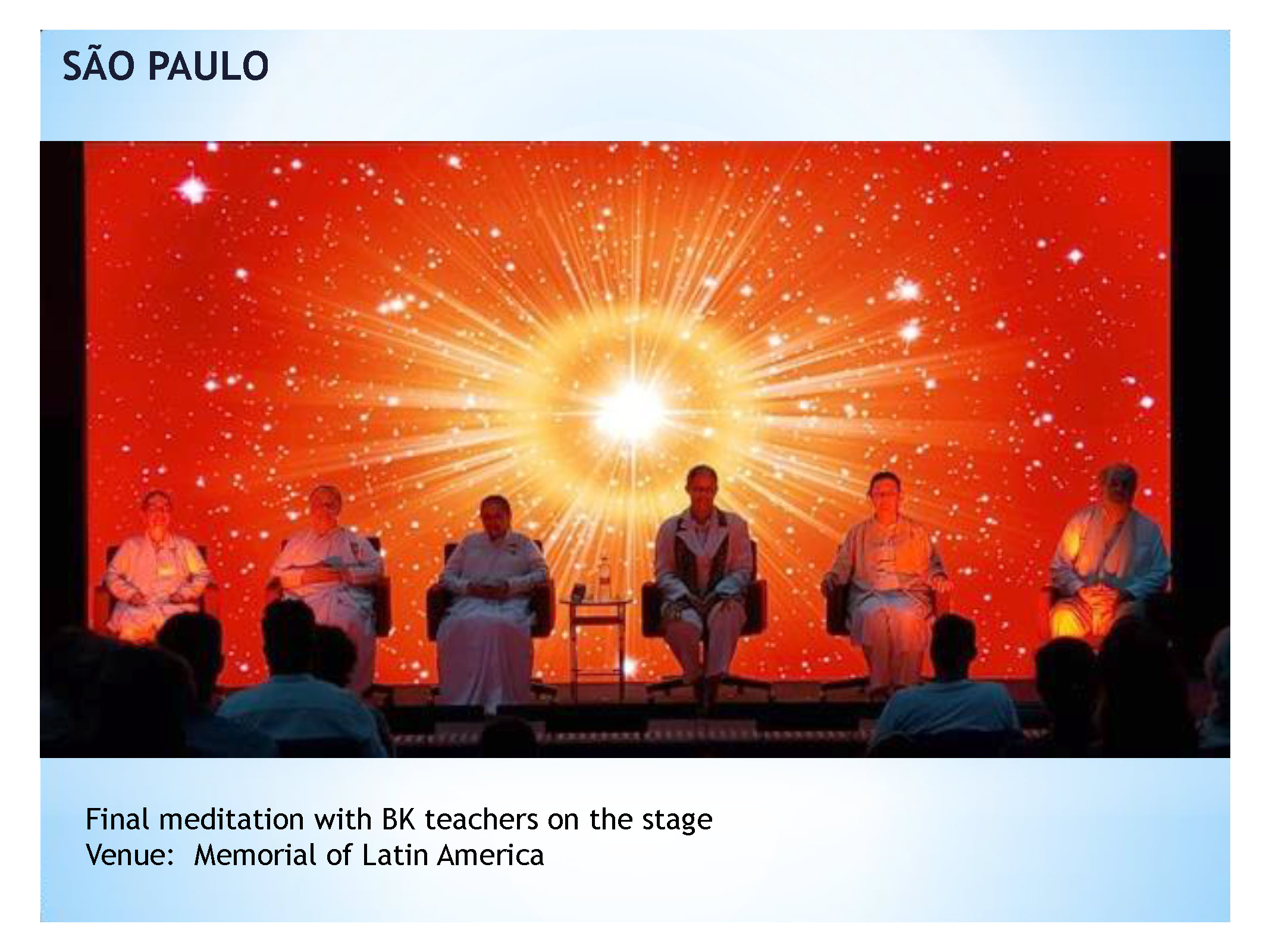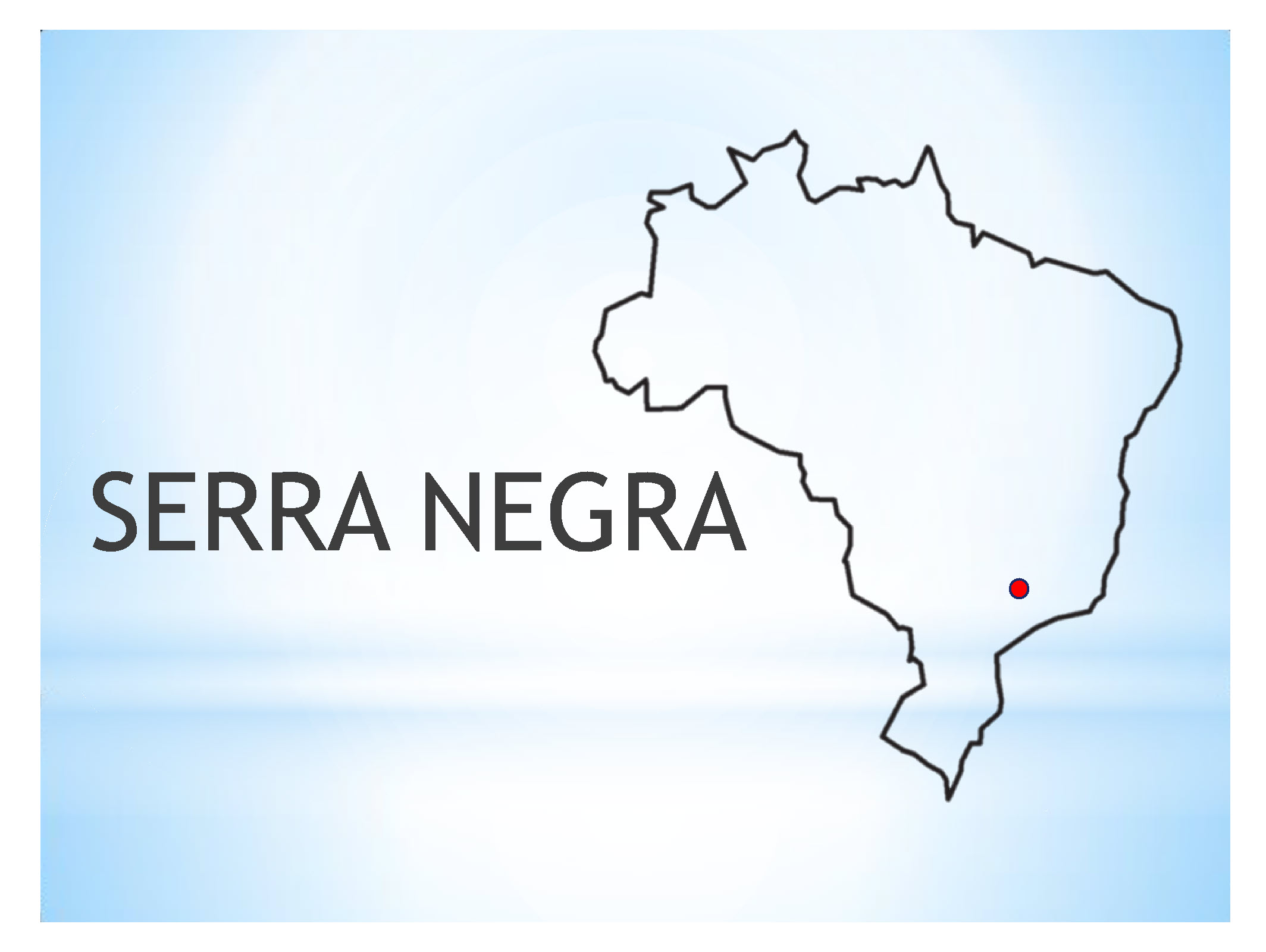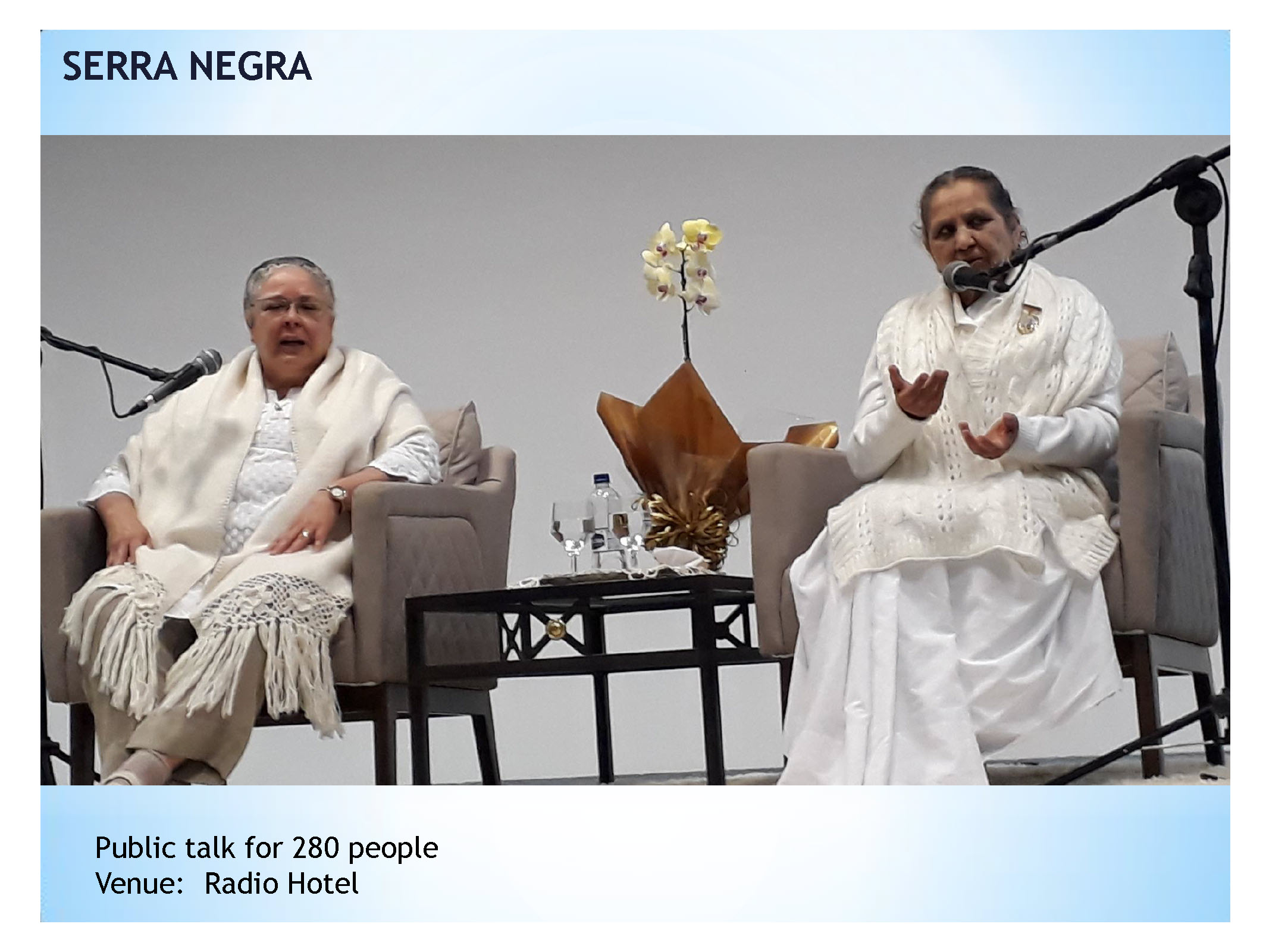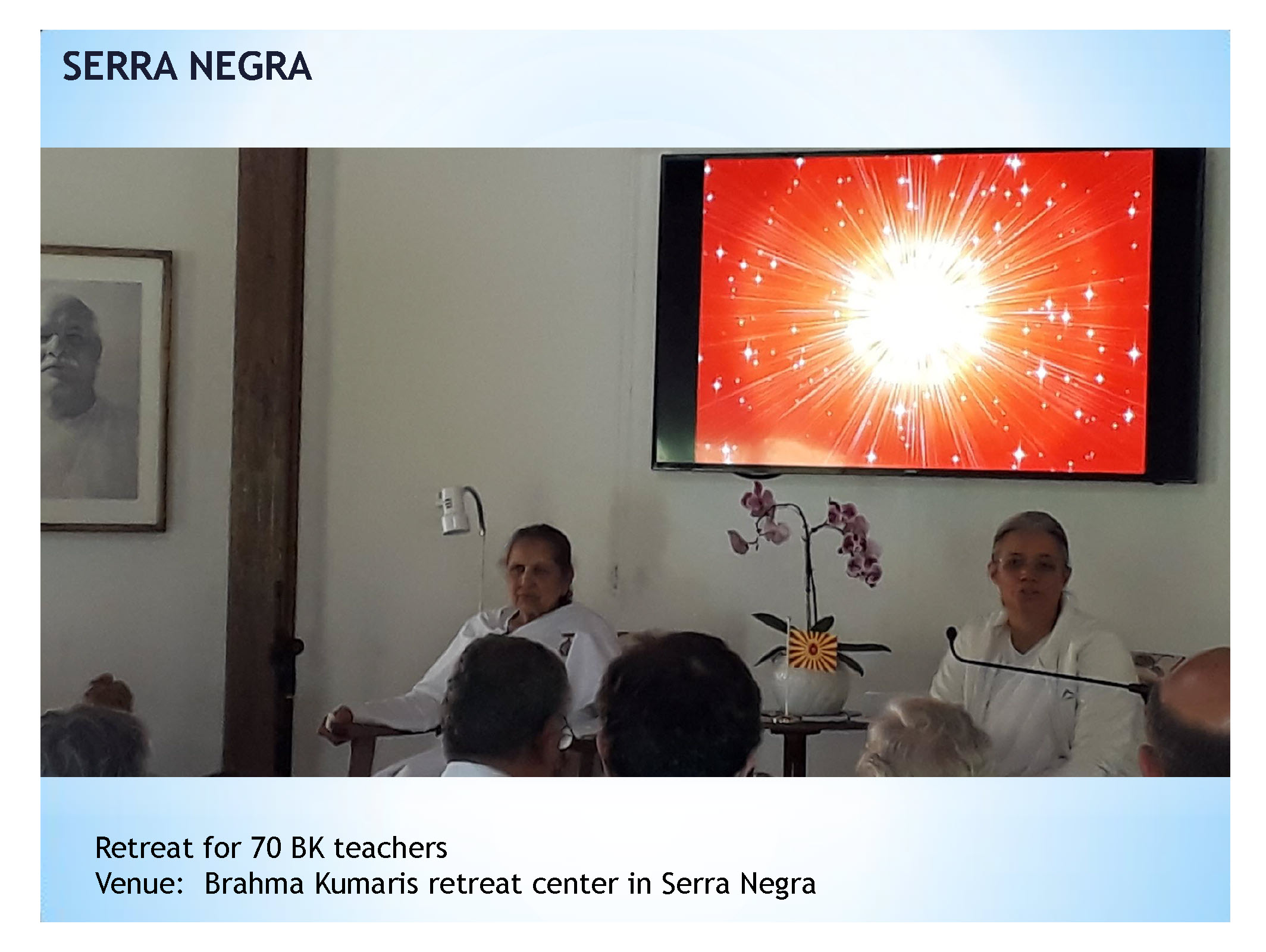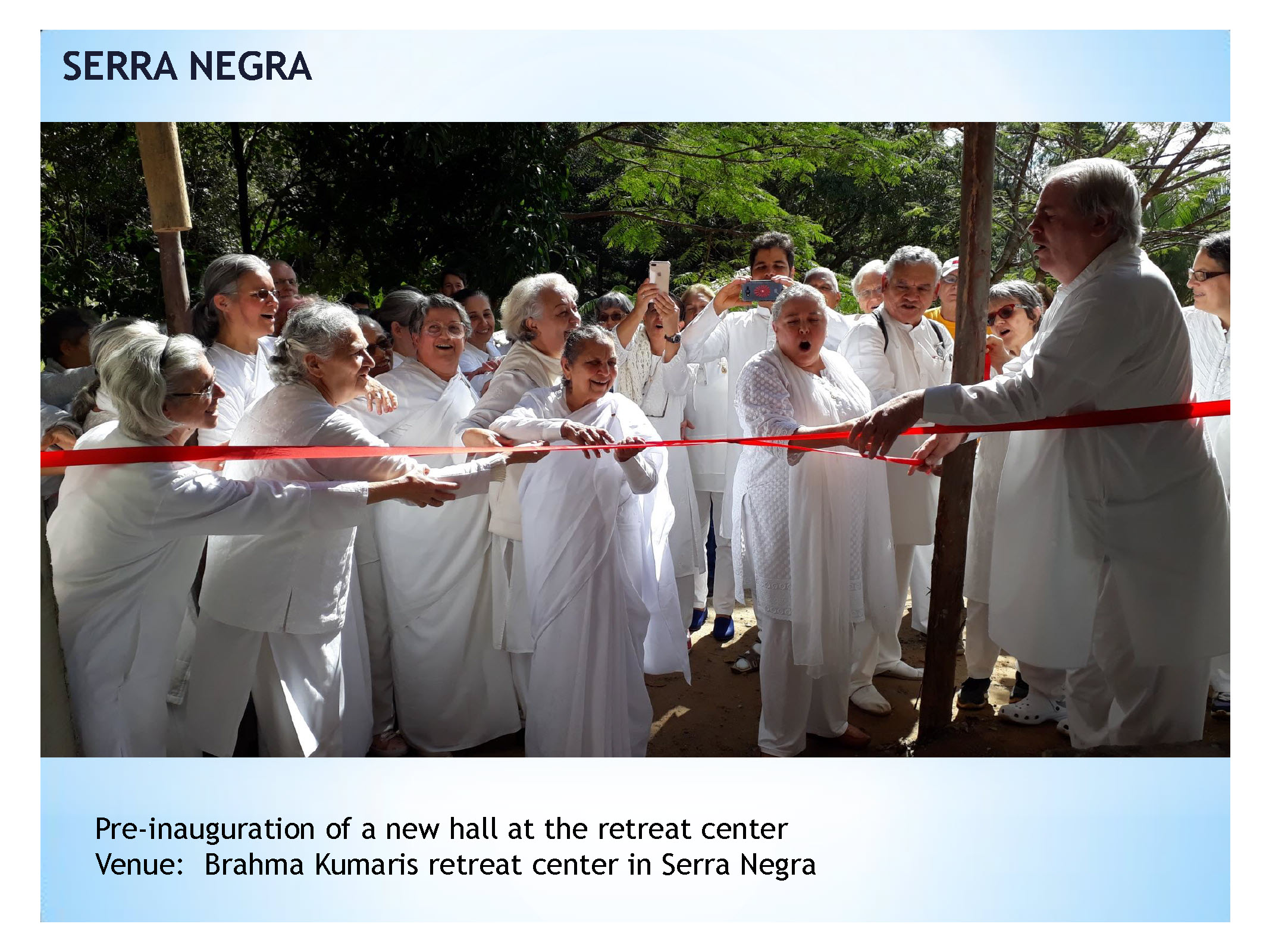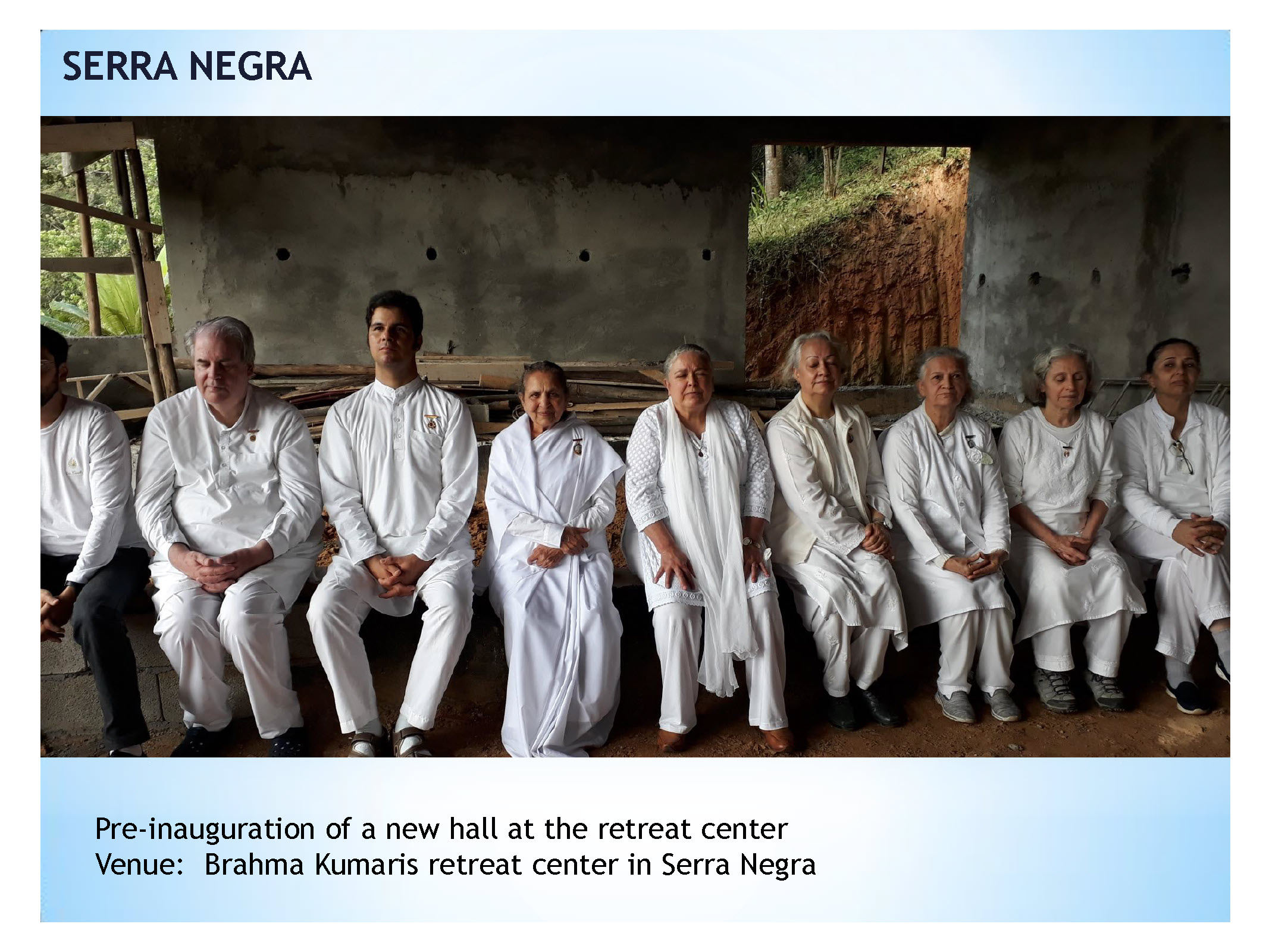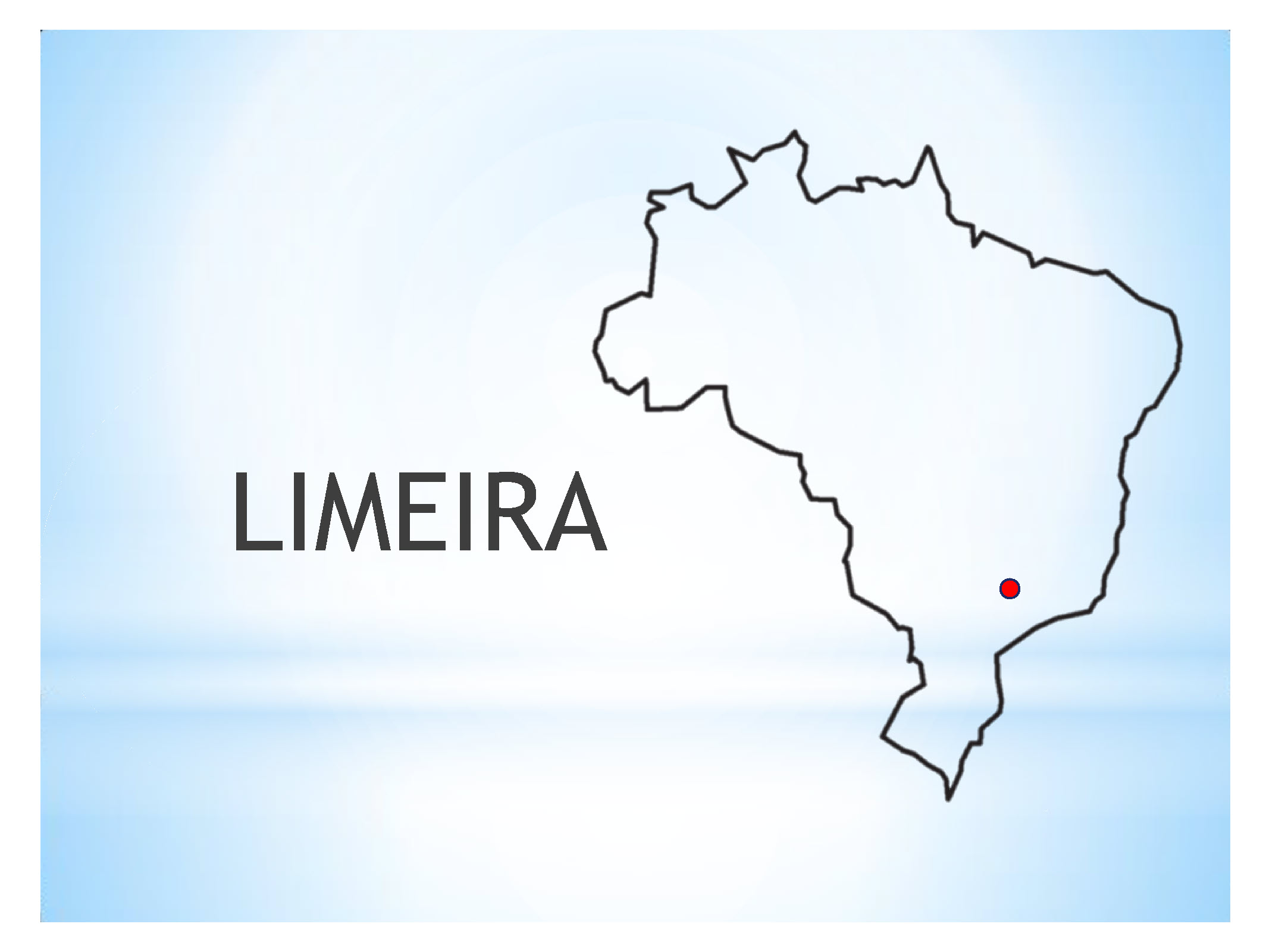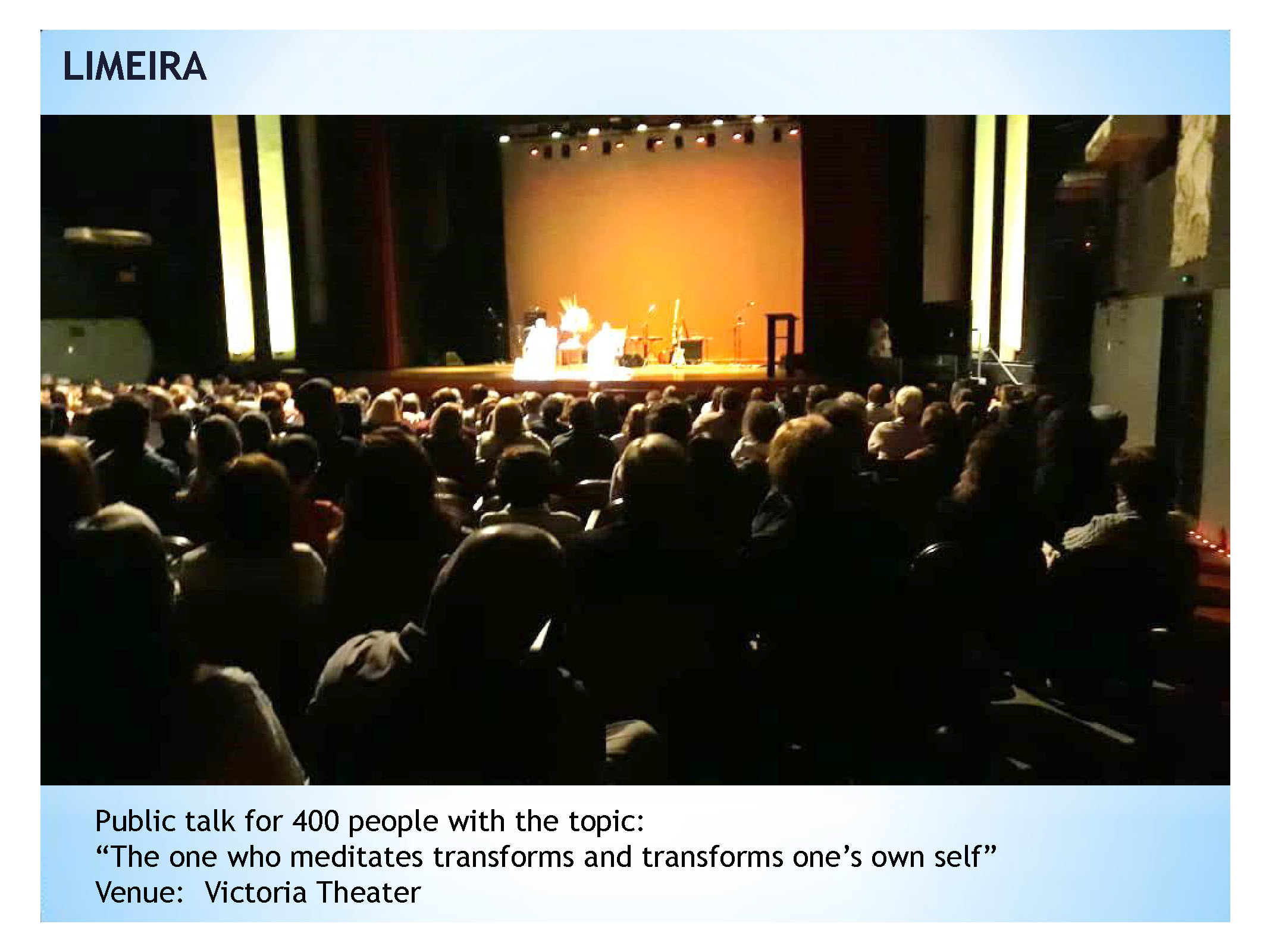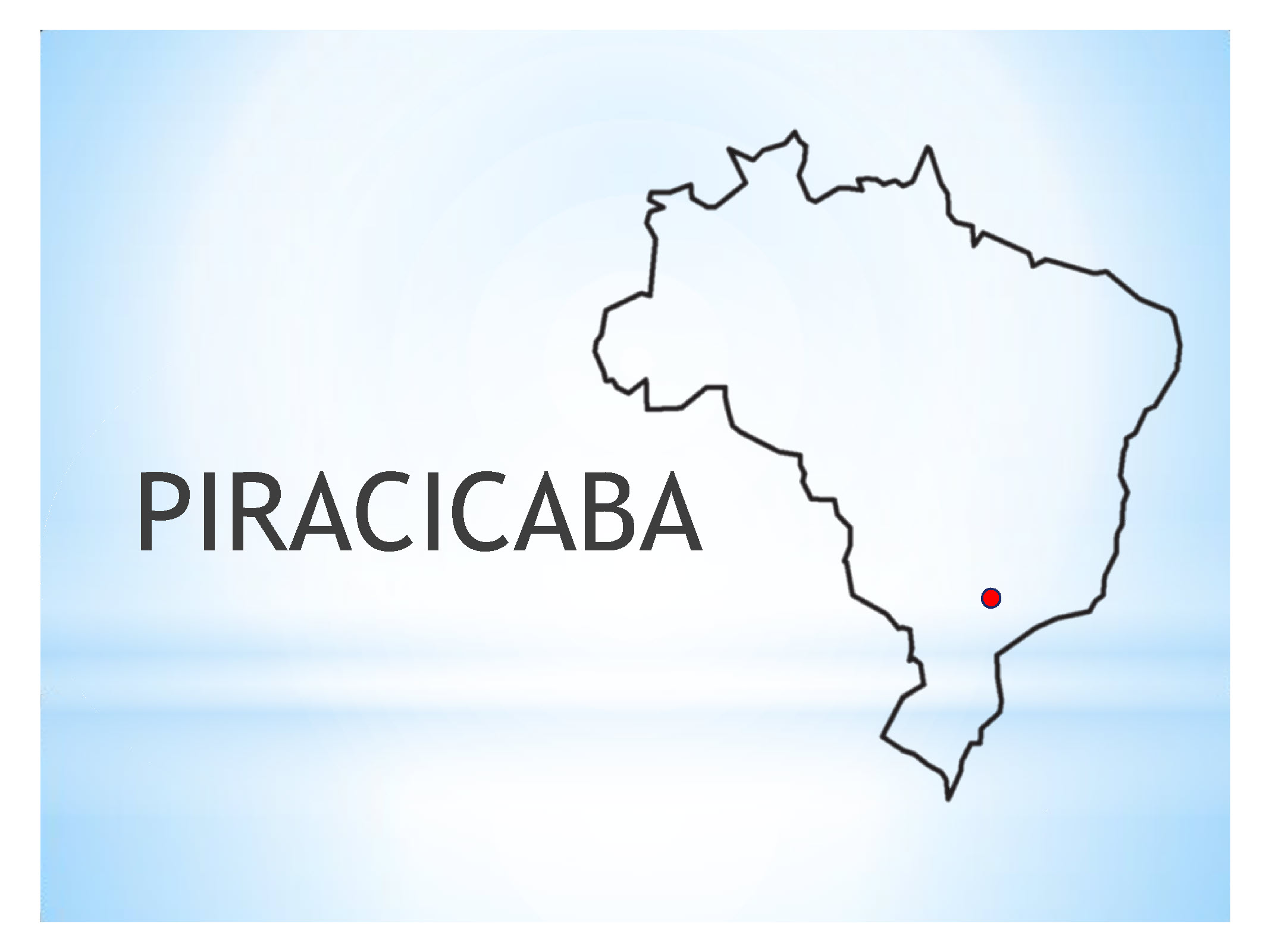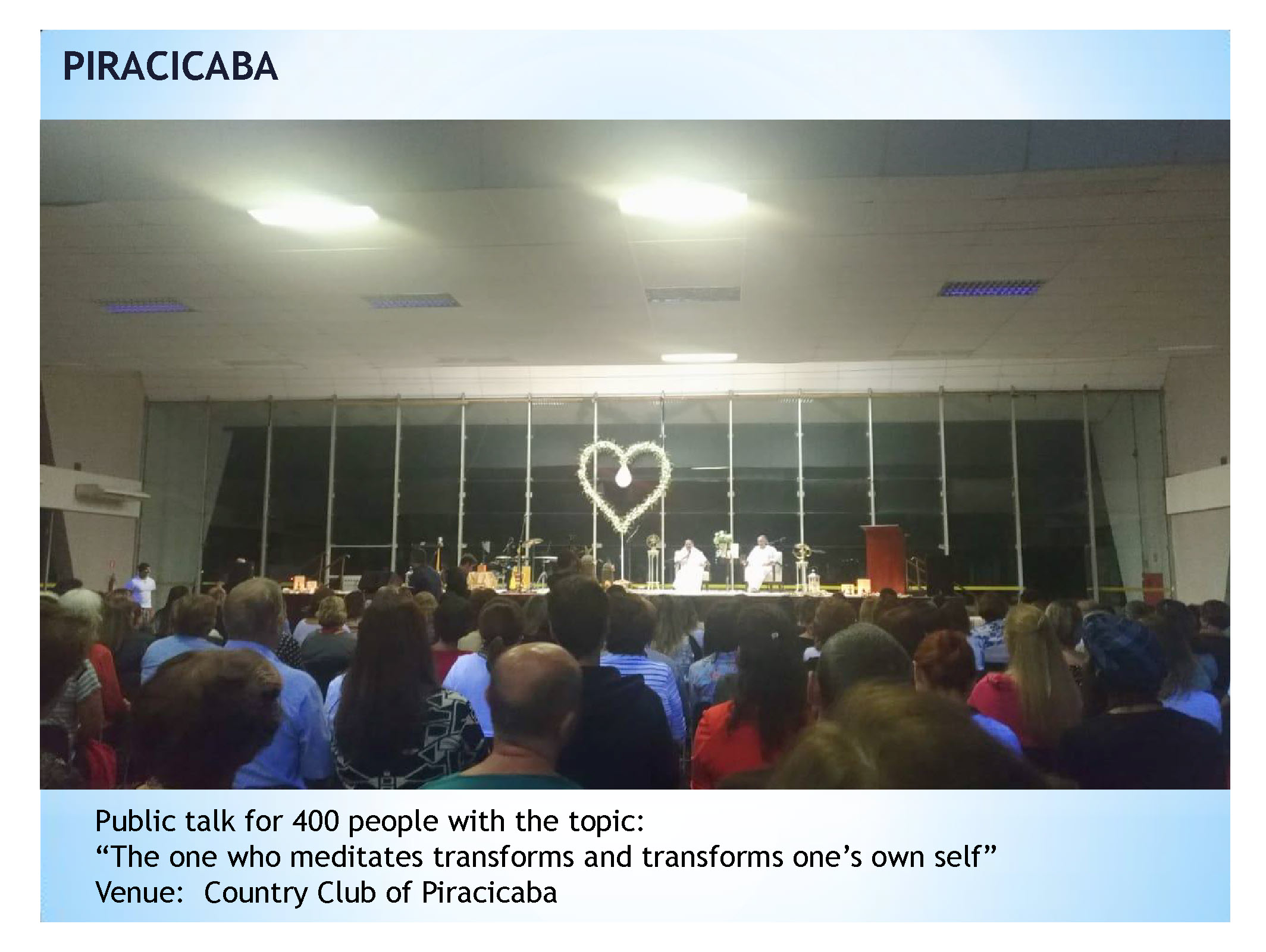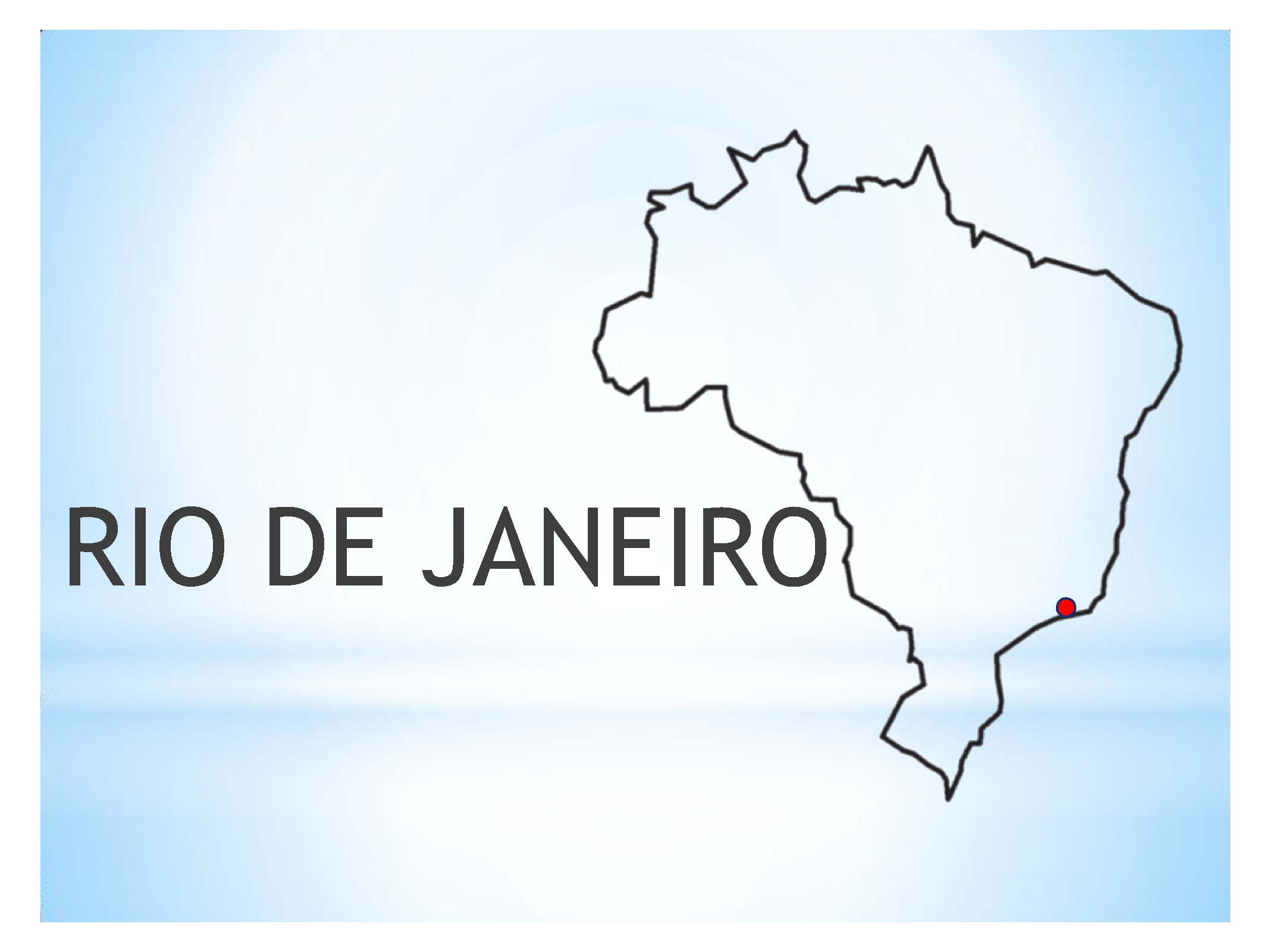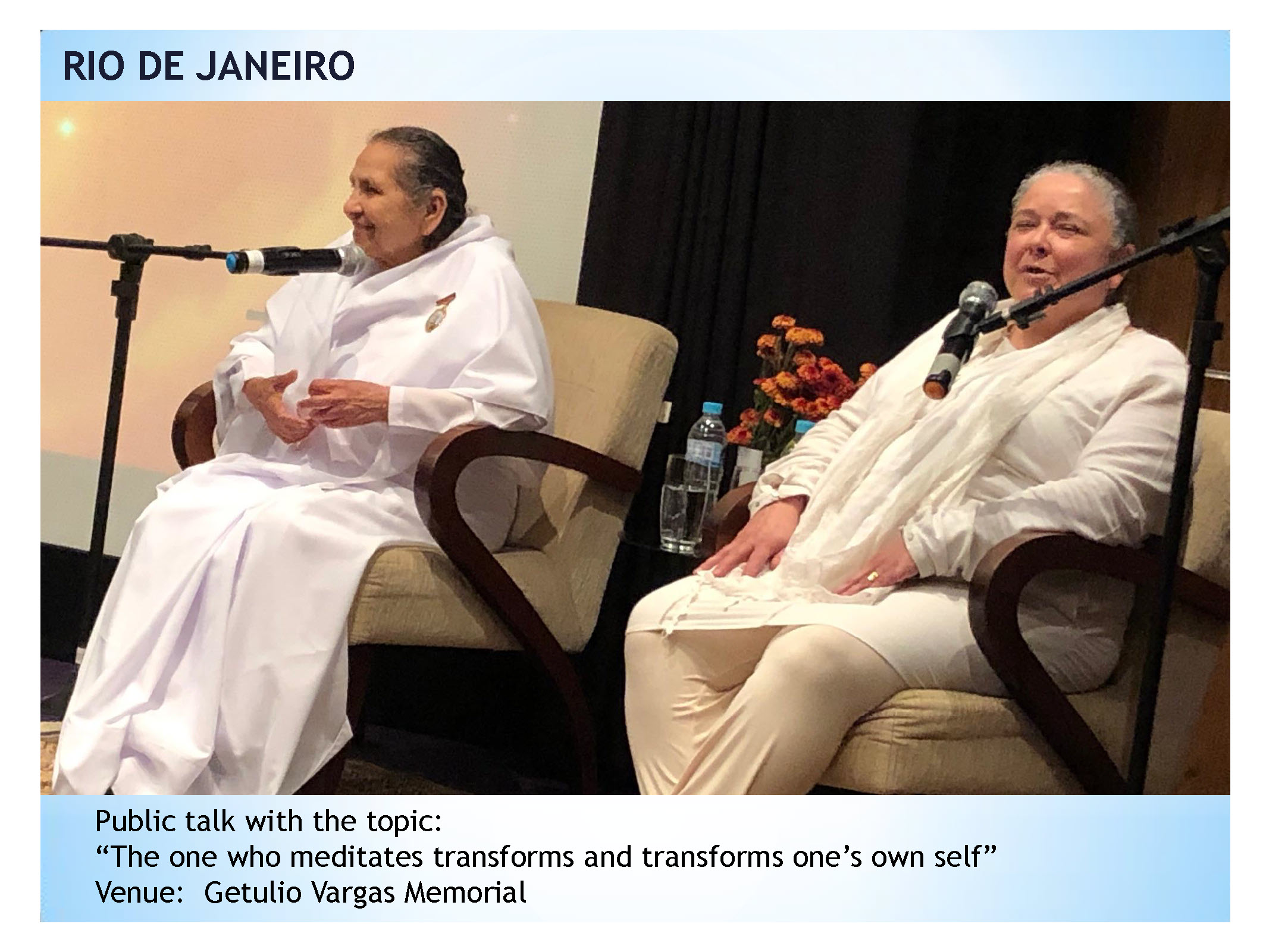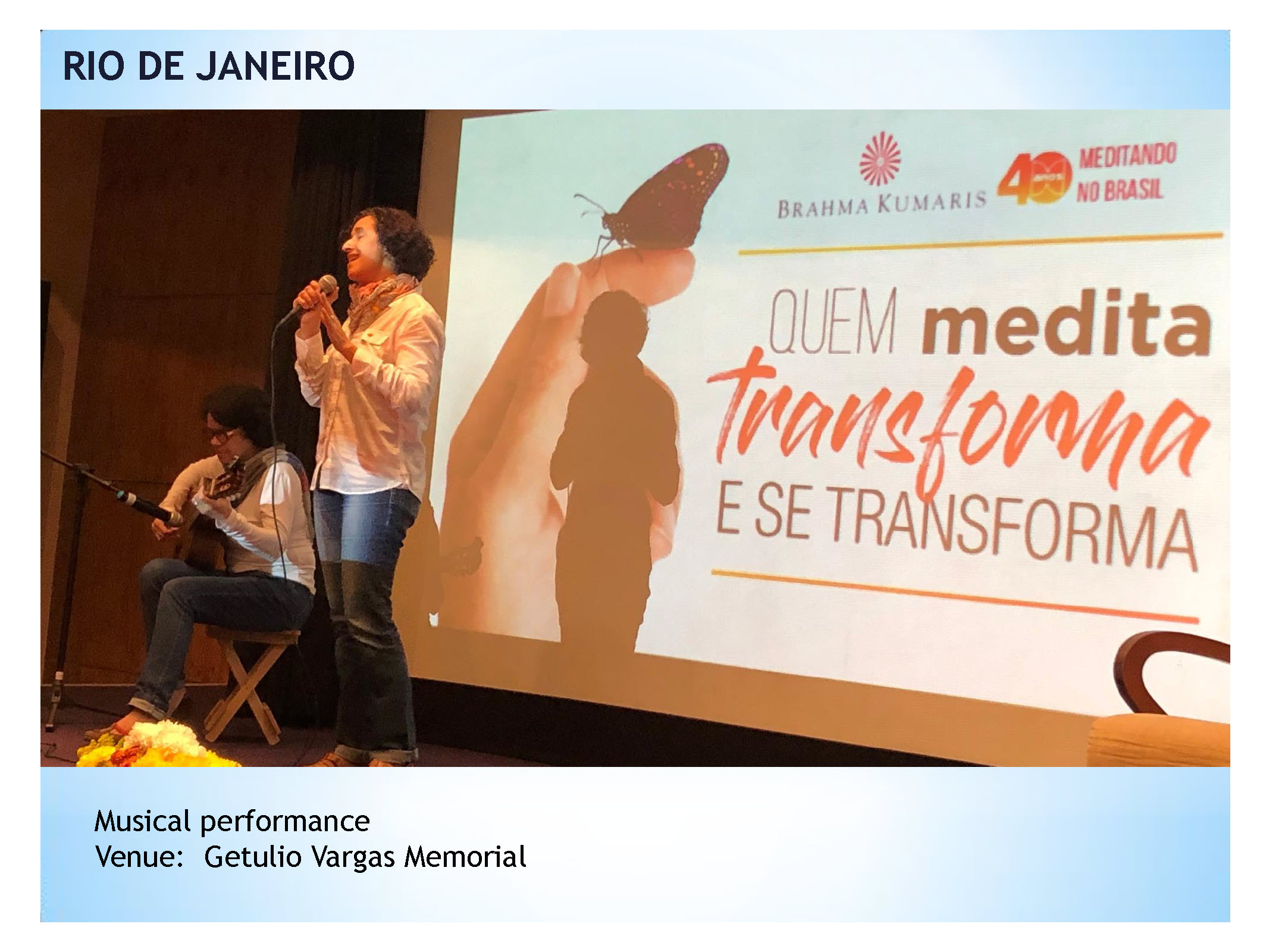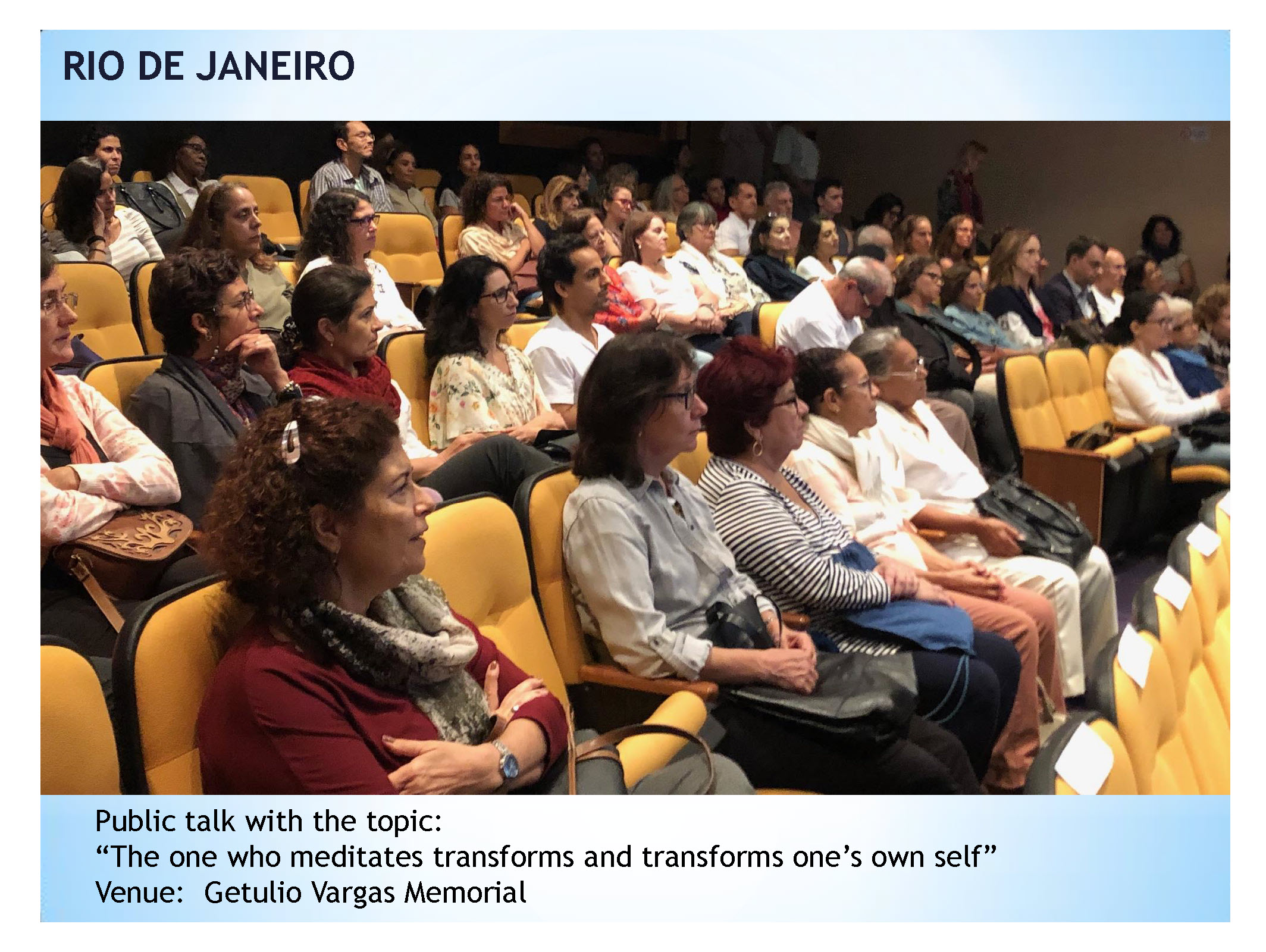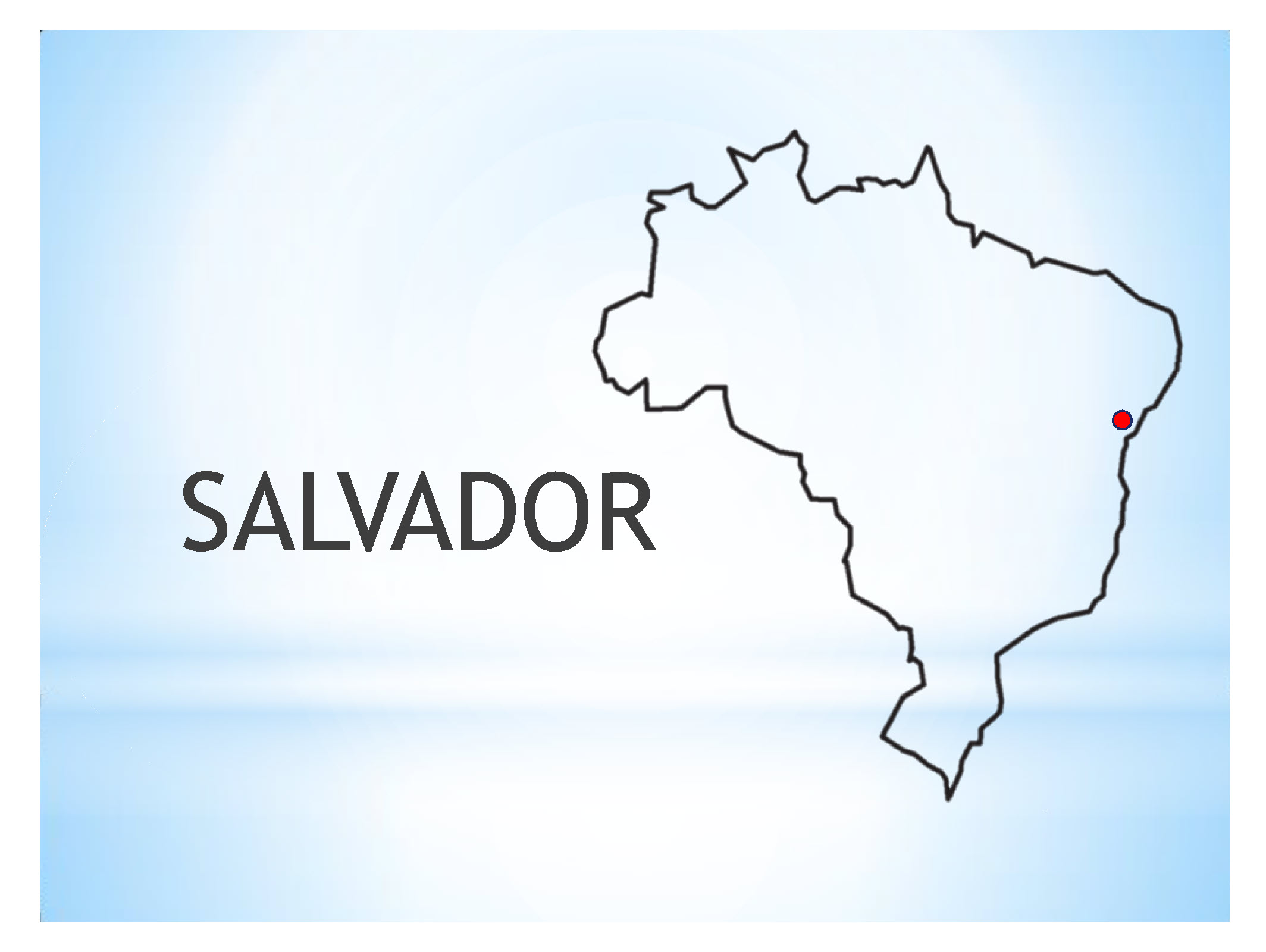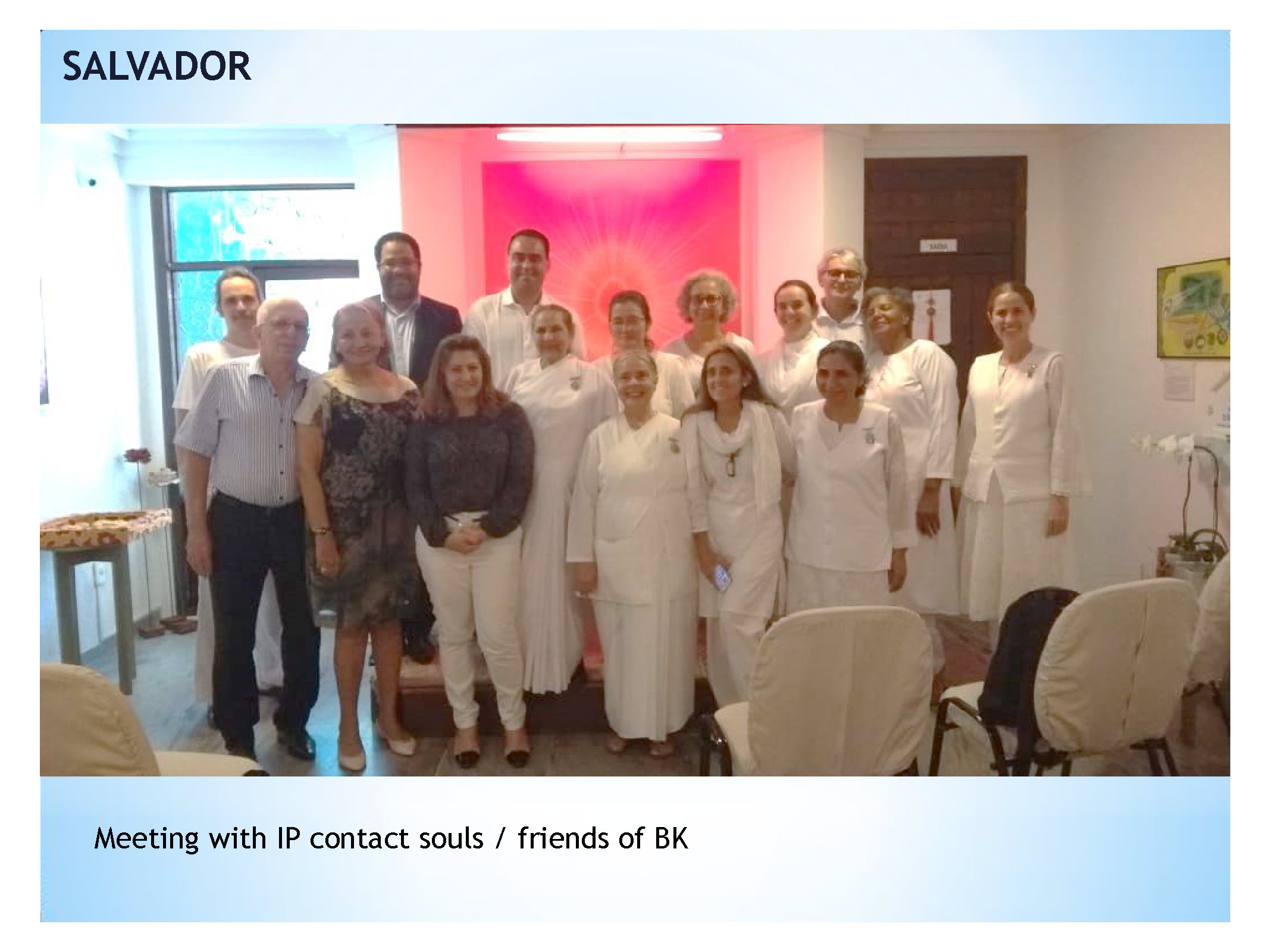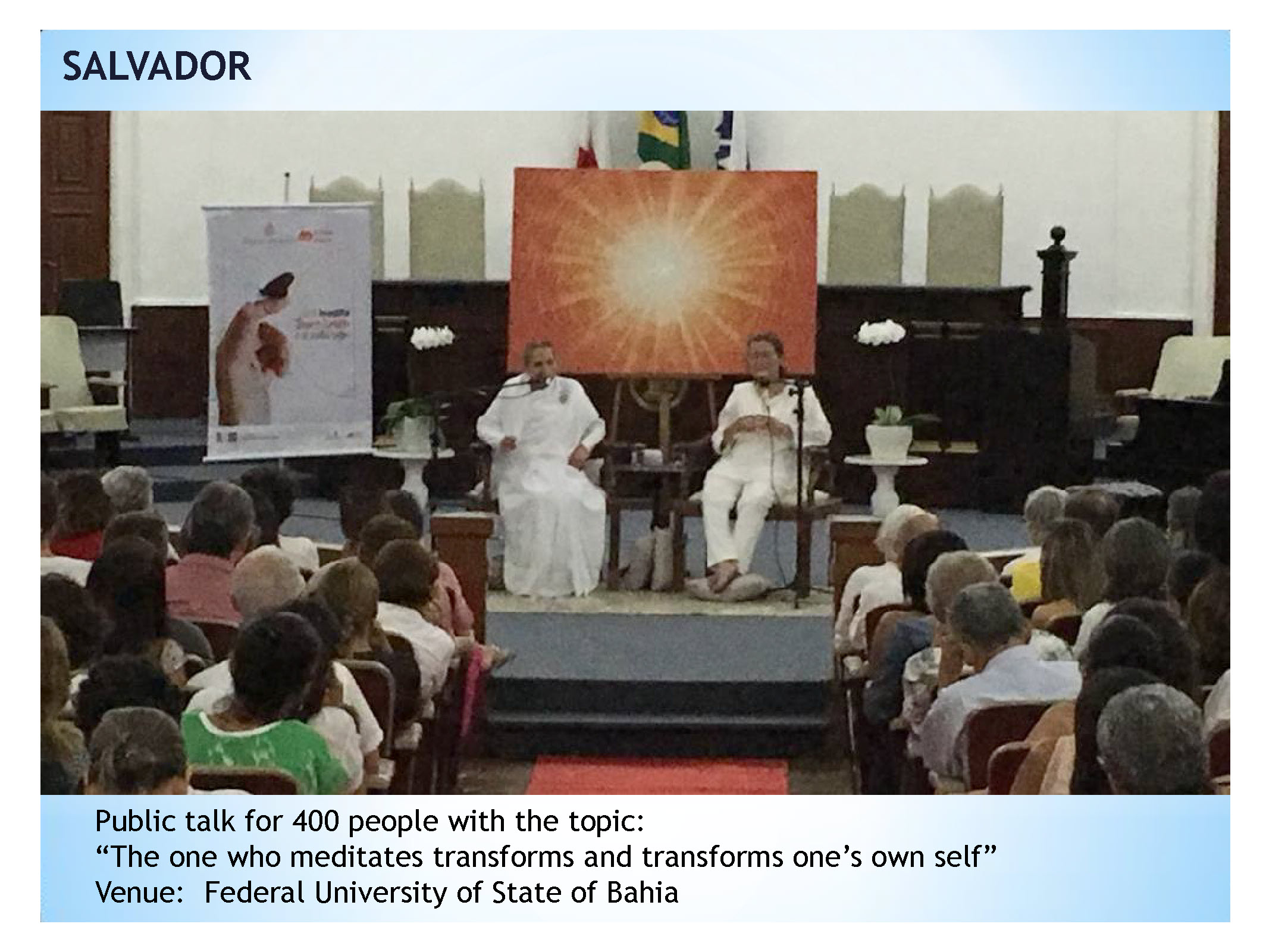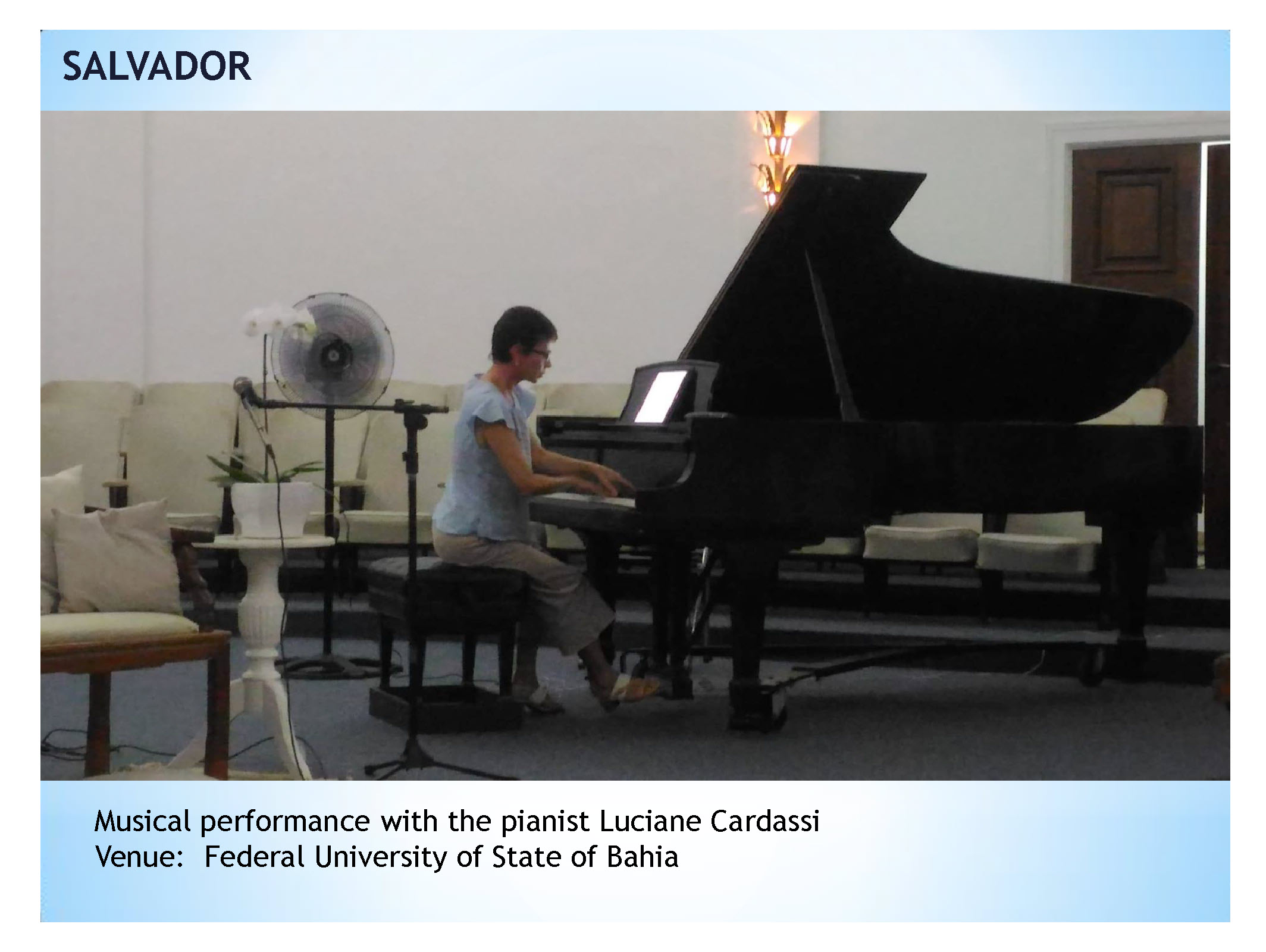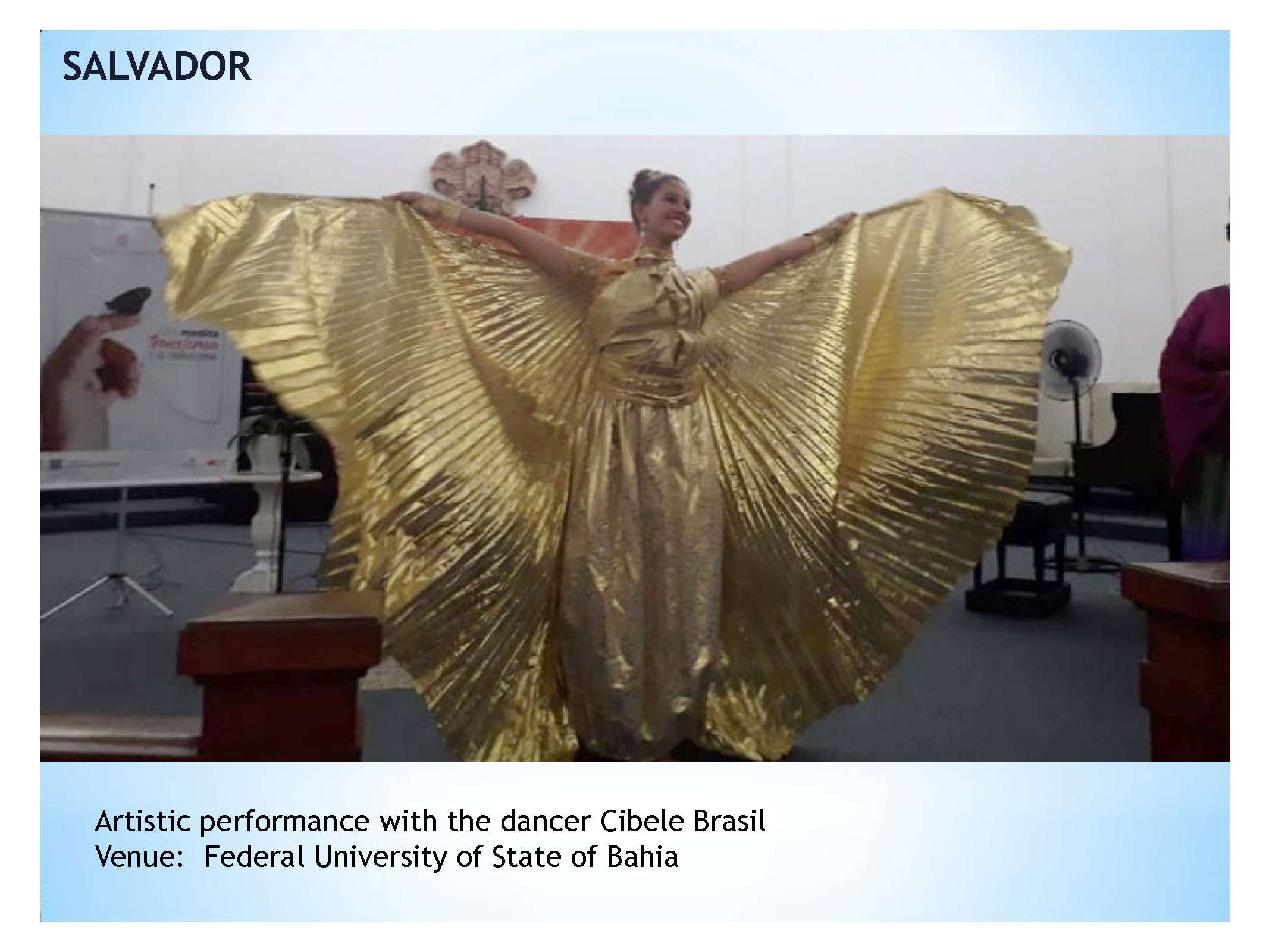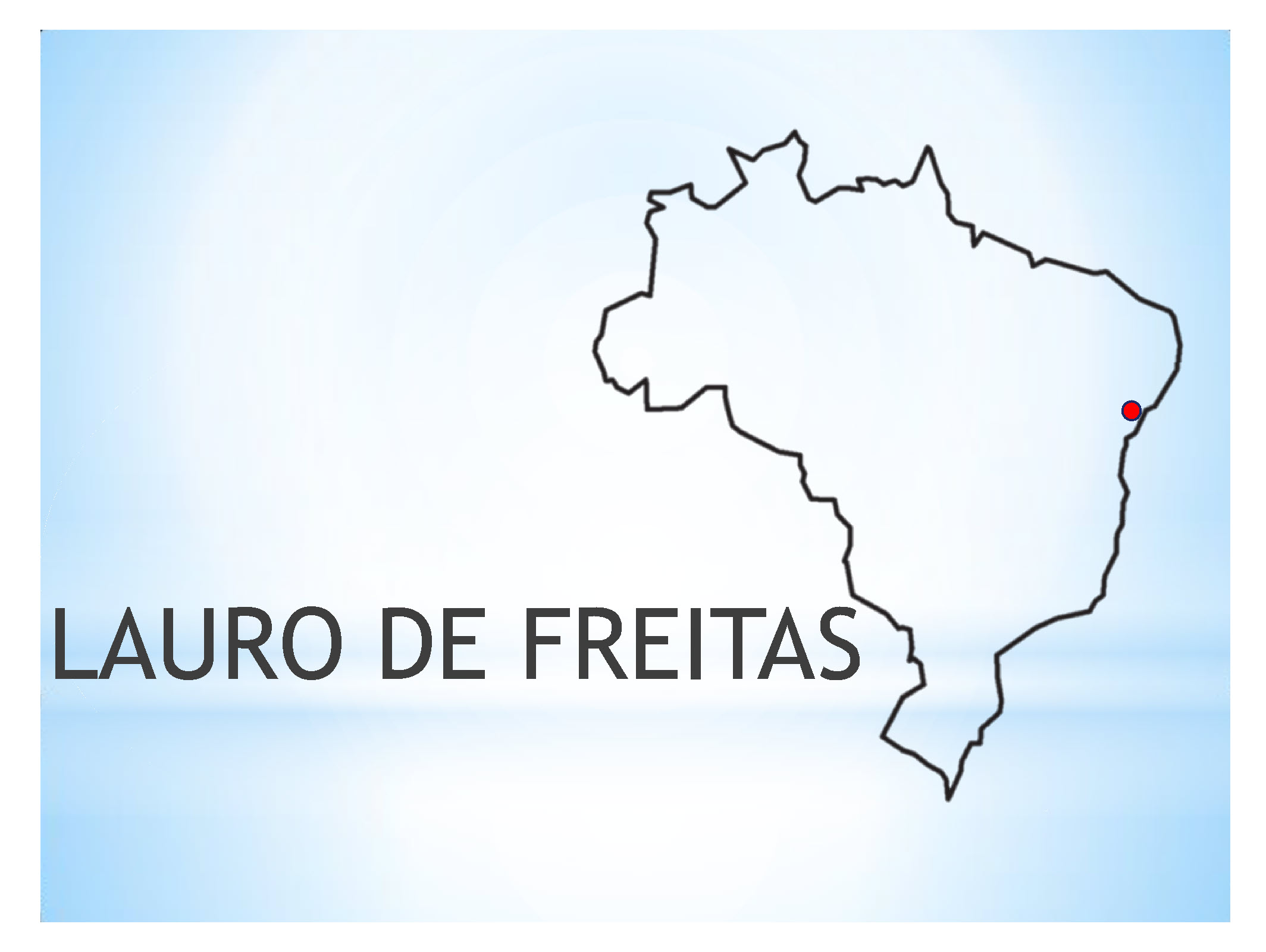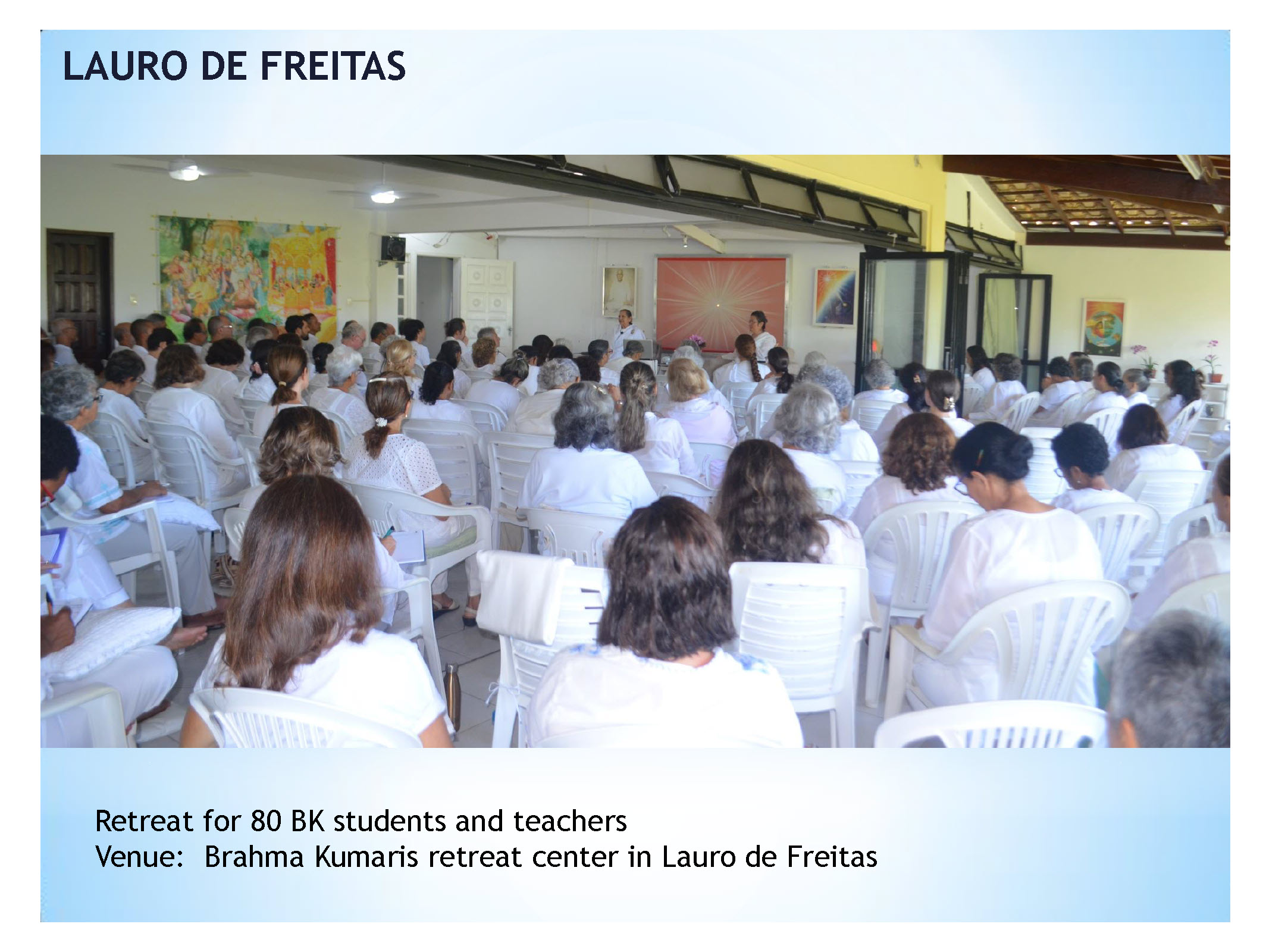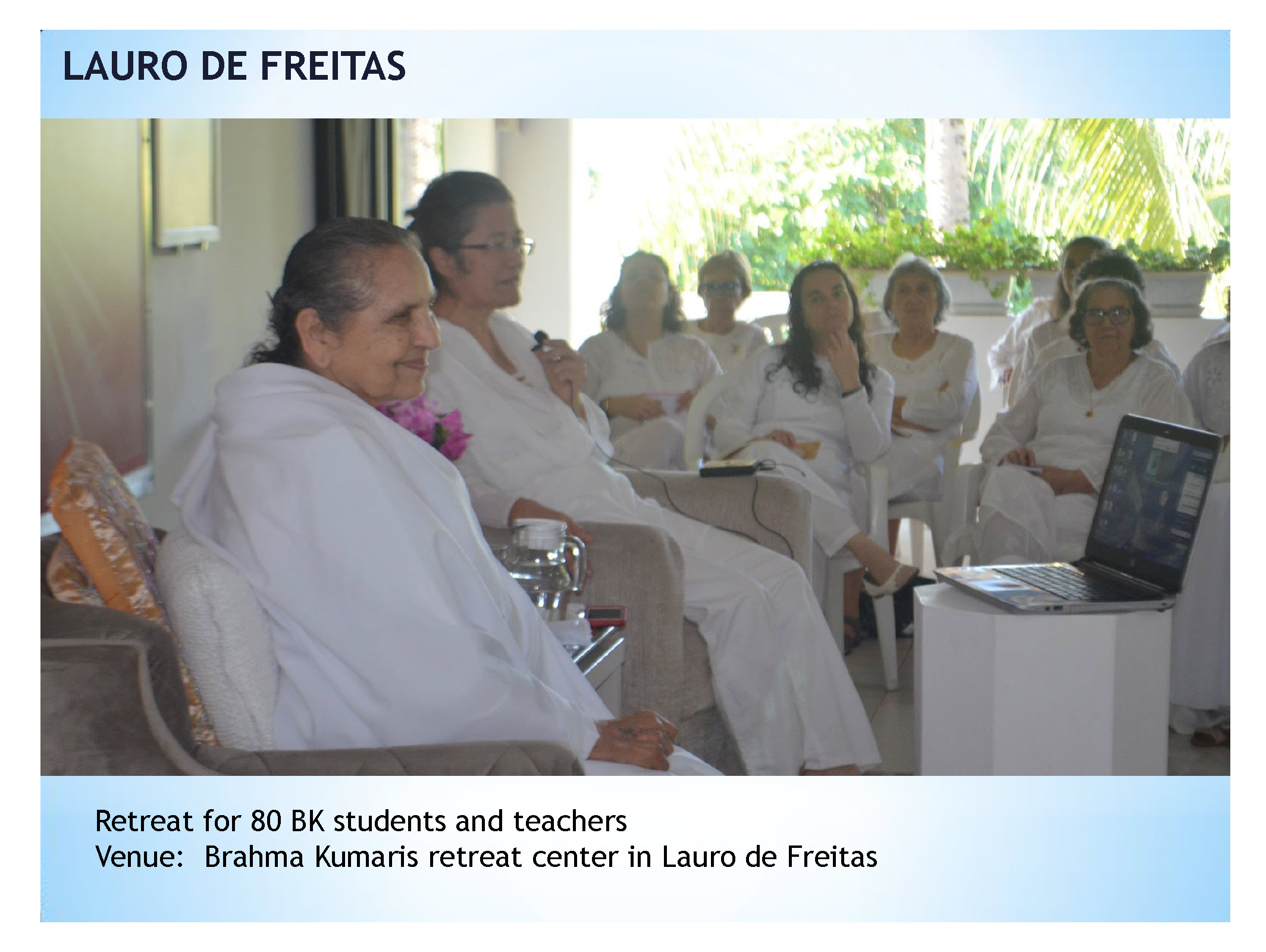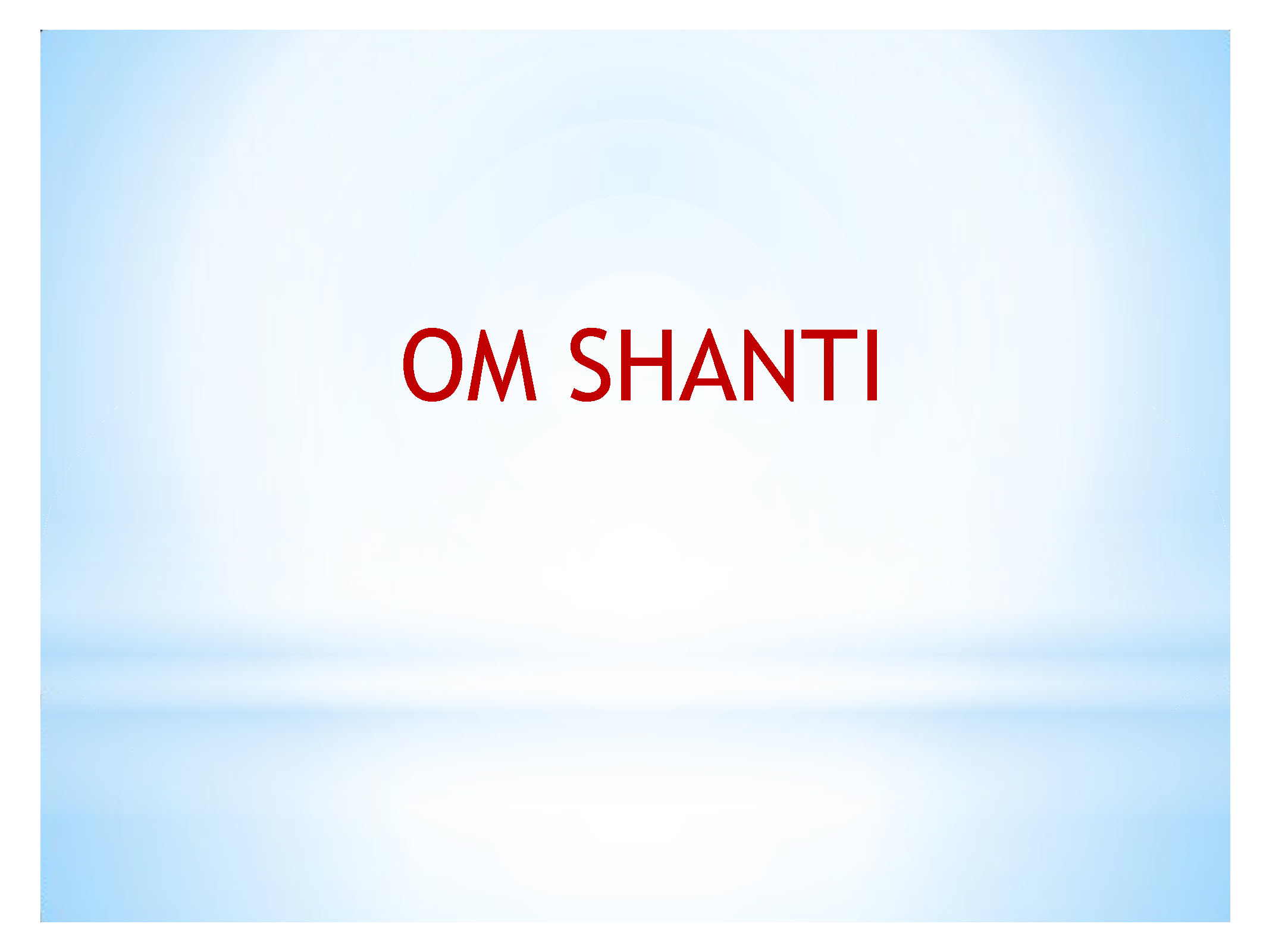 Br Ken O'Donnell's Youtube Channel Has Launched
12 April 2019
During the Regional meeting of the Americas in the NCCC retreat, in February, Br. Ken shared that he had recently launched a video channel on Youtube and Facebook called LIVE AND MEDITATE. Every week, the channel features two short videos on meditation and spirituality. The videos are available in English, Spanish and Portuguese.

Sister Mohini then suggested we could share about this channel with all of you.

For more information, please visit:
ENGLISH:
Youtube – www.youtube.com/liveandmeditate
Facebook – www.facebook.com/liveandmeditate
SPANISH
Youtube – www.youtube.com/vivirymeditar
Facebook – www.facebook.com/vivirymeditar
PORTUGUESE
Youtube – www.youtube.com/viveremeditar
Facebook – www.facebook.com/viveremeditar

2018 Mexico, Central & South America News Archive
2015 Mexico, Central & South America News Archive
2014 Mexico, Central & South America News Archive