Green News
Green News

Special Edition Green News - Living the Change - Interfaith and Sustainability
27 Aug 2018
Dear all, Om Shanti.
You are most welcome to read about the new Interfaith and Sustainability Initiative called "Living the Change", www.livingthechange.net
They arrange a Sustainable Living Leadership Program - an online 8-week Training for Religious/Spiritual Individuals
https://livingthechange.net/leadership. Deadline for registration already 20th August.
Please keep in touch with Valeriane Bernard <valerianebernard@gmail.com> and Rajesh Patel <rajesh.patel@bkconnect.net> about any programs you do
All the best and take care
Sonja, Valeriane, Rajesh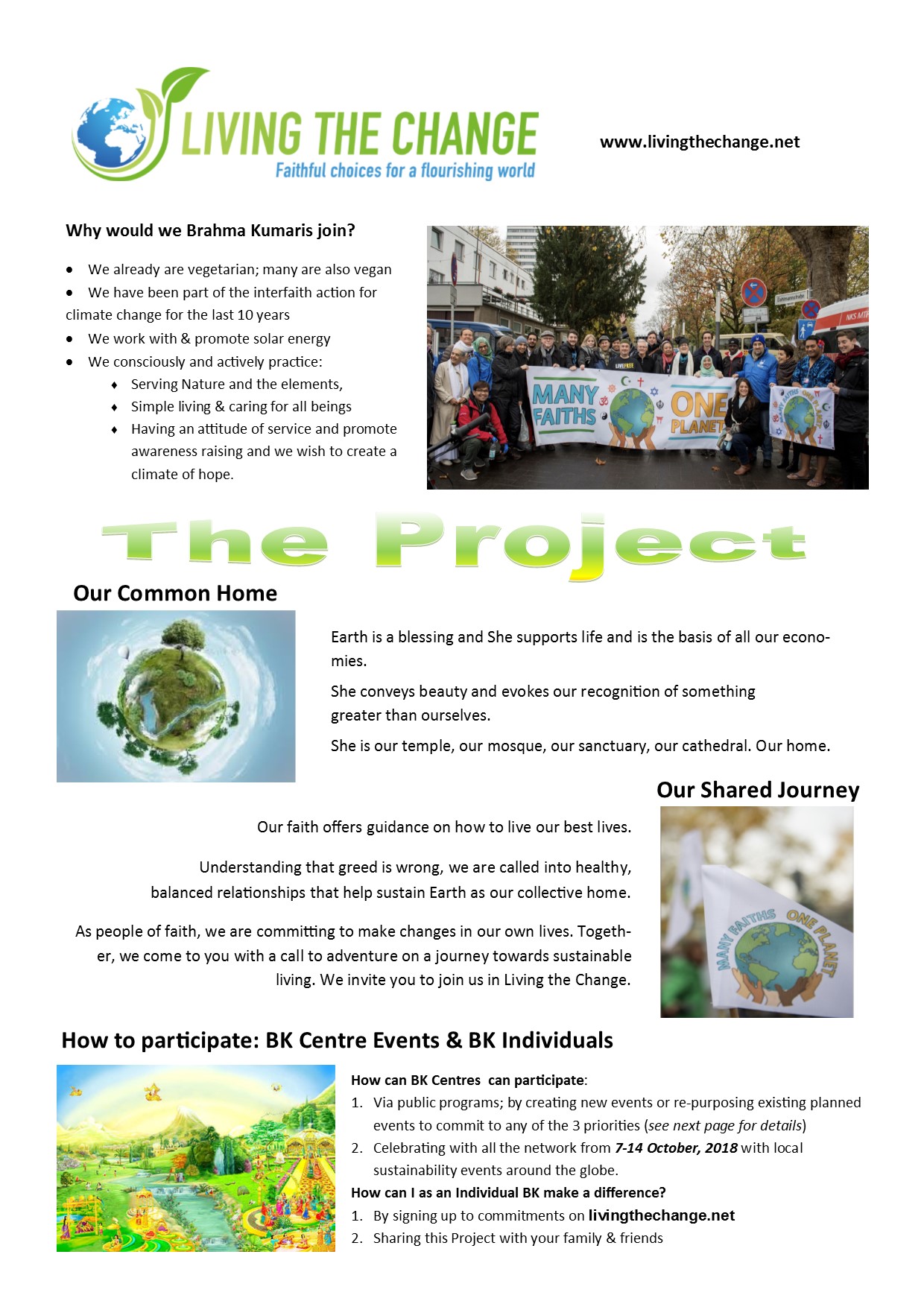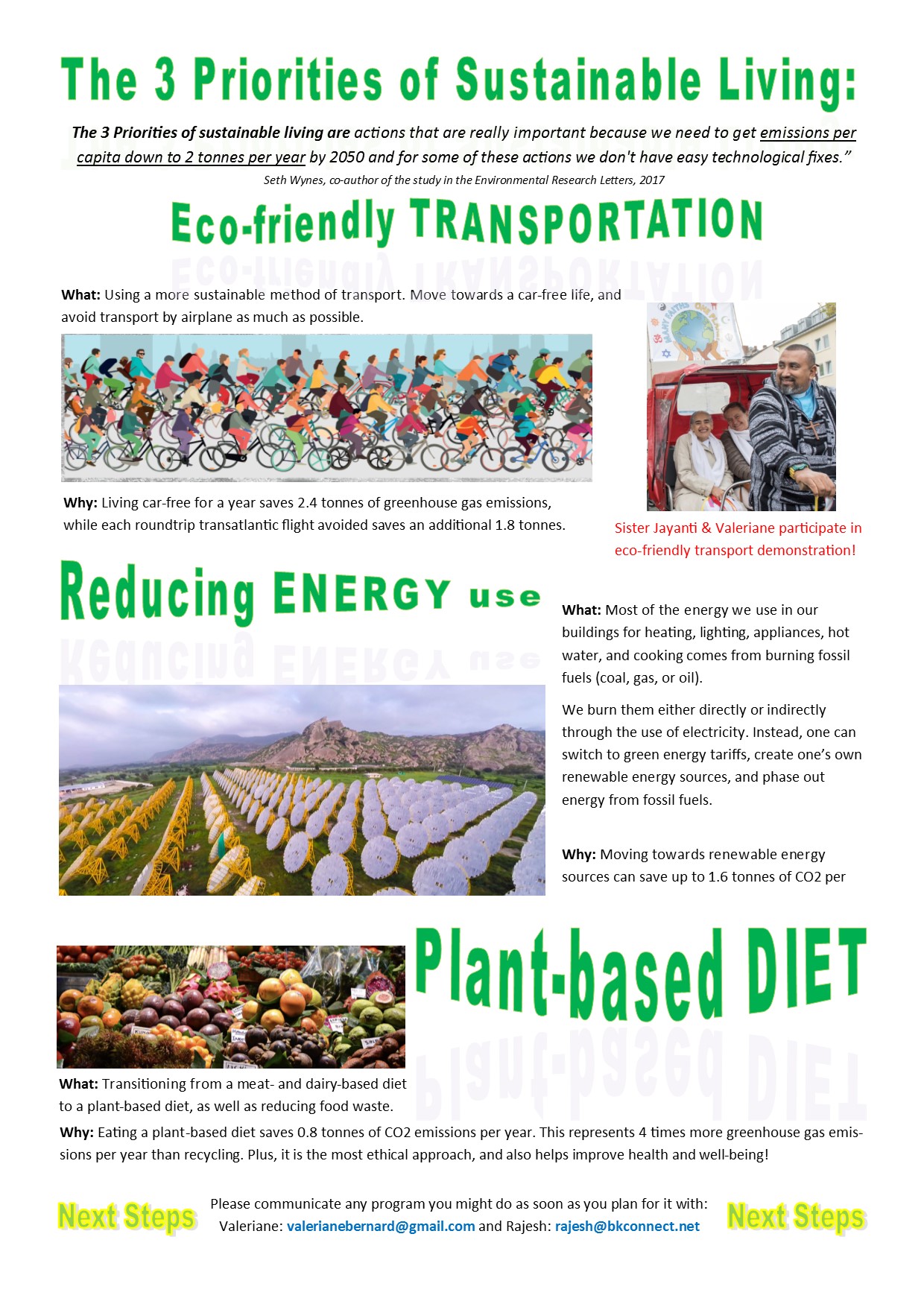 BK Ecological Retreat for Europe & the Middle East, Lisbon 12th to 16th July
1 Aug 2018
Being with Nature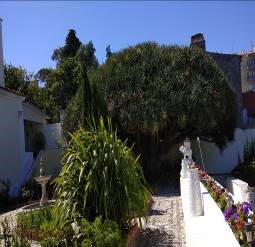 The retreat was hosted and very well taken care of by our sweet Portuguese family in the beautiful Baba's vegan home of Lisbon. The participants came from the UK, France, Austria, Portugal, Holland and Switzerland.

During the retreat, we had meditations for serving each one of the five elements and connecting with them in a new and healthy way through sitting and walking meditations in Baba's home and the Monsanto Park.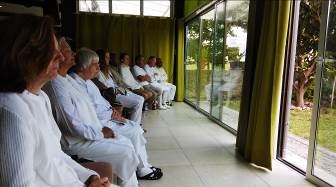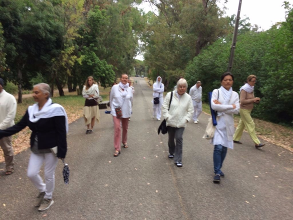 On the Friday morning, we looked deeply into the understanding we can develop through exploring with spirituality the story and interaction of human beings, nature and God through time. The participants looked deeply into ways that would allow us to form new healthier relationships with fellow human beings, environment and the world.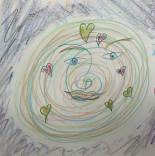 We also looked at the true meaning of sustainability, and valued the capacity to make new choices and create and sustain healthier relationships with matter and people through our own purity and life styles. The participants looked at which changes they could be doing in their life with regard to sustainable living? If so what shape will they take?
Sister Helen who is an acupuncturist working with the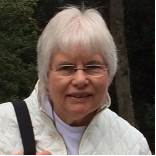 5 elemnents also shared with us the traditional understanding of the interaction of human beings with the five elements and the consequences it has both for our health and the inner balance of the human being.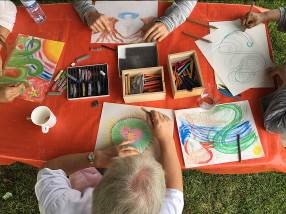 We also had the experience of an Art Activity. Using the arts to deeply discover and explore myself and emerge my virtues i.e. 'The colour of my qualities' Creating a healthy and beautiful relationship with nature by exploring and emphesising my unique qualities. Drawing and playing with colours and forms in a simple way to enable your qualities to emerge. Using your creativity connects you with your inner self in a surprising and true way. It brings out that colourful image of your virtues that words cannot touch.
Silvia sang for us and Claudio played for us very special songs from their new albums and old favorites in the evening bringing a sens of wonder and beauty to the retreat.
On the Sunday morning Valeriane presented "living the change" , an interfaith project Brahma Kumaris is involving with.

Our common home
Earth is a blessing. She supports life and is the basis of all our economies. She conveys beauty and evokes our recognition of something greater than ourselves. She is our temple, our mosque, our sanctuary, our cathedral. Our home.
Our shared journey
Our faith offers guidance on how to live our best lives. Understanding that greed is wrong are called into healthy, balanced relationships that help sustain Earth as our collective home. As people of faith, we are committing to make changes in our own lives. Together, we come to you with a call to adventure on a journey towards sustainable living. We invite you to join us in Living the Change.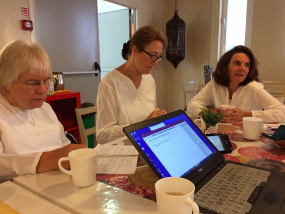 1 - Eco-friendly TRANSPORTATION
What: Using a more sustainable method of transport. Moving towards a car-free life, and avoiding transport by airplane as much as possible. Why: Living car-free for a year saves 2.4 tonnes of greenhouse gas emissions, while each roundtrip transatlantic flight avoided saves an additional 1.8 tonnes.
2 - Reducing ENERGY use
What: Most of the energy we use in our buildings for heating, lighting, appliances, hot water, and cooking comes from burning fossil fuels (coal, gas, or oil). We burn them either directly or indirectly through the use of electricity. Instead, one can switch to green energy tariffs, create one's own renewable energy sources, and phase out energy from fossil fuels.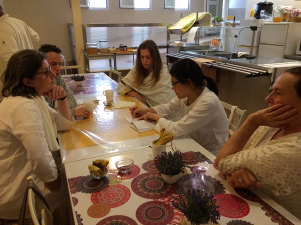 Why: Moving towards renewable energy sources can save up to 1.6 tonnes of CO2 per year per person.
3 - Plant-based DIET
What: Transitioning from a meat- and dairy-based diet to a plant-based diet, as well as reducing food waste. Why: Eating a plant-based diet saves 0.8 tonnes of CO2 emissions per year. This represents 4 times more greenhouse gas emissions per year than recycling. Plus, it is the most ethical approach, and also helps improve health and well-being!
During the rest of the morning the participants were divided in a UK group, a Portuguese group and the rest of the countries sat together in a forth group to see how each country would be able to put the project into action.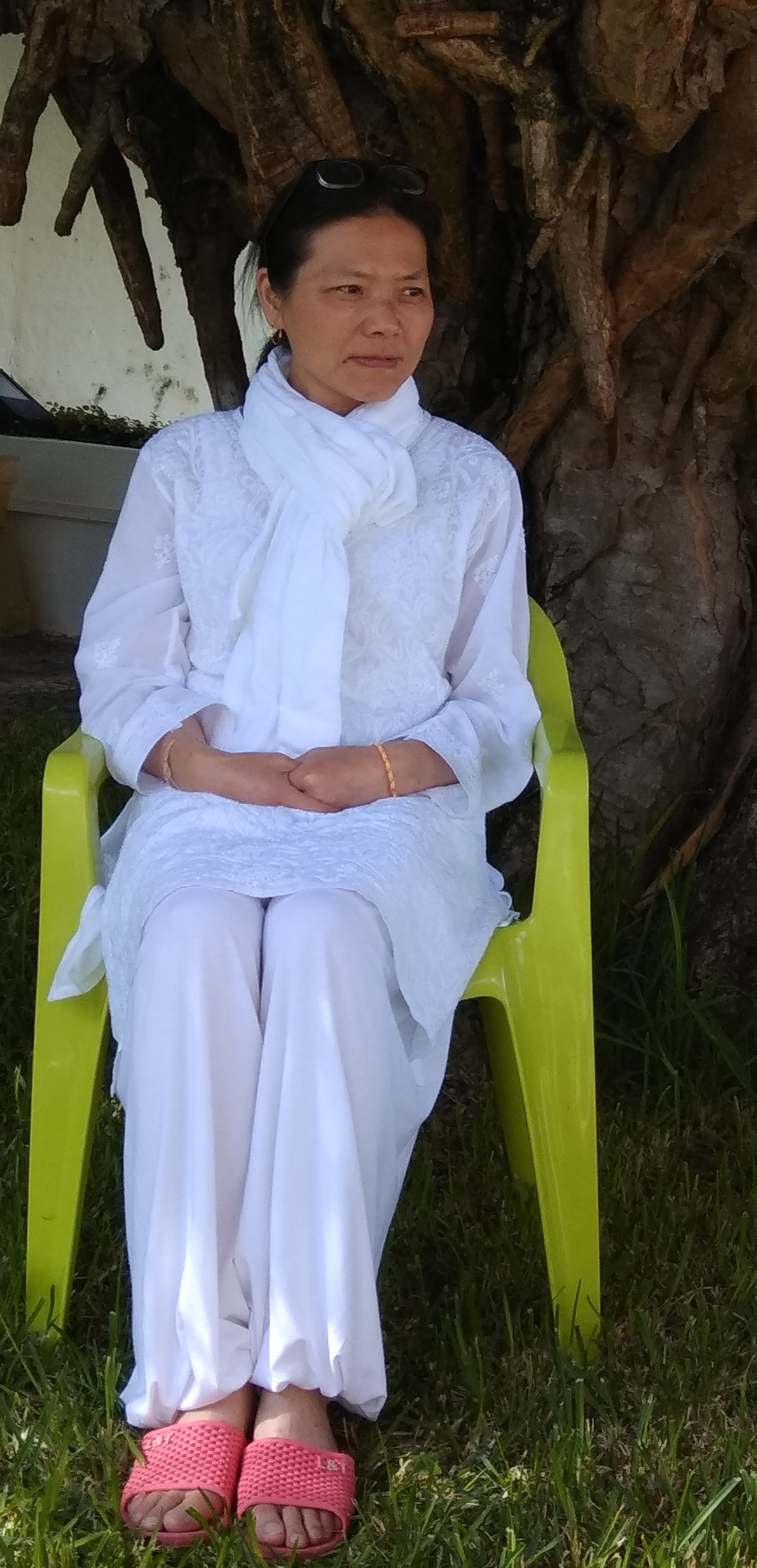 Kemin's experience:

I have realised from this Green Retreat the relationship between Spirituality and Nature. How can I, as a Brahma Kumari, bring back to the Mother Nature love and peace through my relationship with the Supreme Soul.

Leaving No One Behind - News from the Forum on Renewable Energy in Portugal
29 Jun 2018
The Forum was all about innovation and action in the global sustainable energy movement. The 2 day conference and market place fostered new partnerships and ideas, investment and action towards securing clean, affordable energy for all. The main theme of the whole conference was Leaving No One Behind.
Brahma Kumaris represented by Golo, Sonja and Abhishek were invited to the conference as partner of the SHINE campaign. SHINEs main work is to secure safe, clean, and affordable energy in order to break the cycle of poverty.
The Forum was located in a historical venue Convento de Beato, an old monastery from the 15th century.
The conference started with a video message from the UN Secretary General and powerful wake-call by the Director Rachel Kyte. She asked everyone to be careful with critical decisions that need to be taken in the near future. She emphasized said that she has big hope to achieve energy access for all are due to this gathering of 1000 people from all over the world.
Brahma Kumaris main engagement took place on the second day. The SHINE campaign had a 15 minutes presentation in the main plenary where different partners were invited to present their commitments to renewable energy. Lisa Jordan, Director of SHINE first introduced Mr. Per Heggenes from IKEA Foundation who explained why they support the SHNE campaign: the combination of Faith, finance and philanthropic partners working with clean energy can secure that their funds reach the poorest communities. Next was Golo, who introduced BKs activities in the field of renewable energy , and our commitment to continue, expand and share our work with clean energy. He emphasized the spiritual principles underpinning the work in clean technology. The presentation ended with commitments from David ten Krode, Oikocredit and Fletcher Harper, Green Faith.
View remainder of the report here.

Fresh News from EU Sustainable Energy Week - Brussels, Belgium
29 Jun 2018
Lead the Energy Transition
On the 6th and 7th June, BK Environment was invited to host "Energy Morning Meditations" at the European Commissions, annual High-Level Policy Conference in Brussels under the umbrella of the EU Sustainable Energy Week. At 8.30 each morning Sister Jayanti, Sonja, Kathryn and Golo met in the beautiful Residence Palace with an enthusiastic group of people. Sonja started with 10 minutes of Chi Gong, followed by Sister Jayanti who guided everyone into a meditation experience circling around our inner energies. Golo ended with a brief introduction to the BK solar activities in India and their spiritual connection.
Click here to watch/download message from Sister Jayanti.
View remainder of the report here.

Happy World Environment Day and BK Green Newsletter June
29 Jun 2018
Dear green servers
The news keeps flooding into the office, it is just so great to read about it all, and feel everyone's enthusiasm.
Jun 5th is World Environment Day, and it is time to Beat the Plastic! Hope all centers have started to replace the
use of plastic in various forms. Have a nice plastic free day! London had a program yesterday called "Treading
Lightly on the Earth", Stockholm center and others are doing special Kind to the Earth- Meditations today.
In Copenhagen we had a great outdoor meditation in a beautiful park. India is of course doing a massive
contribution to World Environment Day with its many programs. We look forward reading about that next time.
"Walk softly upon this earth, giving what you can and taking only what you need" - Buddha
(from the London program poster)
First two news clips and one class from Russia:
BK in Moscow, Russia took part in the IX International Scientific Conference on the problems of ecological worldview
"Ecology of the external and internal environment of the social system" on April 29th, 2018.
ECOLOGY OF CONSCIOUSNESS, By Sudha Rani Gupta, Master of Natural Science (Botany), General Director,
BK Centre of Spiritual Development. You can read BK Sudha's talk here:
International Mother Earth Day has been celebrated all over the world on the 22nd of April and the Brahma Kumaris in Russia, CIS and the Baltic states were active in this. Special events were held in Moscow (Russia), Novosibirsk (Siberia, Russia), Ulaanbaatar (Mongolia), Astana (Kazakhstan), Vilnius (Lithuania) and others.
And two rewards are given in India:
Green Building Recognition to Brahma Kumaris, Shantivan
The residential campuses "Manmohinivan and Anand Sarovar" at Brahma Kumaris international spiritual headquarters in
Abu Road, Rajastan, India was recently awarded the prestigious "Green Building" recognition by "Indian Green Building Council"
in Jaipur, see report and pictures
Award for Energy Conservation
The Brahma Kumaris have been awarded a first prize for energy conservation by the Maharashtra Energy Development Agency.
Government of Maharashtra has recognized the remarkable efforts of Brahma Kumaris in the field of energy conservation
and sustainability, see report and pictures
2018 Africa Carbon Forum
Brahma Kumaris participated in the 2018 Africa Carbon Forum organised by the United Nations Environment Program (UNEP)
from 11th to 13th April 2018 in Gigiri, Kenya. The theme for this year's forum was
"Climate Action for Sustainable Development: Driving Change in Africa."
The month of May was a conference month!
Lisbon: The Sustainable Innovation Forum arranged the annual conference in Lisbon. Golo presented our commitments in
renewable energy service as part of the SHINE campaign. See pictures and read more in attached report.
Bonn, Germany: The annual UN Climate Change Conference in Bon in May was a productive and serviceable time for Valeriane
and the German team: Gopi, Heidi, Dagmar, Caro, Martin and others. See 2 reports and pictures here:
We have a lot of news waiting to be shared with you: New class on Sustainable Economy by Ken ODonnell, EU Energy week
programs in Athens and Thessaloniki, Copenhagen, Berlin and Brussels. There will be news from youth conference and
Innovative4climate in Bonn and Angel walks in nature and Collective Meditation at Sanjay Gandhi National Park in Mumbai.
Om Shanti
BK Green Newsletter Editors -
Peter, Arnold, Sonja

More June News from the Green Team
20 Jun 2018
Dear Green Servers
What a wonderful environment day to celebrate within our community! So much activities carried out with love and enthusiasm.
Please enjoy the second newsletter in the month of June. First time, there are two newsletters in one month! This time: new video clip, new article, our first "less-food-waste story", the vegan initiative.
First of all, the Message for World Environment Day by Sister Jayanti. Click on the image below to play the video.
Program in London "Treading Lightly on Earth". Click here to read the report.
Material to churn and share:
New article on Sustainable Economy by Ken O'Donnell. Enjoy!
Looking after Our World

Bonn Climate Conference 2nd Report
28 May 2018

Daniele Violetti, from the UNFCCC, is now switching to a different function (finance and capacity building), so no longer in the capacity of Executive Officer and will no longer liaise with faith and other groups. So faith based groups are going to be under the Global Climate Action team for the coordination purpose and interaction with faith groups as e="width: 300px; height: 300px; margin: 4px;" />
A final note on meditation:
The Green Angel Meditations are now available as one complete audio file
with all 8 commentaries in one. You can also stream on Spotify
Brahma Kumaris Environment Initiative