2020 Jly through Dec Green News Archive
2020 Jly through Dec Green News Archive
New Year Greetings from the Green Team
21 November 2020
Dear Global BK Family,
The end of 2020 is soon upon us and the Environment Initiative wishes to thank the global BK family for all your contributions, words of appreciation, and dialogues that have happened in the past year.
The green BK community is growing and service opportunities for a healthy and sound transformation are expanding.
As we step into the festive season and the New Year we wish you all the best -- health and happiness for 2021 with care for ourselves, care for others, and care for the planet.
Please find our last newsletter for this year. You will find inspiring links to uplifting programs and conversations. Some items are :·
Making Choices program from London with Sister Jayanti

New Year Greetings from Golo

New Video 10 ways to change the world

Celebrating our Mountains Australia

Virtual Local Conference of Youth for Climate Change, hosted by our youth in Madhuban
See also: Newsletter from November with:
Green Diwali Greetings from Sister Jayanti

Faith Unite Webinar series on Transformation arranged by Valeriane

New Nature Sleep Meditations

Editorial from Golo
See also: Newsletter from September with:
Green Champion Training

Article in Daily Guardian
ECO website: https://eco.brahmakumaris.org/
https://twitter.com/EcoBrahmaKumari
https://www.facebook.com/ecobrahmakumaris
https://www.instagram.com/ecobrahmakumaris/

Green Newsletter - Thanks for 2020
21 November 2020
Green Newsletter Dec. 2020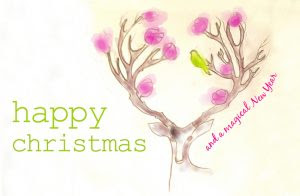 Dear BK Green Community
This year has truly been a rollercoaster. Corona has changed so many things in such a short time. Who could have imagined this! We hope you are all well and things are all right.
The end of 2020 is soon upon us and I wish to thank you for all your contributions, words of appreciation and dialogues that have happened in the past year. The green BK community is growing and service opportunities for a healthy and sound transformation are expanding.
Please find our last newsletter of this year. You will find inspiring links to uplifting programs and conversations. Care for ourselves, care for others and care for the planet.
As we step into the festive season and the New Year we wish you all the best, health and happiness for 2021.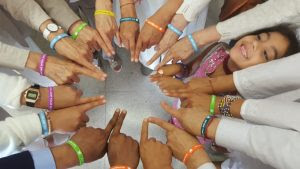 In remembrance of the Eternal Gardener
Sonja & the entire green team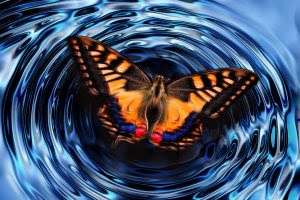 New Year Greetings from Golo:
Dear Friends of the Environment.
The past year has, more than ever, shown that all life on this planet is interconnected. Corona, climate change and the loss of biodiversity are all related to our lifestyle and do pose a serious threat to the future of the planet. On the other hand such crisis also creates opportunities and we can see that the world wakes up to the challenge. The internet becomes more and more a platform for exchange and global co-operation. With the help of technology, we have indeed become truly a global community. But 2020 also shown us the strength of our spiritual family. Our common purpose unites us.
There are new pathways and structures ahead, exciting and inspiring, and we can see a new dynamics evolving towards a better world.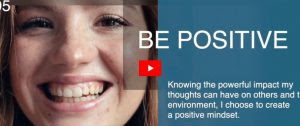 10 ways to change the world
We end the year with a new video on the 10 ways to change the world. Enjoy. It is available on our ECO YouTube channel and Eco website.
News from the Philippines
Great to hear from the Philippines, so much green service happening there. Welcome to our newsletter. Here you can see videos of following programs: Flourishing Futures by BK Youth Philippines
Various Religious Communities in Caring for Our Common Home"
Vision of a Better World" in the Season of Creation program
Sustainable Solutions for Climate Change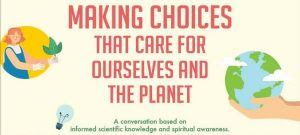 Making Choices that Care for Ourselves and the Planet
A panel program in honour of Green Faith for Climate Change hosted by Global Co-operation House. It includes videos about BK's cycling in London, promotion of vegan diet and a visual nature meditation by BK Thailand. Video here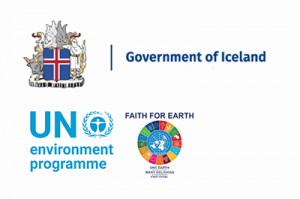 UN Environment "Faith for Nature" Conference

Sister Jayanti spoke at the high-level panel Multi Faith for Action
Is there hope for the future? Webinar held during Scottish Interfaith Week Nov. 2020. Several short clips including Sister Jayanti, view the collective playlist here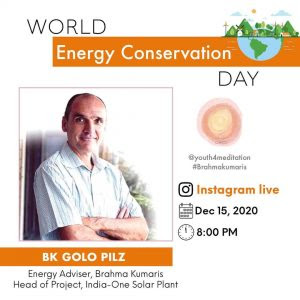 Instagram interview
Hear Climate Change and Energy Conservation by Golo on Instagram TV. Follow us on Instagram EcoBrahmakumaris
Puppet tale
BK Barcelona participated in "Ecology, Spirituality and Peace" organized by the Justice and Peace Association. Marta invited a few minutes of silence at the start and end of the session. The link is to a puppet tale dedicated to the 2004 Nobel Peace Prize Wangari Maathai.

Online European Ecovillage Gathering
Join Sonja at the EcoVillage Green Angel Meditation, watch here
From Australia:

12 hour meditation with speakers for World Food Day on 16th October. The meditation was created to support World Food Day and its efforts to recognise and support farmers, transporters, sellers, gardening magazines, food banks, etc who play important parts in our food chain. Trailer and Eco Village Community Garden
40 minute meditation for International Mountain Day on 11th December.
Mountains are natural jewels. They are home to 15% of the world´s population and host about half of the world's biodiversity hotspots. They provide freshwater for everyday life to half of humanity. Their conservation is a key factor for sustainable development and is part of Goal 15 of the SDGs. As the global climate continues to warm, mountain people, some of the world's poorest, face even greater struggles to survive. The rising temperatures also mean that mountain glaciers are melting at unprecedented rates, affecting freshwater supplies downstream for millions of people. This problem affects us all.
Reports
Report: Virtual Local Conference of Youth for Climate Change, hosted by our youth in Madhuban. Read the report. It includes topics like Restoring Nature and Building Community Resilience.
Collaboration
Welcome to 7 Days of Rest and Radical Healing in 2021
January 1-7,is an annual, open co-creative event inviting everyone around the world to initiate and join local and online events for the healing and replenishment of the planet and all its inhabitants. Read more:
Article
Human 'stuff' now outweighs all life on Earth- a sobering article sent by BK Sylvia, Egypt.
Happy New Year and Happy Recycling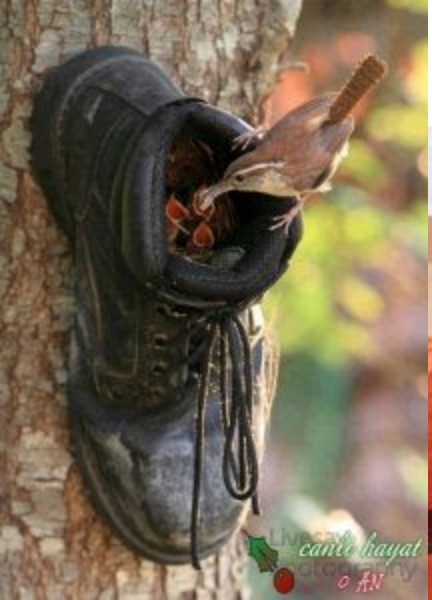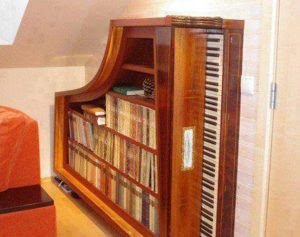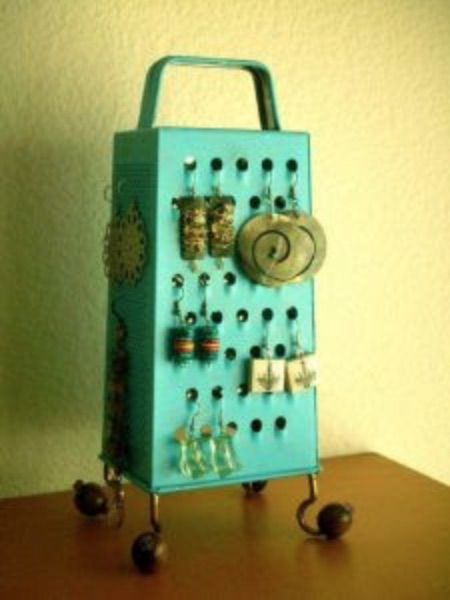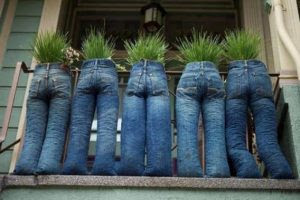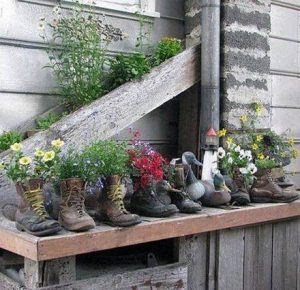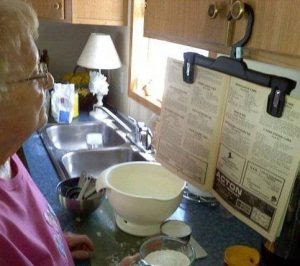 Peaceful Greetings
Brahma Kumaris Eco
and your newsletter editors
Peter, Jignesh, Golo,
Arnold, Sonja

Green Newsletter & Happy Diwali from Sister Jayanti
11 November 2020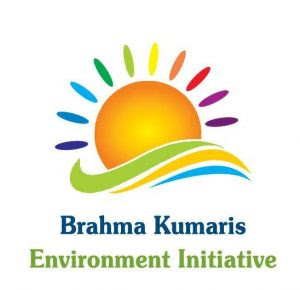 Green Newsletter Nov. 2020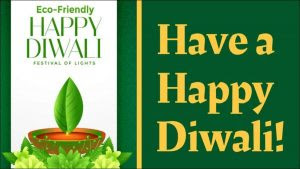 Dear Friends and servers

Light, purity and inner abundance: Diwali and the Environment
Diwali, the Festival of Lights, is a very beautiful celebration with the universal message of good having victory over evil. Another message connected with Diwali, which perhaps isn't as well-known, is that of the invocation of the goddess Sri Lakshmi.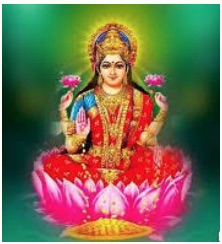 The name 'Lakshmi' comes from lakshan (qualities) and is telling us that true wealth actually comes from our divine qualities and character. The lead-up to Diwali is the time when there's a huge amount of cleaning of every corner of the home. On the day of Diwali the whole house is illuminated with many tiny earthenware lamps (deepaks) that create amazing beauty. Our understanding of this is that it signifies the cleaning of hearts and minds of the human being, so that there can be enlightenment, and the light of love and truth can shine in every soul. When there is cleanliness (purity) and light, then Sri Lakshmi the goddess of wealth can enter that home.
The word 'eco' means home, and so Diwali is a beautiful reminder to us that we need cleanliness not just in our small, physical home but in our unlimited home, this entire planet. When we truly have love and respect for our home, we want to return that state of purity to the entire ecosystem. In the darkness of ignorance we have actually destroyed our home, this precious planet. Up until now we have simply continued to exploit and aggress nature. Yet, even at this point, nature still is generously taking care of all our needs.
Instead of violence against other living creatures and Mother Earth, it's time to love, honour and respect all forms of life and nature itself. Then, surely, the virtues that Sri Lakshmi represents can be manifest in our relationship with nature: purity, respect, love, truth and peace.
The day after Diwali is celebrated as the New Year. It is now time to live in harmony and peace with myself, my family, my community, the whole of my human family, other living creatures and nature. This will then be the new era, the new beginning for humanity, filled with wealth of all virtues and the abundance of nature.
Om Shanti from Sister Jayanti
Video message by sister Jayanti connecting Diwali and our nature
Top 8 ways to make your Diwali Eco-friendly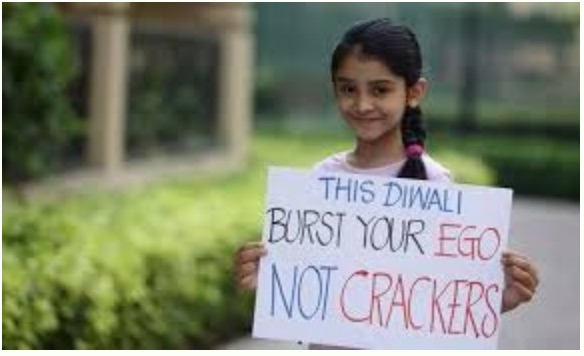 Article on Green Diwali on Agreelog.com
Faiths Unite

Visions for Transformative Climate Action
COP26 was meant to happen in Glasgow here in November 2020. It has been postponed to November 2021. Please find some webinars arranged by Interfaith Liaison Committee at the UN body for climate change. Sister Valeriane serves in that committee.

Recording: The World We Want
Recording: COP26- Ramp up ambition

Hope for the Future with Sister Jayanti 10th Nov.

COMING UP ONLINE
Sunday 29 November, 4:00pm GMT: Making choices that care for ourselves and the planet. A conversation based on informed scientific knowledge and spiritual awareness. This event is presented by Brahma Kumaris in collaboration with Faith for the Climate, as a contribution to Green Faith's Living the Change project.

NEW MEDITATIONS
Sleep meditations to relax, enchant and leave you feeling deeply connected to the healing energy of nature.

Heart of the forest: A journey to meet the Mother Tree of the forest, understand the wisdom of ancient trees and the silent support they have given us through the ages.
Mountain Walk: Follow an enchanting path past sonorous streams and fragrant pine trees, to the summit of the mountain where a spectacular sunrise connects you with all life on the planet.
Sea Scape: A journey from a deeply peaceful cove to loving encounters with dolphins and other sea creatures that welcome you into their remarkable world. Link to all: Sleep meditations
NEW BOOKS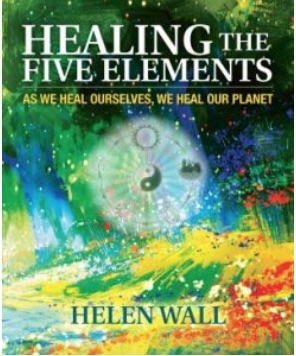 "Healing The Five Elements" by Helen Wall is an important book that throws light on the root causes of many of the health and environmental crises of our times.
The message is simple yet profound.
Against lock-down depression:
"Breaking Through The Darkness" - John McConnel highlights the important part that spirituality can play in understanding and overcoming depression, anxiety and stress.
NEW ARTICLES
"Key to sustainable living: Inner contentment" by BK Sylvia Ismail, Writer & Editor, New Cairo, Egypt for the Daily Guardian.
Becoming my own master by Carolin Fraude for the Daily Guardian.

NEW RECORDINGS:

Interview - Nik Haddadi in London interviewing Sister Jayanti on our Karmic connection with the environment
Shaping our Future together with Carolin Fraude, Berlin and hosted by BK Australia - What is still missing for effective global transformation towards a sustainable society? How can an emerging understanding of Quantum Social Change, Mindset Shifts and ancient wisdom support our personal and collective power to better affect change for our environment?
Global E-Summit: Planet & Profits can Co-exist
Sister Jayanti's address recorded here:

RECOMMENDED VIDEOS:
Sent by Mike George: Grow Food Revolution Video
Sent by Wendy: Vandana Shiva's new book - Oneness Versus the 1%
Thanks to all servers and contributors. This time we will finish with a message by HIS HOLINESS POPE FRANCIS for the World Day of Prayer for the Care of Creation. He takes up 5 main topics:
1. A Time to Remember
2. A Time to Return
3. A Time to Rest
4. A Time to Restore
5. A Time to Rejoice
Next time we will recieve a special youth edition - Local Youth & Climate change conferences happening online in Madhuban, Australia and other places.
Peaceful Greetings
Brahma Kumaris Eco
and your newsletter editors
Peter, Jignesh, Golo,
Arnold, Sonja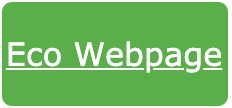 Green Newsletter - Green Champion Training, News and Inspirations
7 September 2020
Green Newsletter Sept. 2020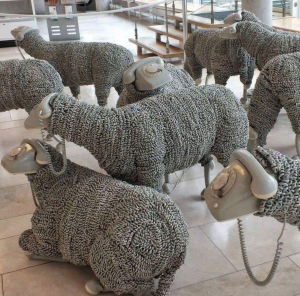 Dear Friends and well-wishers of our environmental newsletter,
I hope you are all okay and doing fine. We are all aware that we are in a challenging moment of history. First, we thought the Corona virus may be not so bad or would disappear after some time. Then it dawns on us that the pandemic may be with us longer than we thought.
Already Corona is teaching us so many lessons. We have had to accept and come to terms with social distancing, reduce or even avoid completely beloved distractions, travel less and even simplify our shopping list. On top of that, our economy is taking a big hit and as yet, we do not really know where the bottom of these developments are. It seems we are on a pathway to redefine our purpose in life and we must ask ourselves some important questions:
· What lessons have I learned from the corona time?
· Are we up to the present double challenge of dealing with both corona and climate change?
· Is our society following the right pathway? What are the new ways we need to replace the old "damaging" ways and practices?
· Do I have the right priorities in my life?
· What decisions do I need to take to bring a new future close?
· What is my vision of the future?
· How can I accelerate my spiritual transformation?
· How is my meditation progressing?
· How can I help others?
The corona challenge has brought drastic and immediate lifestyle changes and our Governments have made available huge funds to deal with the crisis. Many of us ask ourselves: how is it possible that climate change has not received the same attention? For such a long time we are aware of the coming dramatic effects and its impact on life of this plant. Somehow the response has not been adequate at all.
To make sense of what is going on right now, it is worth reflecting on the human psyche and its mechanism to deal with potentially dangerous situations.
In any case, we can see people waking up and reflecting on deeper issues underlying our current crisis. Even soft topics like compassion and healing are surfacing in science articles.
We all feel it is important to improve our inner resilience, stay connected to our family, friends and our network to share and support each other.
We wish you all the ability to find the right answers and to stay happy and healthy. May you progress on the path towards the light and be an inspiration for others.

With best wishes
BK Golo, Moringen 3.9.2020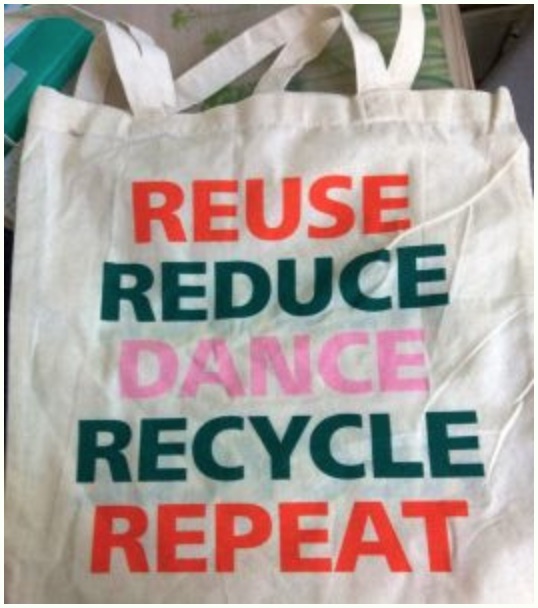 Coming Up:
Green Champion Training
The UK ECO Team are delighted to announce that we will be offering an online 'Green Champions' Training on Sunday 13 September from 10am to 3.45pm on Zoom which will be open to BKs from UK, Europe and the Middle East. The aim is to train 'Green Champions' within the BK community to promote the BK Environmental Initiative (BKEI) and to demonstrate an attitude of caring for Nature. The report from our first training on 21 June 2020 is here. You can register for the training by filling out this form. For any queries please email Joanna at isleofman@uk.brahmakumaris.org

Humanlinks Festival for Mental Health 2020

"Person – Societies – Institutions: Connections and Collaborations in a changing World". Focus on Environment 8-13 Sept. Human values and their effect on the environment. The prospects of a therapeutic relationship between the environment and man. People, Societies, environment: "Restoration of a relationship in crisis".
New:
Article series in the Daily Guardian
"Finding our place in the natural" order is written by BK Sylvia Ismail, Writer & Editor, New Cairo, Egypt. More articles to come!
Saving the Environment is it too late
Sister Jayanti shares her views on why climate change has become a problem and a sensible way forward to a better world.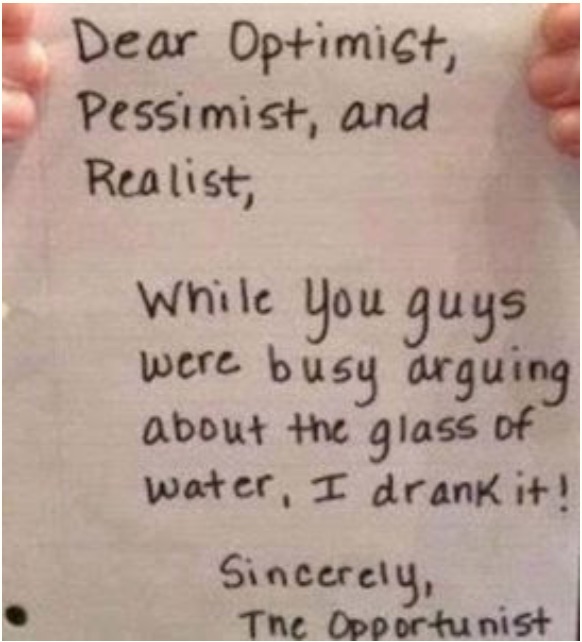 Reports:
Recording from Virtual Green Retreat July 2020
You are welcome to listen to recordings from the enriching reflections and sharing from the last green retreat. Day 1 and Day 2
Youth for Change
Streaming of Voices of Youth for World Change from UN International Youth Day 2020(a mix of English and Hindi) on Awakening TV
Healthy Mind, Healthy Planet
Link to photos and report of brother Golo's tour and lecture series "Healthy Mind, Healthy Planet" in northern Europe.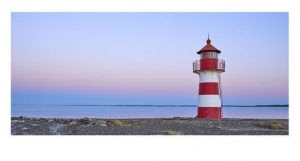 Recommended reading:
Sent by Golo:
Corona and the climate: a comparison of two emergencies
Sent by Jaqueline, Holland:
If we want the future earth we deserve, we need to do things that scare us
Why our summers are now scorching hot (and six more drastic consequences of climate change)
Sent by Sylvia, Cairo:
The biodiversity leader who is fighting for nature amid a pandemic - New Director of Biodiversity Convention Elizabeth Mrema has a mighty task ahead of her, leading countries as they negotiate new biodiversity targets.
Recommended videos:
Sent by both Rachel London and Shrinidhi, Madhuban:
BBC Ideas asks: Is it time to reassess our relationship with nature?

Sent by Vinai, London
Can These Companies Solve The Plastic Waste Problem?
Focus & Flow - Meditative video by Anthony Strano
About finding balance and harmony again, to understand and accept everything has its own time. About finding the way back to innate rhythm of nature.
Peaceful Greetings
Brahma Kumaris Eco
and your newsletter editors
Peter, Jignesh, Golo,
Arnold, Sonja

BK ECO: facebook name change
22 August 2020
Dear Larger Social Media Eco Team, Greetings.
Just for your information, our facebook page has now changed name. You can see the message from brother Jignesh below.
Happy posting to all,
om shanti and best wishes
Sonja
Dear Divine Team, Greetings of peace, happiness and love from Sweden,
Kindly note that we have changed our facebook name from "bkenvironmentinitiative" to "ecobrahmakumaris".
From:
https://www.facebook.com/bkenvironmentinitiative
Changed to:
https://www.facebook.com/ecobrahmakumaris
The website has been updated, kindly update your email signature or header etc and communicate to people those who are working with BK ECO.
In Remembrance of one,
B.K Jignesh
-------Maybe you would like to use below signature-----------------------------------

eco.brahmakumaris.org | Facebook | Instagram | Twitter | YouTube
eco@brahmakumaris.org