2020 Jly through Aug International News Archive
2020 Jly through Aug International News Archive
Invitation: Screening & Meet the Cast: 8 Postures of the Heart: Wed. Jul. 29 @ 7pm EST
24 July 2020

Peace Village is happy to invite you to this movie screening ......
8 Postures of the Heart
The Greatest Love Story of All, Between the Soul and God
Throughout time, the most urgent search is that of the soul for God. This is a great love story told by eight Raja Yogi storytellers and eight musicians in celebration of UN International Yoga Day.
Join these experienced mediators from around the globe sharing a piece of their story in search of God, in finding God, and in loving God. The virtual screening of this one hour film, 8 Postures of the Heart, will take place on:
Wednesday, July 29
7:00 - 8:30 pm
After the screening, you will have the wonderful opportunity to meet some of the cast and musicians.
Reserve your seat: Zoom
Watch live on YouTube
Watch live on Facebook
Click on the flier to download.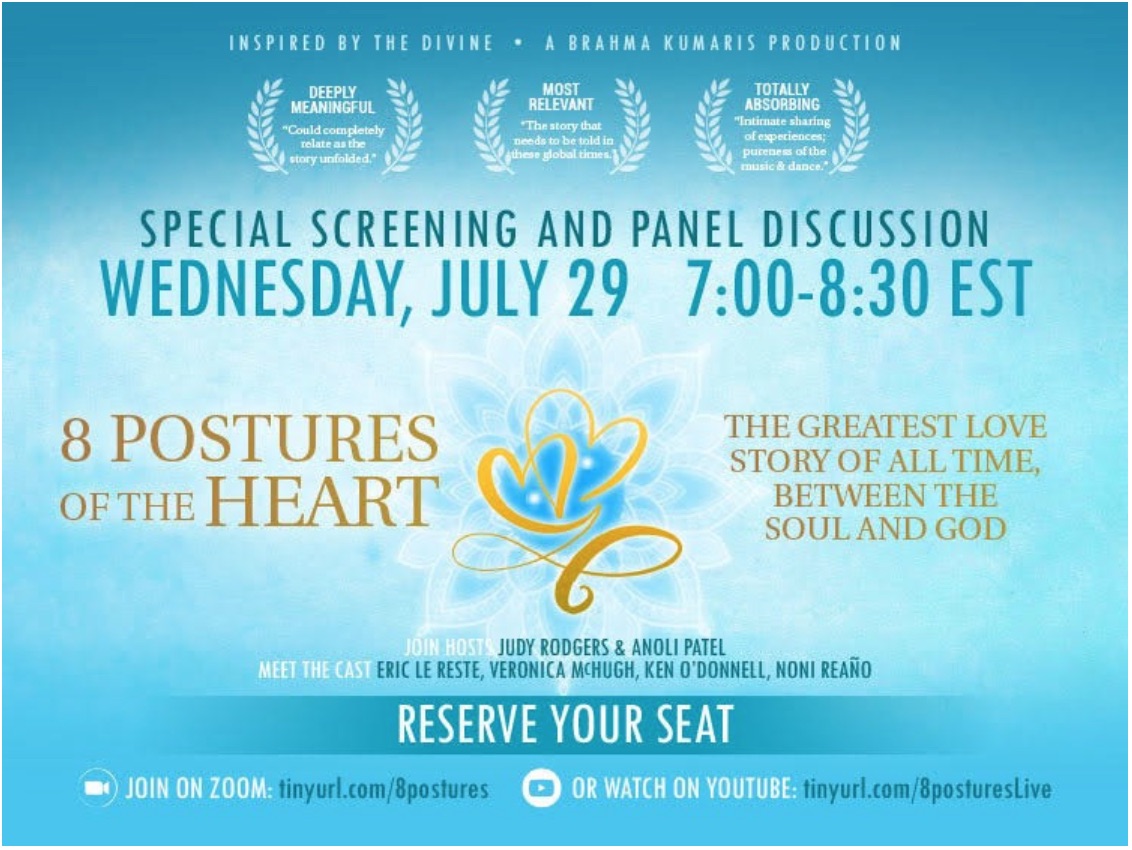 In Images: Didi Manmohini - July 28th is her Memorial Day
23 July 2020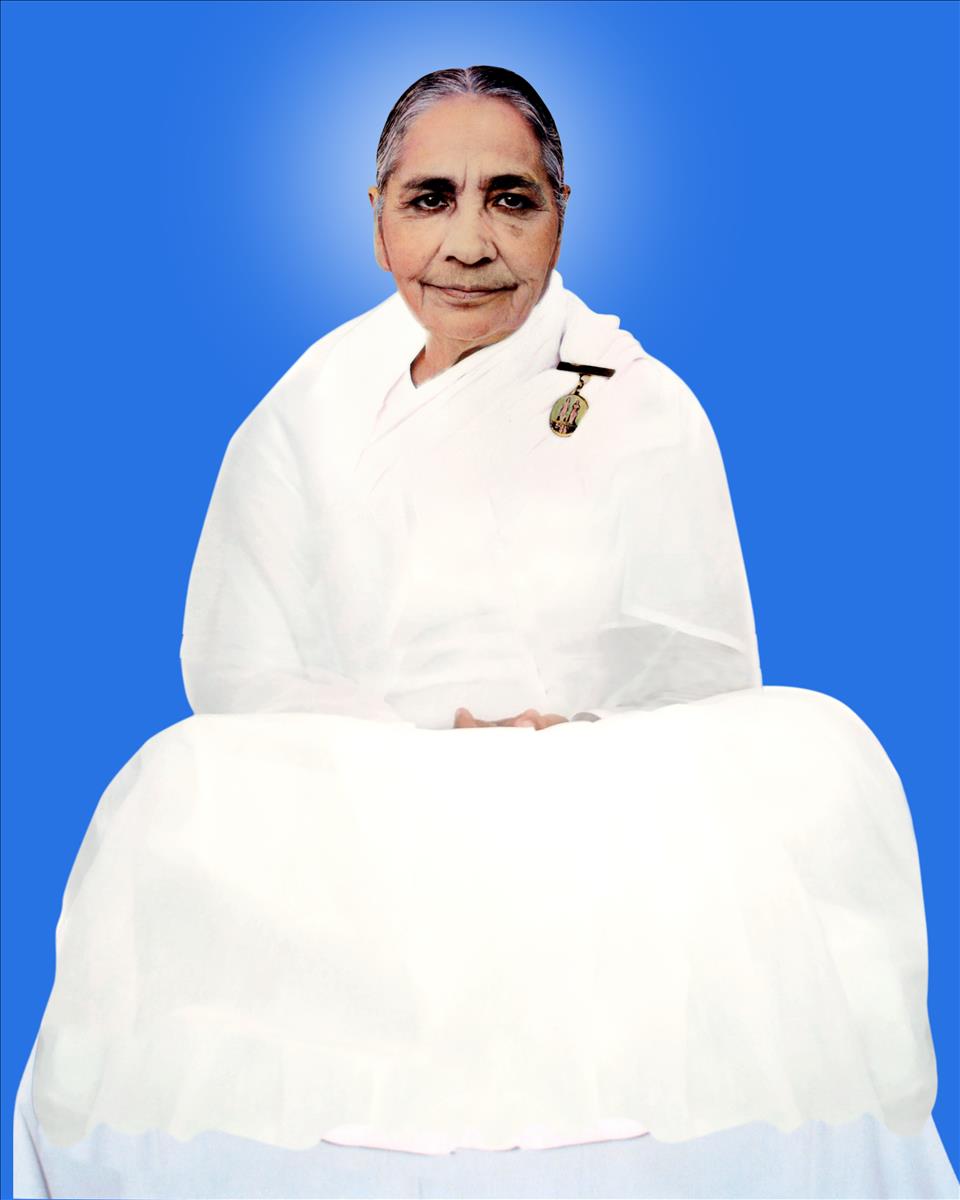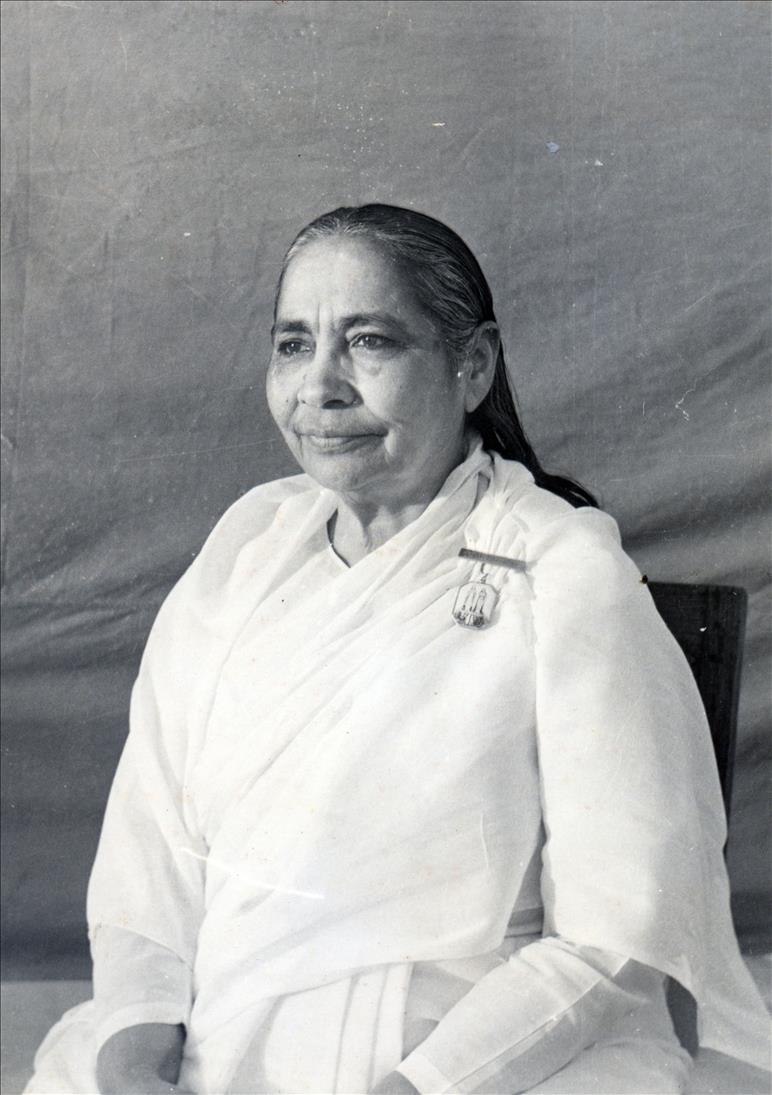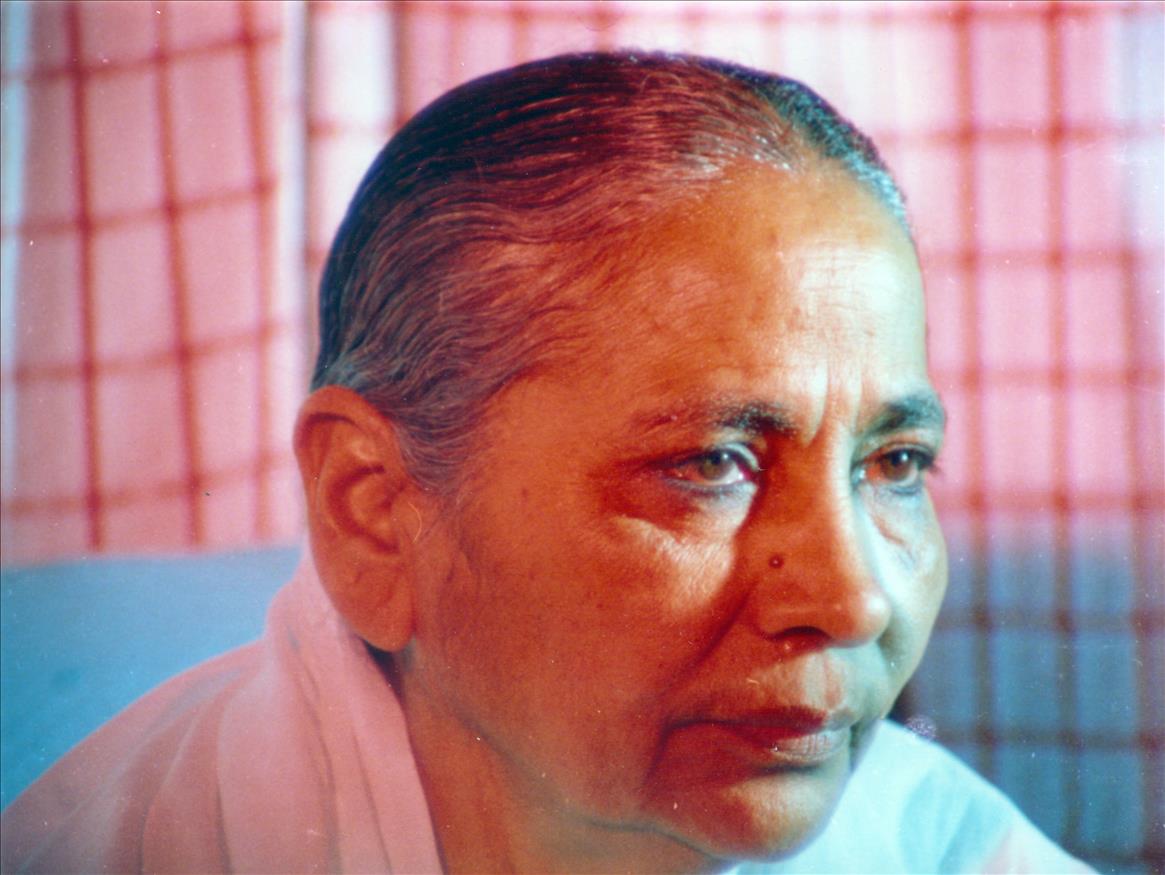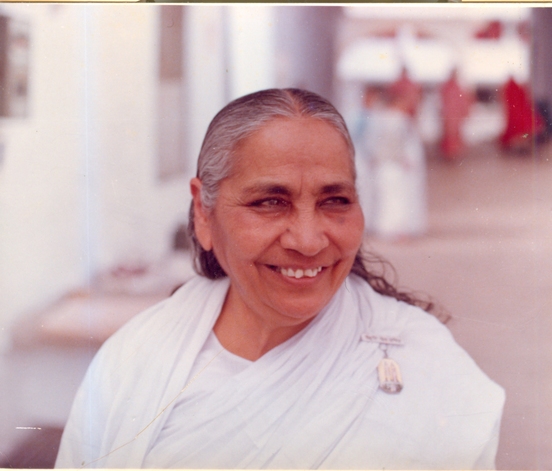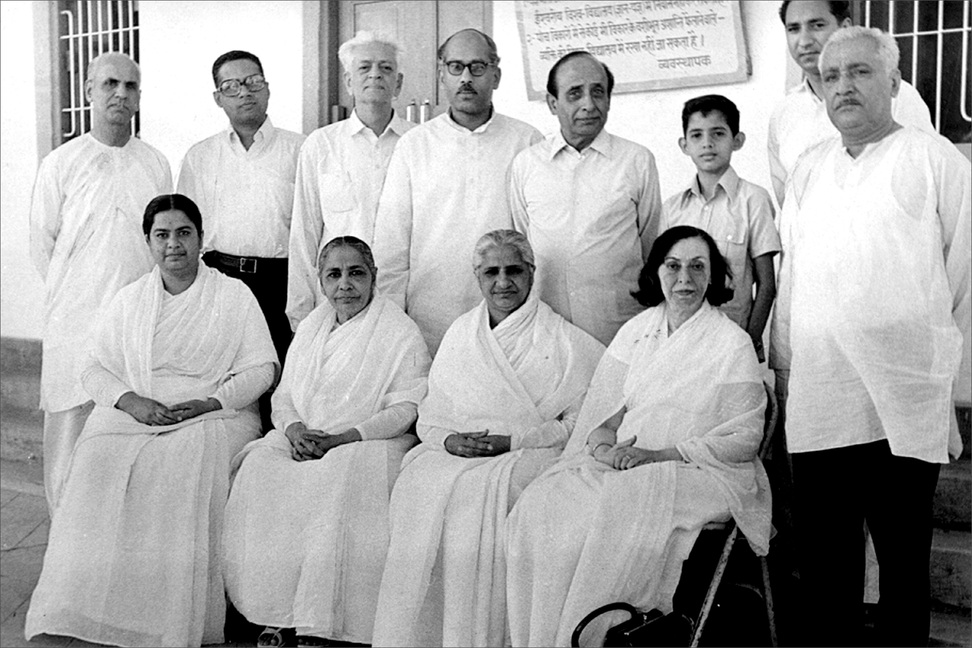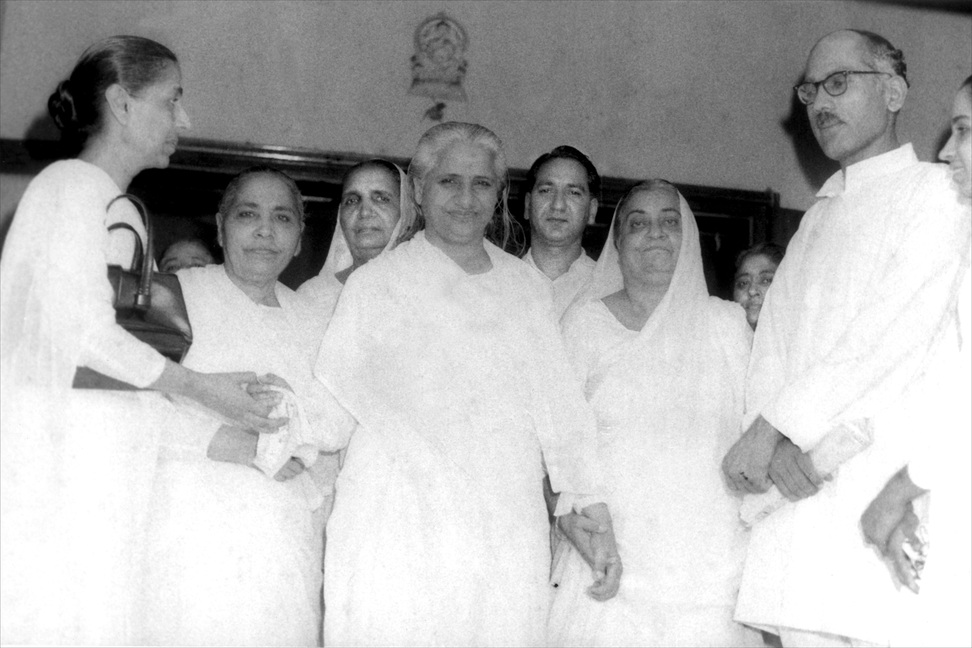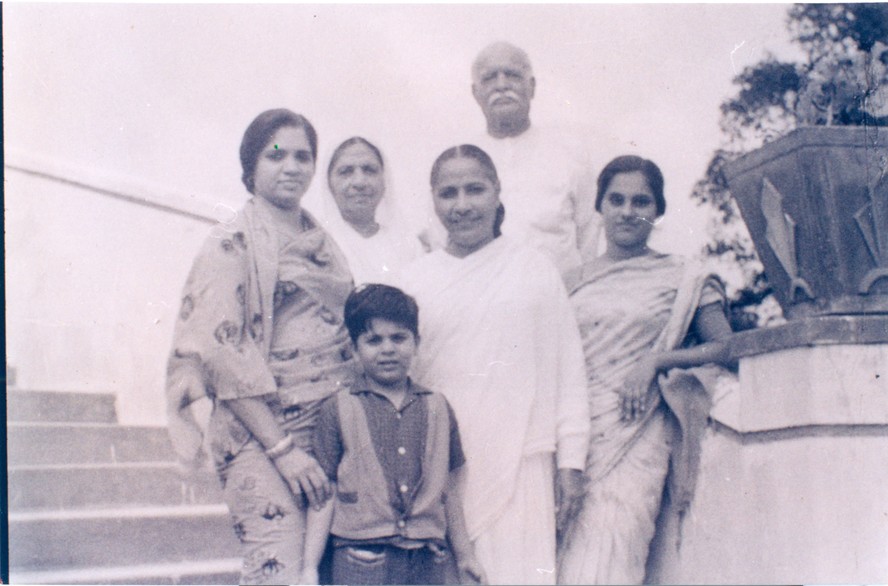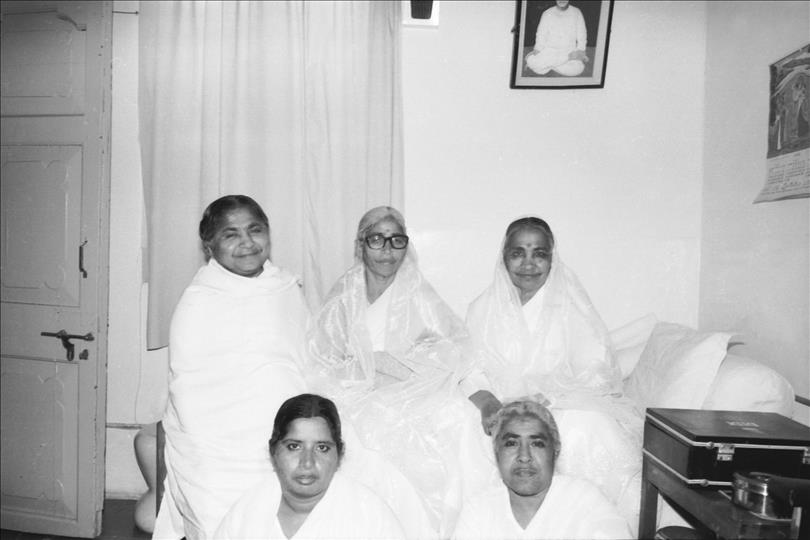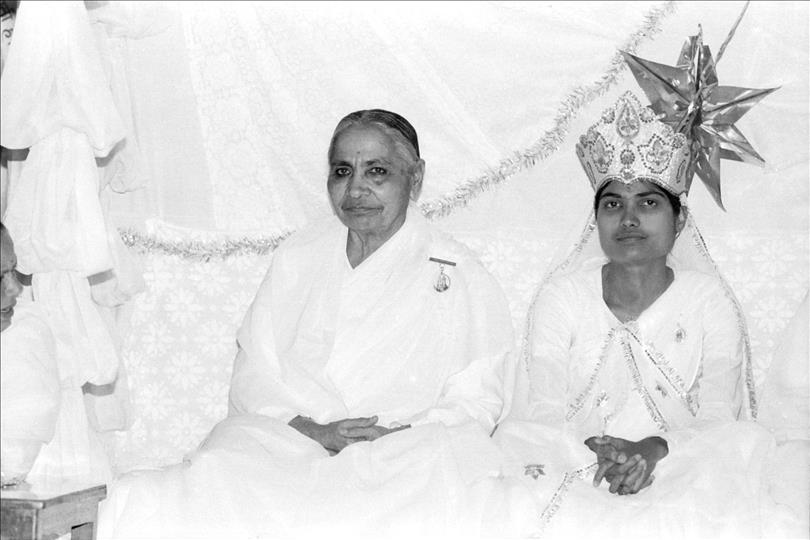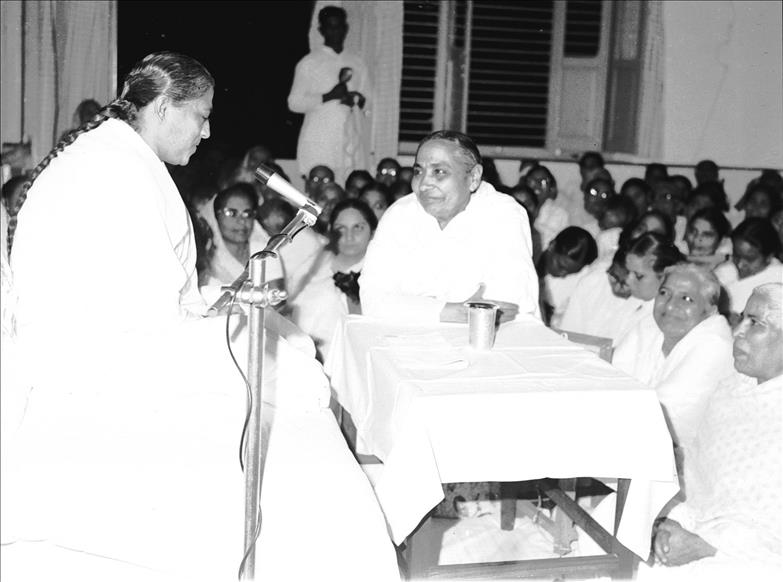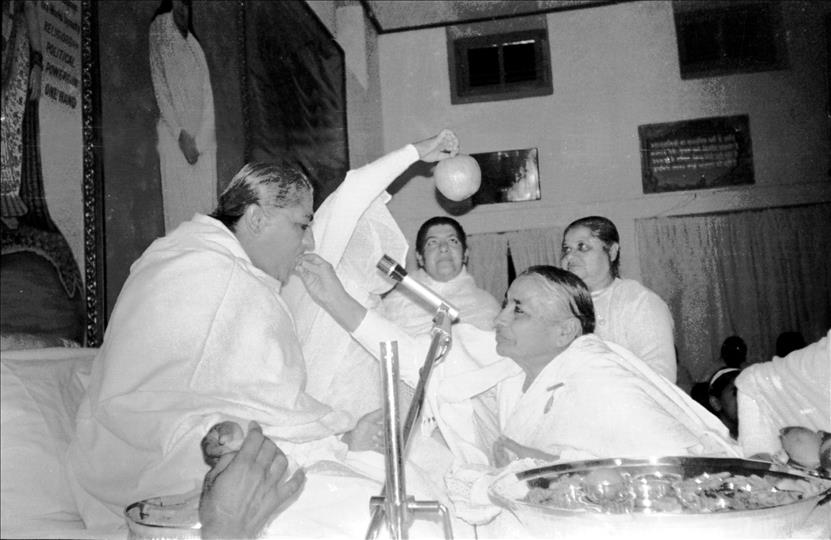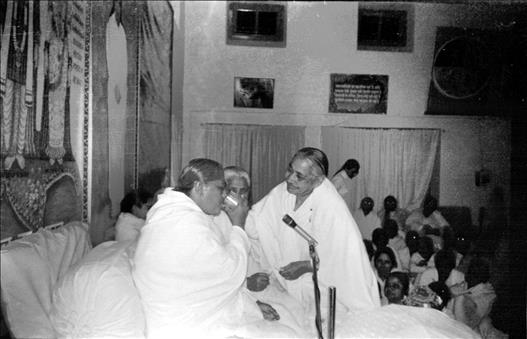 "Women – Key to Change the Society" Women's E-Conference on July 25th and 26th
23 July 2020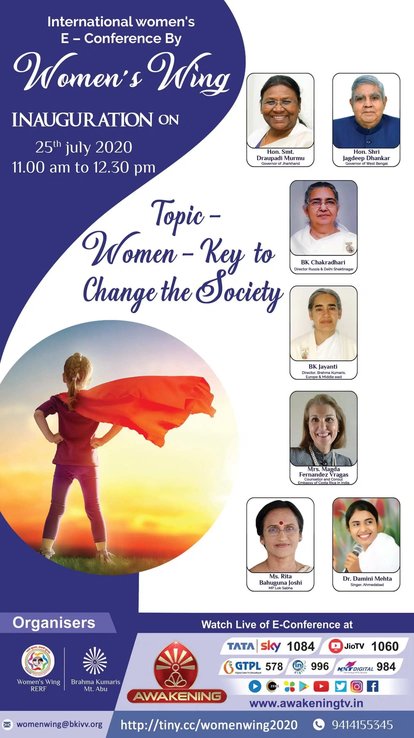 Dear divine family, Om Shanti. Please accept Divine Greetings of Peace.
Thanks for your kind cooperation and help to glorify the Baba.
We are very happy to share about our upcoming Women's wing Online E-Conference.
Please circulate in your areas, so that the women of your center and of your contact can take the benefit of this E-conference.
Inauguration of International Women's E-Conference by Women's Wing on July 25th:
Topic – Women – Key to Change the Society
From 11 AM to 12:30 PM IST
Speakers:
Hon. Smt. Draupadi Murmu, Governor of Jharkhand, Hon. Shri Jagdeep Dhankar, Governor of West Bengal, BK Chakradhari, Director Russia & Delhi Shaktinagar, BK Jayanti Director, Brahma Kumaris., Mrs. Magda Fernandez Vragas, Counsellor and Consul Embassy of Costa Rica in India, Ms. Rita Bahuguna Joshi, MP Lok Sabha, and Dr. Damini Mehta, Singer, Ahmedabad.
Topic – Tips for Good Parenting – July 25 from 6 PM to 7:30 PM
Speakers–
BK Shivani Renowned Motivational Speaker, Ms. Sangeeta Beniwal, Chairperson, Rajasthan State Commission for Protection of Child Right, Jaipur, Ms. Manasi Pradhan, Founder, Nirbhaya Vahini, New Delhi and BK Yugratan Singer, Durg.
Topic- Holistic Development of Women – July 26 from 11 AM to 12:30 PM
Speakers:
BK Sudha, Russia, BK Sudesh, Germany, Ms. Kalyani Sharan, Chairperson, State Women Commission, Jharkhand, Ms. Sheena Chauhan, Renowned Indian Actress & Human Rights Educationist, Dr. Seema Rao, India's First Woman Commando Trainer, Dr. Savita H.Q. Coordinator. Women Wing and Dr. Damini Mehta, Singer, Ahmedabad.
Topic – Values for Social Change – July 26 from 6 PM to 7:30 PM
Speakers:
BK Sharda National Coordinator, Women Wing. Ahmedabad, BK Poonam Subzone Incharge. Jaipur (Rajapark), Ms. Pragya Prasun Founder, Atijeevan Foundation, Bengaluru, Mrs. Alokananda Roy, Renowned Artist and Social Activist, Mrs.Mugdha Sinha (IAS) Secretary of Art, Literature, Culture & Archaeology Dept. (Raj.), Mrs. Ekktta Sinha Features Head – Raj Patrika. Delhi, BK Asmita Singer, Kolkata.
e-Conference Promo Link:
https://youtu.be/bA1XYY0-Ric
Watch Live of E-Conference at http://tiny.cc/womenwing2020
Tata Sky: 1084
Jio TV: 1060
GTPL: 578
InDigital: 996
NXTDigital: 984
All Sessions will telecast on Awakening Channel. www.awakeningtv.in
Contact – +91 9414155345

Progress Report on the Health & Hygiene and Water Project - Madhuban Campuses
22 July 2020
Om shanti and loving greetings from Madhuban.
COVID 19 has brought many surprises as well as gifts. Here in Shantivan, almost all work had stopped for 2 months and no labour are allowed into the campus. In all three campuses, it has given the residents to 'spring clean' and many have appreciated it. The atmosphere of tapasya is intensifying everywhere. In the last few weeks we have also restarted the work on the finishing of the Water Treatment Plant project in Shantivan.
Of course, such times have brought an even more intense focus on improving Health and Hygiene in all our campuses. To safeguard our immediate future, we are making water safety and kitchen/food hygiene a top priority.
In this light - our focus over the next 6 - 8 months is the following:
Phase 1 - Finishing Shantivan WTP + Vegetable Area expansion
Phase 2 - Pandav Bhavan WTP and Gyan Sarovar WTP installation
Phase 3 - Dishwashers for Shantivan and Gyan Sarovar
* WTP = Water Treatment Plant
Please find attached a summary report of the works so far.
With everyone's finger of co-operation we will fulfill Baba's unlimited task.
If you have any queries or feedback, please do contact your RC for further details.
In Baba's yaad,
Dr Nirmala
On behalf of the HH Steering Committee
Attachment1: Instructions for Indian and Foreign Passport Holders
Attachment 2: Donation Letter/Form
Attachment 3: Progress Report of HH/Water (pdf file)

Articles by Three Angels Featured on page 9 of the Daily Guardian, 18 July 2020
22 July 2020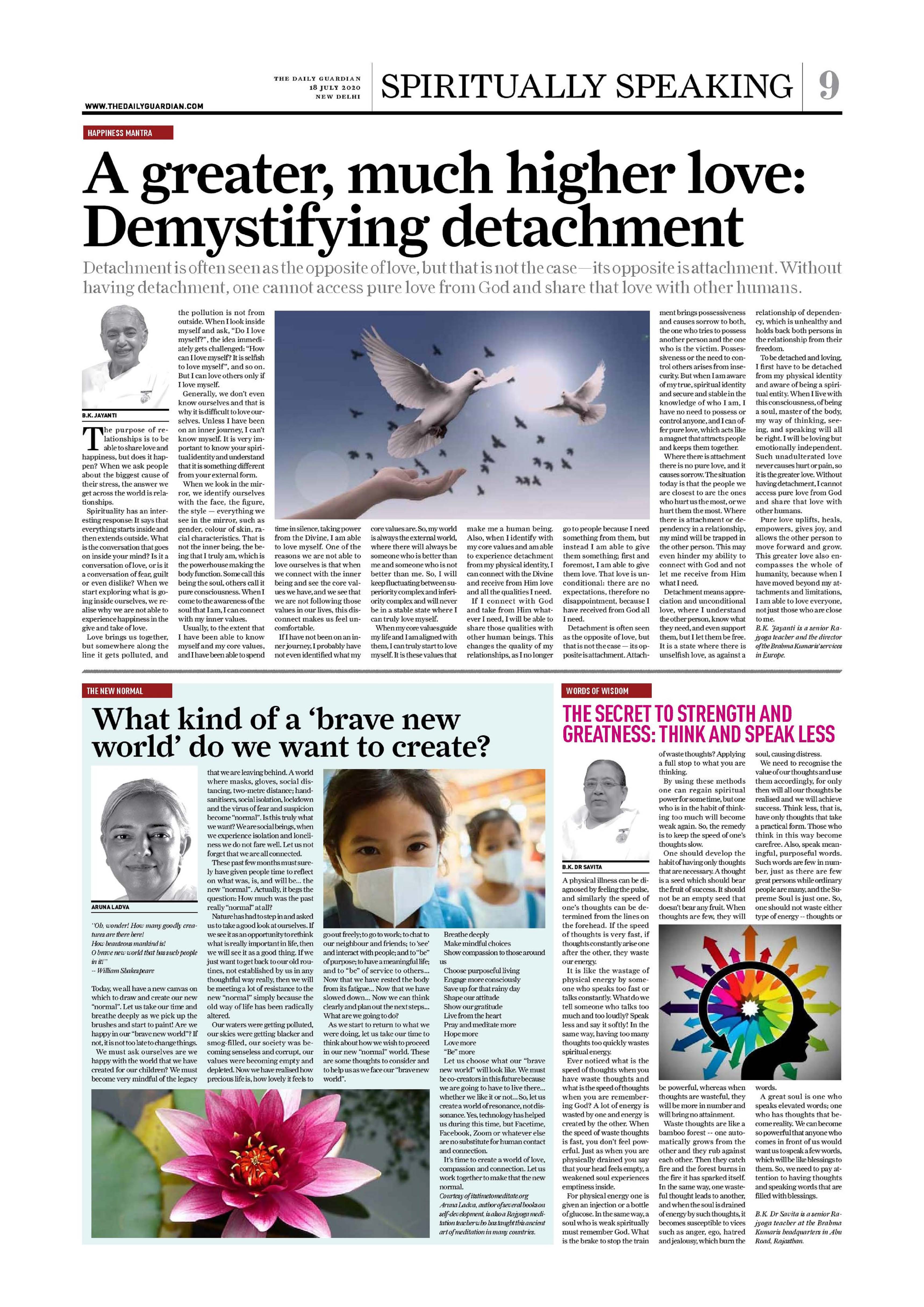 Click on above image to download full size pdf.
Featured articles by:
Sister Jayanti - A greater, much higher love - Demystifying detachment
Sister Aruna - What kind of 'brave new world' do we want to create?
Dr Savita - The Secret to Strength and Greatness: Think and Speak Less

BK and Public Rakhi Messages from Mohini Didi in English, Hindi, Portuguese, French, and Spanish
22 July 2020
Om Shanti and Warm Greetings for Rakshabandhan,
May Baba's canopy of protection be always over you and the thread of avyakt love keep you close.
With special love for this special festival during this special time.
BK Mohini
New York, USA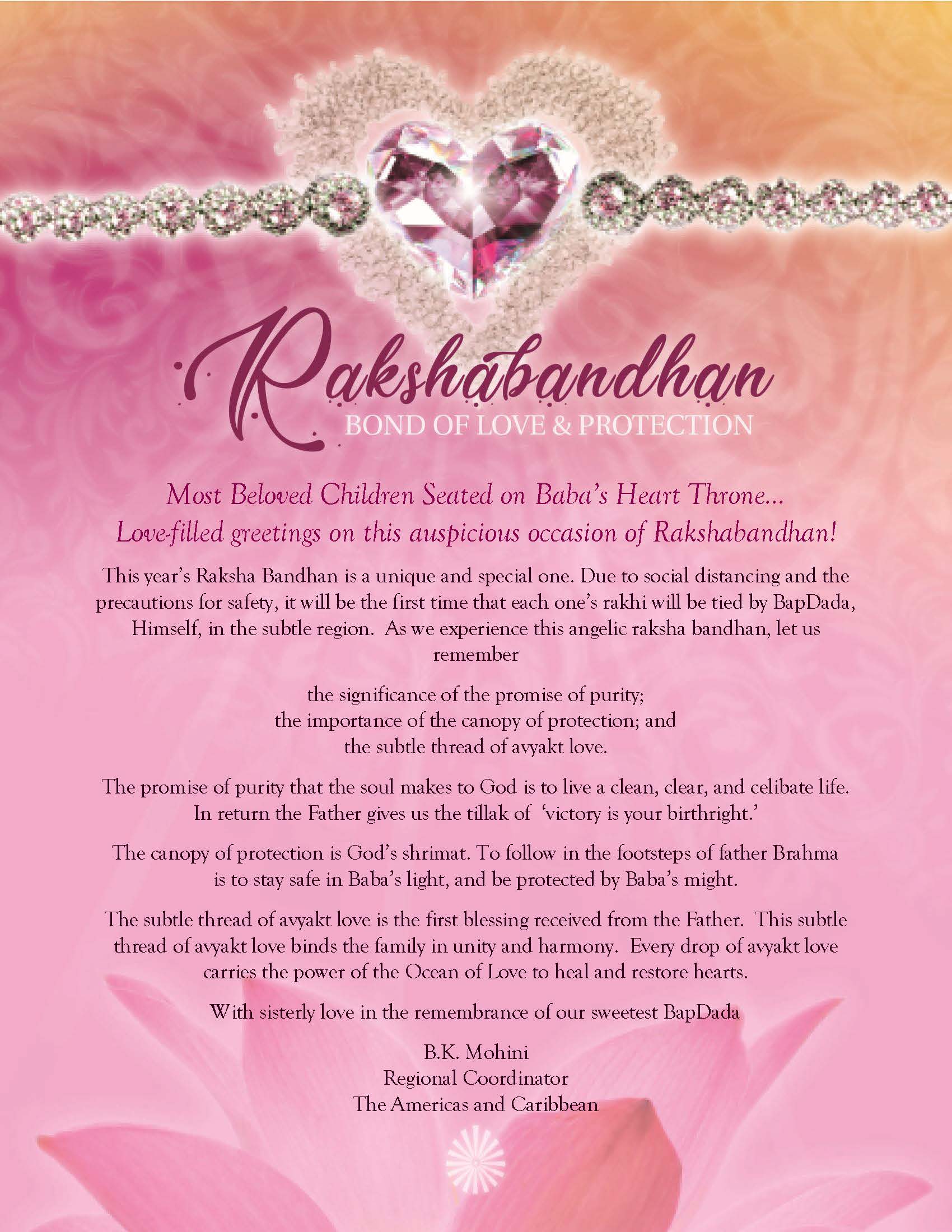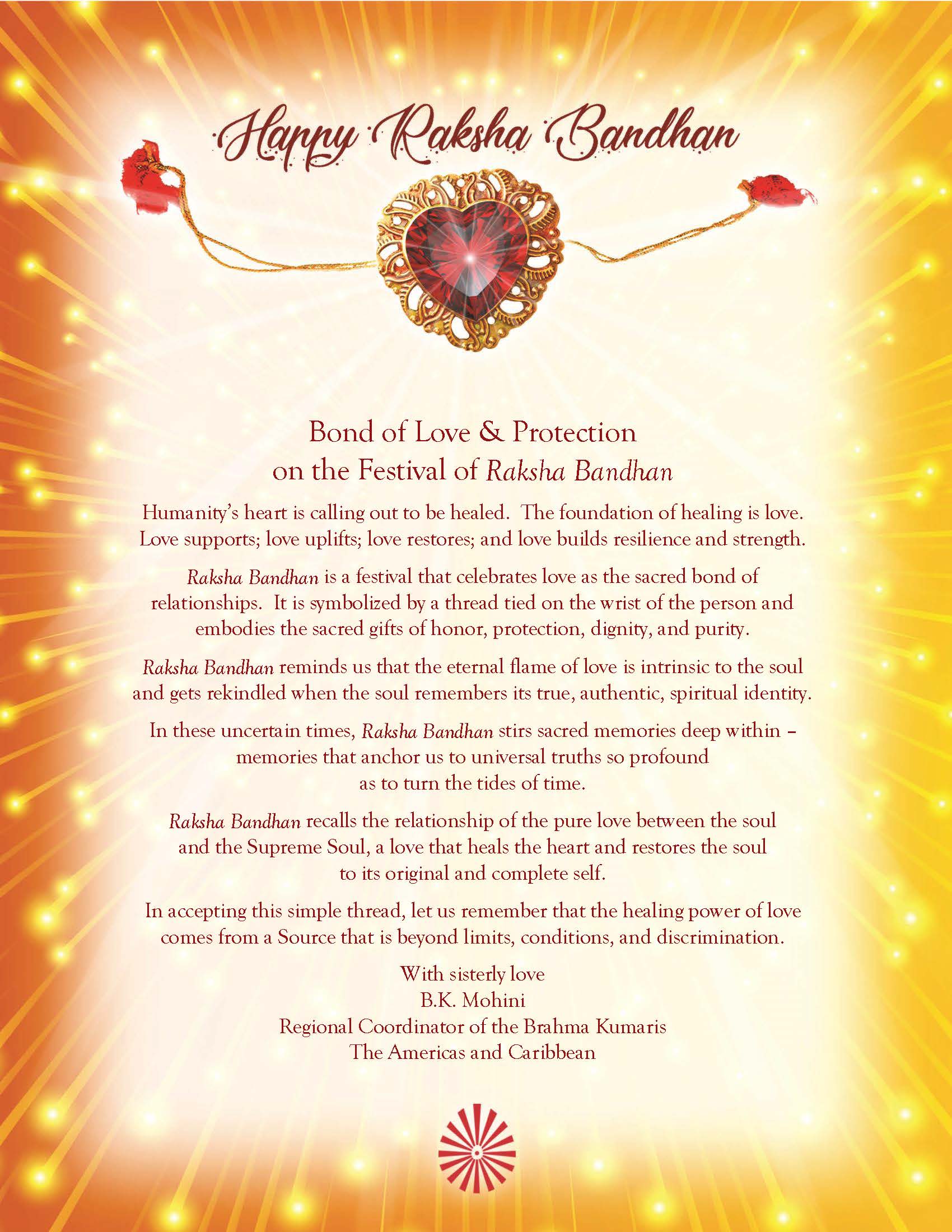 Download ENGLISH BK pdf here. Download ENGLISH PUBLIC pdf here.
Download HINDI BK jpg here. Download HINDI PUBLIC jpg here.
Download SPANISH BK pdf here. Download SPANISH PUBLIC pdf here.
Download PORTUGUESE BK pdf here. Download PORTUGUESE PUBLIC pdf here.
Download FRENCH BK pdf here. Download FRENCH PUBLIC pdf here.

July 15 – Memorial Day of Dadi Hridaya Pushpa
15 July 2020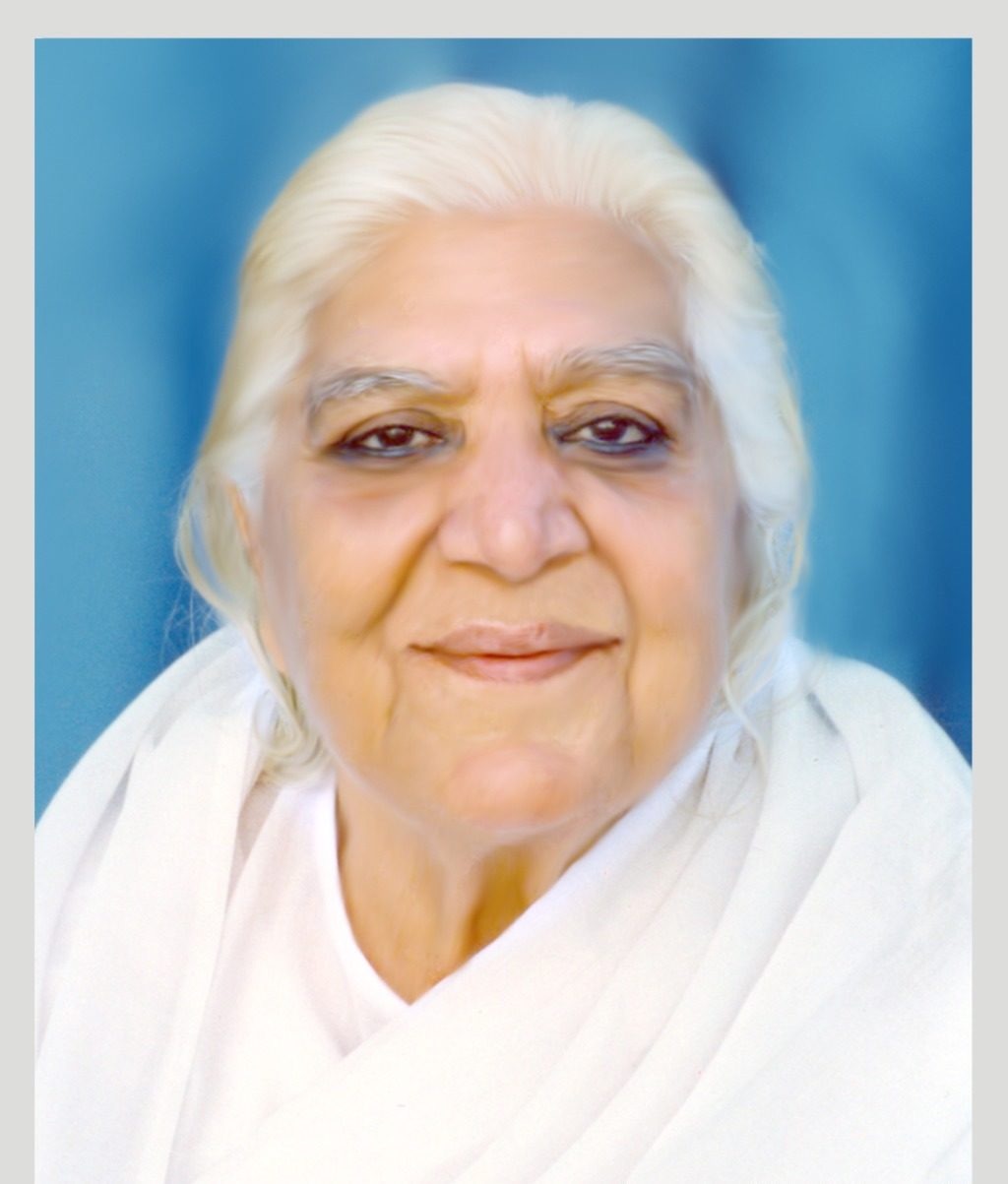 Dadi Hridayapushpa was one of the jewels of the Brahma Kumaris who was responsible for spreading the light of divine knowledge in the south of India. She was lovingly called 'Tikkan' by everyone. She fulfilled immense responsibilities for the Brahma Kumaris Organization while living in Bangalore, Karnataka. She left her mortal coil on 15th July 1996, to become part of the incorporeal world. She set up a Retreat Center and Spiritual Museum in Karnataka where she inspired many people to walk the spiritual path.
Born in Sindh, Hyderabad, her father's name was Ratanchand Surtani and her mother's name was Sita. Her father had a cloth shop in Colombo, Sri Lanka. She was one amongst nine children. She was called 'Tikkan,' or unmoving, for her habit of sitting undisturbed in God contemplation since childhood.
Though averse to marriage, she was married at a normal age. She lost her husband within six months to illness and became a young widow. Drowned in sadness, she started following the deep spiritual urge within her. In these circumstances, she met Dada Lekhraj, the founder father of the Brahma Kumaris, and Om Radhe, his spiritual consort. This proved to be a turning point in her life. Dada Lekhraj gave her Divine knowledge. Learning about Soul consciousness, Dadi Hridayapushpa forgot all her sadness and became light-hearted and joyful. She became instrumental in bringing the benefits of Divine knowledge to both her parents, leading to an end of all their sorrows. After listening to Dada Lekhraj, her father turned vegetarian, teetotaler, and staunch follower of the Brahma Kumaris.
From here onwards, Dadi Hridayapushpa practiced spiritual discipline and service in the company of Dada Lekhraj (Brahma Baba). She had immense faith and dedication towards him. She radiated the power of Yogic joy and concentration. She was an example of a Divine personality giving love and peace to all.

REPLAY LINKS for July 12 Masterclass on Didiji Manmohini by Sudesh Didi
11 July 2020
Link to the full recording: https://youtu.be/723fbyIsCxM
Link to the Didiji video embedded in the recording: https://youtu.be/jKUaPIdXYlI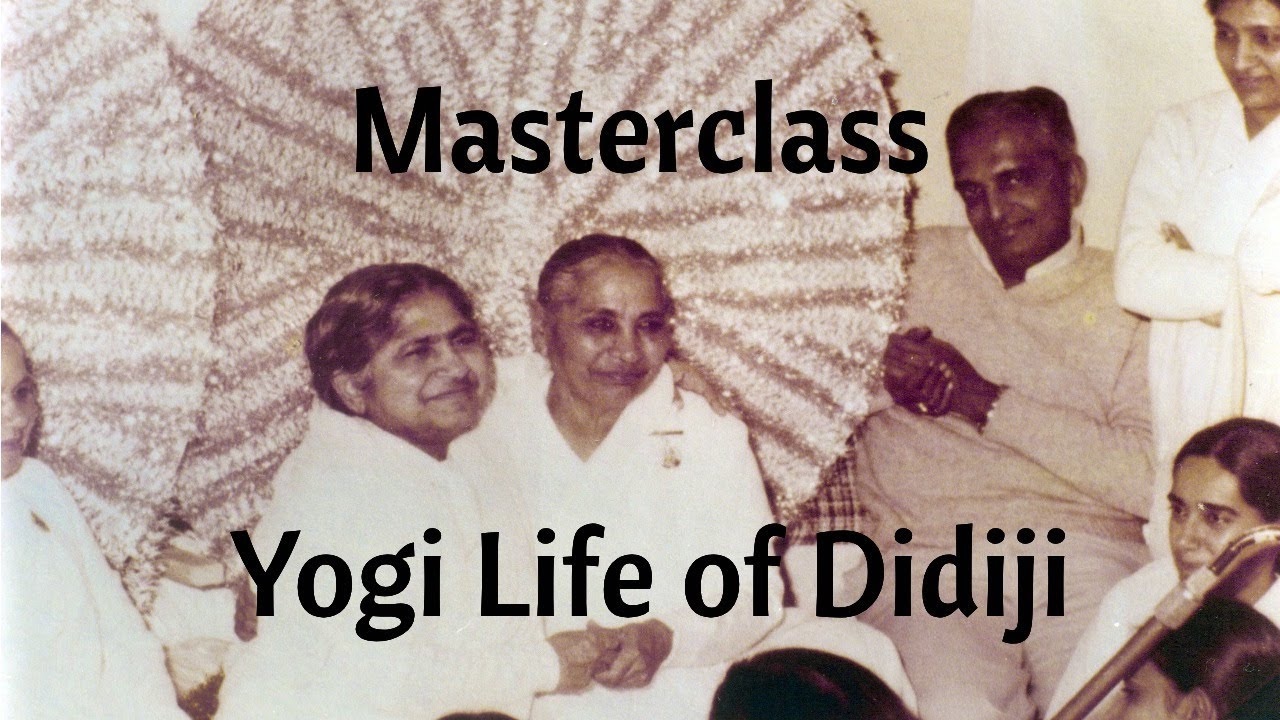 United Yoga Bhatti – Master Class
on Ancestor Soul, Didiji Manmohini by Sudesh Didi,
Sunday, July 12, 2020
Many BKs came together in a united bhatti of 15 minutes of yoga, at the same time worldwide, with the same aim and objective. Sudesh Didi enhanced this United Yoga Bhatti with a Master Class on The Yogi Life of Manmohini Didiji.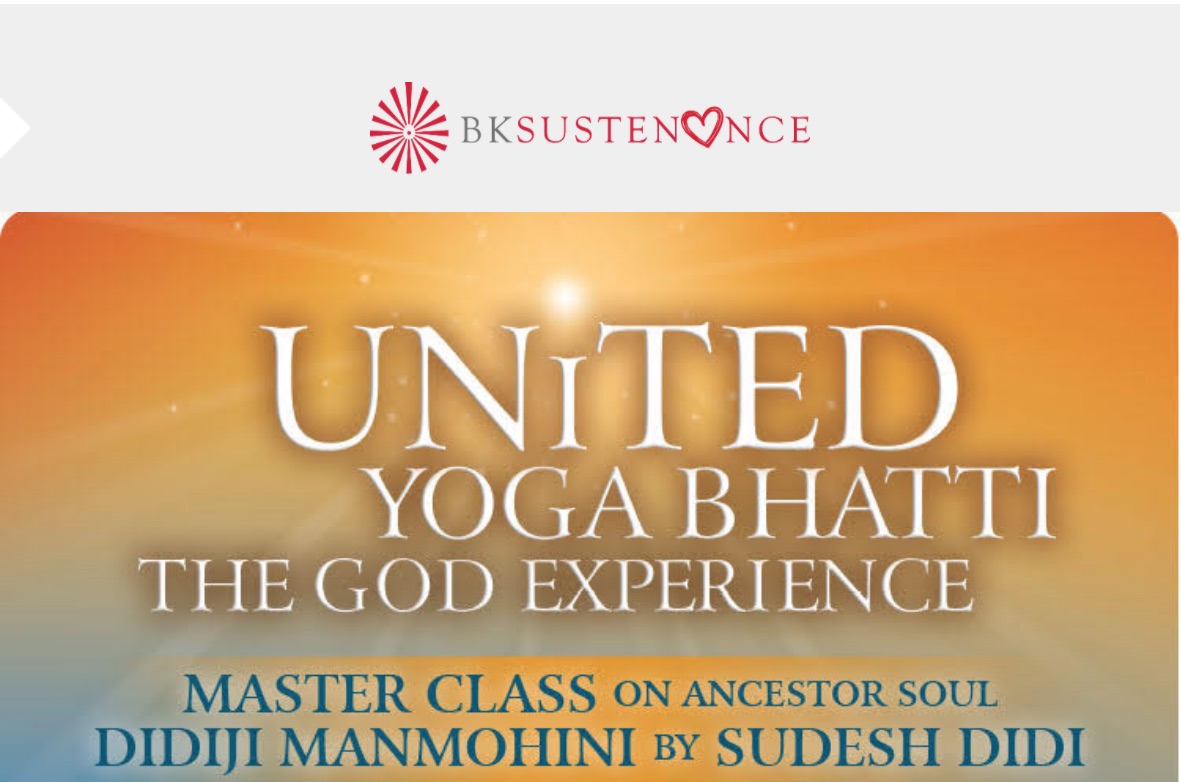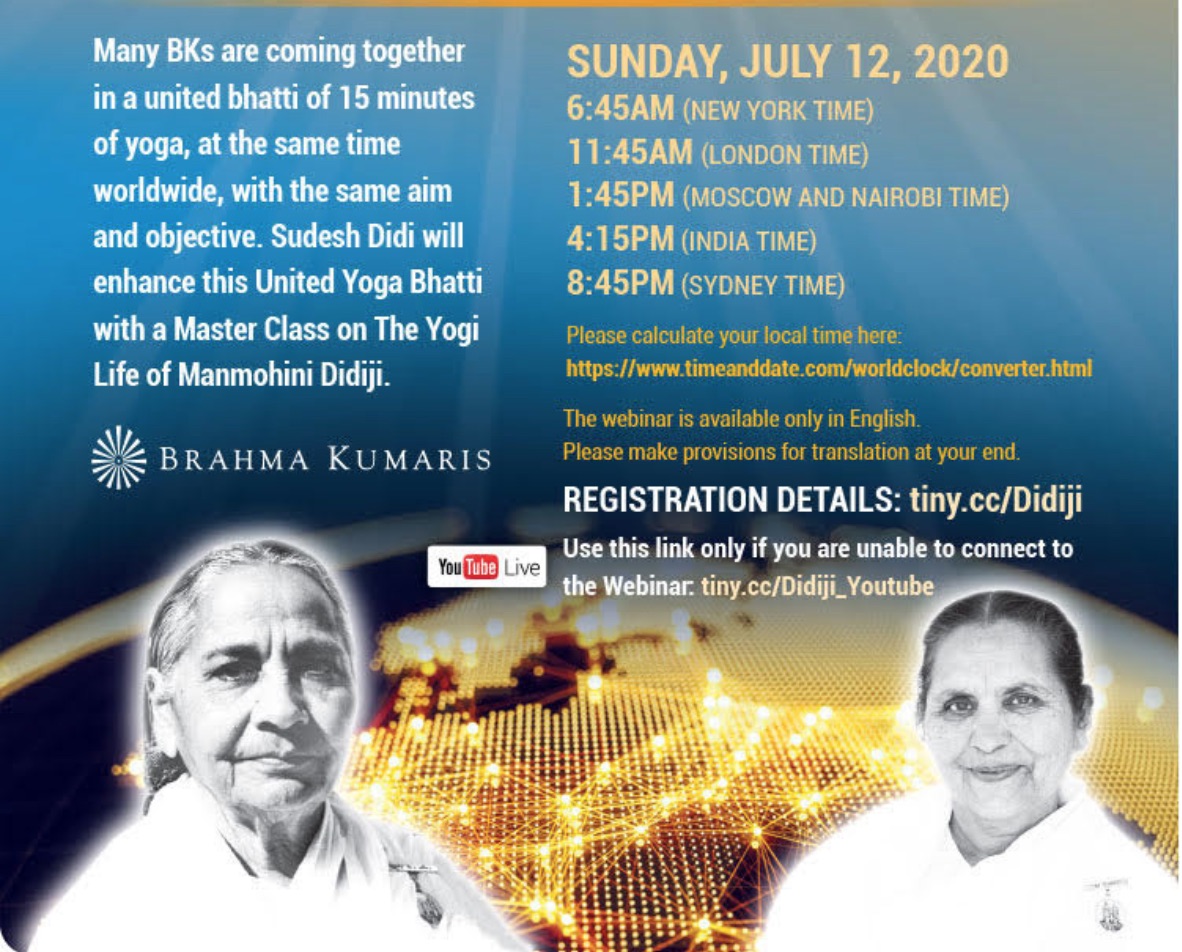 REPLAYS of recent Broadcasts by Sister Shivani, July 1-11
13 July 2020
(Note that all have English subtitles or are in English.)
11 July - Is Everything Predestined? Do We Have Free Will? [18:54] https://youtu.be/RuhRYkPOyrI
09 July - Your Thoughts Become Your Reality [15:19] https://youtu.be/wgw2odRua88
01 July - Understanding Your Own Sanskars [29:03] Ep 22 of BEING DIVINE Series https://youtu.be/x4VYSO6XdEw
01 July - High or Low - What is Your Vibration? [19:11] https://youtu.be/0MEl_a3mLVU

24 July - Relationship with Time - 4th in the Series "Dealing with Uncertain Times from a Spiritual Perspective"
12 July 2020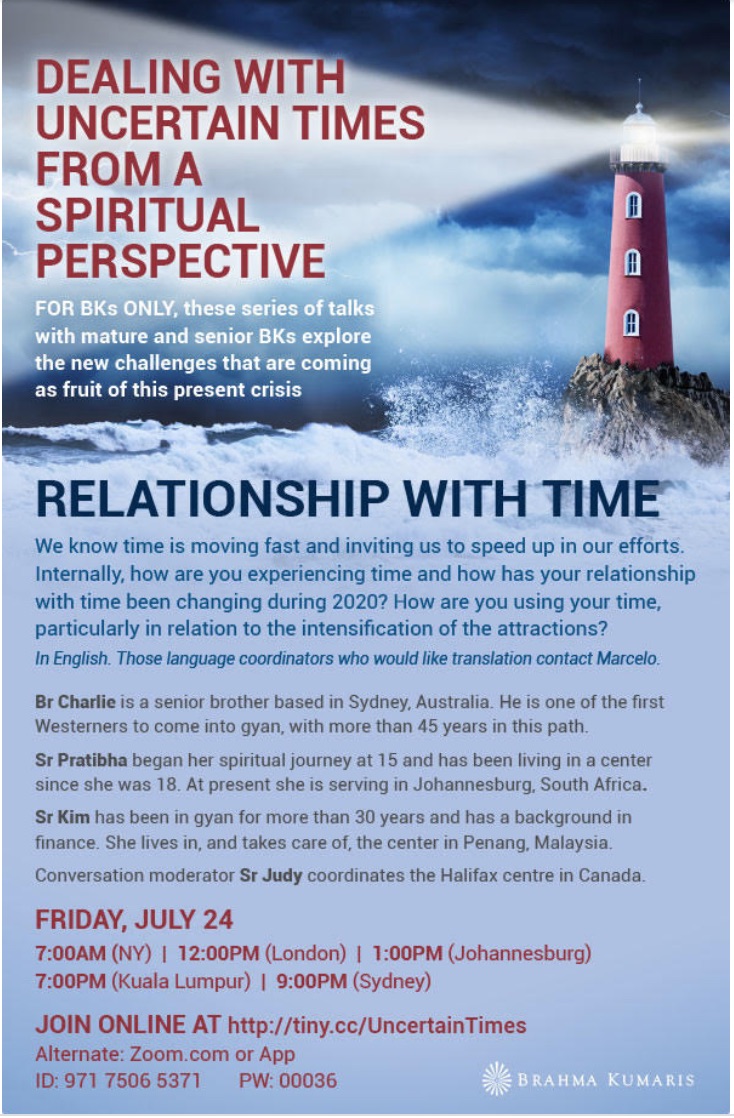 Dear Divine Family,
Recently there has been a series of on-line panels for BKs to discuss ways they are Dealing with Uncertain Times from a Spiritual Perspective.
This series is intended to engage BKs in personal reflection and learn from senior brothers and sisters who have been experimenting with spiritual solutions to practical challenges for many years.
Please see the invitation and link for Conversation #4 Relationship with Time. This is a private link for BKs only.
24 July - 7 am New York, 12 noon London, 1 pm Johannasburg, 7 pm Kuala Lumpur, 9 pm Sydney
Br Charlie (Australia), Sr Pratibha (South Africa), Sr Kim (Malaysia) will join together to offer three unique experiences.
With warm regards,
in Baba's yaad,
The Spiritual Conversations Team

Message regarding Brij Mohan bhai
3 July 2020
Dear Divine Brahmin Family, Om Shanti & Loving Greetings.
This is to let you know that Bro. Brij Mohan has returned to Madhuban from Ahmedabad. Presently he is in Baba's Global Hospital, Mt. Abu. He has to undergo two more investigations which will be done in Ahmedabad after 14 days, when he goes for re-checkup.
He is doing well, it is not serious.
Thanks to all for good wishes.
In Baba's Yaad
BK Asha
Director, ORC, Delhi

Welcome to the new series " BRAHMIN SWARUP - A LIFE OF BLESSINGS" 1 July
3 July 2020
Dear Brahmin Family,
Om Shanti & Greetings from NY !!!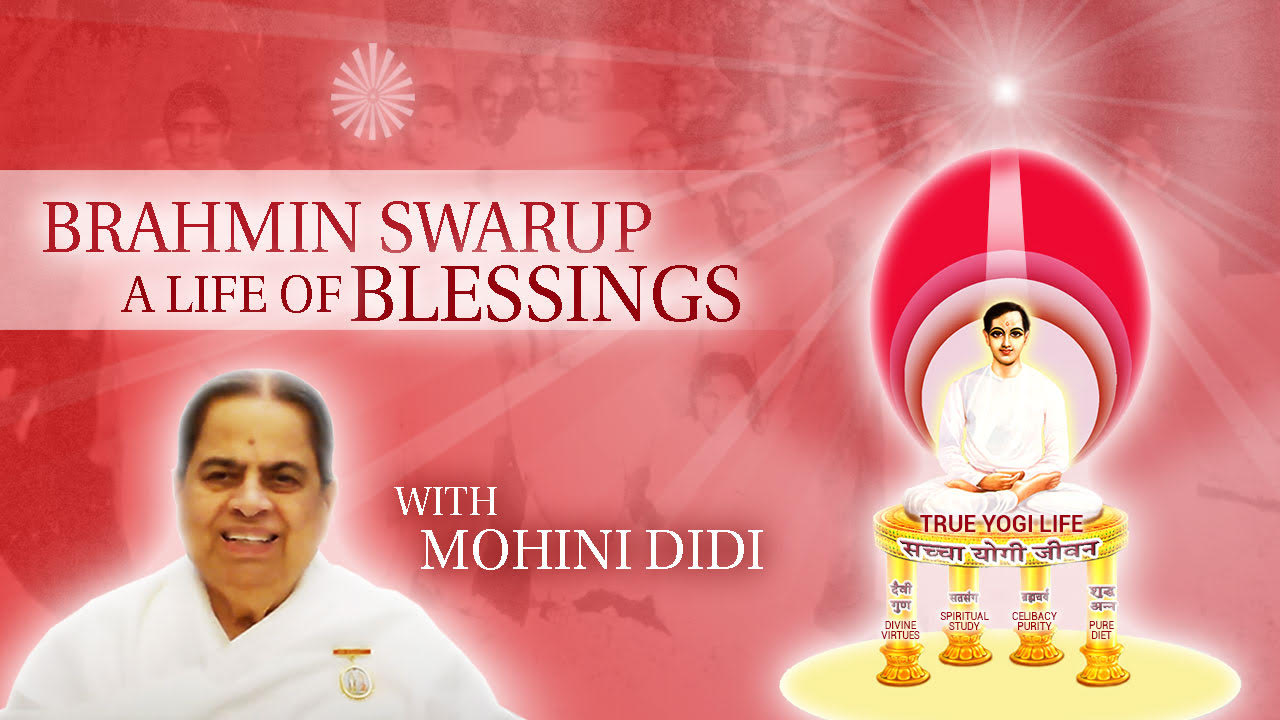 Welcome to the new series " BRAHMIN SWARUP - A LIFE OF BLESSINGS "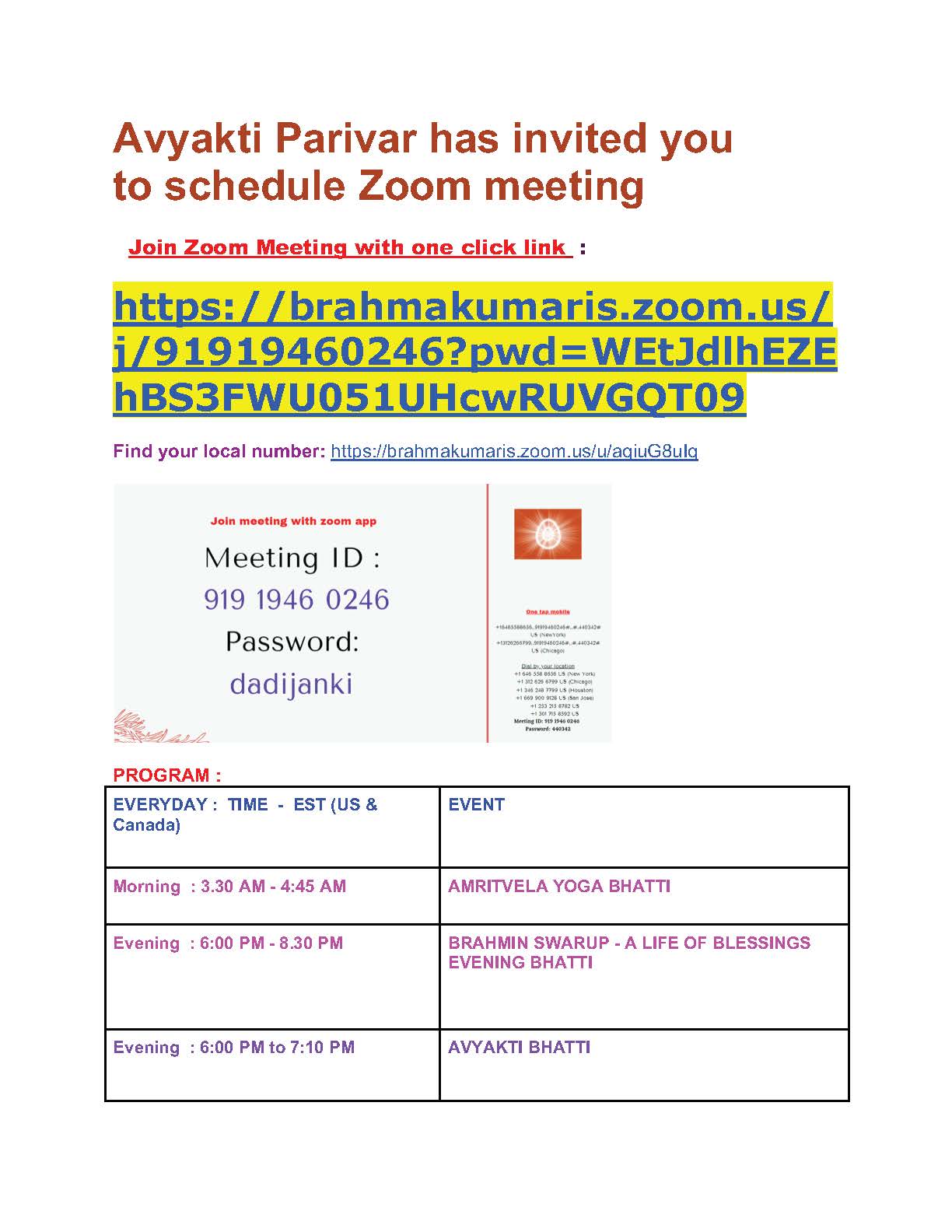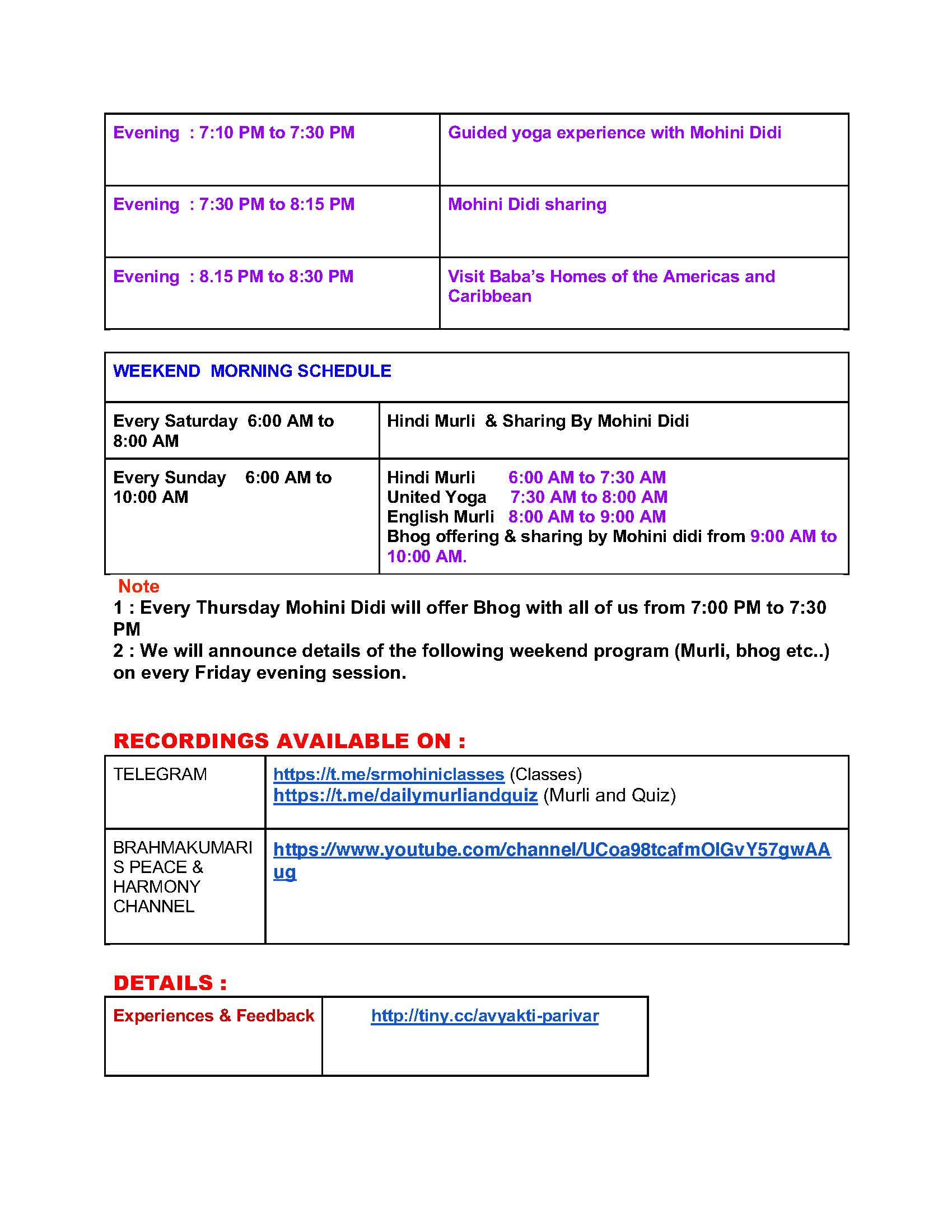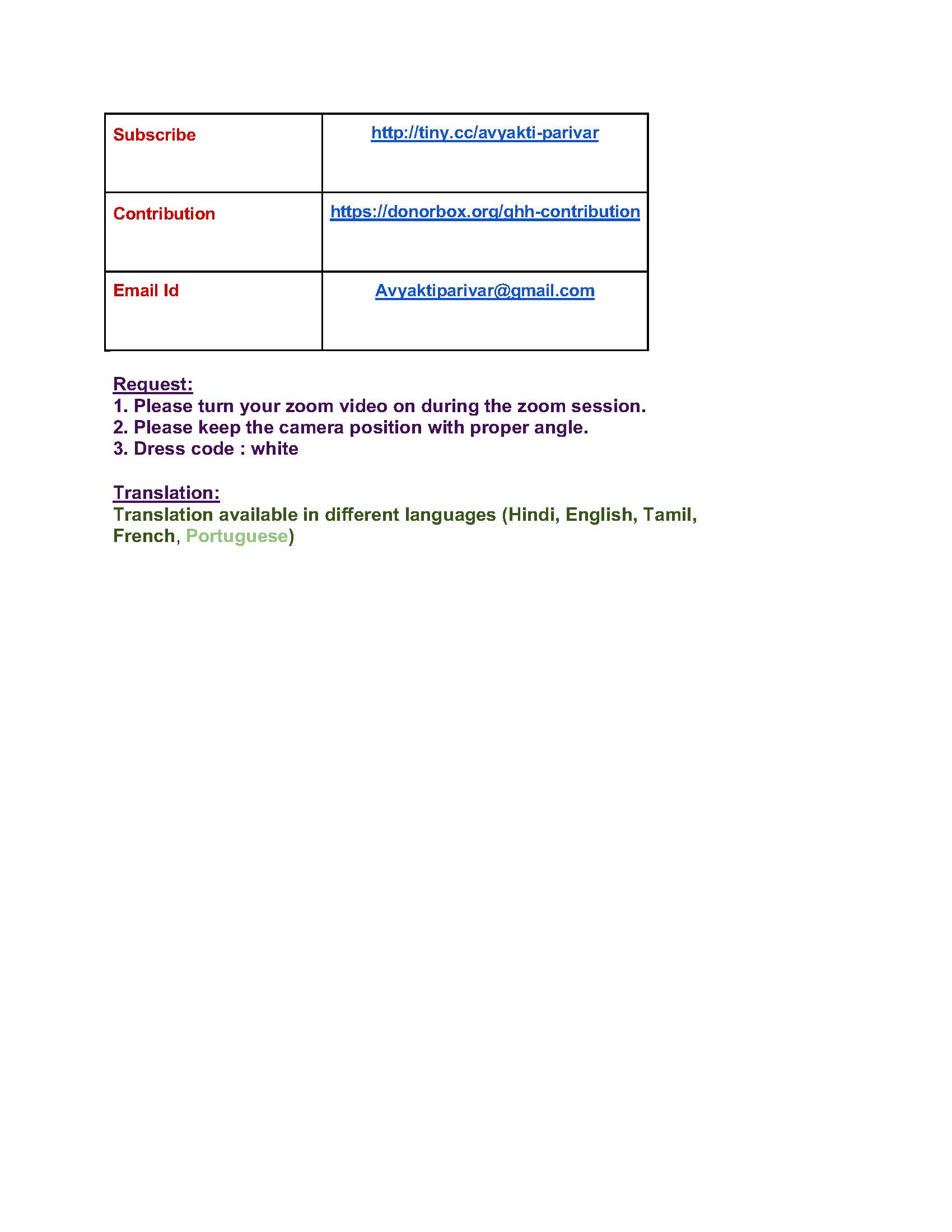 Please find attachment for zoom guideline
2. How to join and select or change language
3. PDF of above information on how to connect and daily schedule

Invitation: IT Wing - Brahma Kumaris Online Conference-Awakening to the Call of Time
3 July 2020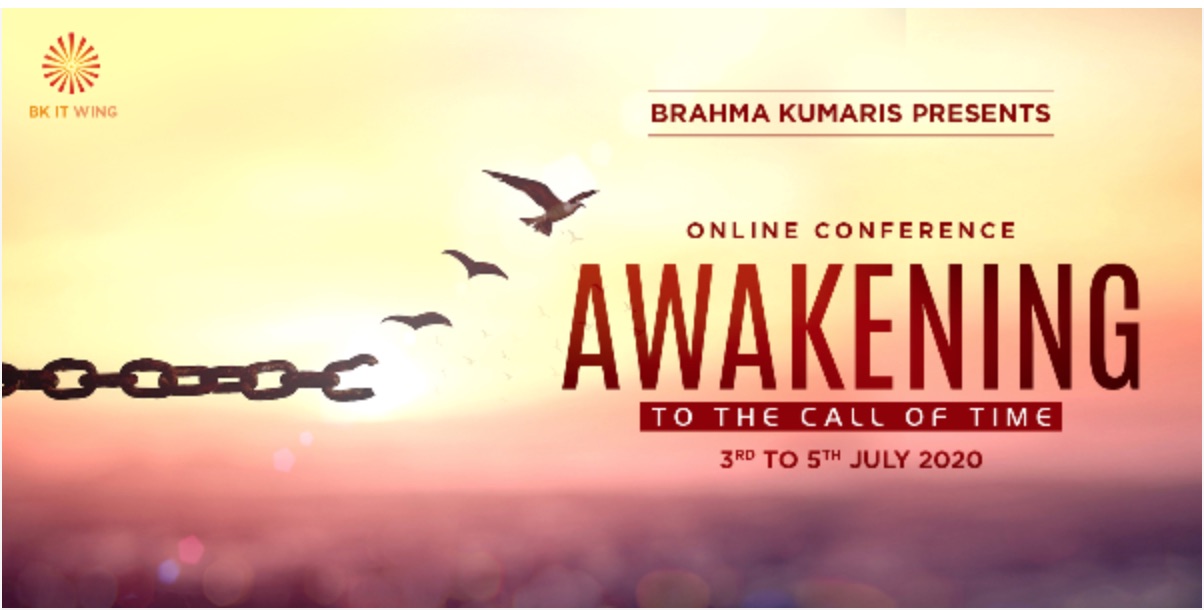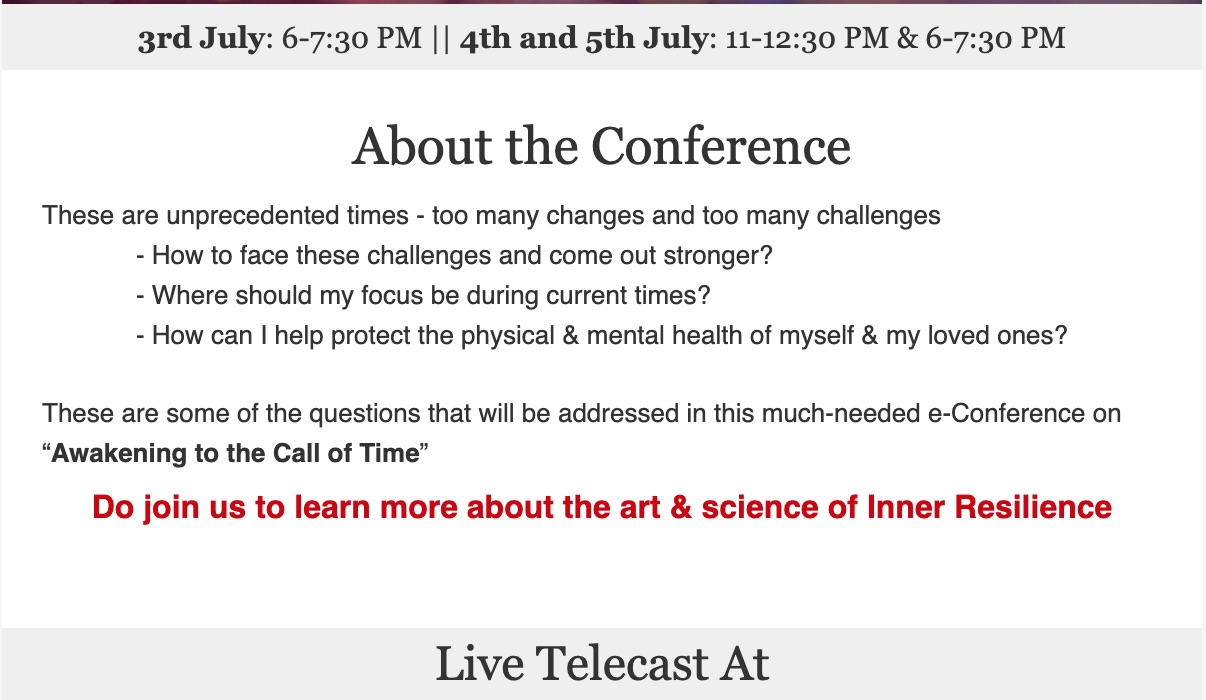 Inspirations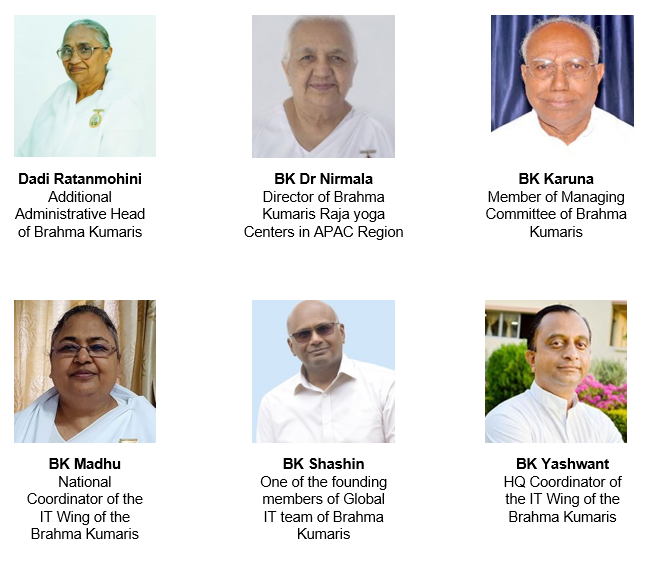 Speakers

Replays of recent Broadcasts by Sister Shivani
3 July 2020
(Note that all have English subtitles or are in English.)
27 June - Learn To Love & Value Yourself [16:59] https://youtu.be/hfRPT9a0Ics
25 June - How To Tolerate Someone You Don't Like? [29:19] Ep 19 of BEING DIVINE Series https://youtu.be/0RgDRwg0lgI
23 June - Finish Misunderstandings in Relationships [17:07] https://youtu.be/at0auYxw1M0
21 June - Your Karma Gets Recorded On The Soul [29:12] Ep 18 of BEING DIVINE Series https://youtu.be/-z7IbKrYtnU
20 June - How To Help People To Overcome Weaknesses? Sister Shivani in Auckland, New Zealand (In English)[23:25] https://youtu.be/z0SbFsOLdLc

8 Postures of the Heart - Revised Version of the Video
3 July 2020

We hope that you enjoyed 8 Postures of the Heart, which aired on Sunday 28th June on UK YouTube and other local platforms around the world, as well as on the BK Sustenance Webinar platform. We know that many are planning a later viewing as this whole project came about so last minute. We are also aware there were some technical issues on the day.

A revised version of the video has been created after the initial showing. Please click on below image to access the video.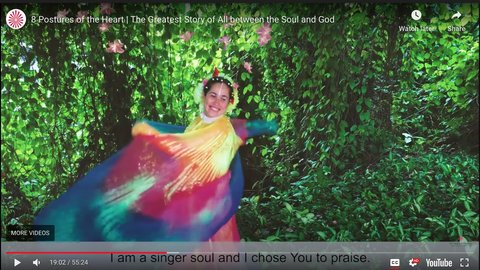 (No need to use Dropbox this time, as we heard a few people had difficulties with this).

New translations will be added to the revised video over the next few days, as they become ready - at the same link above.

Please do use and share this new version of the video.

As requested before, please can you also let Judy know briefly at judy.rodgers@us.brahmakumaris.org:
· When did you show the film?
· Where (YouTube, zoom, etc.) did you show the film?
· What response did you receive to the film?

Thank you.

In Baba's remembrance,
RC Trustees

Online Int'l Couples Retreat 4-5 July - Registration
2 July 2020
Dear Baba's Arms, Om Shanti!
This is an invite to the next International BK Couples' Retreat from July 4 through July 5, 2020. The retreat will be online.
Center/Class Coordinators, please forward this invite to the BK Couples in your class. Theme for the retreat is "As Baba's Arms."
The BK Couples Retreat seeks to provide the BK Couples and their children a safe haven, where they can participate in activities designed to promote their spiritual well-being and enrich their lives. This retreat, open to BK couples will have a special program for the children 5 years and up and the youth accompanying the adults with age-appropriate parallel online sessions, aimed towards their spiritual progress.
Join us for an experiential and insightful July 4th weekend infused with rich conversations and reflective moments with Sr Mohini as our spiritual resource.
Registration is through the link below.
https://brahmakumaris.zoom.us/meeting/register/tJMuce-hpjgtHN1_3mBhLTUUYuVeNelO9sJf
You will receive a zoom link for the main retreat immediately after registration. Agenda and zoom links for children and youth sessions will be sent separately afterwards. The retreat will be in English. Translation will be provided where necessary by the retreat design team (please indicate language required in registration).
Thank you
--
Avyakti Parivar

Global Retreat Centre Update
1 July 2020

We hope you are all well in these times. We wish we could invite you right now to enjoy the beauty and colour of the gardens at the height of summer, but we still have lock down rules and also renovations are continuing.
We wanted to inform you of the current situation with the proposed gravel extraction site on the doorstep of the Global Retreat Centre. However, before that, we want to thank you so much for your support for the Global Retreat Centre, earlier in the year. It definitely made an impact on the County Council to know that there is such a strong voice from those who have benefitted from all that the Retreat Centre offers. However, regarding the update, unfortunately, there is still a possibility of gravel extraction at the site.
Back at the beginning of May, we were informed by a Council representative that the site was to be removed from the list, however, within 24 hours, that was followed by a rider saying, 'subject to finding enough gravel elsewhere.' Alternative sites are being considered but so is the possibility of applying for a smaller extraction site at Nuneham.
The Brahma Kumaris are working very closely with people within the locality to ensure that we continue to mount a strong challenge. We are taking legal and other advice as to our next steps.
It's disappointing that the uncertainty has gone on for so long, however, we hope that, by the late summer or early autumn, we will have good news to share with you. However, until that time, we would still ask for your support in the form of your good wishes and powerful thoughts.
With love
Sister Manda and the GRC family

REPLAY of 8 Postures of the Heart - in Honor of the International Week of Yoga
1 July 2020
Click on the following link to listen to the replay [55:24] https://youtu.be/b2XzCV8Dmgc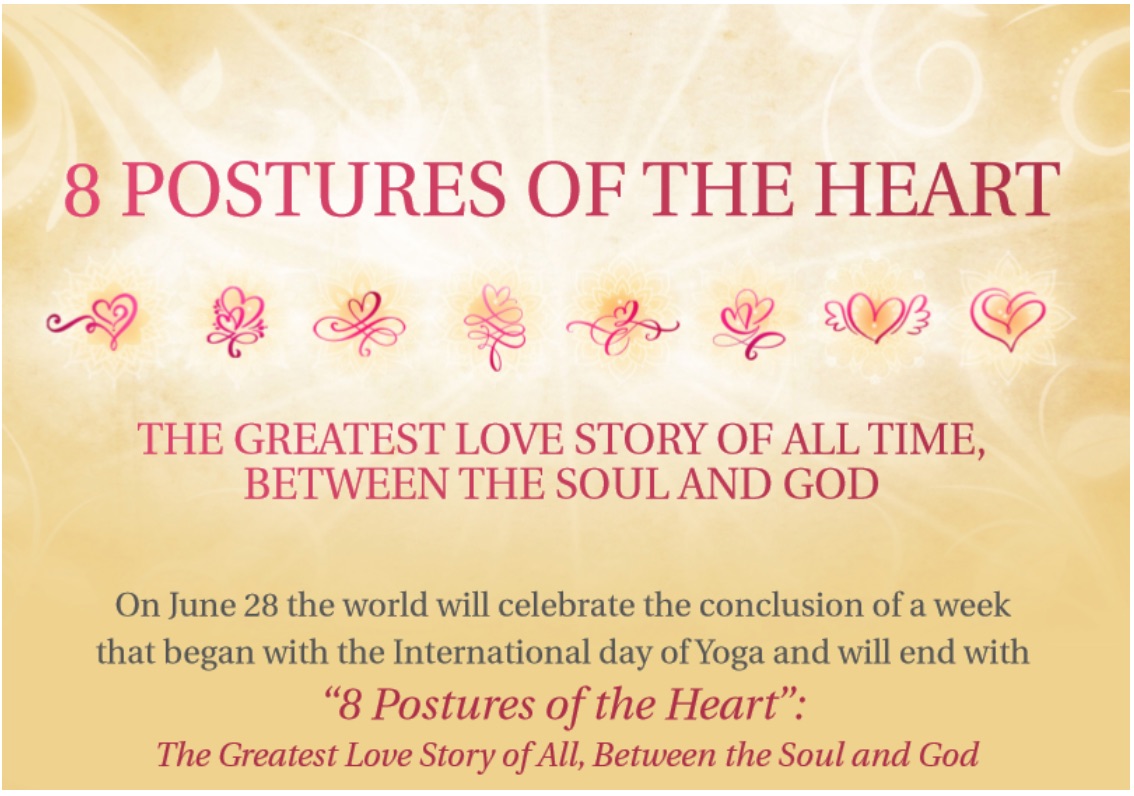 8 Postures of the Heart
The Greatest Love Story of All, Between the Soul and God
Greetings of love,
Brother Brij Mohan has had the inspiration to create a special video with representation of BKs around the world in honor of the International Day of Yoga. Because there was so much happening on June 21, we decided to create the video for the end of the "International Week of Yoga".
It is a 1-hour video created for public viewing, that tells the story of the soul's search for God in 8 "chapters" starting with seeking, then meeting, then purifying...and so on to surrendering. In each chapter there is 1 BK storyteller and 1 BK musician. Most are souls you know well -- Sister Jayanti, Brothers Charlie and Ken, Sister Aruna, Brother David, Sister Asmita from India and so on. It's a beautiful and inspiring story and it is intended to serve long after the International Day of Yoga is over. It's produced by Brother Eric (Montreal) and edited by Sister Anoli (New Jersey).
Webinar & Virtual Viewing Party premiered on
Sunday, June 28th, 2020
11am (New York Time)
4pm (London Time)
8:30pm (India Time)
Webinar & Virtual Viewing Party premiered on
https://attendee.gotowebinar.com/register/5690597604224442638
Monday, June 29th, 2020
5 am (New York Time)
10 am (London Time)
2:30pm (India Time)
5:00pm (Singapore Time)
7:00pm (Sydney Time)

RECORDING: The Future of Power Online Conversation from 20th June
1 July 2020
http://onelink.brahmakumaris.org/international-news#heading_toc_j_13
Dear Divine Brothers / Sisters, Greetings from the Future of Power team,.
We are pleased to send you the recording of the first in the series of future of power Conversation, relevant to the current times, launched on the 20th June, 2020: the future of power conversations
Best regards,
Nizar Juma
Host and Coordinator