2018 International Day of Yoga
2018 International Day of Yoga
Brahma Kumaris Invited to Conduct Meditation & Lead Workshop at Huge International Yoga Day Event at Guangzhoy, China
21 July 2018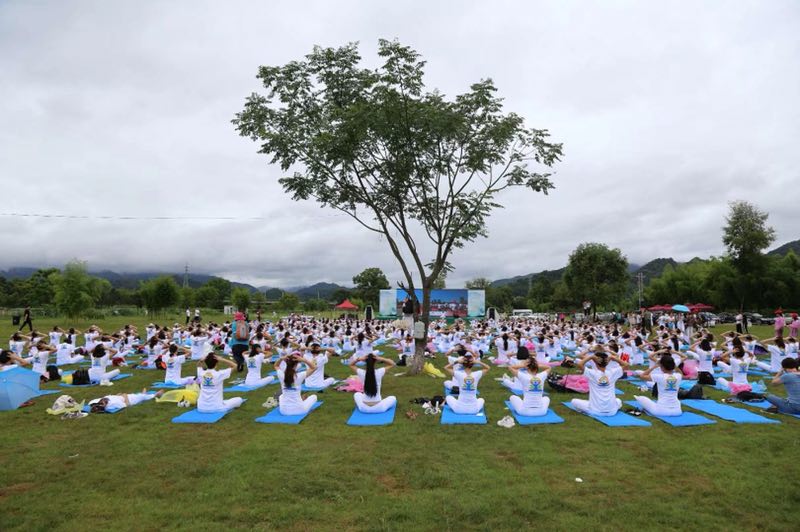 Dear brothers and sisters !!
Greetings from Guangzhou , China
It's a great pleasure to share with our global family , the news about 4th international yoga day celebration in China.
This year 21st June, there was a big event organized by China-India cultural Exchange Centre, supported by Consulate General of India, in which about 1500 Chinese yoga enthusiasts participated. The program was a combination of yoga performances, Indian and Chinese dance performances and Meditation by Brahma kumaris. Mayor of the City and other local authorities were also present and gave greetings on the occasion.
Sister Sapna was invited to conduct Rajyoga meditation for the participants. There was one open session for all and later on the participants were divided into small groups to attend various workshops by different teachers. Sister also conducted a 2-hours workshop on the topic " Awakening the Master Within".
The event was a great success and was covered by newspapers and TV channels as well.
Photos enclosed!
In Baba's yaad
BK family, Guangzhou
China.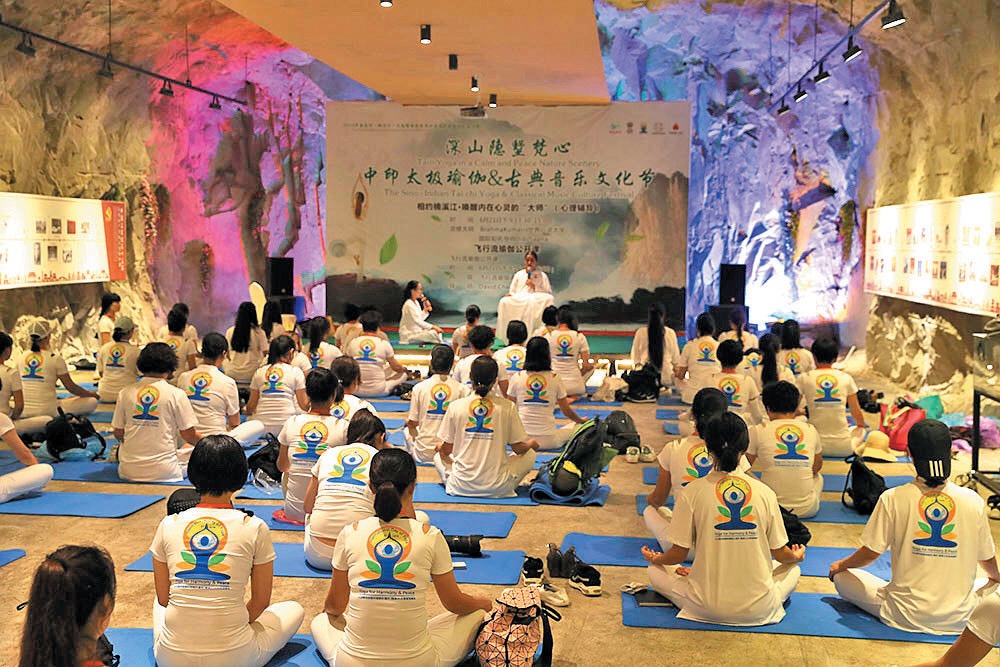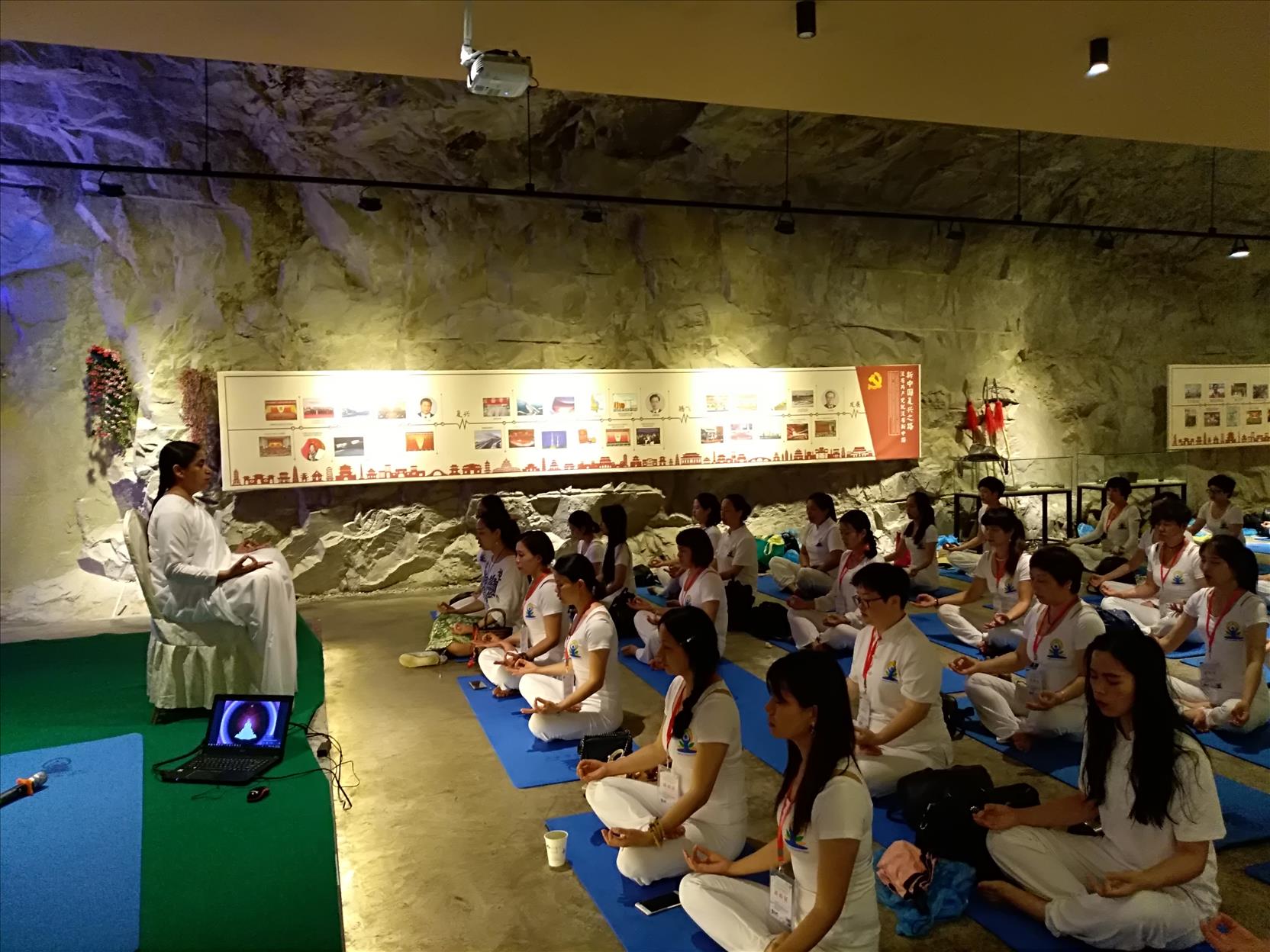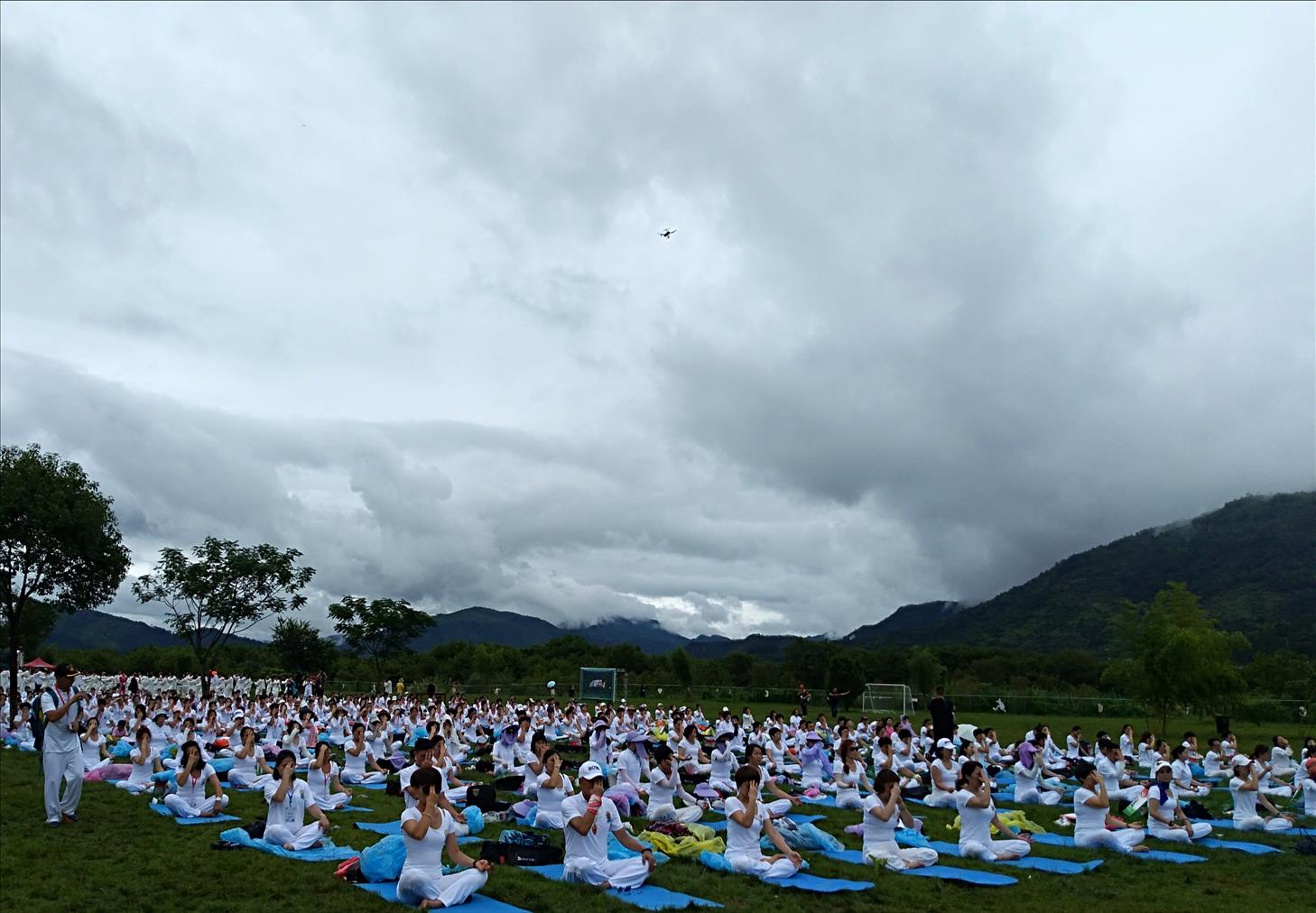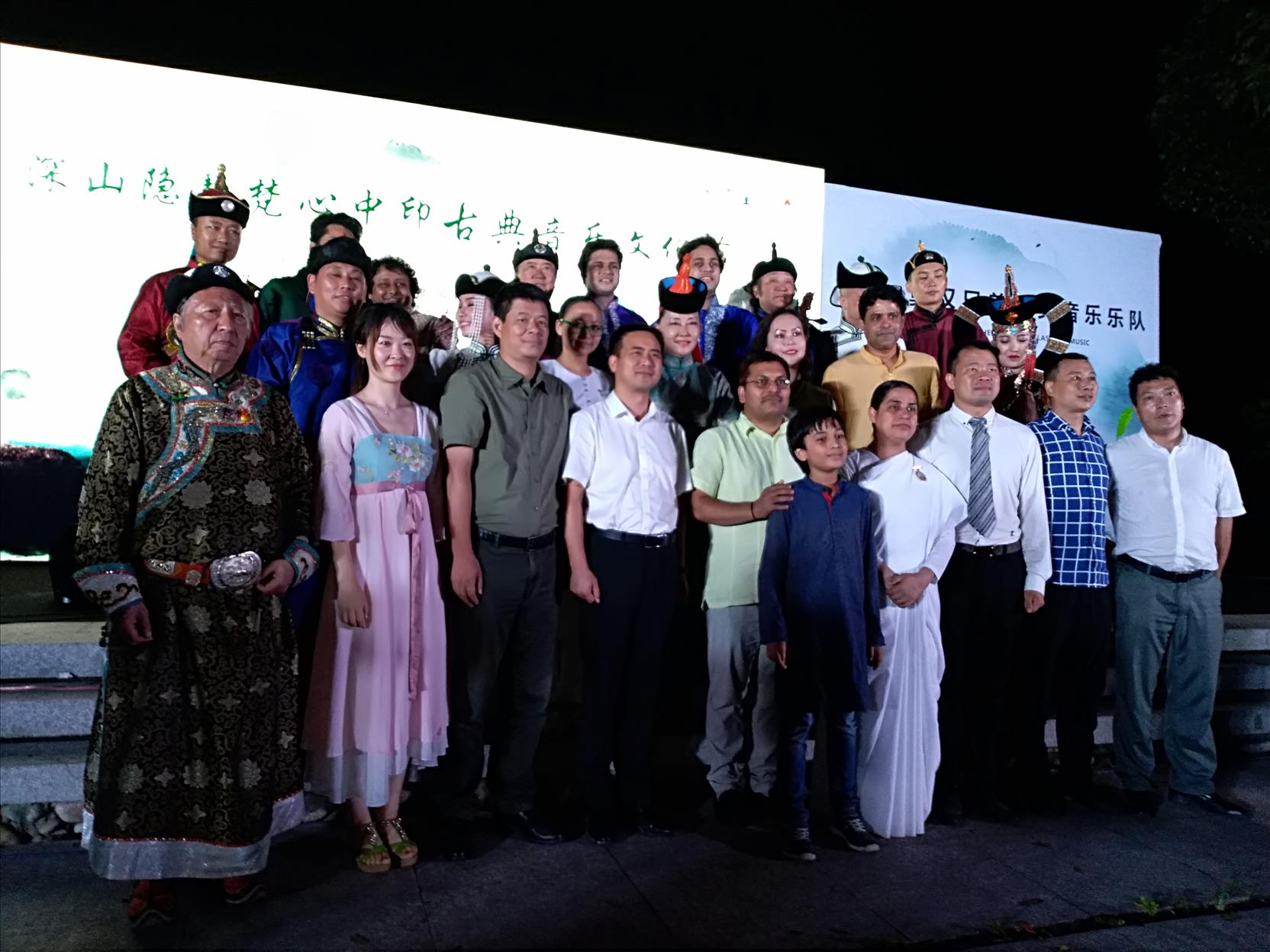 IDY Celebrations in Johannesburg, South Africa
21 July 2018

On Sunday 24th June 2018, the Brahma Kumaris centre in Observatory Johannesburg held an awareness program, celebrating the 4th International Yoga Day. The program was fully supported by the Indian Consulate of Johannesburg and were represented by Mrs Maya Bhatt.
The program began with the rendition of the anthem of South Africa and India by a team of classical musicians, which created a beautiful ambience. The aim of the program was to create awareness of the different facets of yoga - that yoga is more than just exercises but a philosophy for life.
BK Manubhen Rama, offered an explanation on the health benefits of pranayama - and demonstrated simple exercises so that all could experience it and thereafter integrate it into their daily lives.
Click here for the report with photos.

International Day of Yoga Program at Peace Village, New York
21 July 2018
Om Shanti,
Peace Village annually holds the special IDY International Day of Yoga program, this year facilitated by Sr Susan and held on a beautiful day June 21 at 5 pm. Sr Binny from Global Hospital, Mt Abu, India, was the enthusiastic guest speaker . She and Br Rick spoke and conducted a variety of excellent yoga exercises.. Sr Dorothy explained and conducted meditation of Raja Yoga,. and Carrie Dugo and family conducted a silent heling yogic walk around the Peace Village labyrinth.
A local student continued to enhance the atmosphere with her singing bowls and powerful vibrational gong.
Special guest from Utah and friend of Sr Binny came to facilitate the IDY Yoga Retreat held from 21-23 June.
Toli and blessings was given to everyone and all enjoyed this lovely spiritual program.
Enjoy the photos attached and fwd to others .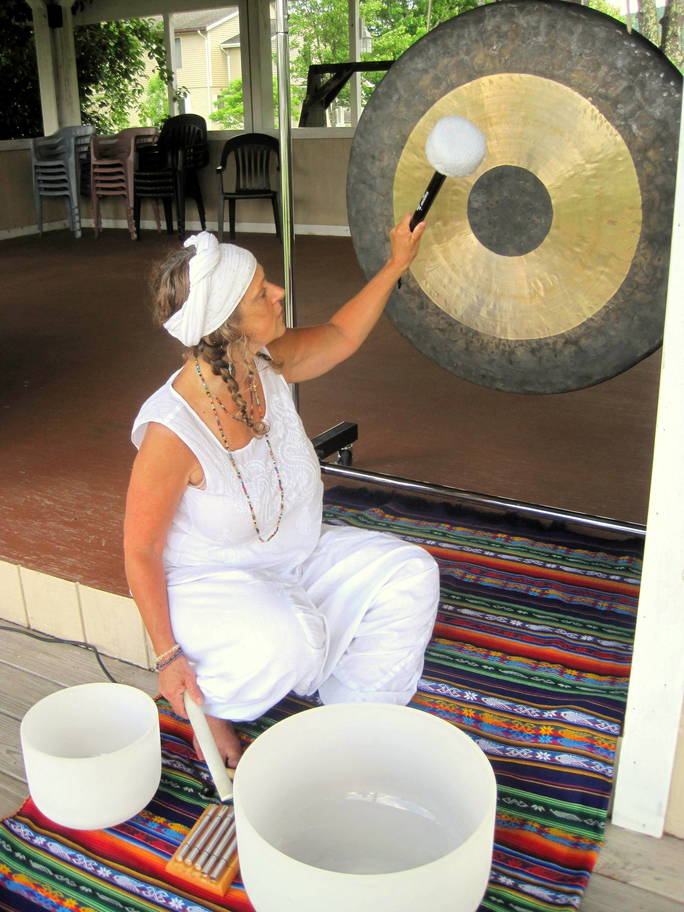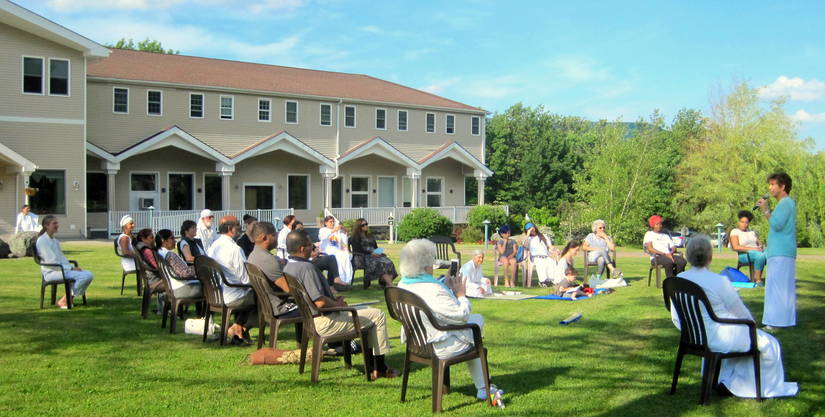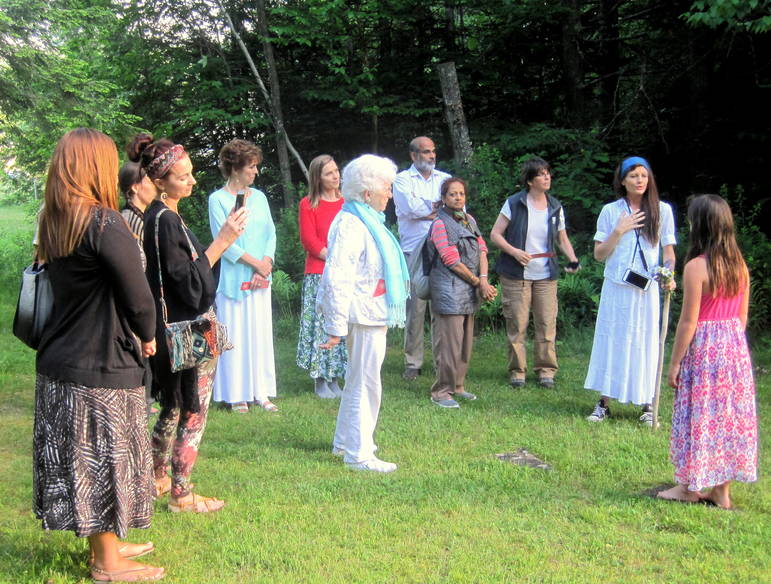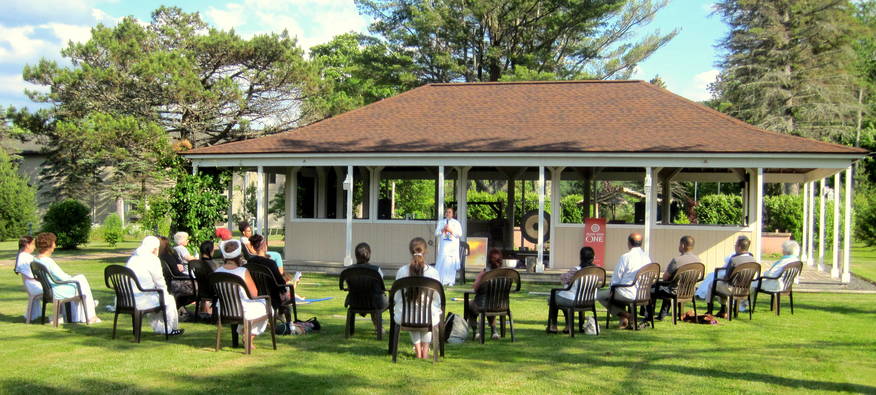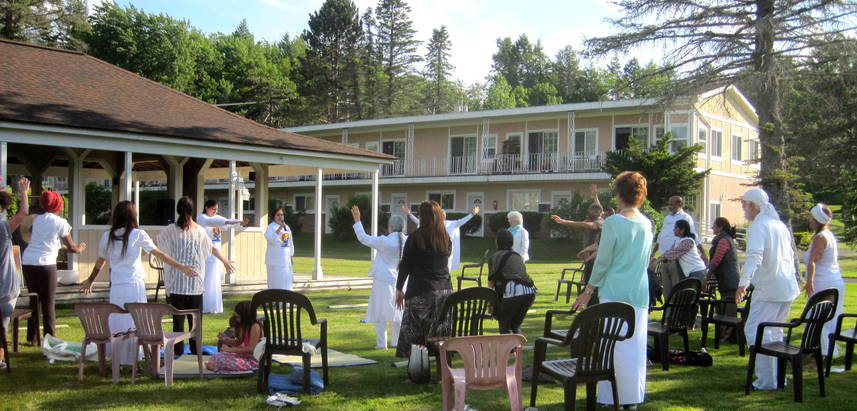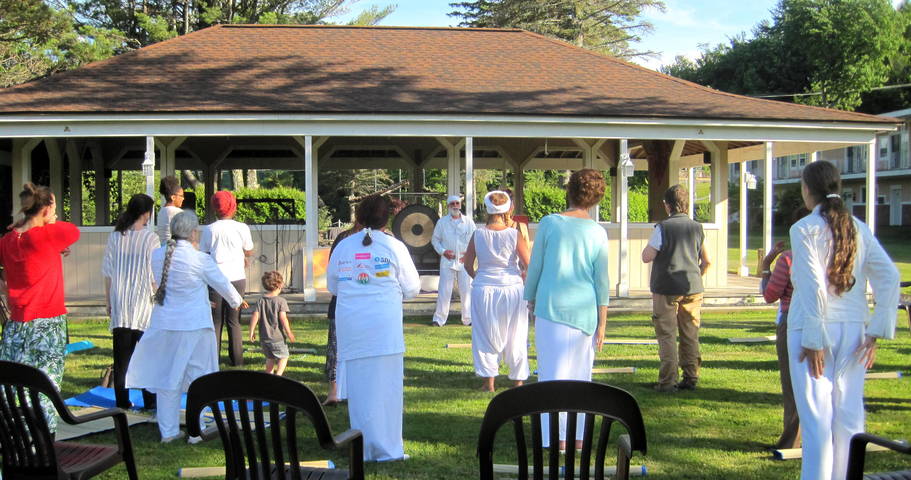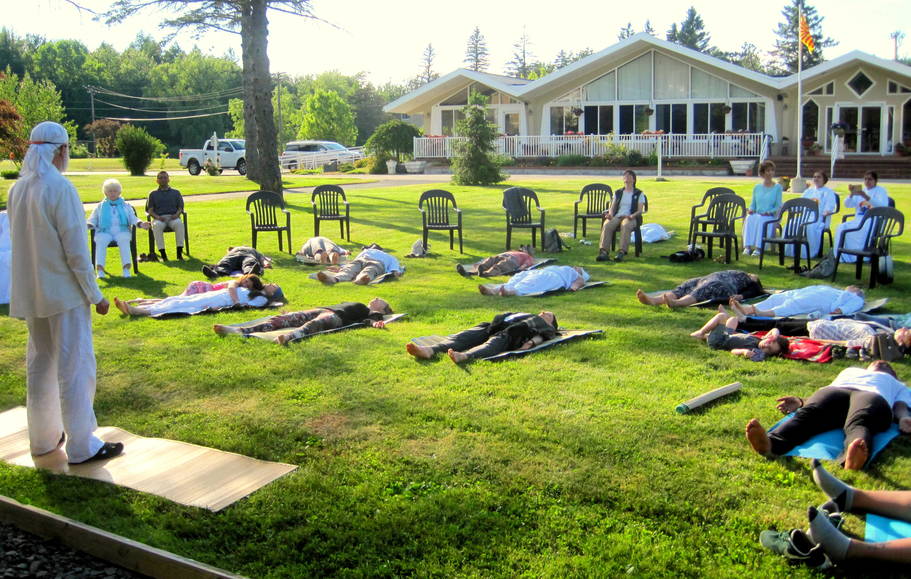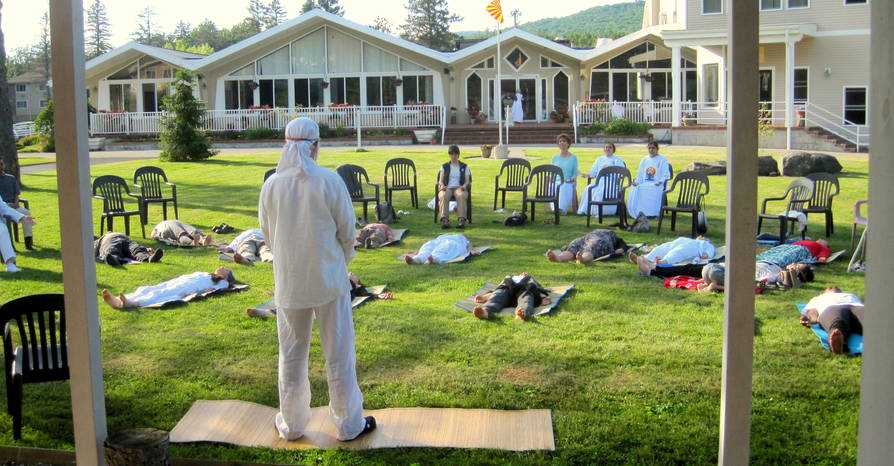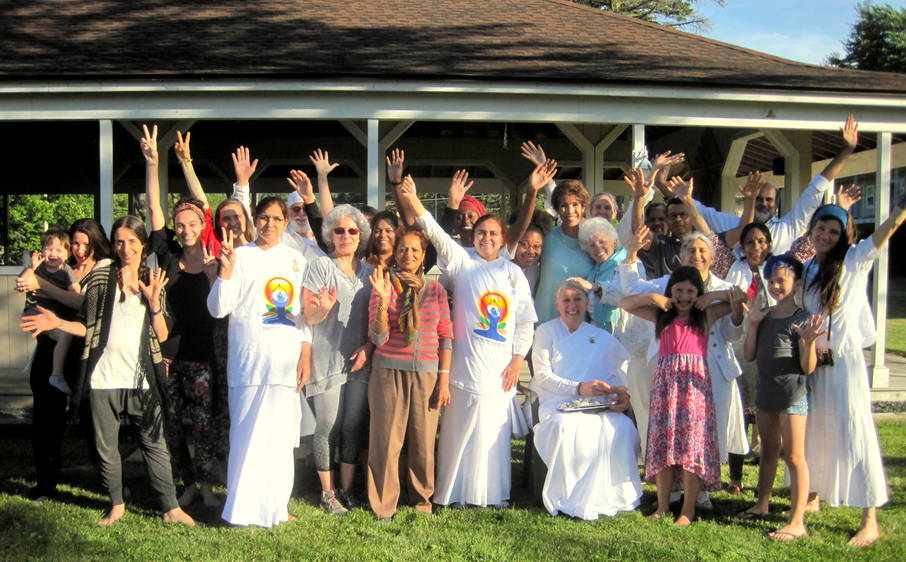 Introversion: What's going on in my mind.....IDY at GCH on 21st June
21 July 2018
To honour and celebrate the 4th International Day of Yoga, initiated by Prime Minister of India, Narendra Modi and set up by the United Nations in 2014, Global Co-operation House hosted a special evening of sharing, conversation and Raja Yoga meditation.
There were over 50 present. Dadi Janki opened the programme with her pre- recorded video for IDY 2018, in which she encouraged everyone to take up Yoga for the mind, Raja Yoga, as well as doing yoga for the body.
BK Dipti Khatry welcomed everyone and invited Mr A.S. Rajan, Minister of Coordination from the High Commission of India, to speak. MrRajan, who is a meditator, greeted everyone and shared how important Yoga is to the world these days; to be able to put all the incessant demand of today's living on hold; to go off-line, to experience the joy of 'missing out' from social media and practise the art of yoga.....click here for detailed report with photos.

International Yoga Day in Antananarivo, Mauritius
21 July 2018
Sis. Gaitree from Mauritius telling about « The Importance Of Raja Yoga Meditation In Today's World » during the conference on Yoga at the Indian Embassy on 15th June and she conducted meditation. Government officials from the Ministry of Education , the president of the university, other Yoga school Teachers and others were present.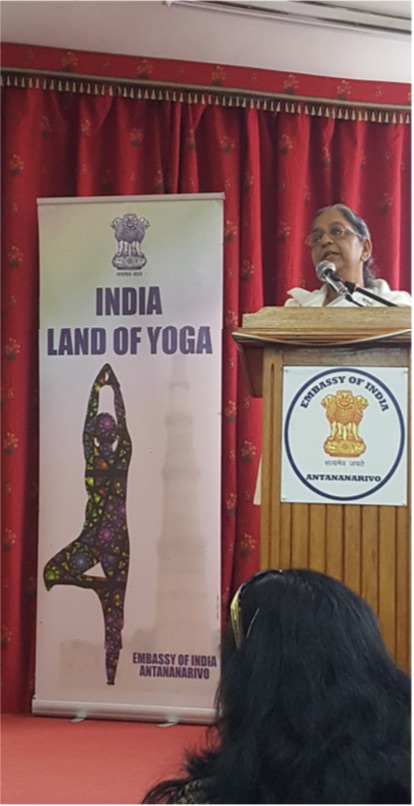 Internatonal Yoga Day on 21st June 2018 at the University Campus of Antananarivo. Organised jointly by Indian Embassy and the University and Yoga Schools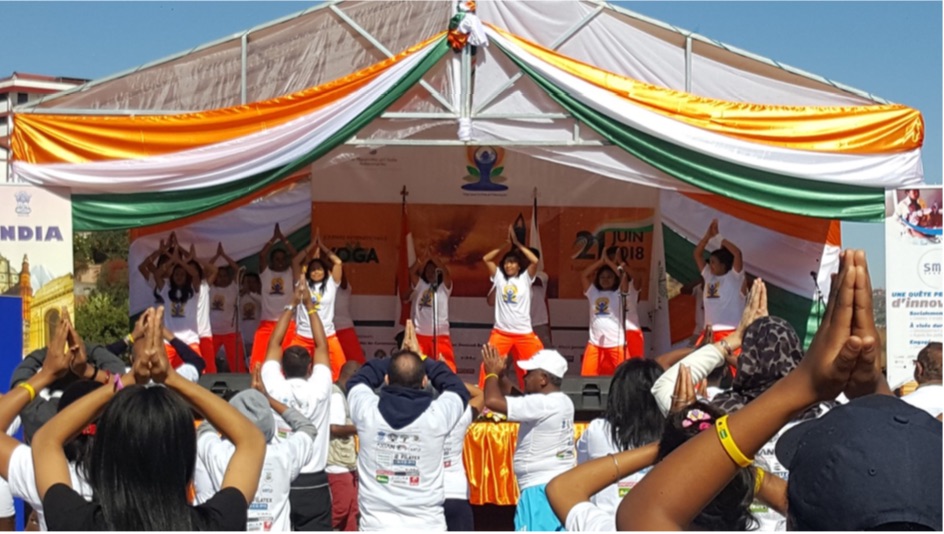 There was a presence of more than 500 university students, professors, the sta and other public.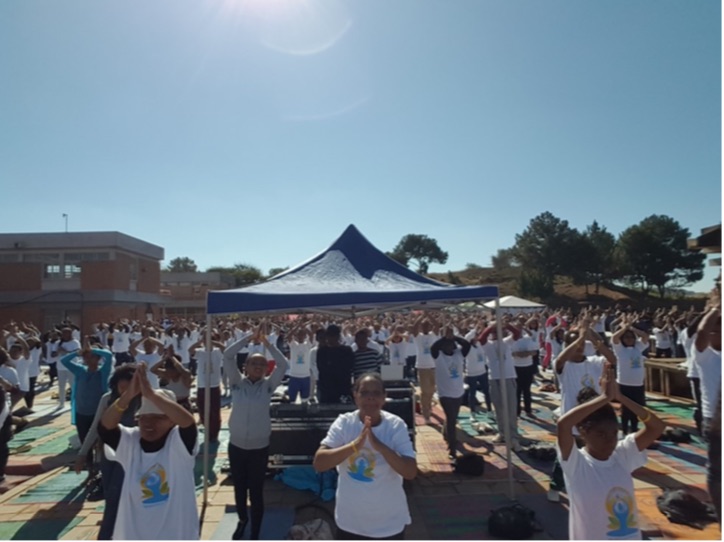 BK volunteers a ending our exhibition stall a er the program on stage was over.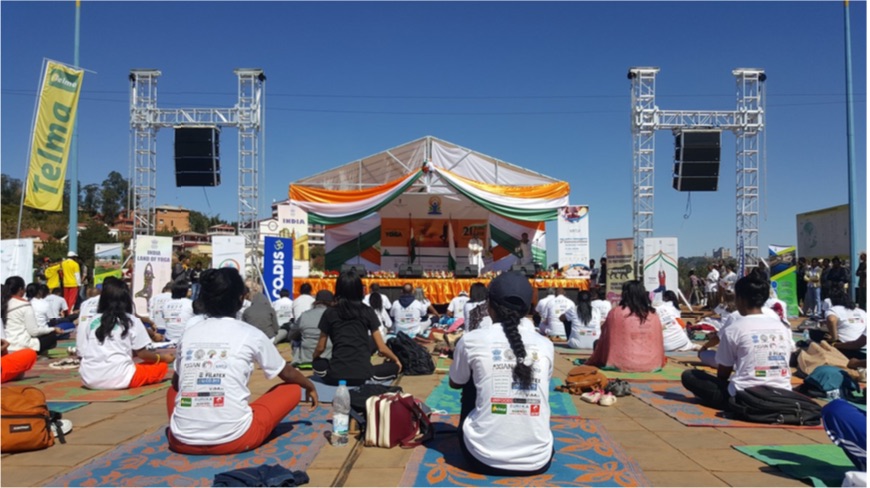 Meditation conducted by Sis. Gaitree. Brahma Kumaris were given this role on behalf of various Yoga Schools. This event was attended by government officials from the Ministry of Art and Culture, the Ministry of Education, diplomates of various countries, the President of the University besides the 500 students...
The director from the Ministry of Education receiving a blessing card.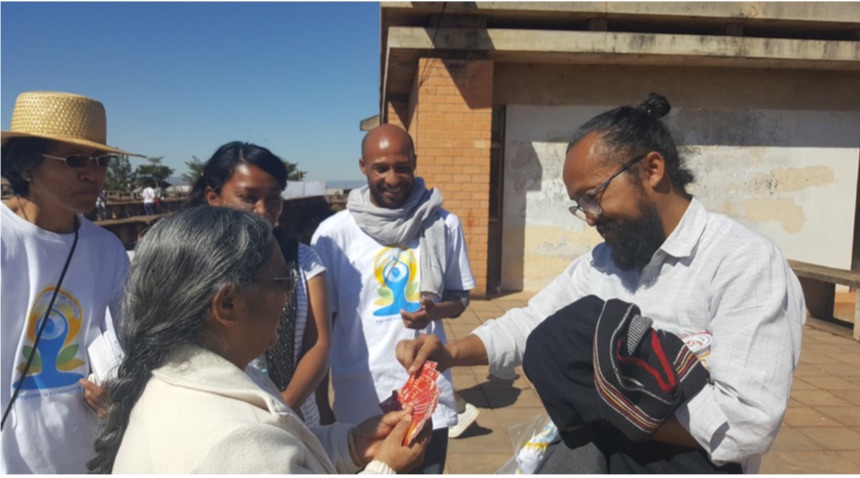 IDY Celebrated in Madagascar with visit of Sister Gaitree and Sis Malini from Mauritius
21 July 2018
We were fortunate to have Sis. Gaitree and Sis. Malini from 14th june un l 22nd June 2018. During their visit, apart from taking part in the Interna onal Yoga Conference on 15th June and Yoga Day Event on 21st June, a 2 days Silence Retreat for BK's on 16th and 17th June and a workshop for public on « How To Restaure Our Authen c Power » on 19th June were ani- mated by Sister Gaitree. Below is the report in images.
Click here for full report with photos.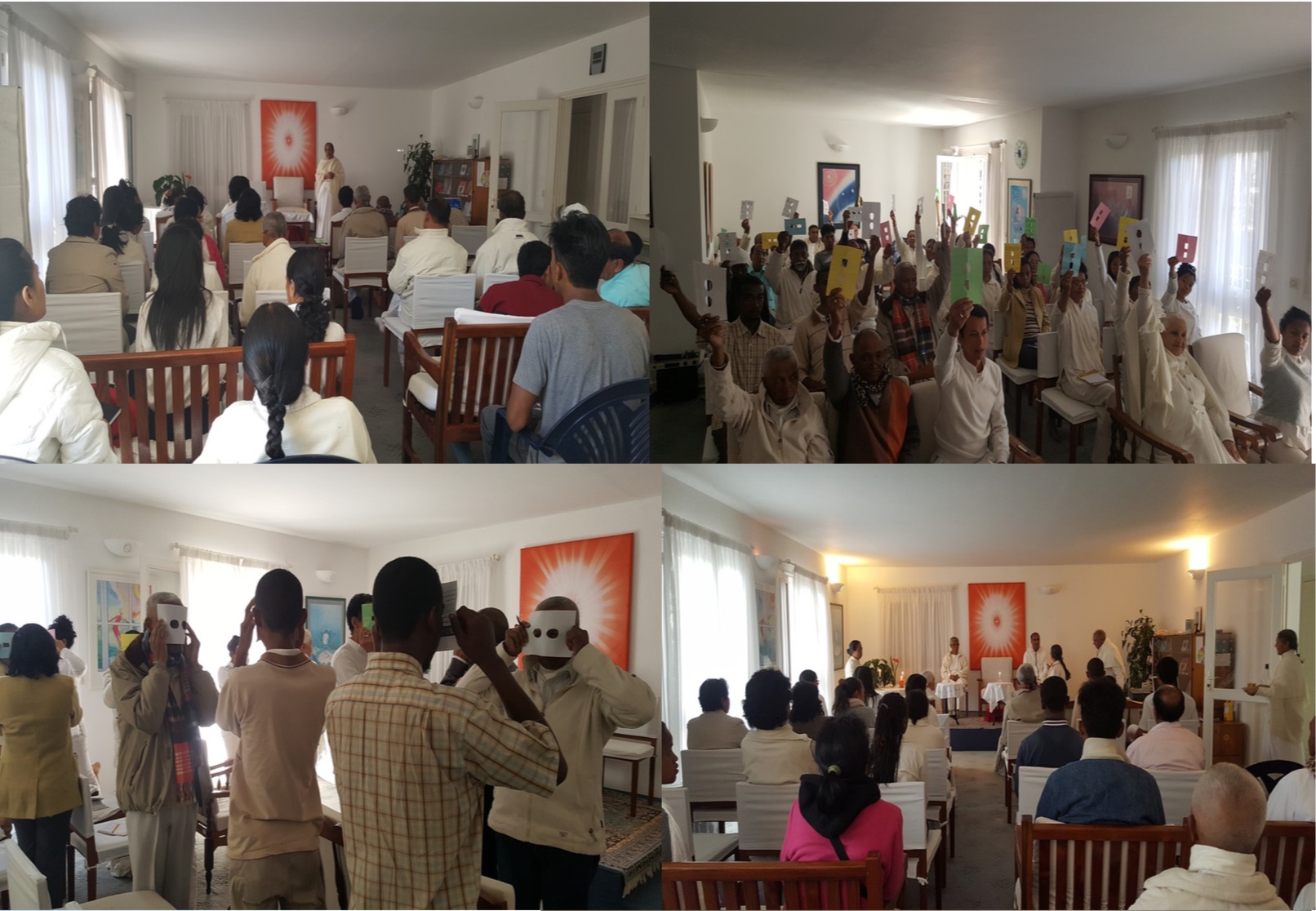 Silicon Valley Milipitas Celebrates International Day of Yoga
20 July 2018
Omshanti Dear Brothers and Sisters, Greetings of Peace.
As part of International Yoga Day Indo-American Wellness Conclave and exhibition to revisit India's "wellness" heritage of spreading the awareness of the 5000-years-old Indian philosophy on natural wellness and health, a three-day Indo-American Wellness Conclave and exhibition was organized at the Santa Clara Convention Centre by India Post in collaboration with many other local silicon valley organizations. The event took place from 22nd to 24th June 2018.
Sr. Kusum, Director of Brahma Kumaris Silicon Valley, gave a talk on spiritual wellness.
The formal inauguration ceremony was held on Friday, June 22nd. Honorable Consul General Venkatesan Ashok of the San Francisco Consulate was the Chief Guest. Other guests who presided over the ceremony were Sister Kusum and many other local political dignitaries. Those who graced the occasion included Ash Kalra, Assembly Member; Lily Mei, Mayor of Fremont; Dave Bonaccorsi, Fremont City Council Member; Kathy Watanabe, Vice Mayor of Santa Clara; Darcy Paul, Mayor of Cupertino; Anu Natarajan, former Vice Mayor of Fremont; Kansen Chu, California State Assembly Member; Rishi Kumar, Saratoga Council member; and Dr. Jayarajan Kodikannath, Academy Director, Kerala Ayurveda USA.
Here are a few pictures from the event.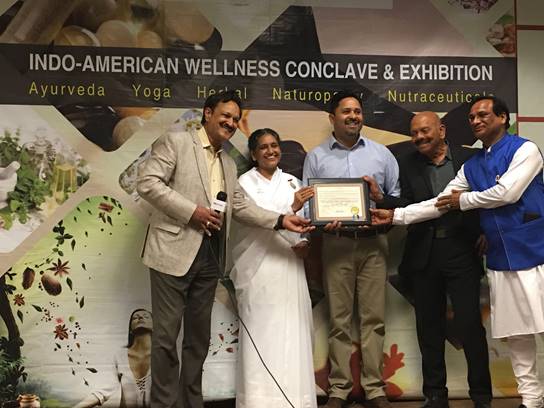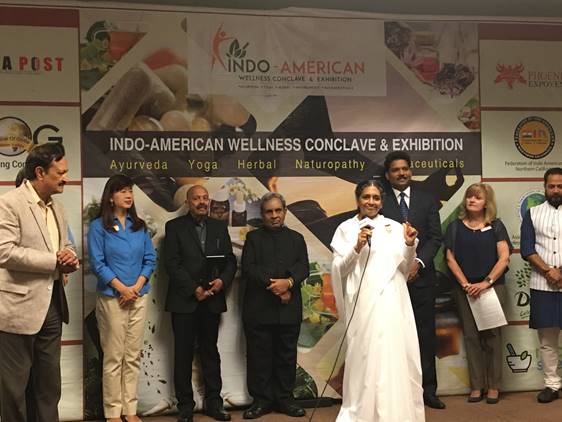 Dadi Janki's message on International Yoga Day
29 June 2018
Dear Divine Brothers and Sisters,
Om Shanti.
We feel blessed as our beloved Dadi Jankiji visited Godlywood to record a powerful message on the eve of International Yoga Day. Watch Dadi as she unravels the the deepest secrets and mystery of the most ancient art of Rajyoga in less than 3 minutes!
We proudly present the video message with english subtitles (please find it attached) with a request to spread it to as many souls as possible. Let us celebrate this international yoga day with Dadi and make it one of the most memorable events of our life.
Click below image to play the message.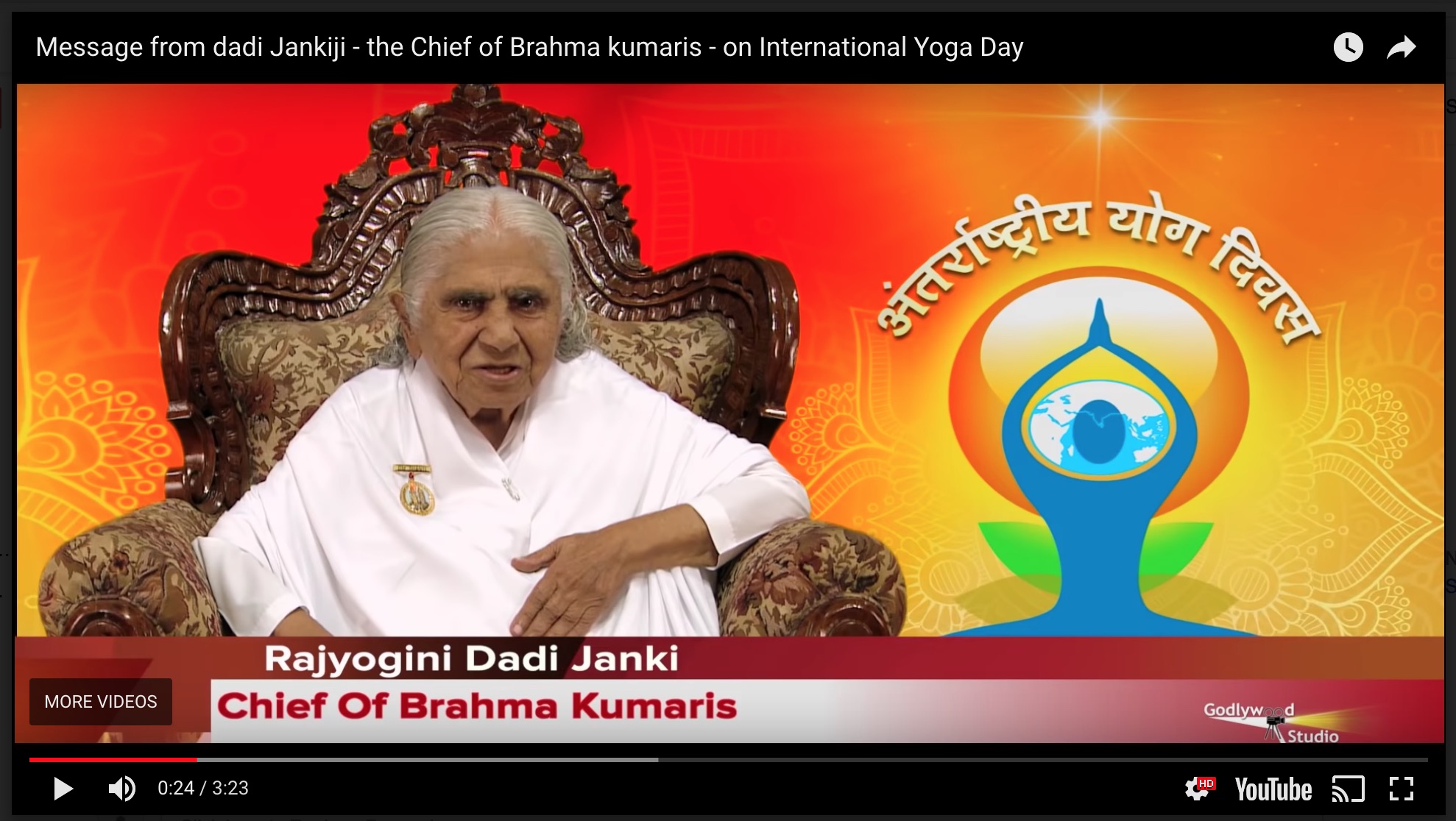 IBY, With Warm Regards

Yoga for a Sound Mind in a Sound Body - Article by Br Brij Mohan published in the Times of India Speaking Tree
29 June 2018