2015 Middle East News Archive
2015 Middle East News Archive
Rajyoga Centre in Oman to hold seminar on "Healthy Mind Healthy Planet"
25 March 2015 | Source: Times of Oman News Service, March 18, 2015, 9 : 49 pm GST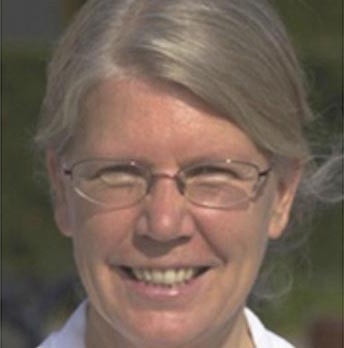 Muscat: On celebrating Oman Earth Day, Rajyoga Centre for Self Development is organising an enlightening seminar on "Healthy Mind Healthy Planet" on March 21 at 7:30pm at the Rajyoga Centre Rex Road, Ruwi.
'Create the Future You Want' another workshop will be held on the same day at 10am at the National Training Institute Al Khuwair. Entry is free to all who wish to attend the seminar.
This seminar will be conducted by Sonja Ohlsson from Copenhagen, Denmark, who is a Meditation Teacher, and the International Coordinator of the Brahma Kumaris Environment Initiative. She has been teaching meditation for more than 25 years now and has produced three popular CDs with guided meditation exercises.
In 2009, Sonja was instrumental in developing the Brahma Kumaris Environmental Initiative and this delegation has been actively participating in the United Nations conferences on Climate Change including the one held in Copenhagen in 2009, Cancun 2010, Durban 2011, Qatar 2012, Warsaw 2013 and the UN Conference on Sustainability, Rio + 20 in Rio de Janeiro 2012.
Rajyoga Centre for Self Development is a non-profit organisation helping the community by conducting various activities and seminars on self-development.
For further details please contact 24782924, 92040255.

The Road to Peace - 3rd International Self Development Conference
9 February 2015 - Update
22 January 2015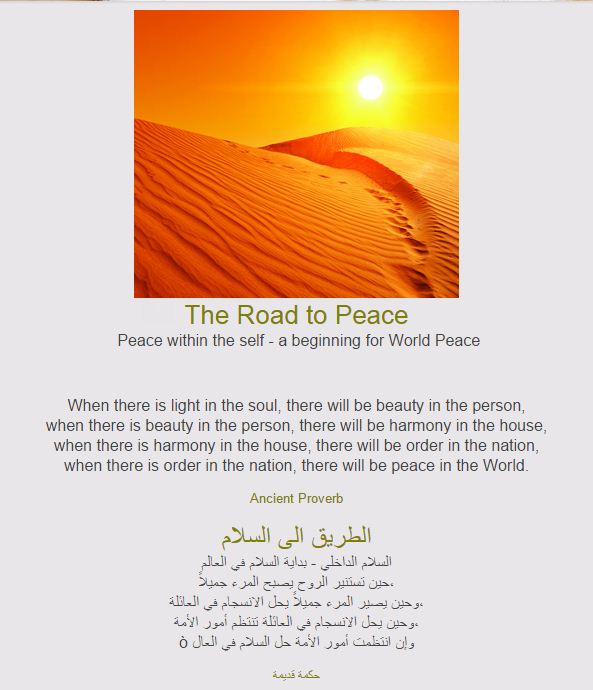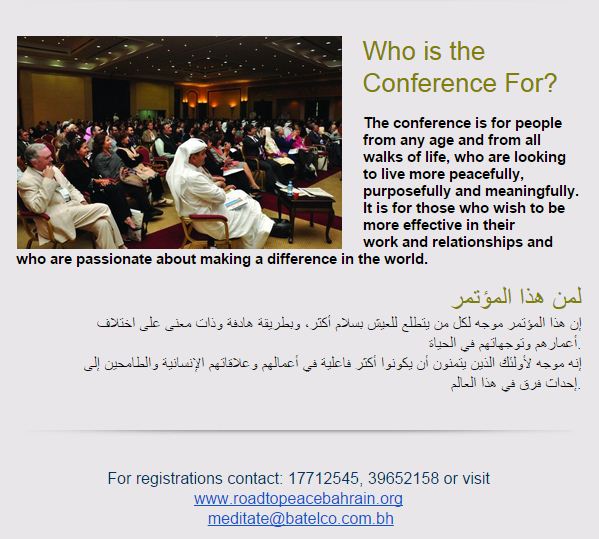 The Road to Peace - A Self Development Conference, Kingdom of Bahrain
18 January 2015