2018 Asia Pacific News Archive
2018 Asia Pacific News Archive
Raksha Bandhan Greetings from the Singapore family
27 August 2018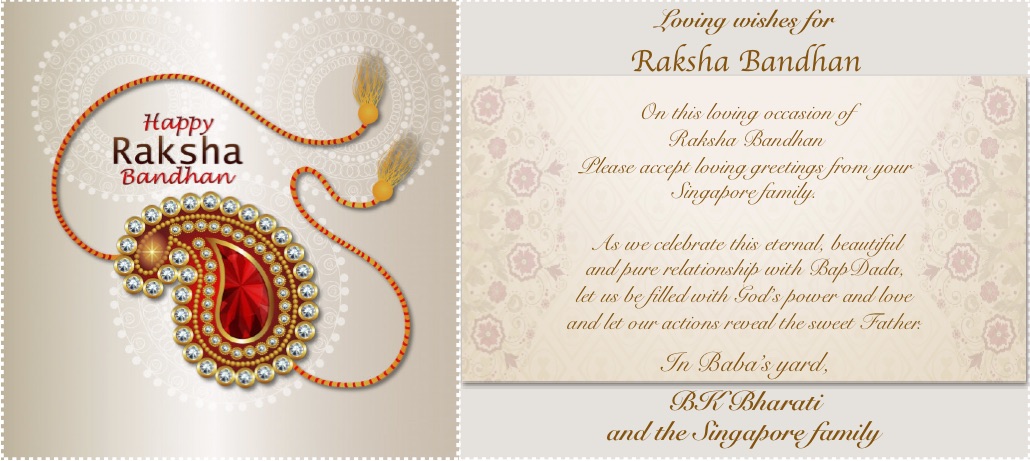 Bali Doctors Celebrate Indonesia Independence Day with vegetarian food and spiritual knowledge on August 8th at Himalaya Gitapathashal, Denpsar, Bali
27 August 2018
True independence can only be realized if one is truly free from vices and negativity. This was the topic that was taken up by Sister Janaki during a gathering of 50 doctors at the Himalaya Gita Patshala, Denpasar, Bali. The main emphasis was on the importance of knowing the true identity of the self and empowering the self with self-talk, meditation, introspection, and contemplation. How the empowered soul can influence the karma and dharma of the soul in the future was also explained. As doctors, it is vital for them to be soul consciousness and to treat patients with feelings of responsibility, maturity and soul love.
Also, in the same way, true independence of the country will depend on the elevated consciousness of the people. Therefore it is of vital importance that everyone learns to meditate. There was a brief Question and Answer session. All present were very much satisfied both with the vegetarian food as well as the talk.
Thank you, seniors and family, for all your kind support.
In Baba's Yaad
Bk. Janaki
Download pdf of this report here.

Sister Morni's News from Taiwan
27 August 2018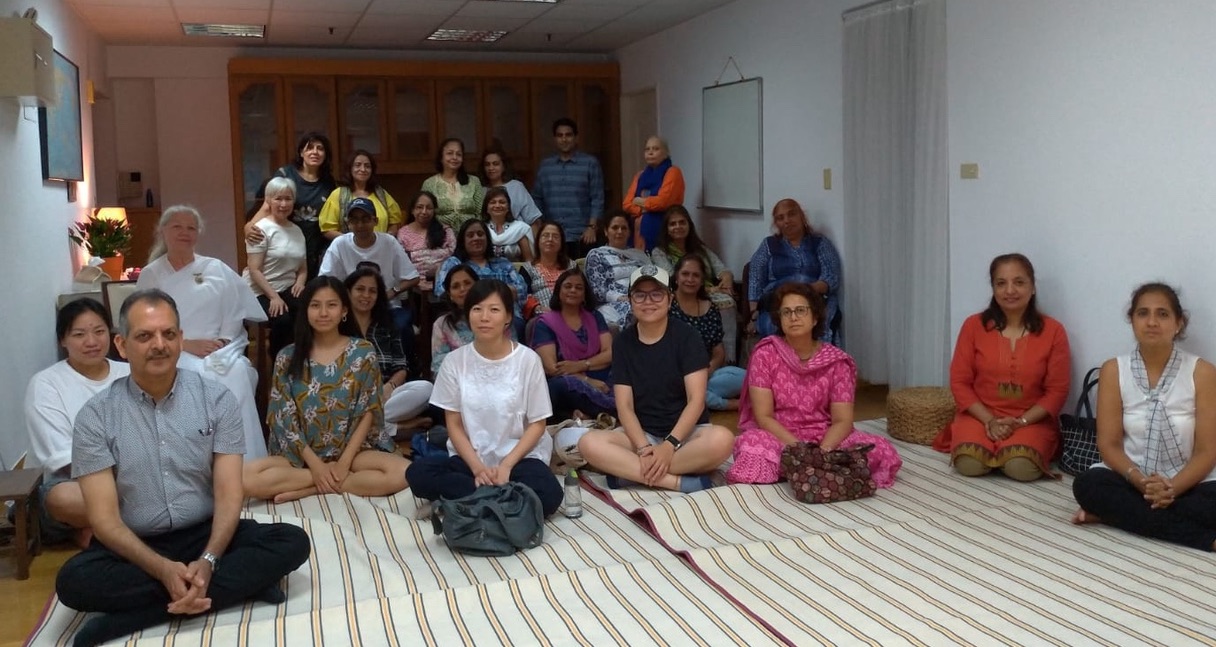 Our first Taipei class
Sitting in Baba's Room in Sydney at Amrit Vela in February this year, Sr Morni felt a strong pull towards Taiwan. Didi Nirmala was in Australia and gave her blessings for service, knowing that several brothers and sisters had served Taiwan over the past few decades including Sister Rajni from Japan, Brother Warren from Australia and Brother Lee from Singapore. It was time to pull together all the threads of contacts and see if we could get Taiwan on Baba's map.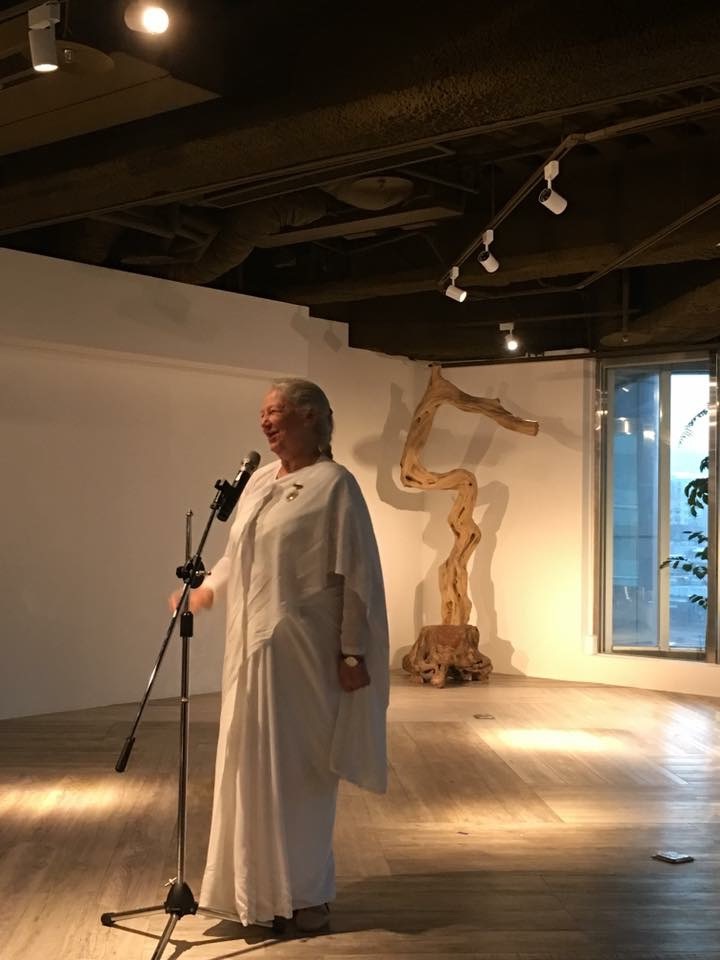 Charliebhai was in the Philippines retreat centre for a silent COTT retreat at the end of February and out of 26 souls who participated, 5 were from Taiwan. A lovely contact soul in Hong Kong had also been offering to support a centre being established here. Yet another sister from Taiwan, working in HK had just finished the course and attended POM before returning to Taipei. On the Summer Solstice, June 21, Morni arrived in Taipei having arranged to meet yet another contact soul from Taiwan living in HK who had been to POM and attended murli for a few months. Kushi from HK also came to help in the setup. It was invaluable to have help from all these Chinese sisters.
The stage was set and within two weeks the first class was held in Baba's newly furnished centre attended by 28 souls! 12 souls went on to do the meditation course. Another 12 participated in a Non Violent Communication workshop.
Before arriving in HK, Mornibhen arranged a meeting with Ven Hsin Tao who had invited the BKs to the inauguration of the Museum of World Religions in 2005 and later for an Interfaith Conference. Sr Rajni, Sr Morni and Sr Maureen from London had participated. Sr Morni met the Venerable Master and booked this very calm and aesthetically pleasing venue for the first public program which was held on August 4.
Ayakobhen, Baba's talented violinist from Hong Kong, joined Sr Morni in a program called "The Magic of Meditation and Music", reflecting the magic of Baba that had been experienced in just 6 weeks! Sisters Vi, Erlinda, Sally and Mabel from the Philipppines; Sister Susanna from Hong Kong and 4 of the COTT guests travelled far and wide to participate. It was a beautiful program which began with a vegetarian lunch organised by the Museum for close contacts, including a brother who had attended one of our classes and agreed to be our bi-lingual MC. We were 50 in total for this event.
Sr Morni is now travelling for a few months and Brother Pascale and Sister Avis from Hong Kong will be continuing with the magic!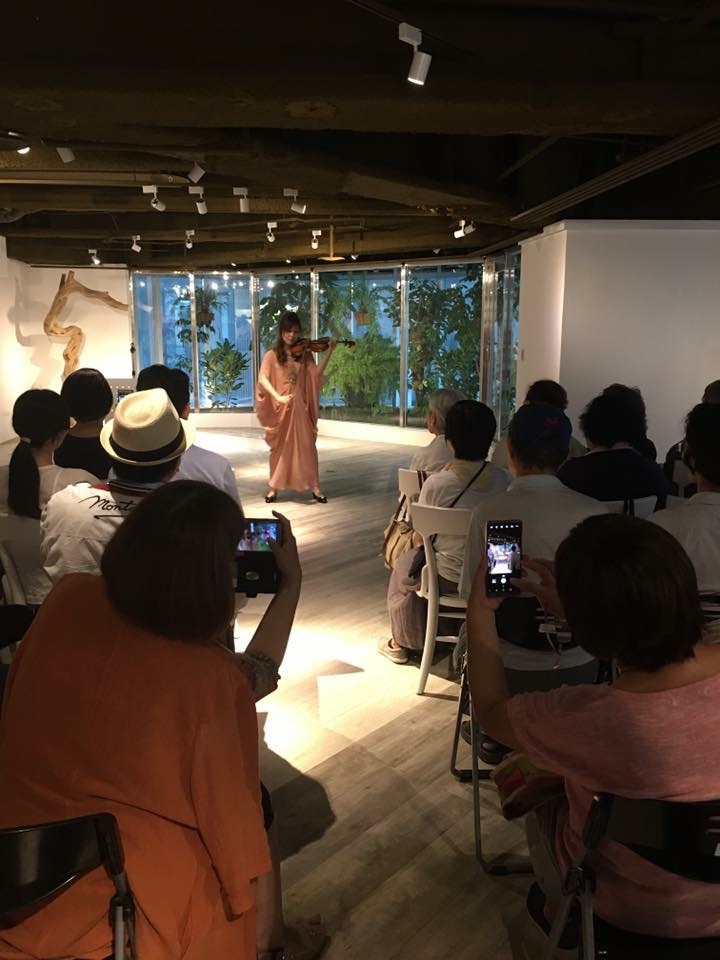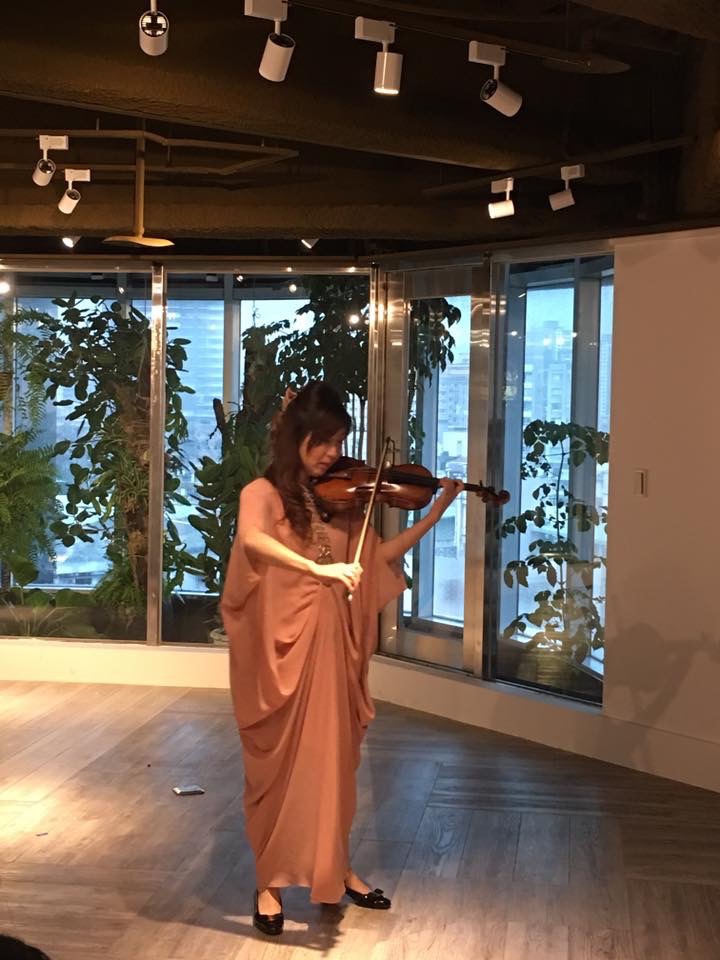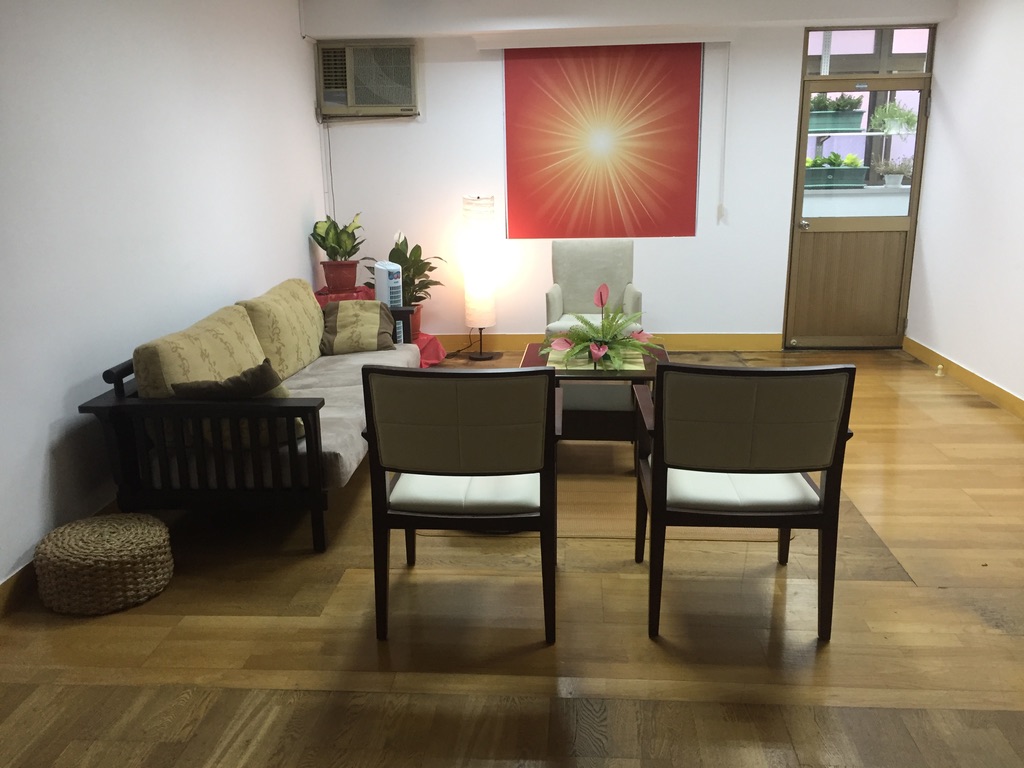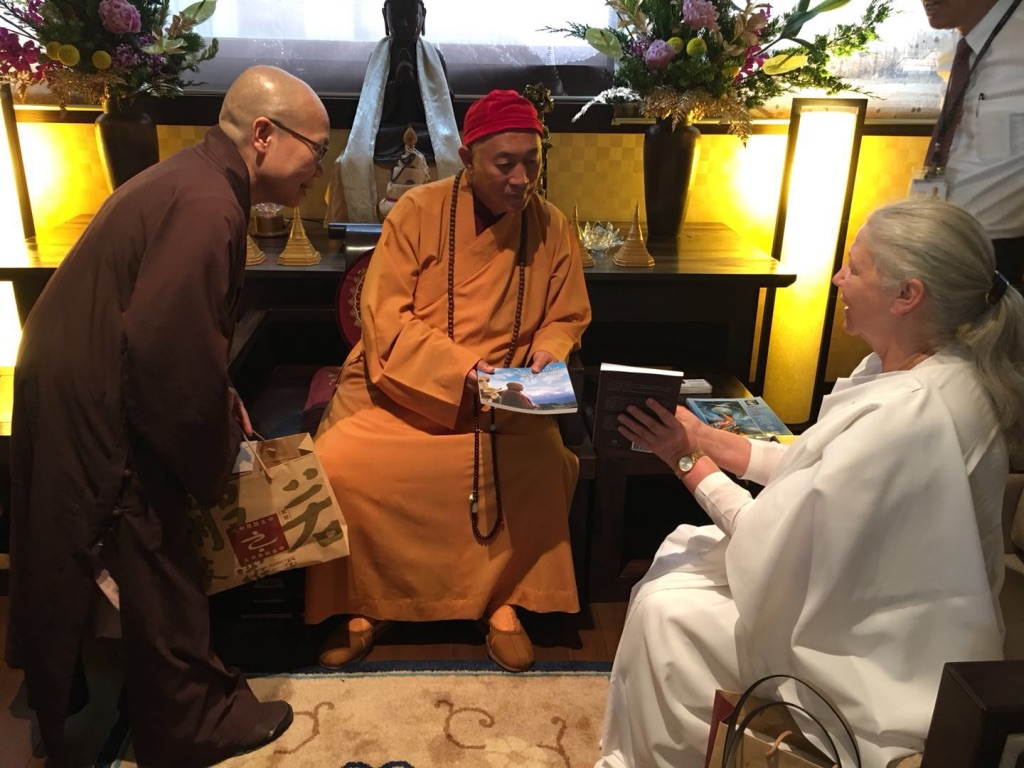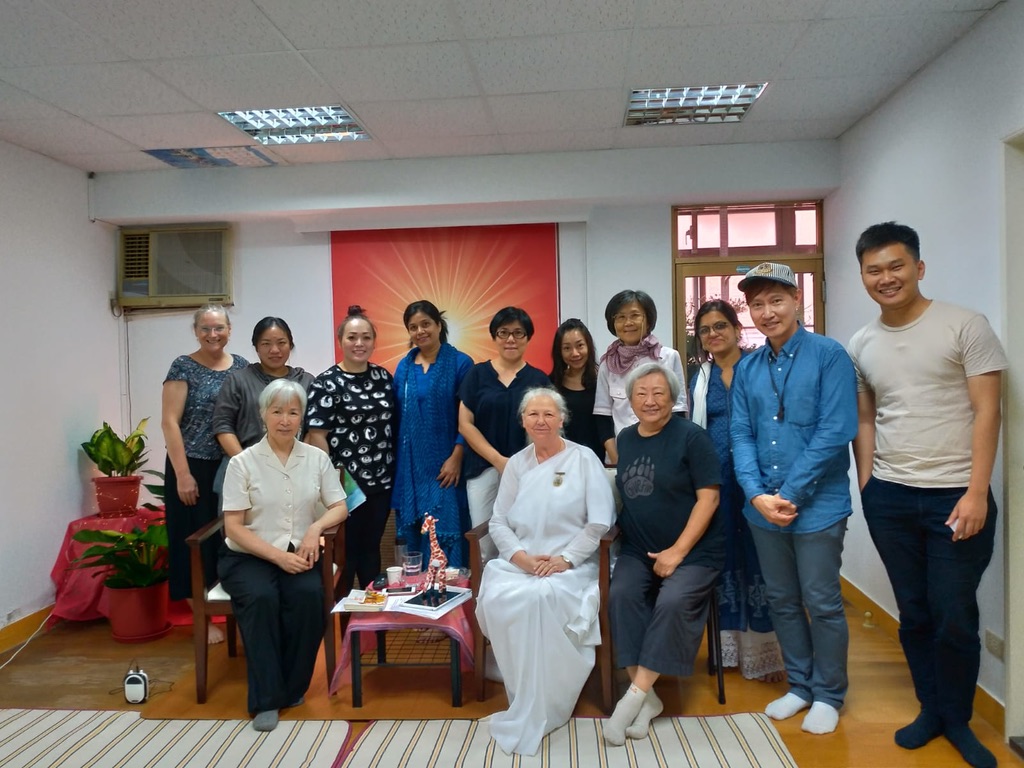 Singapore E-Magazine Issue 3
4 August 2018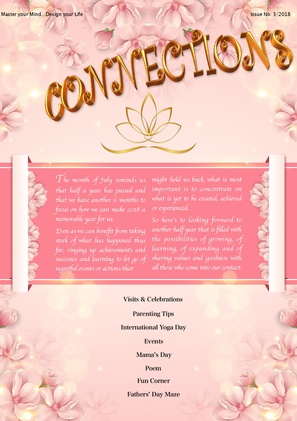 Click below links to download the report.

Dr. Girish Patel, Mumbai, Visits Malysia from 6-9 July
4 August 2018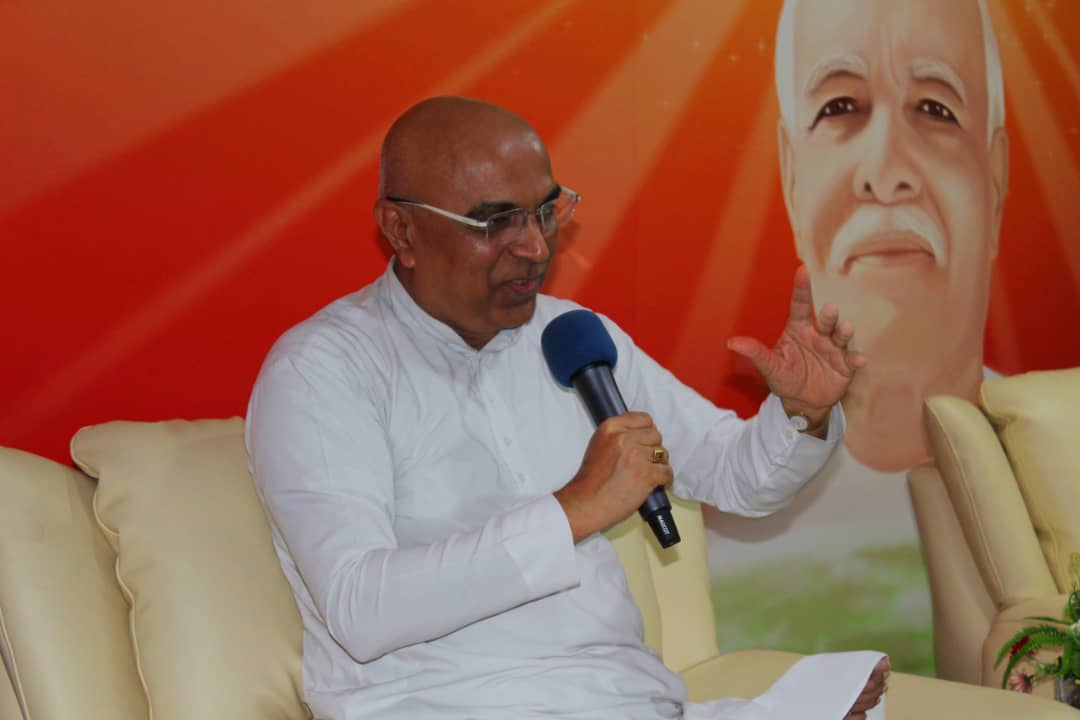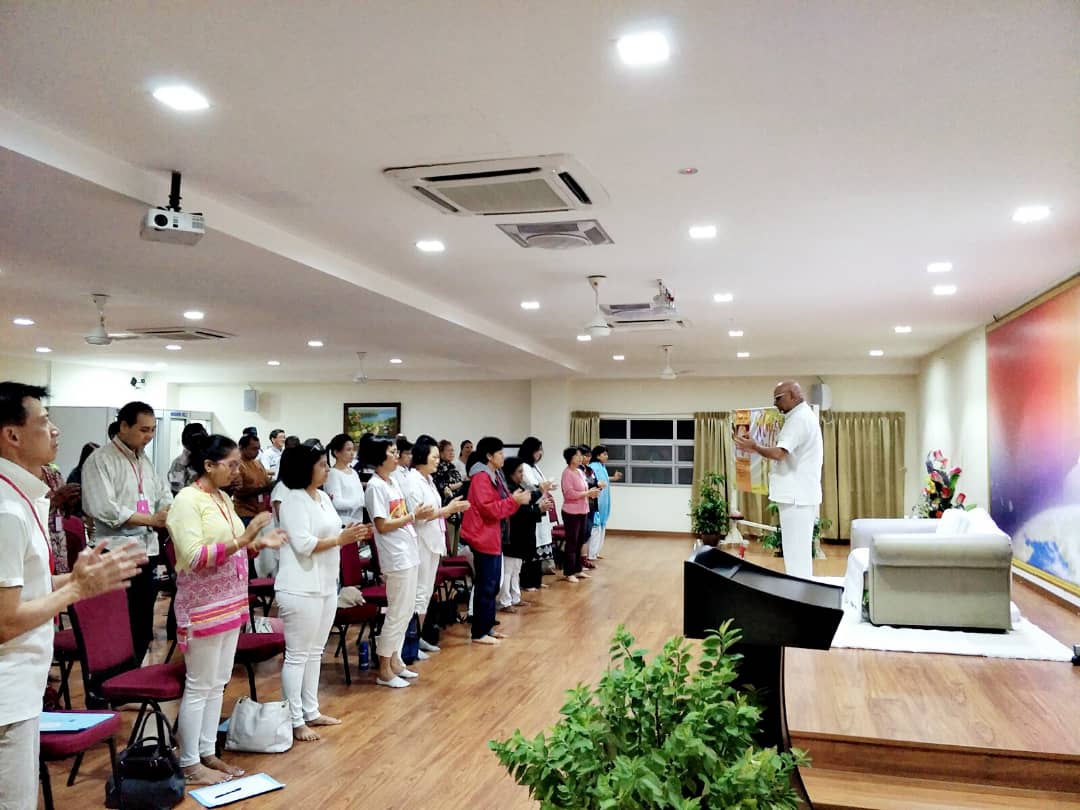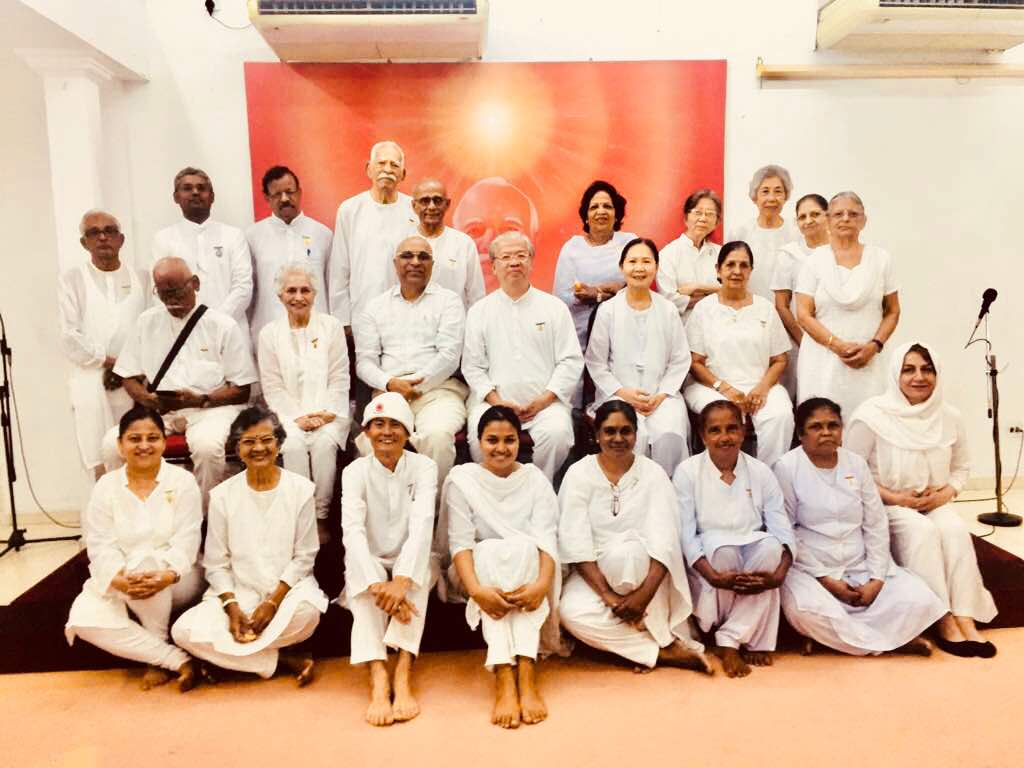 Click on below links for full report of the visit with more photos.

Dr Nirmala's June Visit to the Philippines
21 July 2018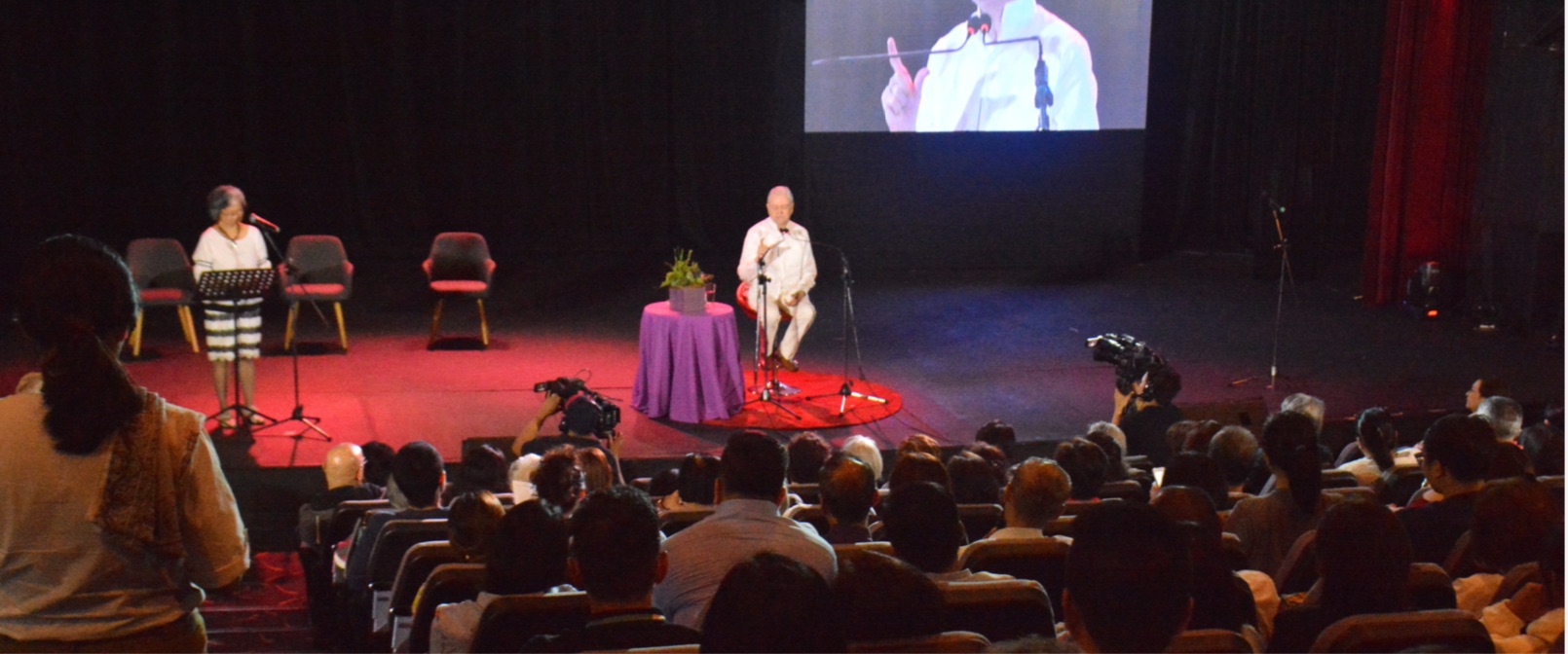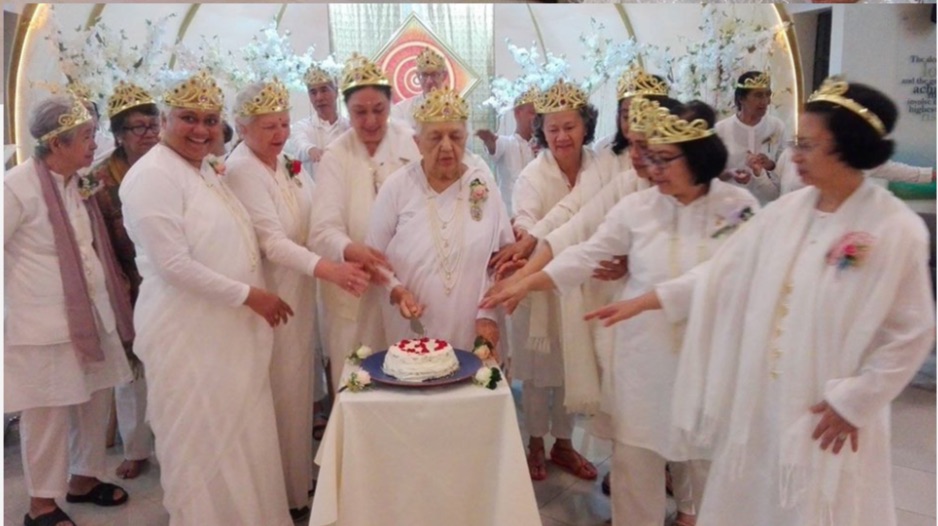 Click here for detailed report with photos in PDF format.

Outreach Public Program in Puri (Palace) Agung Anyar, Gianyar, Bali
3 July 2018
There was a public outreach program in Gianyar. It was held in the Palace of the former Bupati of Gianyar. Present were 150 souls. Sister Bk Janaki gave the introduction of the soul and body and how the two are connected and influence each other. Therefore to keep a balance between the two meditation is required. She also explained that to be constantly happy, we need to keep a watch on our thoughts.
Bk. Sister Janaki seen giving her views on the importance of meditation in Gianyar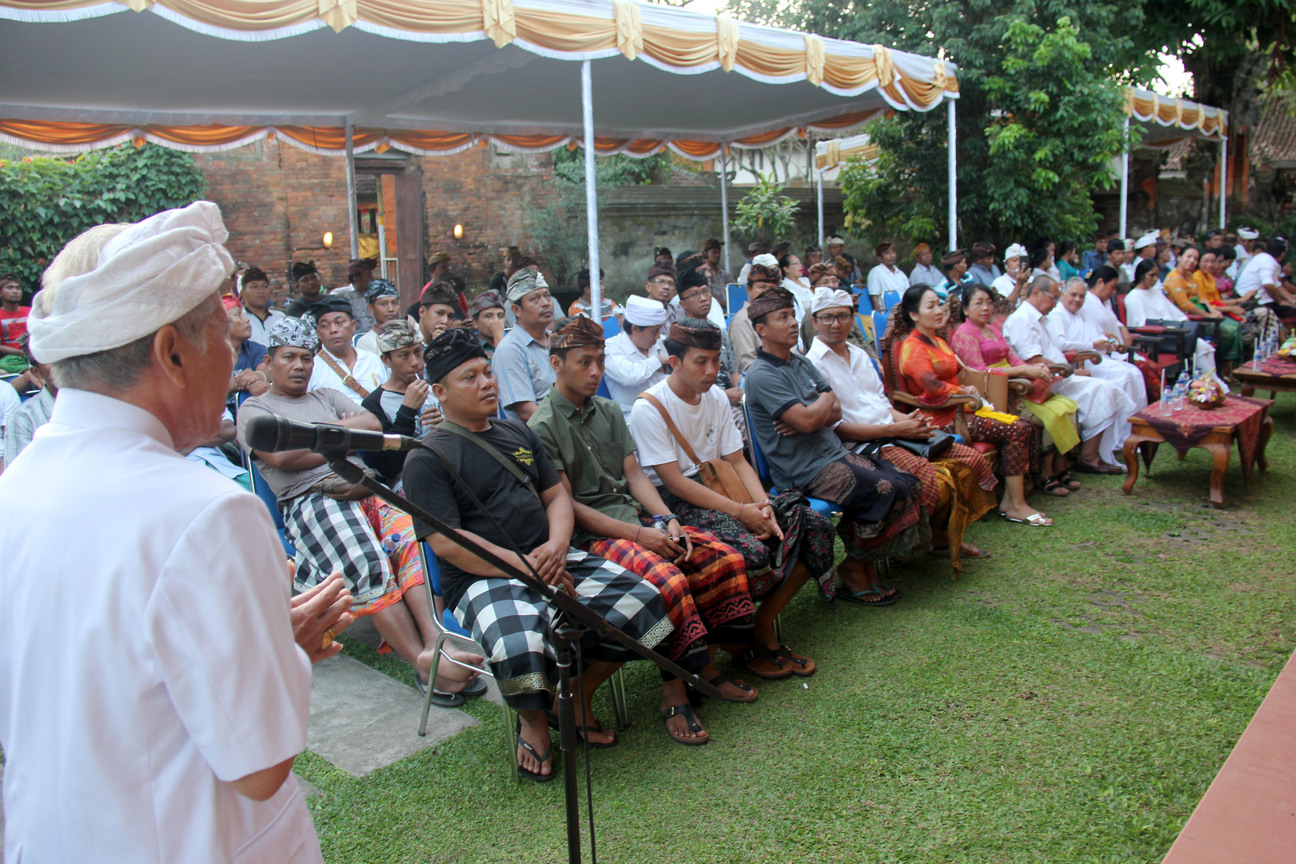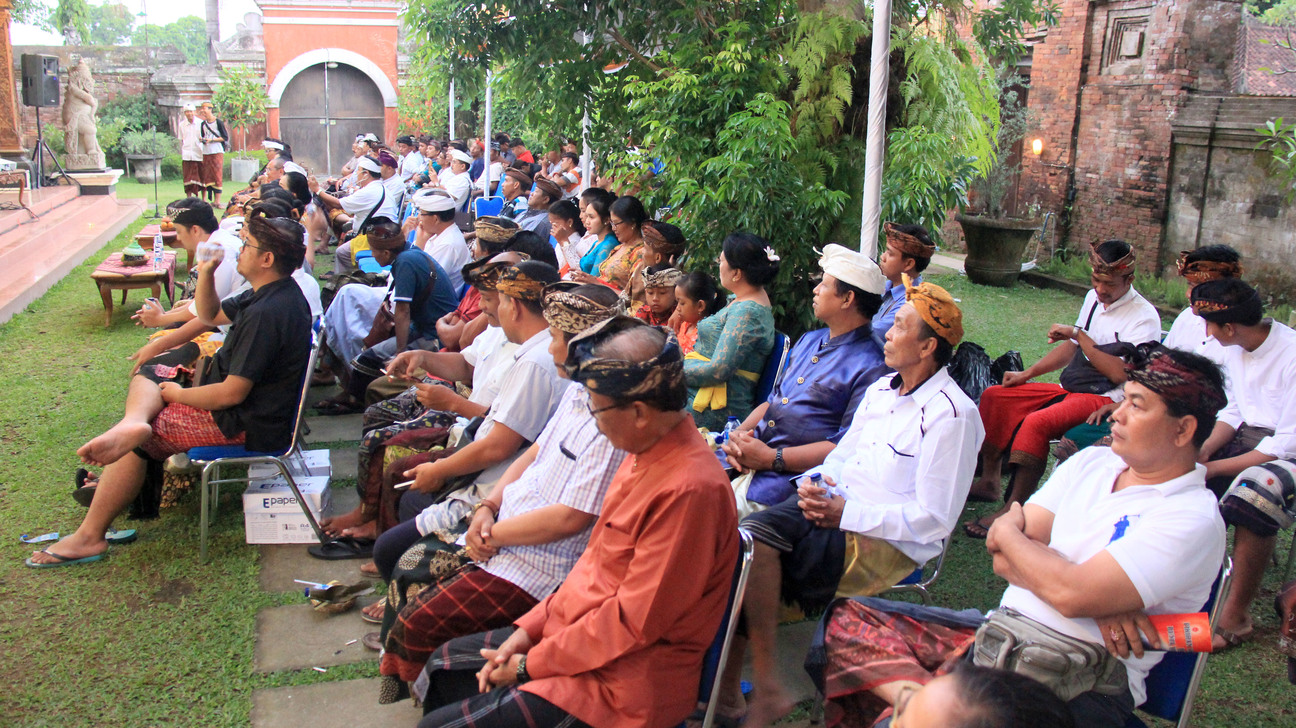 Seen in picture is a section of the public who attended the program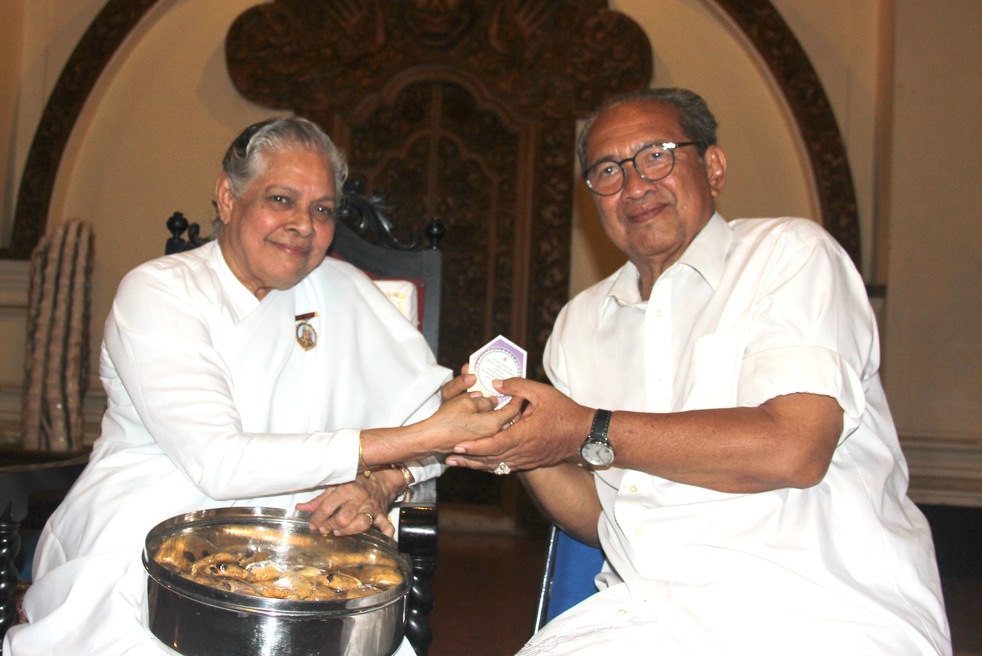 Seen in picture are Bk. Sister Janaki with the former Bupati of Gianyar Bali Mr. A.A. Gde Agung Bharata, S.H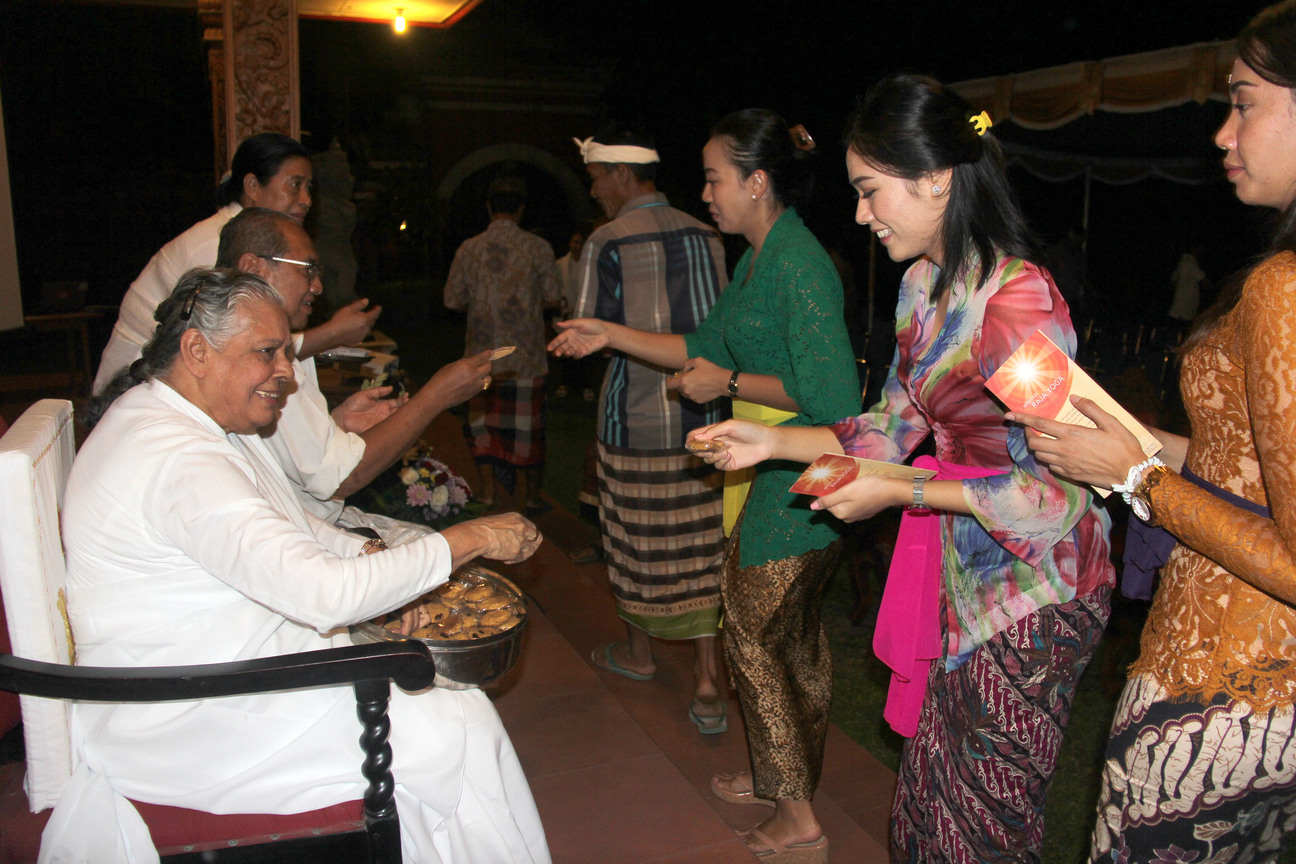 Receiving toli and blessing after the program

Didi Dr Nirmal Kajaria's Visit to Sri Lanka
4 May 2018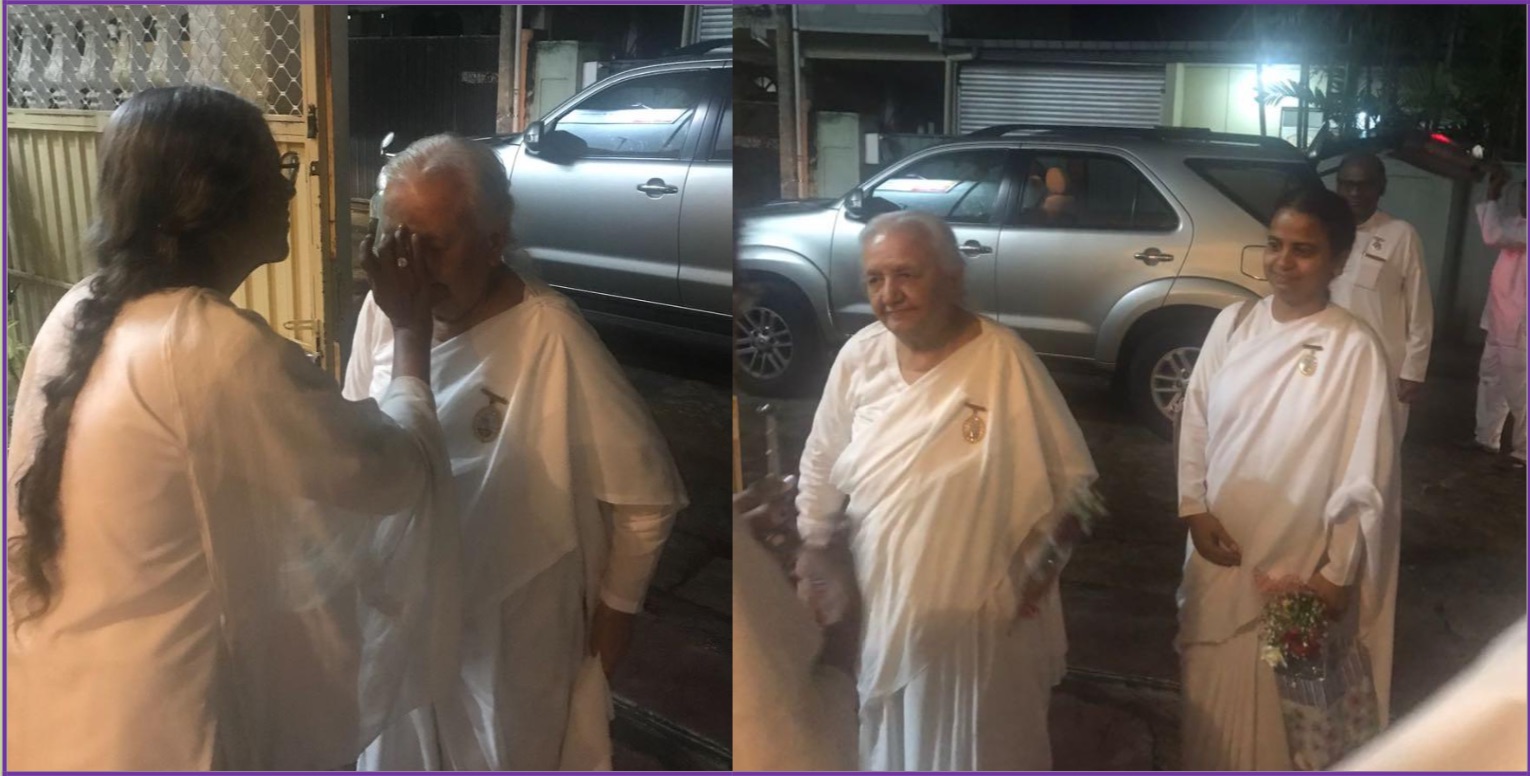 It was our great fortune to begin 2018 Sinhala – Tamil New Year with our divine Didi Dr Nirmala Kajariaji in Sri Lanka. Sister Savita from Madhuban IT Dept., a silent angel accompanied Didi during her tour to Colombo, Jaffna, Batticaloa and Kandy. April 11th night Didi arrived Dehiwala National Coordinating Center and 12th April Satguruvar morning offered special Bhog for the New Year. Colombo family had the fortune of beginning the Traditional New Year with inspirational thoughts after a half day retreat with Didi ji in Dehiwala, the Main Centre. About 230 BKs from Colombo zone took benefit. All received special New Year toli, blessings and spiritual gifts.
Later in the evening, Didi ji along with Br. Ganesh, the National Coordinator and Sr. Savita from IT dept. Shantivan and senior members of the Kotahena BK family laid the foundation stone for new Baba's Room and Store at Kotahena Centre. It was followed by BK class where 130 BKs from Kotahena and nearby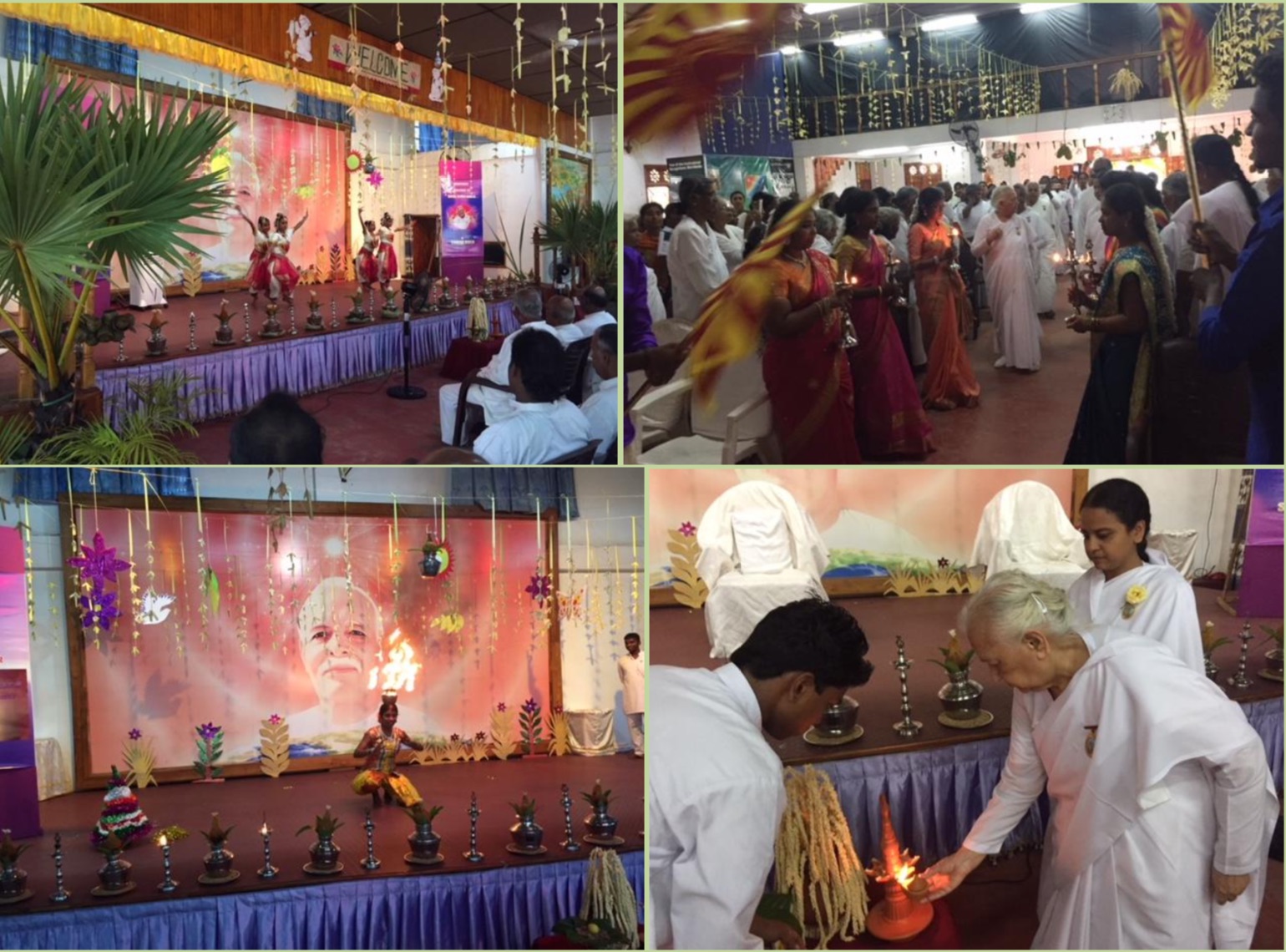 Click here for full report with photos.

Family Get Together with BK Ramlochan bhai and BK Suryamani bhai in Denpasar, Bali, Indonesia
25 April 2018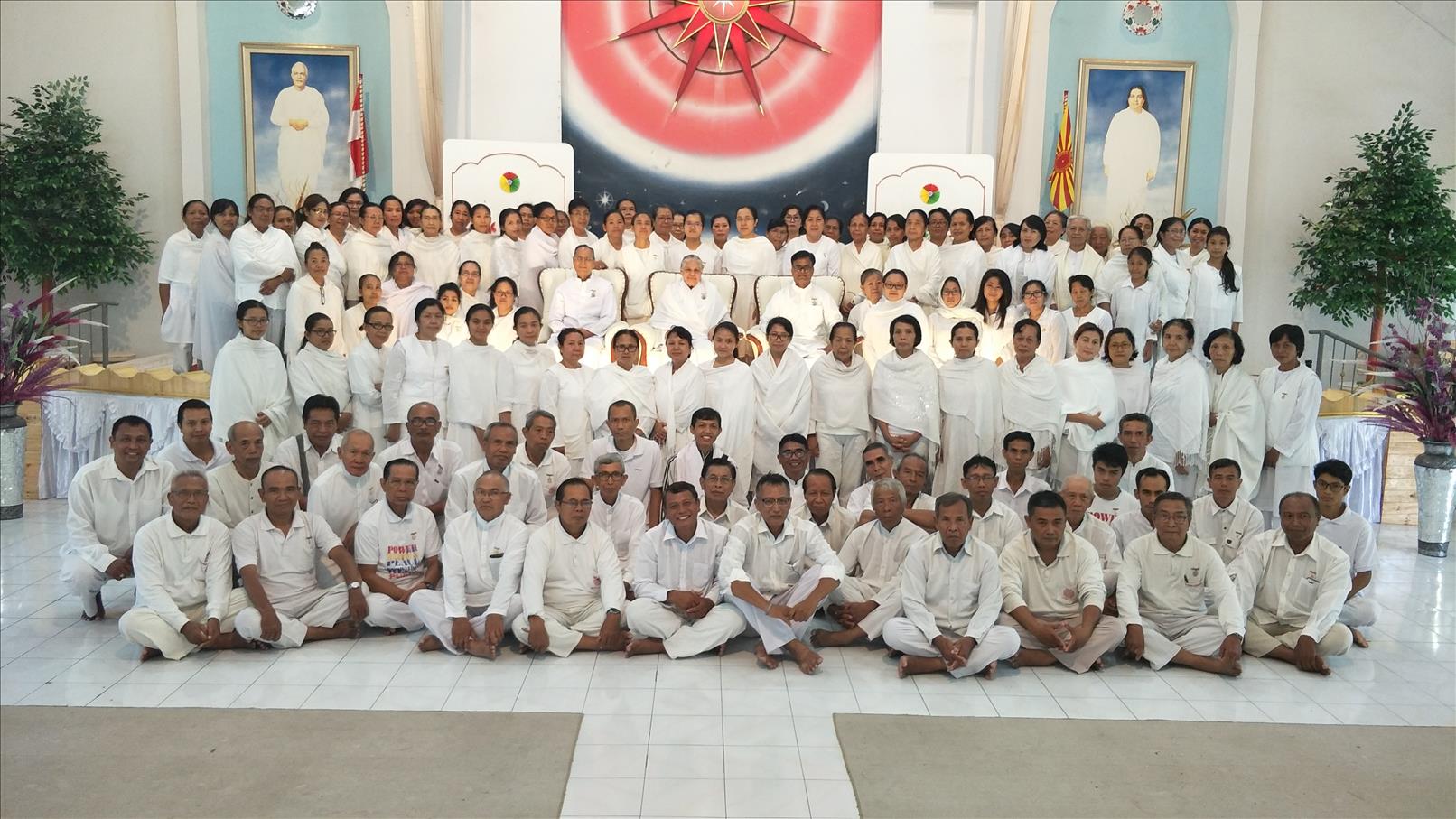 Arround 180 Bks gathered in Denpasar centre, Bali to celebrate the get-together with 2 Madhuban Bk Brothers, Ram Lochan bhai and Suryamani bhai. After murli there was sharing of experience by both brothers and bks sang some songs and kumaris give Balinese dances.
The local Bks were very enthusiastic to listen to the sharing, especially of Dadiji's purusharth, Dadi Jankiji's will power over the body and Dadi Gulzarji's sharing that she had no pain in the body although she was quite ill. Dadi Prakashmaniji's life was very bussy but inspite of all the bussy schedule she gave 75% of her total effort for maintening inner strength, inner power whilst running yagya matters.

Brother Ram Lochan explained that we cannot go to Shiv Baba without Brahma Baba and that we have to have love and regard for both Fathers. Brother Suryamani shared that he was in the media service and recently got involved in reaching out to the visually impaired children.
Thank you Baba, Drama, Dadi, Seniors and all family for your continued blessings and support.

Om Shanti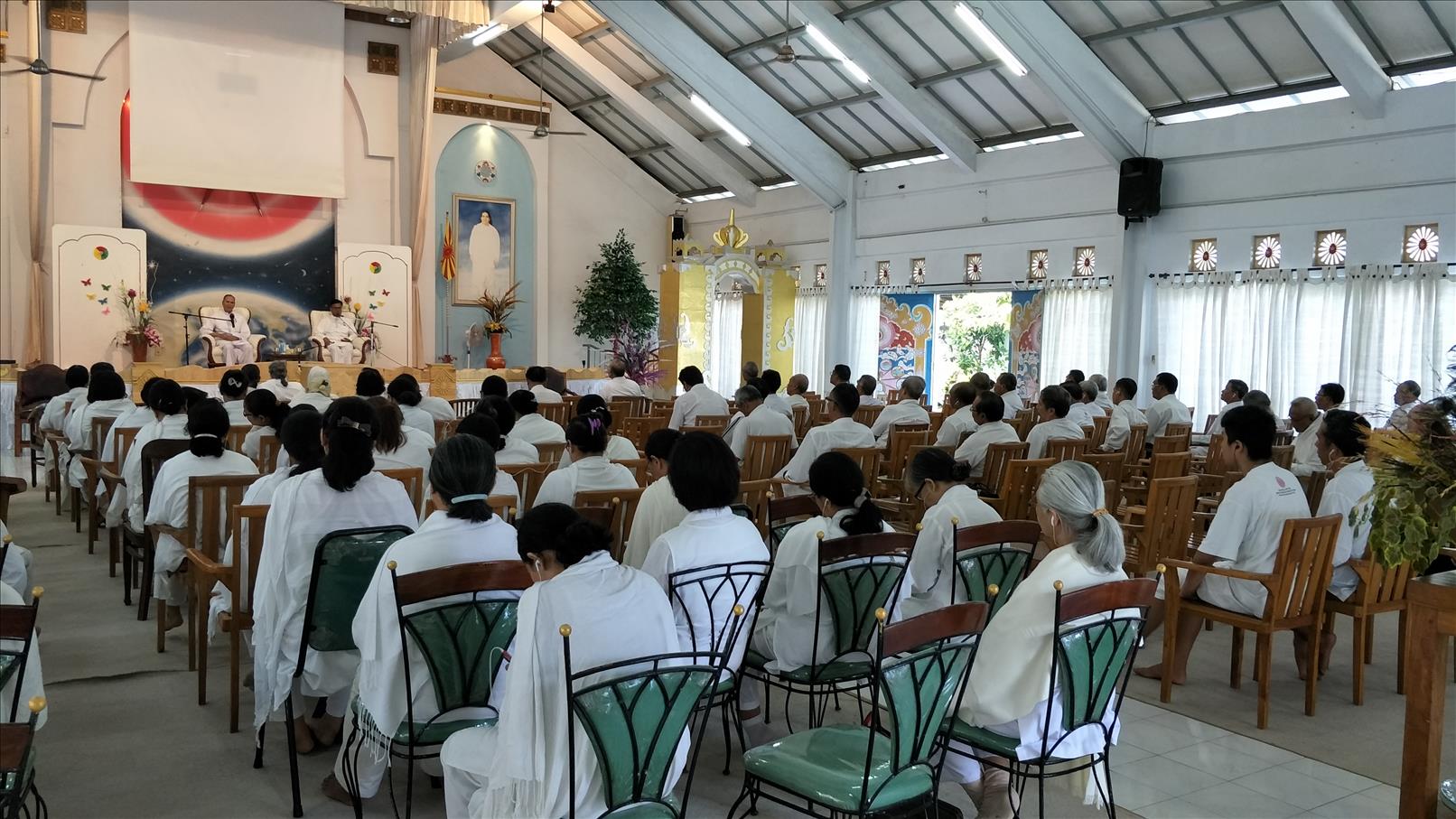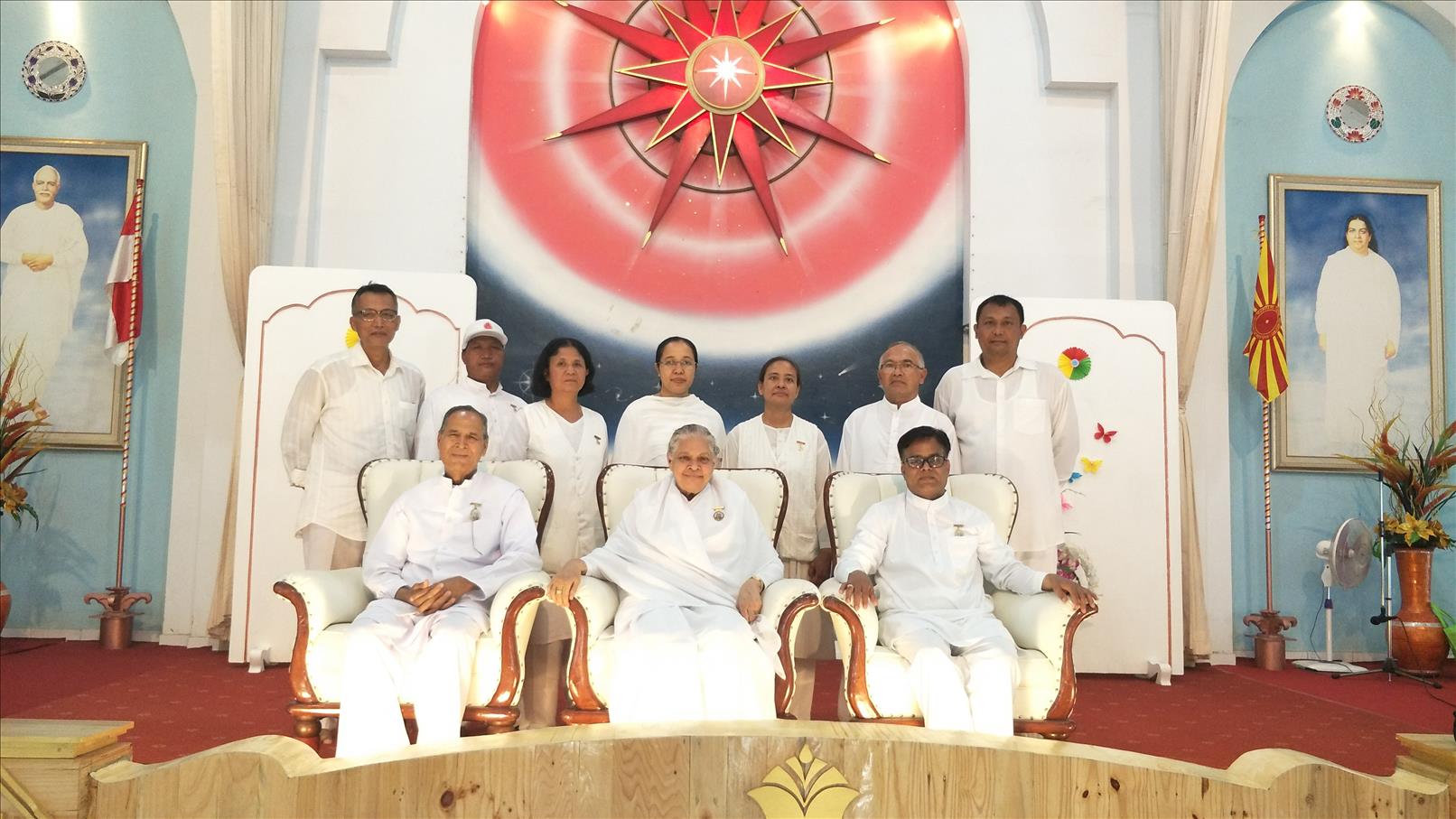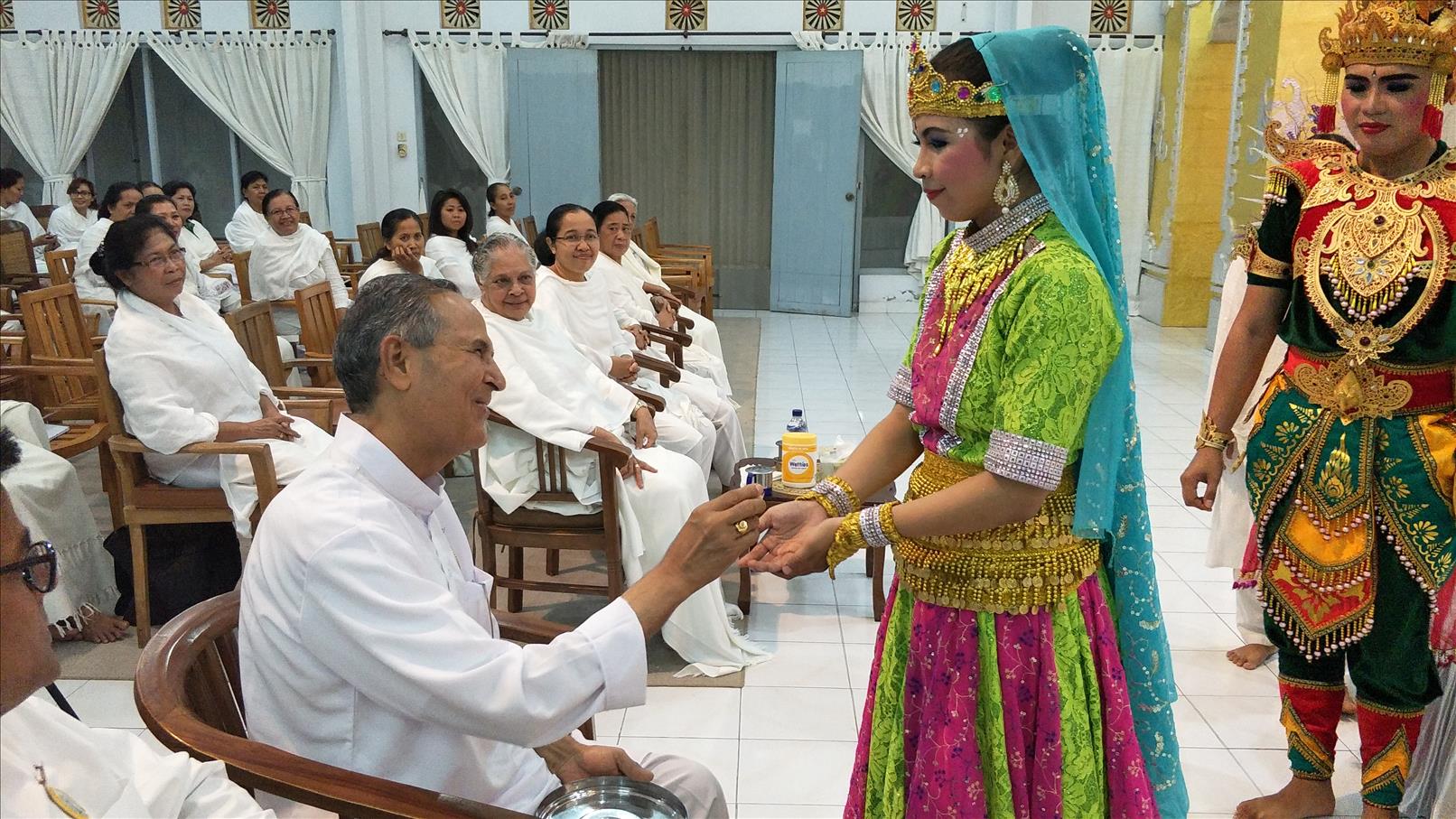 BK Course Book in Braille gifted to the Special School of The Visually Impaired in Bali, Indonesia
25 April 2018
Brahma Kumaris of Denpasar made a visit to Dria Raba School in Denpasar. The Bks were very warmly welcome by the staff there. The headmaster, Mr Drs I Ketut Sumartawan, M.Phil, said that he knows about Brahma Kumaris and he is very happy to get service from them.

Bk Sister Janaki said that the Bks will surely be happy to render any kind of spiritual service if necessary. The 2 brothers from Madhuban, Bk Ram Lochan Bhai and Bk Suryamani Bhai, donated a complete set of Brahma Kumaris course book in Braille to the school. The students were very responsive and happy to receive blessings in braille.
Sister Bk Janaki said that the happiness we experience is not based on the body but the spirit. She said that positive thinking and self respect will definitely help to boost self image and self esteem. Further services will continue to be given.
Om Shanti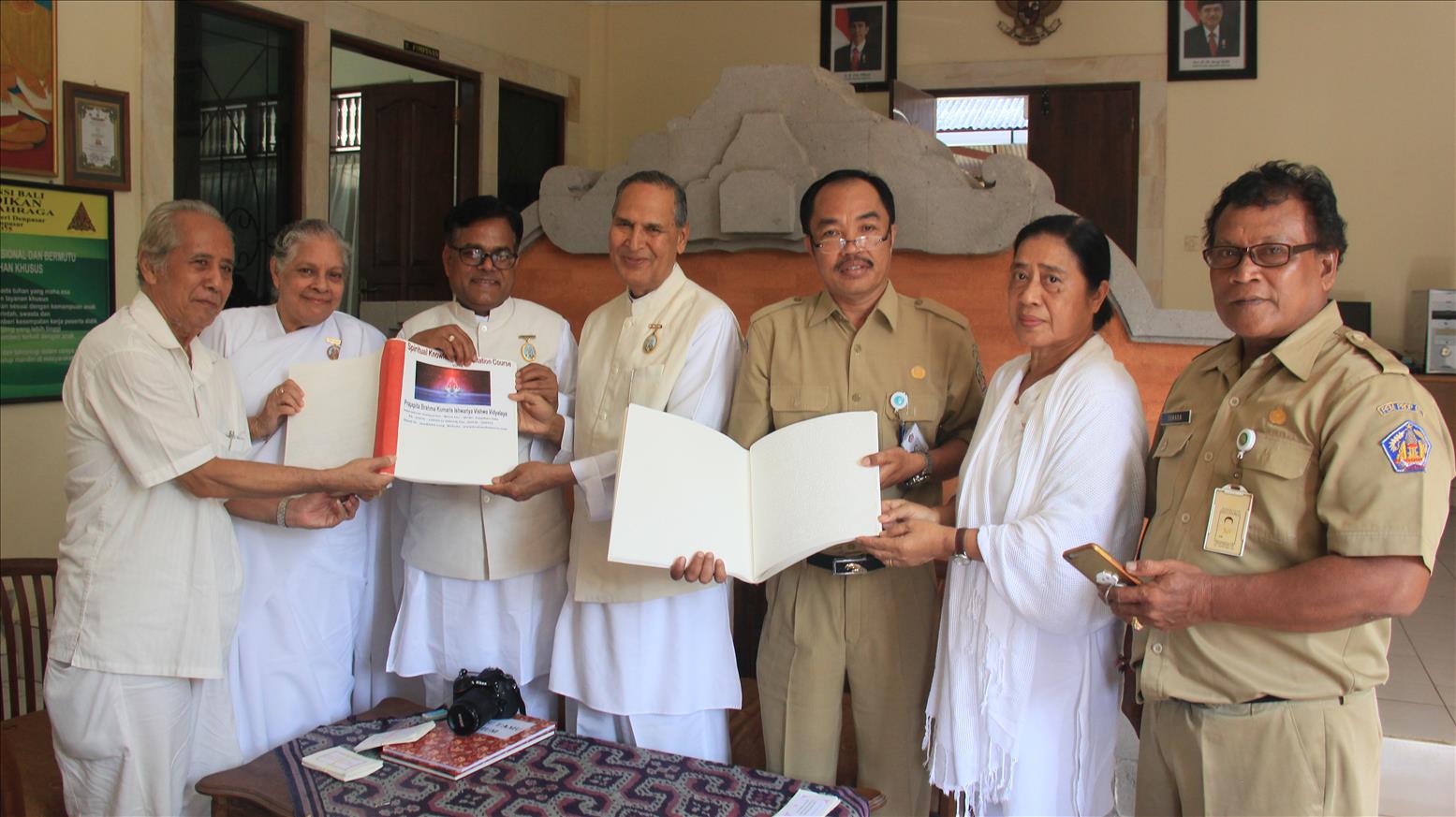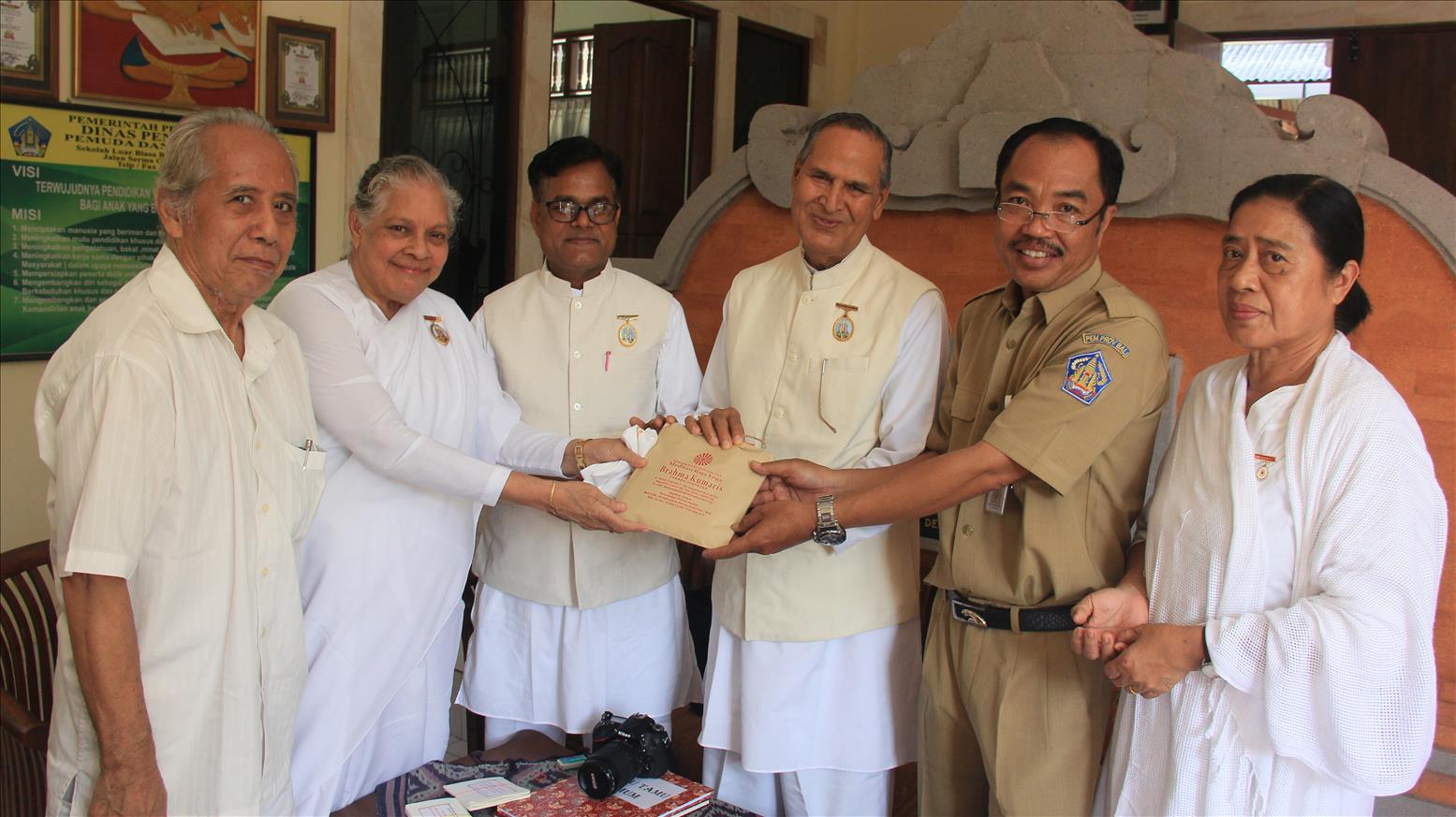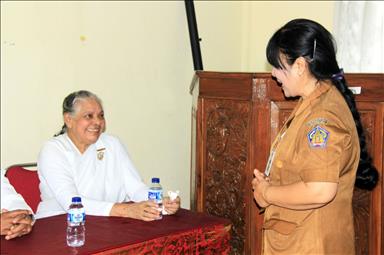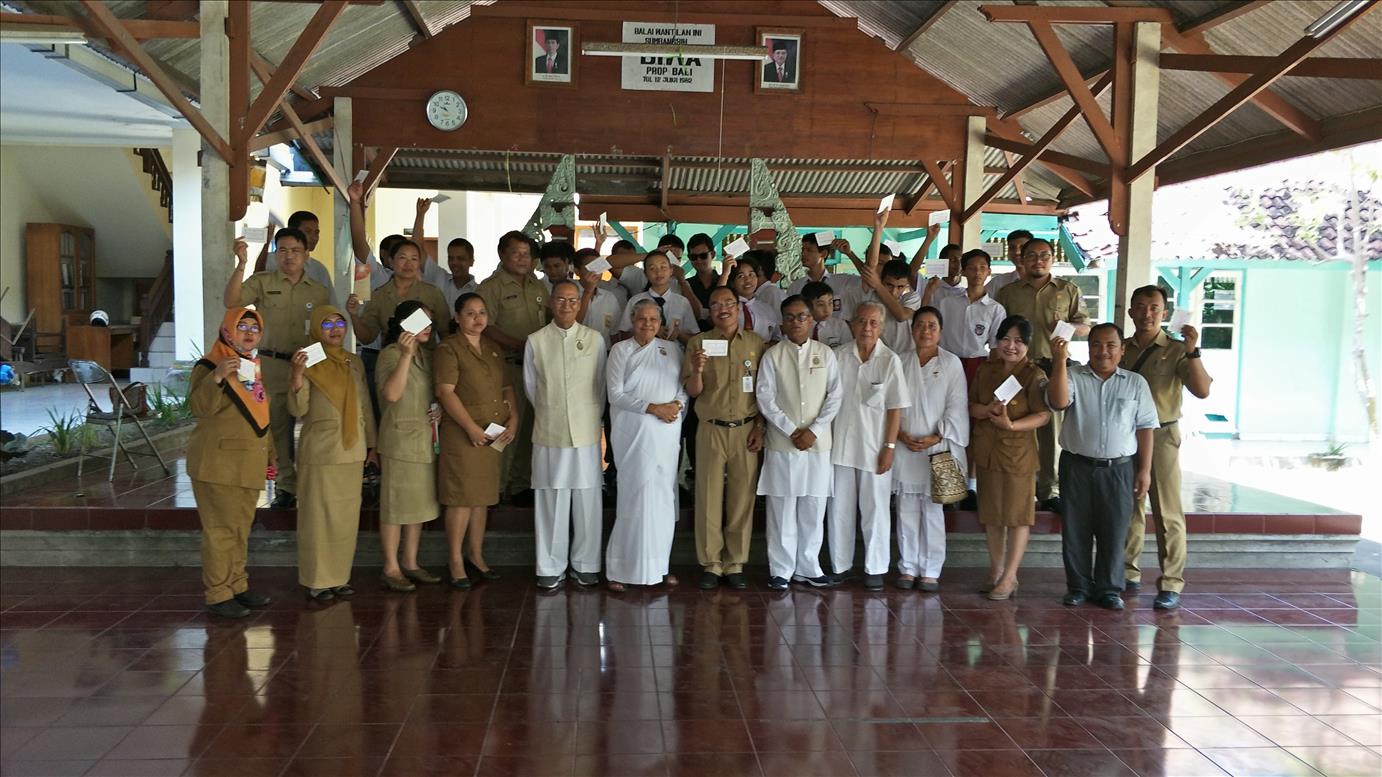 "Connections" - Singapore Emag Issue for February
17 April 2018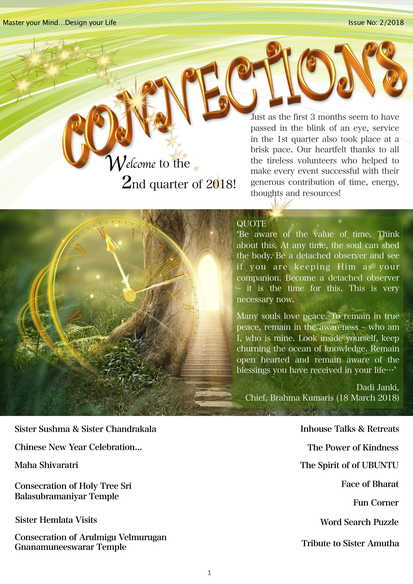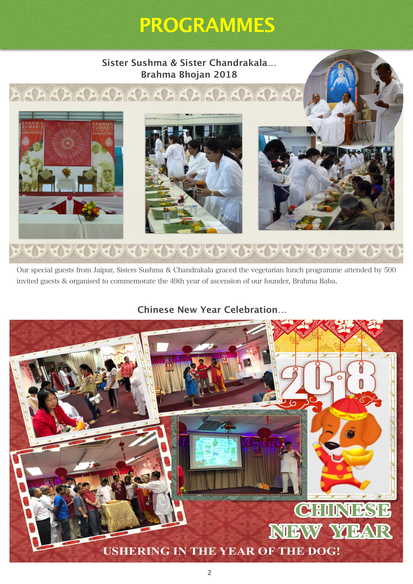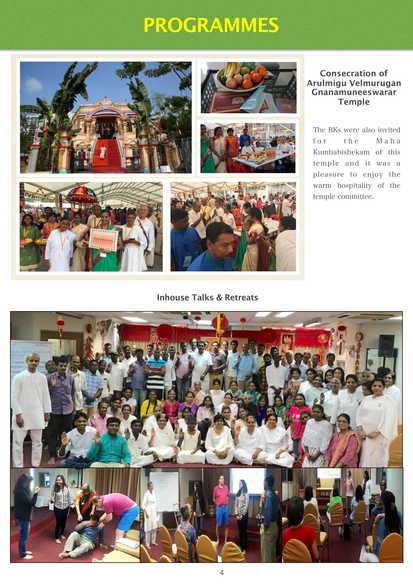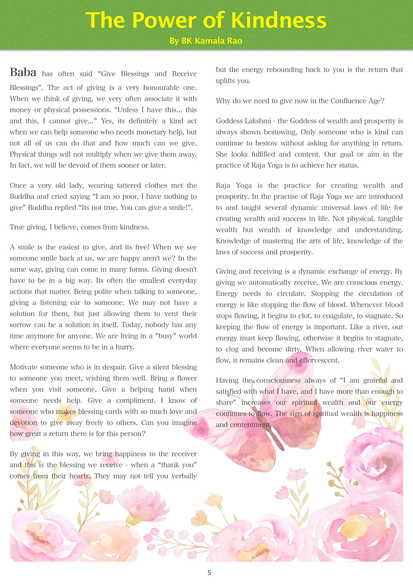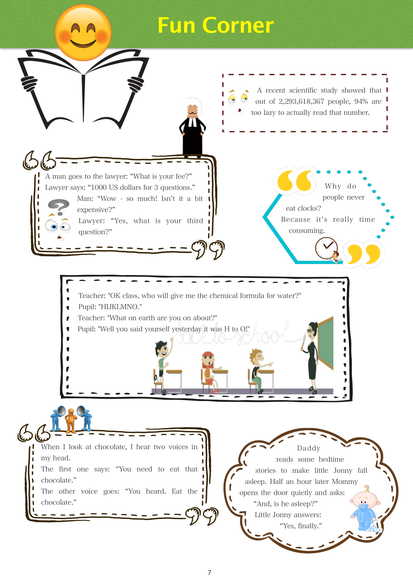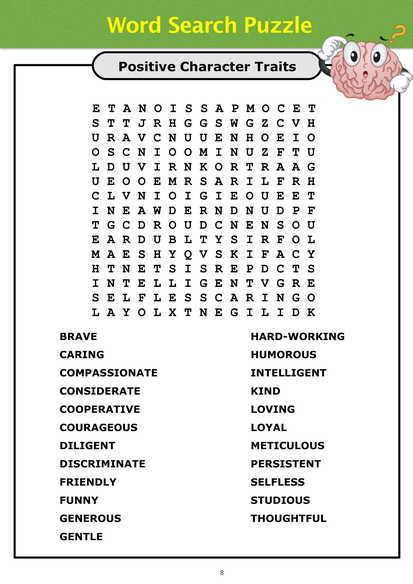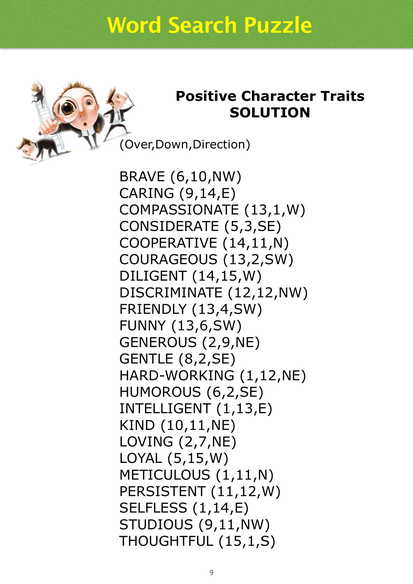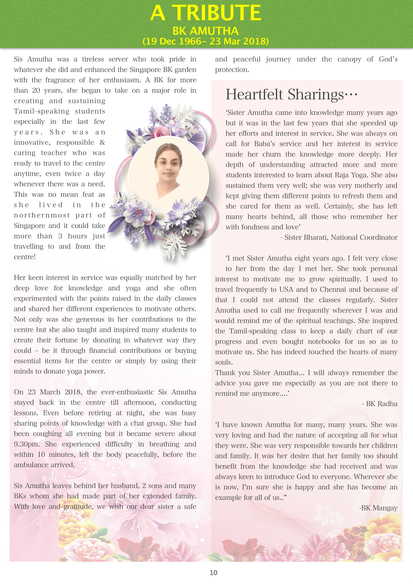 Invitation to First International Hindi Retreat at Asia Retreat Center from 22nd-24th June
12 April 2018
Dear Centre Coordinators,
Om Shanti.

Please find enclosed an invitation to the First International Hindi Retreat which will be held at the Asia Retreat Centre (ARC) in Dengkil, Malaysia
The theme of the retreat is 'Use Everything You Have in a Worthwhile Way and Achieve Success in Your Life'.
The retreat will be held from 22nd June to 24th June 2018.

Link for online registration: https://tinyurl.com/y6wxpm5t
Closing date: 30th May 2018
There will also be the opportunity to extend your stay and participate in the 26th Asian Retreat with Raj Didi, Nepal and Karuna Bhai, Madhuban.
It will be a great opportunity to attend the retreats and receive sustenance from seniors and you will be re-energised, refreshed and empowered through the power of gathering.
Please extend this invitation to those Hindi Speaking students who have been following Brahmin Principles for at least 6 months and interested in attending the retreat.
For further enquiry, please send an email to meera.nagananda@my.brahmakumaris.org
In Baba's sweet yaad,
BK Meera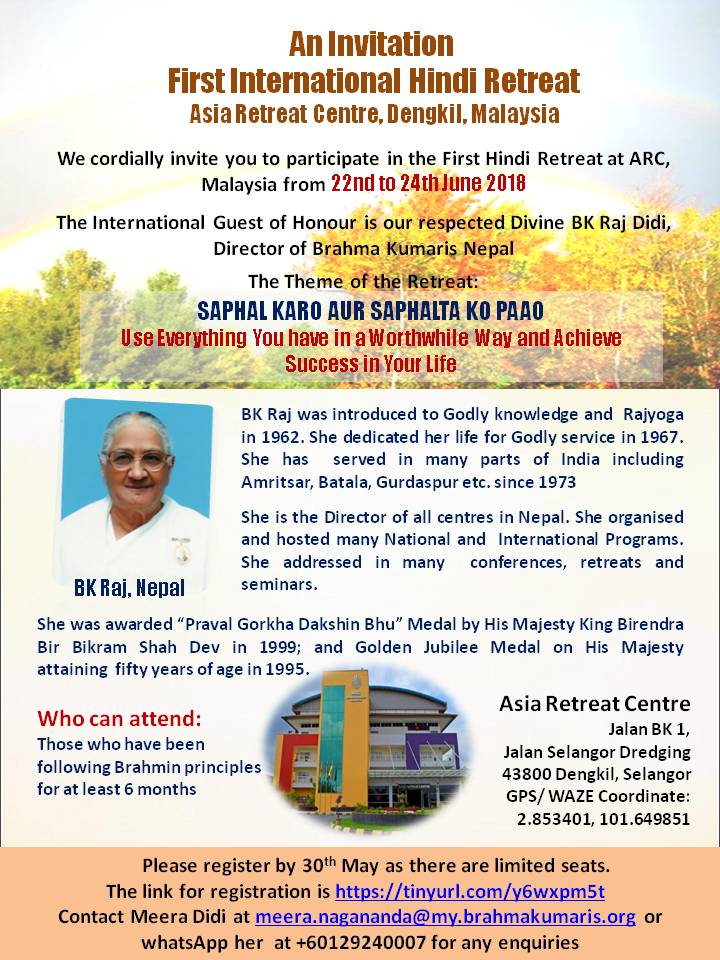 Serving the Tourist Guides - News from Bali, Indonesia
25 February 2018
The Indonesian Tourist Guides Association (Spanish Division ) Bali, held their annual general meeting in Barong Bale Kulkul Hall Gianyar, Bali. Among the many items in the day long meeting was a spiritual talk. For this The Tourist Guides Association contacted the Brahma Kumaris of Denpasar to give a spiritual talk to the local tourist guides. More than a hundred tourist guides were present.

Bk. Sister Janaki met this group and told the group that cooperation and excellence in service were necessary to attract more tourists to Bali. We are all souls and we need to work together as brother souls of one family. If there was this family feeling then peace and harmony among the tourist guides can attract more tourists. The talk lasted for 45 minutes and the guides were very happy to meet Bk. Sister Janaki and listen to her talk.
At the end of the talk all present were given blessings and brochures. Many showed interest to come to the centre to get more information on spiritual education. Some also said that they were happy to take the basic 7 days course in Raja Yoga. Om Shanti

Warmest Regards
In Baba's Yaad
Bk. Janaki