Madhuban News
Madhuban News
'What is the Real Form Of God' : All India Saints Conference Concludes in Shantivan
28 June 2022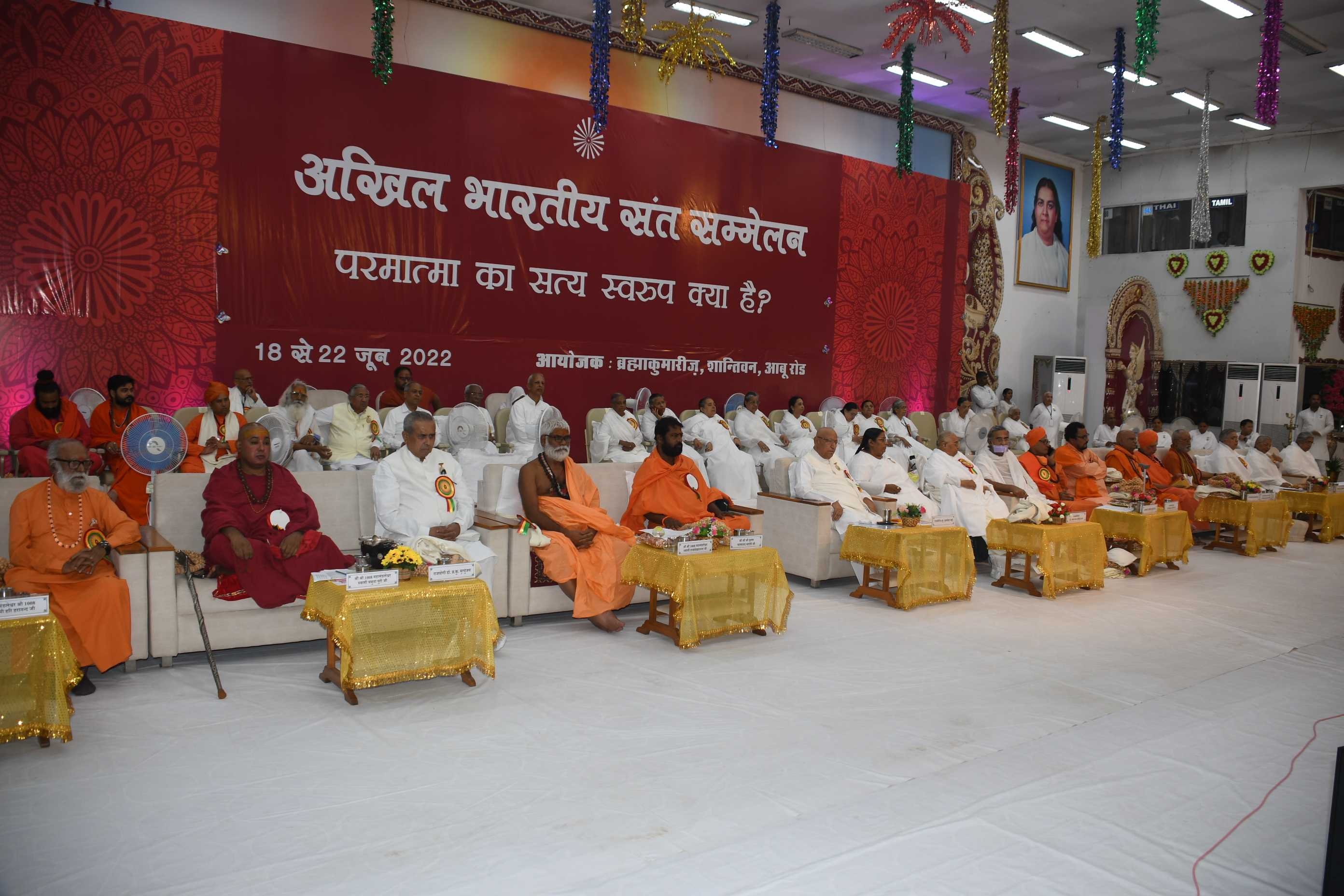 SANT SAMAGAM ON "BUILDING A GOLDEN INDIA THROUGH GITA GYANAMRIT"
Abu Road( Rajasthan ): The Brahma Kumaris held an All India Saints Conference on the topic ' What is the Real Form Of God' at Diamond Hall in Shantivan. Many prominent saints from all over the country gathered there to pray for World Peace, Unity and Camaraderie.
Honorable PM of India, Narendra Modi, also sent a message on this occasion. He wished success for the initiative. We must strive for the progress of this Nation, while satisfying all spiritual quests. Thus All India Saints Conference By Brahma Kumaris will showcase the real spiritual culture of Bharat to the entire world.
Dadi Ratanmohini, Chief of Brahma Kumaris, said that this whole world is one family. We are only separate in form, but that is not our real identity. The Supreme Father gives us our real identity of being soul conscious. In that aspect, we are all brothers. Rajyoga can bring transformation in our nature.
Shri Krishna Charananand Bharati Maharaj of Eluru, Andhra Pradesh, said that one can recognize the strength of the spiritual knowledge and tradition of Bharat, when one sets foot in the Brahma Kumaris premises. God consciousness prevails here. He congratulated the Brahma Kumaris for holding this conference.
Swami Rajashekharanand of Shankar Shakti Ashram in Vrindavan, said that peace and harmony are needed the most in the world today. For this, recognizing the true form of God is essential. If we can follow the 'One World One Family' spiritual principle, inequality will vanish from this world. A light will emerge from Brahma Kumaris in Mount Abu, that will enlighten the whole world. This saints' conference is the basis of that. There is no contradiction in the definition of God given by the Brahma Kumaris. We all must try for world peace.
BK Brij Mohan, Additional Secretary General of Brahma Kumaris, said that the aim of this conference is to know the real nature of God. All sorrow is because we have forgotten Him.
Acharya Arvind Muni from Rajpura said that news of violence disturbs us daily. We need to create such an atmosphere where everyone recognizes the real nature of God.
Mahamandaleshwar Shri Premanand Giri from Sanyas Ashram Mumbai, said that the sacrifice and penance of the Brahma Kumaris sisters is illuminating the whole world. God is Shiva, the Supreme Father, this is indisputable. The Brahma Kumaris Organization had spread all over the world. This testifies to the truth of its ideals.
BK Mruthyunjaya, Executive Secretary of Brahma Kumaris, BK Pushpa, Incharge of Pandav Bhawan in Delhi, BK Manorama, Incharge of Religion Wing of RERF, BK Ramnath, Headquarters coordinaror of Religions Wing, also expressed their views.
BK Mohini, Additional Chief Administrator of Brahma Kumaris said that we are all children of one God. Therefore, the entire human society should make itself superior by adopting ideal values in life with the introduction of itself and God. The present time is the end of Kali Yuga and the beginning of Satya Yuga. That's why the timing is very important.
Acharya Dr. Lokesh Muni, president of the Vishwa Ahimsa Parishad said that in today's time, everyone is in great need of meditation and Ayurveda. The BK organization is giving the message of humanity.
Jagadguru Suryacharya Swami Krishnadevanand Giri Ji Maharaj of Dwarka Juna Akhara, said that the murli of Brahma Kumaris teaches the art of living.
Swami Dharmdev Maharaj of Haridwar, while glorifying Madhuban said that from here the path of Vaikunth would be decided. Those who are called Raj Yogis or Rajyoginis are diamonds. It is through them that the message of God is reaching the whole world.
BK Nirwair, General Secretary of Brahma Kumaris said that our culture is our identity. To maintain this, meditation and Rajyoga should be adopted in life.
Many eminent saints including Shankaracharya Someshvaranand Saraswati Ji Maharaj of Karnataka, Shri Panchayati Udasi Akhara Pataudi, Shrimat Jagadguru Vishwakarma Maha Sansthan, Savitri Peeth, Kashimath also expressed their views.
Om Birla, Speaker of Lok Sabha, Additional Chief Administrator of Brahma Kumaris BK Jayanti from London, also sent their good wishes.
International level Hindi service organization Vikramshila Hindi Vidya Peeth honored Rajyogini BK Usha with Vidya Vachaspati and BK Vivek with Vidya Sagar Honorary Award.
News in Hindi:
विश्व शांति और सद्भाव के लिए परमात्मा के सत्य स्वरूप को पहचानना जरूरी –स्वामी राजशेखरानन्द
प्रधानमंत्री नरेन्द्र मोदी ने कहा कि सबकी जिज्ञासाओं का समाधान कर राष्ट्र की प्रगति जरूरी
आबूरोड। परमात्मा का सत्य स्वरूप क्या है विषय पर अखिल भारतीय संत सम्मेलन का ब्रह्माकुमारीज संस्थान के शांतिवन में आगाज हो गया। देशभर से पहुंचे प्रतिष्ठित संत समाज ने खुले मन से पूरे विश्व में शांति, सौहार्द और एकता की कामना की।
शंकर शक्ति आश्रम वृंदावन महामंण्डलेश्वर श्रीश्री 1008 स्वामी राजशेखरानन्द जी ने कहा कि आज पूरे विश्व में शांति और सद्भाव की अति आवश्यकता है। इसके लिए परमात्मा के सत्य स्वरूप को पहचानना जरूरी है। यदि एक परमात्मा और एक परिवार का सिद्धांत प्रतिपादित हो जाये तो निश्चित तौर पर पूरे विश्व में असमानता समाप्त हो जायेगी। वे अखिल भारतीय संत सम्मेलन के उदघाटन में बोल रहे थे।
उन्होंने कहा कि ब्रह्माकुमारीज संस्थान के शांतिवन से एक लौ निकलेगी जो पूरे विश्व को आलोकित करेगी। यह संत सम्मेलन उसकी नींव है। ब्रह्माकुमारीज संस्थान का ज्ञान और परमात्मा के पहचान की परिभाषा में कोई विरोधाभास नहीं हैं। हम सबको मिलकर विश्व शांति का प्रयास करना चाहिए।
इस अवसर पर ब्रह्माकुमारीज संस्थान की मुख्य प्रशासिका राजयोगिनी दादी रतनमोहिनी ने कहा कि पूरा विश्व एक परिवार है। हम केवल शरीर के रूप में बंटे हैं। परन्तु हमारी वह पहचान नहीं हैं। परमात्मा शिव ने हमारी पहचान आत्मा के रूप में दी है। इसलिए हम आत्मा के रूप में भाई-भाई है। राजयोग ध्यान से ही हमारे जीवन में बदलाव आयेगा।
येल्लुरू आन्ध्र प्रदेश से आये यग्यनवालय राजाश्रमम के पीठाधिपति श्रीश्रीश्री कृष्ण् चरणानन्द भारती जी महाराज ने कहा कि ब्रह्माकुमारीज संस्थान में प्रवेश करते ही यह एहसास हो जाता है कि भारतीय संस्कृति और आध्यात्मिक ज्ञान में कितनी ताकत है। यहा चारों ओर परमात्मा ही परमात्मा नजर आता है। मैं इस सम्मेलन में बुलाने के लिए ब्रह्माकुमारीज संस्थान को बधाई देता हूॅं।
कार्यक्रम में ब्रह्माकुमारीज संस्थान के अतिरिक्त महासचिव बीके बृजमोहन ने कहा कि इस सम्मेलन को बुलाने का एक ही मकसद है कि परमात्मा के सत्य स्वरूप को पहचाना जाये। क्योंकि हम सब एक ही परमात्मा के बच्चे हैं। इसको भूलने के कारण ही तमाम विषमतायें पैदा हो रही हैं।
समारोह में राजपुरा से आये आचार्य अरविन्द मुनी ने कहा कि आज हिंसा की खबरें विचलित करती हैं। ऐसे में जरूरी है कि हम एक ऐसे माहौल का निर्माण करें ताकि विश्व में शांति हो और परमात्मा की पहचान हो।
संन्यास आश्रम मुंबई से आये महामंडलेश्वर श्री प्रेमानन्द गिरी जी ने कहा कि ब्रह्माकुमारीज बहनों की त्याग और तपस्या पूरे विश्व को आलोकित कर रही है। परमात्मा शिव बाबा है इसमें कोई दो राय नहीं है। पूरे विश्व में यह संस्थान फैल गया है इसी सिद्धांतों के साथ यह इसका प्रमाण है।
इस कार्यक्रम में ब्रह्माकुमारीज संस्थान के कार्यकारी सचिव बीके मृत्युंजय, दिल्ली पांडव भवन की प्रभारी बीके पुष्पा, धार्मिक प्रभाग की अध्यक्षा बीके मनोरमा तथा मुख्यालय संयोजक बीके रामनाथ ने भी अपने अपने विचार व्यक्त किये।
प्रधानमंत्री ने भेजा संदेश: देश के प्रधानमंत्री नरेन्द्र मोदी ने संदेश भेजकर संत सम्मेलन की सफलता की कामना की है। उन्होंने कहा है कि लोगों की जिज्ञासाओं का समाधान कर राष्ट्र प्रगति के लिए प्रयास करना है। मुझे विश्वास है संत समाज इस सम्मेलन से पूरे विश्व में भारतीय संस्कृति की झलक जायेगी।

इन्होंने भी दी शुभकामनाएं: लोक सभा अध्यक्ष ओम बिड़ला, ब्रह्माकुमारीज की अतिरिक्त मुख्य प्रशासिका बीके मोहिनी, बीके जयंती ने भी लंदन से संदेश भेजा। कार्यक्रम का संचालन बीके आशा ने किया।
अंतरराष्ट्रीय स्तर की हिंदी सेवी संस्था विक्रमशिला हिंदी विद्या पीठ द्वारा राजयोगिनी बीके उषा को विद्या वाचस्पति व बीके विवेक को विद्या सागर मानद सम्मान से विभूषित किया।|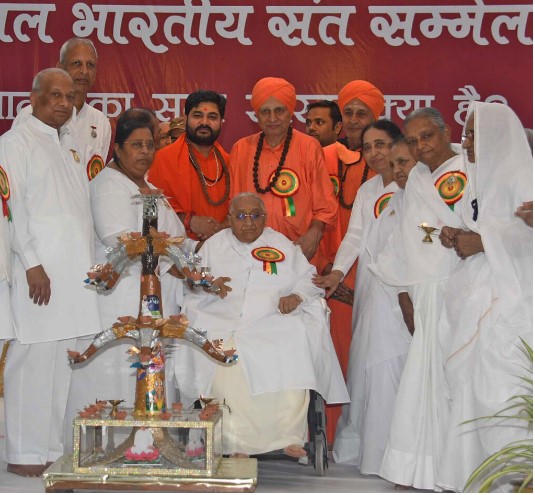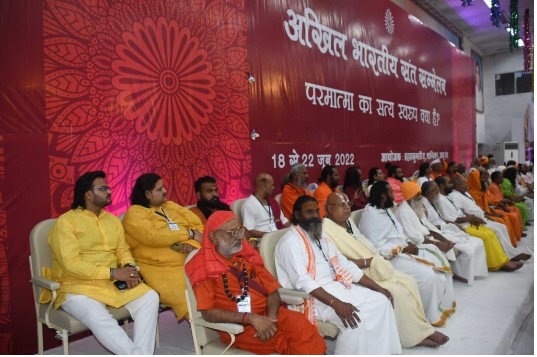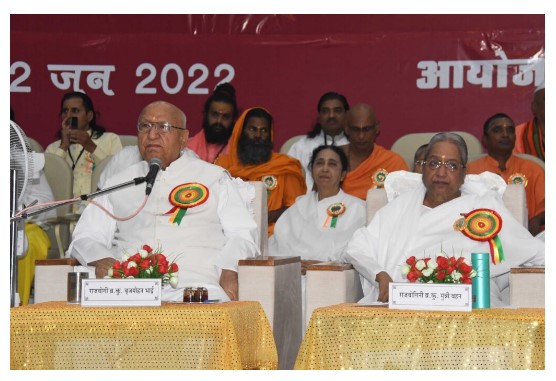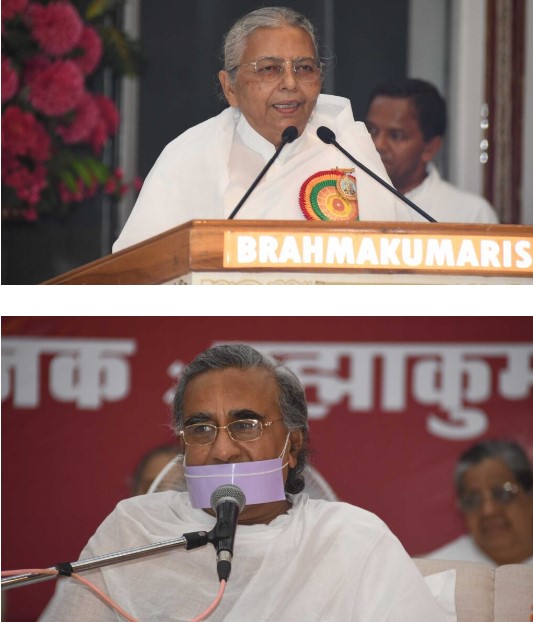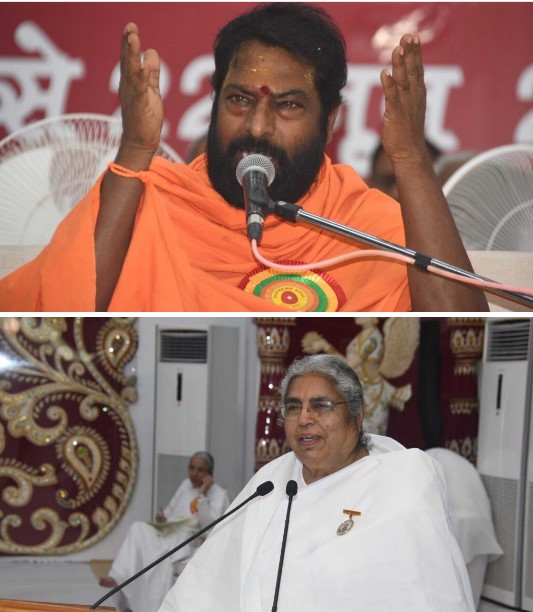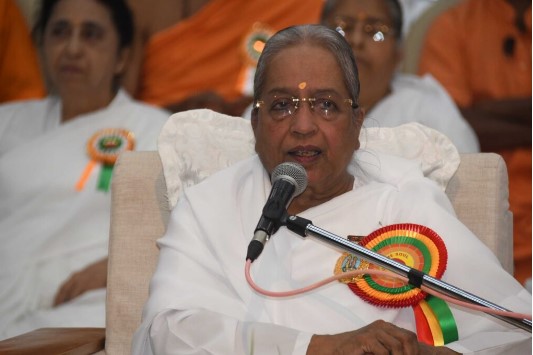 Education Wing: Workshop cum Training on "Rajyoga Thought Laboratory" (राजयोगा थॉट लेबोरेटरी का प्रशिक्षण) - 1st to 3rd July, 2022 at Shantivan
17 June 2022
Dear Divine Family, Greetings of Peace.

We are pleased to inform you that we are organizing a 3-day Workshop cum Training on Rajyoga Thought Laboratory from 1st to 3rd July, 2022 at Shantivan Campus.

Rajyoga Thought Laboratory (RTL) is a unique concept aimed at students/ faculty staff of Colleges/Universities. Three RTL are currently running in India – JECRC, Jaipur, Northcap University, Gurgaon and Lucknow University, Lucknow. The Education Wing has recently built another RTL at NIT, Kurukshetra.

The idea of Rajyoga Thought Laboratory is to train participants on how to cultivate positive and creative thoughts with the use of certain spiritual tools of Rajyoga Meditation which includes positive thinking, visualization, self-reflection and understanding in depth the values of Love, Peace, Patience, Compassion, Cooperation and so on.

The training will cover the following aspects:
How to Establish such Laboratories in Colleges/Corporates?

Workshops on Spirituality and Values

Secular way of Giving Godly Knowledge

How to Organise Faculty or Student Development Programmes?
The training schedule is as follows:
Date of Arrival: 30th June, 2022

Dates of Training: 1st, 2nd, 3rd July, 2022

Date of Departure: 4th July, 2022
Eligibility criteria:
Surrendered sisters/brothers under 45 yrs are invited

Sisters can also nominate other BK brothers/sisters (who are minimum Post Graduate; age under 45 yrs and well-versed in English, Hindi and local language)
Kindly send your biodata at:
Email: rajyogathoughtlab@gmail.com
(we will shortlist the entries after which you can register)
Contact Details: BK Chitra (+91 9252011765)
------------------------------
------------------------------
-------------------------
प्रिय दैवी भाई-बहनें,
ईश्वरीय स्नेह-सम्पन्न याद स्वीकार करना जी,

अत्यंत हर्ष की बात है कि दिनांक 1 से 3 जुलाई, 2022 तक शांतिवन परिसर में Rajyoga Thought Laboratory पर तीन दिवसीय प्रशिक्षण और वर्कशॉप कार्यक्रम का आयोजन किया जा रहा है।

Rajyoga Thought Laboratory (RTL) ब्रह्माकुमारीज़ के एज्युकेशन विंग द्वारा कॉलेजों/विश्वविद्यालयों के छात्रों एवं शिक्षकों के प्रति सेवाओं के उद्देश्य से तैयार किया गया अपने आप में एक अनोखी संकल्पना है, जिसे वर्ष 2017 में साकार स्वरुप प्रदान किया गया। वर्तमान समय, भारत के JECRC, जयपुर; नॉर्थकैप विश्वविद्यालय, गुड़गांव और लखनऊ विश्वविद्यालय, लखनऊ में चलाया जा रहा है। शिक्षा प्रभाग ने हाल ही में NIT, कुरुक्षेत्र में एक और RTL का निर्माण किया है।

Rajyoga Thought Laboratory प्रतिभागियों को सकारात्मक और रचनात्मक विचारों तथा आध्कोयात्मिक मूल्यों को विकसित करने के लिए प्रशिक्षित करता है।
प्रशिक्षण में निम्नलिखित पहलुओं को शामिल किया जाएगा:
महाविद्यालयों/कंपनीज़ में ऐसी प्रयोगशालाएँ कैसे स्थापित करें?

अध्यात्म और मूल्यों पर कार्यशाला

ईश्वरीय ज्ञान देने का धर्मनिरपेक्ष विधि

फेकल्टी या छात्र के विकास हेतु कार्यक्रम कैसे आयोजित करें?
प्रशिक्षण कार्यक्रम इस प्रकार है:
आगमन की तिथि: 30 जून, 2022

प्रशिक्षण की तिथियाँ: 1, 2, 3 जुलाई, 2022

प्रस्थान की तिथि: 4 जुलाई, 2022
Rajyoga Thought Laboratory के प्रशिक्षण कार्यक्रम के लिए योग्य प्रतिभागी:
45 वर्ष से कम आयु के समर्पित बहनों और भाइयों को आमंत्रित किया जाता है

टीचर्स अन्य बीके भाइयों और बहनों को भी भेज सकती हैं (जो पोस्ट ग्रेजुएट हो, 45 वर्ष से कम आयु तथा अंग्रेजी, हिंदी और स्थानीय भाषा को अच्छी तरह से जानते हो)
कृपया अपना बायोडाटा निम्नलिखित ईमेल पर भेजें:
Email: rajyogathoughtlab@gmail.com
(हम प्रतिभागियों को शॉर्टलिस्ट करेंगे जिनके बाद वह रजिस्ट्रेशन कर सकते हैं)
संपर्क: बीके चित्रा (+91 9252011765)
ईश्वरीय सेवाओं में,
बी.के. मृत्युंजय
कार्यकारी सचिव, ब्रह्माकुमारीज़
माउंट आबू, राजस्थान

BK Shivani Behn - Good Vibes Good Life (श्रेष्ठ प्रकंपन श्रेष्ठ जीवन) on Saturday, 4th June at 11 am IST
3 June 2022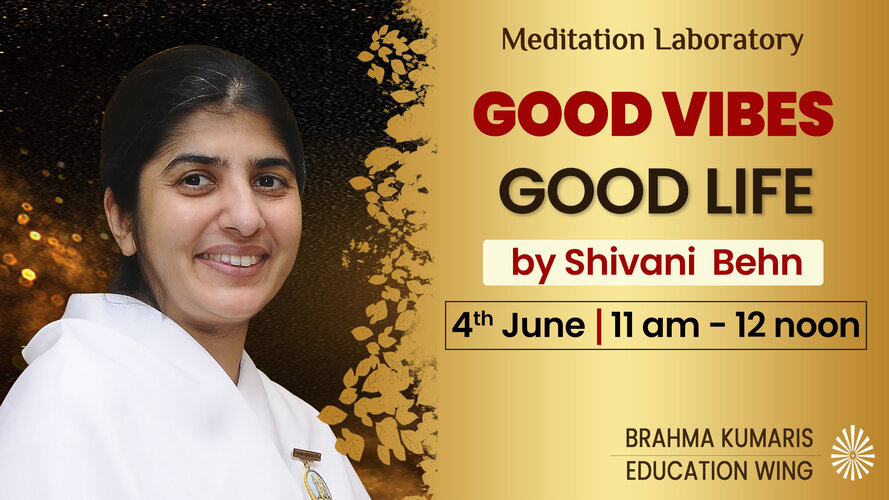 Dear All,
We invite you to a special Online Session by BK Shivani Behn, Motivational Trainer
Date: Saturday, 4th June II 11am to 12 noon (10:30 pm PST on Friday, June 3rd)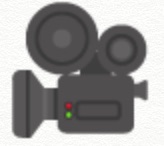 YouTube Live Link: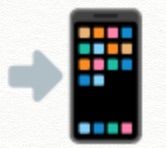 Join Zoom Meeting:
https://omshanti.zoom.us/j/95675020272
Meeting ID: 956 7502 0272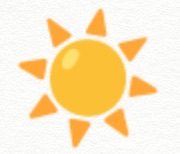 Join WhatsApp Group: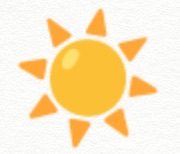 Join Telegram Group: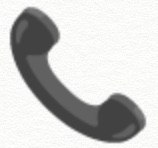 +91 7597545115
Note: Zoom Translation in Telugu, Tamil & English available but no translation available on the YouTube replay.
Organizer: Brahma Kumaris & Education Wing
Warm Regards,
Dr. BK Mruthyunjaya
Chairman, Education Wing
Brahma Kumaris, HQ, Mount Abu

Peace News Team Features MBBS students who fled Ukraine receiving Spiritual Sustenance in Faridabad
1 June 2022
Dear Global Family, Om Shanti and Greetings of peace from Godlywood Studio.
A special program was organized by Brahma Kumaris in Haryana, India to provide spiritual sustenance to MBBS students who recently fled the Ukraine-Russia war.
Please find the link to the "special news" prepared by the Peace News Team.
We hope you enjoy the video and share it with your near, dear, and loved ones.
Thank you.
IBY, Best wishes
OCC Team
Overseas Communications Center
Godlywood Studio, Shantivan

Message from Madhuban
30 May 2022
Dear Centre Coordinators,
Dr Partpap, Superintendent of Global Hospital and Research Centre, has informed us that Dr Shrimant Sahu has resigned from GHRC. Dr Shrimant has served at the hospital with dedication and love since its opening in 1991 and initiated several worthwhile projects including 'Goodbye Diabetes' which benefited many across India and the world. He has now left Mt Abu to be in Raipur with another organisation.
Br Karuna, Head of Multi Media for the Brahma Kumaris, has sent us all a request that we should always speak of personalities and other organisations with positive feelings and respect. It is very important to observe this since everything in the world today can very easily become viral via social media and reach the whole world.
Your cooperation in this is sincerely requested.
With love,
In Baba's yaad
RCs

Online Meditation Laboratory (20 May to 4th June, 2022) being organized by Brahma Kumaris, Education Wing
20 May 2022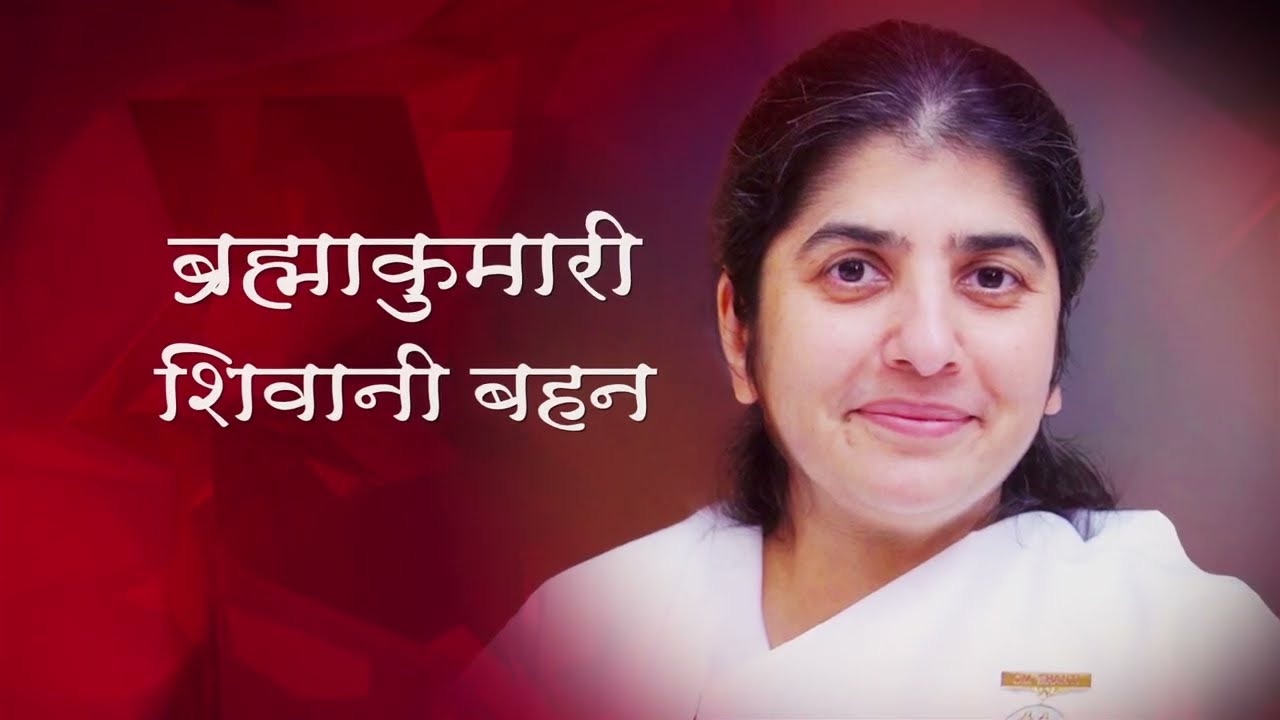 Dear Divine Family, Greetings of Peace.
Brahma Kumaris and Education Wing are organising a special Guided Meditation Series "Meditation Laboratory" from 20th May to 4th June, 2022 from 7 pm to 7.30 pm.
The series is aimed at beginners and experienced meditators alike.
Themes will be:
Freedom from Past

Forgiveness

Healing the Self

God My Protector

Healing My Body

From Anger to Peace

Beautiful Relationships

Say Thanks to Problems

Creating Beautiful Destiny

From Fear to Courage
Experienced BK Faculty like Deepa Behn, Mumbai; BK EV Girish, Mumbai; BK Ritu Behn, Mumbai; Dr. Mohit Gupta, Delhi; BK Aditi Singhal, Delhi; Bk Kamla Behn, Delhi; BK Rupesh Bhai, Mount Abu; BK Aditi Behn, Mount Abu will take participants to an inner journey with BK Shivani Behn giving tips for empowerment.
The program will be live on YouTube Channel: Education Wing RERF
YouTube Live Link:
https://omshanti.in/meditationlaboratory
Join Zoom Meeting:
https://omshanti.zoom.us/j/95675020272
Meeting ID: 956 7502 0272
Join WhatsApp Link: https://omshanti.in/medlab or
Join Telegram Link: https://t.me/MadhubanINFO
YouTube Promo:
For details, contact:
BK Supriya: +91 7597545115 (WA) / BK Chunesh: +91 9414003961 (WA)
------------------------------------------------------------
प्रिय दैवी परिवार
ब्रह्माकुमारीज़ एवं एज्युकेशन विंग द्वारा 20 मई से 4 जून, 2022 तक शाम 7 बजे से 7.३० बजे तक गाइडेड मेडिटेशन की एक विशेष श्रृंखला का आयोजन किया जा रहा है, जिसका नाम है 'मैडिटेशन लेबोरेटरी'।
यह श्रृंखला नए एवं अनुभवी राजयोगियों के लिए समान रूप से रखी गयी है।
इसके थीम होंगे:
अतीत

से

मुक्ति

क्षमा

स्वयं

को

ठीक

करना
भगवान

,

मेरे

रक्षक
शरीर

को

स्वस्थ

रखना
क्रोध

से

शांति

की

ओर
खूबसूरत

रिश्ते
समस्याओं

का

धन्यवाद

करें
सुंदर

भाग्य

का

निर्माण
भय

से

साहस

तक
अनुभवी बीके फेकल्टी जैसे दीपा बहन, मुंबई; बीके ई.वी. गिरीश, मुंबई; बीके रितु, मुंबई; डॉ मोहित गुप्ता, दिल्ली; बीके अदिति सिंघल, दिल्ली; बीके कमला बहन, दिल्ली; बीके रूपेश भाई, माउंट आबू; बीके अदिति बहन, माउंट आबू प्रतिभागियों को सशक्तिकरण के टिप्स देते हुए बीके शिवानी बहन के साथ एक आंतरिक यात्रा पर ले जाएंगे।
YouTube Channel: Education Wing RERF
YouTube Live Link:
https://omshanti.in/meditationlaboratory
Join Zoom Meeting:
https://omshanti.zoom.us/j/95675020272
Meeting ID: 956 7502 0272
Join WhatsApp Link: https://omshanti.in/medlab or
Join Telegram Link: https://t.me/MadhubanINFO
YouTube Promo:
अधिक जानकारी हेतु संपर्क करें:
बीके सुप्रिया: +91 7597545115 (WA) / बीके चुनेश: +91 9414003961 (WA)
--
Warm Regards,
Dr. BK Mruthyunjaya
Chairman, Education Wing
Brahma Kumaris, Mount Abu, Rajasthan
Email: educationwing@bkivv.org

IT Wing to hold Conference at Manmohinivan for IT Professionals on "Introspect-Innovate-Integrate" from 2nd to 6th September
20 May 2022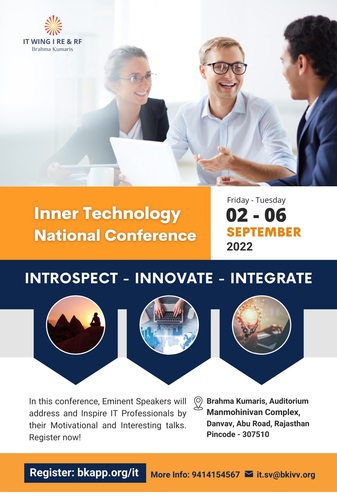 Mount Abu (Rajasthan): An Inner Technology National Residential Conference will be organized for IT Professionals from Friday, 2nd to Tuesday, 6th September, 2022 at Global Auditorium, Manmohini complex. The theme of the Conference will be "Introspect – Innovate – Integrate".
Indelible Conviction: BK Sister Shivani

Eligibility Criteria – CEOs, CXOs, Senior Managers, HRM, Technical Managers, Project Managers and Leads, Tech Leads, QA leads, Senior Software Engineers, Team Leads, Test Architects, Software Architects, Cloud Engineers, Cyber Security Analyst, Ethical hackers, IT Professionals with M.Tech, MCA and MS IT background and with minimum 5 Years of Experience.

BK Centres can register via – accomabu.bkinfo.in
For those who would like to Register directly – http://bkapp.org/it
Contact us:
+91 9414154567
it.sv@bkivv.org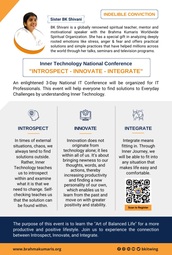 44th Mind-Body-Medicine Conference Being Held in Shantivan From May 12-16
12 May 2022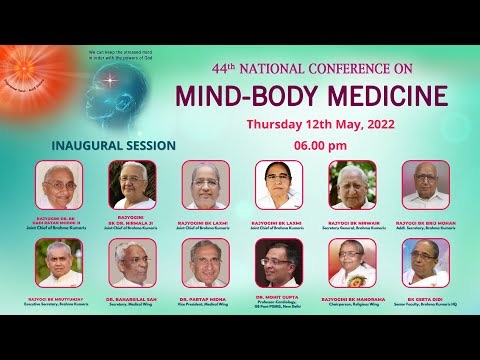 Abu Road, Shantivan: The 44th Mind-Body Conference is being held from 12th May to 16th May 2022 at Brahma Kumaris Headquarters, Shantivan.
Self care is a spectrum of knowledge, skills and attitudes which will empower us towards total wellness – spiritual, emotional, mental, physical, social and occupational. Research supports that meditation and self reflection enhance a sense of well-being, increase empathetic engagement in doctors and cultivate a kind and non-judgmental attitude towards self and others.
In this Mind Body Medicine conference, Senior medical professionals and Raja Yoga practitioners will share simple spiritual tools which will shift us from busy to easy; anger to patience; irritation to compassion; stress to happiness. As we make this paradigm shift in our consciousness, life will become a celebration.
You have many options for watching this conference:
The Medical Wing's YouTube channel:
https://www.youtube.com/playlist?list=PLzb1wzbwNdRq7_-1dV0L-UIoJoyUf5l46
Awakening TV:
https://www.youtube.com/channel/UCQ8kxAu_on_YzVPMjB03rqA
Peace of Mind TV:
https://www.youtube.com/channel/UCmw4wZ3FRso2TsS36FQ6heA
Dr. Banarsilal Sah
Secretary, Medical Wing

First Smriti Divas of Ishu Dadi
9 May 2022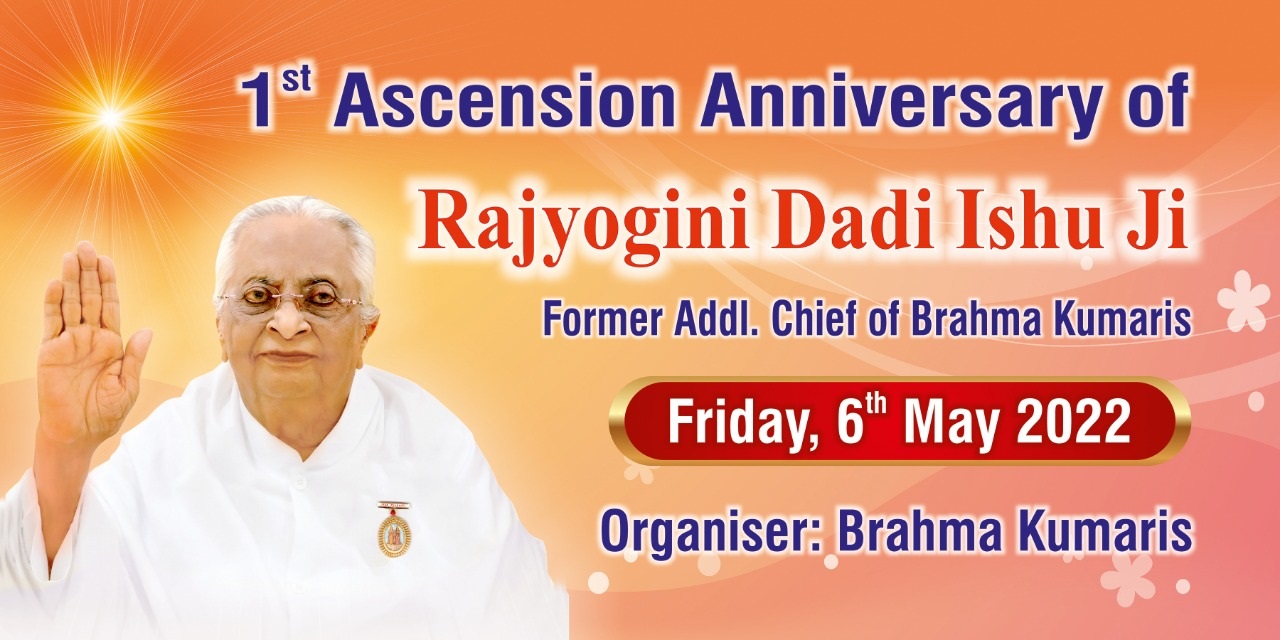 Abu Road (Rajasthan): The Brahma Kumaris observed the first Smriti Divas of Ishu Dadi, Former Additional Chief of Brahma Kumaris, at Diamond Hall in Shantivan today, 6th May. Dadi Ishu had left her mortal coil on 6th May 2021 at 8.05 PM IST in Sterling Hospital, Ahmedabad.
A beautiful video was shown portraying glimpses of her life story and divine services. This was followed by a song performed by the Madhurvani group.
Dadi Ratanmohini, Chief of the Brahma Kumaris, Dr. Nirmala, Joint Chief of the Brahma Kumaris, Br Nirwair, Secretary General, Br Brijmohan, Additional Secretary General, and Nalini Didi, Director of the Ghatkopar subzone, shared their experiences of how Ishu Dadi had touched their hearts and how her life is an inspiration for the coming generations.
Sister Kavita, Personal companion and caretaker of Ishu Dadi, said that she saw God, a mother, in Dadi, and received all forms of love and care from her. We must strive to be like her.
Dr. Savita coordinated the stage program.
Floral tributes were paid by thousands of members of the BK Family at the residence of Dadi Ishu ( Vishwa Kalyani Bhawan in Shantivan). Members of the Brahma Kumaris family from all over the world joined in sending loving vibrations to this great soul.
About Ishu Dadi:
Ishu Dadi was the Former Additional Spiritual Head of the Brahma Kumaris. She and her family came into contact with the Brahma Kumaris when she was very young. She joined the boarding school set up by the organization, which provided a balance of formal and spiritual education and training. After the Brahma Kumaris shifted to Mount Abu in the 1950s, Dadi handled all correspondence for the Founder, Brahma Baba, and later became one of the instruments to look after the Accounts Department.
Dadi's dignity, introversion, loyalty, and commitment made her a powerful spiritual pillar of support for all. Her honesty, faithfulness, and integrity attracted the attention of Brahma Baba, who assigned her the responsibility of handling his correspondence and, more importantly, the finances of the institution.
Ishu Dadi was also the right hand of Rajyogini Dadi Prakashmani, the Former Chief of Brahma Kumaris, and traveled along with her throughout India and to many foreign countries, giving the Godly message. She was a silent, self-effacing, serviceable instrument of the Almighty.

Greetings from BK Nirwair for all BK Centres in Bharat and foreign land (4th May)
9 May 2022
Dear divine BK Sisters and Brothers from different parts of Bharat as well as overseas Centres, Please accept warm, hearty Godly love and remembrances from your unlimited home, Madhuban.
The Indian summer is at its peak in most parts of Bharat, where temperatures remain at 40-50 degrees Celsius, causing some difficulties and discomfort in terms of the shortage of water and electricity in certain areas. The weather forecasts predict more of this severe summer in May and June. But they are also predicting normal rains from around 1 June onwards.
This year, we are pleased that the crops yield is many times better than the previous years, and most of the farming community is in high and happy spirits due to the price revision for all harvest.
The people in Bharat are enjoying Indian Premier League Cricket Matches every evening, and there are other events taking place for the benefit of the business community too. 3 May was the auspicious time of Akshaya Tritiya, which is celebrated to bring good luck to our lives.
The unrest due to war-like circumstances in Ukraine has led to increasing prices of petrol and diesel, which has added to the worries of the common families. The Prime Minister of India is presently in Europe, meeting with heads of the various countries, and all are appealing for acease-fire so that innocent people can be saved from senseless bloodshed.
In different parts of Bharat, some new buildings are being inaugurated for Baba's service, and our centres are hosting different kinds of competitions based on spiritual wisdom and the fine arts for school- or college-students to make their summer holidays a fulfilling and progressive time.
The various campuses of Madhuban are continuing with Yog Bhatti programmes for regular BK students from different parts of Bharat, and a few Rajyoga Meditation Camps for contact souls. It has been a joy to meet with young children who are on their summer vacations, and who accompany their BK grandparents and parents to Madhuban. They are especially thrilled to receive ice-cream and other delicacies from Madhuban Bhandara! The 4-day Bhattis and Rajyoga Camps are beneficial to the participants who are just emerging from the stressful times of COVID.
Members of our divine BK family would surely be taking the opportunity in these times to have regular spiritual get-togethers for deep conversations on Baba's Murlis, experiments in Yoga, and of course relishing of simple, healthy treats in Baba's remembrance.
I hope our divine family is taking a lot of benefit through spiritual efforts, and creating a natural, pure consciousness that keeps everyone relaxed, focused and powerful.
In about a month, we hope to receive pre-monsoon showers and a soothing change of weather. Until then, wishing everyone good health and all happiness,
With lots of Godly love and remembrances,
B.K. Nirwair
Madhuban

2022 June Madhuban News Archive
2022 May Madhuban News Archive
2022 April Madhuban News Archive
2022 March Madhuban News Archive
2022 February Madhuban News Archive
2022 January Additional Madhuban News Archive
2022 January Madhuban News Archive
2021 November through December Madhuban News Archive
2921 September through October Madhuban News Archive
2021 April through August Madhuban News Archive
2021 Jan through Mar Madhuban News Archive
2020 September through December Madhuban News Archive
2020 31st Jly through 31st August Madhuban News Archive
2020 May through 29 Jly Madhuban News Archive