Europe News
Europe News
Suspension of visas for those from France, Germany and Spain and those who have travelled to these countries since 1 February 2020
11 March 2020
Dear Centre Coordinators & Travel Coordinators, Greetings and yaad-pyar from Madhuban,
We continue to witness scenes of suddenly. Please see the attached information regarding suspension of Indian visas/e-visas for travellers from France, Germany and Spain as of 11 March 2020.
This includes suspension of Indian visas/e-visas for any foreign national who has travelled to China, Iran, Italy, South Korea, Japan, France, Germany or Spain since 1 February 2020.
Please inform all of Baba's children who were planning to come for the Avyakt Meeting on 20 March especially.
This will also apply to citizens of France, Germany and Spain who are living in other countries (who will be travelling on those passports) or who have visited those countries since 1 February 2020.
Also, those with a travel history to China, Hong Kong, South Korea, Japan, Italy, Thailand, Singapore, Iran, Malaysia, France, Spain or Germany, may be required to undergo a self-imposed quarantine for 14 days from the date of their arrival.
More detailed information can be found in the attached 'Travel and Visa restrictions related to COVID-19' from the Indian Bureau of Immigration.
The situation is continuously changing and we will continue to keep you updated.
With good wishes,
In Baba's yaad,
BK Shashi
Travel and Visa restrictions related to COVID-19 document

The Promise of Happiness - celebrating world happiness day
5 March 2020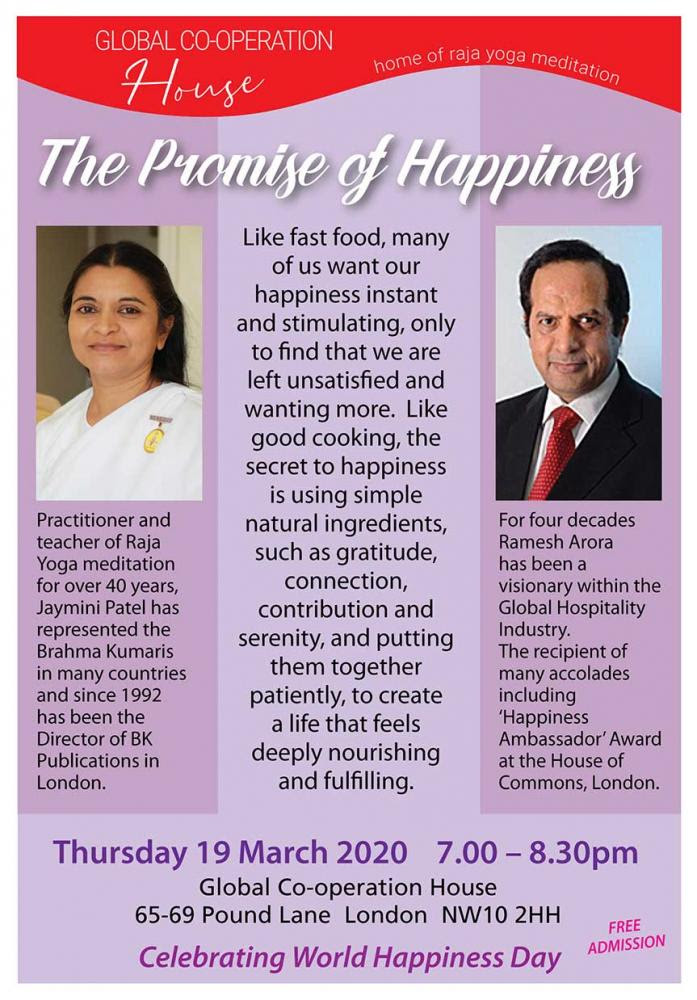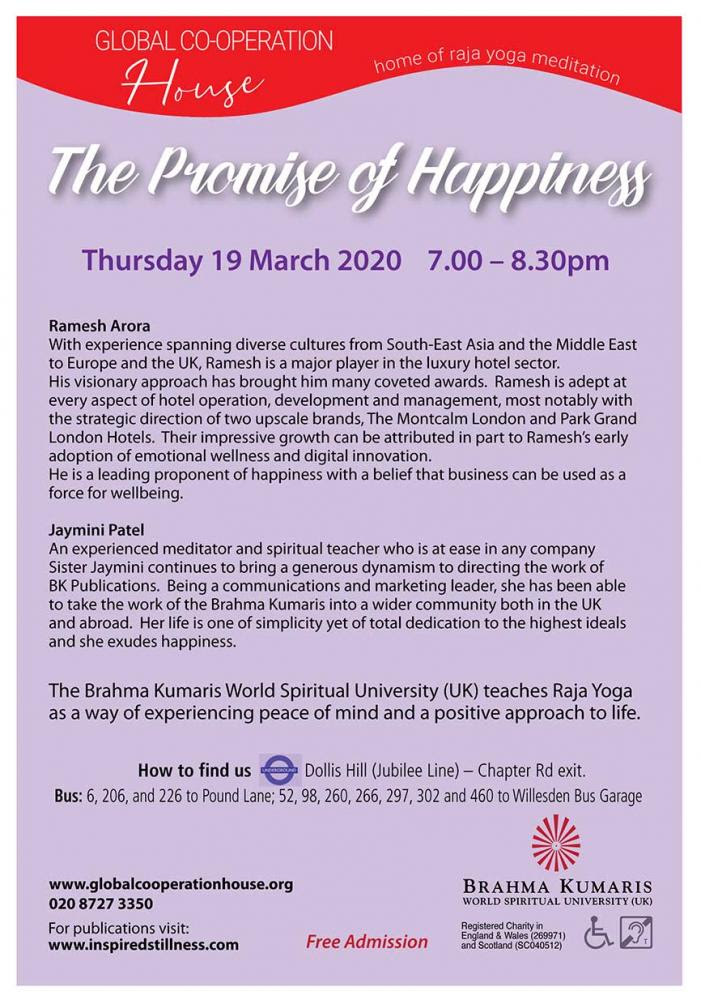 News from the Janki Foundation
4 March 2020

Dear Friends,
We are delighted to share the launch of a new all time free app, 'Happidote', to support the wellbeing of healthcare professionals.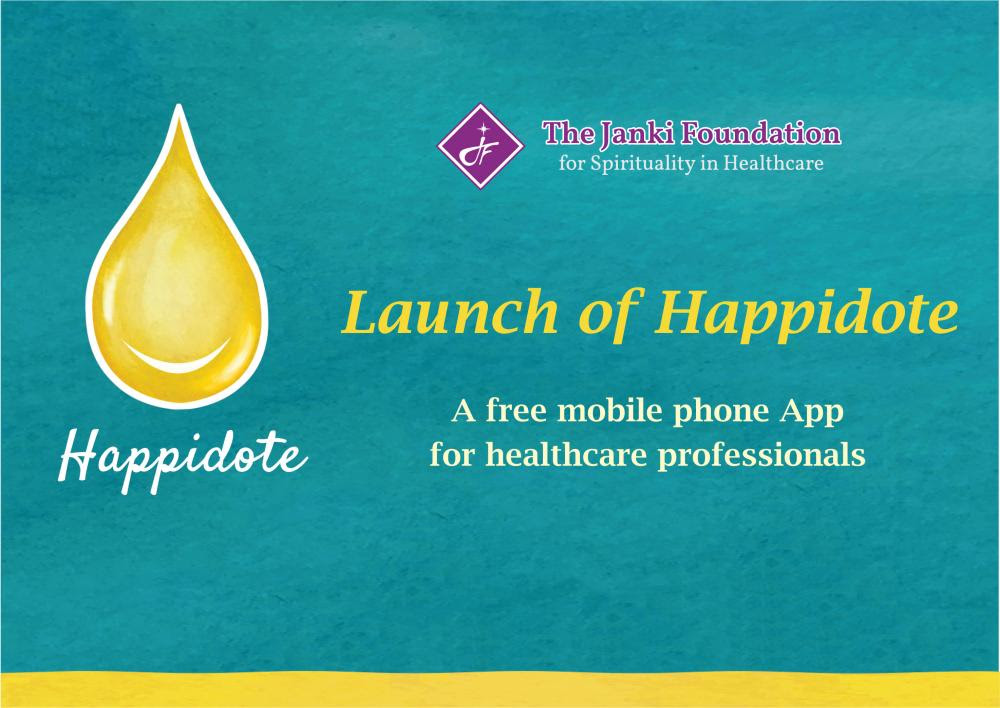 The app has been designed to access simple guided meditations quickly and to help calm the mind and ease the stress of work. It covers 10 typical stress-causing scenarios, and 2 to 3 minute meditations that would act as the antidote to each situation. Find out more on the news report and video link of the launch held in November 2019 which can be found on our website under the news page.
We would also like to share news and video links of the very successful one-day study day, 'Shining Light on Death' held in Leicester in September 2019. The event was inspired by Ann Richardson, a nurse who attended a similar day held by us in July 2018 in London. Around 160 delegates attended at Harmony House, Leicester. The day was jointly organised by the Janki Foundation (JF) and the Brahma Kumaris.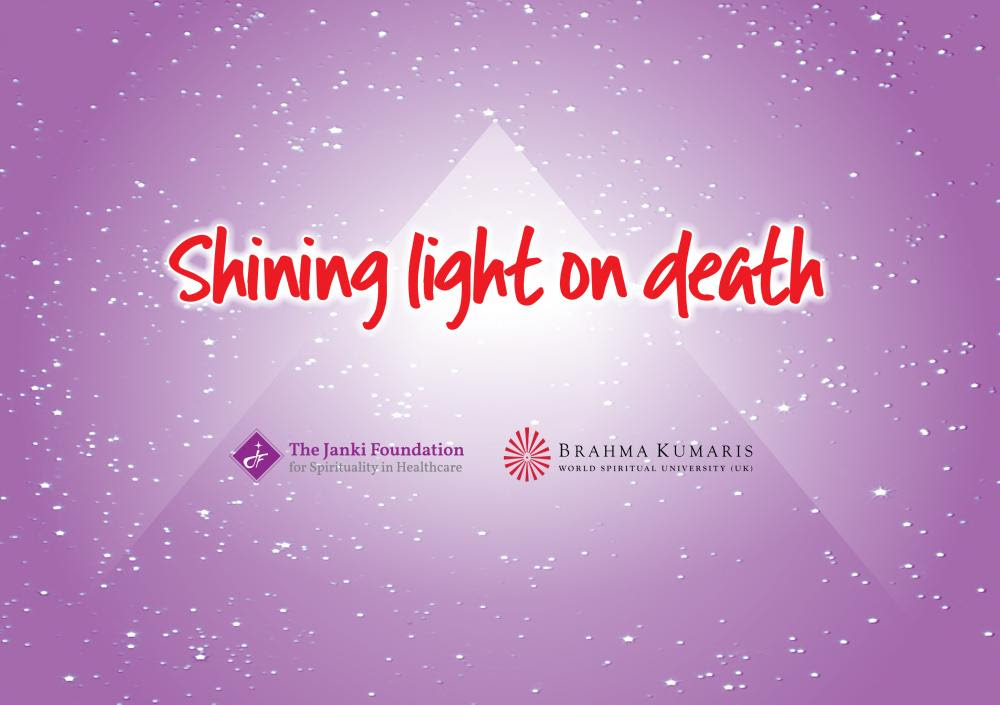 The guest speakers were Dr Peter Fenwick, eminent neuropsychiatrist, Rev Andrew Martin, Lead Chaplain at LOROS Hospice, Leicester and Maureen Goodman, Programme Director of the Brahma Kumaris, UK. Peter's message was 'we need to be curious about dying and not be afraid to discuss the subject with loved ones'. Andrew spoke about what the dying want matters and shared heartfelt stories from his own clinical experiences. Maureen Goodman spoke on facing our fear of dying. It was a rich day and it received excellent feedback.
Peter Stanley who reported on the day writes: 'It was said that the Buddha had 40 meditation subjects, one of which was death, and that he used whichever was pertinent to the needs of the meditator. To care for someone who is dying is a great privilege, something that was echoed by many of the speakers'.
For the full news and all the video links of the event see the news page under our website. Please feel free to pass this news on to colleagues, family and friends who may be interested
Ante -Thanatos care: a holistic approach for preparing for the end of life
by Dr Craig Brown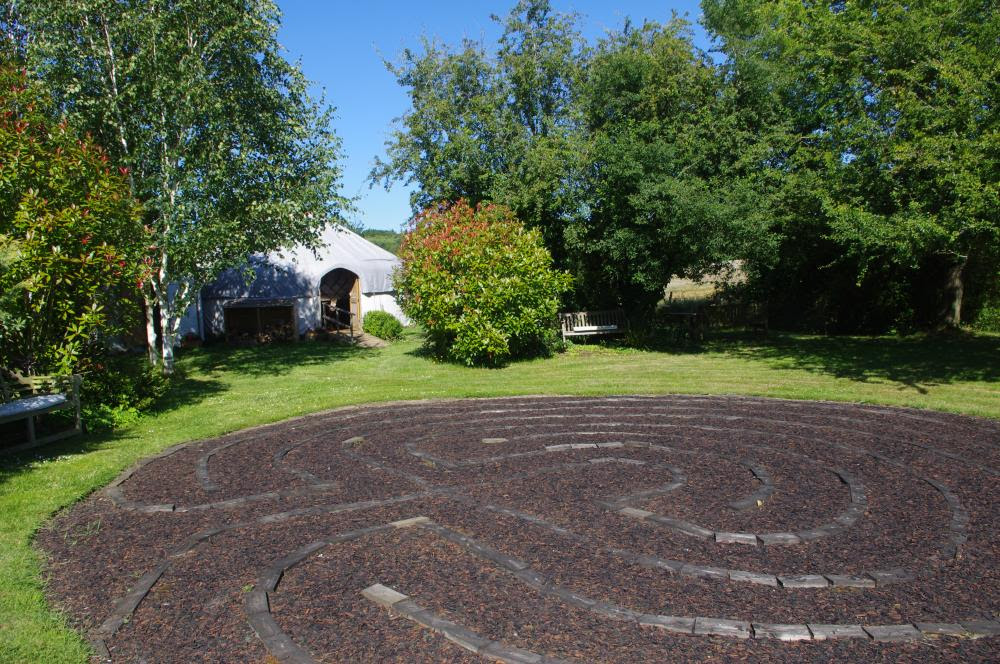 Dr Craig Brown, our dear friend and scientific and medical advisor to the Janki Foundation, has recently been diagnosed with a terminal illness. Our loving thoughts and healing wishes are with him. He has generously allowed us to publish his own thoughts on being in this position. See his article and poems on the news page.
The popular one-day Silence retreats in Kent organised by Newron Medical Services in collaboration with the Janki Foundation continue. The dates for the forthcoming four retreats are: 24th April 2020, 26th June 2020, 3rd October 2020 and 30th January 2021. Details of all retreats, the theme and speakers, and how to register can be found on the Forthcoming Events page.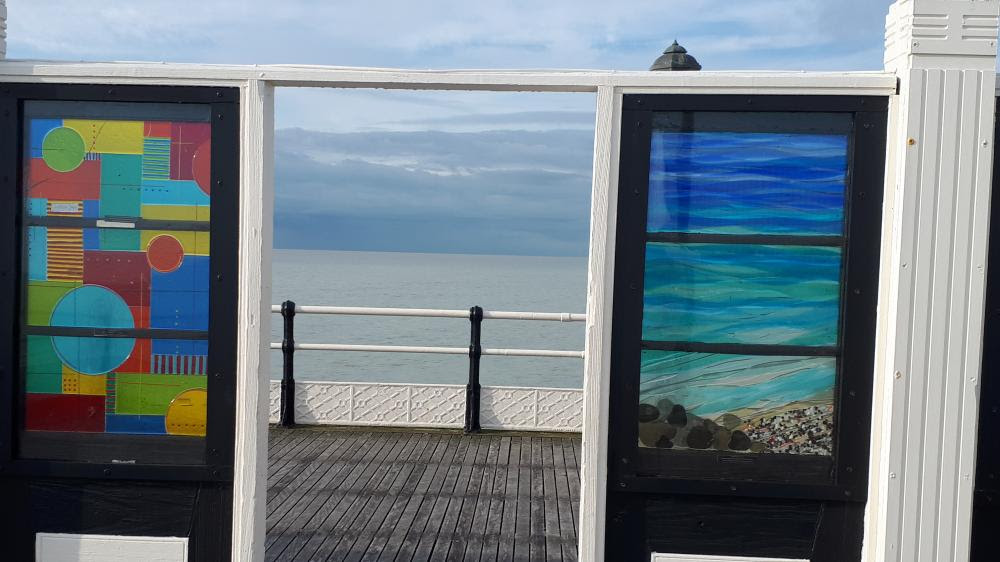 The JF Community Group had a weekend at the seaside, at Lighthouse Retreat Centre, Worthing, in November 2019. Sessions included 'Serving from a Place of Joy', 'Nurturing Ourselves', and creating ideas for future projects. For brief news and photos see news page.
One of the main aims of the Foundation is to give regular financial support to the Global Hospital & Research Centre , a unique hospital situated in Mount Abu, Rajasthan, India. The hospital's work has grown exponentially over the last 28 years. The latest annual report for the hospital can be found on our website.
More news of last year's events including VIHASA training in India can also be seen on the news page.
We hope you enjoy reading the news and that the videos are helpful.
With warmest wishes from,
All at Janki Foundation

Maha Shiv Ratri – A Spiritual 'Tour' of Ancient India's renowned 12 Jyotirling at GCH
2 March 2020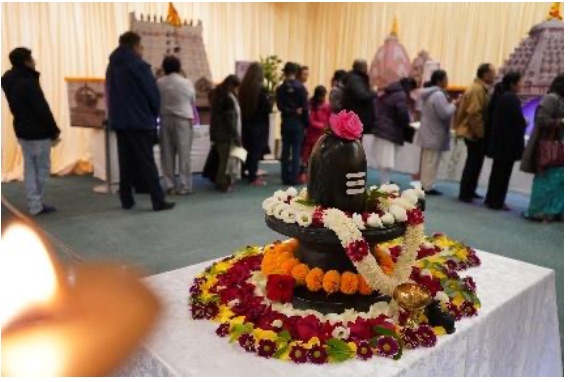 Over 620 people came through the doors of Diamond House at GCH to experience the 'Spiritual Tour' on Sunday afternoon and everyone was handed a reflective journal ' my special moments with God' before embarking on the journey. Many more friends and contacts continued to visit for the next two days. Starting with an exquisite exhibition set up replicating the 12 renowned temples in India that house the Jyotirling. The exhibition had been displaying at Leicester's Harmony House for a week before lovingly brought to London by BK sisters and brothers , with the project led by Sister Sukanti, whose inspiration it had been. The Conference Hall was transformed into 12 exhibits, replicating the 12 Shiva temples and a lit alcove in each displaying the Jyotirling, in front of beautifully lit Shiv Baba's incorporeal image. There was also a central display of a Shivaling in the centre of the room.
This was a fascinating walk through the history of these powerful places of devotion to Shiva that have been worshipped for centuries in India. The atmosphere was very light and yet also deeply serene and ancient. The 12 temples replicated are listed below and their relevance to this time and the acts of God Shiva, which was included in the information given about each one. This was bhakti explained in a very practical and carefully considered way.
Many visitors commented how they have never seen a display of all 12 of the renowned Jyotirling in one place before. 'It's a real treat to experience them all in one very peaceful and deeply spiritual place'.
Click here for full report with photos.

Jan 18 Celebrations at GCH, London
31 January 2020
Dear Jewels, Om shanti and greetings.
I am sure all of you must have had a very powerful 18th January at your centres. Here, in London, we celebrated the day with the theme of "Living Towers", inspired by Brahma Baba's memorial of the Tower of Peace. We had a variety of activities taking place and it's all been recorded in various formats. We thought of sharing these with you.
Please find below links
1) The report of the day,
2) The specially made video "Memorial of an Angel"
3) The booklet to work on during the day, and
4) A short video of the day's activities.
With lots of love from the London family.
Report of the day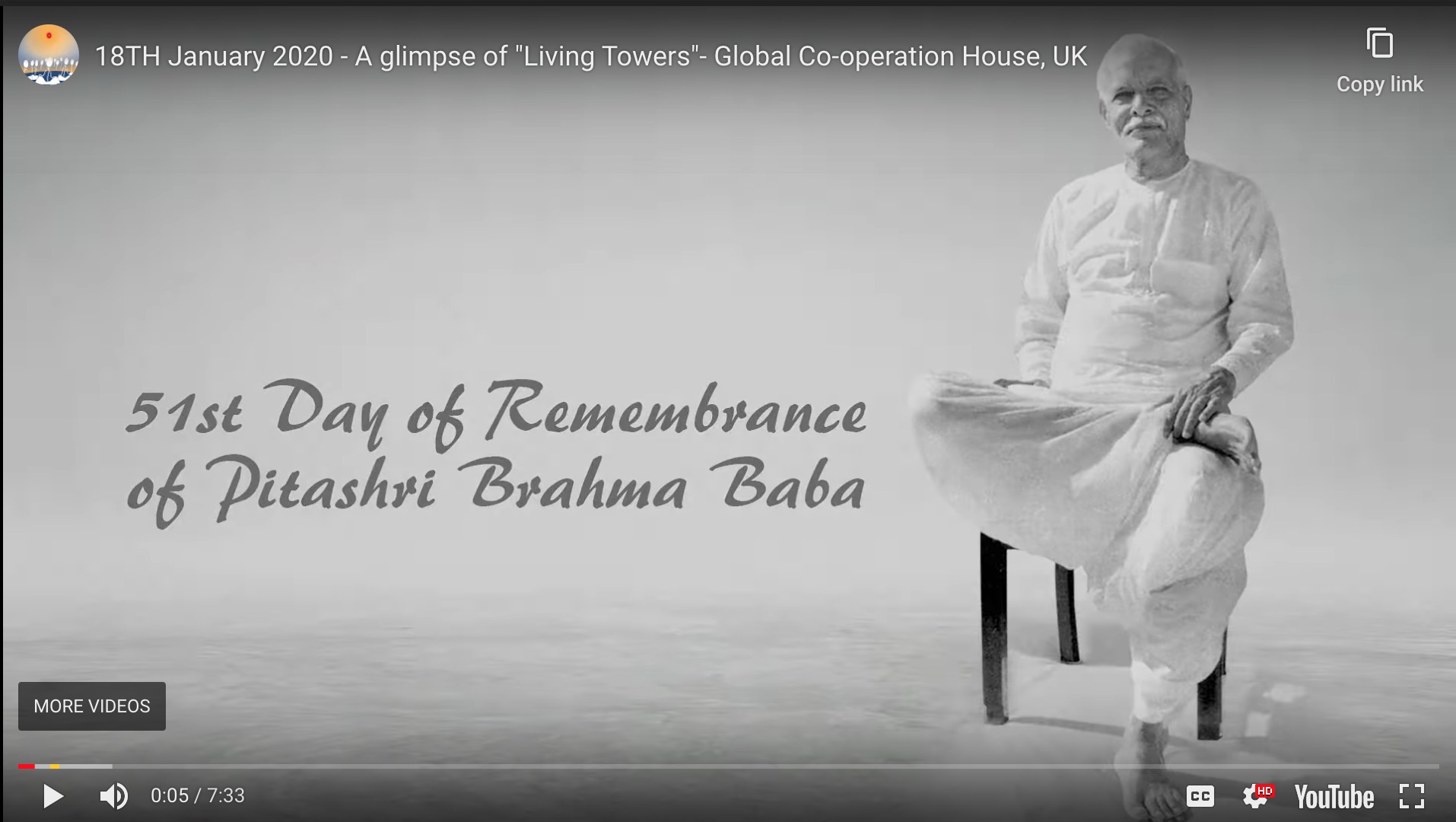 Click on the image to play the video
Memorial of an Angel video: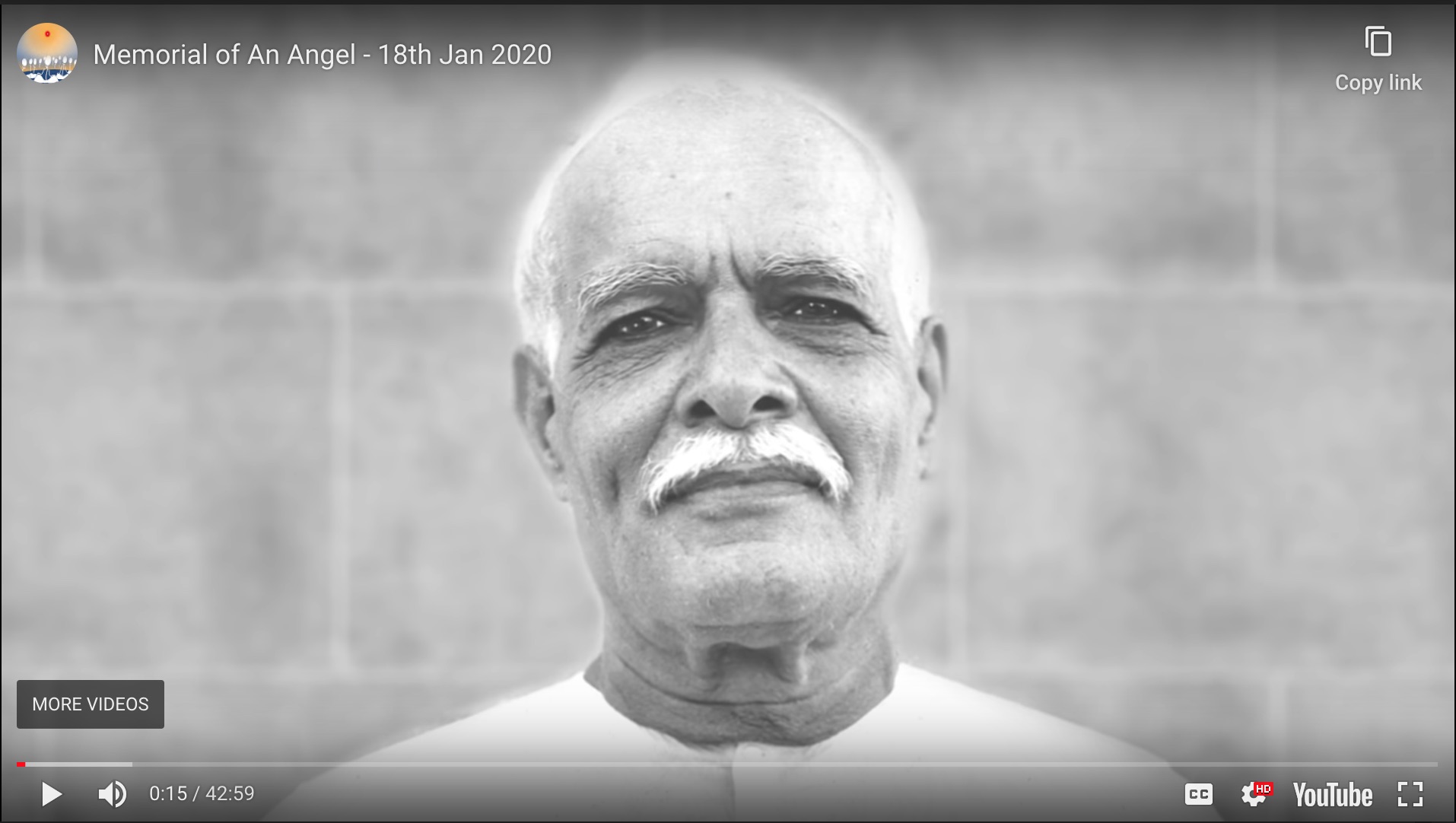 Click on the image to play the video
Click here for full report.

Return to THE SOURCE with Sister Jayanti - Sunday 19th January 6-8pm GCH, London
30 January 2020
MC Clarke Peters welcomed over 300 to this special January event to honour Brahma Baba, contribute to World Meditation Hour and provide an opportunity for anyone to join the gathering to connect with The Source and experience vibrations and love from beyond and send peace and love to our world family and planet. Over 30 were present for the first time at a GCH event.
Clarke shared his personal experiences and asked How do we return to The Source? From where do we perceive the world? And went on to share:
Once a month the BK's gather to send vibrations of peace specifically to the world…..but we can do this everyday and once a month we can do here. This evening honours a man we call Brahma Baba, and 18th January is a day we celebrate and honour him. Who was he? …. Wouldn't it be nice to be an apprentice and see someone who has gone through and achieved what we are trying to do here. He is that soul who, in my experience, did that. He sat in deep deep silence and found and realised another state of conscience, another dimension. Something 'other'. The 'other' that we are all looking for where there is power and love. We can walk with the peace that we find with that 'other' and in that place. It was Brahma Baba who introduced me to this. I found that when sitting quietly, finding between my ears, above my eyes , there was something connecting. It felt like home and something I hadn't experienced for a long time. When I went deeper into this experience, it knew me…well. I was coming into contact with myself. This can happen when we are not being drawn out into the world. I work in theatre and film and we work with illusions and manipulations of emotions and states of mind. I am really weary of that! This practice of meditation brings me inwards.
Being an apprentice and having someone there to guide me through to take me to this point of peace is extremely helpful. We all need guides. We need a compass. We may know where we want to go but without a compass and map we are not going to get there!
I came into contact with this family when I was looking for a course on meditation. Something pulled me, the compass was put in my hand and this is where it directed it me to. My only regret is that, even though I have sat in the same room he sat in, I wish I could have had a conversation with this man (Brahma Baba) and have spent time with him. I wish we could have spoken of not just this lifetime but other lifetimes and how it fits in the mind and consciousness. I didn't have the chance to do that but I know someone who did. She is here and will help us to Return to The Source.
Sister Jayanti was invited onto the stage:
It was my amazing fortune to meet Brahma Baba when I was eight years old but a few weeks later we migrated to London. However the connection stayed very very strong. He sent us letters and the words he was speaking. My regret was I knew him but I was 5,000 miles away here in London. I met him in my teenage years again and that was a beautiful experience. It was only the last year that he was around in the physical dimension in 1968 that I started to have conversations with him and begin to understand the things he was talking about.
We had a speaker here at GCH not so long ago, a sociologist, who spoke of the four qualities of leadership. These were absolutely the ones I would describe Brahma Baba has demonstrating. He said that a leader who is truly a leader is 'benevolent'. Brahma Baba was this, concerned with helping and uplifting others. The second leadership quality was 'inclusion'. As little children, Brahma Baba still had time to meet me and my brother. And the relationship he developed with us in those few minutes of meeting him was very special and was sustained through the loving messages through the years and gifts he would send us, like fresh mangos arriving in the post! He was inclusive. Everyone was unique and individual and very precious to him. So in 1968 when I had the opportunity of personal conversations with him, he shared his visions of the future and how that future would evolve. He saw a better world and what steps were needed to make that better world a reality. I was 19 and he was 92. He gave so much love and care and he shared such beautiful things. The third aspect of his leadership….he always kept his promises. He had integrity. He promised my mother that she would receive the teachings from Mount Abu through the post and this continued. And the fourth aspect was he walked his talk. He would first practise and then speak about it. He would do it and then explain how we could do the same. So when I see modern research in the 21st century into consciousness and spirituality, and what this man did in the 20th century and created a great spiritual revolution across the world…..I see he was a man before his time, but a man for these times as well when things are challenging. He was a man who showed us the way to be able to go up above and see from there what is happening down here and serve everyone. We started this meditation hour many years ago to have time together to share vibrations in silence through the connection with The Source. The image you were seeing earlier was of the Seed and the Tree. The Seed, God, The Supreme and as we connect with the Source we are able to draw for ourselves and also for the whole tree of humanity. As we sit together we are able to multiply these vibrations.
Clarke was speaking poetically with sharing how the soul is just behind the eyes. In the awareness of soul consciousness it is easy to connect with the Supreme, The Being of Light.
Sister Jayanti then led the World Meditation Hour: 'I hope this takes you to The Source so you experience that personal connection with that Being who has all attributes. You can choose what you like, the love, purity, power, peace and benevolence….all that I described about Brahma Baba, he would say he received from The Source. But it is available for all of us too. He didn't keep it to himself, but shared all secrets with whoever wished to hear them.
I will invite you now to follow these ideas. …..Sister Jayanti guided the hour with meditation commentaries, supporting those gathered to connect to that deep place within, the awareness of the inner being, the being of light, and up to The Source of Light and Love, The Supreme…..who is healing , uplifting and transforming……..This was interspersed with deep silences for everyone to experience this 'return' and 'connection'.
Toli and blessings were shared with all gathered.
Click here for PDF format of the report.

Sister Jayanti with the Sindhi Group, GCH, 12th JANUARY - A Ray of Hope
20 January 2020
Awakening Fresh Rays of Hope for the New Decade
With Sister Jayanti
New Year Programme for the Sindhi Community
12th January 2020 2.00-4pm
Global Cooperation House
REPORT
Jyoti Wadwhani welcomed everyone warmly to GCH and the New Year. 'There is often a shift of energy in the month of January and we are thankful you are able to be at this family gathering'.
Jyoti invited her friend Sister Jayanti to the stage. Jayantiben has been practising Raj Yoga for 50 plus years. And she has deep fore and far sight. Sister Jayantiben has tremendous power of churning which she does everyday and then shares it as a ball of butter, of knowledge, for us to glean new spiritual insights.
Jyoti also introduced the topic for this afternoon and mentioned how 'only God though is the Comforter of Hearts. Dilaram is the beautiful title assigned to God, and this name is music for the soul. Once this title is accepted the heart starts to 'tap dance'.
Please download the full report containing the spiritual points Sister Jayanti raised in her talk.

Multi-Faith Remembrance Day Service at Harmony House, Leicester (UK)
12 January 2020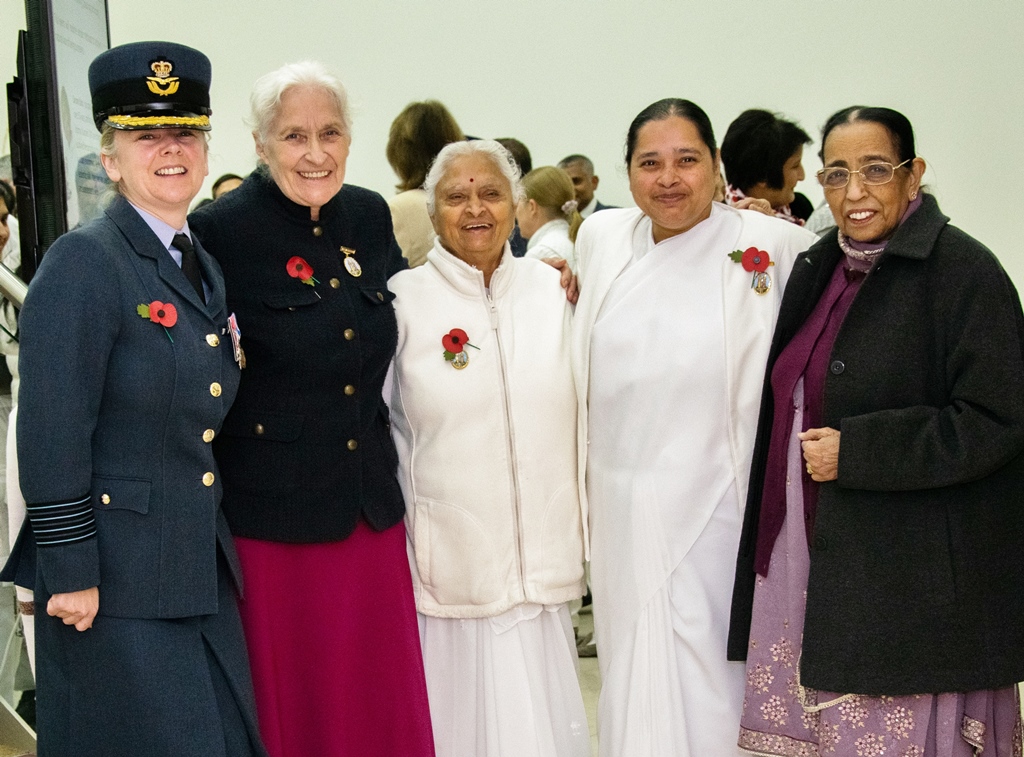 On Sunday 10th November, the Brahma Kumaris hosted a Multi-Faith Remembrance Day Service, at Harmony House, Leicester.
Attended by more than 150 people and organised by Lieutenant Colonel David Young, the annual event brought representatives from all major faiths together to commemorate the fallen and to support the work of the Army Benevolent Fund (ABF). The ABF was joined by The Sikh Welfare & Cultural Society, Leicestershire and Rutland Police, Baroness Verma and local dignitaries.
In a truly moving service, faith leaders and guest speakers shared prayers, gave pause and encouraged us all to reflect on the sacrifices of those who had given their lives in the name of war as well as the impact on society at large. Representatives from all the major faiths in Leicestershire and Rutland were joined by ambassadors for Leicestershire and Rutland Police, the ABF, the Brahma Kumaris and many others in laying wreaths.
Twenty six wreaths were laid in total and speaking about the service, Lt Colonel Young said, 'The number of people in attendance this evening speaks volumes for its vital importance. This event commemorates and remembers those who lost their lives and brings together many different communities within Leicestershire, Rutland and beyond'.
The importance of the event was further reinforced by a message from Buckingham Palace read by Lord Lieutenant of Leicestershire, Mike Kapur OBE, which conveyed Her Majesty's support for the service and its crucial message of unity and solidarity.
Via video message, Sister Jayanti, European Director of the Brahma Kumaris challenged us all to contemplate the impact of war and to reflect on the ever more pressing need to live in harmony.
Tributes were also paid to those from across the world who have risked their lives and risked great personal sacrifice in support of Britain and its allies during major conflicts, including more than a million soldiers from India who fought in World War Two. Indeed, Maureen Goodman, Brahma Kumaris UK Programme Director, spoke of her personal connection and recent visit to Auschwitz. 'Peace is our natural nature and we need to rediscover this. It is about changing our consciousness and realising what is right for humanity'.
Commemorating those who have given so much to secure a safe future for us all is truly humbling and is a stark reminder that we all have a role to play in maintaining peace and harmony.
Link to Remembrance Sunday 2019 at Harmony House, Leicester:
https://drive.google.com/drive/folders/19TL2xv693aWKkUiv4EE2p1j0Cb53ufPB?usp=sharing
IBYP
BK Parmjit

Christmas and New Year Greetings from Germany
29 December 2019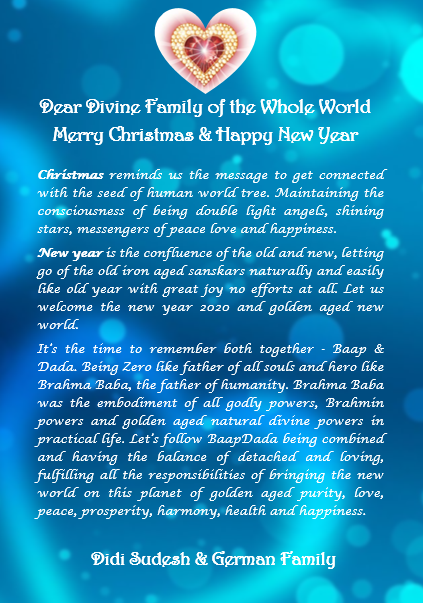 Podcast of Sister Jayanti interviewed by Glynis German on Mallorca Sunshine Radio on 23rd December
28 December 2019
Glynis German did a lovely interview with Sister Jayanti for her radio programme on Mallorca Sunshine Radio and it went out on 23rd Dec.
https://www.mallorcasunshineradio.com/our-podcasts/
Scroll down to the "Just Glynis" show listings. Until 30th December, it can be found under the title "Just Glynis - 2019-12-23". After 30th December it will appear in the listing with Sr Jayanti's name.

Season's Greetings from the Austrian BK Family
24 December 2019
Dearest Dadi Janki Ji, Sister Jayanti and all respected Instrument Souls around the Globe,
Season's Greetings to Baba's living stars who serve the whole Kalpa tree by being connected with the eternal Seed to give hope & light to our brother souls.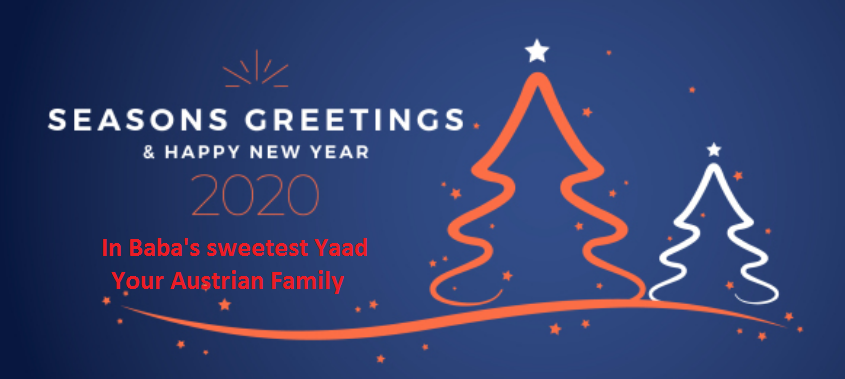 Update on Global Retreat Centre
25 November 2019
Dearest Divine Family!
As autumn sets in, the beauty of Baba's retreat centre grounds has its own charm and attraction. As the leaves change colour to a palate of reds, yellows and browns in the tender winter sun, the place looks like its on fire, creating a wonderful ambience. Our minds drift to all of you who have so much love for Baba's place and we know that you are also visiting here in your minds!
Everyone we meet enquires with a lot of interest as to how the work is progressing. Things are moving very well. Due to the specialist nature of working on a Grade II listed building, after a lot of effort, we are especially pleased that we have managed to select a contractor to carry out our work who is locally based. The contractor commenced on site at the end of March 2019. They are very diligent, have high standards of practice and are conscious of providing top-quality workmanship. We hope to have completed the works towards the end of next year.
As would be expected with a building of this nature there have been several challenges. Even though this is a complex project, with Ratanbhai's experience and wisdom and the team of people who are supporting him, one by one those challenges are being resolved. However, this does mean that the work may be delayed to some extent. It also means expenses are rising, even though we are working as economically as we can, bearing in mind BapDada and Dadi's shrimat that we should not waste a single penny of the Yagya in carrying out our activities.
While the building is an amazing treasure and generally is sound, we have had to deal with a number of regulatory bodies and comply with all their requirements. For example, we are not able to change the fabric of the building (walls, floors etc) in anyway, while carrying out plumbing, electrical works, bathrooms, paint works, etc, as we need to obtain permissions for everything that we do from the various regulatory authorities.
Also despite having carried out an extensive clearing of asbestos prior to the work starting, we have discovered more asbestos as the work progresses. There have also been delays due to the presence of bats in the attic. As these are a protected species in the UK, we required a licence to continue the work in the loft areas of the Main and South Blocks. Having one element of work stall has a knock on effect with connected tasks. However, thankfully, everything is again progressing.
This is also wonderful opportunity to make sure the house is conducive to the service that the world is asking of us at this time. It is a chance to review ourselves and our contribution to service. With this in mind we have started having conversations with our contacts and some BKs. The first of these happened in Madhuban in October with participants of The Call of Time Retreat and also some international BKs. It's been very inspiring to see people's hopes and aspirations and love for GRC. We hope to do this with the UK family as well in the very near future.
In the meantime, service continues around Oxford and the 12 or so residents who are still there keep themselves busy with various aspects related to GRC renovation, maintaining the grounds and some with lokik jobs etc.
Thank you for your generous support for GRC. It is the good will of the Family that can enable us to successfully complete GRC. Our request is that you give some time for special yoga during Amrit Vela and evening yoga for the project at GRC. Those good vibrations and blessings will certainly spread all around and contribute to the success of the project and service. This is the most precious need of the time.
Lots of love
In Baba's yaad
Ratanbhai and Sister Jayanti

Igniting Minds and Illuminating hearts - Diwali Celebrations at GCH, London
25 November 2019
The auditorium glowed with red and orange warm lights as everyone was received and welcomed to the Diwali celebration at Global Cooperation House 'Igniting minds and illuminating hearts' .
There were approx. 350 present with a further 100 who tuned in online. For over 40 people it was their first time to GCH, and a few came after meeting and experiencing the BK's at Diwali on Trafalgar Square.
'Diwali is the story of Rama and the conquering of Ravan....persistently using love and compassion over anger and violence. From the warrior prince of thousands of years ago to today....as Rama shows the illuminating of hearts demands forgiveness and love...unconditional love. In this programme we will explore and clarify this.... Opened MC Jaydev Pinara before inviting a celebration Diwali Garba dance, beautifully performed by Mira Salat and four BK sisters, with uplifting energy as they weaved their dance with each other. Holding Diwas, they expressed the light entering and moving with their gestures and concluded to ' I am the light, I am the peace of the World' by Bliss.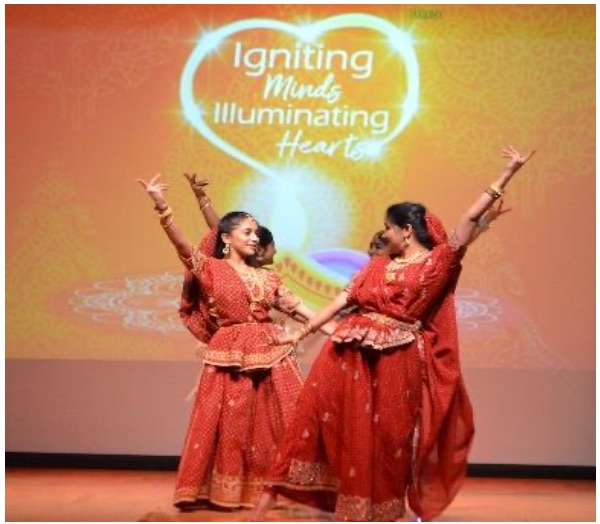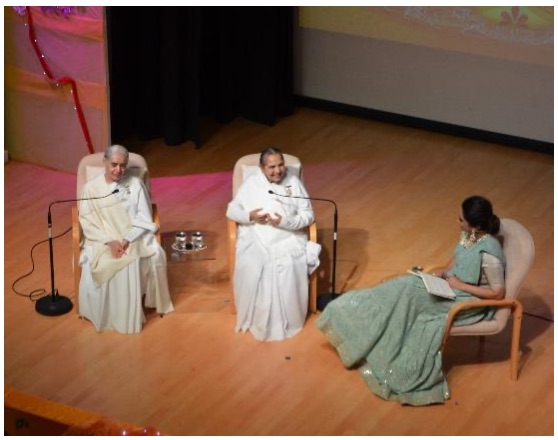 Sister Jaymini held the special candle lighting ceremony, to partake in the symbolic gesture of light candles to signify the light of the soul being 'lit' by The Divine at Diwali. Once all the invited guests reached the stage two minutes of silence was held to remember this and also to remember all those who have sacrificed their lives for good causes.
Present on stage were the following from left to right: Mrs Nivetha Uthayarajan, Head Teacher of Mitcham Tamil School; Sanjay Tulsidas, BK (UK) Trustee; Ashok Kotha, Former Visa Officer, IHC Mahendra Jadeja, Executive of National Congress of Gujarati Organisations; Gul Chugani,President Sindhi Association; Guruji Rajeshbhai, International Siddhashram Shakti Centre; BK Rachel Priestman; Ratan Thadani, BK (UK) Chair of Trust Board; MC Jaydev Pinara; Anand Sahu, Aircraft Engineer, BJP Young Leader; Ashok Kumar Chauhan, Warrant Officer Army's Civil Engagement; Cllr Ajay Maru, Former Mayor of Harrow; Cllr Ramji Chauhan, Councillor, Harrow Weald Ward; Sister Jaymini BK Director of BKIS; Sister Jayanti, BK European Director; BK Shivali Sharda; Sister Sushma, BK Jamnagar; Sister Sudesh, BK European Director; Ms Dimps Sanghani, Mrs Universe Charity Women.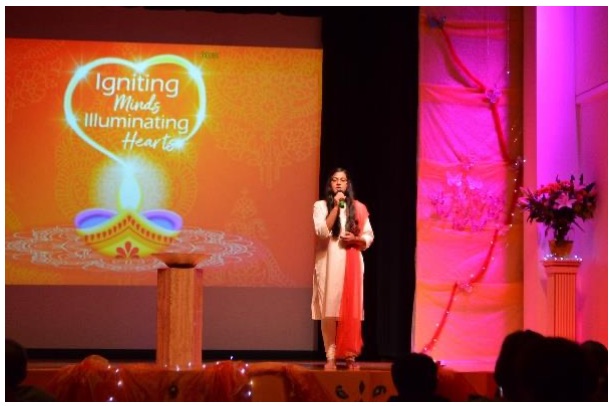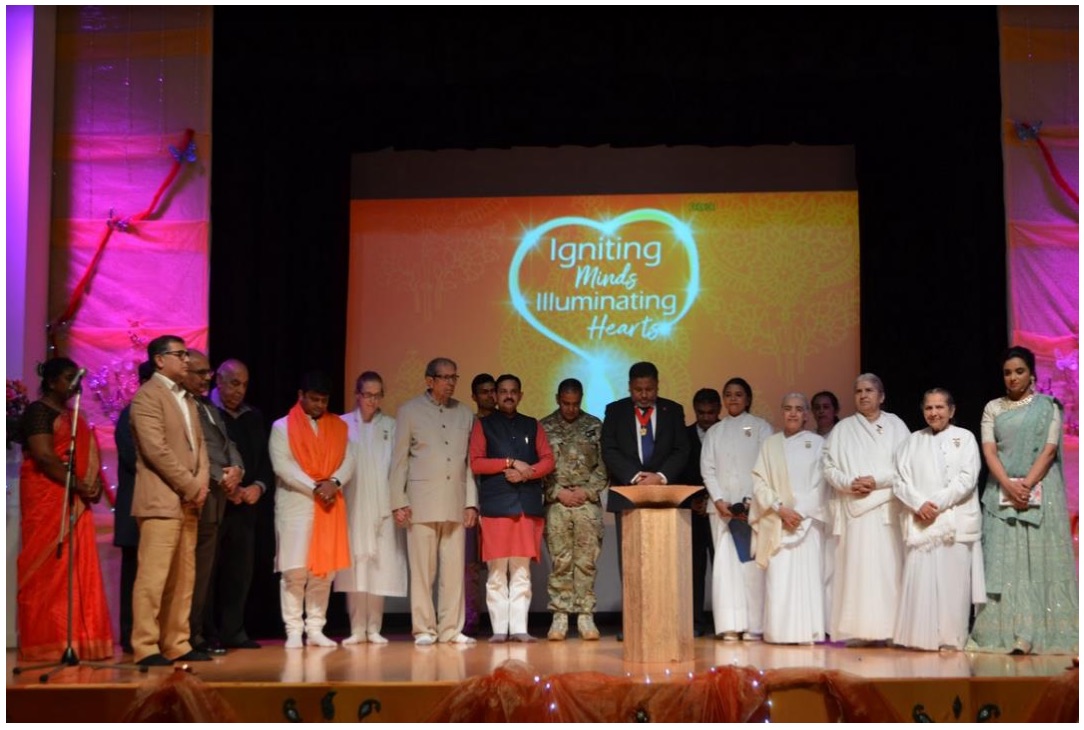 Former Mayor of Harrow, Cllr Ajay Maru, offered Diwali greetings followed by BK Ratan Thodani; Mrs Nivetha Uthayarajan; Sudesh Didi and Guruji Rajeshbhai BK Karishma Patel took everyone into a beautiful reflection with her song 'spot light' ...Sing and dance and take the chance to be the best we can be...shine in the dark...and be who we are...light up the stars....the beauty in our hearts...can heal any pain and be the start of change...chase our fears away so happiness can reign....
Sister Jayanti, Sudesh Didi were interviewed by philanthropist and Mrs Universe Charity Women, Dimple Sangani who expressed how 'I feel honoured and privileged to connect and understand more about spirituality with these two yogis and feel 'mesmerised' by both their energy'. She asked a series of questions to both, to illuminate Diwali's spiritual significance and how it is relevant in these times, in our lives, our relationships, and our world. She was keen to find out how the happiness of Diwali could be sustained throughout the year.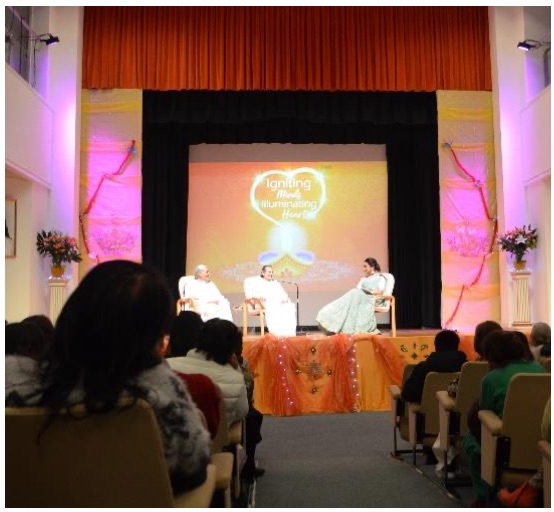 Sister Jayanti: I first started to study these spiritual teachings it was like a light that lit my mind and a glow to my heart ..when we see the light within the path ahead becomes lit up and we can see what direction to move in.
Sister Sudesh: It is important to clean the homes but we need to clean the mind, purify the heart, and divinise the intellect...and we must remember to clean out the hidden places where the weaknesses and vices are and for this we need power!
Sister Jayanti: we are the creators of whatever situations we find ourselves in. When we understand how to connect with The Supreme and draw inwards and safe from all the things outside...then we can move in a positive direction. With this power we change our responses to the world and our contribution to society changes; then it is possible our world to change and to bring back an age of Truth and Happiness, Satyug.
They explored how blaming is so negative and how it puts out the inner light and yet encouragement puts 'more oil on the light, so we can help and support in life'. It was acknowledged too how the more we practise and rehearse the better we become....so when we remind ourselves that 'I am a peaceful soul' and practise, experience and feel this we learn how to respond and not react to life.
Sister Jayanti: It is an exercise to come back to natural state of being.....better for you, relationships and the atmosphere'.
Sister Sudesh: We have to go beyond and detach and see the issues in life from this place. Then we become the 'detached observer and active actor'.
Sister Jayanti: Today's world can be confusing for all generations and our minds are so loaded. Meditating is a great way to help the conscience become clear; to spend time and gradually remove all the influence, then the soul starts to shine and we move with the pulse of our own conscience. For this we need power by going into silence and connecting with The One Above who will help us move in a new direction towards truth.
Within the big mix of culture and traditions here on the planet, .....human perception will always vary and be multiple. It is when we connect with Satyam, Shivan, Sunderam then we can move in the right way. The signal of Diwali is to rise above, be with The One and realise there is a world of abundance and happiness and joy is ahead of us.
Sudesh Didi: We get deceived by ego when we are in the consciousness of the body and to change a situation where there is anger we need to come with a different energy. We listen and don't impose, or be afraid. To build positive energy we need to practise soul consciousness over a period of time and this will become like a strong tree that bears much fruit.
Dimple expressed deep gratitude to both for 'lighting up my inner ness.'

BKs Participate in Multifaith Diwali Gathering at Trafalgar Square, London, 1-7pm 3rd November
11 November 2019
A short video of the event can be seen at: https://youtu.be/NILs21jD98E
'Diwali lights up the autumn gloom....thousands of people from the Hindu, Sikh, Jain and other communities marked the annual
Diwali festival celebrating the triumph of good over evil, by gathering in Trafalgar Square, London for a free event'- front cover of Guardian, 4.11.2019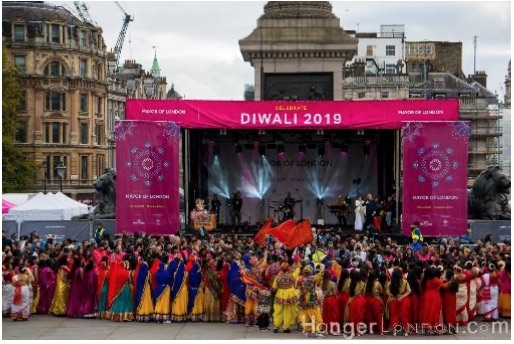 Thank you to everyone who came to celebrate Diwali in Trafalgar Square yesterday. It was incredible to see Londoners from all backgrounds and faiths sharing Diwali's central message of peace and mutual respect' Mayor of London, Sadiq Khan on Twitter. #Londonisopen

On Sunday, 3 November, London's biggest Diwali event took place, organised by the Mayor of London's office and supported by
(DIL), a collaboration of 14 Hindu organisations, including Brahma Kumaris, to deliver Diwali celebrations at Trafalgar Square for its 18th year. Each year it attracts thousands of people from many backgrounds and online reaches out to a global audience. The BK representation was once again led by BK Jaymini Patel with BK Urvashi Patel managing the main stage and BK Dipti Khatry and BK Toots Beckett supporting the BK coordination along with a great team of BK volunteers from GCH and local centres.
At 1pm the festival began with an Opening Annukut Ceremony began in the centre of the Square, off stage. This was a huge celebration of vibrant dances, involving over 150 dancers who gave a spectacular performance and transformed the Square for 20 mins into a beautiful swirl of harmony and colour.
On the large video screen before the stage opening Sister Jayanti's message wished everyone a Happy Diwali, along with other messages from the various DIL committee's organisations leaders. This year youth from the DIL Committee, including BK Roshni Kumar, came on stage to offer flowers to Ganesh to start the stage Opening Ceremony then the DIL Chair for 2019 Anita Nomula, Mallesh Kota and Srinivasa Sharma Yadati from Telugu Association of London (TAL), gave beautiful speeches of welcome.
The Mayor of London, Sadiq Khan, arrived to greet and address the gathering, reminding everyone that 'Many celebrate the wonderful festival of Diwali, and the story of Rama and Sita is as relevant in 2019 in London as it was thousands of years ago when it was first told...the moral is simple.....light over darkness....good over evil.....friendship over enmity and knowledge over ignorance...and now those lessons are needed more than ever before....and that is why the central message of Diwali is so important as we celebrate in this great city......our diversity is a strength and not a weakness and this is why we are a beacon for the rest of the world....because in London we not only tolerate difference but we respect, embrace and celebrate it.
Click here for detailed report with more photos.

Happy Diwali Greetings From the Austrian Family
28 October 2019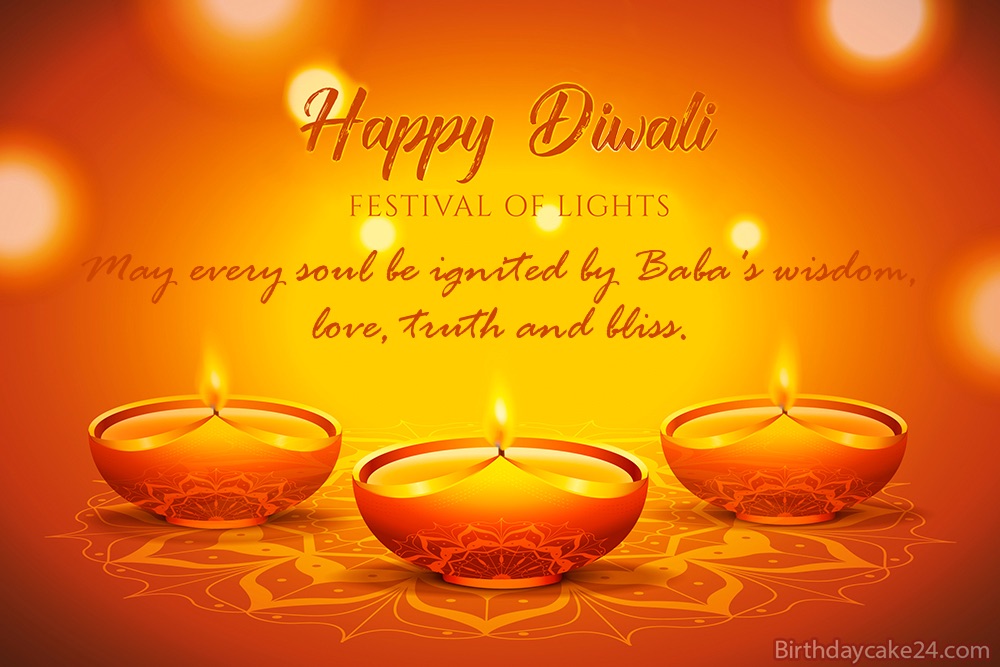 Happy Diwali from Didi Sudesh & Family in Germany
28 October 2019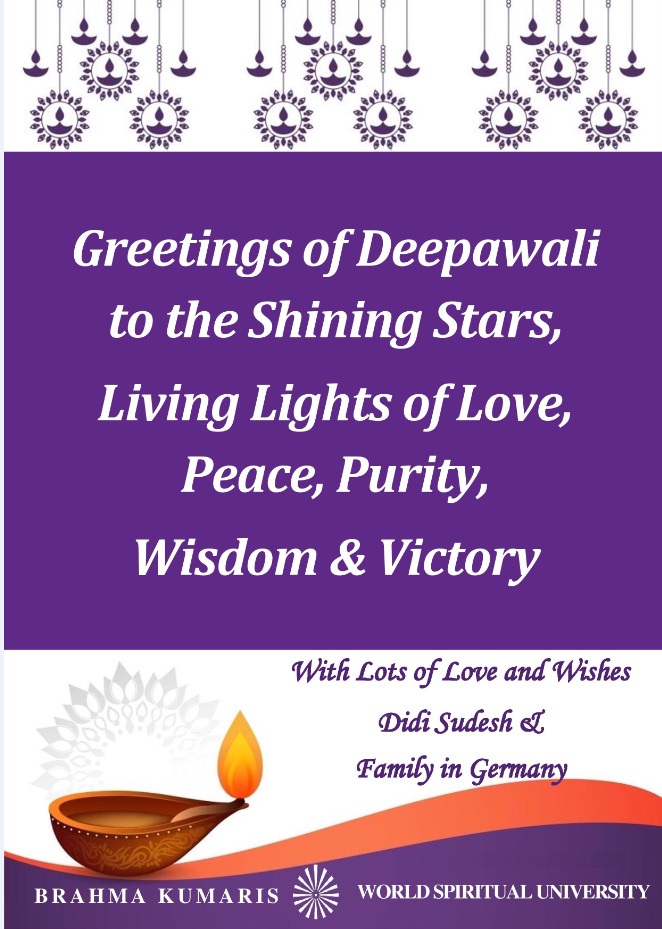 Diwali Greetings from Sister Jayanti and UK Family
28 October 2019
Dear Jewels of Light,
Lots and lots of Diwali greetings on this very special day. We wanted to send you greetings on the day itself rather than before or after.
I know that with Baba and the family, each one has a lot of light in their hearts and in their souls and it's going to be a very beautiful, magical New Year in which we will see God's amazing task unfold at Sangam Yuga.
With all good wishes.
In Baba's sweet remembrance,
Sister Jayanti and the UK Family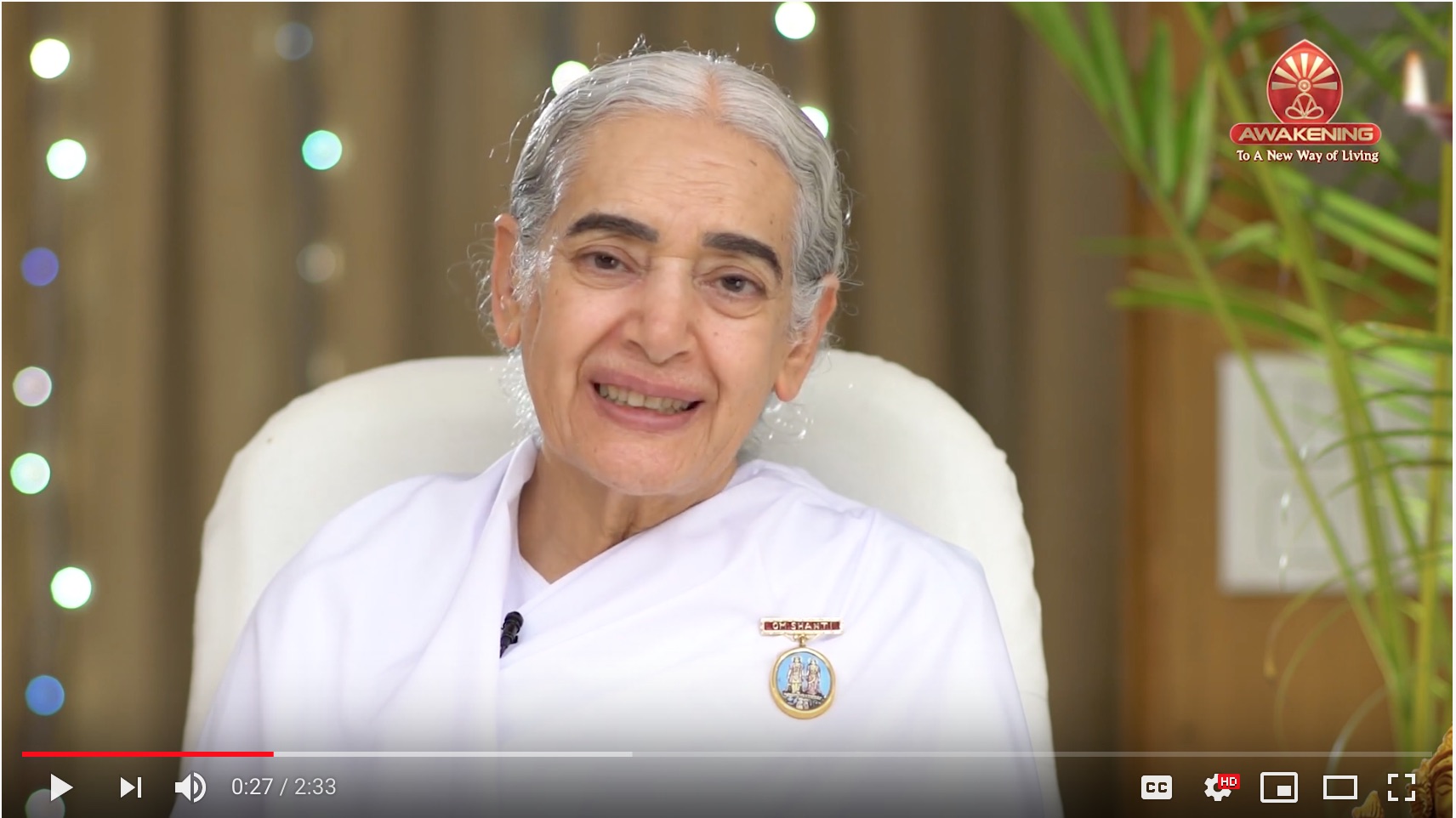 Emotional Well-Being Program Held at Inner Space, Wembley, 20th September
5 October 2019
This evening event was organized by Central and North West London NHS Foundation Trust in collaboration with and hosted by Inner Space, Wembley. There were over 75 present. It included powerpoint presentations from two NHS Talking Therapy CBT practitioners in Brent: Ozkan Gedik and Priya Rajendran, who explained their work and how this supports people with mental health issues. The evening also included some spiritual insights on the theme of how to achieve emotional wellbeing by European Director of the Brahma Kumaris, Sister Jayanti. The panel discussion was facilitated by Ketan Sheth, Councillor for Tokyngton, Wembley Hill & Wembley Park in Brent and Chair of Brent Council's Community and Wellbeing Scrutiny Committee.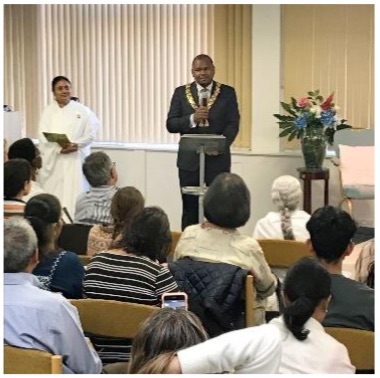 BK Daxa Shah, coordinator of Inner Space, Wembley welcomed everyone to this high street branch of the Brahma Kumaris, UK. A place that has been serving the local multicultural population for over 23 years by teaching Raj Yoga meditation as a way to experience inner peace and develop a positive approach to life.
Sister Daxa welcomed The Mayor of Brent, Cllr Ernest Ezeakughi and everyone present to an evening on this relevant aspect of our lives, emotional wellbeing. The Mayor mentioned that this subject is a 'dominating discussion in our media and amongst families' as we live in this fast paced and technological culture, in which there is little time to 'stop and relax'. He proudly reminded everyone that Brent's population is made up of over 335,000 people from many cultures, religions and ethnicities with over 149 languages spoken in its schools. 'Despite the diversity, as a councilor and Mayor what I see is unity'. Yet he also recognized we need to give ourselves time to think about our spiritual and emotional wellbeing.
A lawyer by profession, who also sits on a number of public bodies, including as Lead Governor of the CNWL NHS Foundation Trust, Ketan Sheth facilitated and introduced the panel. In his introduction he reminded everyone that next year, 2020, Brent will be London Borough of Culture. He asked the question .....are Brent's people happy? He mentioned that the challenges of experiencing good emotional health are different at different stages of life and can be affected by what we do. In Brent' we are promoting what we can do to feel good at any stage of our life. Be active, take notice, keep learning and give....These are simple steps but they can profoundly affect our wellbeing.'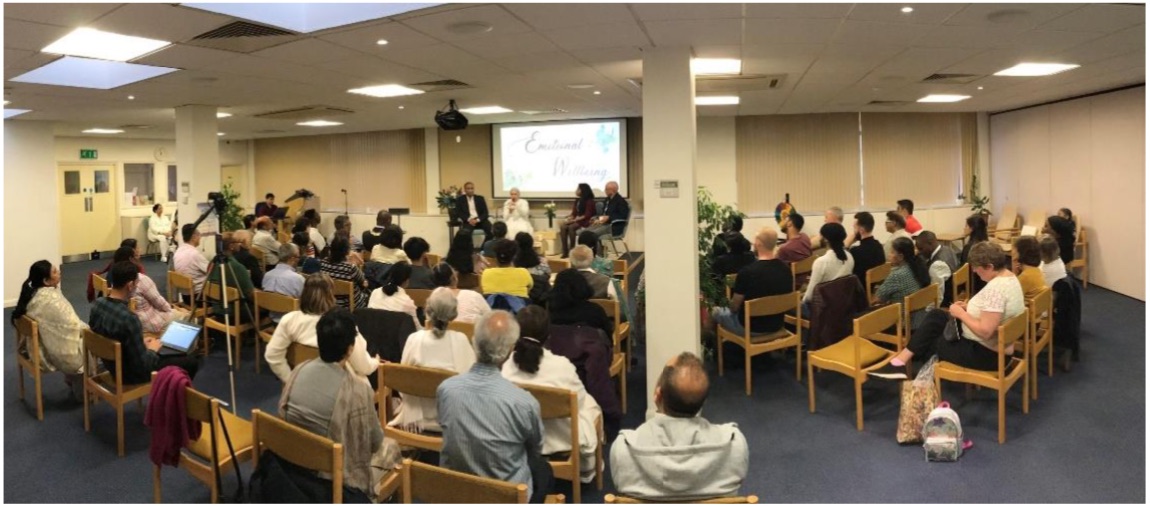 Ozkan Gedik (senior high Intensity CBT Therapist), with great enthusiasm, led everyone through a presentation to understand the roots of anxiety and how, 'although it can be a useful feeling, it can cause distress when excessive and get in the way of normal everyday tasks and prevents us from doing what we would like to do'. He explained the vicious cycle of anxiety and suggested some relaxation techniques: involving controlled breathing, progressive muscle relaxation, visualizing a peaceful scene or image, meditation, yoga or gentle exercise, calming music. For the vicious cycle of depression which can also interfere with someone's life significantly, his work supports by setting up activity schedules, even if the feeling to do is not there. He emphasized that this is the way to reverse the cycle, and to not let 'low mood' dictate what we do....to do it anyway and the motivation will follow. He also noted that 'a balanced life requires the routines, the necessary and the pleasurable'
Priya Rajendran, CBT therapist, working in the community promoting Talking Therapies across Brent then spoke about IAPT (Improving Access to Psychological Therapies Programme) and mentioned that in the past year over one million people have access the IAPT services. She also noted how Brent Talking Therapies Service offer a range of support, some of which can be accessed online, over the phone for direct self referral or through a GP. Priya gave an understanding of CBT...'what we think
and do affects the way we feel'... and CBT (Cognitive and Behavioural Therapy) helps people to change their thoughts and behaviours to feel better. She mentioned that counselling is a talking therapy that is reflective and helps to adjust to life changes. She gave the following contact for self referral for people resident in Brent: Telephone 02082063924 or www.cnwltalkingtherapies.org or email: brent.iapt@nhs.net Sister Jayanti has over 50 year's meditation experience and is an author and highly respected international speaker, touching the hearts of many around the world with her profound insights on spiritual solutions to everyday problems. She plays a lead role in the Brahm Kumaris Environmental Initiative and assists the overall co-ordination of BK activities in over 100 countries. See points below from her sharing:
99% CBT fits in with our thinking of spirituality. The central point I took from these interesting presentations was how thoughts, feelings and emotions impact behaviour and the reverse.

The focus at the Brahma Kumaris is to help people firstly see what is going on in their minds. It is not so easy to change habits and patterns of behaviour, yet these are all connected.

We help people see where thoughts are coming from, from the recording of their inner being and where has that come from? From actions. So patterns have been created within the self and out of that comes thinking, feeling etc.

Another element Raj Yoga meditation looks at is the 'buddhi', the intellect, this capacity to direct the mind and has the capacity to hold information and 'filter' what is important and the ability to discern what is beneficial or damaging.

Meditation helps us to be selective with the quality of thought we use and connects them to feeling. We recognize that
the capacity to manage our thinking will determine the quality of our mood.

In meditation we change the basis of identity away from the 'external form' to the 'inner being'. The being that 'I am'.

When we understand we have a separate identity to the physical identity it makes a huge difference.

We want to focus and concentrate but we get distracted by the past and anxious regarding the future. The intellect
acts as the 'reins' with which the 'wild horse' of the mind is tamed.
To tame a horse it is done through loving attention, by whispering sweet things in their ears and then within a short
space of time a horse will do what you are asking of it and become loyal and obedient. The same with the mind. We give it sweet thoughts to think about and it can become our best friend. My mind is part of me and I can choose how to direct and manage it, this is very empowering.

We recognize that to look at what is going on in the mind is fundamental to wellbeing.

Meditation also takes in aspects of positive psychology. We recognise that the more we generate and sustain positive
thoughts then our experiences and feelings will also be positive. Physlical health then improves with the 'feel good' factor and mental capacity is enhanced and relationships improve. When feeling good, our work efficiency is enhanced and concern for community increases and generally the world looks better!

What happens in meditation to make this happen? Meditation tells me that the inner being has certain natural positive tendencies and if I can connect with the inner being I can experience these in a natural way. When I don't, I lose touch with that resource within the self.

To do this we need moments and minutes of silence and stillness for the self . We need 'me' time to pause and connect.

When we take the time to go inside we feel the silence and peace which is within our own inner world. We realise there is a store of love within the inner being.

When we access this beauty within the self we can take charge of our behaviour and as we begin to do this we begin to see solutions and not just problems.
• The conditions of the world today are very strange. But we can do something about the self and then maybe our contribution to the world will be a positive one.
This was followed by a lively Q&A session with the three panelists before Sister Jayanti led a meditation on Peace (See below) and then thanks were given by Sister Daxa to the speakers and to Ketan's motivational drive to make the event happen and thoughts for more events to come.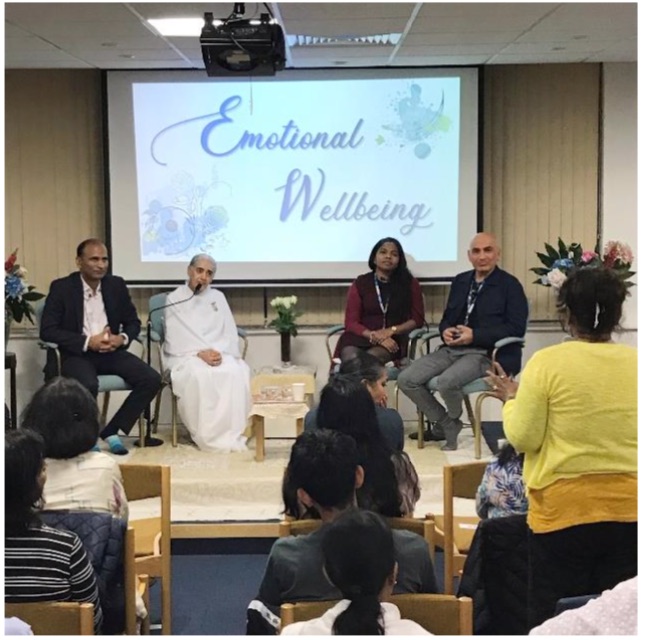 Both feet on the ground so the body is balanced and back straight so alert....Take a deep breath.....I am going to share thoughts and invite you to follow:
I relax my feet, legs, my back, shoulders, arms and hands, my neck, my face and now I go on an inner journey and watch my thoughts......in this atmosphere of calm enquiry and learning...my mind feels calm, my thoughts are not too scattered, moving along quietly....but as I watch my thoughts their speed slows down and now I can select one thought. I select the thought of peace. I hold peace in my mind...I reflect on peace....and begin to feel peaceful...peace feels natural and comfortable...I begin to get a sense that peace is part of me and not separate from me. .....I am peace...peace is my natural state of being and who I am...going within and inside deeper and deeper...I realise that I am a being of peace...and peace radiates out into the room....and out even further beyond...holding peace in my mind....allows my whole body to return to a state of harmony....holding peace in my mind...vibrations of peace reach my family and friends. Peace reaches all forms of life....peace reaches the elements of nature...Enjoying this experience of peace, I resolve to keep this feeling, this inner awareness of peace even as I come back to things I need to do in the here and now....I can stay connected with the self and keep this peace......

Janamashtami with Sudesh Didi at GCH
2 September 2019
With a beautiful set of a young Krishna on a swing and an audience of approx. 280 people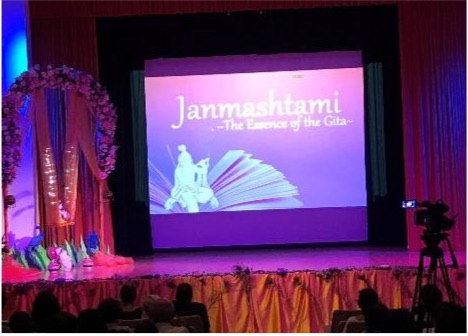 Sister Jaymini introduced this happy celebration of Sri Krishna's birthday. She reminded everyone how 5,000 years later, this birth is still celebrated with a lot of splendour. We say the birthday of Kirshna is a great day and he embodies the art of happiness and harmony and Sister Sudesh will share the significance of this and why it is Every mother would like a child like him. Everyone would like a relationship with such a being'.
Vasantha performed a Bharatnatyam dance with great joy and intoxication with thoughts of Sri Krishna.

Sister Jaymini introduced Sudesh Didi as a senior teacher of the BK's who travels and serves tirelessly as a beautiful nightingale, always churning the spiritual knowledge and taking everyone into the experience of her sharings....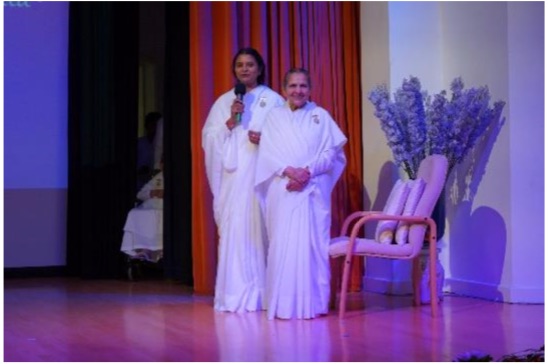 Please see points shared by Sudesh Didi below
Just as a seed is silent it has potential. The seed can give rise to a huge tree that bears fruit. When there is difficulty we say it is the fruit of our actions but when there are elevated actions there is the feeling of success.

It is remembered the birth of Sri Krishna was in a jail....but what was the power. The father was able to carry him out of the jail to safety.

The impact of the soul on matter is an internal power that has an effect on matter.

Light never fights with darkness. On the one hand there is the dark night but then it is a matter of a second that the light comes on with a switch. So is my personal power switched on or is current not able to get
through due to some leakage of waste or negative?

Religions have become corrupt and the state of the soul has become degraded over time

God's great versions come when there is extreme irreligiousness in the ancient land of Bharat, when religion
has lost its power.

The reality of the soul is living truth. There is fearlessness in living the truth and in this is bliss. This switches us from darkness to light.

Krishna means...one who attracts the mind, and it was the light of attraction within him that is remembered. The beautiful and benevolent one. The One who attracts our heart through the Murli, the flute.

One name he has is Shyamsundar, meaning the ugly and the beautiful one and this refers to him as coming into the cycle of day and night.

The Gita is remembered as the wisdom given by God. Spirituality was imparted when the parents of Krishna were in the jail...the ancestor souls of the deities are remembered.

The One who gives this knowledge is beyond the corporeal form. He is The Beautiful and Truthful one. The Benevolent one

The praise of Sri Krishna is sung with many names yet he is the same deity.

Bharat is remembered as the land of abundance. From plentiful it became empty....loveful and blissful to
miserable. With righteousness again the power of truth is expressed.
It was fear and attachment that put Krishna' parents in jail. Attachment doesn't allow us to move. In the
name of love, attachment and control create problems.
With the ability to realise the self we can learn about the cycle of time...Where have I come from and what is
my purpose in life. To see the soul in the three aspects of time, to spin the cycle of self realisation is a great
power.
In the Gita there are the armies of the Kauravs and Pandavs. The births of the kauravs were based on
jealousy. There are many stories around this. Those who are attracted to wealth and possessions, position
and power and don't want God.
This is how the story of the Mahabharat and the Gita begins. Duryodan came to Sri Krishna and Arjuna.
Krishna asked Arjuna what is the reason for his visit but Duryodan wanted to speak first and asked for power and wealth. But Arjuna said he wanted God. Amongst the Kauravs and Pandavs there are the Aryans, the civilised. Arjuna didn't want a battle.

The Battle between the Kaurav's and Pandavs is shown as a huge battle. It is the story of the battle on this field of action, on this planet....where both armies are present.

The knowledge of the Gita is shared on the battlefield. All of us are on this field of battle. Those who simply wish to attain God belong to the Pandav Army. They are ones who take birth through spiritual understanding. There are the two aspects of the soul...the dark side and the light side. Knowledge is called light. Ignorance is called darkness.

In order to destroy or end darkness God has to come to give us the light of knowledge. When there is this Mahabharat War happening all kinds of souls... There were only a handful of Pandavs.

It is remembered that Sri Krishna 'stole' butter – what is this about assomeone so royal could steal? ..if we through introversion churn spiritual knowledge we experience 'the essence', the 'butter'. God says that He shares the deep significance with those who listen and this happens in an incognito way.....'stealing' is what is remembered by this.....taking the pure, gentle understanding and bringing pure qualities into life....

It is the power of purity that attracts. The pure love and feeling and ability to 'steal' virtues....to do something quietly and without any show. Those who had power to imbibe virtues (the gopes and gopis), became his companions and played with him.

As we realise we are the soul we can let go of the old clothes of the body and we become detached from the costume. The Supreme Soul is teaching us to let go of the consciousness of the body.

God teaches us to focus our attention on light. The soul is light. There are many more stories of Sri Krishna celebrated in the form of rituals.

We see him on the swing, sweet with all virtues and full with qualities.

To transform and increase our qualities in life is an art. To become doubly non-violent is to become free
from lust and anger and any violence whatsoever.

Sri Krishna praise is as the doubly non-violent one.

Vishnu is remembered as the dual form of Lakshmi and Narayan. Ones who change from ordinary woman
and man.

God comes in an ordinary old body, Brahma, to establish purity again in the world

He establishes the land of Truth. We need Him at this time, we need power in order to conquer Maya and
learn how to spin the discus of self realisation.
In order to destroy doubt and ego, Hanuman is remembered with the mace. One who imbibes spiritual qualities and has both authority and humility is like Hanuman. Self realisation is the power that destroys negativity.

Through ones own powerful existence. When there is a sweet fragrance the bad odour is removed. The mace is a symbol of victory. We are the victorious souls who have come into the rosary of victory and are described as an army.

To develop our lives spiritually we need first to live like a lotus, in this body conscious world, in the bog in which there are all the vices, the dirt of lust, greed, anger, ego, attachment....

In every image of the deity they show the image of the lotus flower....the image of detachment. We are becoming conquerors of attachment and doubt also will subside. When there is faith in the intellect it is remembered there isvictory.

On the battlefield God Himself gives knowledge and at this time there is a need for knowledge. God Himself has to come to bring the day.....when human beings become full with vice the battle happens now. We are battling internally and others for property, authority and power.....Everyone is on some field of battle.

The aim is to be victorious in the battle by staying in the original religion of the self by listening to His knowledge. Then we can stay in strength whilst coming into interaction with others. It is an internal war.

When we praise One let us make that praise the decoration of our own lives and then we can swing in the
swing of supersensuous joy, and experience 'the butter' of the virtues.

We need knowledge to remove sorrow. One who listens to knowledge is Arjuna.

The Supreme Father, the One who is beyond the physical form and is The Being of Light imparts the
knowledge to him.

Sri Krishna has love for the Shivaling....He became Sri Krishna through his love of The Supreme Father.

In the scriptures the spirituality was lost as ritual took over. So now God brings the spirituality behind the
stories back. Shiva actually gives knowledge to human souls. We say 'Manmanabhav'....direct and connect your mind to God and imbibe divine sanskars. So the first knowledge of the Gita is that we are souls.

When the soul is in the body it is a human being and when it is dead the body becomes a corpse.

So various names are given to the chariot

Sister Jaymini thanked Sudesh Didi, as a mine of knowledge and then DADI JANKI graced the stage with her presence, to enjoy the 'gopis' dance beautifully performed by students of Raja Yoga, and to share her vibrations of peace with the gathering and give drishti to each one as they took toli and blessings.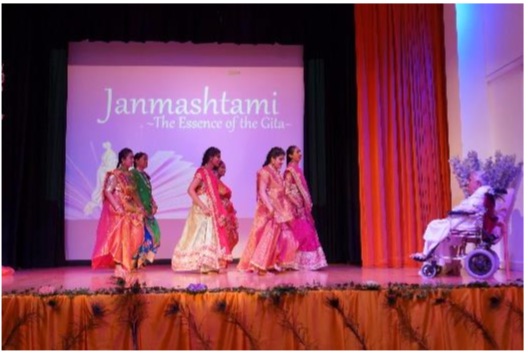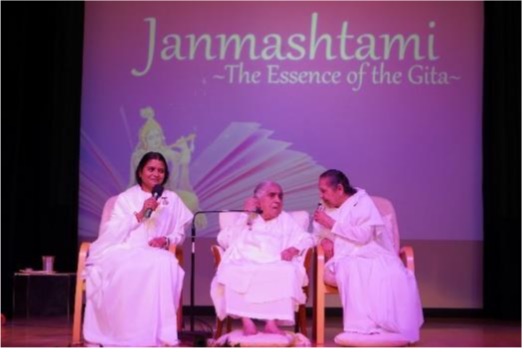 Rakhi Greetings from Sister Jayanti and the UK family
19 August 2019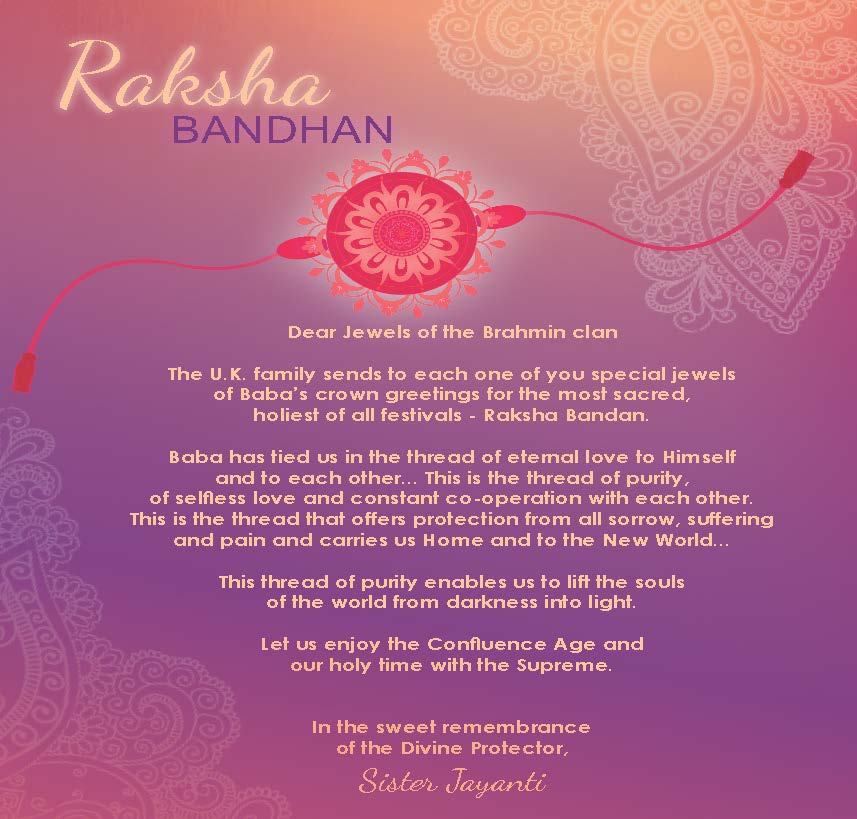 Report from Good Mood Food 28th July 2019 at GCH
2 August 2019
With over 100 present BK Jagruti Patel and BK Minal Patel welcomed and using a skit, explained how complicated life has become with different diets and no definition of 'normal'. 'Do we live to eat or eat to live?' 'Happiness and smiling is the most important ingredient in our life'. The importance of a sattvic diet, a pure diet was explained. In Ayurveda this sort of diet is used for healthy living and keeping the mind clear and this sort of diet is important for developing a state of higher consciousness. This is not just a vegetarian diet, but food rich in Prana (the universal life-force that gives life to all sentient beings like fresh fruit and veg). They also placed an emphasis in understanding the power of choice and meditation.
To warm the gathering up they asked everyone to consider what fruit or veg that makes them feel good and four aspects why. They were then asked to act as different vegetables! Followed by the consideration as to what they enjoy about cooking. There were 4 short cookery demonstrations throughout the afternoon; first it was BK Rosemary Turbeville-Smith who shared her recipe for HAPPINESS in an apricot slice' . (Please see link below for recipe details.). 'Happiness can come from simplicity and this recipe is simple and doesn't induce any stress, which could affect your cooking'. 'Happiness is also nourishment'.
BK Matthew Earle shared an inspiring story of how he became a vegetarian aged 30. "Making the decision to become vegetarian is not necessarily a moral decision, but it feels great to eat food that is conducive with peace. Subtle changes in diet can have an effect on our thinking. As we learn to meditate we understand how food can have impact on what we feel". Accepting or declining food though needs to be done with virtue and good feeling.
BK Manju Patel created UNITY in making a healthy Uppam – a savoury snack, by using a variety of spices and unifying them to create a unique taste. She demonstrated 'unity' with BK Laxmi and emphasized understanding peoples' specialties when cooking together. She reminded everyone that 'cooking our own food is safer because we know what vibrations are going in the food and what ingredients are going in the food'.
After tea there was a meditation in sending good feeling to the body and sharing it with those around, before BK Egils moved with CALM whilst making coconut chutney and sauerkraut. He shared how there is so much misinformation about food, and that fat you eat is the fat you wear. Eating a plant-based diet will see dramatic improvements in health, but also exercising helps as "you can never outrun your mouth"! Potatoes don't make you fat, it's the things you put on them that make you fat. So you need to be aware of what you are cooking with to improve your diet. We feel dissatisfied after eating due to not feeding the body the right foods. Aim to avoid oil and sugar. Coconut water is soothing for the gut. Green chilies are good for your digestion. Fermented vegetables are seen as "alchemy foods", because you get enzymes which are created in the process of fermenting.
Another inspiring story from BK Ami Patel, who shared how people opt to eat food that is readily available to them, because it is simply easier. It is really important to find a balance in life, especially in family life. A great tip is to plan your meals in advance, because if you don't it may result in you becoming demotivated and affect your food whilst cooking. She could see an improvement in her son's outlook on life when there was a shift in his diet!
BK Afsoon Parsi demonstrated LOVE with an Iranian stew and says she holds the question ' who am I cooking for' as she prepares her food with love and care. The MCs shared more considerations to those gathererd: What is the kindest thing I can do for myself today that makes me feel good? And What is the kindest thing I can do for myself in regards to my cooking and eating routine?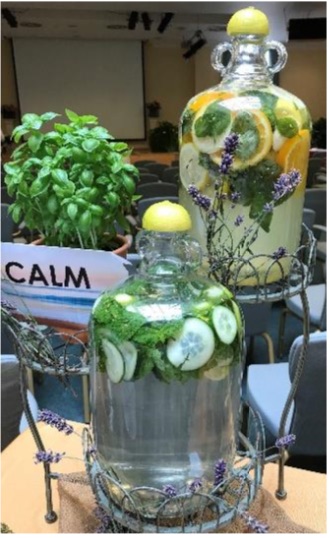 BK Jaymini Patel offered her thoughts and how what is happening in the mind is very closely connected to the food we eat. She explained the importance of meditation in our routine 'as meditation allows the thoughts in the mind to really focus on the powerful Source, The Divine. Happiness is something that everyone wants and cooking can bring us happiness, as we cook with happiness it is put into the food and those who receive it will feel it. Food binds us, "when we eat together, we stay together'. She encouraged everyone to implement the practice of using virtues in cooking, to improve wellbeing. She explained 'traffic control' and pausing in silence to choose benevolent thoughts that creates power in the mind. This discipline of the mind is known as meditation. The mind is constantly at work, so choose the thoughts you feed your mind. As you look inwards, find the best energy and abundance of powers you can use in your cooking. We give "drishti, good feelings, to the water and food we eat and this energises the molecules and we feel this after. It is like grace in Christianity and people invoke the divine, higher energy to thank Him for the food that we eat.
She explained how to offer food- a practice that many spiritual places follow is blessing food before eating it. When you eat sattvic food (energy of truth) it will have an impact on your mind and your body and you will experience the vibrations of happiness and love.
Sister Jaymini then offered food ' bhog' together and shared a meditation commentary.

The MC's closed the afternoon with thanks and appreciation to those who participated and those who came.

Report and Video from Spirituality in Society: A Conversation between Christiana Figueres and Sister Jayanti, 6.7.2019
14 July 2019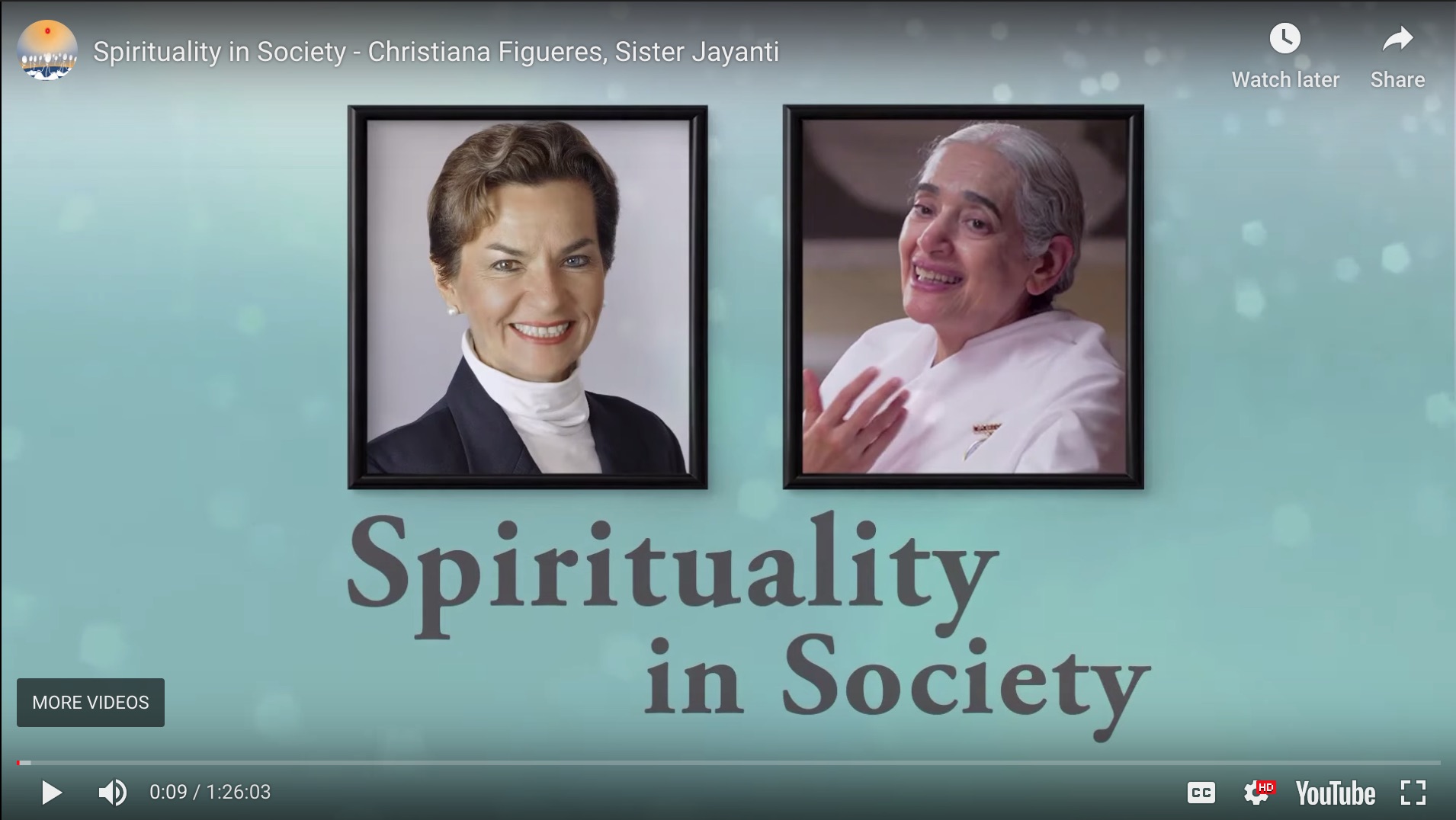 Click on video image to play
This special event was to mark the Mayor of London's first Climate Action Week. Sonja Ohlssen, who had come from Denmark to MC the event, welcomed everyone warmly. Sonja introduced Christiana Figueres and Sister Jayanti as two natural leaders in inner and outer transformation and change. She emphasised how important it was to have such events that have the potential to ignite both our capacity to dream but also our capacity to "get things done". Sister Shivangi then sang a song: Together We Can Change the World which provided a very upbeat and inspirational start to the evening.
Next Sonja invited Christiana and Sister Jayanti to take the stage and begin their 40 minute dialogue. Friends since 2013 when they met at a Climate change Conference in Bonn, it was very striking to see the very warm and respectful relationship that so obviously existed between the two speakers.
Responding to Sister Jayanti's opening question about how the inner and outer worlds connect and work together, Christiana felt that climate change was "the best crisis we have created" in terms of the potential for inner learning. "And the best way not to waste it is to take on the challenge of going inside and discovering who we truly are". So the learning has to do with regenerating the idea of we are and the way we 'turn-up' in the world. Quoting Einstein, Christiana suggested we cannot solve the crisis if we are stuck in the same mindset that created it in the first place. Sister Jayanti also emphasised the opportunities inherent in the current situation by likening it to when a person develops a physical illness and how it can make them look inside to see if there is a connection between their mental or spiritual state and what is manifesting in the body. Sister Jayanti felt that the "inner battery" of the soul has become discharged and that this was being reflected in the world around us. To remedy this we need not only to co-operate together but also to take the help of the Divine. When we connect with the Divine then regeneration can happen through our own personal transformation which increases our capacity and energy to take positive action in the world.
Christiana then quoted David Attenborough who recently announced that "the Garden of Eden is no more". She therefore stressed our responsibility to create a new vision of the planet and to clarify how we want to be in relation to this new vision. Christiana emphasized that we need to create "a garden of intention". Then we have the responsibility to co-create the next chapter of that garden. Although we need to honour our grief for what we have done to the planet, it is important to move on from that and use it as 'fertiliser' to generate a new attitude or response. Christiana had once been staying on a farm and had gone outside to take a break from some difficult issues only to be faced with a large pile of manure! However she then noticed that at the top of this pile, a beautiful sunflower was growing out of it. This she felt gave a wonderful message: that with intentionality we can coax the sunflower and understand the pile of manure is the means by which the sunflower can grow.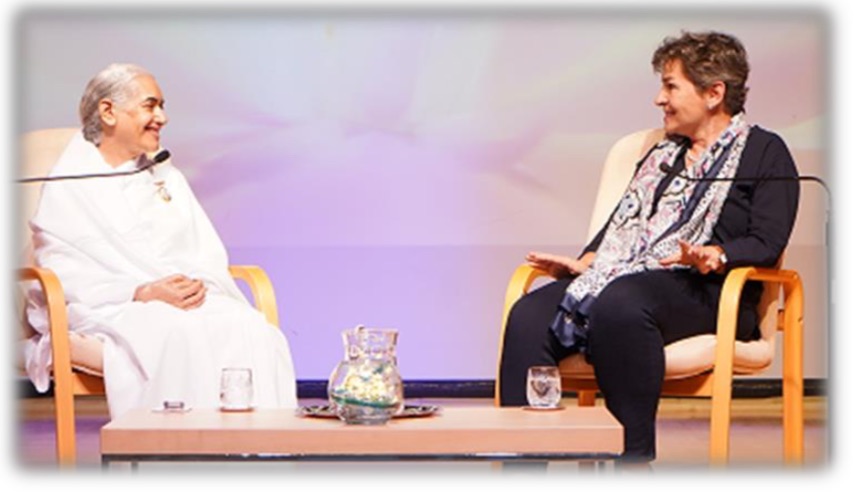 Sister Jayanti also emphasised the importance of being clear about the intention behind any action as this is a key concept in the law of karma. By creating a pure, positive elevated intention she felt that we can recreate the Garden of Eden.
Sister Jayanti stressed the cyclical nature of life and how after the darkness comes the light. So it was important for us to have the intention not just to save the planet but to co-create the Garden through our everyday attitudes and actions towards ourselves, our neighbours and the natural world. Christiana echoed that when we change our attitudes in a deep way, the "impossible becomes possible, likely and even unstoppable!" She defined optimism as the capacity to see beyond what is physically visible to us right now and to be 'stubborn' in the face of obstacles. "If the door closes then where is the window?" In this way we can find the next step forward. "If it's for the common good, then we'd better be stubborn!" Sister Jayanti also felt that in order to see beyond the limited we needed to step into our spiritual identity and then we can hold the vision of a new reality and begin to create it.
Indeed, Christiana felt that part of our job is to help people get out of 'the box' of limited vision. She gave a wonderful analogy of when a child is learning to walk, it can get very frustrated because it cannot envision what is beyond the current reality (or the box) of only being able to crawl. But the parent is able to stand outside 'the box' and hold the vision of the inevitable transition. So it is important for us to hold our mind open to what is possible. Sister Jayanti agreed that by being in the stage of the observer, I become the script writer of the role I'm playing. Then I can detach, expand my perspective and see the bigger picture. With this expanded vision of reality, I can make the best choices.
Christiana went on to say that feeling like I'm stuck in the box and that someone is to blame for that can also lead to playing a victim role, which can end up as a never ending victim-perpetrator dynamic. The only way to stop this, she said, is to take a step back and take full responsibility to recognise that I do not have to participate in that anymore. Then Christiana shared a very personal story demonstrating how what's going on in our personal lives inevitably spills into other contexts. The setting was the negotiations for the Paris Agreement in 1992 and the proceedings had reached a stalemate. After a meditation, Christiana had seen clearly how she had been perceiving herself as a victim of the breakdown of her marriage and that she was carrying that dynamic into her work role. Once she was able to extract herself from the victim role then she was able to recognise that she had the power to define her own reality. Interestingly not long after, a solution was found that led to the historic agreement.
After a very lively and engaging discussion, Sister Jayanti suggested a pause for meditation and spoke a commentary reflecting on many of the themes that had emerged. Afterwards, Sonja thanked the speakers for their inspiring conversation and then opened up for questions. The evening closed with a very moving violin solo and another beautiful commentary from Sister Jayanti in which she asked us to create a vision of a world of truth, justice and joy in which all beings are safe, secure and have a life of love and beauty. She left the audience to reflect on what we would need to do inside in order to help create such a world.

BKs Attend the 36th Anniversary of the Peace Pagoda in Vienna
14 July 2019
Dearest Divine Brothers and Sisters, Greetings of Peace from Vienna.
Please find below a short report about our attendance the 36th anniversary of the Peace Pagoda in Vienna by Japanese Buddhist Society. The event was a very good chance to meet with spiritually interested souls and friends. We also connected to a Buddhist munch again of the Buddhist Society who cooperated in 1986 at Million Minutes of Peace Project.
With all our love and good wishes from Vienna,
In Baba's sweetest Yaad Pyar,
Rikki, Rainer, Stephi & Baba's family in Austria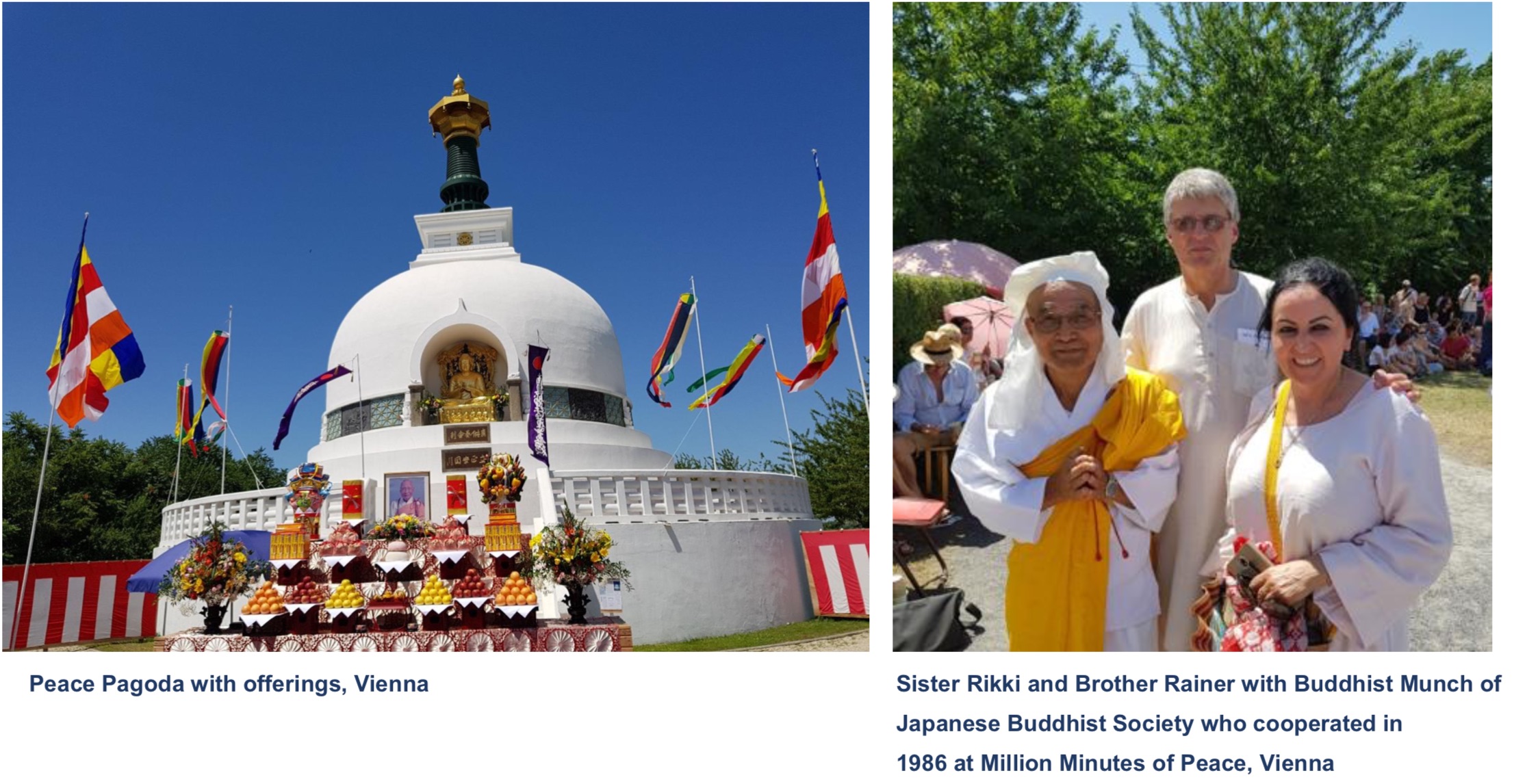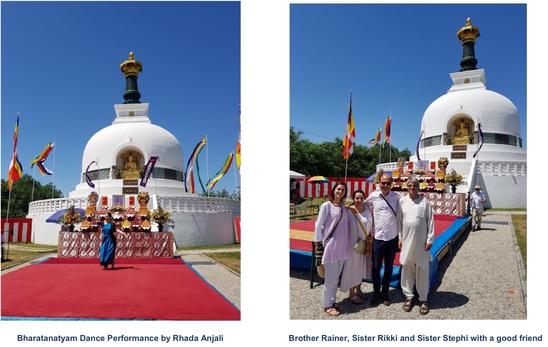 FEELING SAFE with Sister Jayanti, June 29, GCH
25 June 2019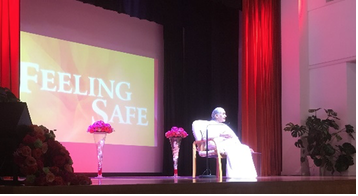 Opening with an echo from last Sunday's event at Wembley Arena, Sister Claudia danced and demonstrated the power of the wings of faith and peace to Lucinda Drayton's 'Tiny Flower' song, beautifully setting the scene for the evening's exploration of 'Feeling Safe' with Sister Jayanti.
MC BK Nik welcomed and introduced the evening with 300 present and a further 200 joining online. Nik first mentioned how we 'live in turbulent times, with a lot of anxiety and apprehension and so how do we create a life 'feeling safe'. He invited everyone to turn their neighbour and to ask each other what pulled them to come to this event.
Nik invited Sister Jayanti to the stage. Below are some points from her talk on this subject so relevant to everyone's lives today. Answering such questions as: 'Where is a 'safe' place today?', ' How can we feel safe?', 'Is it possible to create a safe place for the self by simply using the power of the mind?', Sister Jayanti also shared reflections throughout the evening to take people into their 'inner sanctuary', their 'safe space' within themselves.
• The opposite of fear is love, not just safety. It can change a situation from danger to safety.

• Positive psychology has been a subject of a lot of research in recent years. Before that psychology, for over 100 years, dealt with negative feelings and anger issues etc. When these feelings come, they feel like a sledge hammer and we lose touch with what we are saying and doing. These feelings are strong and last for a period of time. Yet often the experiences of happiness, joy and love are very transient.

• The memory track carries our experiences and holds deep imprints within the self. Memories of pain, fear and trauma are not just in the mind and memory but also registered in the physical body, our physiology. Memories of fear are carried within the physical cells and can be activated when there is a trigger. Often this happens in a subconscious way - flight or fight reflexes show us this.

• The subject of fear and insecurity is a huge subject. We are all exposed daily to bad news flashing around the world that are magnified by the media and the fastest growing business in London is security.

• What can we do? Take practical precautions: What am I watching and what am I 'consuming' and exposing myself to? What is going to nourish the mind? What is going to help us feel secure and safe and warm inside?

• A plant based diet is non-violent and safe. When we eat meat, we consume the antibiotics and the fear of that animal.

• It all depends on our thoughts. And it starts with a few steps… we can create feelings of warmth and safety by directing our thoughts to the 'sacred space within' that only the self has access to.It can be difficult to keep the mind quiet and still and it is a reality that it takes training and consistent practise. We can start by returning to this centre point of our existence and by taking pauses to allow the mind to slow down.

• An African philosopher recently shared: 'When there is an emergency, a crisis, slow down'! People are often hurt by panic more than by the situation itself. When we allow the mind to slow down we are allowing the possibility of clarity in our thinking. When the mind is having many thoughts in different directions there can be confusion. We have to tone up the muscles of the mind just as we exercise the muscles of the body, in order for it to work well. So we have to practise this 'slowing down'.
It takes attention and effort to 'climb up' in our thoughts. It is easier to slide down and not even realise it. It has to be a conscious thought to elevate my thinking and go beyond fear. For example, maybe I am given a diagnosis of a disease, I can choose my response to this. I can get scared or I can calmly say: 'It is going to be....click here for full report.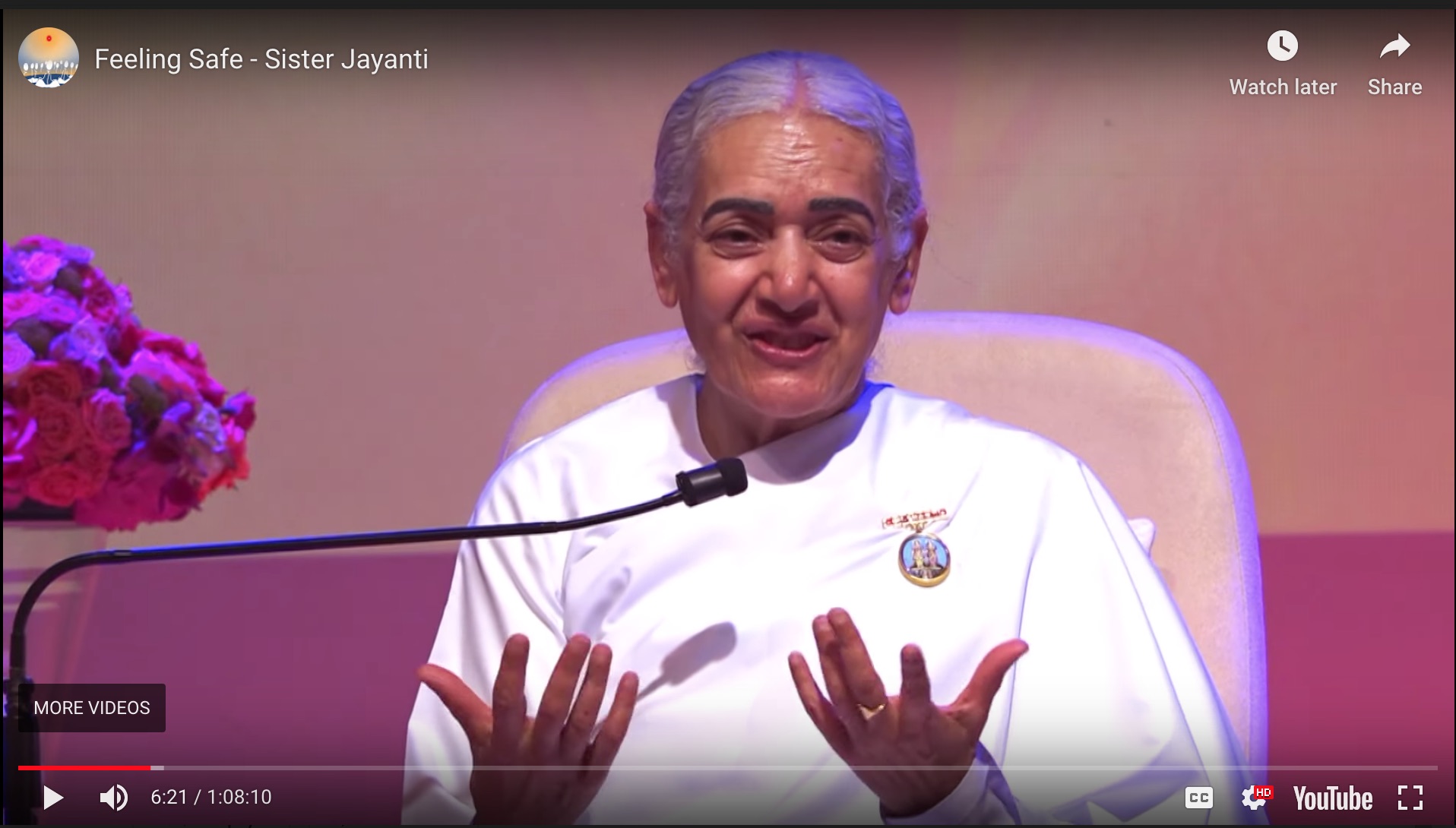 Click on above image to play the video

Event Report for SSE Wembley Arena 23.6.2019 - Fast Forward to New Possibilities with BK SHIVANI
25 June 2019
Fast Forward to New Possibilities
An Evening with BK Shivani
at
The SSE Arena, Wembley, London 23rd June 2019 6-8pm
REPORT
Held at London's iconic Wembley Arena, this was BK Shivani's second large event, after Morningside Arena,
Leicester, in the UK part of her Awakening Tour, which sees her travel to many European cities.
As The SSE Arena, Wembley, filled with 7,500 people and multi-thousands more joining online, an atmosphere of quiet anticipation built up. The stage was projected through huge screens and, as everyone entered, powerful images of our beautiful planet were shown with slogans to quieten everyone's minds as they settled into their seats: 'The power of silence is the way to extinguish the fire of anger'…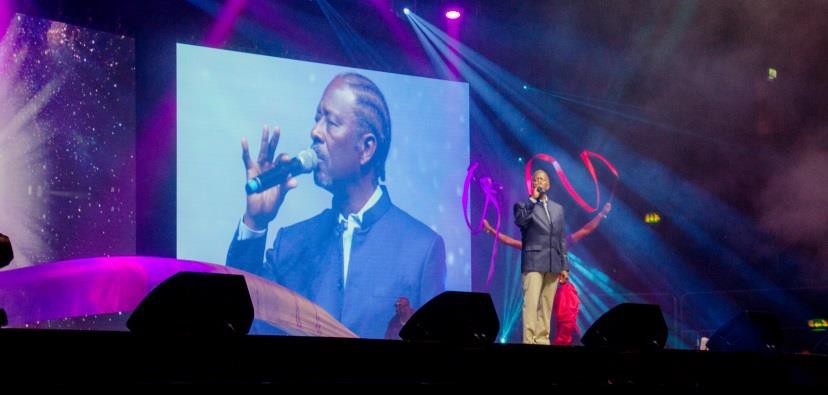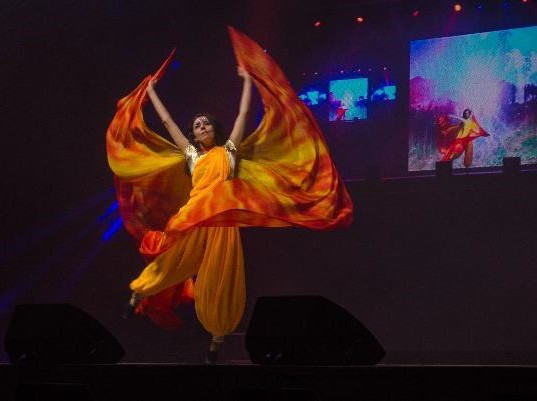 There was a palpable feeling that something new and fresh had arrived in the hall and Clarke Peters brought everyone in to listen as his powerful bass voice sounded out 'Om' and he masterfully intertwined it with the song Amazing Grace 'I once was lost and now I am found' Om ….was blind but now I see….Om ….'Tis grace has brought me safe thus far, and grace will lead me home…Om'. Thiru Seelan danced and weaved harmonious loops with ribbons behind him and a beautiful fusion of culture was created. There was a fluid transition into an angelic dance and Lucinda Drayton then moved to the stage in front of a screen of butterflies and continued the contemplation singing : 'It's not my mistakes that tell you who I am, but what I do with them that I will become….I will rise' Again she took the audience into 'Om' before beckoning Sister Jayanti to centre stage. Sister Jayanti welcomed the gathering – 'The invitation is to move together into a higher dimension… a space in which we can imagine and visualise; experience a world of peace, truth, dignity and beauty….is it possible?
Sister Jayanti lovingly introduced BK Shivani as 'the pilot who is going to carry us from this space to that other dimension and show us how we can create that world and make it a reality. We can all be co-creators of that new reality with the power and amazing grace that comes from the Divine. We are going to experience that world here tonight. We are going to take away tips and tools to make it a daily reality in our lives.'

Sister Shivani is in the UK! GCH Webcast of her classes and events: Thursday, 20th - Monday, 24th June
21 June 2019
Dear all
Om Shanti and greetings!
Thursday, 20th June evening, 7-9pm
Public event: Leicester, Morningside Arena - 'Think Right...no matter what'
Saturday, 22nd June morning, 7.15am
Class in English
Sunday, 23rd June morning, 7.15am
Class in English
Sunday, 23rd June evening, 6-8pm
Public event: London, The SSE Arena, Wembley - 'Fast forward to new possibilities'
Monday, 24th June evening, 7.30-9.30pm
Public event: Manchester, The Lowry - 'Be calm Be kind Be happy'
Below are some useful links:
The public events can also be viewed on https://www.brahmakumaris.uk/live
Best wishes
Webcast Team

Sunday, 19th May UK BK Gathering with Dadi Janki
27 May 2019
Please see below Sister Jayanti's words on last Sunday and the link and doc to the official report with photos.
"Sunday, 19 May, programme with the UK BK family was spectacular. The official report has been circulated, (is in the link and doc below) but just to add that as soon as Dadi entered the Hall, and saw the gathering of over 1000 BKs, she started smiling and beaming. Sister Lucinda sang as Dadi came down the aisle with many Brahmins sharing rose petals in front of her, so it was literally a carpet of rose petals for Dadi. Mandaben was the MC for the event. After Dadi sat down, a video was played of the Dadis in celebration, exchanging a lot of love with each other, and so Dadi's smile continued to broaden.
Sisters then came onto the stage to do a dance with upbeat music, and it was amazing to see Dadi tap her feet and start moving her hands. Hansaben then got her up and she was dancing in front of the whole gathering. Her sharing was of pure love and joy. Everyone was so happy seeing Dadi so happy, so it was really a spectacular afternoon."
Click here to download full report.

Dadi Janki Ji Meets the BK family at Grand Meridian, North London on 19 May
22 May 2019
UK BK Family gathering to meet DADI JANKIJI at MERIDIAN GRAND, LONDON
Unity and Love
19th MAY 2019 2-4pm
REPORT

The UK family and guests from overseas gathered together at the Meridian Grand venue in North London. The hall was transformed into a subtle space lit up with glass chandeliers and the stage beautifully decorated with large sprays of spring flowers in purples/lilacs, reds, whites and green and a large backdrop of a photo of Sakar Baba and Dadi Janki exuding joy

'Can you feel the love tonight?' played on the saxophone, by Emilio Cara pulled everyone's attention after Brahma bhojan had been served and enjoyed. Master of Ceremonies, Sister Manda, welcomed the gathering: ' is there anywhere else you would rather be? This is the place, and this is the time and these are the people… with family and gathered to be with Dadi' who is like an innocent child making us like she is: gentle, sweet simple, light and lovely!'

The warm welcome and atmosphere of silence and love drew everyone in,with over 1,000 present and with over 200 joining the live webcast from GCH and another 200 from around the UK and the world. '

Sister Suman presented the BK Shivani European tour, sharing that this project has two aims 1) to reach out to people to come and fill the venues and 2) 'to get the buzz of the BK's out to the country through the media: There are events in Leicester, Manchester and London in the UK. She reminded everyone that Shivaniben has become Baba's instrument to benefit so many and she provides a message of hope and what she shares empowers people to deal with today's world that is full of challenge. https://brahmakumaris.uk/Shivani

Dadi Janki made her way through the hall greeting and meeting many old friends and new. She was accompanied by Sister Jayanti and Hansaben, Deviben, Kumarbhai and Sachinbhai. Lucinda Drayton sang 'tiny flower' as Dadi reached the stage and Liuba Doga performed the angel dance to celestial sounds followed by Dipti Khatry and a group of 3 dancers welcomed Dadi with a vibrant medley of East and West music.
Sister Manda exclaimed with great appreciation: 'Dadi how many times can we salute you? A million salutes to you'

Dadi Janki:
Where have I arrived! Where has everyone come from? I am seeing everyone and I am dancing! My sweet Baba. I am Baba's sweet baby. My heart has become so happy seeing everyone and everyone is going to receive Sindhi toli.

Om Shanti, Om Shanti, Om Shanti. What else is there to say: truth, purity, patience. When we have patience, there will be humility and sweetness. And we have 8 powers. What wonderful sisters and brothers! I am dancing and do I think about my heart and head! It is the heart that comes first, then the head and then the drishti. Once again, Om Shanti. Let there be soul consciousness. Everyone is good when there is soul consciousness. All here remain detached like lotus flowers. My job is to give drishti and yours (Jayantiben's) is to give toli.

Now listen very carefully and peacefully. In the kalpa, this is a very beautiful scene. I am so happy to see this. You are obedient, faithful, trustworthy. We have come to Baba's home. What is the promise we have made? That we will stay belonging to Baba. You are already Baba's. We are Yours so where else are we going to go? Wherever I go, Baba will stay with me.

Sister Jayanti: Dadi you were asking: Who is more happy? We are - as you have left Madhuban and come to us. At this age you have taken this journey and come here. We give thanks to Baba, Dadi and Hansaben! They tell us in India that whenever Dadi returns from abroad, she comes back 10 years younger! She is saying that when she walks out she will dance down the aisle!

Is this what I should do? Leave the room dancing! Where do I take power from? From up above. What more can I tell you? Everyone is a family member. Baba, Murli and Madhuban. Have patience, oh mind. See your face in the mirror of your heart. My photo here is with Baba! We were very happy. I will tell you something in secret: when I first went out on service I had the thought that everyone should know what my Baba is like – they didn't know and He is very sweet and lovely. UK is OK. Have patience, oh mind, your days of happiness are about to come. We have received so much happiness and bliss, Baba, by belonging to you. We have met the brothers and sisters of the whole world.

Sister Manda conducted a gift ceremony honouring Dadi and celebrating 45 years of Dadi's service outside of Bharat and reminding everyone, 'If Dadi wasn't here we would not be here. Because you came to London in 1974 we are here. Dadi, you have served each one of us in our hearts, minds and intellects and you knew what we needed. You saw what we didn't see and that is why we are here today.' Sister Jaymini presented a glass angel symbolic of the clean, clear and sparkling angel Dadi is teaching everyone to be.

Brother Nick then presented Sister Jayanti with a gift to honour her 70th birthday and for so many years dedicated to spirituality and Baba. 'Her sweetness, commitment, and dedication to Baba has been phenomenal. Sister Farah then presented Hansaben with a gift too, as, in Manda's words' 'if it wasn't for you, Dadi would not be here. How you manage is incredible! Imagine being Dadi's mother! Catch the love and appreciation we all feel.

Dadi then shared silence and drishti whilst Sister Jayanti and Sister Jaymini shared toli with everyone. Lucinda sang 'I will rise' followed by a short video and Ratanbhai's explanation the GRC project so far. (Here are the link and password. It can be viewed until 26.5.2019: https://vimeo.com/337120156 password: grc)
Click here to download full report.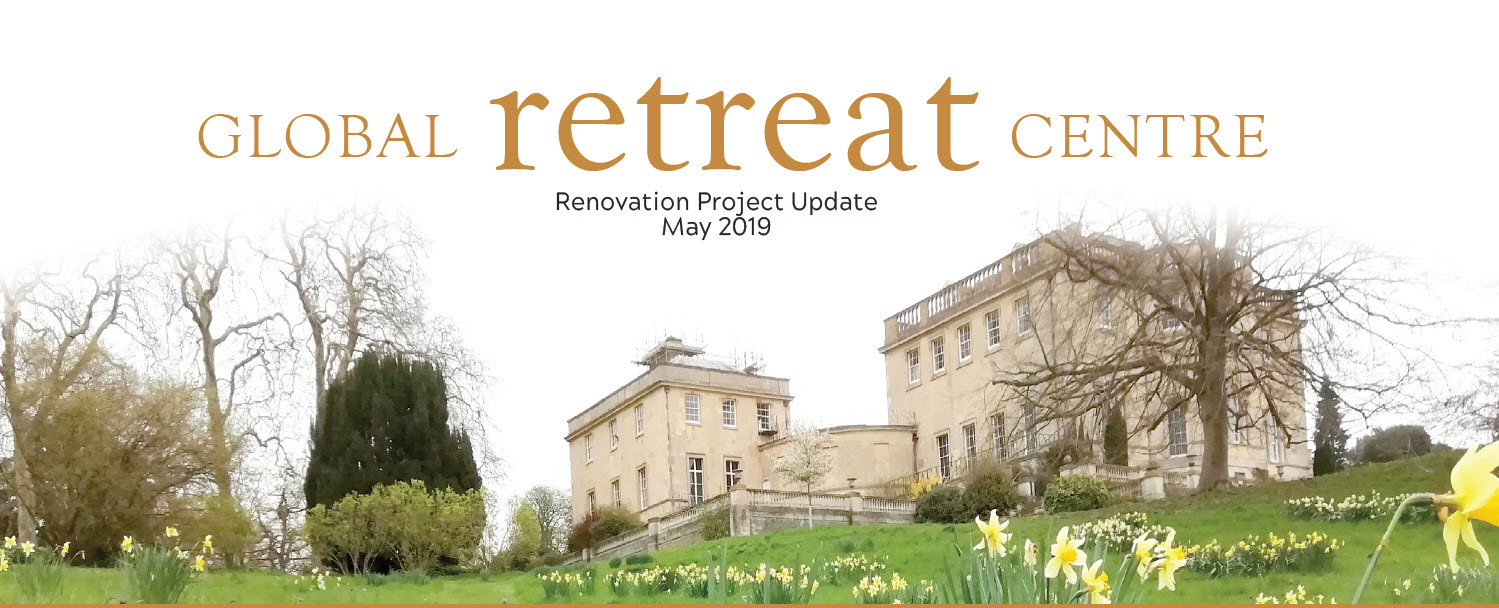 Update on the Global Retreat Center (Oxford) Refurbishment Project
6 May 2019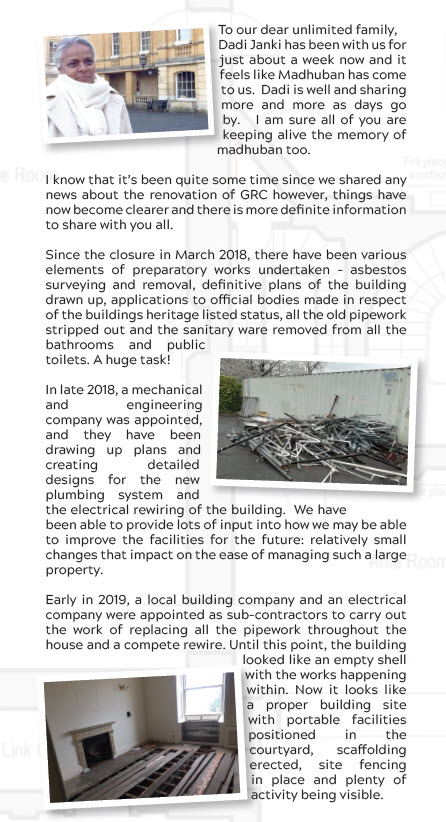 Click here to download full report.

Sister Jayanti Speaks at the House of Commons London for the Launch of Dynamic Women's Foundation, 24th April
29 April 2019
Sister Jayanti was Chief Guest at the launch of the Dynamic Women's Foundation at the House of Commons, London on Wednesday 24th April. The event was organised by Sarah Jones MP for Central Croydon and Mayura Patel, Chairperson of the Croydon Hindu Council. Around 90 people attended and some key themes that emerged were:
the need to include, consult and empower women,
the impact of the emotions on the body,
mental health and making time for the self and
IT and women's leadership roles.
There was a Bharatnatyam presentation about expressing emotions and feelings through dance and five young women were honoured for their special services to the community.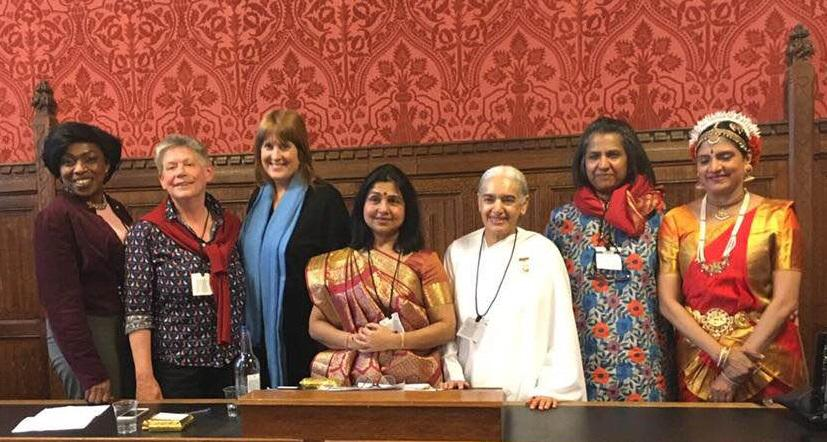 (Left to right): Lade Olugbemi, Head and Convenor of NOUS Organisation (mental health), Charlotte Davies, Director of Fit 2 Learn, Sarah Jones MP for Central Croydon, Mayura Patel, Chairperson of Croydon Hindu Council, Sister Jayanti (3rd from right), Shubha Rao, Organisational Consultant and Ragusudha, Bharatnatyam performer.

Shiva Ratri – A Glimpse into God's Personality: GCH, February 23
28 February 2019
MC Siddarth welcomed all to the great night of Lord Shiva as a celebration of welcoming God into our lives by knowing Him and drawing from His virtues and powers.

Shambhu – The Benevolent One
God the Father makes the children valuable and the Mother sustains them.

BK Paras (14) and BK Nicole (9) shared about God coming at the time of darkness to remove the unhappiness from His children. Paras saw God the Father as his Hero and once after repeating to himself, "I am a child of God and I am powerful," he was able to hold on at a testing time and won a competition. Nicole called on God as Mother and was able to resolve tricky issues at school.

Somnath – the Lord of Nectar.
The Divine is the Ocean and yet the seed. Within the seed is merged the ocean, the total knowledge, the virtues and the powers.

BK Leza shared about God being as boundless as the ocean yet contained in a point that can easily be held in her thoughts bringing her back to her original self of peace and love.

BK Mira (who has performed around the world and who teaches the classical dance called Kathak) did a blissful dance between God the Point, and God the Ocean to the song: Ishwar se humne mulaqat ki hai

Bhagwan: The one who opens fortune (bhagya), the One who gives Life.
God is the Truth, the Living Being and the Embodiment of Bliss.

BK Nehulbhai told of a time of intense loneliness and extreme discomfort near the top of Mt Kilimanjaro in freezing conditions, thinking he would never make it to the top. In desperation he tapped into om shanti, shifting from the pain of the body to awareness of the soul. He was then able to connect to God's strength, and enjoyed the exhilaration of reaching the top,

Amarnath: The Lord of Immortality
Dilaram – The Comforter of Hearts; the One who wins everyone's heart.

BK Jayney sees God as her Hero, Guardian Angel and Best Friend who guides her on the right path to take, leaving her feeling calm, carefree and highly valued.

By recorded video, Sr Jayanti shared the significance of the widely celebrated sacred festival of Shiv Ratri. Shiva means the Benefactor, the Being of light, the Point and the Seed, but what is the significance of Ratri, the night?

The best way to express eternity graphically is through the traditionally understood cycle of the Golden, Silver, Copper and Iron ages. But the end of the Iron Age can't just be the end. Because we believe in eternity, we know that the cycle moves back into the light of the Golden Age. How this happens is the secret of Shiv Ratri. God incarnates at a time of darkness, bringing light into the world. He enters the human world cycle, the drama, to play His role of liberating us from our sorrow, suffering, toil and trouble, which feels to us like the night.

When God brings the light back into the world, we have an awakening of ourselves as souls of light and, by using God's light, we can prepare for the transformation of moving back into the Golden Age. At the beautiful festival of Shiv Ratri we honour this awakening. We feel that this is the 84th anniversary of Shiva's incarnation into the world to transform it and so carry us to the Golden Age. It is a message hope, joy and great celebration.

Sr Indu, from Leicester, shared on the title: A Glimpse into God's Personality. Are we to be satisfied with just a glimpse? Surly we would want more. And what about personality? Since God is not a person, where does He get a personality from? What are his qualifications and qualities that show his personality?
He is all knowing, the Ocean of Knowledge and He is the Benefactor, in His presence there is nothing but benefit.
When asked for blessings, God gives three things equally to all: Knowledge, Virtues and Powers, and when we use these three things, they work as blessings for us, so it is up to us to experience them.
A personality can only be experienced when it is in a body, just as a CD can only be played when in a CD player. So, God Shiva comes from above and enters the physical body of Brahma and uses it as an instrument to get the work done.

Here are some expressions of God's personality:
Satyam – Truth; Shivam - his name, the Benefactor; Sundaram – Beautiful
Sat – the Truth; Chit – the Living Being; Anand – the Blissful One
Sat Shri Akal – Truth, Honour, Timeless One
In each of them the first word is Truth. His truth means that He is unchanging. Throughout the whole cycle He remains as He is. He doesn't change. I the soul change. But God's personality is completely unchanging.

We want to come into God's light because it works like a laser and it burns away our negativity.

My physical body is made of the elements and so it demands these elements – water, air, minerals from the earth and the fire of energy. Just so, the soul demands – longs for – the virtues it is made from: love, peace, wisdom, truth, purity, power and bliss. We go to God for these virtues because, as the Ocean of Virtues, they flow freely from His abundance.

Someone wanted water in his little pot. The well was too small, as was the pond so he went to the lake, but he still wanted more, so he went to the ocean. However, his pot was the same size no matter how big was the water he filled up from. So even though God is the Ocean, what is my capacity to take? I need to work on my capacity to receive, to absorb and when I am full, I am able to give to others.

The main qualities of God's personality are benefactor, bestower, truth and purifier. This is what He does all day long.

Sr Meera gave another celebration dance and the event ended with a guided meditation.

From Powerless to Powerful - Sunday, January 20 at GCH Program Report
27 January 2019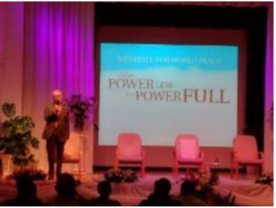 The evening then proceeded with an hour of silence from 6:30 pm. The silence was interspersed with meditation commentaries guided by Sister Jayanti and, also by music. There was 'pin-drop' silence in the hall throughout the hour as Sister Jayanti took the audience into the depth of peace, love and truth.
Approximately 150 people were present for this message of hope and to experience an hour of calm.
Arnold Desser introduced the evening by firstly telling a bit about himself as a meditator at Global House for over 20 years. He stressed that the world is "warming up" and it is not just what is happening in UK (referring to BREXIT). In introducing the topic – from Powerless to Powerful, Arnold took the audience through a visualisation exercise, asking them 'to imagine a Cadbury's Chocolate Orange and its segments and imagine 90 countries around the world at 6:30 pm local time, starting from India, that a light begins to shine; and zone after zone each is lit up with the power of meditation. Soon in our gathering, here in London we will add to the powerful radiation of light of peace to the world', as he completed the visualisation. He introduced and invited Sister Jayanti on stage, stating that the evening event is made more special as it marks the 50th anniversary of the passing of the Founder, Brahma Baba.
Sister Jayanti has dedicated the last 50 years of her life to meditation, spiritual study, self-transformation and service to humanity. She is a pioneer advocate for the spiritual basis of caring for the earth and has been a presenter at the UN Climate Change Conferences since 2009.
Sister Jayanti greeted everyone with Om Shanti, the greeting of peace. She introduced the need for this hour of meditation for the world by stating that "our inner state impacts our outer state" and this does not just apply to our personal world but also collectively: 'if a group of people can come together and hold the vibration of peace and love, then that vibration can benefit the world. This is really "expanding silence. In that silence connecting with the Divine, we will inevitably connect with the original qualities of the soul. She explained the term 'drishti' and how making eye contact has now become a popular activity, although it is something the BK's have practised for 83 years.
On the Theme Powerless to Powerful, Sister Jayanti gave two reasons why many find it difficult to have powerful meditation. Both reasons relate to a lack in the capacity to discipline the mind in a way we would like to; and so, difficulty comes in our ability to focus and secondly to concentrate. We need a new vision/reality... an understanding of what needs to be done in the world. Negativity surrounds us in the form of anger, aggression, greed, ego. These drain us, leaving us powerless. She explained the idea of detachment and how through connecting with the Divine power, we can return to our own situation using the power of love and truth to deal with whatever comes in the way.
The evening then proceeded with an hour of silence from 6:30 pm. The silence was interspersed with meditation commentaries guided by Sister Jayanti and, also by music. There was 'pin-drop' silence in the hall throughout the hour as Sister Jayanti took the audience into the depth of peace, love and truth............ click here for full report with photos.

Baba's Remembrance Day at Global Cooperation House, London - report and photos
22 January 2019
The Golden Thread - 50 Years of Avyakt Sustenance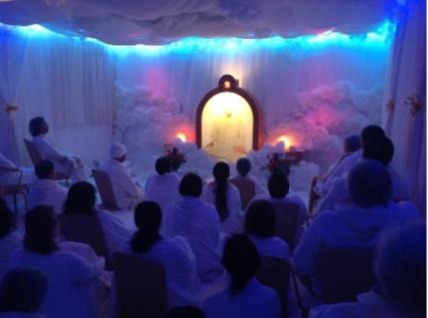 Yoga started at 3am in Baba's room, transformed into the light of the subtle regions, and then Amrit Vela moved to the Auditorium, conducted by Brother Balwant, Sister Jayanti and Sister Maureen, with over 200 present. Toli and blessings were shared.
Murli was read by Sister Jayanti and in the combined, with translation on headphones, which gave everyone the feeling of Madhuban and everyone listening to Baba's words together....in a surge of love...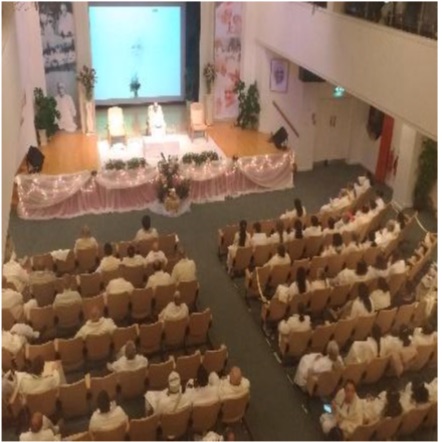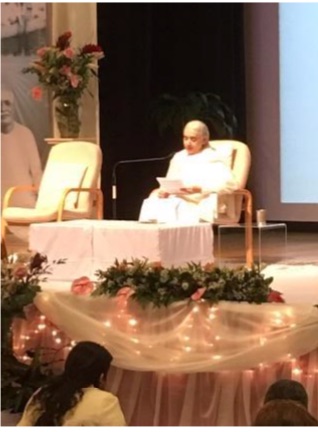 Dadi's video message followed and she shared her enthusiasm and thanks for 50 years of avyakt sustenance and Baba's instrument for this, Dadi Gulzar. We are being moved forward with the attainments from the Father. We have received such a wonderful study and there is so much benefit through this and the sustenance of sweet Baba The vibrations are making everyone move ahead. When the heart is honest, the Lord is pleased and we are happy and prosper. Nothing is remembered, not even yesterday, just what we need to do right now. Keep emerging the power that comes from silence, as power that inspires is born through silence. Baba made me belong to Him. Baba has inspired me to be free from unnecessary things. The treasure of the Murli is in our hands. Baba's words are wonderful and the heart is the box to keep these words safe. The comforter of Hearts is in our Heart....
Then a photographic tour of the four pilgrimage places in Madhuban from this morning was shared – showing the beautiful adornments of flowers, and the huge gathering at the Tower of Peace.
Download full report here.
Please visit this link to enjoy the photos:
https://drive.google.com/drive/folders/1cZ9FPgjQedcc5iMAvnHM5HBERtquTbAC

Happy New Year from the French Family
2 January 2019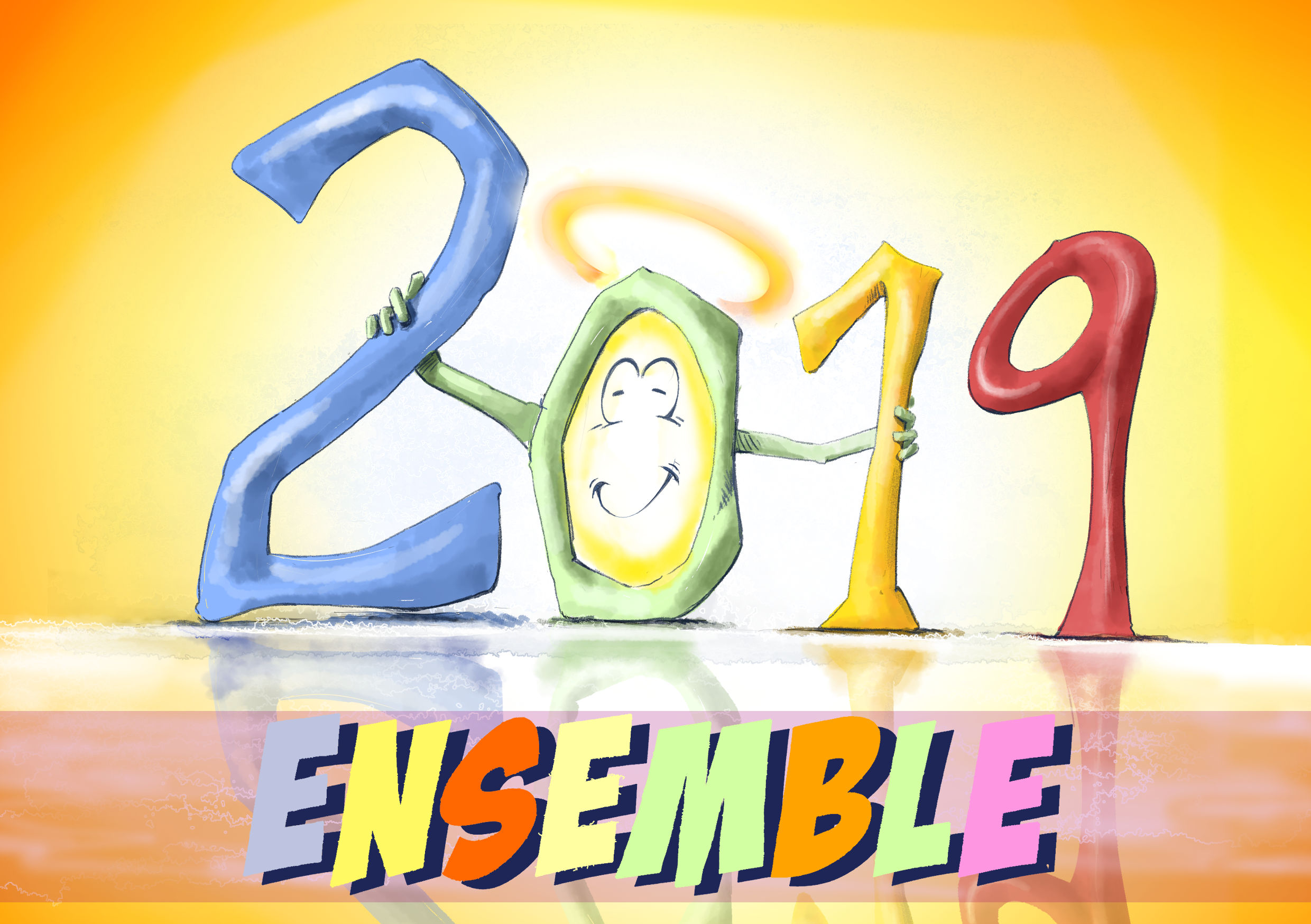 Celebrating National Inter-faith on 17th November at GCH London: The Character of Love
27 December 2018
Global Co-operation House has been honouring National Interfaith Week for over 10 years, welcomed and introduced by Georgina Long, Brahma Kumaris Inter Faith Coordinator UK. This special programme offered a seamless, meditative and creative exploration on the Character of Love, from personal and faith perspectives. It focused on three aspects: Love of the World: Devotional Love and Pure Love. There was a wonderful flow of contributions and it took everyone into a beautifully reflective space. Musician Ann Malone played throughout the afternoon, filling the spaces between contributions with sounds of beauty and silence using bells and other instruments, creating a weave of contemplative sound.

MC Sharon O'Regan began with the challenge to everyone to stay curious, playful and journey...she opened with a poem to open the heart: Everyman by John Wood...'open drawers that mainly stay closed'...
An audio visual of the rousing version of Stand by Me, by Ben E King, performed by The Kingdom Gospel Choir at the wedding of Prince Happy and Meghan Markle, extolling the supportive nature of human love: No, I won't be afraid... just as long as you stand by me.
Ann Malone created the shift into devotional love with a haunting song calling: I bow to you...We are coming home...oh my beloved...
Mary Hale, from the Buddhist tradition emphasized that 'what lonely people need is love...to feel cared for...the Buddha reminded everyone of the interconnectedness of everything' and that we may not like someone but we can still love them and show loving kindness. She read a piece from the Buddha which included 'may all beings be at peace...whatever living beings may be, strong or weak; ...the seen and unseen...those near and those far...those born and those yet to be born...may all beings be at ease...'
Jon Dal Din from Westminister Interfaith offered extracts from St Paul's letter to the Corinthians on the gift of love, which is popular amongst Christians: If I have the gift of prophecy, understanding all mysteries and knowing everything and faith in all its fullness to move mountains... but without love...I am nothing at all...Love is always patient...love is always kind...it delights in the truth...ready to excuse, to trust and to hope and to endure whatever comes...it does not come to an end...
Reverend Rob Harrison complemented this with playing the saxophone to the tune of Nature Boy by Nat King Cole...'the greatest thing you will ever learn, is just to love and be loved in return...
Zara Touzani, introduced the wisdom of Rumi on behalf of the Muslim community: 'I am bewildered by the magnificence of your duty...Your fragrant breath like the morning breeze has come into the garden of my mind...every fibre of my being is in love with you...the arrow of love has arrived at the heart...I am a house of mercy and my heart a place of prayer...
Download full report here.

Seasons Greetings from the Austrian Family
23 December 2018

London Service: Diwali Celebration & National Interfaith Week
28 November 2018
Diwali Celebrations in GCH, London
Diwali was celebrated 4th November 2018 in GCH, London. There were spiritual insights from Dadi Janki and Sister Jayanti, dances and candle lighting with numerous VIPs. Sister Jaymini was the co-ordinator on stage. A beautiful atmosphere was created.
See the report (Click here)
****************************
Celebrating National Inter-faith Week at GCH
This programme "The Character of Love" was celebrated recently and was a beautiful sharing of ideas of faith from many religions. There were contributions from many talented people who entertained everyone.
See the report and photos (Click here)

Diwali Celebration - A Return to the Kingdom, GCH, 4th November
9 November 2018
Diwali was celebrated 4th November 2018 in GCH, London. There were spiritual insights from Dadi Janki and Sister Jayanti, dances and candle lighting with numerous VIPs. Sister Jaymini was the co-ordinator on stage. A beautiful atmosphere was created.
Sister Jaymini welcomed over 450 people to Brahma Kumaris and reminded everyone how this year there are Diwali celebrations happening throughout London, including Trafalgar Square, the Palace of Westminster and Downing Street and also in many communities and cities across the UK. Diwali is the time to revisit the light within our being and a time to remember the spiritual aspect of life. She shared that we BK's are learning to integrate spiritual teachings into our daily life, so we experience clarity in life and decision making.
Ragasuda Vinjamuri performed a dance demonstrating the power of light within and all about. Dadi Janki shared an audio-visual message, showering many Diwali blessings from Mount Abu, where she is based. 'May you all be happy and prosperous. Whatever has happened, let it go, leave it and really experience a happy Diwali ... When we see one another ... light lights up within us ... When there is sweetness, humility and patience, there is real happiness and your voice will have a smile in it... Where does true happiness come from? The Divine One up above. This One is a Guide and Friend and let's celebrate this connection, so our life brings light into the darkness of the world. Let's celebrate Diwali all over'.
See the full report (click here)

Diwali Greetings from Austrian Family
9 November 2018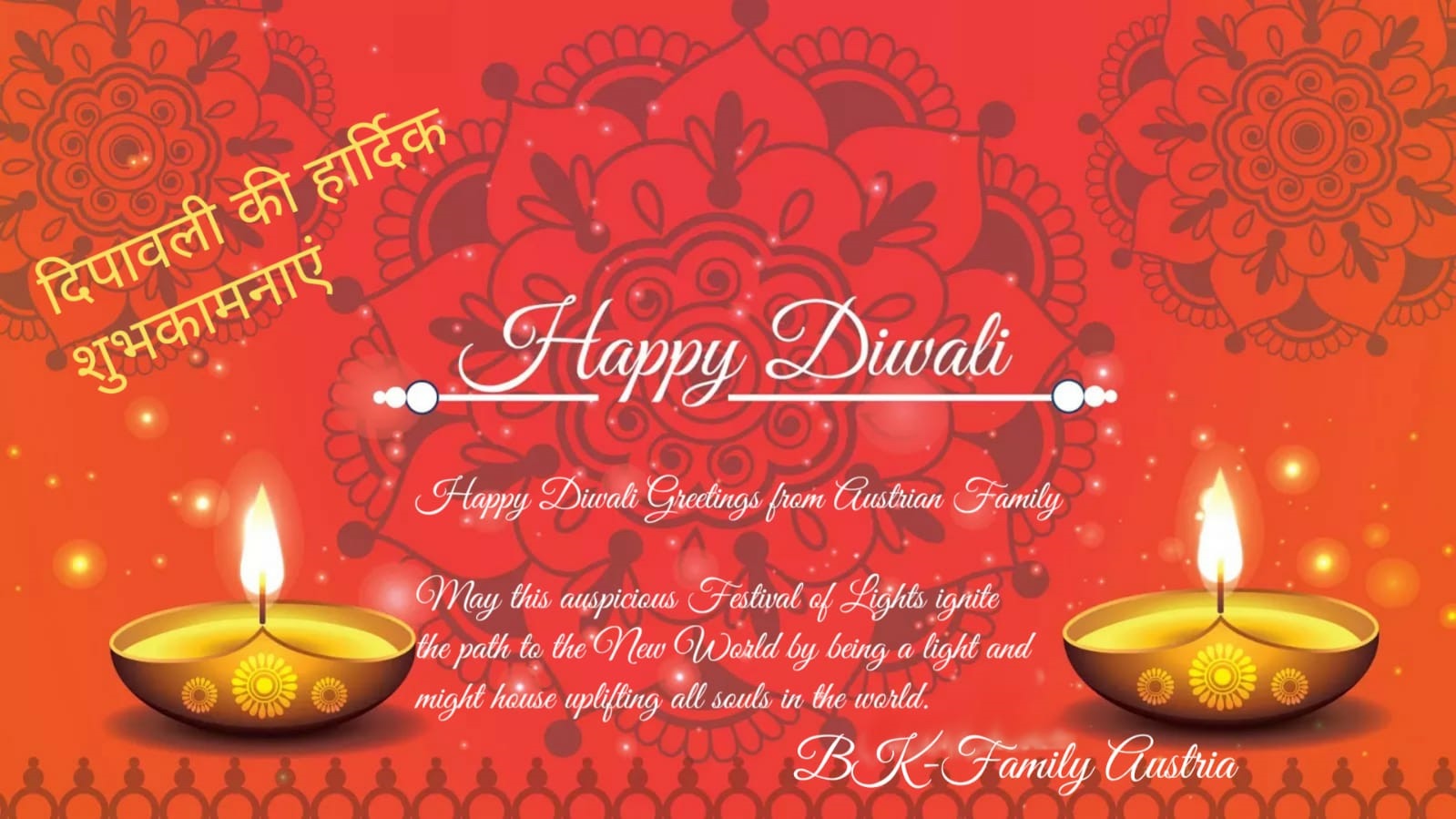 Diwali Greetings from Sudesh Didi
9 November 2018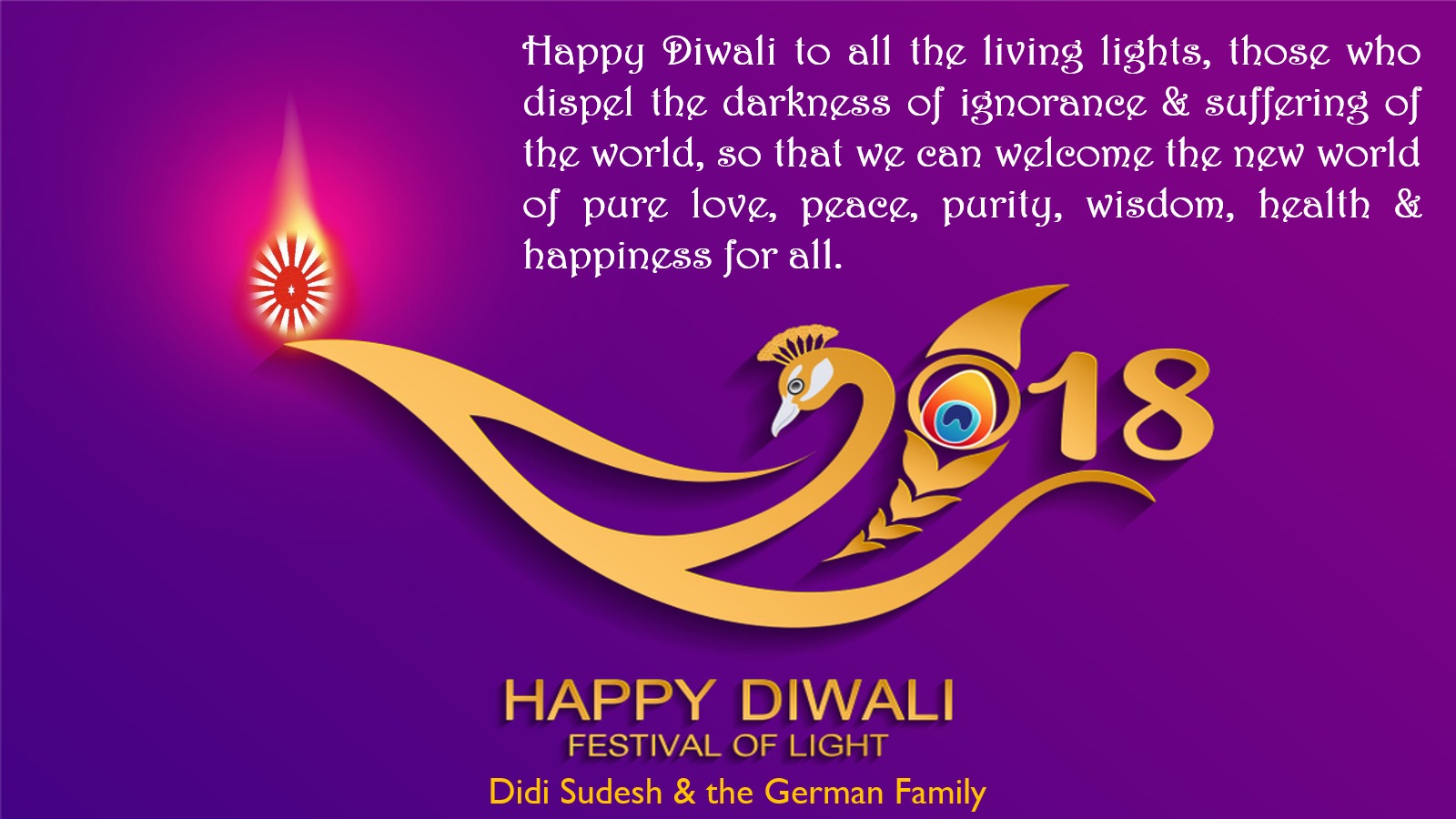 Diwali on Trafalgar Square 2018 London, UK BK Service Report
9 November 2018
'Londoners celebrated Diwali, the Hindu, Sikh and Jain Festival of Lights, in Trafalgar Square today. The event saw the public and performers dancing in the Square, amongst other festivities. Even an unexpected heavy hailstorm didn't dampen the spirit!' Newsflare
'Trafalgar Square looks amazing lit up for Diwali 2018, celebrating in the heart of London. With an exciting line-up of music and dance, plus workshops, foods and crafts for the whole family, it was a fantastic day out for everyone'. Visitor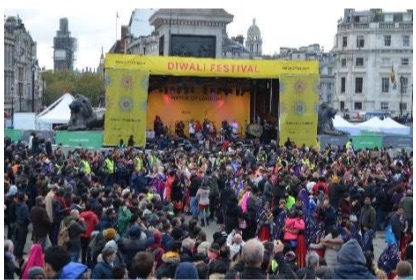 For the first time celebrations began on the Square with a traditional Rajasthani Ghoomar dance, involving over 150 dancers. It was a spectacular performance and the square was transformed for 20 mins into a beautiful swirl of harmony and colour, followed by an energetic Garba dance involving the developing crowd as the afternoon's Diwali celebrations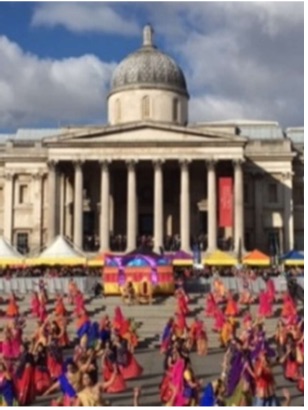 In collaboration with 12 other Hindu organisations, known as the Diwali in London Committee, Brahma Kumaris have been working with the Mayor of London's office to deliver Diwali celebrations at Trafalgar Square for 17 years. Each year it attracts thousands of people from many backgrounds and this year was broadcast live by Aastha TV to a global audience. The BK representation was once again led by Sister Jaymini Patel. This year there was an atmosphere of real tranquillity and the event ran seamlessly......even in the biting cold
On the large video screen before the opening ceremony Dadi Janki's video message wished everyone a Happy Diwali, and reminded everyone to remember 'I am a soul, and God is mine... and it doesn't matter what other language we speak. She also reminded everyone 'to remain ever happy is to be fortunate'.Two conch shell players sounded everyone to the official opening of the main stage programme. They also heralded a hailstorm, which was taken as a very auspicious start1 With Nil Kumar MC'ing, Nitin Palan opened proceedings with a Gyatri Mantra, as Chair of the Diwali in London Committee for 2018. He is also a founding member and driver of Diwali in Trafalgar Square since its inception in London in 2001. Sister Jaymini, representing Brahma Kumaris UK and also a founding member, invited Dr Mayank, Trustee of BAPS Swaminarayan Mandir, Neasden; along with fellow Diwali in London committee members Harsha Trivedi, representing BSNL, inviting Jatinder Birdi, Vice Chair of Interfaith Network UK and Ranu Mehta, representing Sai School, inviting Varshaben Shah from Oshwal Association UK to give greetings......click here for full report with photos.

Updated News re major refurbishment at GRC, Oxford
9 November 2018
Greetings of love from Madhuban,
It is so good that Ratanbhai is sending news about the work at Baba's Global Retreat Centre so far. I know that all of you have so much love and are supporting the project to the best of your ability. As you know the project is big and more than anything else we need everyone's love, good wishes and yoga power. With that in mind I would like to humbly request that you hold GRC in your vision and also specifically do ten minutes of yoga for this project after Murli each day and also at any other time you feel works better for you.
We are always happy to hear any special thoughts your experiences that you may have with this.
In Baba's loving remembrance
BK Jayanti
Updated News re major refurbishment at GRC, Oxford
Dear Family,
Om shanti. You will be pleased to note that following the emptying of GRC at the end of March 2018, the works have been progressing with total commitment from the project team. Dadi Janki had said that GRC is the best historical place for BKs and we must keep it at all costs.
With Baba's blessings, we have to ensure that the GRC refurbishment works can be completed as soon as possible in the most economical way. From April 2018 onwards we have completed the following phases:
Phase 1 - Asbestos survey for the intrusive plumbing and heating work. Some areas have been completed and work continues with intrusive investigation and removal.
Phase 2 - Removal of Asbestos under the floor boards is underway. Intrusive investigation will continue behind the walls to prepare for the re-wire.
Phase 3 – All Asbestos removal has been in conjunction with The Health and Safety Executive.
Phase 4 - There are 60 bathrooms and 11 public toilets, all the old sanitary ware, including pipe work, flooring, wall tiles and ceilings are being removed. This is also a major task as we are removing all the bathtubs and replacing with showers. All the old pipe work throughout the building has to be replaced.
These works are ongoing and hopefully shall be completed by end of November, early December 2018.
We are pleased to advise you that we have obtained Listed Building consent for all the major works that we intend to carry out. We have received these approvals from South Oxfordshire District Council over the last 8 months. From January 2019 onwards we intend to start the main works throughout the building and this may take up to 2 years.
At present in a number of areas we are removing floor boards at all levels and this is a major health and safety risk. So once again I am requesting that you do not send anyone there during the major refurbishment works and you continue to give co-operation by not entering the Building. The Building is now very dangerous and a health and safety hazard to walk around.
Please be aware this is to protect the family and we do not wish anyone to be hurt in any way due to entering the Building without prior consent.
I shall keep everyone informed on how the job is progressing.
Many thanks,
Ratanbha

Mind Body Soul and Yoga Show - Alexandra Palace, UK
2 November 2018
For the fourth year at Alexandra Palace this 'Two in One' Show attracted many people from London and beyond to all things esoteric and yogi! This year the word 'experience' was again to be heard all around the many stands, many 'retreats' were offered: both appeared to reflect the need of the time to experience something more, to be able to deal with the stresses of these times and to live holistic well-being.
The BK presence and offerings were appreciated by many and a large BK team, who came to serve from many centres, engaged people with a variety of activities. There were two BK areas The Human Soul Connection and Raja Yoga Exhibition area and for the first time Glimpse of Goddesses in the Mind Body Spirit Show hall and a large BK stand in the Om Yoga Show hall. The main area offered a Meditation Space and three popular activities: Tree of Good Wishes, Emergency Optimist and Virtue Wheel as well as the BK Publications outlet.
The Glimpse of Goddess area featured two live Devis adorned with various ornaments symbolising their inherent virtues and powers. Visitors were invited to pick a card with various virtues/powers attributed to a certain Goddess and engaged in a conversation about their equally inherent virtues and powers which can be experienced through Raja Yoga.
Many enjoyed participating in each of the activities and many more browsed our areas and chatted with BK's. 'Really enjoyed the connection. In the chaos of the show this experience brought me peace'.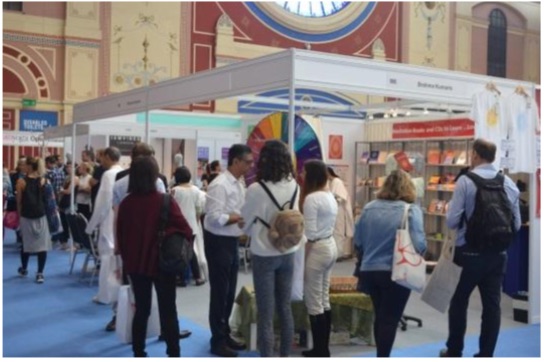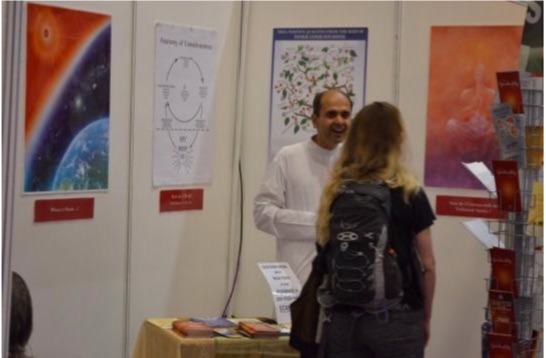 By the end of the third day there were thousands of good wishes written on 'leaves' and tied up on the Tree of Good Wishes:
Love more, stay blessed
Less judgment, more understanding and compassion
Click here for detailed report with photos.

Video of Non Violence in Today's World with Lord Bikhu Parekh, Sister Jayanti and Emily Buchanan at GCH on 6th September
18 September 2018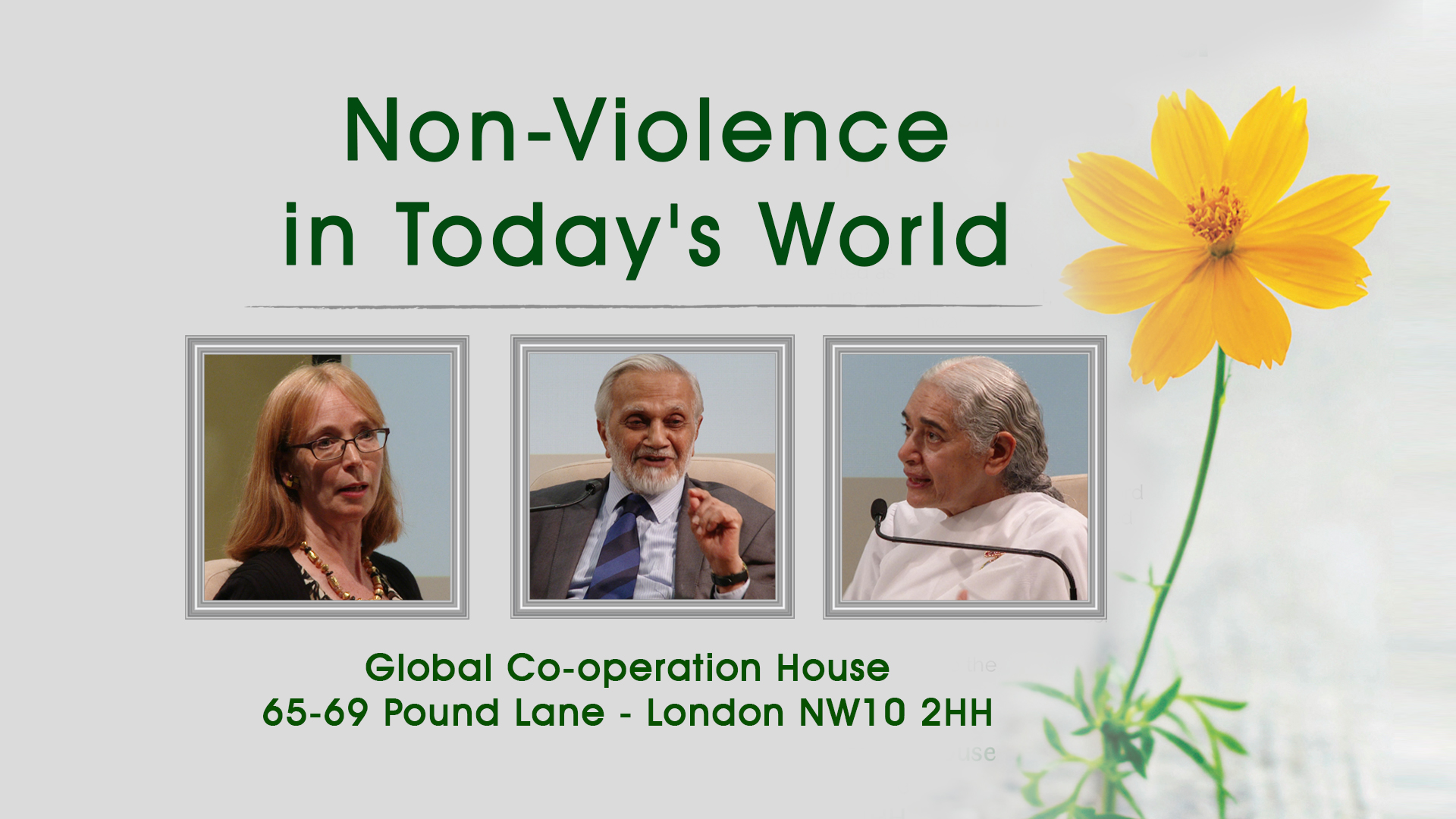 Click on above image to play the video.

Video of Janmashtami at Global Co-operation House, London on September 1st
18 September 2018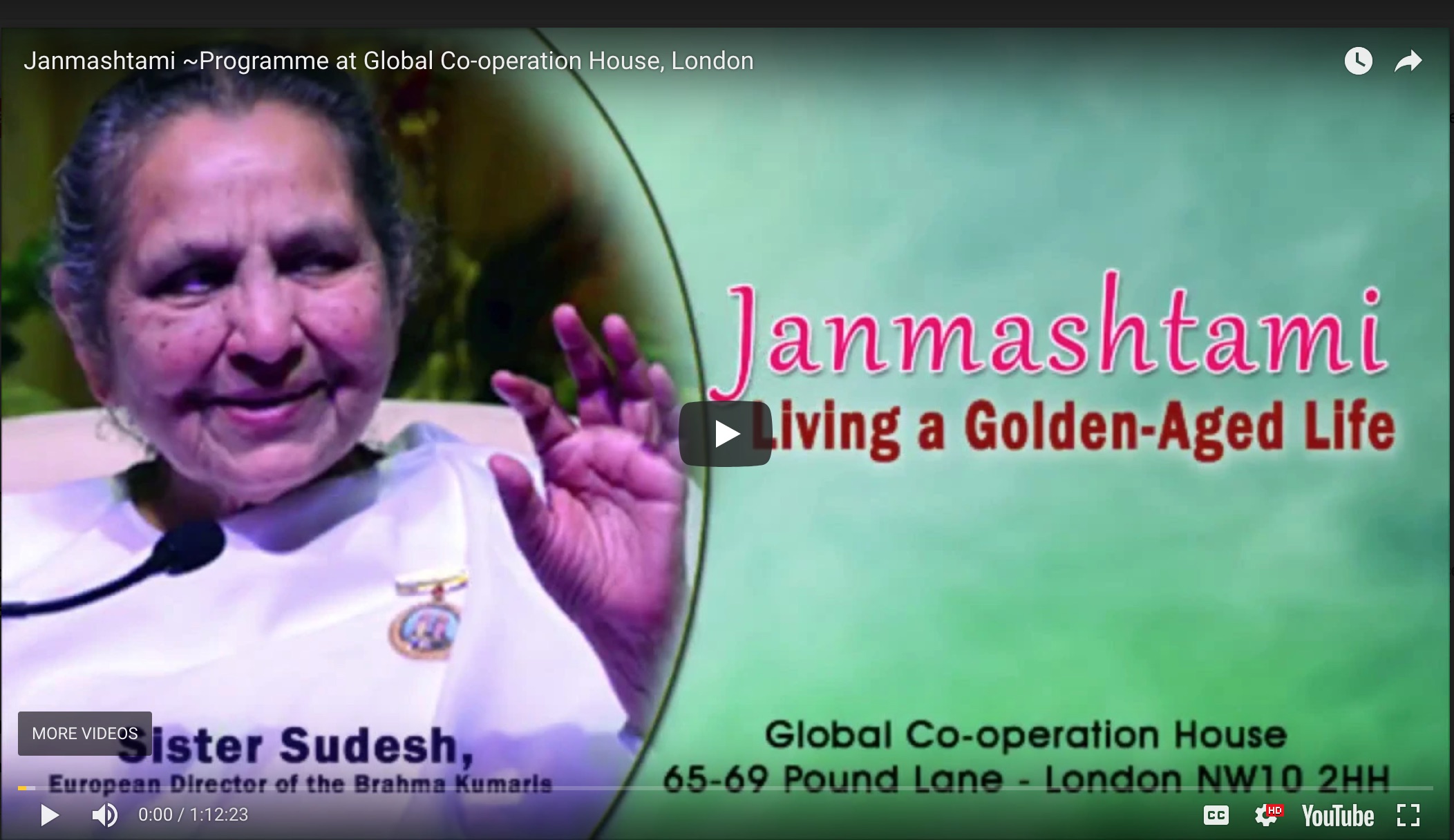 Click on above image to play the video.

Non Violence in Today's World - GCH Event on 6th September
16 September 2016
"At the centre of non-violence stands the principle of love". Swami Vivekananda.
"When there is patience there is peace, when there is peace there is love. This makes everything possible." Dadi Janki
This evening event with Lord Bhikhu Parekh, Sister Jayanti and Emily Buchanan (previously BBC) was held at Global Co-operation House, in September. The interesting discussion included the broader definition of non-violence and its potential to change individuals and the world. Sr Jayanti described spiritual insights into non-violence.
Over 100 people attended this event, with 120 logged on to the webcast. After a beautiful slide show of people over the ages associated with non-violence and their words on the topic, Arnold Desser welcomed everyone to the event and to the Brahma Kumaris. He shared how, "Each time I meditate it contributes to my growth and development and sense of peace" and how the BK's support non-violence through the deepest topic of peace. He commented how, as a child, his vision of non-violence was the "hear no evil, speak no evil and see no evil" phrase – "and so I connected evil to the senses". Non-violence, he said, is a wonderful concept. Yet the more we investigate it, the more complex and paradoxical it appears. He hoped the speakers would make clear some of the ideas on this topic. He introduced them all: Lord Bhikhu Parekh, an eminent academic, political theorist, Emeritus Professor of University of Westminster and former Chair of the Committee on Multi-ethnic Britain; Sister Jayanti, European Director of the BK's and interviewing them former BBC journalist and presenter, Emily Buchanan.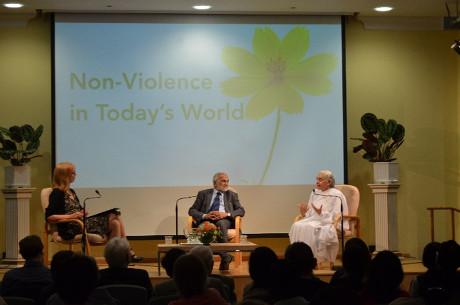 See the full report (click here)

Janmashtami Celebration at GCH, London with Sudesh Didi - Many Interesting Points from Her Talk
15 September 2018
The auditorium stage was transformed into a magical setting for the activities of Sri Krishna. Everyone was welcomed with lightness and jokes by MC's Minal Patel and Jagruti Patel: 'the harder we laugh the more true jokes are'. They also shared the beautiful message at the core of the celebration of Janmashtami, the birth of Krishna, and that it is about us and how we can learn to live a life of happiness and how this then connects with what the future of our world could look like. 'When we look at Krishna we think of happiness and his purity'. 'The one who has true happiness from within is simple, beautiful, mature and enthusiastic.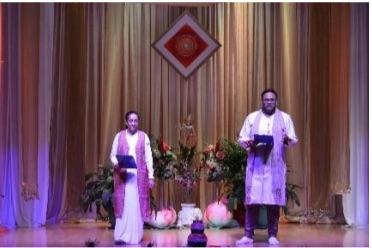 A dance then drew everyone into scenes of the golden age, as 'Sri Krishna' from the back of the auditorium and joined the dancing on stage.
This was followed with a drama whereby a 'dreamer' was shown beautiful scenes of elegant human inter action where everyone was overflowing with virtues and power as well as peace of mind. 'How can I be part of this world' requested the dreamer.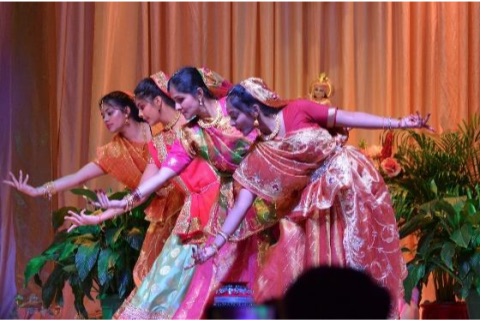 Sudesh Didi was invited on stage to share a response to this question. BK Minal introduced her as someone who has a great speciality of story telling, especially from the scriptures; going deep into the significance to glean and share the wisdom that lies at the heart of them.
Here are some spiritual points from her sharing:
➢ Undisturbed and unlimited inner happiness are celebrated at Krisha's Janmasthami.
➢ Can we dare to dream of this beautiful time. It was the past but could it be the future too?
➢ There is this wonderful character remembered from the past...charming, beautiful, pure, entertaining and yet
beyond. With no type of bondage.
➢ His heart is free, intellect is free, and there is complete happiness.
➢ The flute symbolizes the heart. There can be hurting or happiness in the heart. Hatred or kindness.
➢ Yet what makes the flute sing, it is not the wood but the flow, the energy, (the air).
➢ We would like to be happy all the time and yet when when we lose hope we have dissatisfaction in ourselves.
➢ When I am happy automatically others become happy.
➢ To regain our happiness we have to 'drink tea': Spirituality, royality, dignity, purity...What cup of tea do I enjoy?
➢ Where can I buy it? Where is it manufactured? Where is the garden that grows it? It is here in each of us, but it
has been closed for a long time.
➢ There is the desire to open the heart and be filled with these qualities. The first quality is purity. This begins with
positivity. Positive attracts positive.
➢ Inside this physical body is the living energy.. the energy that experiences and expresses itself.
➢ When we have the natural feeling of the truth within the self, there is joy and power. That is what attracts.
➢ Where there is cleanliness and honesty we shine.
➢ Our natural personality is like beautiful music playing from the inside.
➢ The wisdom revealed in the Gita is called the elevated direction....as it helps our thoughts and communication with each other.
➢ At the present time what is needed is this light within to shine from us and between us. Weaknesses and defects
developed over time. They are not part of our true state.
➢ When Krishna was here on the planet it was the age of truth, the golden age. Human beings were naturally pure
and in harmony. We remember this from the stories we hear in the scriptures.
➢ There is also the language of the artist in the scriptures, of metaphor and symbolism. Such as the 'stealing of the
butter'...could Krishna, who is a royal prince also be a thief? This is not possible. It is a metaphor for doing
something in a incognito way (without telling anyone), having internal attention and the intention to develop the
qualities within and see virtue in each one.
➢ 'butter' is often used as a metaphor for 'essence' that is created when milk is churned.
➢ 'Yog art' is created when we create virtues from our qualities.
➢ When we are operating from virtue we exude a fragrance. There is no competition when we are operating from this inner place, just the feeling of appreciation and experiencing the essence of everything.
➢ With spirituality we can create an inner garden.
➢ The sun is beyond respect or disrespect. Flowers don't feel insulted if someone is allergic to them. Nature doesn't discriminate. We human beings can do this too. In Vaikunth there are zero reactivity or negativity in human
relationships. Just open hearts that empower others.
➢ There is natural curiosity which is attractive and charming, yet also detachment from everything. Being, seeing and giving everything, but no possessiveness.
➢ When we start to make incognito effort and appreciate others this energy multiplies.
➢ We are at the moment of time when there is the need to bring the qualities again within us.
➢ Each one of us symbolizes our society. Arjuna represents us. The confused one and the seeker.
➢ How much trouble is in the family and the world and how do we bring transformation?
➢ How does an ordinary human being become a divine human being?
➢ The focus in the Gita is understanding Yoga and spiritual knowledge to help Arjuna. Once again connecting
ourselves and exercising these qualities. The Gita also reveals who gives the knowledge that transforms the
ordinary into the divine.
➢ As this happens we become self sovereigns and ones who sustain others. It is purification which transforms and
this happens when we connect with the Supreme.
➢ In the Gita the Supreme Soul gives His own introduction as the creator of new consciousness and the new world. I am beyond: I am blissful, and benevolent, yet bodiless.
➢ Greed, lust and anger are finished when we become companions of God. To get the spiritual knowledge we need to go into an incognito place...Krishna is born in the dark night, at new moon, yet it will increase and become full.
➢ The Supreme Soul enables us all to become doubly non-violent and benevolent. If we were all like this we would all be generous with natural joy and fearlessness.
➢ This state continues on earth for 8 generations, with long life spans. After that there is Ramraj...still a time of
equality and beauty, the time that Mahatma Gandhi often referred to. A kingdom where there is harmony and love
and respect for each other.
➢ We need to make this lost dream a reality. In order to do this we need to bring benevolent qualities into our
personality.
➢ Perfection means free from defects and being affected by others.
➢ Knowledge and yoga with The Divine is needed to bring this into our personality. It begins with thinking and
changing our feelings....feelings change and heal and joy and happiness develop.
➢ We can sing and study together.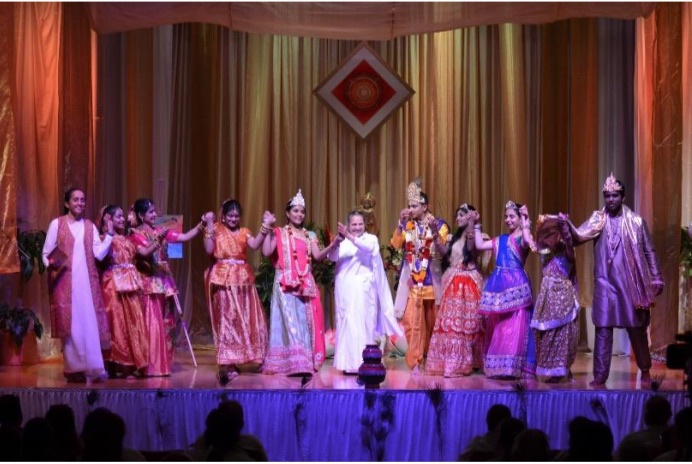 Sister Sudesh led a meditation commentary into experiencing the living seed of divine elevated and pure consciousness, the soul.
Sister Jagruti and Brother Minal expressed deep gratitude to the dancers and Sister Sudesh, for sharing the flavour and taste of the new world.. Toli and blessings were shared with all.

BKs Participation in the Watford Big Beach Event 4th - 19th August
15 September 2018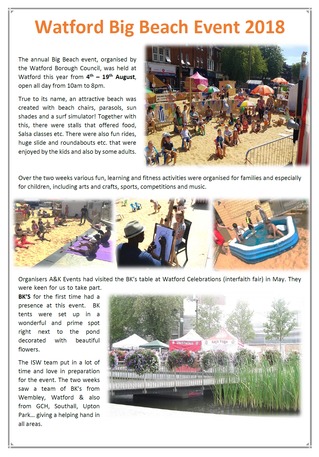 Click below image to watch the video.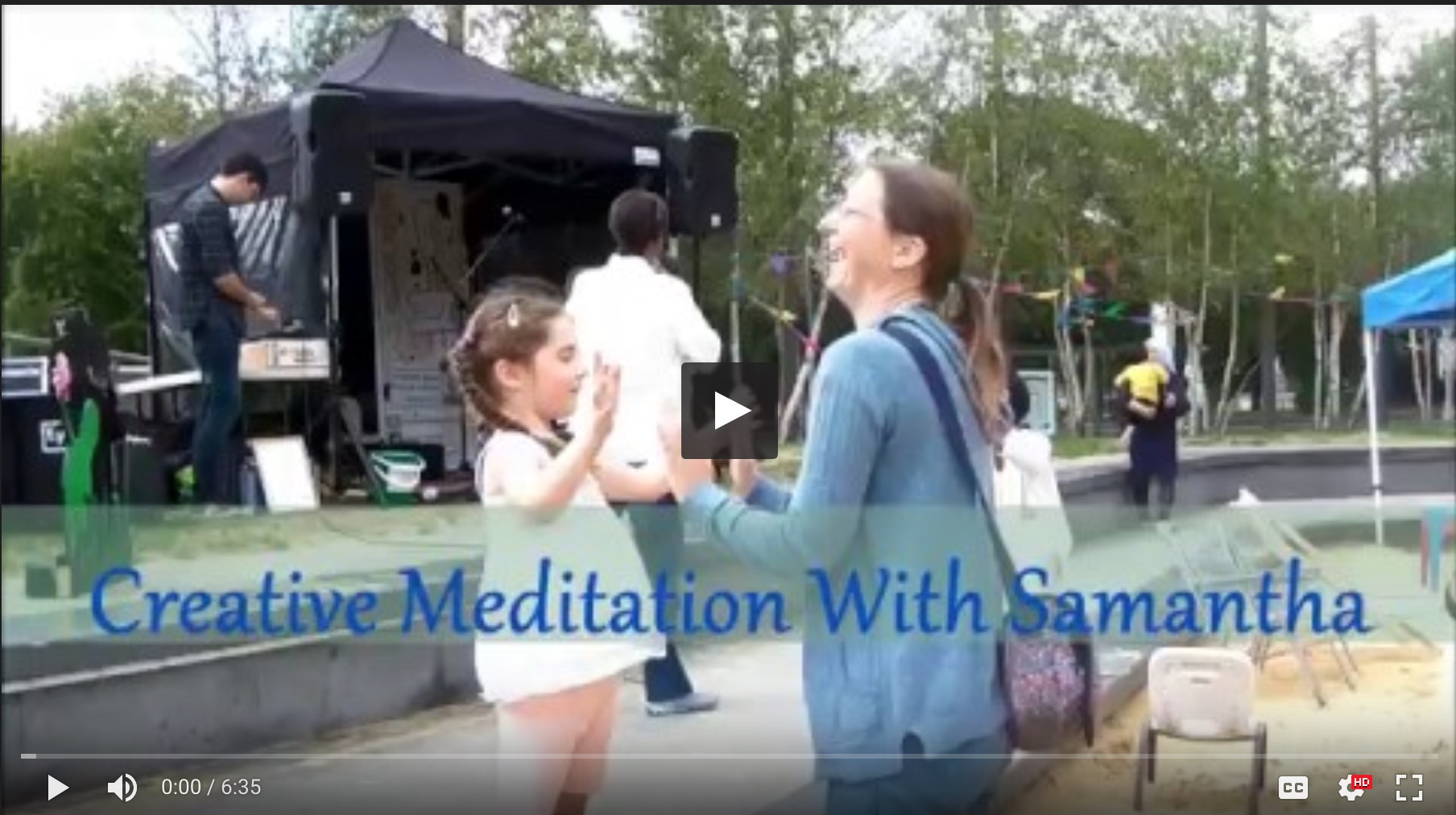 Rakhi News from Frankfurt
15 September 2018
Sister representatives of Brahma Kumaris centre, went to Consul Generals office, Frankfurt, Germany on the auspicious occasion of Raksha Bandhan with great zeal and enthusiasm.
BK Sister Elke Rants with divine joy tied pure thread of Rakhi to Consul General of India Mrs. Pratibha Parker in Frankfurt along with others with the organization. The spiritual significance of Rakhi and global activities of Brahmakumaris (environment initiatives like solar power generation and yogic farming) were also shared during this meeting. More than a dozen other members at CG's office received rakhi, blessings and sweets (toll) and were asked to take a pledge to give up at least one of their weakness.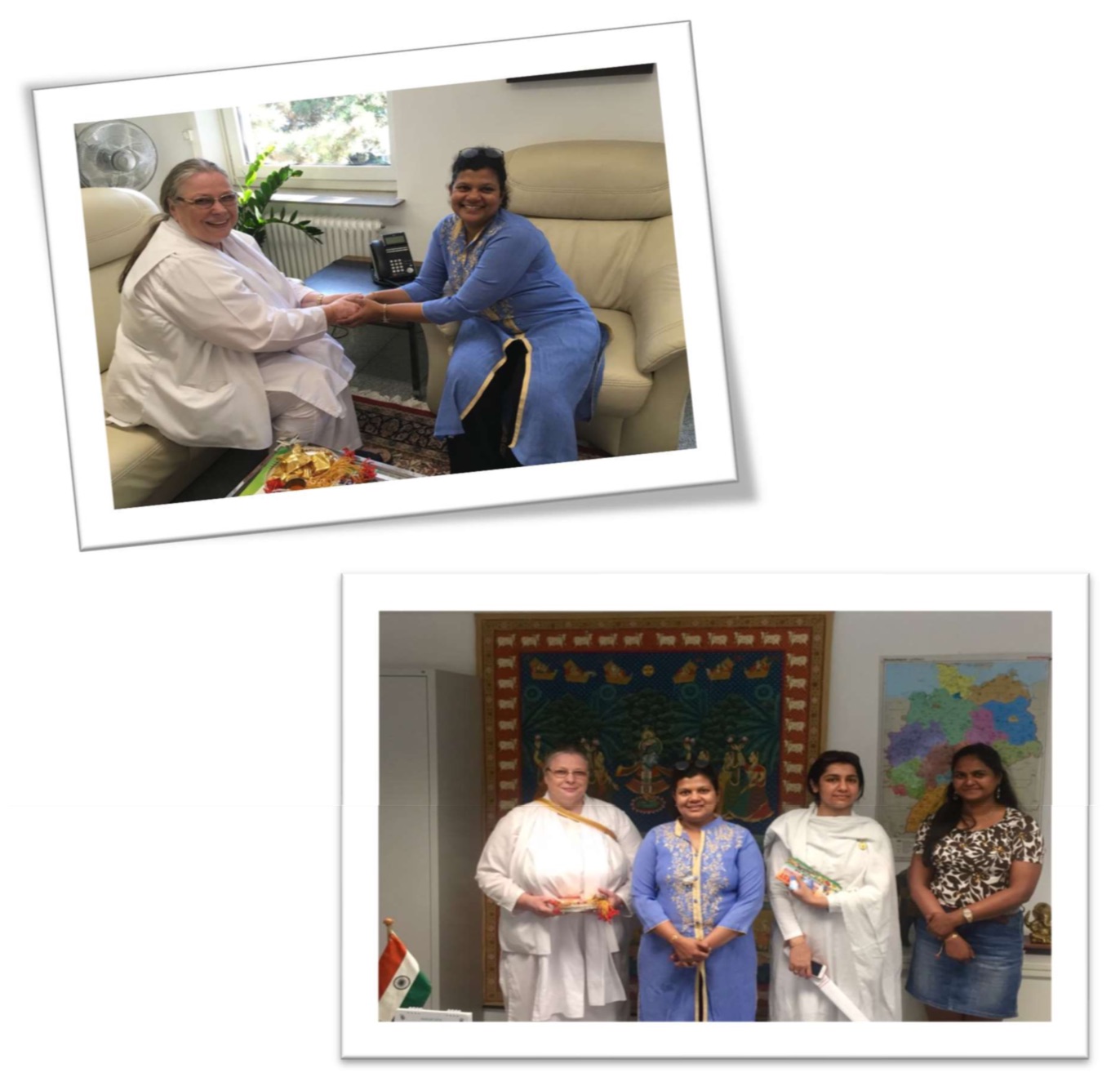 Happy Raksha Bandhan Greetings from Austria
14 September 2018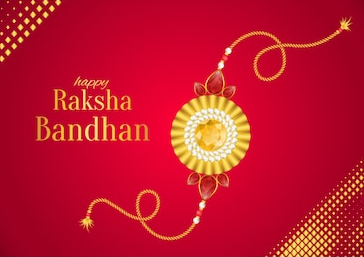 Sister Jayanti's Visit to Spain (6 - 9 August)
3 September 2018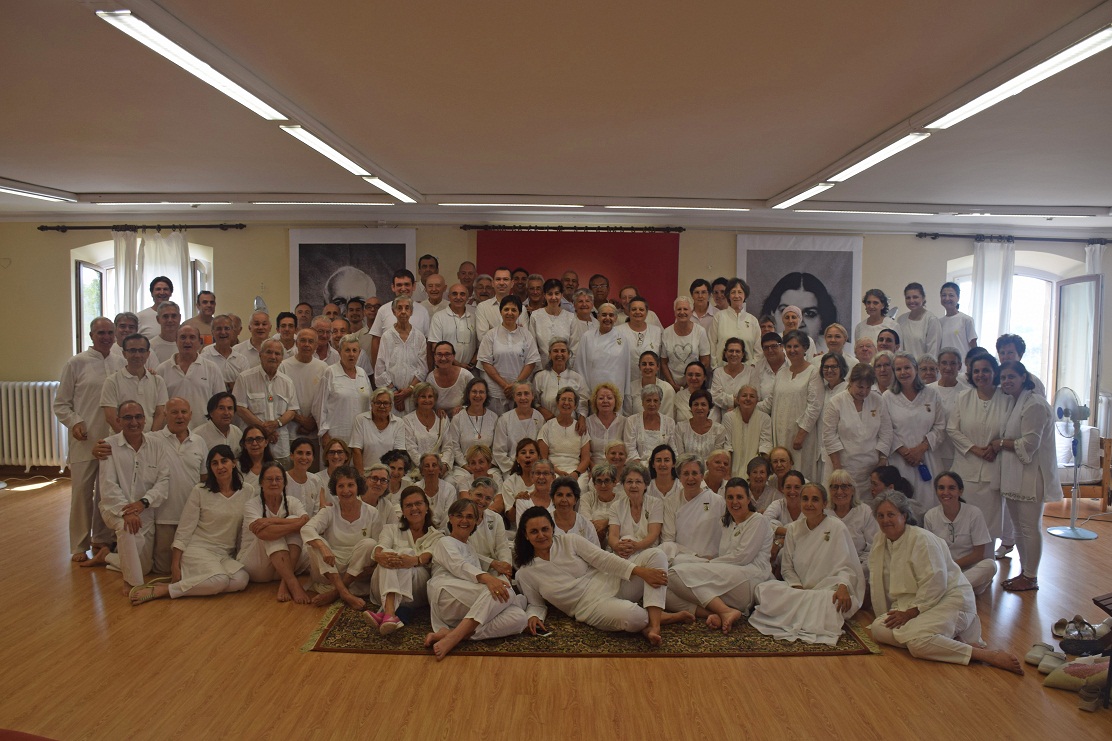 We have had the fortune of having Sister Jayanti with us in Spain from the 6th August evening till the 9th August morning. Sister Jayanti came to visit us as our special guest for our Spanish National Retreat, under the topic of "The expression of true love". The retreat gathered 126 BKs from Spain (also 2 sisters from Ukraine) and was held at a retreat place near Barcelona, it is a Christian monastery which we have been using for twenty years.
Sister Jayanti with grace and tirelessness shared with us her clarity and depth of knowledge through classes, interviews and different meetings. On the 8th evening we also had our Rakhi celebration with her. She was very available and present during her short but fruitful visit.
We have enjoyed very much the privilege of having Sister Jayanti with us and the family took a lot of benefit of her visit.
Here are some jewels extracted of her classes:
· If I see that my sanskars don't change is because I don't follow the subtle shrimat: for instance, not to have wasteful thoughts.
· Do I do things with the right intention? My intention creates my feelings, and the feelings determine the result.
· The stronger becomes an addiction, the lower becomes my self-respect.
· We need to take care properly of our body. Once Baba said to Dadi Janki: Don't be simply the driver of the body but be also the mechanic.
· In the future, test will take the form of people coming to check if we are what we say.
· A shrewd intellect is like a knife that cuts falsehood and allows us to see the genuine truth. But it can also hurt you!
· Awareness creates my attitude. Mansa seva is service through the mind, I have to make my mind so clean so that Baba can use my mind as an instrument to serve the world.
· If I still keep sorrow inside and I justify it, what kind of feelings am I going to generate? With such feelings I can't serve.
Finally she gave a blessing for Spain: Spain has a good record of harmony and being free from conflicts, very few incidents of relevance. For sure, Spain will have a good role in revelation.
Of course, we were all delighted hearing this!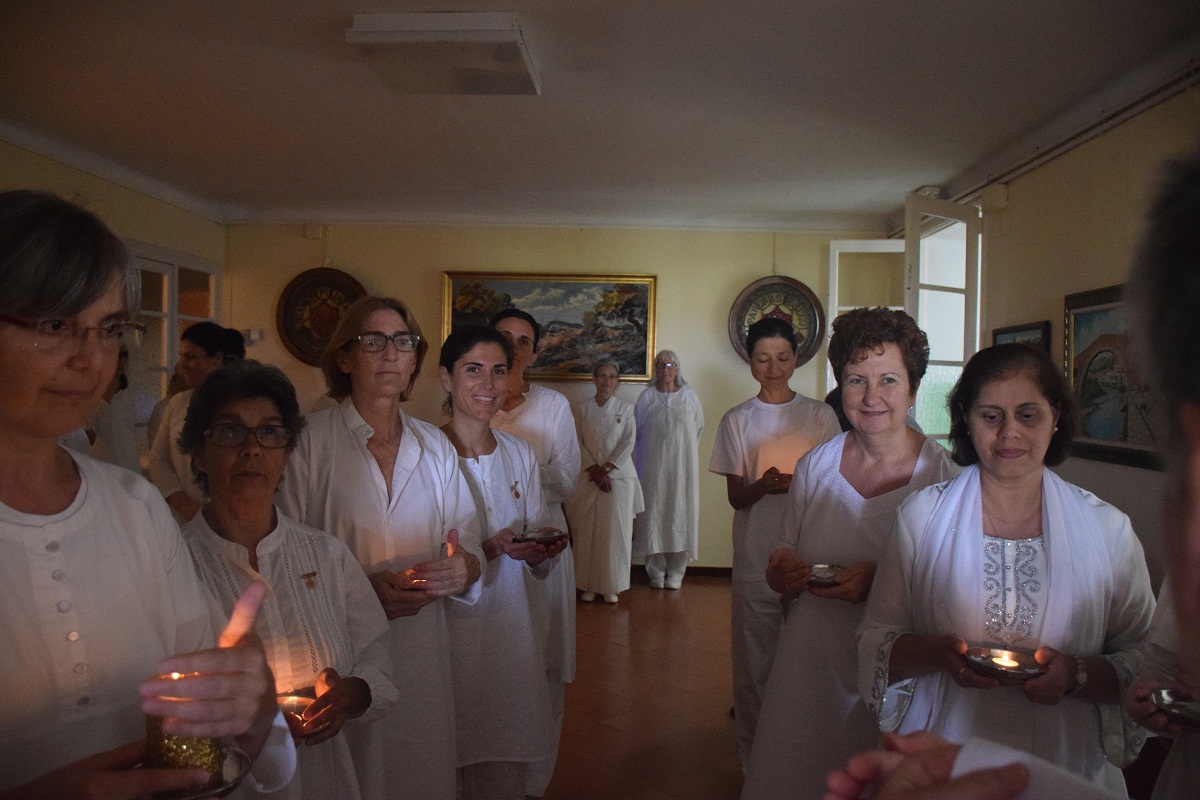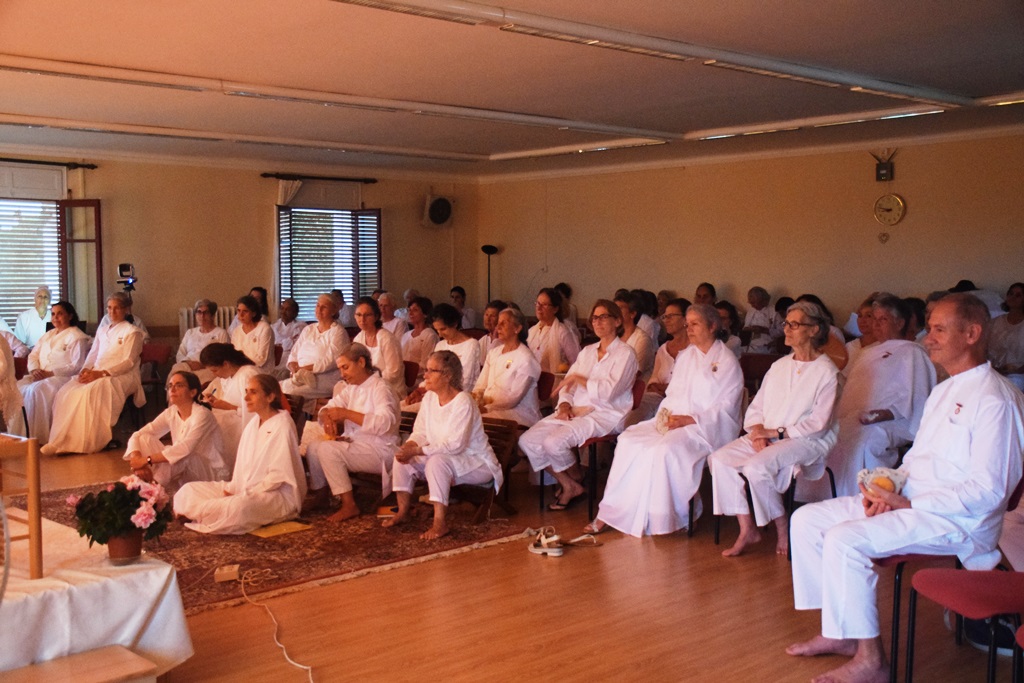 Live Well with Happier Cooking and Eating
27 August 2018
*All recipes used can be found on: www.inspiredstillness.com\blog
After a video of Amazing Nature, BK Sharon welcomed the 150 participants to the cooking demonstration saying that 'Wellness is the new must-have in today's modern world' and this would also be the focus of this afternoon's recipes.
The afternoon continued with the first 3 cooks presenting their topics addressing Mental and Emotional Health.
Cook 1 – BK Rajesh : Mental Health - Detoxing Mind and Body
Watermelon and Fresh Mint Juice
Ingredients
Chilled Watermelon chopped into large pieces, some with rind, some without.

Fresh Mint with large stems removed
As Rajesh prepared the watermelon, he reminded that of all the facilities we use in the kitchen, our body is the best machine of all and that it is necessary for us to maintain it well. He shared: 'In fact, if I choose plant-based food – that is, food that is alive – no matter my age, I can constantly feel as good as I did in my 20s. If the food I have eaten does not leave me feeling energized, then it is not good for my body.'
Method for Juicing
Place the watermelon bits without the rind into the processor to create the necessary juice, then add the bits with the rind and add mint to taste.
Cooks 2 – BK Amirah, Hannah and Sami: Emotional Health – Managing our Cravings
Healthy Vegan Banana Cake (sugar free)
Amirah, her daughter Hannah and her son Sami who are often cooking together, shared that cravings are a powerful desire for something that may be lacking in the body eg. a lack of certain nutrients. The most common cravings are:
#Sugar is the number one common craving as it gives quick energy. The paradox is that the more sugar I eat the more I'll crave sugar. The craving could indicate a lack of minerals so eating more vegetables and fruit is a good place to start. 'Good nutrition' shared Amirah, 'is about making good choices of food as part of everyday life and finding what works for my body.'
#Chocolate is the second most common craving, and could indicate a magnesium deficiency.
#Carbohydrate cravings often indicate emotional distress, lack of comfort or lack of sleep.
#Salty food longings could indicate a lack of sodium, which can be found eg. in olives. When using salt, Amirah prefers pink Himalayan salt for her cooking.
#Caffeine cravings could indicate a lack of phosphorus which can be found in nuts. It may as well indicate that the body/mind needs more rest.
Cook 3 – BK Ranjan: Mental Health - Detoxing Mind and Body and Uplifting Thoughts
Buckwheat Detox Kitchedi
Ranjan was sharing her practical experience of the impact of her awareness on food while cooking: 'Before cooking, I can take a few moments to sit in silence and connect with what I am going to cook and who I am cooking for, and to create thoughts of peace, calm and kindness so that the fragrance of those thoughts can be absorbed by the food as I prepare it. Then the food that I cook will be enjoyed by all who eat it. Along with the coconut oil, most of the spices used in this Kitchedi are good for digestion, so this food detoxes the stomach and my peaceful thoughts while I cook detoxes the mind. It is good for every meal to include all 6 tastes just as this recipe does. These tastes are: sweet, sour, salty, bitter, pungent and astringent.
In the following part of the program BK Ramita presented a Vision Board Exercise. The audience was invited to reflect on two questions, to get in touch with the inner self, connect with the heart and intuition and think about which newness/change I would like to create regarding my lifestyle. What is my inspiration? What would I like to create in my own life?
Step 1: Create an intention - The seed to create anything I want in my life
What feeling do I want to bring into my everyday life to increase my overall sense of well-being?
Some examples are: energized, relaxed, light, positive, stable, refreshed, strong, happy, peaceful
Choose one and write it down on my sheet of paper.
Step 2: Make lifestyle choices
Holding that intention in my mind and allowing my intuition to guide me, I look through the lifestyle cards projected on the screen and choose 3 I am most drawn to
The Lifestyle Cards are: 1 Journal Space; 2 Just a Minute; 3 Sleep Well; 4 Positive Thoughts;
5 Inner Sanctuary; 6 Wake Up well; 7 Expression and Sharing; 8 Fresh Air; 9 Lots of Water;
10 Meditation Space; 11 Changing Habits; 12 Pause. Think. Act; 13 Conscious Eating; 14 Digital Detox
Step 3: Set a S.M.A.R.T. goal on how I can apply these 3 cards in my life to make my intention a reality
Set one goal for each card: Specific; Measurable; Achievable; Relevant; Timely
Write down each goal under the title of each card and complete your vision board.
Reflect 'This is something I am doing for myself. Think about how to make these goals real.'
After a sweet video of a little girl choosing to be a vegetarian because it is not kind to cook and eat animals, BK Sharon welcomed everyone back and shared her personal story on becoming a vegetarian.
BK Nicole lead us in a guided meditation on creating a sense of calm and peace and love, allowing that love to emerge, reach out to all of humanity, animals and nature.
Cook 4 – BK Egils: Physical Health – Boosting the Immune System
Carrot & See Loaf with Beetroot Sauce
Egils talked about the importance of choosing How-not-to-die food, because choosing the wrong food causes us to be sick and to die prematurely. He shared that for him 'The basis of health is to stick to fruit, vegetables and legumes. Choosing and eating the right food is like taking medicine on a daily basis. Most of the food in the supermarket is not food and causes disease in the body. Eating the right food can be enjoyable, it does not need to be a sacrifice.'
The Carrot & Seed Loaf is tasty and good for special occasions. The beetroot sauce with its bright pink color has a pleasant tang from the limes and can be eaten with any other dish.
Cook 5 – BK Jasuben: Spiritual Health – Positivity in my Thinking while Cooking
Cashew and Pistachio Treat
Jasuben talked about being creative when cooking and making it fun, which causes the food to take on joy and delight. She further shared 'Even if I need to rush with my cooking, I can still hold a mental state that is positive with that special ingredient of the love and joy of sharing. When I put happiness into the food I take happiness into my body and so my output is happiness. To positively charge the food I then offer it to Baba, invoke His love and power and have him fill the food with His love and power.'
The audience then offered the food that had been prepared at the program together with Jasuben and everyone had a taste of the afternoon's demonstrations.
The event finished with sharing of blessing cards and a chance for the audience to meet, mingle and chat.
*** Om Shanti ***
Click here for report in PDF format and with more photos.

Dadi Janki in Germany (10th - 17th August)
27 August 2018
Dear Jewels,
Om shanti and greetings.
After filling everyone with yeal and enthusiasm in London, having been there for 12 twelve, Dadi and team left for Germany early morning on 10th August and arrived in Moringen around lunch time. The ride from the airport was a beautiful scenic ride.
Dadi specially came to Moringen to meet the teachers for their Regional Meeting.
Initially there was the core group meetings, followed by the first group (about 50 teachers) of the Regional meeting who were here from 9th to 13th. The topic of the retreat was Nimit (instrument) - Partnering with God. Dadi took up a few classes covering this topic and also sharing other gems, which have already been circulated.
Majority left on the 13th and more left on the 14th.
Yesterday, Dadi was interviewed by one woman who was interested in how women can stand up in a position of leadership without becoming arrogant. Dadi loves to take up the subject of how Brahma Baba has always placed women in the front, but all she has done is to follow his footsteps and that is how she has attained the stage that she has.
Dadi then went on a short ride to see the neighbouring town Einbeck - even at this age, Dadi has a keen interest to see the different flavours each country has to offer.
Today, the local BK family have arrived (around 75) from many places in Germany including Koln, Frankfurt, Stuttgart, and other places. The weather is cool at present, and expected to be very hot later today and tomorrow. It is a quiet time here for all, at present.
Dadi has very much been focusing on the 5 virtues and 8 powers and specially underlining patience. When there is patience, there can be peace, love and happiness.
Tomorrow, the second group of the Regional Teachers meeting arrive and they will have one session with Dadi in the evening, and following morning, Dadi will be leaving early morning for Frankfurt and straight to Ahmedabad.
It has been a very restful, fulfilling and nourishing retreat for all who have come and met Dadi. Dadi was also talking a lot about happiness and how you have to carry away happiness in your hearts and keep it within yourself for all time, so it can be with you for the whole cycle.
With lots of love
In Baba´s yaad
Jasu