2019 Russia News Archive
2019 Russia News Archive
Moscow: Programme Celebrating 30 years of the Humanitarian Service History of the Brahma Kumaris in Russia plus the Ssamman (Honouring) Programme of Delhi Centres Instrument Teachers.
12 September 2019
The programme was dedicated to mark the 30th Anniversary of the foundation of Brahma Kumaris World Spiritual University in Moscow and Russia in 1989. The root of the BK service of Russia has been Delhi and the beauty of the celebrations was the samman of the senior instrument teachers from Delhi in Russia, after 30 years!
Historical moments and the land-marks on this spiritual journey of thousands souls were revealed through variety presentations.
During past years apart from Russia, Centres have been established in the beautiful and strong neighbouring countries - Belarus, Ukraine, Moldova, Kazakhstan, Latvia, Lithuania, Estonia, Tajikstan, Kyrgyzstan, Armenia, Azerbaijan, Georgia, etc.
Didi Chakradhari, Regional Coordinator of Brahma Kumaris to Russia, CIS and Baltic Countries, Didi Sudha, Additional Regional Coordinator and Didi Asha Director, Om Shanti Retreat Centre, Delhi (Gurgaon) have showered blessings over those lucky souls who extended cooperation in expanding God's Yagya during all these unforgettable years of "faith in One and support of One".
Video file:
1) 30 years history of BKWSU, Russia (programm for BK students)
https://yadi.sk/i/hRyMBtJBAjtolA
For download click - "скачать".
2) Didi Asha's Class on
"Faith and Shrimat".
https://yadi.sk/d/Fu65AWEKbmFbew
For download click - "скачать".
3) Link to some photographs taken on the occasion (welcome program, visit to Garden "Tsaritsina", visit to Victory Park, 30th Anniversary celebrations).
https://drive.google.com/open?id=1D3HC84_nZZLa5pYEJIspB17bhmP8s0GE

Confluence of Two Capitals: 50 Senior Raja Yoga Teachers from Delhi led by Didi Asha & Didi Shukla Visit Russia
12 September 2019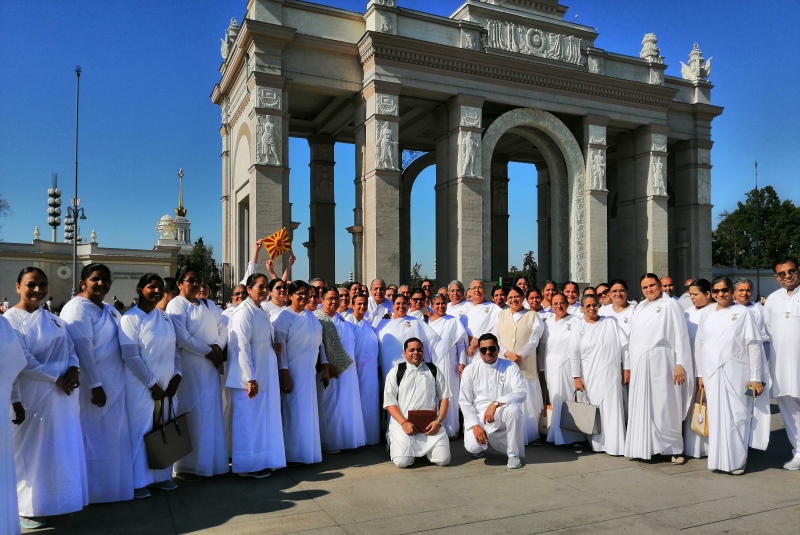 More than 50 Senior Raja Yoga teachers from Delhi led by Didi Asha and Didi Shukla were heartily welcomed at the retreat centre «The Lighthouse of the World» in Moscow.
A general introduction about the unique country of Russia - its people, climate, culture and the main symbols of the country – was given in a short video film followed by the hymn of India.
The heart-touching Hindi song «Jeevan ke Data» performed by BK. Elena Titova and BK Larisa Gridina reminded all the greatness of the Supreme who is the Donar of Life and the Highest Benefector.
The senior Brahma Kumari teachers in Russia including - Didi Chakradhari, Didi Sudha, Didi Santosh and Bro. Vijay extended the greetings and shared their feelings on this beautiful occasion. Didi Asha and Didi Shukla shared the heartfelt greetings on the occasion.
Everyone had wet eyes to watch the beautiful scene of the gathering of a big group of dedicated teachers from Delhi in Moscow, and recalling the historical moments of God's unlimited task of establishment of the Golden Age founded on the principle of Godly Love and Godly sustenence.
Earlier, the guests from Delhi visited VIDINKHA - famous sight in Moscow representing the solidarity and fraternity among Russia and the international community.
Video file:
Welcome program. 50 Senior Raja Yoga teachers from Delhi led by Didi Asha and Didi Shukla visit to Moscow, Russia.
https://yadi.sk/i/KbW3mbnjYURO2A
For download click - "скачать".
Link to some photographs taken on the occasion (the guests from Delhi visited VIDINKHA) .
https://drive.google.com/open?id=1JlruwO4pAvocLL_Pb-c0RhQAfI__olKO

BK Yogesh Sharda's (Turkey) Visit to Baku, the Capital of Azerbaijan - July 2019: Learn to respect yourself, and you will be respected by others
19 August 2019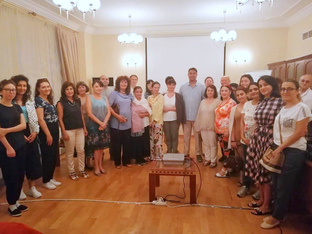 A two-day series of master classes ABC of Happy Relationships conducted by BK Yogesh Sharda at the Azadliq Hotel
Five days in July with the participation of BK Yogesh were filled with insightful and friendly dialogues about Raja Yoga meditation as an art of maintaining authentic relationships with the self and the world out there. He was tirelessly sharing his rich personal experience of being a sincere student and accomplished teacher of spiritual knowledge.
Br. Yogesh also conducted a one-day training programme for the administrative staff of "Icherisheher", a unique historical and architectural complex of XII century, classified as a World Heritage Site by UNESCO. Talking on the topic of "Effective Communication with the Self, Family and Society", he explained how the spiritual knowledge enables us to shift our focus from expecting regard of others to increasing self-respect.
A two-day series of interactive master classes for the general public on the "ABC of Happy Relationships" took place at the conference hall of the "Azadliq" Hotel.
Br. Yogesh had a training session with the medical staff of the Indian Clinic of Baku as well. Welcoming him, Mr. Ronald D'Mello, director of the Indian Clinic, expressed his appreciation of the Brahma Kumaris that "has been serving the society for more than 80 years by carrying out educational projects in the field of spirituality".
During a live broadcast of "The Morning" talk show at Azerbaijan's main TV channel, AzTV, br. Yogesh talked on the topic of yoga, which is becoming increasingly popular in Azerbaijan due to annual celebrations of the International Day of Yoga. Answering the show host's question about the postures one has to practice in order to achieve inner peace, he said that the only posture we need to practice is a mental one: "I am a peaceful soul". This is the key to acquiring mastery over one's thoughts and emotions.
And of course the entire BK family of Baku has got an enriching experience during the one-day retreat held at the "Planet" Hotel. The topic was "Happiness of the Raja Yogi Life". Well, it was truly a day (just as all these 5 days, for that matter) filled with lots of happiness and joy!
Thanks Baba and thanks His wonderful instruments.
CIS News Team (St. Petersburg Office)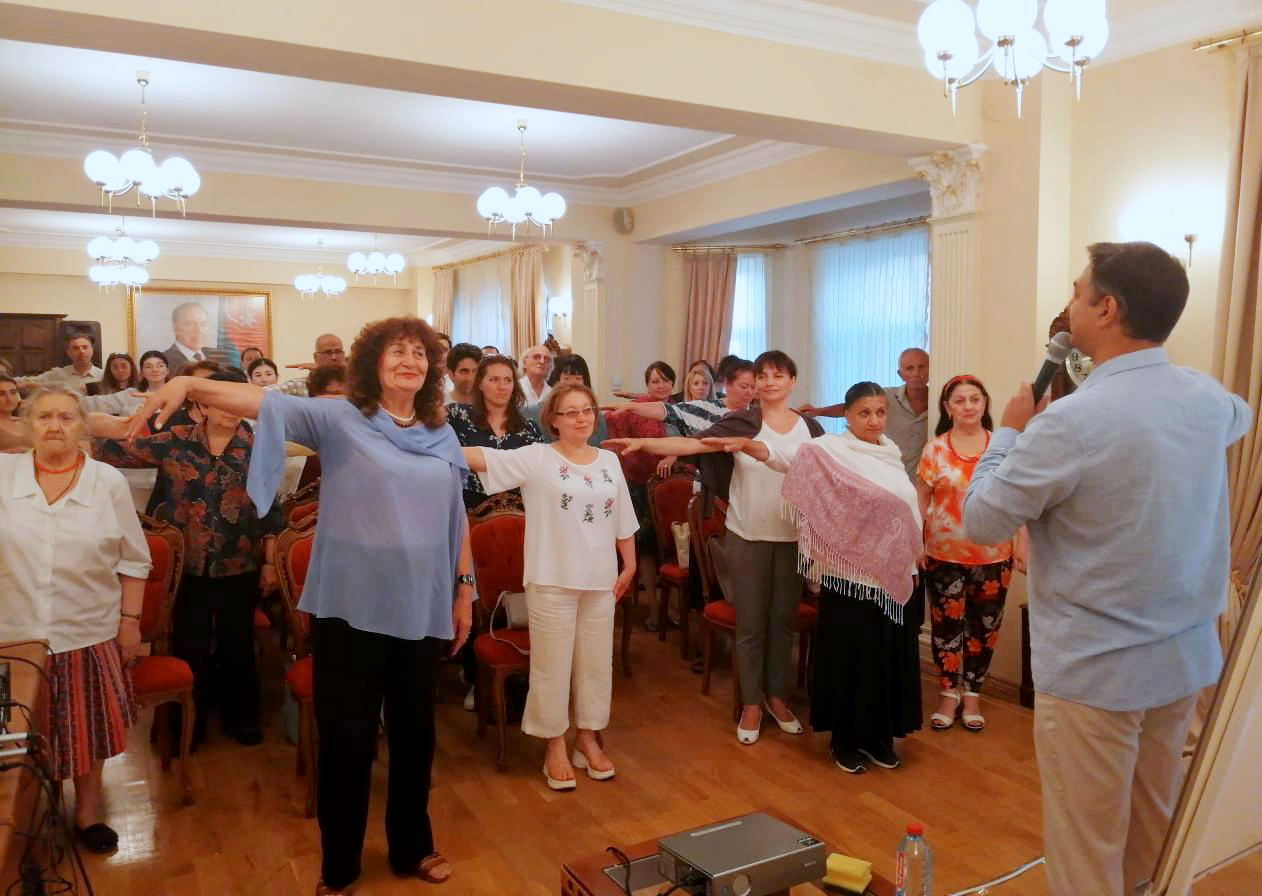 A two-day series of master classes ABC of Happy Relationships conducted by BK Yogesh Sharda at the Azadliq Hotel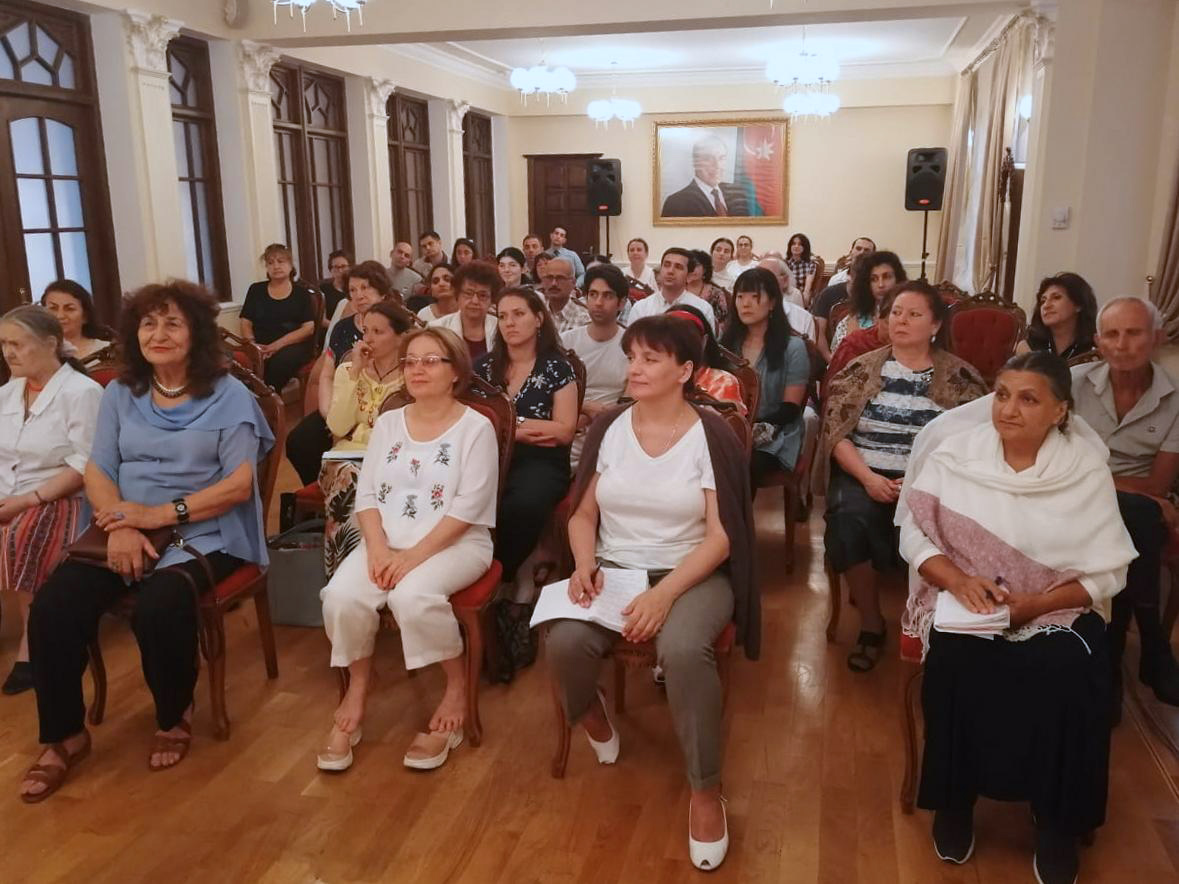 A two-day series of master classes ABC of Happy Relationships conducted by BK Yogesh Sharda at the Azadliq Hotel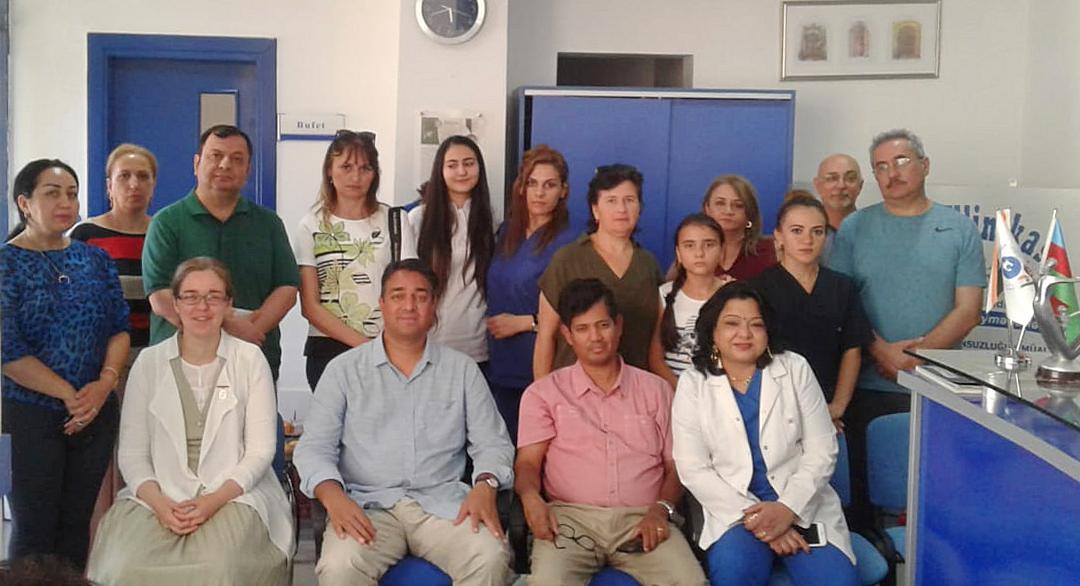 A training session for the medical staff of the Clinic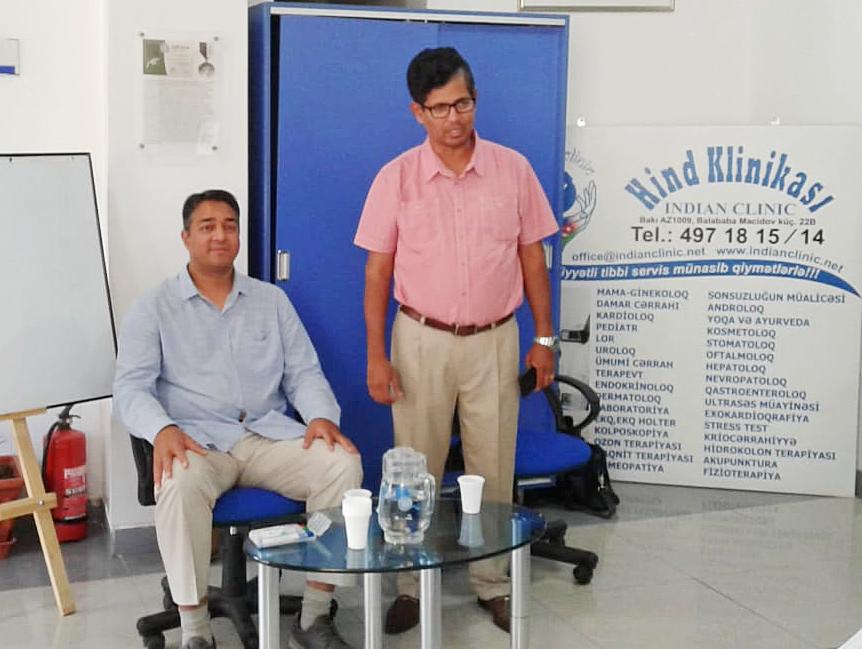 Mr. Ronald DMello director of the Indian Clinic, welcoming BK Yogesh Sharda at a training session for the medical staff of the Clinic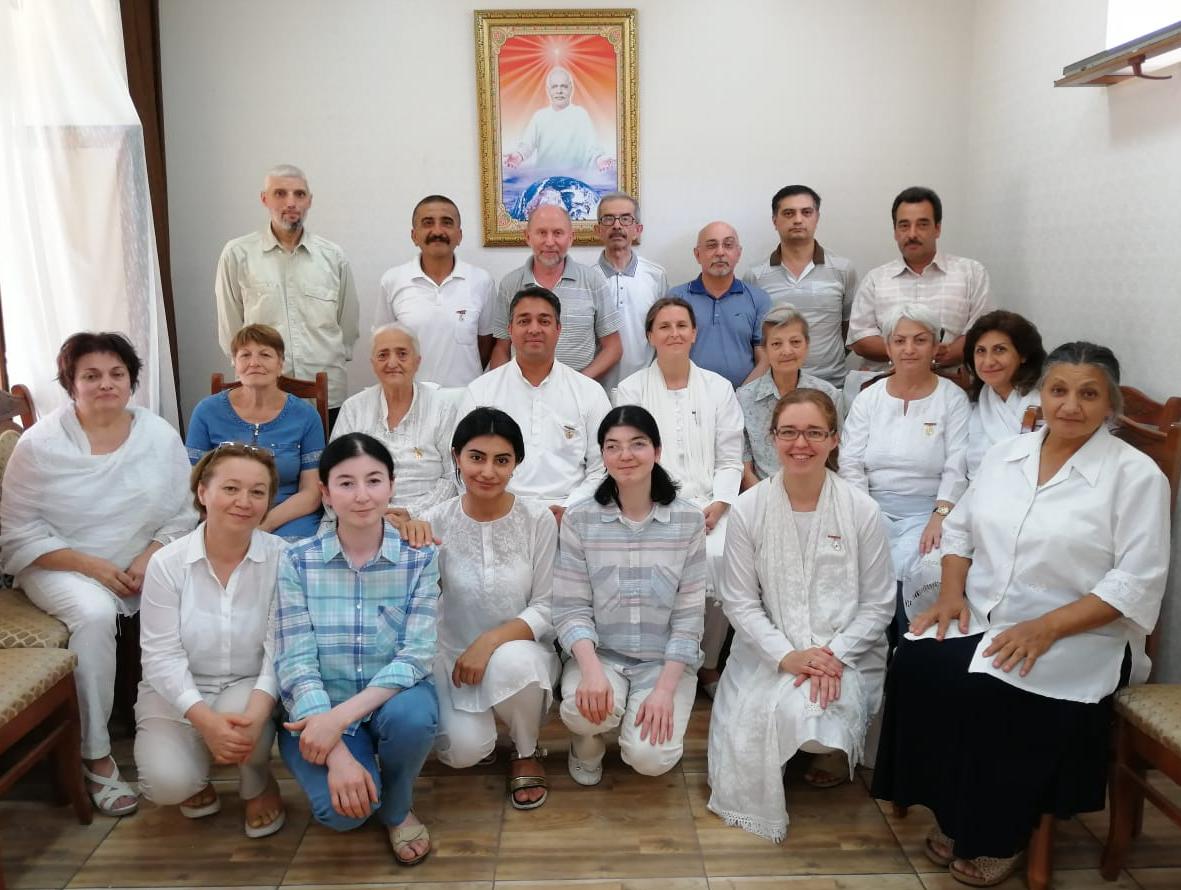 A one-day retreat Happiness of the Raja Yogi Life for BKs with br. Yogesh Sharda of Turkey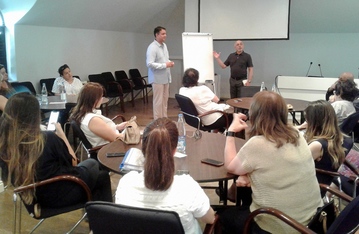 Baku Azerbaijan Effective Communication with the Self Family and Society BK Yogesh Sharda conducting a training session for the administrative staff of Icheri

Didi Munni's Visit to St. Petersburg, Russia from July 3-8
14 July 2019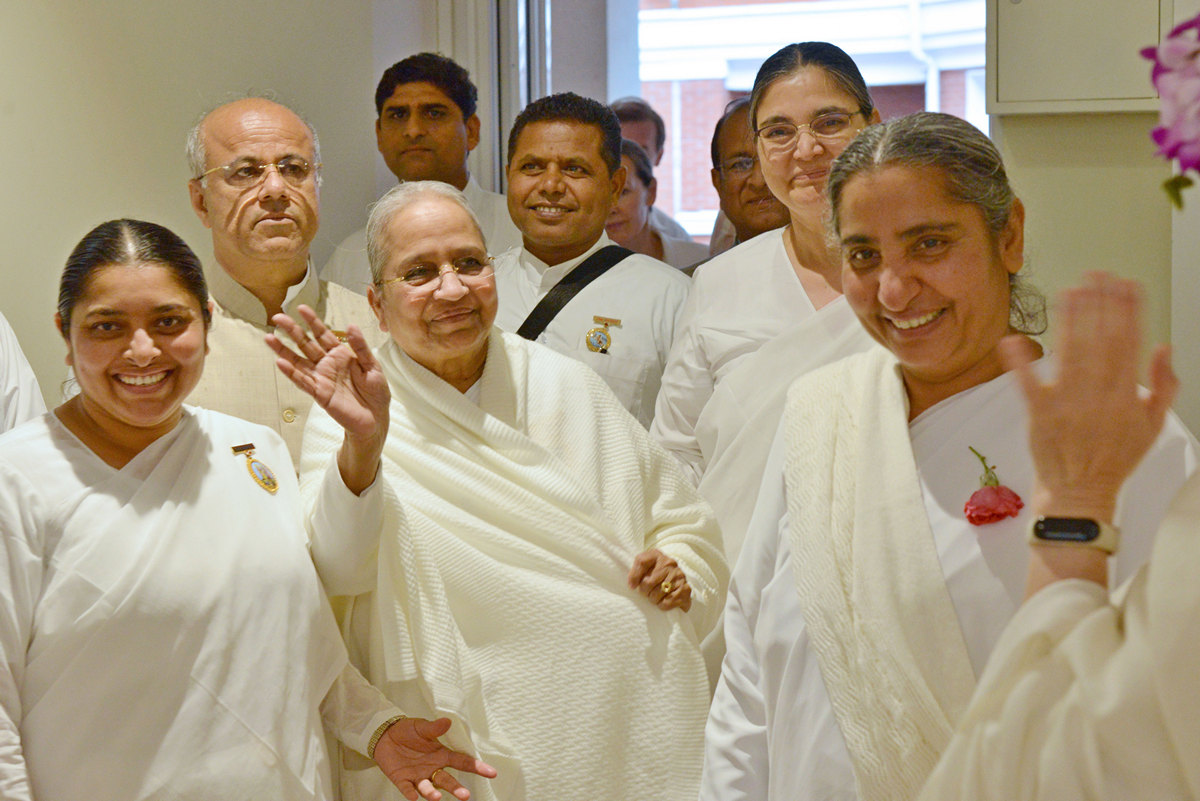 By coming to Russia, Didi Munni whom we had been waiting on this land since long, brought with her a unique aura and fragrance of Madhuban, our unlimited home. On this trip of hers, she was accompanied by a wonderful team of brothers, Madhuban niwasis, as well as sis. Shalini of Shantivan and Neha Didi of Ahmadabad, respected Dr. Mita Jain and his spouse from Mumbai, and two lovely families with children from Mumbai and Bangalor.
This happy meeting at the Confluence became a true mela, as brothers and sisters from 12 cities of Russia and Belarus also arrived in St. Petersburg to take part in variety of events, that included festivious welcome and farewell ceremonies, classes, interviews, informal chit-chats and a lovely meeting with centrewasis.
Welcoming Munni Didi, Didi Santosh said, "At the Confluence, God, the Creator, comes here in order to decorate His creation. But those children of God who consider themselves to be responsible and start decorating themselves with God's virtues, become instrumental for decorating others as well. Didi Munni has been revealing Baba and making many others closer to God and His yagya with her two main specialities. Her main virtue is that of OBEDIENCE to God's shrimat and directions of the seniors. By always holding the hand of shrimat, she has been tirelessly fulfilling the task of unlimited service with a lot of bhavna. Her second speciality is that of being a selfless GIVER. She has taught thousands of others how to take care of the yagya, yet she has never had a desire to take anything for herself."
Having been trained and sustained by God and great souls, Didi Munni has become a true Sukh Devi (a goddess of happiness). In a deep and sincere dialogue on the Art of Giving, Didi shared the secret of this stage of hers, "Baba has filled us with lots of happiness, therefore we just have to do the same by sharing this happiness with everyone. I have always kept this aim in my life, "I am Baba's instrument, and I have to give happiness to all Baba's children. I think that in order to do it permanently, without getting tired, we should see others as souls, not as bodies, in the first place. Secondly, we should focus on their specialities, without observing their defects. And another secret: if we fulfill the needs of those souls immediately, without any delay, it brings us blessings from them. And these blessings do sustain us."
Didi ji, by coming here, you have given all of us lots of sustenance from God. All of us know and appreciate your special part in the yagya. Although you have left Russia now in a physical way, but your heart is still here with us! From the very depth of our hearts we thank you for your unparalleled service!
Wishing you lots and lots and lots of health!
From: St.Petersburg, Brahma Kumaris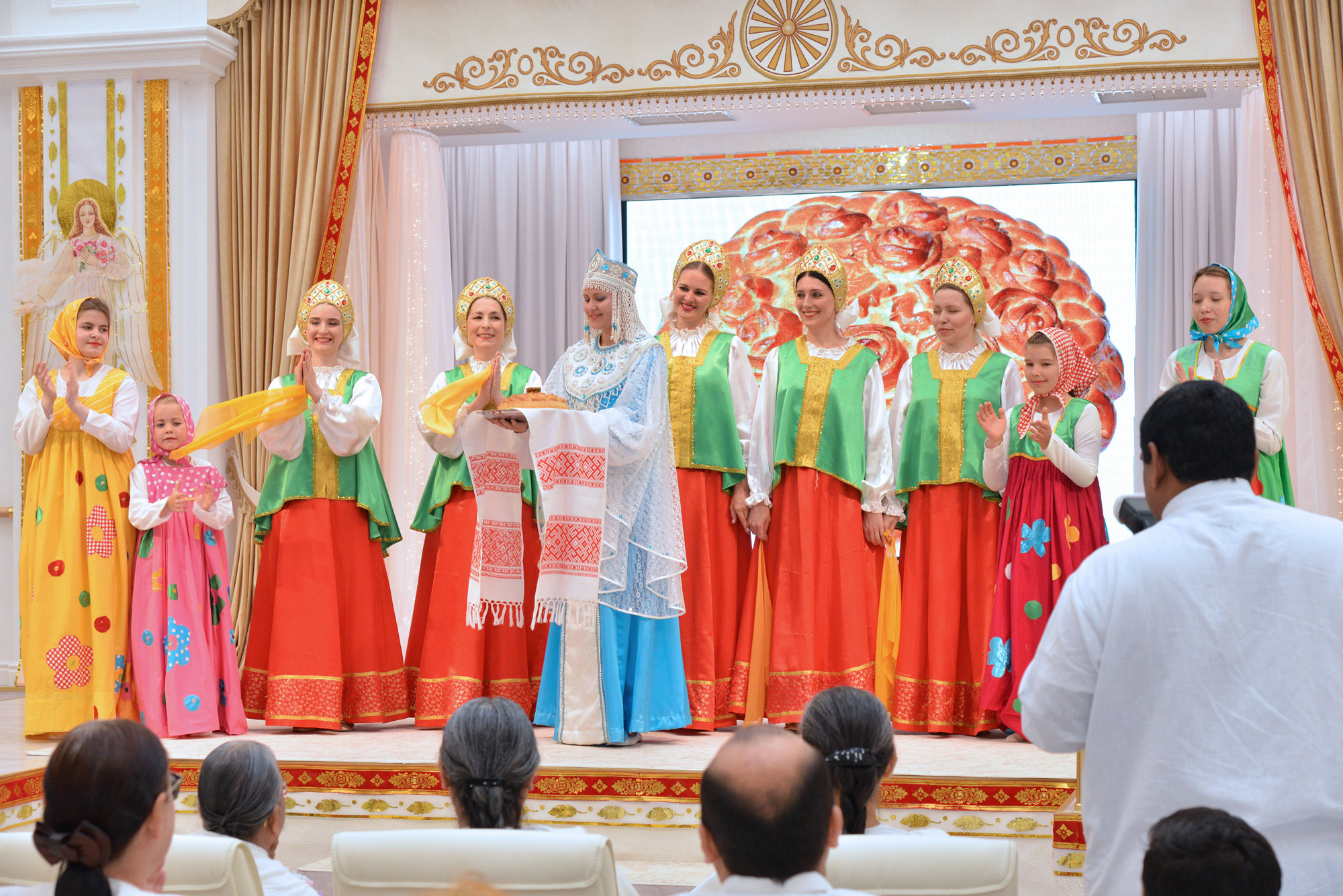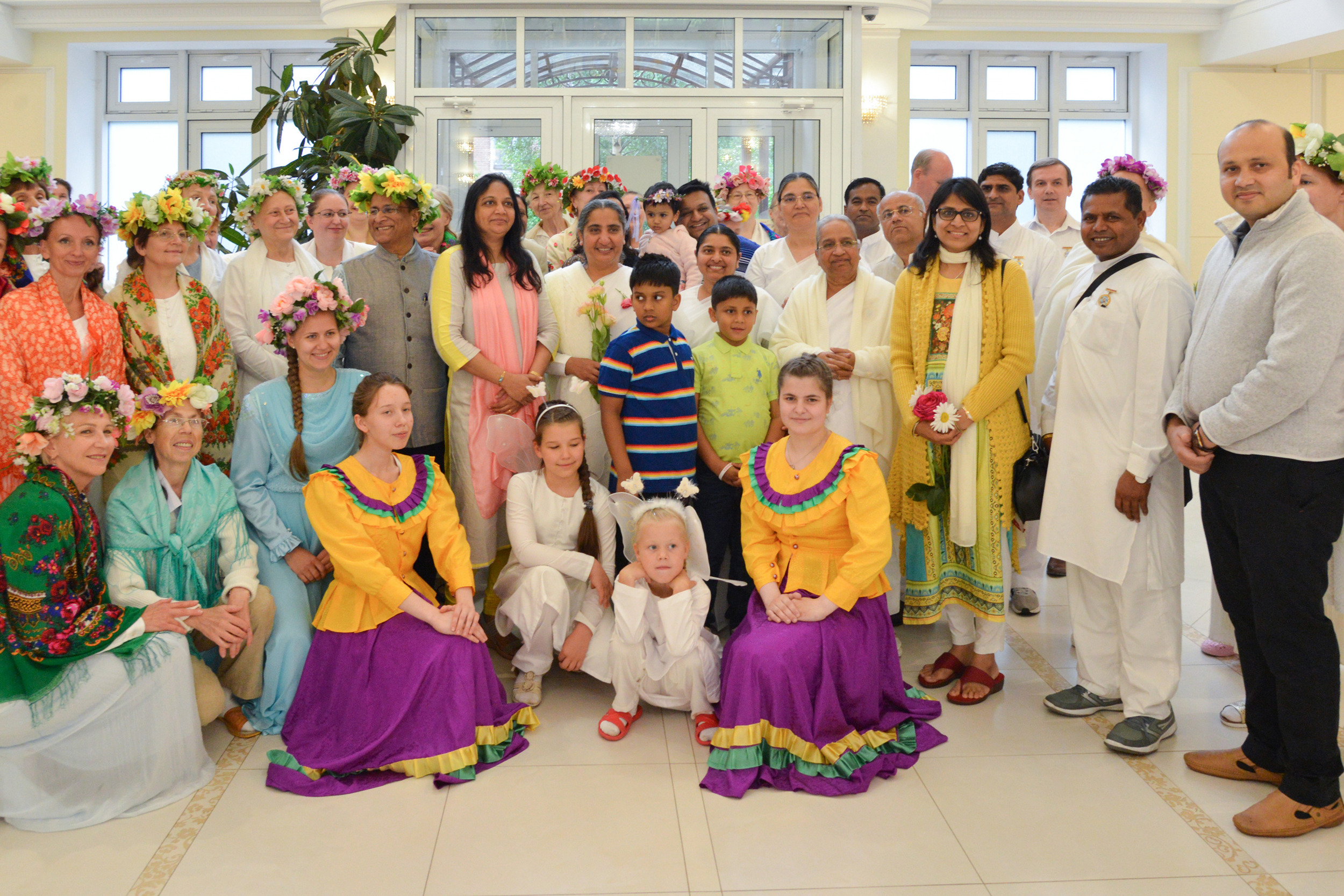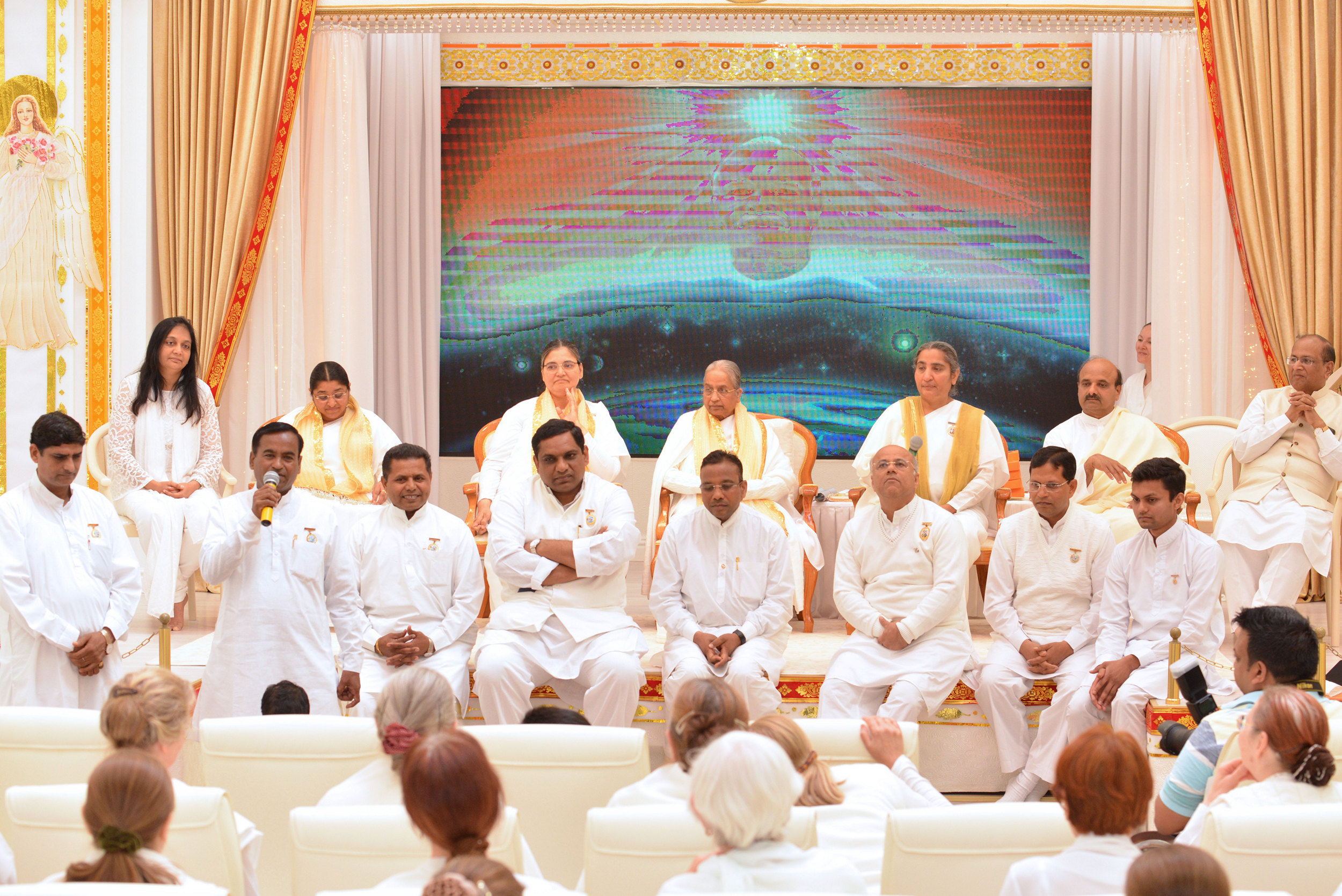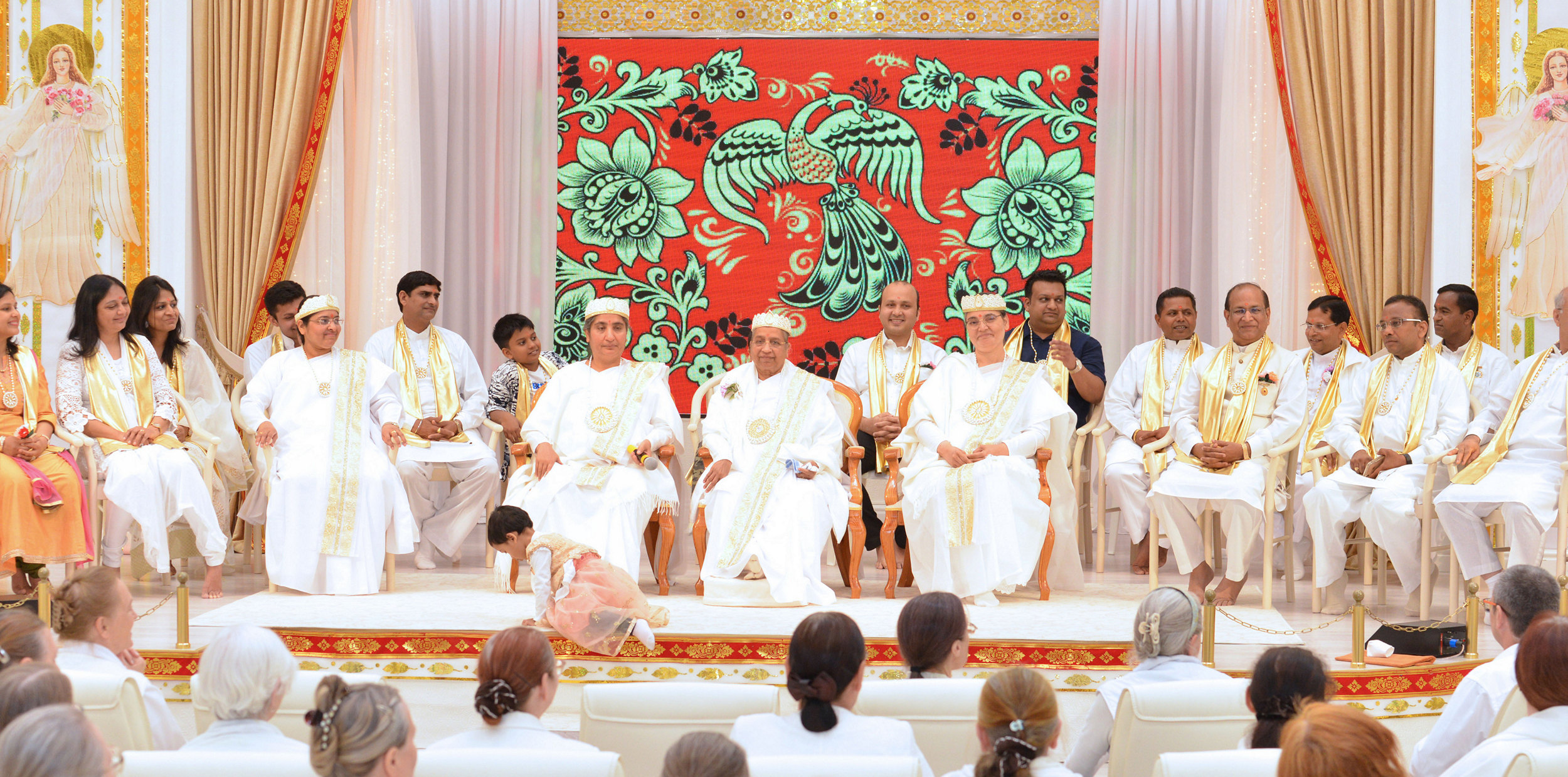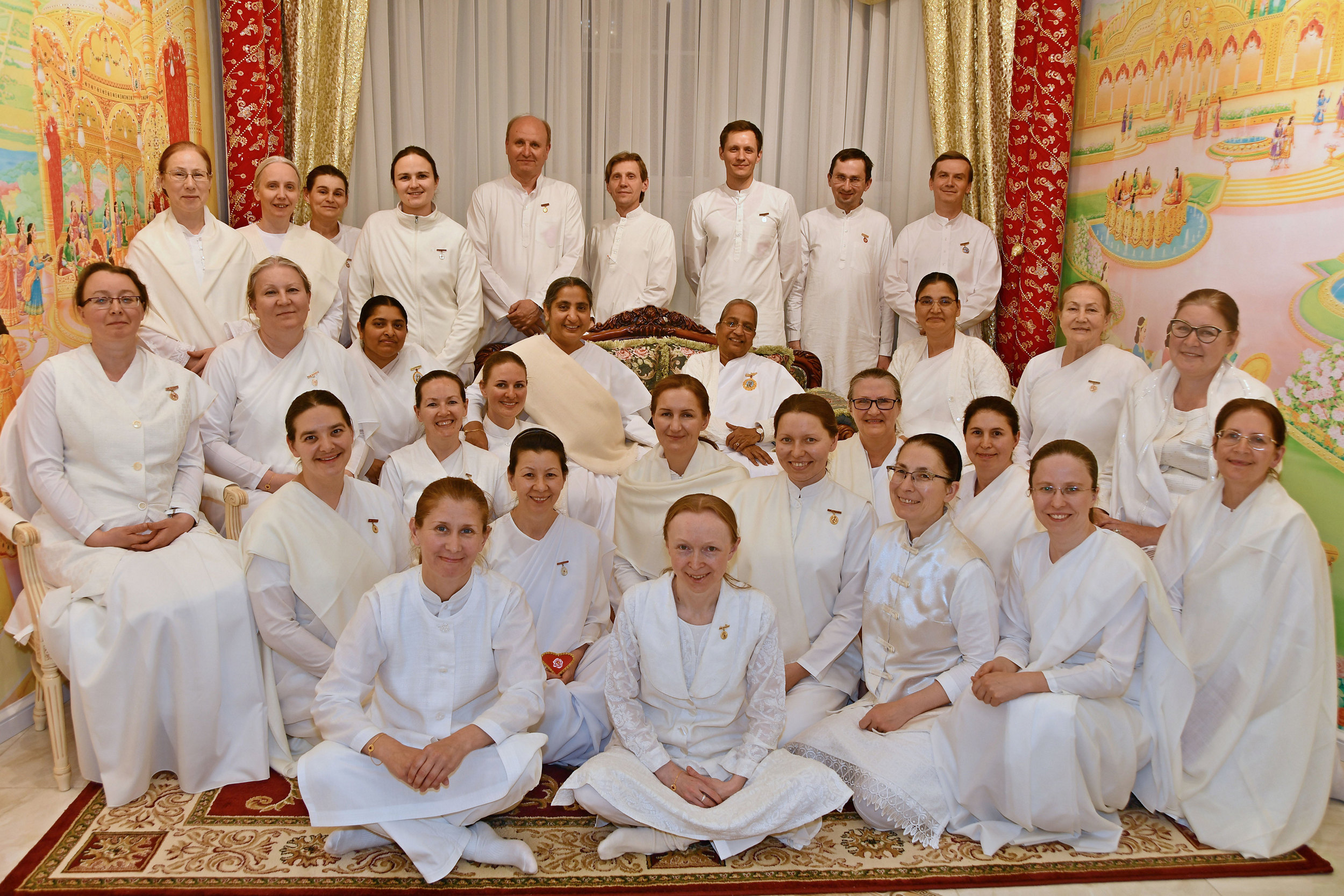 Click here for report in Russian language.

Moscow BKs welcome Munni Didi & Group from Mount Abu to Russia
14 July 2019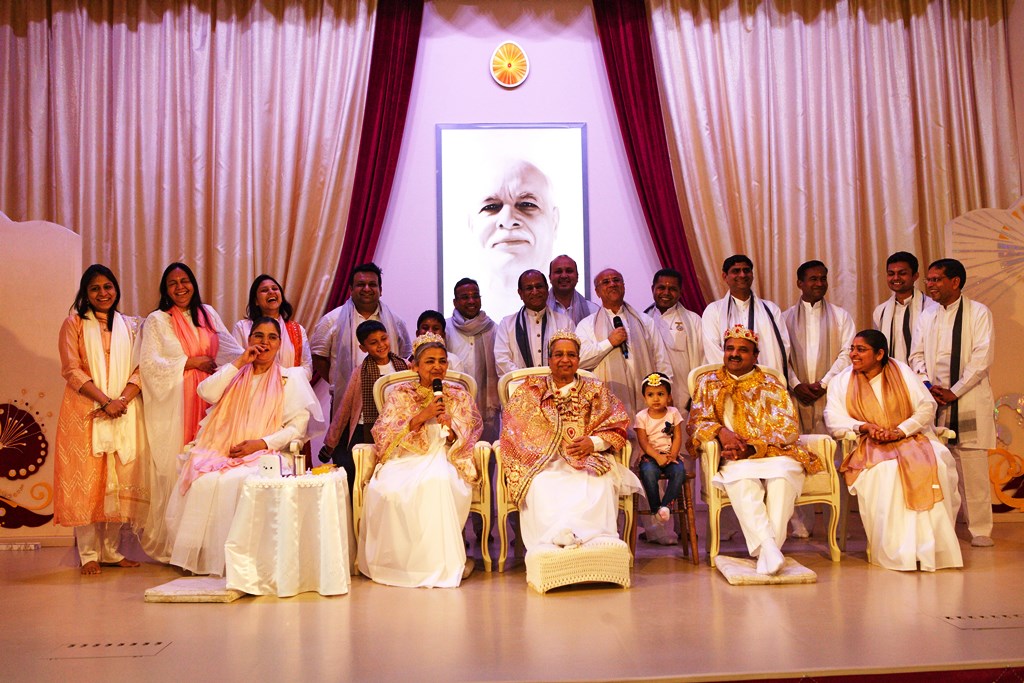 Divine Family
Senior Rajayogini BK Munni Didi, Member of the Brahma Kumaris Management Committee and the General Manager of the Brahma Kumaris Head Quarters, Mount Abu, visited Mayak Mira, the Brahma Kumaris Retreat Center in Russia, for the first time.
Sister BK Sudha, Director of the Brahma Kumaris of Moscow, warmly welcomed BK Munni Didi along with the Brothers and sisters from Mount Abu, Ahmedabad & Kolkata. She extended heartiest greetings to Sister BK Munni on the occasion and described her divine qualities of love and generosity with which she is serving the humanity and contributing successfully in the management of the Brahma Kumaris.
It is a great fortune for the BK family of Russia to receive divine drishti from Munni Didi along with BK Shalini, BK Prakash, BK Srinivas, and BK Ramakrishna from Shantivan, and BK Neha from Ahmedabad. Sister BK Munni was also accompanied by guests Dr. Praveen Kumar Jain, Dr. Meeta Mehta from Mumbai, BK Saket and family from Bangalore, and BK Manish and family from Kolkata.
Beautiful songs, music and dances based on traditional Indian songs performed by Russian BKs decorated the programme.
In Baba's yad
BK Sudha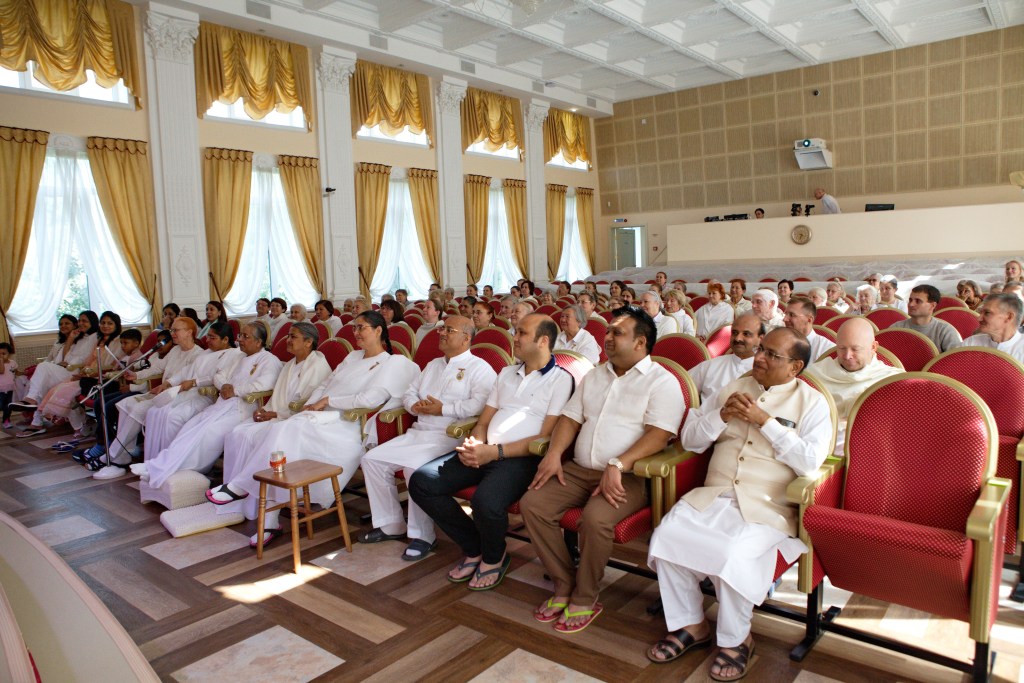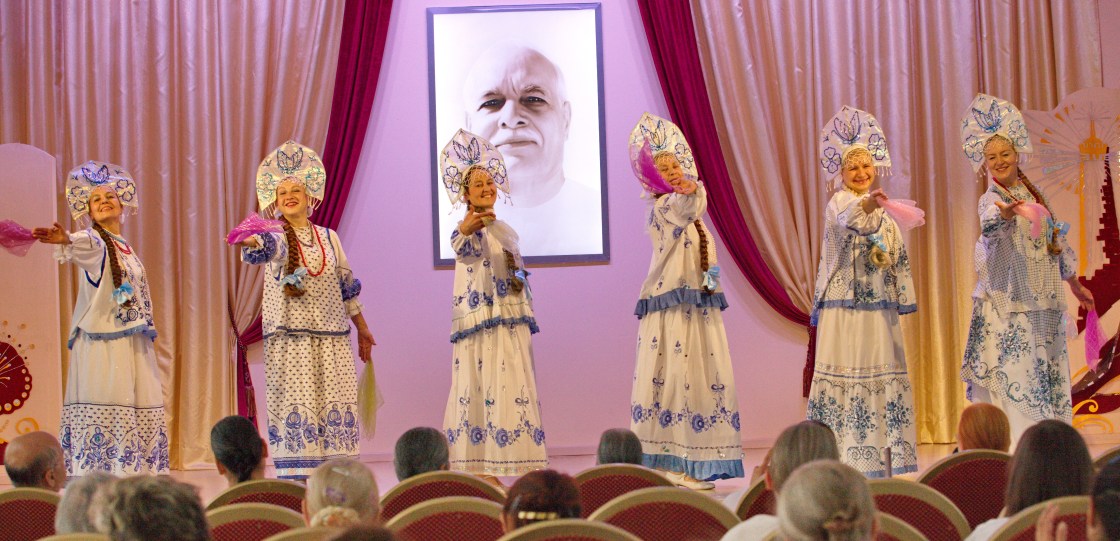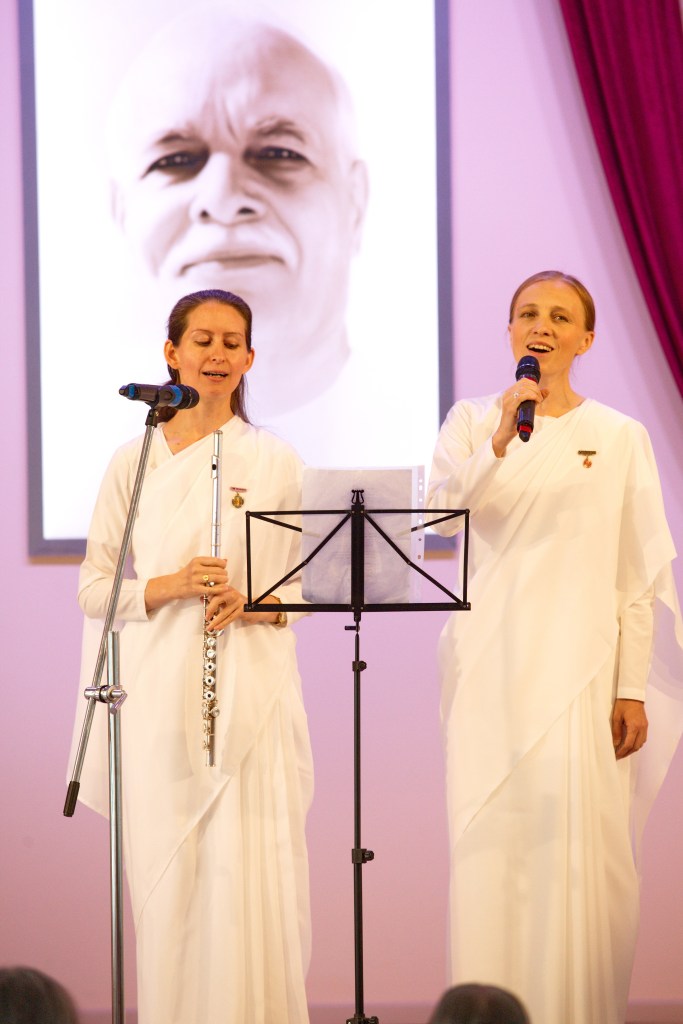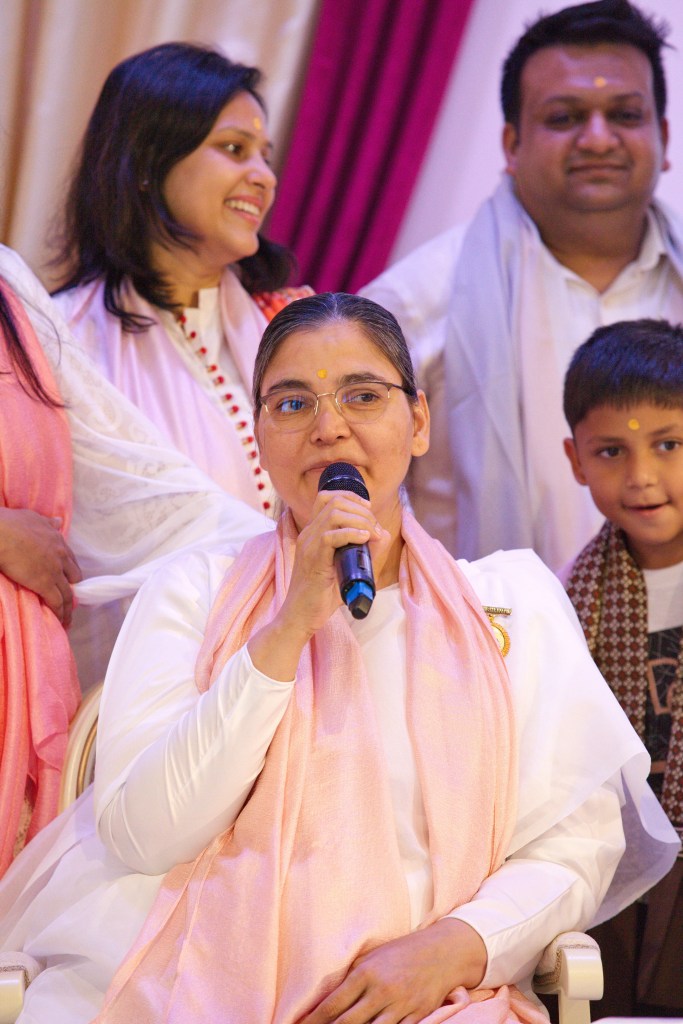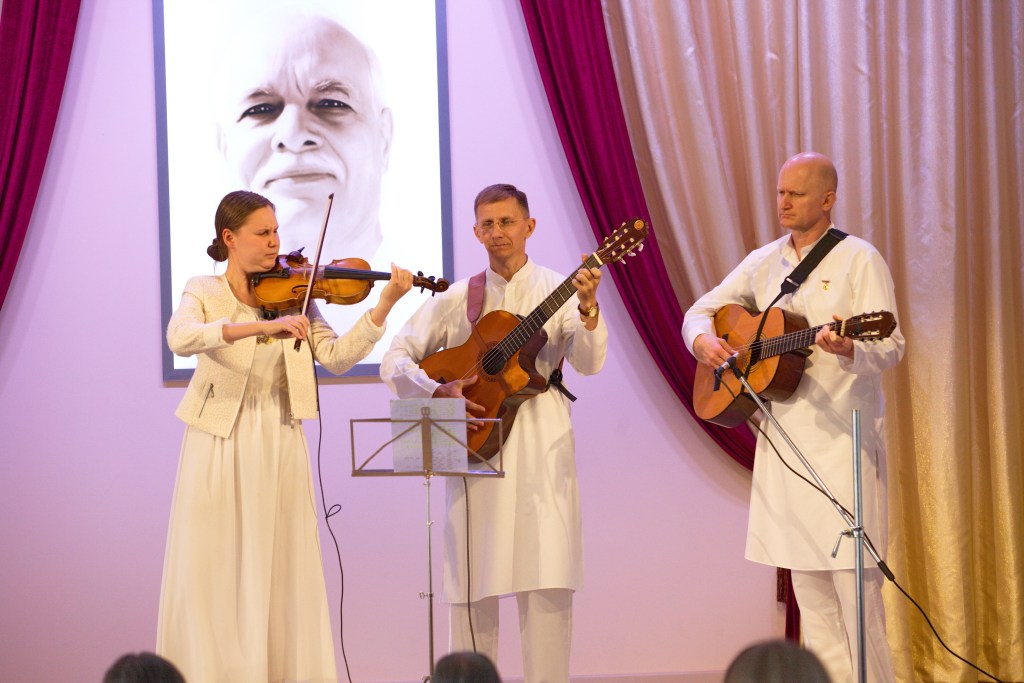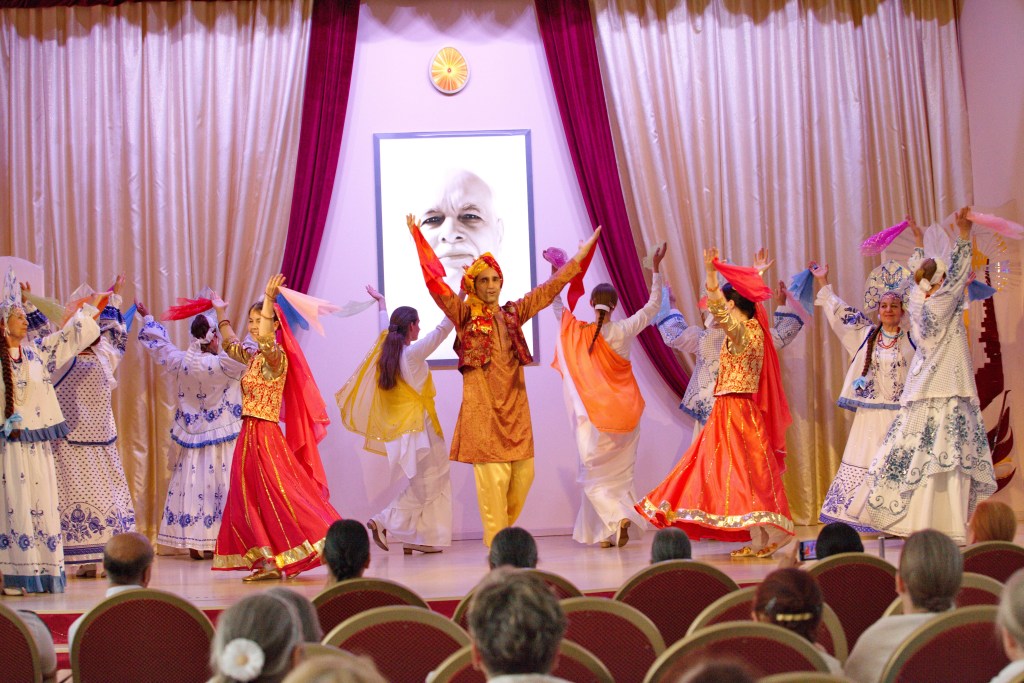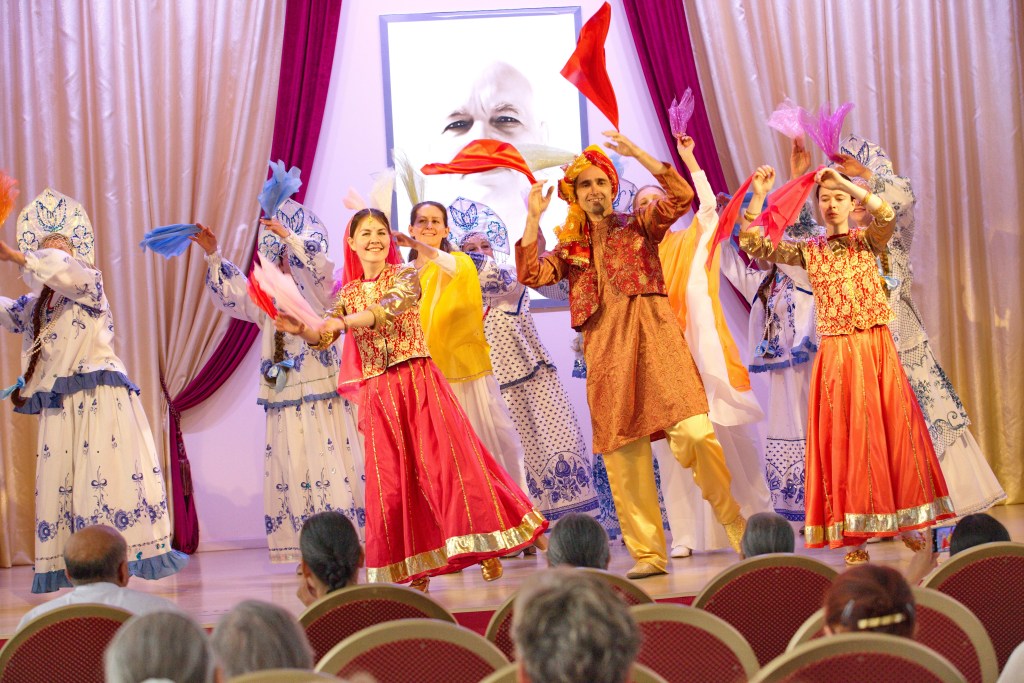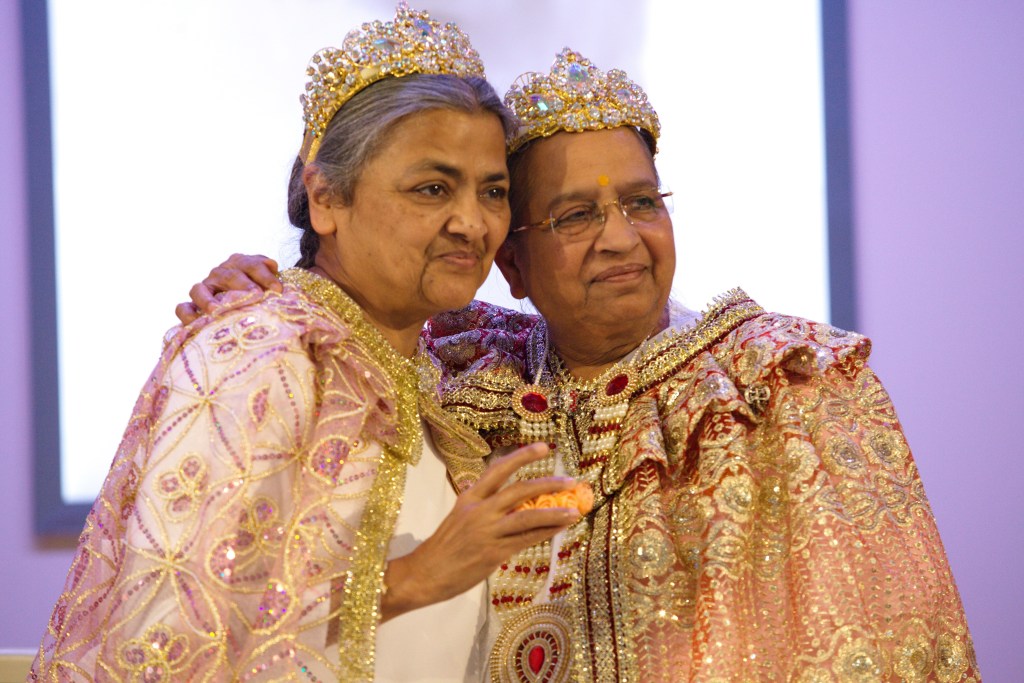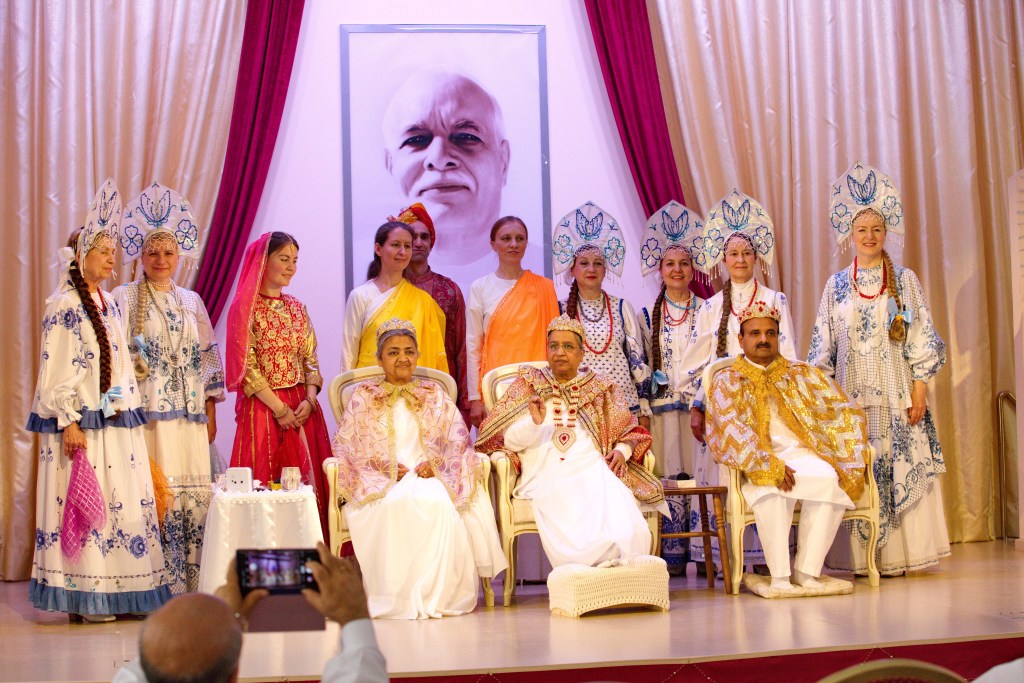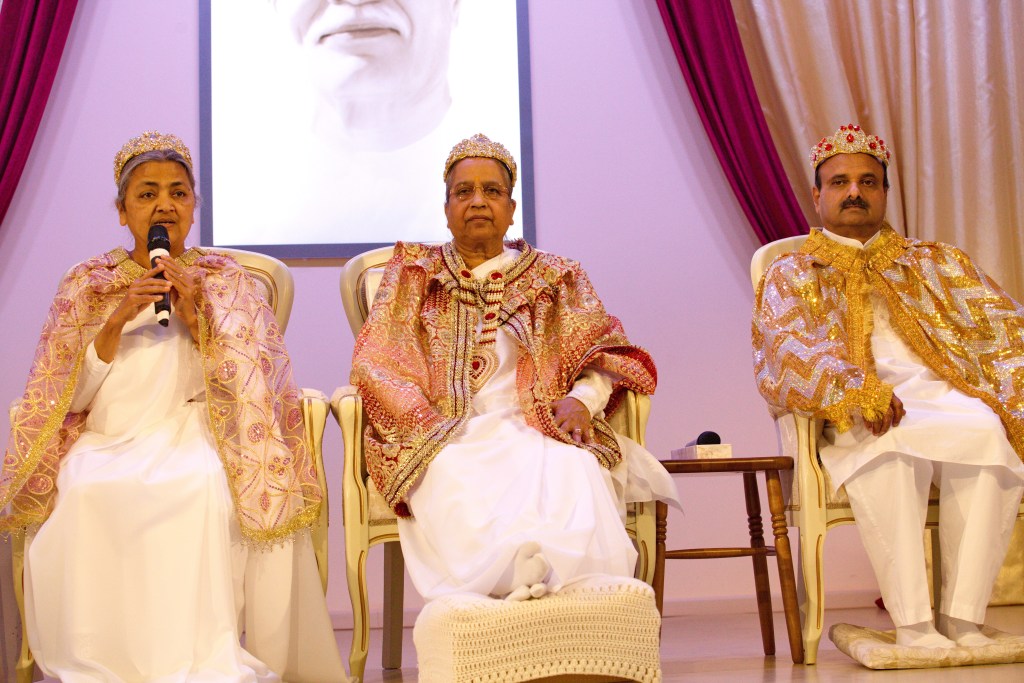 Dr. Satish Gupta's Visit to Azerbaijan in the CIS (Commonwealth of Independent States): "Living the Truth with Every Heartbeat"
1 July 2019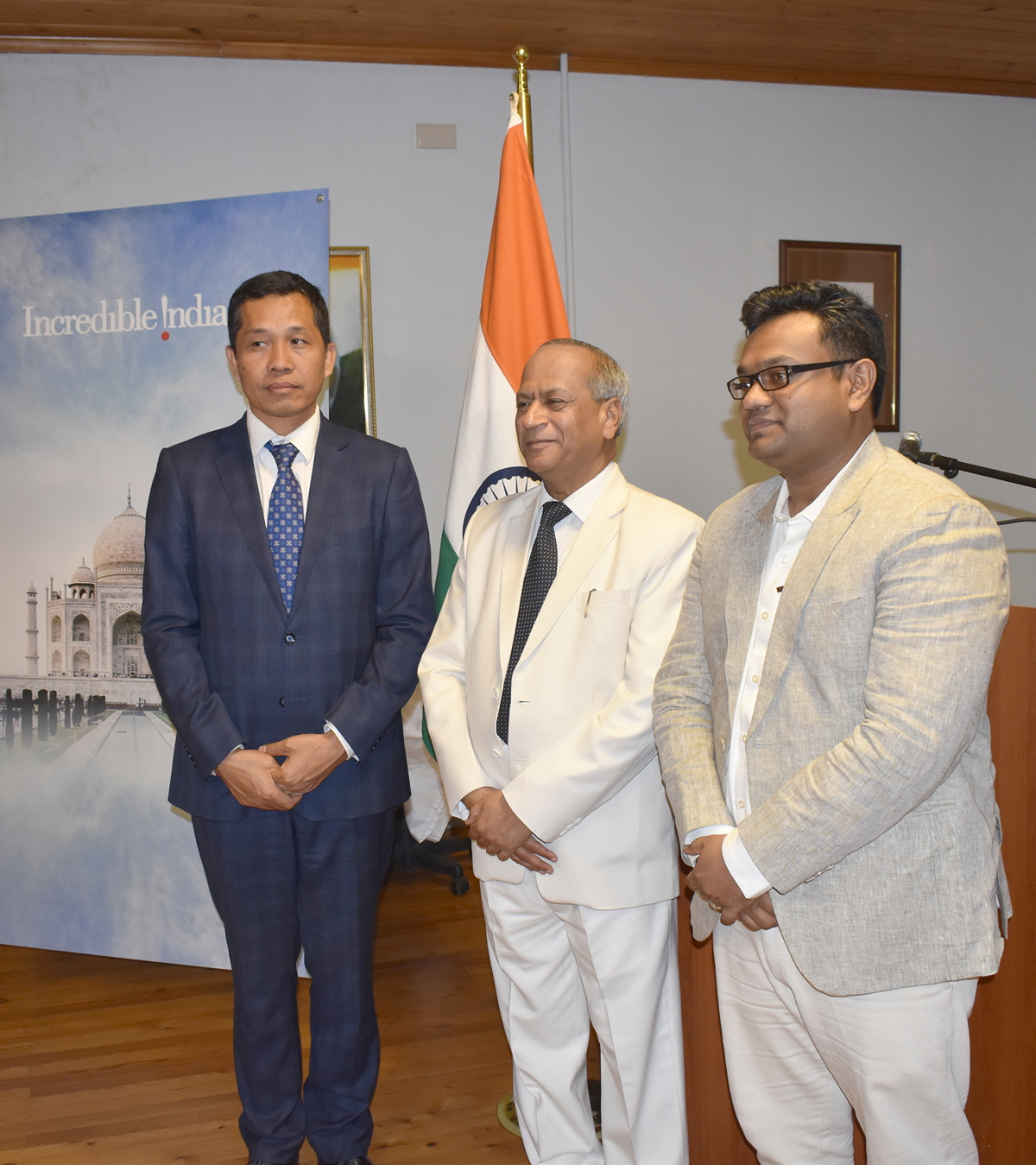 In June, 2019, respected Dr. Satish Gupta ji and br. Rahul Gupta visited Azerbaijan, a country located on the shores of the Caspian sea, bordering Russia and Iran.
On the invitation of Shri B. Vanlalvawna, Embassador of India in this country, Dr. Satish Gupta gave a 2-hour talk on "Golden Principles of Stress-Free Life" at the conference hall of the Indian Embassy, Tuesday, June 18.
Welcoming him, Shri B. Vanlalvawna said, "Dr. Satish Kumar Gupta is a very accomplished cardiologist. I use this opportunity to thank the Brahma Kumaris for their continuing support of our programme dedicated to celebrations of the International Day of Yoga. This is the 3rd event we are organizing together in a very short span of the last two months."
Dr. Satish Gupta conveyed greetings of love and peace from the Brahma Kumaris International Headquarters and the Global Hospital and Research Centre in Mount Abu. He presented the results of a 21-year long unique research programme on how Raja Yoga meditation and lifestyle modification enable us to lead a happy and healthy life, getting rid of diseases of mind and body. The event was attended by the Embassy staff, members of the local Indian community and numerous friends of India.
On June, 19-20, Dr. Satish Gupta conducted a two-day seminar "The Heart on Your Palm" for general public of Baku. The seminar was held at the prestigious Central Park Hotel. Day I was dedicated to the topic "Psychodynamics of Heart Diseases and an Adequate Lifestyle for Healthy Heart". On Day II, Dr. Satish Gupta ji expounded on the topic of "Modern Technologies and Human Inner Resources: Synergistic Effect".
Elena Derteva, a drama actress from Nizhny Novgorod, Russia, who especially came to Azerbaijan on the occasion of Dr. Satish Gupta's visit, decorated every event with beautiful songs and poems.
A one-day retreat for regular BK students conducted by Dr. Satish Gupta and br. Rahul Gupta on June, 22, provided many useful insights into integration of spirituality and yoga with our day-to-day professional and family life. Dr. Satish Gupta shared some unique jewels of his personal experience of staying together with Dadis and the seniors.
A special session "The Lamp of Hope for Desperate Hearts" for medical professionals, scientists and some VIP guests was held on June, 23, in a beautiful town of Husary (or Qusar) in the foothills of the Caucasus mountains.
Dr. Satish Gupta: "In order to cope with pressures of life we require inner power. There is no medication on this planet that would help us to increase our coping strength. For that we need peace, a stable and calm mind, love, power, and contentment. This is achieved through realizing the truth of our inner self and living by that truth at every heartbeat. This is where medicine and meditation should go hand in hand for making our heart healthy and our mind happy."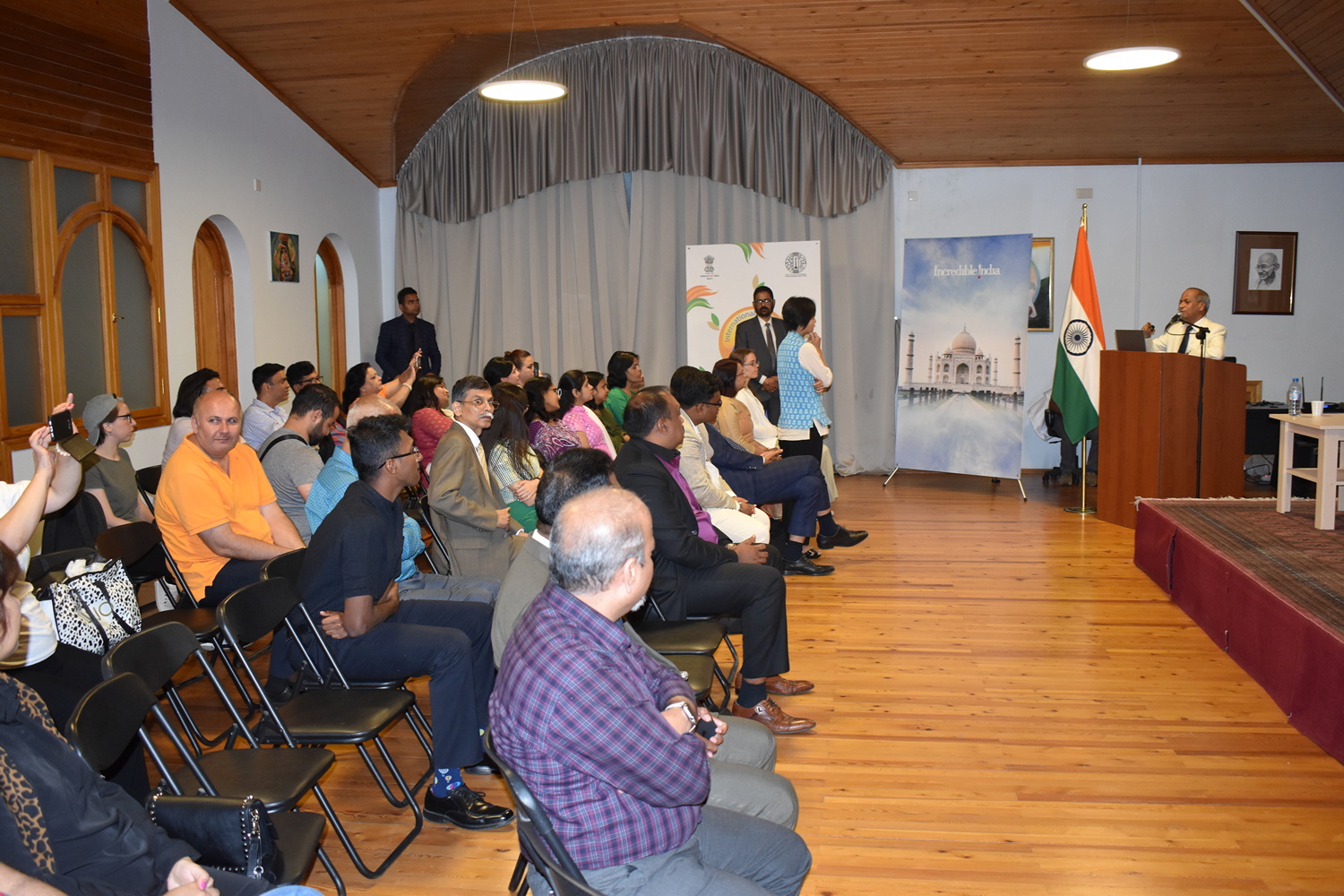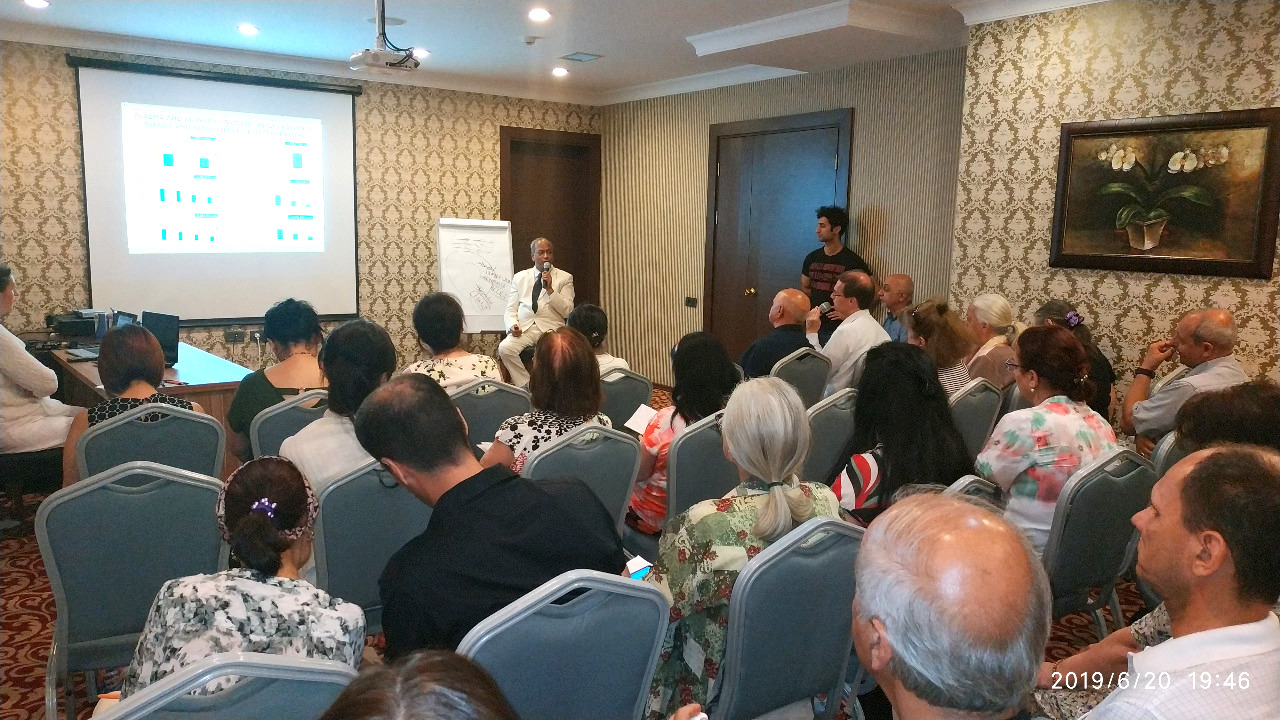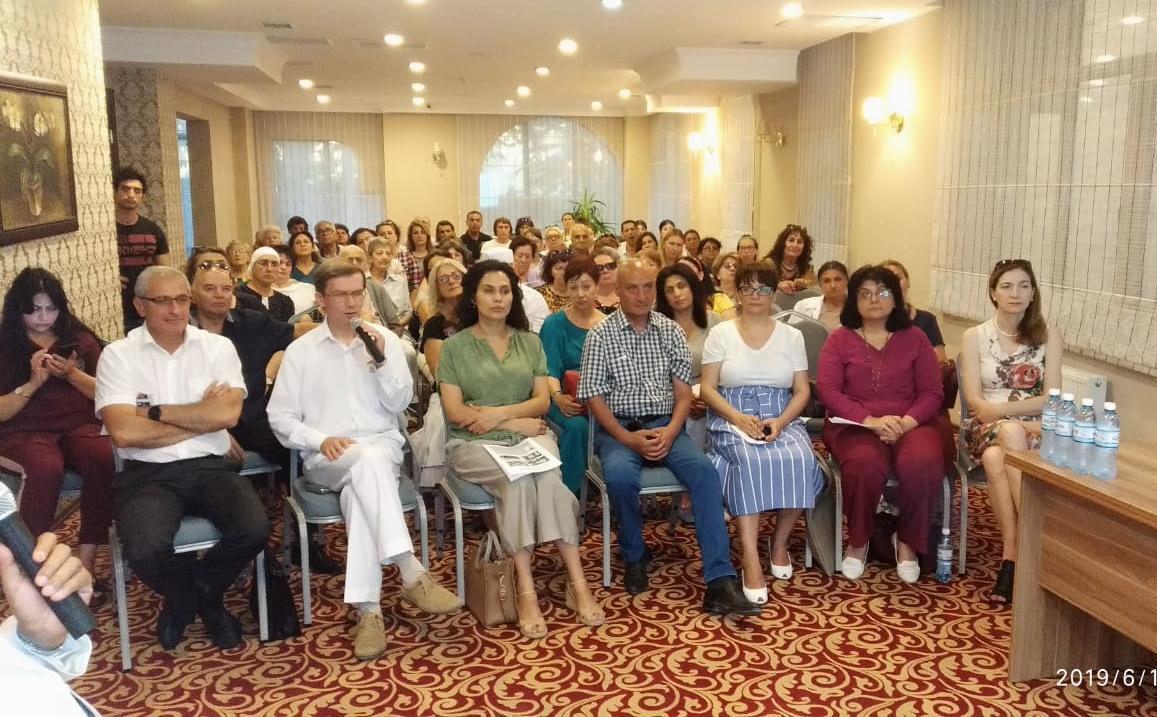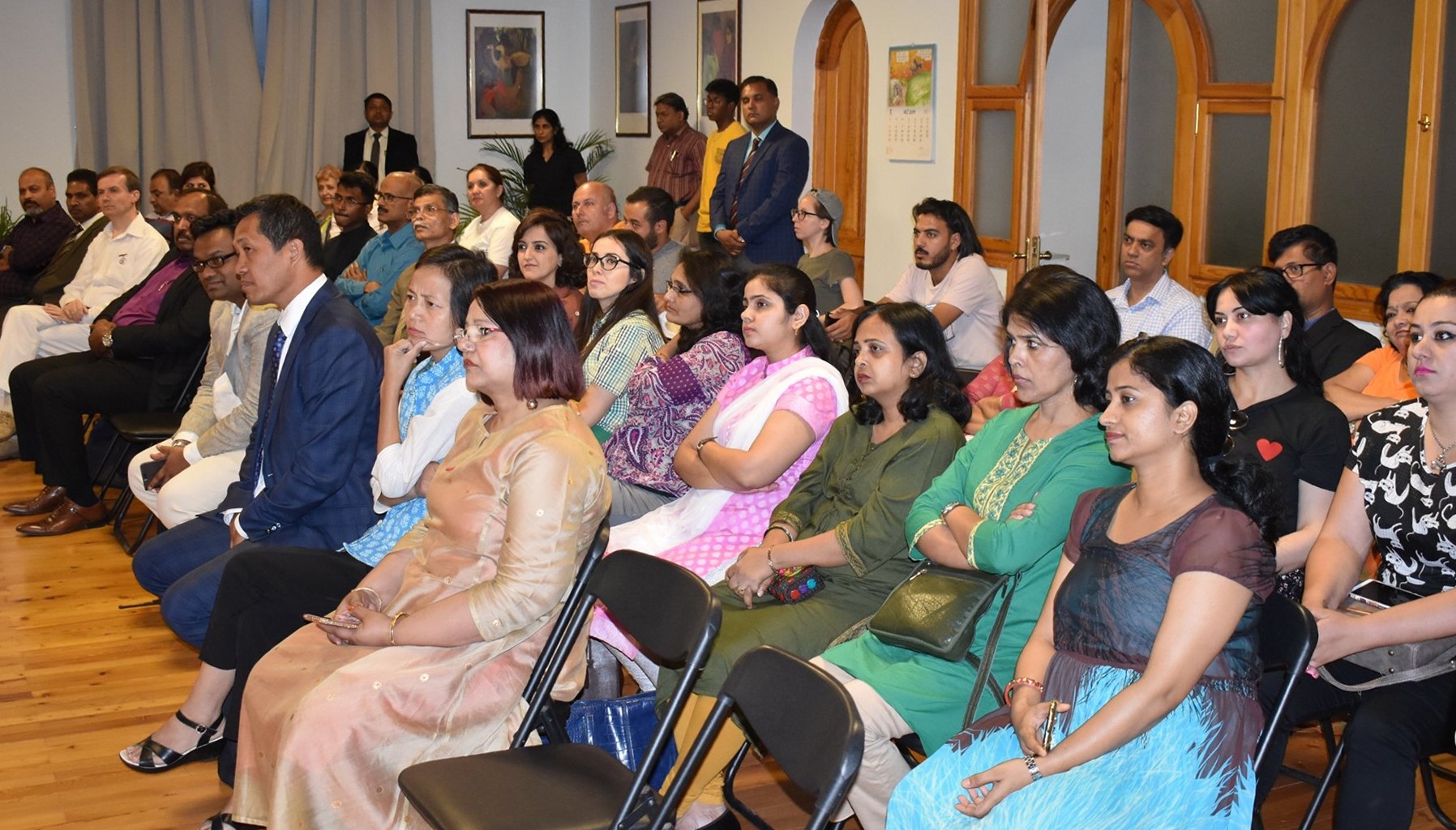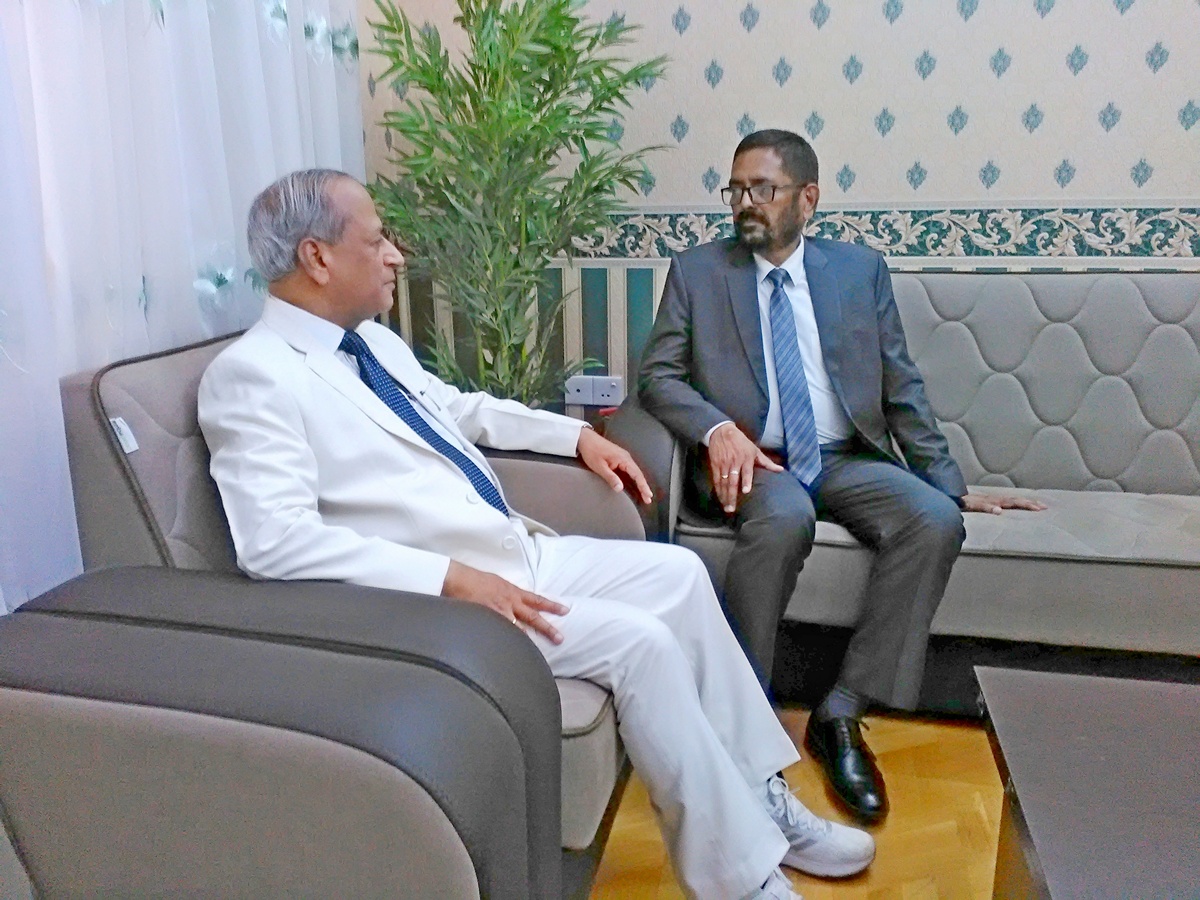 A Space Without Barriers and Fences - Service News from St. Petersburg, Russia
21 May 2019

May 1945 saw the end of the most cruel warfare in the history of mankind. A special commemorative event dedicated to the Day of Victory in World War II took place in Lighthouse, the Brahma Kumaris Centre in St. Petersburg.
LOVE AND KINDNESS
Mr Nikita Blagovo, educationist, author, winner of Nicholas Roerich International Prize, who is in his 80s now, belongs to the generation of "children of the war". Sharing his impressions after the event, he said, "Today we had a dialogue about factors that separate people and ones that unite them. There should be no walls or fences between us, and the way to overcome the barriers is love and kindness. Today I am especially happy to see that the auditorium of Lighthouse is fully packed. It is wonderful that so many people have come here to listen to words of spiritual wisdom. This is of utmost importance in our challenging time of controversies and senseless bloodshed."
Insightful presentations of the speakers inspired the audience to think deeper about inner roots of conflicts that create fences between people, communities, and nations. Timeless lyrical retro songs, a lively dance "Sword of Goodness" and the moments spent in silent contemplation contributed to creating an atmosphere of unity, peace and power.
POWER OF SILENCE
"Silence is natural for a human soul", said BK Vijay Kumar. "The world around us is filled with sound. During wars, sounds and noise reach their extreme. However, if I am able to maintain inner silence even amidst this outer havoc, this is a true victory. The victory lies in realising and remembering the truth about the self. I am a peaceful soul. This awareness enables us to finish chaos in our own mind, in the first place. By becoming victorious in this way, we bring benefit to the world in general. As an old saying goes, in your stage of ascent there is benefit for everyone."
FREE FROM DESIRES
"Quarrels, conflicts and fights cannot be part of our original history", said Didi Santosh, Brahma Kumaris director in St. Petersburg. "When did the degree of our love drop to the extent that we developed suspicion, anger, and an aggressive attitude? When did we start to construct fences and fortress walls? If we watch closely, we can see that the root cause of a conflict lies in our having desires of any kind. Desires prevent us from accommodating other people's nature and accepting our own faults. This leads to creating a space of miscommunication between individuals and communities. In this space, mutual understanding and dialogue prove to be impossible, and consequently, walls and fences appear."
FAITH
Mr. Albert Asadullin, famous Russian singer, is convinced that faith leads to victory. "We should have faith in the self and the Supreme. At the time of trials, even a non-believer would cry out, "Oh my God!" Attaining victory over the self is perhaps the most important feat. One can renovate their flat, or even construct a new house, but self-transformation is a much tougher task. I would say that the Brahma Kumaris is a spiritual hospital where they help you to overcome your old internal maladies."
PATIENCE AND UNDERSTANDING
Ms. Heiransa Mirzoyeva, university professor, art director of "Chinar" dance group, thinks that we require two main virtues for preventing conflicts. "Patience and understanding are something we need the most. One has to learn to curb their anger and try to understand the feelings of those around them. This is an internal war that continues on a daily basis. To succeed in this means to attain a true victory."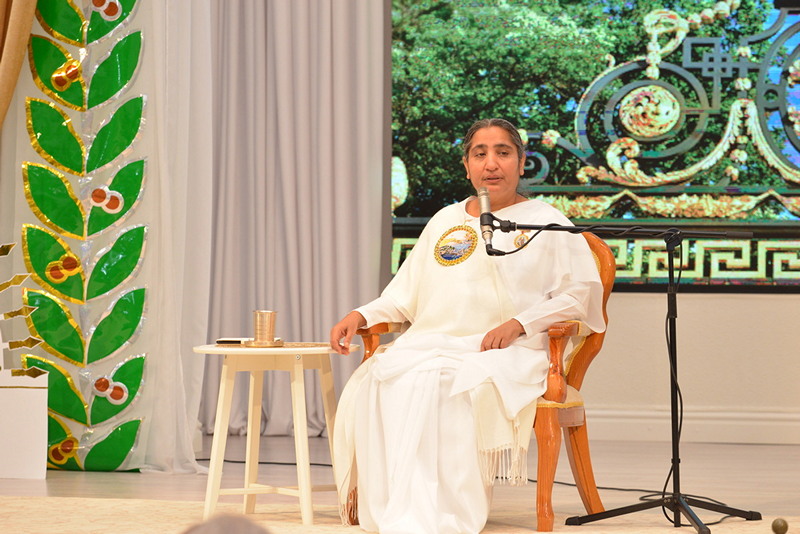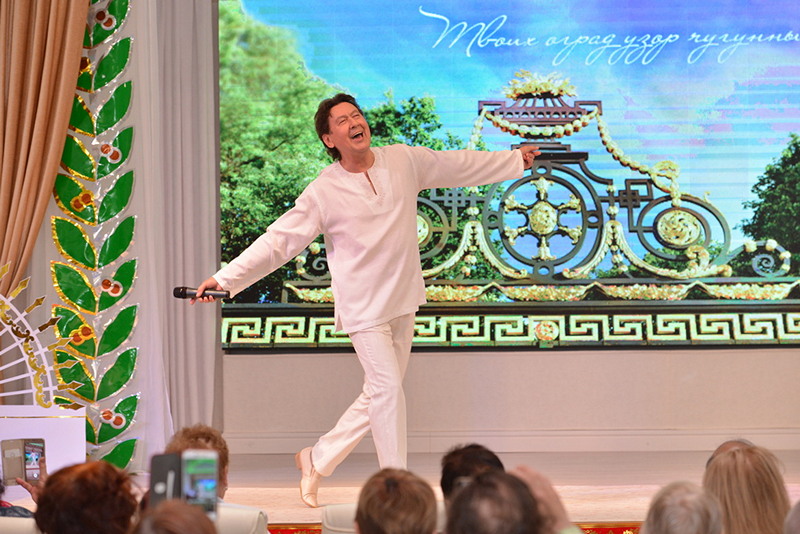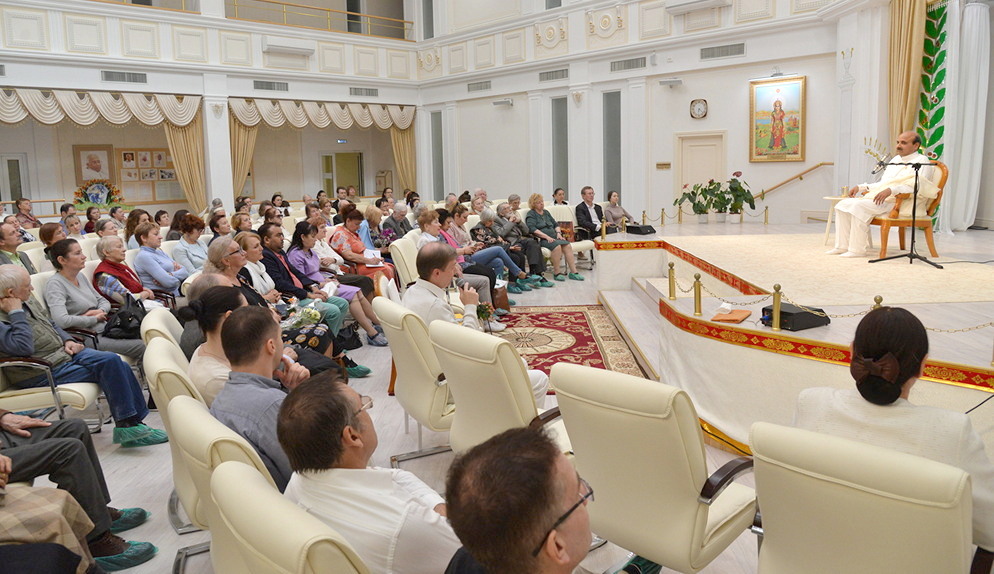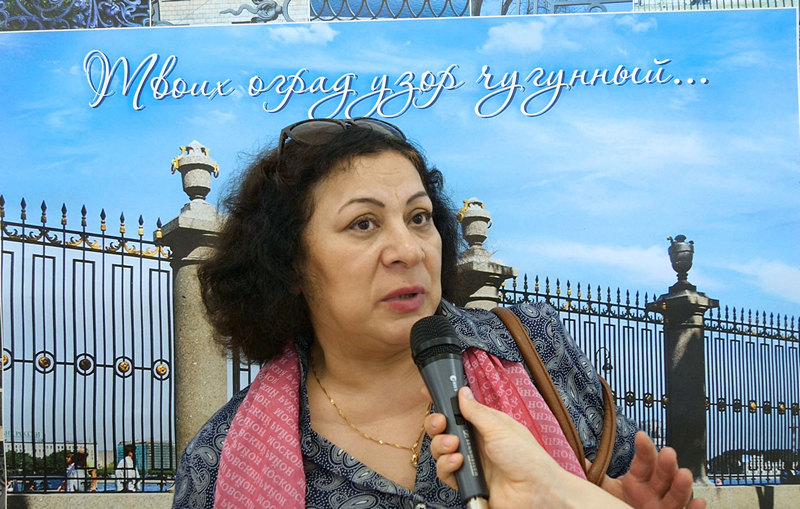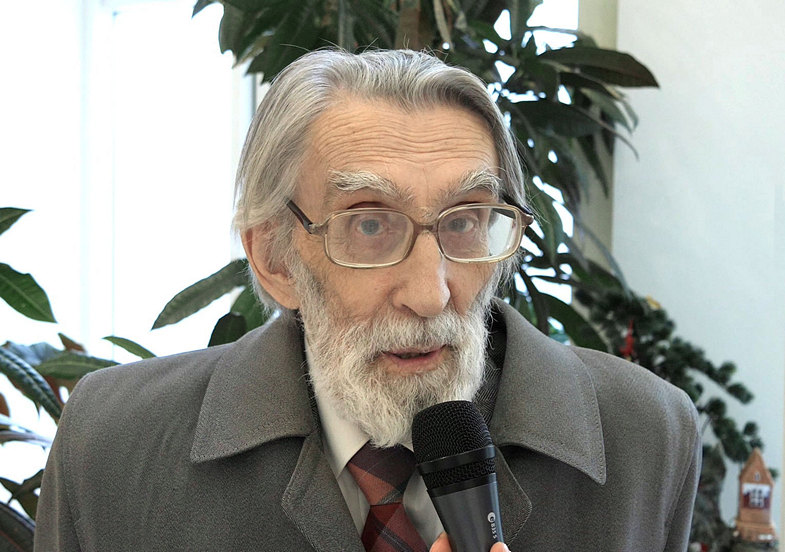 Moscow Presents a Video (in both Russian and English) In Honour of Brahma Baba's Ascension to the Avyakt Angel and 50th Anniversary of the Day of Remembrance
17 January 2019
Om Shanti,
Please find enclosed the Russian and English YouTube links to a video clip"Pure Angel beyond the Earth" created in honour of Brahma Baba's 50th Avyakt Day.
Thank you,
In Baba's yaad
BK Sudha
1) Музыка Тишины - Чистый Ангел Над Землей. Официальное видео.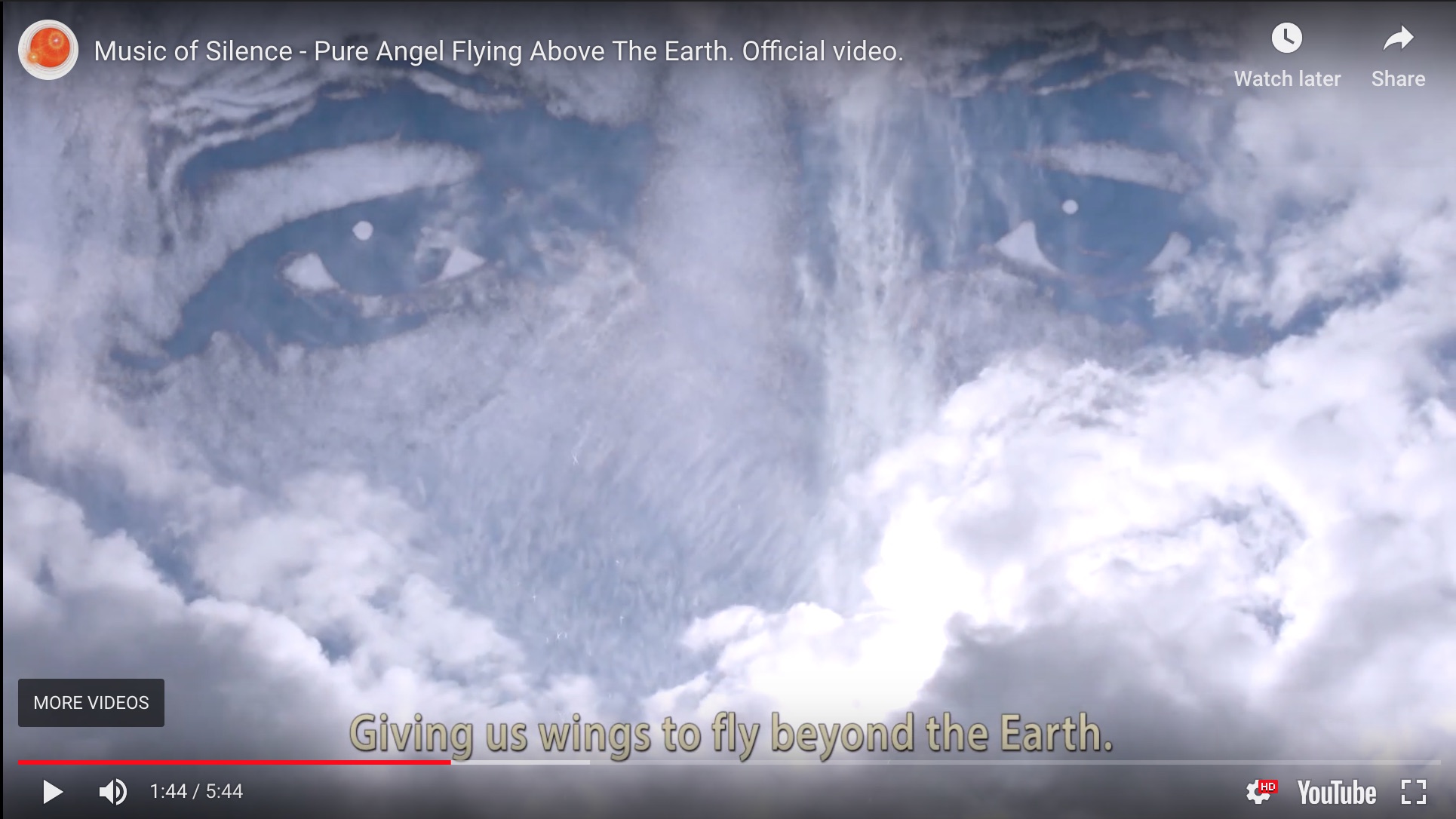 2) Music of Silence - Pure Angel Flying Above The Earth. Official video.