2019 Green News Archive January to June
2019 Green News Archive January to June
Green Newsletter - World Environment Day, Eco YouTube channel and more
27 June 2019
Dear Green Friends, Servers and Yogis

Important - World Environment day is coming close and we have been asked by the UN office in Nairobi to make sure we register all our events on their website. You can read more below.
We also share news from Moringen and London.
We now have our own BK Environment Youtube channel. At the moment there are 10 videos on environmental issues. One new video is from Sister Jayanti dedicated to the Earth Call. Most welcome to subscribe! Link to BK Environment Channel.
From your editorial team
Arnold, Golo, Peter and Sonja
World Environment Day 5th June
To all centers: Please share with us what you are doing for the World Environment Day (WED) and register your activities online. Faith For Earth office in Nairobi has created a special page as a Faith-based guide with simple steps for Faith-based organizations to adopt when celebrating WED. If we register all our activities, thenFaith For Earth will prepare a compendium of all submissions and publish it as "Faith Beat Pollution". Please also send info on your activities to: environment@brahmakumaris.org

Nature crisis: Humans 'threaten 1million species with extinction'
Arnold is encouraging us to read this compelling UN assessment showing the full picture of
humanity's devastating impact on biodiversity and nature.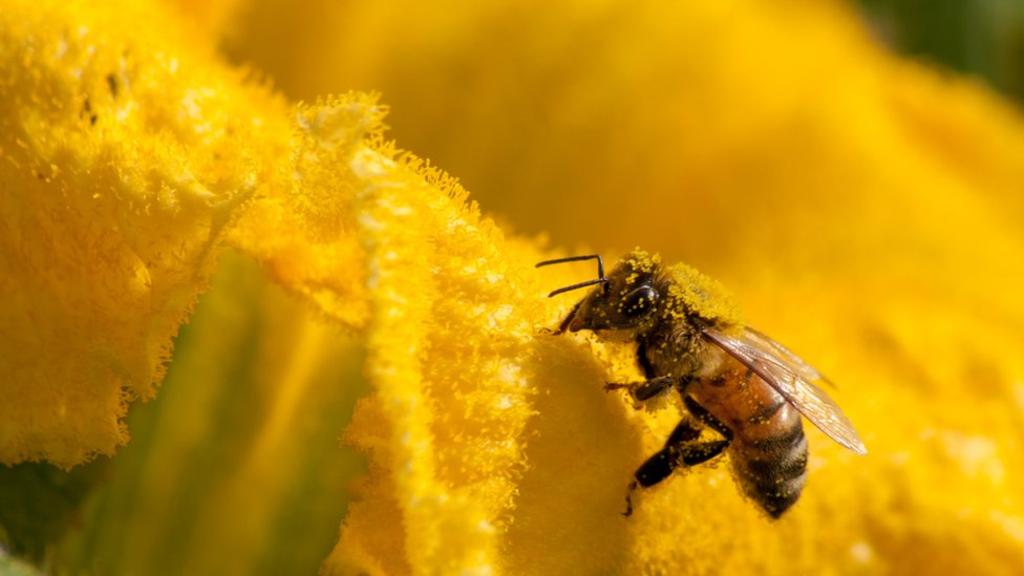 New Workshop: 10 ways to change the world Questionnaire!
London Eco Team has developed a "Change Mind and Heart Sustainble Relfection Questionnaire" to be used at exhibitons and programs. You find it here
Moringen Retreat Center in Germany
The new retreat centre at Moringen, Germany has focussed on being as environmentally friendly and as self sustaining as possible. It has made remarkable progress and has been holding a yogic farming retreat this year.
See the report on being environmentally friendly... (click here)
See the report on the yogic farming retreat (and great photos)... (click here)
The Dark Side of Tulum
Interesting videolink sent by Yolanda Moreno in Mexico for the Green team
Plastic Free Yagya in UK!
A Green retreat was held in Lighthouse Retreat Centre Worthing where members of Brahma Kumaris from many parts of the UK (and the world) shared news and ideas in relation to protecting and nurturing the environment. Some very creative ideas were shared.See the report... (click here)
Faith for Earth Synthesis Report
The UN Office in Nairobi has also made a "Faith for Earth Dialogue Synthesis Report " (Download Here). The report highlights the key messages of the presentations that were made at the Interfaith Dialogue during UN Environment Assembly in March 2019. We are sure you will find the report useful. Please feel free to share it with your networks. Brahma Kumaris are mentioned on:
page 16 - ex of Life style changes
page 28-29 under Energy, India One
page 33 Cross-cutting Initiatives




Tree Planting in Bali
The BK's engaged in tree planting with great enthusiasm at Denpasar centre in Bali. See the report and photos... (click here)

Anglican & BK Press Release, 10. May 2019
Supporting UN climate change negotiations to be really successful, as soon as possible!A new partnership is offering reflection space for negotiators. Effective international agreements regarding climate change are now so vital. The human family cannot keep wasting opportunities to make progress. The next UN COP25 must be successful (it is to be held December 2 – 13, in Santiago de Chile).
Representatives of the Anglican Communion and Brahma Kumaris met in London on May 9 and 10 to plan a special program to support negotiators and others involved in the UN COP25. Before the crucial second week of negotiations we are offering a day entitled "Recharging amidst beauty: Experience friendly dialogue and personal reflection, nurtured by the Arts". It will be located in a beautiful rural venue. The aim is to offer hard working delegates a transformative space of beauty and friendship. Our intention is to help our human togetherness as we recharge and prepare for the second vital week" said members of the organizing committee today.
"We appreciate all the hard work of those who contribute to UN COP25. We want to offer everyone a relevant and transformative space, with all our love and gratitude".

Peaceful Greetings
Brahma Kumaris Environment Initiative

Green Newsletter - Happy Earth Day April 2019
22 April 2019
Dear Green Friends
Happy Earth Day to all BK Green servers and readers. We have two new BK Earth Days videos on the occasion.
Become the Change-maker - | Awakening | English
Our Change...can save the Earth | Awakening | Hindi with English text
We have started to work on a new website. It means some time will pass before you get the next newsletter. So, enjoy this rich edition. If anyone of you have sent news that hasn't been shared yet, please resend it.
Green News Editorial team
Sonja, Arnold, Peter, Golo
Would you like to be part of a project group for Living the Change Initiative?
Together we will design BK's contribution to this unique
Interfaith Initiative for our Earth. Please contact
Valeriane at valeriane.bernard@ch.brahmakumaris.org
to be part of an initial Skype call.
Read more about Living the Change
Would you like to organize an EU Energy Day?
Energy Days take place throughout the months of May and June. Activities and events can be organized throughout the EU Member States. Read more about shaping Europe's energy future and the EU Sustainable Energy Week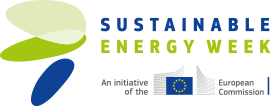 World Environment Day 5th June
Our UN day for the environment is coming up soon, you can take inspiration from their website. BK Rural Wing in India will celebrate in a big way this year. Last year over 300 centers participated
Spanish Translation of Plastic free Campaign and Travel Compensation

Seminar in the FAO of the United Nations 2019
The Brahma Kumaris attended this significant seminar of the Catholic church and various parts of the United Nations concerned with the environment. The seminar focused particularly on the Amazon area and its indigenous people. These people make a big contribution to the health of the world. Read more
Vegan Life Live Show 2019
Brahma Kumaris (UK) took part for the first time in the Vegan Life Live Show held at Alexandra Palace in North London under the banner: Brahma Kumaris Environment Initiative.
The Active Peace Project Pilgrimage
On Thursday, 22 February 2019, Valériane joined the Peace Pledge Pilgrimage organised by the Active Peace Foundation in New Delhi, India. This project, initiated by the Universal Sufi Council, includes the explicit study and promotion of the universal values at the core of every major religious and faith tradition. This pilgrimage brought together a range of faith based orgnaizations who shared their perspectives for a better world and a better environment.
Green Day in Madhuban - March 2019
In Madhuban, the Green Day dedicated to the environment has now become an annual event for double foreigners. It was a chance to look at the environment from a number of different perspectives and to develop planetary consciousness. The interview with Sister Jayanti and Golo called "Planetary Consciousness" can be heard on the Jewels Classes website with date 1st March.

Global Summit on Environment Concludes at Talkatora Stadium in Delhi
This report describes the last day of this important meeting and includes a series of photographs.
UN Environment Assembly, Nairobi, Kenya 2019
From 11th-15th March 2019, the 4th United Nations Environment Assembly UNEA4 took place in Nairobi, Kenya. The Brahma Kumaris in Kenya has been connected to UNEP since 1979 and we have been an accredited observer organization since 2014. Brahma Kumaris has a very active team at the assembly delivering our message to all. See 3 picture reports. Golo partipicated with the video presentation Faith for a Sustainable Consumption and Innovative Technology.
Yogis Unite for Marine Arctic Peace Sanctuary

Parvati.org, is a Canadian and American charity dedicated to a healthy world. They wrote to us with an invitation to join Yogis Unite for Marine Arctic Peace Sanctuary (MAPS). They have launched the new Yogis Unite initiative to rally support for MAPS around the world with yogis who know the importance of our interconnection.
Need some more inspiration?
Will Young - What The World Needs Now Is Love (WWF Campaign)
From Wendy: really interesting short BBC film - completely optimistic - good talking point for any of our presentations - that we could do remarkable things in 12 years if our love was awakened. As we have always said people are more motivated by optimism than fear. This is a very good example.
Newspaper article about brother Vikram from Mauritius
Dewendra Dookna : Environmentalist Activist Keen on Promoting Natural Methods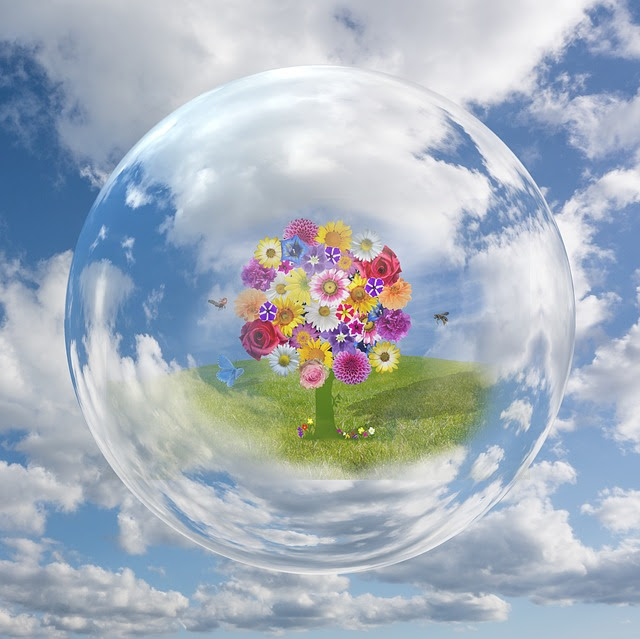 Update on Plastic Free BK and CO2 Travel Compensation for BKs
30 March 2019
We are happy to inform you about two new green campaigns. Kindly have a look
and let us know your feedback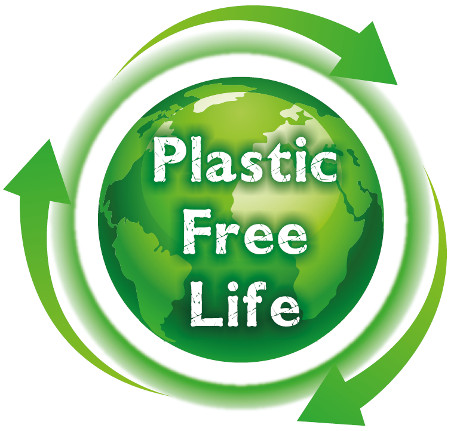 Plastic Free Brahma Kumaris
Plastic has become a major environmental and health hazard,
as it ultimately breaks down into microplastic, which can be found
all over the planet. Meanwhile, the usage of plastic has spiralled
out of control - bags, bottles, straws, utensils, polystyrene cups,
film, food packaging and more. Brahma Kumaris Environmental
Initiative aims to reduce the usage of plastic in the BK centers.
Let us help nature by being an example!
Start Now:
- Pack tolis plastic-free
- Avoid plastic in your fridge and household
- Avoid using plastic water bottles
- Buy plastic-free
- Share your experience via mail
All you need to know (click here)

CO2 Travel Compensation for BKs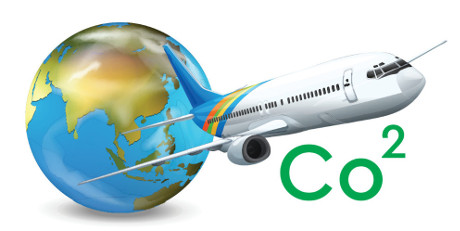 All forms of travel are among the biggest emitters of CO2,
especially air travel. With one international flight we exceed
our recommended annual carbon footprint. In order to protect
our planet, it is advisable to travel less – go by train and bus
instead of car and plane.
If travel or flying is required, you can now compensate for
your contribution to CO2 emission by contributing 3-5% of
your yearly travel budget towards a dedicated BK travel
compensation fund. These funds will be used by Brahma
Kumaris for solar and green projects in order to compensate
for your travel emission.
Start now:
- Reduce your personal travel CO2 footprint
- Use environmentally friendly ways to travel
- Compensate for your contribution to CO2 emission by
donating towards the compensation fund
- Share your experiences via mail.

All you need to know (click here)
For more info, see webpage: www.eco.brahmakumaris.org

2nd Report: UN Environment Assembly, Nairobi, Kenya 11th-15th March
30 March 2019

Report 1 UN Environment Assembly, Nairobi, Kenya 2019
From 11th-15th March 2019, the 4th United Nations Environment Assembly UNEA4 is taking place in
Nairobi, Kenya. The United Nations Environment Programme (UN Environment) has overall
responsibility for environmental problems among UN agencies and is a leading global environmental authority. It was founded in 1972 and has its headquarters in Nairobi, Kenya.
The Brahma Kumaris in Kenya has been connected to UNEP since 1979 and we have been an accredited observer organization since 2014.
In 2018 the BK's were given permanent UN Ground passes and Pratibha Patel, Urvashi Vithal and Dorcas Alusala from Nairobi are regularly participating in meetings.
Preparation for UNEA4
The opening of the committee of permanent representatives took place 4th - 8th March.
Pratibha and Urvashi participated and noticed that the representatives find it hard to maintain enthusiasm as the climate change is progressing fast.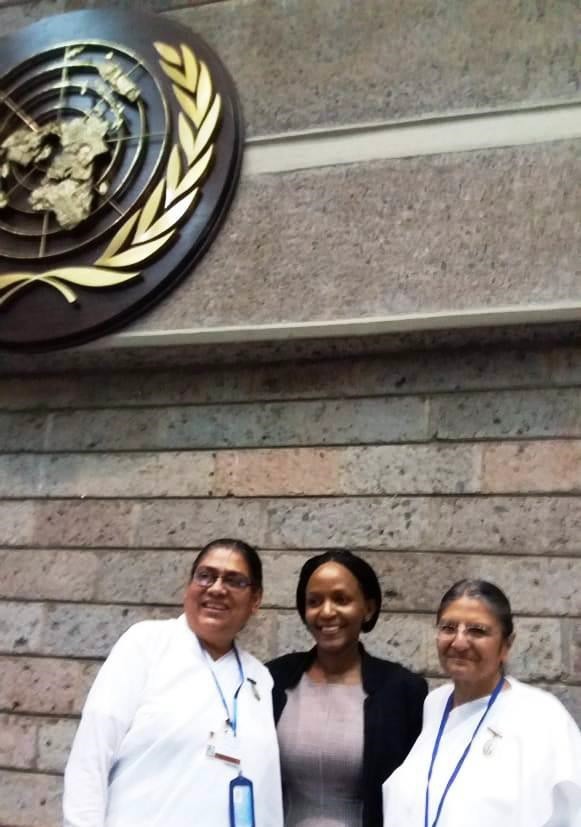 Pratibha and Urvashi met with the Acting Director of UNEP Ms. Joyce Msuya.
Faith for Earth
Urvashi participated in the Faith for Earth preparation meeting.
The engagement of the faith-based organizations have taken a leap under the leadership of Mr Iyad Abu Moghli. He has worked hard on bringing the religious and spiritual organizations into the UNEA. 131 faith leaders from 51 organizations are participating this year.
Click here to download the report.

First Report from UN Environment Assembly, Nairobi
20 March 2019
Dear Madhuban Rosary
Please find first report from UN Environment Assembly in Nairobi, Kenya 11th-15th March 2019.
The atmosphere is very much affected by the flight crash in Ethiopia.
You can read how the faithbased community here responded and much more in this picture report:
http://environment.brahmakumaris.org/images/UNEP/UNEA4_report_1.pdf
Best of all
UNEA4 team - Sister Pratibha, Urvashi, Sonja, Hilal, Andrew, Jignesh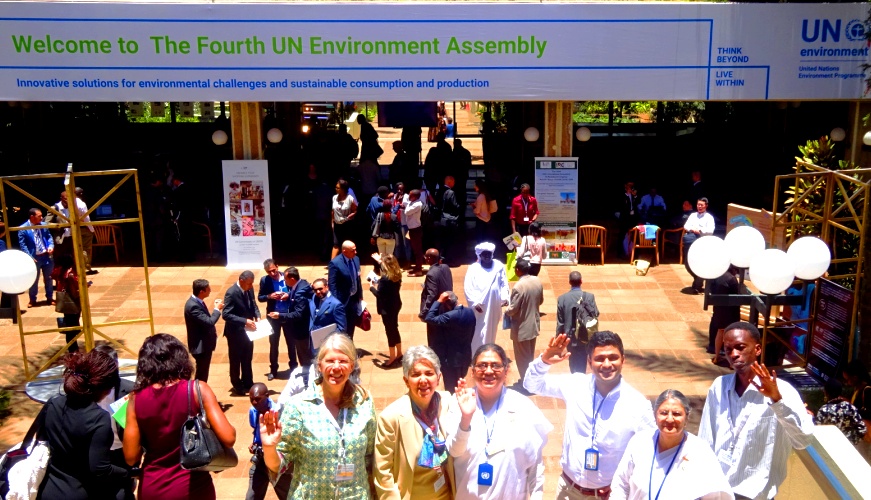 Green Day in Madhuban on 1st March
3 March 2019
It was a chance to look at the environment from a number of different perspectives and to develop planetary consciousness.
Green Day in Madhuban - 1st March 2019 Gyan Sarovar

In Madhuban, the Green Day dedicated to the environment has now become an annual event for double foreigners.
Many activities took place to refine our relationship with Mother Earth. The day began with a silent walk guided by David.
From 9 - 11am, the participants could choose between four green conversations:
1. Serving the Elements with Luciana from Brazil.

2. Yoga and the creation of the golden age with Golo.

3. Presentation on Yogic farming with Raju Bhai and Sumanth from the Rural Wing
4. Nature, Art and Healing – A Creative Workshop with Sonja.
In the afternoon Sister Jayanti and Golo were interviewed by Sonja on Planetary Consciousness and the creation of the Golden Age. You can listen to or view the interview on http://jewels.brahmakumaris.org/
The interview was about Planetary Consciousness - what is it exactly? Is it just something extra we need to learn, or can we just practice soul consciousness and that's it?
Which attitude or power would you advise BK's to practice for a more
sustainable living?
What is the main blockage or resistance in sustainable living for BK's?
Are we caught up in the Confluence Age and service too much? A lot of capacity is used to administer a confluence-aged institution and life.
What role does the golden age play in your spiritual effort?

Regarding the creation of golden age – is it enough to be purified by Baba and study our spiritual knowledge, or should one actively create the golden age? What exactly do you do on this topic?
What role does visualization play? Do you do it and how?

The Green Day ended with a great outdoor Peace Concert and Meditation in Dadi Janki Park. David, Ken, Alex and others played free style for an audience of approx 500 in the sunset.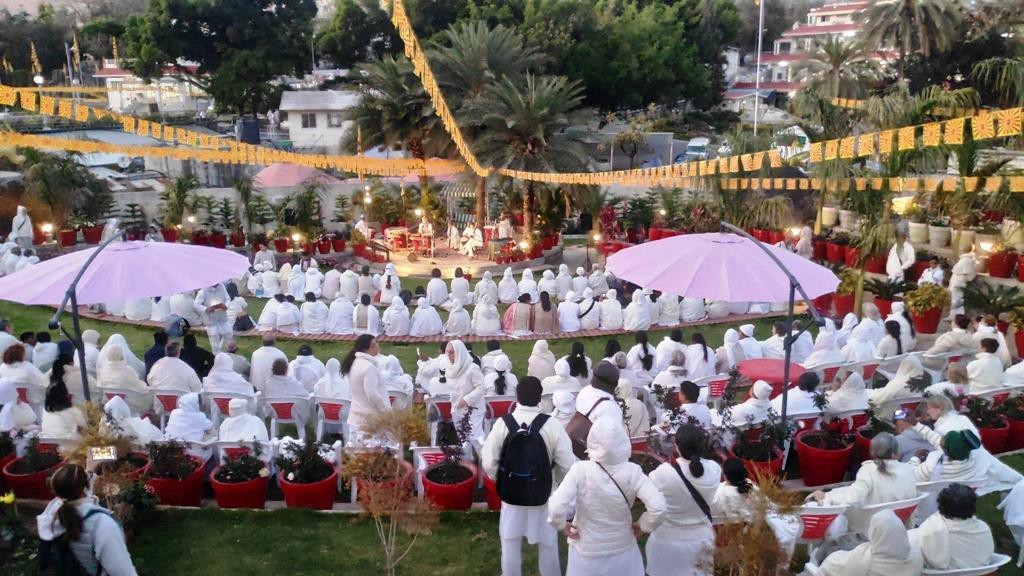 Please click here to download the report.

Happy New Year and Green News
2 January 2019
Happy Green Angel Year to Green Servers around the globe
Everyone benefits from peaceful and pure vibrations, including Mother Earth.

So we wish you a peaceful and joyful New Year.
This beautiful Xmas card of a deer was sent by Wendy last year.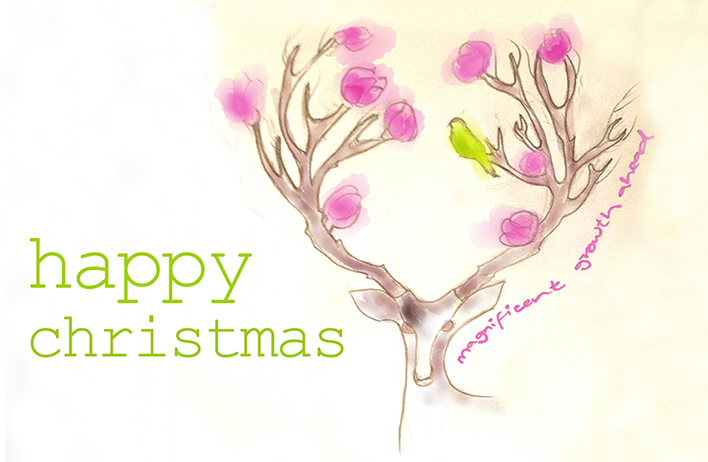 Global event '7 Days of Rest and Reflection' 1-7 January 2019
Here is some news. The coming week of 1st-7th January has been dedicated to rest and reflection by a group of individuals. You can read more here. Most welcome to join.
COP24:
We hope that you got all the news via our various media channels from
the climate change conference COP24 in Poland. The BK participation in the conference
and the support from the Polish family was indeed a great success. THANKS to all.
You can read our 10 reports (full of images) here.
And yes, the news of climate change is very serious and urgent. Sir Attenborough's message
went global; you can read more about it in report 2
All report in POLISH, link
Some reports also got translated to SPANISH, thanks!, Link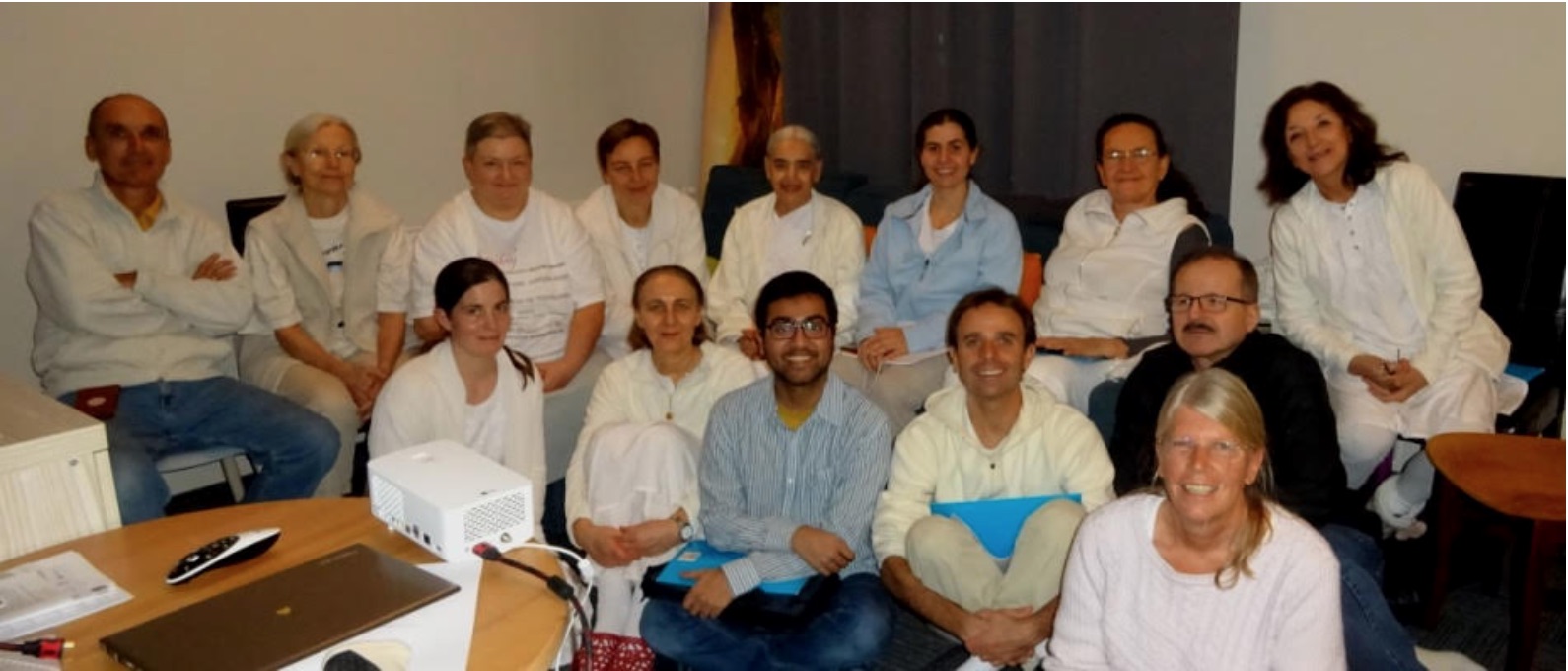 BioCOP14:
In November there was a UN Conference on Biodiversity COP14 held in Sharm-El-Sheick.
A small but dedicated team served under the umbrella of Care and Compassion for Nature.
You can see picture reports here: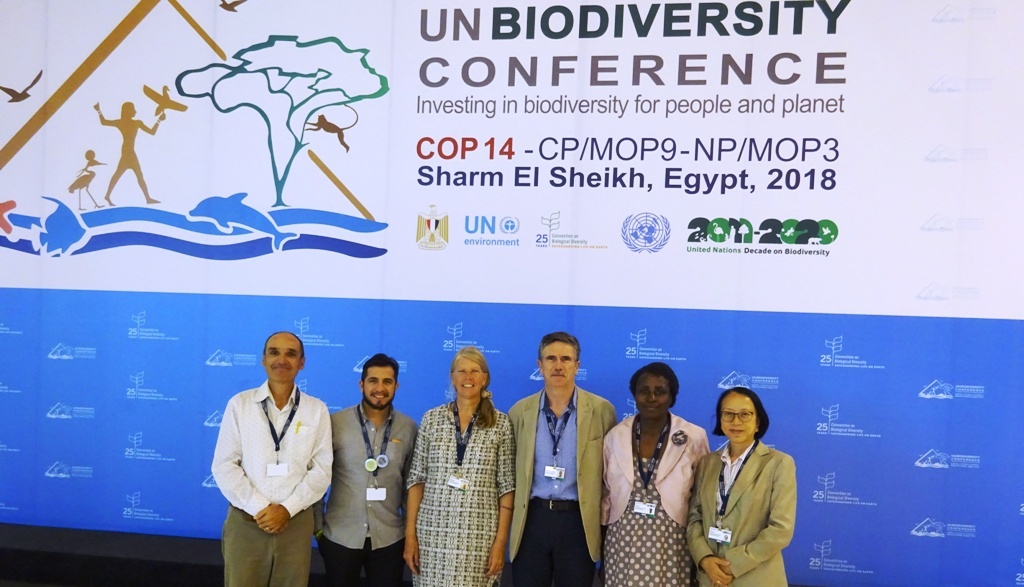 Youth and Climate Change
See NEW report from the climate youth conference in Polen, COY14
Br Shantanu from Shantivan participated in the climate change conference for youth in India, see news here;
All over the world people are becoming aware and seeing the fast decline in the state of the climate.
They are looking for ways to deal with this situation. They are taking initiatives at either a small scale or at a large scale. In any case they need support for coping with their fears and anxieties.

Let's support them to strengthen inner peace and power, and be a lighthouse in a world filled with uncertainty.
Happy New Year from all to all
News editors
Golo, Peter, Arnold, Sonja
Brahma Kumaris Environment Initiative
www.environment.brahmakumaris.org
Picture: Polish BK support team for COP (incl. servers from Kaliningrad)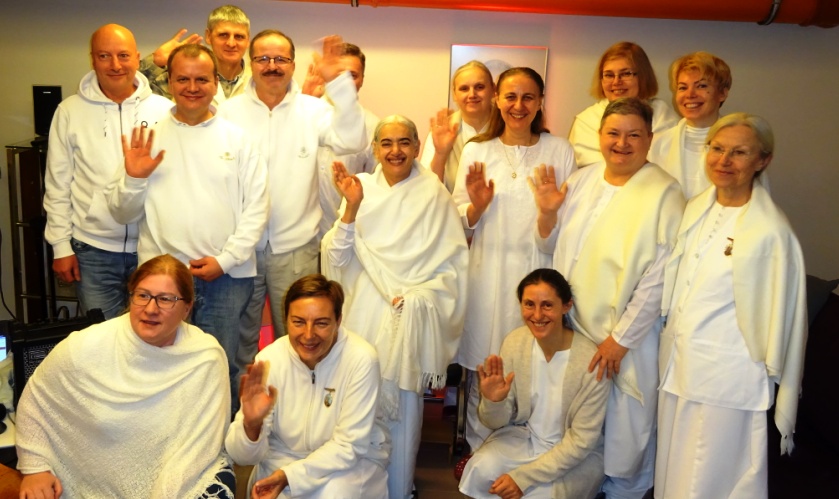 finally for the new year: