2018 Sep-Dec Transitions Archive
2018 Sep-Dec Transitions Archive
Sister Cyneide of Toronto has passed away
17 December 2018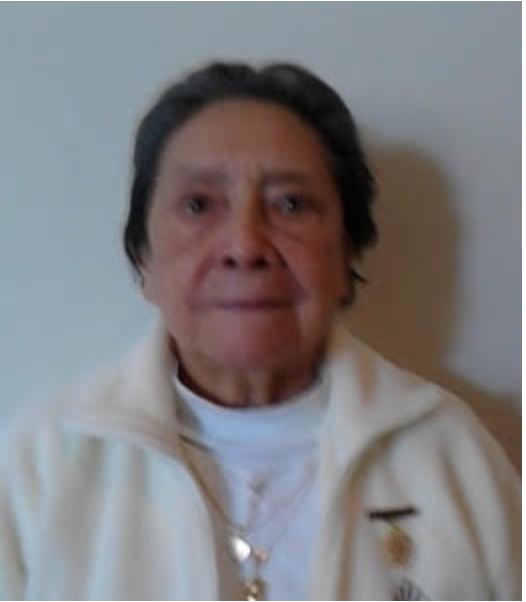 Dear Sisters and Brothers of the divine family,
We would like to share with you that Sister Cyneide from Toronto left the body peacefully on January 14, 2019 by 8.00pm.
Born in Brazil, she lived and took knowledge in Guyana at the beginning of double foreign service over 40 years ago. She later moved to Toronto, Canada where she lived and served Baba for over 25 years. She had the fortune of singing for Bapdada and continued to sing for programs and functions. She was very serviceable and had balanced life with lokik and alokik families.
Her sweet nature, smiling face and beautiful songs by her soothing voice will be missed by many.
Please join us for a celebration of life for Cyneide Xavier onTuesday, January 22nd at the Thornton Funeral Centre, 1200 Thornton Road North, Oshawa, ON L1J 0C9:
11 am - noon: Silent meditation service led by the Brahma Kumaris in the chapel (please be there at 10.45)
12 - 2 .30 pm: Celebration of life and reception with tributes.
Brahma Kumaris Toronto

Beloved Dadi Rukmani of Delhi left for the Avyakt Vatan on 17 January
17 December 2018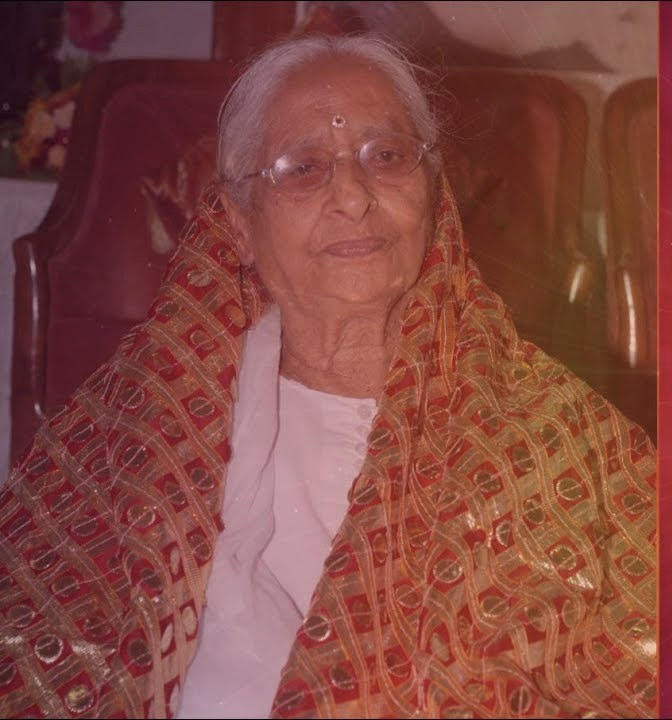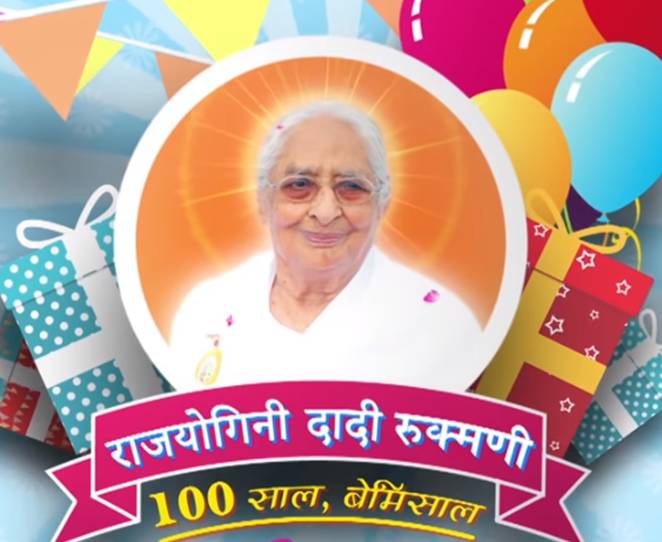 m Shanti Divine Angels,
Receive the sweet remembrances of Dadi Ratan Mohini Ji and all Madhuban Niwasis.
Our floral tributes to Bapdada's lovely and serviceable departed soul Brahmakumari Rajayogini Dadi Rukmini, who left for the Avyakt Vatan on 17-1-2018 ,00.33 AM, at Global Hospital, Mount Abu.
Please do needful.
Thanks with divine thoughts.

On Godly Seva
B.K.Santha Krishna
Personnel Admin. Dept.,
Madhuban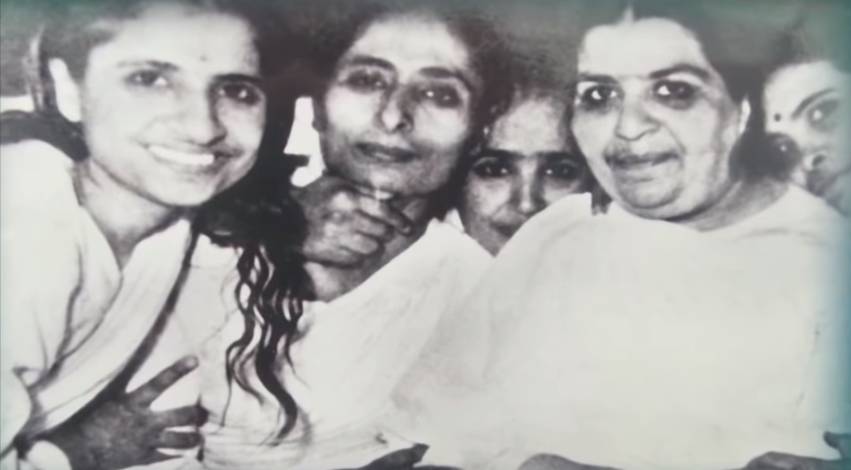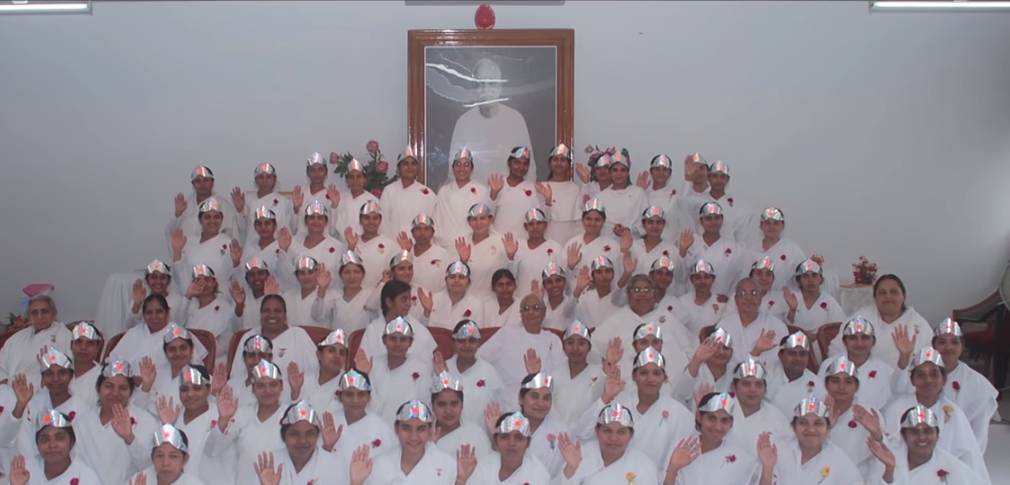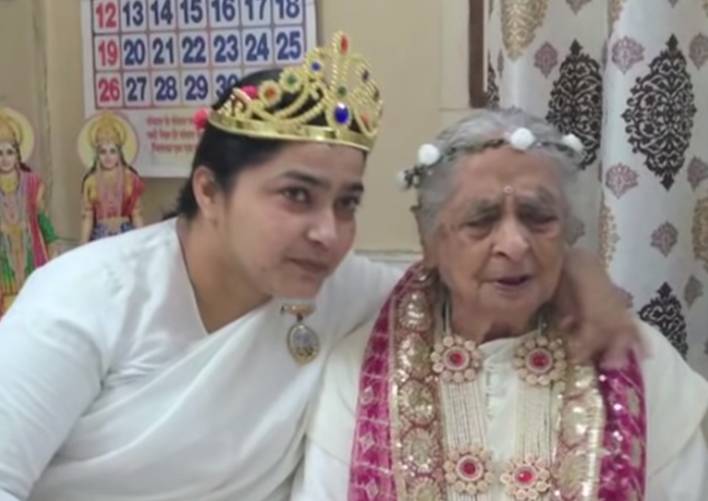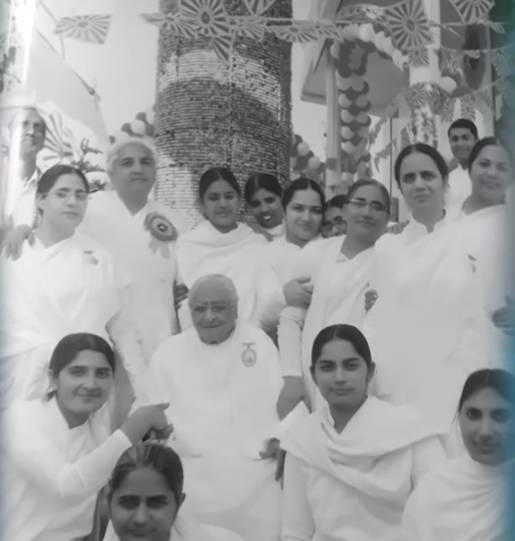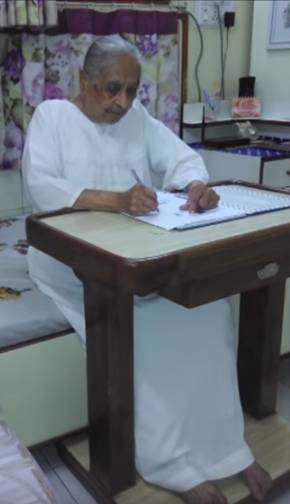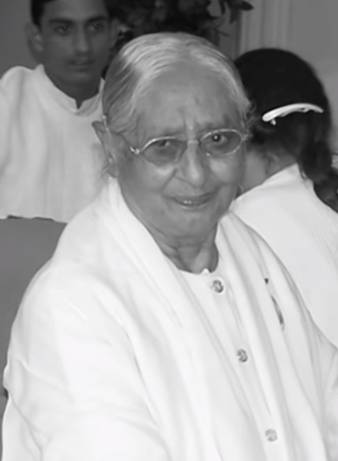 Click here for report in Hindi.

BK Deepak bhai of Chandrapur Left his Mortal Body on 22nd December 2018
27 December 2018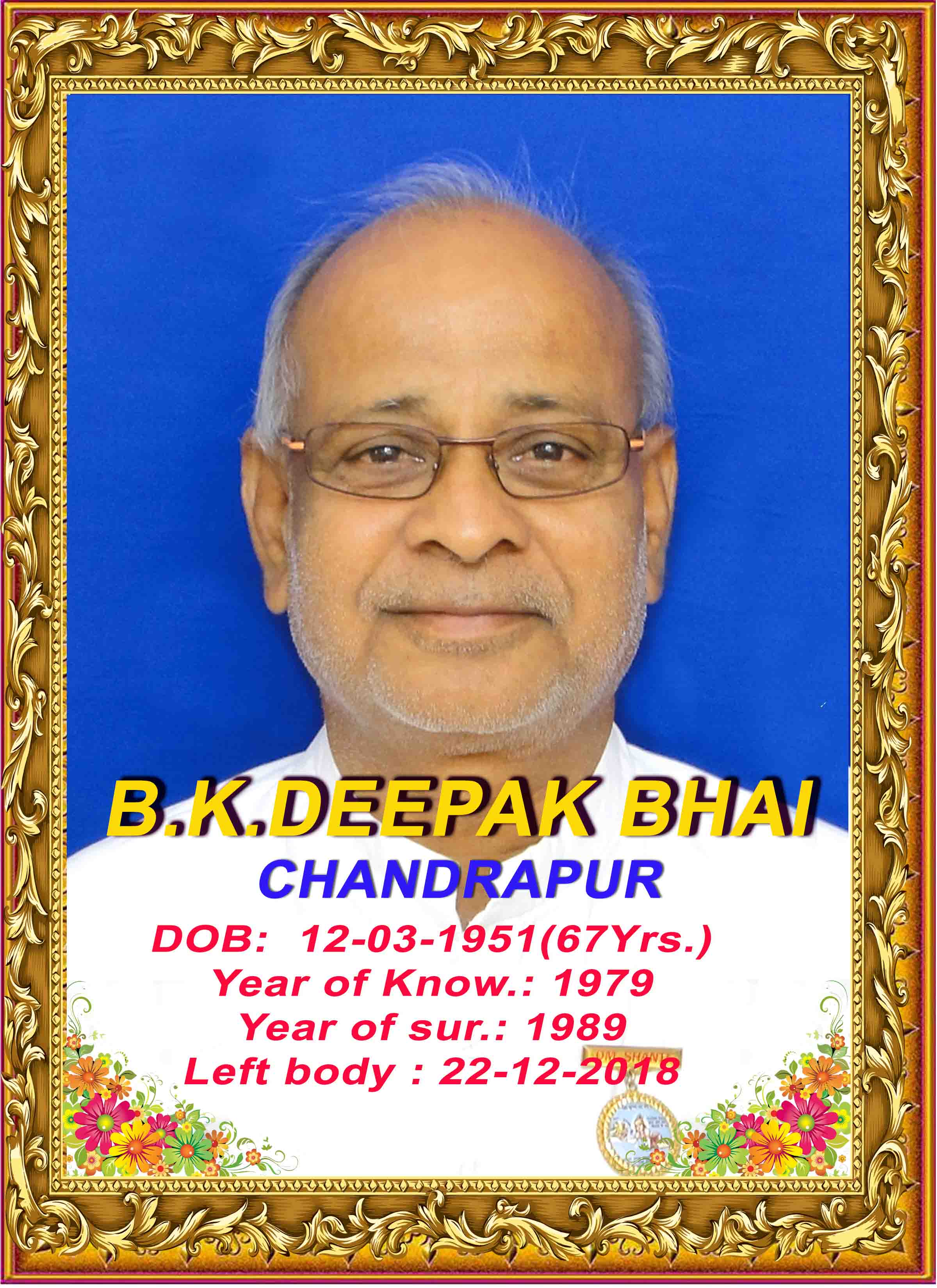 Divine Family, Om Shanti
Our Beloved BK Deepak Bhai of Chandrapur Centre left his mortal body and went into Bapdada's Lap on 22th December 2018.
He was born on 12th March 1951. He was a Dedicated Brother of Chandrapur Centre from 1979.
Our heartfelt tributes to the Bapdada's lovely and serviceable departed soul.

Sr. Brigitte of Guadeloupe Has Passed Away
16 November 2018
Dear European and Middle Eastern Centre Coordinators,
News of Sister Brigitte from Guadeloupe

Our sister Brigitte (mother of sister Beatrice) from Guadeloupe (French West Indies) left her body on Friday morning, 9th November. She had a severe stroke (brain) on Tuesday morning. She flew to Baba very peacefully.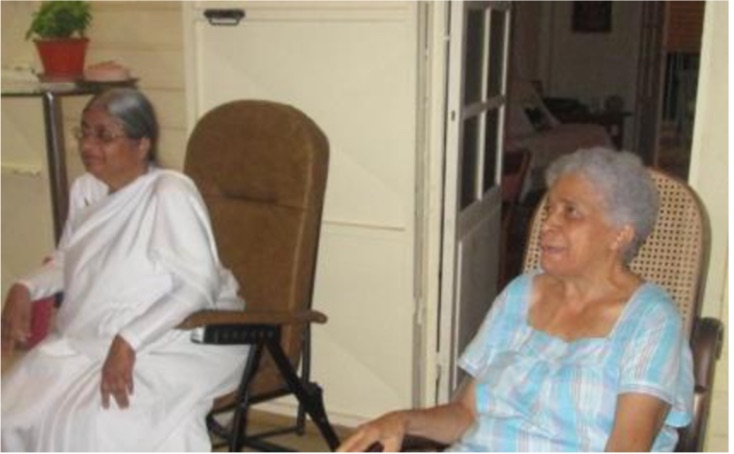 Brigitte met Baba in Marseille (South of France) as she was in a deep spiritual quest, her family being very strongly into Christian religion. With her daughters, she practiced Hatha-Yoga and had a macrobiotic diet. These were the good sides in an otherwise difficult family life and domestic violence. Brigitte separated from her husband, fully supported by her children.
One day, her son Luc brought back home a poster of the 'Yogi in Bliss' and the next day, with her daughter Beatrice she went to the Marseille Fair, looking for the Raja-Yoga stall.
They both took the intensive 7 days-course in one week, and that was it! Her whole life since, she has been a pakka student and a tireless teacher.
Both Brigitte and Beatrice went to Madhuban in 1988, blessed with the great fortune of the last personal meetings with Avyakt BapDada. Baba asked Brigitte: 'Do you experience Mukti and Jeewan Mukti? A life which is free from bondage is a life of happiness, free from sorrow, isn't it?' and then 'You are not weak. You are a very courageous soul'.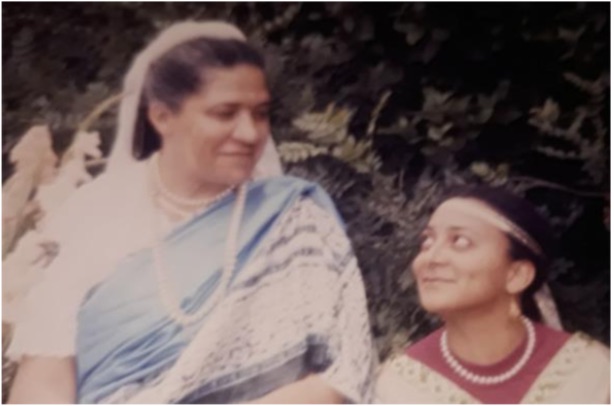 Brigitte, a lokik teacher, got an early retirement and went to spend a whole month in London for an intensive teachers' training with Dadi Janki, Sudesh Didi, Didi Nirmala, Jayantibhen and Sr Nikki who would translate.
A few months later, Brigitte received Dadi Kumarka's blessings (as Dadiji was touring in France) to start Baba's service in La Guadeloupe (French West Indies). She also became an instrument for service in Martinique and Saint Martin, helping souls to take birth and reconnect with their truth.
Everyone especially appreciated her joy, lightness, simplicity, authenticity and unlimited generosity. Tirelessly enthusiastic about sharing Baba's knowledge, she developed various new ways of doing so, as for instance, service on the radio.
While aging, Brigitte slowly lost her capacity to hear but she never got disheartened and used this to do even more subtle service through her innocent pure mind and through her radiant face that had an impact on all.
During the last two years she had been preparing for her next birth and for a new adventure, until one morning when she had a severe stroke (brain) and after 4 short days, liberated, Brigitte flew into Baba's lap.
The body will be exposed on Monday 12 November in the evening, with just her family. Then after a shower of rose petals, the coffin will be closed. There will then be a gathering of a few souls whom she knew, with silence and meditation and a sharing of the messages which have been sent for her. On Tuesday November 13, in the morning, her children will disperse her ashes in the sea.
In Baba's sweet yaad,
From the French Family

Sister Bernice of UK Has Flown to Baba
9 November 2018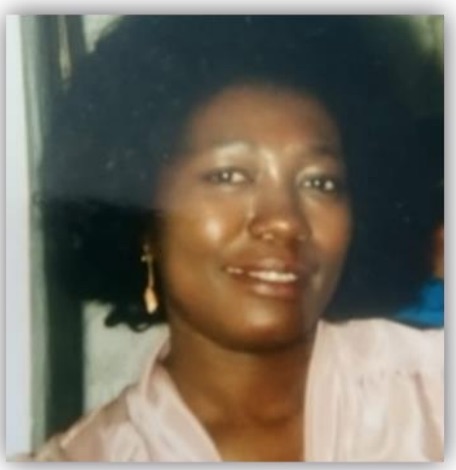 Dear Brothers and Sisters,
News of Sister Bernice
Our dear sister Bernice left her body on 16th October after being ill for some time. She was a loving, sweet soul and totally dedicated to Baba for the past 28 years.
Bernice was born in Ghana but once in the UK she worked in Harrods for many years. She took the Raja Yoga meditation course with Sister Nayna in Tennyson Road and within weeks became a keen pukha student, with great love for Baba and her BK life. She went to Madhuban every year except when she spent one year looking after a family member in Ghana and more recently after she became unwell.
She was a student in South London, supporting Sister Ada when it opened and together they were the foundation of Clapham, Lewisham and Greenwich service. She spent many years in Kensington and at Wembley Inner Space, where she helped in the shop and occasionally ran the women's group. She also attended Global Co-operation House every Sunday and appreciated being with the large family.
Her manner was very royal and she was gentle, loyal, with a very lovely smile.
Please do send your loving thoughts and good wishes to such a special soul and to her special family.
In Baba's yaad
BK Jayanti
Funeral arrangements
Friday 16th November at 3.30pm
Lambeth Crematorium
29 Blackshaw Road
London SW17 0DU

Sr Sarvamangala, In-charge of Kolar Center (Karnataka - V.V.Puram Subzone) has Passed Away
9 November 2018
Divine Family,
Divine Sister BK Sarvamangala, In-charge of Kolar Centre (Karnataka - V.V.Puram Subzone) has left her body on 28th Oct. 2018.
Our heartfelt tribute to the Bapdada's lovely and serviceable departed soul.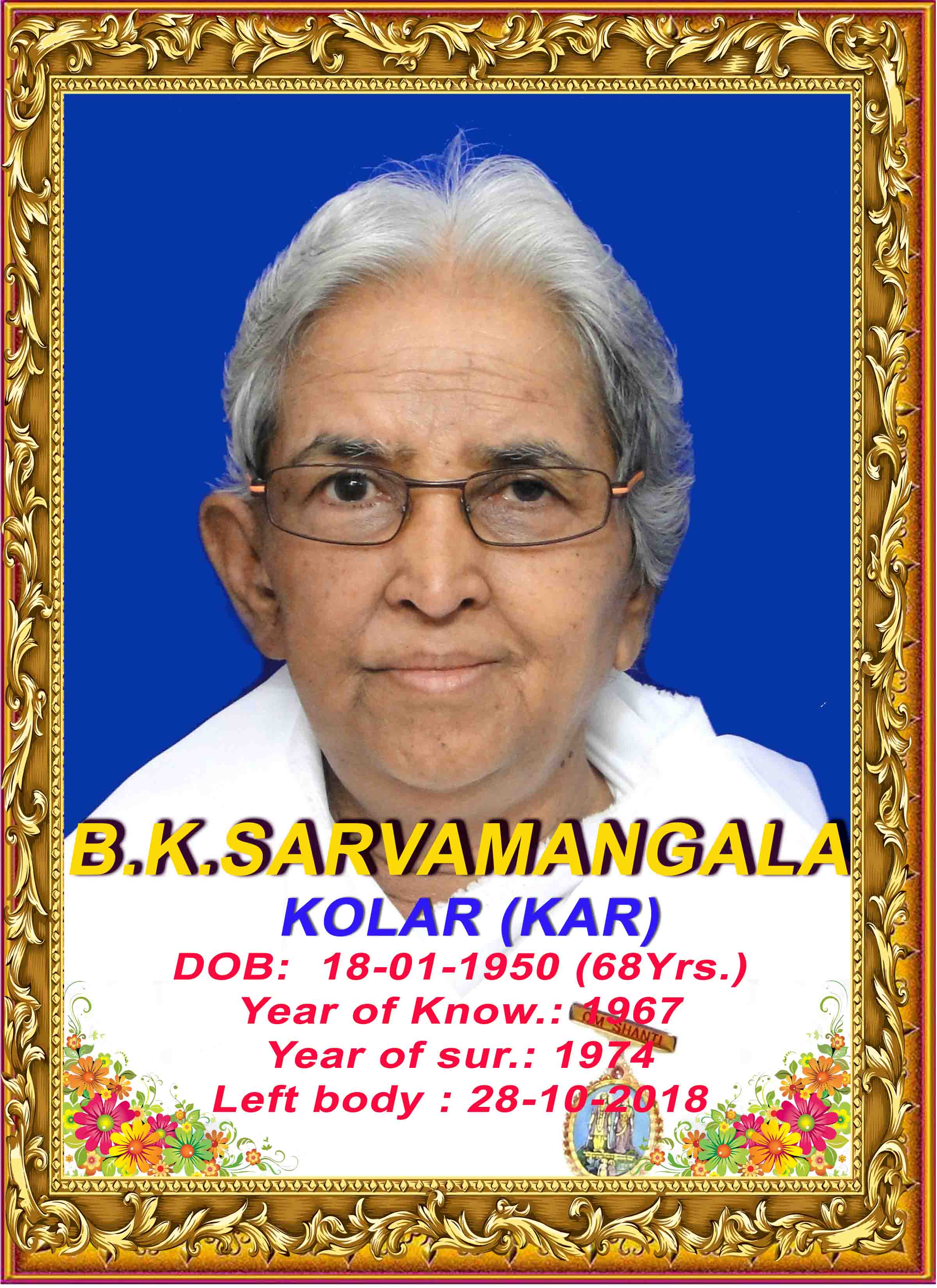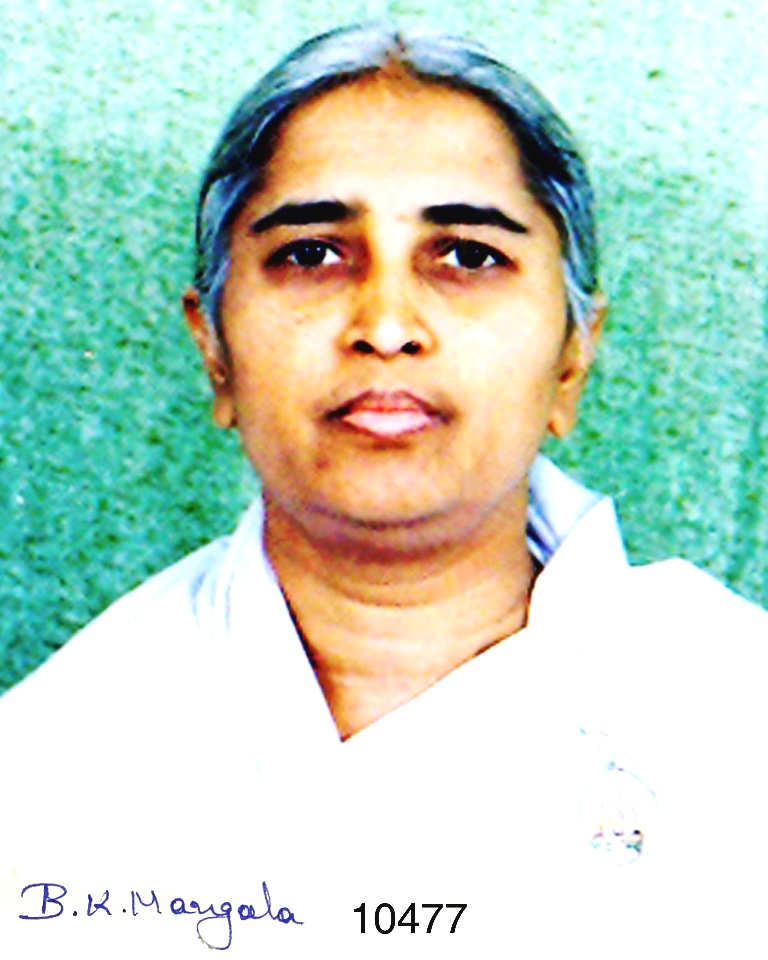 Br. Jainarain of Mahaica, Guyana Has Flown to Baba
21 October 2018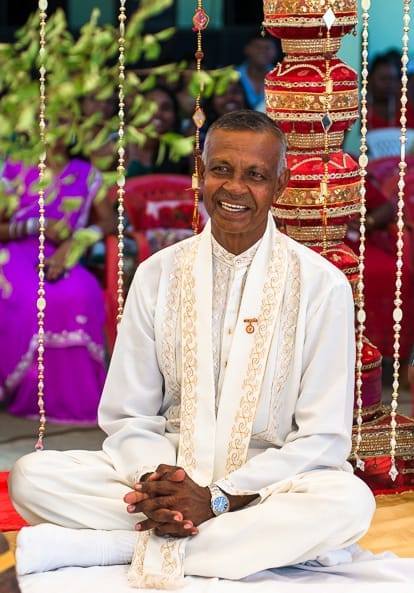 Dear Brothers and Sisters,

Brother Moolnarine Jainarain of Mahaica, Guyana, who was born in 1950 left his mortal coil on the 9th October 2018 at 10.00pm. He left behind his wife Sister Baby, four children, Navin, Anil, Dave and Annie, and eight grandchildren.
Br Jainarine who first came in contact with the Brahma Kumaris in Georgetown in 1978 took a full introduction to Baba from 20th June, 1993, after retiring from his job as a military officer.
He went to Madhuban in 1996. He started service at his home in Mahaica, in the same year. He had visions of Brahma Baba which motivated him to build a meditation place. The corner stone for the new building was laid on 10th Oct 1999 and was officially opened a year later.

In 2004, he started a new service place in Bath Settlement which is located 40 miles from his home. He continued to sustain this Gita Pathshala until his ailing health made it impossible for him to travel. By then the students at Bath were able to sustain themselves.
He continued to participate in community programmes and projects in Mahaica. His presence at funerals was especially popular, and on those occasions he was very supportive of community members who were facing personal loss.

Along with serving in Guyana, he served in several Caribbean countries under the guidance of Sister Hemlata.

The cremation service for Brother Moolnarine Jainarain better know as Br Jainarine took place on Sunday 14th October at 9.30am.

Sister Joyce of Birmingham, UK has flown to Baba
8 October 2018
Dear Brothers & Sisters,
Loving greetings. This is to let you know that our dear Sister Joyce, originally from Birmingham and having served for many years at the Global Retreat Centre and Lighthouse Retreat Centre in Worthing, left her body today at around 3.30pm. She had been in hospital for several months. Her lokik and alokik family were with her until the last moments.
We will send more information soon.
In Baba's yaad
Sister Jayanti

Sister Joan Fisher of Colchester flew to Baba
18 September 2018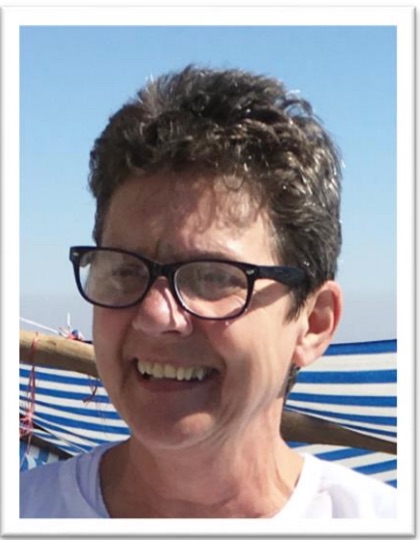 Dear Centre Co-ordinators,
Sister Joan Fisher, a student of Colchester centre, left her body recently. She was 68 years old
She has been coming for about three years, she was very regular in the first two years coming every day for morning Murli class, she loved Baba's knowledge and it helped her hugely in her life and family relationships. She went to Madhuban after one year.
Three months ago she had a problem with her leg whilst out walking, she was very fit and walked approximately 10 miles every day. She went to doctors who suggested she go to A&E where they did some scans etc. and found she had a tumour on her brain and also in the spine and on the lungs, it was all too far gone to do anything.
She accepted everything very easily and remained very happy during the last three months due to Baba's knowledge of soul and her love for Baba.
She was married, her husband (George) did do the course initially but could not accept various aspects of gyan. He did however come occasionally to some monthly talks and was happy with Joan coming as he saw huge changes in her character for the good.
We are sending all our best wishes and thoughts for this special soul and her family at this time.
In Baba's yaad,
BK Mike
Colchester Family

News of Khandubhai of Leicester
16 September 2018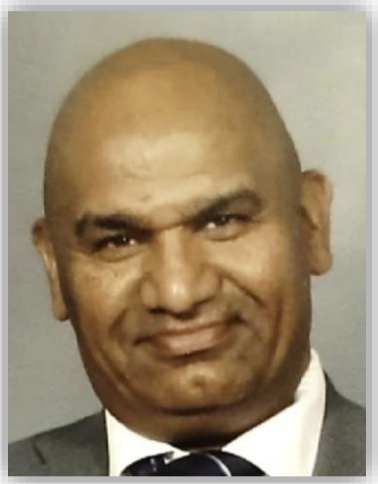 Dear Brothers & Sisters,
This is to share the news that Khandhubhai Kataria from Leicester left the physical body on Saturday 11 August at home. It was heart failure and was sudden and instant, although he had suffered from ill health for some time.
Khandubhai was born in Gujarat, India in 1956, and originally took gyan in 1974 in Pandav Bhavan from Jagdishbhai who gave him the 7-day course. He was on a mountaineering trip from university which was cancelled due to poor weather which led to him finding Madhuban and taking gyan. Although he wished to lead a Brahmin life, his father and family forbade him from having anything to do with the BKs, but he did continue to meditate in secret regardless.
He came to settle in Leicester in 1979 and married Charuben in 1980. In 1981 both Khandubhai and Charuben took the course again. Khandubhai introduced all aspects of gyan, dharna and diet to both his children Swati and Suraj when they were born. He instilled in them a great sense of spiritual importance and encouragement in pursuit of spiritual truths, optimistic perspectives and an overall betterment of themselves. Khandubhai believed in gender equality, and taught both of his children how to cook and also change a fuse and carry out basic DIY! He ran his business in partnership with Charuben until his health deteriorated.
Khandubhai was a serviceable hand and helped in Loughborough centre, fitting carpets and helping out in various ways. He sewed bed covers, throws and curtains in his factory for GRC when it first opened.
When he developed ill health he would still go to Baba's house in Leicester every day by taking 2 buses to get to the Centre and then spend a little time in Baba's room. When his health deteriorated further he still continued to read murli daily at home.
Khandubhai's funeral took place on Monday 20 August at Leicester Crematorium. We send all our good wishes and love, in Baba's remembrance, to such a special soul and his family.
With love,
In Baba's remembrance
BK Jayanti

Sreenivas Bhai of Gyan Sarovar Has Left His Body
15 September 2018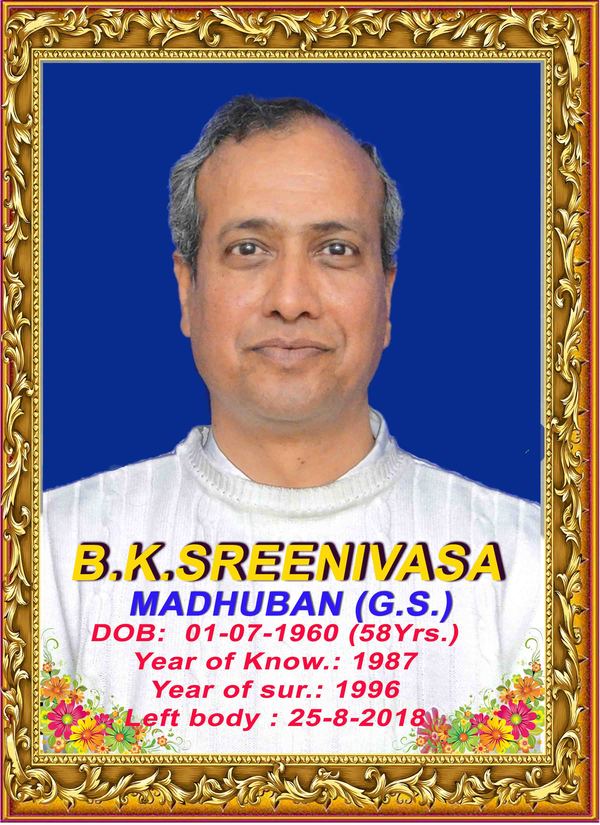 Om Shanti Divine Angels,
Receive the sweet remembrances of Dadi Ratan Mohini Ji and all Madhuban Niwasis.
See the attached photo which the details are self explanatory.
Our floral tributes to the Bapdada's lovely and serviceable departed soul
Beloved B.K.Sreenivas Bhai, of Gyan Sarovar Dinning Hall (Madhuban) has Left for Avyakt Vatan at 7:40 AM on 25th Aug. 2018.
Thanks with divine thoughts,
Personnel Admin. Dept.,
Madhuban

Sister Denise of Avignon, France has flown to Baba
15 September 2018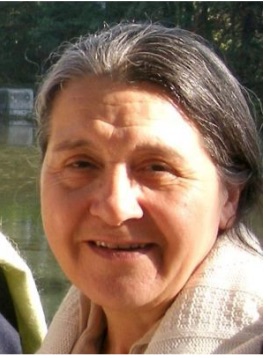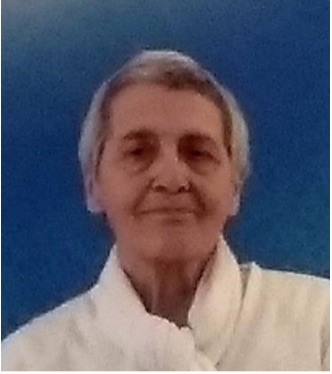 Our dear Sister Denise took gyan in Avignon in 1990. Elder sister of 8, it seems her whole life had been destined for her to express her caring nature, her kindness, her deep sanskars of altruistically helping and serving others, her innate ability to organize and plan things, as well as her now legendary efficiency and sense of responsibility.
A mother of three sons, she had worked as a social worker and then as a supervisor managing teams of social workers.
Very quickly, she was totally surrendered to Baba, with full unshakeable faith, and love for Baba's murli and yoga. Very silent and incognito, selfless and absolutely tireless, she was the perfect embodiment of the instrument and the trustee, a real pillar for Baba's family. Everyone knew she was benevolent, genuine, faithful, 100% trustworthy and reliable.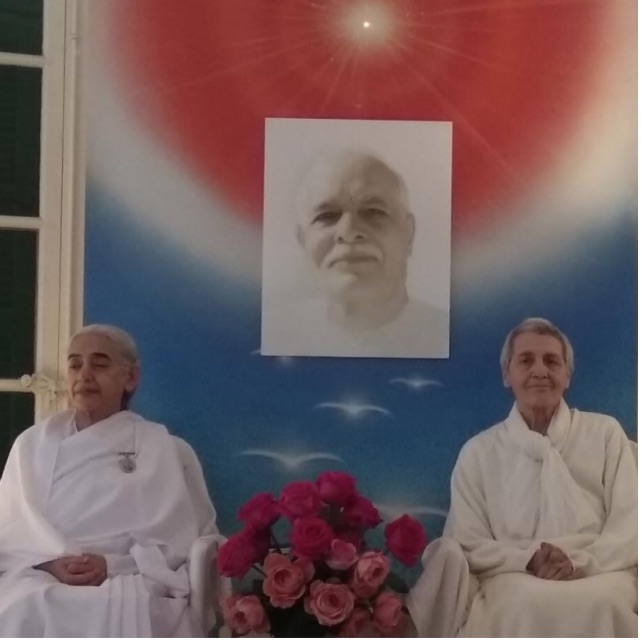 Pure and kind, she was tremendously courageous, powerful and determined. A very balanced and independent Shiv Shakti, full of vitality. Baba was her world and she got all her energy from Him. Until the very end, she did not want to give up.
Denise has been sustained by seniors and was especially touched by Dadi Janki's personal message she got in April via Hansabhen:
Dadi said Denise values herself and fights for what she believes in, beauty in Brahman life. She is my friend "Sakhi" and is "Sachi" truthful. A sister who will not give up her dream to become like Bapsaman, regardless of how sick she may be. Dadi said that the presence of such souls makes the atmosphere one of love and care. Dadi's and Baba's powerful hand of blessings will take away all the pain. Dadi is sending her lots of love.
Denise was in charge of Baba's retreat place near Avignon, after running the centre there for many years and helping a lot in Paris and Lyon centres.
We will remember her for her big inclusive heart, her accuracy in following shrimat, her simplicity, as well as her constant attention to generate harmony and a powerful spiritual atmosphere.
Our grateful thoughts accompany this great soul in her journey towards her new part with love and light.
Denise liked very much this photo taken last May.
The funeral will take place on Thursday 30 August.
French Family

Passing Away of Vallabhbhai of Madhuban
10 September 2018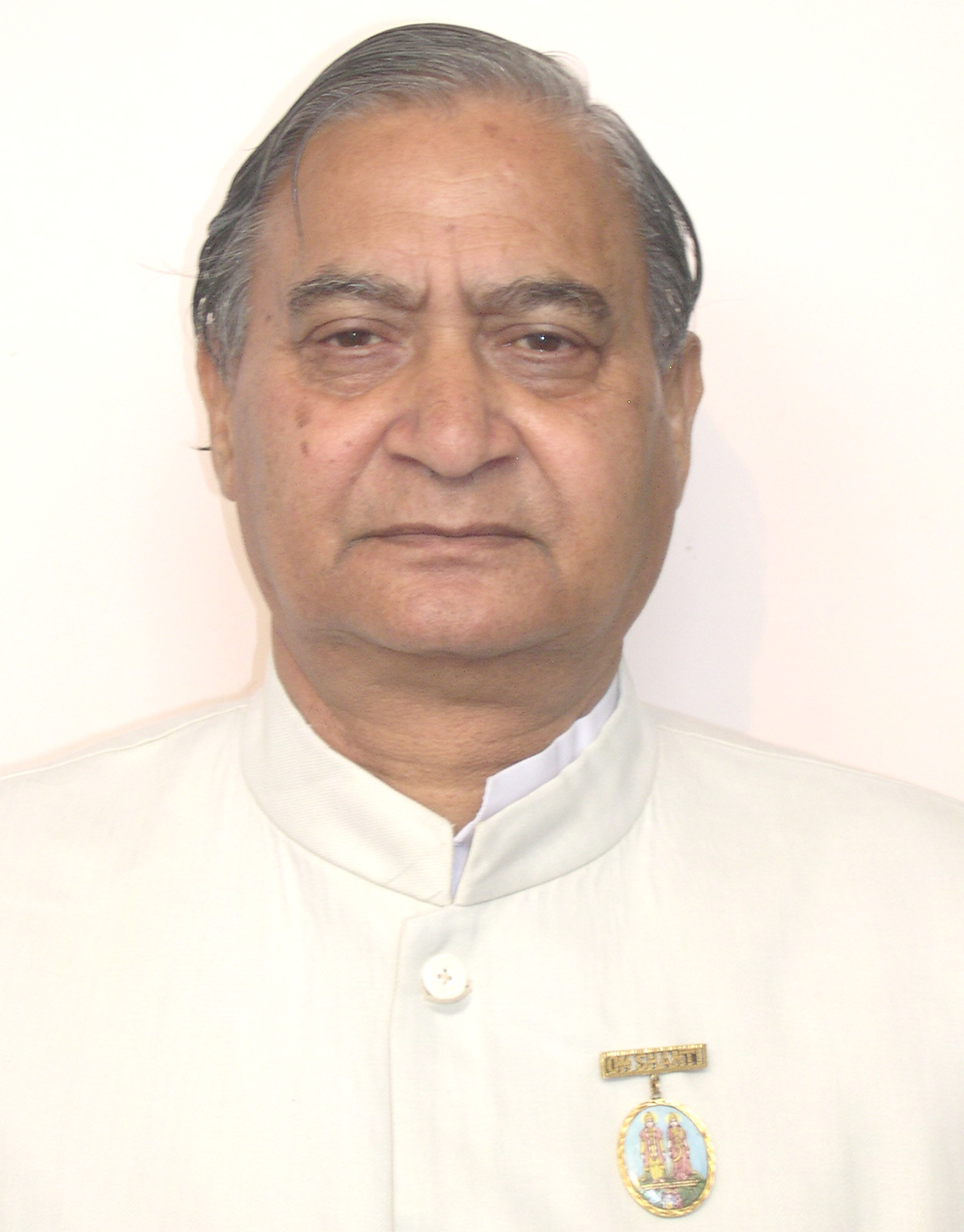 Beloved Avyakt BapDada's deeply loving, yagya protector instrument teachers and all Brahmin brothers and sisters who are the decoration of the Brahmin clan, please accept love-filled sweet Godly remembrance from Madhuban.
Our dearly beloved Vallabhbhai who took sustenance from our beloved sakar BapDada, and dearly loved by the Dadis, took knowledge at a young age in Patna. As soon as you took knowledge, you became engaged in service with the Dadis. You came to the yagya in 1967 and receiving beloved sakar BapDada's sustenance, you were tirelessly co-operative in all types of service of the yagya. You were a yagya protector, had deep love for the yagya, and always played the part of "ha ji" and thereby were worthy to received blessings from all seniors. At first, you looked after the milk department and you had a very loving relationship with the milkman from the villages. Because of having special contact with the people of Orea and Salgaon, you were instrumental in purchasing the land of Peace Park and Gyan Sarovar.
At present, you were the instrument for purchasing economically all the things used in Bholanath's bhandara. As well as purchasing grains, you were also the instrument to purchase diesel petrol, cooking oil and all other varieties of things, and because of this you had a very loving relationship with all brothers and sisters everywhere. Your speciality was being very sweet in your language, being harmonious, being respectful to all and making them co-operative in service. Whatever special service was to take place in the yagya, you were also ever-ready to help.
For some time, you had been a diabetic patient and you also had a heart problem. Nevertheless, being carefree, you were always engaged in service regardless of all of this. Since the last couple of months, your health got worse. Yesterday, 8th September, you were taken from the Global Hospital to the Apollo Hospital in Ahmedabad. You had two heart attacks at about 10.30 pm, and completing your 71 years in this body, you left your old body and went into Baba's lap.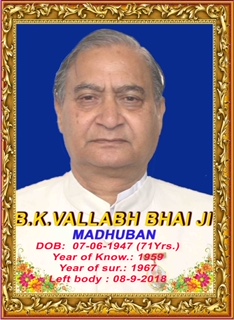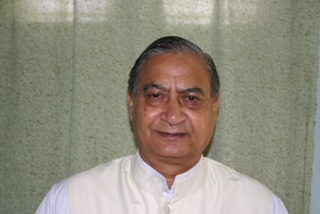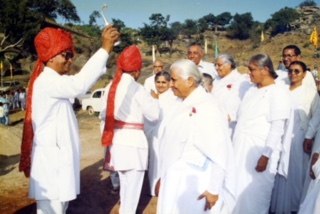 The body was brought to Abu the same night. Tomorrow afternoon, 10th September, the body will be taken on a special pilgrimage of the four places and then kept in Shantivan at 3.00 pm for the special tribute. At 4.00 pm, the final rites and cremation will take place by the river.
Everyone will definitely give their loving tribute of special yoga for such a tireless server and protector of the yagya. Achcha.
Lots of remembrance to all.
Om shanti.
Short documentary in Hindi (under 7 minutes) as a tribute for Vallabhbhai on you tube. Click below image to view the video.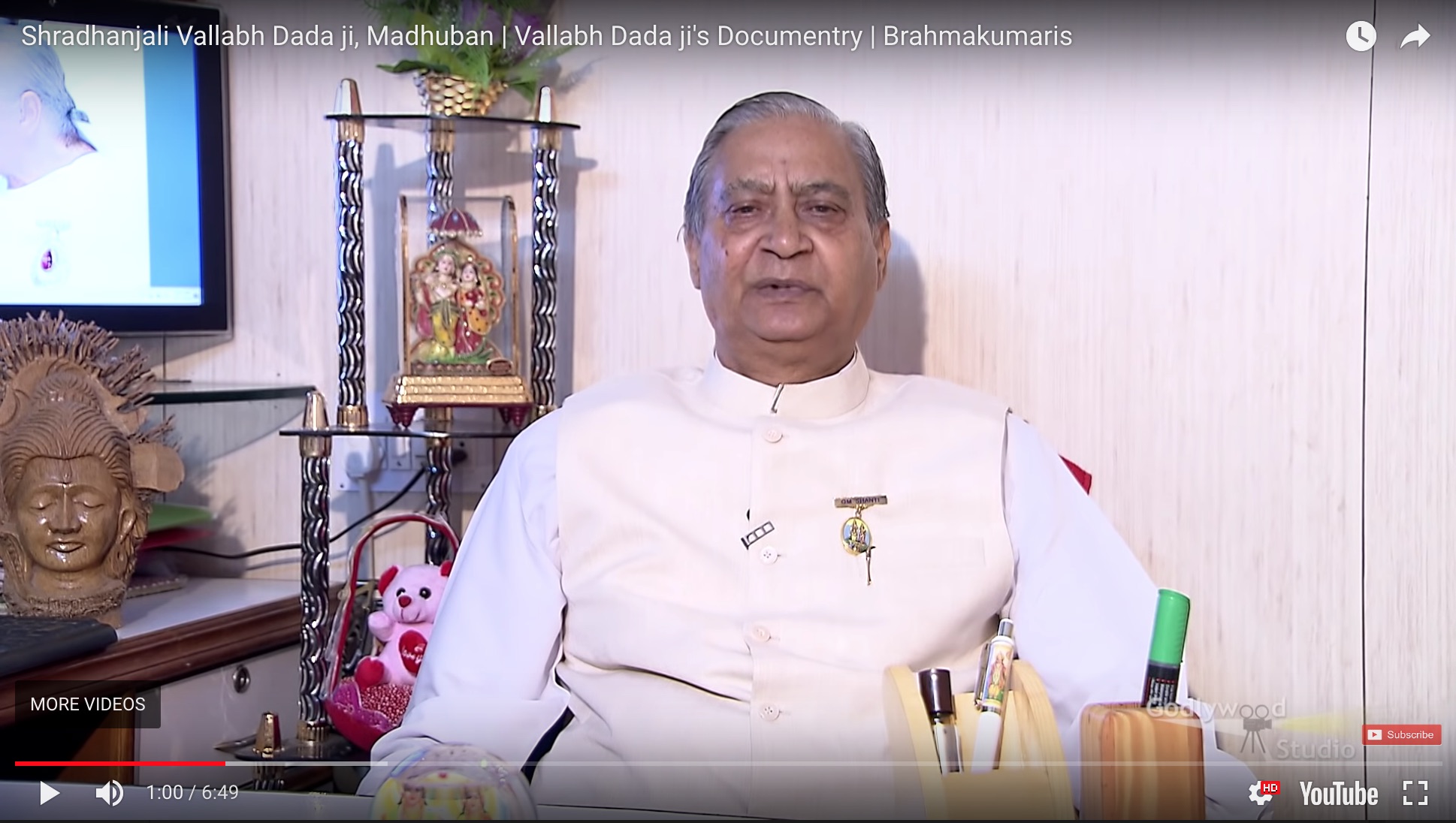 Click here for tribute in Hindi.
Tribute to Vallabh bhai
Dear Brothers and Sisters, Om Shanti.
Today our beloved Vallabh DadaJi's mortal coil has been disappeared into the five elements of nature. He left behind the mantra of 'Eknami & Economy' and an example of selfless service for all BKs. He was introduced to the Brahma Kumaris movement in 1959 when he was only 12 years old and got the wonderful opportunity to interact with the founding Father Brahma Baba and later he surrendered in front of the will of Lord at the age of 20.
He shouldered many responsibilities inside the Yagya and always earned the blessings and love of Dadi's and seniors through his economical and balanced approach in every sewa he undertook.
I cherish the memory of 50 years of togetherness and gratefully remember his special love towards Godlywood Studio and its activities and always remained a staunch supporter of studio in ups and downs. Along with TEAM Godlywood I pay homage to the phenomenal sewadhari and acclaimed Yogi. (Please find attached a collage of beautiful memories of pleasant and vibrant Vallabh Dada in Studio)
IBY, With Warm Regards,
BK Harilal
Executive Director
Godlywood Studio

Dadi Kamalmani of Delhi Krishna Nagar has Passed Away
3 September 2018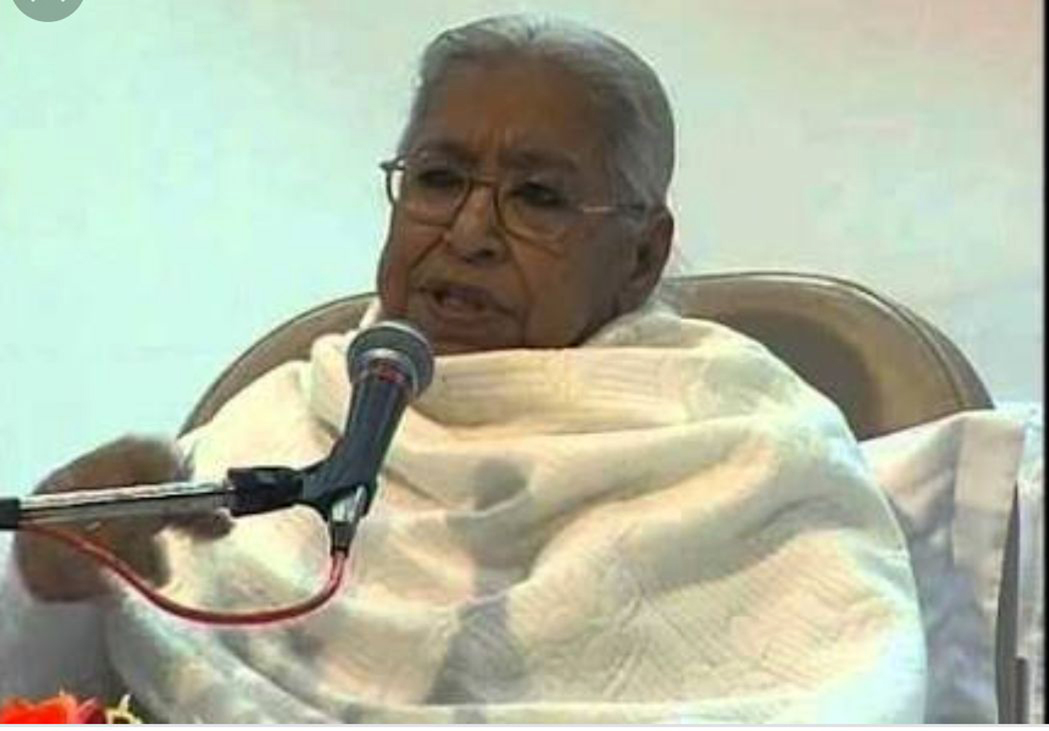 From the breath of BapDada's love to all instrument teachers and brothers and sisters who are the decoration of the Brahmin clan and who keep the atmosphere powerful with their good wishes and pure feelings:
The foundational souls of the Yagya, our most beloved Dadis who are the light of BapDada's eyes, those who are continuously giving us spiritual sustenance and moving us forward on the path -- only a few such pillars of the Yagya remain. Today (28 August 2018), one of these original jewels of BapDada's heart throne, Dadi Kamalmani, left her 92-year old body and went into BapDada's lap. She had been hospitalized in Delhi Parth hospital 2-3 days before. Her health had been slowly going down and today at 10:10 pm she left her corporeal body and joined the Advance Party.
Kamalmani Dadi was an efficient administrator of 87 service centers. She began leaving the imprint of her tireless service on the hearts of everyone in Krishnapur center near Lucknow. However, recently she had been serving in Jamanpur, near Delhi.
On 29th August her corporeal body was kept in Krishna Nagar center where everyone was able to offer respect to the departed soul. At noon, at the Nigambodh Ghat Cremation Ground, in the presence of the Brahmin family, her funeral rites were completed.
All centres are requested to do special meditation for offering love-filled respect to BapDada's cherished and lovable Dadi, who was one of the foundational souls and protectors of the Yagya.