2013 Asia Pacific News Archive
2013 Asia Pacific News Archive
Sr Jayanti in Sydney, Australia
13 December 2013
On the weekend 30 Nov-1 Dec around 200 BKs enjoyed a special retreat in the Blue Mountains which was deep, powerful and entertaining. Sr Jayanti was welcomed by an Aboriginal elder who shared the specialties of the indigenous people who used to live in the area. There was a dance from the West, a dance from the East and then the whole BK gathering sang a song for Jayantiben, "I Believe in Angels". Sr Jayanti then shared a very deep class about memories and the part they play in our past story and present transformation.
Sister Indu was a part of Sister Jayanti's class on 'Healthy Relationships' and this is what she has to share in essence: Our relationships are healthy when we have Baba between/among us. Within the family, lokik or Brahmin, our relationships are healthy when we are aware of the fortune of the family. Sister Jayanti mentioned how Dadi Janki always talks about the love of the big Brahmin family in her classes, along with messages from Baba expressing her love and talk with Baba. All of this is very significant and helps us learn the importance of healthy relationships within our families and our society.
When we are in Satyug we have abundance of everything. People have big hearts because their hearts are full, and all that we actually exchange there is love, respect, happiness, etc.. Because there is fullness in the soul, there is nothing that one wants. All one sees around is love.The Hindi word for this is 'sam-bandh', which beautifully describes that there is absolutely no bondage.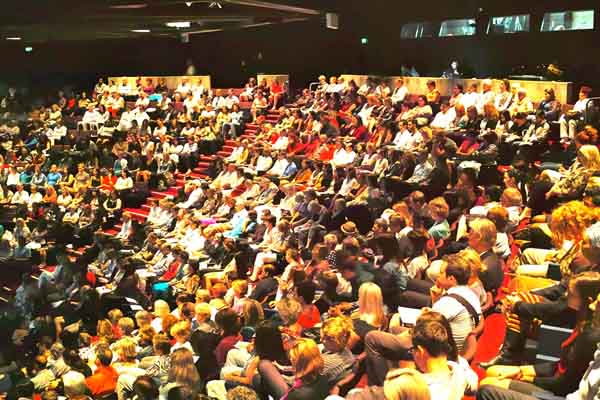 It is only later in the Copper age that maya takes over and ego, anger, lust, greed and attachment come into play. And even though we do not want it, but it continues. Un-healthy relationships give us a feeling of being a victim. And why does someone become a victim? It's because they are getting something very limited from human beings. Solution: When Baba is giving me the power then I do not have to take from any human being.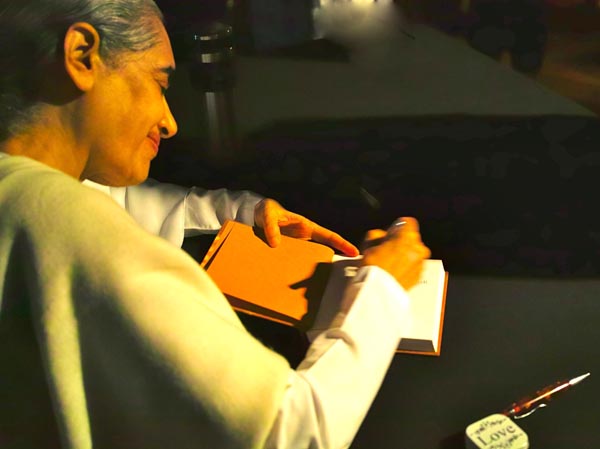 The reality of today's world (Kaliyug) is shocking. Looking at the statistics in London, there are more single parent families than normal families. In England, there are more people in second marriage. Even in India, there is such a big influence of the western society. The breakdown of parents causes greater sorrow to the younger generation. So at the end of Kaliyug, Baba has a big re-pair job. Of course he is our Laundry-man, Boat-man… and also now the Repair-man.
How does he do this massive Repair?

He does this by being our parent. What an exceptionally perfect parent!! Giving us un-conditional love, our inheritance. No questions asked, what so ever!!

He turns it around and asks us to make him our child. Having Baba as my child, taking responsibility for his work. It's our turn to do something for Baba.

He teaches us how to be a good student when Baba comes as our Supreme Teacher.

Along with all the other relationship, Baba teaches us to be a guru-bhai. As a guru-bhai, we are brothers of the Guru and can be guide for others.
So we need to ask ourselves: Is that what I am doing now with my lokik and Brahmin families? Sweet result: Once you have settled the Karma, then there is just happiness, an appreciation of the fortune of the family.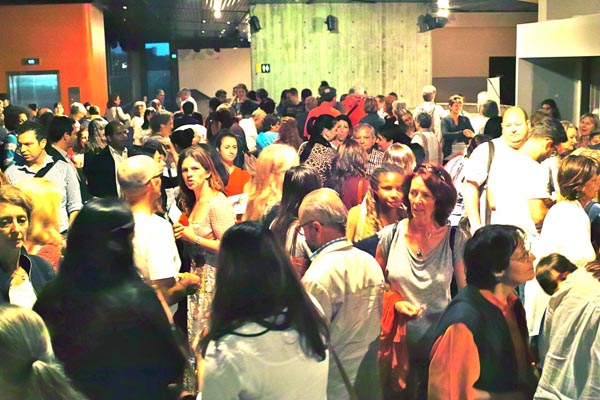 The BK gathering enjoyed one another's company and experienced the royalty, humility and wisdom of Sr Jayanti. They also enjoyed the lightness and sweet nature of Sr Alka and Sr Jagruti who accompanied Sr Jayanti. Alka and Jagruti became BKs over 30 years ago in London as young children and now help out a lot at Global House.
Late on Sunday Sr Jayanti went to Sydney and early on Monday morning she met 20 journalists; not for an interview but a meditation session. It was held at "The Ideas Vault" which is a unique round building near Fox TV studios. She gave a short talk followed by meditation, more talk and meditation, taking the audience on a journey. The questions asked were mostly about how to meditate and some participants will follow up with enquiries at BK centres.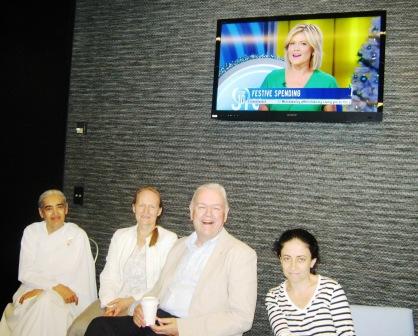 From there Sr Jayanti went to the ABC (Australian Broadcasting Commission) Radio National studios for an interview with Dr Rachael Kohn on a show called "The Spirit of Things". The show explores spirituality and religion and this was the first time BKs have been featured on the show after nearly 39 years of activities in Australia. Rachael had done a lot of research and asked deep and penetrating questions about spiritual knowledge, lifestyle, celibacy and diet. In the end Sr Jayanti led a powerful meditation commentary which was very much enjoyed by Rachael and others listening in the technical booth.
On the East Coast of Australia the interview was aired at 6pm Sunday 8 Dec and 1pm Tuesday 10 Dec. The audio can be downloaded at http://www.abc.net.au/radionational/programs/spiritofthings/5141040
That evening there was a lovely program in the York Theatre in Sydney for around 500 people. The whole evening was beautifully produced, beginning with lovely music from Sam McNally and Armando Hurley. Dr Stephanie Dowrick introduced Sr Jayanti with love and warmth and set a beautiful context for the evening. Sr Jayanti began with silence and took the audience on a journey with some chat, a meditation, more chat and another meditation. The aim was for the audience not just to listen but experience. At the end of the evening Charlie asked the audience how many experienced something and 90% put up their hand.
On Tuesday morning Sr Jayanti went to the Channel 10 breakfast show 'Studio 10'. The show is filmed in front of a small studio audience with a panel of five presenters. Sr Jayanti was announced like a celebrity and walked through the doors with flashing lights and a fanfare. On screen her caption read 'Sr Jayanti, meditation guru'. The atmosphere was of a very high energy but as soon as Sr Jayanti sat with the five presenters everything became calmer which they immediately noticed and commented on. She led a two minute mediation and a few of the presenters had a special experience. It was obviously something very different for them. A 4 ½ minute video of the segment can be seen at
http://tenplay.com.au/channel-ten/studio-10/extra/season-2013/3-dec--finding-your-inner-peace
For a change of pace Sr Jayanti then went to the famous Bondi Beach for a very quick breath of fresh air and then to the ABC radio studios again where she recorded a 45 minute interview for a programme "The Serenity Lounge" that explores Happiness. It was a very powerful and deep interview that will be broadcast nationally.
The interview with Sr Jayanti by Terry Robson from the ABC Happiness Show will have its first national broadcast on national local radio on Australia Day, Sunday 26th January 2014 at 9:35pm. The frequency is 702 in Sydney, 774 in Melbourne etc. or people can go here: http://www.abc.net.au/local/ to find their particular station or listen online.
The Producer wants to do a meditation course as a result. Sr Jayanti then went to the BK centre in East Sydney where Sr Conny Dietzschold and a team had invited around 80 professional women to meet. There were three speakers; Sr Jayanti, Scarlett Vespa who has spent most of her working life in film and media and Allison Shreeve who was a four time world wind surfing champion. It was a very rich sharing and dialogue mainly around the challenges of life and what gives the strength to overcome them.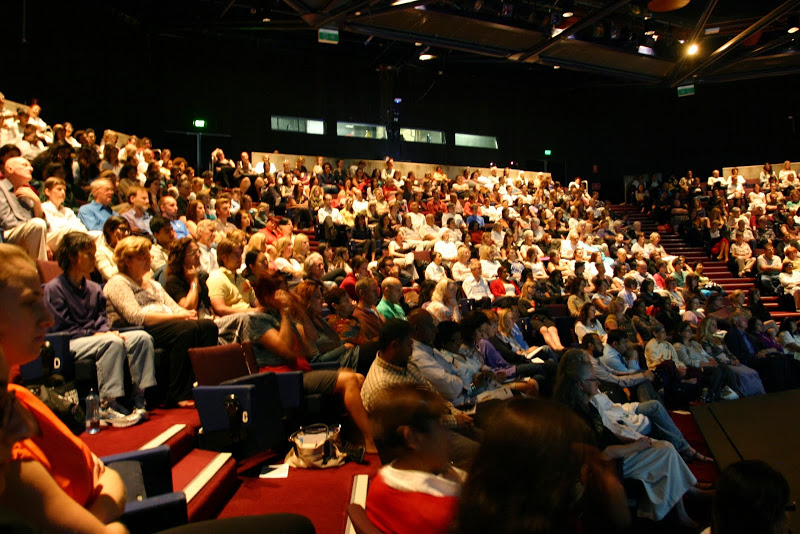 In the evening 100 invited guests met in a beautiful room on the edge of Sydney Harbour for a lovely evening around the theme of Inner Power. The evening began with a beautiful song from opera singer Tim Collins. Sr Jayanti shared some wonderful stories and spoke very openly of the power one gets from a connection with God, such as the power of peace and the power of love.
On Wednesday morning from 9.00-9.30am she recorded an interview and meditation for inflight radio on Qantas Airways. It is scheduled to be available to Qantas flight passengers from March to April 2014. From the interview she went straight to the airport to fly to Brisbane. Her schedule was so full that even the last interview had to be put back half an hour so that she could catch her flight.

News of Australia from Sr Jayanti
11 December 2013
At Baxter this last weekend, 7-8 December, we had a retreat for the BK family. An Interfaith Minister, Stephanie Dowrick, joined us who had also been the MC at two public events. She came for the full retreat, and was actually with me until I took my flight to Canberra. The retreat was very beautiful. Melbourne Brahmins also came every morning for class and stayed on for as long as was possible. The Retreat House was packed with people from different parts of Australia. The BK Family in Australia seems to be very strong, and is testimony of the beautiful sustenance that Dr Nirmalaben has given everyone.
I then came to Canberra. On the journey from the airport to the Centre, we stopped by a little area where there is a park, and we saw a herd of 21 kangaroos! There were some very big ones, and mothers with babies in their pouches. They were enjoying a feast on the leaves. It was a very beautiful sight. They weren't so scared of humans but of course only allowed us to come close a certain distance before they then started to jump away. It was interesting to see them, because the leader would give a signal, and they would fly off! They moved all in a line one by one.
In the evening, there was a programme on the same topic of 'Happiness' in a theatre. Nearly 200 people came and it was very, very beautiful. A large number of the family came back to the Centre for chit-chat. On 10th morning, there was very early and quick Murli, after which I left for the airport to go to Hong Kong.

Sr Jayanti's visit to Australia
10 December 2013
On 5th December while arriving in Melbourne, there was a storm and so it was difficult for the pilot to land. He had to try twice and it was third time lucky, because of the huge amount of rain and weak visibility. In any case, 5th was the public event on Happiness. That went well. There would have been around 900 people. An Interfaith Minister gave a very warm introduction. The format and topic are the same everywhere: Happiness – the Inner Power, with three meditations through the event. This time we also had music from David Jones, and relaxation and song by Carmen Warrington. The audience enjoyed it.
On Fri 6th morning there was a very large gathering for morning class. Then later we had a session in the heart of the City, at a very well established Gentleman's Club, which has only recently opened to admit women too. It was established in colonial times and is called the Australia Club. This was attended by about 50 top level executives from various sectors of society. I was speaking with Dr Craig Hassed, and the programme was actually hosted by the Australia Club. They invited BKs and Dr Hassed, who is a consultant on 'Mindfulness' in Monash Univeristy, one of the top Universities here. The program finished at 9am but those who wished to stay on for tea and coffee did, and didn't leave till 9.45am. It was very successful. It worked very well having the medical doctor give his information and of course myself sharing on Meditation. We had meditation for one minute, twice for two minutes, and another five minutes by myself, and five minutes on Mindfulness by Dr Hassed.
I then met with a prominent indigenous woman who was also very, very sweet. She then came again for the evening programme.
In the evening we had a special gathering for around 100 women at the Victoria Women's Centre. It was a conversation with the Interfaith Minister, Stephanie Dowrick and myself. Stephanie asked very good questions, and so we were able to take people into quite a lot of depth. Again there were three pauses for meditation. During the last meditation, she asked everyone to experience a sacred encounter through the eyes… so it was a silent meditation just with drishti, which people enjoyed very much.
The mothers had prepared a lot of interesting snacks for everyone and delicious toli; there were beautiful cards and books. We came to Baxter Retreat Centre immediately after the programme, and are now here.

Latest News from Jayantiben
7 December 2013
On 5th December while arriving in Melbourne, there was a storm and so it was difficult for the pilot to land. He had to try twice and it was third time lucky, because of the huge amount of rain and weak visibility. In any case, 5th was the public event on Happiness. That went well. There would have been around 900 people. An Interfaith Minister gave a very warm introduction. The format and topic are the same everywhere: Happiness – the Inner Power, with three meditations through the event. This time we also had music from David Jones, and relaxation and song by Carmen Warrington. The audience enjoyed it.
On Fri 6th morning there was a very large gathering for morning class. Then later we had a session in the heart of the City, at a very well established Gentleman's Club, which has only recently opened to admit women too. It was established in colonial times and is called the Australia Club. This was attended by about 50 top level executives from various sectors of society. I was speaking with Dr Craig Hassed, and the programme was actually hosted by the Australia Club. They invited BKs and Dr Hassed, who is a consultant on 'Mindfulness' in Monash Univeristy, one of the top Universities here. The program finished at 9am but those who wished to stay on for tea and coffee did, and didn't leave till 9.45am. It was very successful. It worked very well having the medical doctor give his information and of course myself sharing on Meditation. We had meditation for one minute, twice for two minutes, and another five minutes by myself, and five minutes on Mindfulness by Dr Hassed.
I then met with a prominent indigenous woman who was also very, very sweet. She then came again for the evening programme.
In the evening we had a special gathering for around 100 women at the Victoria Women's Centre. It was a conversation with the Interfaith Minister, Stephanie Dowrick and myself. Stephanie asked very good questions, and so we were able to take people into quite a lot of depth. Again there were three pauses for meditation. During the last meditation, she asked everyone to experience a sacred encounter through the eyes… so it was a silent meditation just with drishti, which people enjoyed very much.
The mothers had prepared a lot of interesting snacks for everyone and delicious toli; there were beautiful cards and books. We came to Baxter Retreat Centre immediately after the programme, and are now here.

World Day of Remembrance for Road Traffic Victims, Bangkok, Thailand
28 November 2013
To open Bangkok BK centre's program, the song 'Spiritual Rose' created the atmosphere of 'Fragrance Forever' in fond memories of the values and virtues of loved ones who have been lost in road traffic accidents. Over 30 BK students got together for the whole day, accumulating 8-hours of meditation to commemorate the United Nations World Day of Remembrance for Road Traffic Victims.
The main speaker at the program was special guest of honour Air Force Colonel Dr. Boonlert Julakiet, former Director of Bhumibol Hospital. Dr Julakiet was head of the emergency department for 12 years where he dealt with many life and death cases.
The second speaker was BK Sister Nuan who shared her experience of losing her brother to a lorry accident two years ago. She spoke about how she learned to cope with her loss using spiritual understanding and meditation.
Participants had special meditation for road traffic victims and made a pledge to be disciplined in following traffic rules. Thai local governments in Nonthaburi Province, where the BK centre is located, promoted the program daily until 17 November 13.

UN World Day of Remembrance for Road Traffic Victims
21 November 2013
Perth, Australia, Sunday 17 Nov 2013: With enthusiasm, the team at 'Lighthouse' Padbury Class Location coordinated this especially dedicated UN Day of Remembrance program for Road Traffic Victims. The program was held at Perth's Brahma Kumaris Centre in Shenton Park, Western Australia and was incorporated into the monthly World Meditation Hour.
The UN day is observed on the third Sunday of November each year and was adopted by the UN in October 2005. It is dedicated to remembering all those killed and injured in road crashes and their families and communities.
The setting of the evening took place with an A0 size poster related to road victims as the central focus in the room. 25 people were seated in a circle with the poster in the centre with a variety of motor accessories placed around the image to create an accident scenario.
To express warmth and sympathy, everyone placed lit candles around the picture and flowers in vases to a compassionately spoken live meditation commentary. A powerful healing atmosphere was ignited to offer comfort to affected victims and their families.
At the conclusion of the hour, sweets were distributed in deep silence then each person shared their experience in just one word, which included words such as; compassion, powerful, healing, tribute and many other deep sentiments.
One lady expressed: "I have just lost a good friend in a road accident only three weeks ago".
The evening's event was posted on the UN Day of Remembrance Website and the Brahma Kumaris Road Safety website, www.bkroadsafety.org and http://www.facebook.com/BK.Road.Safety

Mothers & Daughters Retreat, Blue Mountains, Australia
21 November 2013

Over the very cold, windy and wet weekend of 15-17 Nov 2013, which was a contrast to the preceding weekends which were extremely hot and windy, Sally and Helen facilitated a retreat for Mothers and Daughters [over 18 years] at the Blue Mountains retreat centre in Leura near Sydney. It was a marvel of the determination of eight pairs of mothers and daughters who braved the conditions—thunder, lightning, wind, pouring rain – either by rail or road, to make their way to the retreat centre for the weekend.
The theme chosen for the weekend was: Feminine Rights of Passage and each session had been planned around developing a spiritual understanding of the following:
The Right to Beginnings, the Right to Love, the Right to Mothering, the Right to Creativity, the Right to Strength, the Right to Harmony and the Right to Change.
There was time for meditation and sharing in groups.
Very popular was the session on the Right to Creativity, when Chris from the Ashfield Centre in Sydney facilitated a session on creating a card with a special message for each other. The cards were gifted to each other in a ceremony in the final session. Also popular was the session on the Right to Harmony when Leura residents Jaine and Olivia guided the mother-choir and the daughter-choir to singing in harmony a lovely Maori lullaby.
From the feedback at the end of the retreat, it was apparent that most of the mothers and daughters are now living their separate lives and this type of coming together for some special time to do things together allowed many of them to realise things they never knew, such as the way each had been thinking about the other through the years, in a beautiful and spiritual way.

Mind Body Spirit festival in Australia
21 November 2013
The Mind Body Spirit (MBS) Festival was held in Sydney 31 Oct to 3 Nov and Melbourne 15-17 Nov 2013. The Brahma Kumaris (BKs) hold a book/CD stall and meditation room at the festival where over the weekend hundreds of people experience 20 minute sessions which include a talk and meditation commentary.
The meditation room is a very popular feature of the festival. As well as attracting new people, many who know the BKs, e.g. have attended retreats or classes at BK centres, come and say hello or have a meditation session. Even some of the other stall holders come for a meditation.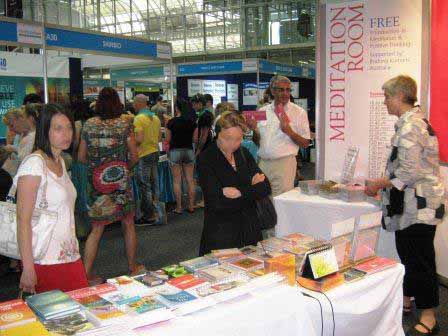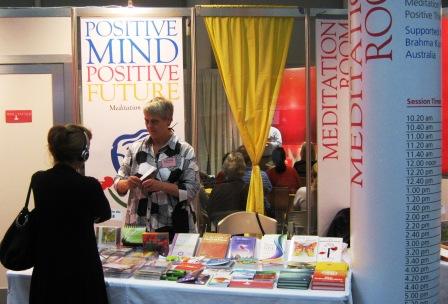 The festival is Australia's largest health, wellbeing and natural therapies event with over 200 exhibitors. It is run twice per year in Sydney, twice in Melbourne, once each in Brisbane and Adelaide. BKs have been involved with the festival for about 15 years, originally only holding a small stall selling books and distributing information.

News from our Philippine Centers in the aftermath of Super Typhoon Haiyan
17 November 2013
On November 8, 2013, Super Typhoon Haiyan, one of the strongest typhoons on record, hit the Philippines, affecting around 39 provinces. It displaced almost 7 million individuals and killed at least 3,000 as of the latest count, although CNN claims that fatalities will reach 10,000.

Haiyan (local name: Yolanda) hit the Philippines as a category five storm with maximum sustained winds of 315 kilometers (195 miles) per hour, according to the Joint Typhoon Warning Center (JTWC). It was one of the most powerful ever recorded anywhere in the world. The typhoon pummeled most of Visayan and Bicol provinces. For the most part, the BK family and BK centers are all fine.

Tacloban, the provincial capital of Leyte, is believed to have been among the worst hit when storm surges swept away trees, trucks and houses throughout the city of 220,000 people. Tacloban is totally destroyed. Some people are suffering greatly from hunger or from loss of their families. There is increasing desperation among survivors.

A BK sister, who manages a study place in Tacloban, and her son suffered minor injuries. Fortunately they were able to leave the place a day after the typhoon via a military helicopter. However her house and belongings were totally damaged by the storm surge. The BK center and BKs in that region, specifically in Cebu, were saved from the rage of Haiyan.

A BK student described the massive destruction, and what our BK response could be, in this way, "The Philippines is one of the few nations considered as an archipelago. We are connected by the vast ocean of water and after Haiyan we have become an ocean of despair and hopelessness. We have to bring back the Ocean of Love, Peace and Hope."

BK Philippines Response to the Disaster
BK centers in the Philippines have been mobilized:

* to devote their meditation to sending sakash to all the affected areas and to intensifying service through the mind;
* to give monetary and in kind donations to the victims through those accredited NGOs who are already our contacts and partners;
* to support, as volunteers, the different NGOs in our centers nationwide which are doing psycho-spiritual trauma processing. In this connection, we are planning to conduct an orientation and training activity for Filipino BKs in psycho-spiritual trauma processing so that we can help provide spiritual healing and rehabilitation most specifically to the victims in the affected areas; and
* to hold public programs, such as the initial program entitled "Tapping Inner Resilience to Heal our Nation" in the two main centers in Metro Manila. The main purpose is to offer the spiritual atmosphere of the centers and at the same time conduct reflection and basic meditation lessons.

The BK family in the Philippines has requested the Dadis' and Bapdada's blessings for the country, most especially the victims in the affected areas. The blessings will be translated and printed in the local language and included in the relief goods distributed by the local NGO partners of the BK organization here.

How You Can Help
* You can send thoughts of pure vibrations to the Philippines, specifically the most-affected areas.
* If you are a qualified BK resource person whose expertise and specialties are related to disaster and crisis management, please obtain permission from your RC and NC and let us know at nco@ph.brahmakumaris.org.
* If you have them, you can provide current available BK training materials related to psycho-spiritual trauma processing or other related materials on the subject. Please contact nco@ph.brahmakumaris.org.
* You can provide, if available, financial support to the victims as well as in the conduct of the BK-related rehabilitation. Please contact nco@ph.brahmakumaris.org for information on how to do this.

We would like to extend our deepest and heartfelt appreciation to the BK international family for their concern and offer of support through emails.

Meditation in Wellbeing Expo
6 November 2013 - Sydney, Australia

The Brahma Kumaris (BK) centre in Ashfield, Sydney was invited to conduct a meditation session in a 'Wellbeing Expo' at South Western Sydney Institute of Technical and Further Education (TAFE) at Granville on Tuesday 5 Nov 2013. From time to time the centre receives similar requests which are a good chance for community outreach.
Diploma students of the Community Services Work course were tasked with presenting an event to benefit their community, so they organised the expo and invited all students of the TAFE to attend. The woman who contacted the BK centre has attended retreat programs at the retreat centre in Wilton, one hour south of Sydney. The TAFE campus, in western Sydney, has over 15,000 adult students and offers over 250 diverse courses. During the half-day program, as well as meditation, students were able to sample stress management, laughter yoga, tai chi, quit smoking advice and acupuncture.
Maureen Cannon, coordinator of Ashfield BK centre, presented the after-lunch session for 15 people and gave a brief introduction to meditation. She distributed information about classes in Sydney and invited participants to attend "Woman of Soul", the upcoming public event with Sr Jayanti on 2 Dec. One participant invited BKs to her home to give an introduction to meditation for a group of friends and family.

Sr Jayanti visiting Australia in December 2013
3 November 2013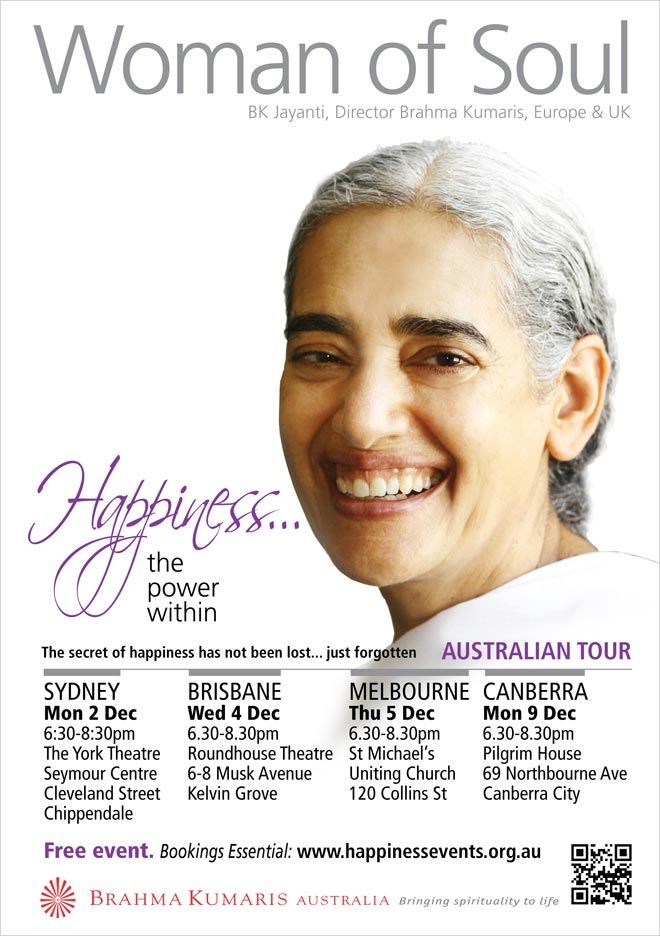 With great pleasure we would like to let you know that Sr Jayanti will be visiting Australia from 30 Nov to 10 Dec 2013.
Sr Jayanti is based in London as the Director of Brahma Kumaris (BK) Centres in the UK and over 31 European countries. You also may have heard Sr Jayanti's beautiful, peaceful voice on meditation commentary CDs or read some of her books.
In Australia Sr Jayanti will be speaking at four public events under the banner "Woman of Soul". The topic for the public events is "Happiness… the power within" and the dates are:
Sydney Monday 2 Dec
Brisbane Wednesday 4 Dec
Melbourne Thursday 5 Dec
Canberra Monday 9 Dec
Free tickets can be booked at http://www.happinessevents.org.au and printed tickets will need to be taken to the venues for entry.
The link below provides a short video of Sr Jayanti speaking on Happiness... the power within.
You are welcome to share the link with family, colleagues, friends and "like" it on Youtube:
https://www.youtube.com/watch?v=QsnMHeoR9s4
Sr Jayanti will also conduct two weekend retreats for regular BK students in Sydney and Melbourne.

Pasifika Peace - Patricia visits Noumea and Tahiti
3 November 2013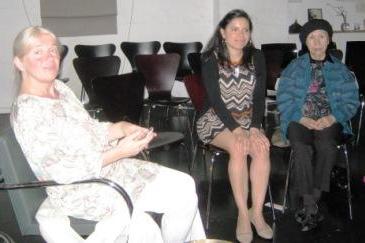 Brahma Kumari (BK) Patricia Mayer from Madrid, Spain is visiting the Pacific Islands of New Caledonia and Tahiti. She will be in Noumea, the capital of New Caledonia, for 11 days from 2 to 13 Nov and Tahiti for 26 days from 14 Nov to 9 Dec 2013 to conduct meditation courses and self-development programs. Her visit comes under the umbrella of the ongoing Pasifika Peace project that is coordinated from Australia and has the aim of serving countries and islands in the South Pacific.
Patricia, who speaks Spanish, French and English, visited Sydney for a brief two days on her way to Noumea. On 1 Nov she gave a seminar to the Spanish speaking community in Sydney at the East Sydney centre entitled: "El arte de reinventarse en el camino spiritual" (the art of reinventing the spiritual path). The 10-12 people who attended represented almost that many countries, such as Argentina, Peru, Chile and Spain. Everyone enjoyed a spiritual discussion in their first language.
Programs in Noumea and Tahiti will be in the French language. Patricia writes "in New Caledonia very good contacts are being made. A talk and meditation course will be given in two different social houses depending on the Noumea Town Hall. Five dates have been reserved for morning and evening sessions in two very central areas of the city. It seems the public will be local people."
Saturday 9 Nov is reserved for a Four Faces of Woman seminar. Two women that Patricia is in contact with are already very enthusiastic. There will also a lunch in the House of Women where she´ll be able to promote the seminar. Patricia said, "The prospect of service and meeting local people is very good."
Patricia has three sisters living in Tahiti and both her and Br Francois from France have visited the Pacific Islands on previous occasions and conducted meditation courses in French. Due to the remoteness of the islands it is not possible to visit often, so they have classes via skype with eight to ten regular students.

Bushfire updates from Sydney, Australia
3 November 2013
Dear friends,
Greetings of love and peace.
I would like to say thank you and let you know how much we appreciated your kind thoughts and offers of assistance during the recent bushfires south of Sydney, Australia.
Our hearts were truly touched. It was my first experience of bushfires since living in Australia, so I learned many important lessons. I do hope you were all safe and have survived well.
Many of you would have enjoyed the presence of Rebecca when visiting us. Rebecca moved to our Gold Coast Centre this week.
Phillippa Andrew
25 October 2013
The bushfire situation near Sydney Australia has eased considerably with cooler weather and the major fires under control by fire fighters.

On Wednesday the weather was hot and dry with strong winds. Residents of Leura left for the day as cautionary measure. Some went to the local village, some to BKs homes and some to Ashfield centre in Sydney. By evening conditions had eased and a couple of brothers returned for the night. There is still quite a bit of smoke around the area.

Wilton residents have stayed at the retreat centre and monitored conditions in their area.

Women's wellbeing weekend in the Blue Mountains, Australia
23 October 2013
A group of 13 enthusiastic women attended a women's wellbeing weekend at the Blue Mountains retreat centre near Sydney, Australia from 18-20 Oct 2013. Bookings for the retreat were more than 30 but many chose not to attend due to bushfires burning in other areas of the Blue Mountains.
The richly varied program included meditation, a session on diet by naturopath Kay Ridgway, dance with Sr Trish, an introduction to the power of silence with Sr Sally and hatha yoga stretching. On Saturday afternoon participants had fun doing a creative activity on the theme of self-nurturing, making decorations out of neckties and other materials.
On Sunday morning Sr Gabrielle gave a session on True Communication exploring the many facets of communication which participants brainstormed e.g.; song, dance, telepathy, talking, body language, sms, braille, meditation and silence. Sr Gabrielle discussed how despite the many methods we use to communicate, authentic communication happens when we connect our own head and heart which allows a deeper spiritual connection with each other.
At the same time another small retreat was run on the 'Masters Course' for people who have completed the Foundation Course in Raja Yoga. The two retreat groups met together at meal times and shared a silent dinner on Saturday night.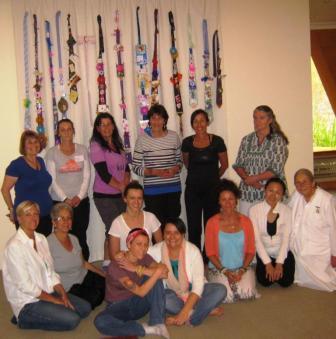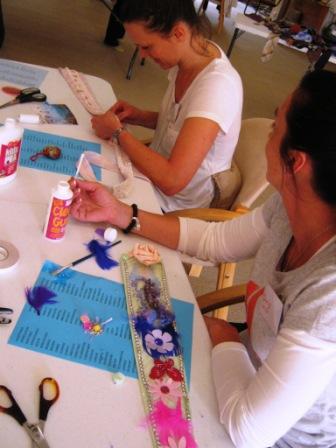 Huntingdale Class Location, Perth, Western Australia Celebrates Third Anniversary
15 October 2013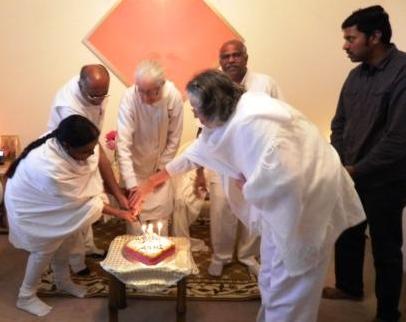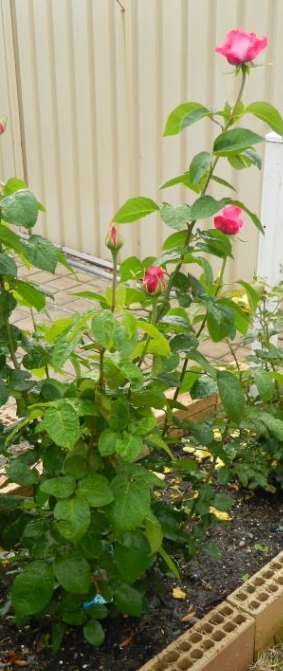 On Saturday 12 Oct 2013 a special celebration took place at Brs Subra and Rajen's class location for the third anniversary of the purchase of their home for spiritual community service. New students are being attracted and meditation classes are offered in English and Tamil languages.
The celebration morning commenced with meditation, spiritual class, cake cutting and gift giving followed by a sumptuous breakfast prepared by Subra and Rajen.
One of the features of the celebratory morning was a tour of their newly renovated garden with the help of Br George from the Gold Coast, Queensland. The planting of vegetables will enable them to be nutritionally sustained and enjoy a variety of roses from the newly planted rose bushes.
The two brothers migrated to Australia from Malaysia where they also ran Raja Yoga meditation classes from their home. Subra has resided in Brahma Kumaris' Centres in Melbourne, Brisbane and Adelaide. When his brother Rajen decided to join him in Australia they purchased a property and settled in the Perth suburb of Huntingdale which is approximately ½ hr from the Main Centre in Shenton Park.
Subra works full-time as an engineer whilst Rajen, who previously worked in banking, has been studying Human Resources Management to assist in better work opportunities.
Sr Bhavana from New Zealand viewed their property before purchase and Br Charlie Hogg, Brahma Kumaris Australian Director, inaugurated it during one of his yearly visits to Perth.
The brothers have had the opportunity to facilitate talks and develop a relationship with the organisers of the Perth Bala Murugan Temple in Mandogalup with BK Sr Vedanti from Kenya as one of the guest speakers. They have also conducted exhibition stalls on various Hindu festival occasions. One of the special services they offer is to organise spiritual gatherings for male students of Raja Yoga, giving them the opportunity to share together on a personal spiritual level.
Sr Carolyn, coordinator of the Main Centre, congratulated Subra and Rajen and said, "We wish the Huntingdale brothers all the best for their ongoing service to their local community."

BK Centre in Adelaide
12 October, 2013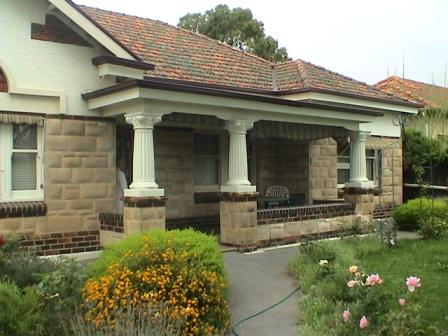 Charlie Hogg, National Coordinator of Brahma Kumaris Australia visited Adelaide, Australia, from 21 to 23 Sept 2013 and participated in two programs for the general public.
On the evening of Saturday 21 Sept local BKs had organised a program at the Unitarian Church of South Australia to celebrate the annual UN International Day of Peace. Charlie presented the main topic of "Overcoming Over-Thinking" to a group of 40 people, which consisted of a mixed group of experienced meditators and newcomers. Professional musician Samantha White, who recently released a new CD 'Grace Under Pressure', contributed some of her piano arrangements to the opening of the event.
On Sunday 22 Sept the Multifaith Association of South Australia held their 4th annual Interfaith Symposium at the University of South Australia. Fourteen speakers had been invited from a variety of faith backgrounds to speak on numerous topics. Charlie presented the opening address on the theme "Unity and Diversity" with great enthusiasm and wisdom. Charlie also spoke as part of a panel interview with local faith leaders Venerable Thubten Donrub, resident teacher at Buddha House and Rob MacPherson, Associate Minister from the Unitarian Church of South Australia.
BKs have had a centre in Adelaide since around 1980 and have regularly been involved in interfaith activities. Adelaide, the capital city of South Australia sometimes called the 'city of churches', is Australia's fifth largest city with a population of around 1.4 million people. South Australia was settled as a British colony in the 1830s. Its founders promoted and encouraged religious tolerance which is reflected in the diversity of faiths practiced today.

Br Jagdish and Sr Pushpa visit Fiji
6 October 2013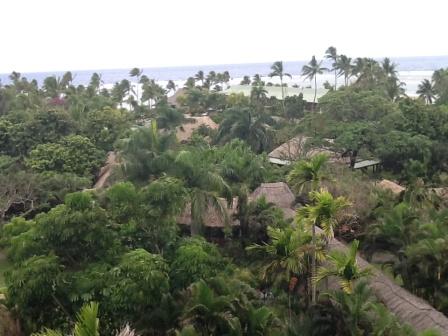 Br Jagdish and Sr Pushpa Raniga visited the Fijian Islands early in October 2013 for a holiday and as they enjoyed the beauty of the islands Br Jagdish gave two Positive Thinking presentations, two radio interviews and met with local BKs from Suva and Nausori. Br Jagdish said, "As usual we thought we were going for a holiday but in a very nice way we were kept busy". The Ranigas are originally from Fiji and first came across the Brahma Kumaris there approx. 28 years ago. They have lived in Sydney, Australia for approx. 25 years.
In the town of Nadi there was a Positive Thinking program in the South Pacific Recording company's office attended by 10 business men and women. Another program was organised in the evening by the owner of one of the main hardware companies for his employees. The owner, who is also the president of Fiji Football Association, organised the Positive Thinking program in the conference hall in their stadium in a very professional manner with a big screen and data projector. Sixty people attended including an Australian Sports Coach.
In the Fijian Capital of Suva Jagdish and Pushpa received a warm welcome by local BKs and gave a class. Br Jagdish spoke on two radio programs. In the town of Nausori they were also well looked after by local BKs and had classes, meals and picnics together. Their plan had been to stay for three days in Suva and Nausori but their visit extended to six days.
Finally they managed to leave for Yasawa Island, a very beautiful island with aqua coloured ocean waters. This is near one of the locations where Brooke Shields' 1980 movie 'The Blue Lagoon' was filmed. "The natural beauty of the islands and ocean explains why movie makers love the place. Surprisingly, in the island resort too there were yoga classes and meditation with a little statue of Buddha in a secluded beautiful hut surrounded by tropical forest with ocean views", said Br Jagdish.

New Song by Japanese music group Joy2
2 October 2013
The new Joy2 song was originally written by Georgina Angsanto in the Philippines for a project called "Pause Now Peace Now". Japanese BKs decided they would like to do a Japanese language version of it. When Sam McNally was in Tokyo recently he re-worked the basic track (sans vocals) with new, Japanese language vocals. Sam added some musical parts and re-mixed it in Sydney. It's a fun, light hearted song.
The YouTube link is http://youtu.be/rMJ-AWQutm4
Joy2 (pronounced "Joy Joy") is a unique Japanese music group that has been recording and performing for 8 years. It is led by Yuko Takizawa who sings and writes beautiful melodies. Etsuko sings beautiful harmonies with Kaz. Joy2 is part "barber shop harmony", part Manhattan Transfer and part.... other things. The lyrics are in Japanese or English. Australian keyboardist/producer, Sam McNally, co-writes and arranges/produces the material.
The music of Joy2 reflects feelings of happiness, love and joy. Joy2 is also funny, a bit theatrical and wants to help the world feel better through its music. In Fukushima on 1-2 Sept 2013, Joy2 gave a concert a dance performance at temporary housing for victims of radiation.
You can hear several Joy2 songs at http://www.reverbnation.com/joy2japan. There are two other YouTube videos produced the same way as Pause Now Peace Now, of Joy2 original songs from the CDs "Healing Voice" 2008 and "Gratitude" 2011: "Karu Ku" at http://www.youtube.com/watch?v=QtvJz3vEg2M and "E Ike Nui Oe No" at http://www.youtube.com/watch?v=T9UKFl2QLi4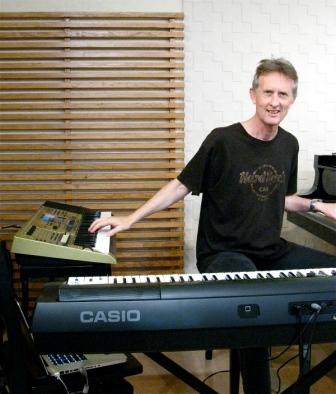 Contact:
bk-yuko@mug.biglobe.ne.jp
sam@sammcnally.com
http://www.reverbnation.com/joy2japan

Br Stephen Berkeley returns to India
October 2013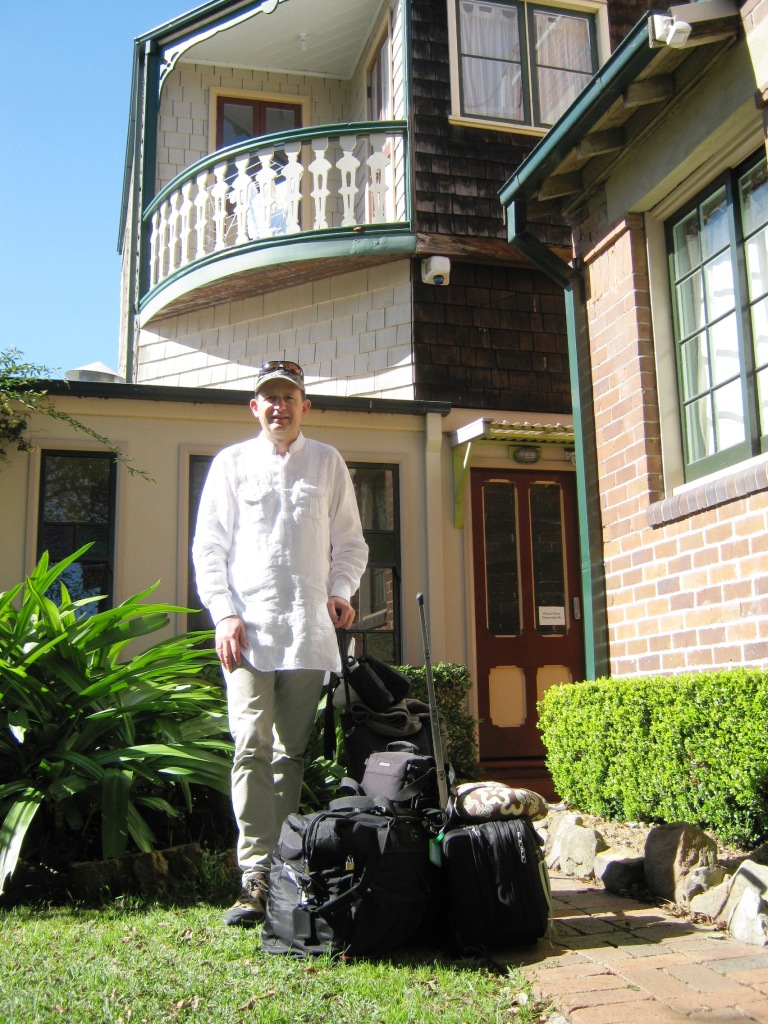 Br Stephen artfully packed his belongings into 30kg of luggage to return to India after 15 months in his native country of Australia where he went for medical treatment and a break from India.

Before that Stephen had lived in Mount Abu for six years, working closely with Dr Pratap Midha in the field of organisational development for the Global Hospital and Research Centre (http://www.ghrc-abu.com). Stephen first came to the Brahma Kumaris in Newcastle, Australia, in 1990 and with a Degree in Hospital Administration he has worked as a hospital administrator for 27 years.

Whilst in Australia Stephen was based at the BK retreat centre in the Blue Mountains and used his time in a worthwhile way by conducting retreats at the two retreat centres near Sydney and one near Melbourne. One retreat was for sports people with Srs Olivia and Angie. At Wilton he co-facilitated a "Lifting Your Spirits" retreat for health professionals with Sr Dr Raksha from South Africa and two retreats on "Turning the Ordinary Into Extraordinary" with Sr Seka. Stephen also visited Hobart, Tasmania with Sr Gina to deliver a program for health professionals.

In the Blue Mountains Stephen helped in the dining room and kitchen. He regularly visited Ashfield centre in Sydney where he also gave much appreciated practical help such as tidying the garden shed, watering the garden and helping the Ashfield sisters to purchase a new car. Stephen used his project management skills in a successful campaign to the Blue Mountains Council to have the road to the retreat centre in Leura sealed. Previously the unsealed road had a lot of dust and potholes that were difficult to drive on, causing damage to vehicles after long term use. The retreat centre had been requesting the Council to seal the road for the last ten years.

Stephen had an opportunity to spend time with his family and friends in Brisbane, attending a family reunion and his 30 year school reunion at Villanova College where he met up with many old friends.

Stephen and Br Dennis from Newcastle went on a ten day road trip in New South Wales (NSW) to visit the Aravali Meditation Sanctuary at Glen Elgin (http://aravalimeditation.org/#) and go hiking and camping in some of the beautiful national parks of NSW.

Stephen has received a clean bill of health and his medical specialist said he was a model patient as his medication had little side effects due to a lifestyle of meditation and vegetarian diet. She came to the Ashfield BK centre to learn about meditation and is interested in conducting studies on the effect of meditation in the treatment of other patients.

"It has been an amazing time of healing, fun and friendship," Stephen said. "Going through pain has taught me a lot about empathy. I really appreciate the care that I received. I got to know people a lot better and am going back to India with a treasure trove of love."



Sr Bhavana's visit to Australia
28 September 2013
BK Sr Bhavana, National Coordinator of Brahma Kumaris in New Zealand, visited Sydney and Canberra to conduct a BK retreat in the Hindi language, give several talks in Sydney and a weekend of programs in Canberra, the Capital city of Australia.
Sr Bhavana arrived in Sydney on Friday night 6 Sept. with five BK sisters from Wellington, New Zealand and Br Charlie drove them all to the Blue Mountains Retreat Centre at Leura. For the Hindi language retreat there were 70 BKs, including 30 who had travelled interstate from Melbourne. Many of the Melbourne BKs were members of two families who have been studying with the Brahma Kumaris for less than a year. After the retreat finished on Sunday at lunchtime Sr Bhavana stayed at the retreat centre on Sunday night with the five New Zealand visitors, who stayed until Thursday and did some sightseeing in the Blue Mountains and Sydney.
On Monday Br Rod drove Sr Bhavana to Newcastle centre, 150kms north of Sydney, where she gave class for approx. 20 people on "Making Choices and Letting Go". On Tuesday morning she returned to Sydney give a talk at Lidcombe Community Centre from 12-1pm on "How to Discern and Decide". It was attended by 27 people, mostly the BK Tamil speaking group. On Tuesday night Sr Bhavana gave class at Ashfield centre for 24 people on "Making Wise Choices" and on Wednesday at Pennant Hills, a class location in a northern suburb of Sydney, for 16 people. The Pennant Hills class topic was "How to Discern and Decide", which proved to be a popular theme for her visit.
Thursday night Sr Bhavana went to Sr Indu and Br Ramesh's house in Blacktown, a north-western suburb of Sydney with a high concentration of Indian population. She gave a talk for 35-40 BKs and friends including a group from the nearby Toongabbie class location. One of the audience was Indu and Ramesh's landlord. He saw that their home was too small for the gathering and offered them a bigger house in the same suburb for similar rent. They will move there by the end of September. Indu and Ramesh came from New Zealand to Sydney after their home was destroyed in the Christchurch earthquake of Feb 2011.
Early Friday morning Sr Bhavana went by train approx. 280km to Canberra. Travelling light in mind and body, she was even able to send her suitcase in advance with a BK who commutes each week, living in Canberra and working in Sydney. As usual Sr Bhavana was an easy and low maintenance guest. On one day she thoughtfully went shopping to buy the Wellington sisters some candles they had liked in Leura.
Sr Panna from Canberra said, "Sr Bhavana's program in Canberra from 12-15 Sept. went very well. We had Rakhi at the Centre, a program at the temple, a workshop at the Centre and for the first time, a very well attended program in North Canberra at a community centre. Sr Bhavana also did classes for BKs on Saturday and Sunday in her typical light hearted style which were very well attended and appreciated."

Br Viswanathan and Sr Lakshmi in Sri Lanka
29 September 2013
Br Vishwanathan and Sr Lakshmi from Hydrabad, India, visited Sri Lanka for a service tour of several cities from 5 to 16 Sept 2013. Aged mid-late 60s and very energetic, the a couple became BKs 17 years ago. Br Vishwanathan is the Managing Director of Shabari Packaging Industries in Hydrabad. Sr Lakshmi worked as a high school teacher for 25 years and is now the administrative director of her own company and likes to sing spiritual songs. They are both fluent in English, Hindi, Telugu and Tamil languages.
They first went to Sri Lanka nine years ago. In June 2012 while in Madhuban, Dadi Janki requested that they visit again. This unique couple have become very well adjusted in their senior years to following Brahmin principles, taking inspirations from the Dadis and sharing their experiences of a balance of lokik (worldly) and alokik (spiritual) responsibilities with BKs worldwide. Their key aim in visiting Sri Lanka was to lead by being an example for all and especially to inspire elderly couples.
Colombo
On the afternoon of 5 Sept Br Vishwanathan and Sr Lakshmi arrived in Sri Lanka and were received by Br Ganesh, Dr Mohan and Dr Viji at the airport. In the evening they shared their experiences with 30 family members of Wattala BK centre. On the morning of 6 Sept they went to Kotahena centre. Sr Lakshmi took class for 35 mothers on "Balancing Spiritual Life and Family Life" in which she shared many practical aspects of how to apply spirituality in household events. In the evening Br Vishwanathan shared on "Sustaining Happy Relationships" with 70 Kotahena BKs. He told his story of being a successful businessman by balancing lokik and alokik life. At the end of the evening everyone had a powerful, silent meditation experience.
Kandy
On 7 Sept they went to Kandy centre and met the BK family. There they also shared many personal experiences of balancing family life, professional life and spiritual life. That evening there was a program at Inner Space for 60 guests. Br Vishwanathan spoke on "Maintaining Inner Calm in Turbulent Times". At the same time Sr Lakshmi had program at Jothy Bhavan for 100 participants. The next day at Jothy Bhavan they conducted a program together for 120 people on "How to Excel in Business".
Batticaloa
On 9 Sept, in Batticaloa centre, there was a program on "Maintaining Inner Calm in Turbulent Times" for 250 school students from Manmunai West Education Division. Sr Lakshmi shared her spiritual experiences followed by Br Vishwhanathan.
Sr Lakshmi conducted a program on the same topic for 45 staff of a nursing school and teaching hospital of Batticaloa. That evening Br Vishwanathan also conducted the same program in the College of Education, Thalankudah, for 230 students while Sr Lakshmi gave class for 45 BK mothers in Batticaloa BK centre.
On the morning of 10 Sept Br Vishwanathan went to Eravur centre for class with 45 BKs and Sr Lakshmi went to Kokkadichcholai centre and gave class for 35 BKs.
Trinco
On the evening of 10 Sept, in Trincomalee, Br Vishwanathan had a progam for 40 people at an urban council on "Professional Excellence with Spiritual Wisdom" while Sr Lakshmi conducted a program for 150 Vivekananda School prefects and teachers on "How To Progress To Achieve Success In Life".
The next morning they shared experiences with 30 BKs after morning class and Sr Lakshmi went to the Aryur Veda Medical University to give a talk for 200 people. She then had a program at provincial council for 80 people while Br Vishwanathan had program at a Divisional Secretary's office for 70 participants.
Vavuniya
On 11 Sept they went to Vavuniya and in the evening met the BK family and shared experiences. Br Vishwanathan conducted programs at the General Hospital for 70 staff on "Maintaining Inner Calm in Turbulent Times" and at the BK centre for 60 members of the public on the same topic. He also held a program at an educational college on "How to Progress to Achieve Success in Life" attended by 350 people. Sr Lakshmi conducted programs at three schools and altogether around 2,200 students participated.
Jaffna
On 13 Sept in the morning Br Vishwanathan and Sr Lakshmi arrived in Jaffna, in the north of Sri Lanka. On the way from Vavuniya to the main BK centre in Jaffna they gave a class together for BK elders at Kaithady Govt. elders' home. Later they went sightseeing in the town of Jaffna. In the evening a BK class and Q&A session was held.
Colombo
On 14 Sept in the evening there was a public program at Negombo centre in Colombo. Br Vishwanathan spoke to 40 participants on "Tension Free Life". After morning class on 15 Sept Br Vishwanathan and Sr Lakshmi shared their Sri Lankan tour experiences with the BK family at the main centre in Dehiwela. Later Sr Lakshmi shared on "Spirituality and Happy Living" with the Dehiwela BK family and at the same time Br Vishwanathan had a program with the BK business community on "Facing Challenges In Businesses Life" at Kotahena Centre for approx. 25 people. In the evening they had a program for BK couples at Wattala centre on "Spiritual Wisdom in Family Life" enjoyed by 30 couples. All the couples had a wonderful time getting along and receiving tips and Dadi Janki's message for couples.
During their tour Br Vishwanathan and Sr Lakshmi shared many personal experiences of balancing family life, professional life and spiritual life. Sr Lakshmi's sessions were very simple and useful for the application of spirituality in to day to day life. On the morning of 16 Sept the visitors were given a fond farewell by the Wattala BK family and flew back to Hydrabad.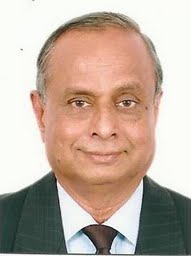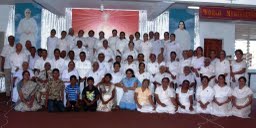 Sr Shivani, Br Suresh Oberoi and Didi Nirmala empower Singapore
28 September 2013
In August 2013, as all Singaporeans were jubilantly commemorating the 48th year of independence of the Lion City, Singapore BKs were enjoying a double celebration as 3 distinguished visitors graced their shores from 27 Aug to 3 Sep.
Sr Shivani and Br Suresh Oberoi
The much anticipated visit of Sr Shivani and Br Suresh Oberoi culminated in two very successful programs that were organized for the Singapore public. On 27 Aug, Sr Shivani addressed a 2,700 strong crowd at the Singapore Expo Hall on the topic "Being Happy, No Matter What." The venue itself was changed once and modified twice to accommodate the rapidly growing response to the program, attesting to Sr Shivani's vast appeal in Singapore.
Singapore BKs had worked hard to ensure the entire program went smoothly. Each participant was made to feel special from the start when they each received a goody bag with a gift book, a personal blessing card (positive message) and toli (a sweet).
Sr Shivani's calm presence and clear voice resonated throughout the hall, urging each participant to change the way they responded to challenges and check that they were not disturbed due to any circumstances. The session ended with an exceptionally powerful meditation which filled the near-capacity hall with the vibrations of deep peace and silence.
On 29 Aug Sr Shivani shared valuable tips on how to move "From Expectations to Acceptance" at the Shine Auditorium. Her main message to the participants was that whatever is one's action, so will be the energy that he/she receives in return. If we want to effect a change, we have to go back to ourselves, not blame God or anyone else for the situation we find ourselves in.
When Br Suresh was called upon to share his experiences, he revealed that a phrase he held close to his heart had seen him through some trying times, "Love me the most when I deserve the least". He candidly told the audience that before learning Raja Yoga meditation, he had found himself losing control and becoming weak through alcohol abuse, expectations and arrogance. With his distinctive blend of self-depreciating humour and a profound grasp of the spiritual laws that govern life, Br Suresh both entertained and instructed the participants, giving them the understanding of how through his connection with the Supreme Being, he learnt how to empower himself and take charge of his life.
On 28 Aug, an informal programme organized at the private residence of Mr & Mrs Bhojraj, as well as the session organized at the Traders' Hotel for corporate personnel, was very well received.
The Singapore BK family enjoyed quality time with both Sr Shivani and Br Suresh on Thursday morning with a belated welcome celebration followed by a warm personal sharing by both guests.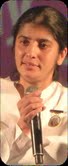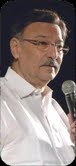 Didi Nirmala
As Singapore BKs bade farewell to Sr Shivani and Br Suresh, they prepared to welcome yet another distinguished guest – Didi Nirmala. It was indeed a pleasure to have her easy yet powerful company over the weekend for a belated Raksha Bandhan celebration. On Sunday 1 Sep, more than 160 BKs had their Rakhi tied at the Peace Hall. The beautifully lit hall with its deeply spiritual vibrations enabled each BK to feel that Baba was personally pledging them His love and protection.
As a follow-up to Sis Shivani's visit, there was a talk by Didi entitled "Cool Head and Warm Heart" at the Excelsior Hotel. Didi succinctly explained to the audience of approx. 250 people how not to be 'hot headed' but to develop a cool and stable mind while transforming a 'cold' heart to one filled with the warmth of love and good wishes. On 3 Sep, Didi, a tireless server, was sent off with a lot of gratitude & affection!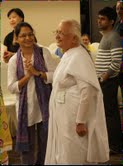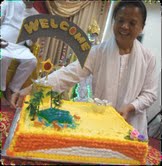 Br Charlie's visit to Perth, Western Australia
27 September 2013
Thursday 12 to Sunday 15 Sept 2013 the Perth BK family welcomed the visit of Br Charlie, who conducted a public program in Perth, a class in the centre and programs in two class locations which are approx. 30 minutes' drive from the main centre. He was the guest of honour for the 10th anniversary celebrations of the Lighthouse class location in Padbury.
Br Charlie busily visits the BK family around the globe and in his role as National Coordinator of Brahma Kumaris Australia he visits Perth once per year, his last visit being in August 2012. The city of Perth on the West coast of Australia is 2511 miles (4041 kms) driving distance from Sydney (approx. three days) or five hours flight from the BK centres on the East coast. There are two BK centres in Perth and four class locations.
Br Charlie's visit was multi-purpose; new students were sustained with classes, regular BK students had the opportunity to meet with him personally and teachers were able to clarify administrative questions and enjoy his pleasant, spiritual company.
Thursday evening there was a class at Shenton Park BK centre for 20 people on "Becoming Whole and Complete". Friday 13th evening there was a public talk at Shenton Park Community Centre for 75 people on the topic "Positive Relationships". On Saturday 14th there was a lunch-time talk at Huntingdale class location for a small but enthusiastic gathering on "Meditation & Well-Being". Charlie shared, "give love and respect to receive love and respect; that is the ancient law of the universe."
On Saturday evening Charlie led cake-cutting and candle-lighting at 'Lighthouse', Padbury class location's 10 years of service celebration. In spite of a wild, windy and stormy evening the program carried on in a securely fixed outdoor pavilion cosily kept warm with the last-minute purchase of a gas heater. There was live music, gifts, visuals of the past 10 years' activities and a delicious supper. Lighthouse BKs were congratulated for the evening's event and their never-ending enthusiasm.
Br Charlie met the combined BK gathering on Sunday morning and departed Sunday night on a midnight flight to Melbourne. Everyone felt uplifted by Charlie's practical spiritual experiences and happy personality and look forward to his visit in 2014.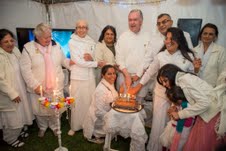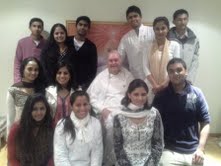 Malaysian National Kumaris Retreat
27 September 2013
"Explore – Experience – Express (New Horizons of Purity in Relationships)"
Friday 13 to Monday 16 September 2013. Harmony House, Bangsar, Kuala Lumpur
The National Kumaris Retreat was jointly organized by kumaris from the Tamil Service Sector Committee, English Service Sector Committee and Chinese Service Sector Committee. The aim of the retreat was to explore, experience and express new horizons of purity in relationships. Sixty five kumaris from all over Malaysia, Sr Sujata and Sr Roopa from India participated in this retreat.
The retreat was filled with activities designed to give maximum benefit through:
self-exploration questionnaires

time for reflection

panel discussion for exploring the depth of purity in relationships

creative workshops

experiential sessions
In addition, there were classes by senior teachers on maryadas, principles, manners and purity in relationships. Kumaris gave a thumbs up for the classes as they had a deeper understanding about purity in relationships.
Participants enjoyed the "Kumaris Night". They had a lot of fun and joy watching fellow kumaris showing their talents in a creative way, injecting newness into their performance. After the talent show, kumaris danced with lanterns. It was a beautiful scene when the lanterns were ignited in darkness. Based on the feedback received from the participants, all were positive about their experiences in this retreat. They felt this retreat was very well structured, experiential, interactive and entertaining.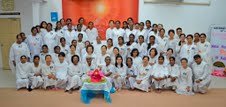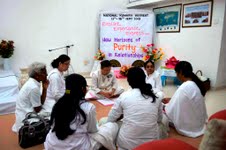 Stall in hospital gounds, Sydney, Australia
23 September 2013
Over two weekends in Sep 2013 BKs joined the Wistaria festival in western Sydney with a stall, giving out pamphlets and selling literature.
The festival is held in the beautiful garden grounds of Cumberland Hospital. It is an annual fundraising event for the hospital with an art exhibition, entertainment, stalls and activities. Sunny days and flowers in bloom added to the beauty and relaxed atmosphere of the event. Festival organisers found out by chance that the popular gardens are 101 years old and belatedly planted a new wistaria to commemorate their centenary year.
BKs have been holding a stall at the festival for 10 years, driven by the enthusiasm of Sr Damyanti. She works as a nurse in a nearby hospital where she has also organised a few talks for visiting BK speakers such as Dr Roger Cole and Didi Dr Nirmala.


Didi Nirmala's visit to Malaysia
20 September 2013

In just two weeks the flying visit of BK Didi Dr Nirmala, coordinator of Brahma Kumaris activities in the Asia Pacific region, spanned the length of Peninsula Malaysia from Johor Bahru in the south to Penang in the north and west to Kuching, Sarawak and Kota Kinabalu, Sabah on the island of Borneo. Didi visited six major cities, giving public talks, lectures, meeting contacts, IPs and VIPs, conducting classes and having personal meetings with BKs. The highlight of her visit was the National Centre Residents Retreat attended by approx. 70 centre residents from Malaysia, Singapore and India.
30 Aug: Johor Bharu (JB)
Johor Bharu was Didi's first stop. In the evening of 30 Aug, there was a Rakhi program for more than 45 contacts. Didi gave a class on the significance of tying rakhi. She explained about the bondage of love and protection between the Supreme Soul and souls. Those who attended appreciated her clear explanation of the significance of the program's symbols of the tilak, rakhi, blessing card and toli (sweet).
31 Aug: Johor Bharu
After morning class, Didi met all the kumaris (youths) and asked about their promises made for personal efforts. There was a Rakhi ceremony from 9:00am to 10.30am attended by approx. 65 BKs. Some Nepalese students took the opportunity to meet Didi for the first time.
At 11:00am 60 students from various centres went to JB's new centre in Taman Suria for an inauguration ceremony which began with lighting lamps and breaking coconuts to the tune of 'Om Shanti'. Didi shared various news items and explained how JB BKs could serve people around that area. She suggested having more yoga in order to give experiences to others.
3 Sep: Kuching, Sarawak
A team of committed and enthusiastic students worked within a short time frame of two weeks to organise a public program where Didi spoke on the theme "Meditation as Medication". Eighty-six people enjoyed Didi's talk and 11 signed up for the introductory Foundation Course.
4 Sep morning: Kuching, Sarawak
A "3 in 1" event took place in Br Fu Min's house; morning class, a Rakhi program and personal meetings with BK students. The session with Didi was a powerful and positive 'injection' for regular students.
4 Sep: Kota Kinabalu (KK), Sabah
A high-profile public program on the theme "Power of Women, Power of Peace" was held at the KK City Hall. A panel discussion was conducted with Didi Nirmala as the main panellist and other panellists such as Ms. Winnie Yee, President of Sabah Women's Action Resource (SAWO) and Ms. Hajah Baiyah Haji Awg Mahmun, Member of Sabah Women`s Advisory Council (SWAC), Deputy Chairperson for Gender Development Sub Committee. The panel discussion was moderated by Datuk Nancy Ho, Advisory Board Member of the City of Kota Kinabalu and President of Malaysian Pharmaceutical Society. The program was officiated by Y.B. Datuk Hjh Jainab Datuk Seri Panglima Hj. Ahmad Ayid (Sabah State Minister of Community Development & Consumer Affairs). Approx. 150 people from various women's NGOs registered under the Jabatan Hal Ehwal Wanita Sabah (JHEWA) and health colleges attended the program and took great insights from each panellist on how power of women links to peace. The program was attended by approx. 80% women and 20% men.
Didi shared how the Brahma Kumaris organization has been run by women since its establishment and women were always put in front by the founder of the organization Brahma Baba. This was done to increase the self-respect of women and uplift them especially as women in India in the 1930s were not treated equally as men. Didi also mentioned that it is very important to have respect between females and males in order to have good relationships. An exhibition was also held by the Blood Donation Drive, Sabah Art Gallery, CPR Demonstration and Women's Defence Tactics and Befrienders.

4 Sep, evening: Kota Kinabalu (KK), Sabah
A spiritual enlightenment class and rakhi program was attended by 15 contacts. Didi shared that rakhi is a bond of protection tied between each individual and God. She mentioned that in order to make real spiritual effort and experience attainment it is important to follow disciplines such as regular classes where we have good company that will help us to finish of the weakness within us.
5 – 8 Sep: National Centre Residents Retreat, Port Dickson
Sixty-three residents of BK Centres, Sub-centres and Gita Patshalas gathered at a modern coastal hotel called "Guest Hotel & Spa" in Port Dickson (about 1½ hours drive from Kuala Lumpur) for the Malaysian National Centre Residents Retreat with Didi Nirmala. The gathering was even more beautiful with participation from Centre residents from Singapore, Madhuban (Global Hospital, Mount Abu India) and South India. With the theme "My Stage, My Life", the Retreat focused on "The Self" on the first day, "Self and My Original Family" on the second day and "Service Sharing with our World Family" on the third day. The objectives of the retreat were: 1) 'putting my stage at the centre of my life', 2) strengthening the atmosphere of spirituality in BK centres, 3) creating and maintaining contentment in relationships and 4) clarifying issues and challenges. Everyone enjoyed the extended periods of meditation and sunset meditation at the seaside. Many issues and situations in centres were clarified during the open forums.
9 Sep: Penang
Didi arrived around lunchtime. In the afternoon there was a Hindi language talk for 17 ladies at Aruna and Doshi's residence on "Harmony in Families". At 7pm Didi inaugurated the new Penang centre, Oasis of Peace and shared on "Emotional Detachment". Around 80 people came for this event and enjoyed a sumptuous dinner.
The next morning after class, there was a Q&A session with regular students followed by a talk at 11am on "A Mental Diet for Better Health". Throughout the whole day there was heavy rain, however a dozen people still braved the weather to attend. Didi left for Ipoh after lunch. Three sisters from India, Meena (Global Hospital), Sujata from Manipal and Rupa also visited during this time.

10 Sep: Ipoh
On the way from Penang to KL, Didi stopped by at Ipoh centre for a Rakhi program and class with BKs and contacts.
11 Sep: Kuala Lumpur
Didi arrived in KL around noon and in the evening she conducted an interesting interactive session on "Being Obstacle Free and Problem Proof". She gave various examples of problems and challenges in health, wealth, conflicts in relationships etc. and asked the participants "If you were in those situations, how would you handle them?" Everyone enjoyed the discussion and learnt from the participant's candid responses and Didi's answers to those situations.
All in all, it was a very fruitful and rewarding visit for everyone. New students learnt from and were inspired by Didi's clear and practical classes while older BKs received sustenance and were refreshed.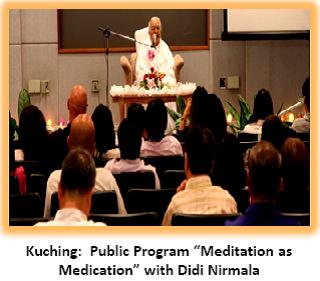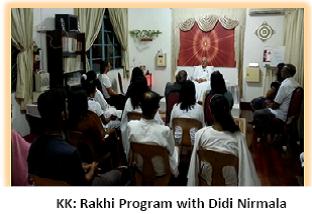 Peter Clark from Brisbane, Australia
5 September 2013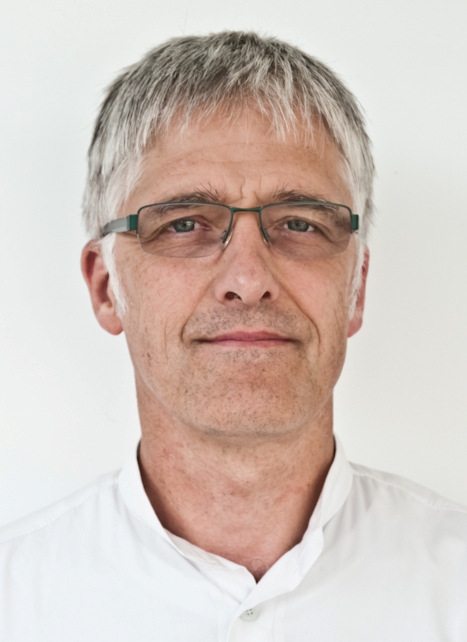 Br Peter Clark of Brisbane Centre, Australia, met with a motorcycle accident on 5 September 2013 due to a motorist suddenly attempting a U-turn in front of him. Peter collided with the car, fell to the ground and the the car ran over his chest. He suffered seven broken ribs, a dislocated shoulder and badly bruised lungs. He spent a couple of days in hospital and is expected to recover well. He's currently at the Brisbane centre and in good spirits.

Brisbane BKs organised themselves to help look after Peter. Br Stephen (usually in Global Hospital) flew from Sydney to Brisbane for a week to help out.

At the time that the accident happened, Br Lee was at Brisbane centre with some visiting Japanese BKs and phoned Peter on his mobile. A witness at the scene of the accident heard Peter's phone ringing and answered it, saying "your friend has just had an accident and is lying on the ground". So BKs knew about it immediately and were able to go to the hospital and see Peter.

Peter thanks everyone who has sent good wishes for his wellbeing and recovery.

Br Charlie in Thailand
28th August - 4th September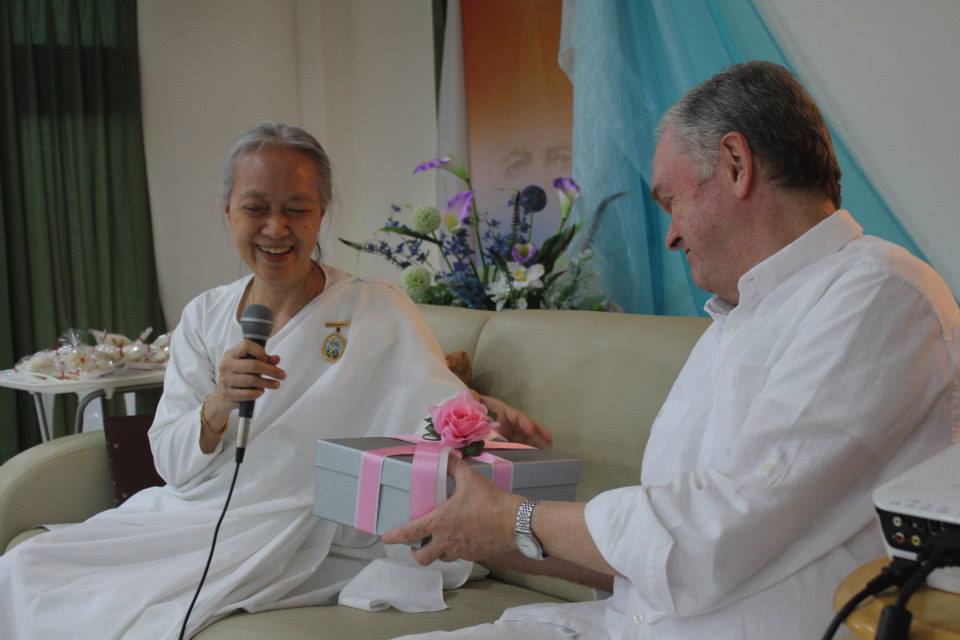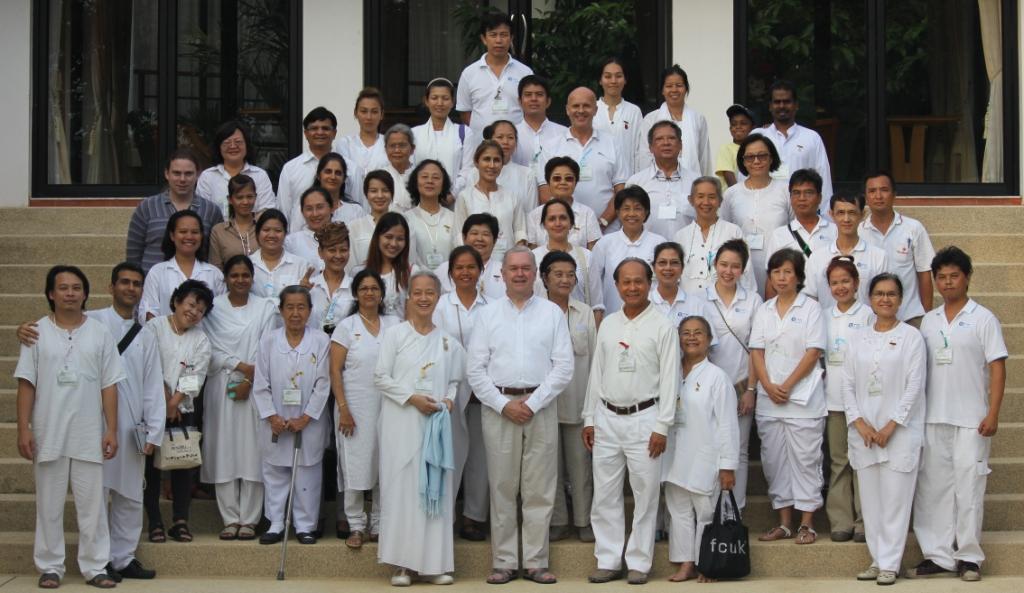 Br Charlie, National Coordinator of Brahma Kumaris Australia and based in Sydney, visited various BK centres in Bangkok, Thailand and delivered a weekend program for 70 people who were drawn to the theme "Inner Experience through Peace of Mind" from 31 Aug - 1 Sep 2013. A number of participants shared very special experiences.
For the weekend program BKs had secured the hire of two attached venues near Nonthaburi centre. The program started in main hall with a capacity of 150 seats for the first two morning sessions. Late in the afternoon due to electrical problems the event was moved next door to a small meeting room with 50 seats. Those who could not fit in the room had to listen outside via radio. However with a cosy atmosphere everyone enjoyed outdoor games, songs, dances and a picnic dinner. Every hour participants created an atmosphere of peace by having 'just-a-moment' silence breaks with the signal of a song to stop all movement and talking. There were a 'choose to be calm' banners posted around to create a cool blue coloured room reminding everyone of three principles: listening, connecting and empowering.
Some special guests attended the program for half a day to meet Br Charlie, share a meal and be interviewed for a future video clip relating to peace.
BKs made a special thank you card for Charlie filled with good wishes. Throughout the weekend he worked tirelessly to enable the participants to go beyond obstacles in their lives through four steps towards Peace of Mind.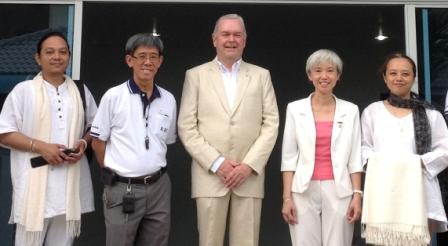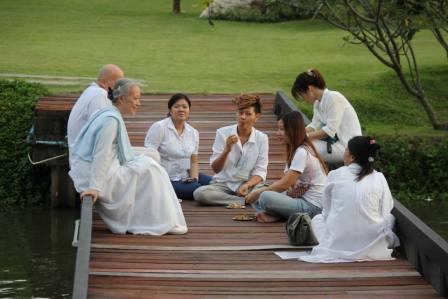 Some participants expressed their feelings at the end of the program and some shared their experiences via email:
Br Olav: "I found Charlie very clear, very sensible and very easy to understand. The best thing, I feel, is that here is somebody who is not just teaching but actually living the life."
Br Brett: "Thank you Br Charlie for the marvellous course. Your insights and teaching were inspirational and delivered in a lovely and friendly style. I enjoy taking a minute of silence every hour, on the hour, no matter what we happened to be doing. I learned more about positive thinking; going to sleep in a positive frame of mind so I wake up positive and refreshed, starting the day positively so that it continues positively and taking moments of silence throughout the day to remain refreshed. I am already trying to implement the things you said in my life and seeing the impact. Thank you very much and thank you to sister La and all the staff who made this wonderful weekend possible."
Br Allagesen: "First of all, congratulations on a very successful retreat and thanks to Br Charlie and all the Thailand BK brothers and sisters who made this retreat a memorable one. I was tired physically prior to the retreat but I've never felt better than I did throughout the two days. It was very informative and delivered so nicely that it kept everyone on their toes. For the first time, my whole family was here which was a challenge but gave us a new light of hope. Thank you for encouraging us."
Sr Vanaja: "Thank you from my heart for encouraging me to bring my family to the retreat and letting me manage everything in my own convenient way. It gave me courage to try something that I have never done before, so that I could gain benefit through a spiritual experience with a spiritual family. Even though my participation during the program was not for all the times scheduled, to be with a spiritual family still opened my mind so that I could bring peace into myself and share peace with others in the calm environment of the retreat grounds. Outdoor activities made everyone happy and indoor activities made everyone learn, experiment and experience peace. The Thai BKs' family feeling, care and love demonstrate a strong aim of bringing self-awareness and peace to Thailand."
Sr Atitaya (former University Instructor): "I am a scientist. This is the first time I've joined in this kind of seminar in a serious manner. I'm so impressed by the best lectures giving most impressive knowledge of how to connect with God, which I never knew about. Previously I was attached to many things which are nothing to do with me. Now I know myself. Thanks to the organiser and the whole team for working hard to give us this chance. I believe that our society will be better off for helping each other like this."
Father Toi (Retired Group Captain, No.1 Fighter Jet Pilot): "As a retired fighter jet pilot who was trained with the slogan 'Eagle eye, lion heart' no-one was higher than us, up in the sky. I would not miss any target using weapons in the war. When I came to Brahma Kumaris, I learnt that there is always someone higher than high, beyond the sky. In the first two lessons I started to change. From having the habit of making sudden decisions I became slower and calmer. By the time I finished the course, gaining more understanding from Thursday, Saturday and Sunday, my life totally changed - from being a big eagle, I became a chicken." He added happily at the retreat "I'm so surprised, I never knew about ego for over 60 years. No-one else can teach us more clearly than this."
Dr Sakol (well-known former medical doctor): "My impression is of an ordinary man communicating like a human being, dressing ordinarily but with merciful eyes and a subtle vibration. Just now I experienced stillness at the end of meditation. Usually my mind is wandering to the golf course or somewhere but when Br Charlie was sitting in meditation I felt a higher energy reaching me through him. I believe his personality matched what he preached. It was easy to understand and so simple. There was nothing contradictory."
Sr. Nuan (high ranking officer from a university): "I was looking forward to attending Br Charlie's session to get a clear message of how to understand myself. I don't believe in vision from any theory but real action through my own practice. Br Charlie gave me confidence in what I dream of or aim for. He only confirmed my experience."
Br Charlie adjusted the retreat schedule to finish two hours early so everyone could go home. For some that was to the centre 20 mins away where they enjoyed evening meditation and Charlie shared his experience. On Monday morning BKs shared early morning meditation and class.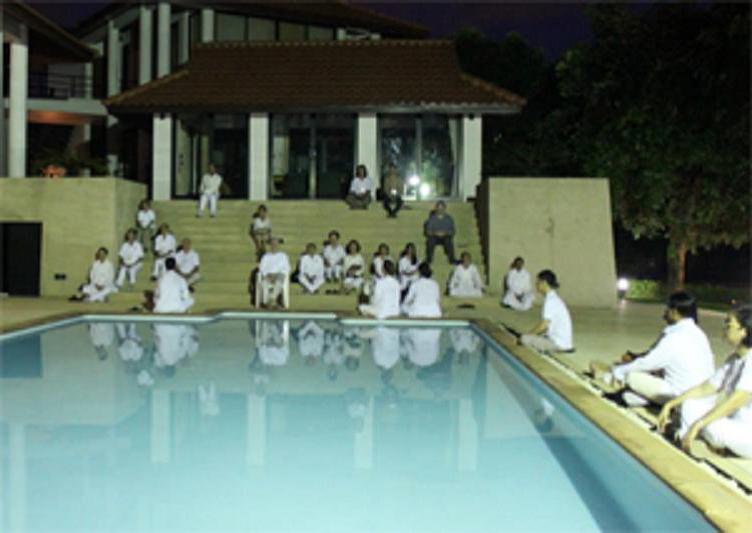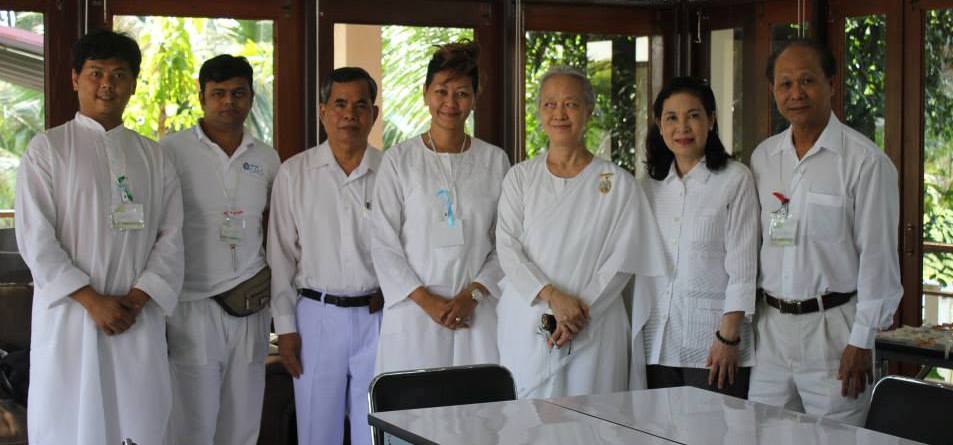 On 29 Aug Br Charlie had also conducted a seminar on "How to Tackle Fear and Anxiety".

Asha Didi Denpasar and Surabaya in Indonesia for Rakshabandhan
31st August 2013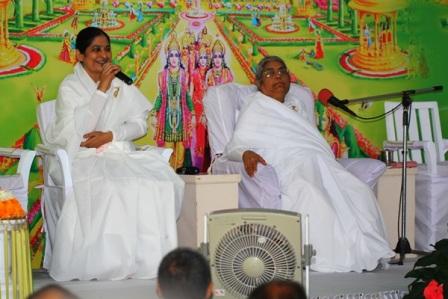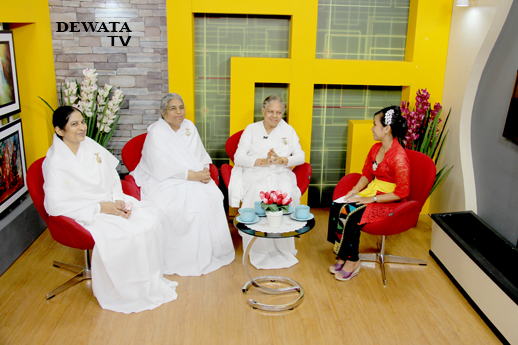 On Saturday 24 August 2013 the Denpasar BK family was delighted to welcome two special visitors from India, Asha Didi from Om Shanti Retreat Centre (ORC) in Delhi and BK Sr Radha from Lucknow. They came to celebrate Raksha Bandhan with BKs and friends in the two Indonesian cities of Denpasar on the island of Bali and Surabaya in East Java.
On Sunday 25 Aug, after morning class 200 BKs had rakhi tied by Asha Didi. Everyone experienced pure spiritual love and enjoyed the vibration of the centre. In the evening 120 contacts and children had rakhi tied.
During her visit Didi Asha recorded a 2 hour television program on the topic "Facing Problems in Modern Times."
On Wednesday 28 Aug in the morning there was class and a celebration for 'Krishna Janmashtami' (Krishna's birthday) with gaiety and dancing.
There was also a radio program for 1 hour on the topic "Swastika". The swastika symbol is an ancient Hindu symbol meant to signify good luck and prosperity. It also means to know and understand one's spiritual existence.
Asha Didi, Radhaben and Sr Janaki, coordinator of Denpasar and Surabaya centres, then travelled approx. 400km to Surabaya in East Java to meet the gathering there. That evening 35 contact souls had rakhi tied.
The next morning, Thursday 29 Aug, 35 BKs gathered for class, breakfast and rakhi tying.
That evening the visitors and Sr Janaki went back to Denpasar for evening class with 80 BKs. Everyone enjoyed the classes and company.
On the whole Raksha Bandhan was a memorable and happy experience for all filled with wonderful moments.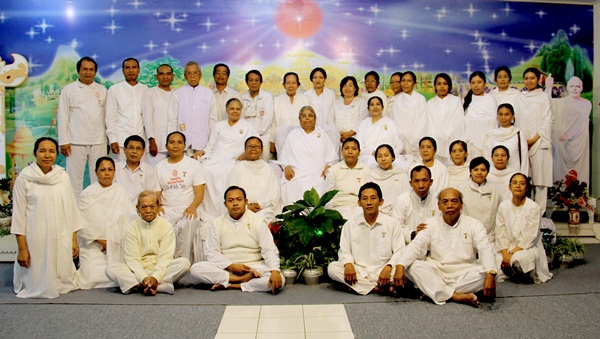 Visit of Didi Asha and Sr Radha to Phillipines
30 August to 5 September 2013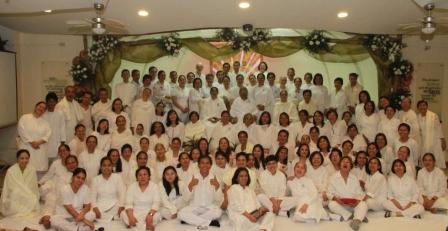 Raksha Bandhan Retreat with Didi Asha
The BK Philippine family held a national Raksha Bandhan retreat with Didi Asha, the coordinator of Om Shanti Retreat Centre, Delhi, India and Sister Radha at the Brahma Kumaris Retreat Center for Spiritual Learning at Tagaytay from 31 Aug to 1 Sep 2013.
Didi Asha helped prepare the consciousness of the family by sharing about the ancient rakhi festival's deeper meaning. Sr Asha shared how the thread is a symbol of the positivity and purity to liberate us from viciousness and negativity.
"Am I still restricted by bondages? Only when I'm free can I serve effectively," she shared, to help us reflect before the rakhi tying.
In another class, Sr Asha spoke of the role of Brahmins as the roots of the world tree. The roots of the tree send nourishment to all the leaves of the tree even as they remain unseen. She mentioned four things that are the 'job of Brahmins' in the world; 1)fill the self with virtues and powers, 2) have a stock of these so that you can give to everyone; 3) make the self powerfully happy and beyond the influence of suffering and 4)through our face and life we should show a picture of divinity.
Sr Radha, Didi Asha's companion from Lucknow Center in India, also shared a short class with the family. "Be the givers of happiness. The more we become givers, the more our sanskars match Baba's sanskars," she said.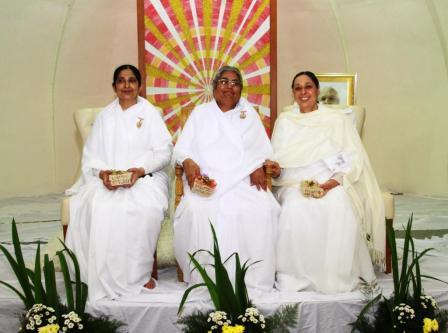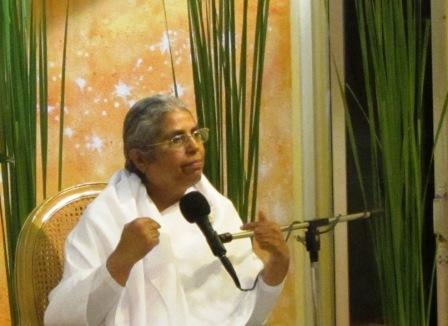 VIP Program with Didi Asha
September 4, 2013
"Inner Leadership" was the topic that Sr Asha took up in the program with IP and VIP contacts at BK Makati Center in Manila. Some of the participants were the CEO of Tiger Airways, former Miss Universe who now chairs Ballet Philippines, President and CEO Carn Abella of Ramon Magsaysay Award Foundation and anti-crime crusader Teresita Ang-See. Sr Asha brought to the fore the idea that inner leadership is all about valuing the non-material aspects of life: the values of peace, love, happiness and giving.
In a world that has given so much value to material things, one of the main qualities of a good leader is that he/she not simply looks outside but firstly inside, "looking at the self and giving attention to the self." Spending moments of quiet time during the day to meet oneself and nurture one's inner qualities is one practice that she shared to allow this inner nurturing to take place. "Just as you are able to fix appointments with others, you must first fix an appointment with yourself." This was where she mentioned the practice of "traffic control", pausing 5 times during the day to get to know and sustain one's inner virtues.
Sr Asha also highlighted that inner leadership lies in giving. "Give cooperation, love, happiness and these will return to you several times over. As you sow, so you reap." Besides this, detached involvement, she said, is another quality of the inner leader. "Do everything as a trustee. Take care of your property but don't own it. Keep sharing and giving."
She also mentioned the value of using the "SOS method" in managing the self. SOS stands for Stand back, Observe and Steer and is a method to manage one's thinking and decision-making. It is also a way to tap one's "intuitive leadership" which comes from a place of wisdom within.

Environment Wing Members Meet TV Garden Show Host
21 August 2013
Northern NSW, Australia: Keen gardeners and BK Environment Wing members BKs Sr Linda and Sr Jan of Gold Coast centre had a chance meeting with Costa Georgiadis, the host of ABC TV program Gardening Australia at Murwillumbah Fruit and Veg Markets. They had their photo taken and followed up by email with an invitation to the Green retreat at Leura Retreat Centre on 27-29 September and an invitation to see the permaculture garden at the BK centre in Brisbane.
Costa has been hosting the nationally popular TV program, which has been running for 24 years, since March 2012. The program gives practical garden advice and promotes environmentally friendly gardening.
Gold Coast BKs and helpers have done a lot of work on the Gold Coast centre's garden in the last 3 years. Transformation of the front and back gardens has taken place by taking the lawn out of the small front garden and reducing the lawn in the back garden to make a manageable, low maintenance, low cost and attractive peaceful garden.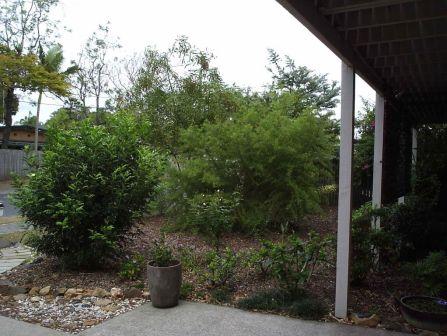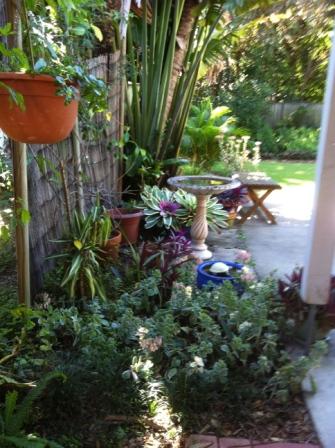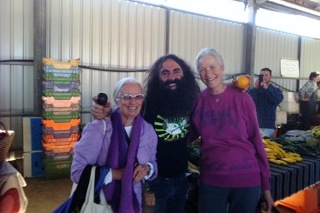 Sr Bhavana's Rakhi tour of Fiji
16 August 2013
Sr Bhavana from New Zealand visited each of the three BK centres in Fiji for rakhi. Her first stay was at Lautoka where BKs had organised various Rakhi programs at the centre including a program for VIPs. Another program was at Nadi near the airport and a BK family organised a gathering at the town of Nasese.
After Lautoka Sr Bhavana went east to Suva, the capital of Fiji, for six days. At the centre 70 people came to tie Rakhi followed by dinner.
Sr Bhavana had an interview with Shantidoot bhai, the editor of Fji Times which gave BKs very good coverage with photos and articles. Five radio stations also gave interviews on various topics.
The Ministry of Health invited Sr Bhavana to their office, where she gave a Positive Living seminar, explaining the importance of mental, spiritual and physical health.
A businessman, Bachubhai, organised a gathering of 60 IPs and VIPs at his office and Sr Bhavana presented a one hour Stress Free Life program. The wife of the President of Fiji attended and offered to organise a big program the next time Sr Bhavana visits Fiji. SrBhavana also gave talks at temples and visited some dignitaries to tie Rakhi.
In the town of Nausori there were a number of Rakhi programs including one at the centre followed by lunch.
On the last day of Sr Bhavana's visit there was a picnic for Suva and Nausori BKs at the seaside near Suva Point with fun and games.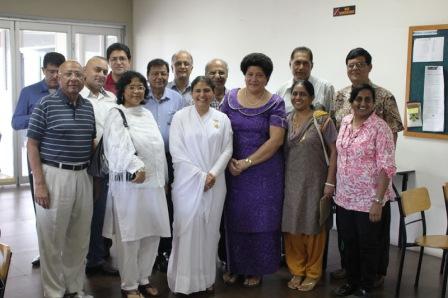 Didi Nirmala's visit to Thailand
9-14 August 2013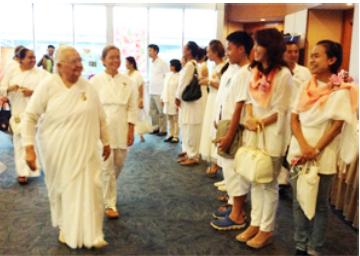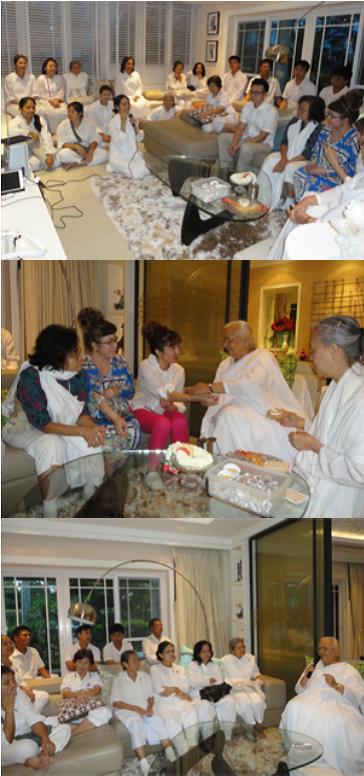 Celebrating Rakshabandhan as the link of love with God was Didi Nirmala's main purpose in tying rakhi at different centres in Bangkok metropolitan area from 9-14 August 2013. She also inaugurated a new class location, had meetings with BKs who had come from all over Thailand and spoke at a program on "Inner Peace Inner Beauty" alongside a group of models.
Didi Nirmala, coordinator of Brahma Kumaris' activities in the Asia Pacific region, arrived in Thailand on the evening of Friday 9 August and went to Sukumvit for the night to have class on the 10th morning there, where about 35 Hindi speaking souls heard class and news. Didi then visited a few sub-centres like Indraprasth and Happy Land and inaugurated a new class location. On Saturday night there was rakhi at Pinthu centre which is coordinated by Sr Jyoti. Sunday morning class was also at Pinthu with approx. 80 BKs and a further 40 evening class students and contacts for rakhi. At 10am there was Rakhi at New Lotus centre for 80 BKs and the Indian Ambassador who visited for one hour.

On Sunday evening Sr La had arranged a public program titled "Inner Peace Inner Beauty", inviting some beautiful models who come to the BK Centre and their friends. The program went from 3-7pm with a workshop, slideshow, virtue scopes and a talk.
The workshop 'Stop-Start' was conducted from 3-4pm for two groups; one in the foyer by Br Anil for English speakers and the other in the hall by Sr Tim, Sr Aui and Sr Prapa for over 50 Thai university students with sign language for deaf people.
From 4-5pm everyone mingled and had food and fun in the middle of the 'garden of virtues' in the foyer area. Sr Stop then led a group of models into the event in white dresses and without make-up. They greeted everyone in the light atmosphere of music, snacks and the snakes and ladders game. The working team were identified by cards of different virtues pinned on their blouses, signifying a variety of flowers spreading the fragrance of different types and colours. Sr Stop as the event MC interviewed some of them.

Dr Nirmala walked into the hall at 5pm to give a talk on Inner Peace Inner Beauty to over 100 participants. Three ladies from the beauty business spoke first with their inspirations. Sr Oak and Sr Stop introduced 'inner beauty' with a clear explanation of the inner self. Sr Alis spoke with confidence about 'a happy life with real beauty'.
Two young girls from Pattani have regular radio spots promoting peace on air in the south. Nine year old Sr Jenny was asked to sit on stage during meditation as the audience listened to her radio segment. She sat very still and peacefully.
Didi tied rakhi to over 20 special guests at the end of the program.
There was news of the event in Thai Rath newspaper and 7th TV Channel which support good and charitable acts.
Dr Warunyar, a well-known translator and author of "The Science of Wealth" and "The Millionaire Teaches Richness" shared her experience of attending the function:
"After returning from the Peace of Mind retreat in India in October 2012, I had a thought to organize a program to share the benefits I received with people, but I have not had the chance. On this occasion I participated in the activities outside the hall and the workshop was very good. I still keep thinking 'I have to carry those plans out. I must help in this work'. When I entered the hall, I saw Sr Phon and Br Chai working attentively; the tower of peace standing on the stage reminded me of the Tower of Peace in Madhuban (India) which gave me a lot of peaceful experiences; seeing two new sisters who just started learning but had the courage to say something good in a straightforward manner – all of these things reminded me of such a peaceful experience that I had at that time."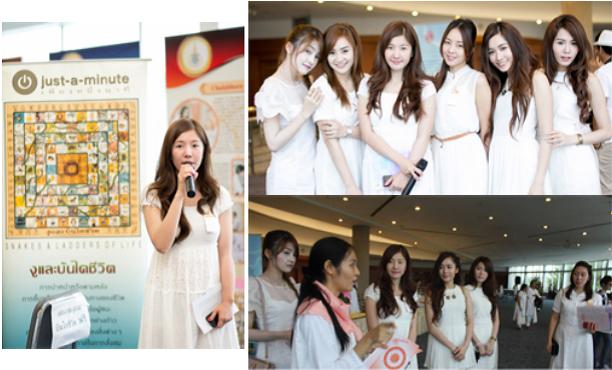 "In the program before and during meditation, blissful feelings emerged from the memory of deep peace, amidst the warm and safe atmosphere. I felt pulled to become light, peaceful, embraced in love and to spread that around. It seemed that Baba was telling me that the Father forgives you; keep radiating a positive current from the third eye outwards. With sincerity you then can create good karma at the present time."
Br Golf (Mez Sawangroj)
"I had a very wonderful meditative experience while playing music. It was the most peaceful I've ever felt in my 20 years of music performance. I felt confident and light; free from attachment to the sight and thoughts of the audience. Communication within the band was smooth. This was the result of practice with the Brahma Kumaris so I have the determination to share this knowledge with other people and my friends."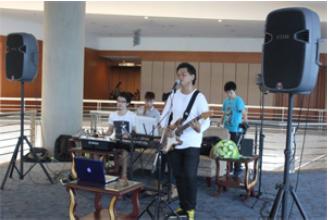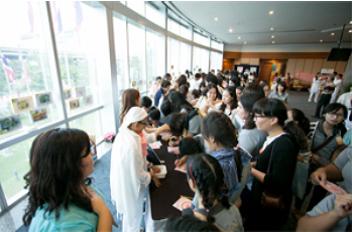 Monday 12 Aug was the Birthday of Her Majesty Queen Sirikit of Thailand and the country celebrated National Mother's Day.
In the morning there was Rakhi at Nonthaburi, the main BK centre. Most of the Indian BKs of Sukumvit and Loughburi joined that program of 70 BK students which also included two from Chiangmai and 13 from Pattani, an area in the south of Thailand which has experienced difficult situations of terrorism. The BKs from Pattani had made a lot effort to come to Bangkok for one day and one night. They were rewarded with beautiful experiences which they shared:
"I am glad that I came to meet the family, Sr La and Didi in the warm, close atmosphere",
"I feel very powerful",
"I feel happy and peaceful and understand many points more deeply",
"I feel fortunate and thankful to have participated in the program. This is worth having travelled to, really worthwhile",
"Faith makes everything easy",
"Courage ends fear" and
"Didi was an example of being a spiritual being at each moment, full of love and detached".
Sr Loom, the BK's legal consultant who is a law professor from Buriram city west of Bangkok, also came to meet Didi and the BK committees for the first time.
In the evening Didi joined a group of mothers at BK Sr Wallapha's residence in the Mantana residential area to celebrate Mother's Day with a Q&A session on the meaning of motherly love and a picnic. Sr Wallapha's family members had rakhi tied. Sr Wallapha felt that Didi represented the Supreme Mother who sustains children to enable them to follow the Supreme Father with respect and love.
Sr Prapa shared, "I experience pure motherly sustenance through Didi Dr Nirmala during her presence at Nonthaburi centre especially during early morning meditation and classes. I was given the opportunity to be involved in the program with Didi, Sr La and many others, through which I developed faith in Baba, myself and drama to a great extent. I learnt about mercy, accuracy, punctuality and tolerance because they were reflected by Didi and I aim to become an instrument to share those with others."
On Tuesday after morning class Didi gave a class for about 30 people at one of the Gita Pathshalas (BK class locations) where there were mostly Sikh BK students. Didi also visited two shops which were planning to commence classes. On Wednesday 14 Aug after morning class at the main centre in Bangkok, Didi went again to Sukumvit to meet Indian contacts and in the evening she left for Mumbai.

Sr Shivani and Suresh Oberoi in Malaysia
6 September 2013
The Brahma Kumaris (BKs) in Malaysia were very fortunate to have world renowned TV presenter BK Sr Shivani and famous film actor BK Br Suresh Oberoi visiting from India. They arrived on 30 August for a four day trip to Malaysia for the first time and were greeted at the airport by Sr Meera and a few other local BKs.
Three special events were organized in different venues, two in Kuala Lumpur and one in Penang, for Indian nationals and the Malaysian community in general. The first event, for Indian nationals, was held at Kalamandappam Hall, Brickfields, with the theme "From Expectations to Acceptance".
The second event was held at Wisma MCA, Kuala Lumpur where Sis Shivani spoke on "Feeling Great No Matter What".
The third program, where Sr Shivani spoke on "Healing Relationships", was organized by the BKs in Penang.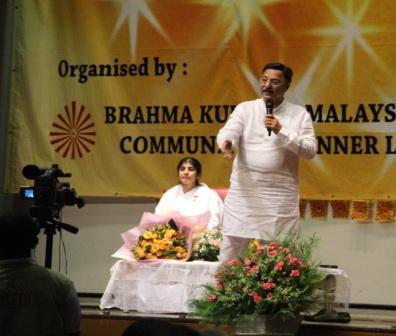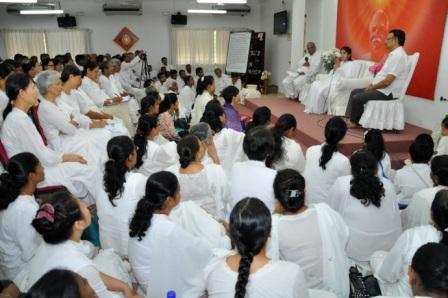 All the three public events were well attended by multinational and multi-racial people. Sr Shivani touched everyone's heart with her sweet, simple and logical explanation. The audience were satisfied as there was a message for each of them.
Sr Shivani's knowledge and reasoning was inspiring the audience to bring about the change in their mind-set. Br Suresh talked about being a living example of self-transformation for a better tomorrow. A combination of wisdom and humour encouraged the listeners to take the first step towards much awaited change.
Apart from the public events the local BKs also had the opportunity to listen to both Sr Shivani and Br Suresh. More than 300 BKs gathered together each day. Hearing the experiences of their spiritual journey, everyone felt that it is possible to practise spirituality in daily life in a natural way.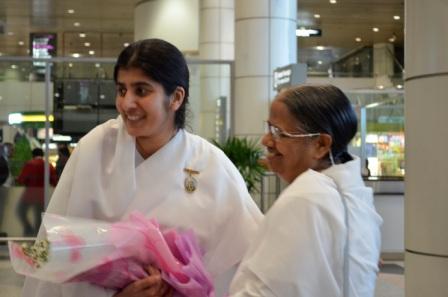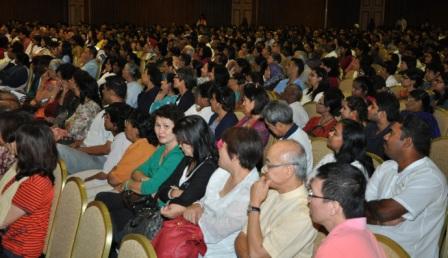 Sr Shivani and Suresh Oberoi in Denpasar - Bali, Indonesia
7 September
BKs hosted a public program with special guests BKs Sr Shivani and Br Suresh Oberoi, well known from the Awakening With Brahma Kumaris television and video series. The topic for the evening was, "Feeling Great, No Matter What". The program was held at Wiswa Sabha, a beautiful hall owned by the government of Bali. The capacity of the hall is 400, but 600 people were able to see the event when an extra screen was put up outside the hall and local BKs viewed the event from there.
When Sr Shivani spoke on how to forgive and forget for our own good, many people could not accept the idea that we should do good even to those who harm us. However Sr Shivani managed to convince the crowd that giving good wishes was the only and safe way to get out of the vicious cycle.
Br Suresh spoke on how he finally managed to conquer anger. His presentation was very humorous and he had the whole audience laughing.
In the morning Sr Shivani and Br Suresh had been given a warm welcome and shared their experiences with the Denpasar BKs. Sr Shivani talked about how the expression on your face can have a positive effect and Br Suresh talked about how he finally became a BK.
Both the guests were impressed with the Shiv Ling Exhibition, the BK's Diamond Hall as well as the beautiful Denpasar centre in Bali. They also enjoyed local food prepared in the centre. Everyone was very happy with their easy nature and warmth.
On Sunday September 8, Sr Shivani and Br Suresh met Dr. Manju Singh, Director of the Sub-Indian Cultural Centre.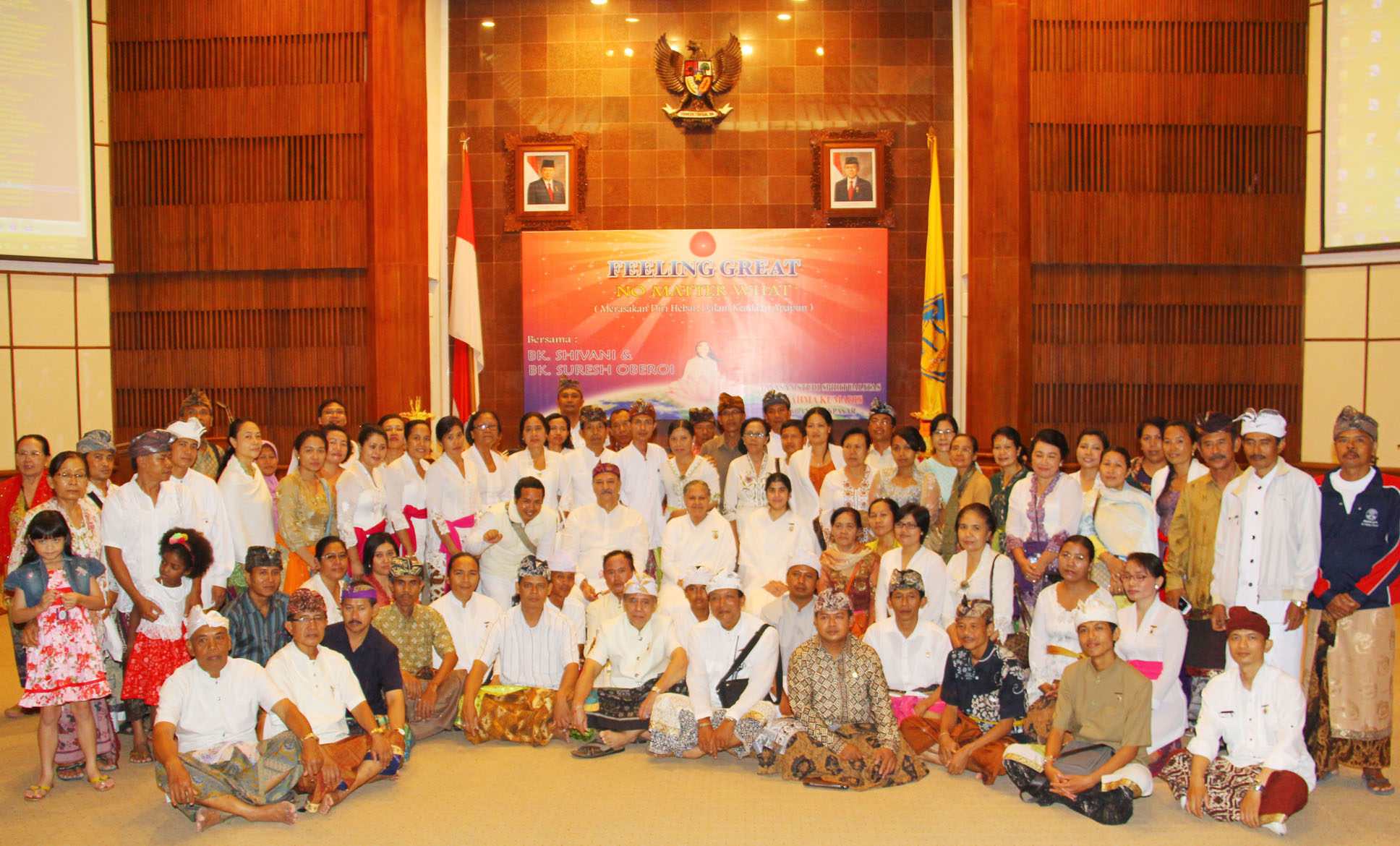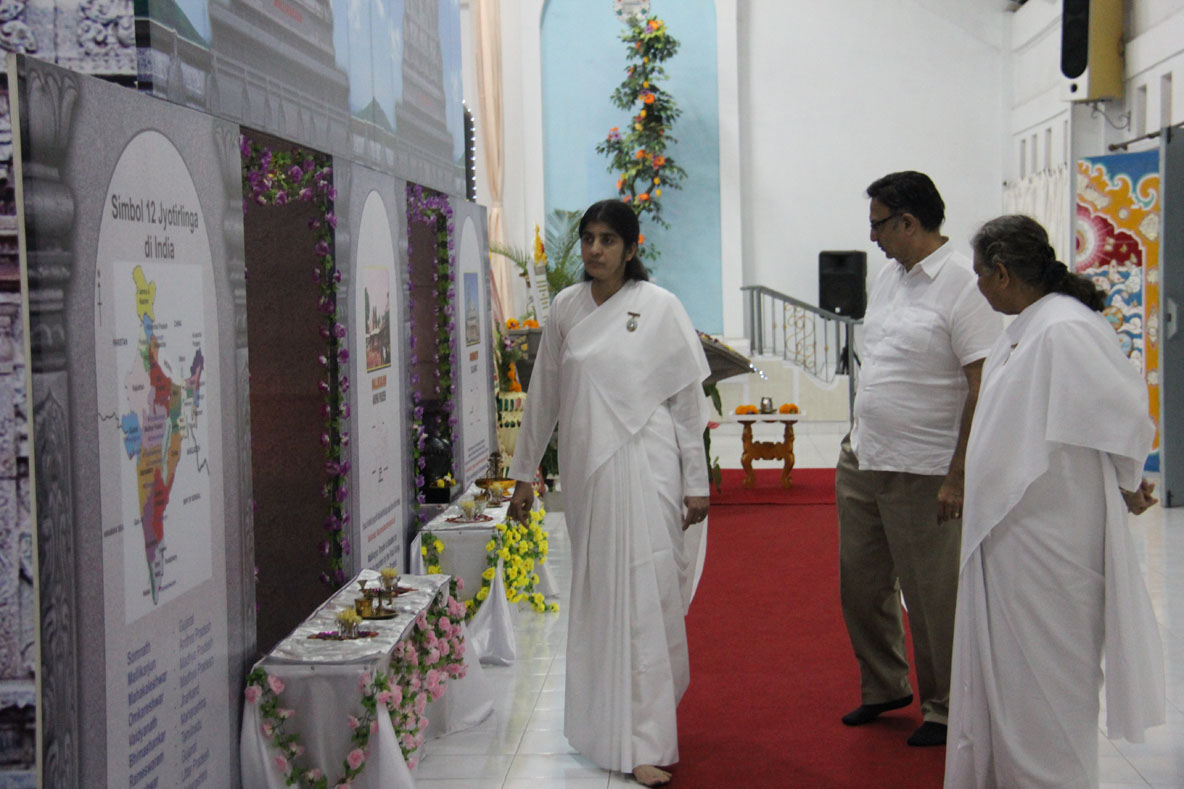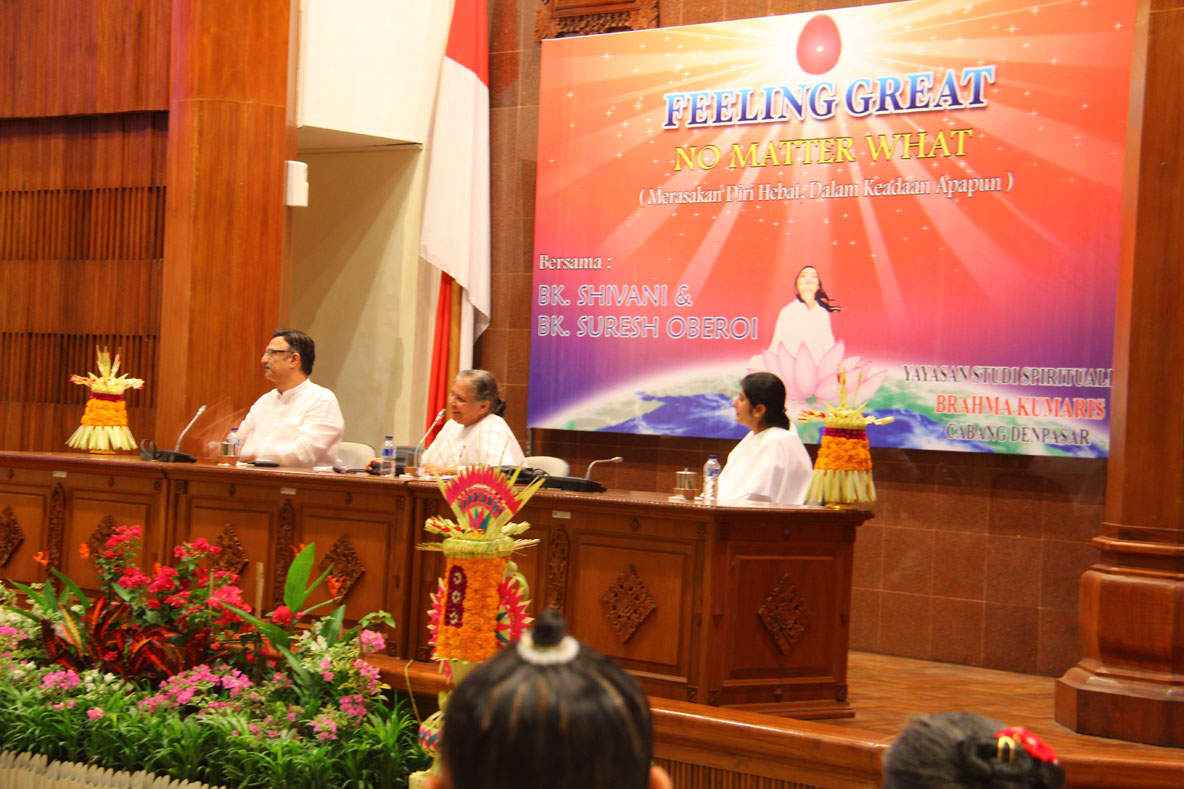 Didi Nirmala's visit to Sri Lanka
6 August 2013
"Yoga power expert in Sri Lanka" (Didi Nirmala's rakhi tour)
Didi Dr. Nirmala accompanied by Shoba bhen from Mumbai arrived in Sri Lanka on 31 July evening at Colombo and went to Kandy by a three hour drive.
On 1 August, the Kandy class for 135 BKs was held at Baba's auditorium Jyothi Bhawan. Didi gave news from Madhuban; of sadhu sannyasis at the religious conference, surrender ceremony of 400 kumaris etc., then Rakhi celebration for 100 BKs from three centres in Central Province took place. Soon after lunch Didi left for Batticaloa and the Eastern Province, with rakhi there for 490 BKs and VIP programmes for 200 people.
Back in Kandy on Saturday evening, the inauguration of "Inner Space" took place with a gathering of IPs and VIPs. "Inner Space" is a renovated building which was a medical clinic owned by a well-known doctor. The evening was graced by the 2nd secretary of the Indian High Commission Mr. Vinod Pasi and various professionals, business executives and well-wishers. Didi spoke on "Purity in Life" and tied Rakhi for them.
On Sunday 4 August, Jyothy Bhawan was again in full bloom with 120 BKs for class. Didi tied rakhi for the 2nd group of BKs (71) from the Central Province. Everyone enjoyed the powerful sakaash of Raksha Bandhan. Didi met karma yogis at Baba's house before lunch and left for Colombo.
In Colombo Didi spoke to a gathering of invited guests on "The Wonder of Unconditional Love", which sparked a very interactive Q&A session. A cross section of professionals including 100 leading media personnel took benefit of the rakhi atmosphere.
Media have given good publicity for all the VIP programmes, especially in Batticaloa and Colombo.
Didi Nirmala is in Jaffna and will be back in Colombo on Wednesday 7 August. On 8 August the final rakhi session will finish before she leaves for Bangkok on 9 August.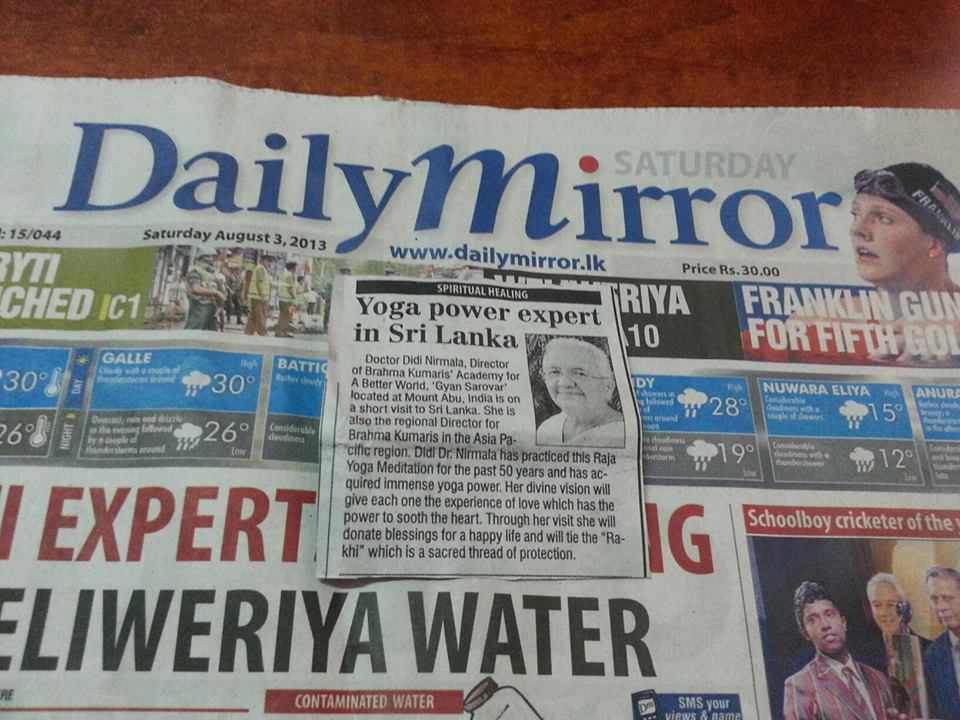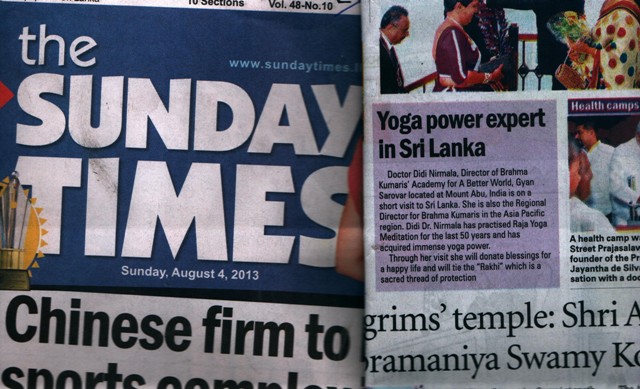 31st July 2013
Our dearly loved respected Didiji Dr. Nirmala accompanied by Shoba bhen from Mumbai arrived Sri Lanka on 31st July evening at Colombo airport. Didiji was taken to Kandy 3hours drive from Colombo to the Central province for the fresh bit of Rakhi sustenance.
On the 1st of August Kandy family had the privilege of getting fresh news of gyan and service from Madhuban along with offering bhog to Sathguruwar Baba at Jyothi Bhawan, Baba's auditorium in Kandy. As per that day's Murli emphasis Didi drew everyone's attention on conquering subtle vices. Followed by the class which was attended by 135 BKs she shared news from Madhuban; how the service takes place with sadu sanyasis at the religious conference, surrender ceremony of 400 kumaris etc. Then the Rakhi celebration for 100 BKs from three centres in Central Province took place at the same venue. Soon after lunch Didiji and Shoba bhen left to Batticaloa at the Eastern Province and returned to Kandy on Saturday 3rd August afternoon.
That Saturday evening was again a significant evening for Kandy people where the inauguration of "Inner Space" took place with a gathering of IPs and VIPs. "Inner Space" is a renovated building which was a medical clinic owned by a well-known doctor. The evening was graced by the 2nd secretary of the Indian High Commission Mr. Vinod Pasi with the presence of various professionals, business executive and well wishes. Didi shared her wisdom with them on the topic of "Purity in Life" and tied Rakhi for them.
On 4th Aug Sunday, Jyothy Bhawan was again in full bloom with 120 BKs to listen Baba's Murli. Didiji tied Rakhi for the 2nd group (71) of BKs from the Central Province. In the pure atmosphere empowered by well organized silent presence everyone enjoyed the powerful sakash of Raksha Bandhan.
Finishing Rakhi programme Didi met karmayogis at Baba's house before lunch and left to Colombo.
At her arrival in Colombo a gathering of invited guests was organized for the Rakhi celebration. Didi spoke to them on "Wonder of Unconditional Love" which sparked up a very interactive question and answer session between Didi and the audience. A cross section of professionals including leading media personals 100 in number took the benefit of Rakhi atmosphere.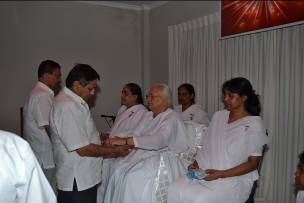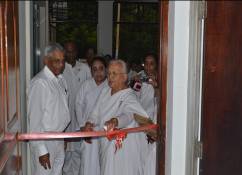 Eye Camp in Mullaitivu, Srilanka
1st August 2013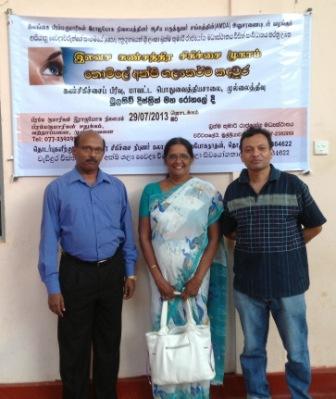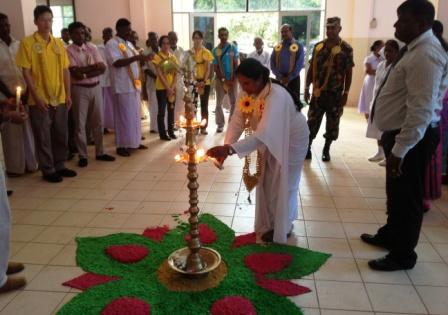 From 29 July 2013 an eye camp was organised and conducted by BK Dr Kala, Dr Mahinda, Dr Chandrakumar and others in Mullaitivu General hospital, northern Sri Lanka. Various consulting teams arrived on Sunday 28 July and worked from Monday onwards to successfully operate on 120 selected patients with vision problems.
Funding from the Association of Medical Doctors of Asia (AMDA) provided intraocular lens (IOL) implants (to give back vision to those who suffer from cataracts) and other surgical consumables. Vision2020 from the Sri Lankan Ministry of Health provided manpower, equipment, duty leave, transport and other assistance. A Taiwanese consultant eye surgeon was also there with his team. Mullaitivu is a progressive area in this treatment and has seen many eye camps such that there were hardly any mature cataracts found.
Sr Leka of Mullaitivu centre was invited for the official opening ceremony and along with others she was garlanded, invited to light an oil lamp and give a talk. On Monday evening Mullativu BK centre hosted everyone for dinner; GA Mullaitivu, Supt of Police, Brigadier, Consultant eye surgeons, the Regional Director of Health Services Mullaitivu, Medical Supt. of Mullaitivu General hospital, Dr Anjali, Mr Nithian the Director Emergency Relief and International Affairs, the Taiwanese consultant eye surgeon, Dr Chandrakumar, Dr Mahinda Herath, all their teams and the teams who came from Eye units of Jaffna and Nuwara Eliya. Sr Leka gave a talk and requested Dr Kala and other special guests to speak a few words. On Tuesday they were hosted by the Brigadier for dinner.
As a friendly return gesture the AMDA invited Brahma Kumaris to the International Peace Conference in Colombo, Sri Lanka from 23-25 Aug, to be attended by the AMDA International President and many others from Japan and other countries.
Dr Chandrakumar sent an email to a UK Consultant eye surgeon who has held other eye camps in Sri Lanka and received the reply, "You all are doing great service and nice to see how much satisfaction it gives to you all and others who support such projects. I am sure the public will appreciate it very much…Nice to see Brahma Kumaris organisation helping in their usual manner…"

Sr Kala in Australia
23 July to 6 August 2013
Brisbane
Sr Kala arrived from the US at 7am and had the day to rest before tying rakhi on the enthusiastic BK family at Brisbane centre. The following day, she went to the Lone Pine Koala Sanctuary and experienced some Australian wildlife 'up close and personal'. It was lovely to meet her and hear about the USA and her Brahmin experiences.
Gold Coast
Sr Kala's visit was short and sweet. She arrived at 2pm on Wednesday and rakhi was at 6.30pm that evening. Sr Kala gave a lovely talk. About 16 BKs came and two souls who hadn't been before, plus two contacts. The atmosphere was very powerful and sweet. Sr Kala read murli and offered bhog on Thursday and left after at 9am for the airport. We all enjoyed her sweet company very much.
Toongabbie
On Thursday evening we hosted Sr Kala in the Toongabbie Godly Garage from 6-8pm. For the first hour there was meditation and BK class for 30 BKs. In an interview by Sr Jyoti, Sr Kala shared experiences of her early days and bhog was offered to Baba. It was nice to have a BK class; such senior yogis bring a Madhuban flavour.
From 7-8pm the public and contact souls were invited for a talk on "How To Make Friends With Your Body: Take Health In Your Hands." Sr Kala talked about the intimate relationship between the soul and body and conducted meditation experiments. At the end she met all the Tamil mothers and group and spoke in Tamil to everyone's delight. Overall, it was very powerful and house-full event for a total of more than 55 souls.
Ashfield
On Friday there was morning Murli at Ashfield and some sightseeing during the day to the Opera House and Bondi Beach. In the evening there was a class for about 25 Hindi speaking BKs followed by dinner on the topic "Karma and Family Life".
East Sydney
On Saturday morning 20 BKs attended murli class, then some had rakhi tied. Sr Kala inaugurated a new section of the building which Conny and Florian will move into and everyone enjoyed a sumptuous breakfast.
Leichhardt
Sis Kala visited Leichhardt on Saturday morning for a tour and lowdown on Baba's Eternity Ink activities and an "after breakfast before lunch interlude", sometimes called brunch! It was lovely to hear how Kala came to Baba and how Baba worked His instant magic on her! We shared chocolate-orange halva and chai, and for those who had space a few hearty potato pies!!! It was a really lovely family time with Baba's really lovely family jewel!
Wilton
The Wilton team felt that the day went very smoothly. It was a peaceful day with everyone paying attention to their own duty for the day. We were fortunate to be able to spend some time with Sister Kala before the evening's event. The Wilton team had lunch and a meeting with Charlie and Sister Kala after lunch. We were able to share stories and experiences of living in Baba's retreat centre. The main feeling and appreciation from our Rakhi celebration was the deep connection to Baba and each other and the experience of loving feelings. Also there was a strong appreciation to Baba for sending sister Kala to tie Rakhi.
Concord Community Centre
About 110 BKs gathered for morning class, followed by breakfast. In the main hall there was one combined Murli class instead of the usual three language classes of English, Hindi and Tamil. A second smaller hall was decorated separately for rakhi to enable a silent and powerful atmosphere to be maintained while 60 BKs tied rakhi. The venue is hired until 9.30am and rakhi tying was finished just in time.
Leura
Sr Kala arrived late morning and had a tour of Leura Retreat Centre. She then met the Blue Mountains BK family and shared personal experiences and news of Peace Village. We were inspired by her honesty, humility and sweetness. Sr Gina took her for a quick glimpse of the famous landmark, The Three Sisters, giving the opportunity to see the vastness of the mountains. The Rakhi program started at 4.30pm for around sixty BKs, friends and new students. Sr Kala gave each soul long and deep drishti which touched everyone's heart. Sr Noga had made a very special toli and Sr Kala took some for the residents of Peace Village. After that we all had dinner and waved her goodbye. Though it was a short visit we were completely satisfied.
Ashfield
Sr Kala met the morning class after Murli in Ashfield. In taking leave from Sydney, she commented that she wished she had had a longer time in Sydney. She mentioned that she had observed how everyone worked well together and carried out their tasks with happiness. Some faces of BKs had appeared at several venues so Sr Kala said it was hard to tell which place each one was from and it was like every place was just a part of 'one whole', reflecting good unity and cooperation. Sr Kala also commented that tying rakhi was like a bhatti for her and she appreciated meeting each of Baba's jewels.
Perth
Sr. Kala conducted a program at the Shenton Park Centre titled "Emotional Maturity: Be Inspired and Happy". The Centre was 'bursting at the seams' with 62 people attending. Approx. 25 new people came from an editorial in the local newspaper as a result of a press release. Kalaben, with her gentle power explained the difference between feelings and emotions and how emotions take over when we lose self-awareness. "As soon as we're affected by anything external, it means we've lost sight of our original peaceful, pure nature".
On Tuesday morning, Sr. Kala enjoyed a long morning walk around famous King's Park which gave her a great view of the city, the Swan River and its surrounds. She enjoyed seeing the variety of WA native flora and the sun shone brightly especially for the refreshing outing.
On Tuesday evening, Rakhi evening was conducted at a locally hired venue, beautifully decorated, with approx. 80 attending. Sr. Kala explained the significance of the evening and everyone enjoyed the powerful atmosphere and Kalaben's peaceful, yogi vibrations. All were handed a delicious snack pack to take home rather than a served dinner which helped maintain the spiritual atmosphere.
Melbourne
A public program on "Healing the Mind, Emotions and Body" was held from 6.30-8.30pm at St Vincent's Hospital, Fitzroy, for an audience of around 220 people.
Hobart
Sr Kala had a 24hr visit to Hobart, Tasmania. On arrival from the airport there was a chance to drop into Cornelian Bay, a popular picnic spot not far from the centre where Sr Kala saw Aboriginal shell middens. Later in the afternoon she visited Mount Nelson for some fresh air and a good view of Hobart city.
A public talk in the evening on "How to Change Negativity to Positivity" broke the centre's attendance record with 50 people. Sr Kala spoke with dignity and love and gave souls a feeling of the goodness of who they are. Five people started the Foundation Course the next week. On Friday morning there was time for a short walk in the Botanical Gardens; then back to the airport to return to Melbourne.
Melbourne
On Friday night Sr Kala gave a half hour talk on "Goddesses Qualities" for 35 people at the Sri Shiva Vishnu Temple. For Melbourne BKs' rakhi on Saturday night at the Peninsula Retreat Centre, Dr.Kala was given the responsibility of carrying the tradition of a powerful and avyakt atmosphere. Silence and attention by the 120 participants created a powerfully charged spiritual atmosphere. After having their rakhi tied, each stepped away with their faces shining with a glow of purity and smile of intoxication.
Sr.Kala's visit was also highlighted by her depth of gyan; accessible, practical and clear. She shared that at this time, we should concentrate first on our stage (80%), second on relationships (15%) and third on the task (5%). Our stage is like a building – if we look after it, we can serve many, if we don't it can become a liability and we draw upon resources (spiritual, others etc.) to keep ourselves going, when we should be serving others. On Monday night Sr Kala gave Hindi class at North Balwyn centre.
Sr Kala left Australia on Tuesday 6 August to return to Peace Village.

Dadi Gulzar in Hong Kong
July 2013
By Mid- morning the auditoriun called "Olympic House" began filling with bk students together with the general public to hear Dadi Gulzar on the 2nd Day tour of HK.

Each morning before Dadi arrives, Dr Nirmala addresses the audience on the various topics of stress , relationships and meditation.

This morning Dadi spoke of Tension that exists in the minds of people but with the simple addition of the alphabet "A" tension changes to ATTENTION and this makes a big difference.

Dadi reminded them that the mind likes to be happy however situations affect the happiness of the mind. Therefore draw the attention of the mind towards God's Love. Look up to God but do not remember him with pain" oh my God, oh my God" remember Him with Love at that moment. Bring two things to your Attention. (A) your relationship with him that you His child and (b) the Attainment
Of that relationship i.e the many powers you know God has ready for you. All you have to do now is to "DRAW" that power lovingly from Him. We sit in pain remembering God hoping he would change the pain to happiness but at that moment you are remembering your pain and your situations not the relationship nor the attainment from God. As a result your mind remains distressed and your happiness lost.
Dadi told the audience she has come as a messenger to share the good news that " God has arrived in an incognitio form ".All you have to do is to go to the many centres of this organization and take up the first 2 lessons of "who am I and Who is God"Dadi said she wants the audience to discover the message and does not want to ruin their surprise but you will find Him.she promises!

Dadi said that for now many of you may or may not accept this message and wonder who is saying this but remember this Day in hongkong and bring this image in front of you and you will remember this message. The session ended with live commentary followed by toli and blessing cards.

In the evening the hongkong centre celebrated the 75th anniversary of the organization with bk students packed to capacity. Rose petals were showered as Dadi stepped into the centre .There was a cake-cutting , a song praising Dadi's simple qualitites sung by bro.Pascal.

Dadi took up the subject of Baba's recent Murli on Waste Thoughts.she said remember 2 yuktis to remove waste thoughts .

1. At amritvela take saakash for yourself . After that make a"timetable" for your mind because it is in the mind that waste thoughts occur so give the mind the hand of Srimat. Your time table will help guide the mind from wasteful to powerful
2. Use the mind for mansa-seva. Serve those in need and the world with your mind .
Like in a temple ,the idol is beautiful and the temple surroundings is kept clean , in the same way the soul (the idol) now belongs to God and has Godly knowledge so the Mind (the temple) should be clean and free of waste thoughts.

The evening ended with gifts, blessings and Toli from Dadi and Dr.Nirmala.

News from Jakarta re: flooding
Sister Mala conveyed this message on 18 January 2013
The center in Sunter, where Helen is, is flooded and without electricity because one of the power sockets was covered in water so they had to turn the power off. However the water is receding and then it will be clean up time. Helen may start cleaning up tomorrow (19th Jan). It is easy to find people who are willing to do that type of work at low cost and she has others to help. Actually the water in the center in Sunter was knee deep but is fast receding. This is the fourth time the center in Sunter has been flooded like this.

Our side of town is better, but some of our students' houses are flooded. Fewer came to 18 Jan program as a result of conditions on the roads. This happens routinely in Jakarta, so nothing new.