2015 Official Communications Archive
2015 Official Communications Archive
New Book Out Featuring Compilation of "Insperience" Points from the ONE Initiative
12 March 2015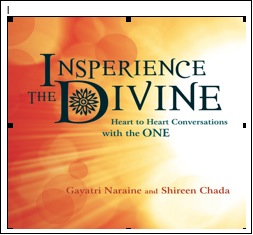 A new book, which is a compilation of all the "Insperience" points from the very popular ONE Initiative, is now available. Many people had requested such a book.
The books are available at Global Office in Gyan Sarovar, or by contacting Sister Shireen by email: shireen.chada@us.brahmakumaris.org.
It is full color publication and the center price is USD$7 per book.

UN International Day of Yoga - June 21
12 February 2015

Dear NC/CC, Board Members and Center Niwasis:
UN International Day of Yoga is JUNE 21. In 2015, June 21 falls on a Sunday which is also Father's Day, World Meditation Day, and the Summer Soltice. For those of you who may be want a context, please see below.
The call for a day of yoga was made by Prime Minister Modi, India when he addressed the UN in September 2014. On December 11, 2014, the General Assembly adopted a resolution proclaiming 21 June as International Day of Yoga (IDY). General Assembly Vice-President Álvaro Mendonca E Moura (Portugal) noted the overwhelming support that the resolution on yoga had received, with more than 170 co-sponsors.
The representative of Sao Tome and Principe also underlined that yoga would not only promote health, but supported clarity of vision and action. That clarity could help prevent contradictions, which often generated confusion while making rules and promoting laws.
On January 28, Prime Minister Modi called for a nation-wide celebration of the first international yoga day saying "yoga has now acquired a global character and as the country in which yoga originated, we should show the world that yoga can be an important component of a balanced, strong mankind."
On January 29, The Times of India published an article from the Brahma Kumaris entitled "Yoga covers an immense landscape" in which the International Day of Yoga was discussed from the BK perspective. This article can be viewed at www.speakingtree.in under the section of articles.
The BKUN office is working on a proposal with a small group on the International Day of Yoga. This proposal will look at the following possible areas in relation to the observance:
Educational Piece – creation of a dedicated website on the International Day of Yoga
Media Piece – Unpacking Yoga for the Masses: a 15 Min. or 5 Min. piece; and a video montage of people speaking on yoga and its impact on consciousness.
A Week of Yoga June 21 – 27 which will include: a public community event to celebrate the day of June 21; A week's long exhibit on Raja Yoga -- The Theory and Practice of Change; and Women and Yoga Panel with a focus on women whose lives have been transformed by yoga on June 24, Mama's Day.
We are inviting you to send us recommendations of how the BKs in your country would like to celebrate Sunday, JUNE 21 as the International Day of Yoga, as well as observing the week. Please send your creative ideas by February 17 to email info@un.brahmakumaris.org
With love
Gayatri and Julia
BKUN Office

Images & Voices of Hope Announces Upcoming "Exploring Resilience through Media" Summit
9th February 2015
Dear Center Coordinators,
Please find news of the IVOH summit this year at Peace Village - the information and registration can be be sent to all of your media contacts or to use as an invitation to make new ones. The theme Restorative Narrative is very much aligned with the soul's own journey.
Regards
Waddy
for the IVOH team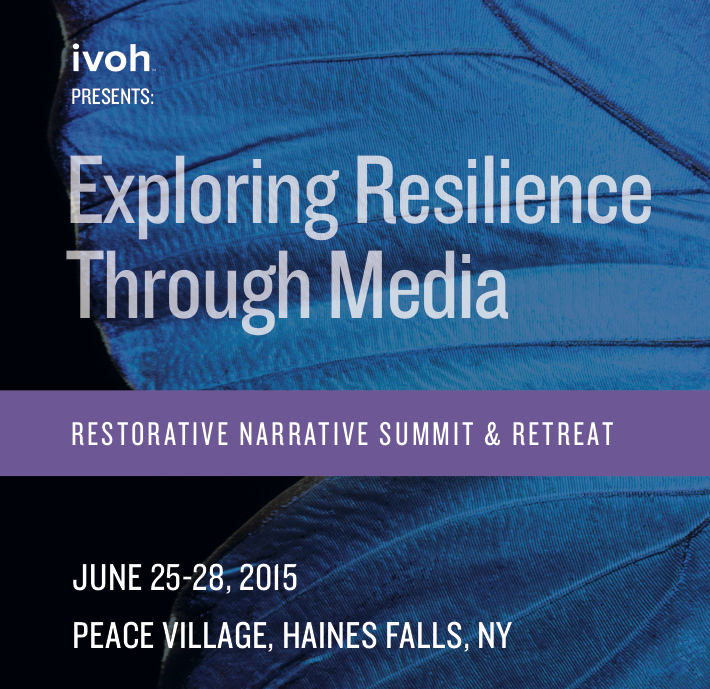 Registration details and guest presenters are in the attached PDF

Directions for February and March 2015 Madhuban Season
25 January 2015
Dear Centre Coordinators and DF Travel Database Users,
Om shanti.
Please find in the links below, information about Double Foreigners accommodation in Mt Abu during the February and March season, together with a list of contact information which can be given to those who are traveling to Madhuban.
In Baba's yaad,
RCs
Directions Re: Accommodation for Double Foreigners.pdf
Travel Directions 2015 - International.doc
Madhuban Addressess 2015 -SLIP International.doc

Invitation to Inaugural Ceremony of New Diamond House - Ahmedabad - 22 February 2015
19 January 2015
Dear Centre Co-ordinators,
Loving Greetings. We are sure that the coming year will be filled with many blessing and love from BapDada and the family for all of us.
We are pleased to inform you that the New Diamond House (a brand new residential facility) very near to Lotus House, Ahmedabad is now ready to accommodate travellers to and from India, with comfort and convenience.
The inaugural ceremony will take place on Sunday 22nd February at 10.30am and Baba's Double Foreign children are specially invited to this by Sarla Didi, Shardaben and Bhartiben.
If you happen to be either going to Madhuban or returning from Madhuban on or around that date please consider being there for this occasion. Bhartiben is very keen to have Double Foreigners represented.
Please contact Lotus House directly and let them know on lotus.amd@gmail.com or lotus.amd@bkivv.org.