2020 Jan through Jun Europe News Archive
2020 Jan through Jun Europe News Archive
Suspension of visas for those from France, Germany and Spain and those who have travelled to these countries since 1 February 2020
11 March 2020
Dear Centre Coordinators & Travel Coordinators, Greetings and yaad-pyar from Madhuban,
We continue to witness scenes of suddenly. Please see the attached information regarding suspension of Indian visas/e-visas for travellers from France, Germany and Spain as of 11 March 2020.
This includes suspension of Indian visas/e-visas for any foreign national who has travelled to China, Iran, Italy, South Korea, Japan, France, Germany or Spain since 1 February 2020.
Please inform all of Baba's children who were planning to come for the Avyakt Meeting on 20 March especially.
This will also apply to citizens of France, Germany and Spain who are living in other countries (who will be travelling on those passports) or who have visited those countries since 1 February 2020.
Also, those with a travel history to China, Hong Kong, South Korea, Japan, Italy, Thailand, Singapore, Iran, Malaysia, France, Spain or Germany, may be required to undergo a self-imposed quarantine for 14 days from the date of their arrival.
More detailed information can be found in the attached 'Travel and Visa restrictions related to COVID-19' from the Indian Bureau of Immigration.
The situation is continuously changing and we will continue to keep you updated.
With good wishes,
In Baba's yaad,
BK Shashi
Travel and Visa restrictions related to COVID-19 document

The Promise of Happiness - celebrating world happiness day
5 March 2020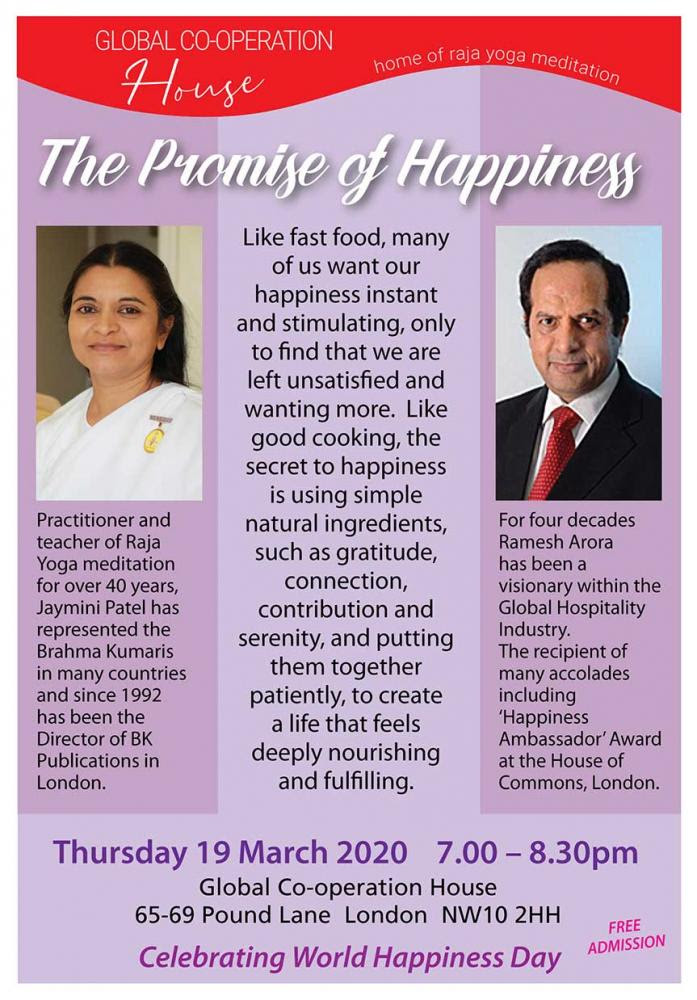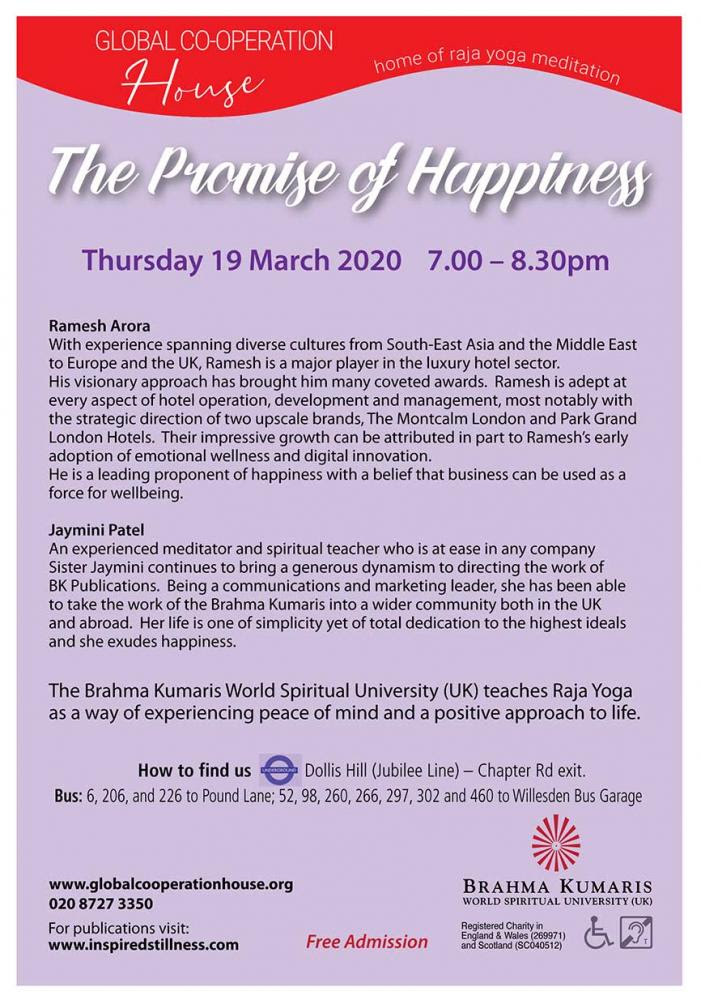 News from the Janki Foundation
4 March 2020

Dear Friends,
We are delighted to share the launch of a new all time free app, 'Happidote', to support the wellbeing of healthcare professionals.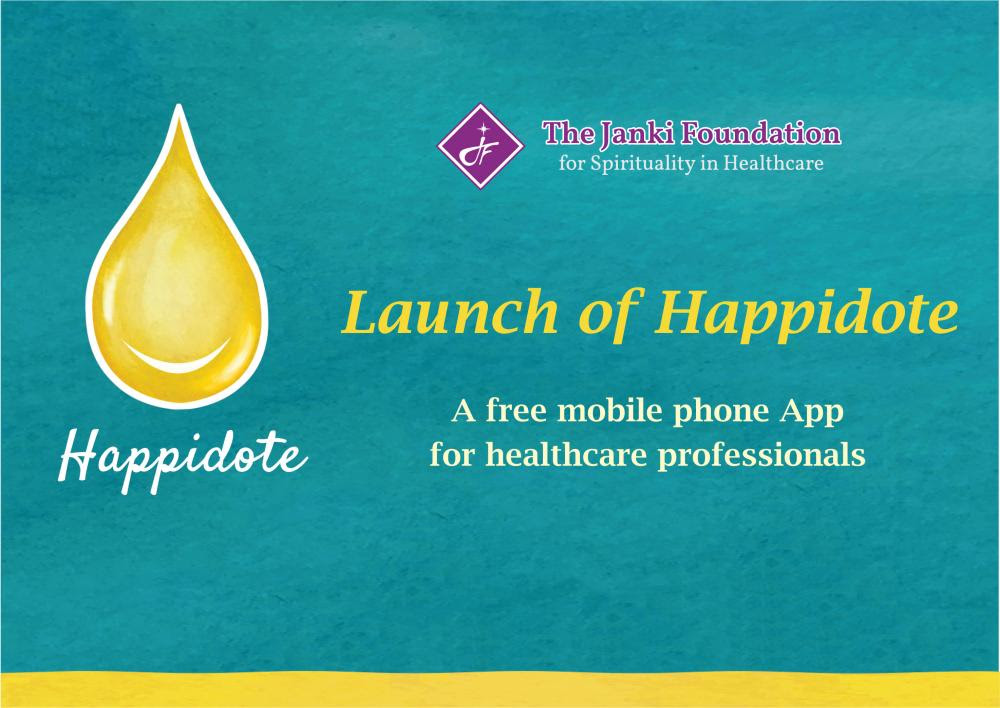 The app has been designed to access simple guided meditations quickly and to help calm the mind and ease the stress of work. It covers 10 typical stress-causing scenarios, and 2 to 3 minute meditations that would act as the antidote to each situation. Find out more on the news report and video link of the launch held in November 2019 which can be found on our website under the news page.
We would also like to share news and video links of the very successful one-day study day, 'Shining Light on Death' held in Leicester in September 2019. The event was inspired by Ann Richardson, a nurse who attended a similar day held by us in July 2018 in London. Around 160 delegates attended at Harmony House, Leicester. The day was jointly organised by the Janki Foundation (JF) and the Brahma Kumaris.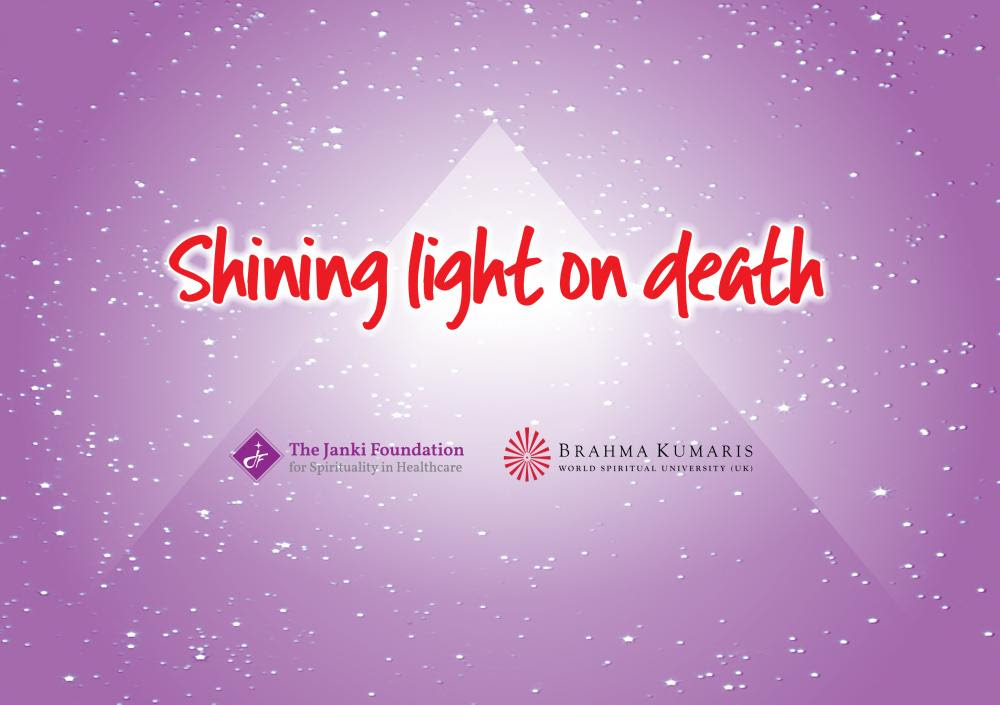 The guest speakers were Dr Peter Fenwick, eminent neuropsychiatrist, Rev Andrew Martin, Lead Chaplain at LOROS Hospice, Leicester and Maureen Goodman, Programme Director of the Brahma Kumaris, UK. Peter's message was 'we need to be curious about dying and not be afraid to discuss the subject with loved ones'. Andrew spoke about what the dying want matters and shared heartfelt stories from his own clinical experiences. Maureen Goodman spoke on facing our fear of dying. It was a rich day and it received excellent feedback.
Peter Stanley who reported on the day writes: 'It was said that the Buddha had 40 meditation subjects, one of which was death, and that he used whichever was pertinent to the needs of the meditator. To care for someone who is dying is a great privilege, something that was echoed by many of the speakers'.
For the full news and all the video links of the event see the news page under our website. Please feel free to pass this news on to colleagues, family and friends who may be interested
Ante -Thanatos care: a holistic approach for preparing for the end of life
by Dr Craig Brown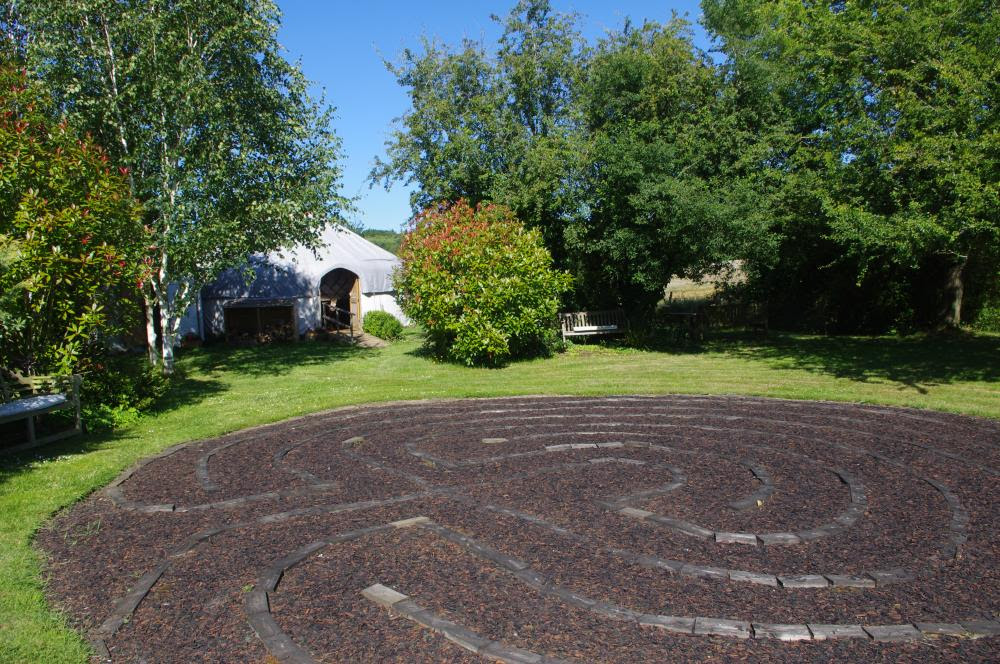 Dr Craig Brown, our dear friend and scientific and medical advisor to the Janki Foundation, has recently been diagnosed with a terminal illness. Our loving thoughts and healing wishes are with him. He has generously allowed us to publish his own thoughts on being in this position. See his article and poems on the news page.
The popular one-day Silence retreats in Kent organised by Newron Medical Services in collaboration with the Janki Foundation continue. The dates for the forthcoming four retreats are: 24th April 2020, 26th June 2020, 3rd October 2020 and 30th January 2021. Details of all retreats, the theme and speakers, and how to register can be found on the Forthcoming Events page.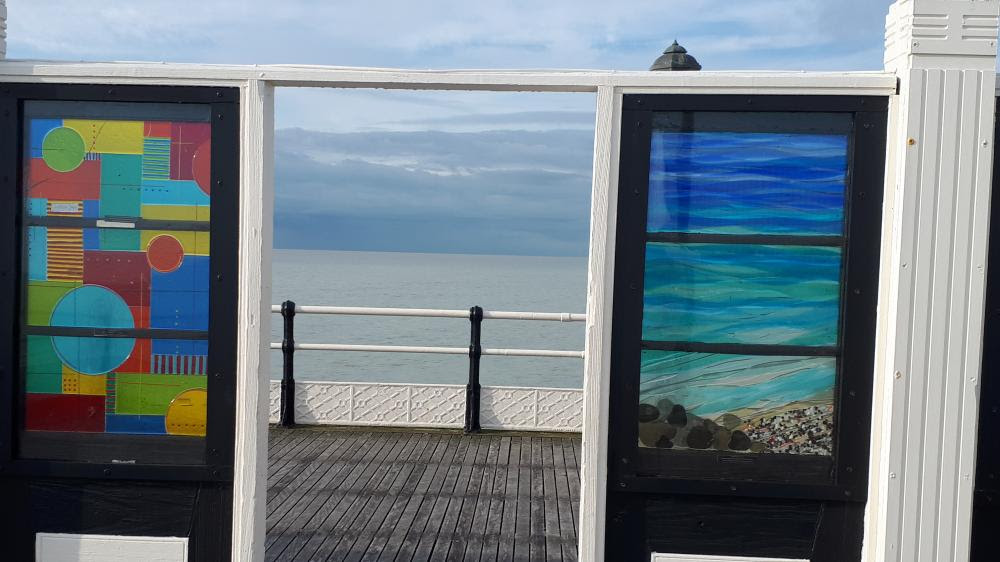 The JF Community Group had a weekend at the seaside, at Lighthouse Retreat Centre, Worthing, in November 2019. Sessions included 'Serving from a Place of Joy', 'Nurturing Ourselves', and creating ideas for future projects. For brief news and photos see news page.
One of the main aims of the Foundation is to give regular financial support to the Global Hospital & Research Centre , a unique hospital situated in Mount Abu, Rajasthan, India. The hospital's work has grown exponentially over the last 28 years. The latest annual report for the hospital can be found on our website.
More news of last year's events including VIHASA training in India can also be seen on the news page.
We hope you enjoy reading the news and that the videos are helpful.
With warmest wishes from,
All at Janki Foundation

Maha Shiv Ratri – A Spiritual 'Tour' of Ancient India's renowned 12 Jyotirling at GCH
2 March 2020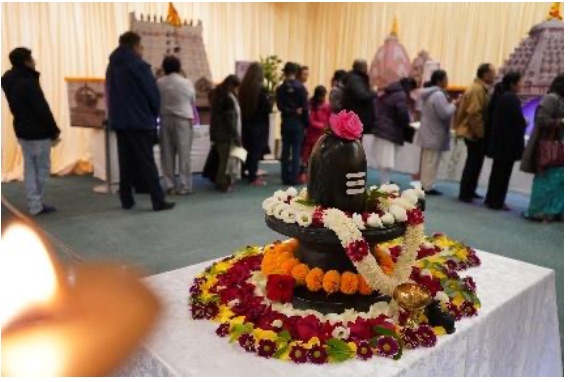 Over 620 people came through the doors of Diamond House at GCH to experience the 'Spiritual Tour' on Sunday afternoon and everyone was handed a reflective journal ' my special moments with God' before embarking on the journey. Many more friends and contacts continued to visit for the next two days. Starting with an exquisite exhibition set up replicating the 12 renowned temples in India that house the Jyotirling. The exhibition had been displaying at Leicester's Harmony House for a week before lovingly brought to London by BK sisters and brothers , with the project led by Sister Sukanti, whose inspiration it had been. The Conference Hall was transformed into 12 exhibits, replicating the 12 Shiva temples and a lit alcove in each displaying the Jyotirling, in front of beautifully lit Shiv Baba's incorporeal image. There was also a central display of a Shivaling in the centre of the room.
This was a fascinating walk through the history of these powerful places of devotion to Shiva that have been worshipped for centuries in India. The atmosphere was very light and yet also deeply serene and ancient. The 12 temples replicated are listed below and their relevance to this time and the acts of God Shiva, which was included in the information given about each one. This was bhakti explained in a very practical and carefully considered way.
Many visitors commented how they have never seen a display of all 12 of the renowned Jyotirling in one place before. 'It's a real treat to experience them all in one very peaceful and deeply spiritual place'.
Click here for full report with photos.

Jan 18 Celebrations at GCH, London
31 January 2020
Dear Jewels, Om shanti and greetings.
I am sure all of you must have had a very powerful 18th January at your centres. Here, in London, we celebrated the day with the theme of "Living Towers", inspired by Brahma Baba's memorial of the Tower of Peace. We had a variety of activities taking place and it's all been recorded in various formats. We thought of sharing these with you.
Please find below links
1) The report of the day,
2) The specially made video "Memorial of an Angel"
3) The booklet to work on during the day, and
4) A short video of the day's activities.
With lots of love from the London family.
Report of the day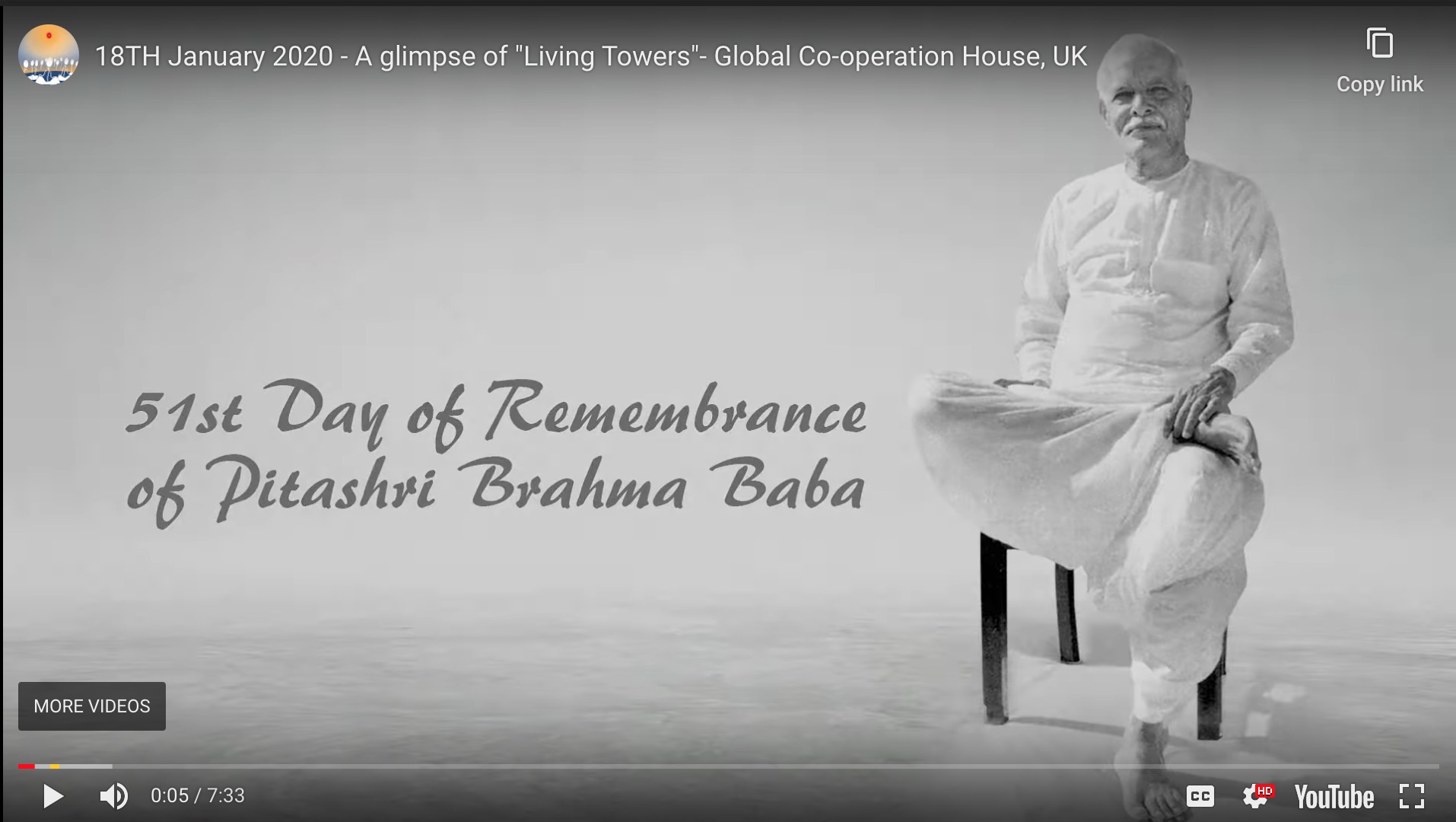 Click on the image to play the video
Memorial of an Angel video: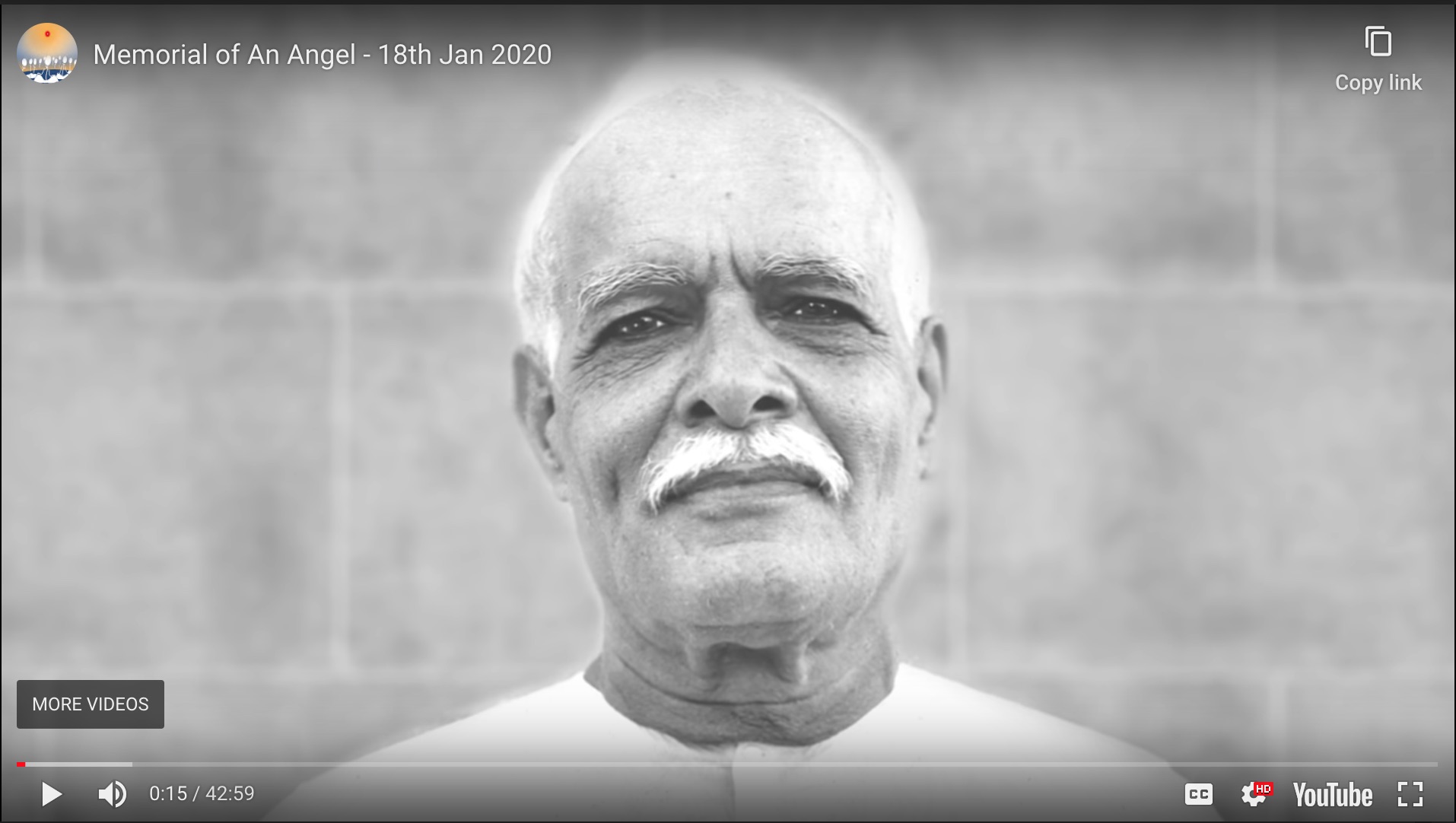 Click on the image to play the video
Click here for full report.

Return to THE SOURCE with Sister Jayanti - Sunday 19th January 6-8pm GCH, London
30 January 2020
MC Clarke Peters welcomed over 300 to this special January event to honour Brahma Baba, contribute to World Meditation Hour and provide an opportunity for anyone to join the gathering to connect with The Source and experience vibrations and love from beyond and send peace and love to our world family and planet. Over 30 were present for the first time at a GCH event.
Clarke shared his personal experiences and asked How do we return to The Source? From where do we perceive the world? And went on to share:
Once a month the BK's gather to send vibrations of peace specifically to the world…..but we can do this everyday and once a month we can do here. This evening honours a man we call Brahma Baba, and 18th January is a day we celebrate and honour him. Who was he? …. Wouldn't it be nice to be an apprentice and see someone who has gone through and achieved what we are trying to do here. He is that soul who, in my experience, did that. He sat in deep deep silence and found and realised another state of conscience, another dimension. Something 'other'. The 'other' that we are all looking for where there is power and love. We can walk with the peace that we find with that 'other' and in that place. It was Brahma Baba who introduced me to this. I found that when sitting quietly, finding between my ears, above my eyes , there was something connecting. It felt like home and something I hadn't experienced for a long time. When I went deeper into this experience, it knew me…well. I was coming into contact with myself. This can happen when we are not being drawn out into the world. I work in theatre and film and we work with illusions and manipulations of emotions and states of mind. I am really weary of that! This practice of meditation brings me inwards.
Being an apprentice and having someone there to guide me through to take me to this point of peace is extremely helpful. We all need guides. We need a compass. We may know where we want to go but without a compass and map we are not going to get there!
I came into contact with this family when I was looking for a course on meditation. Something pulled me, the compass was put in my hand and this is where it directed it me to. My only regret is that, even though I have sat in the same room he sat in, I wish I could have had a conversation with this man (Brahma Baba) and have spent time with him. I wish we could have spoken of not just this lifetime but other lifetimes and how it fits in the mind and consciousness. I didn't have the chance to do that but I know someone who did. She is here and will help us to Return to The Source.
Sister Jayanti was invited onto the stage:
It was my amazing fortune to meet Brahma Baba when I was eight years old but a few weeks later we migrated to London. However the connection stayed very very strong. He sent us letters and the words he was speaking. My regret was I knew him but I was 5,000 miles away here in London. I met him in my teenage years again and that was a beautiful experience. It was only the last year that he was around in the physical dimension in 1968 that I started to have conversations with him and begin to understand the things he was talking about.
We had a speaker here at GCH not so long ago, a sociologist, who spoke of the four qualities of leadership. These were absolutely the ones I would describe Brahma Baba has demonstrating. He said that a leader who is truly a leader is 'benevolent'. Brahma Baba was this, concerned with helping and uplifting others. The second leadership quality was 'inclusion'. As little children, Brahma Baba still had time to meet me and my brother. And the relationship he developed with us in those few minutes of meeting him was very special and was sustained through the loving messages through the years and gifts he would send us, like fresh mangos arriving in the post! He was inclusive. Everyone was unique and individual and very precious to him. So in 1968 when I had the opportunity of personal conversations with him, he shared his visions of the future and how that future would evolve. He saw a better world and what steps were needed to make that better world a reality. I was 19 and he was 92. He gave so much love and care and he shared such beautiful things. The third aspect of his leadership….he always kept his promises. He had integrity. He promised my mother that she would receive the teachings from Mount Abu through the post and this continued. And the fourth aspect was he walked his talk. He would first practise and then speak about it. He would do it and then explain how we could do the same. So when I see modern research in the 21st century into consciousness and spirituality, and what this man did in the 20th century and created a great spiritual revolution across the world…..I see he was a man before his time, but a man for these times as well when things are challenging. He was a man who showed us the way to be able to go up above and see from there what is happening down here and serve everyone. We started this meditation hour many years ago to have time together to share vibrations in silence through the connection with The Source. The image you were seeing earlier was of the Seed and the Tree. The Seed, God, The Supreme and as we connect with the Source we are able to draw for ourselves and also for the whole tree of humanity. As we sit together we are able to multiply these vibrations.
Clarke was speaking poetically with sharing how the soul is just behind the eyes. In the awareness of soul consciousness it is easy to connect with the Supreme, The Being of Light.
Sister Jayanti then led the World Meditation Hour: 'I hope this takes you to The Source so you experience that personal connection with that Being who has all attributes. You can choose what you like, the love, purity, power, peace and benevolence….all that I described about Brahma Baba, he would say he received from The Source. But it is available for all of us too. He didn't keep it to himself, but shared all secrets with whoever wished to hear them.
I will invite you now to follow these ideas. …..Sister Jayanti guided the hour with meditation commentaries, supporting those gathered to connect to that deep place within, the awareness of the inner being, the being of light, and up to The Source of Light and Love, The Supreme…..who is healing , uplifting and transforming……..This was interspersed with deep silences for everyone to experience this 'return' and 'connection'.
Toli and blessings were shared with all gathered.
Click here for PDF format of the report.

Sister Jayanti with the Sindhi Group, GCH, 12th JANUARY - A Ray of Hope
20 January 2020
Awakening Fresh Rays of Hope for the New Decade
With Sister Jayanti
New Year Programme for the Sindhi Community
12th January 2020 2.00-4pm
Global Cooperation House
REPORT
Jyoti Wadwhani welcomed everyone warmly to GCH and the New Year. 'There is often a shift of energy in the month of January and we are thankful you are able to be at this family gathering'.
Jyoti invited her friend Sister Jayanti to the stage. Jayantiben has been practising Raj Yoga for 50 plus years. And she has deep fore and far sight. Sister Jayantiben has tremendous power of churning which she does everyday and then shares it as a ball of butter, of knowledge, for us to glean new spiritual insights.
Jyoti also introduced the topic for this afternoon and mentioned how 'only God though is the Comforter of Hearts. Dilaram is the beautiful title assigned to God, and this name is music for the soul. Once this title is accepted the heart starts to 'tap dance'.
Please download the full report containing the spiritual points Sister Jayanti raised in her talk.

Multi-Faith Remembrance Day Service at Harmony House, Leicester (UK)
12 January 2020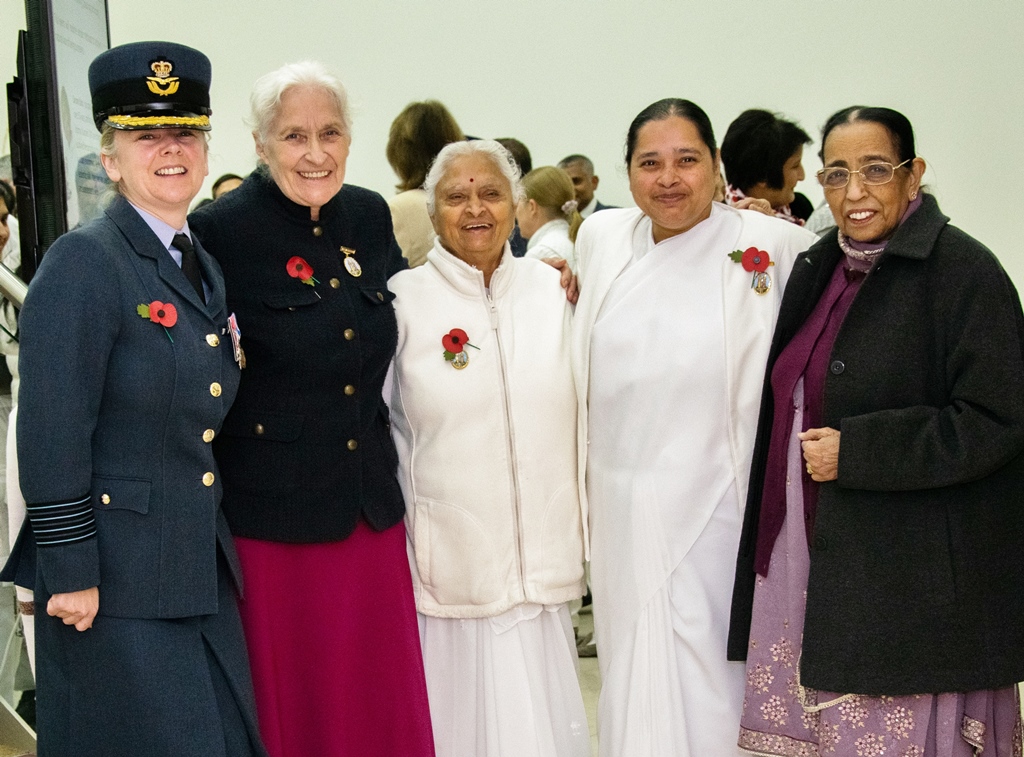 On Sunday 10th November, the Brahma Kumaris hosted a Multi-Faith Remembrance Day Service, at Harmony House, Leicester.
Attended by more than 150 people and organised by Lieutenant Colonel David Young, the annual event brought representatives from all major faiths together to commemorate the fallen and to support the work of the Army Benevolent Fund (ABF). The ABF was joined by The Sikh Welfare & Cultural Society, Leicestershire and Rutland Police, Baroness Verma and local dignitaries.
In a truly moving service, faith leaders and guest speakers shared prayers, gave pause and encouraged us all to reflect on the sacrifices of those who had given their lives in the name of war as well as the impact on society at large. Representatives from all the major faiths in Leicestershire and Rutland were joined by ambassadors for Leicestershire and Rutland Police, the ABF, the Brahma Kumaris and many others in laying wreaths.
Twenty six wreaths were laid in total and speaking about the service, Lt Colonel Young said, 'The number of people in attendance this evening speaks volumes for its vital importance. This event commemorates and remembers those who lost their lives and brings together many different communities within Leicestershire, Rutland and beyond'.
The importance of the event was further reinforced by a message from Buckingham Palace read by Lord Lieutenant of Leicestershire, Mike Kapur OBE, which conveyed Her Majesty's support for the service and its crucial message of unity and solidarity.
Via video message, Sister Jayanti, European Director of the Brahma Kumaris challenged us all to contemplate the impact of war and to reflect on the ever more pressing need to live in harmony.
Tributes were also paid to those from across the world who have risked their lives and risked great personal sacrifice in support of Britain and its allies during major conflicts, including more than a million soldiers from India who fought in World War Two. Indeed, Maureen Goodman, Brahma Kumaris UK Programme Director, spoke of her personal connection and recent visit to Auschwitz. 'Peace is our natural nature and we need to rediscover this. It is about changing our consciousness and realising what is right for humanity'.
Commemorating those who have given so much to secure a safe future for us all is truly humbling and is a stark reminder that we all have a role to play in maintaining peace and harmony.
Link to Remembrance Sunday 2019 at Harmony House, Leicester:
https://drive.google.com/drive/folders/19TL2xv693aWKkUiv4EE2p1j0Cb53ufPB?usp=sharing
IBYP
BK Parmjit